Laundry Room Storage Ideas
This post is sponsored and may contain affiliate links, please read my disclosure policy.
Laundry day is so much easier when you have great storage ideas and solutions. Our laundry room upstairs has plenty of storage. It can honestly double as a linen closet! But with all the storage options comes how to organize all those different drawers and cabinets so that it makes sense for our lifestyle.
So here are a couple of ways I organize my laundry room space. Hopefully it will give you some great ideas on how to organize your own laundry space no matter the size.
Thank you Walmart for sponsoring todays post!
Laundry Room Storage Cabinets
On this sided of the laundry room is a long quartz countertop that has plenty of room for sorting and folding. I chose to organize some of of our laundry room essentials in the upper cabinets. I picked up a few items from Walmart including The Home Edit line exclusively at Walmart. There are so many "edits" to pick from to help you get started that are under $25!!
Multipurpose Edit – Great for toys or arts and crafts
Pantry Edit– Get started on a pretty pantry with these essentials!
Bathroom Edit– 10 pieces of modular organizers to help organize your bathroom drawers!
This laundry bundle came with 2 Stacking Bins, 2 Narrow Bins, and 1 Turntable for a well rounded start to organizing some of our essentials. I love that they give you a starter bundle like this because sometimes you just don't know what to grab!
To add on to the bundle I also grabbed two more clear bins to complete the set.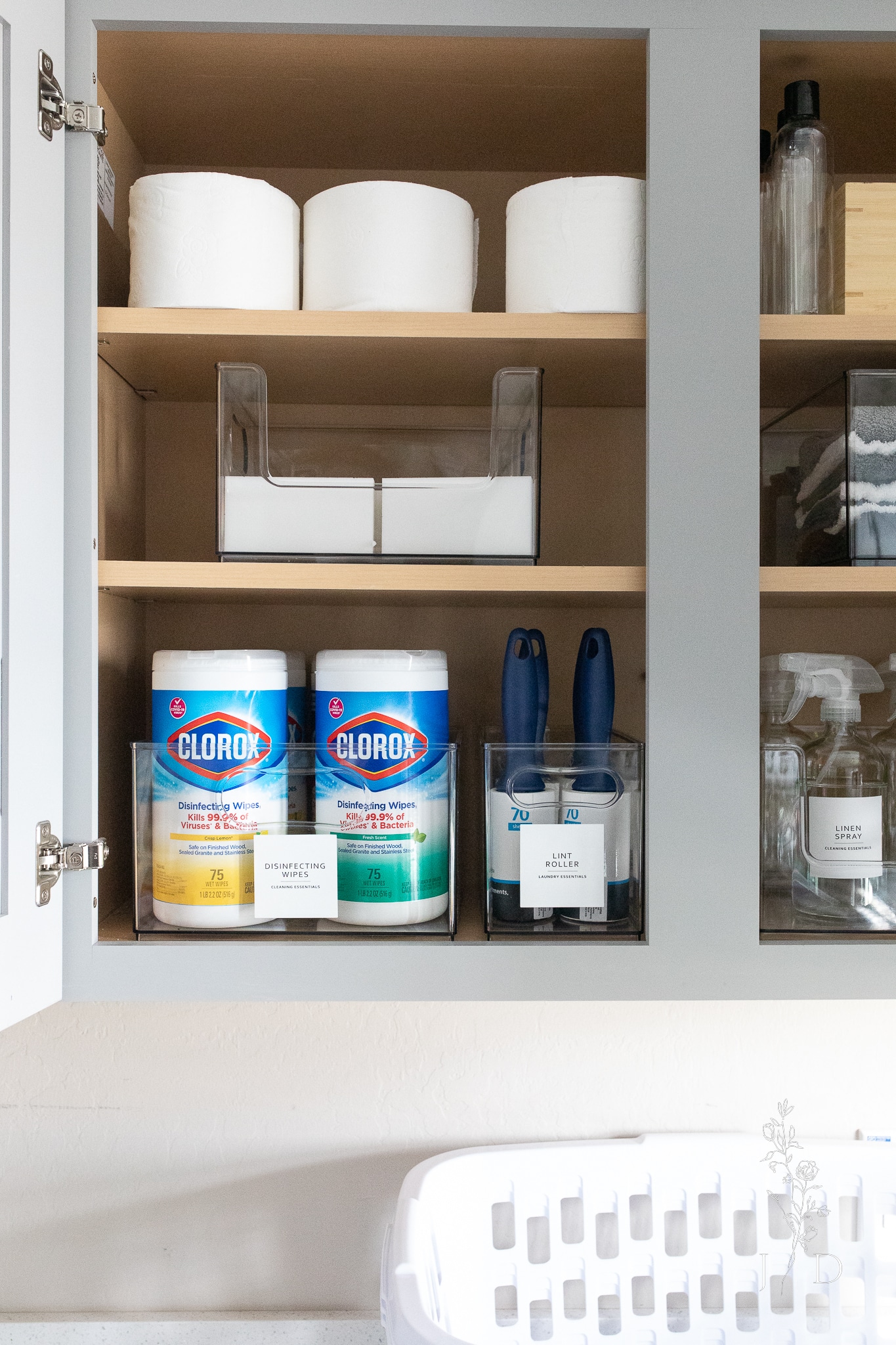 Each clear bin holds laundry and cleaning essentials and is labeled for even more clarity. Labeling is great because it helps the other family members who might not be familiar with the laundry room ( um I'm talking to you hubby and kids lol) to see how items are organized and where everything should go.
There are so many times the kids do their laundry up here and it's just a mess! This way there is a little more order and accountability to put things back where they should go!
Walmart also has a great collection of labels online as well. Who knew?!!
As you can see we dont have too many products to organize! lol! The kids never iron ( this upstairs laundry room is mostly for the kids) instead they use products like wrinkle release or the steam setting in the dryer. We also have a steamer downstairs and a hand held one for travel.
I remember I use to starch and iron my clothes all the time growing up! Although there might be a time for that every now and then ( I still like to iron my fabric napkins) for the most part it's all about steaming and steaming products these days.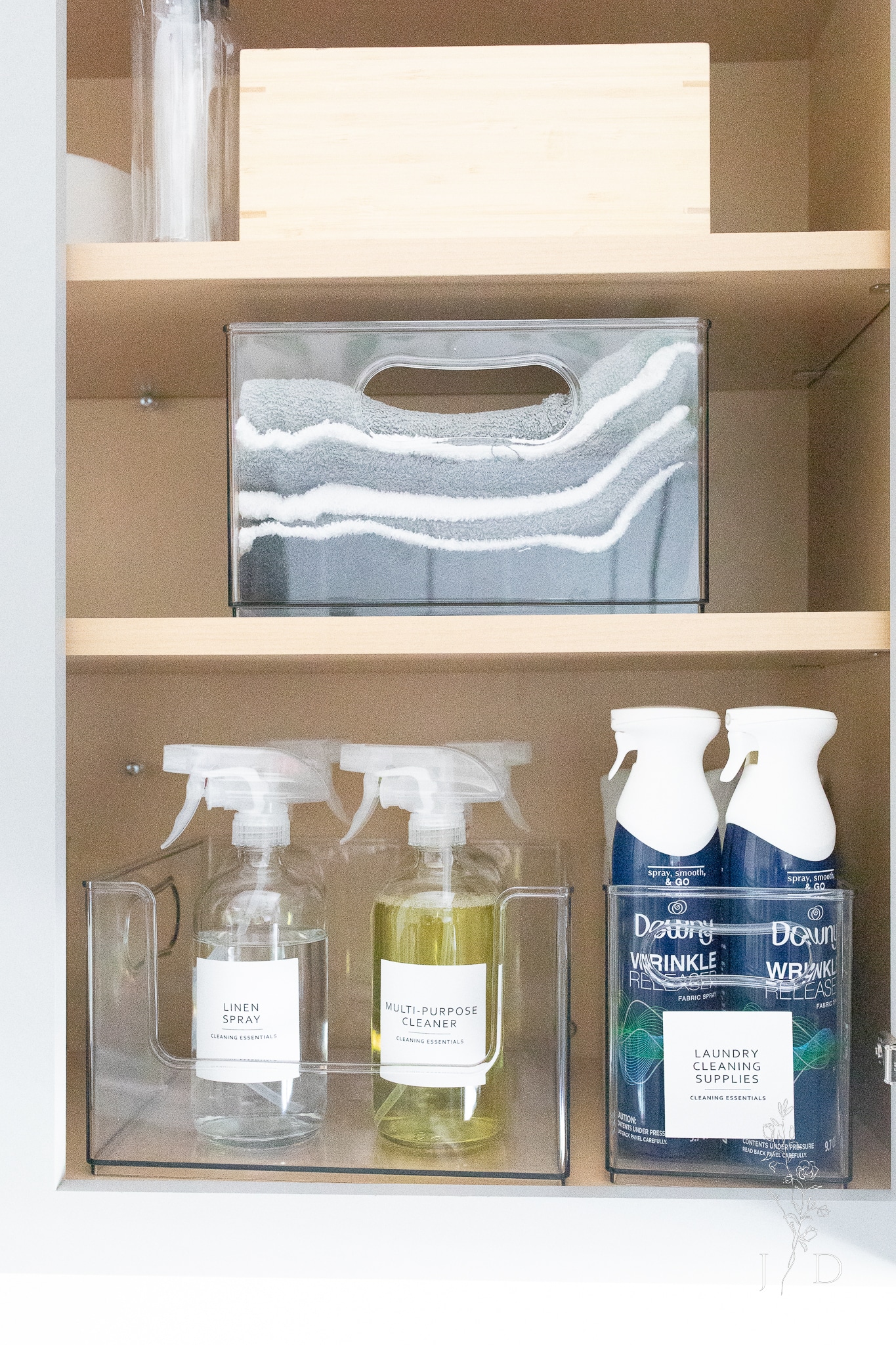 Transfer Laundry Room Products to Clear Bottles and Jars
Transferring your everyday items like laundry detergent, softeners, dryer balls, etc into clear bottles and jars can really give your laundry room an updated look. It's a little gesture but makes all the difference!
You can purchase clear bottles and jars like the ones below online at Walmart. Keep scrolling to see the list of products available in my LTK shop! Then simply transfer the products into the bottles or jars using a funnel.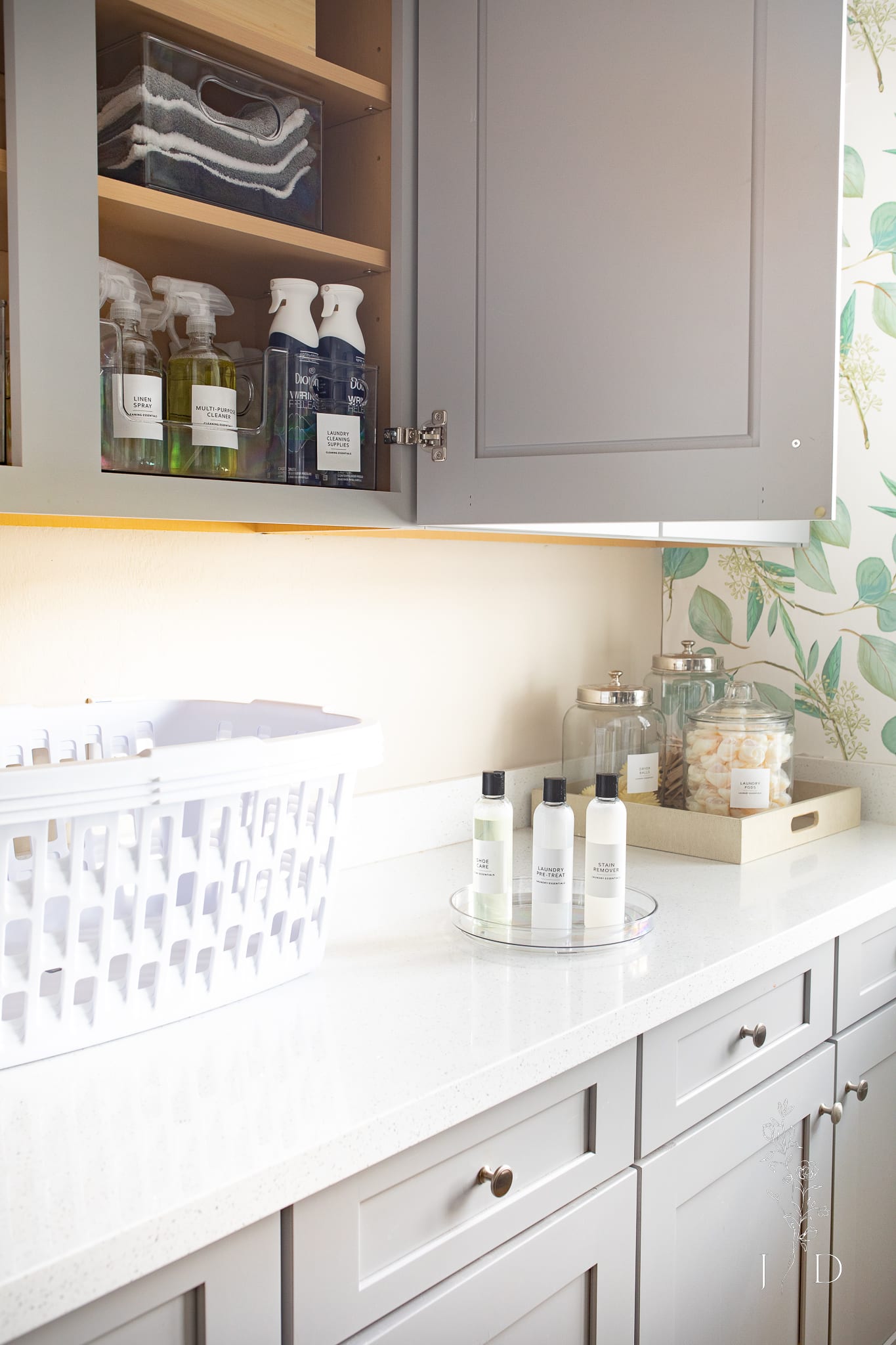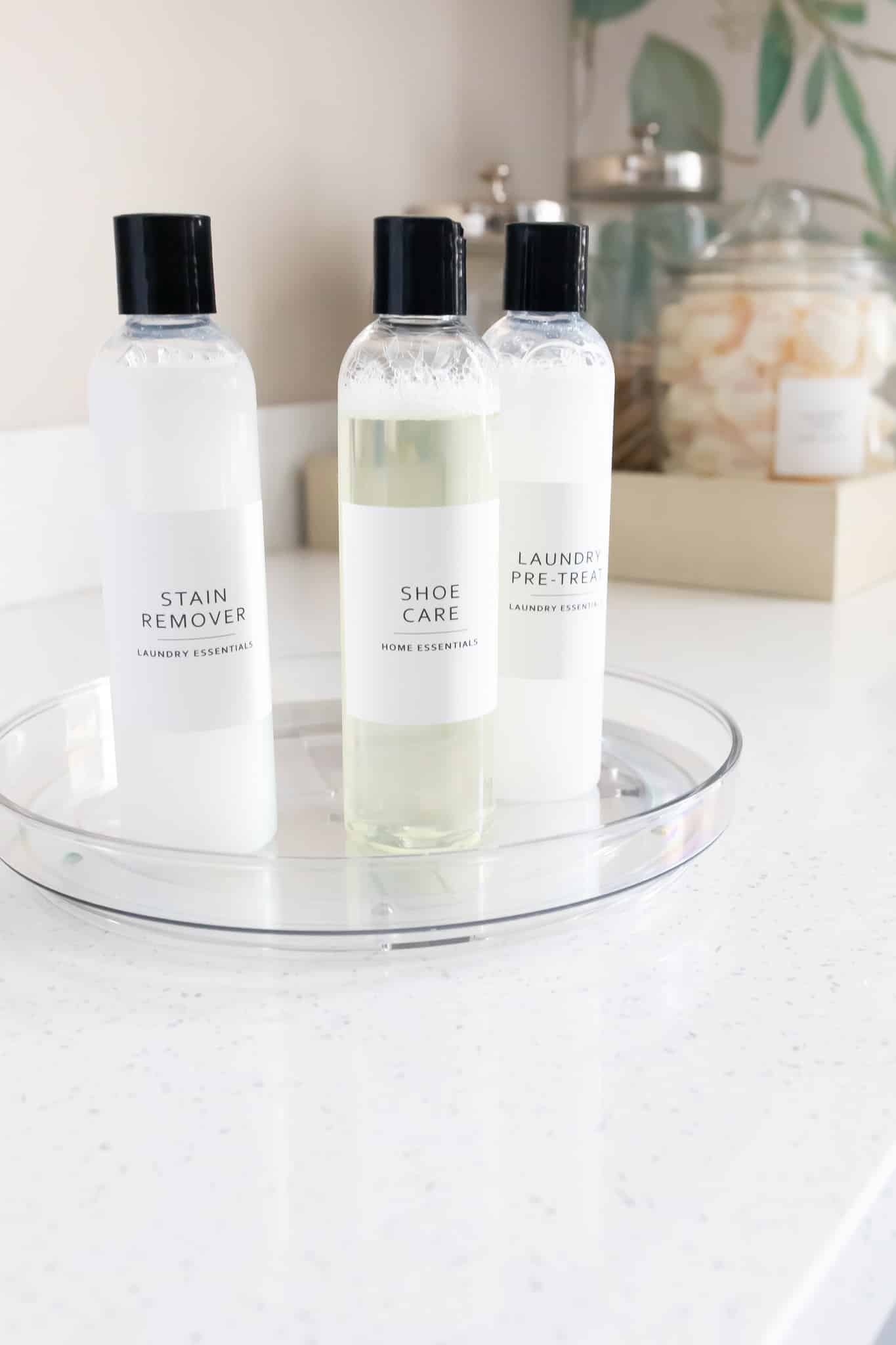 I think using clear bottles with labels helps the laundry room look more put together! It's an extra step but one that helps the overall aesthetic of the space which I definitely appreciate.
I love using The Home Edit turnable for stain removal products. It stays on the counter for easy access and has plenty of room to add more products if needed.
Clear jars with tops are also a pretty way to display laundry pods. Take the pods out of the container and store them in these super affordable jars, label them and you got your self a pretty little laundry station. Do the same for dryer sheets, dryer balls or any other laundry room essentials.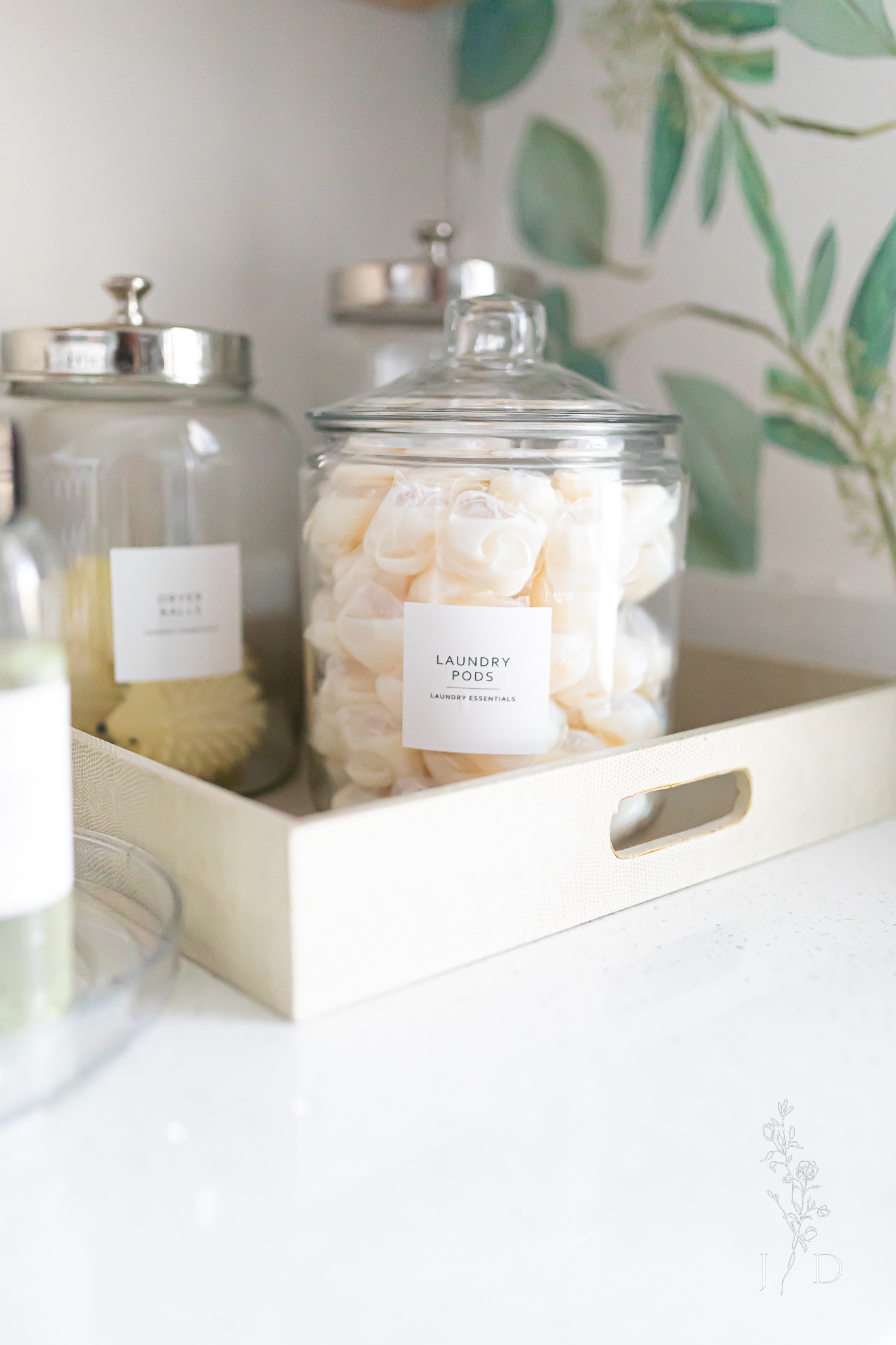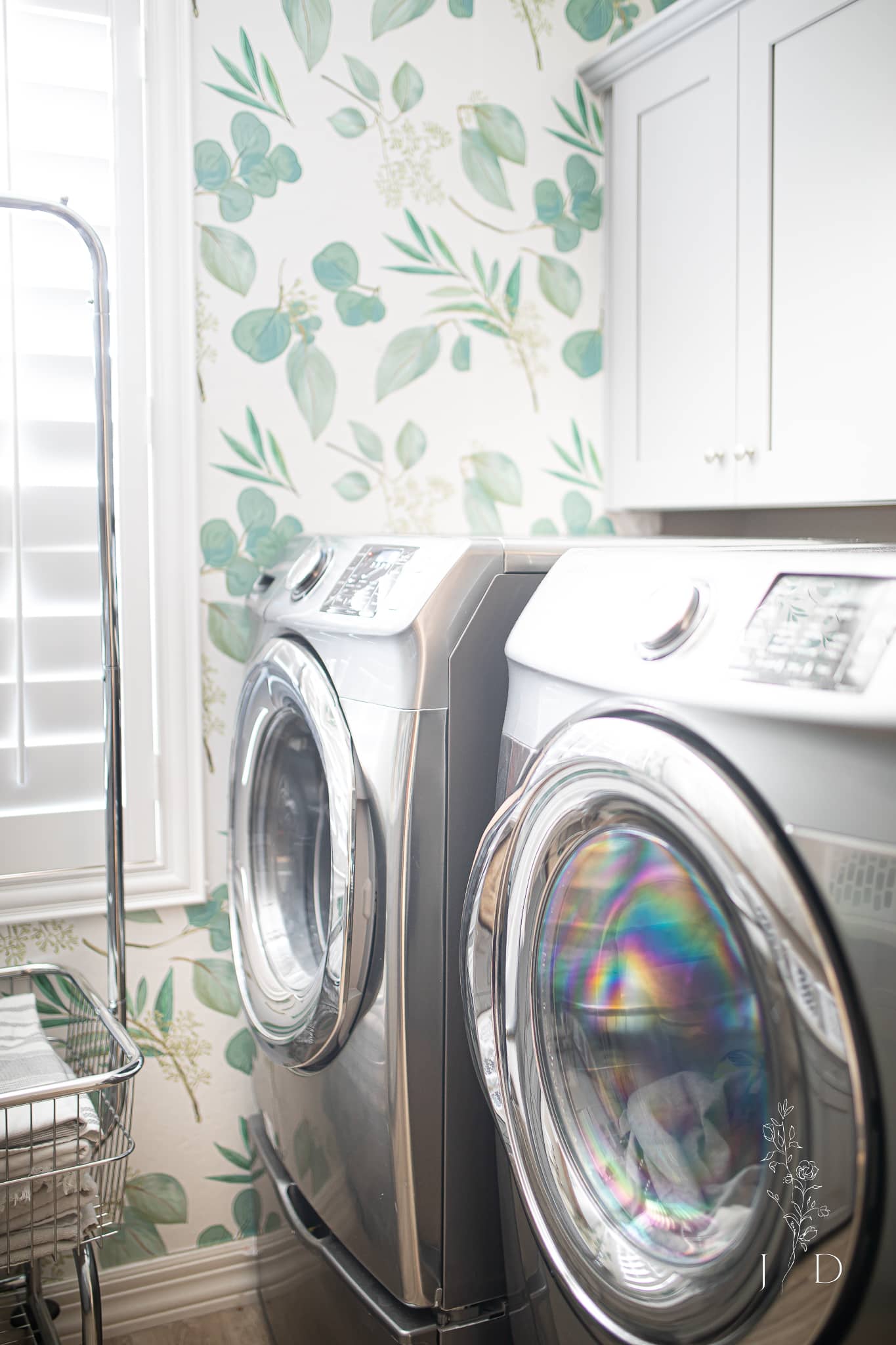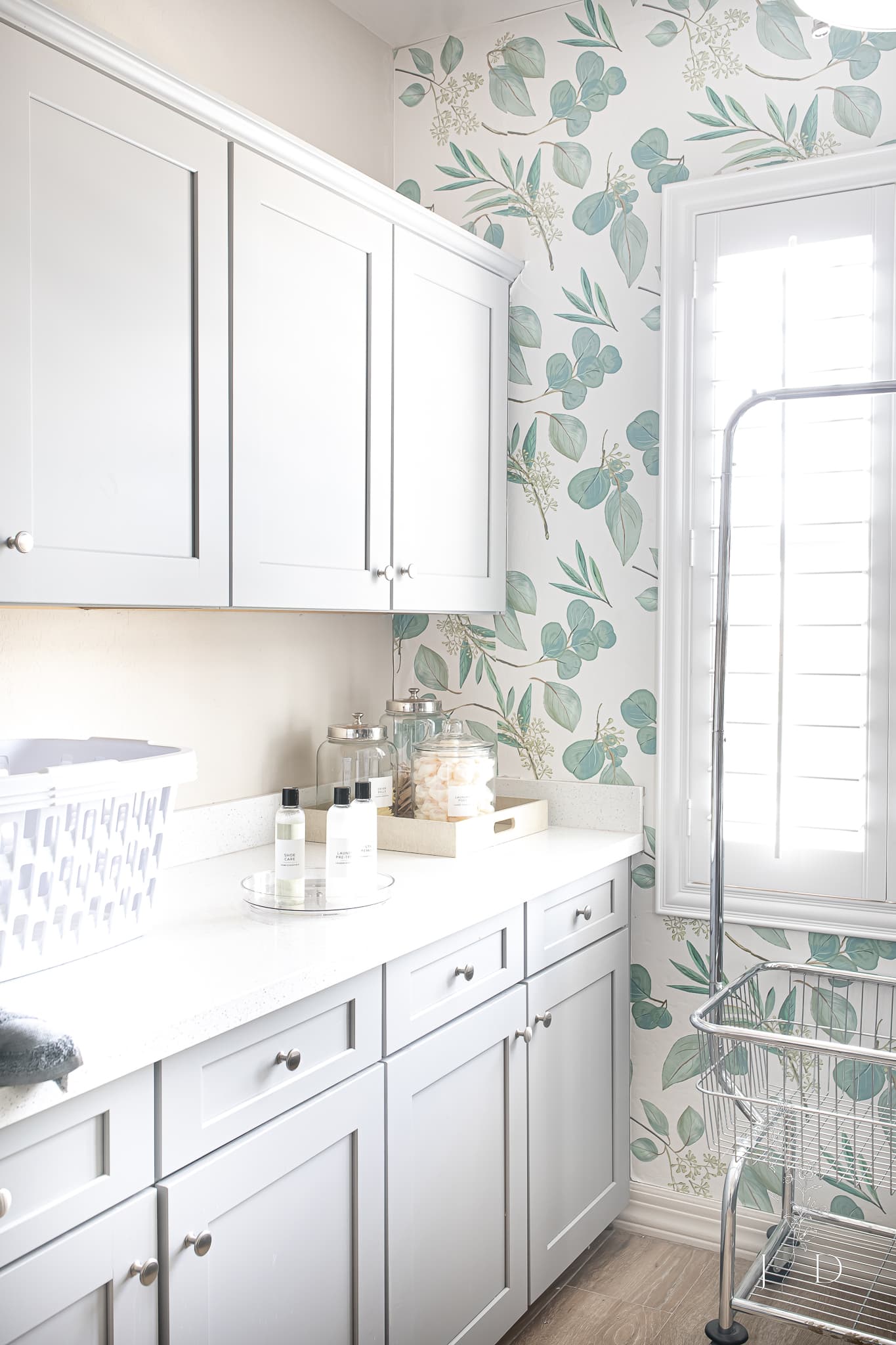 You can shop ALL the products from this post on my LTK shop. A convenient way to shop all my favorite products on Just Destiny Mag!