Smart Home Guide for Busy Moms: Smart Thermostat with the Ecobee4
This post is sponsored and may contain affiliate links, please read my disclosure policy.
I'm so excited to be back today continuing our discussion and reviews with some fun smart home products for moms in partnership with The Home Depot. If you missed my first blog post, start here There you'll sort of see what a smart home is, how to set one up and check out why mom's like me LOVE these products!
Today we are unwrapping a new item that I'm sure you all have heard of and that is a smart thermostat! Basically a smart thermostat is a product that is connected to the internet and one that you can can control on your phone AND in some cases voice control with products like Amazon Alexa or Google Home. This once by Ecobee, the Ecobee4 does all of that and more! I couldn't wait to get it opened and installed! Learn the difference between all of the Ecobee Thermostats here.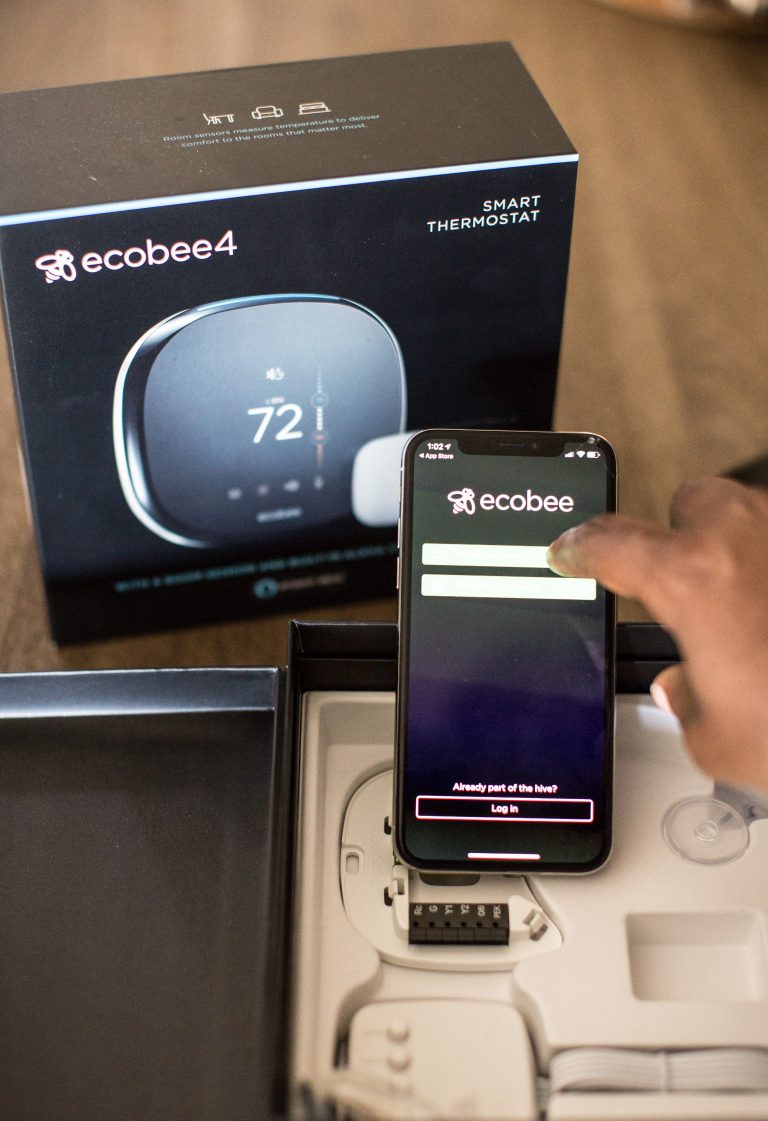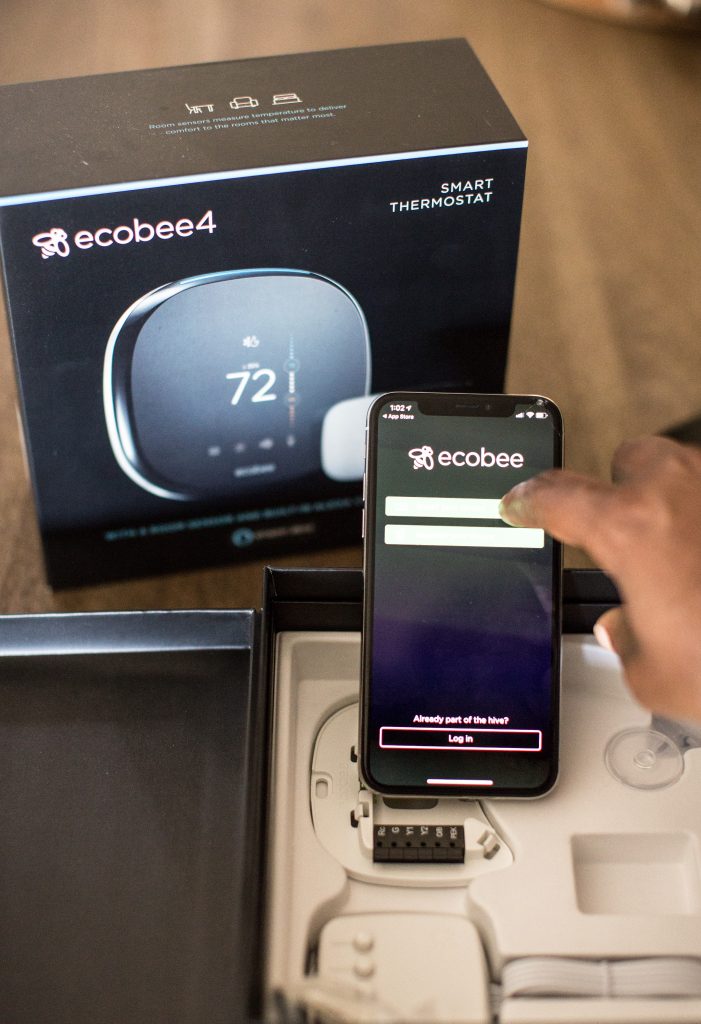 Do you need a smart thermostat?
Simple answer is no! You don't really NEED one but let me tell you, a smart thermostat just makes saving money so much EASIER and I don't know a homeowner who doesn't want to save money on their electric bill. Living in Phoenix during the summer your bill can get up to $500-$800 dollars a MONTH depending on the size of your home. So we are willing to try anything to off set those costs. The benefits of having a smart thermostat is that is learns the behaviors of your home. What temperatures you like at what time and what days. Then you can build a schedule that matches up your family needs and routines. If you combine that with your local energy companies money saving tips you could save up to 23%* in heating and cooling costs each year!
Plus because you have wifi built in you can control your homes temperature even when you are away, like on vacation.
Here is a sample of our schedule for the main part of our home. We also have thermostats upstairs and in our master bedroom.
Monday- Friday
Midnight-Noon 74 degrees
Noon-7pm 78 degrees
7pm-Midnight 74 degrees
Saturday and Sunday
74 degrees all day
If you landed on this page because you were searching for smart thermostat reviews I want to give you a BIG piece of advice before you even think about installing this smart home thermostat by Ecobee. Before you buy make sure your home's HVAC and electrical systems will work with this device! You can simply check online to see if yours in compatible.
Lucky for us, the Ecobee4 was a great match for our system!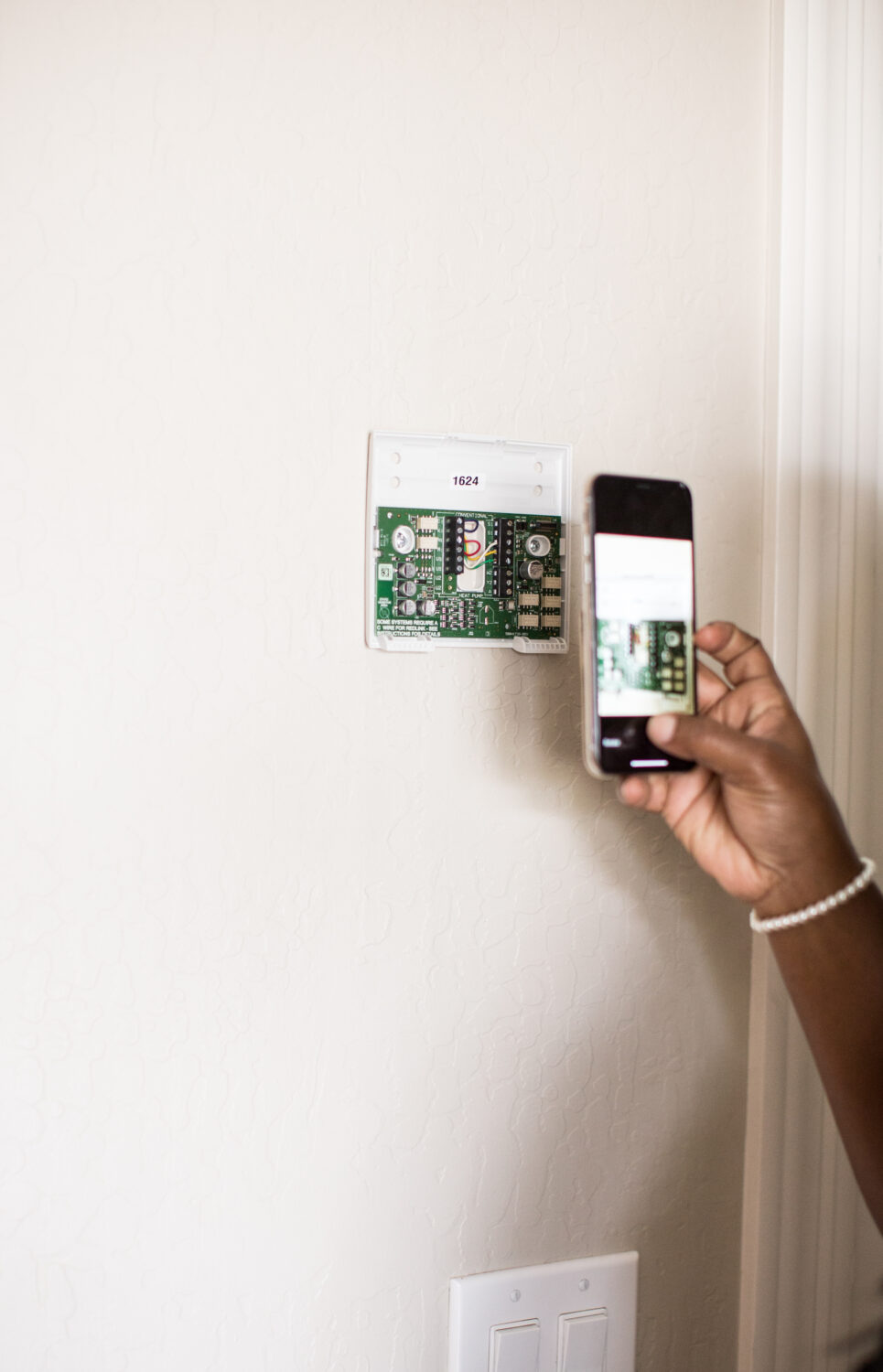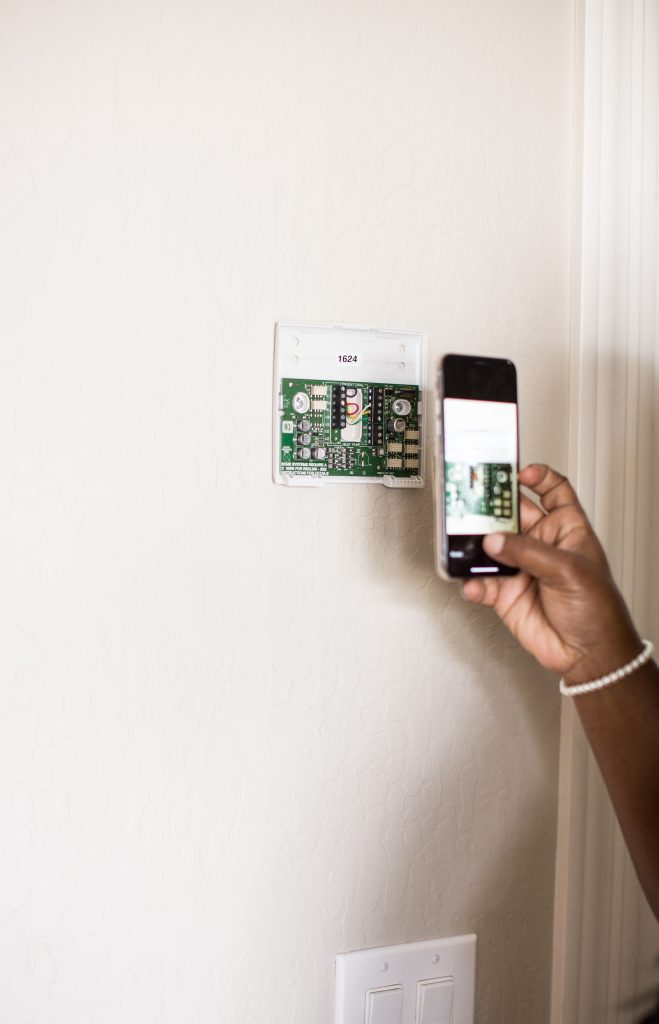 Once you know you can install here is what you do!
First download the app on your phone and you'll be able to get step by step directions for setting this new device up. It's so much easier to follow along this way. Before you begin any work, make sure the power to your HVAC system is off.
BEFORE you remove the old box you're going to label the wires you have with the provided stickers. This will make it easier to keep track of which wire is which. You can even take a picture for reference later.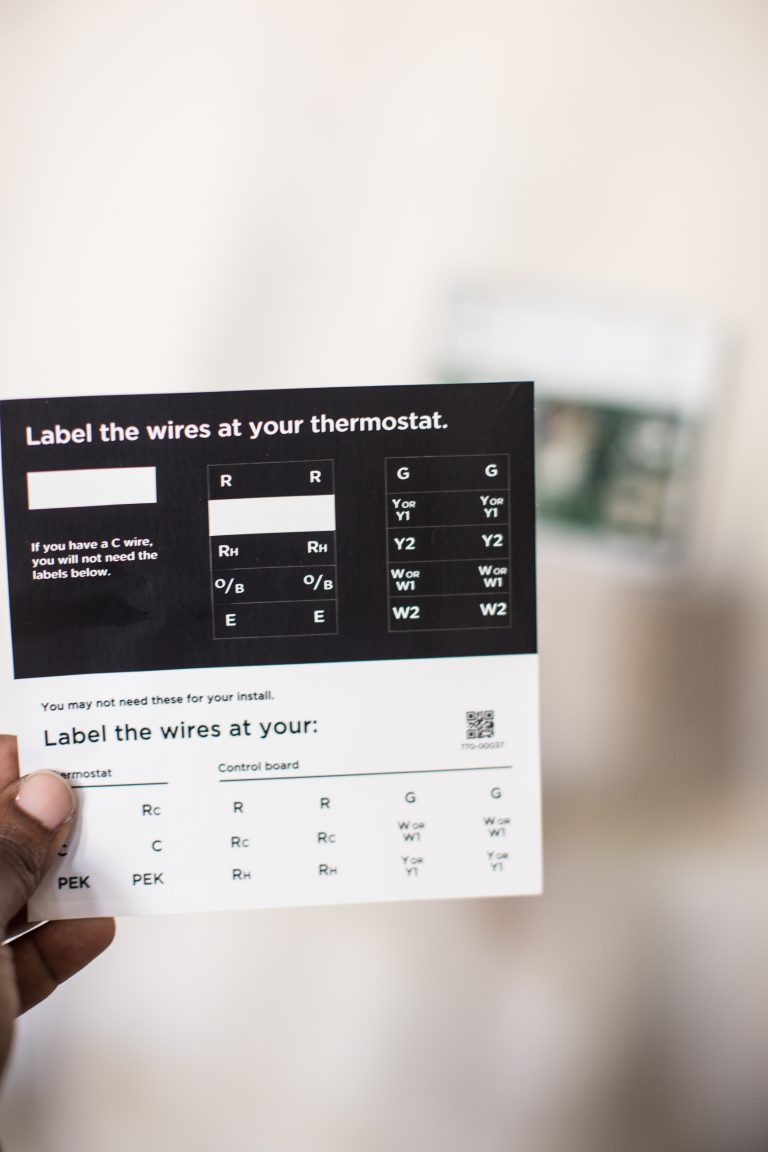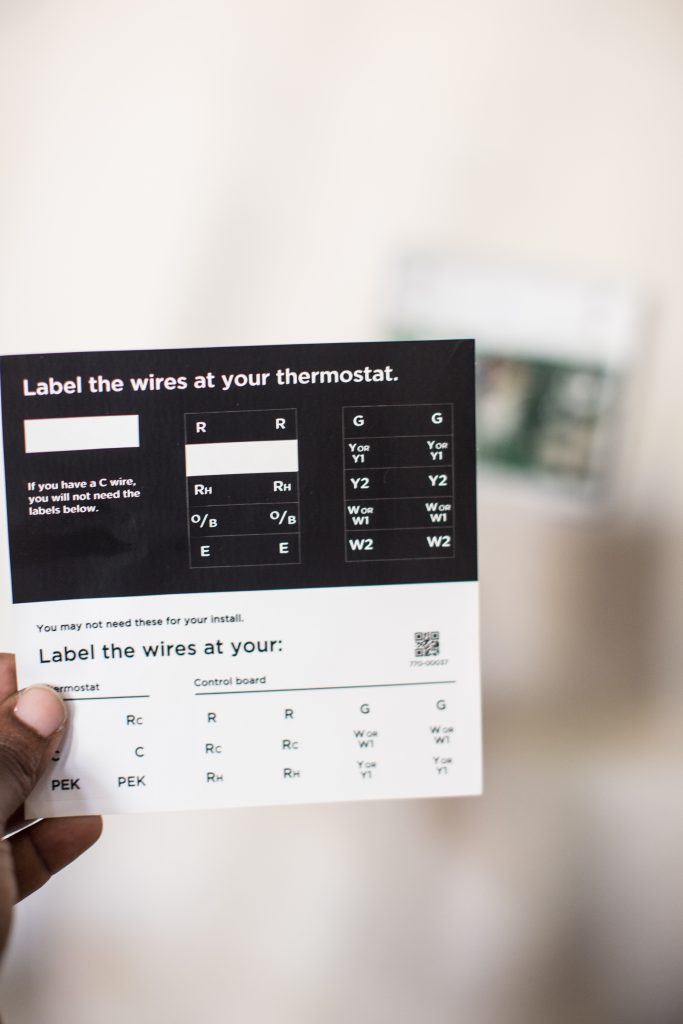 Once the wires are labeled. Remove the old thermostat body and install the new one! You might need to adjust the fit or fill in holes in order for it blend in correctly, but the good news is that the Ecobee4 also has a large base the comes with a trim plate to cover any imperfections. Because we have sort of a curved wall right here, we were not able to use it, so we just filled the small holes we had from the previous thermostat.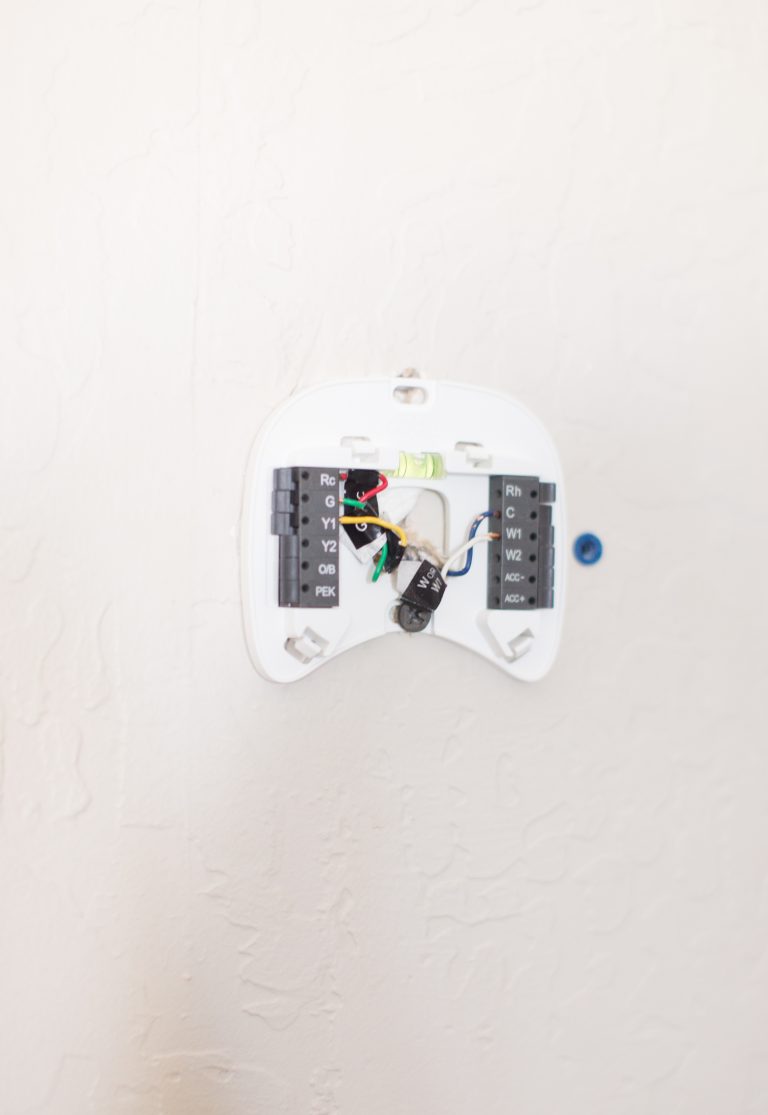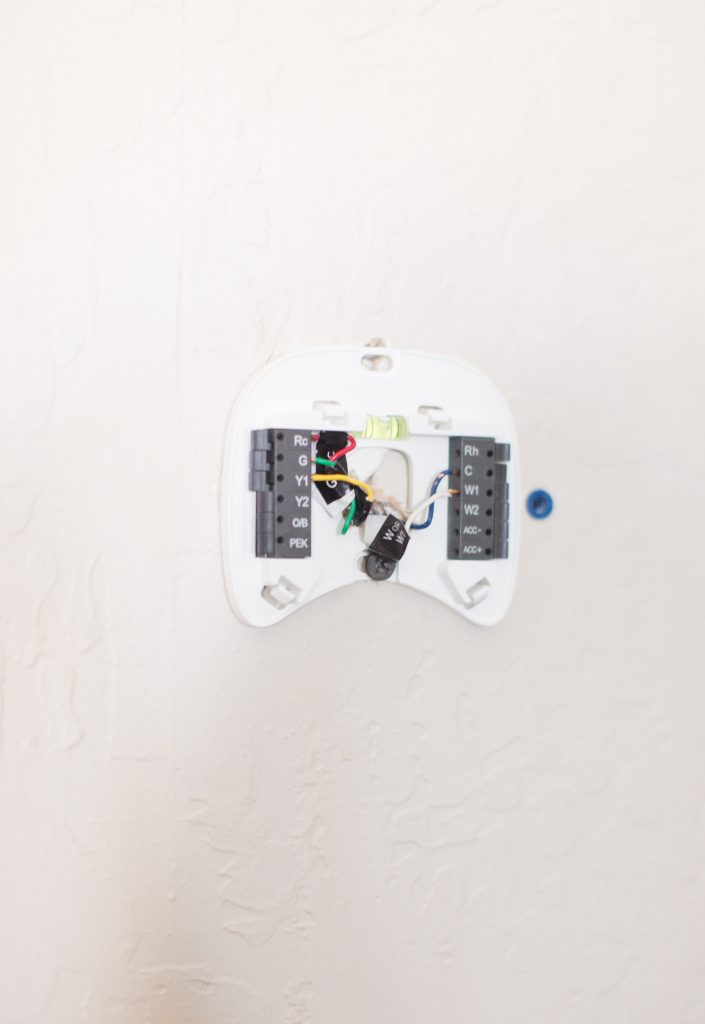 After that you are going to connect the wires with the coordinating letters on your device. For example, the wire labeled G goes in to the G port on the device. The wire labeled Rc goes into the Rc port on the device, etc. Once that's done you can put the cover on and turn your HVAC power back on!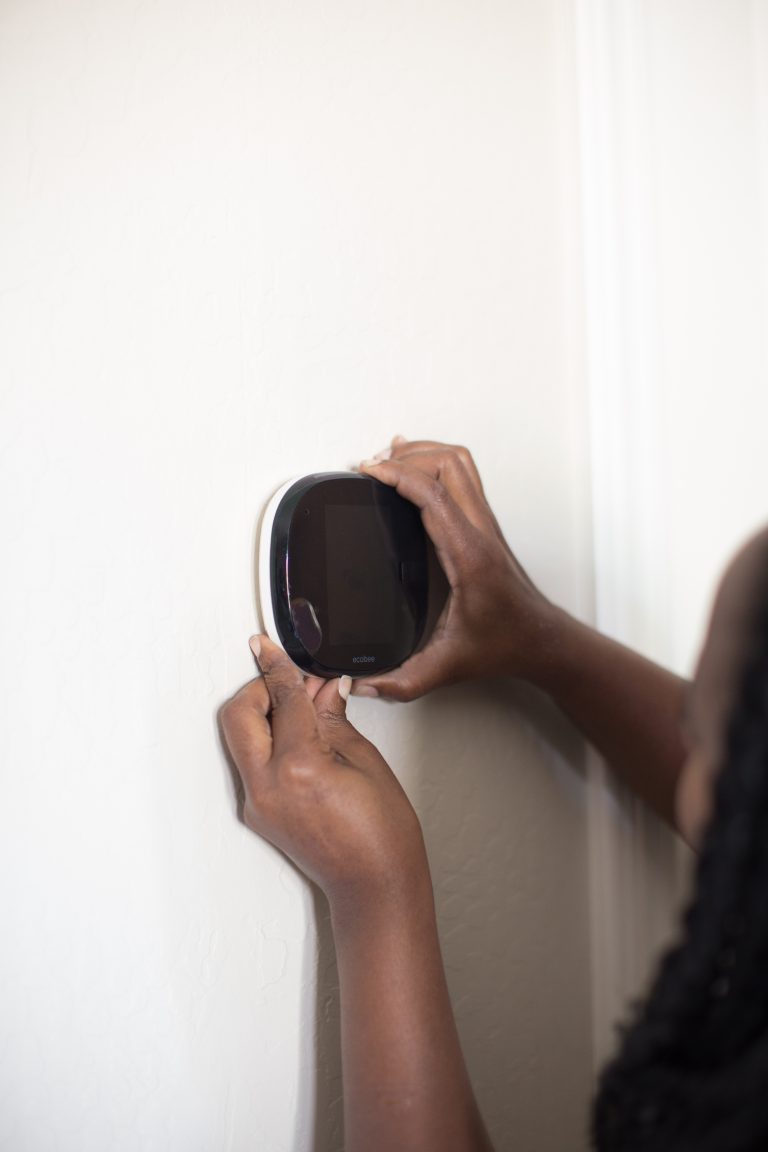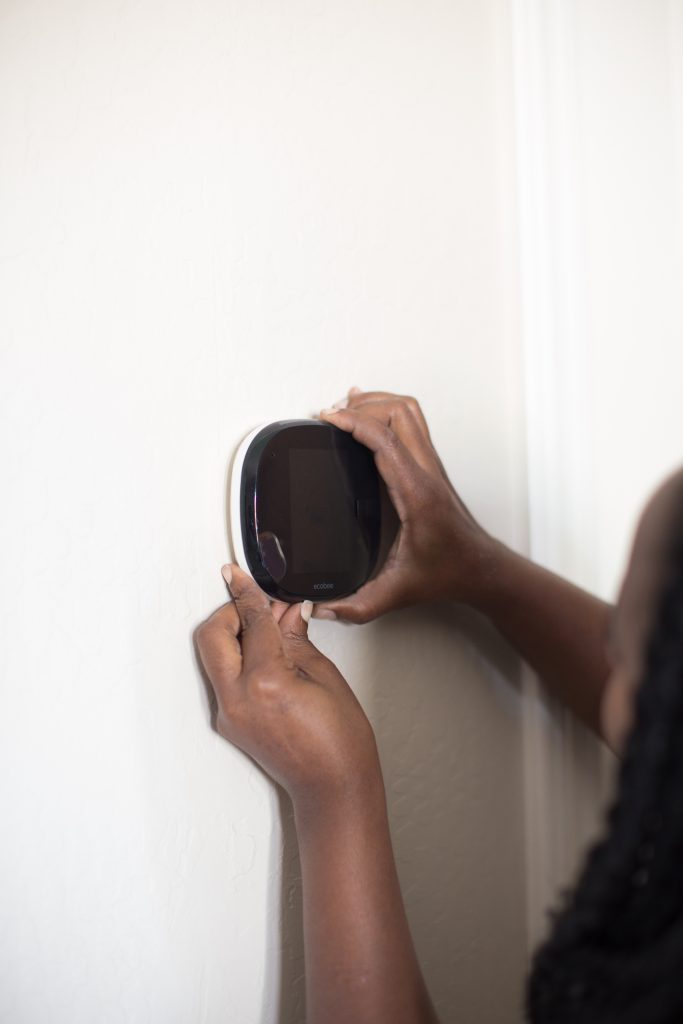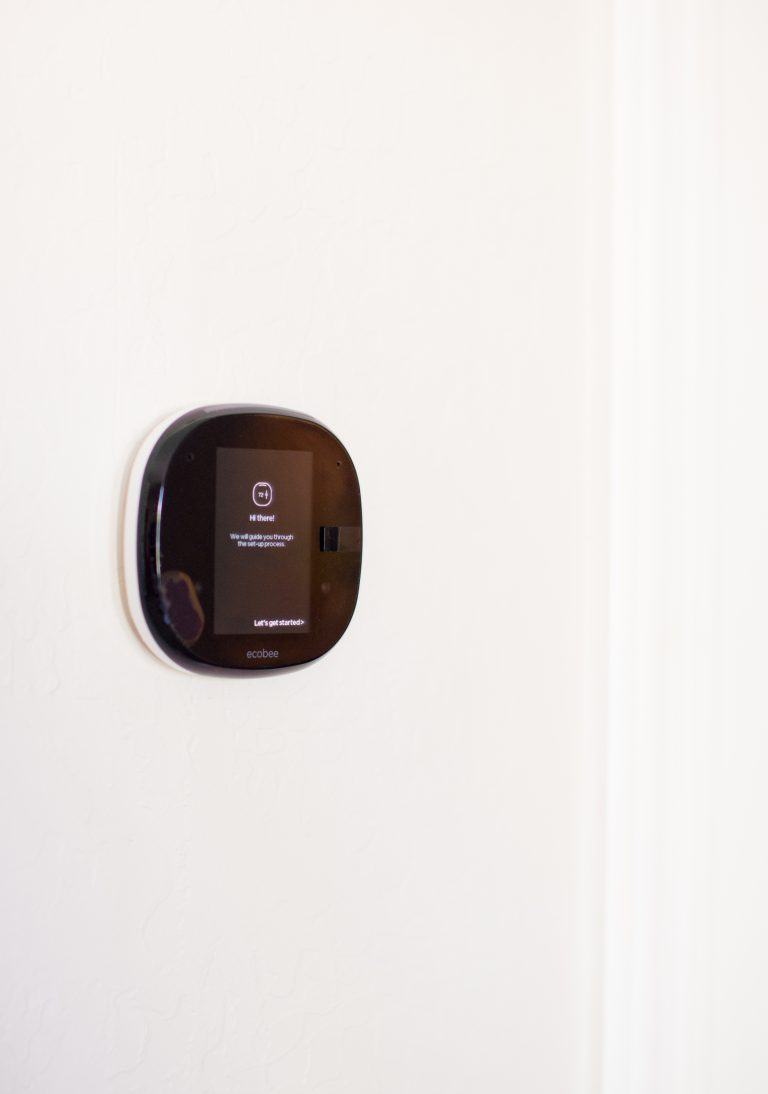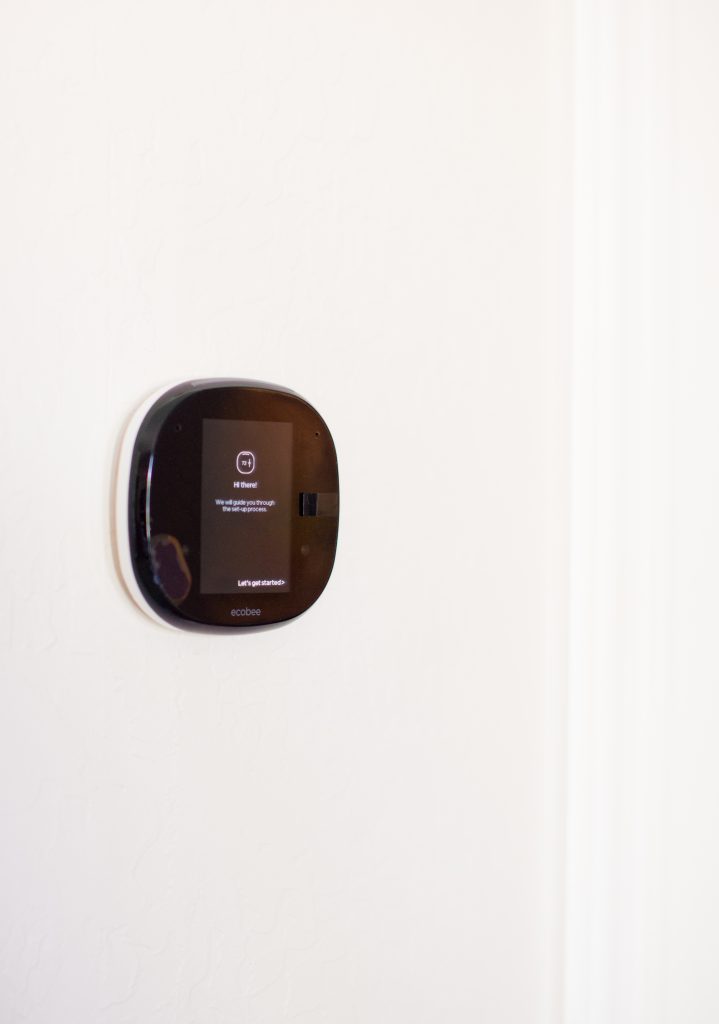 You'll know everything is a go once you see your unit power up with a fun little message.
Ecobee makes the set up a breeze after the first initial installation. Get to know your unit by setting up your wifi so you can use some of the benefits right away!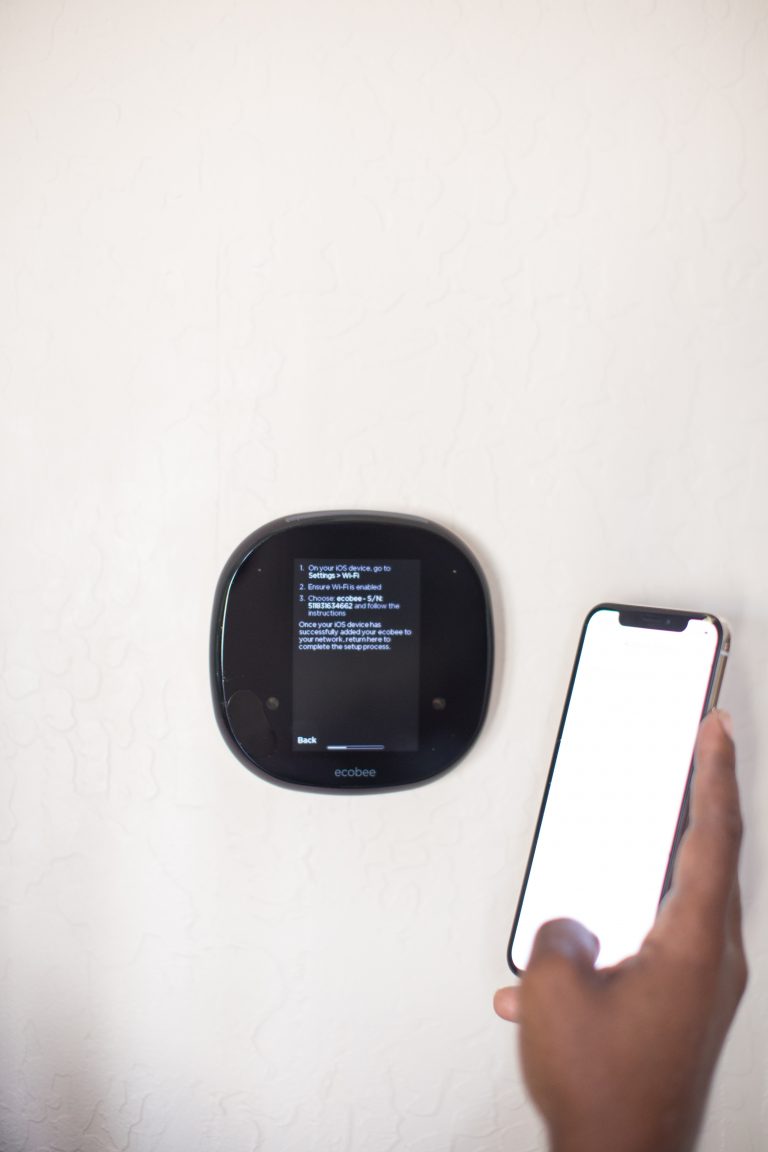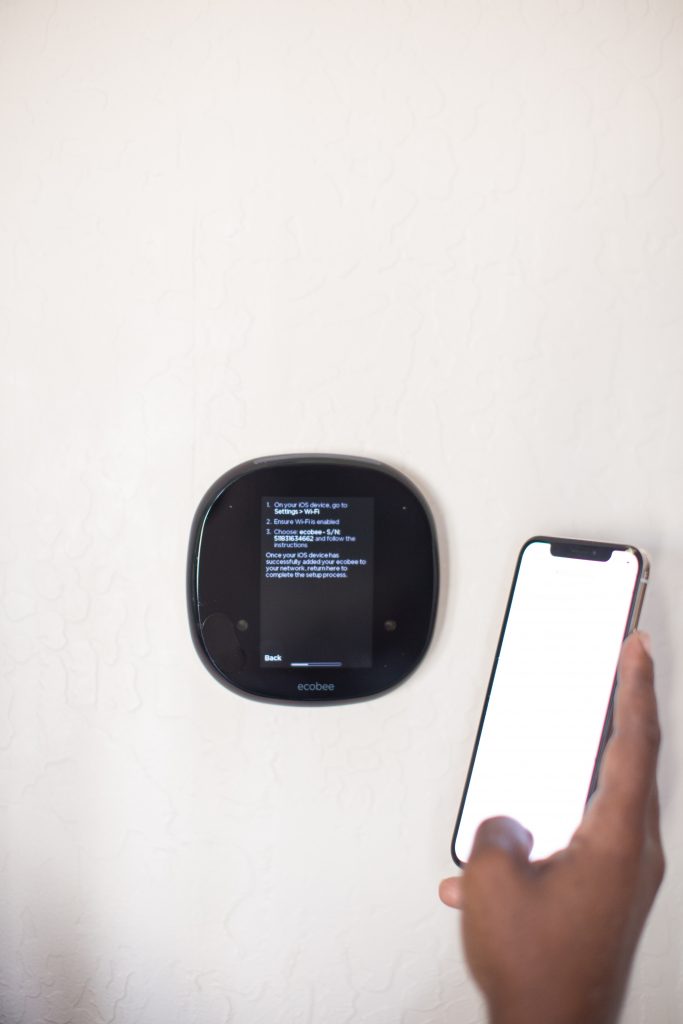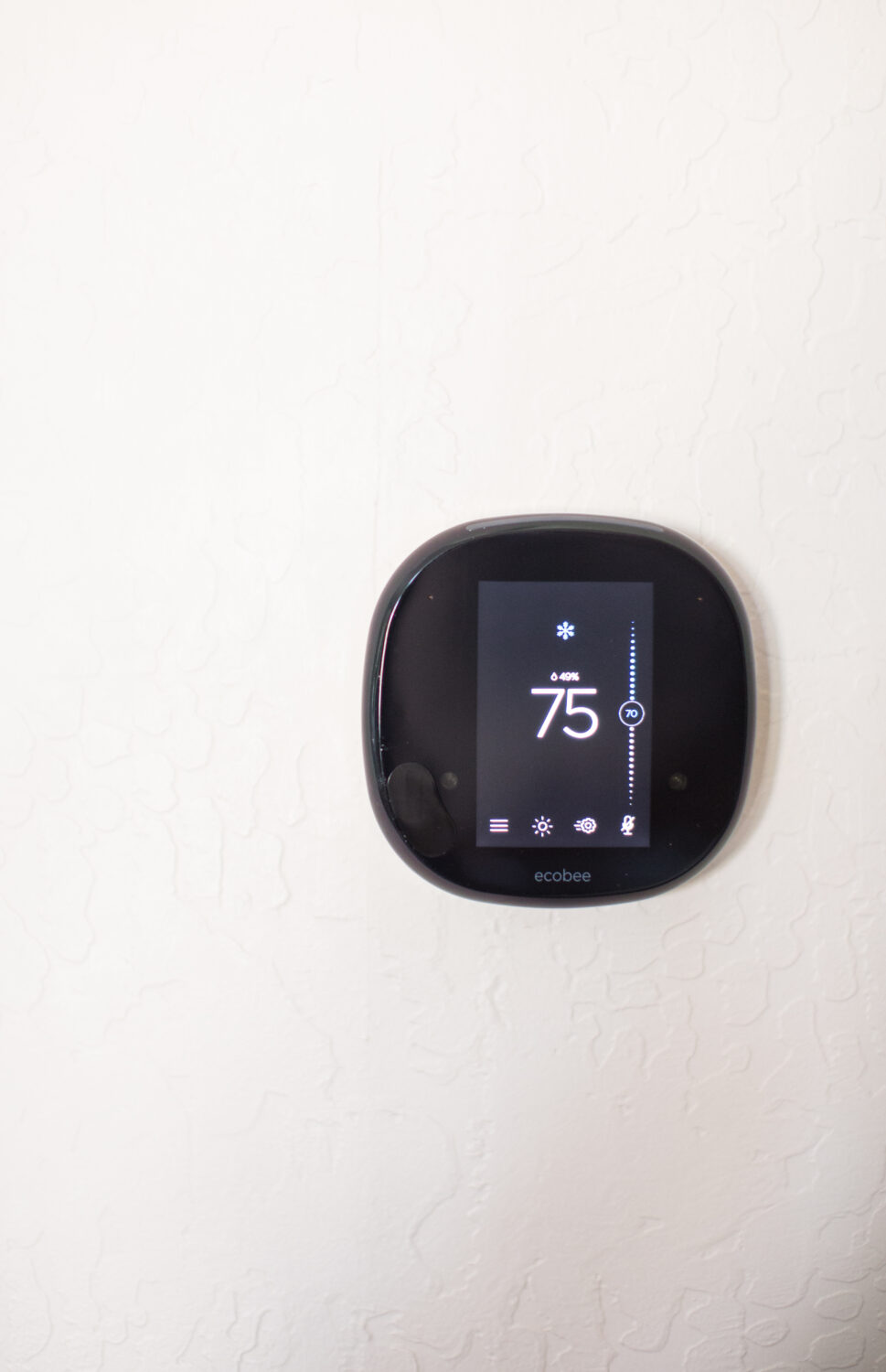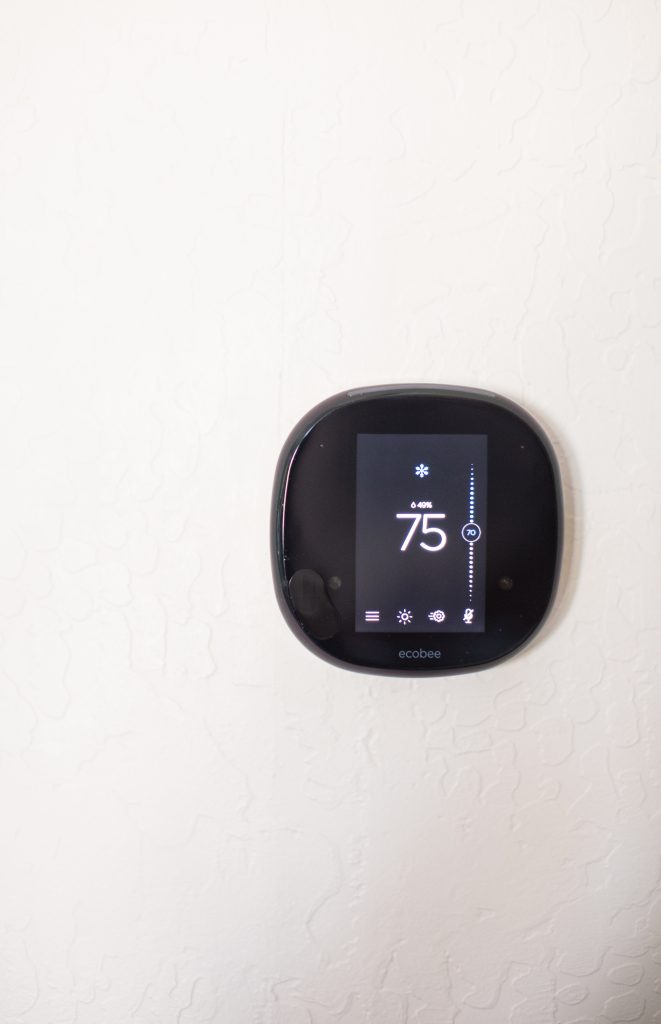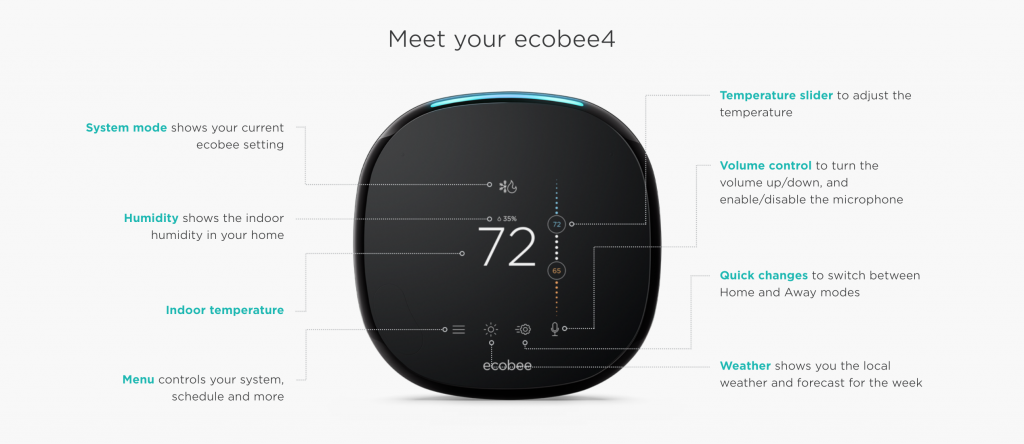 Have any other questions about the Ecobee4? Leave them below and I'll try my best to answer them for you! This is a big purchase if you decide to go for it! Make sure you continue to check out The Home Depot for rebates and sales coming up this holiday season!