Kids Christmas Tree Ideas
This post is sponsored and may contain affiliate links, please read my disclosure policy.
Hello friends! I'm back today coming out of candy coma! Every year I bust my tail to get this tree done only to spend the entire night before binging on all the REESES! Ha!!!I'm so thankful to be back today in partnership with my friends at Michaels to give you our 2018 Dream Tree! For the last 5 years or so November 1st has been our Michaels Dream Tree reveal! The official day to kick of the holiday season. Right now you are either gathering ideas for your tree this year and waiting to put it up after Thanksgiving, or you are eager to get yours up in the next week or so. Either way I hope this tree provides you SOME inspiration this year!
Everyone always asks me what inspires my dream trees each year and to be honest it changes every year. One year it might be a color, like black and whites. Another it might be a pattern, like buffalo check, and another year it might be just a feeling like childhood. This year I decided to move my tree upstairs to the kids playroom. My babies are getting older and I realized I've never done a tree for them. I always put one in the playroom and sort of let them decorate it how ever they want! Random ornaments and lots of clusters of collected items. It's fun and so sweet to see them do it! But this time I wanted to hook them up with a fun room!
We recently to a trip up to BEARizona during our fall break and the kids loved it. It's a cool spot up north that allows you to ride through the forest and interact with black bears from the safety of your own car. They also had THE cutest group of baby bears climbing trees and the kids got a kick out of that. So I took all that love and fun and decided to give them a tree themed around those cute little bears up in the forest.
Along with the challenge of the tree, Michaels asked me to really focus on the beautiful things around the tree. Like stockings, pillows, decor, etc. So make sure you take a look at all the coordinating decor accent pieces that you can pick up at your local Michaels!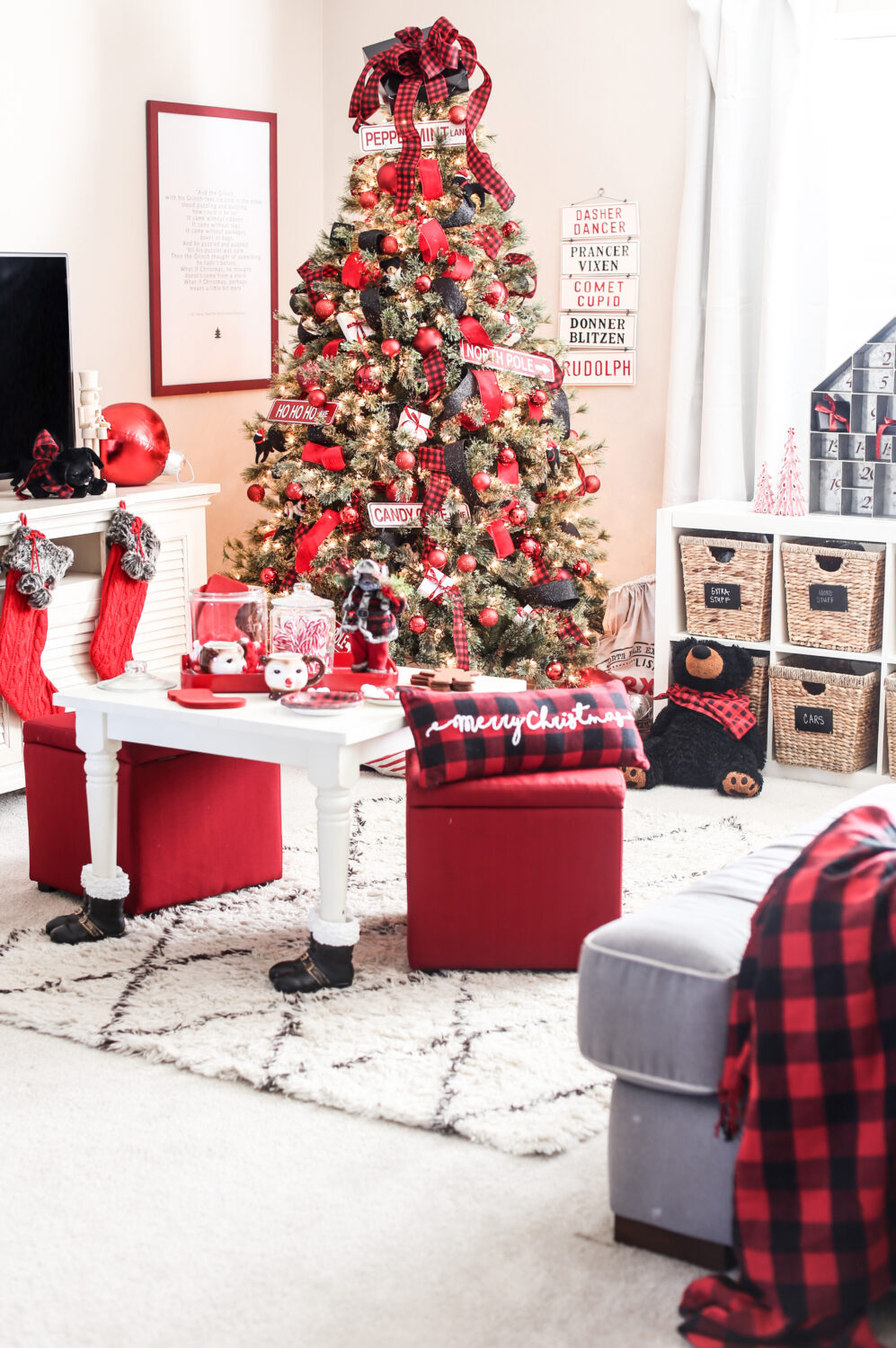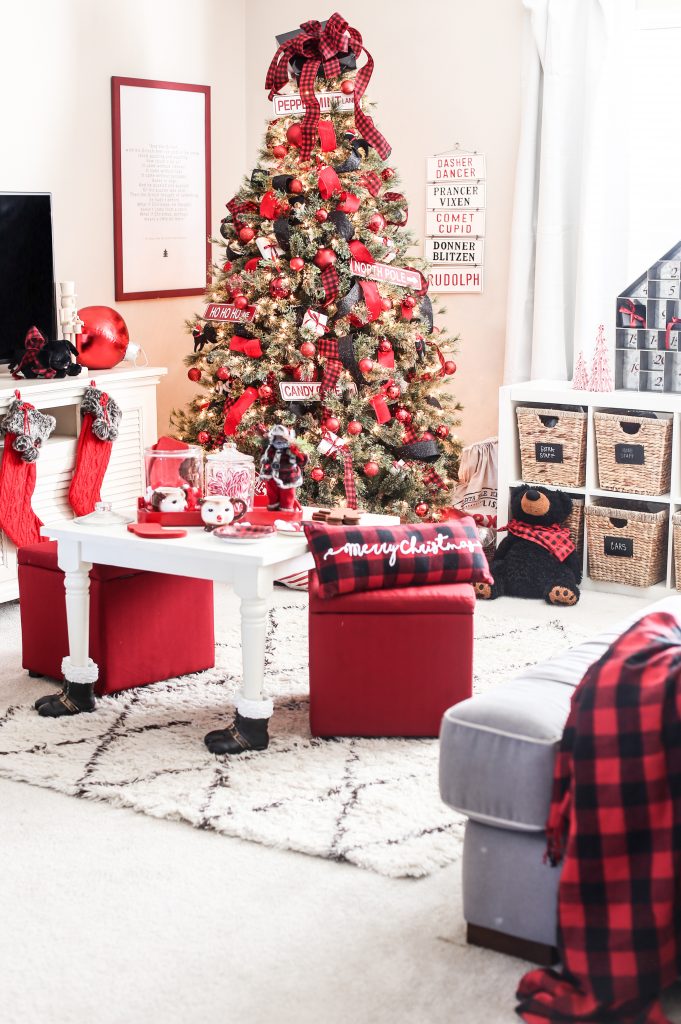 I started off with this classic buffalo check pattern in red and black. I thought it was a perfect starting point for the cabin feeling. I also used this pattern for this Christmas tree but I think this gives the look a more playful feel that fits this room more. I weaved festive ribbon in and out of the tree using a fun black glitter, velvet red and or course buffalo check which you can find at Michaels!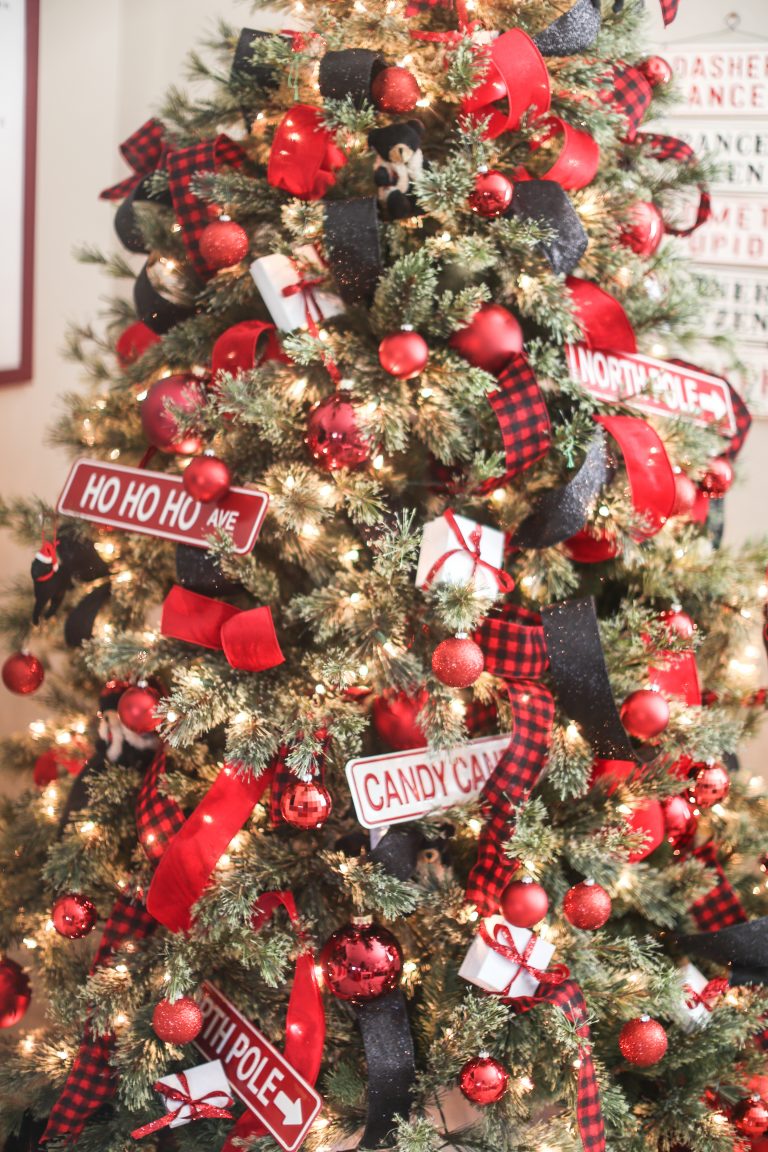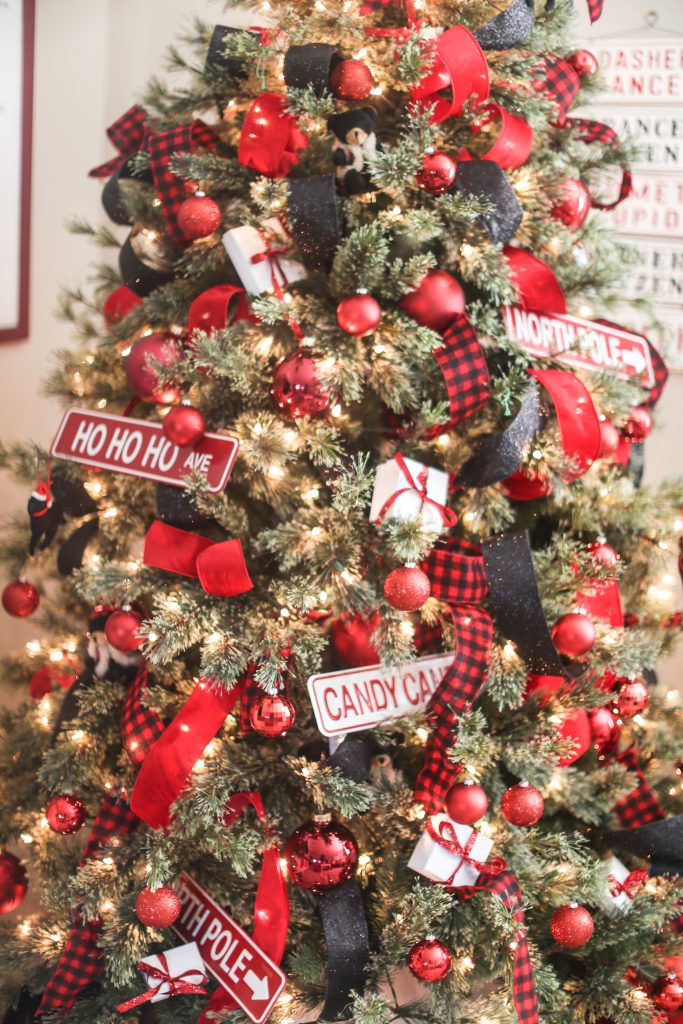 Simple red ornaments in different sizes came next along with mini gift boxes wrapped in ribbon.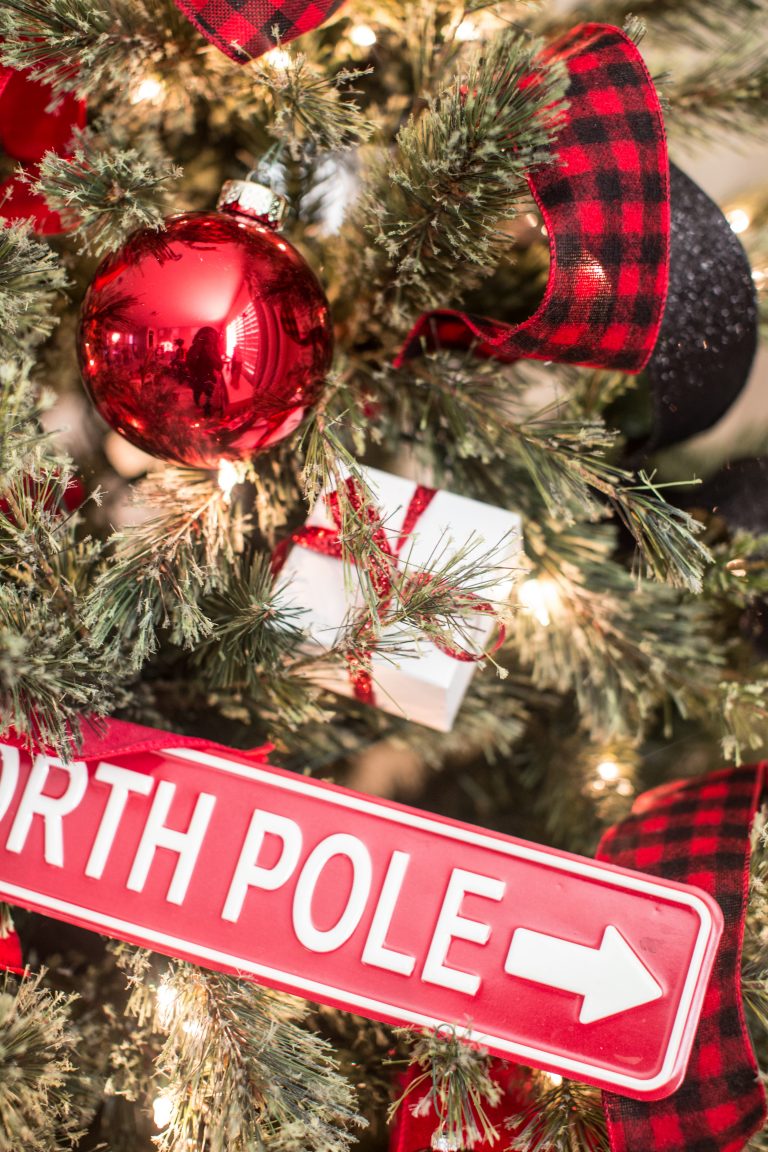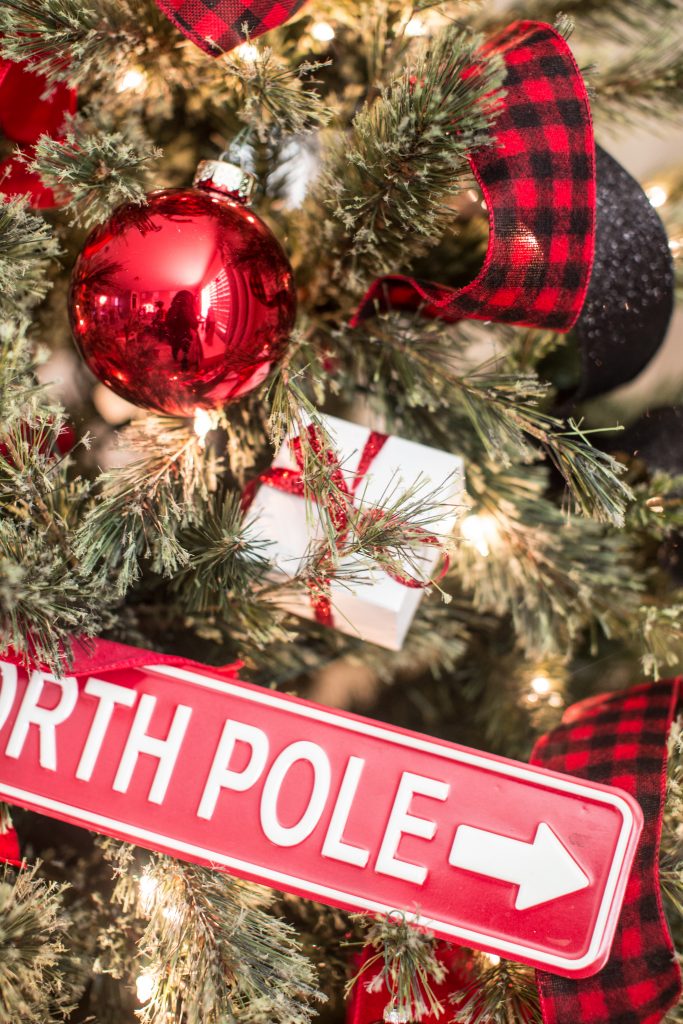 To tie in the theme I found these bears with cute little buffalo check vests. I can't!!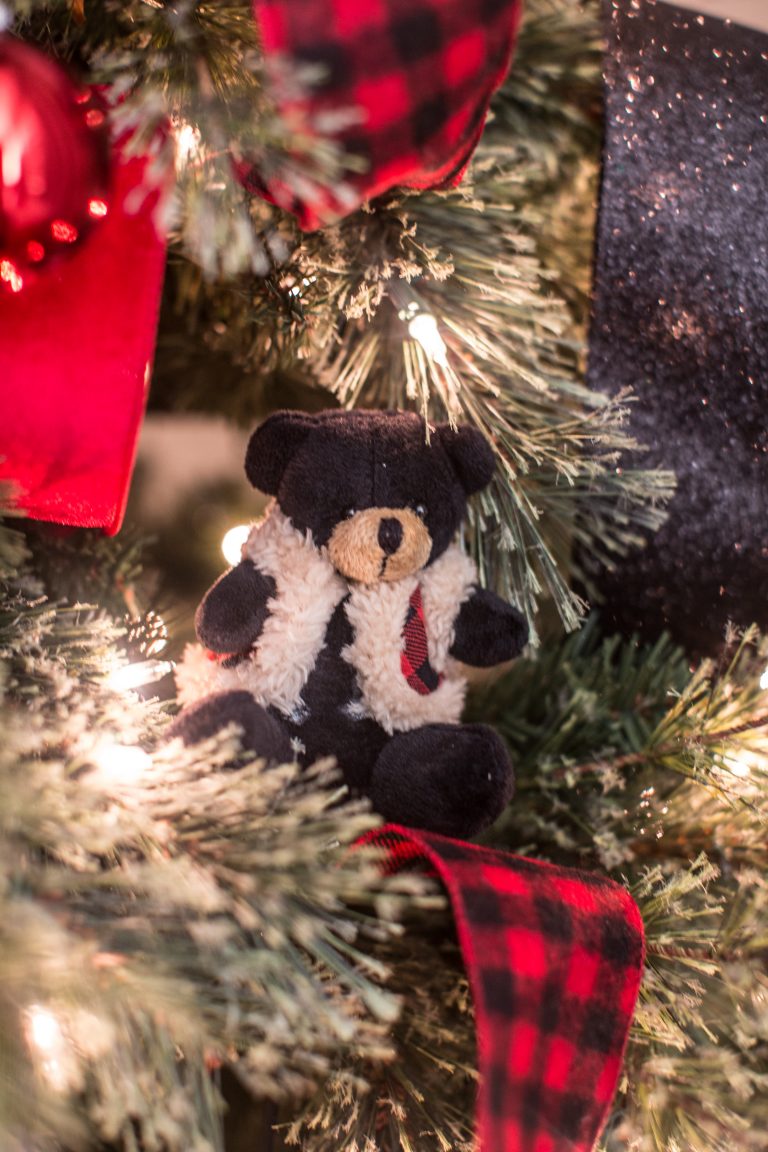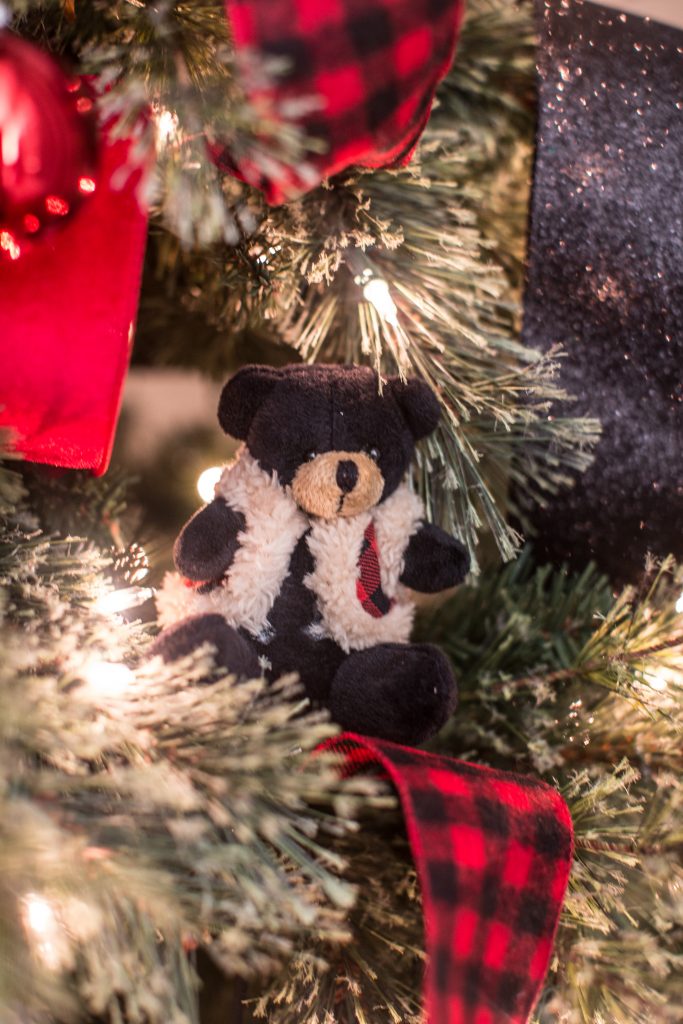 I also like to use non-ornaments in my trees. So these wall signs were the perfect eye catcher for the kids to see as they look at the tree each day!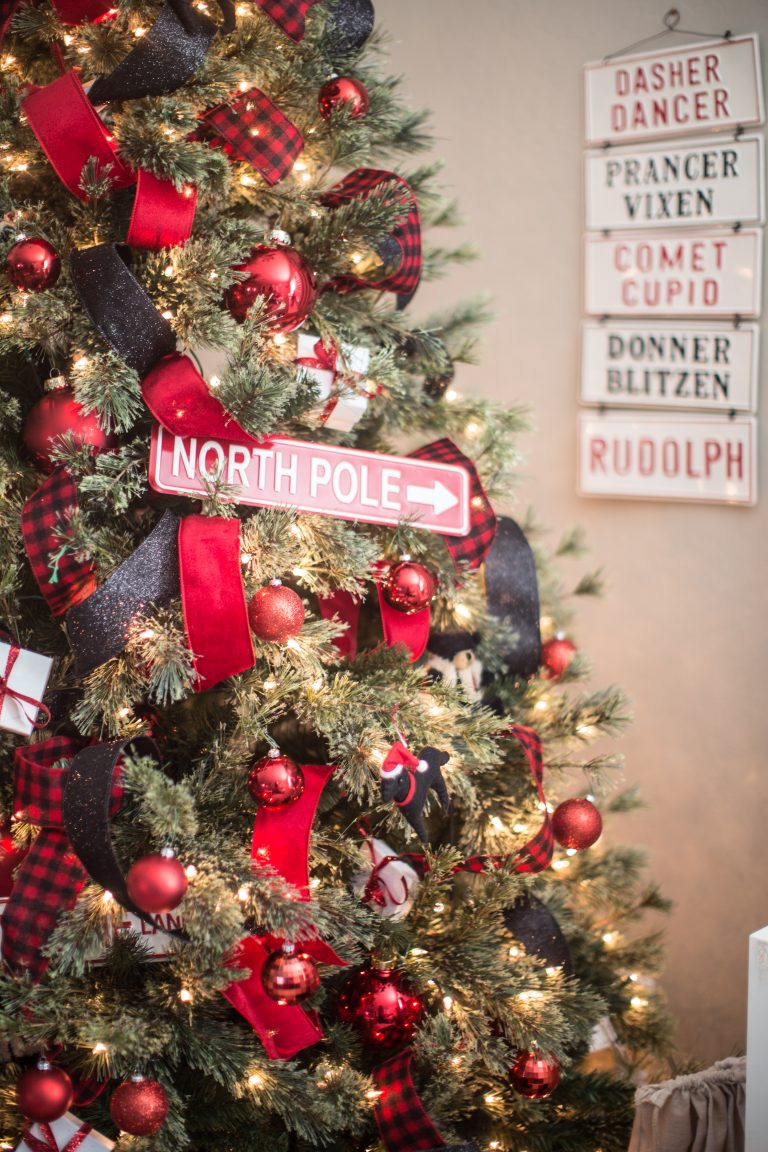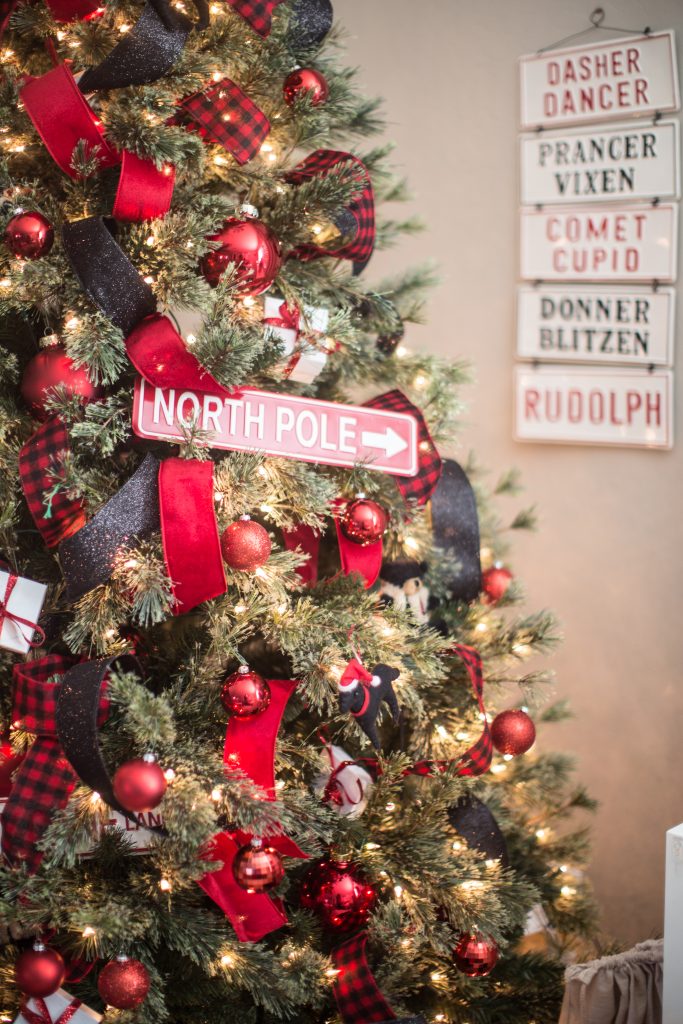 On top I used a gift box, cut a hole at the bottom and used it as the tree topper. SO simple and easy to make!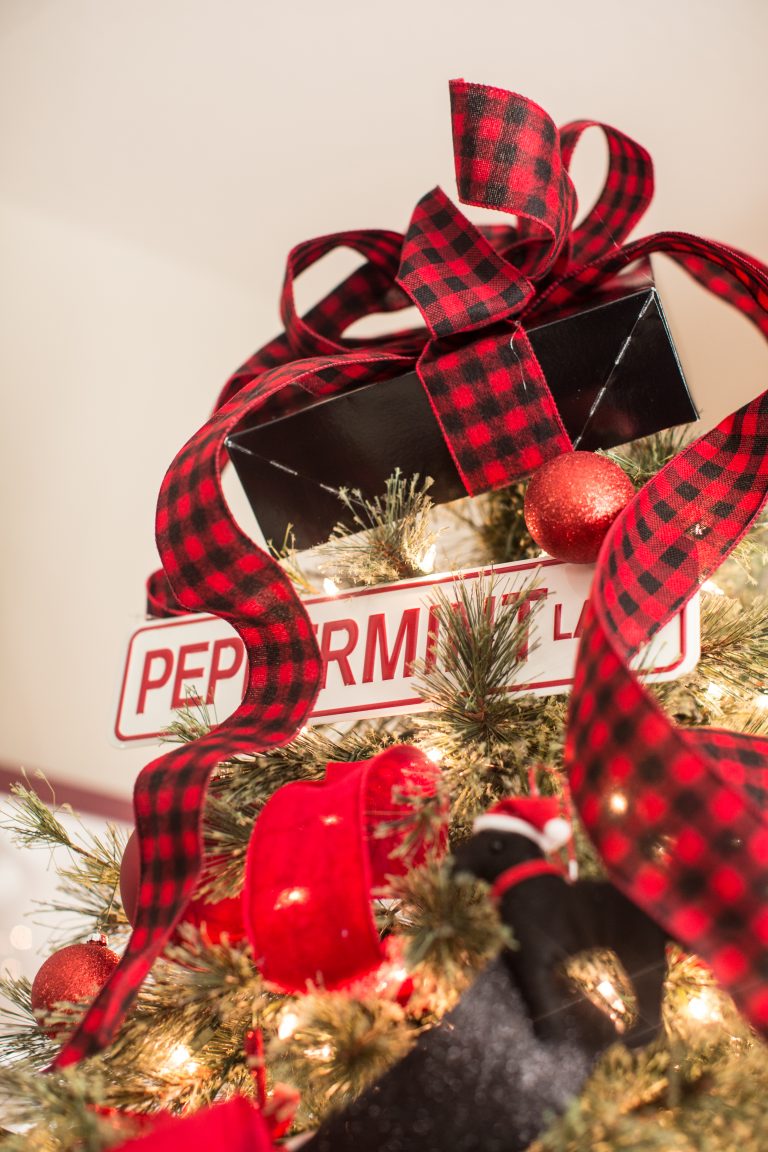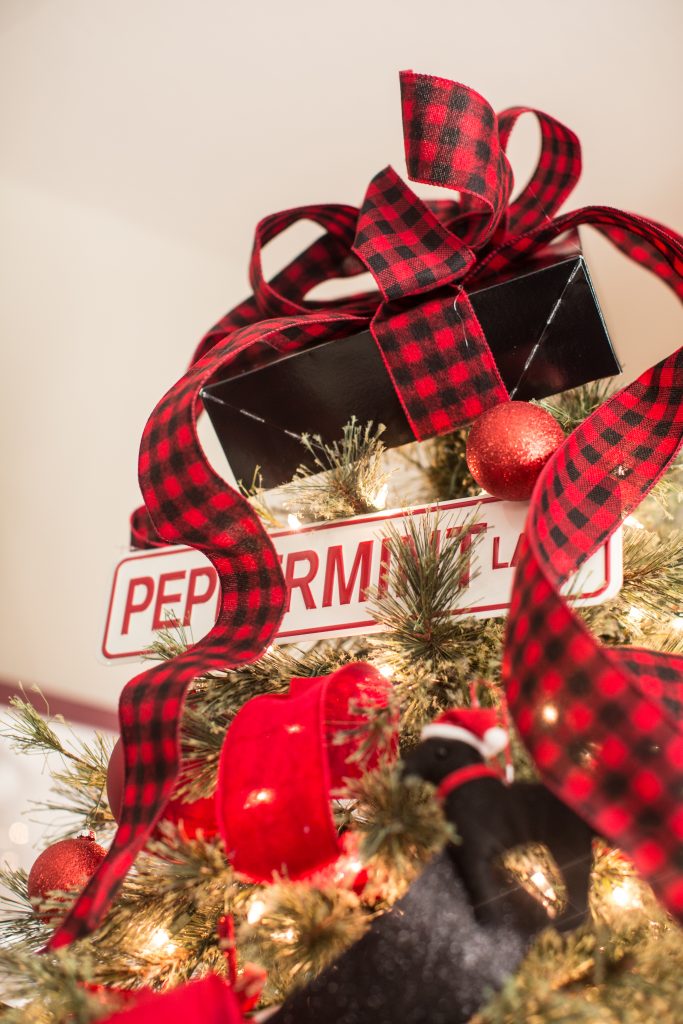 Under the tree I have a buffalo check tree skirt that coordinates with some of the items in the room.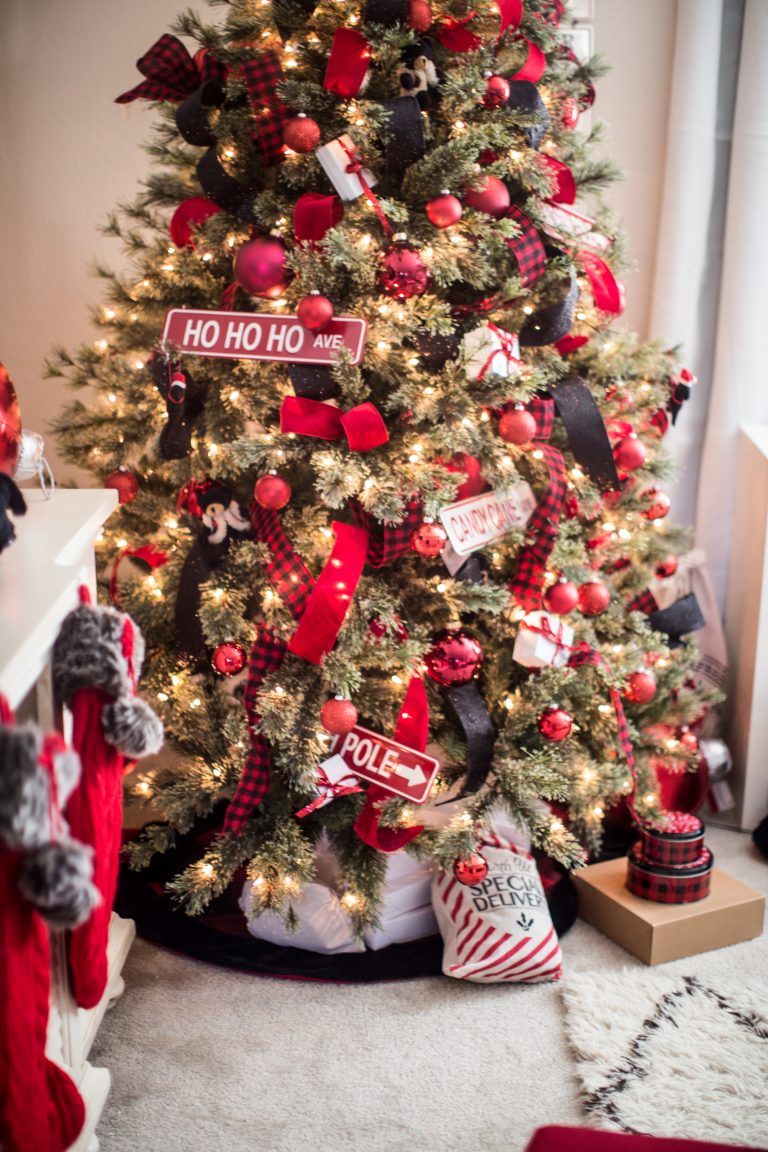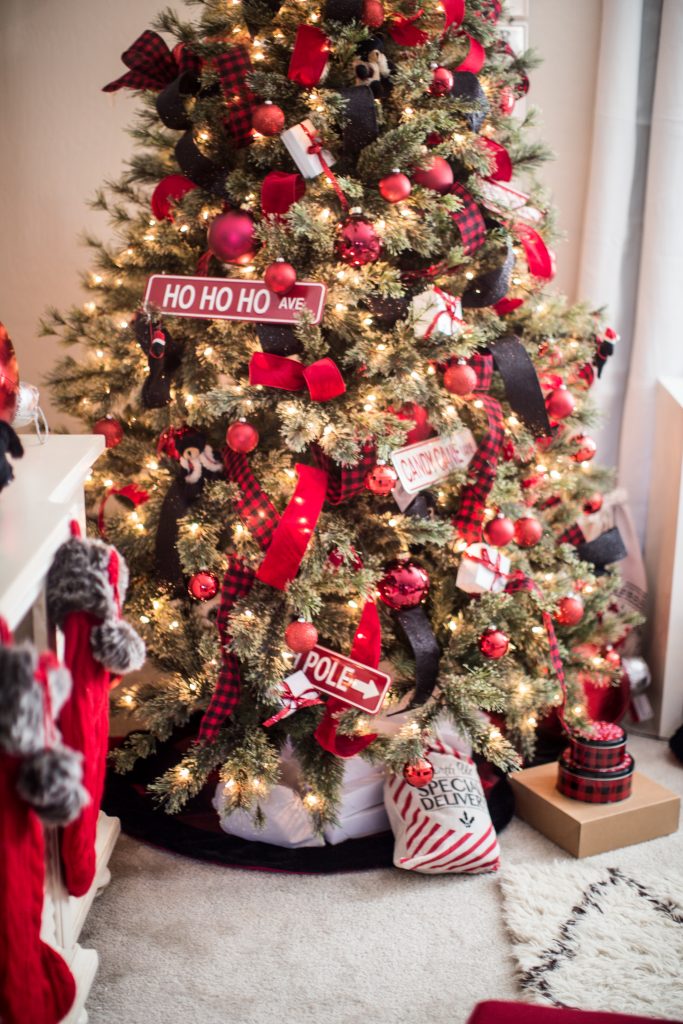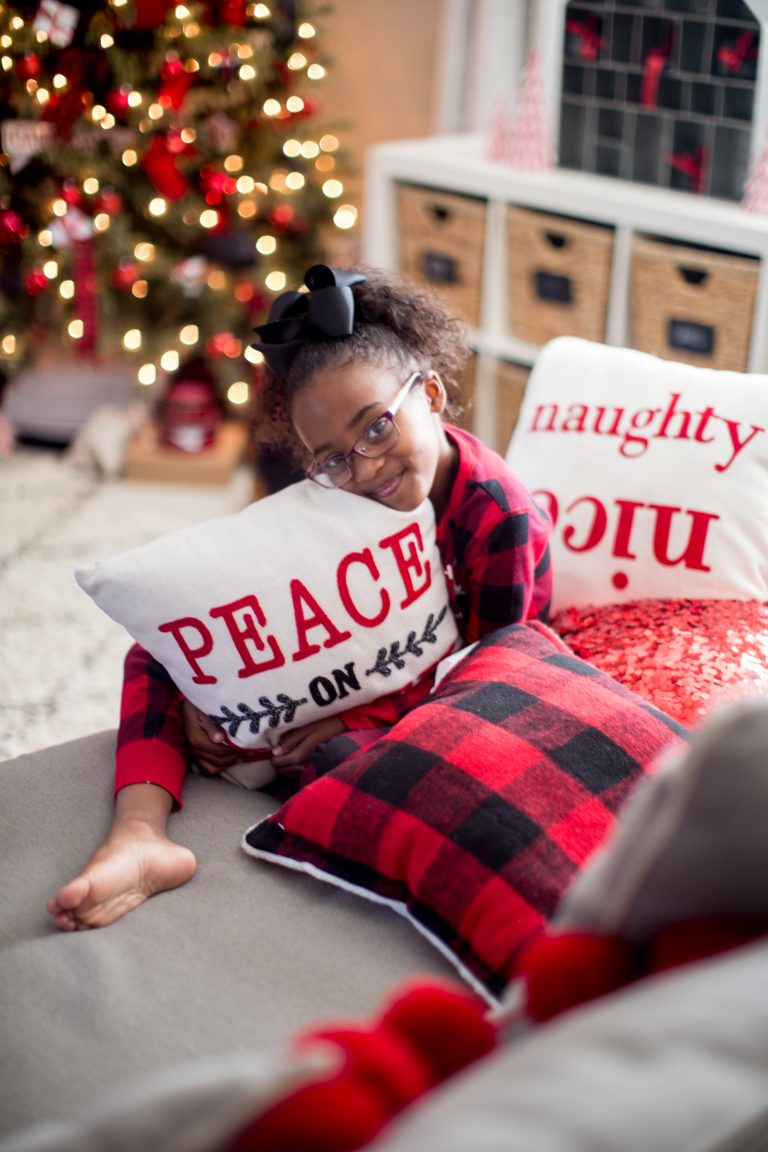 You can find these pillows here!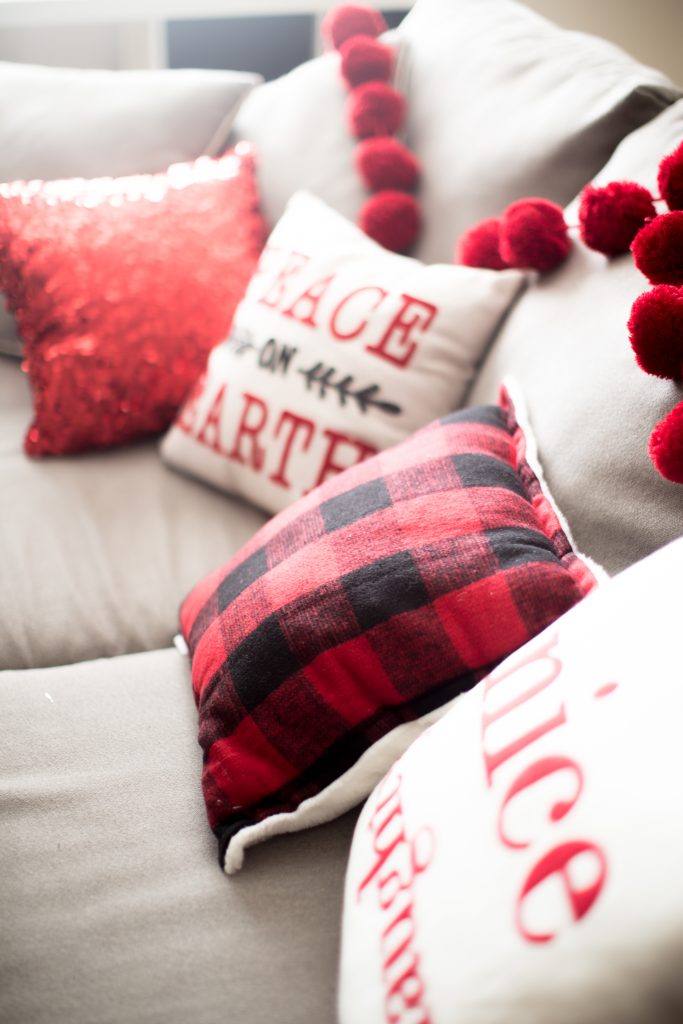 I set up a little table were the kids can craft and draw throughout the holiday season. It's the perfect spot for them to make things for the tree or for each other. They love making!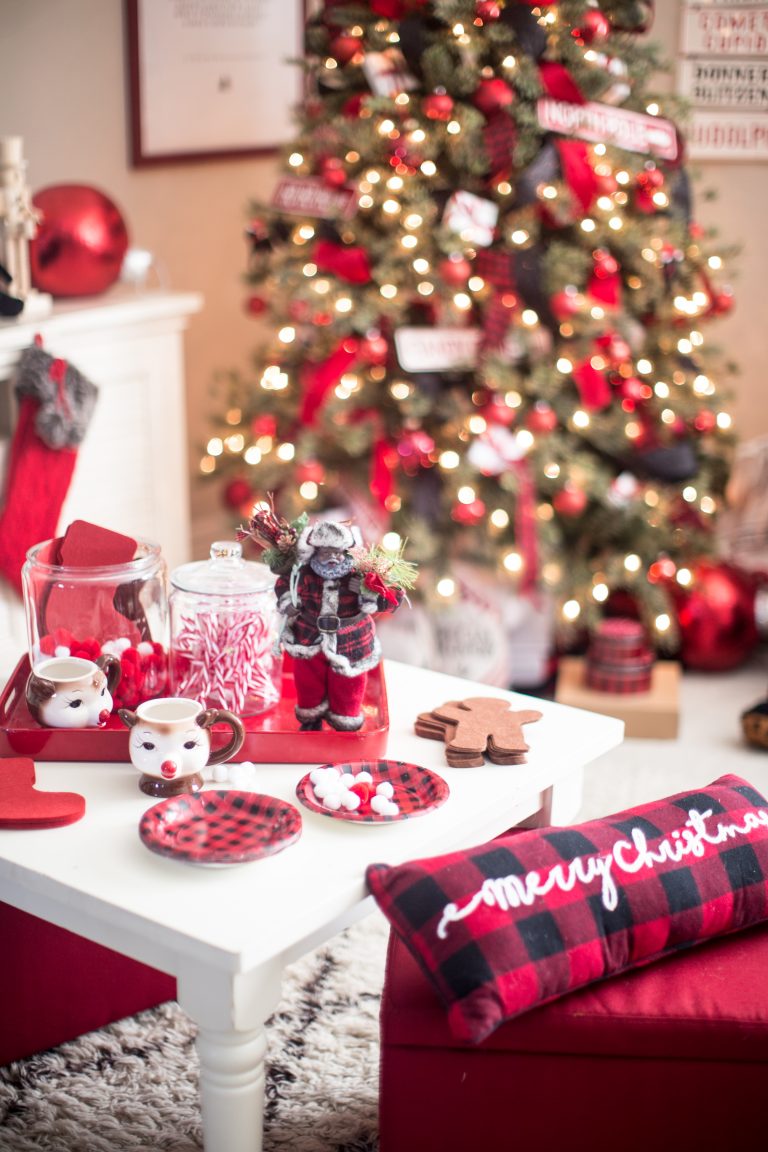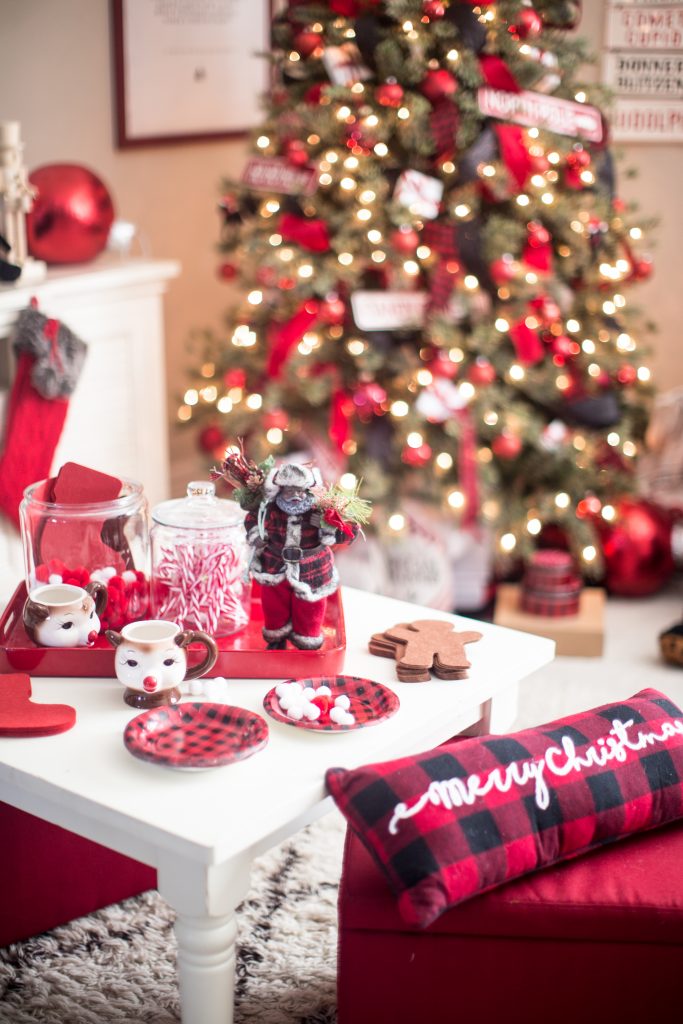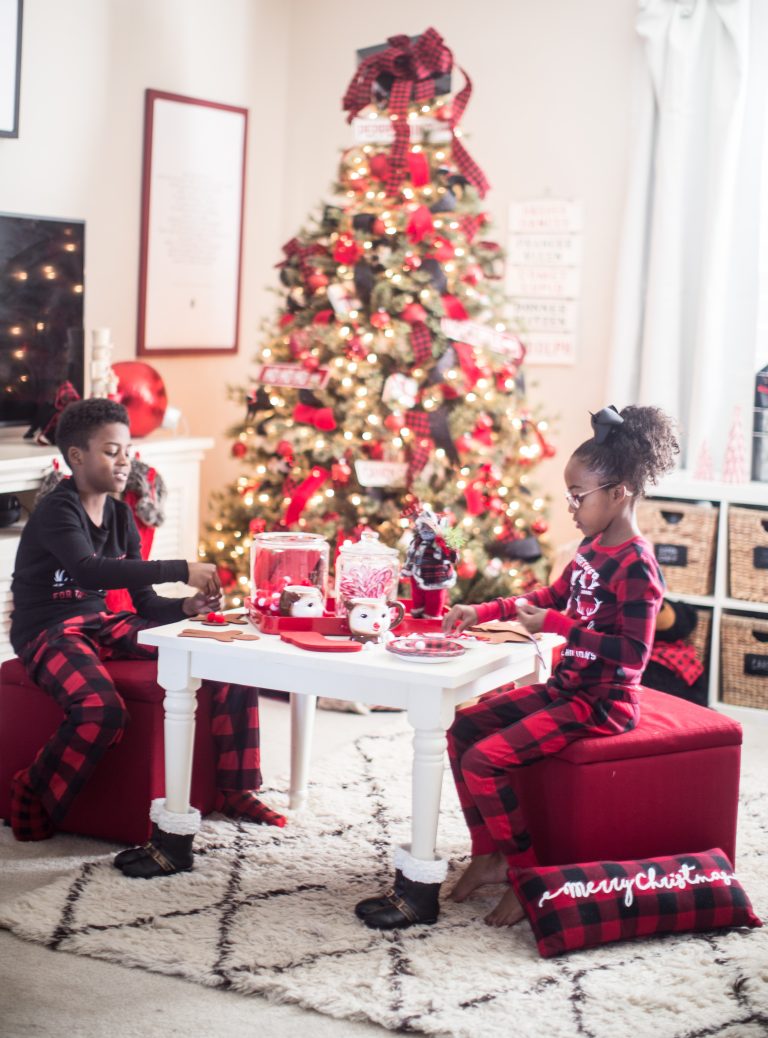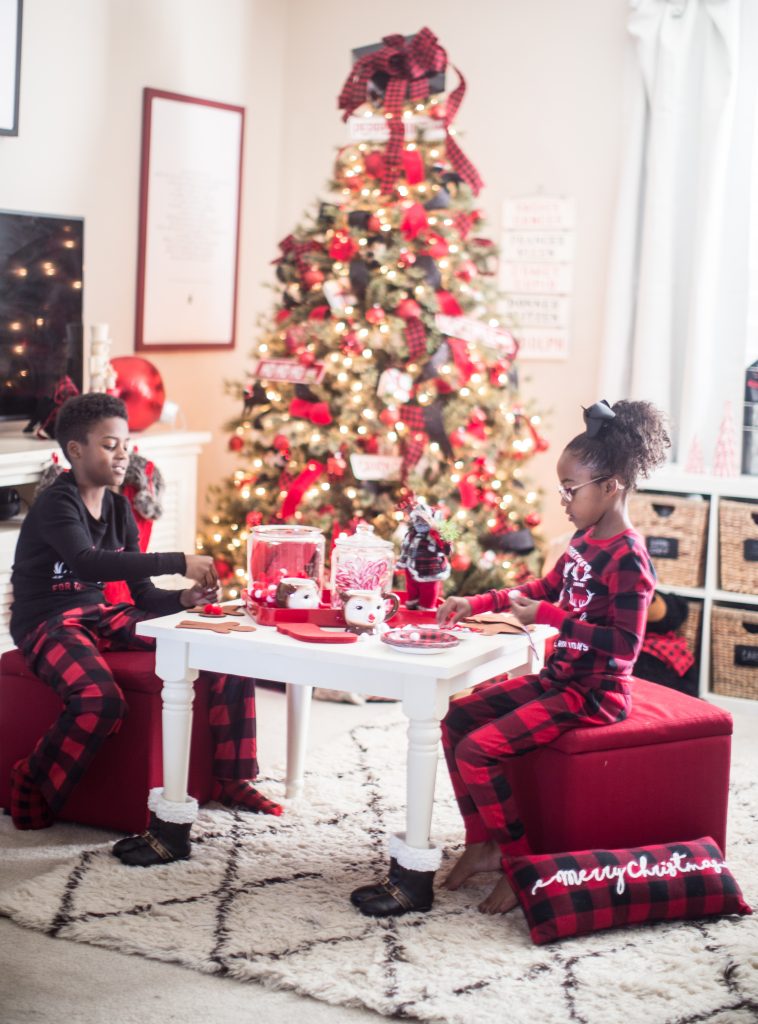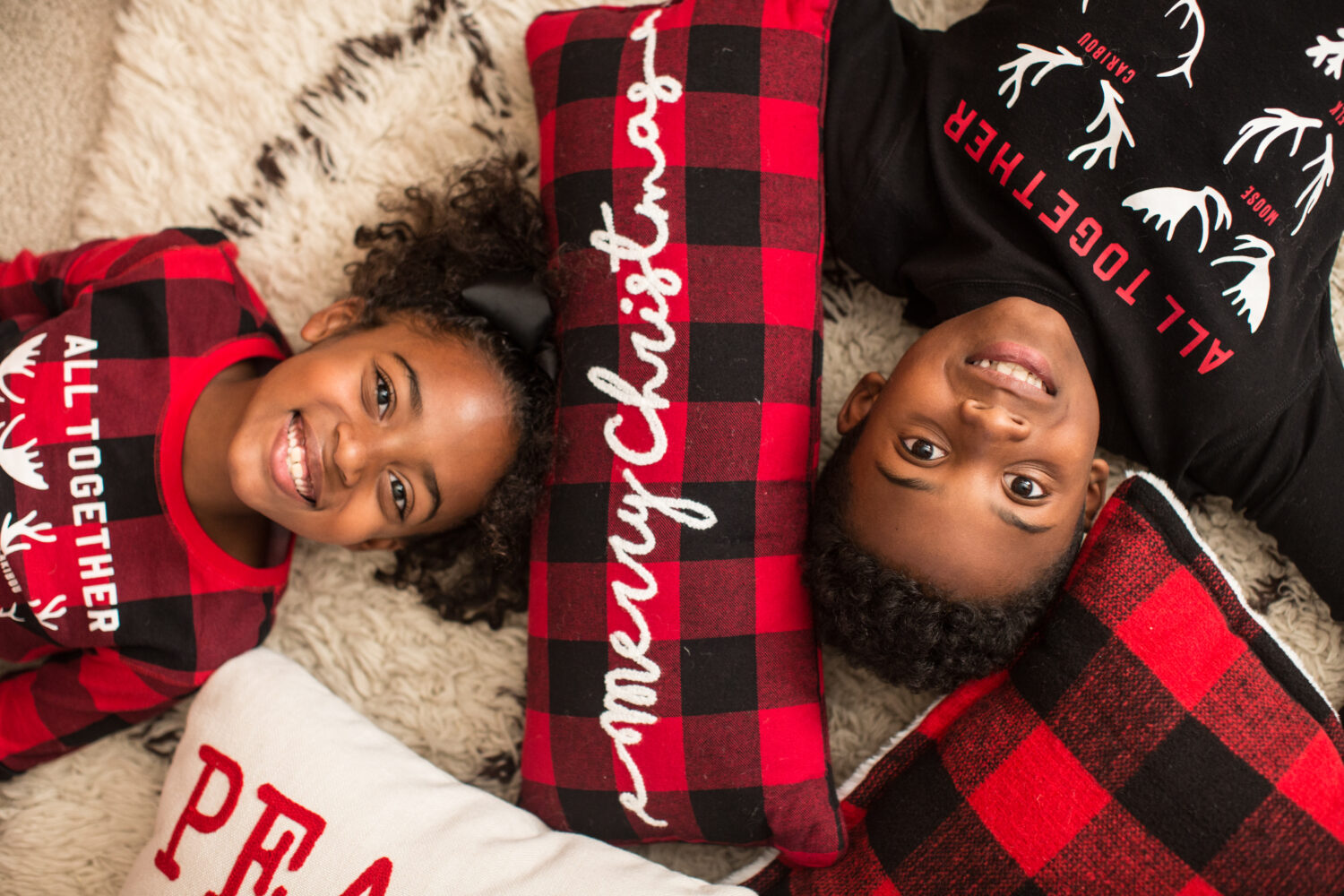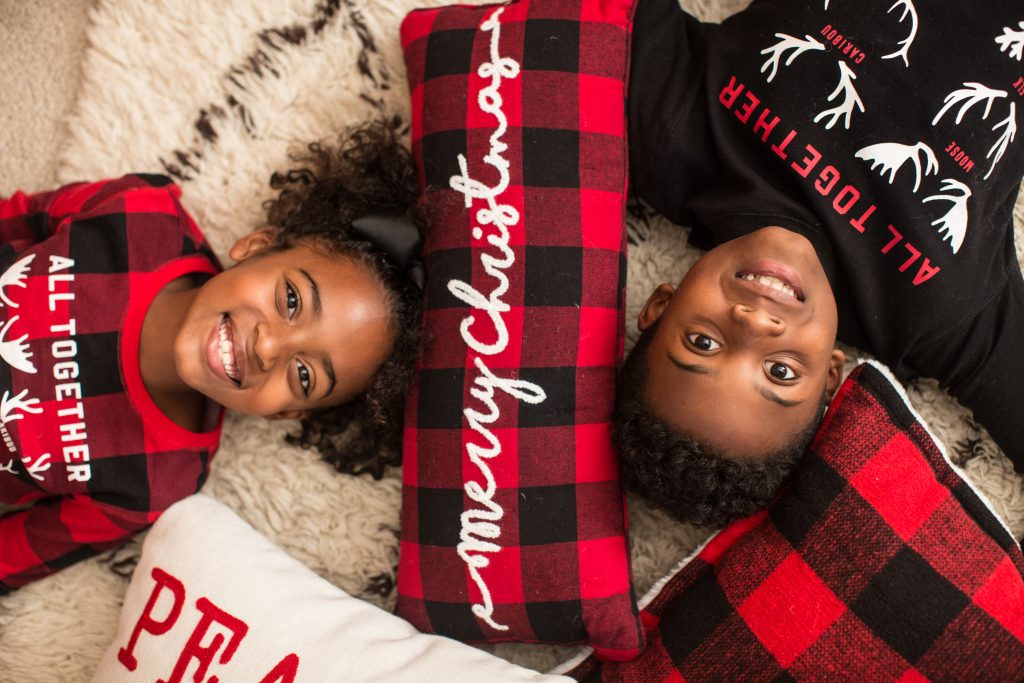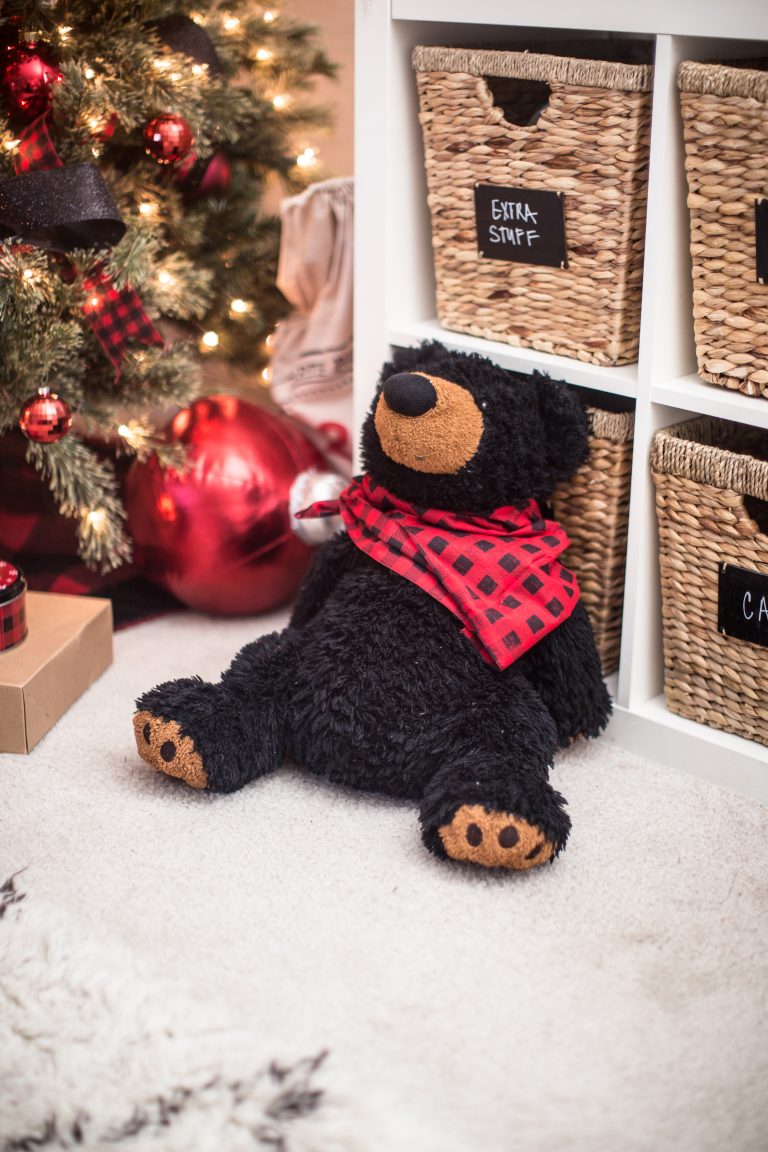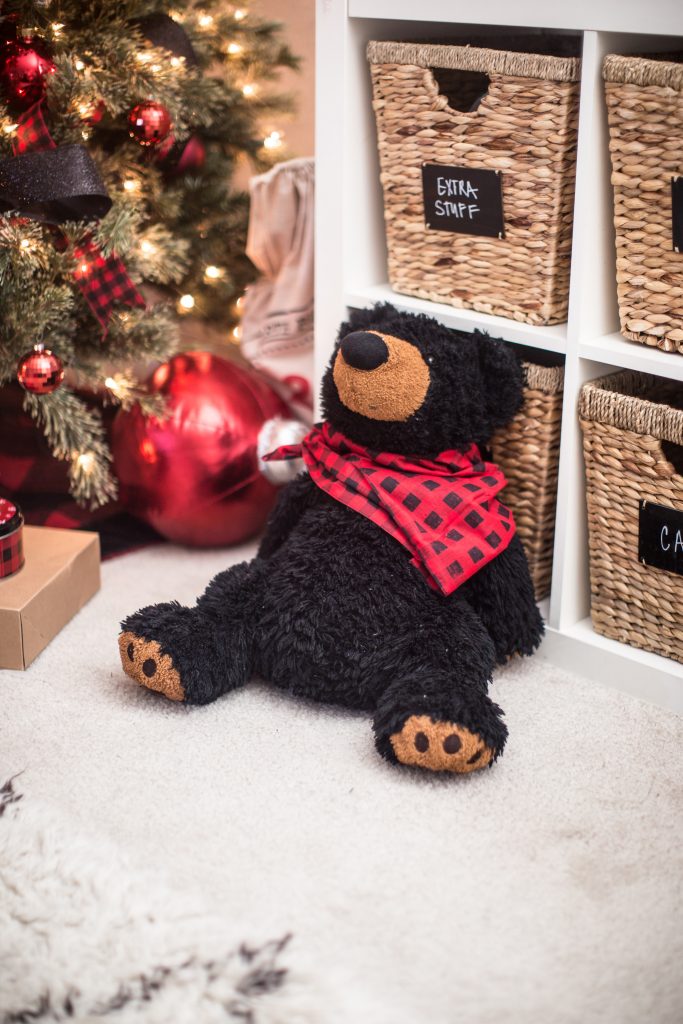 To add some fun detail to the table I put little ceramic boots on them. I found them at Michaels in the Merry Memories Collection.
Mugs
Black Santa
Merry Christmas Pillow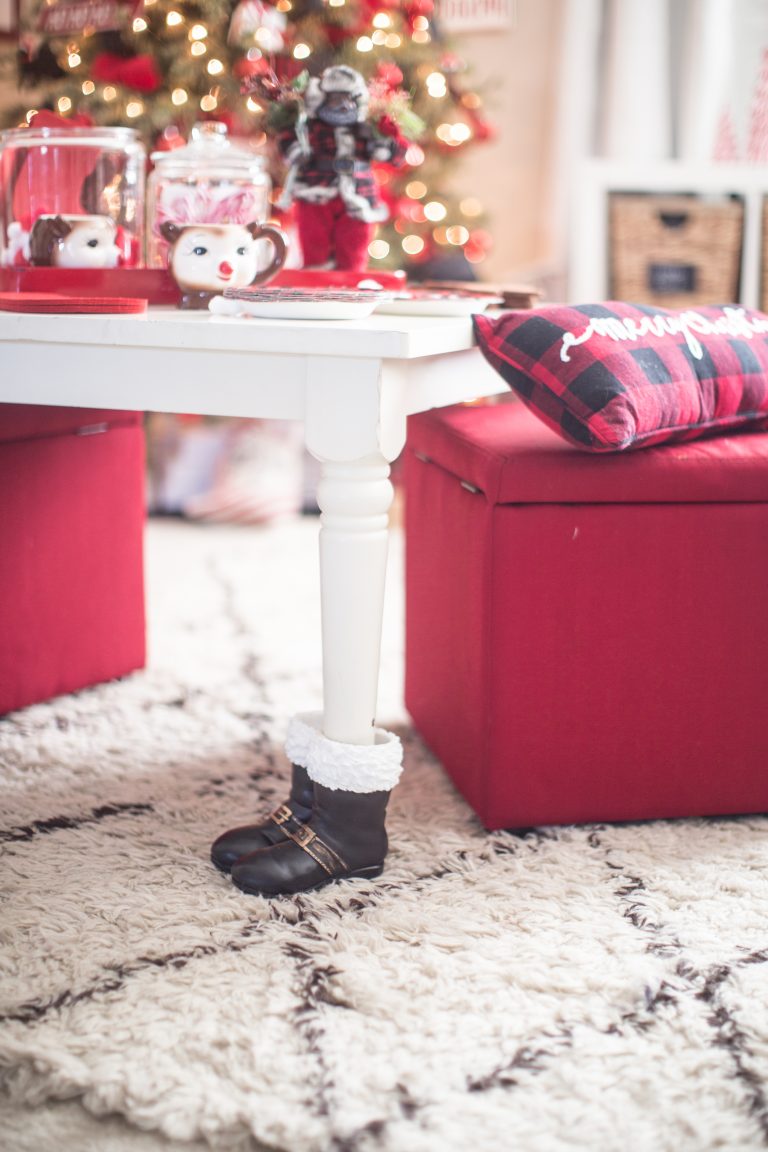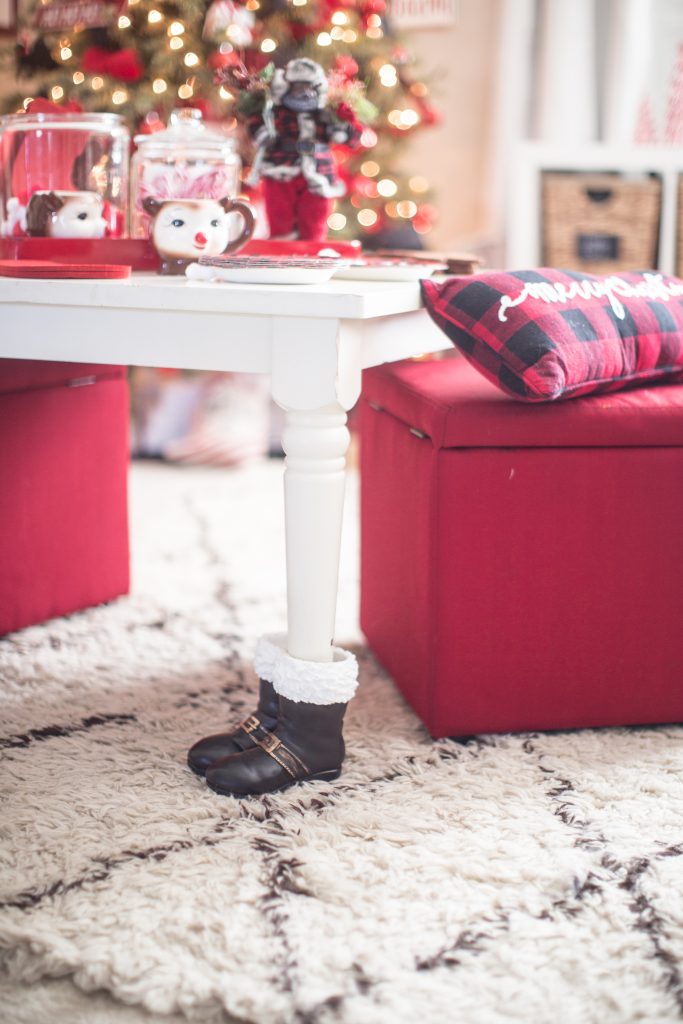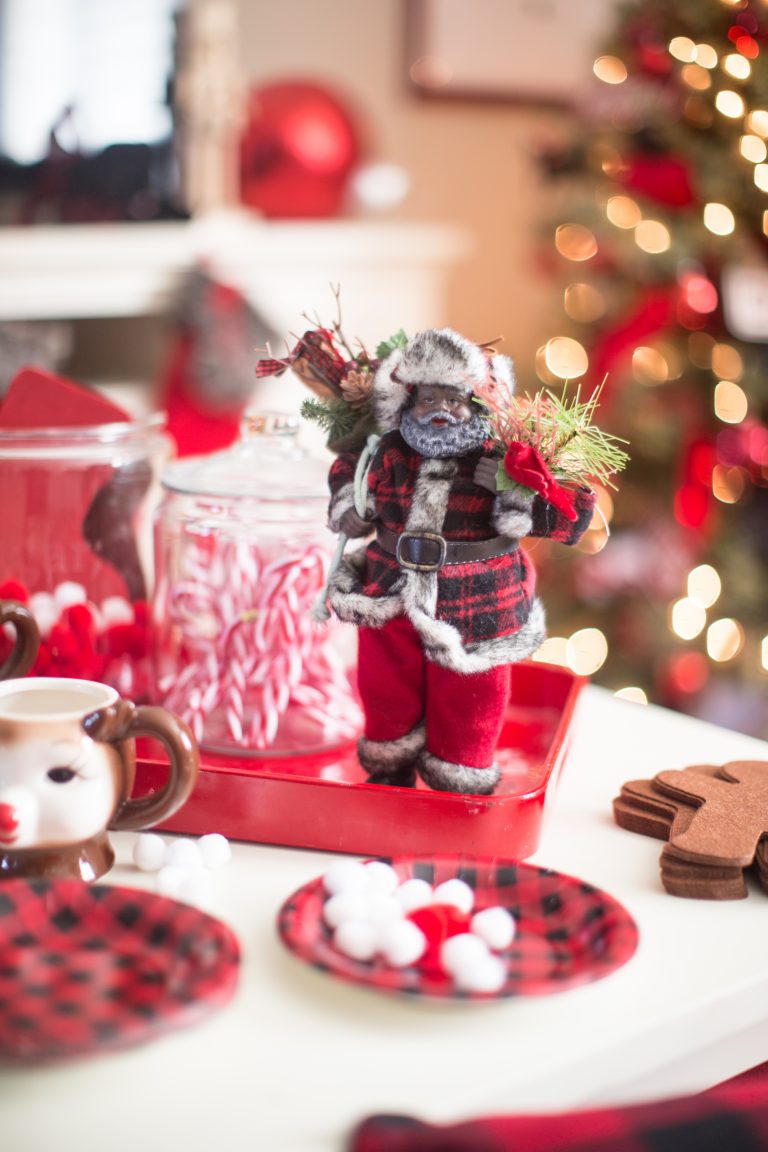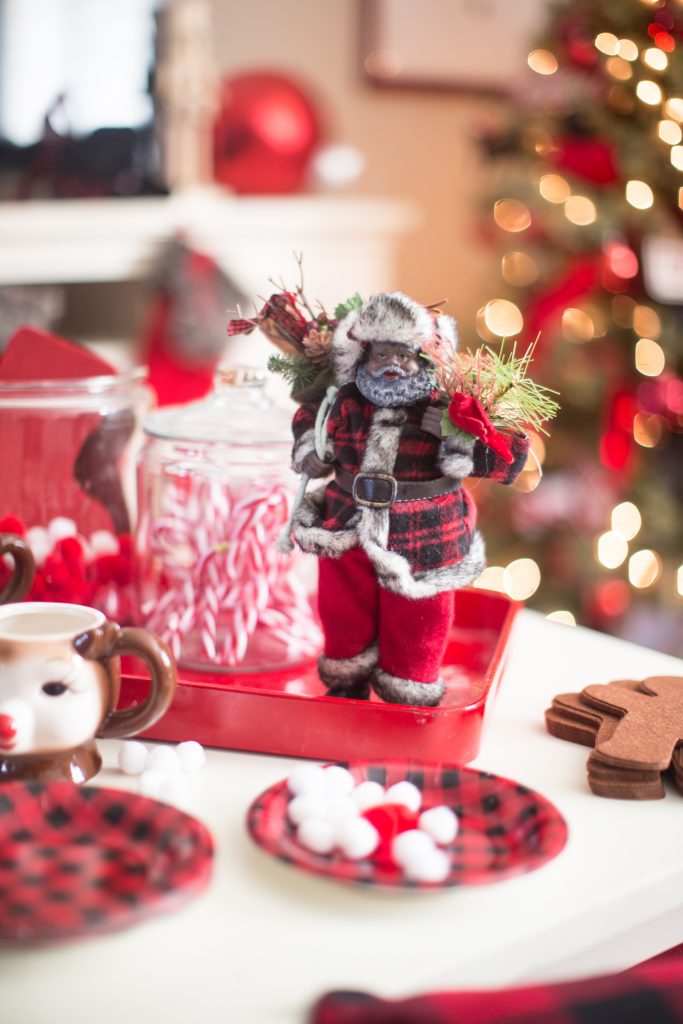 Because the kids don't have a fireplace or mantel upstairs I hung stockings on the tv console using command hooks!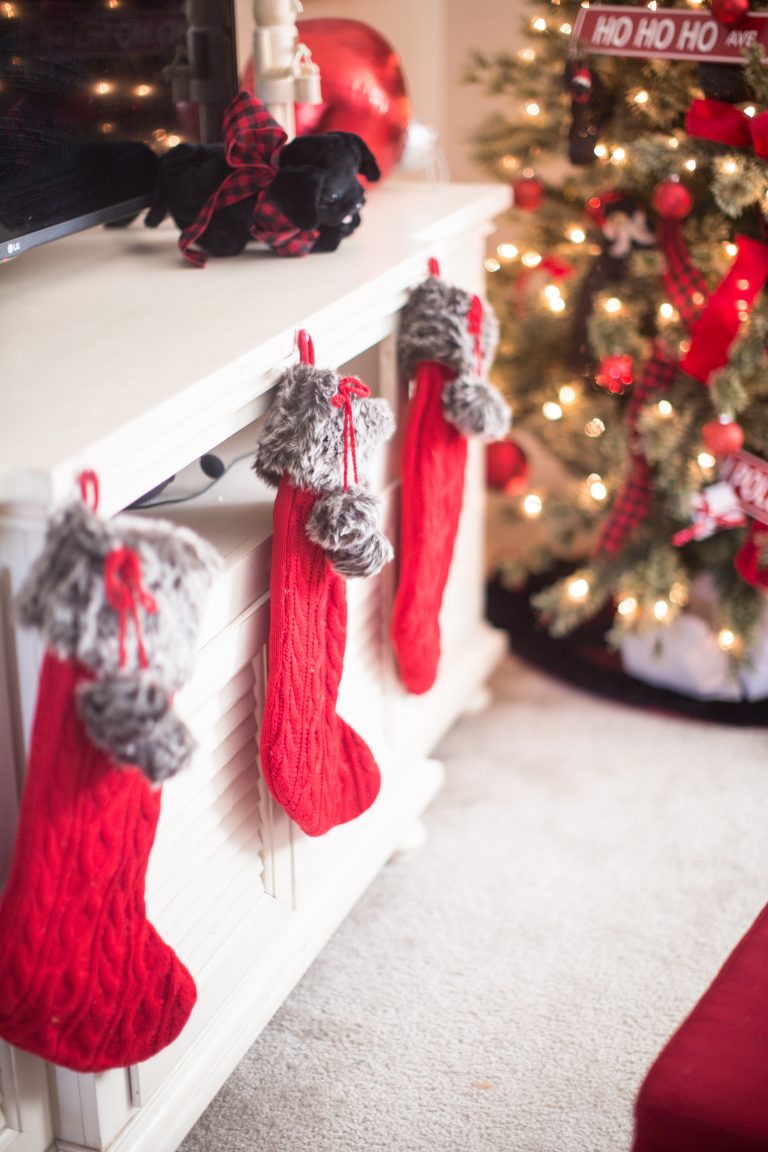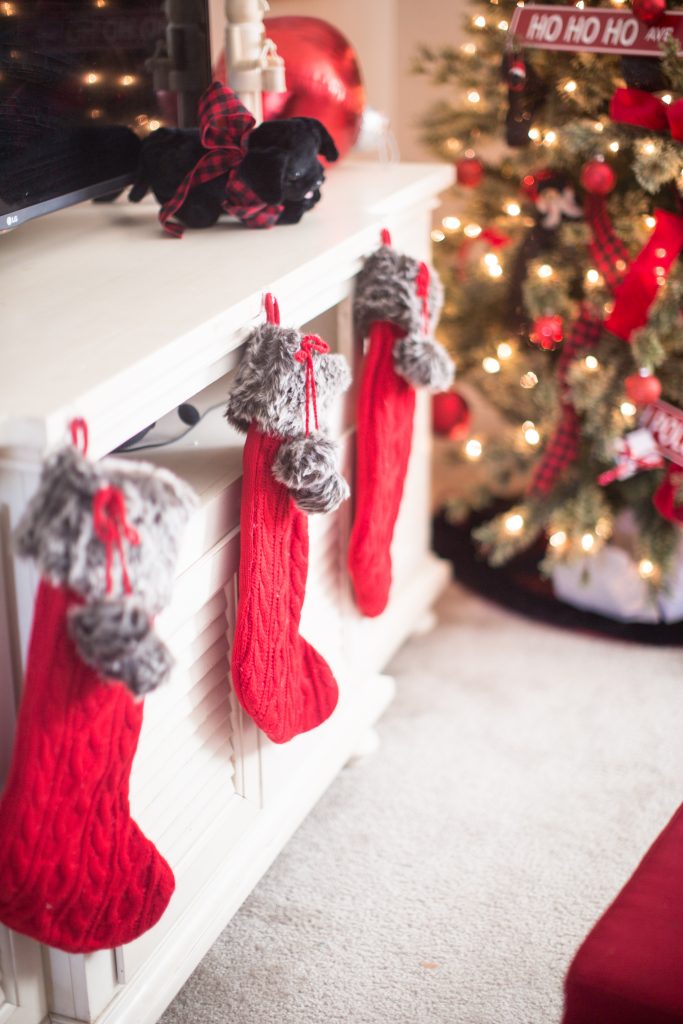 I also picked up this advent calendar to use during the month of December. The kids love LOVE doing advent each year and I think this one from the Fireside line is perfect for little gift boxes and messages!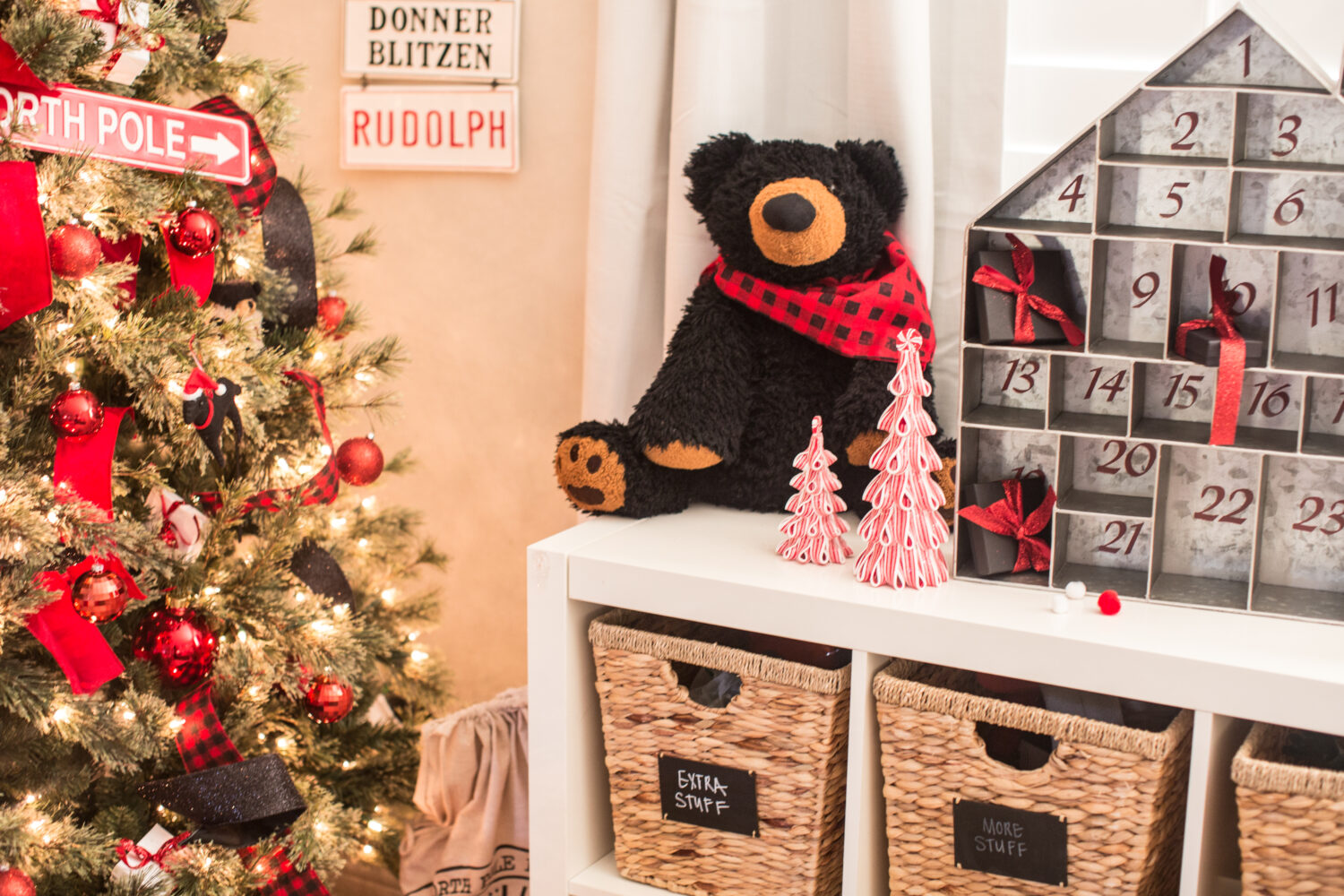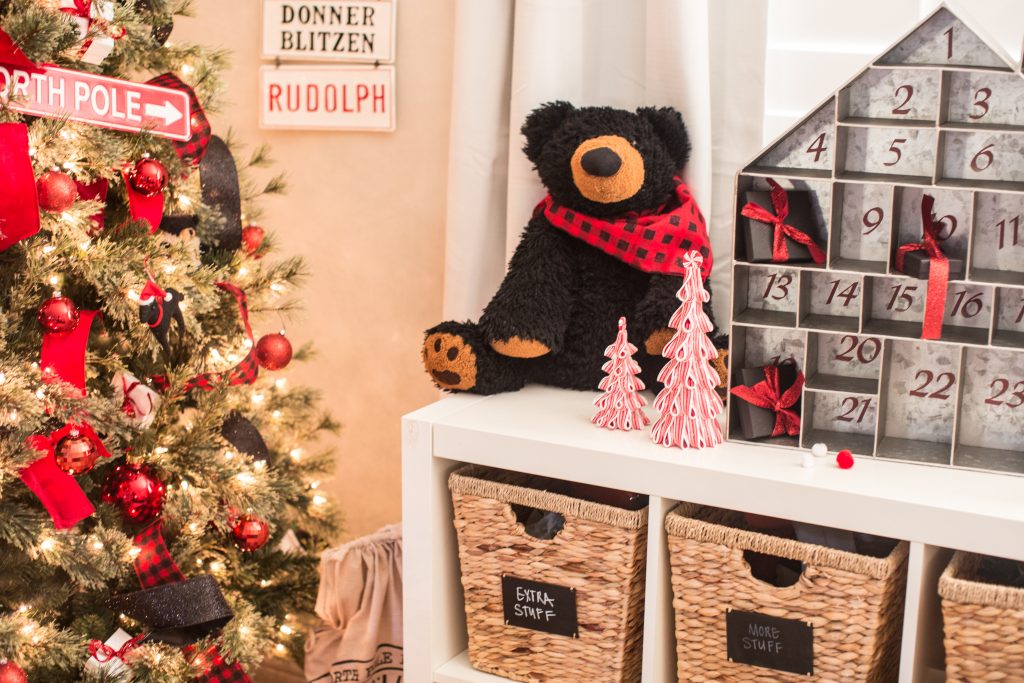 Find this ornament pillow here!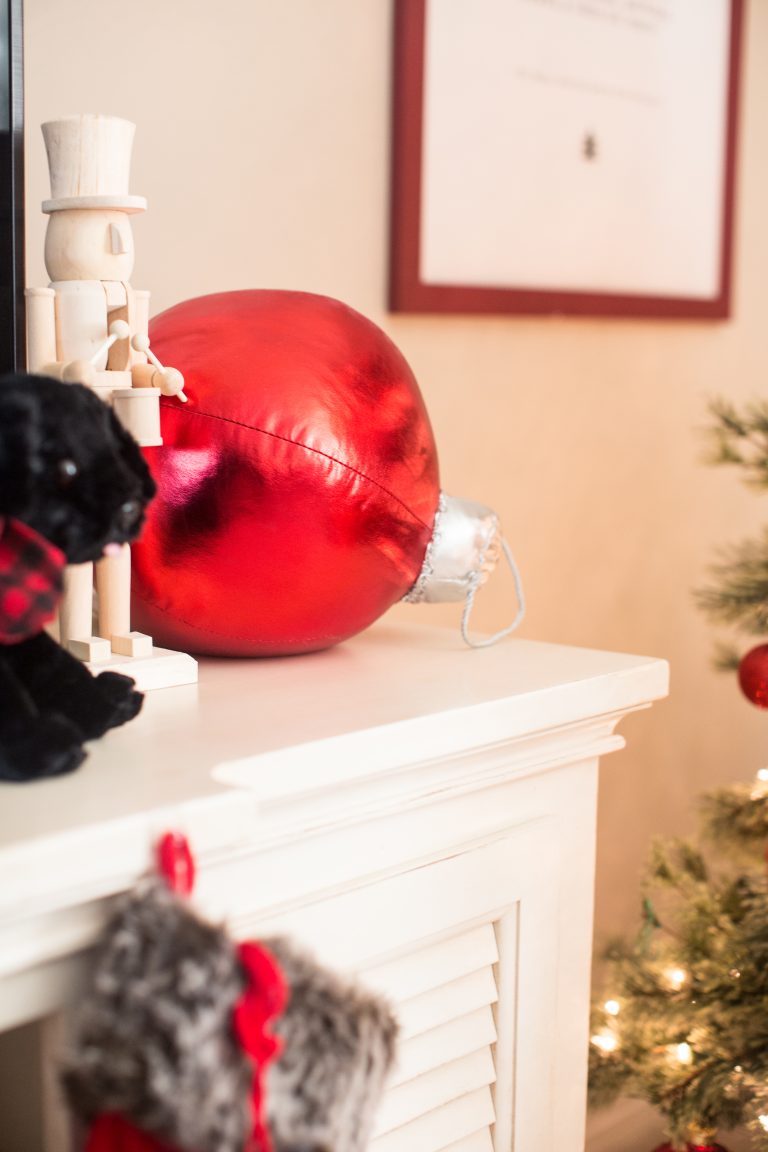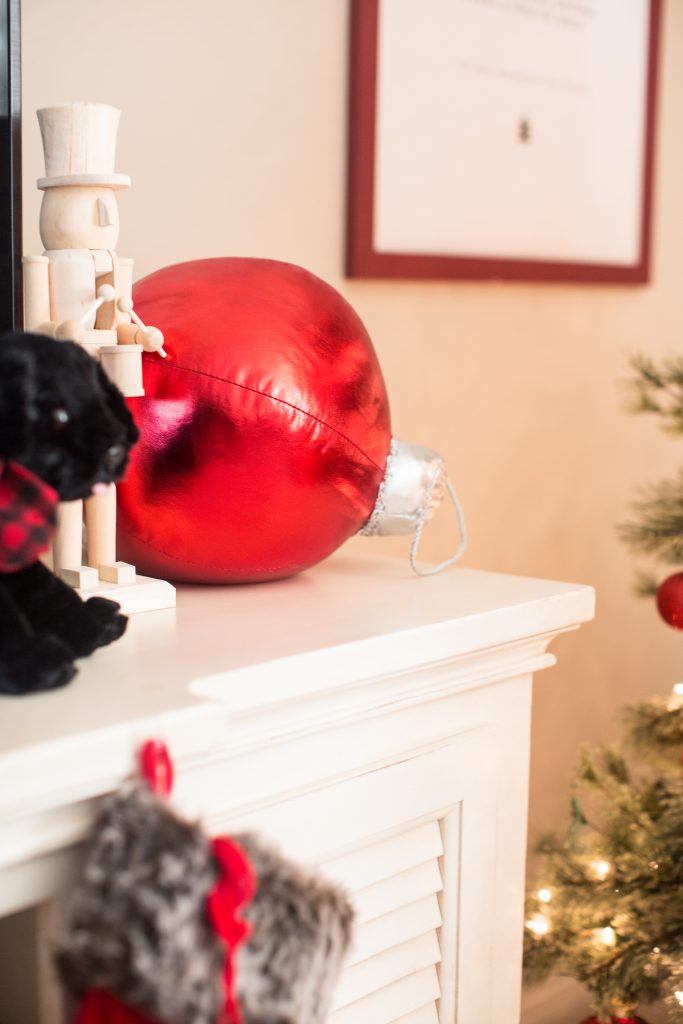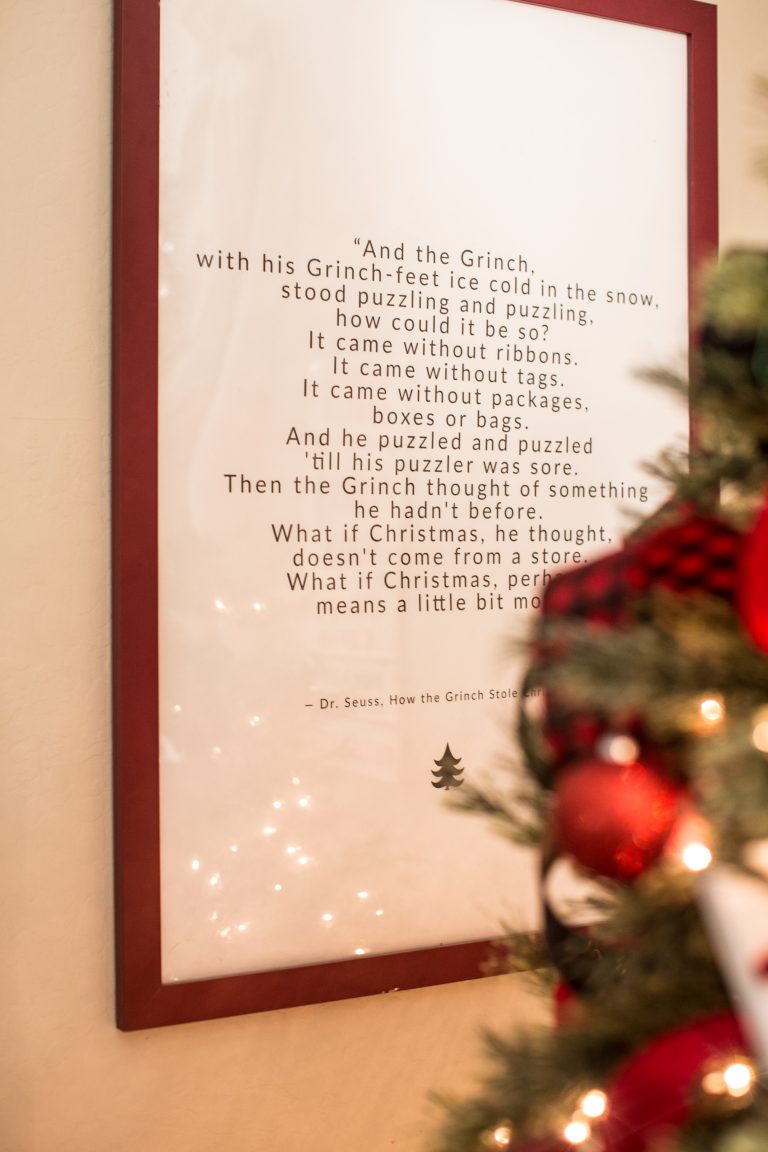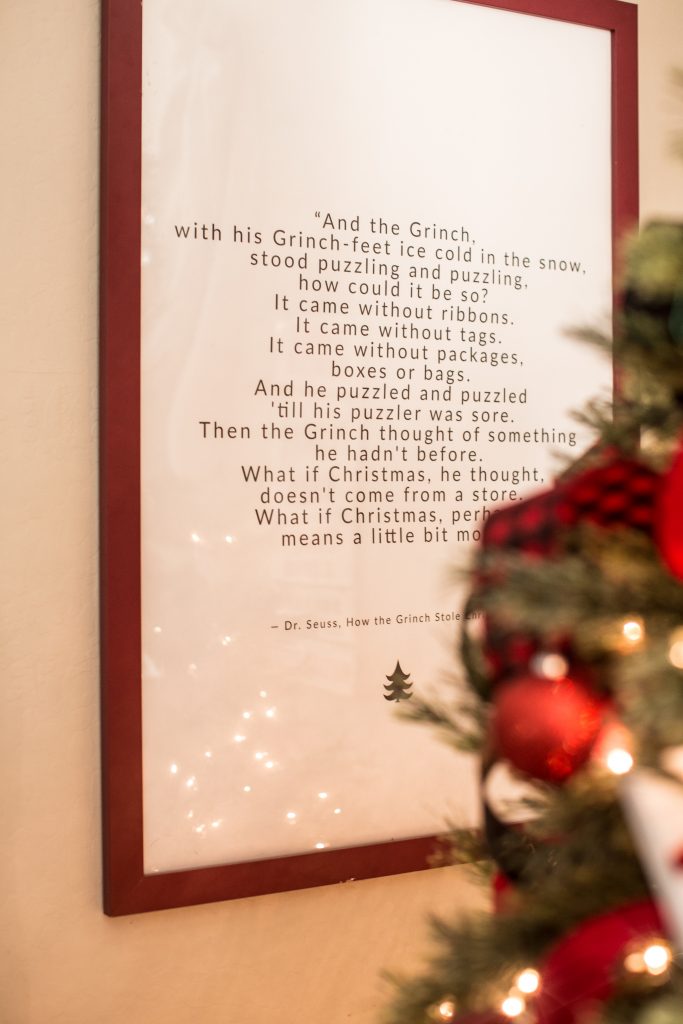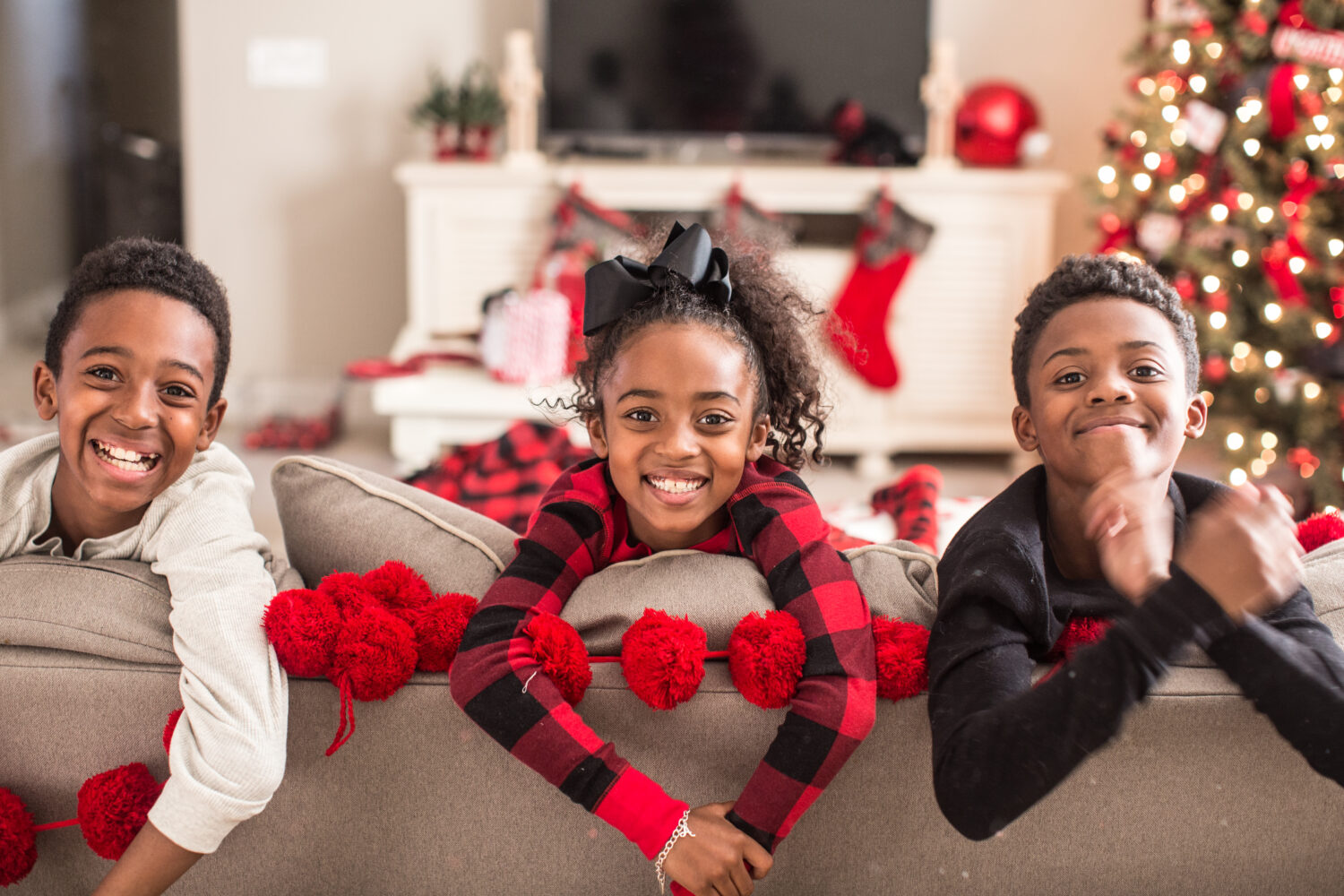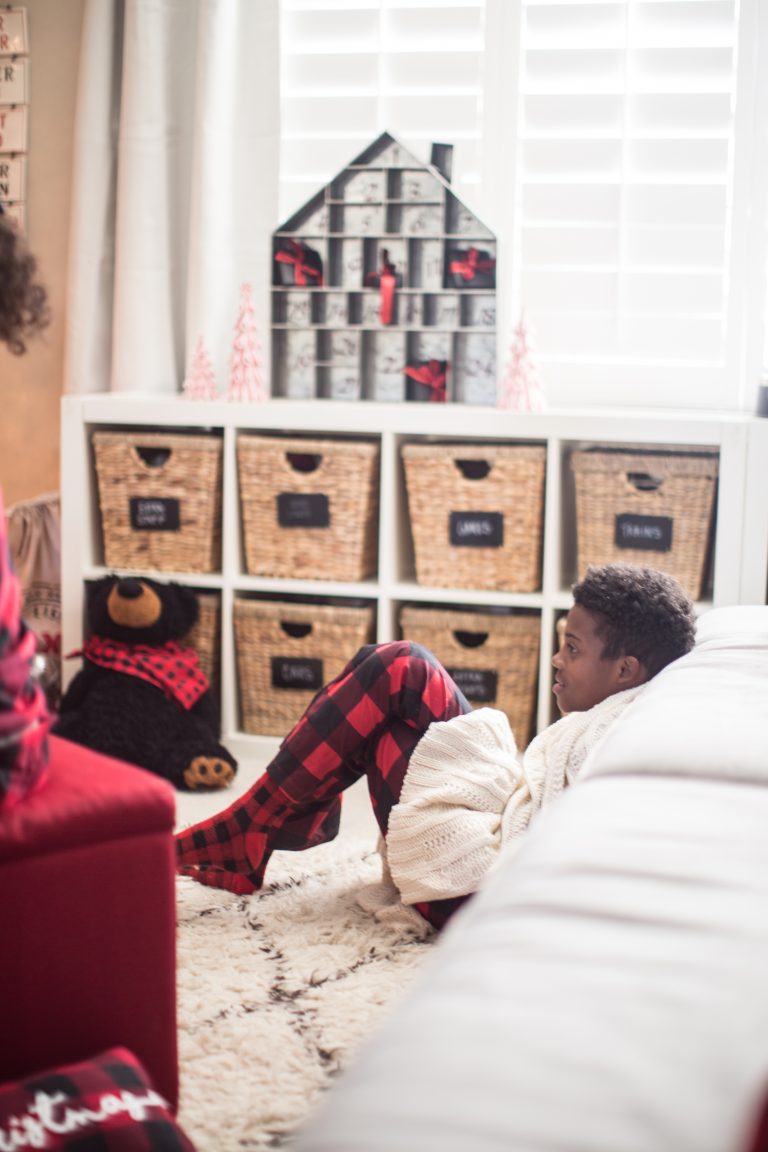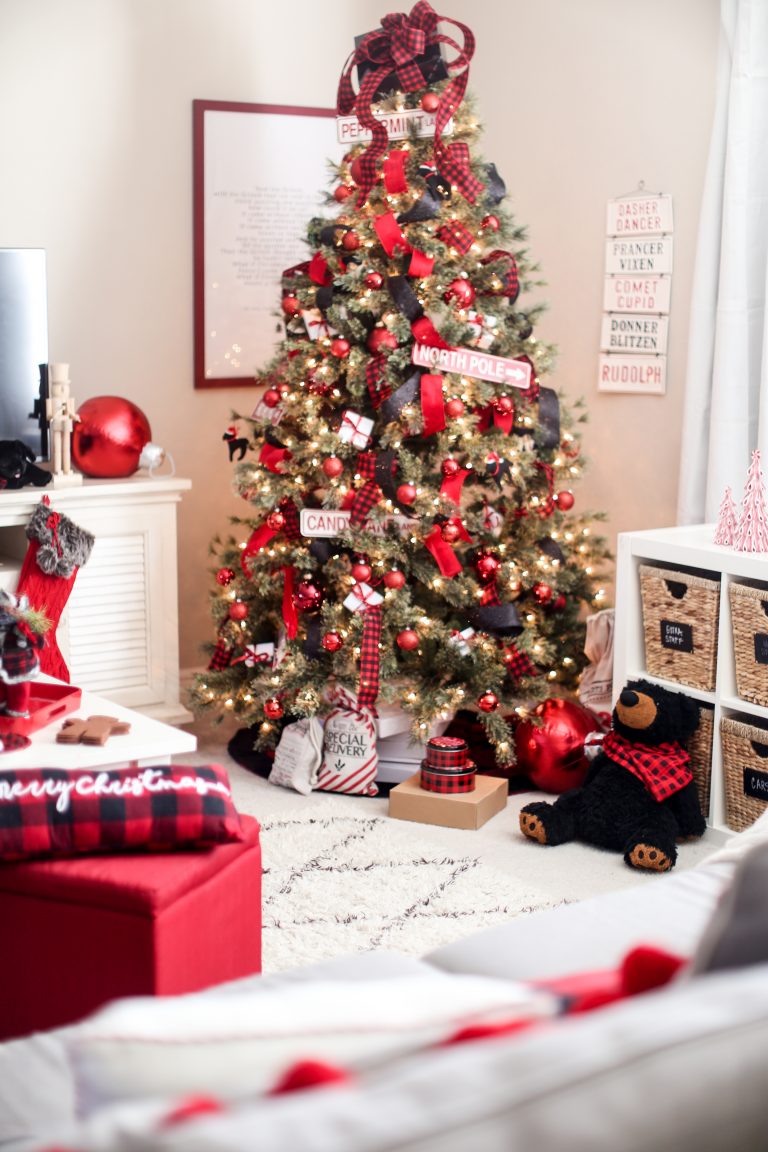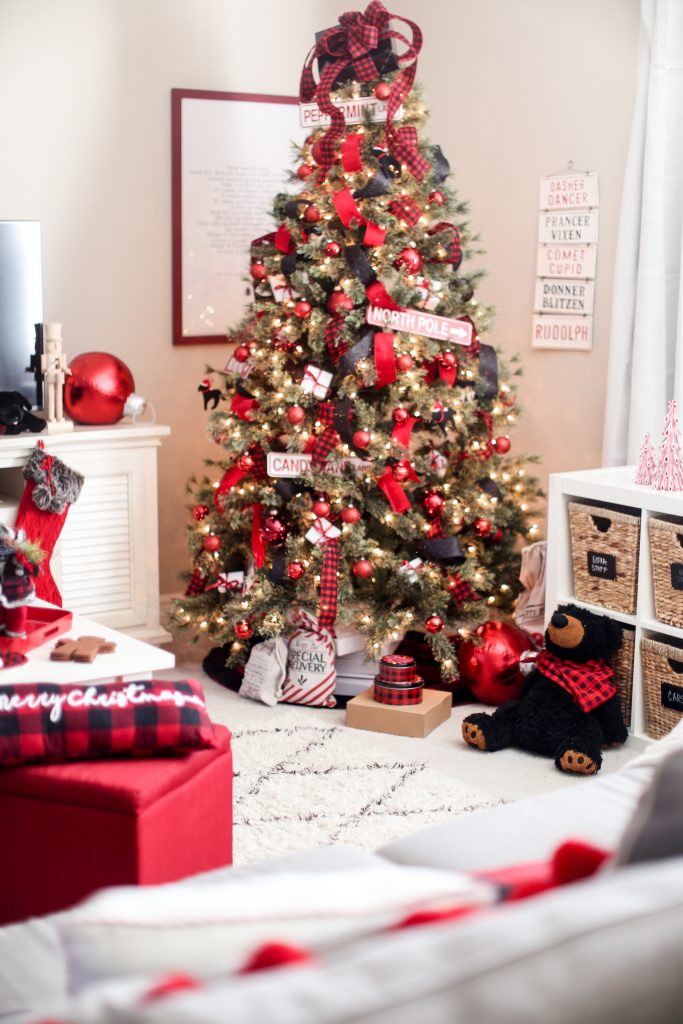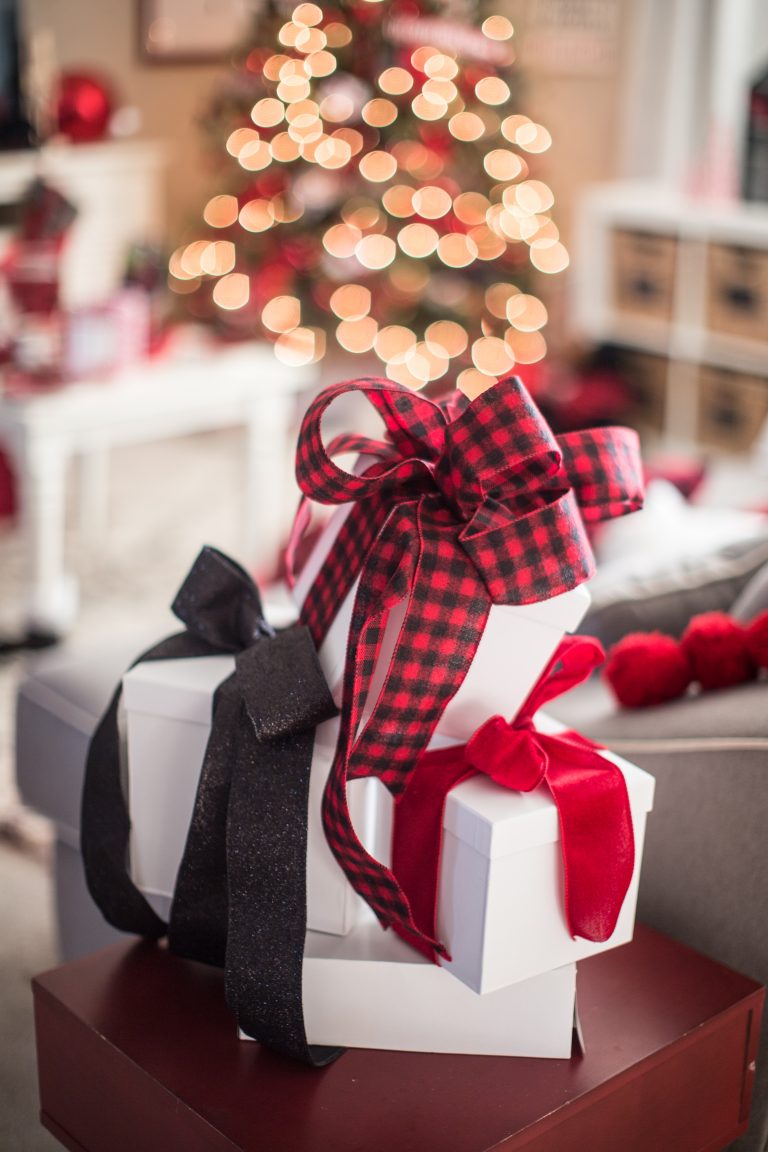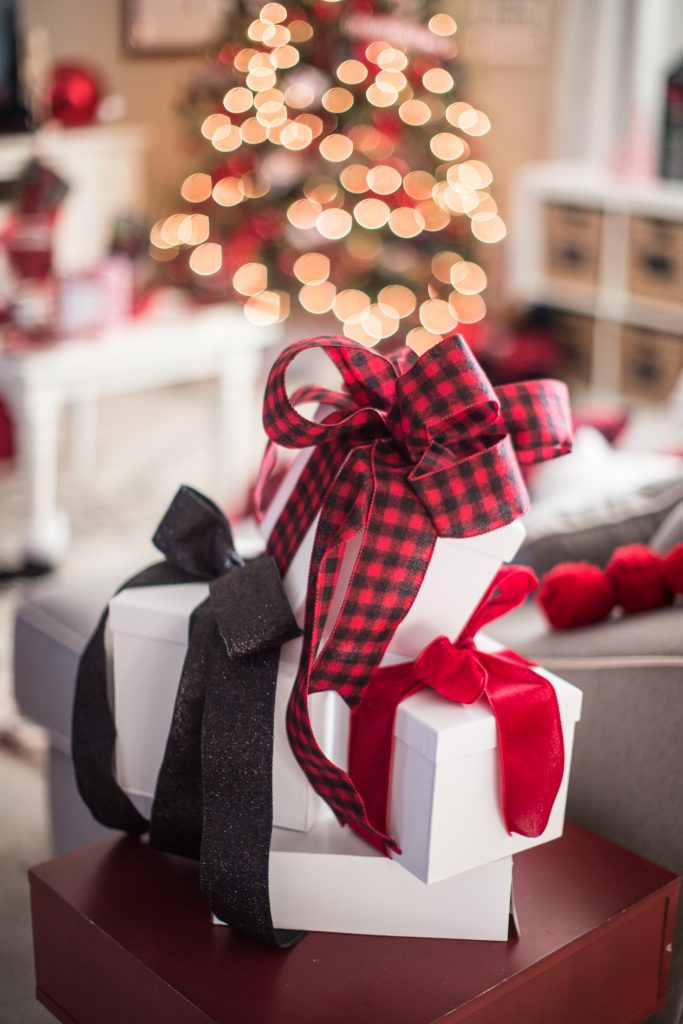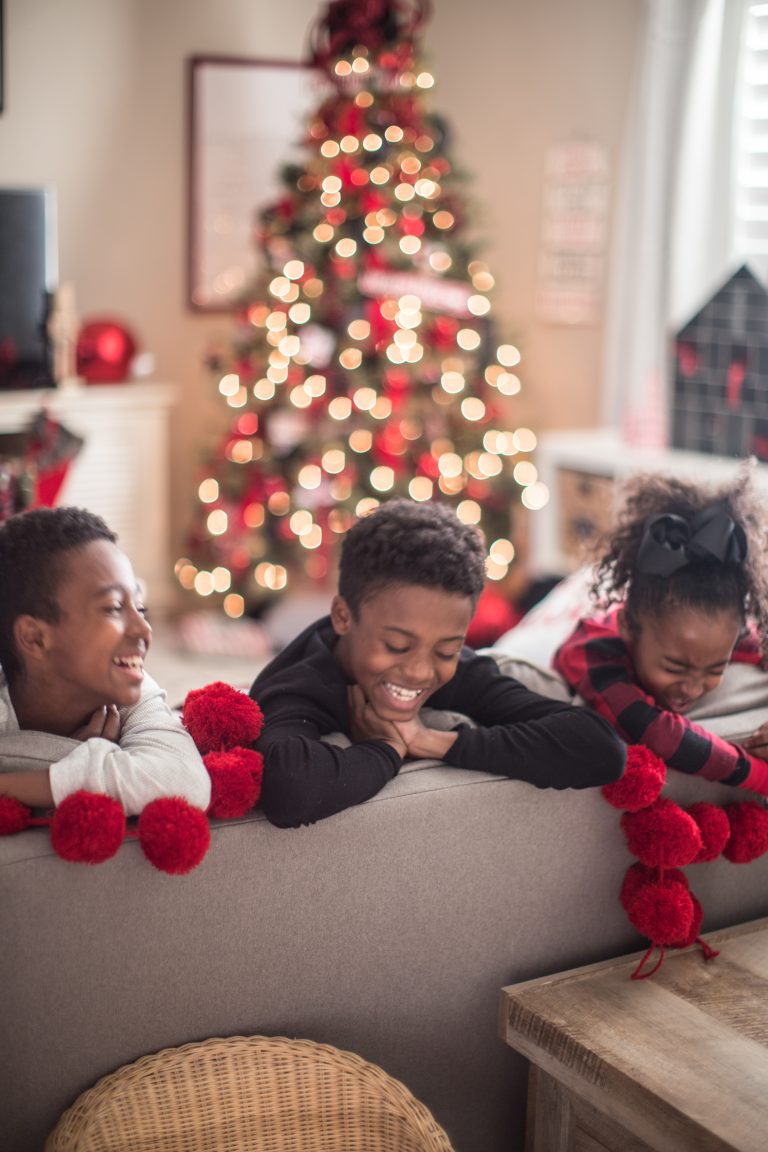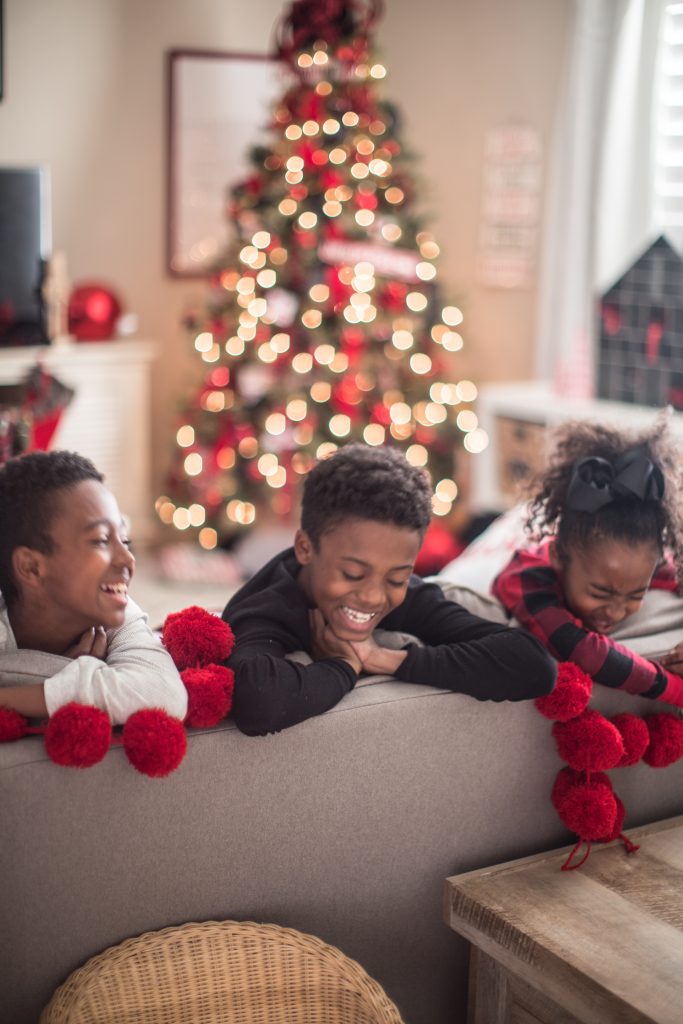 I hope you enjoyed walking through our playroom today! Let me know if you have any questions and Ill try my best to answer them! Be looking out for more Michaels dream trees this year by following the hashtag #dreamtree2018 on Instagram! I hope you are inspired!
Michaels holiday décor collections makes it easy to find your holiday style and bring your vision to life! From the perfect tree and trimmings to creative gifts and DIY supplies, Michaels has all the ingredients to create wonder-filled memories for family and friends.