This post is sponsored and may contain affiliate links, please read my disclosure policy.
Hello friends!! I'm so happy to be joining Better Homes & Gardens at Walmart again as a brand ambassador this year to bring you affordable decor ideas and products for your home! Each month I will be asked to do a decor challenge that will showcase some of my favorite products and also give you an idea of how things might look in your home! This month is all about fall!
If you walk into your local Walmart Supercenter you should find a beautiful display of Better Homes & Gardens products upfront towards the home section! There are so many items to choose from and I'm pretty sure you'll be surprised of how on trend everything is!
I decided to head into our master bedroom where we have a small but cozy sitting area and dress it up a bit. I actually spend a ton of time here working or catching up on my favorite shows. Also the kids love to hangout in our room and this is the perfect spot for us to catch up with them too!
Here is how it all turned out!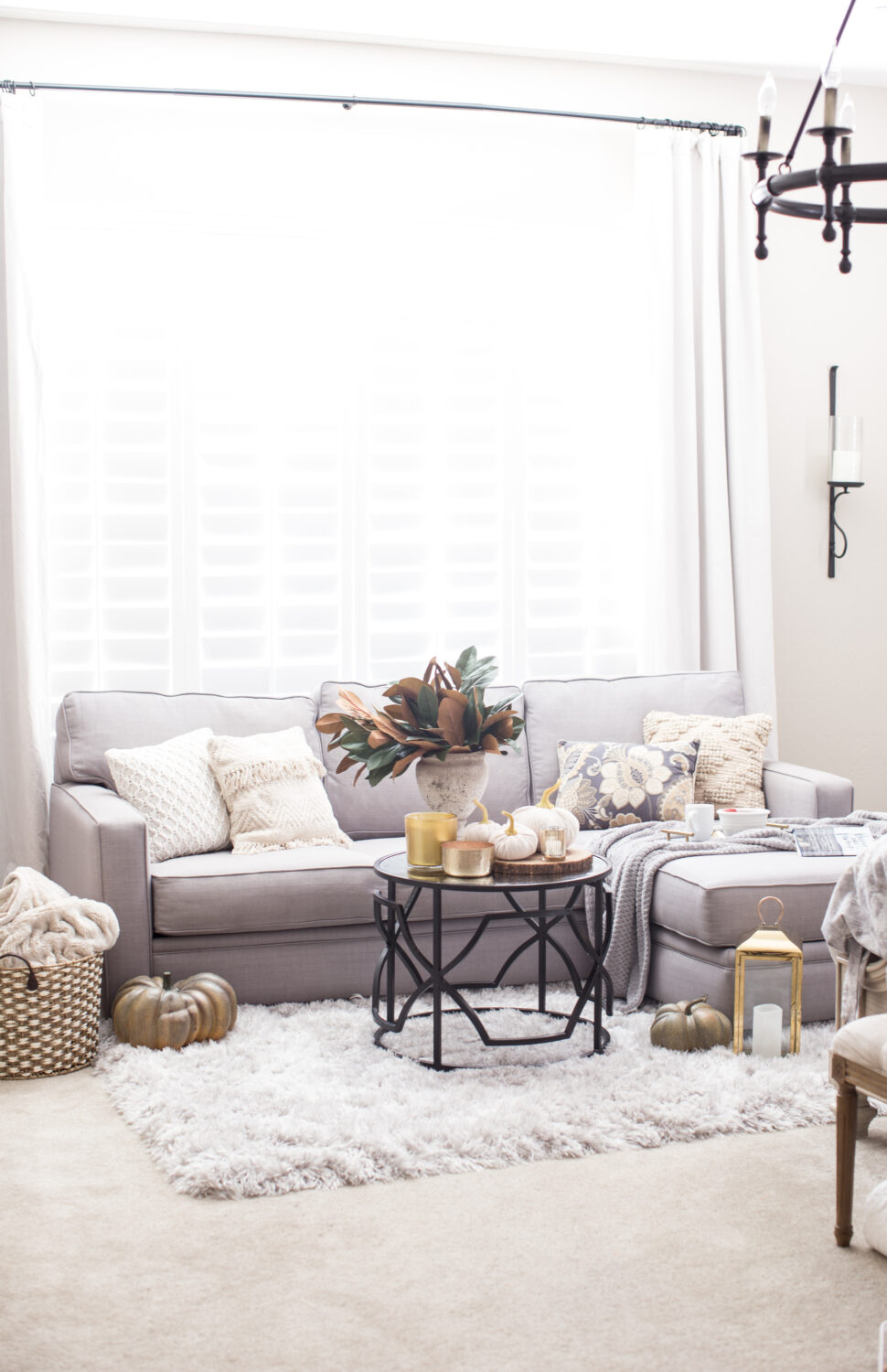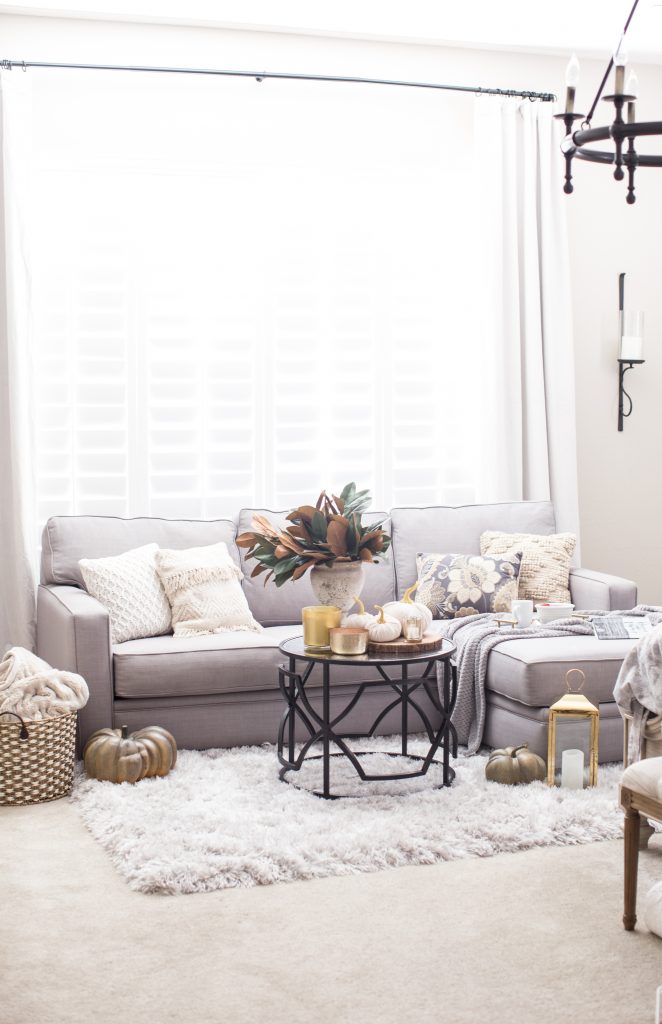 Fall colors come in all different shades but I love to focus more on texture and a mix of different neutrals.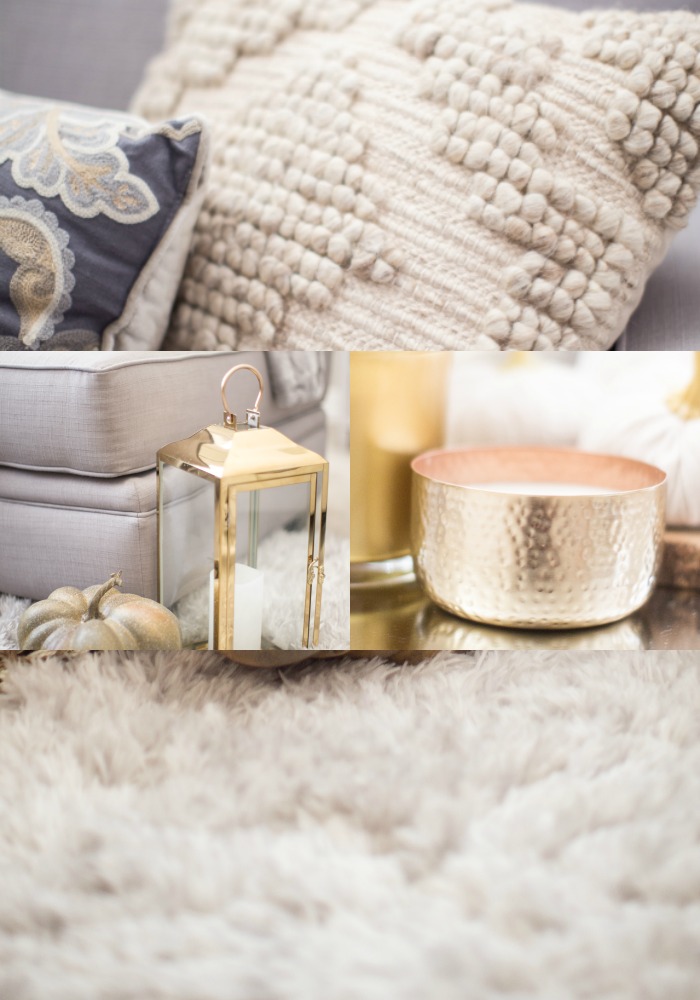 So I added some beautiful pillows from the Better Homes & Gardens at Walmart line to the sofa with just that, LOTS of texture!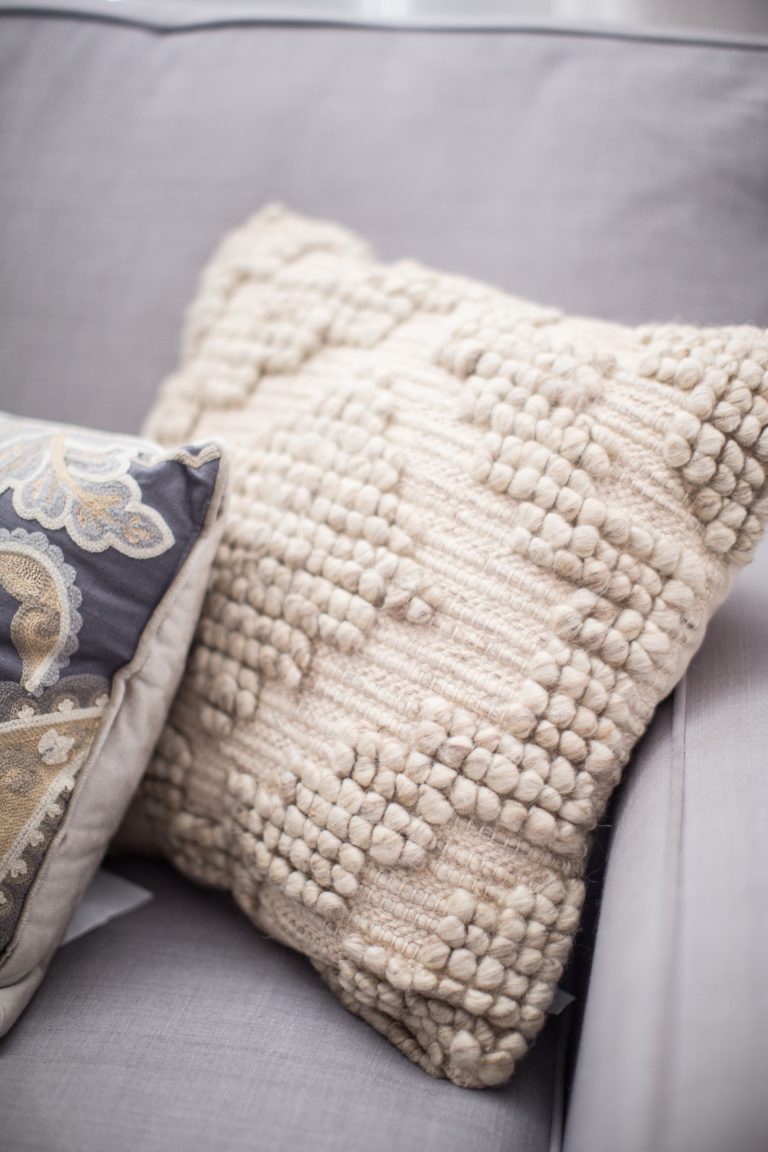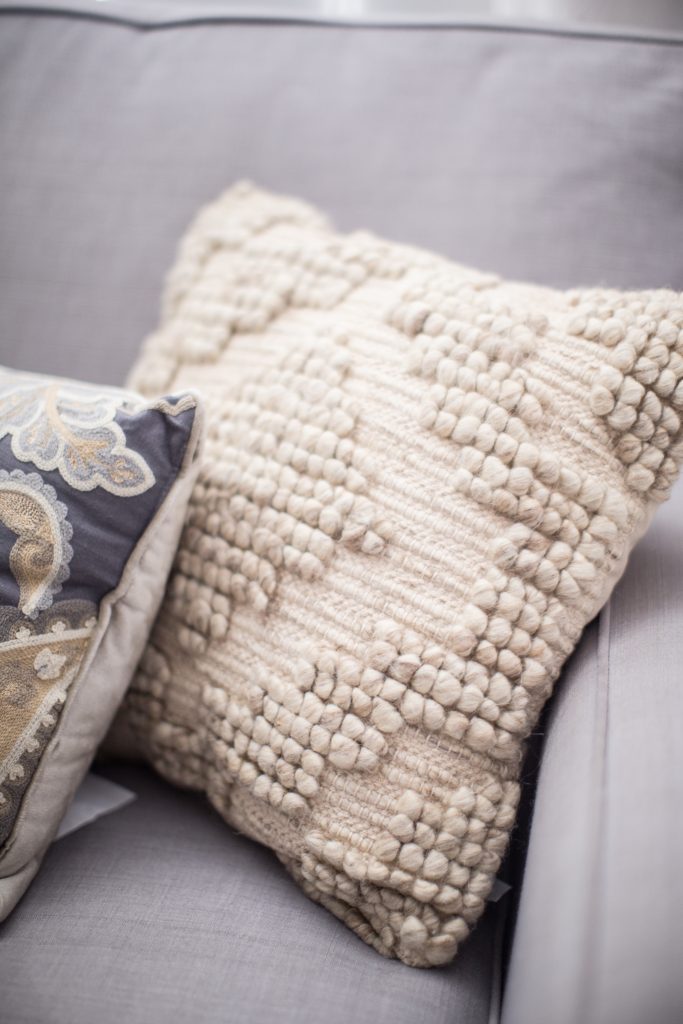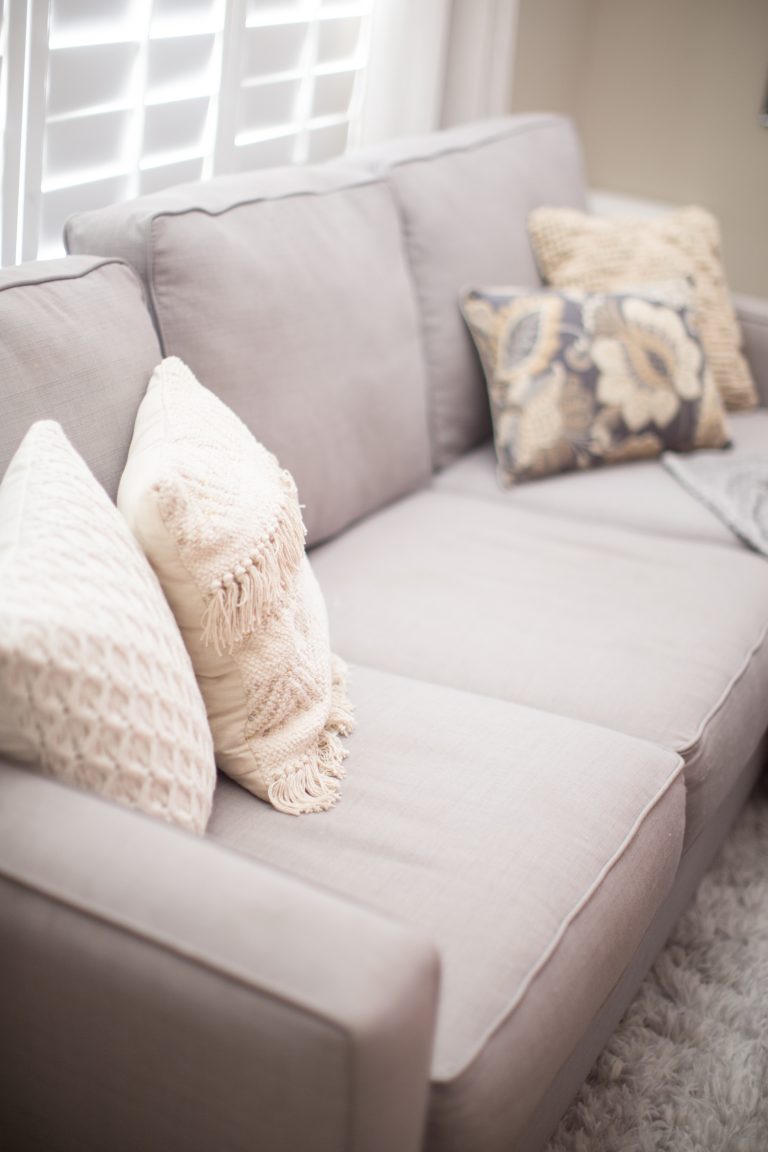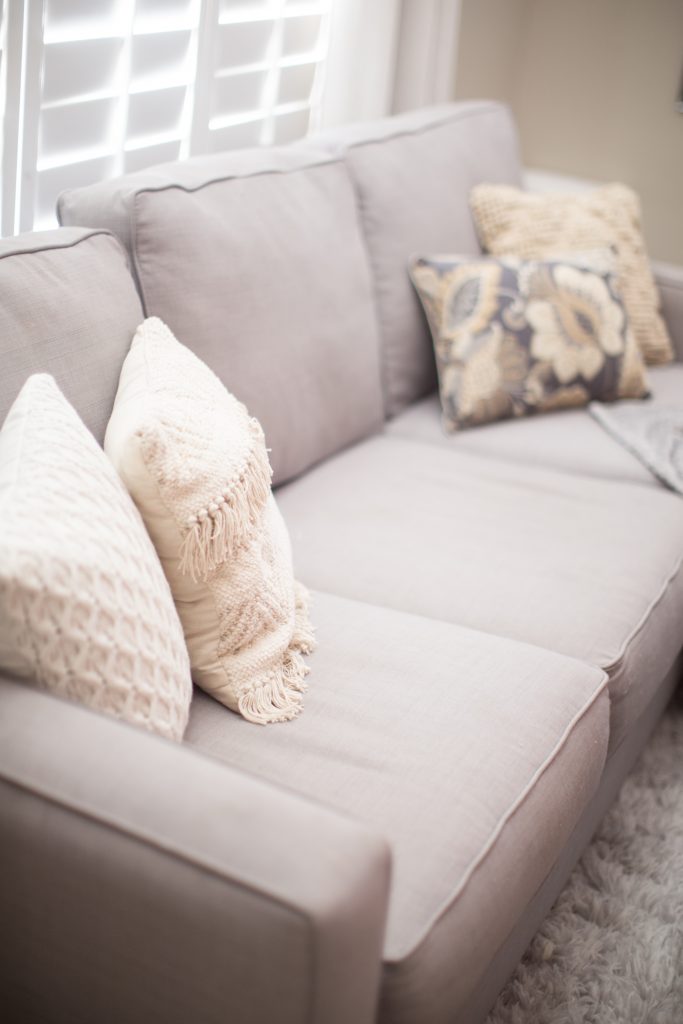 You can find all four of these pillows at Walmart for under $20 each.

I also set up some candles at different heights on our small space coffee table. Candles are always welcomed when I'm trying to get cozy. Better Homes & Gardens at Walmart does a great job giving us home lovers various options as far as style too. This entire gold collection also comes in black which I think I might like for our living room or entry!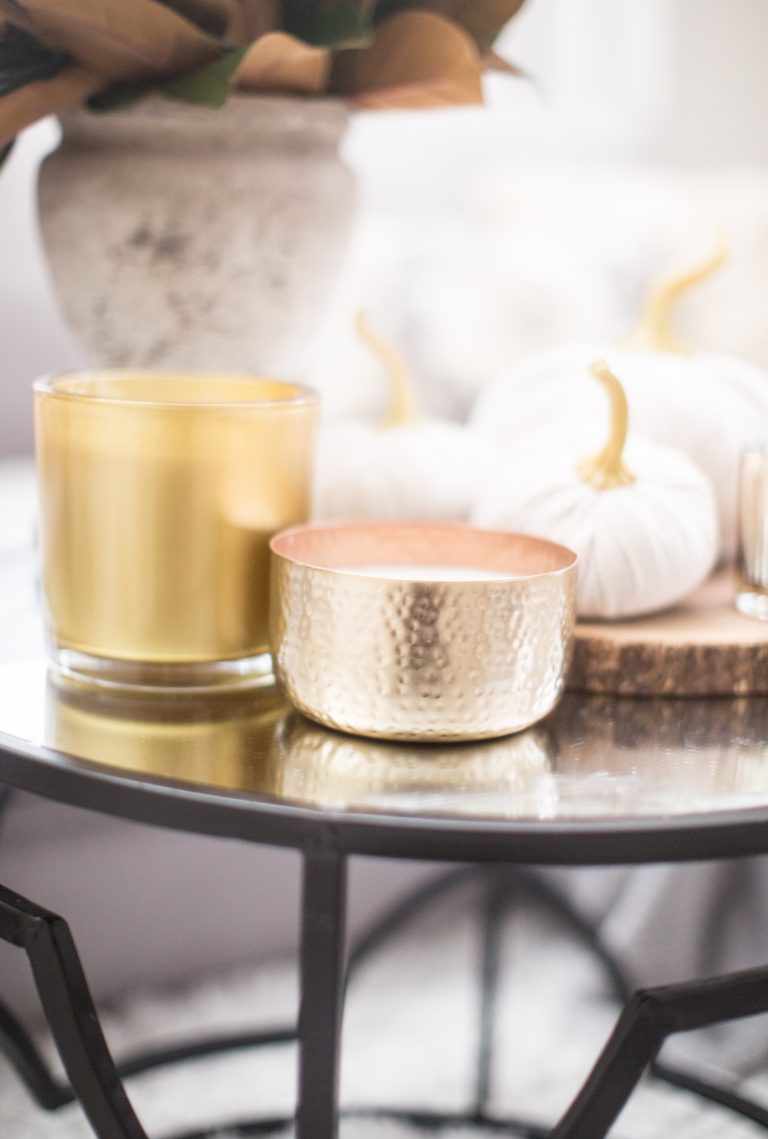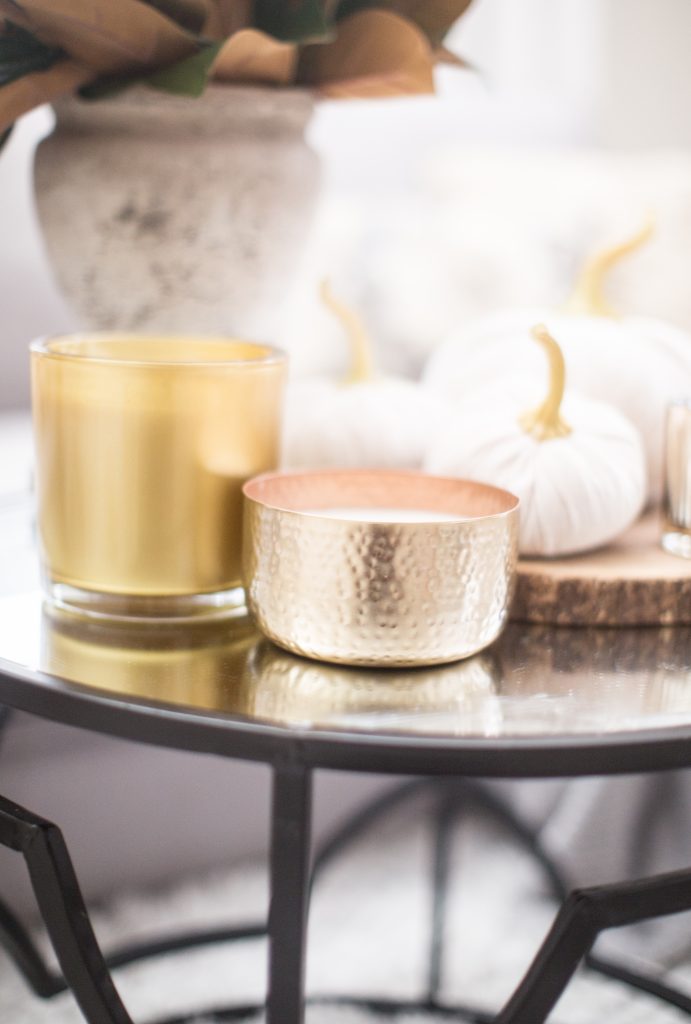 Shop theses candles here!

Under foot I rolled out THE softest rug you will ever feel. Honestly friends it's so soft!!!! Plus the good news is that so far I have not noticed any a shedding from this beauty! This Better Homes & Gardens at Walmart rug comes in this almost gray color called stone. The largest size is under $90 and comes in a 5×7 or runner.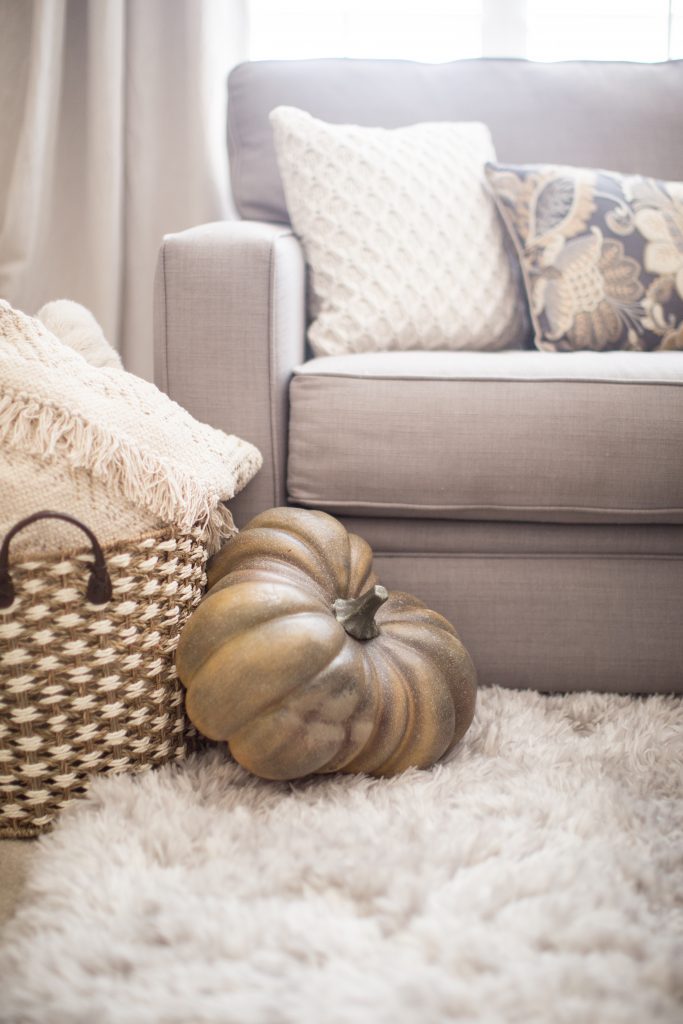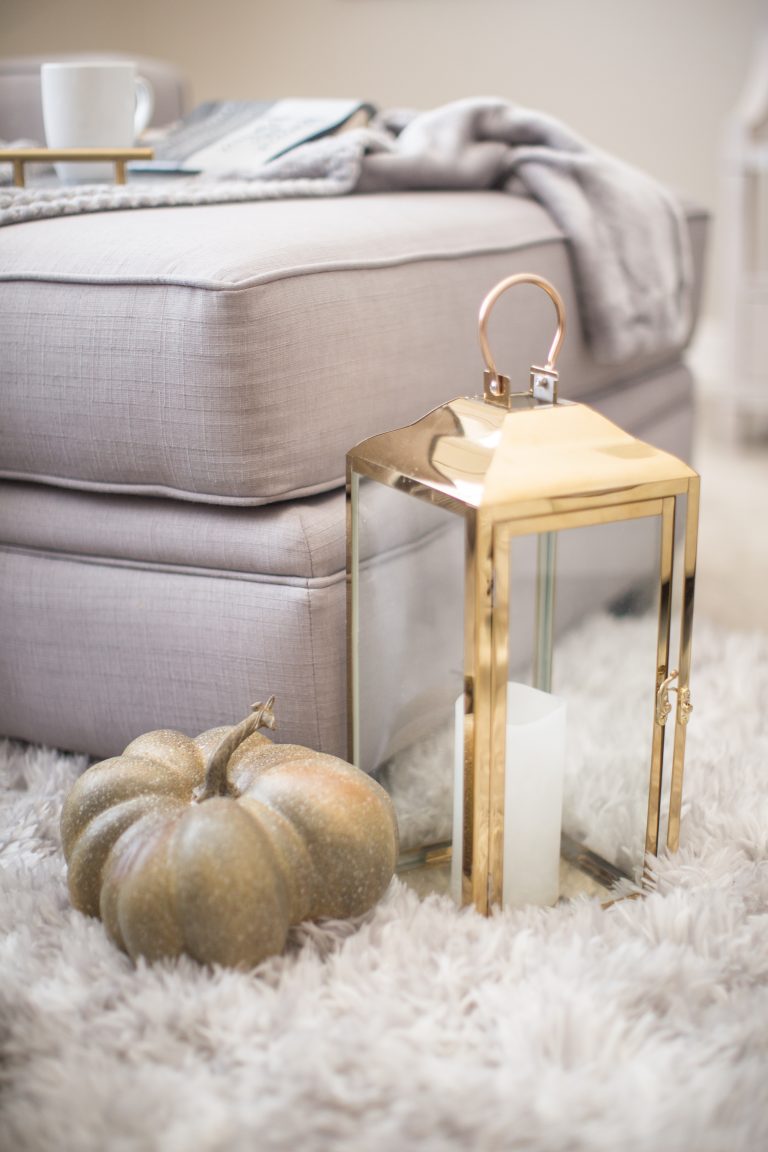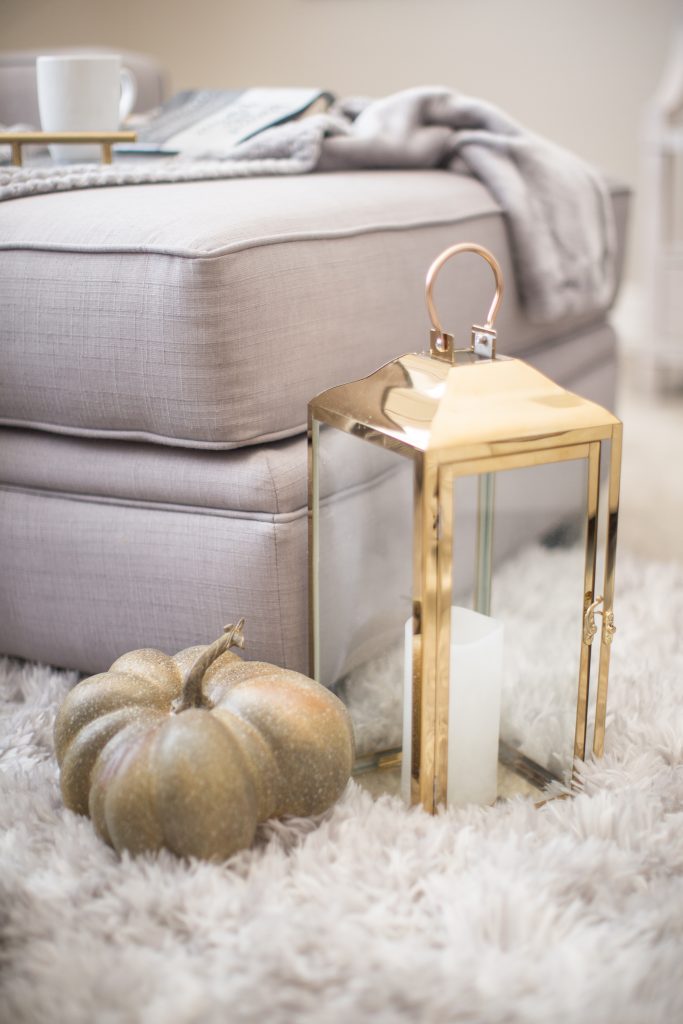 Shop the looks above here including that gorgeous gold lantern!!

This area is all styled up of course but I love the addition of the small marble tray for snacks and drinks I maybe eating! Also a cozy spot is not complete with out a throw blanket! This velvet blanket is slightly oversized so its perfect to snuggle up with on chilly fall nights!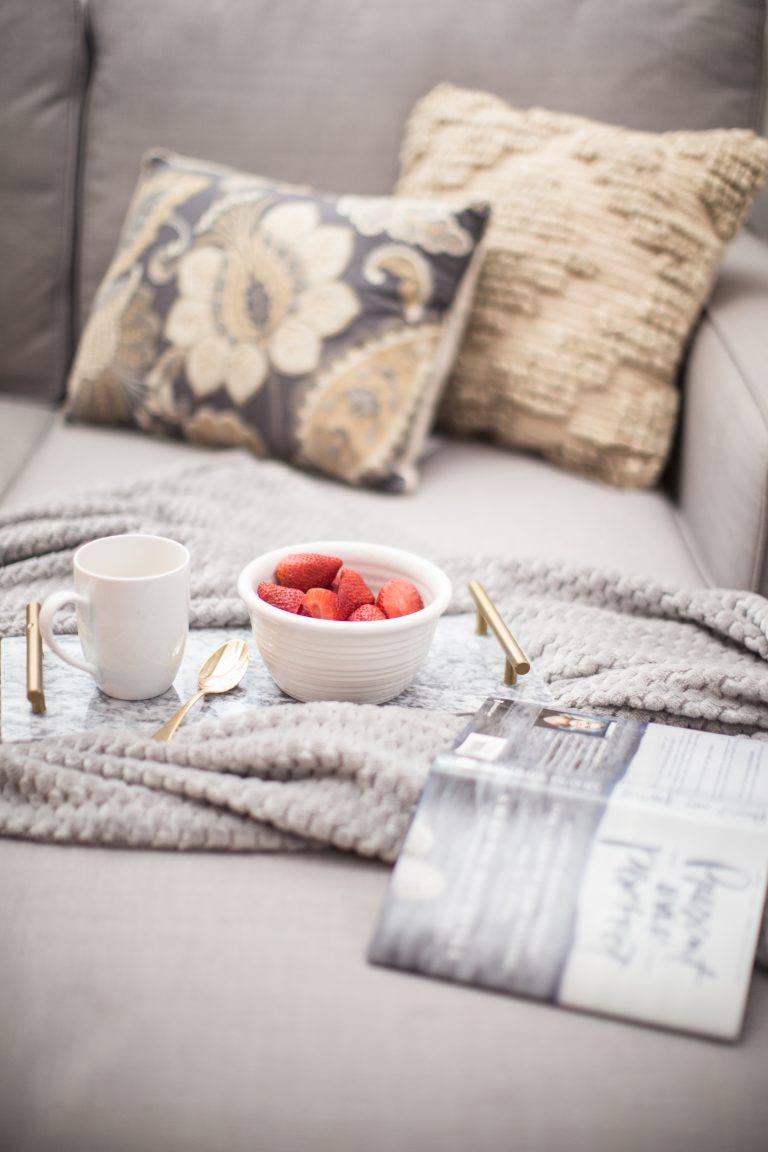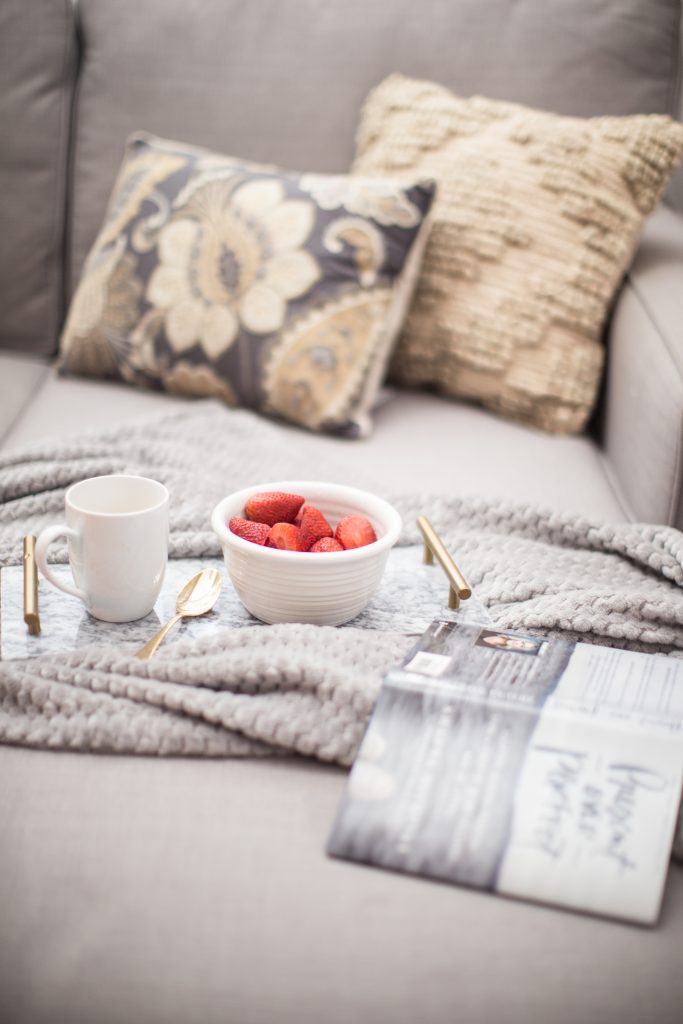 I picked up all these items at my local Walmart but don't forget to check out the MASSIVE online section that they also have! I mean we are talking furniture ( yep sofas and chairs) home decor, frames, candles, kitchenware, kitchen canisters, bedding, curtains! You name it!