Little Girl Bedroom with New Arrivals
This post is sponsored and may contain affiliate links, please read my disclosure policy.
I'm so excited to show you some very updated photos of Livy girl's room! It's been about a year or so since the last one! With the help from the fabulous Tori from New Arrivals I was able to give her room a very much needed update. I can't describe to you how adorable this shop is. Its super classy and fresh and at the same time sooooo beautiful! I had the most difficult time deciding what I wanted to add to her room because everything was just so sweet. Take for instance their letters. Yeah you see them in nurseries and rooms all the time but the extra extra attention to detail is what I LOVE! Oh and the bedding. Excuse me while I have a deep breath. TO be frank, the bedding will make you want to decorate another nursery. Which means you'll want another baby.Which means you will be extra nice to your hubby:0) Who knew a cute little shop like this could be so great for your marriage! ha!
I will mention a few different sources but if you have any questions about where I purchased something go ahead and leave a comment! I have one more project that might involve BOWS! from House of Smiths Designs that I have been working on to get just right. I think I failed about 3 times with this idea but it's finally coming together!
Take a sweet look….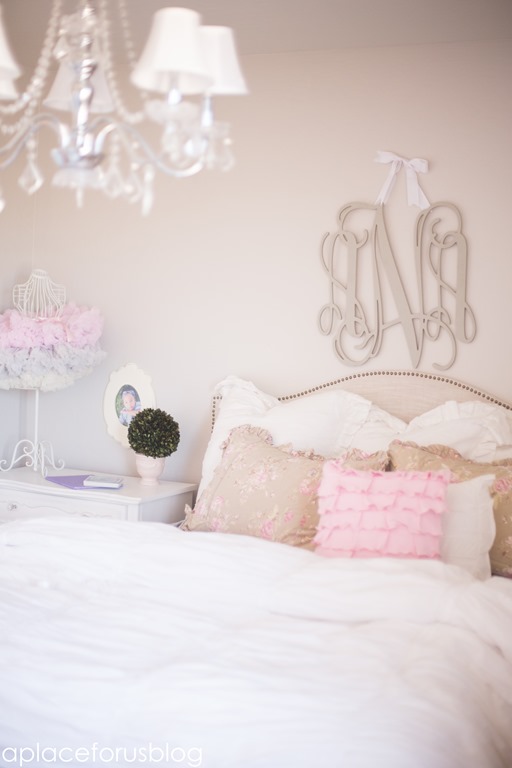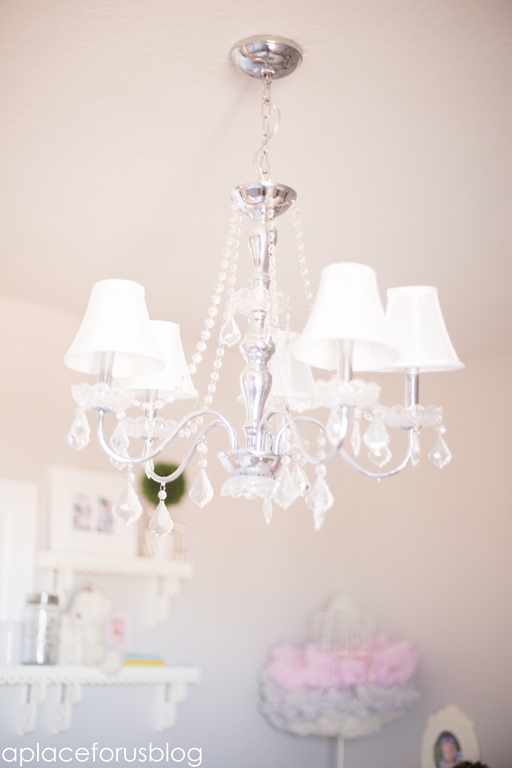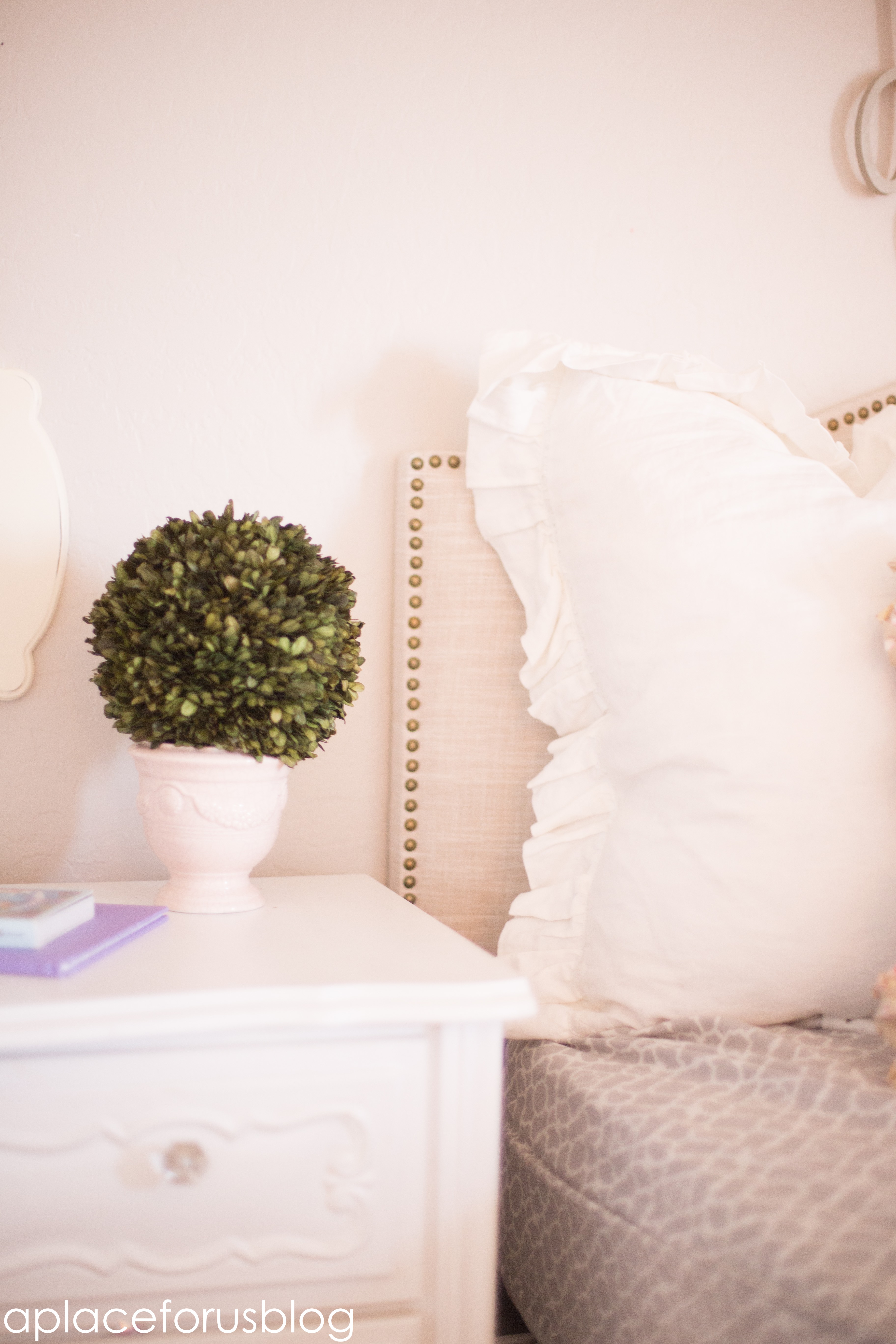 Scalloped Frame Via New Arrivals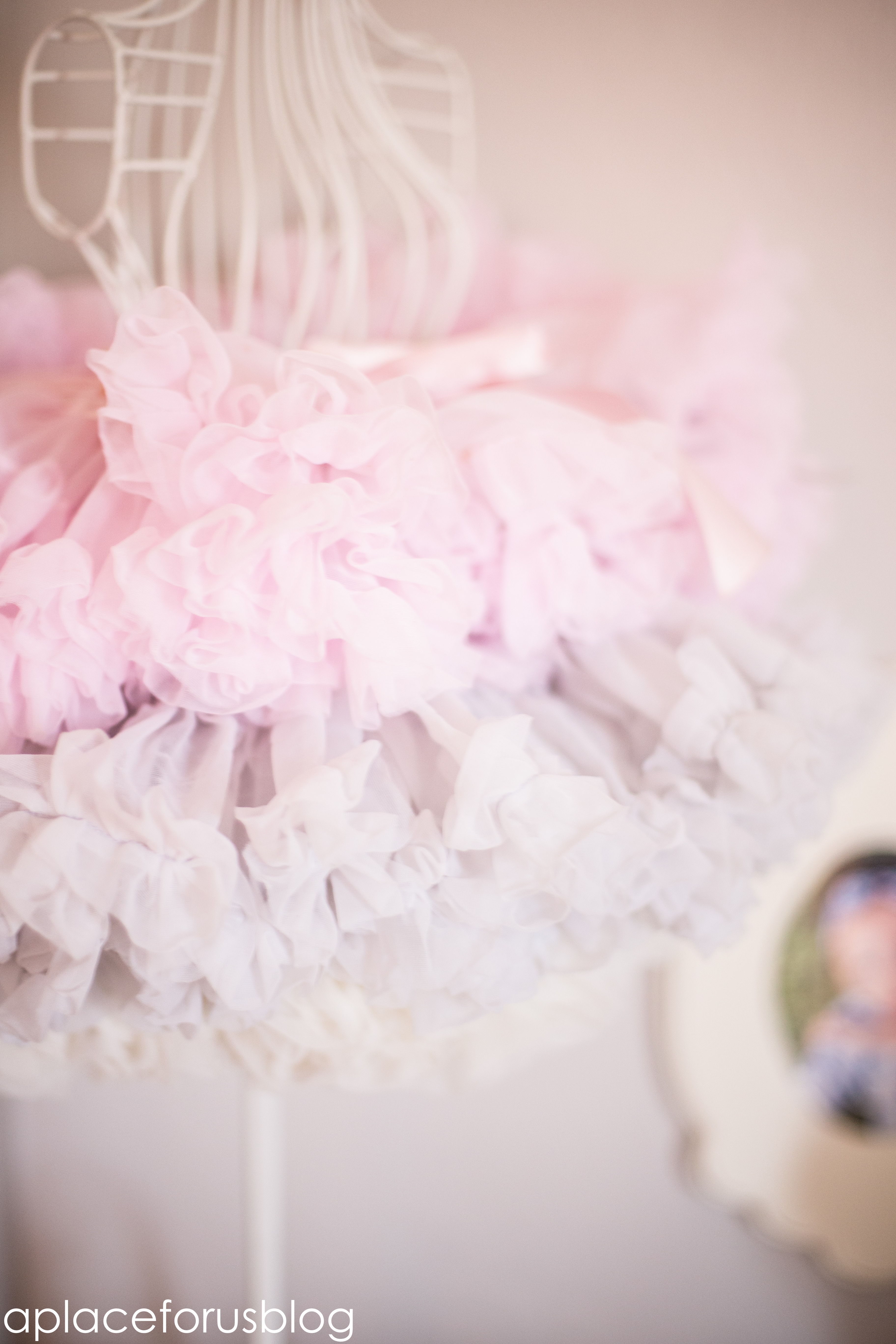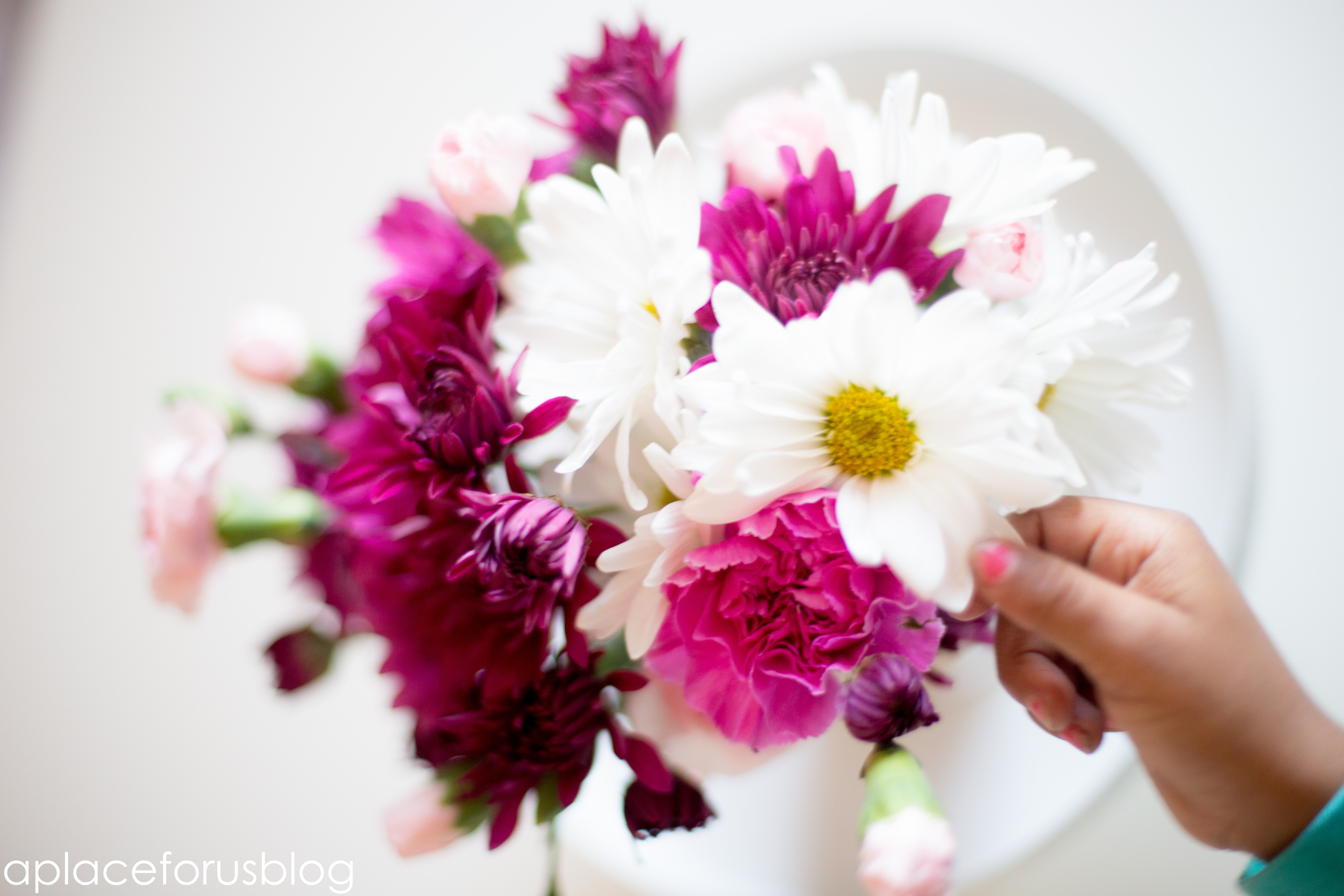 I accent one of her walls with the sweetest scalloped shelves from New Arrivals. I LOOVE them SO much because they are perfectly sweet!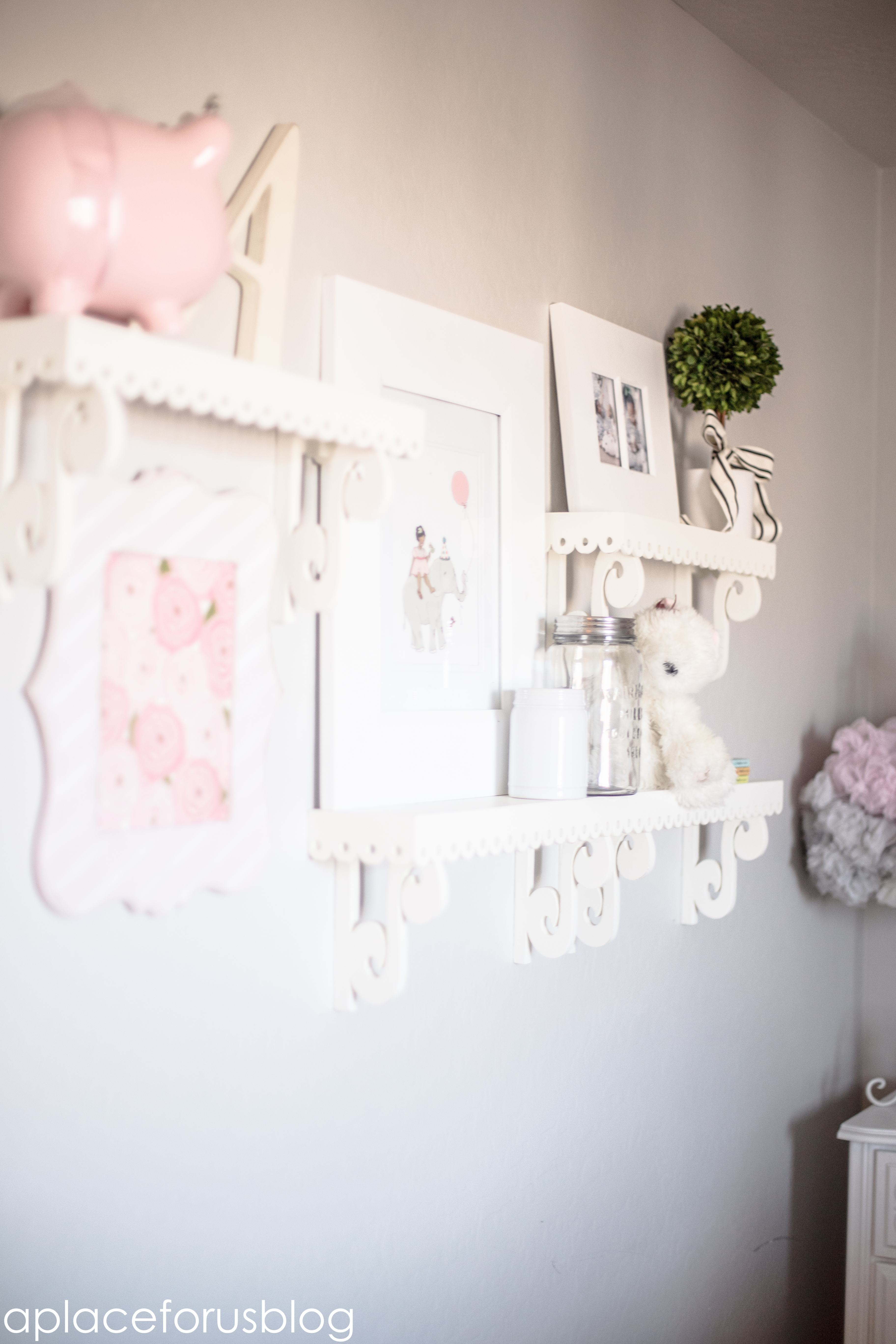 My favorite part of this room is this wall which stores her little girly things like doll clothes, Barbie accessories, and all the other little toys that get lost. I had a vision of these cute linen ruffled bags that I got from H&M Home online. When I saw that New Arrivals had these fun little flower pegs I just knew it would make a great combo! I love when my God given vision comes to life! Just the original touch she needed for her room! I also put them in arms reach for her so she could have easy access! I also accented her Restoration Hardware inspired pin board with THE cutest wooden banner that you can custom make!
LOOOOVE it and so does she. I've never seen a girl love her room as much as she does!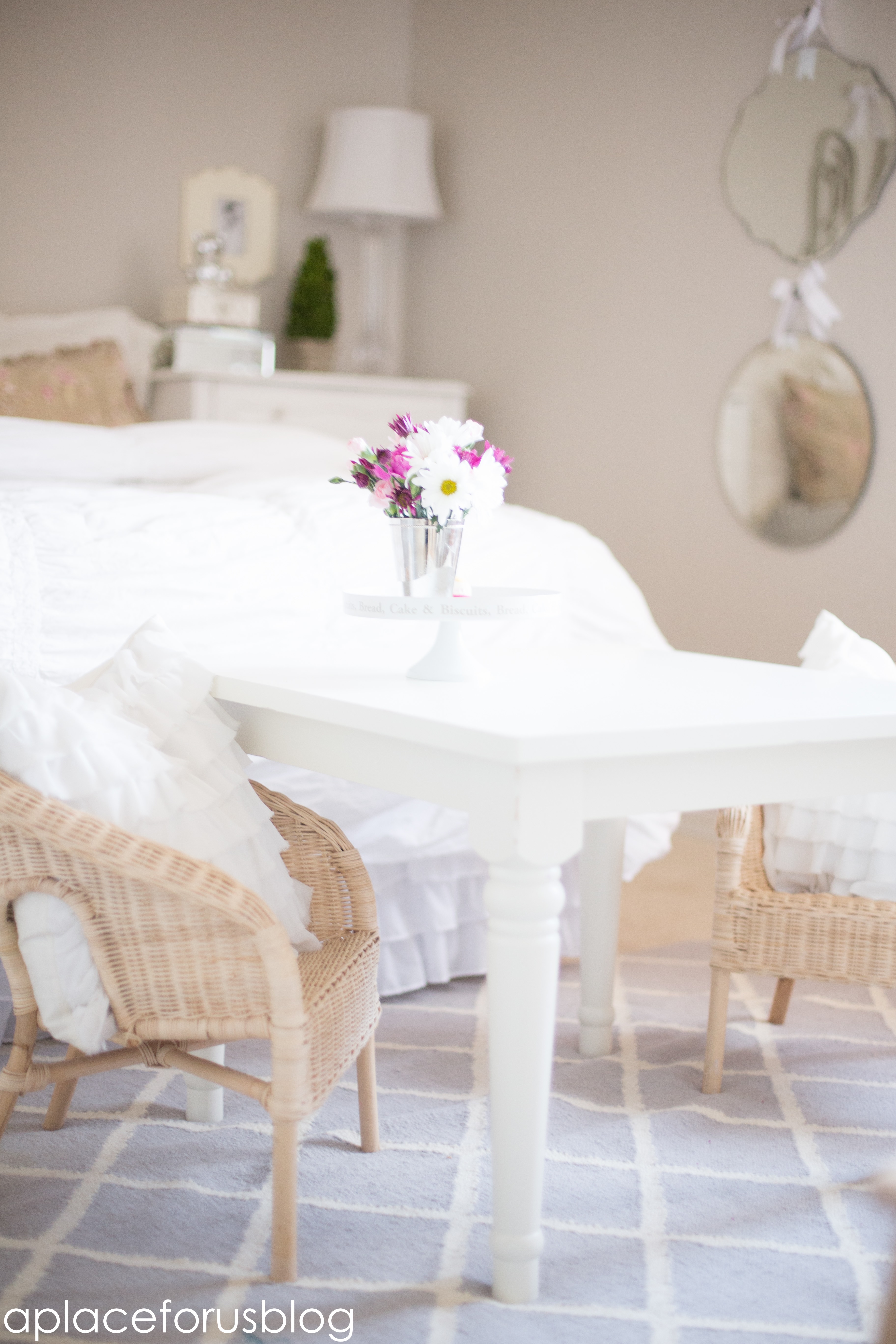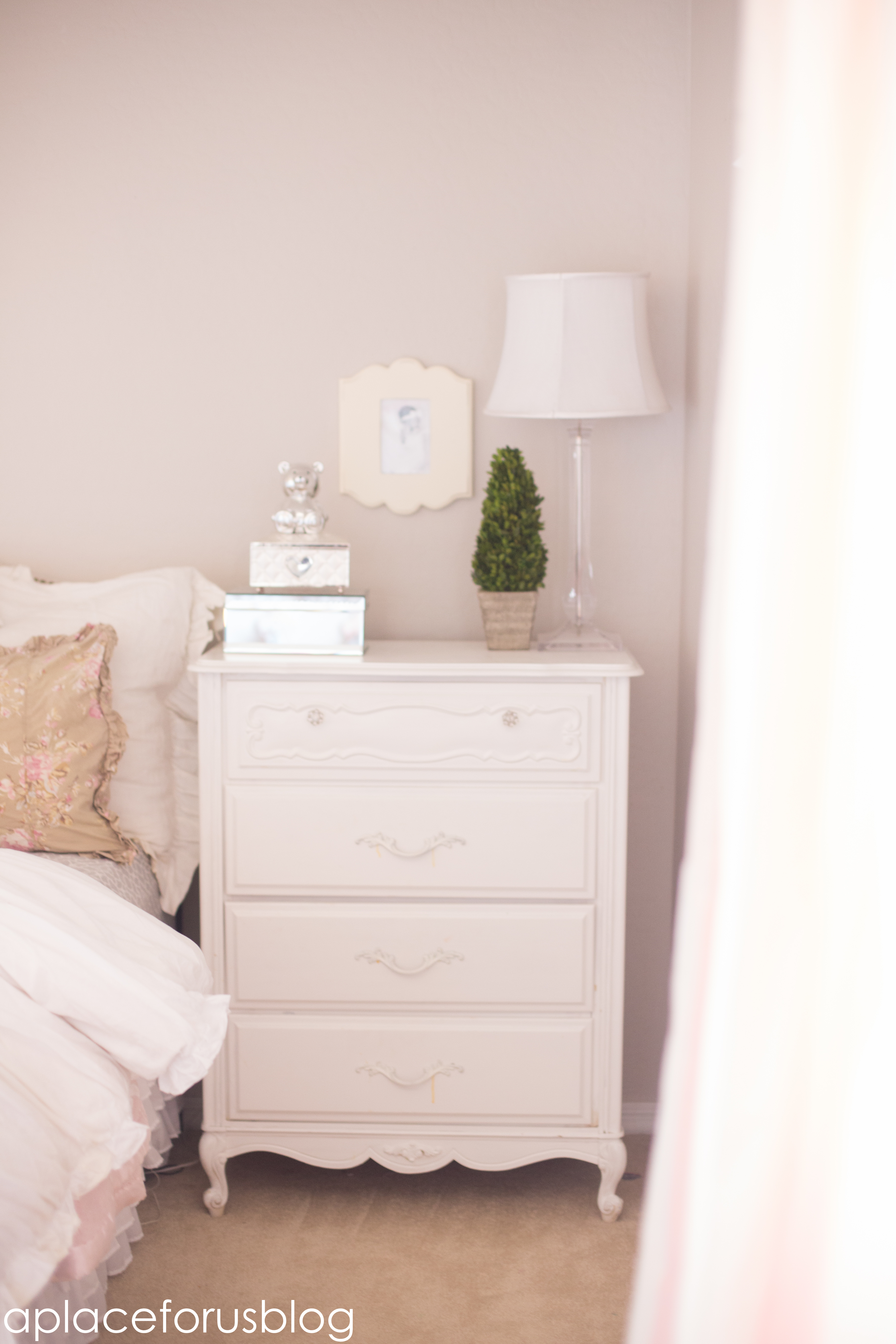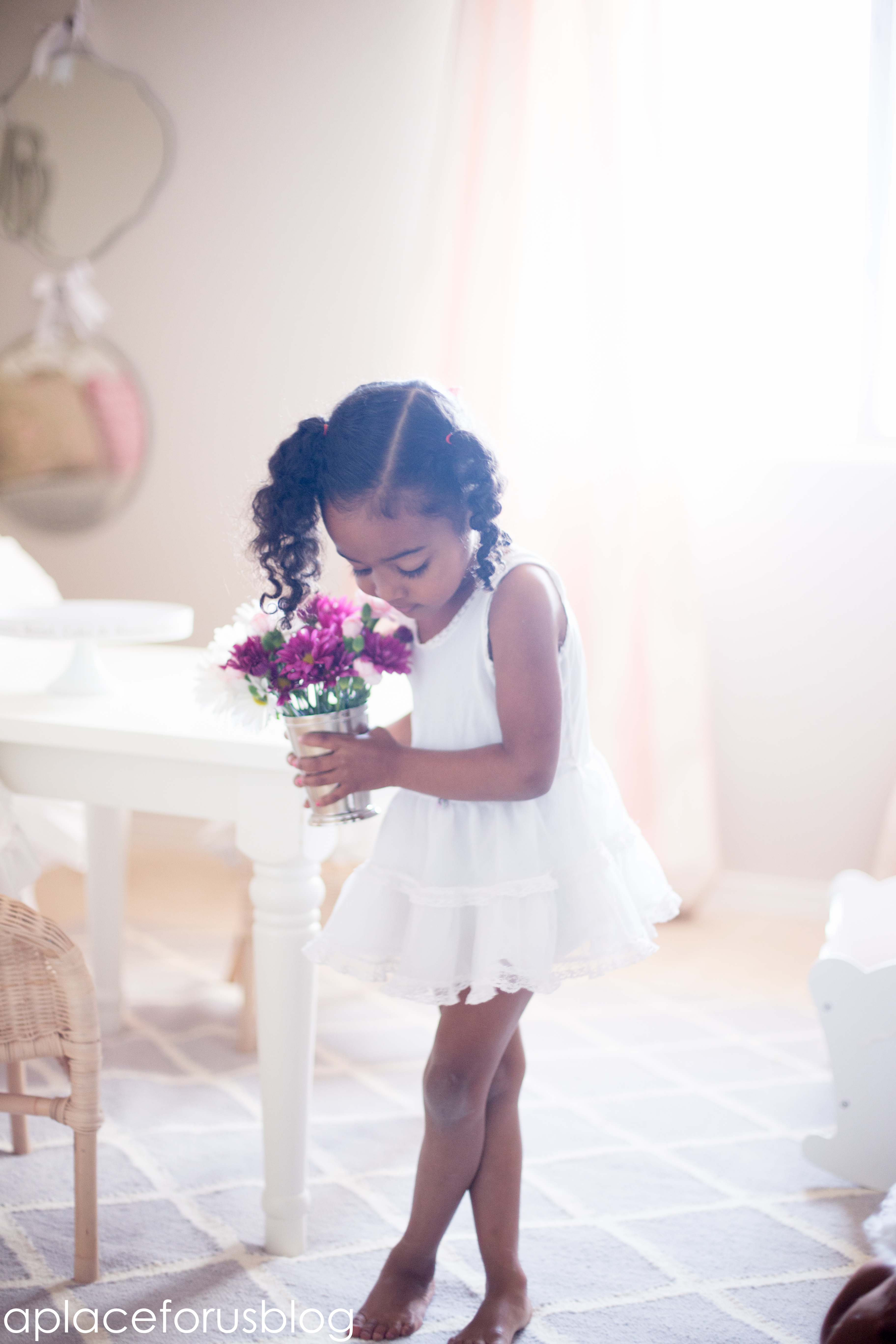 Thank you Tori and New Arrivals for providing some products for this post! Tori and her team can be found on Facebook and Instagram giving us some amazing nurseries and children room inspiration!