This post is sponsored and may contain affiliate links, please read my disclosure policy.
There are so many different things you can gift your favorite dad for Father's Day. Your husband might love camping, your own father might be an avid golfer, perhaps your brother enjoys fixing up old cars. Reggie and my dad are super similar. They both love sports and spend a lot of time in their cars because of work! Not to mention that both of these guys love gadgets and a good nap! Haha! Here are a few ideas that come to mind as gifts for them, but hopefully work for your guys, too!
Father's Day Gift Ideas from Walmart
Gifts For the Coaching Dad
Many of our Saturdays are spent on the road to different kids' activities, so a good cooler is a dad's best friend! This Lifetime 115 Quart High Performance Cooler is absolutely perfect! It is big enough to hold cold water for dad AND the entire team with up to ten days of ice retention. And this cooler is strong enough to withstand a bear for up to an hour when locked! Haha! Add on a folding wagon like this one to tote even more items to games! The Ozark Trail Wagon has a 225lb weight capacity and oversized all-terrain wheels that can be used at the game, when you're camping or at the beach and more for only $70!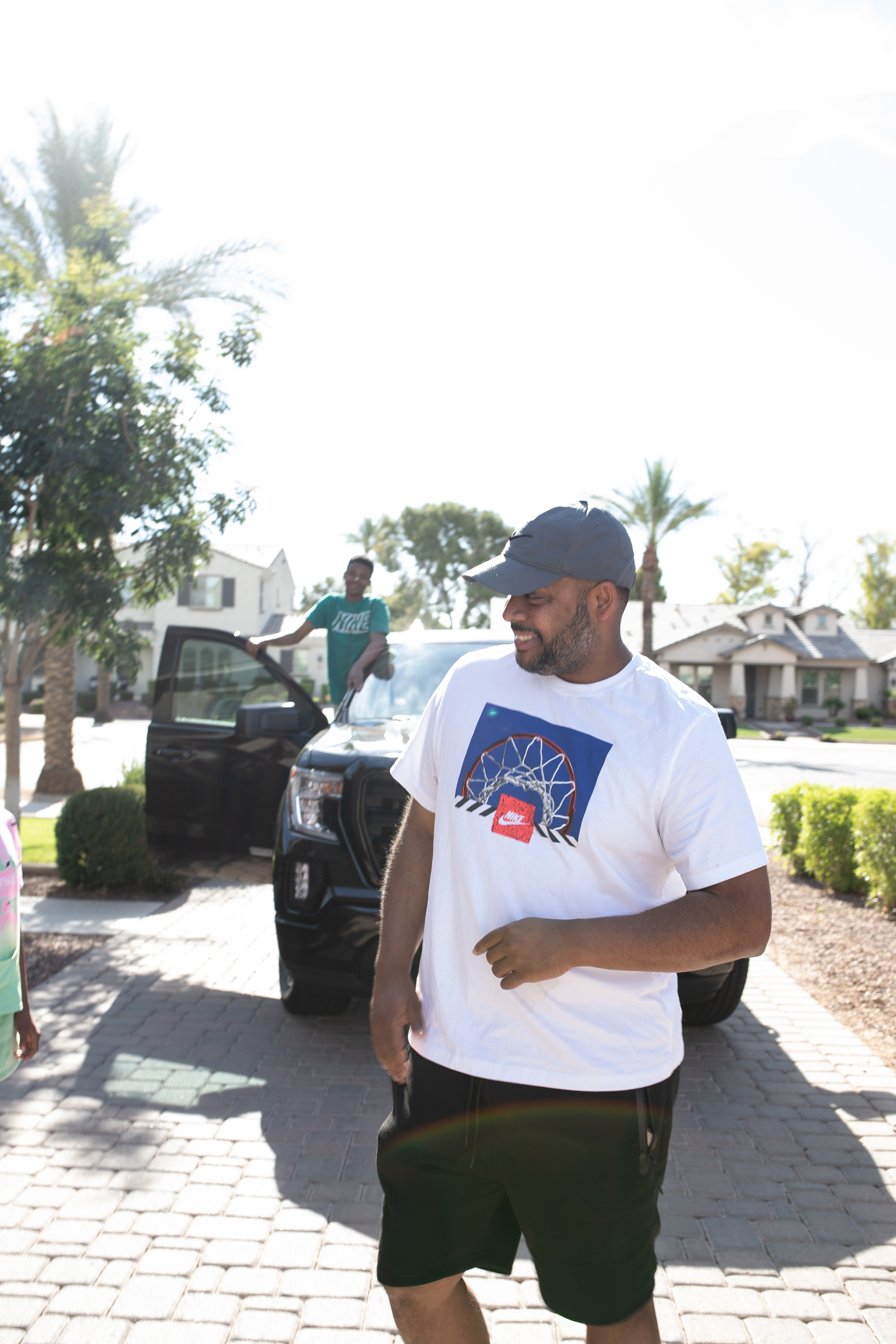 Gifts For the Car-Loving Dad
Reggie spends a good amount of time in his car for work so I thought a gift to help with keeping the car looking fresh and clean would be brilliant! Gift your special dad a car wash bundle and some car wash cloths to go with it! I really appreciate the Meguiar's Complete Car Care Kit because the bundle contains all the essentials for properly cleaning your car inside and out. But don't forget to add this 10 piece Platinum Series Microfiber Car Care Kit that has everything you need to wash, dry and detail your car for only $29.97! The different cloths are super absorbent and lint-free and best of all, you can wash them in the washing machine and use them again!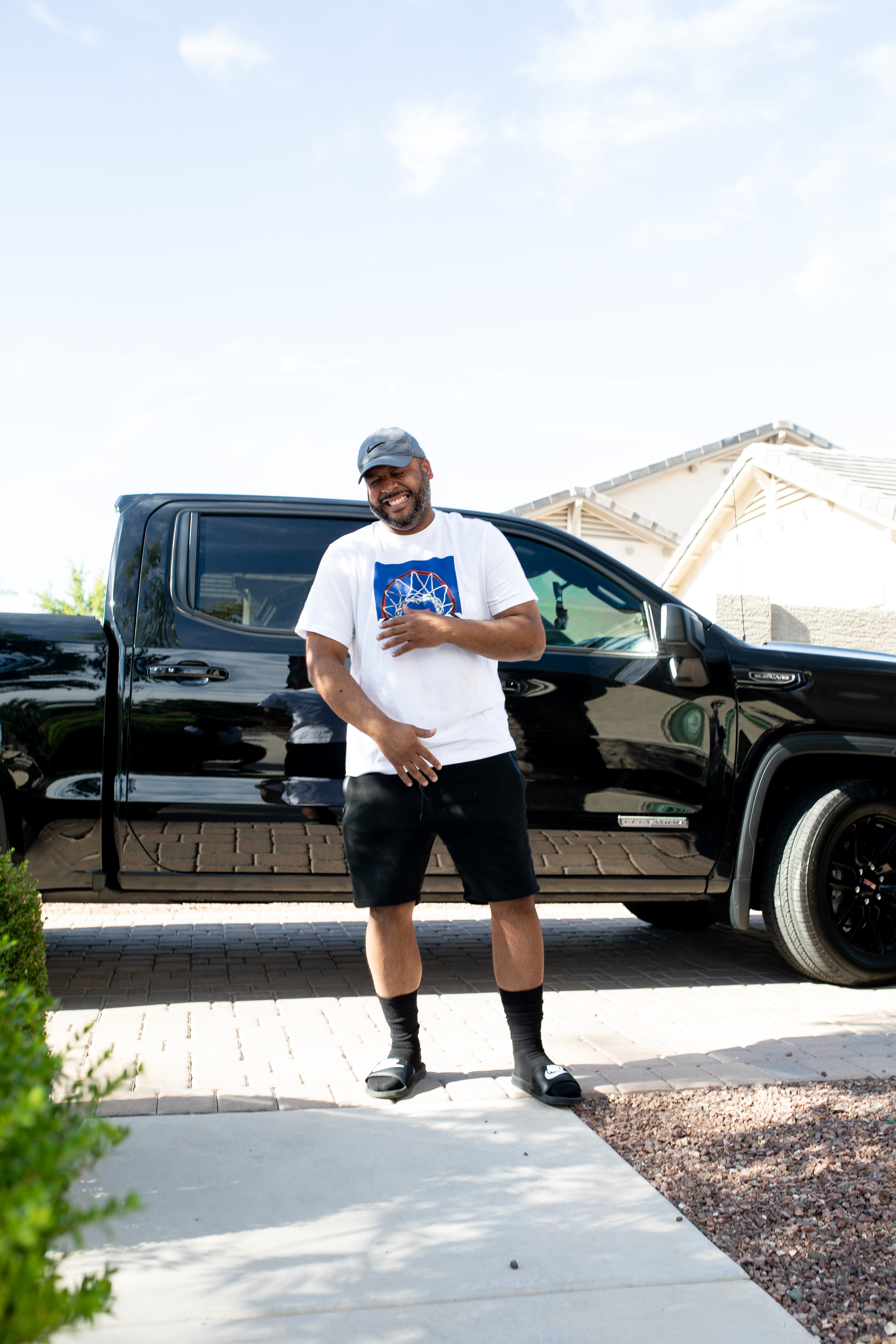 Gifts For the Handy Dad
Dads who are always in the garage will love this steel shelving! With five sturdy and adjustable shelves, the Muscle Rack Steel Shelving unit is the perfect starter to get that garage organized and clutter-free. This tool kit would be nice to have around. It's got an assortment of useful tools conveniently stored in it's own carrying case. For $19.97, the Hyper Tough Home Repair Tool Set is an ideal gift for that handy dad! If your favorite dad doesn't have a pressure washer, now is the perfect time to gift him one! This one by Sun Joe is only $129.99 and has a powerful 13-amp motor and foam cannon to help dad keep his garage looking spick and span.
Gifts For the Hardworking Dad
Dads need to unwind, too! This hammock doesn't need to rely on two trees to work… just some shade! Vivere's Double Deluxe Hammock comes with a heavy-duty steel frame and high-quality, durable cotton fabric hammock in a variety of colors and designs for $99.99. But if your dad would rather stay indoors, the Coway Airmega Air Purifier is a tiny, but mighty device that will reduce air contaminants so that dad (and the rest of the family) can relax without worrying about the quality of air in the room.
Gifts For the Sporty Dad
I love looking out of the window and seeing Reggie being active with the kids. He's not just a Coach Dad, he gets in on the action, too! If you know a sporty dad, bundle a few different sports balls together along with a gift card to his favorite driving range! The Wilson NCAA Football would pair nicely with this basketball. Another fabulous gift idea for your sporty dad is an air compressor! Keep those balls inflated with an air compressor like this Kensun Portable Air Pump. I love that for $59.99, this gift has multiple uses!
There are many ways to show love and gratitude to our amazing fathers this holiday season. Hopefully this list gives you some ideas of gifts you can give to let your favorite dads know how much they mean to you.