Thanksgiving Day Punch That They Won't Stop Sipping!
This post is sponsored and may contain affiliate links, please read my disclosure policy.
A good Thanksgiving Day punch has a little bit of the seasons favorites like apples and keeps everyone coming back for more! This punch recipe can be described as a combination of my BEST PUNCH EVER and a basic apple cider flavor. I love the fact that you use the actual punch to keep things cold. Whenever you add ice to a punch it tends to water it down. So this recipe will take some planning ( 1-2 days ahead) but you can make multiple batches at once so you can easily keep the refills coming!
For this recipe you're going to need just a few simple ingredients. Apple juice, ginger ale, jello, etc.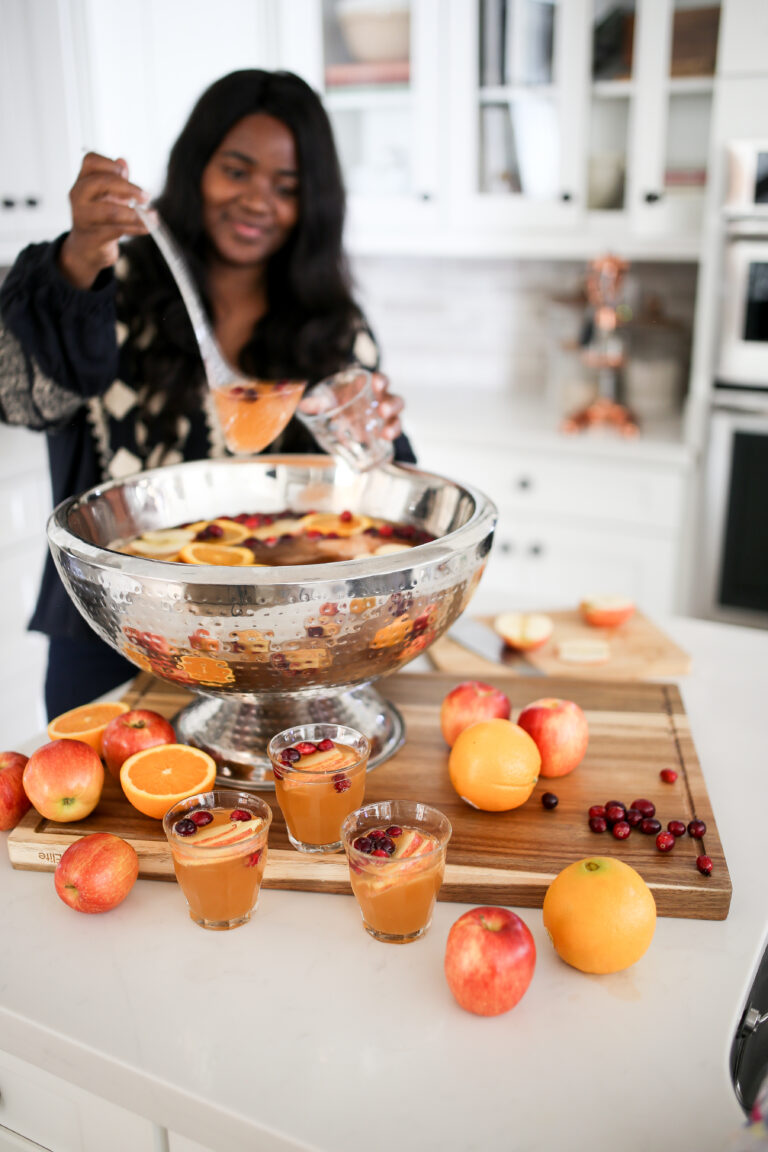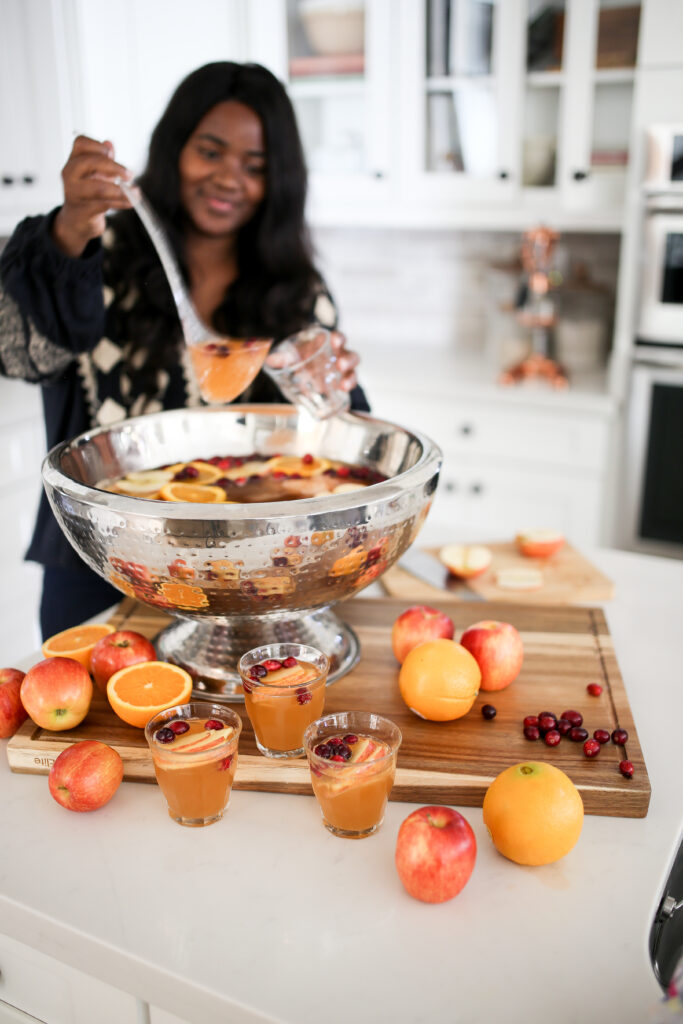 The stove top part is for the jello and it allows the punch to have a slushy consistency so that you get all that delicious flavor throughout the punch.
The ginger ale pour over can be substituted with a lemon-lime flavored soda or even ginger beer, which is also non-alcoholic to keep this recipe kid friendly and alcohol free!
Here is a little picture walk through of the recipe but the entire recipe is at the end, so keep scrolling !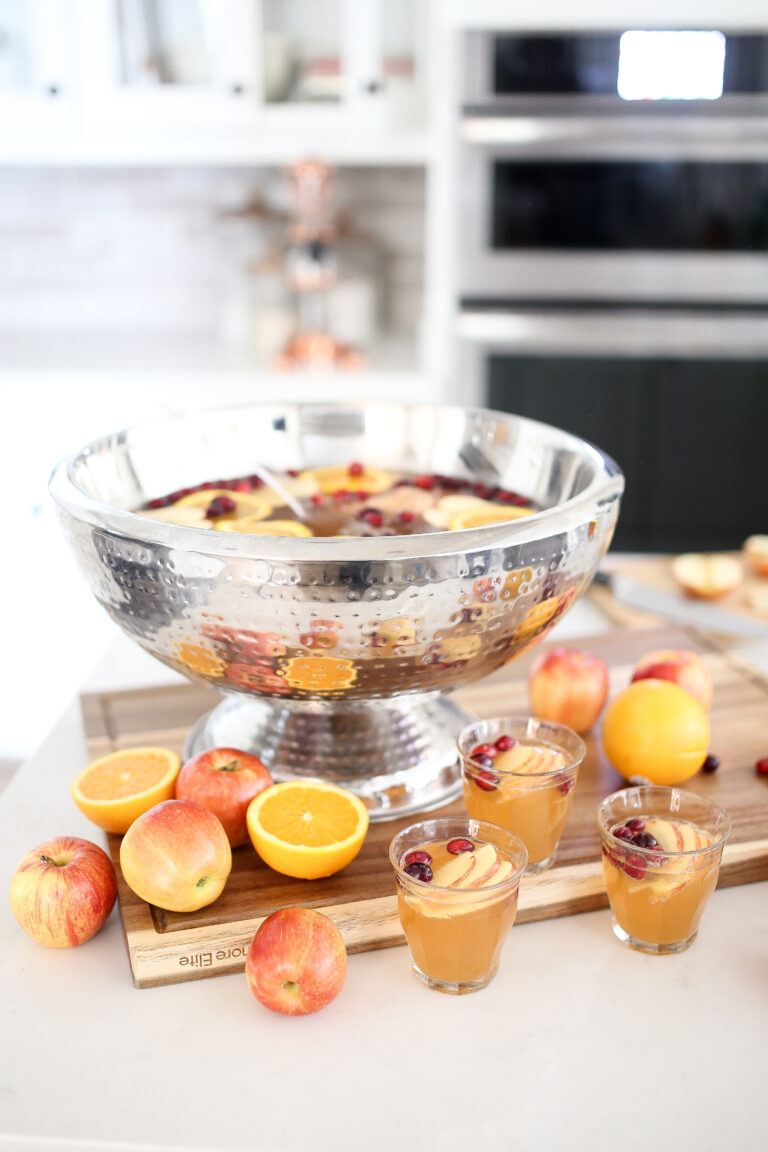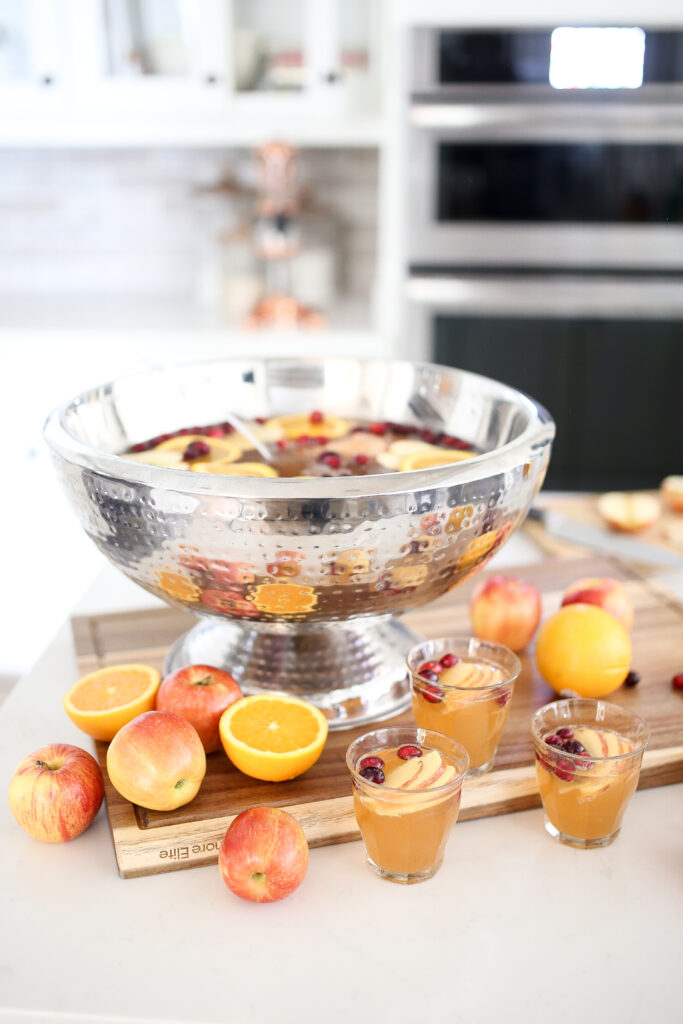 First mix all the ingredient in a large stock pot. Bring it to a boil and allow it all to cool.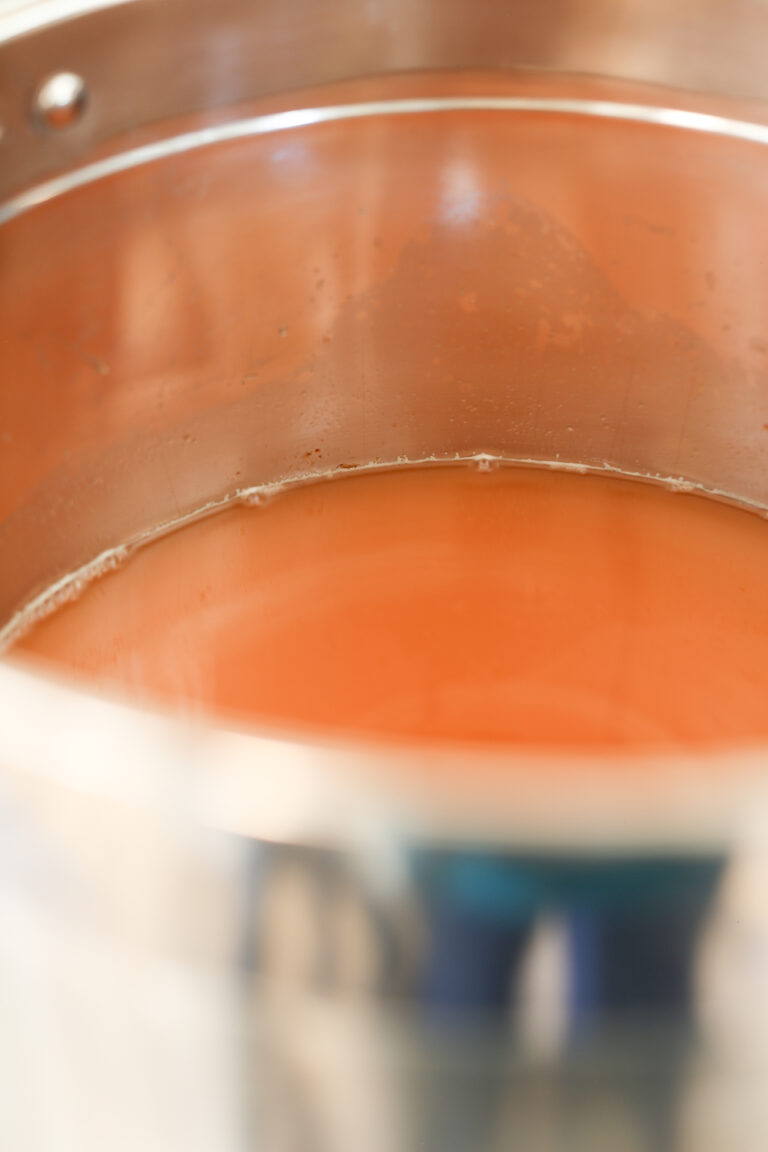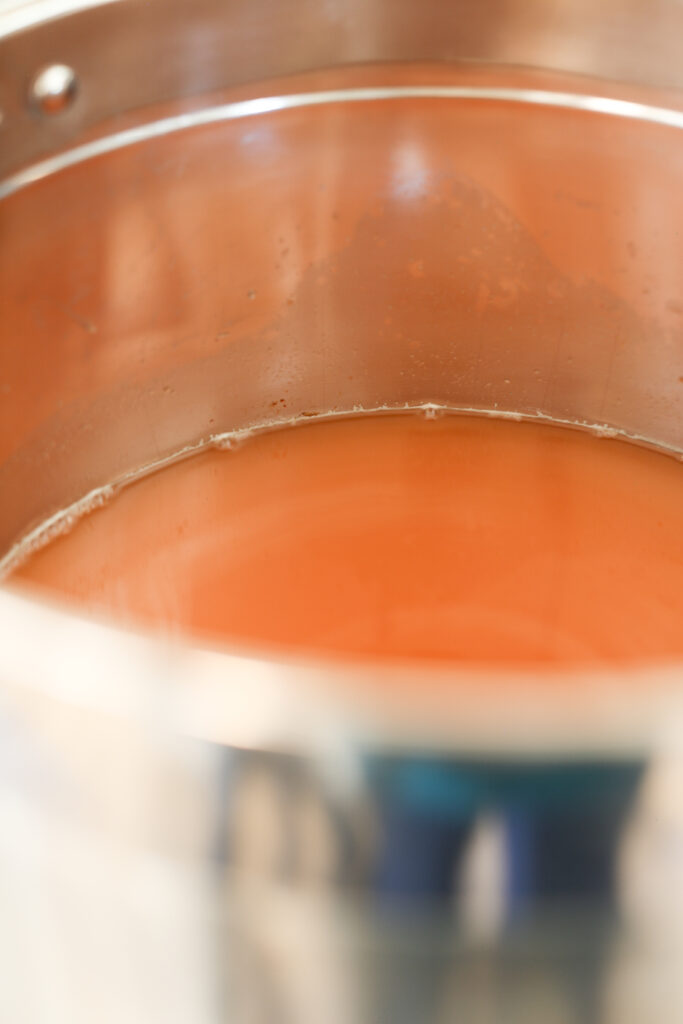 After the mixture has cooled transfer it into freezer bags. I like to double bag just in case there are leaks! Make sure it's a freezer bag!! Otherwise it will most likely bust open. Separate the liquid into three gallon sized bags and freeze 12- 24 hours.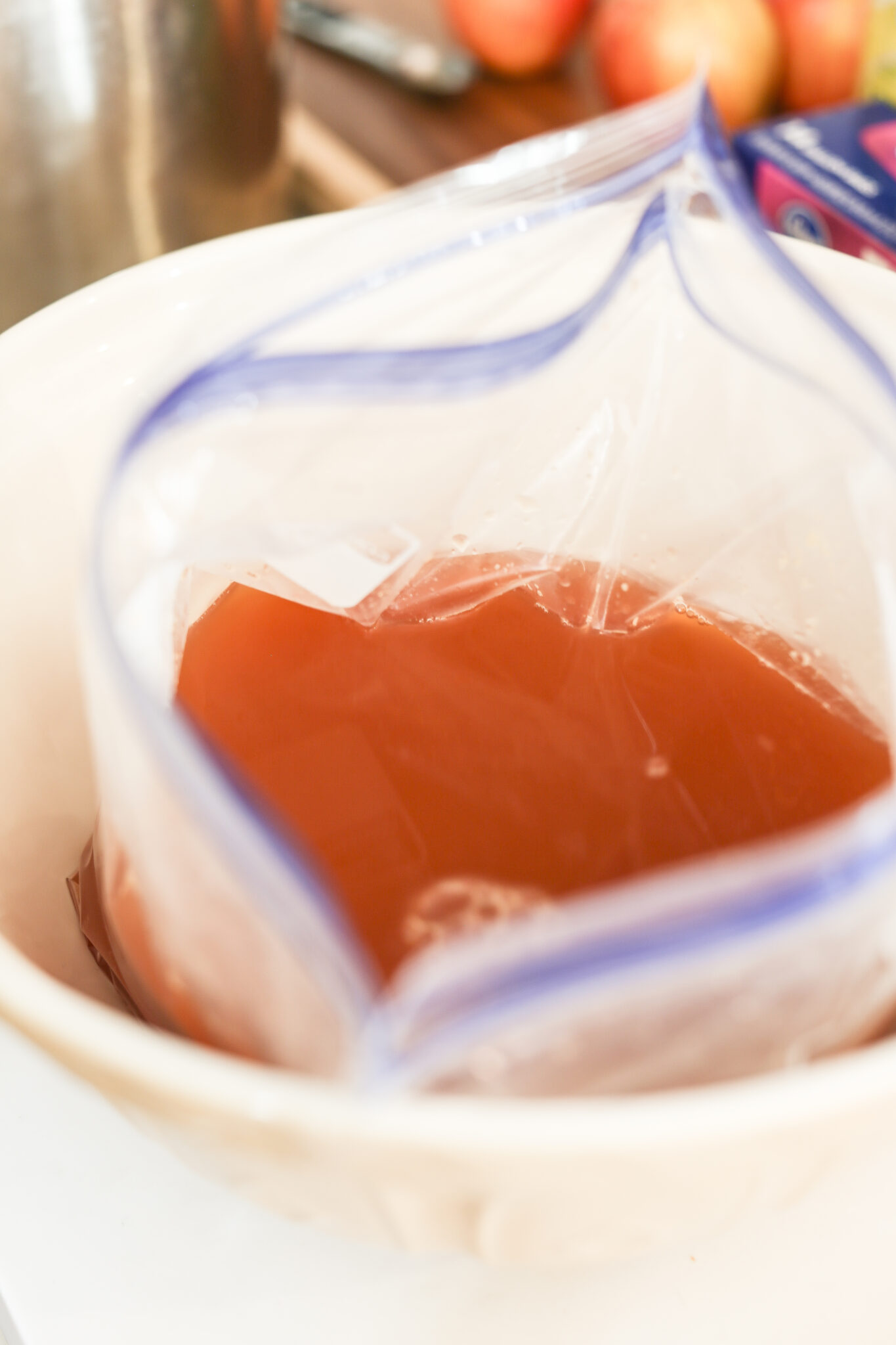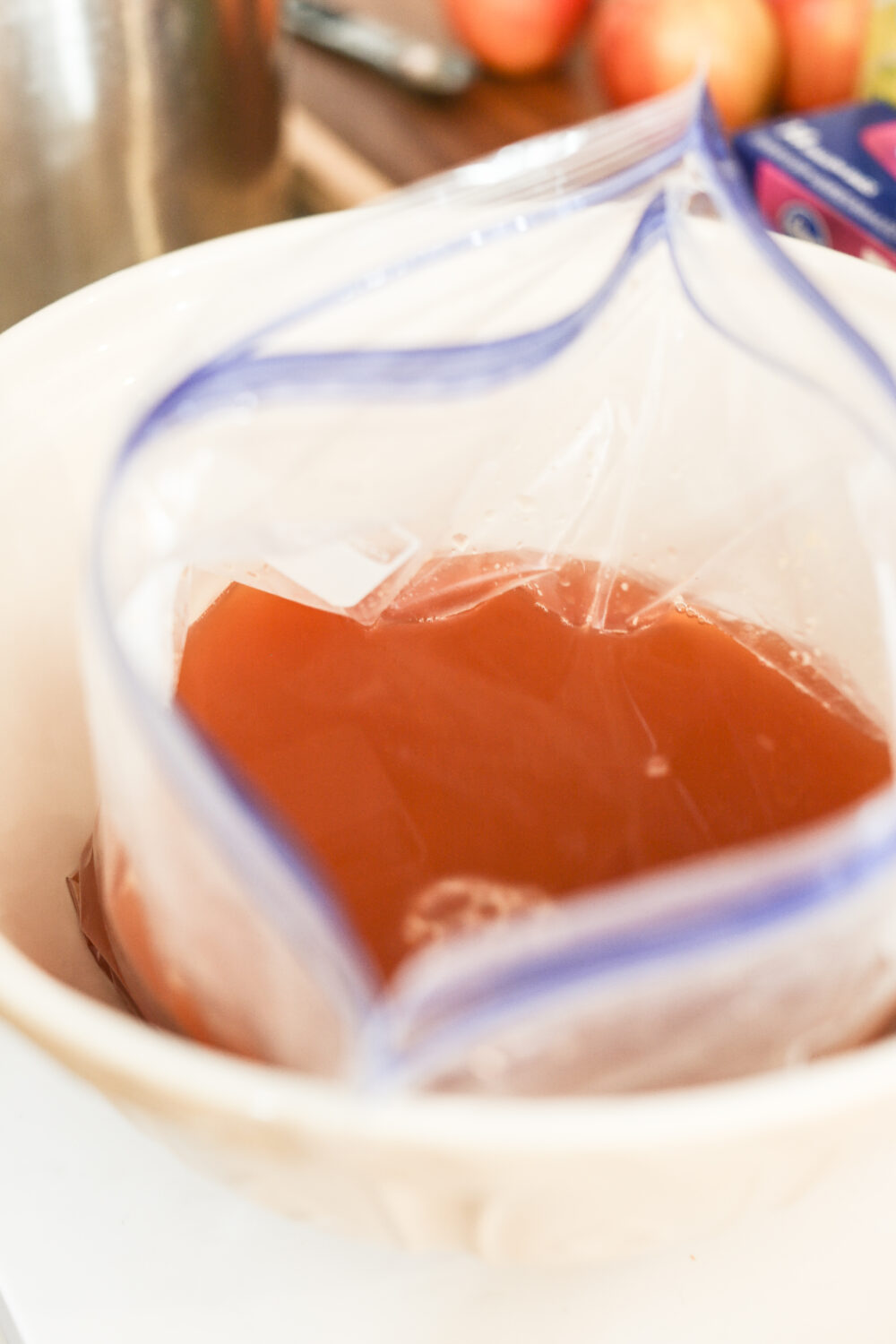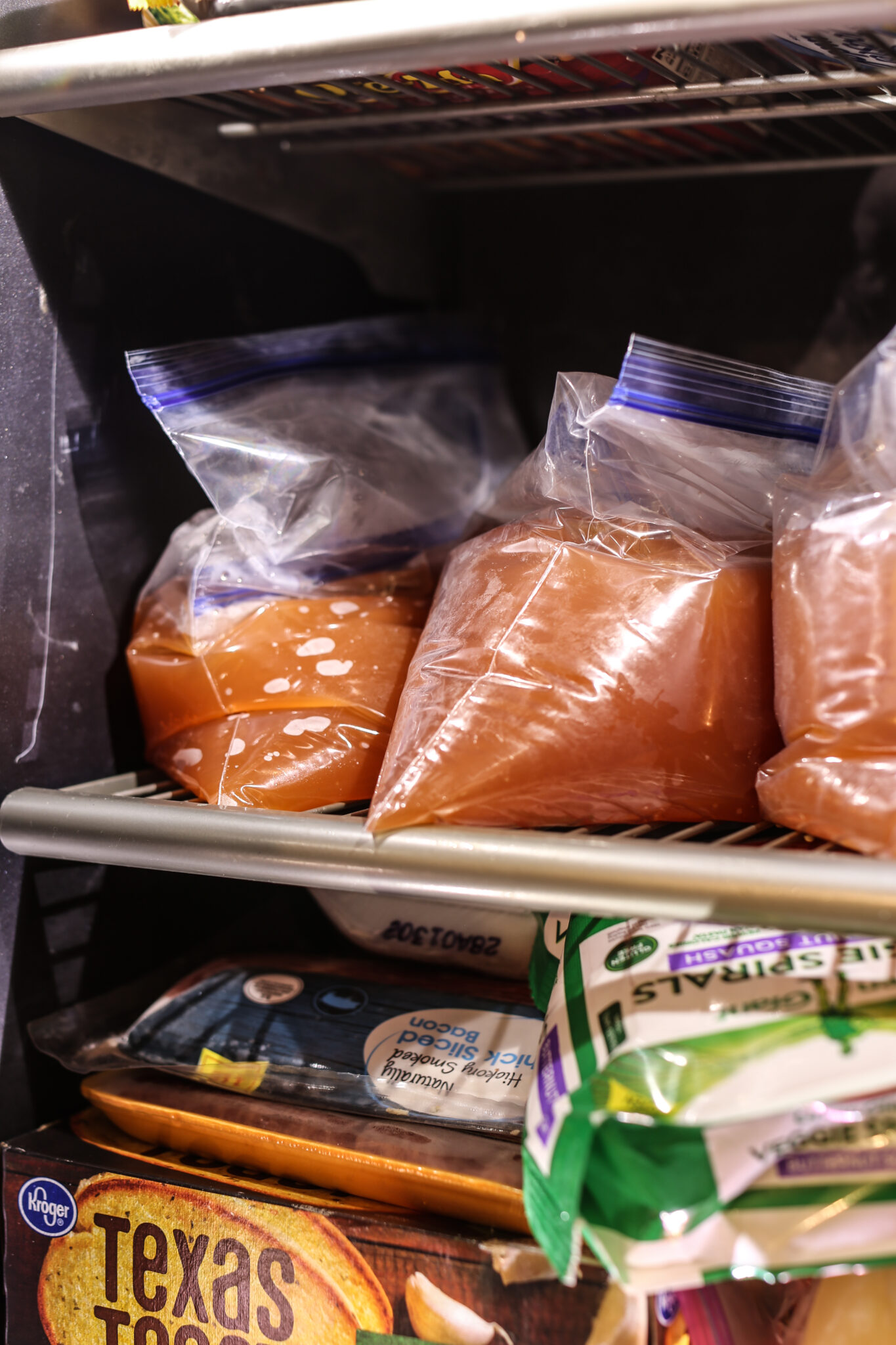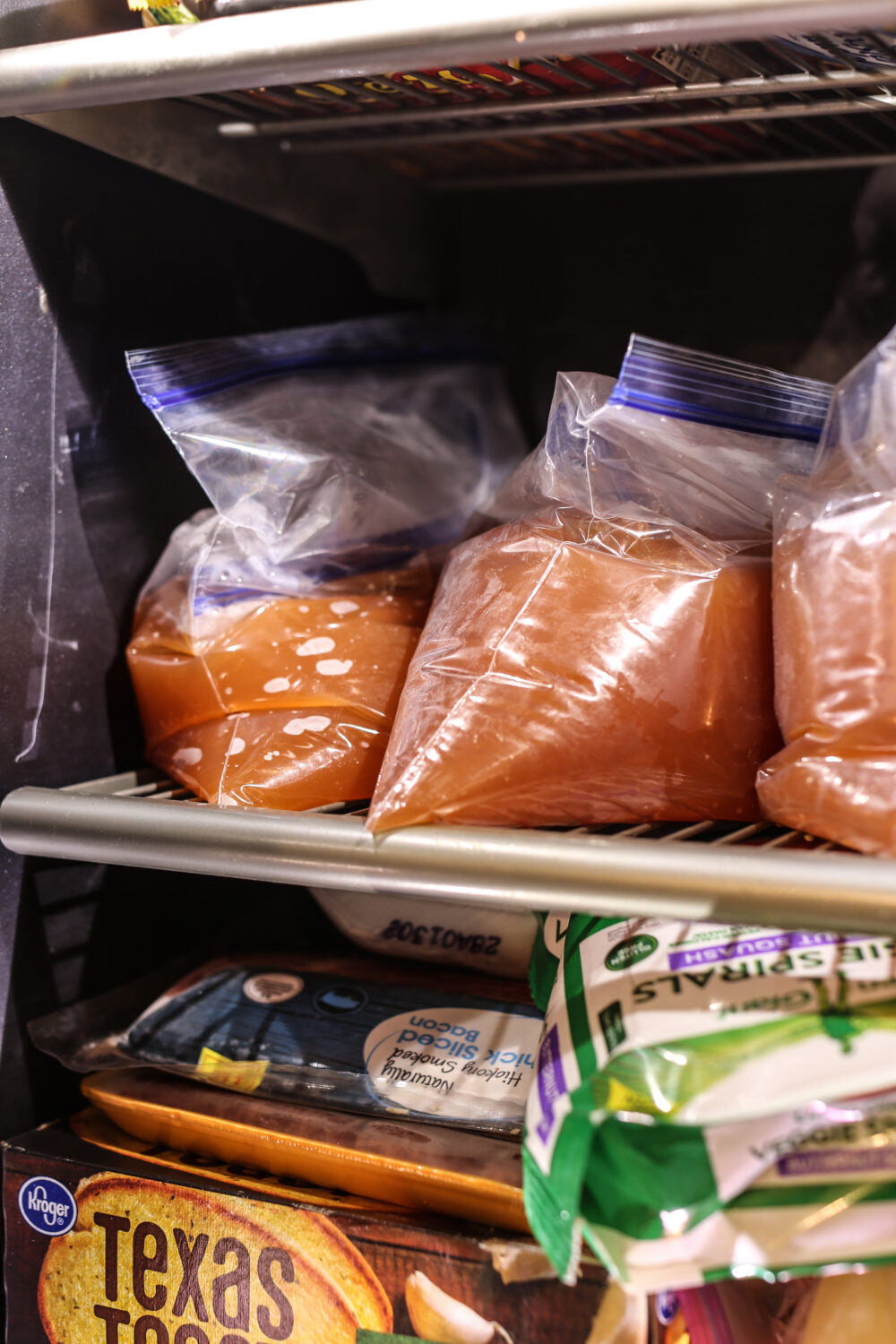 Once you're ready to serve, place bag in microwave defrost for 1-2 minutes. Just enough so the mixture slides out the bag easily. You might have to cut it open which is perfectly fine.
Place the mixture into a punch bowl and break it up using a utensil or a knife to cut and slush the mixture up.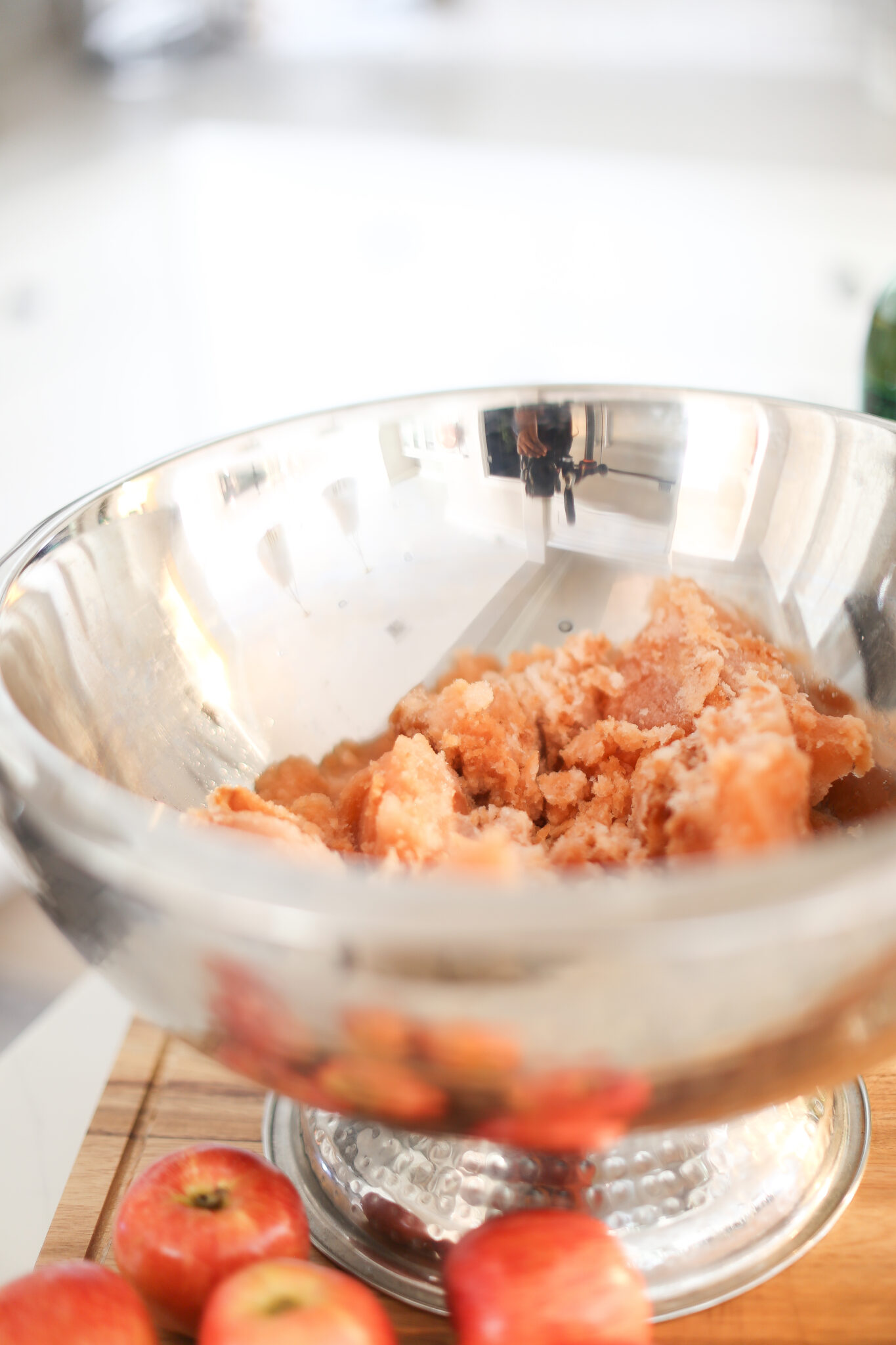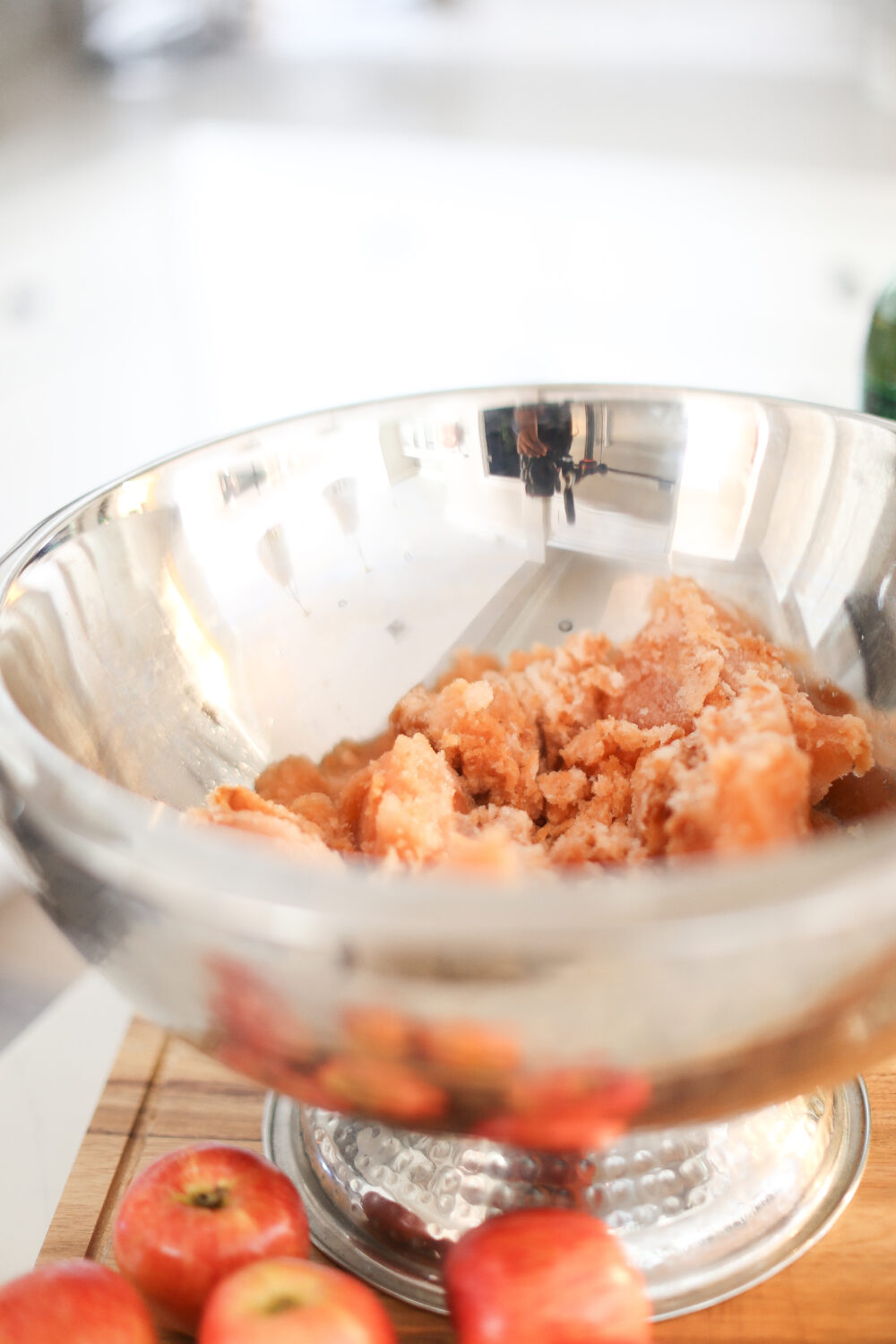 Pour one liter of gingerale over one bag of slush mix. If you are using two frozen slush bags then use two liters of ginger-ale.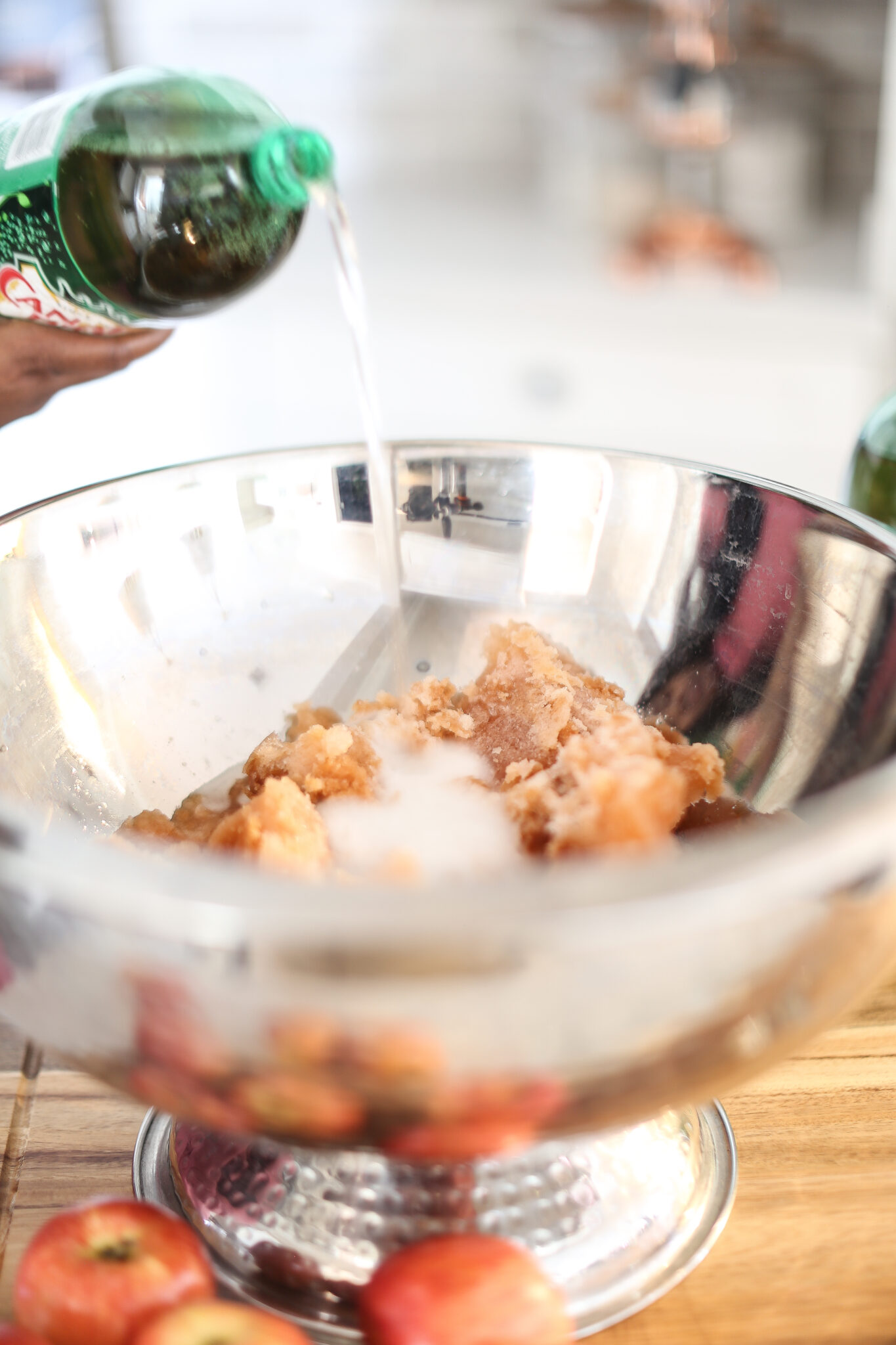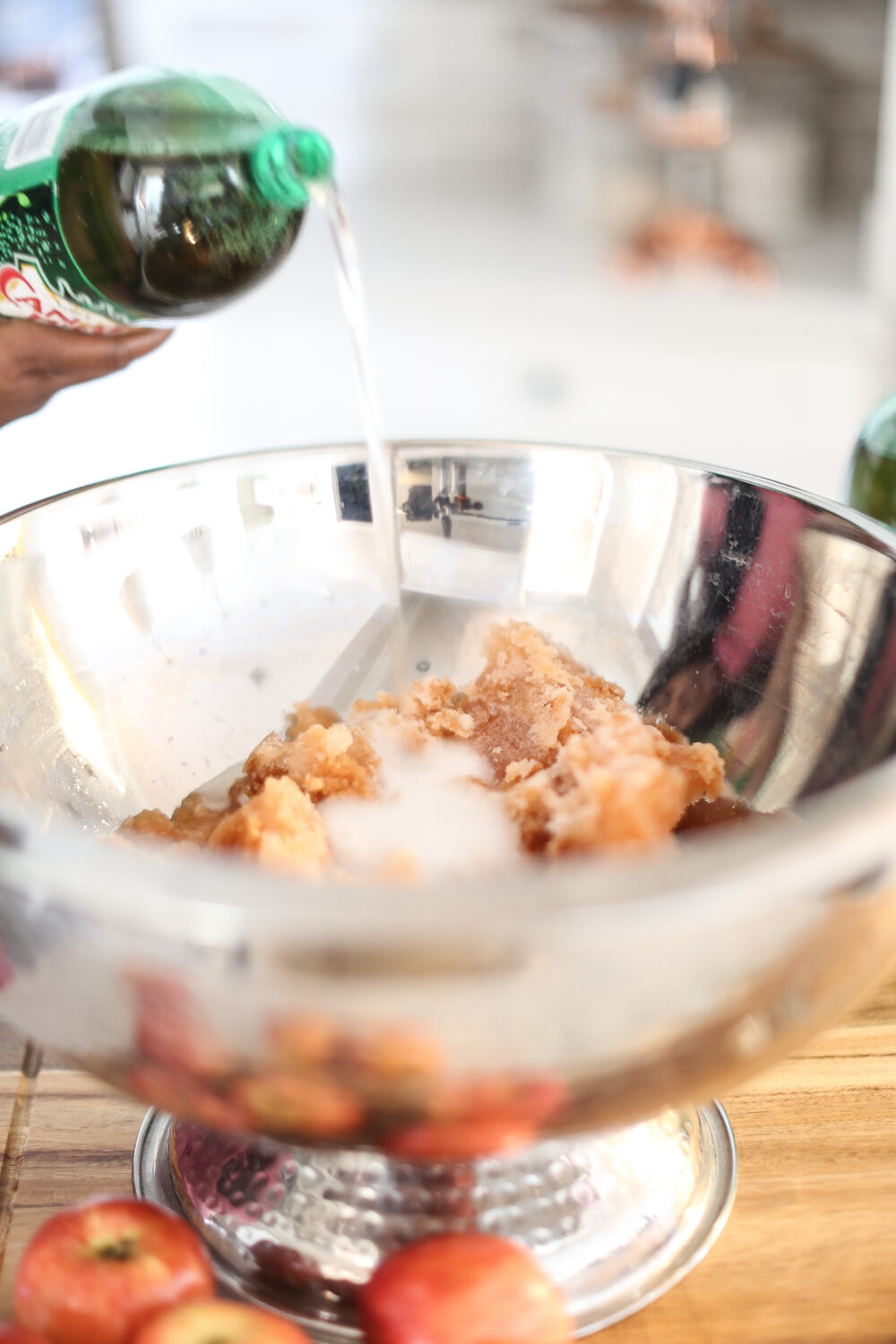 Cut up slices of fresh apples, oranges and add fresh cranberries to the mix.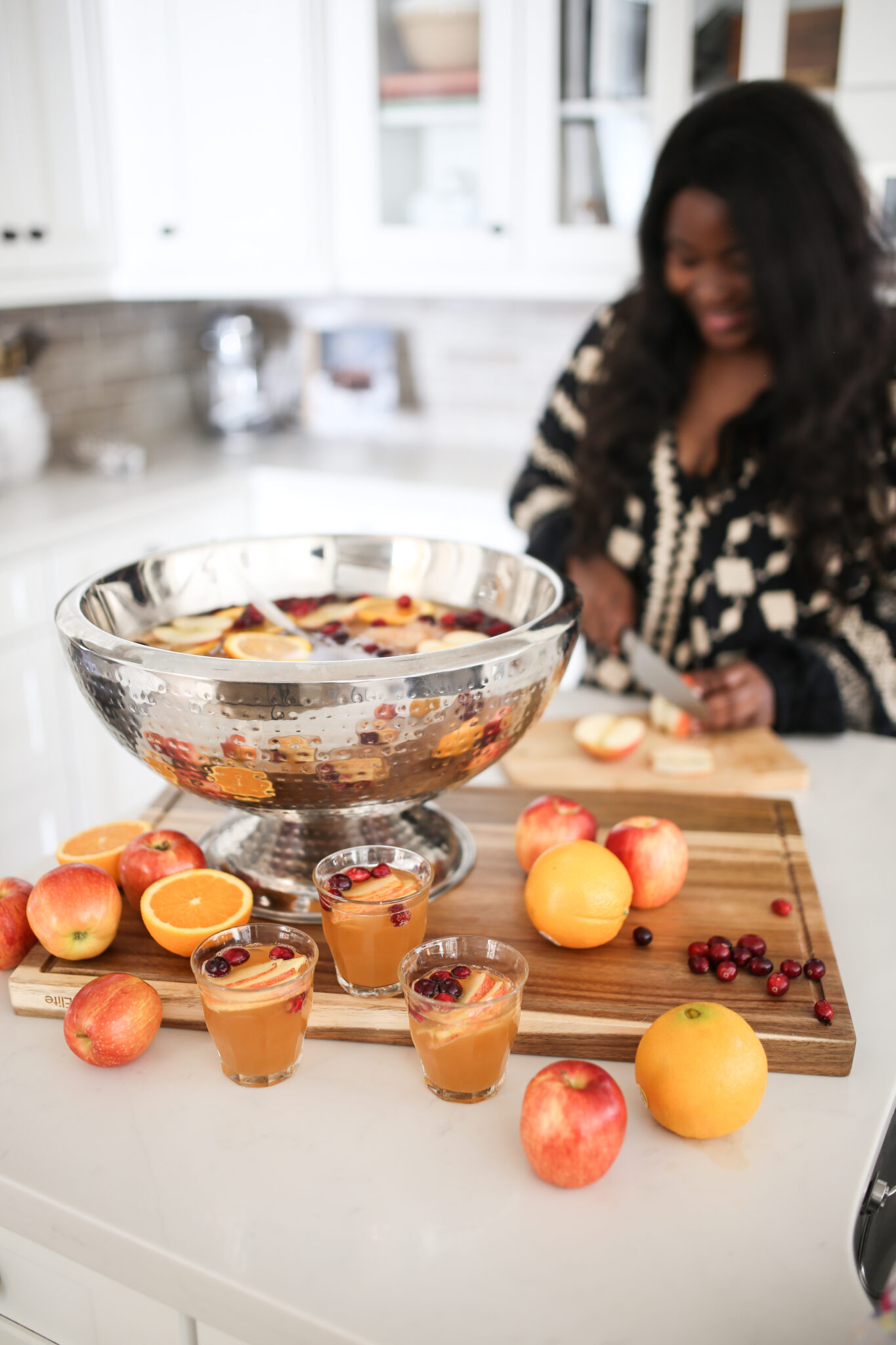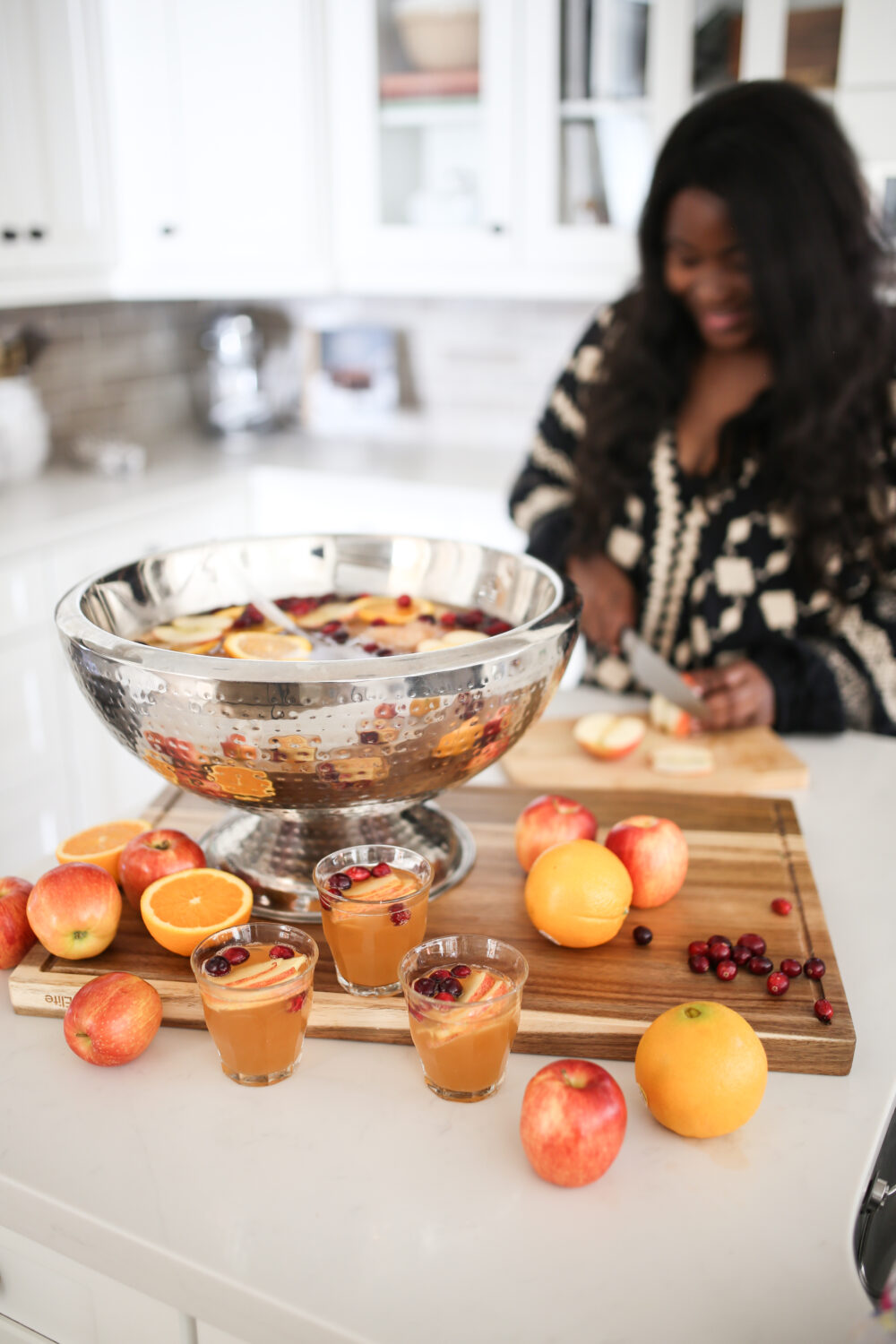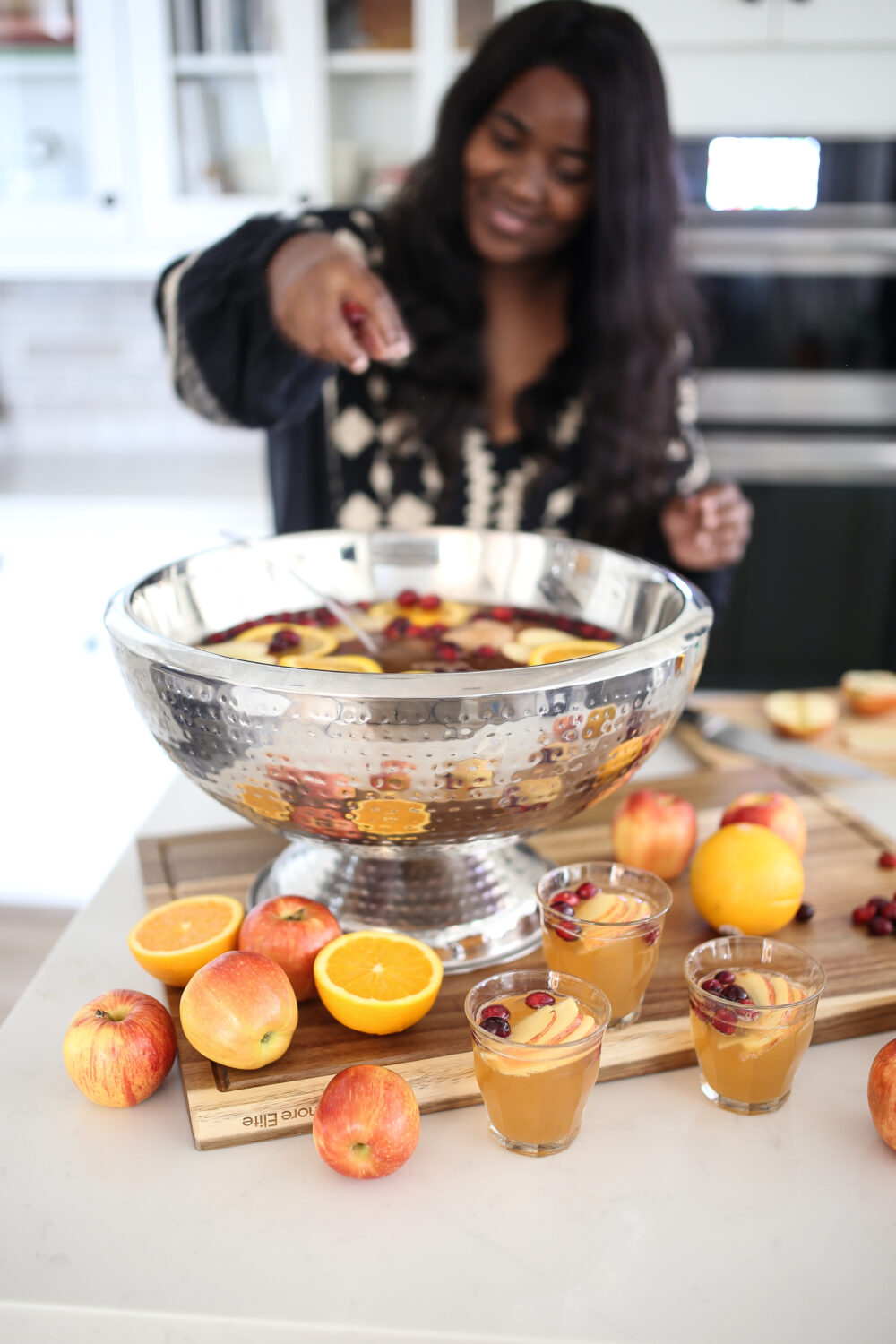 You can double this Thanksgiving Day Punch recipe if you're making it for a big crowd.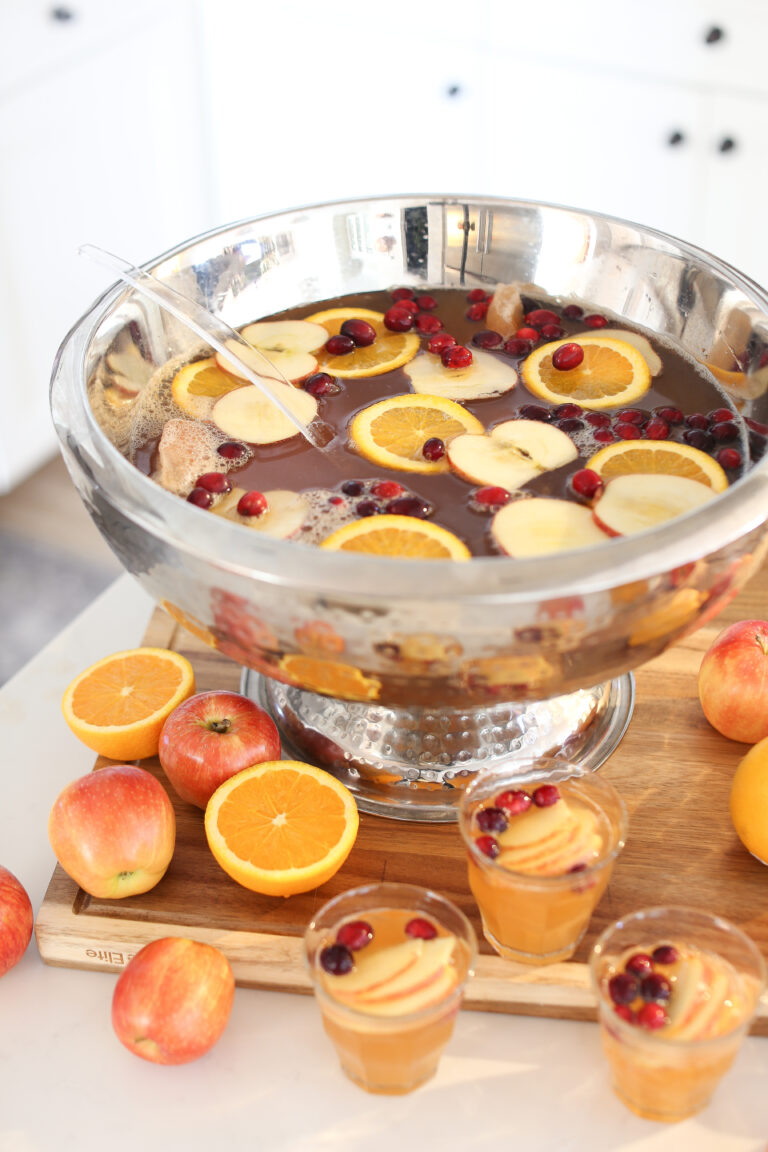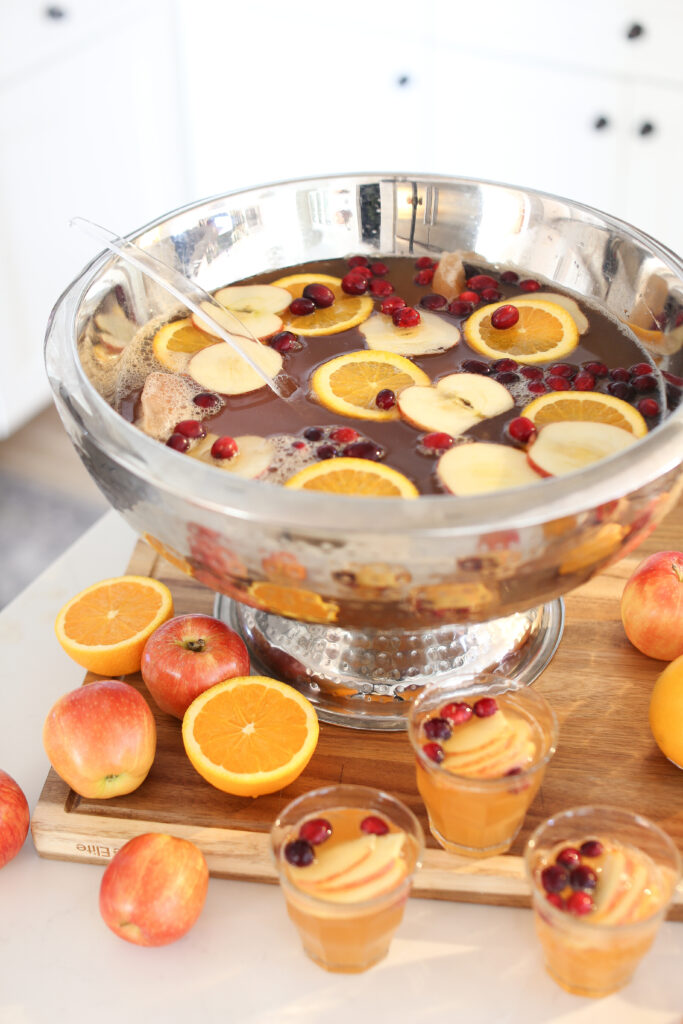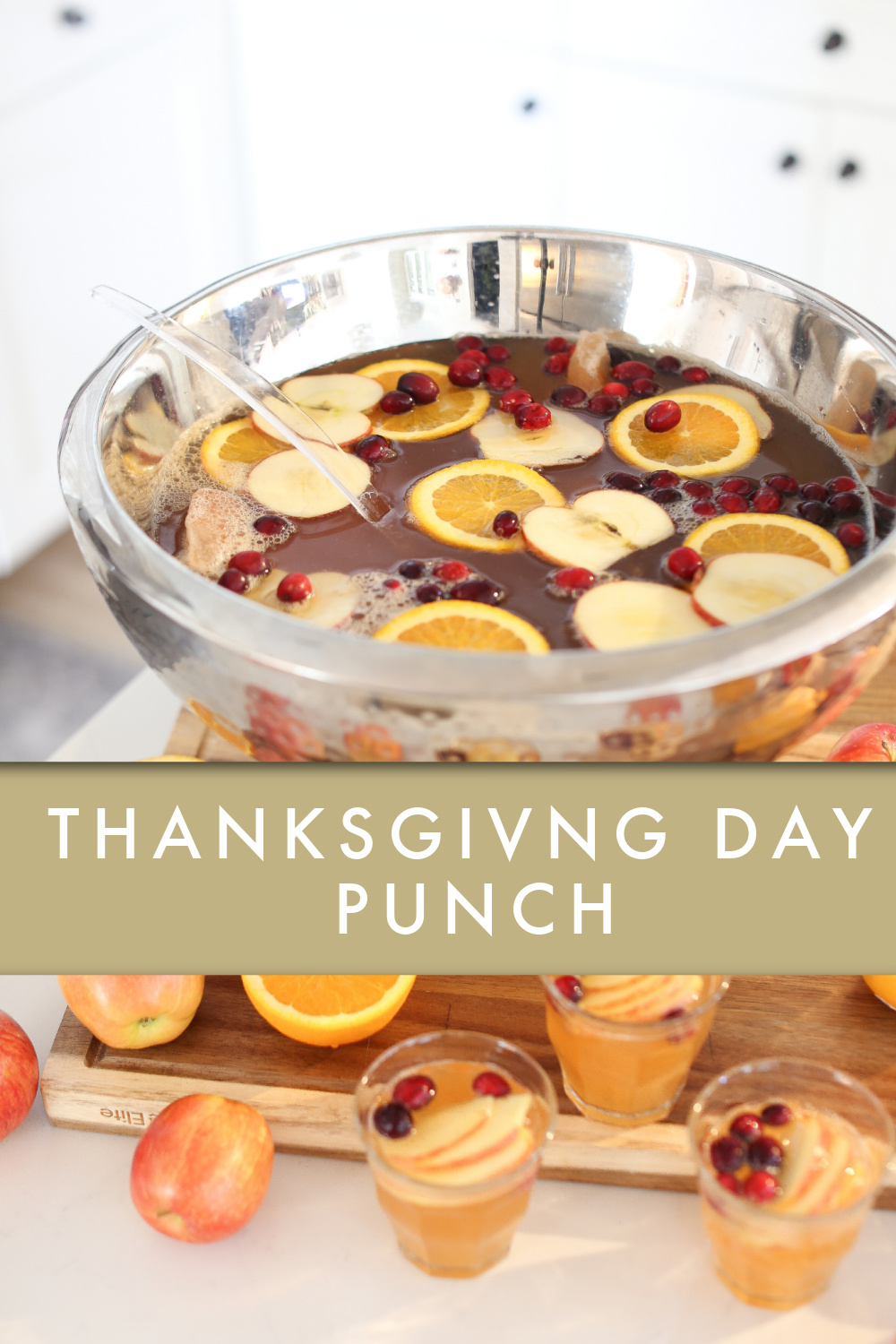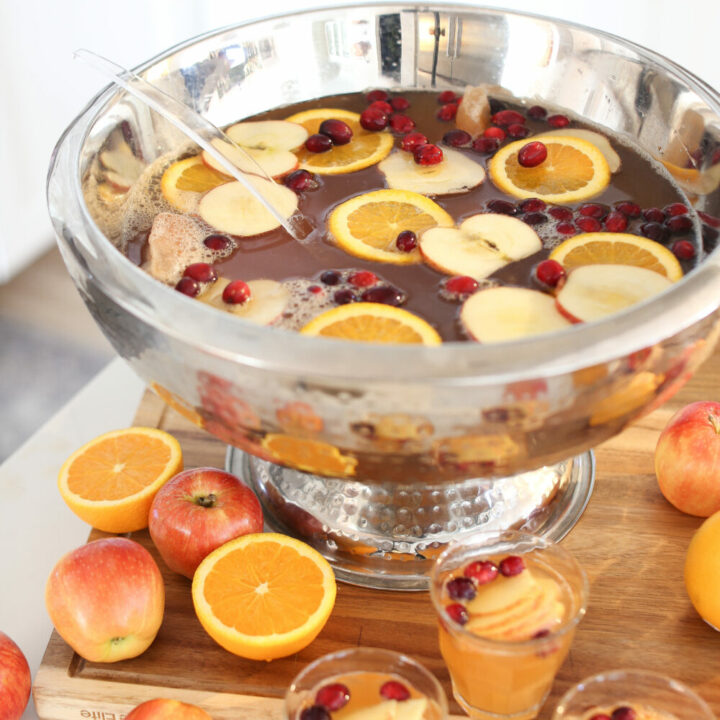 Thanksgiving Day Punch
Additional Time:
12 hours
Total Time:
12 hours
25 minutes
A delicious punch with a nice slush consistency. Cranberry, apple and orange flavors keep this punch perfect for a fall or Thanksgiving celebration! Add fresh apples, oranges and cranberries to make it even more special.
Ingredients
2 cups of white sugar
6 cups water
2 (3oz) packages of orange flavored Jello Mix
1 can 46 oz of pineapple juice
1 cup of lemon juice
2 cups of orange juice
2 cups of apple juice
2 cups of cranberry juice
3 liters of ginger ale
Instructions
Bring the water, sugar and jello to a boil. Boil for 5 minutes.
Stir in the remaining ingredients.
Bring to a boil.
Remove from heat and let completely cool.
Transfer mixture into 3 double bagged freezer gallon bags. ( See pictures)
Freeze for 12-24 hours
Once you are ready to serve remove from 1 bag from freezer. You might need to defrost in microwave to 1-2 minutes to get a slush consistency.
Break up slush and place it in a punch bowl.
Pour one liter of ginger-ale over the slush.
Serve with fresh cranberries, apple and orange slice, etc and enjoy!
Notes
Combine 1 bag with 1 liter of ginger ale as needed.
You need about 1 -2 hours to allow the punch to cool from the stovetop.