Last Minute Valentine's Day Box
This post is sponsored and may contain affiliate links, please read my disclosure policy.
Thank you InterDesign for sponsoring todays craft! InterDesign is a leading brand in home organization and innovative products that I have all over my home and I'm sure you do too!
It's LOVE week friends and I've been semi busy getting my kids all ready for their school Valentines! My oldest will be in the 5th grade this year and even though they are growing out of the ole, give your friend a Valentines tradition I was so happy to see that they were still allowing the kids to exchange this year. It's such an emotional age for me to see him journey through because I can see my little boy disappearing right before my eyes as he heads into his middle school years! So any chance I get to do things like this with him and really ALL my kids, I take it and hold on to it TIGHT!
I'm back again with my friends at InterDesign showing you guys how to use a shower caddy of all things and turn it into a really cute Valentine's Day box to hold their treats in! I love this caddy for this project for two reasons. 1. You can use it after Valentine's Day!! For the shower, for craft supplies , cleaning supplies ANYTHING really. 2. It has a handle, so it's practical for your little ones!! These caddies come in TONS of colors and are under $8 bucks! If your reading this today I promise you still have time to get some to your home with Amazon Prime!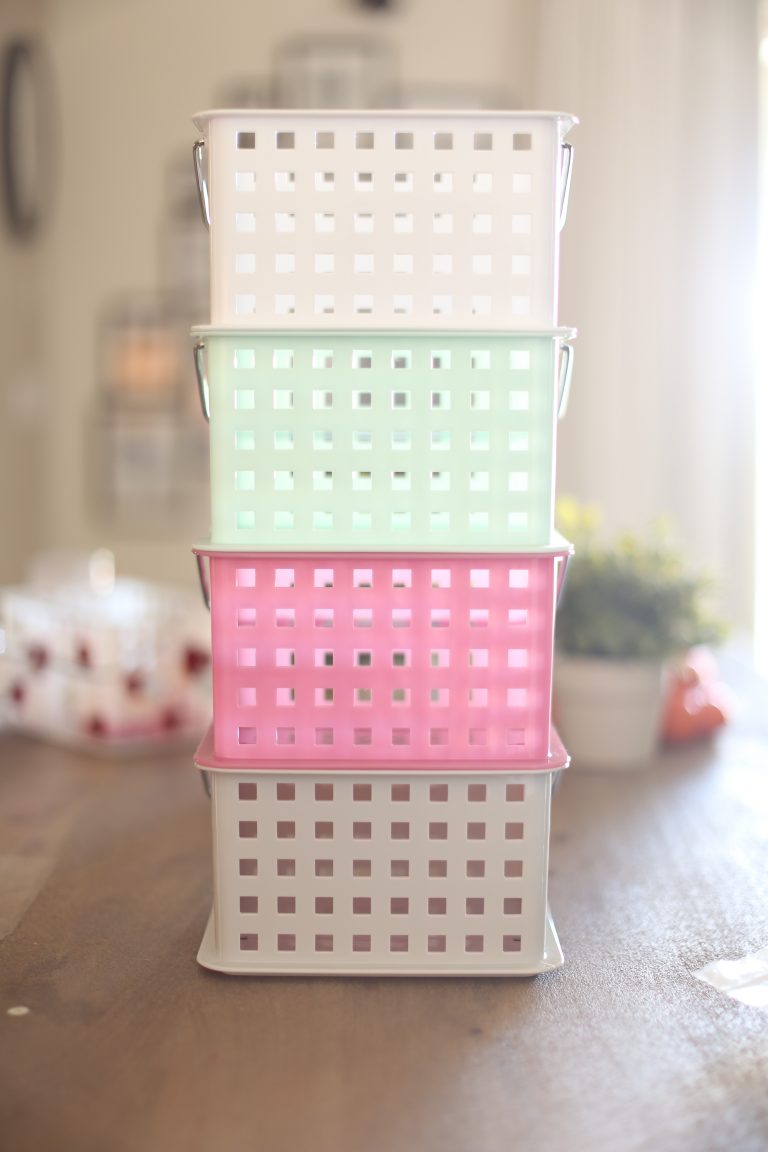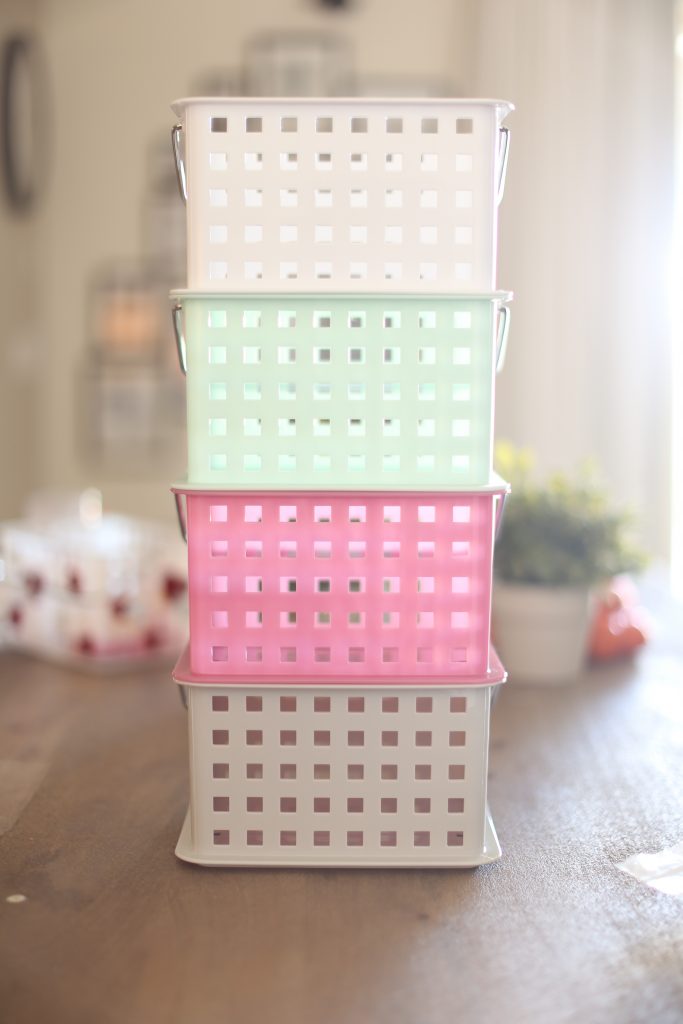 For each kid I did a different theme per their request! First Livy picked out the pink caddy and said she wanted a unicorn!!
I used a fuzzy pipe cleaner, pencil, white cone, google eyes and some felt pieces to make this unicorn come to life!
First hot glue the pipe cleaner around the caddy and then hot glue a pencil to hold up the cone for support. You can also pick up pre-made kits like this from your craft store to help you get started.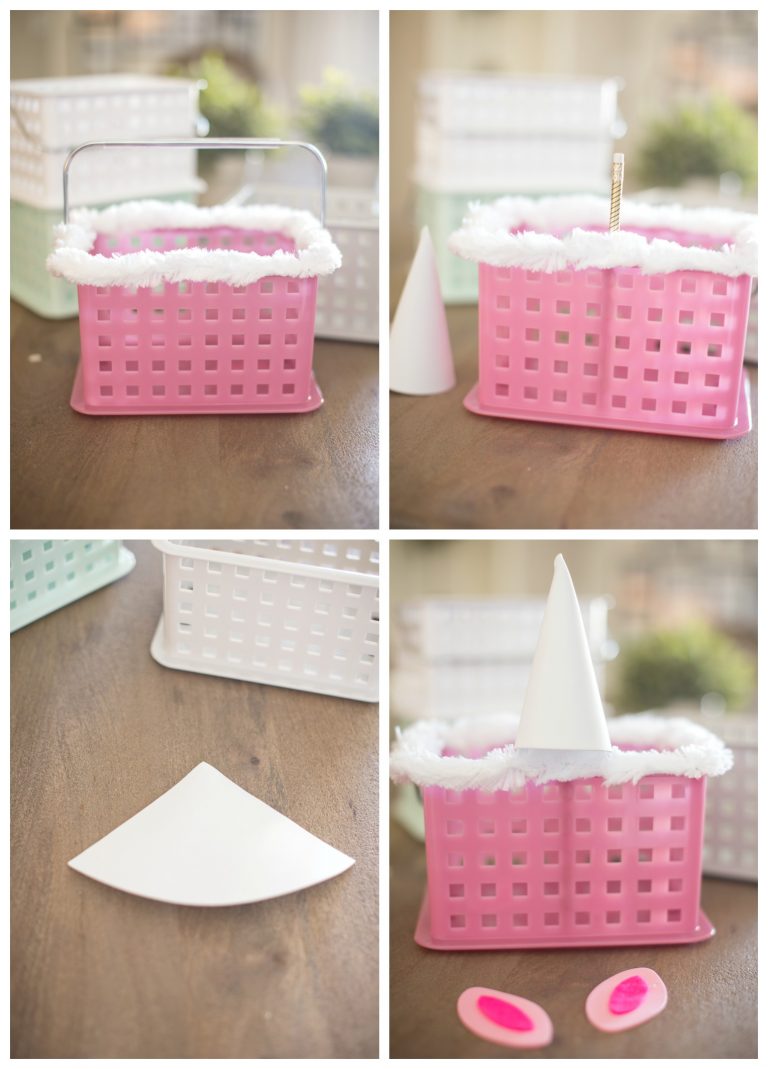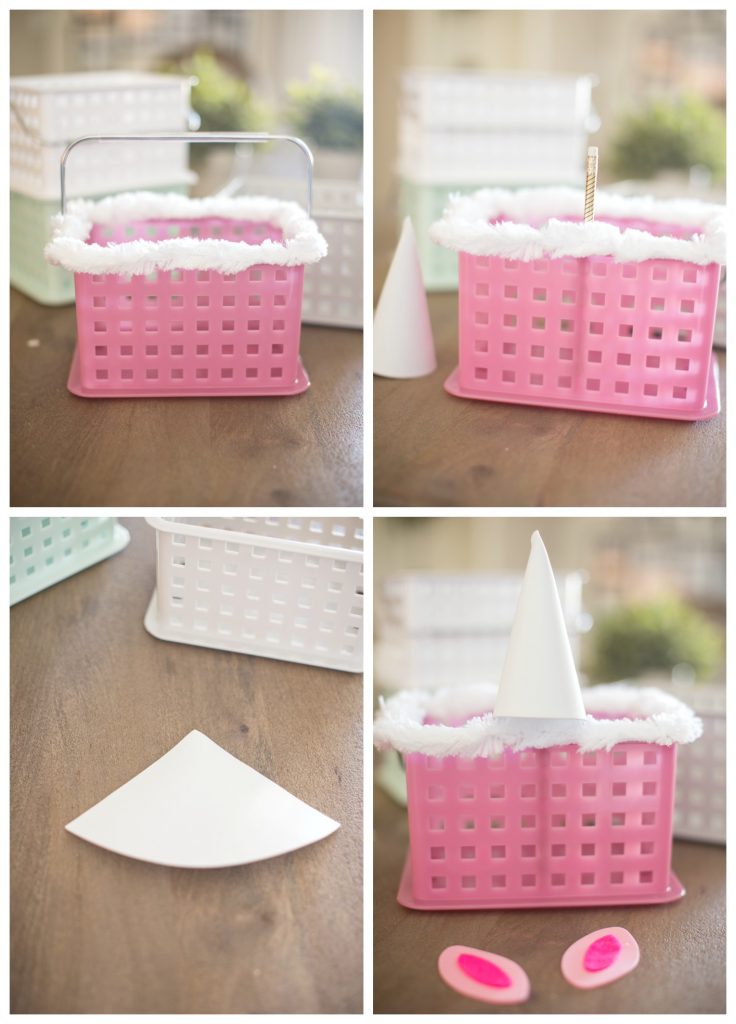 Next use pink felt pieces to make ears and glue them to the front of the caddy.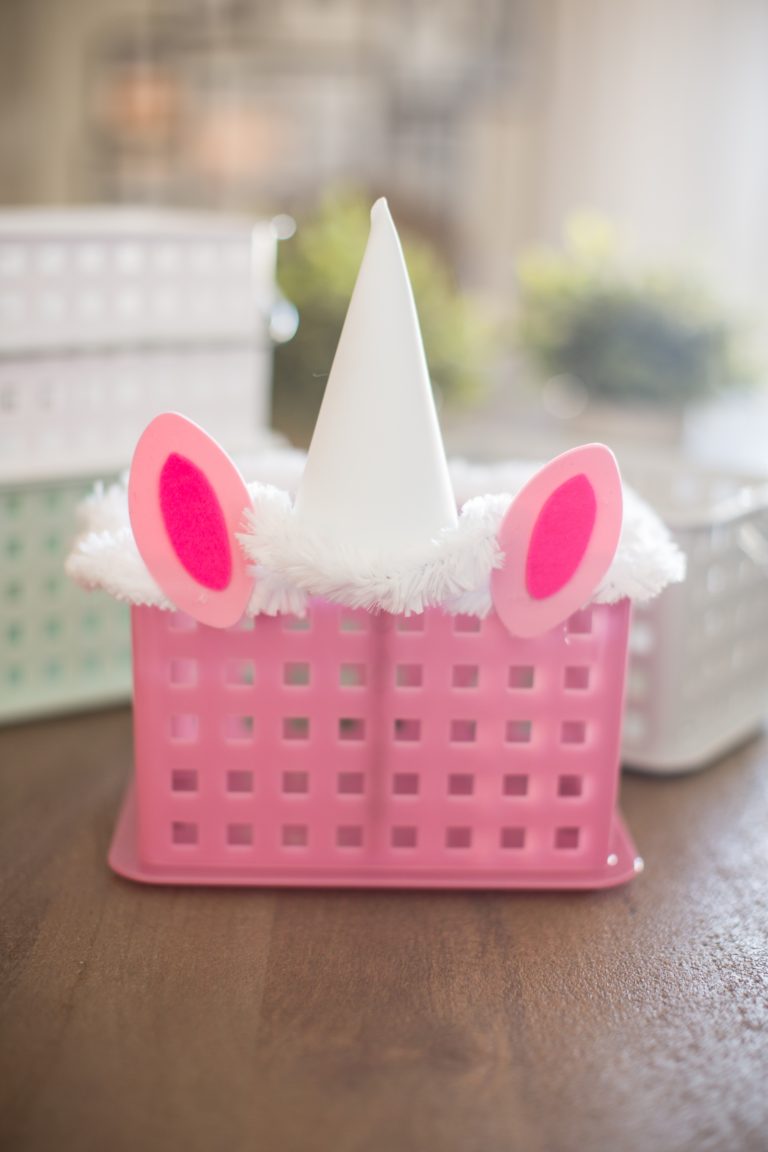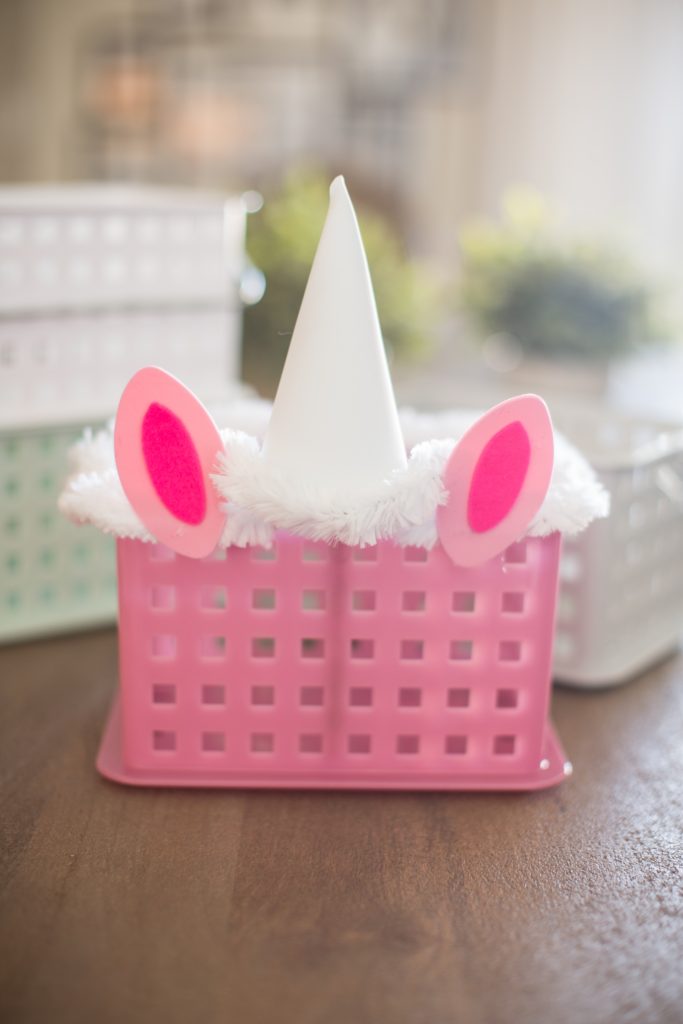 Add heart pieces for the nostrils and google eyes! For some extra love I put some hearts stickers on the unicorn!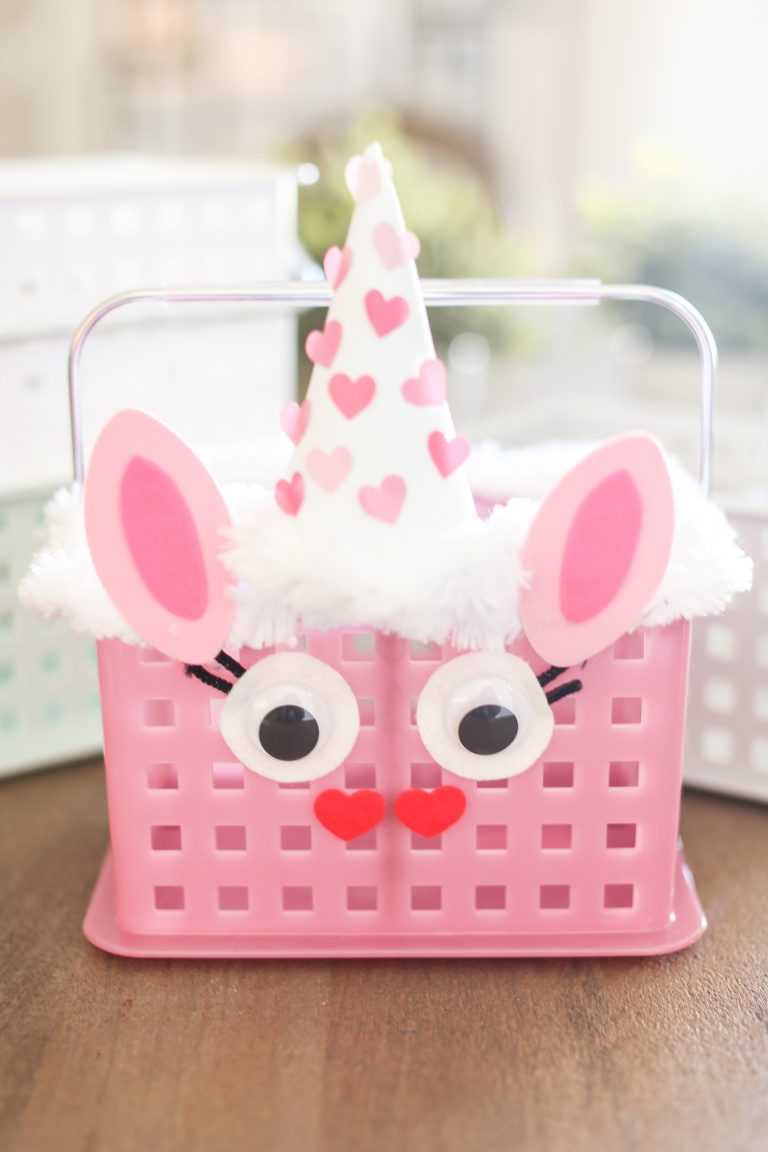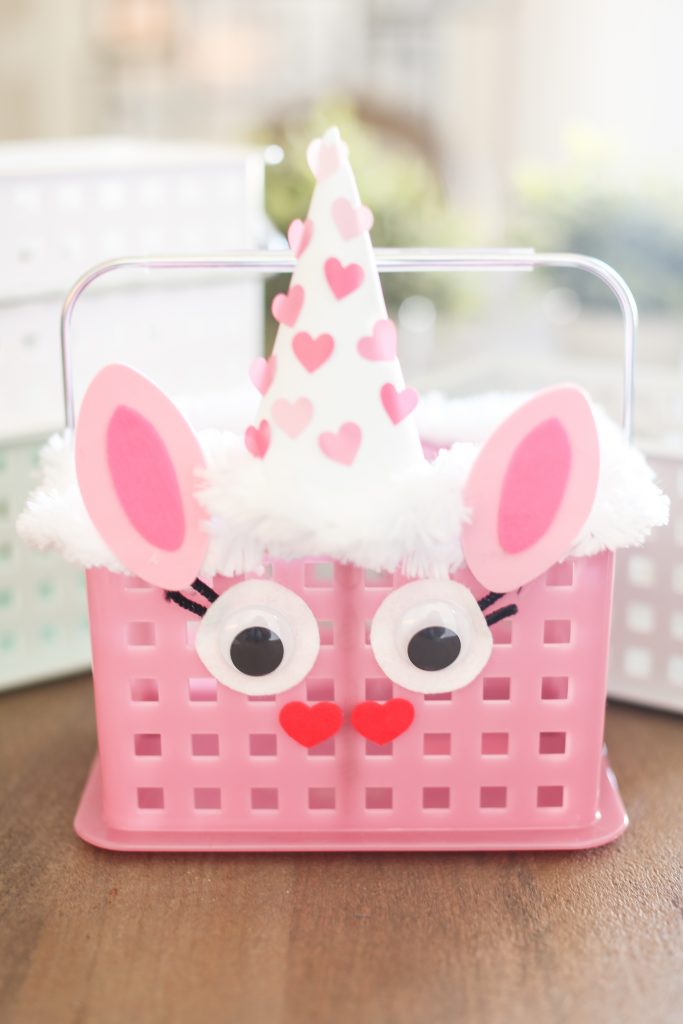 My eldest picked the gray one and wanted shark teeth! So I simply cut teeth using white and red cardboard.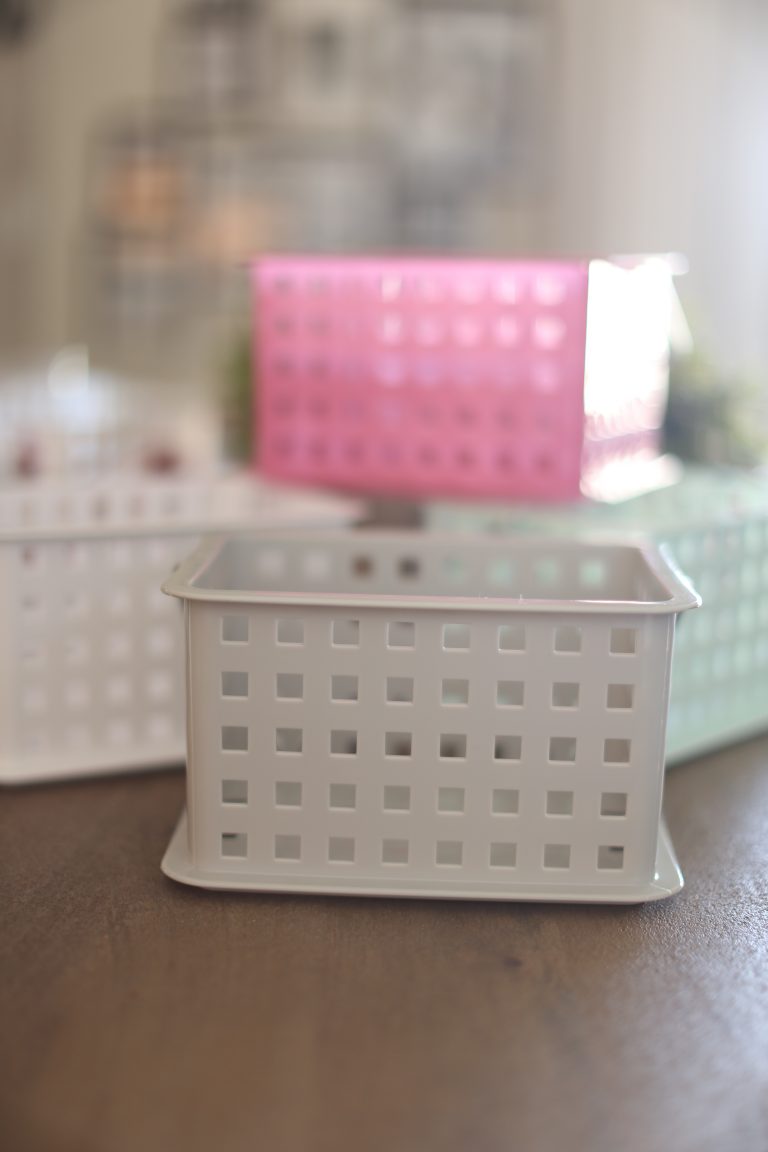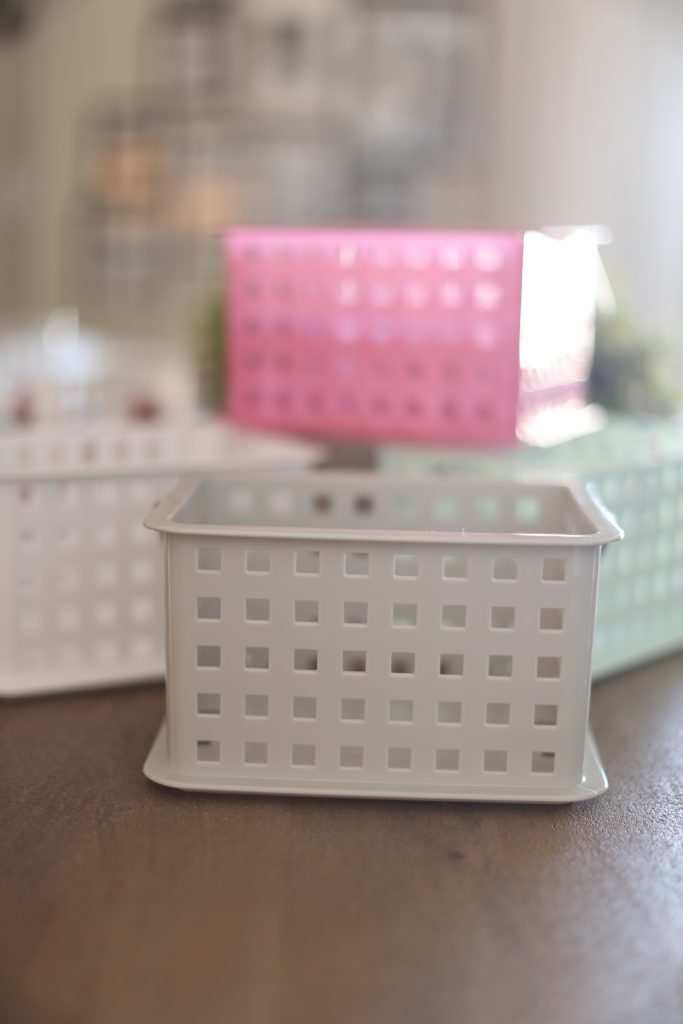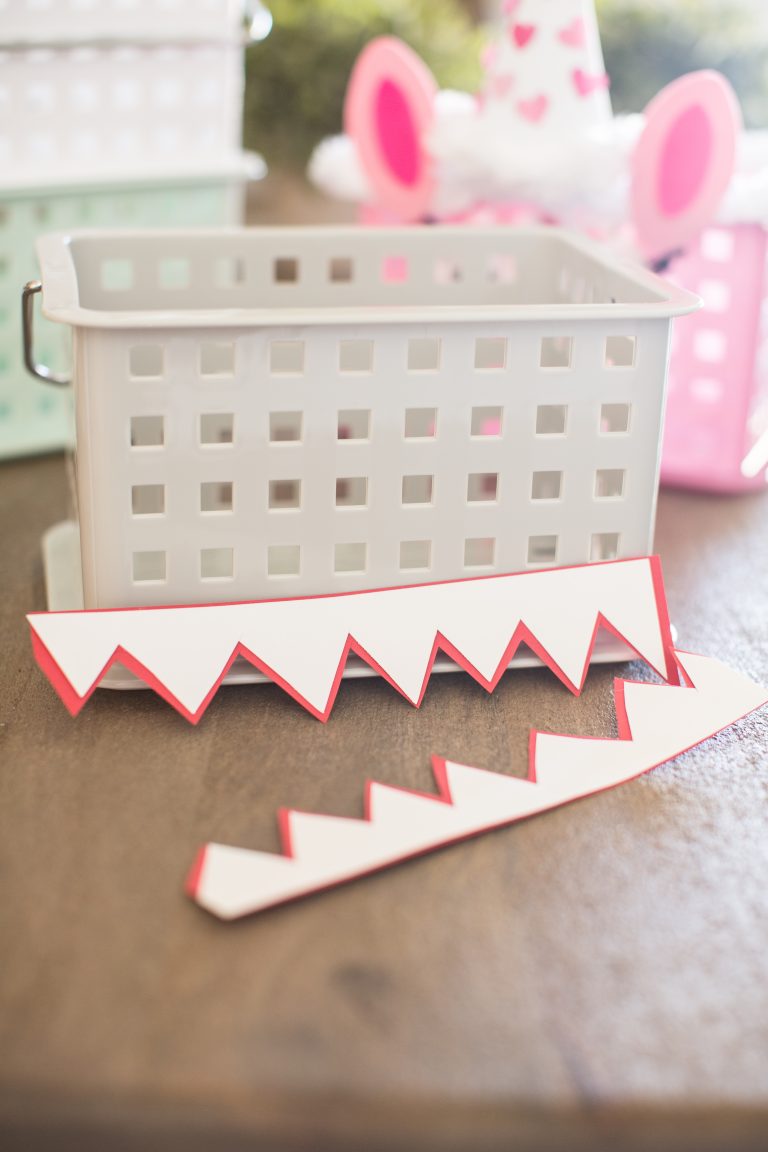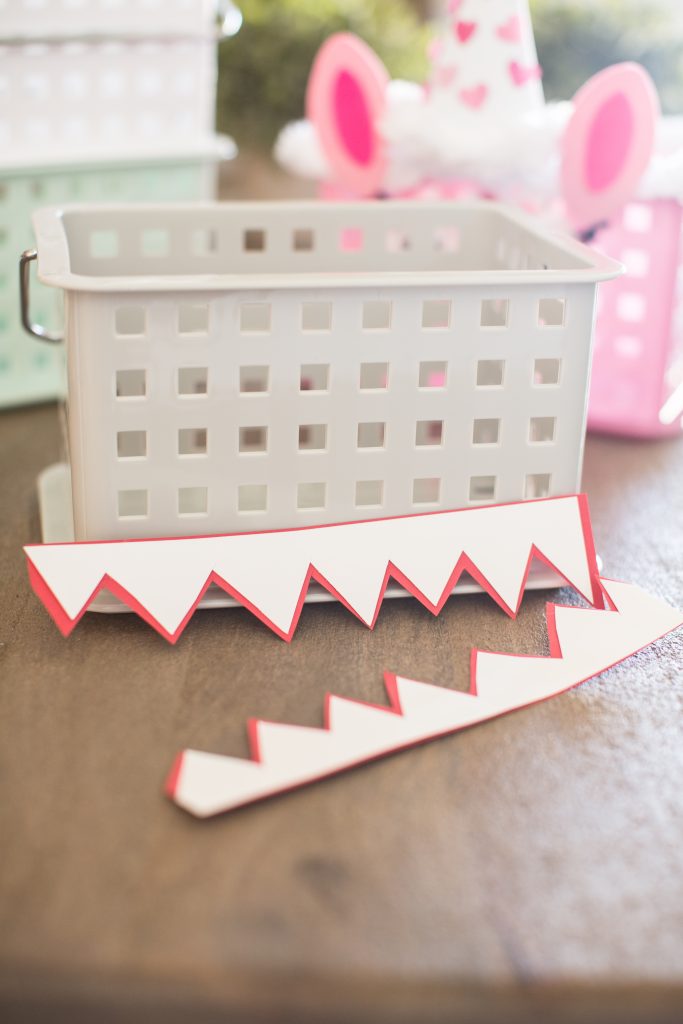 Then I hot glued them on the front of the caddy!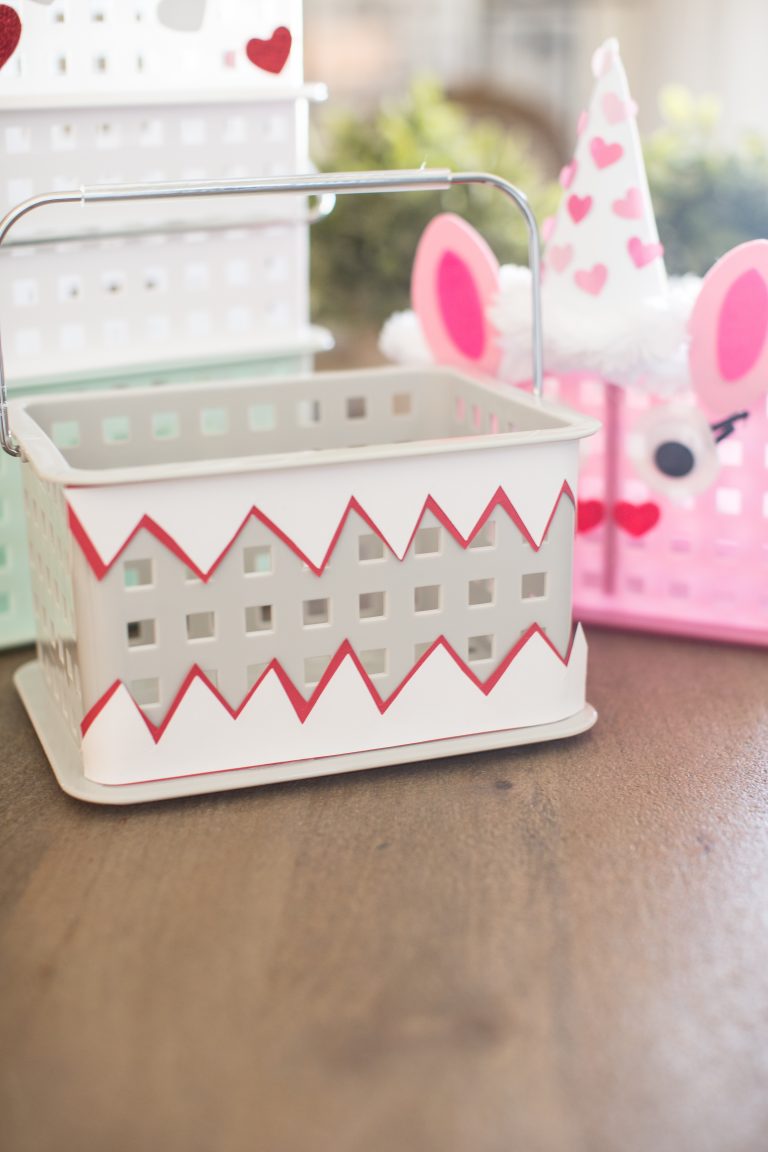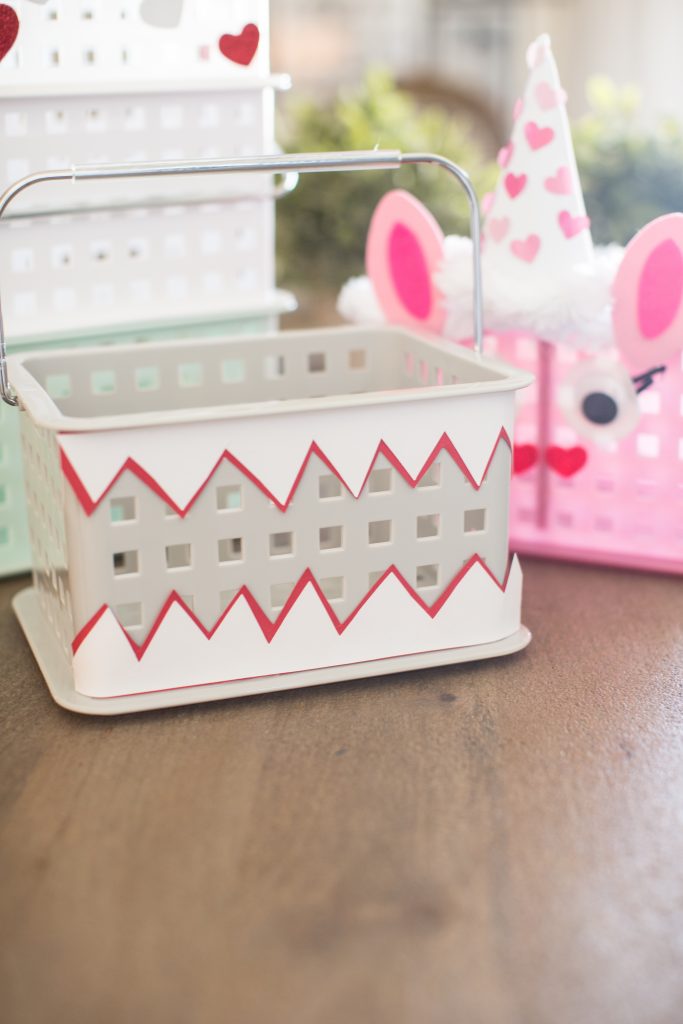 The last one was an attempt at a Mindcraft/Roblex Valentines box that was requested by my other boy! For this one I followed the squares and made a heart pattern using red cardstock on the back.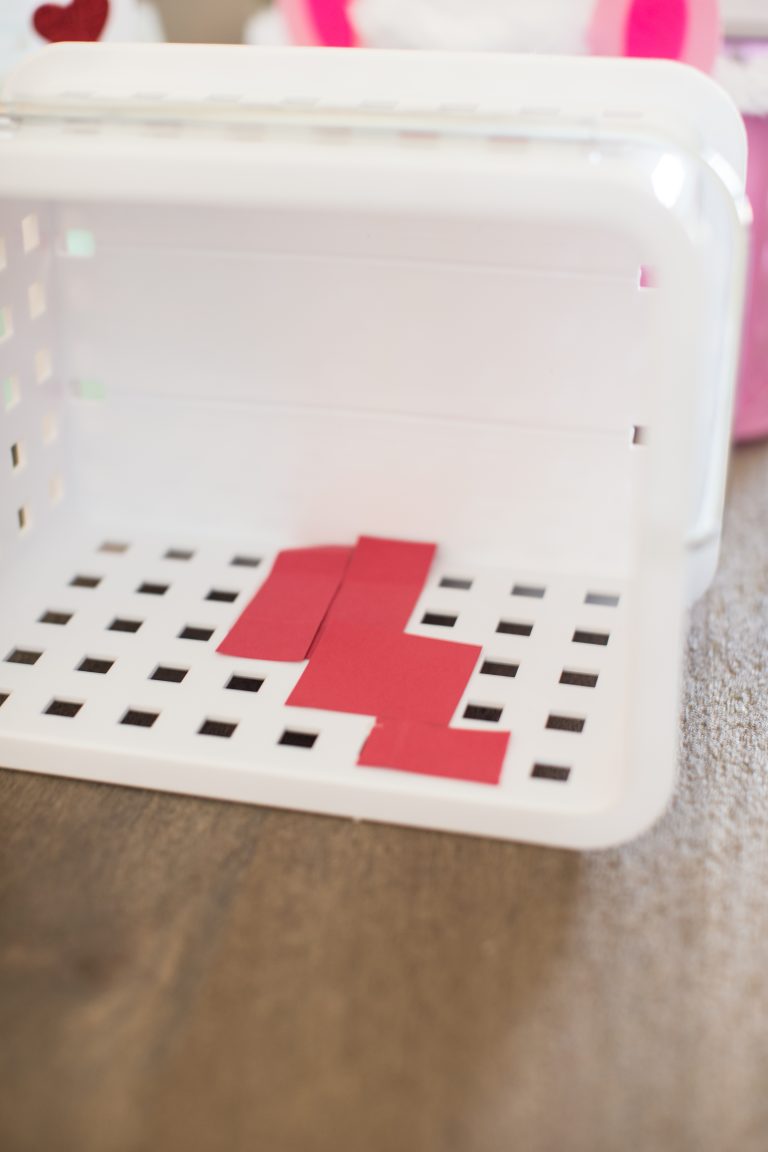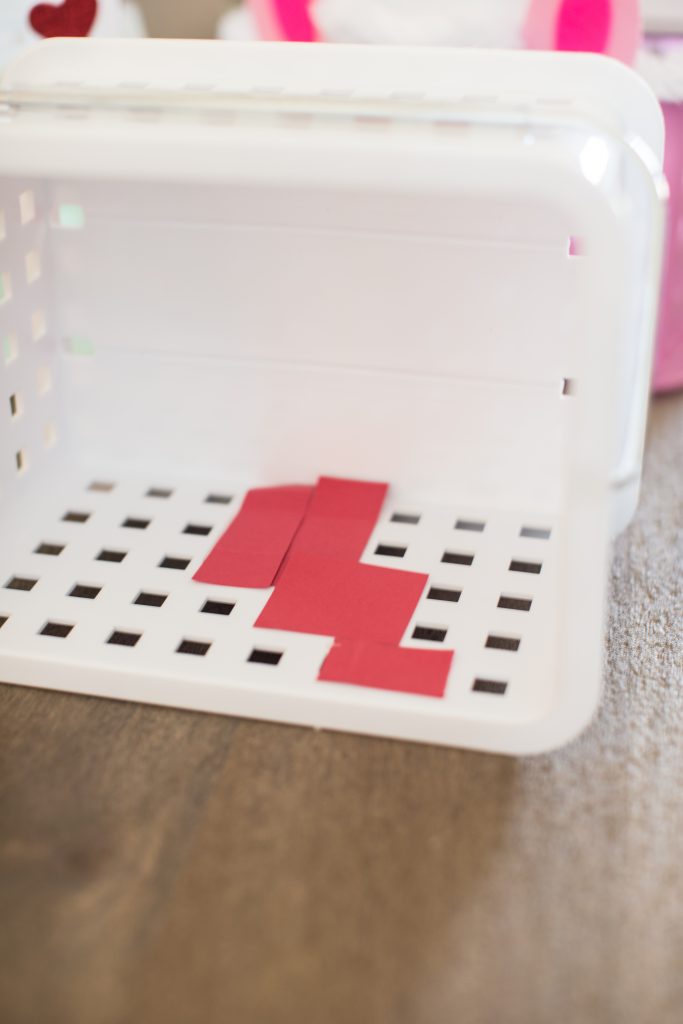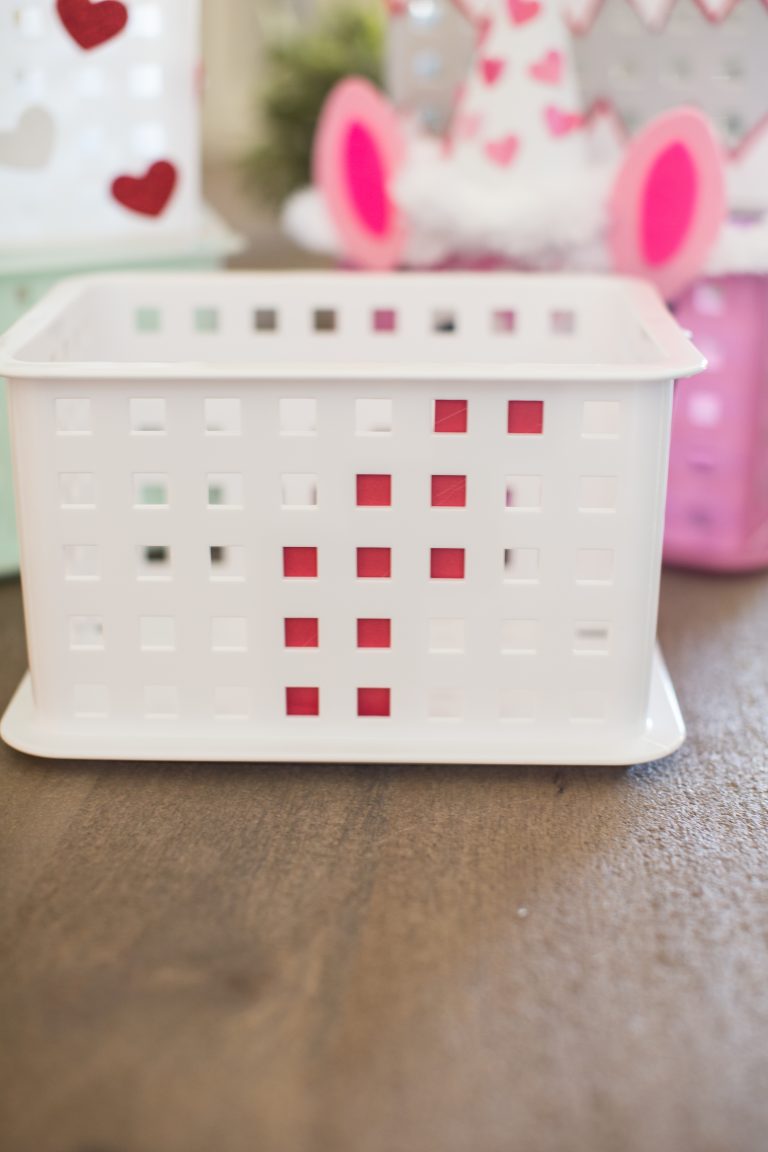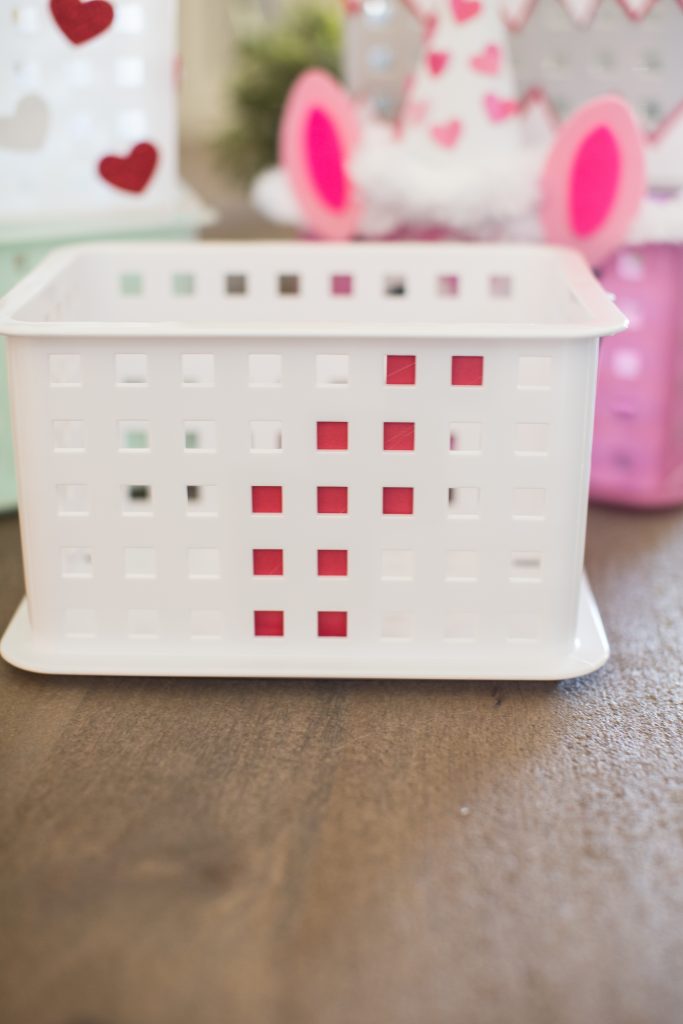 Then used a blue piece of cardstock to help it stand out.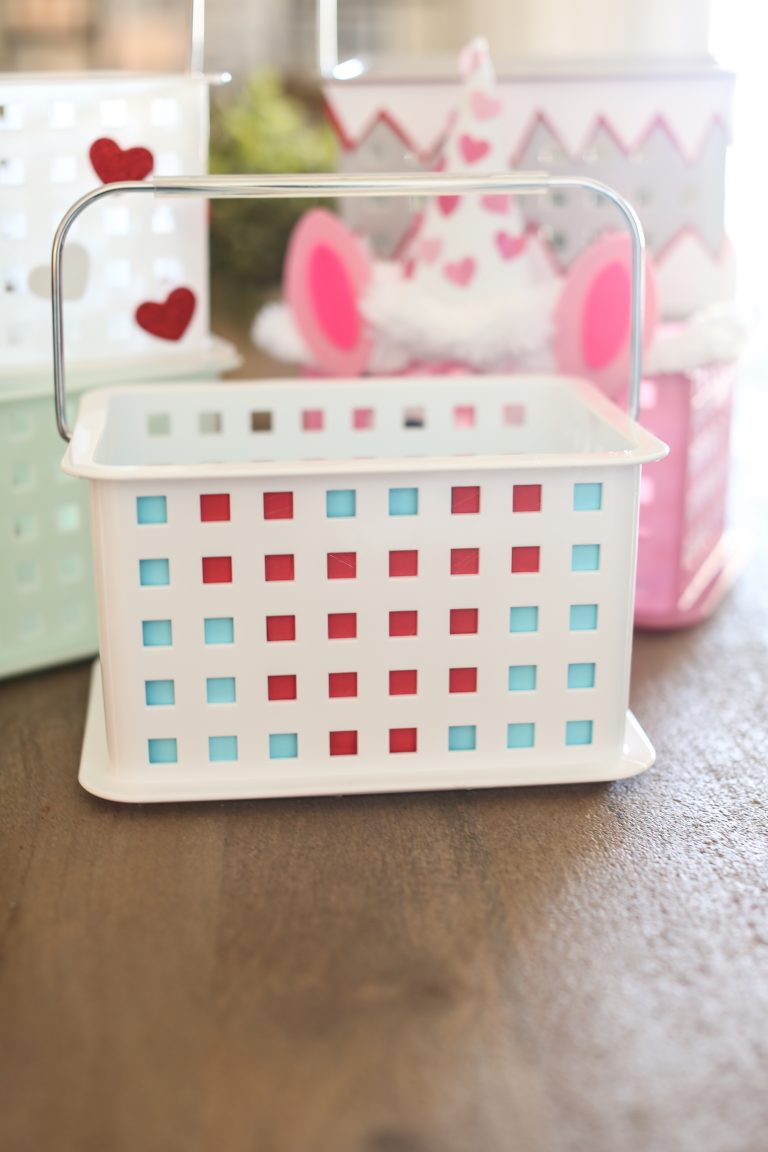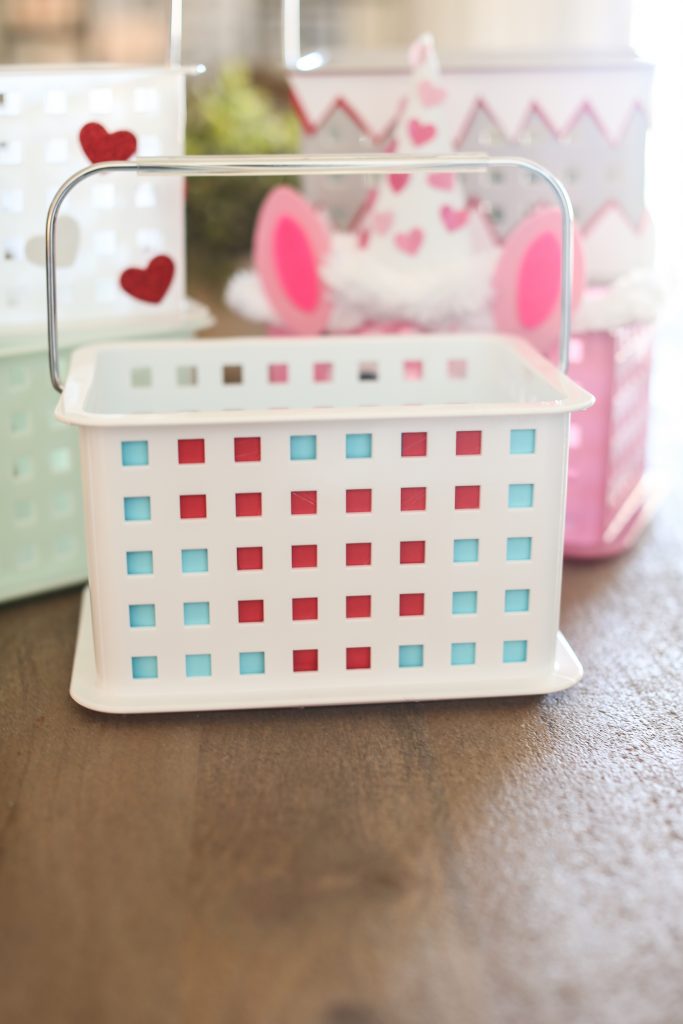 Another simple idea would to just decorate one of the caddies with hearts!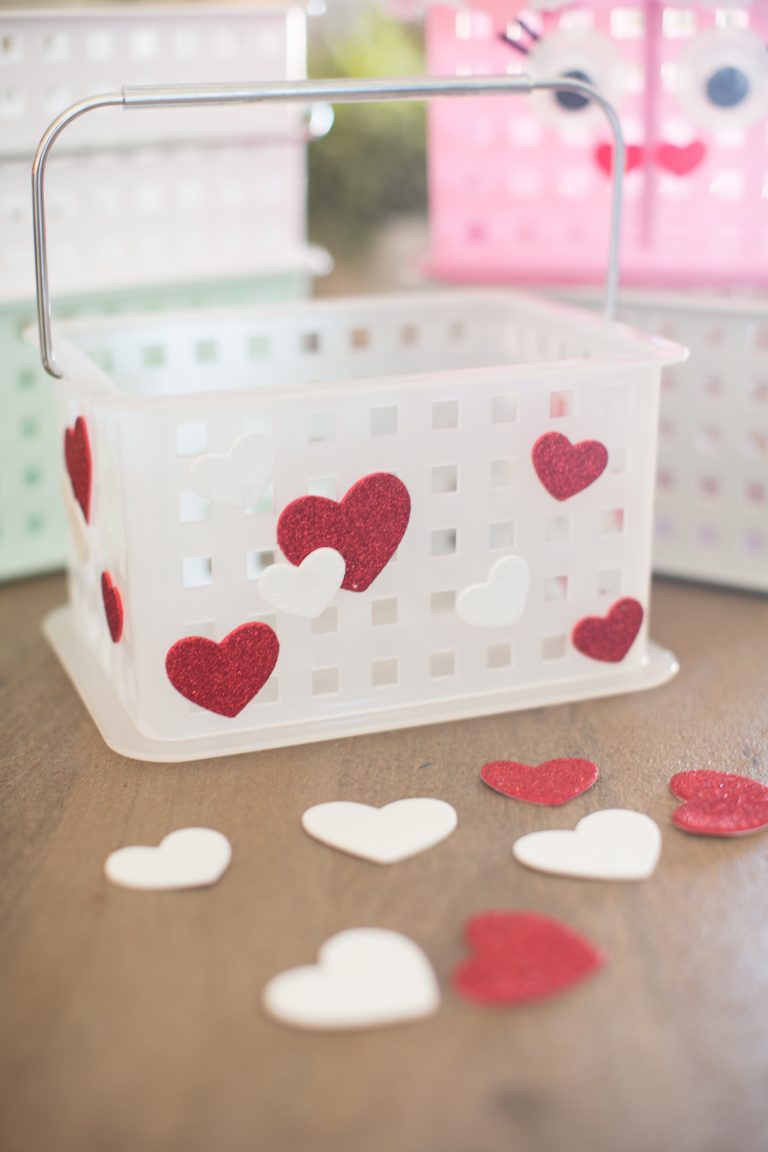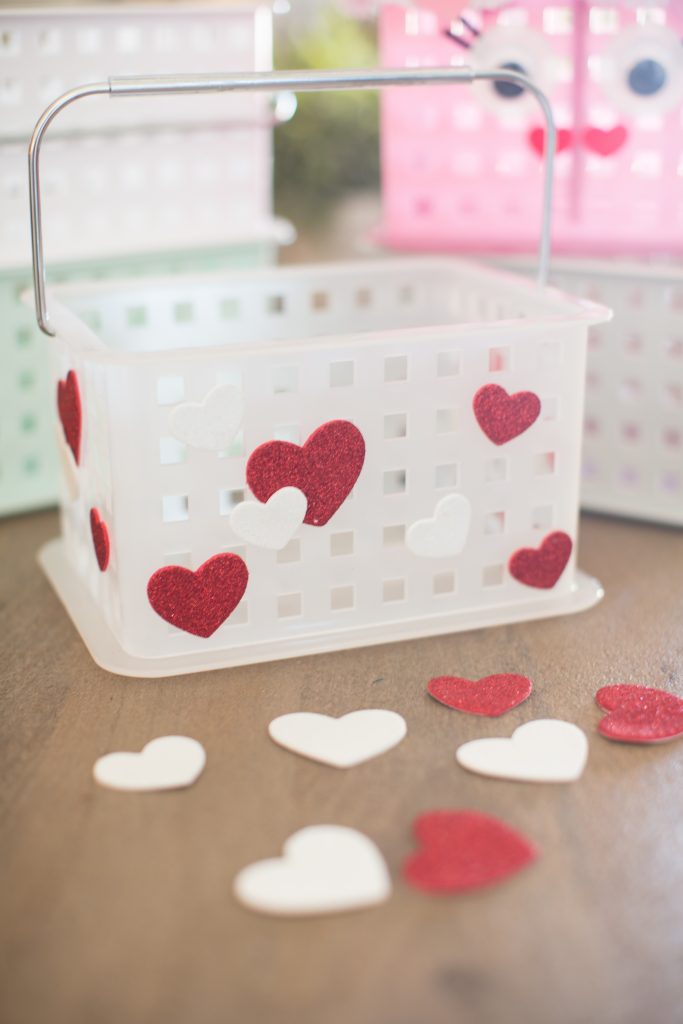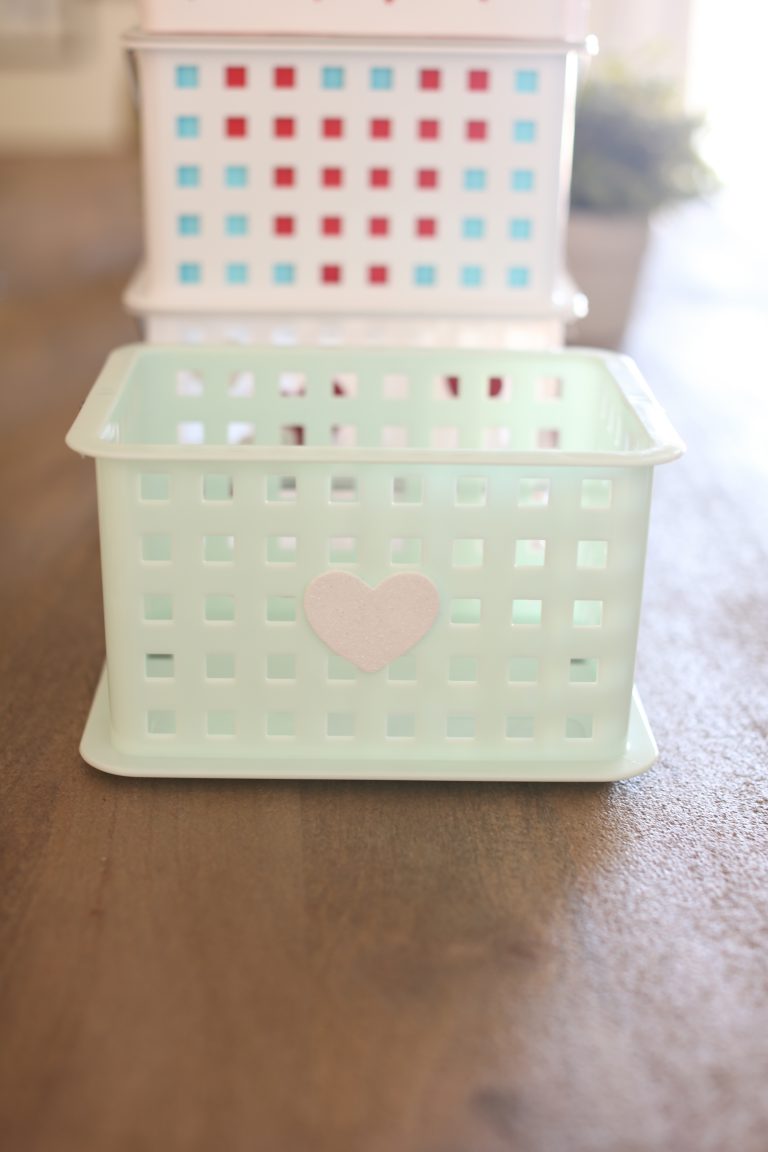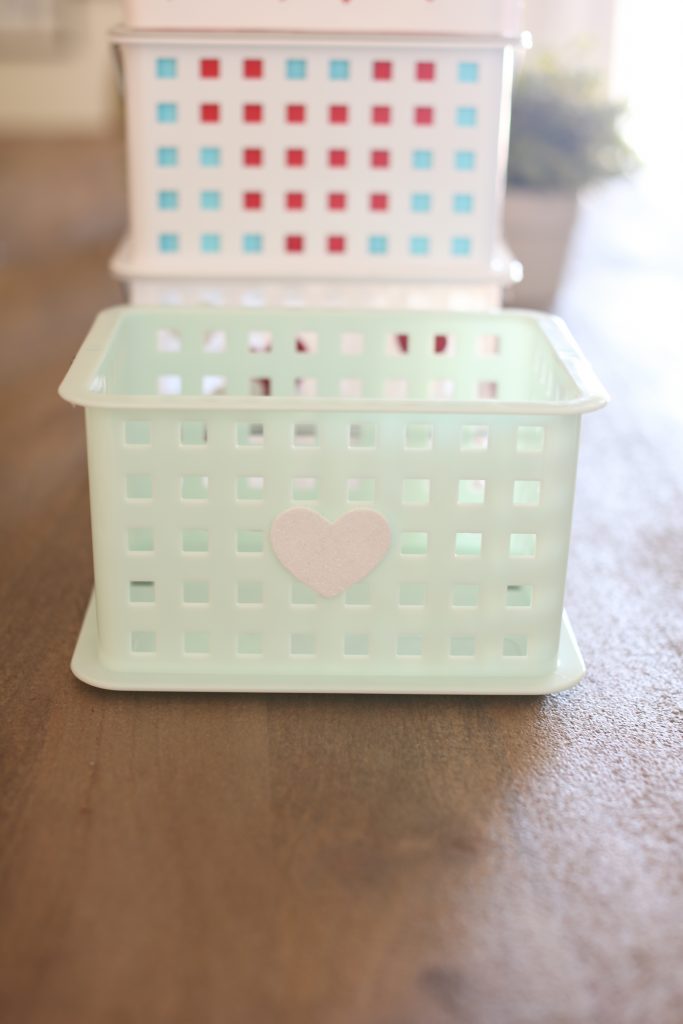 So fun right! Love thinking outside the box when it comes to making Valentine's Day special!