2022 Gift Guides Just Destiny: Gifts for Teachers
This post is sponsored and may contain affiliate links, please read my disclosure policy.
A perfect collection of gift ideas for your favorite teachers, coaches and mentors! Great for every budget and great ideas for gifting to multiple teachers!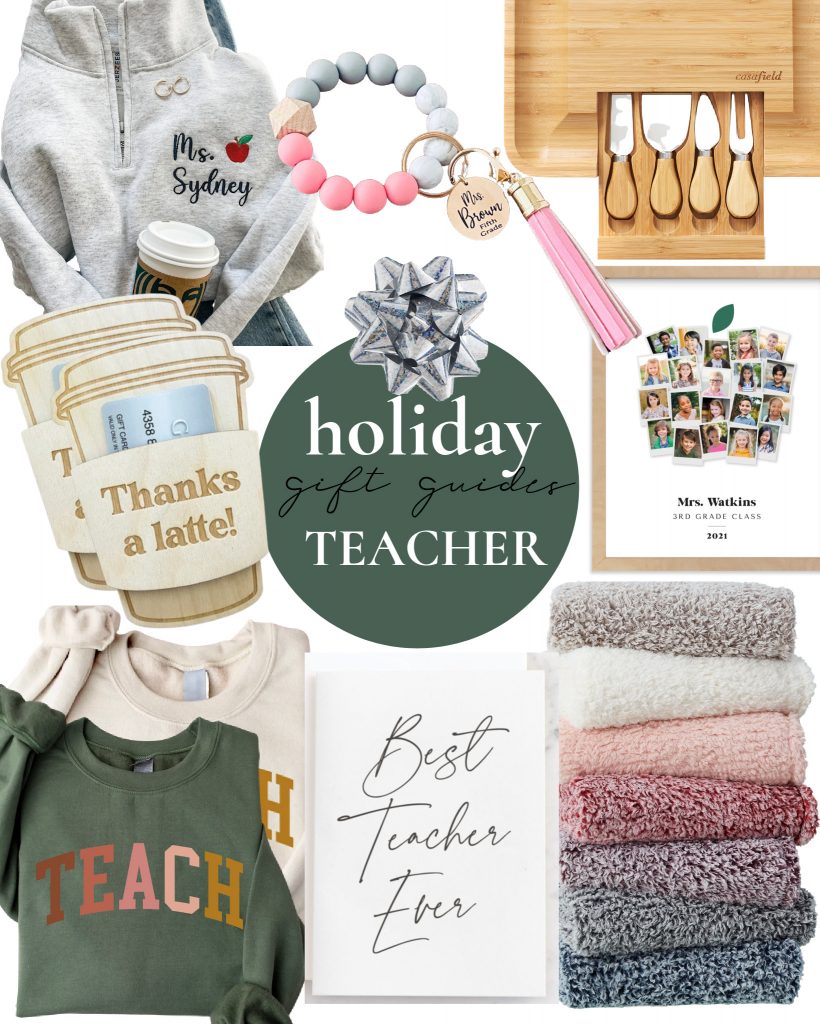 Teacher Personalized Half Zip– such a cute gift! If I was teaching I would love this. Great for those mornings out on duty! 
Personalized Keychain– we all know teachers have keys ha!! This is a cute little idea to personalize those set of keys. Great for administrators too. 
Charcuterie Board– love this for those long nights grading papers! A nice little set for them to unwind after a long day! 
Gift Card Holder– how cute is this gift card holder for coffee! I absolutely love! Great to hand out for multiple teachers! 
Class Picture– a cute way to remember the year! Grab candid picture of the kids in the class and gift it to your teachers! Or maybe there is an event you want them to remember. Another great way to make it special. 
Oversized Teacher Sweatshirt- I could not help myself. SO CUTE!!! Comes in a lot of colors and different styles. I love me a nice sweatshirt. 
Best Teacher Card– want to write a nice note? This card is perfect for everything you have to say! 
Blankets– I love gifting blankets. I REALLY love gifting them when they are under $10! I print out this tag and wrap them in ribbon! Great for multiple teachers.