Marie Kondo and The Container Store
This post is sponsored and may contain affiliate links, please read my disclosure policy.
This post is brought to you by The Container Store.
I just got the cutest products in the mail you guys! Couldn't wait to share them with you all. It's a new exclusive line from the organization queen ,Marie Kondo! You guys know I've been working with the Container Store the last few months and each month we get to share with you all some amazing products they have in store and online. Make sure you check out the closet we did last month!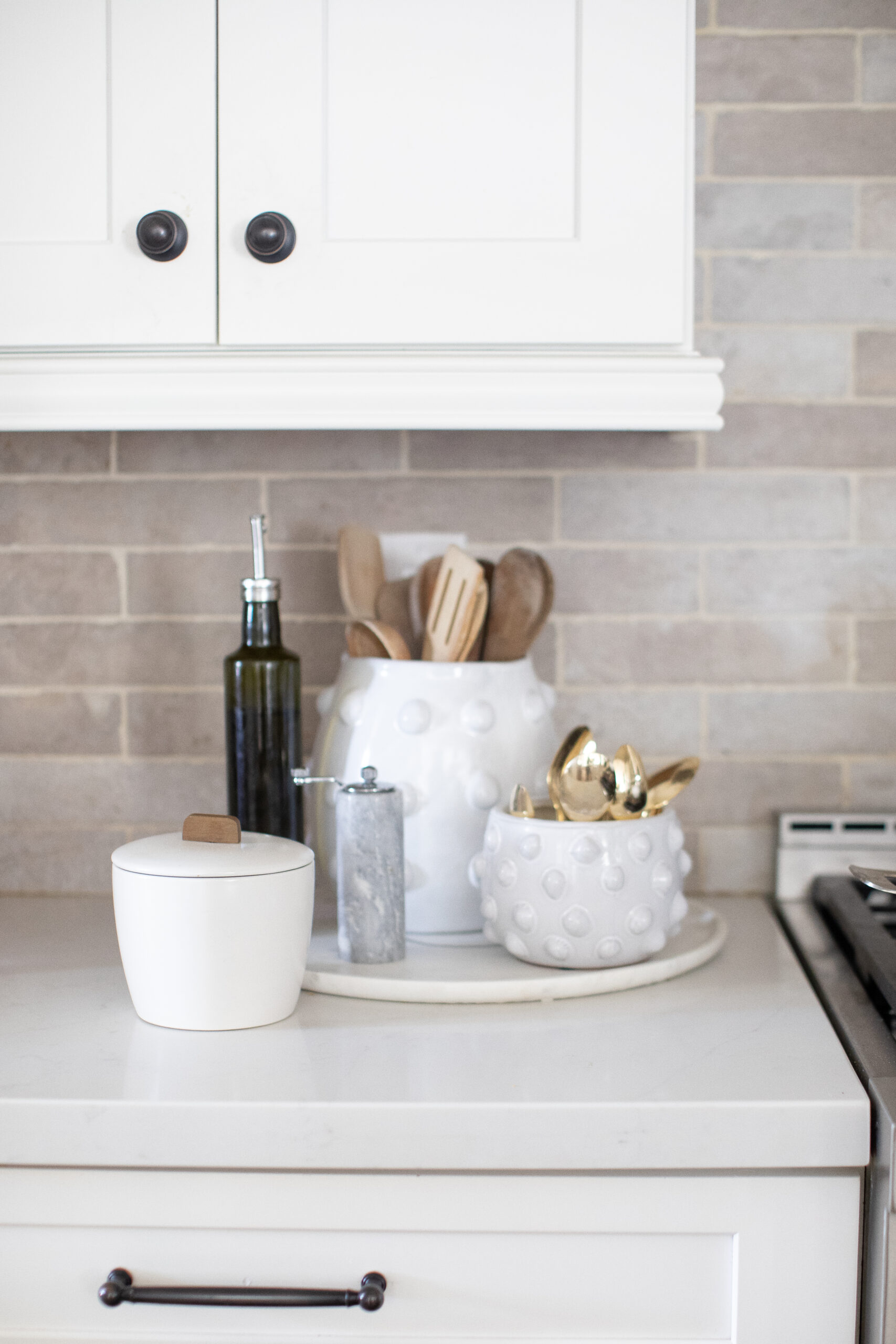 Hopefully you've been getting some great ideas and inspiration to get your homes and spaces in order. There comes a time when each of us will need to reorganized or upgrade some of the organizational systems in our home so this is a great source!
If you're not familiar with Marie Kondo she is the author of "The Life-Changing Magic of Tidying Up" and the creator of the Spark Joy movement. Meaning everything in your space should bring you joy and if it doesn't, well its time to let it go!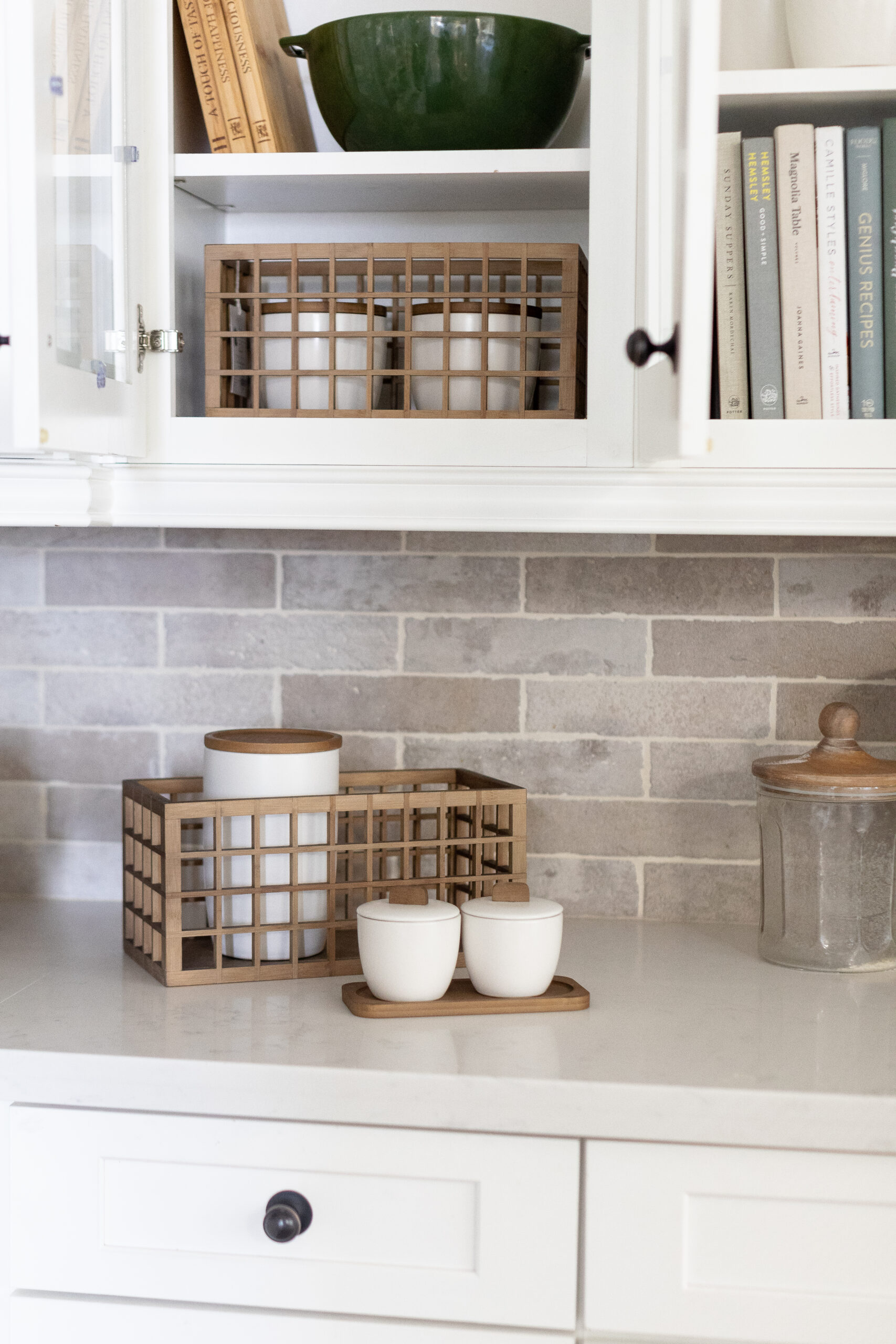 Her collection includes closet storage, kitchen storage, decorative storage, kids organization, home office and closet storage. We had the opportunity to choose a collection and I thought the kitchen storage looked so amazing!
She's included these beautiful canisters in a small, medium and large size. I love the creamy color and the more modern silhouette that goes along with it. These have a small wooden handle on top for easy access. They also come in black if that's more your vibe.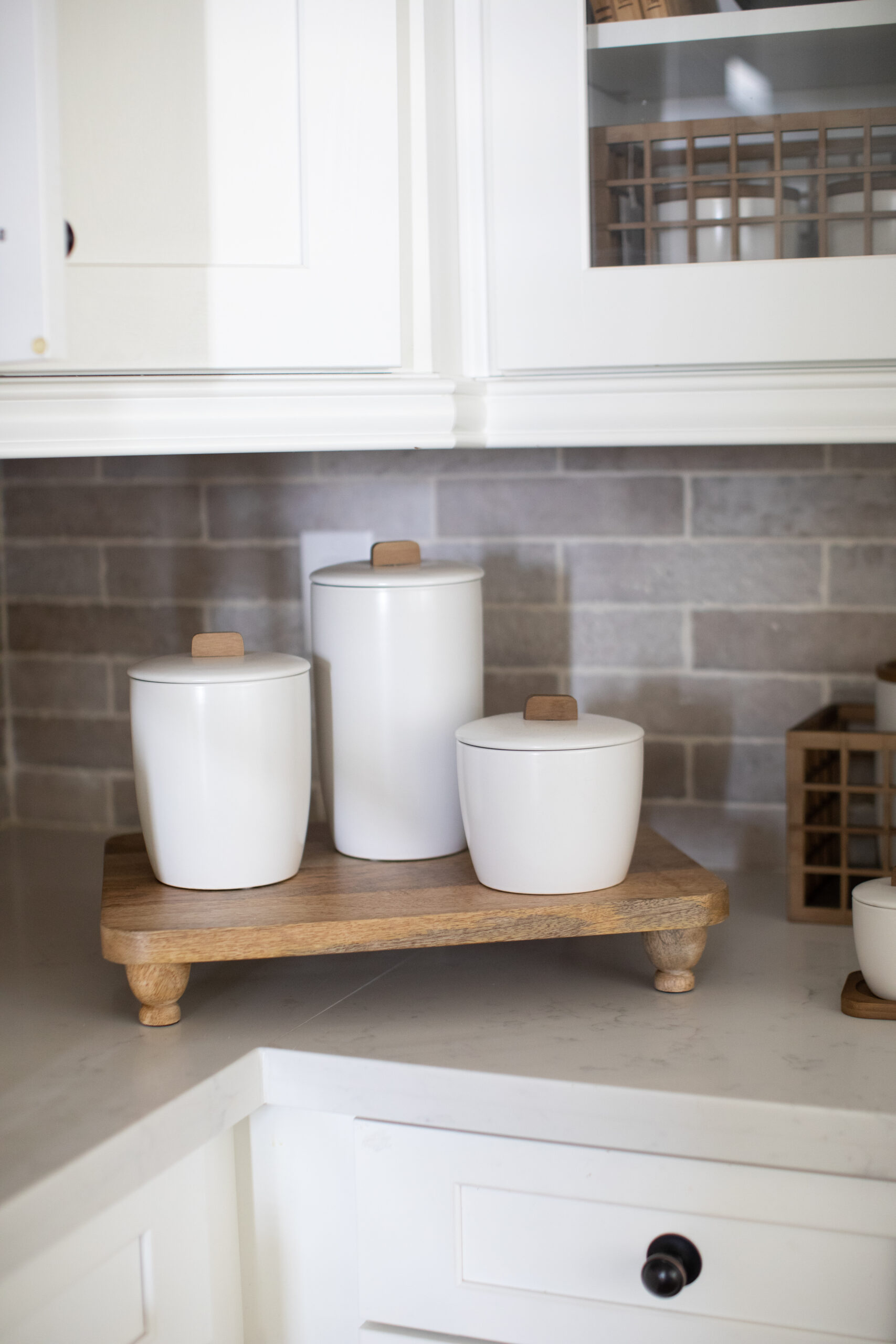 These other canisters can be used for pantry staples like rice, beans and any other dry pantry items. Instead of a handle they have these beautiful wood tops with a seal to keep everything fresh! They also have glass ones that are SO dreamy too! I think I might like those the best. ( Keep scrolling to shop them!)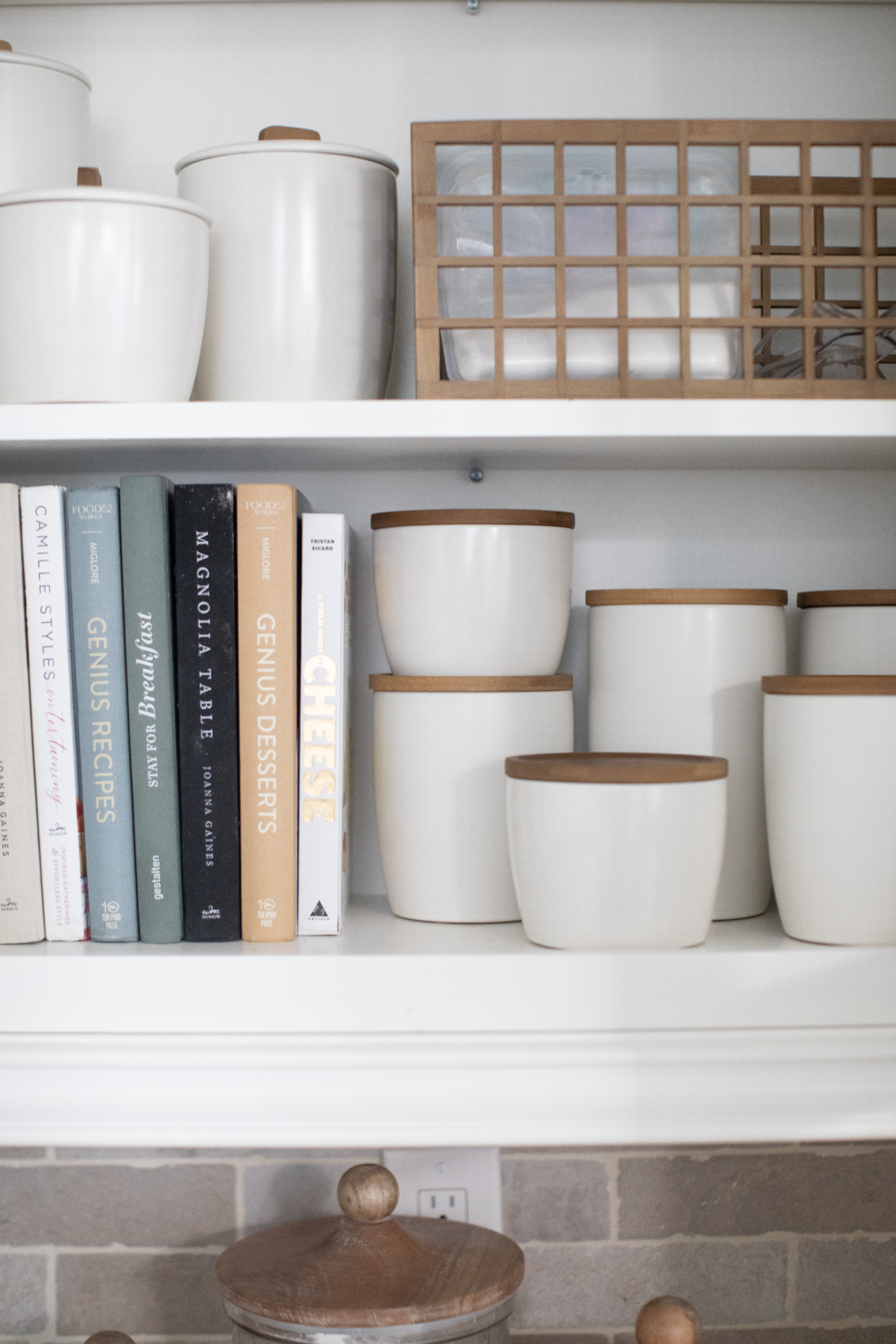 She also has the coordinating baskets with a modern grid pattern. The baskets are made of wood as well and coordinate wit the wood tops of the canisters and wood handles. It's such a beautiful set! You can use Stasher bags and organize them in these baskets, but they are also great for ceramic containers themselves! How beautiful would a row of these look in a pantry?!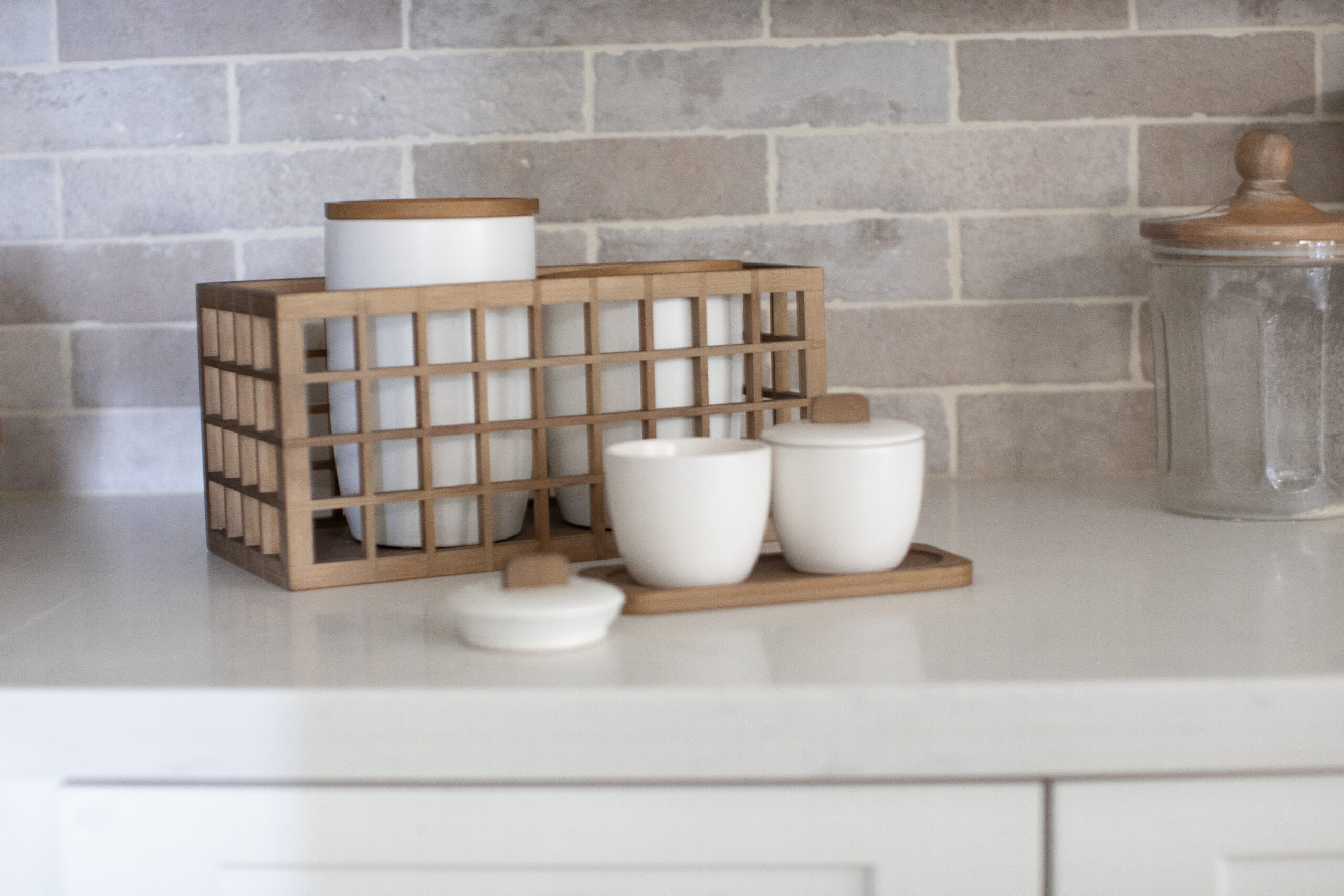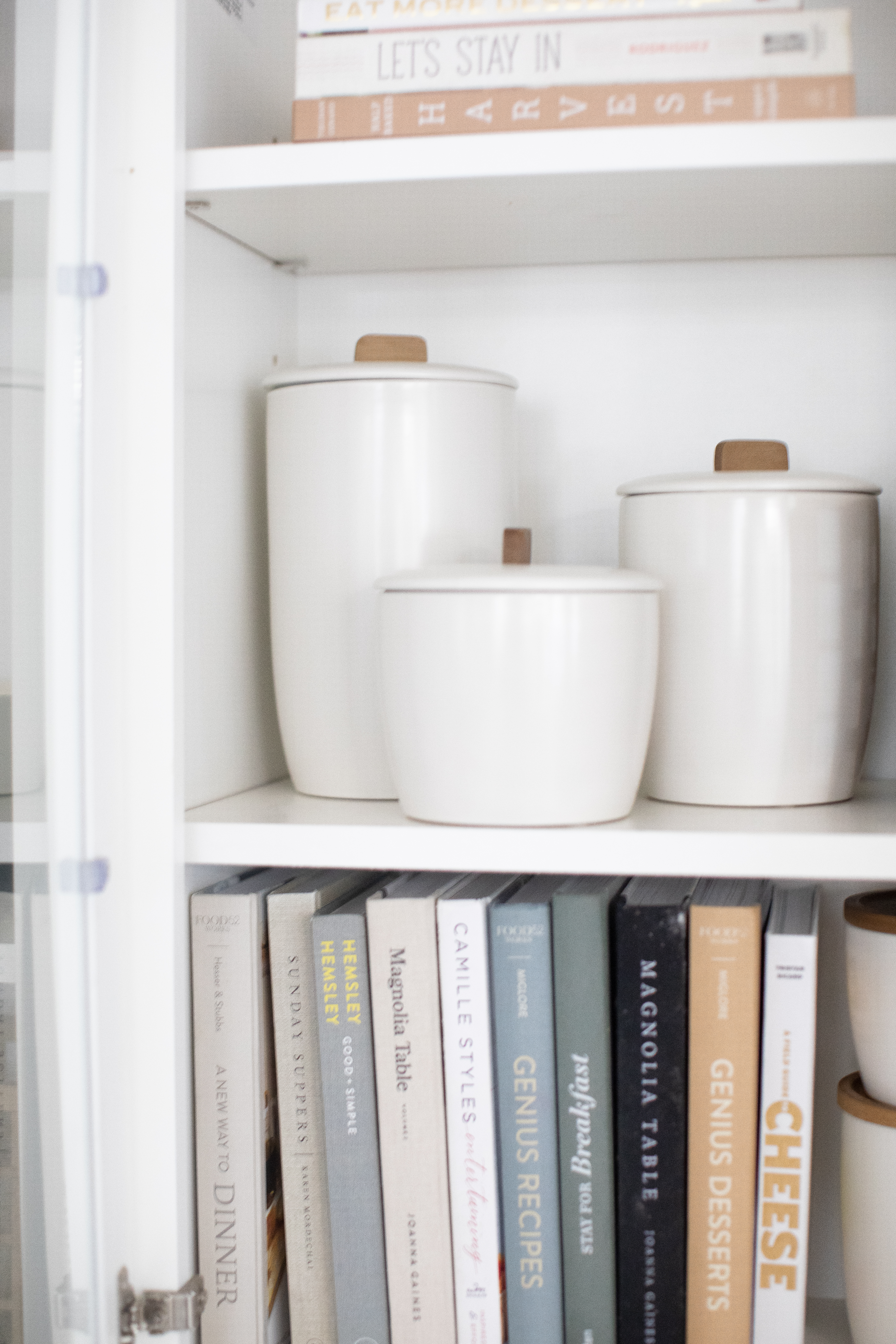 She also has these beautiful pantry labels so you can label each canister. I also found the matching spice jar labels too! I love how minimal they are. They can really go in any kitchen!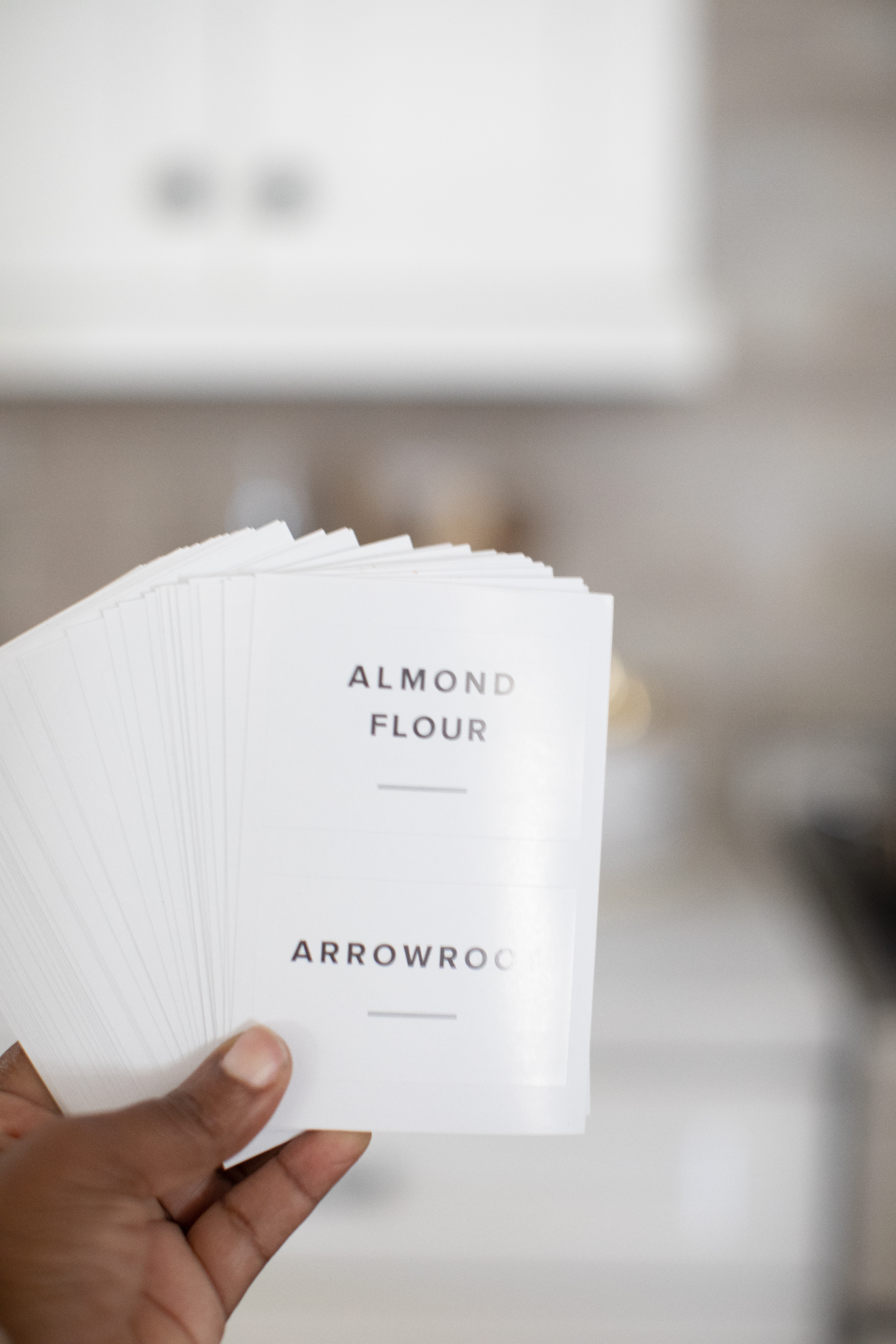 I've rounded up a few of my favorite products from the line below so feel free to shop them. But also make sure you head to The Container Store to see then entire collection for yourself! You will love it.
Also if you're on Instagram them make sure you are following The Container Store, you'll see this years Container Store ambassadors showing off their favorites too.