Easy DIY Closet Organizer in One Weekend
This post is sponsored and may contain affiliate links, please read my disclosure policy.
This post is sponsored by my friends at the Container Store. All opinions are mine! A good weekend project is something we all need in our life! Maybe you have a long weekend or a few days off and your looking to do something productive with your closet! This DIY closet organization project is just for you! You can get all you need at your local The Container Store using the Elfa Organization System! 
The Elfa system has an entire closet organization system that you can easily DIY. In one weekend you can demo a small walkin closet, paint it and install this entire system!  For our sons closet we used a 6ft system and a 4ft system to create custom DIY shelves and hanging spaces just for him. What I also love about this system is that you can add more as you need! It truly is customizable! This is a great option if you're not ready to spend 5-10k on a closet at the moment!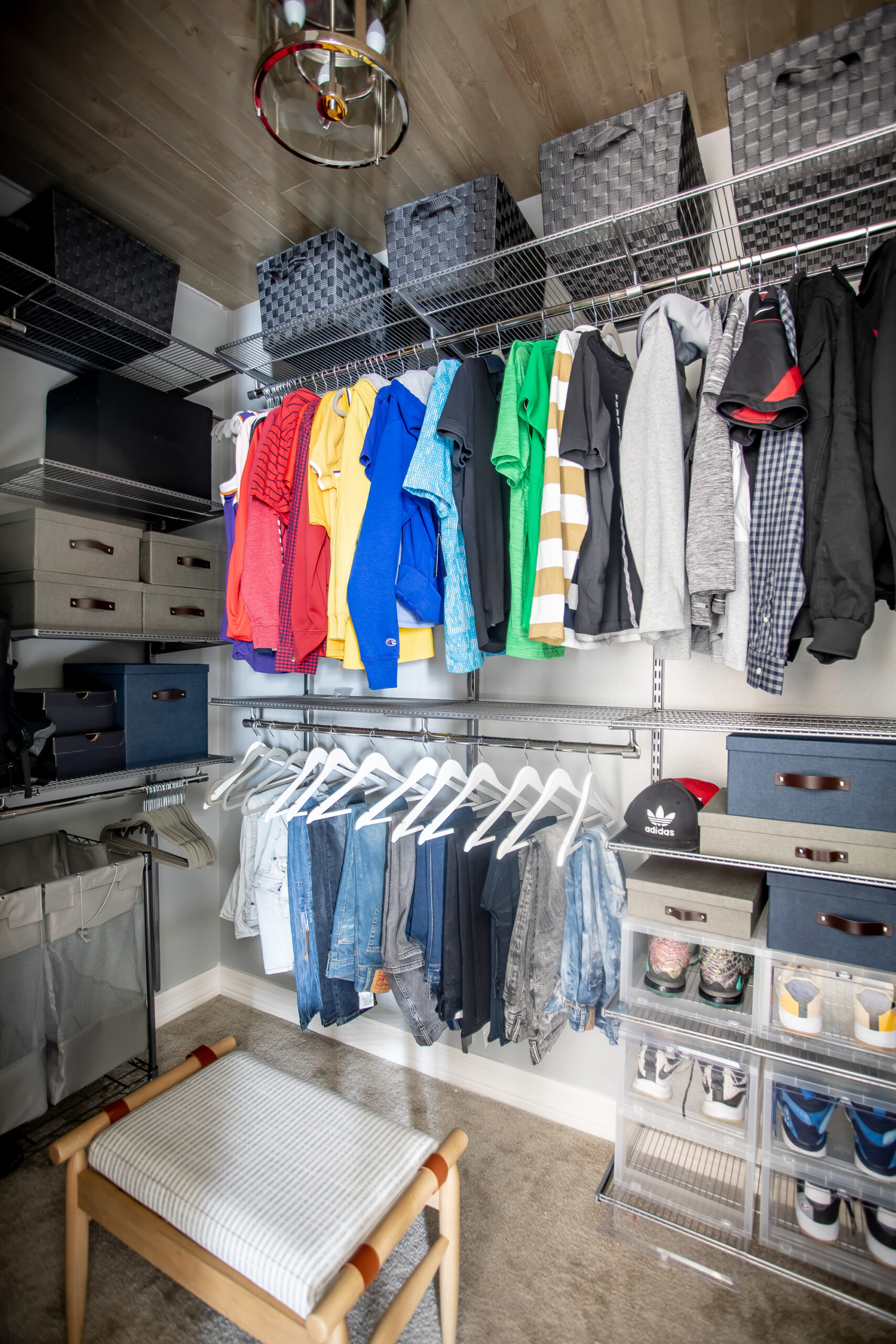 How to Build a Customizable DIY Closet System
So how do you even start to customize your closet? Well, the first thing I did was I removed the old closet system from his room and gave it a fresh coat of paint. The old system was a basic builder shelf that came with the house. We didn't have an option to upgrade any of the closets so this is what we were stuck with. It's such a horrible solution and doesn't even scratch the surface of using the entire space.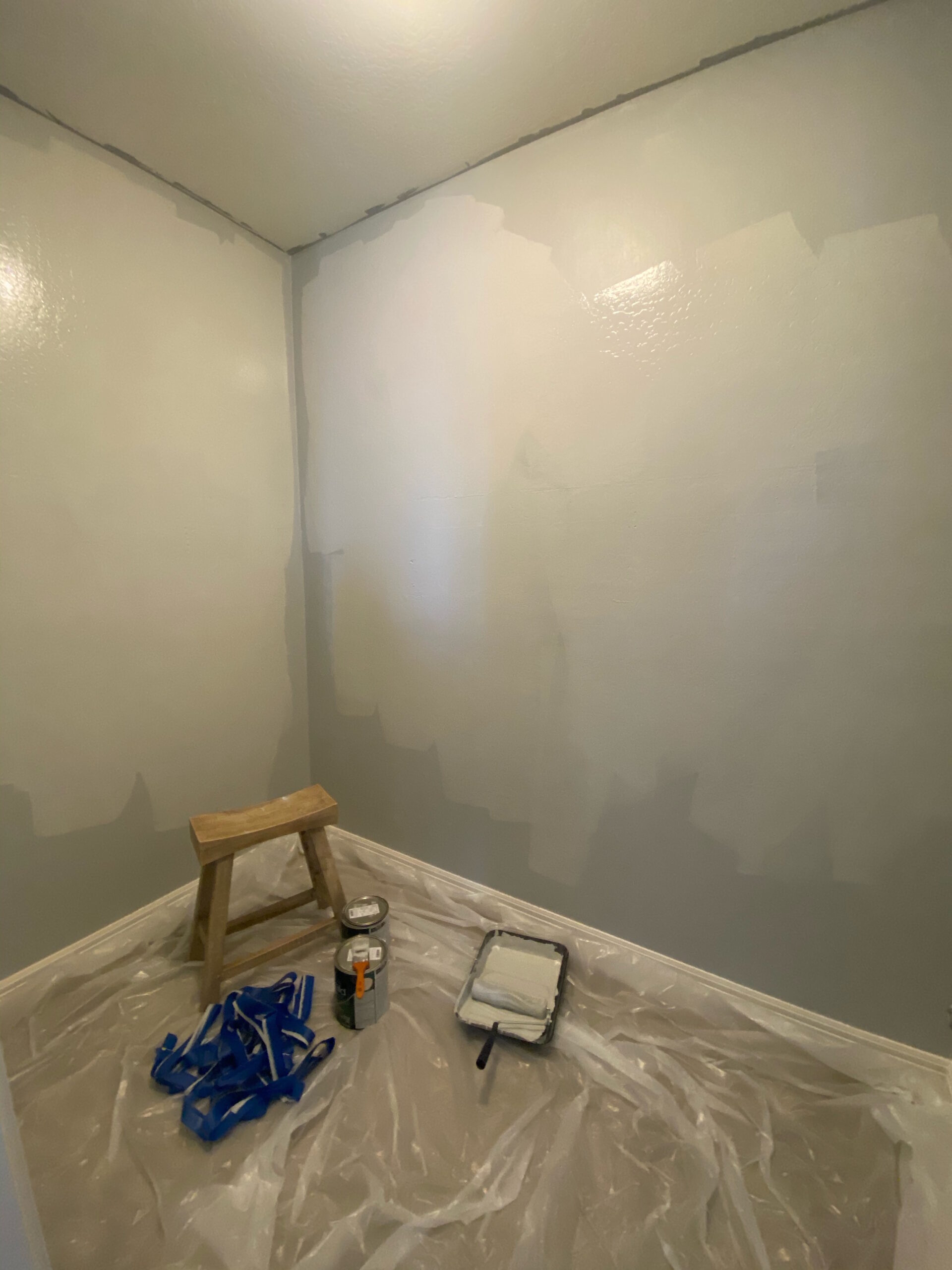 Next, I started to installed the system. You'll need to first install the long bar. This is were the long part of the closet will connect and everything will connect to that.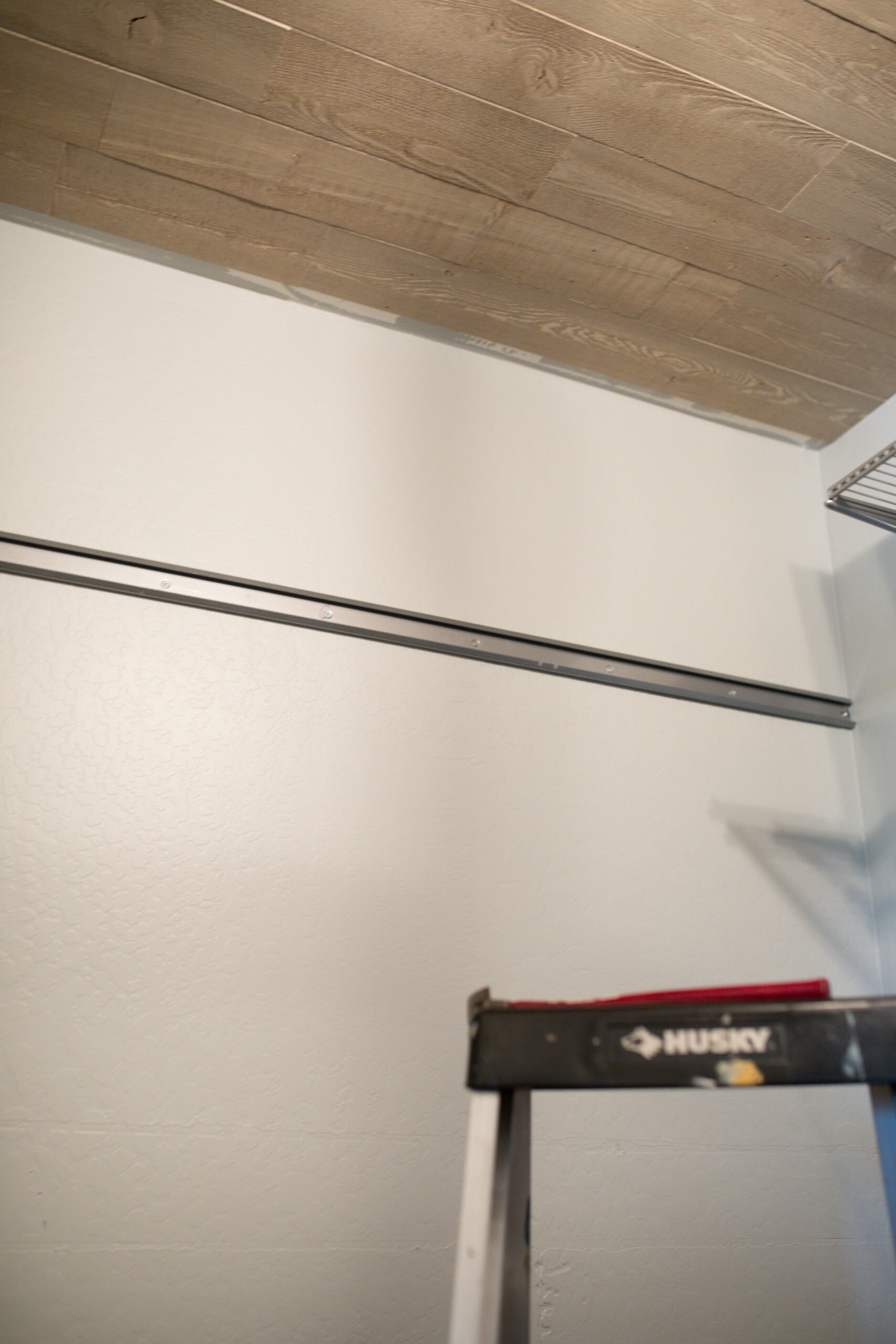 Use a leveler to draw a line and decide how tall you want the closet to the from the ceiling. I wanted about 15-24 inches from the ceiling to the top of the closet system. 
The system comes with anchors to make sure the closet is nice and secure. If you hit a stud great if not make sure you use those anchors!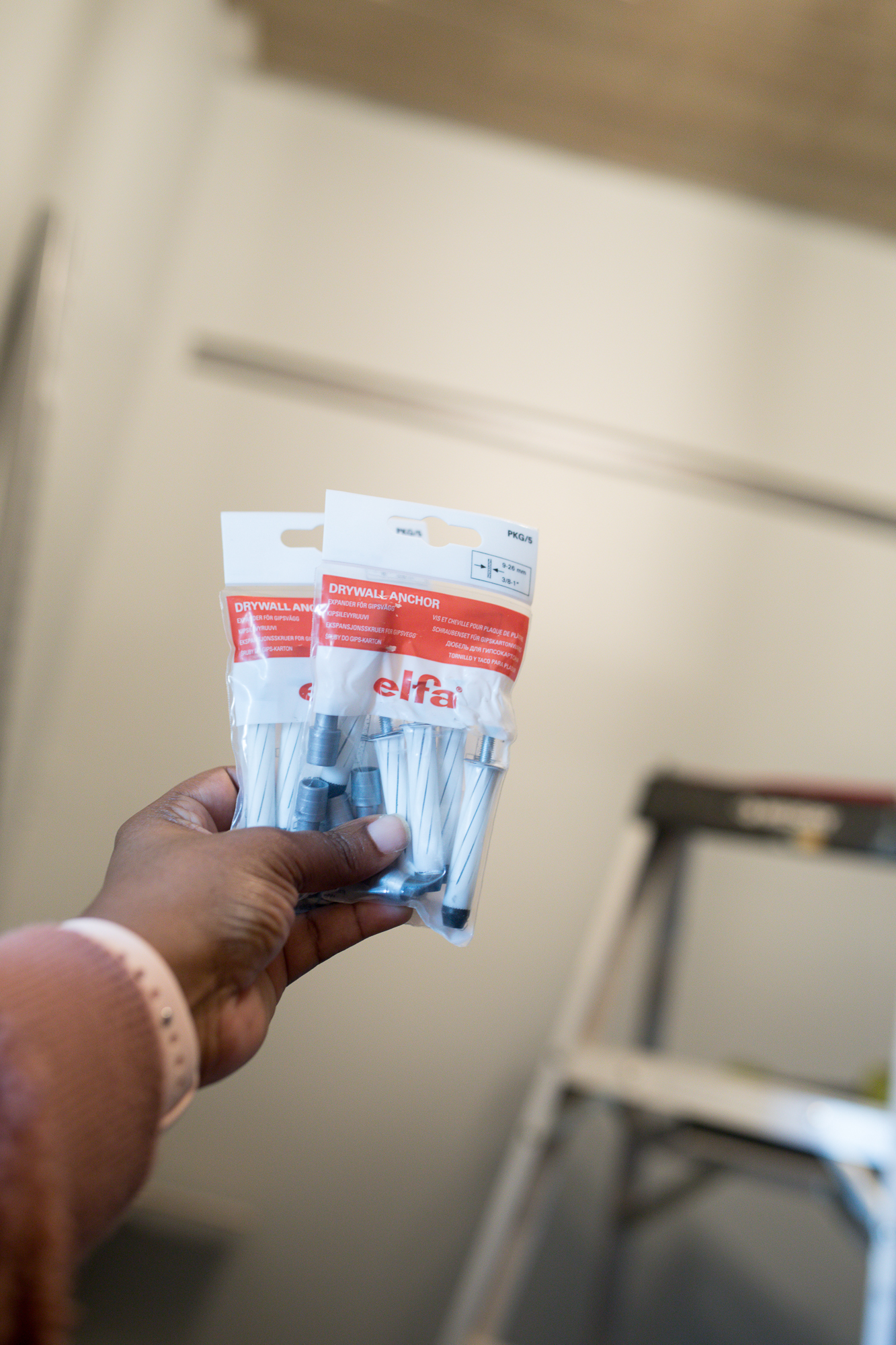 Next slide on the tracks. The shelves and drawers will connect to these bars to build the customized closet. Super simple so far right?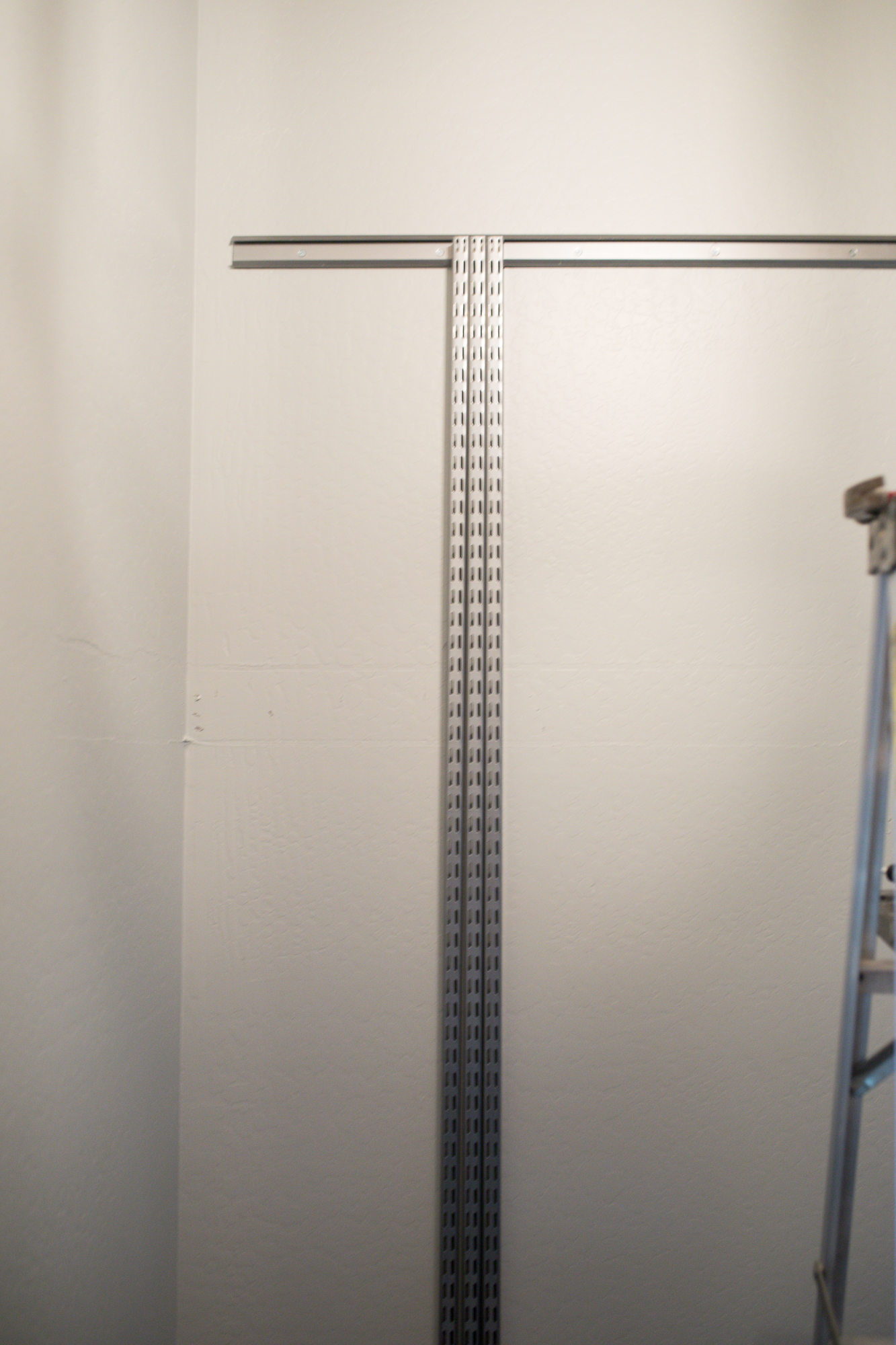 Hook the brackets to the standard. The instructions say to keep the standard tracks together because it's easier to line everything up correctly. Genius!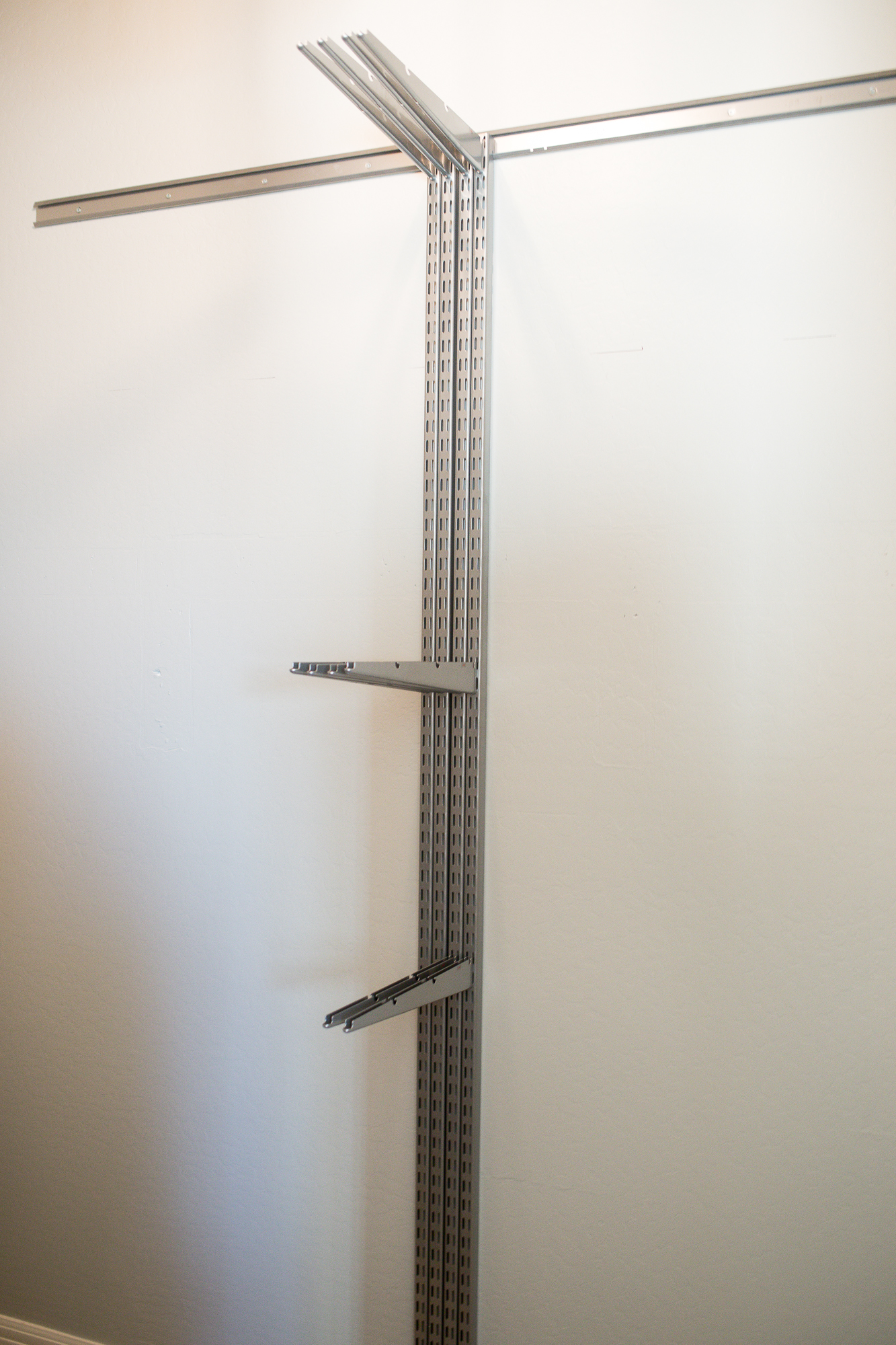 Next spread everything out to match your design. 
Attach shelves to the brackets and bars from the shelves.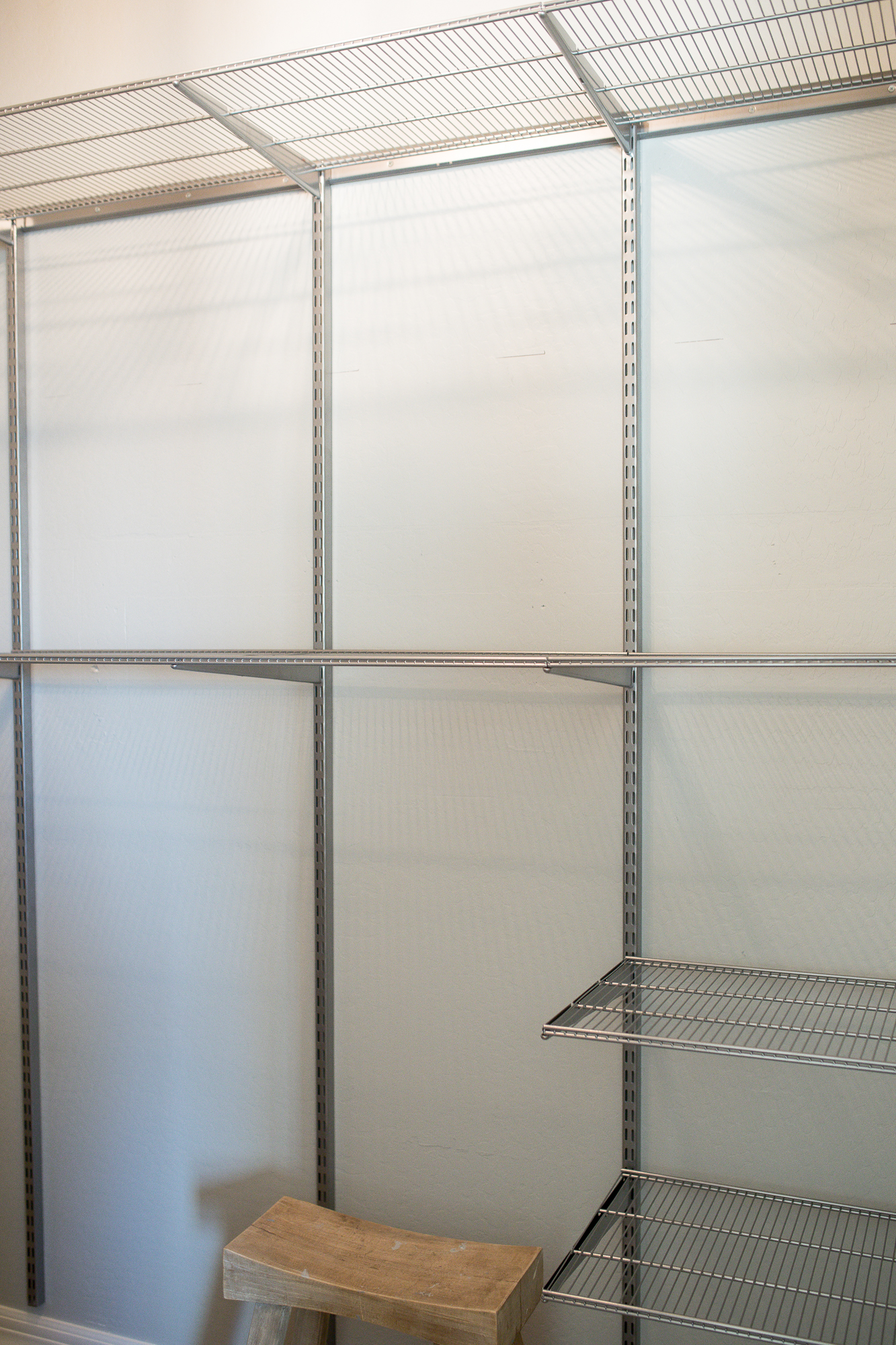 Then you install all the extra things like closet rods and shelf covers!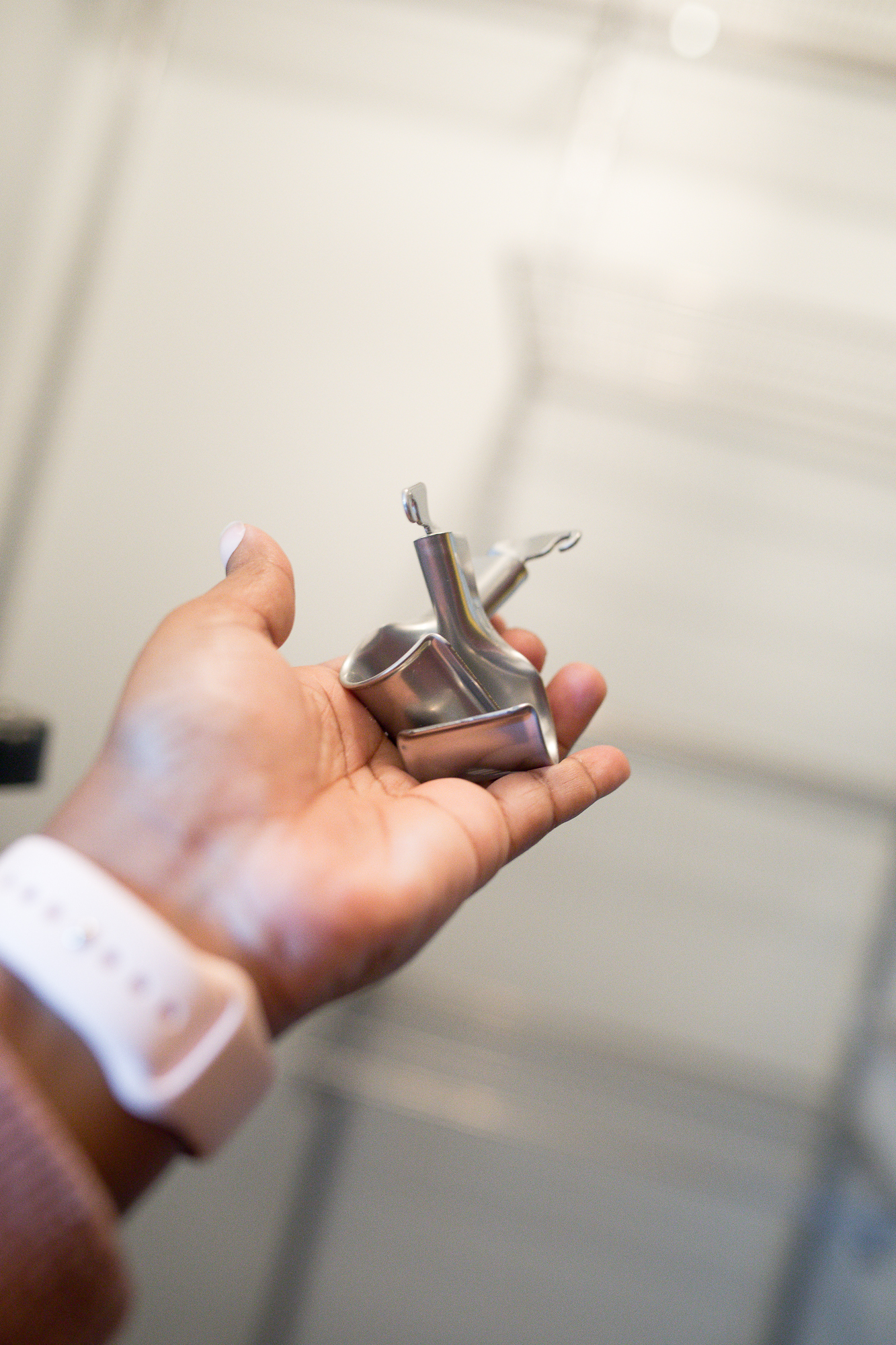 I just love how easy it is to customize! It's perfect for a growing teenager too! Elfa has so many extra components that make this closet even more personal. Including elfa  drawers, elfa shelves, valet rods, and so much more! 
ELFA Closet Organizing 
A couple of years ago I also installed the same system in my daughter's closet and in the boys room ( when they shared a room ) I told you, I love this system for spaces like this!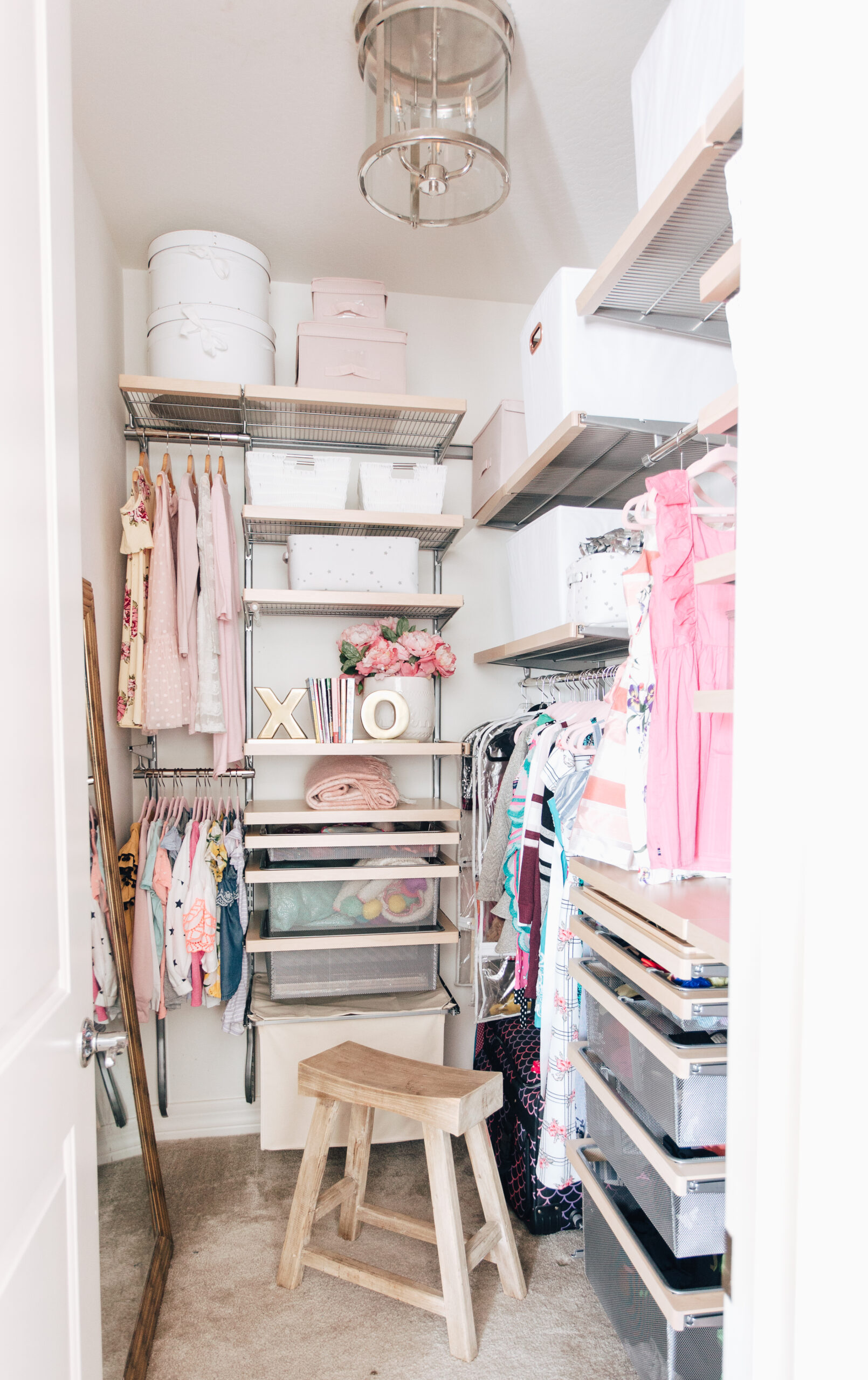 We filled it up with basket and organizers perfect for him and all his stuff! My favorite are the sneaker drawers that show off his growing shoe collection. If you have a sneaker head in the family then these are THE shoe displays to get! They come in red, blue and black! 
Above are some Bigso boxes which are another favorite of mine! I used some for the kids "home learning" station. The boxes are made of hard cardboard and are great for organizing EVERYTHING.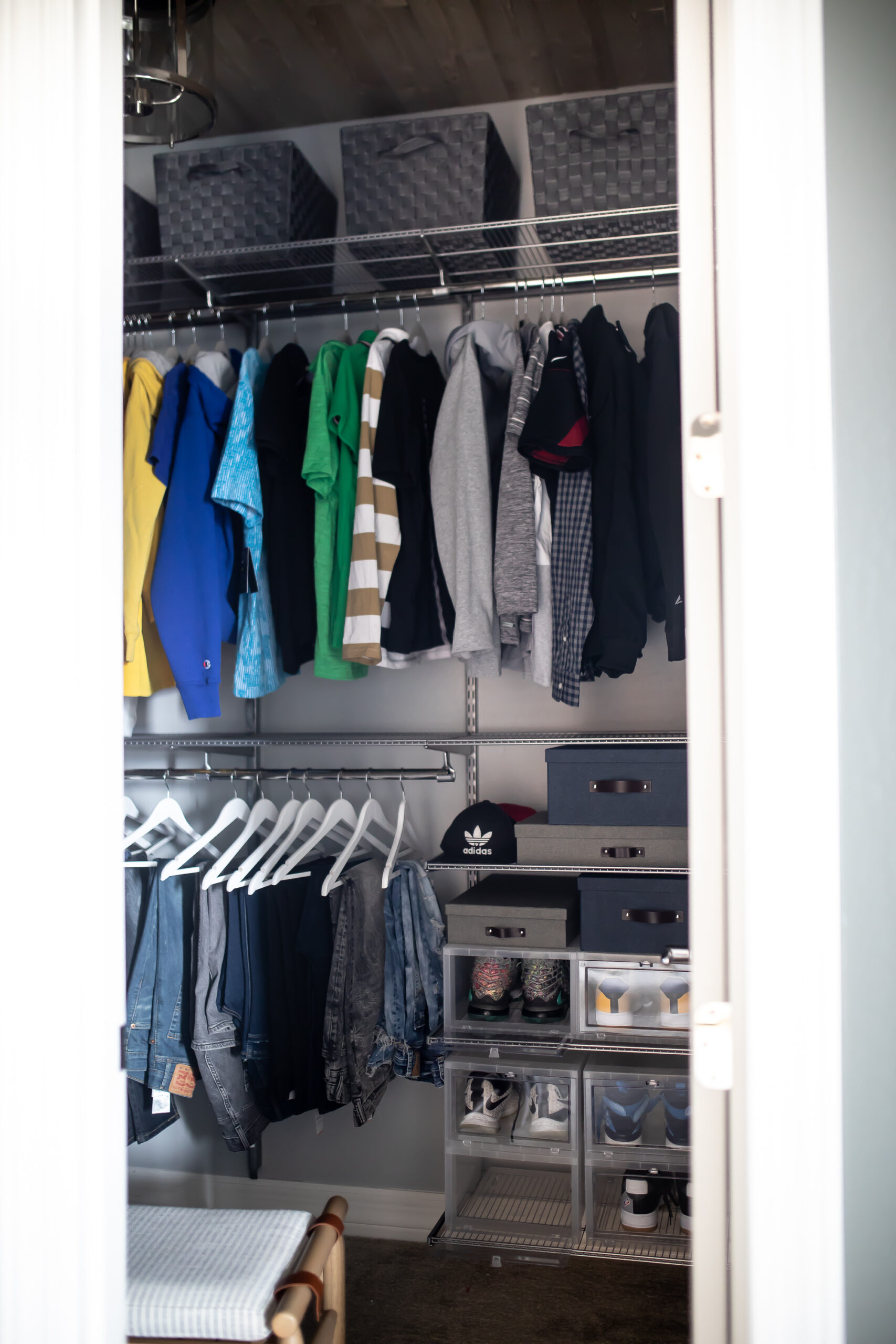 See and shop some of my favorite closet essentials from the Container Store below: