This post is sponsored and may contain affiliate links, please read my disclosure policy.
SEE MORE OF MY OFFICE HERE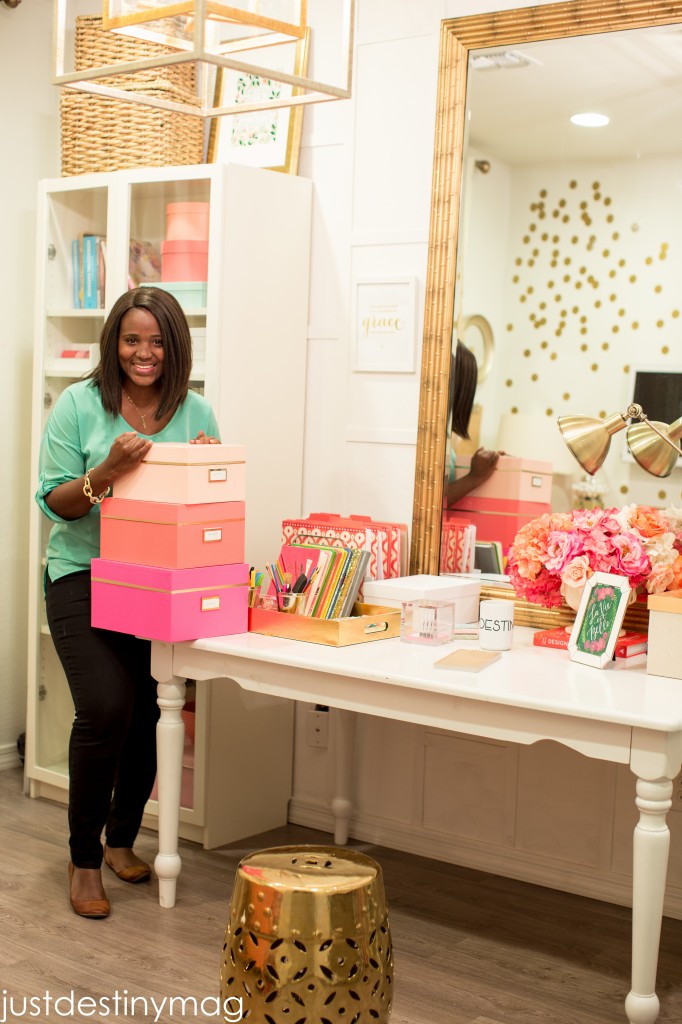 Inspiration truly comes from everywhere. I've always loved this cute notebook my friend Andrea gave me last year at SNAP. So I decided to blow up that pretty little scene and duplicate it on my wall. With the help of some vinyl decals dots from Walls need Love, I was able to make my little day dream come true……..a DIY gold confetti wall.
DIY Gold Confetti Wall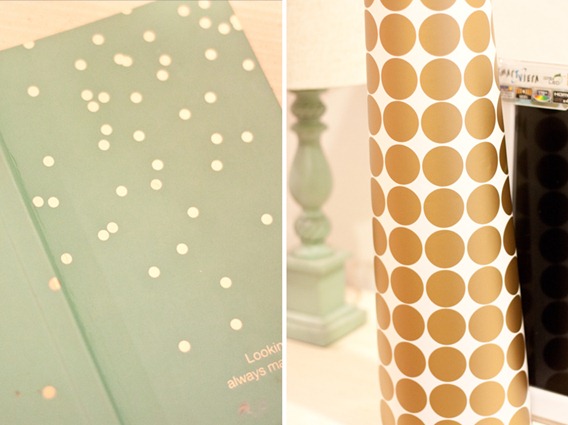 To start my project I ordered 144 (2 in) dots from WNL. I was worried that the gold would be too shiny, but it has the perfect tint to it and doesn't clash at all. They peel off like stickers so it's super easy to apply! No transferring needed at all!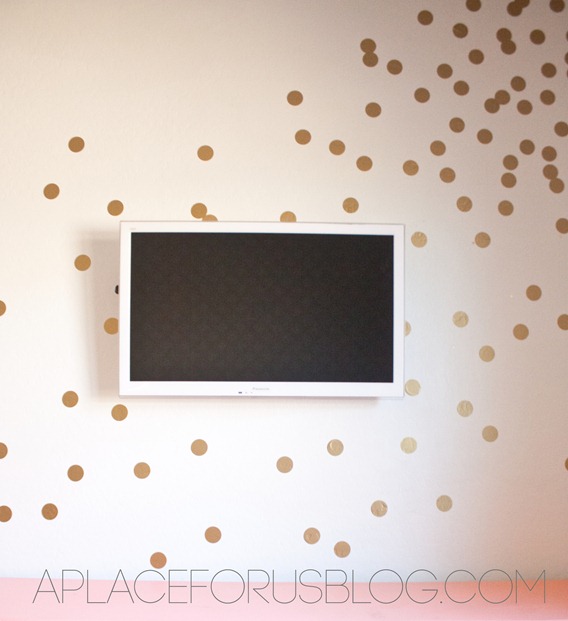 To start I laid out my notebook and tried my best to copy it onto the wall. To make a cascading affect I started with a cluster on top and then spaced them apart as they got closer to the bottom. Follow that rule and your really can't go wrong:0)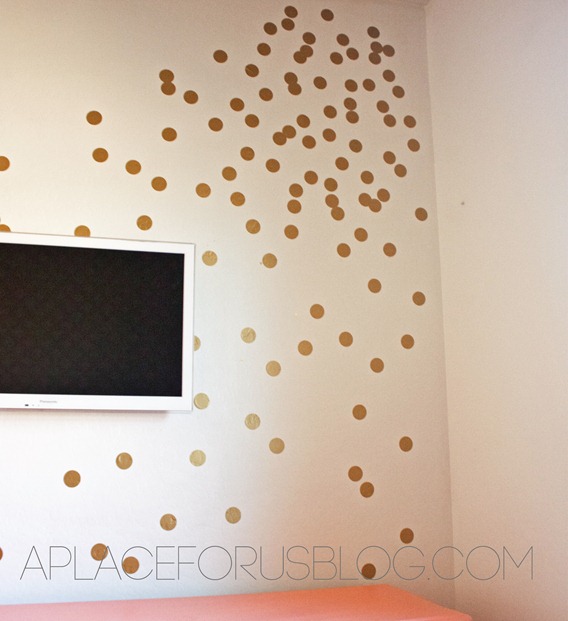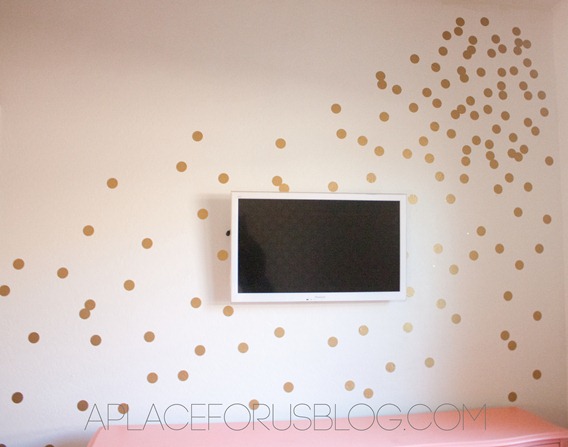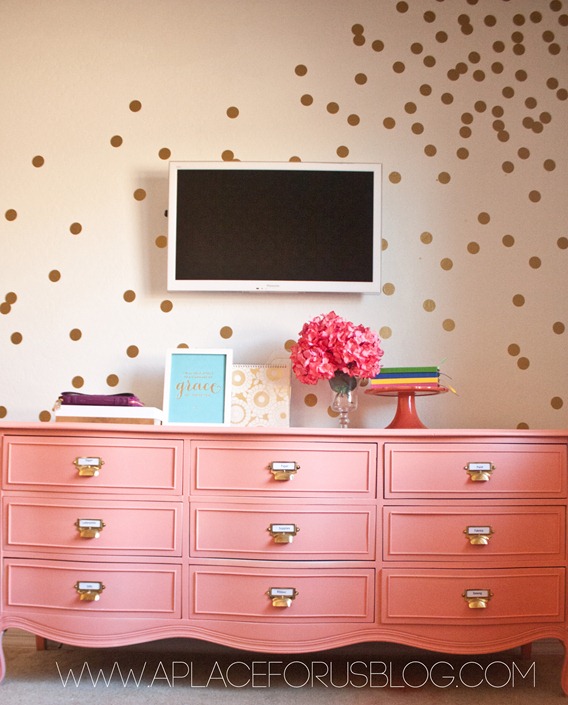 Tomorrow check out the details of my coral dresser with the brass pulls over on Infarrantly Creative! I will be contributing some of my DIY projects over there this year once a month! I'm so happy to be teaming up with Becki and her team!! I met her last year at SNAP and we immediately clicked:0) See you over there!
I would love for you to check out my updated office! The confetti wall has really caught on! I bet you have seen it everywhere! I still have it up in my gold and coral office space here.