This post is sponsored and may contain affiliate links, please read my disclosure policy.
Dresser makeovers are one of the easiest projects for DIY beginners. A little sanding, painting and drying, and you got yourself a "new to you" piece of furniture.  With painted furniture being one of the biggest trends of 2013, I knew it would be the perfect addition to my office space. I chose a beautiful coral color by BM (Coral Gables) and to make it extra special and fitting for an office I added some card catalog  pulls with labels. PERFECT!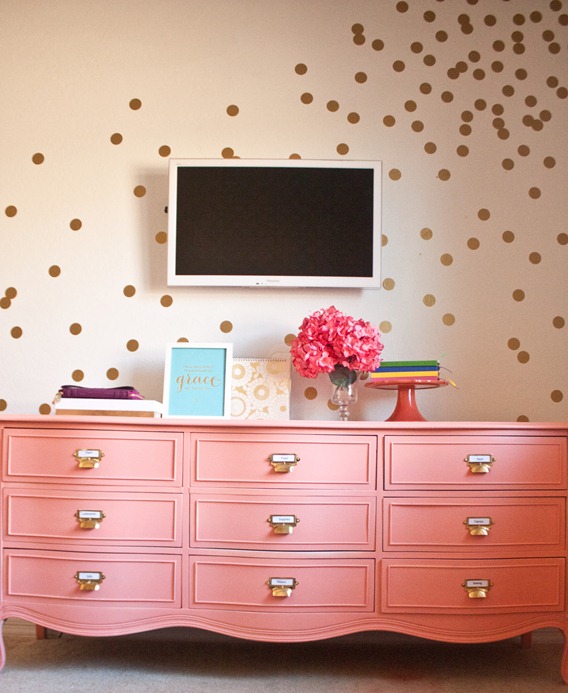 Come check out how I did it.
Like I said before this is an EASY beginner project, great for those who want to get there DIY feet wet. What your going to need to complete this project is:
Sander
Extra Rags
Primer
Beautiful Paint Color (Coral Gables)
Polyurethane (Optional)
Pulls
First take your dresser and give it a light sanding with a fine-medium grit sandpaper. You want to take any shine off or any imperfections you might see. After that wipe it down with a dry cloth of tack cloth to remove any sandpaper.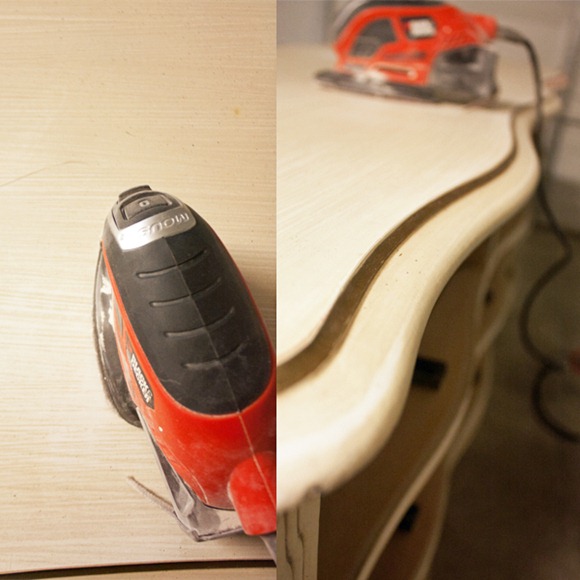 Next, use a really good primer. This is important because you want your beautiful paint to stay put and not smear or chip away. I always use KILZ oil based primer in a can for furniture redos. Just make sure you give it a real good shake before you spray it on, other wise when you spray your going to get a sandpaper texture.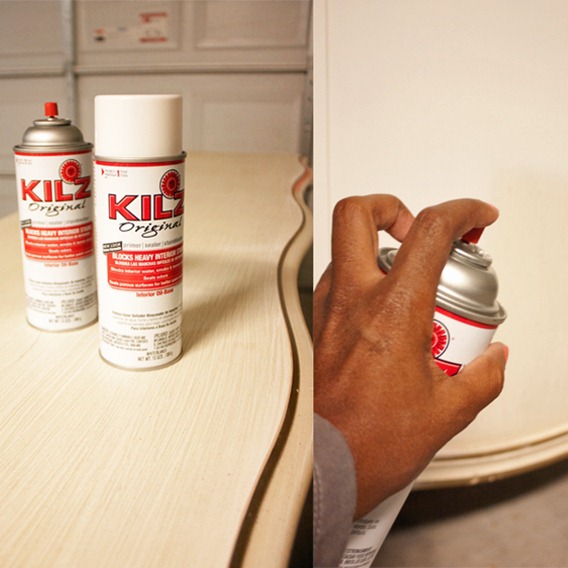 Give it one good coat, two if you want to be an over achiever:0).
After it's dried overnight or a few hours sand it again, very lightly. Take your towel and give it a good wipe down to remove sandpaper.
For the next step  I suggest you use a sprayer, because it will give you a pretty finish! But you can definitely use a variety of sponge rollers to paint it by hand. I don't like using brushes because of the marks. I found that sponge rollers are the next best thing if you haven't gotten yourself a fancy sprayer.
TIP:For a pretty finish move your gun back and fourth, and follow through from edge to edge. Never stop in the middle of a piece because it might give you some drips!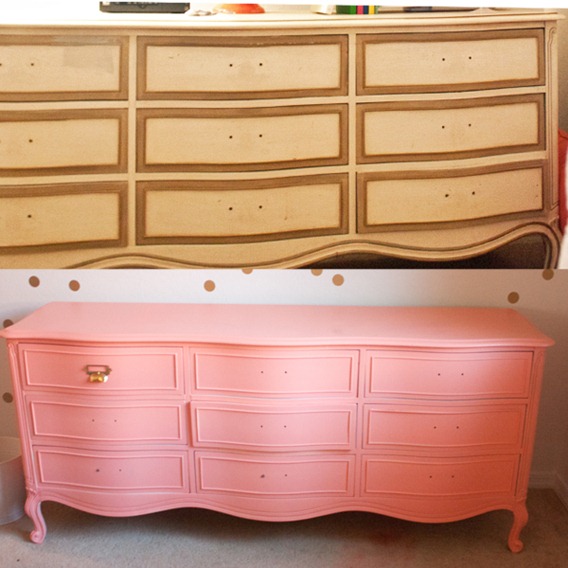 As you can see I was anxious to get going on the knobs, but I slowed down to snap a pic! Isn't that color lovely?
At this point you can spray it with a clear coat of polyurethane for extra protection. Let it dry for a couple of day before you attach any hardware.
……………………………………………………
I knew I wanted this dresser to be labeled so I purchased these labeled pulls from Vandykes in brass.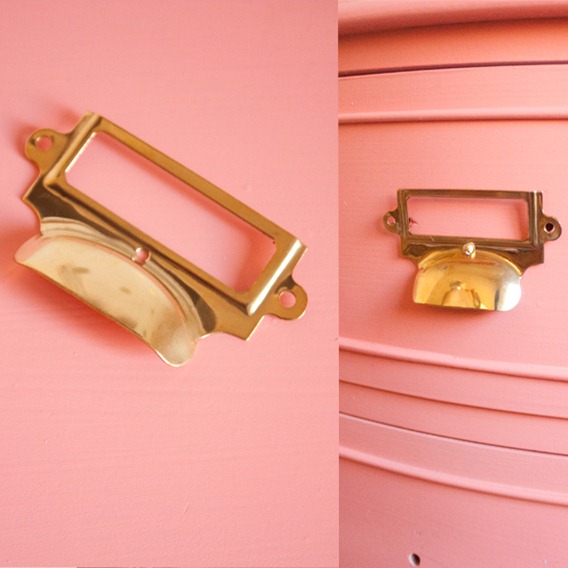 I printed out some labels from my computer and slipped them right it! This is one of my favorite pieces by far!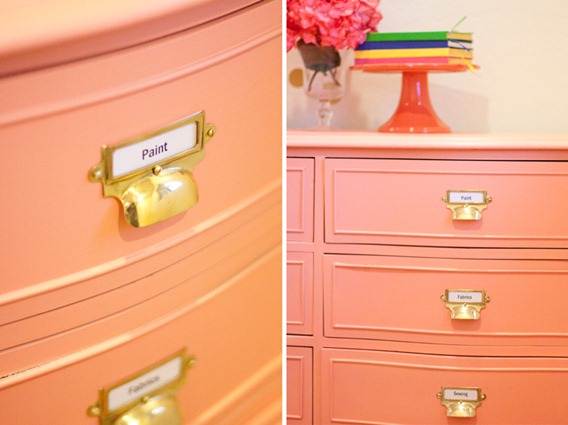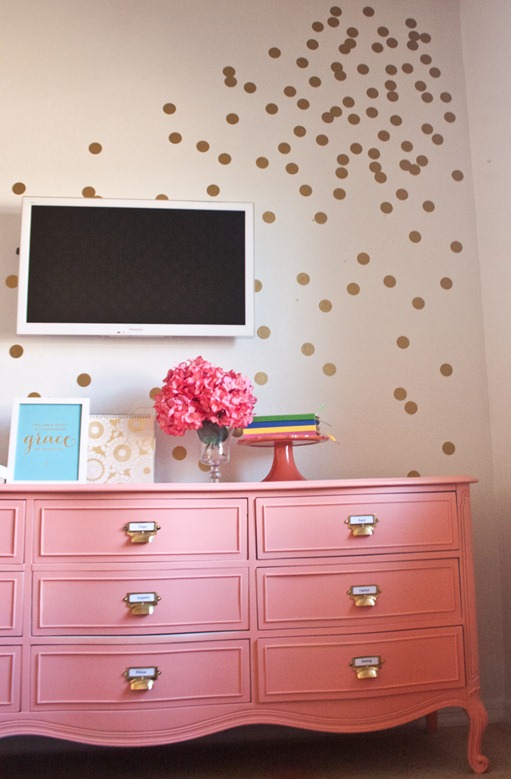 I would love for you to join me as I make over my office this year! Come learn how I did that fun confetti wall here. Thanks friends!
Here is another project that you might enjoy….