DIY Lampshades- Gold Geometric Shade
This post is sponsored and may contain affiliate links, please read my disclosure policy.
My office is just a work in progress. I think I've changed my mind about 30 times when it comes to this room. I really want to show you guys the final reveal but until then you can definitely get your fix with these posts including the super popular confetti wall I did a few years ago and the gold gumball machine that is SO fun! One thing that's not leaving my office anytime soon is GOLD. With the help of Lamps.com I made over this cute little lampshade the other day. Spray painting my base a bright pink by Rust-Oleum and giving my shade a geometric makeover!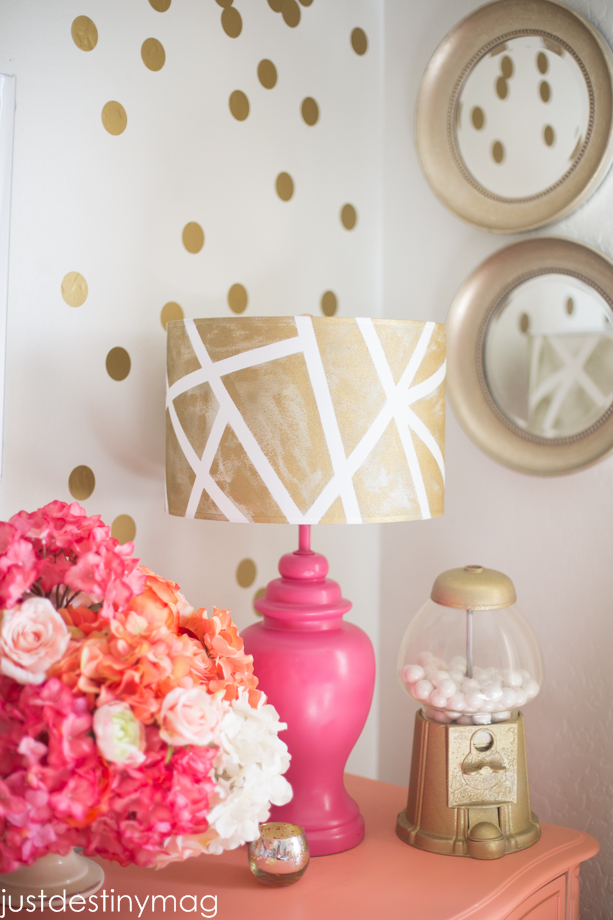 The first thing I did was start out with a blank lampshade. Then I added some painters tape (Scotch) and began to give it a random geometric pattern. I overlapped and connected the different lines of tape and made sure it adhered to the lampshade very well so there was no bleeding!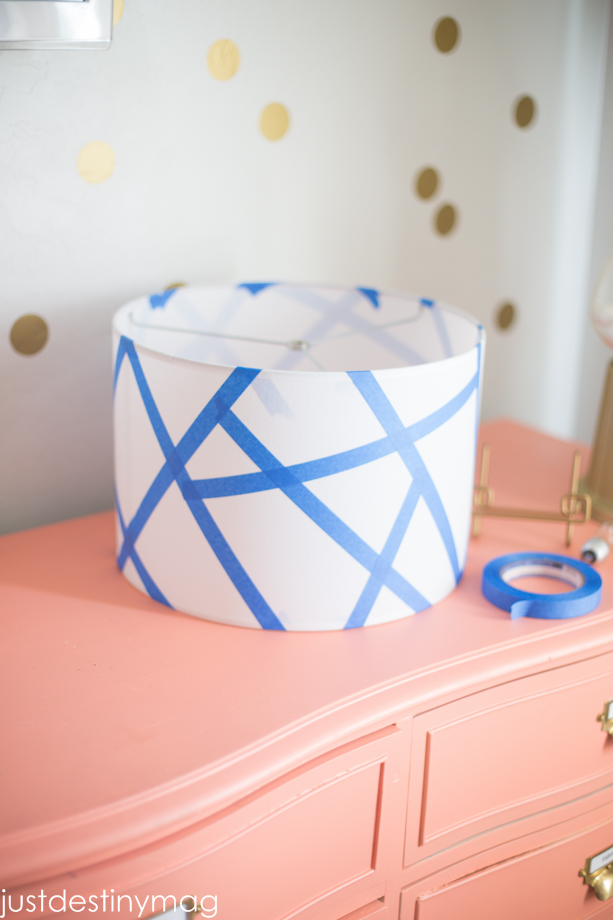 Then I took an artist brush and painted the shade gold using Martha Stewart Crafts Mutli Surface Metallic Gold Acrylic Craft Paint. I love this paint sooooo much! It goes on super easy and is the perfect shade of gold. Not that brassy gold. A pure pretty gold:0)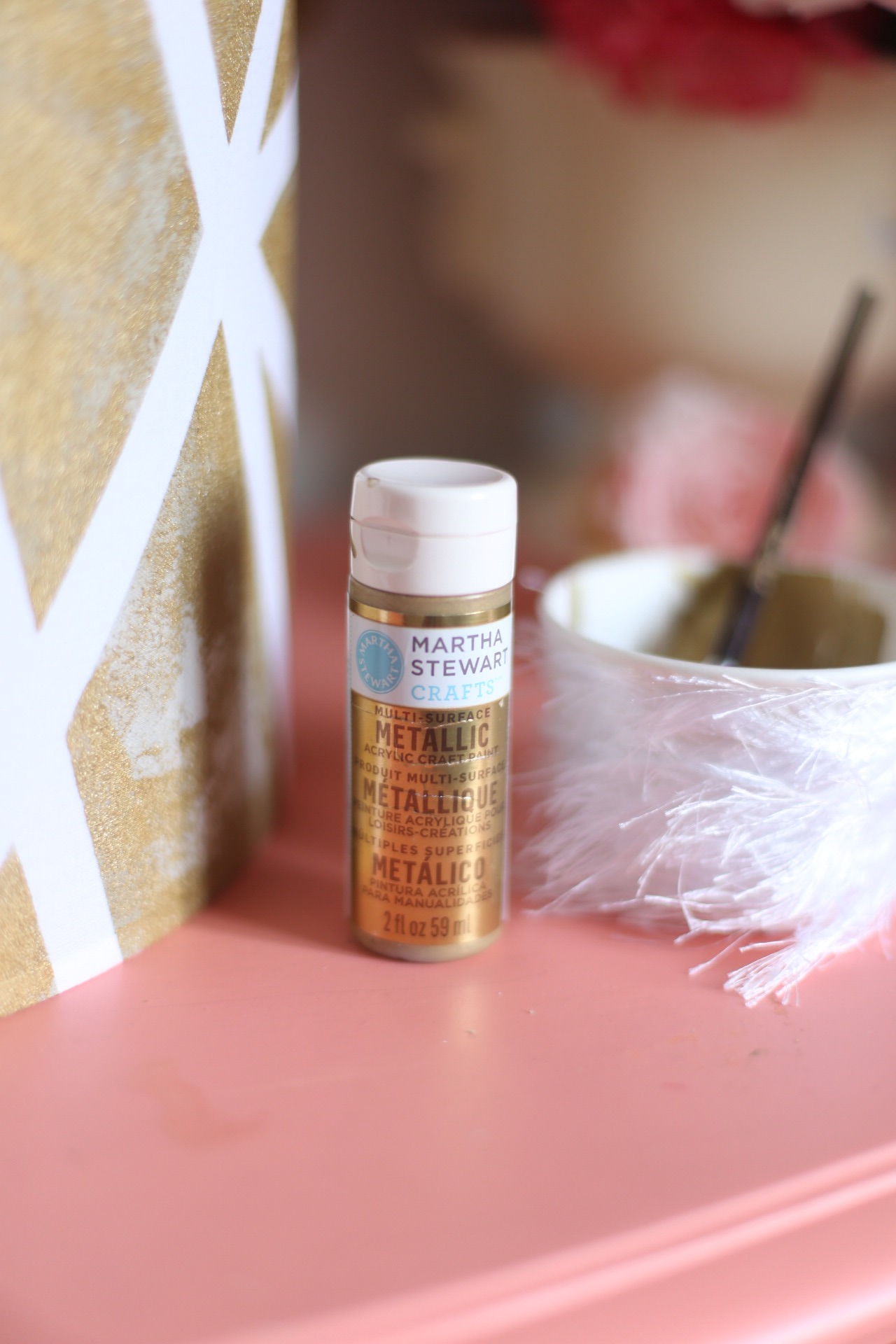 A few minutes after I painted the entire thing,did some touch ups and removed the tape! I also used fine sand paper to scuff it JUST a bit! The result is amazing and it was a super easy thing to do! How fun would different colors be? You could do so much with this technique. It reminds me of when I was in elementary school and I did the random scribble and then used my box of crayola to color them all different colors! Awesome!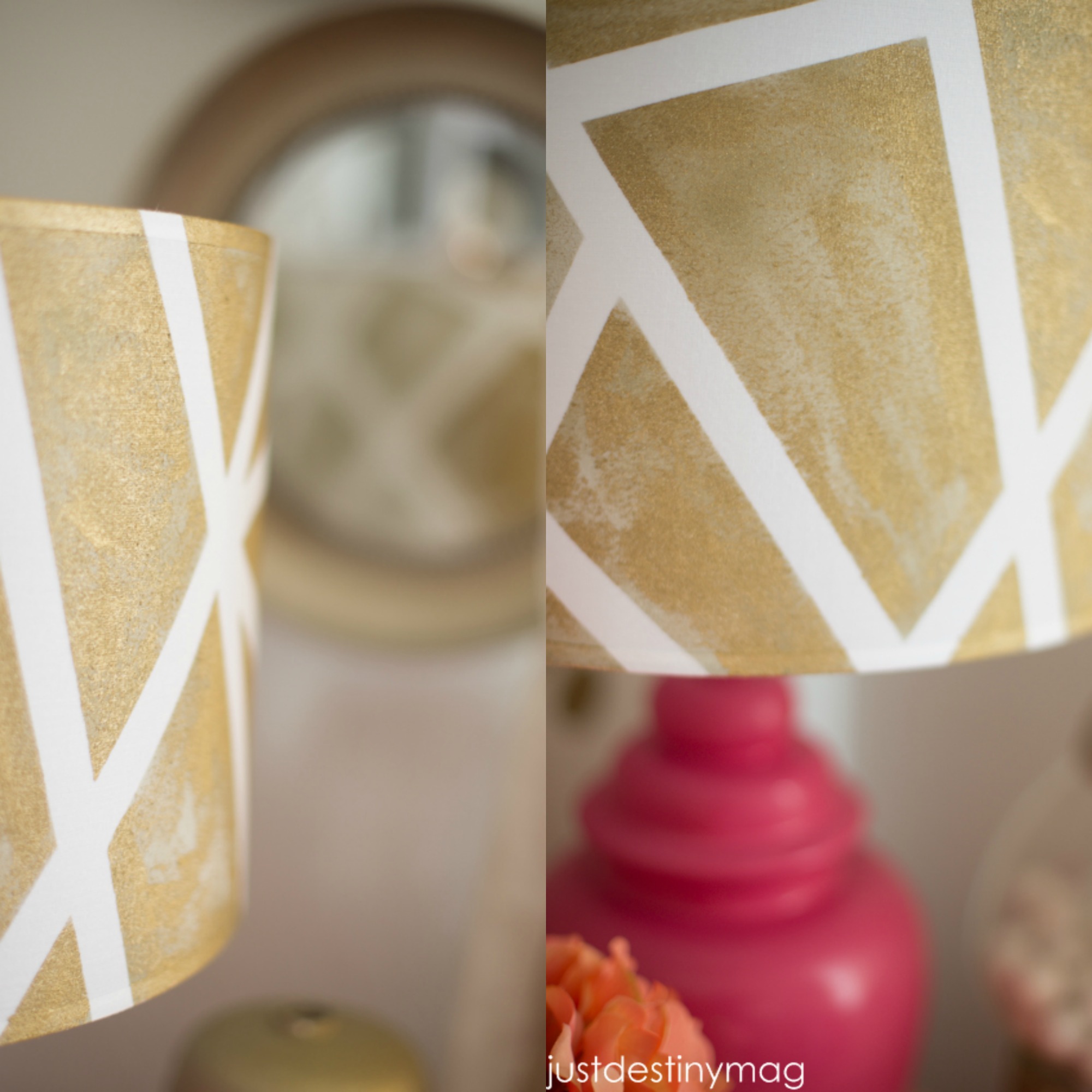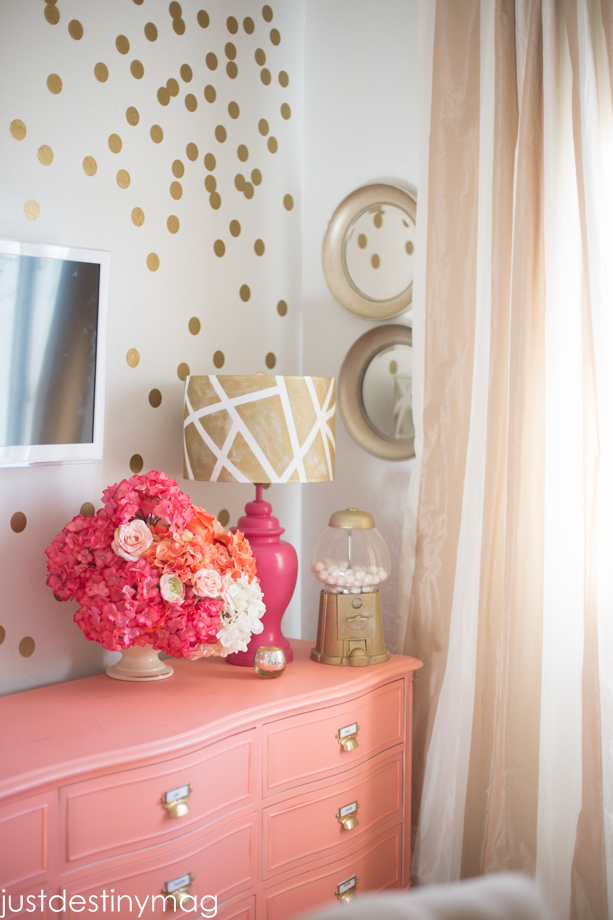 Now here is the fun part! If you head on over to Lamps.com Blog and vote for this shade you are automatically entered into a $50 giveaway! But wait there's more! Ha! If I win then my awesome readers…YOU get another chance to win $100 dollars to Lamps.com right here on the blog. Plus I get a little something something for another project. I know you LOVE projects! So lets do this!
So GO here to vote! Mine may not even be your favorite but I want you to go anyway:0)
Thanks Lamps.com letting me join your #lampsDIYchallenge along side with some other GREAT creatives!