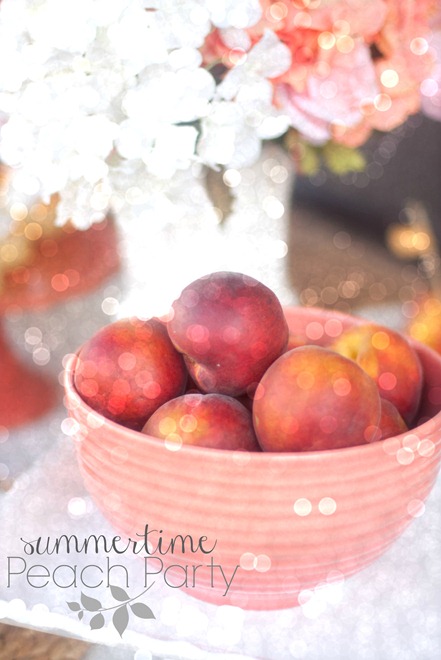 If you don't have a beach near you then why not take advantage of the seasons best fruit and have a simple themed Peach Party! Using peaches for your signature drink, color scheme and food items is the easiest way to make this party come together whether your planning weeks ahead or very last minute. This week I was asked to be a guest for Lowe's Creators, a group of talented bloggers who have partnered with Lowes as influencers in the DIY niche! I choose the challenge of an outdoor party with décor! Take a look at how Lowe's helped me pull this themed party together.
DIY Outdoor Table
Every outdoor party needs a fabulous outdoor table and well I didn't have one up until last week:0) Using some easy to follow plans from the lovely Ana White and Shanty to Chic I was able to DIY my own table within a few days. You can get the SAME look by heading to you local Lowe's lumber supply and purchasing wood, screws and stain. I was actual able to build it for about 70.00, for REALZ! It's seems impossible! It's the perfect table if your trying something like this for the first time and want something that is solid and everlasting:0) If you don't have KregJig then your going to spend another $100 but that's still a STEAL for this $400-$500 table!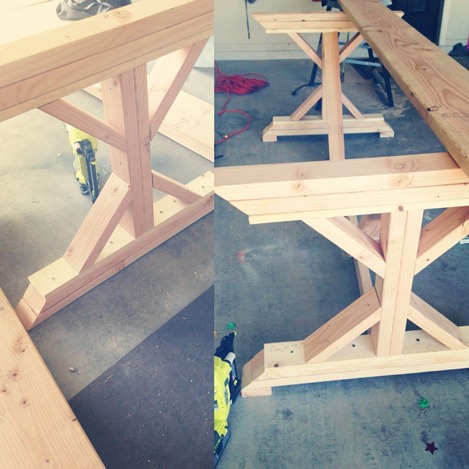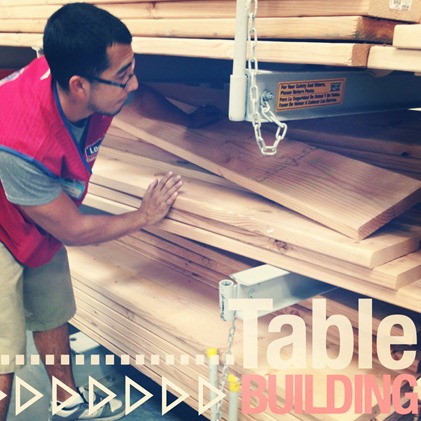 For the stain I custom mixed Rust-oleum Sun Bleached and Golden Oak for a weathered look and finished it off with Rust-oleum outdoor varnish for more protection against the elements.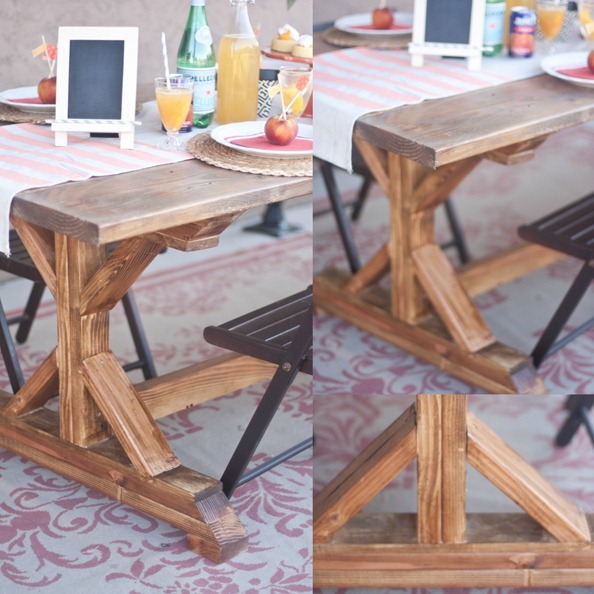 DIY Table Runner
I thought a DIY table runner would be a great addition to this peach party. You can do the same thing by picking up a sample of Valspar Coral Reef and painting uneven stripes on to a 14 inch wide drop cloth. By using some green Frog Tape it will only take few minutes.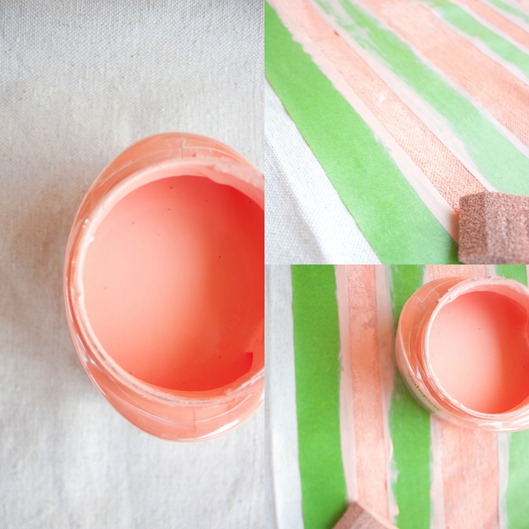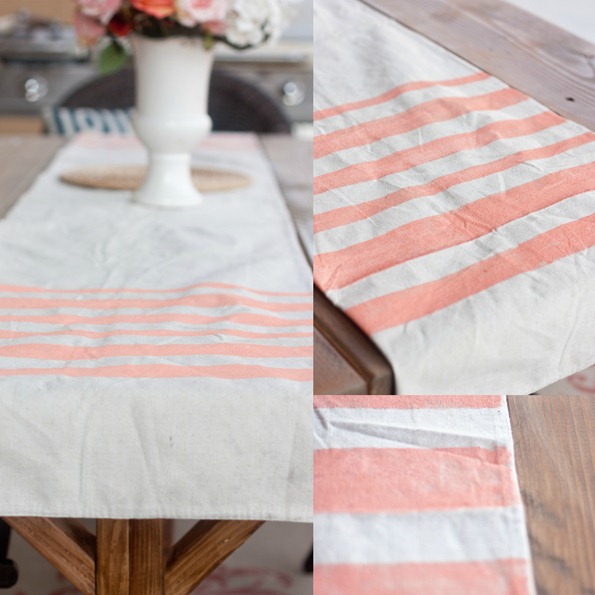 Peach on a Stick
Peaches can get pretty juicy so by placing a dowel cut down to size you can have all the goodness with out the juicy hand experience. You can find dowels like these in the lumber section at your local Lowe's. Sharpen them with a pencil sharpener for easier piercing:0) Add washi tape flags for a little extra ta-dah.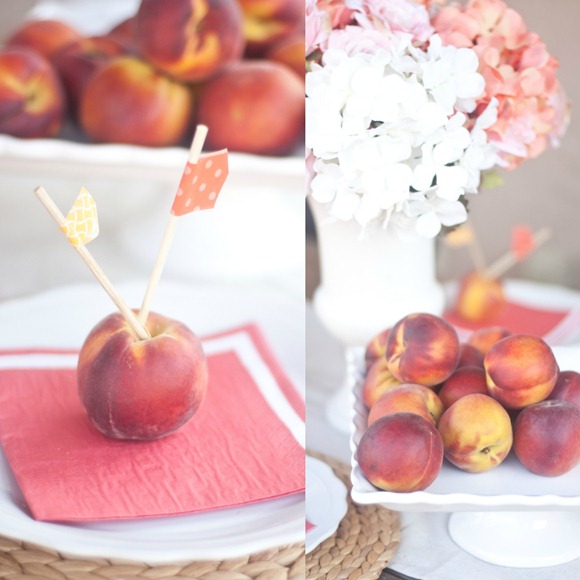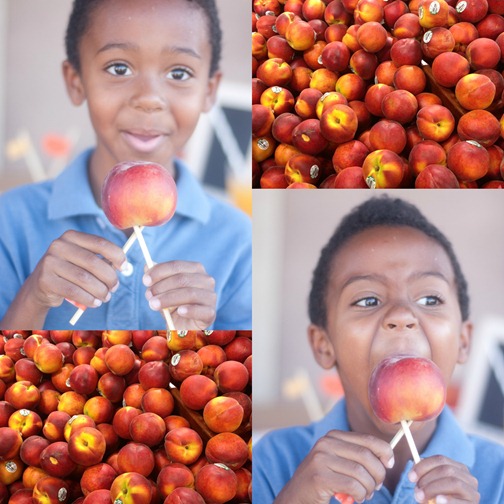 Peach Nectar On Ice
No party is complete without a signature drink. Pick up some peach nectar at your local grocery store and add ice. Add some sparking water for a little extra kick! I added some fresh mint leaves that I picked up from the garden center at Lowes.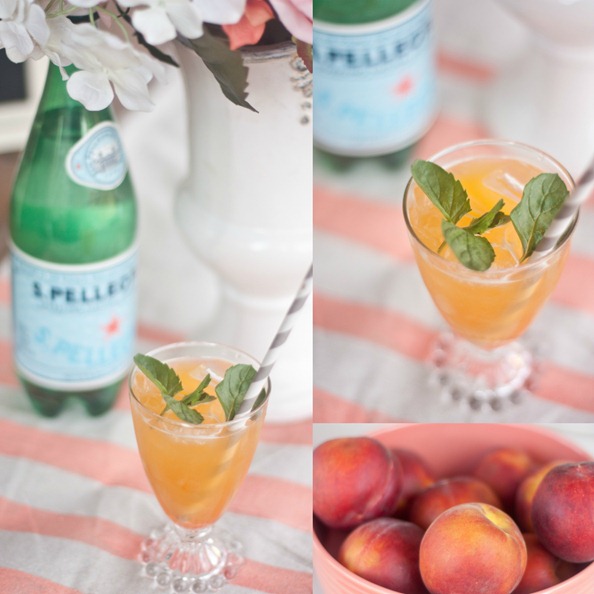 Candles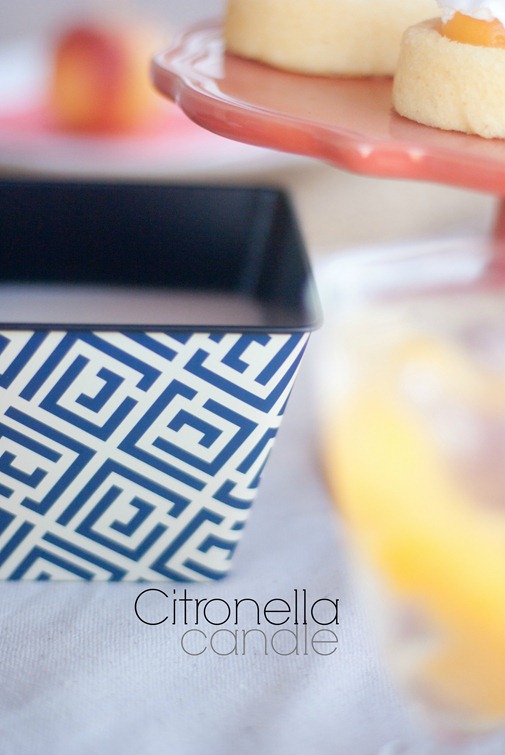 Every outdoor party is going to have unwanted guests. Set out a couple Citronella candles like these from OFF. Then you can enjoy your treats in peace! I love the pattern on this one. It coordinates beautifully!
It all came together just peachy:0) I borrowed my floral arrangement from my office that I shared how to make last week. I love using things around the house for get togethers like this! It's so stress free just to gather free items, right?! Right.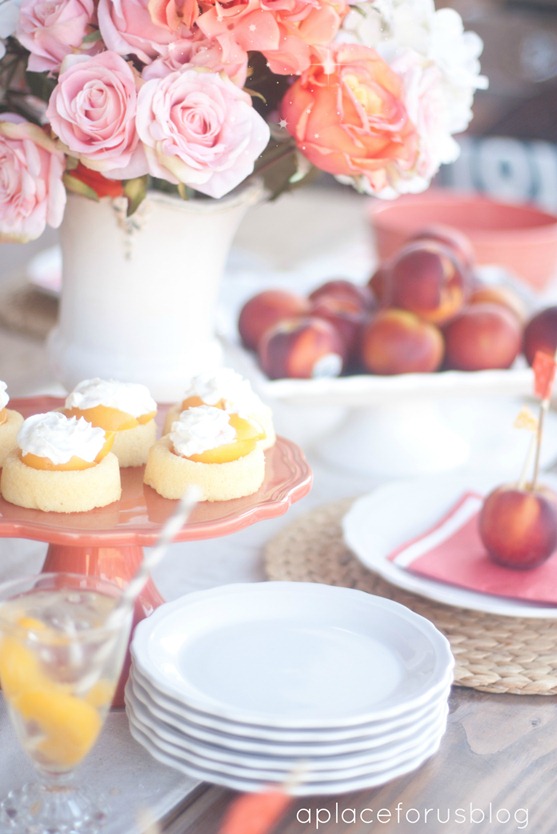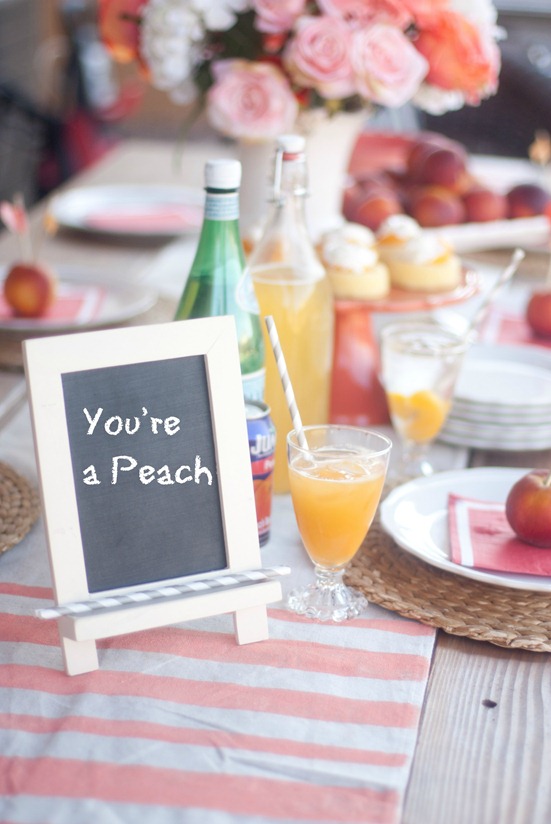 So what small parties or BIG parties will you be throwing this Summer? I hope you get chance to get outside and enjoy the weather, friends, family and your neighbors. Think of all the possible fruit themed parties you could throw this Summer! Here in Phoenix we have lemon trees everywhere. I'm thinking a lemon themed party would be fantastic too!
For more creative ideas like this you can download the Lowes Creative Ideas Magazine App! I love scrolling through the pages on my ipad.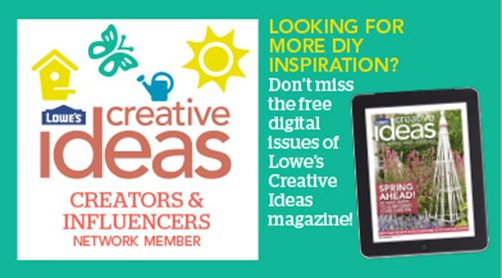 You can also find Lowe's socially on
Facebook · Pinterest · Instagram
Linking to: Craft-O-Maniac HomestoriesAZ