Spring Bedroom with a Touch of Blue
This post is sponsored and may contain affiliate links, please read my disclosure policy.
Thank you Arhaus for sending over these beautiful pillows and throw featured in todays post. 
Spring is in the air and so is the color blue. Well at least in my house! Totally feeling this color and was excited to add some touches of blue to our bedroom for spring. It doesn't take much to make your bedroom come to life for for the spring season coming up. I just added a few pillows and a super soft blanket to our already neutral bedroom.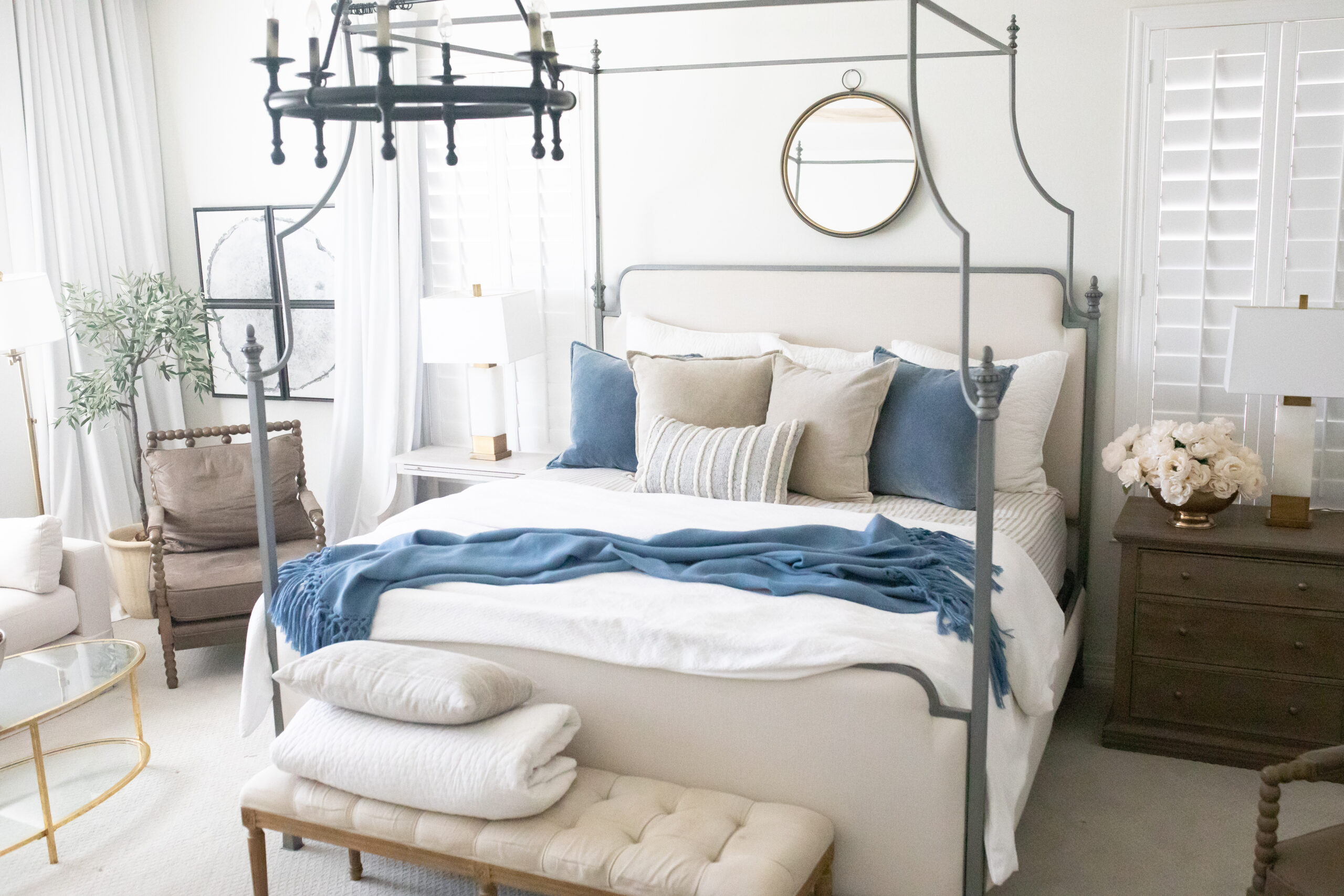 I imagine you're here because you might want to do the same. Maybe its finally looking like spring outside or maybe you were inspired to add some color to your room after a long walk in the neighborhood this afternoon. Either way you can do the same in your bedroom!
I like to start out with a pretty nuetral slate. This means all white bedding. I have a duvet cover and shams that I used from Home Depot x The Company Store. Super high quality sets that will last you for years. Consider them your basics. Just like in your closet!
Basic Bedding:
The bed is also from The Home Depot!
Add a Few Colorful Pillows
My friends at Arhaus sent over these beautiful pillows just in time. I've been loving their signature washed velvet pillows and knew this denim blue would be such a pretty color to add. One thing I do LOVE about Arhaus pillows is that you get the insert AND the pillow cover. Not just one or the other.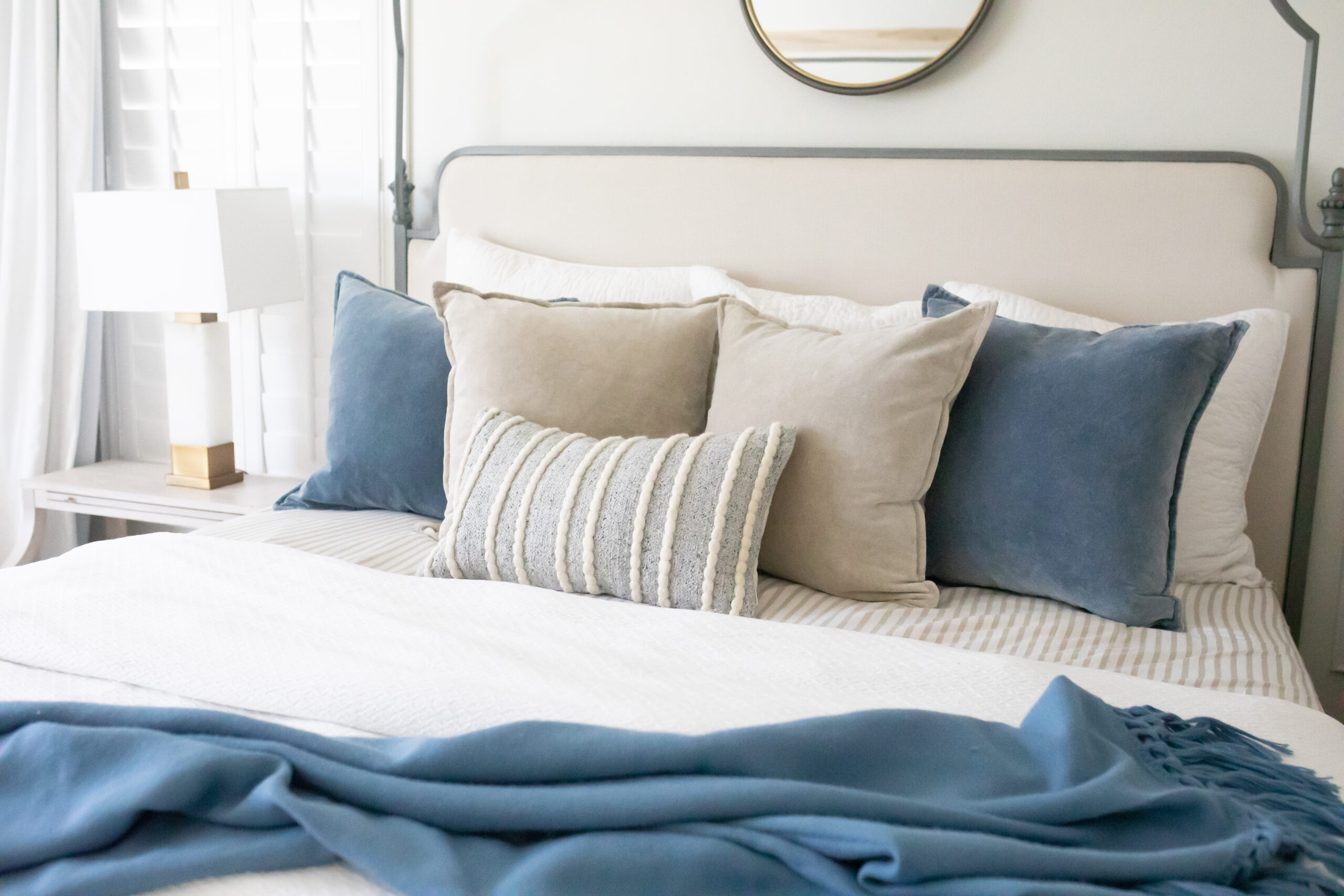 If you've bought higher end pillows before then you know they usually come separate. So make sure you keep that in mind when you purchase some for your your home.
Also I'm happy to report I haven't had any shedding from these pillows. Which also is a BIG deal. Nobody has time for feathers everywhere.
Next to the two blue pillows are two velvet pillows in the camel color. In the middle, a texture lumbar to tie everything together!
Add a Colorful Throw
Another easy way to add color is with throws! This one is also from Arhaus. A baby alpaca crocheted throw soft as a clouds and with the most gorgeous tassel detail at the end.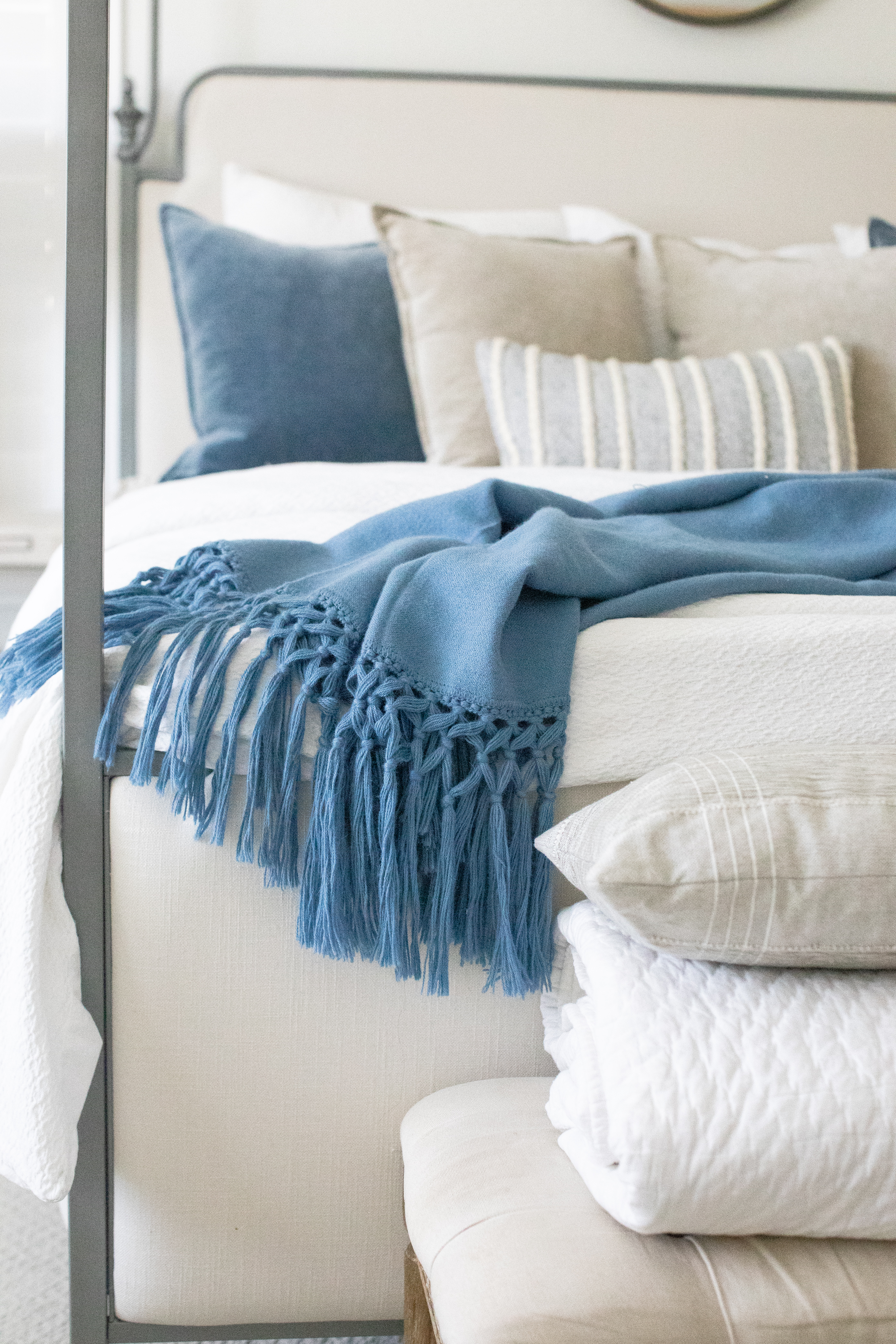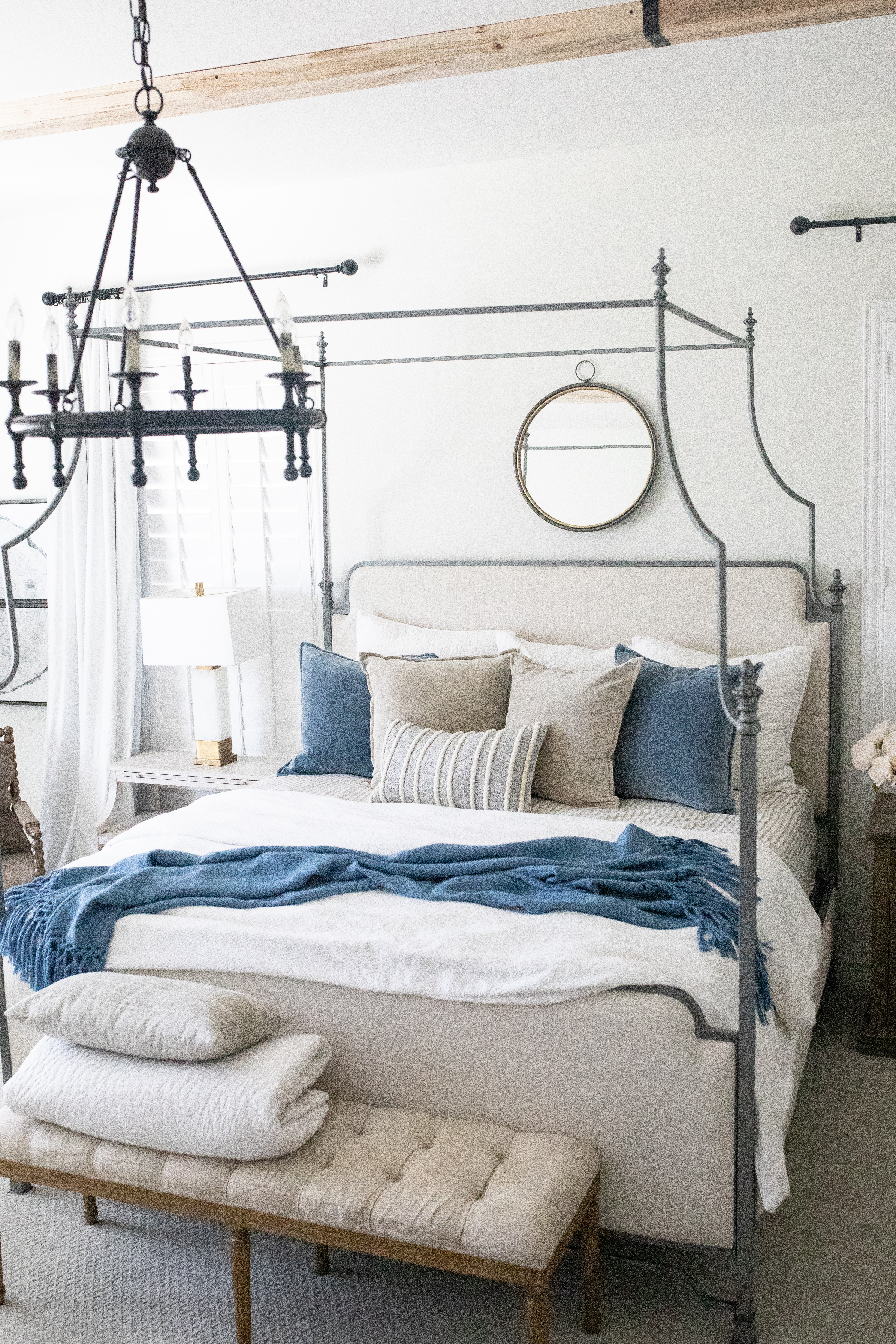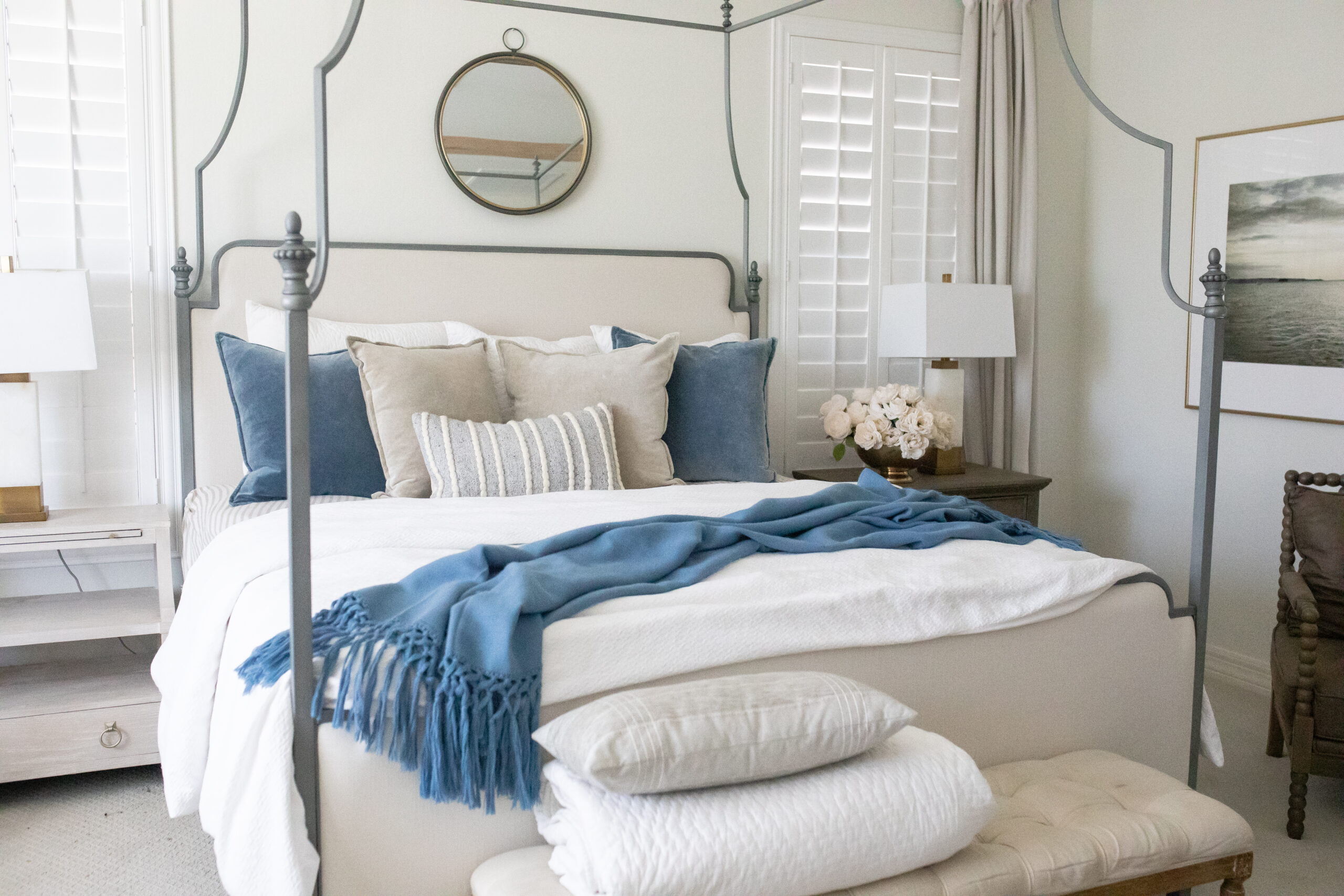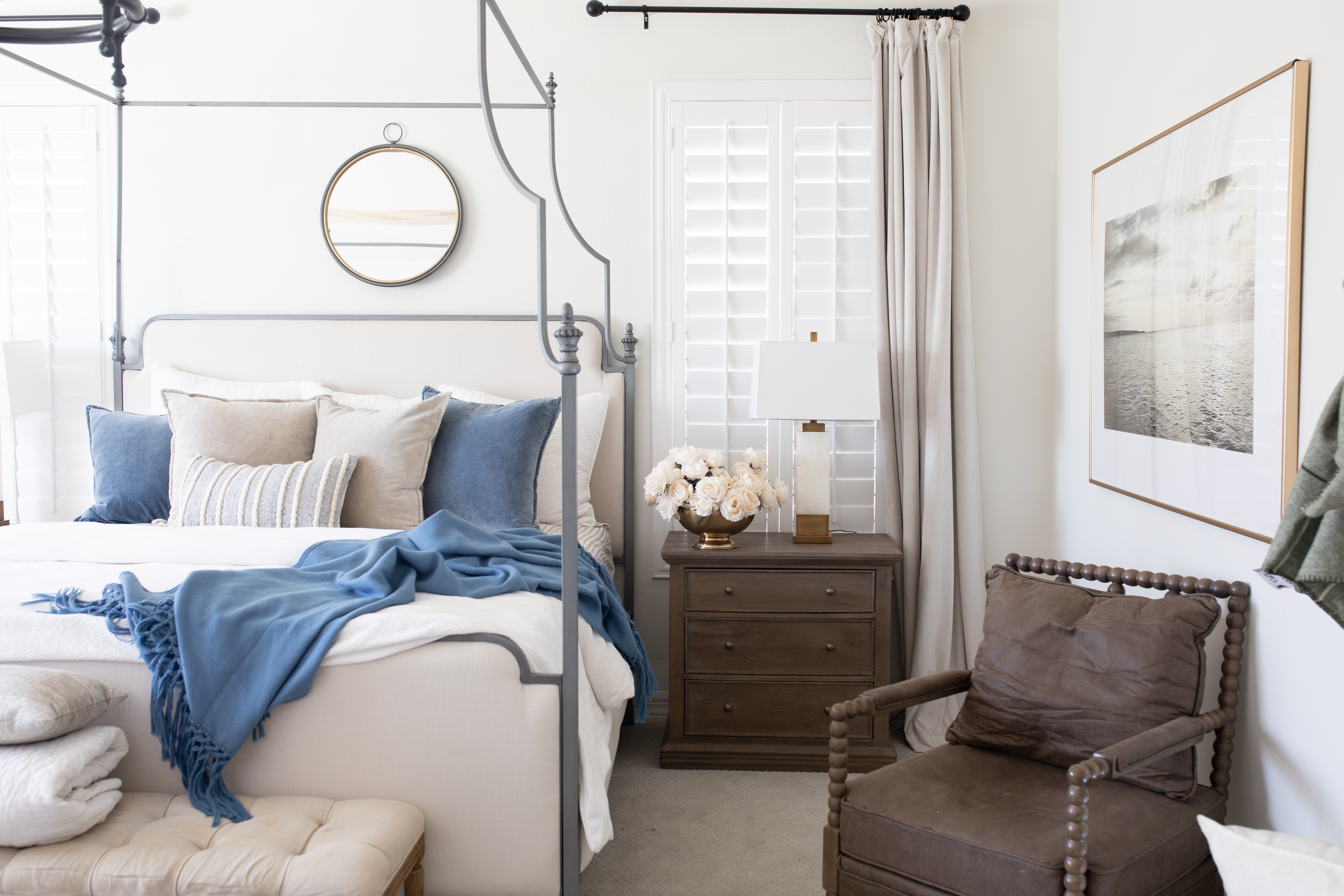 Hopefully this gives you some ideas and inspiration to add some blue details to your room!