Summer Party Ideas: Red, White and Blue Ice Cream Social
This post is sponsored and may contain affiliate links, please read my disclosure policy.
When the May Challenge came up for my bi-monthly Michaels Makers challenge I was giddy when I saw Americana as one of the options! There's something about the colors red, white and blue that gets me all excited for the start of summer. I decided to share my love of all thing patriotic by highlighting some of my favorite Michaels items for an ice cream social! I mean, who doesn't love an ice cream SOCIAL!? Check these four simple tips to help you pull together a very patriotic gathering.
Set up
Find a place in your home or on the patio to set up your ice cream station! I choose my round breakfast nook table so that everyone has access to the ice cream! A buffet, patio table or even a bar cart would be a great choice too.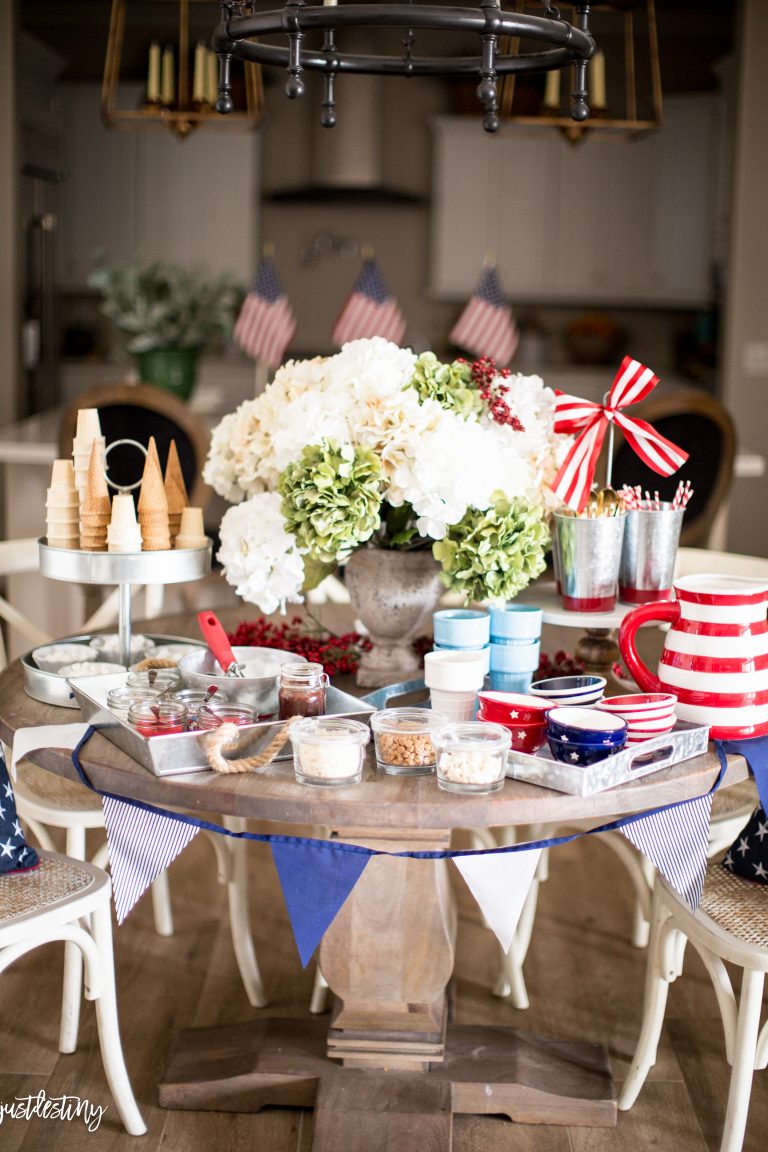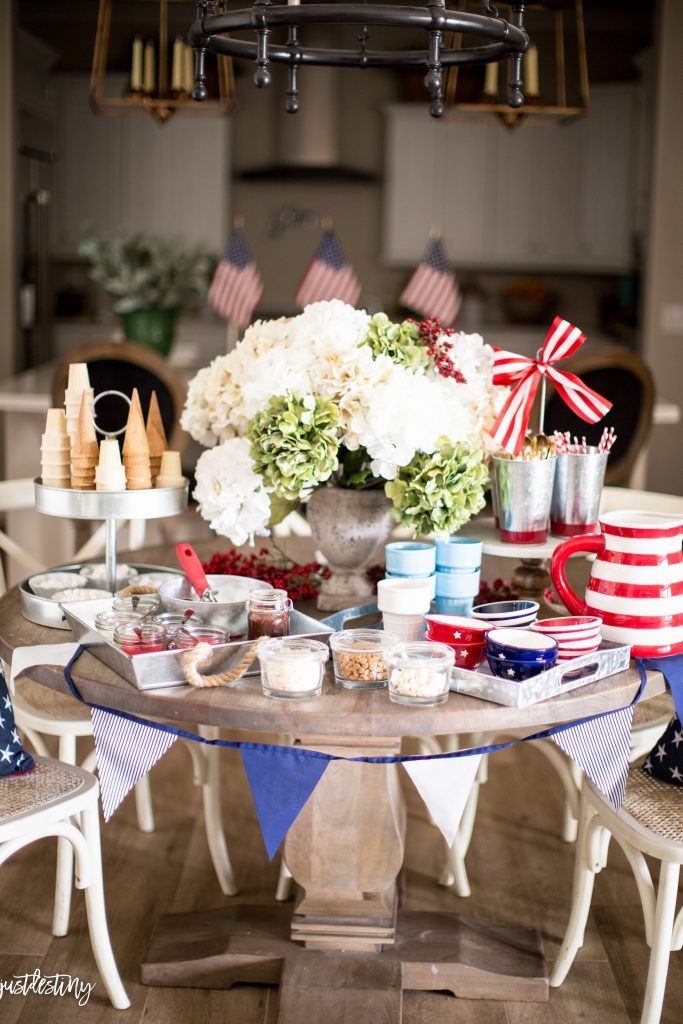 Red White and Blue
Since this is the theme for the ice cream social get out all of your red white and blue serving pieces or pick up some new ones from Michaels! I was immediately drawn to their galvanized tray, utensil holder with the red accent!I think galvanized SCREAMS summer!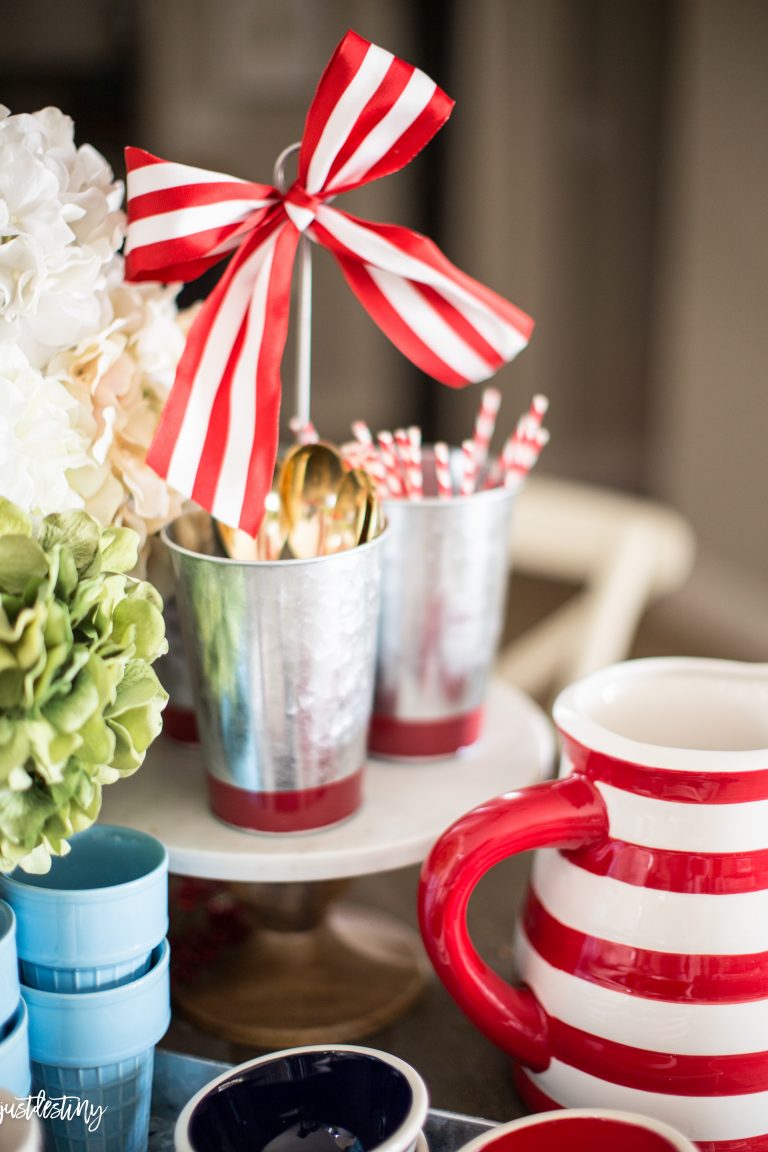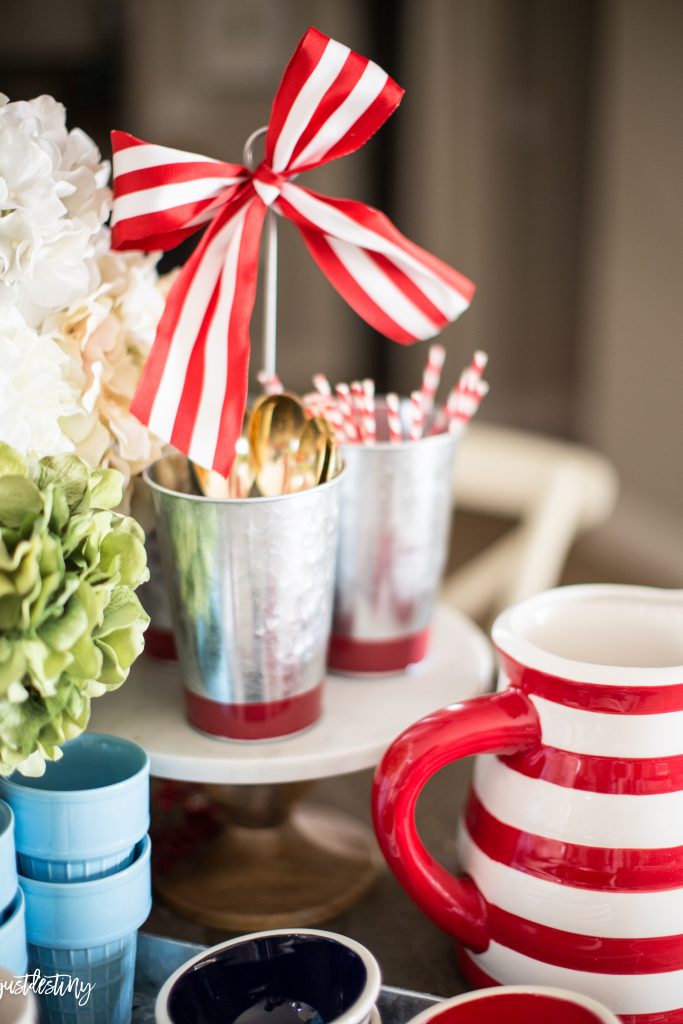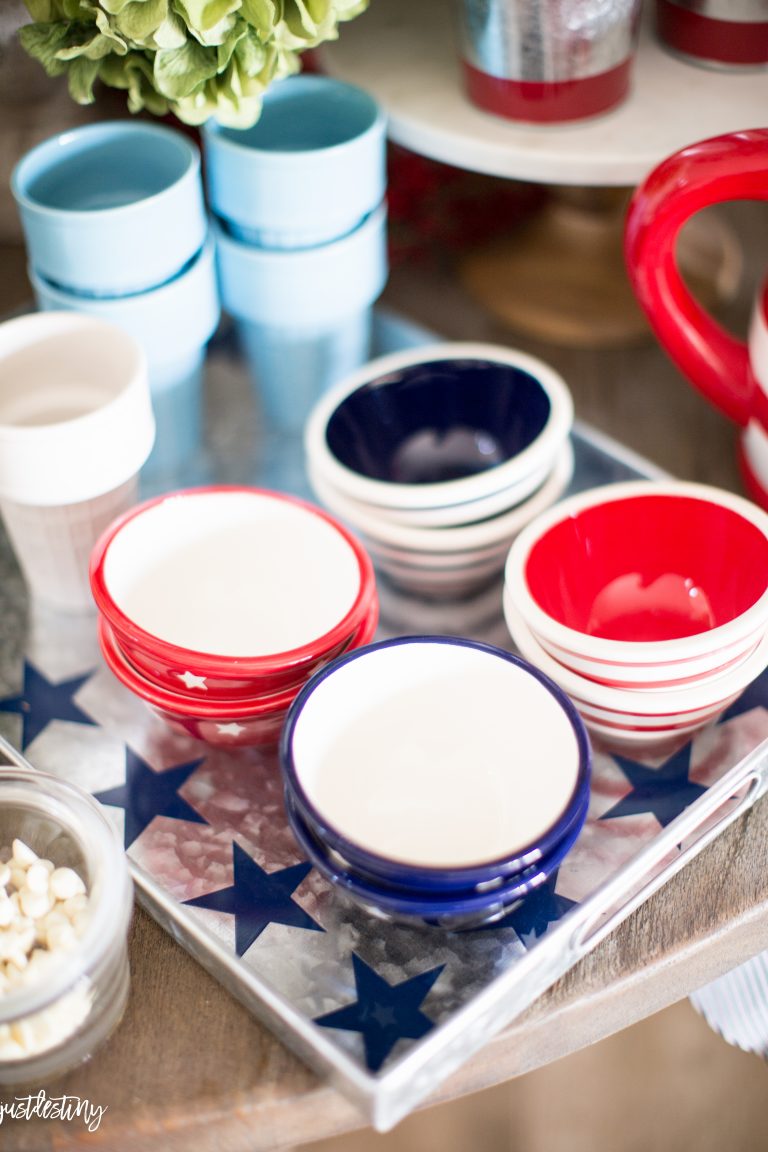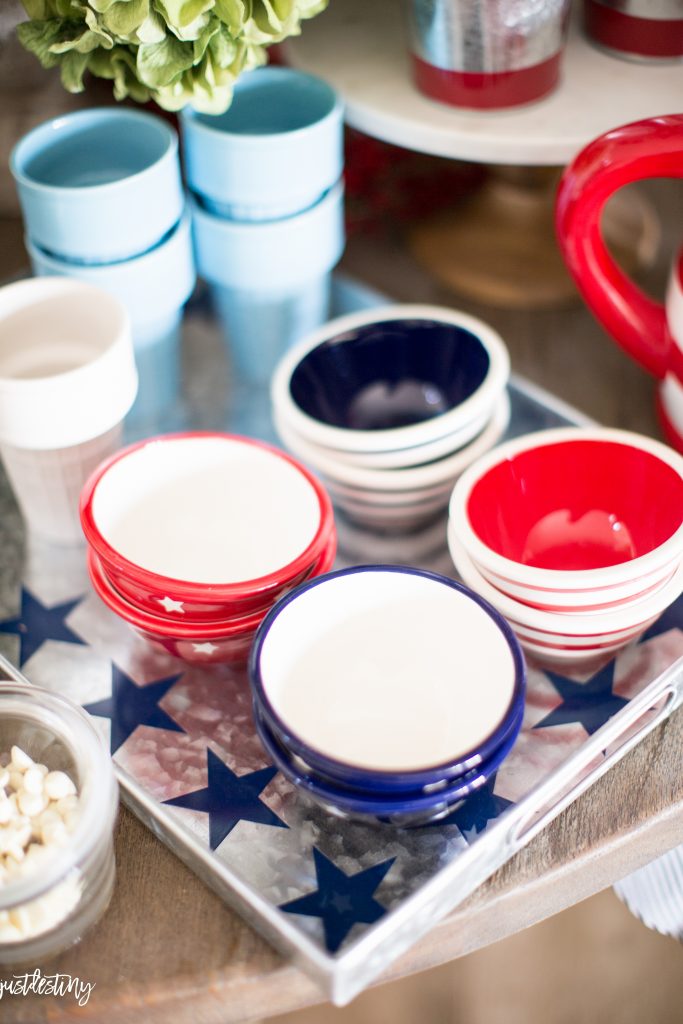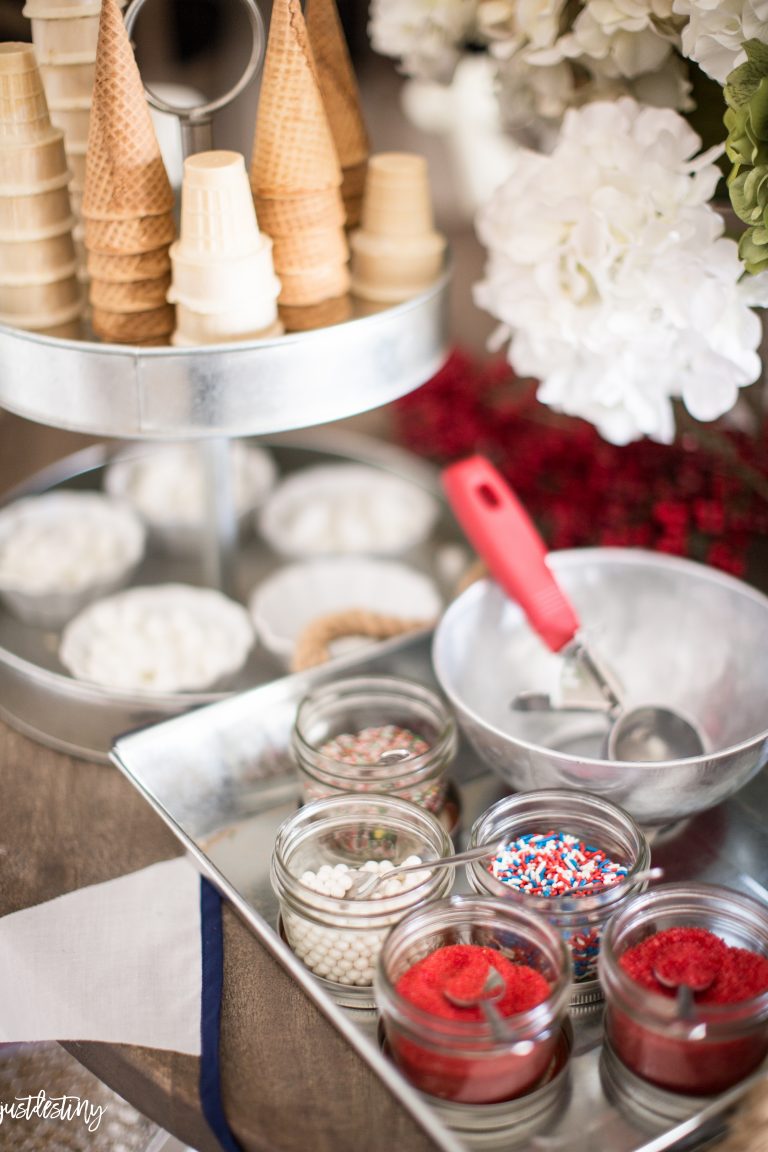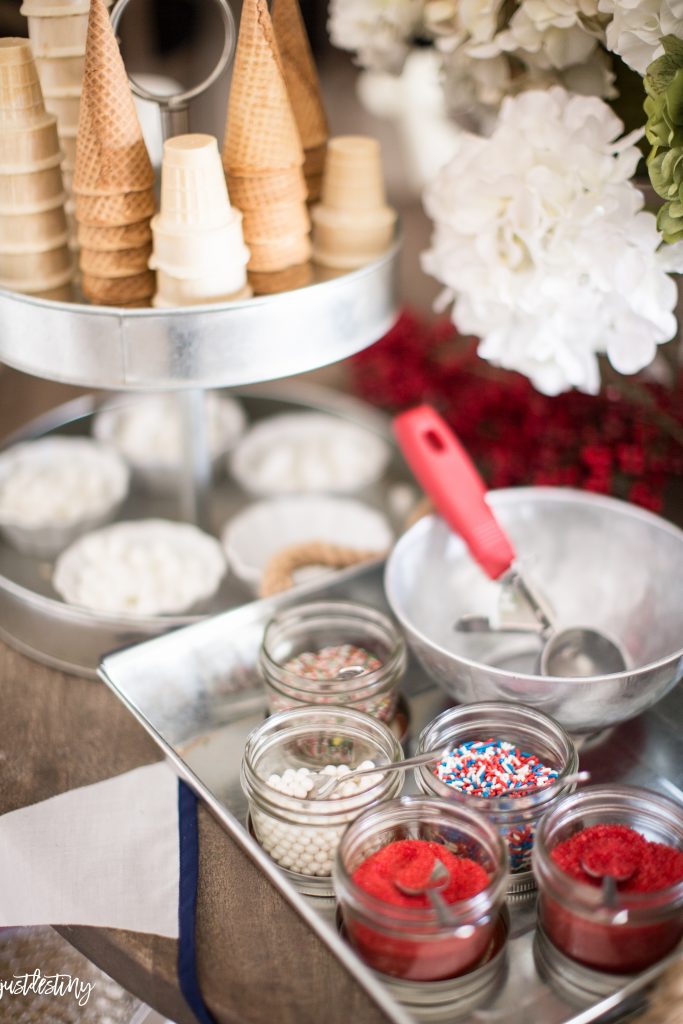 The red and white bowls with stripes and stars is great addition along with ceramic ice cream cones that I picked up in the dollar section!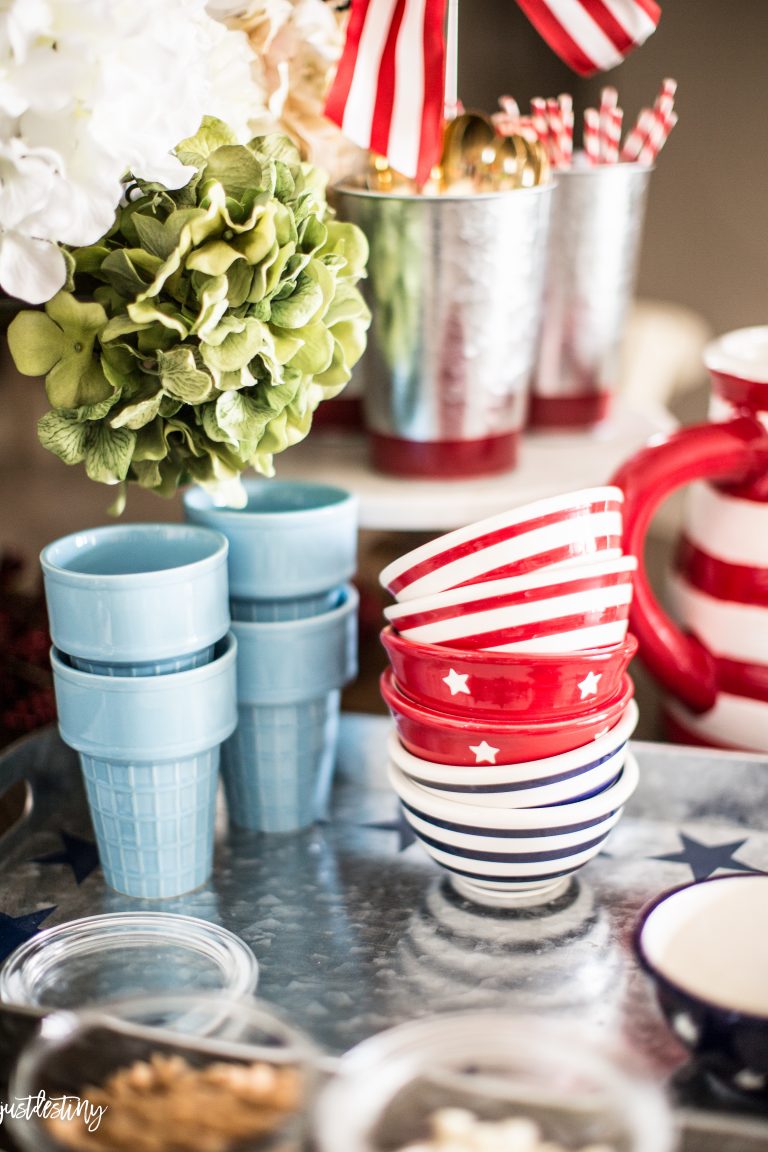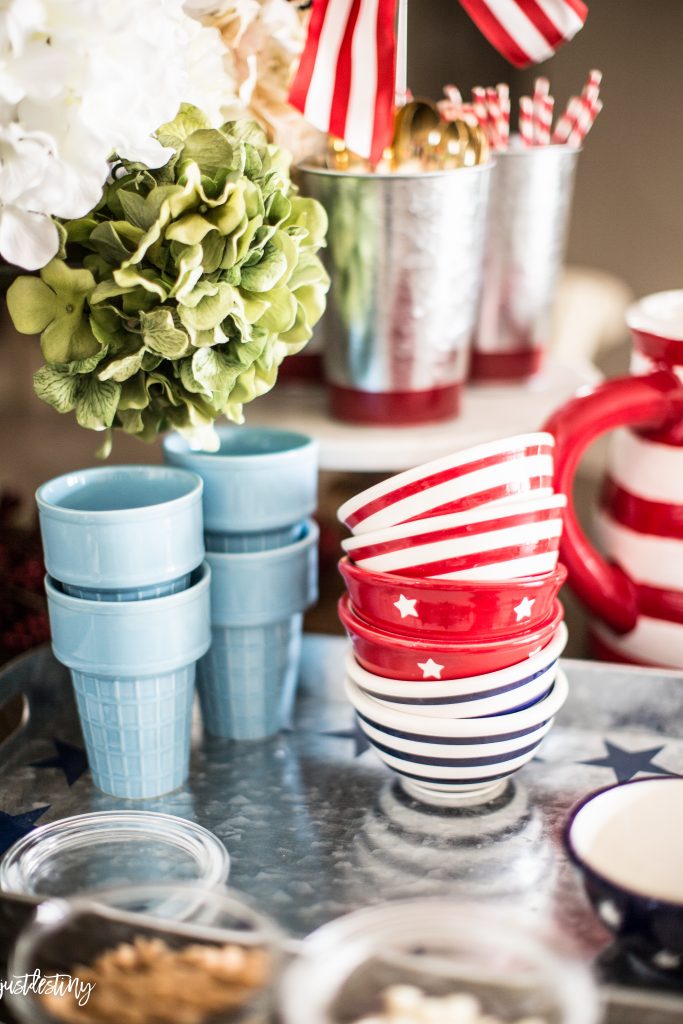 Toppings
Set out topping in small bowls with spoons for serving. Mix things up and remember the sky is the limit! Sprinkles, granola even cereal are all good choices! Don't forget the syrups and whip cream!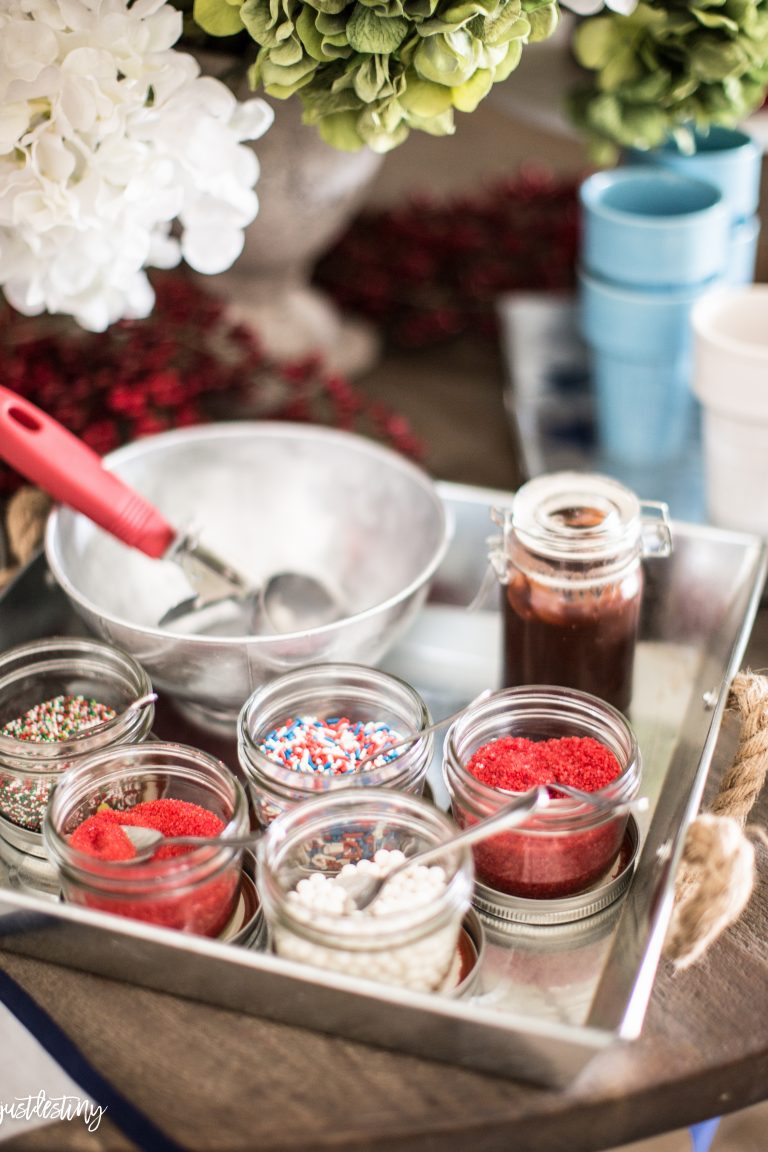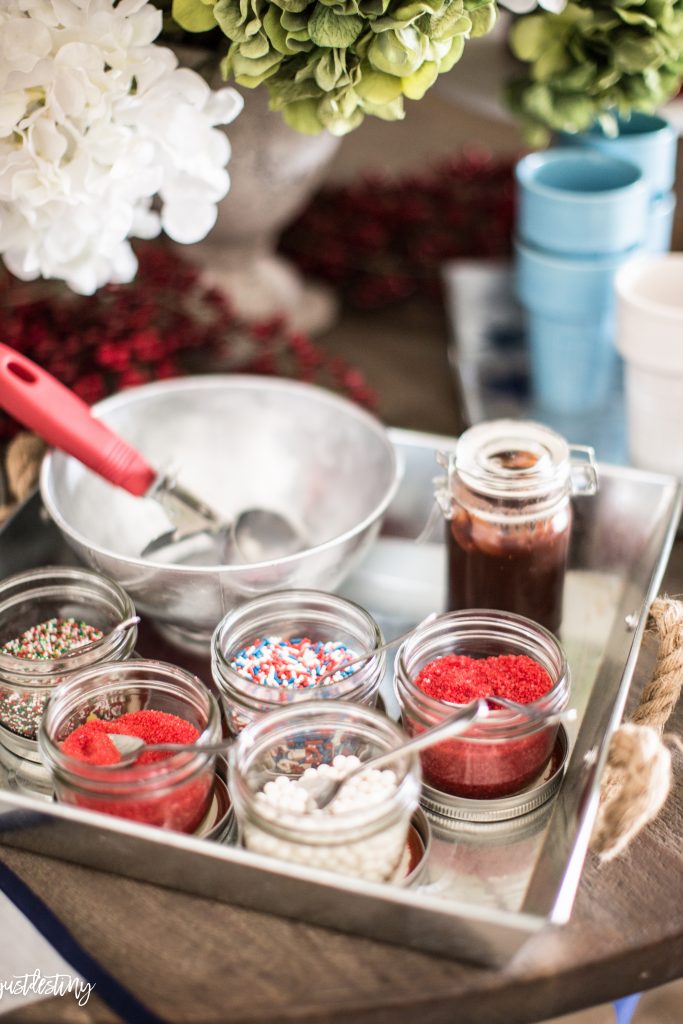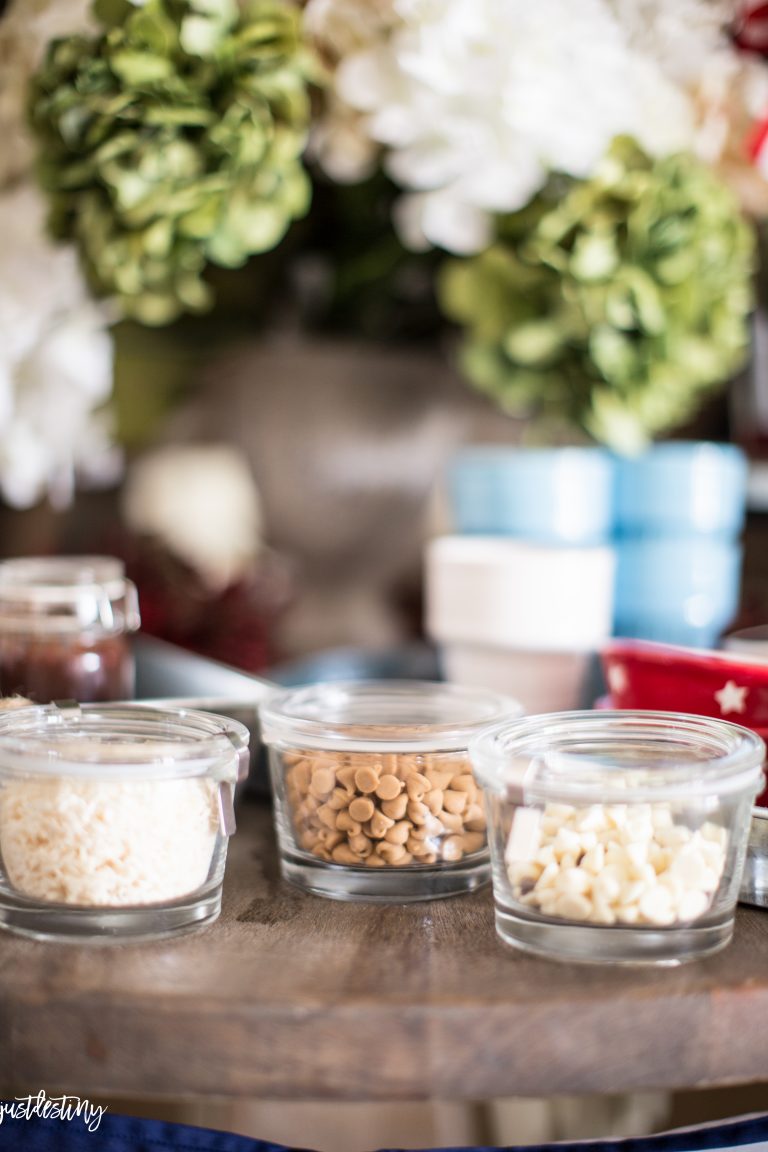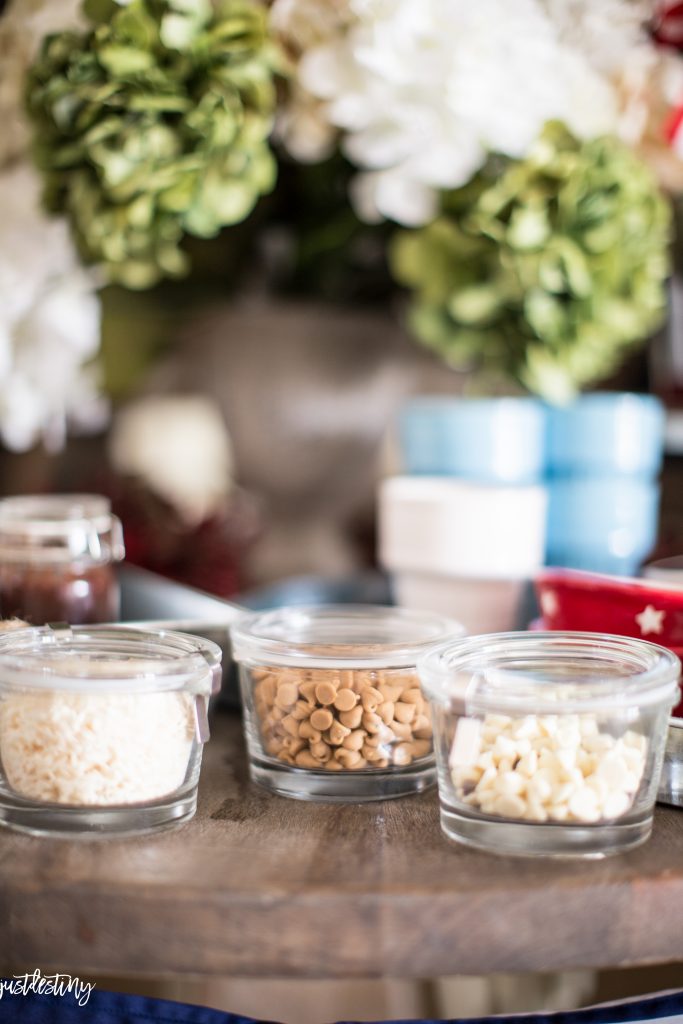 Cones and Bowls
Some like cones and some like bowls! Have a mixture of BOTH in a ceramic and waffle options. Display on trays for easy access!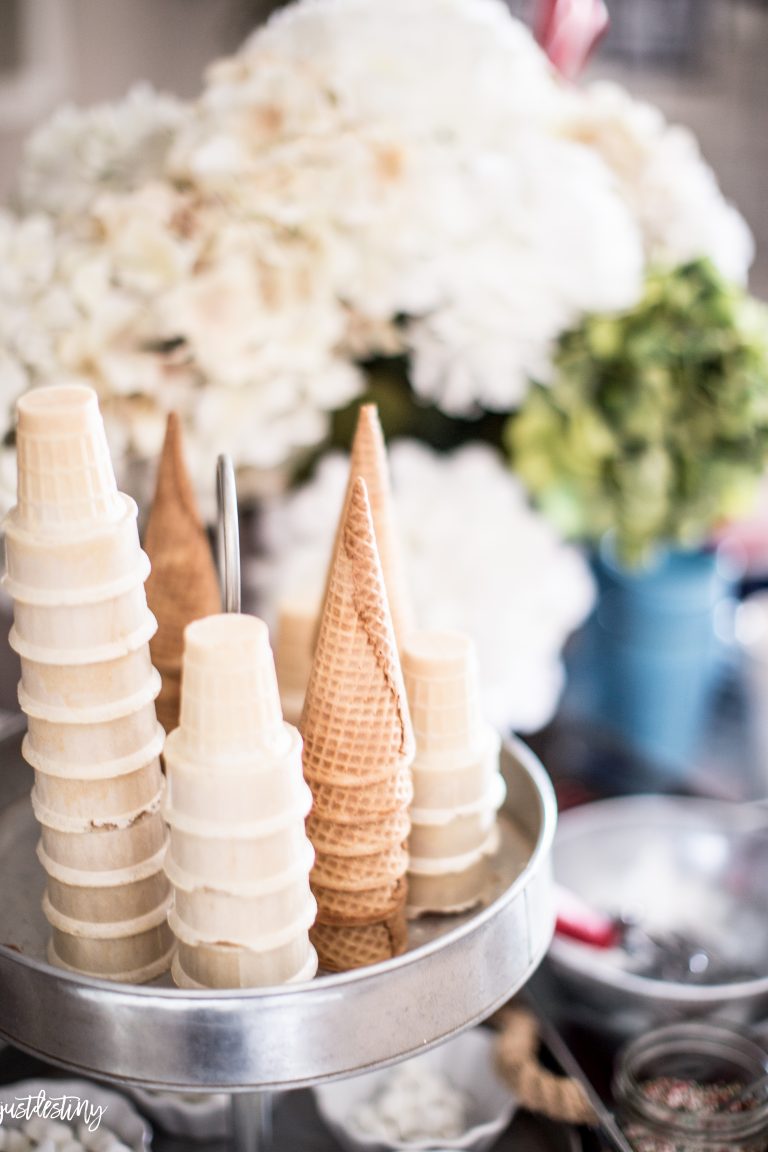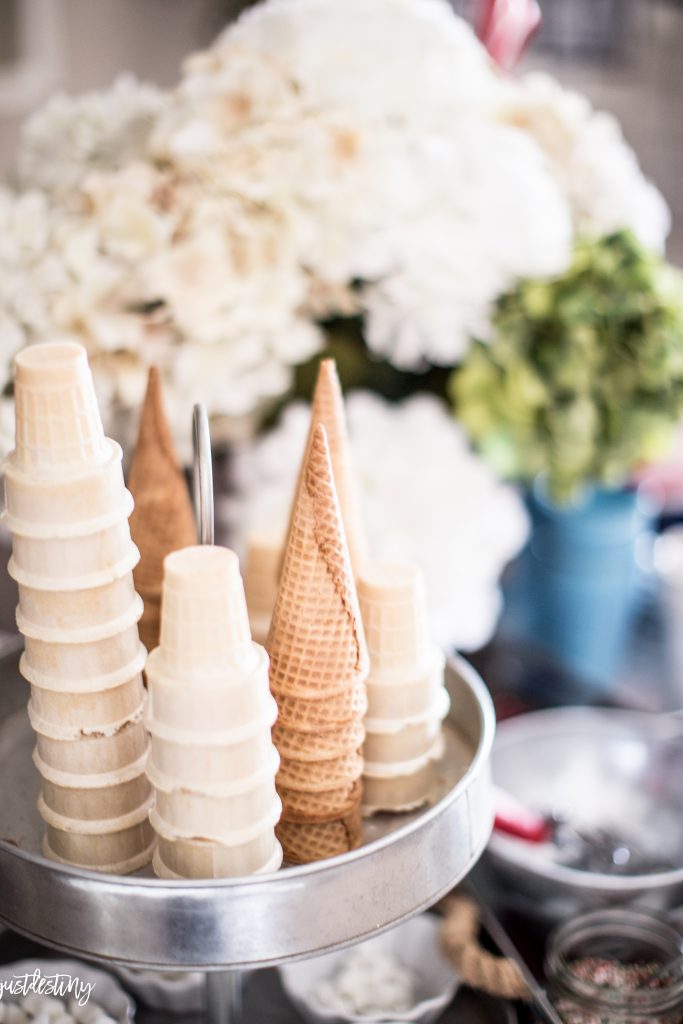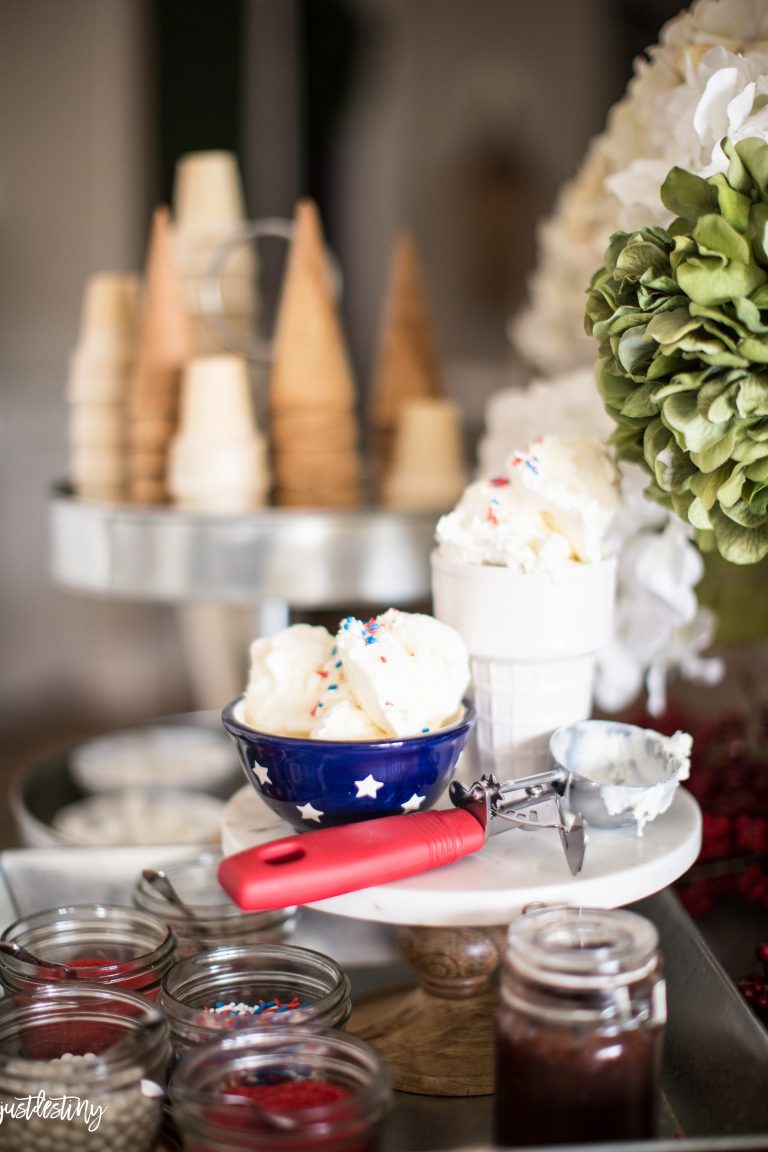 Now that you're ready for your ice cream social visit Michaels.com for more creative ideas! Check out even more patriotic DIY below from my other Michael Maker friends!