Patriotic Playroom Inspiration with BHG Walmart PLUS a $100 Giveaway!!!
This post is sponsored and may contain affiliate links, please read my disclosure policy.
Hello!
We are still working hard over here! Our new home is months away from being completed and we are so excited! We are about halfway done but things are moving along quickly. I can't wait to tell you guys more about the process and what's been going on so stay tuned. I thought I would have time to sort of fix up our rental but let me tell you, I have had NOOOO time to decorate! I've been completely consumed with house stuff so just about everything has taken a back seat! But today I'm here sharing a little patriotic inspired playroom set up using the BHG line at Walmart! As you know every other month I'm able to bring you some very affordable and high styled options from their line. Remember a few months ago I got to visit the Walmart headquarters and chat with the buyers and other influencers in the company. With that sneak peak I was able to view some of the best pieces from the line and make a mental wish list of things I wanted to include in the new house. You can browse through their catalog here!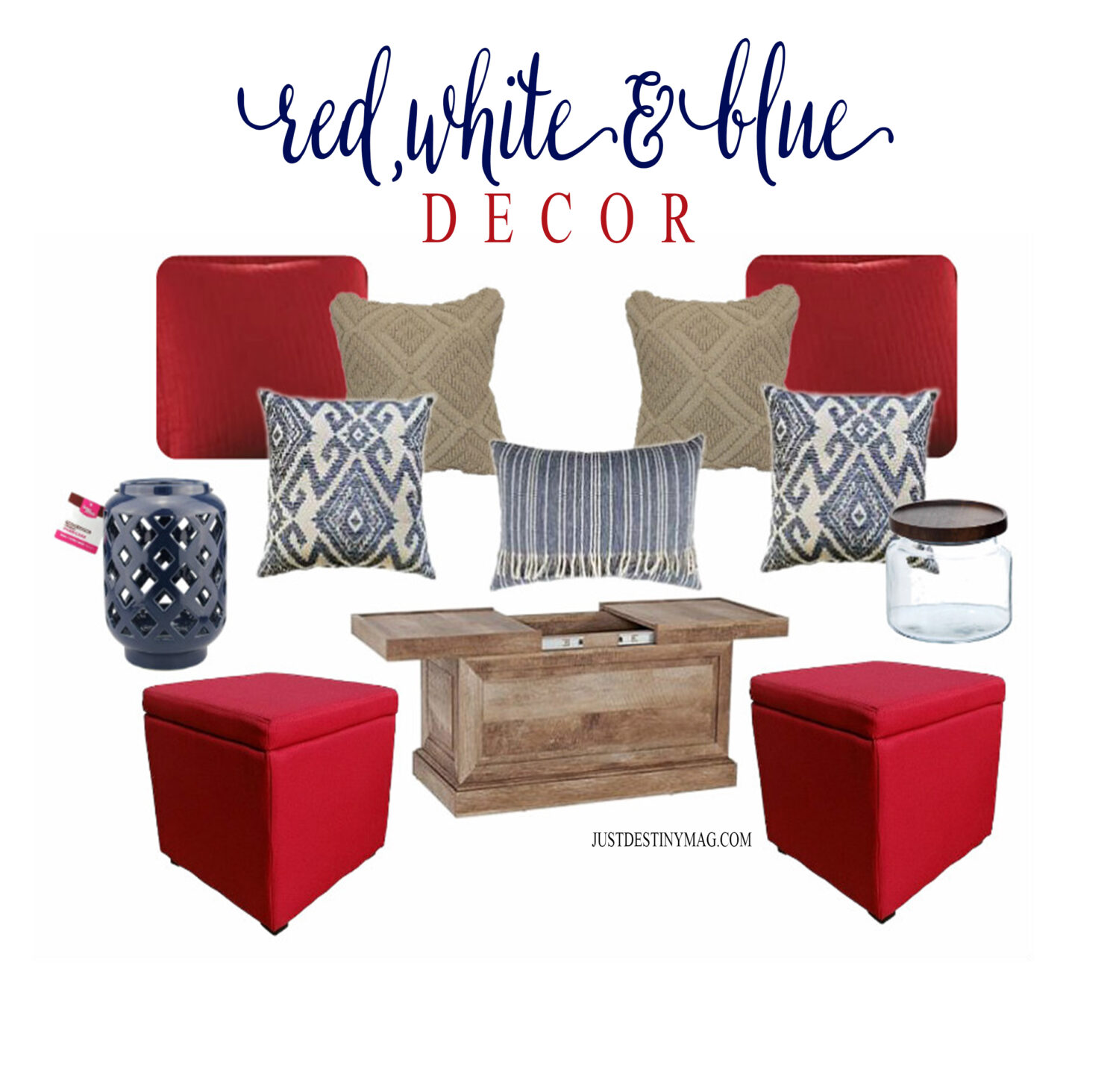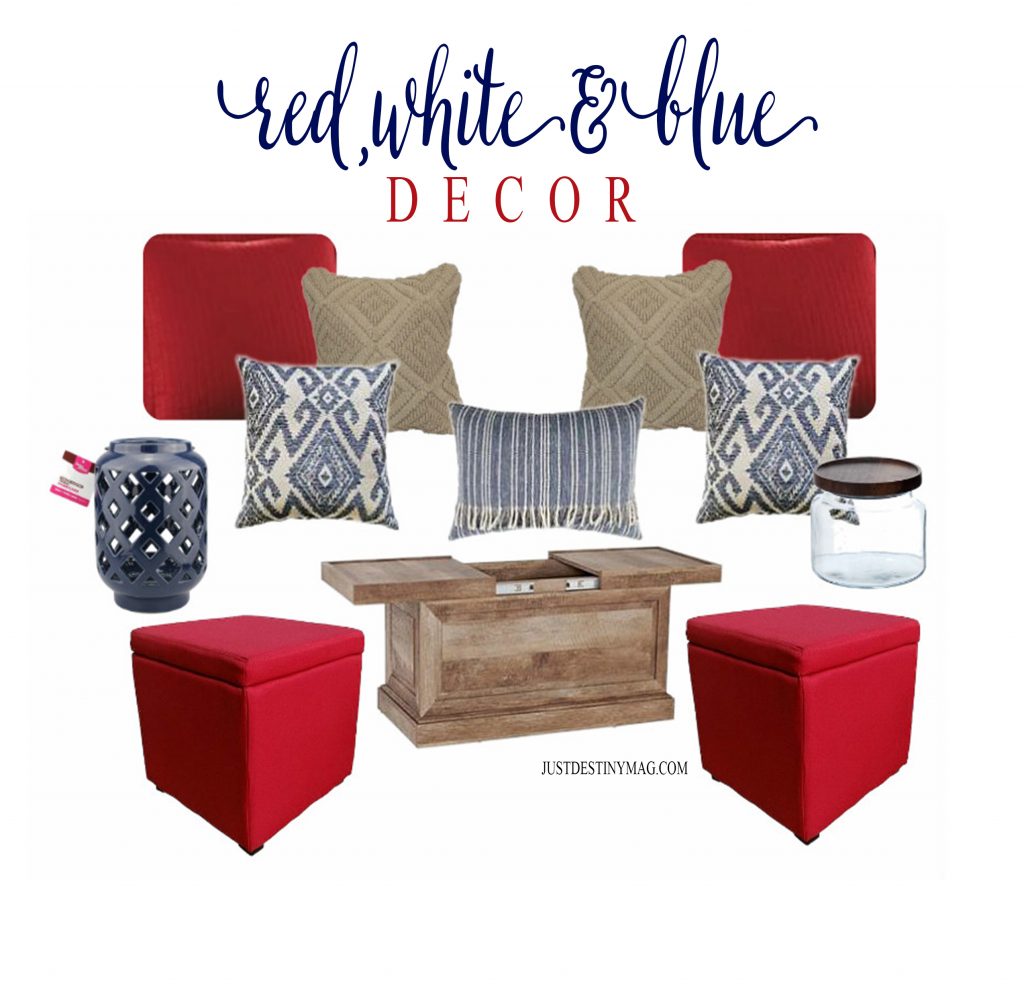 So although I don't have room for a playroom in my rental I set up a mock space downstairs so you guys could get a feel of what I'm thinking as far as function, flow and color!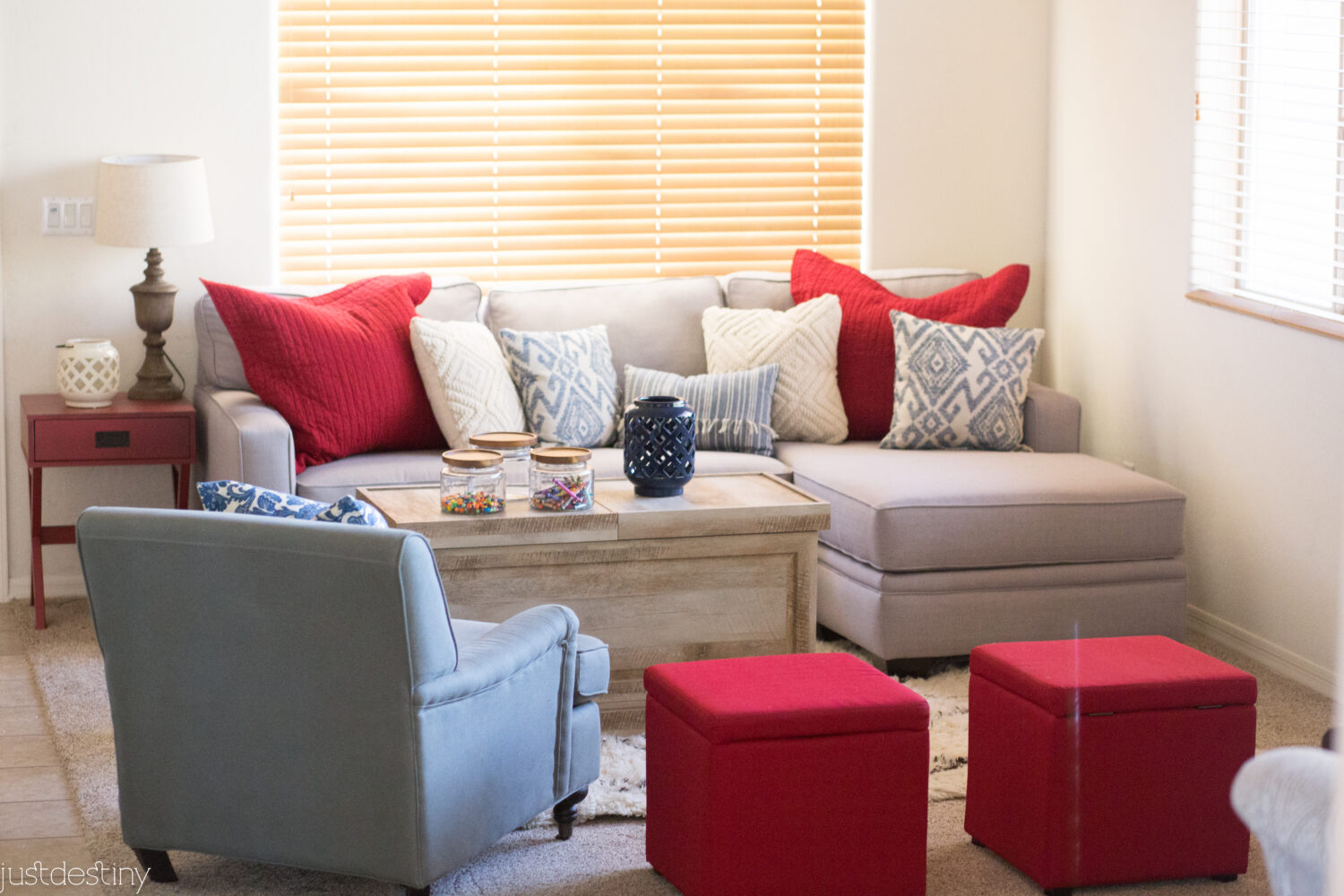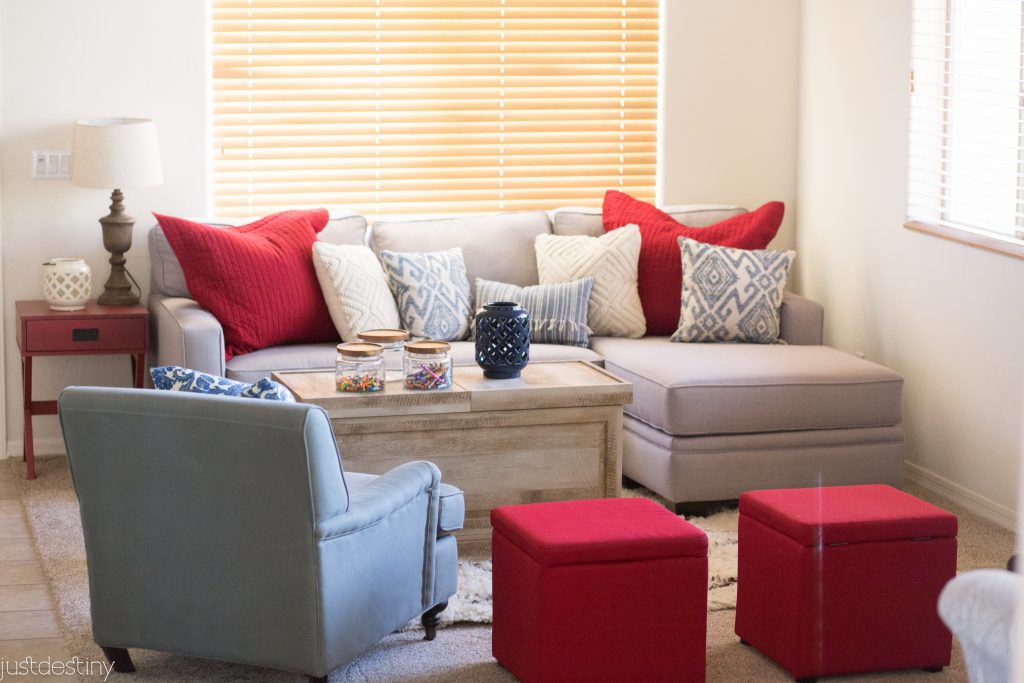 As you know I purchase my main pieces in neutral. That's just the way I roll. Throughout the years I just found it easier to add interest in a room in other ways like, texture and color! I think most people can tackle this concept in their own spaces. Pick a color or two and add it to the neutral furniture in your space for a similar look!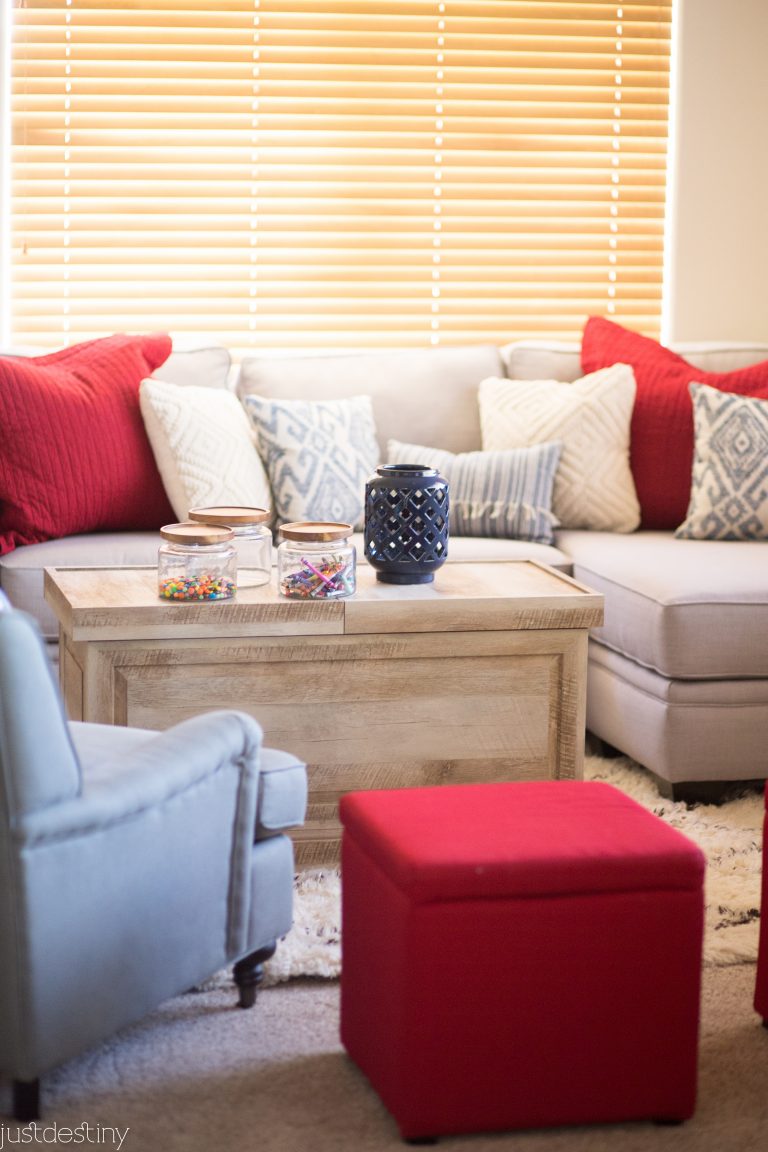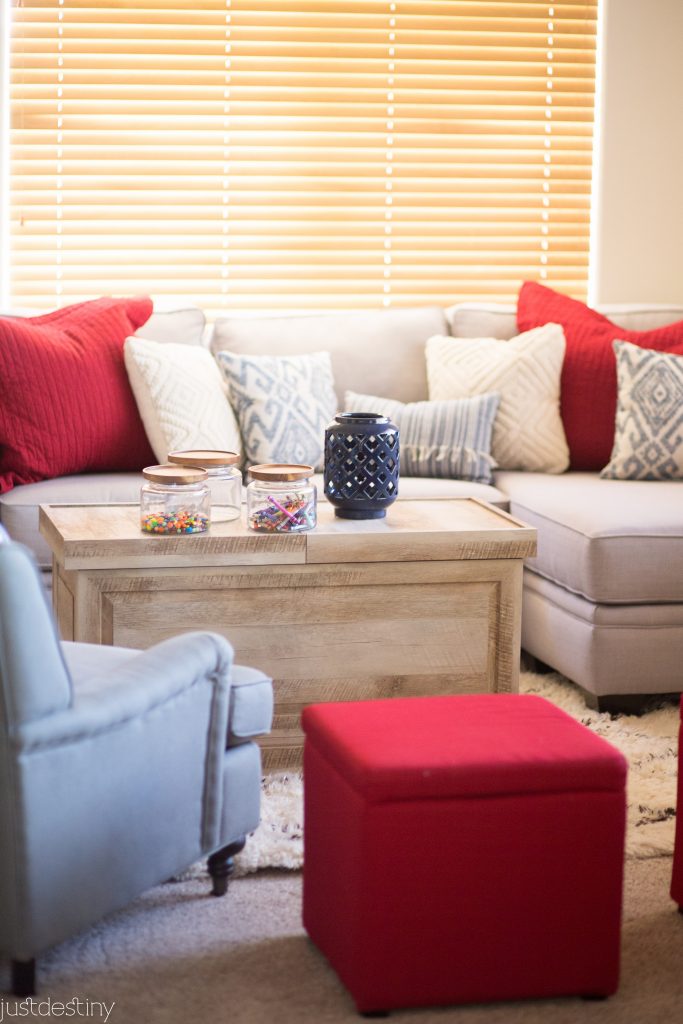 The playroom sofa is gray just like this one, but once again, it doesn't fit in the house so I'm using this one in place of it.
To add some instant color I purchased these two ottomans from Walmart that serves as extra seating for the littles and STORAGE! Two in one! I feel like I haven't used red in my home in such a long time but this seems like the perfect place to reintroduce the color back in the mix. I think in the early 2000's we were allllllll in love with some red/burgundy! ha!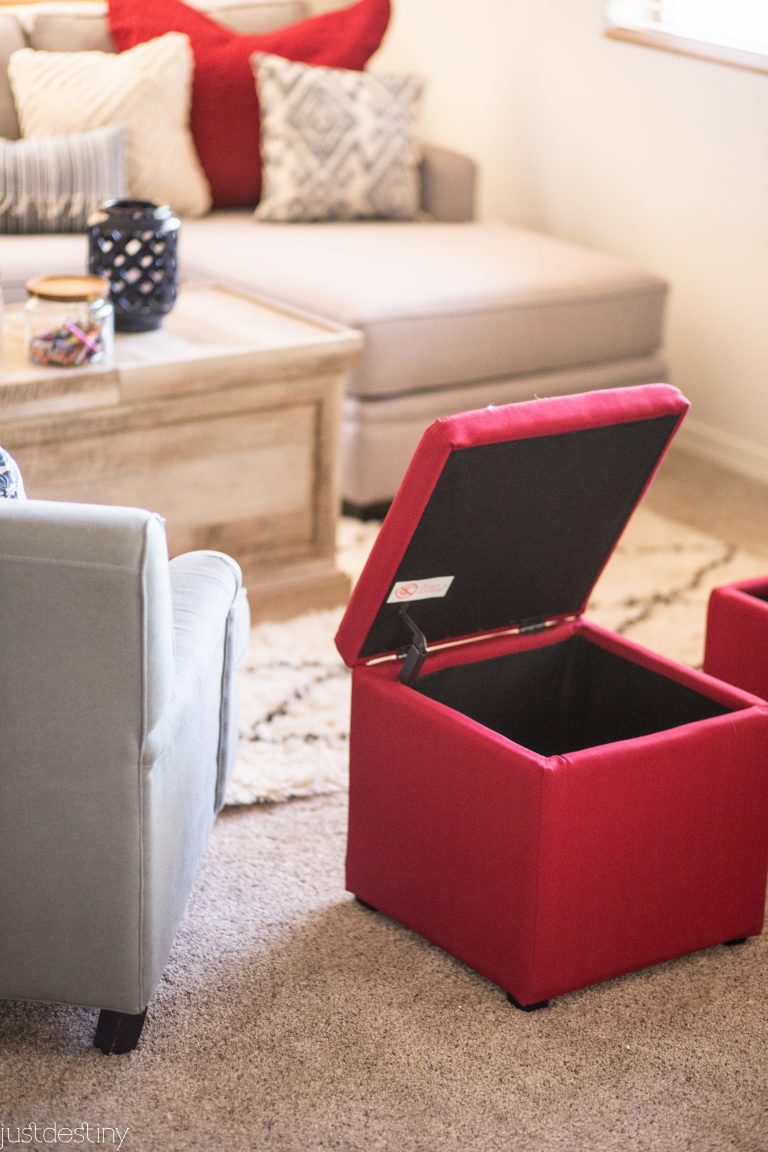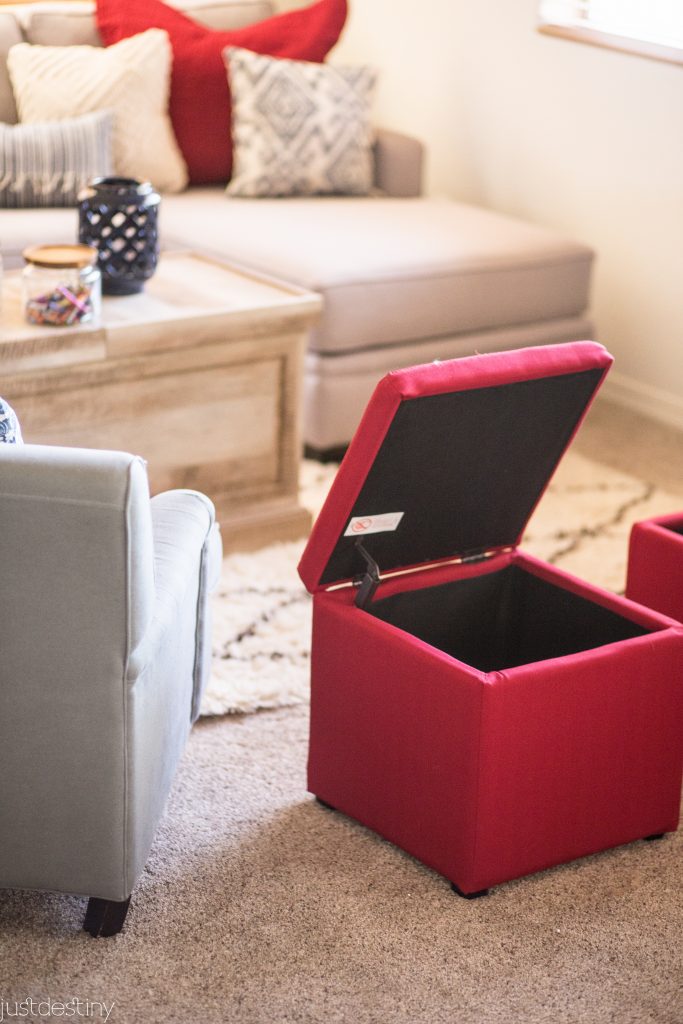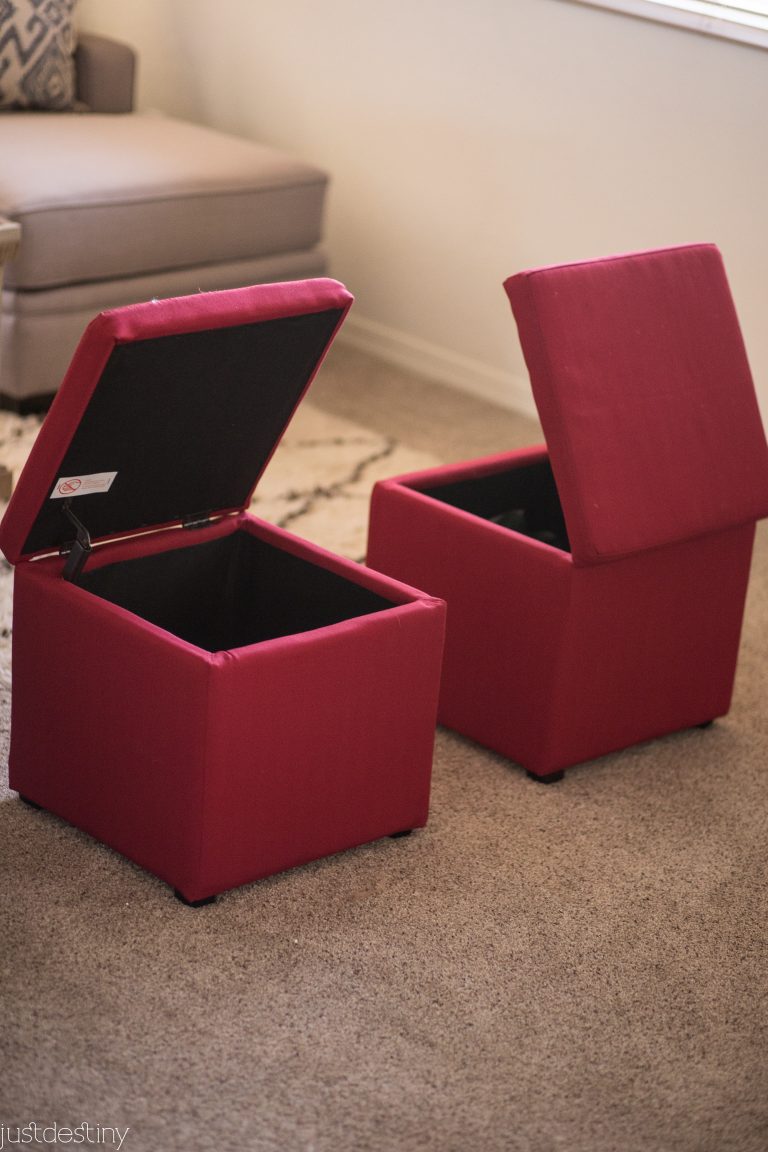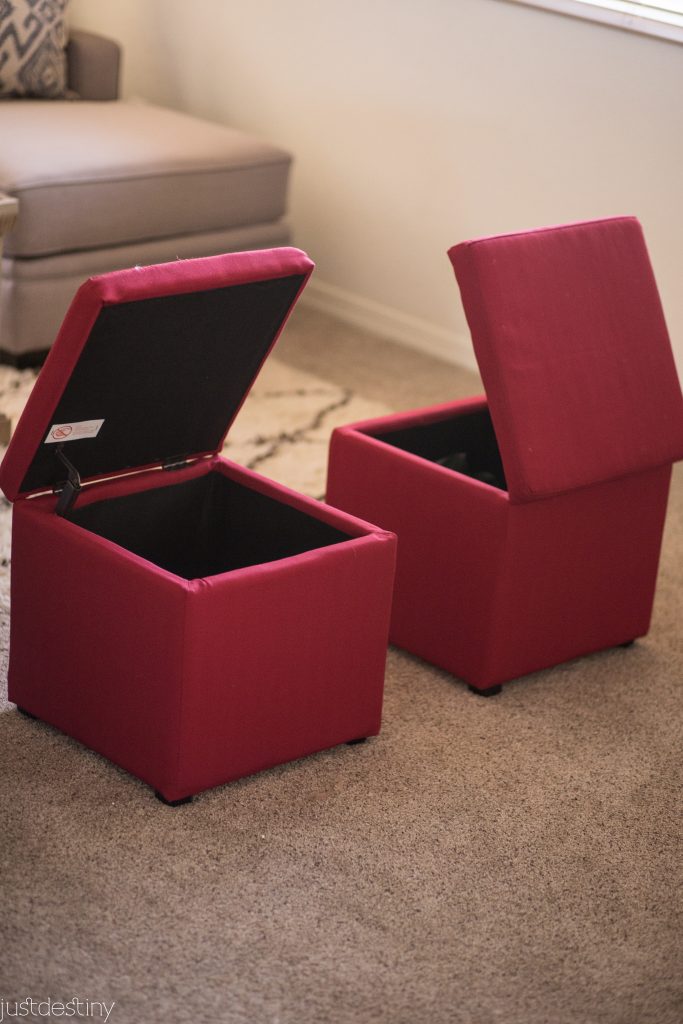 I appreciate that it has a soft close so that little fingers don't get stuck or hurt.
I also purchased this small X end table for more of that RED color .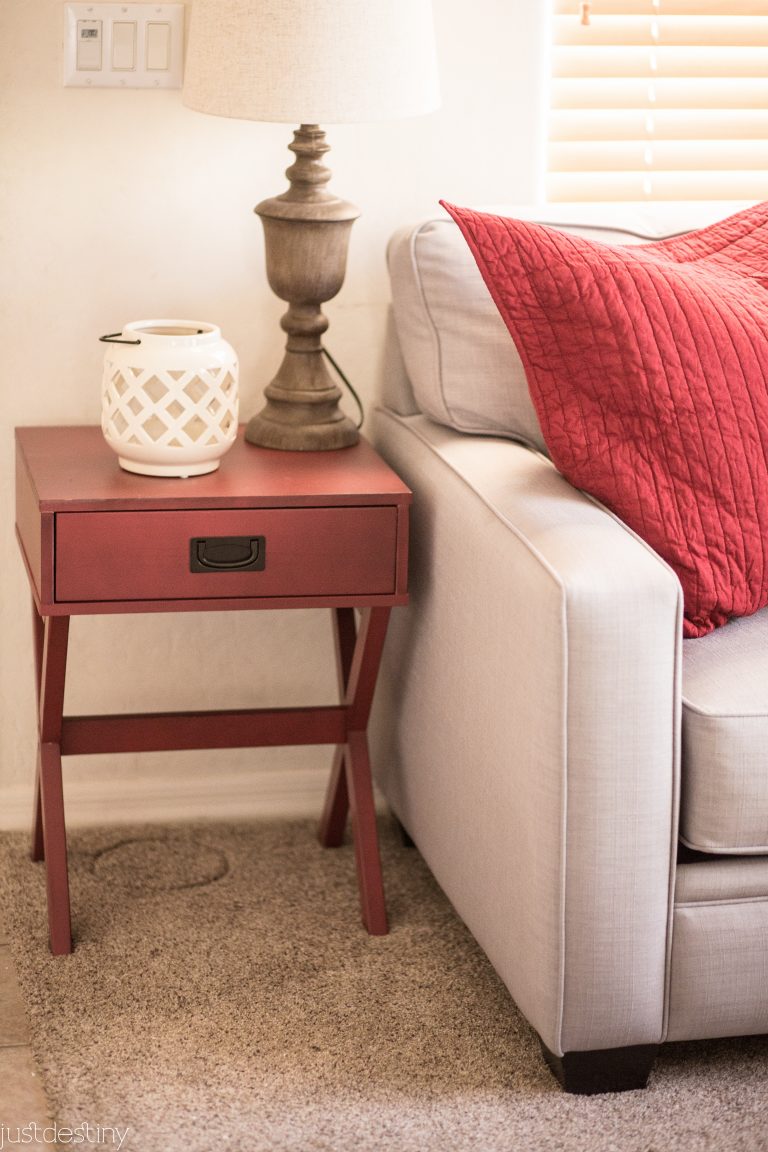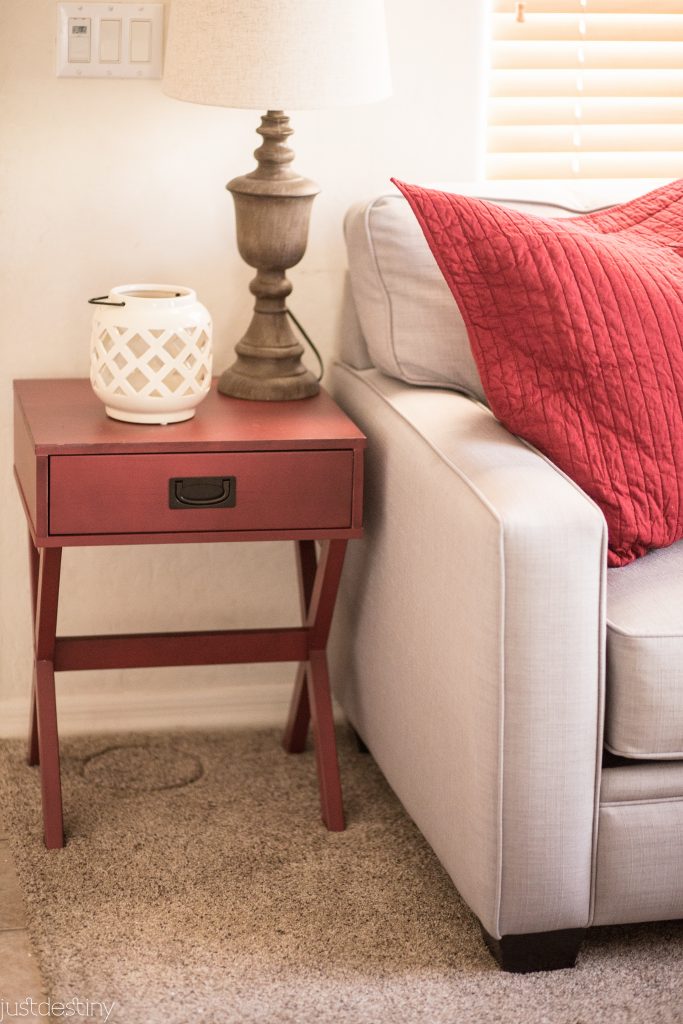 The pillows all added extra color as well as texture. BHG now has euro shams in some great colors, so I purchased them in a nice bright red.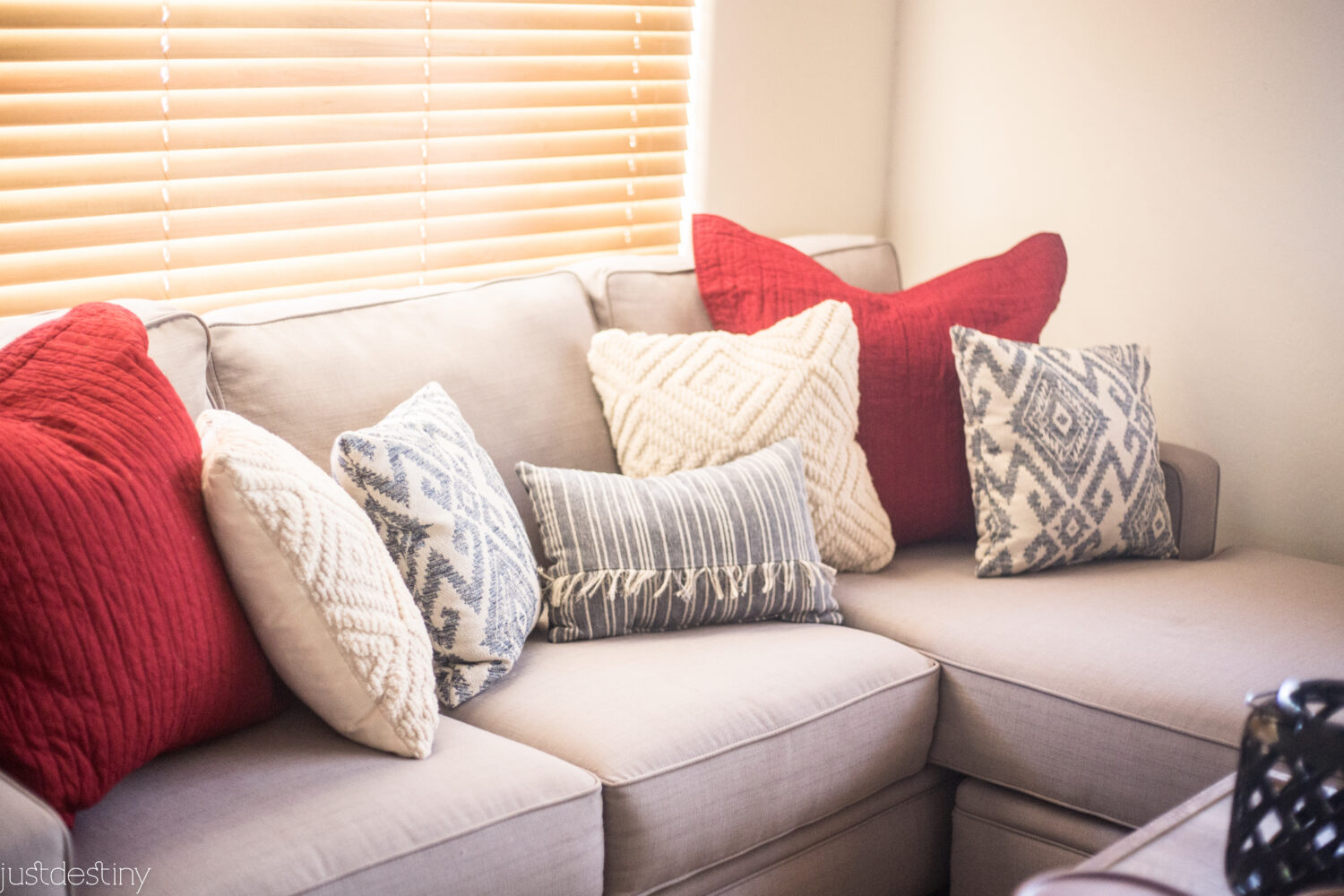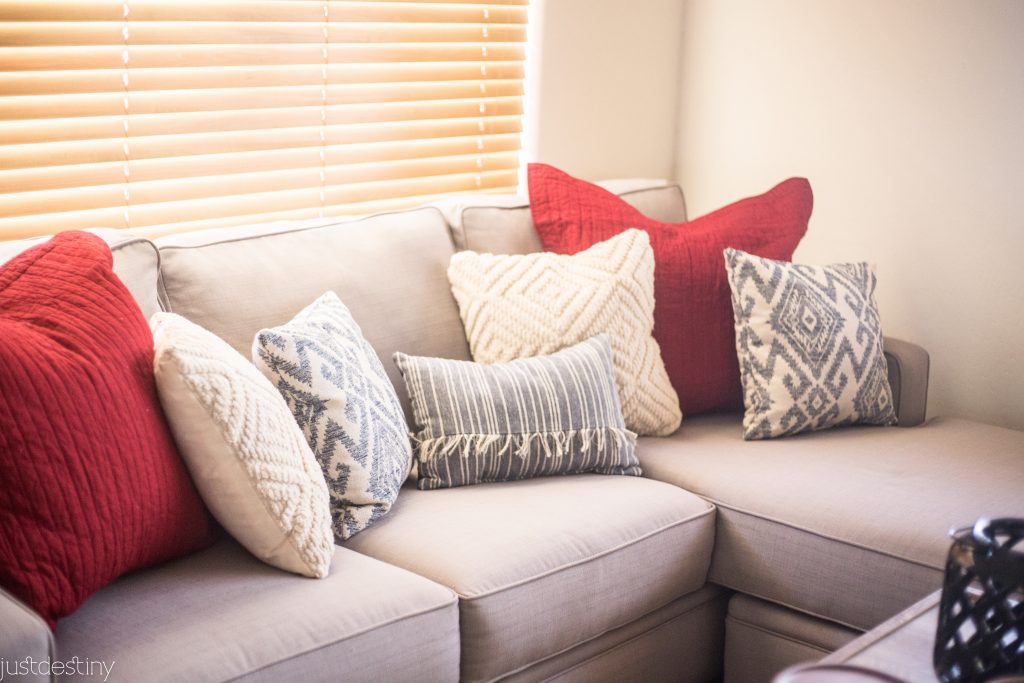 For more function and storage I purchased the Crossmill coffee table.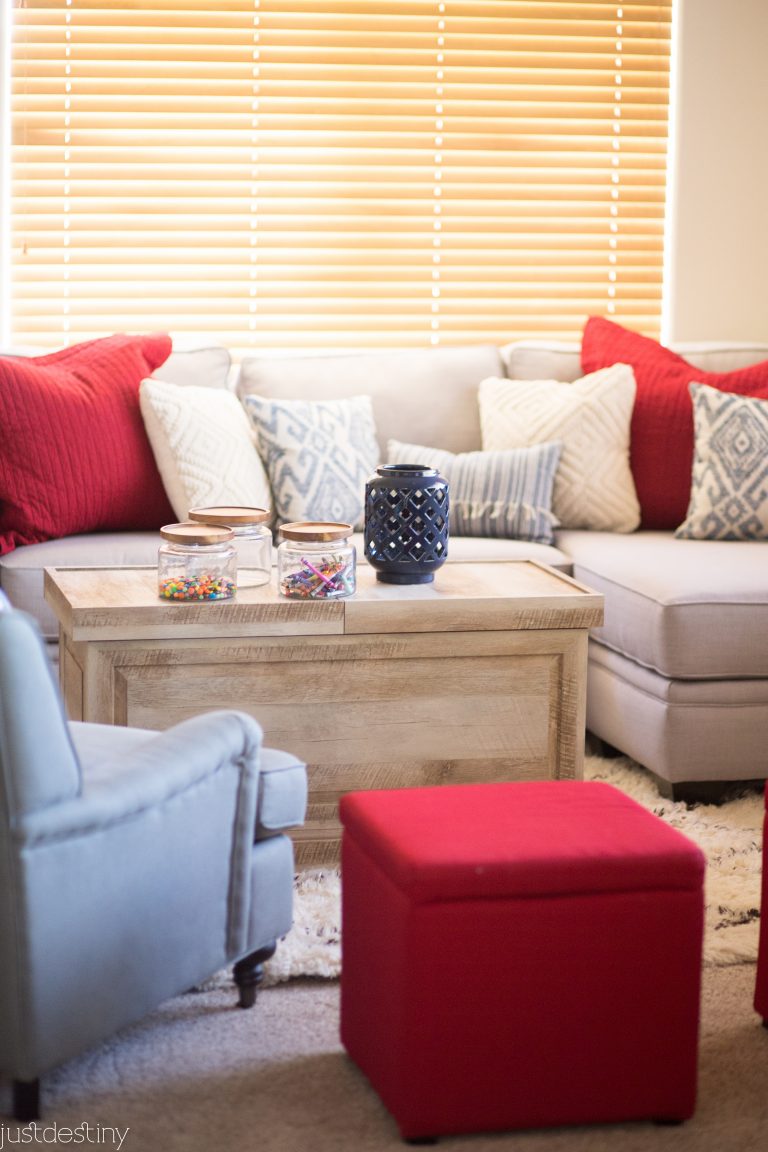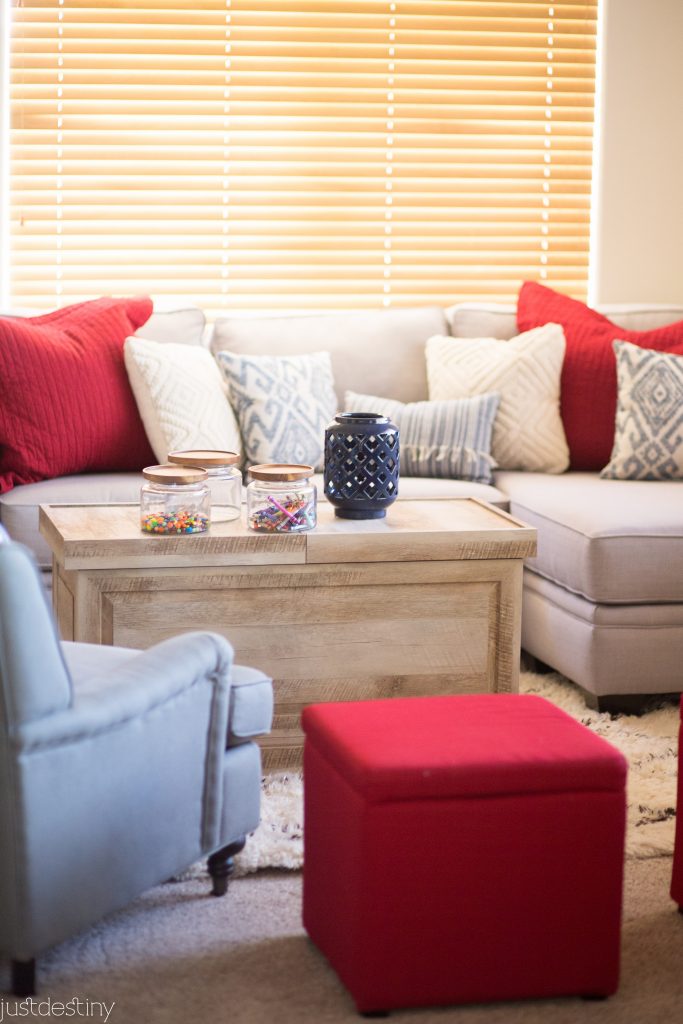 It opens in the middle so that my kids can keep their toys and mess tucked away when it's clean up time! haha! I can also store some extra pillows and blankets for movie nights or just lounging around.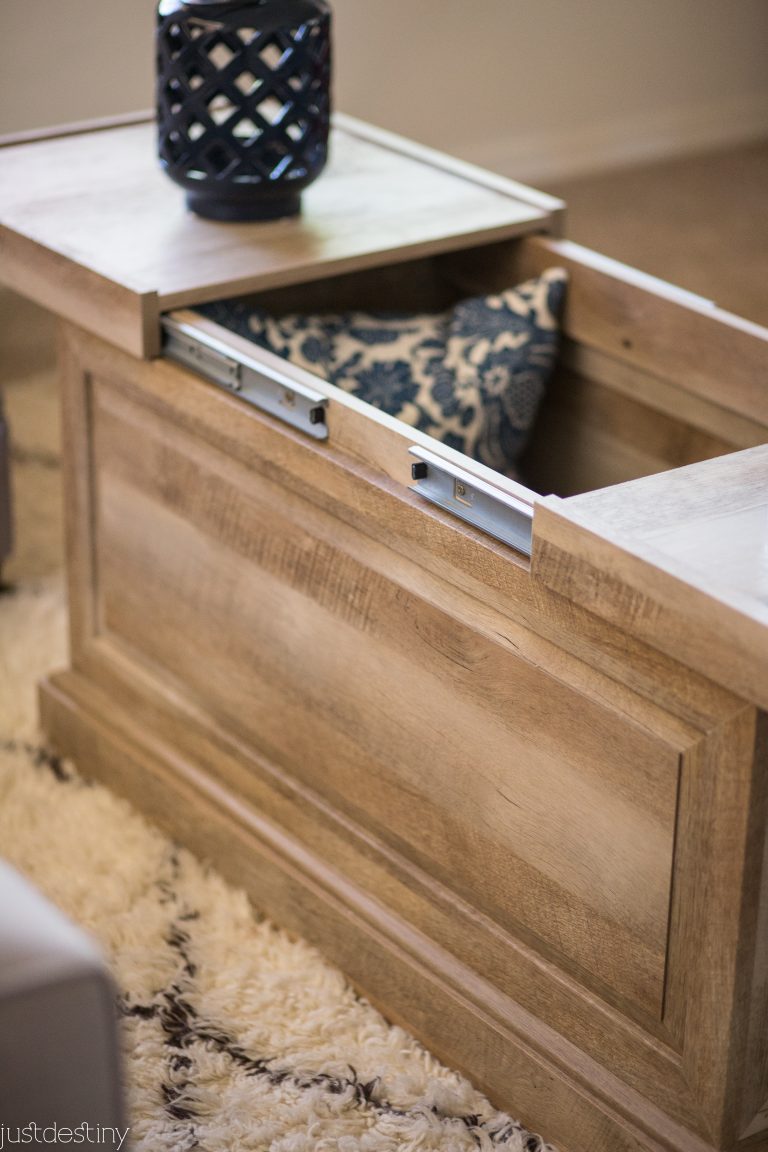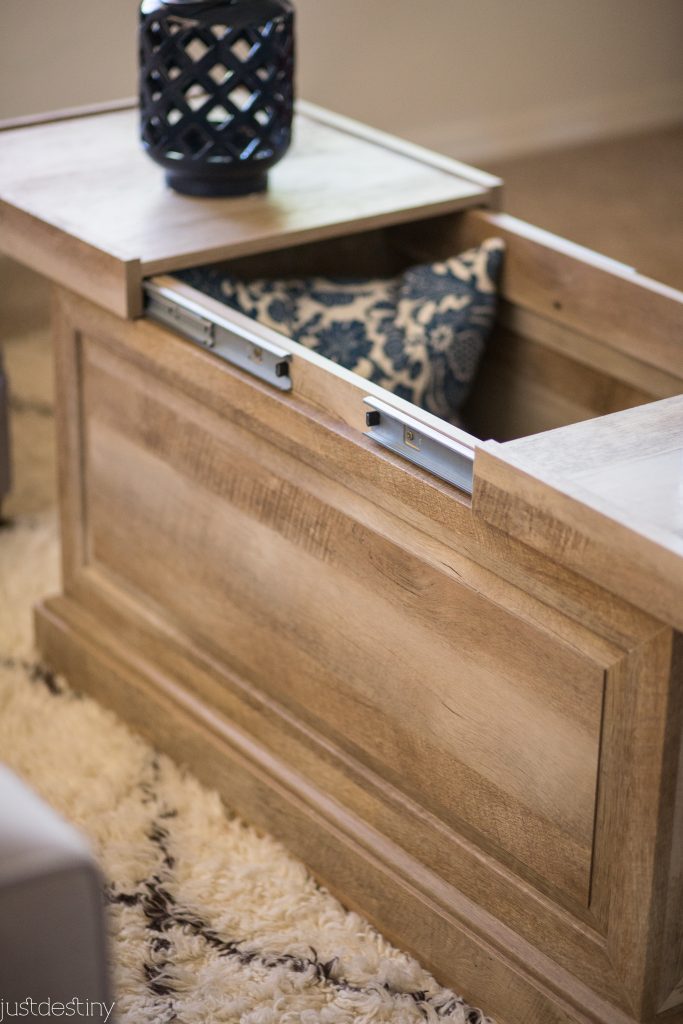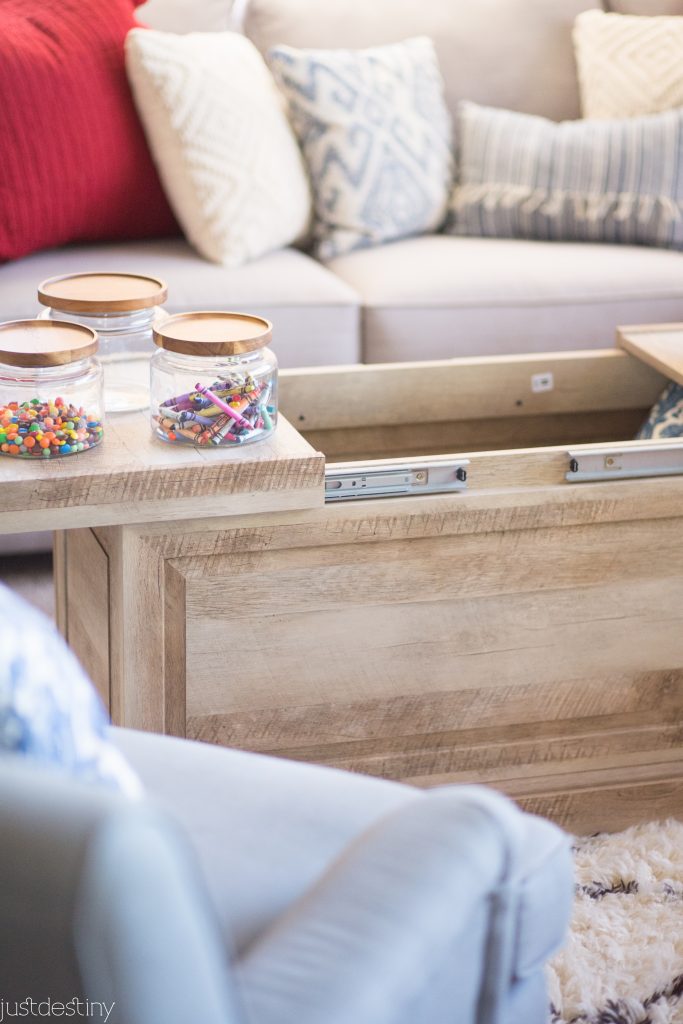 Are you ready to decorate you own patriotic inspired space with BHG and Walmart? Today I'm giving away a $100 gift card for one lucky reader! YOU!
So just follow the directions below and I will announce the winner next week!
Check out some other favorite items from this post!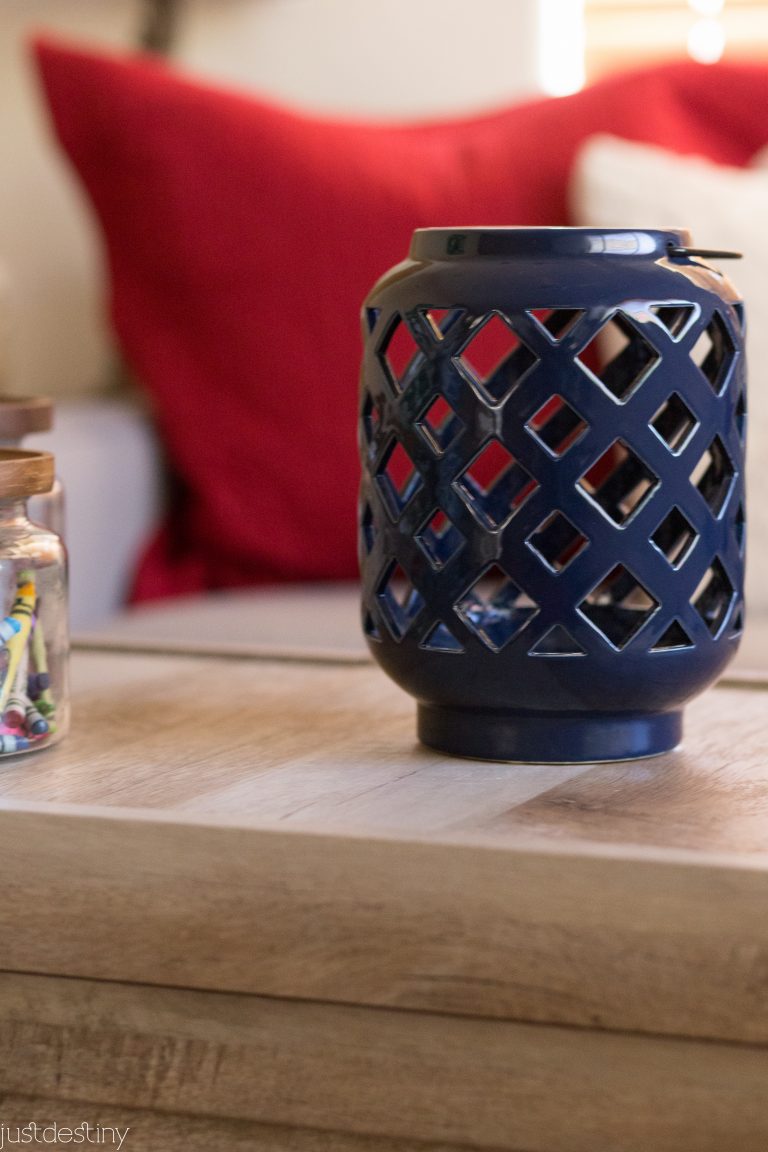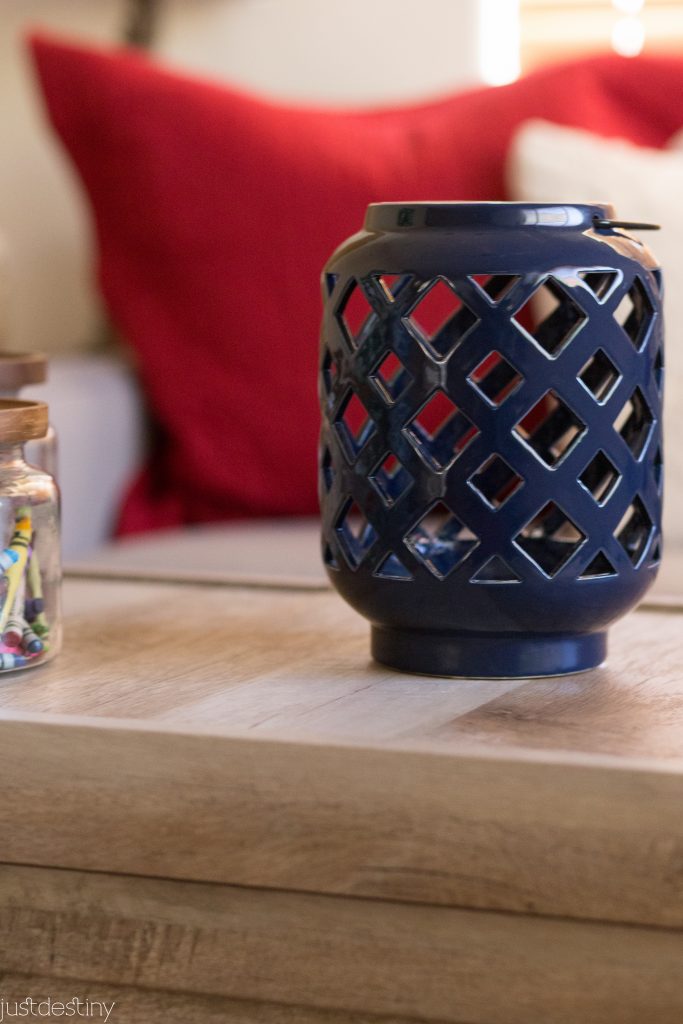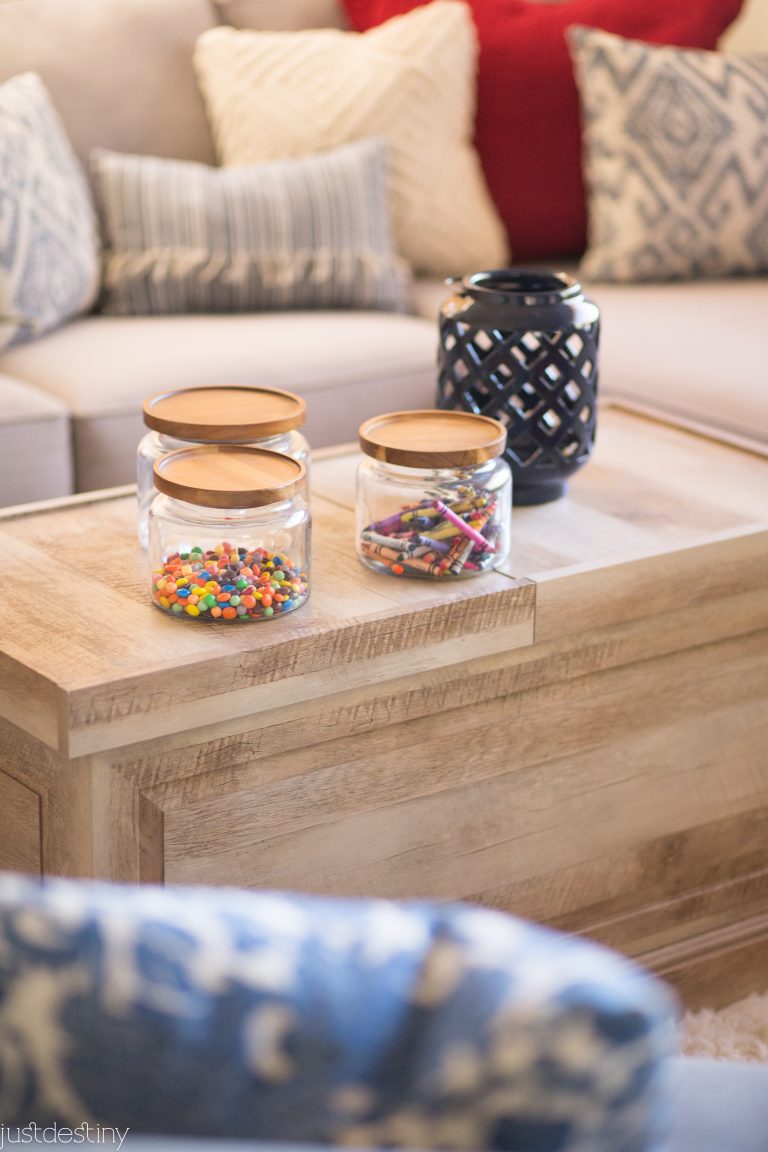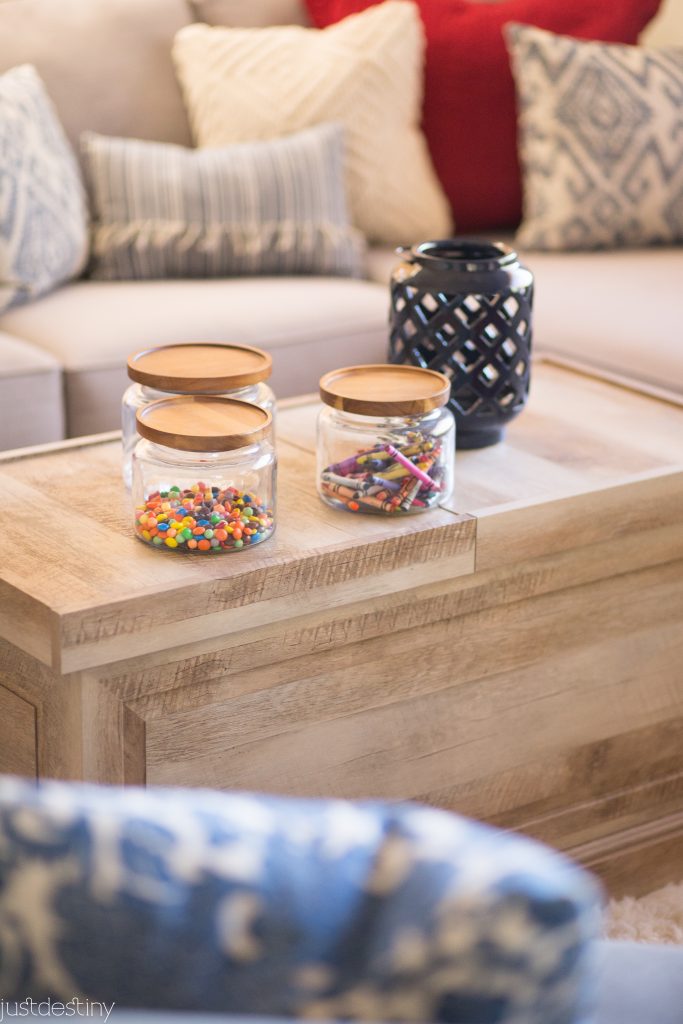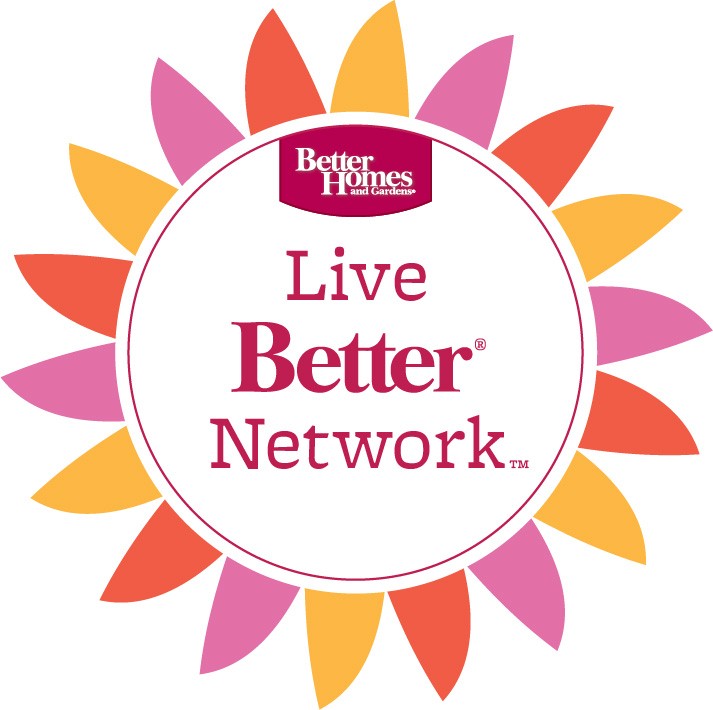 I'm a proud to introduce you to awesome companies who make decorating your home affordable and easy! You can find BHG products in your local Walmart and Walmart.com. Follow BHG on Twitter,Facebook,Instagram and of course Pinterest.