Mamma C's Ground Beef Enchiladas
This post is sponsored and may contain affiliate links, please read my disclosure policy.
My mom is an AMAZING cook! Growing up we always had a home cooked meals after practice and a Friday night pizza night for the most part. But on Saturdays she made her famous ground beef enchiladas. I'm sure it's one of her most requested recipes outside of her cheesecakes and there is a reason why! They are simple, pretty quick and DELICIOUS!
I remember her shredding up her own cheese in her food processor and I seriously think it makes this recipe so much better. But if you don't have time then a mexican blend from the grocery store will do just fine. Most of us don't have the time to do that but it is worth the extra effort.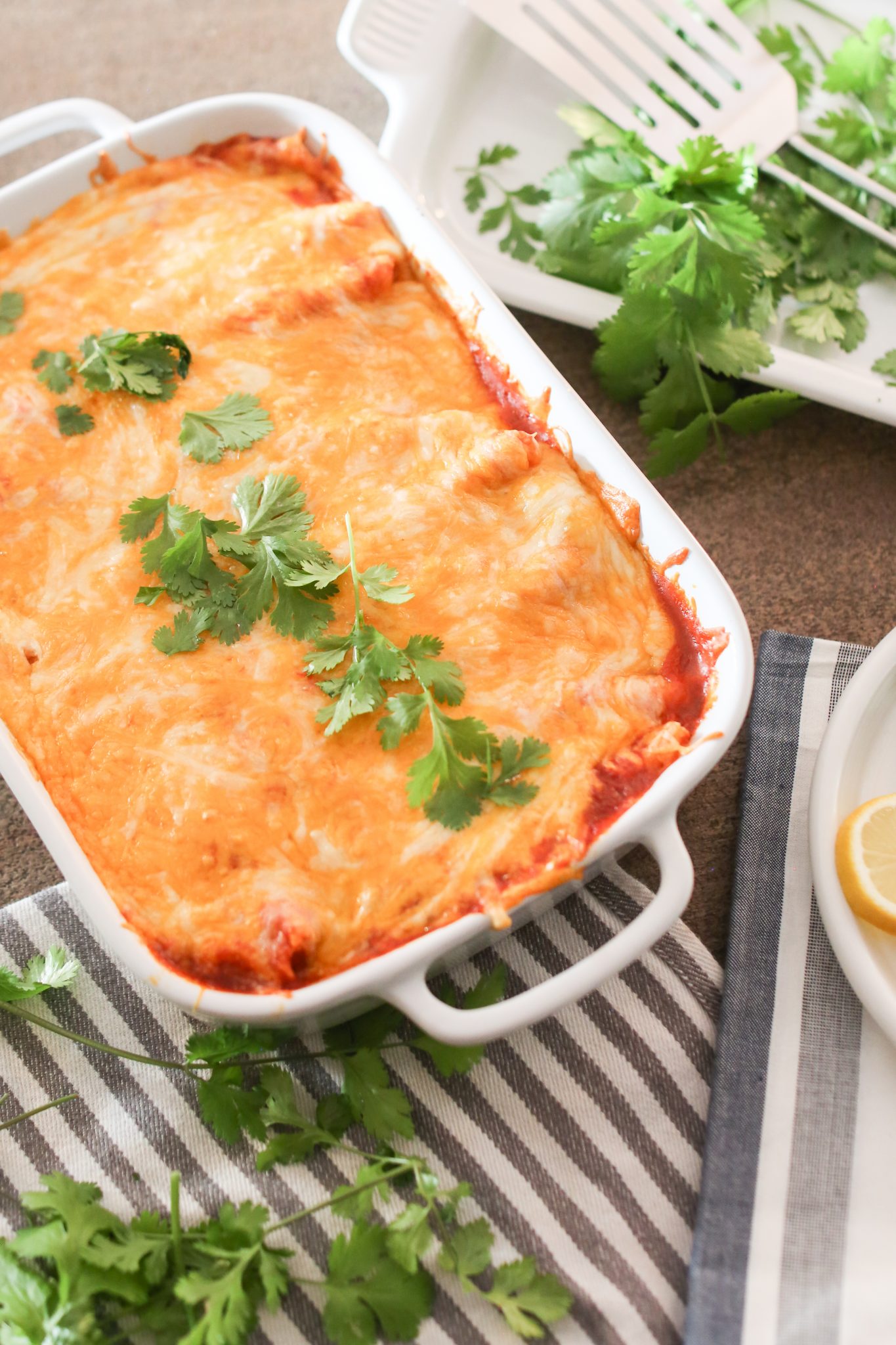 How to make Ground Beef Enchiladas
First heat your oven to 350 degrees. While that's pre-heating fry the tortillas on each side for 10-15 seconds on each side.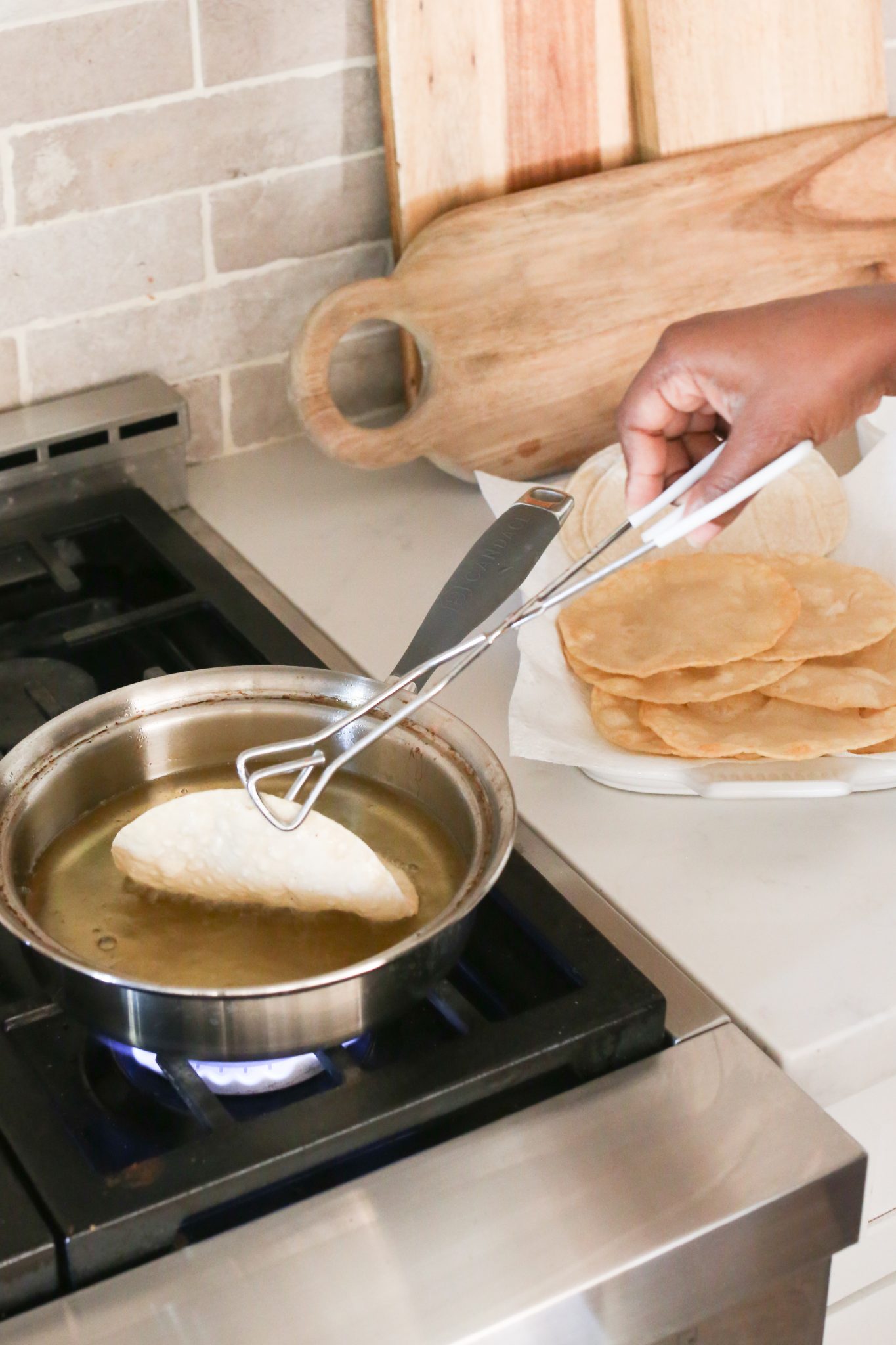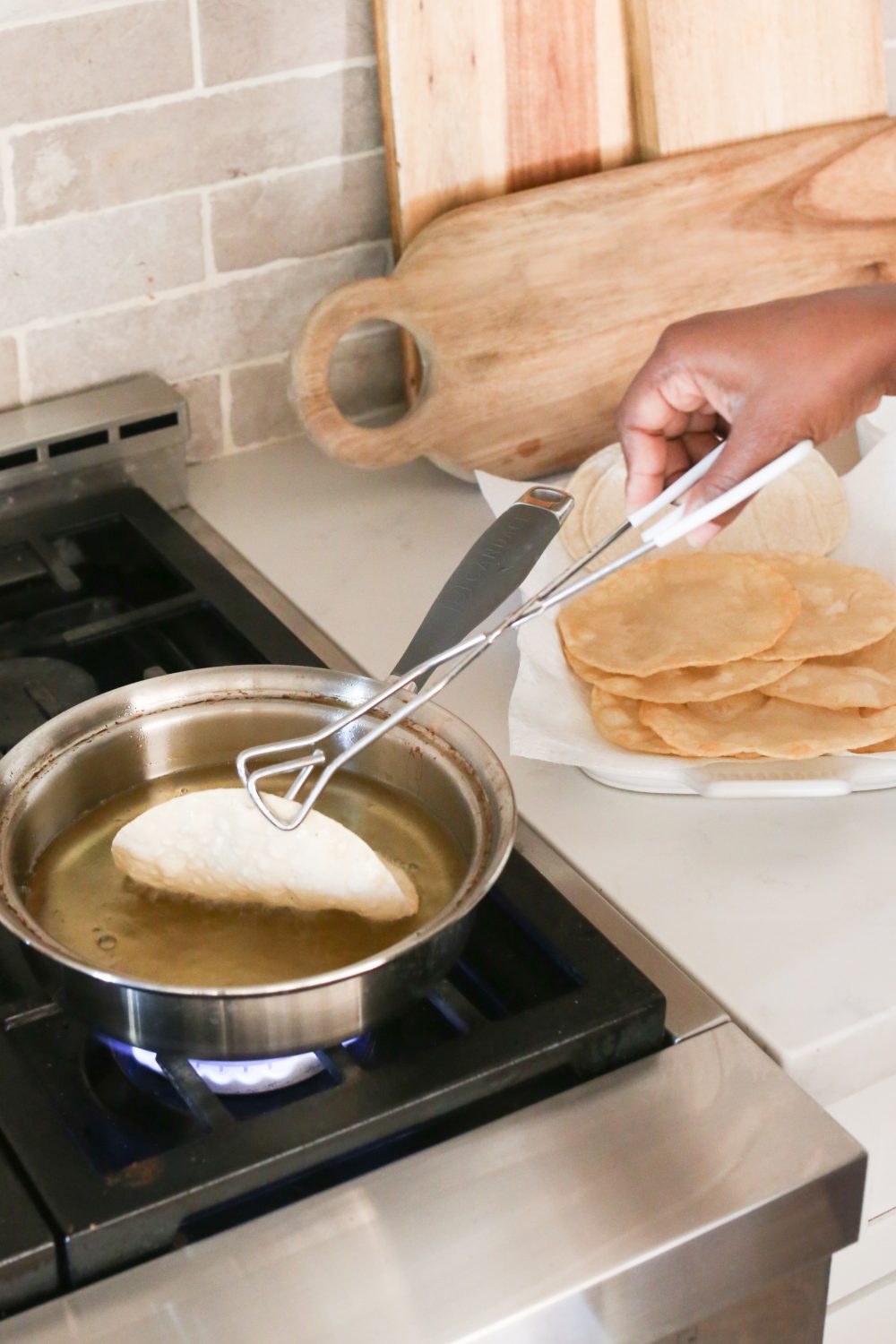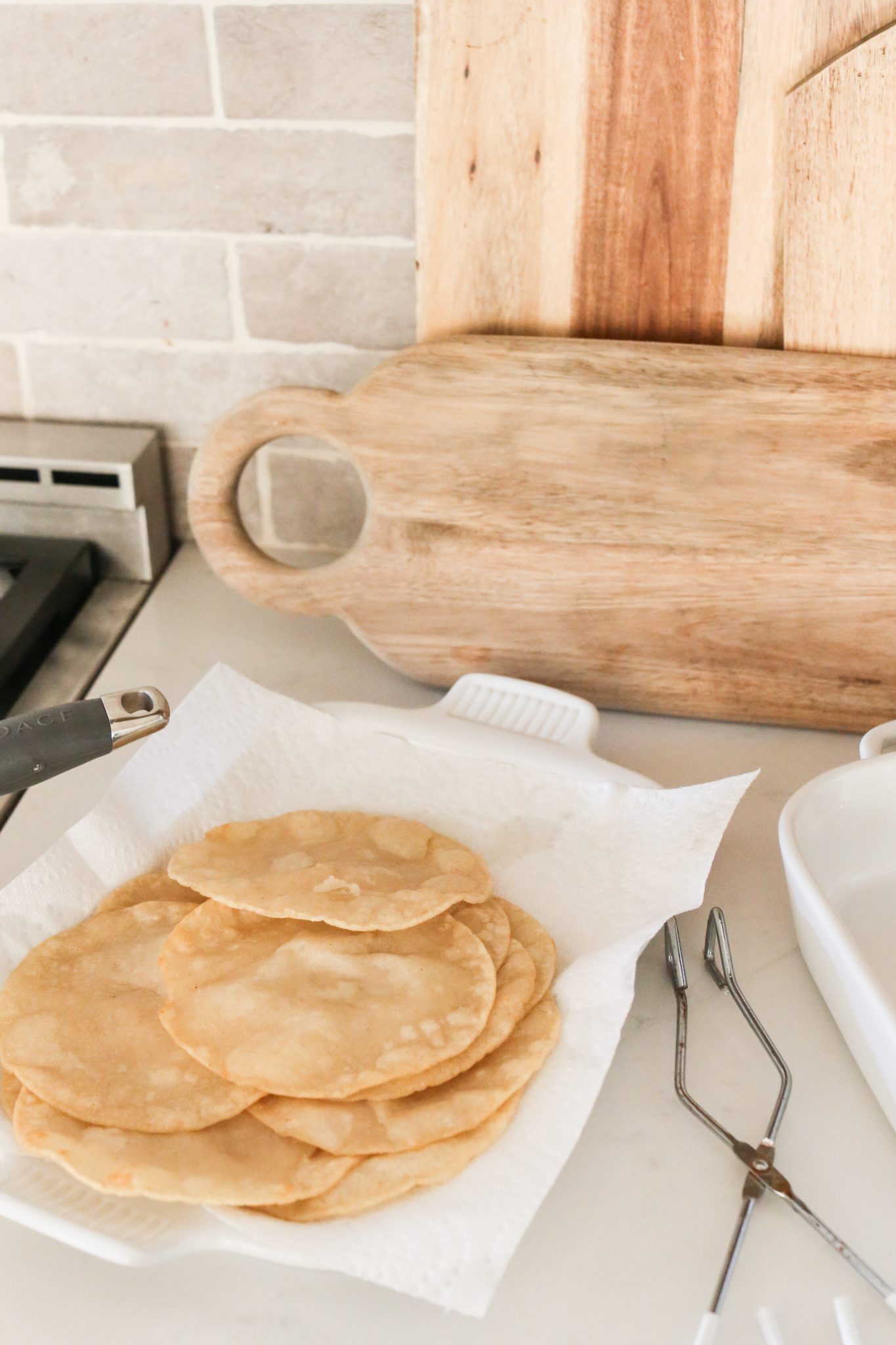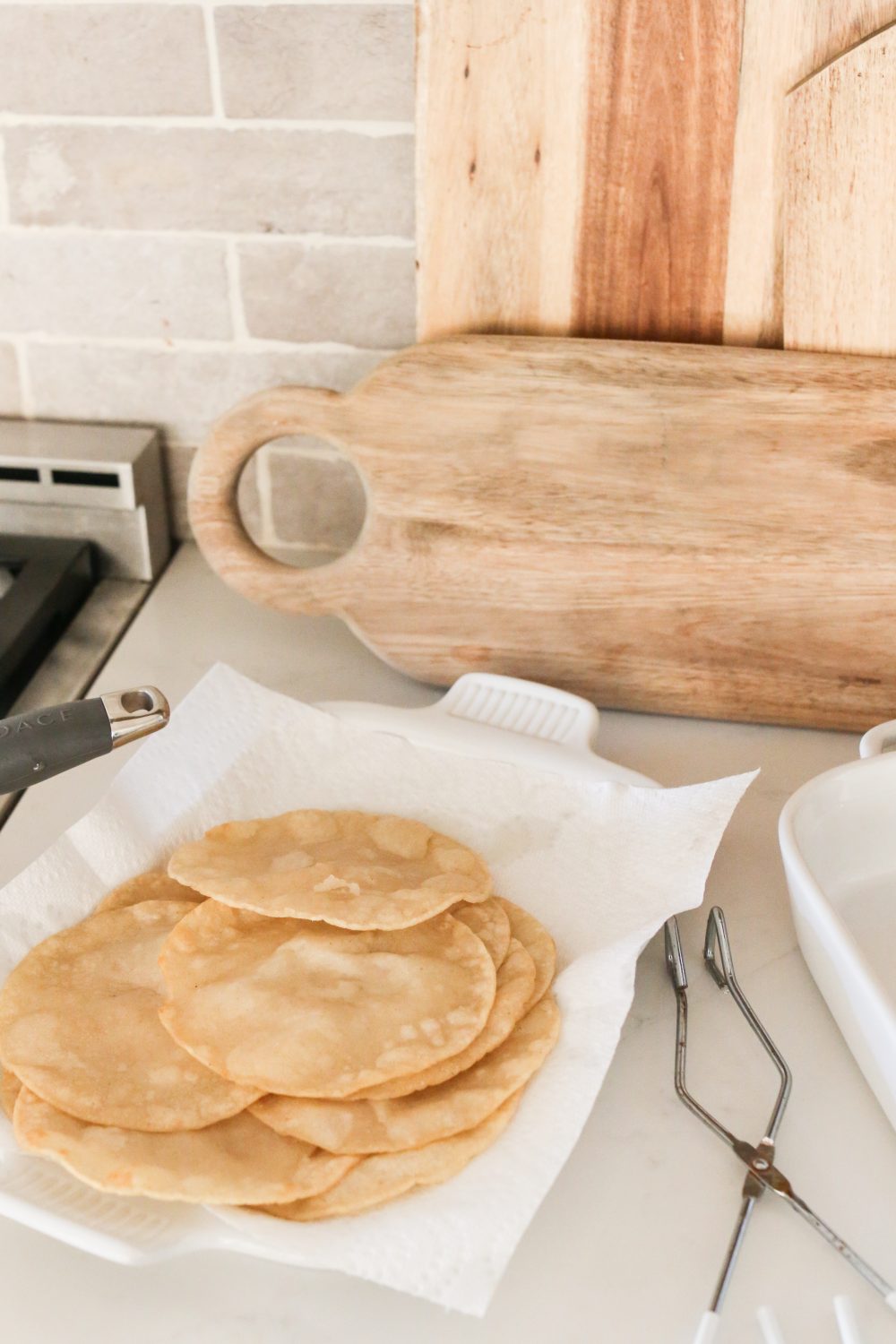 Next ground the beef and add the taco seasoning to it. Let it simmer for about 15 minutes and remove it from the heat.
After that place 1/4 cup of meat into the tortilla and roll it with the seam facing down. After all the tortillas are rolled, pour the enchiladas sauce over the tortillas. My mom ONLY uses this Macayo's Red Enchilada Sauce. I end up using about 3/4 of the can and saving the rest of the sauce. You can try others but I wouldn't haha! It's seriously the best and makes the entire meal. So don't skip it. Seriously, just don't do it. I see you thinking about it. Don't. DO NOT!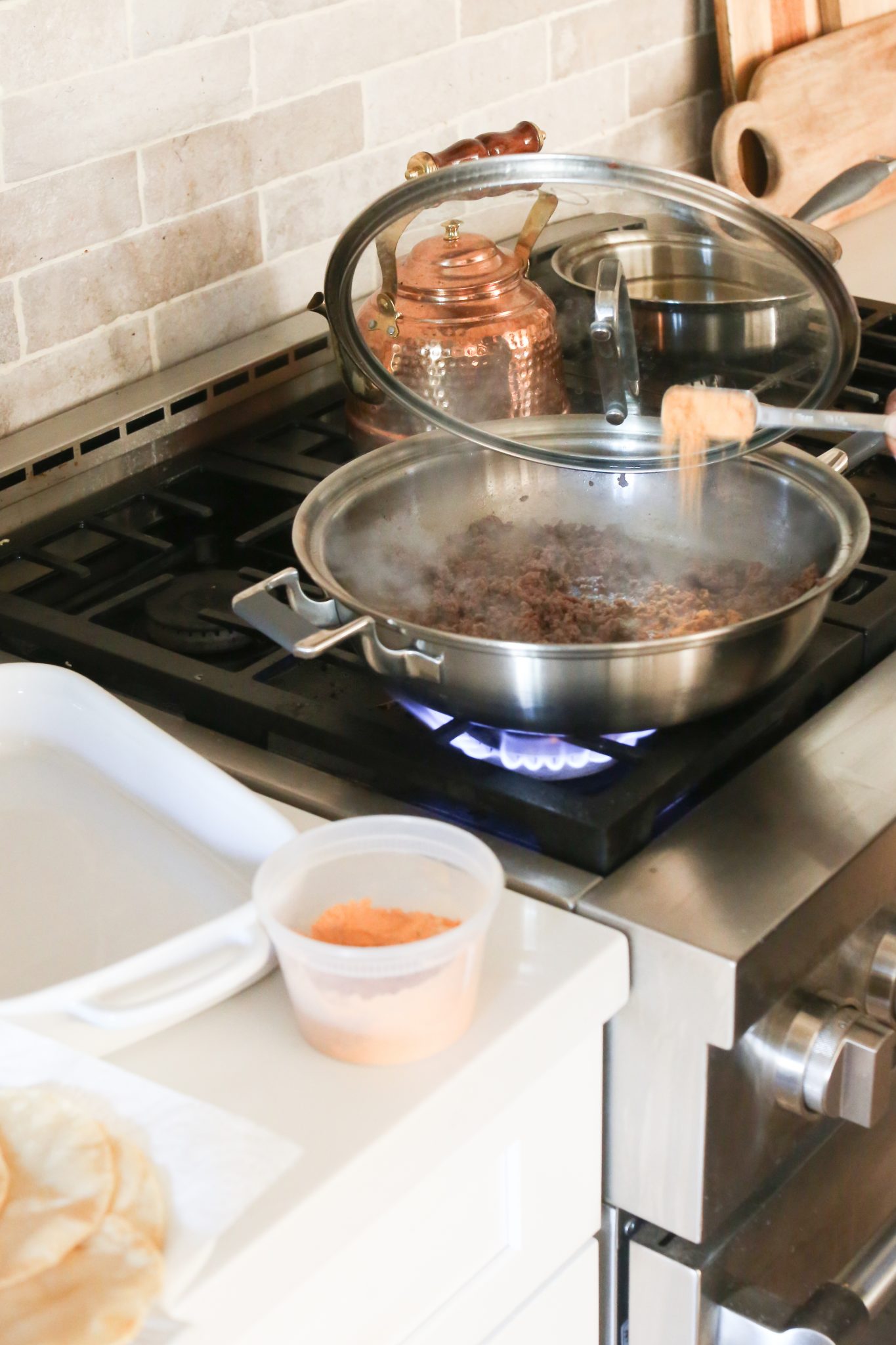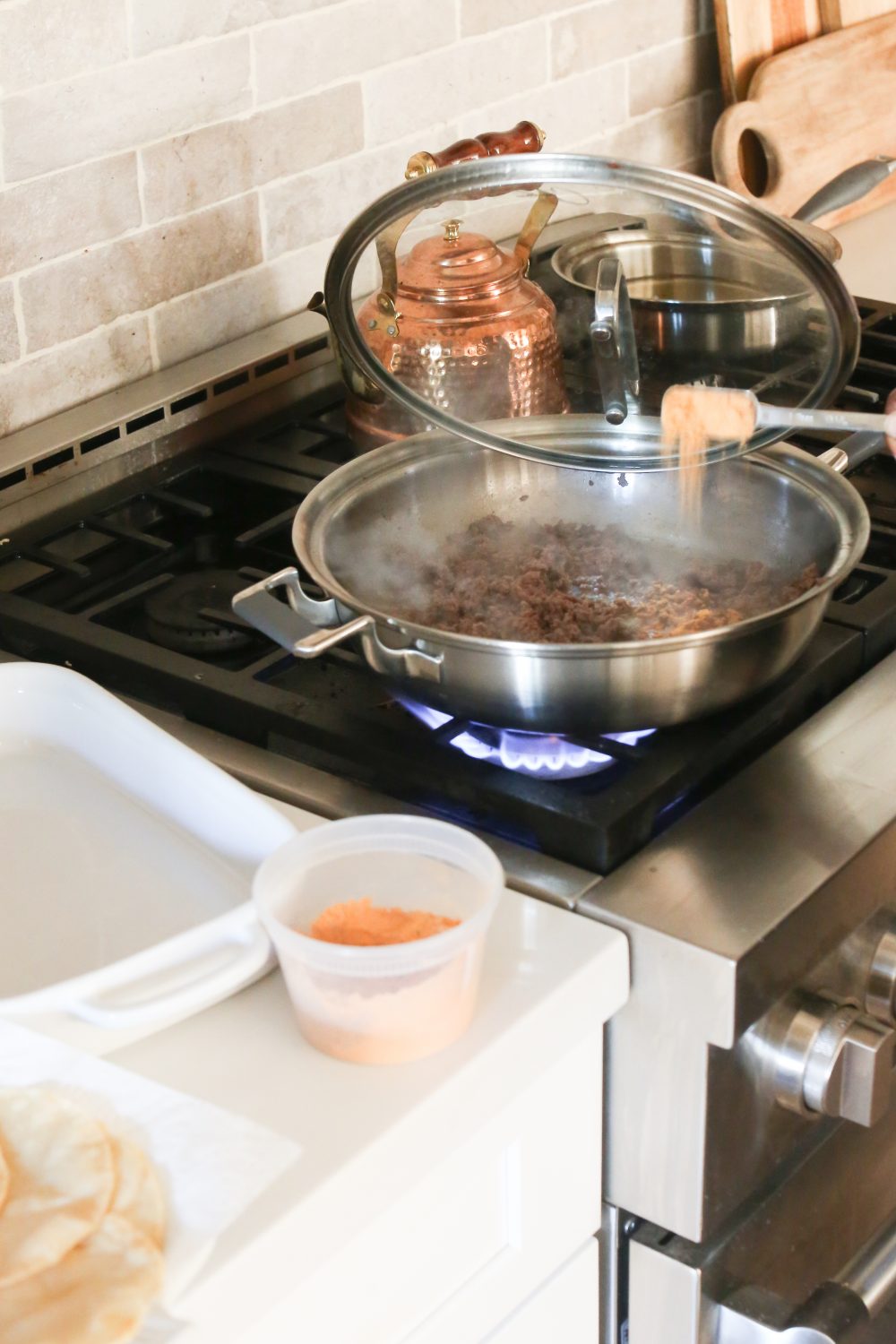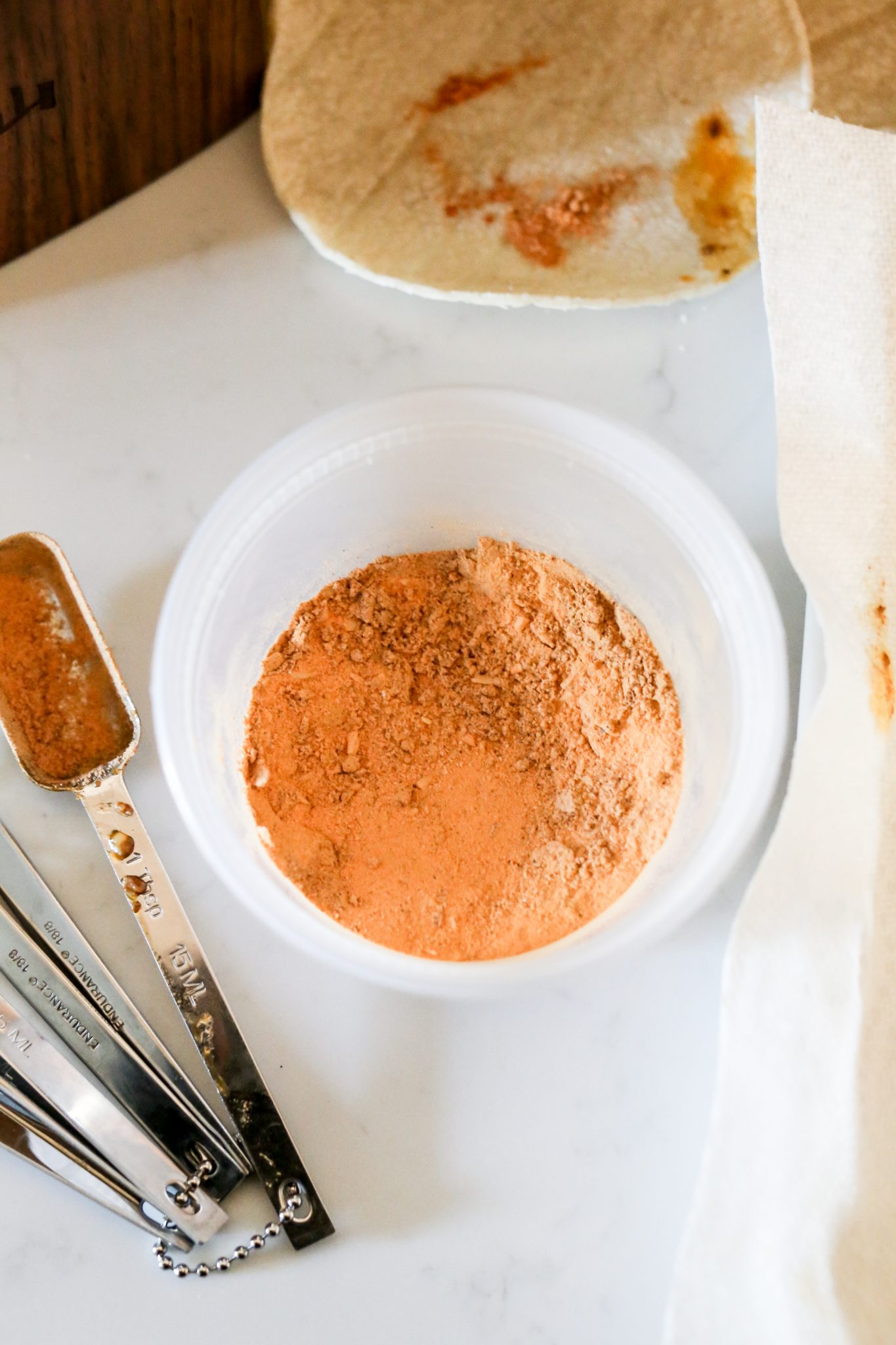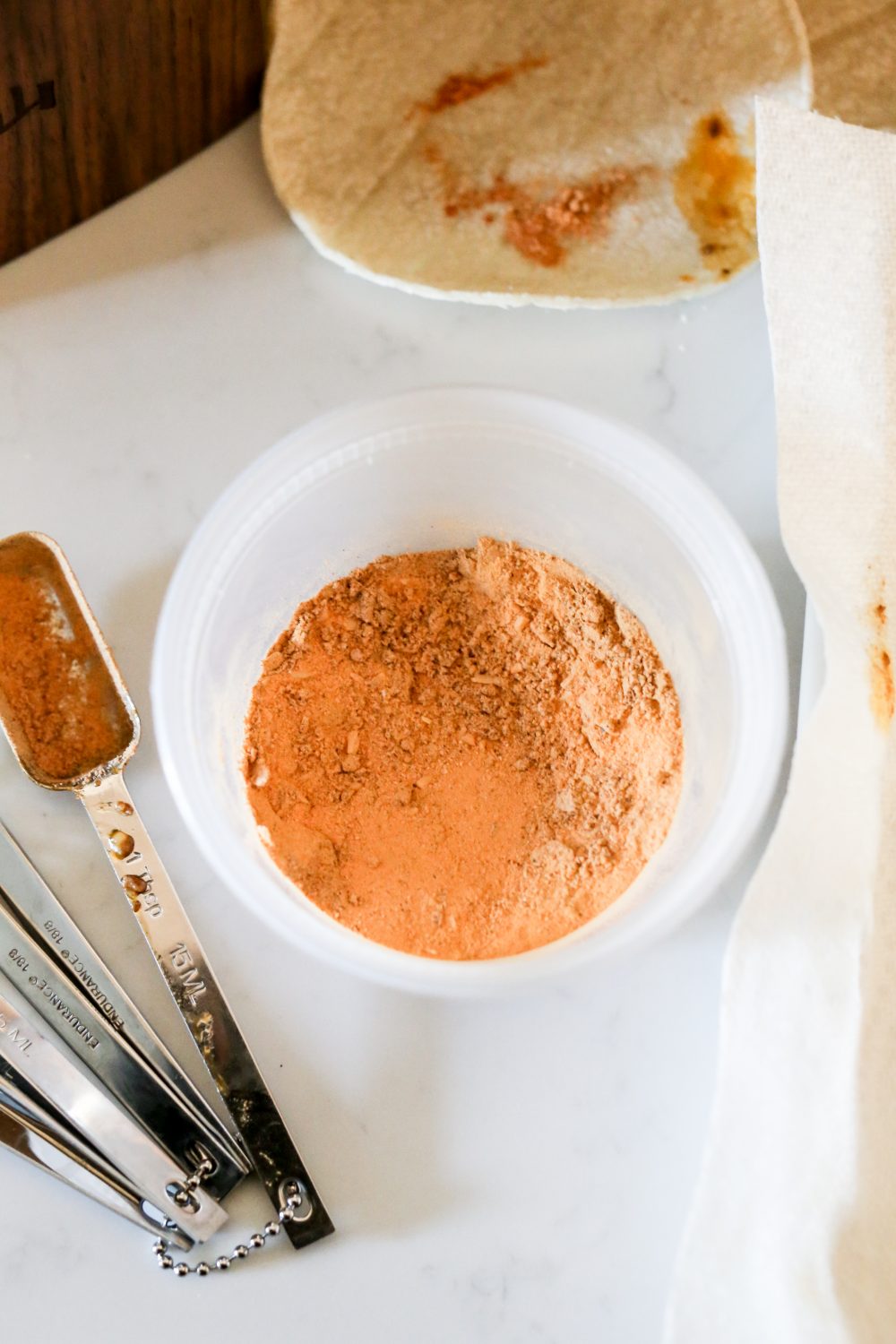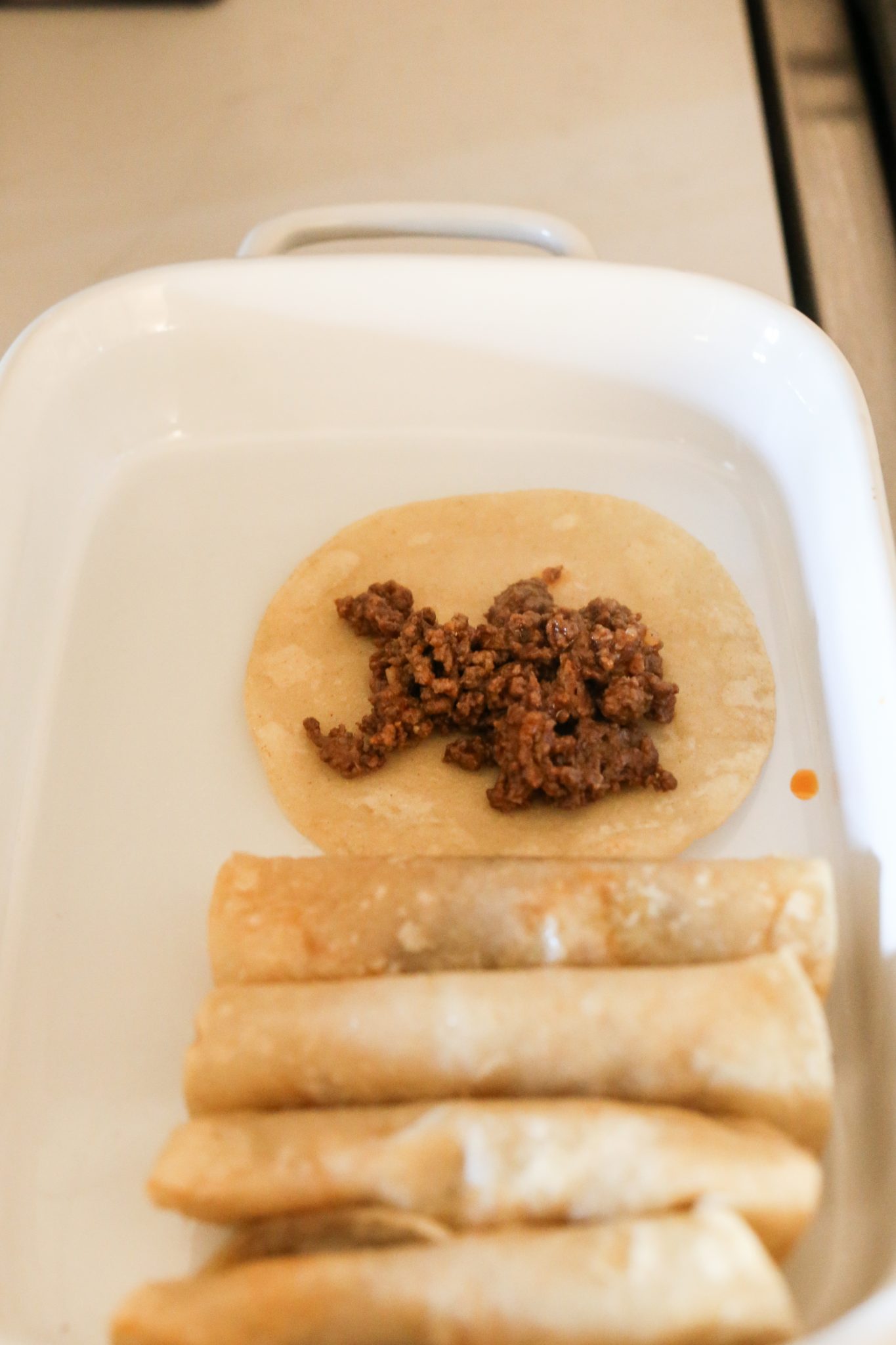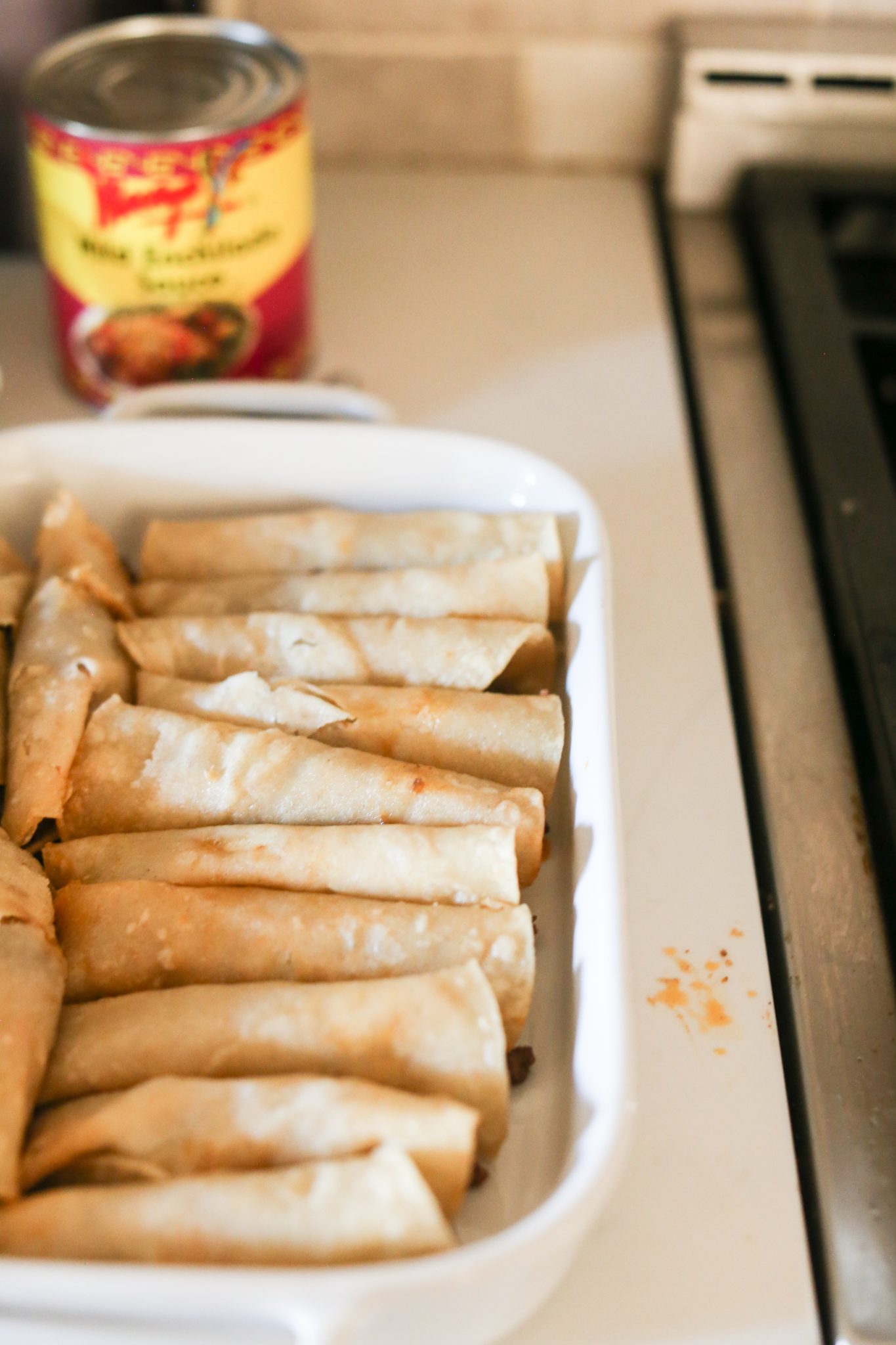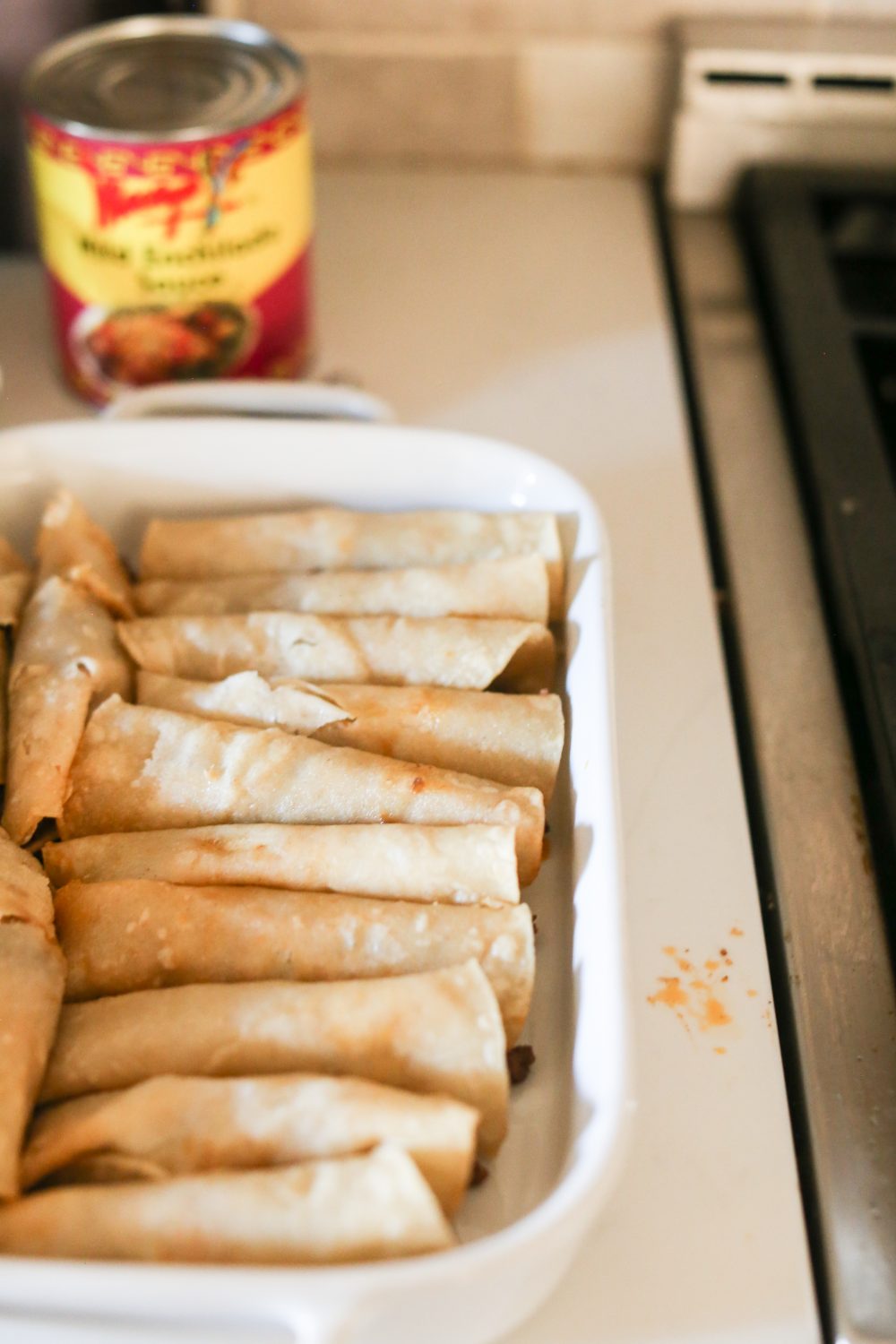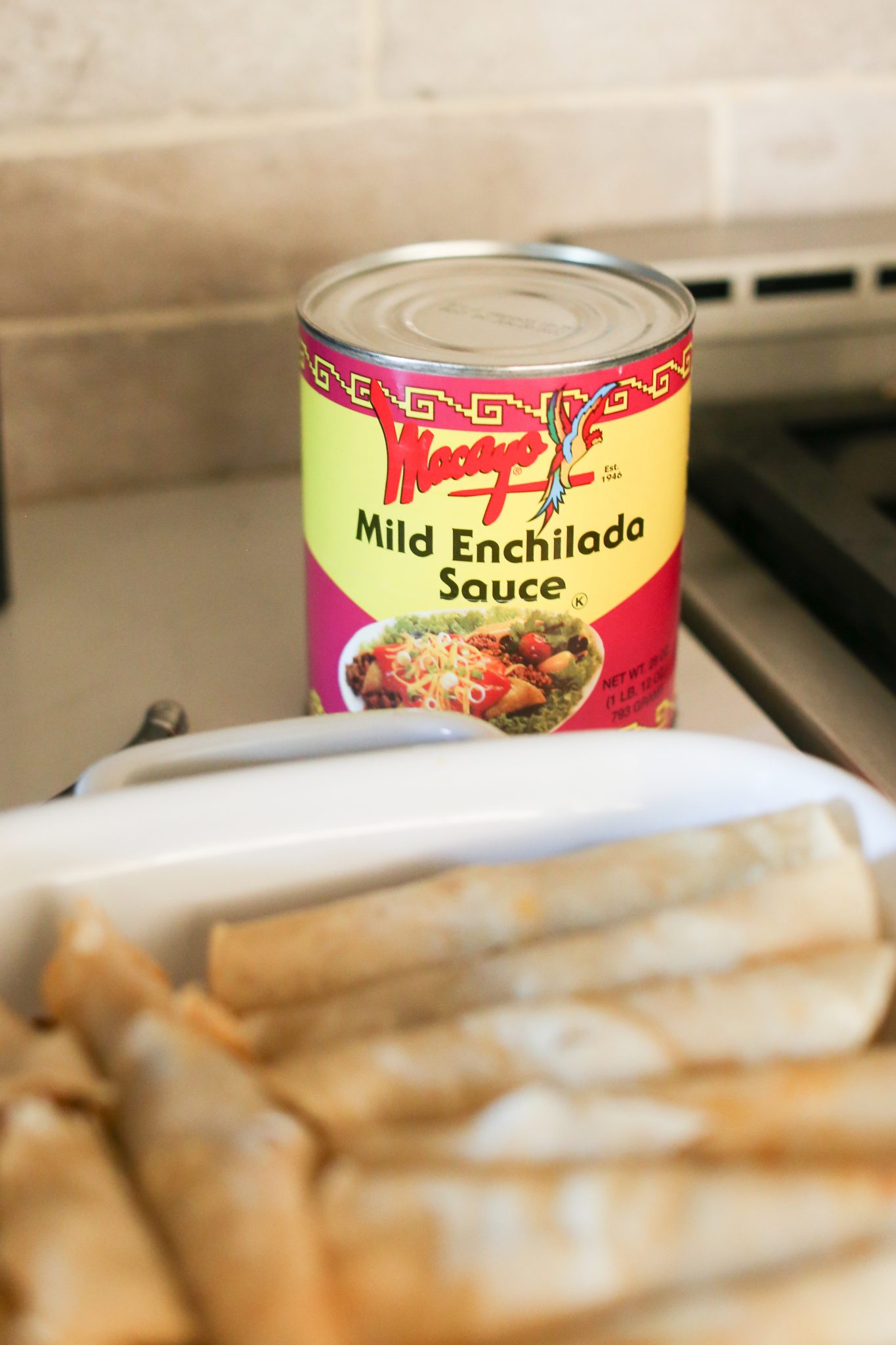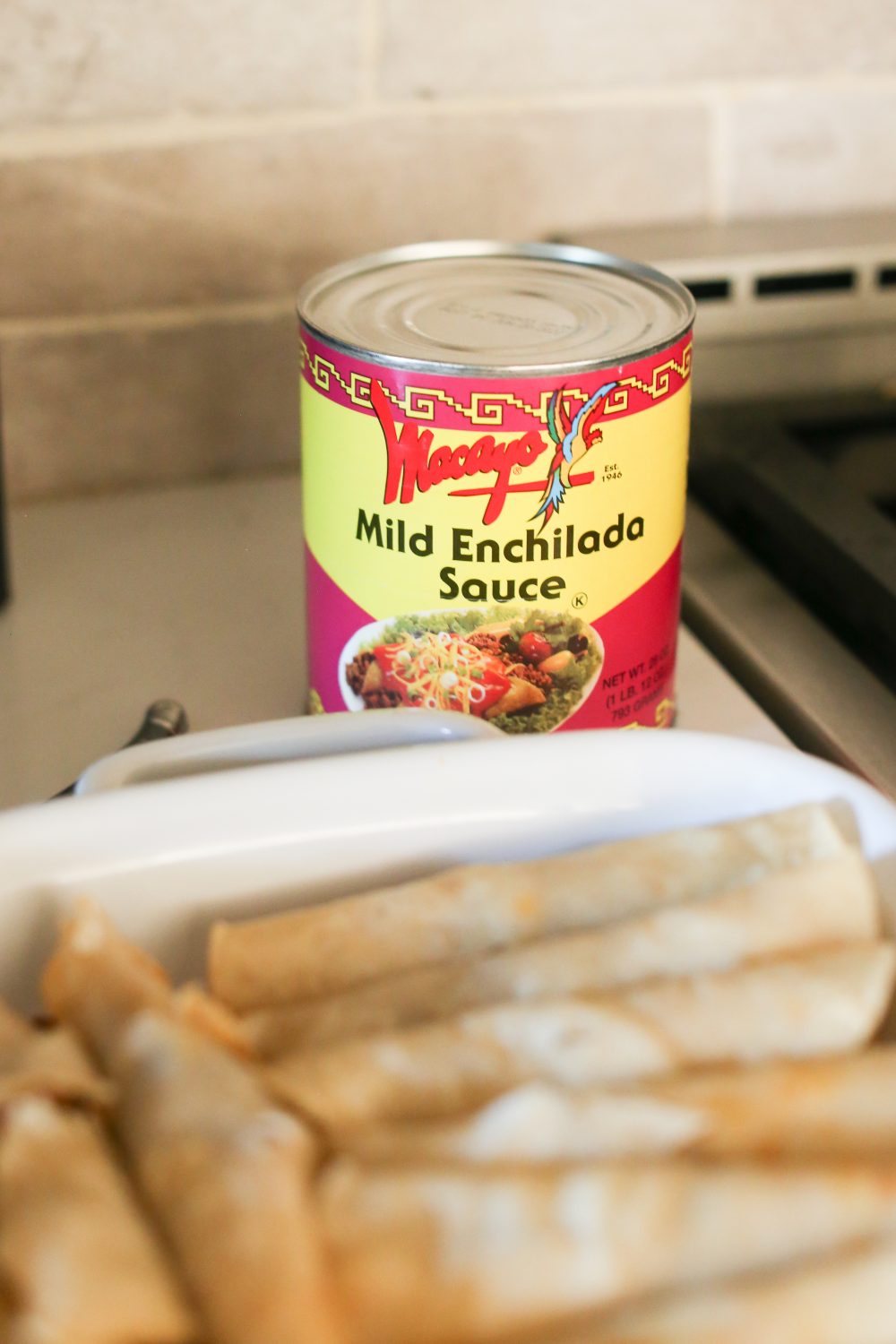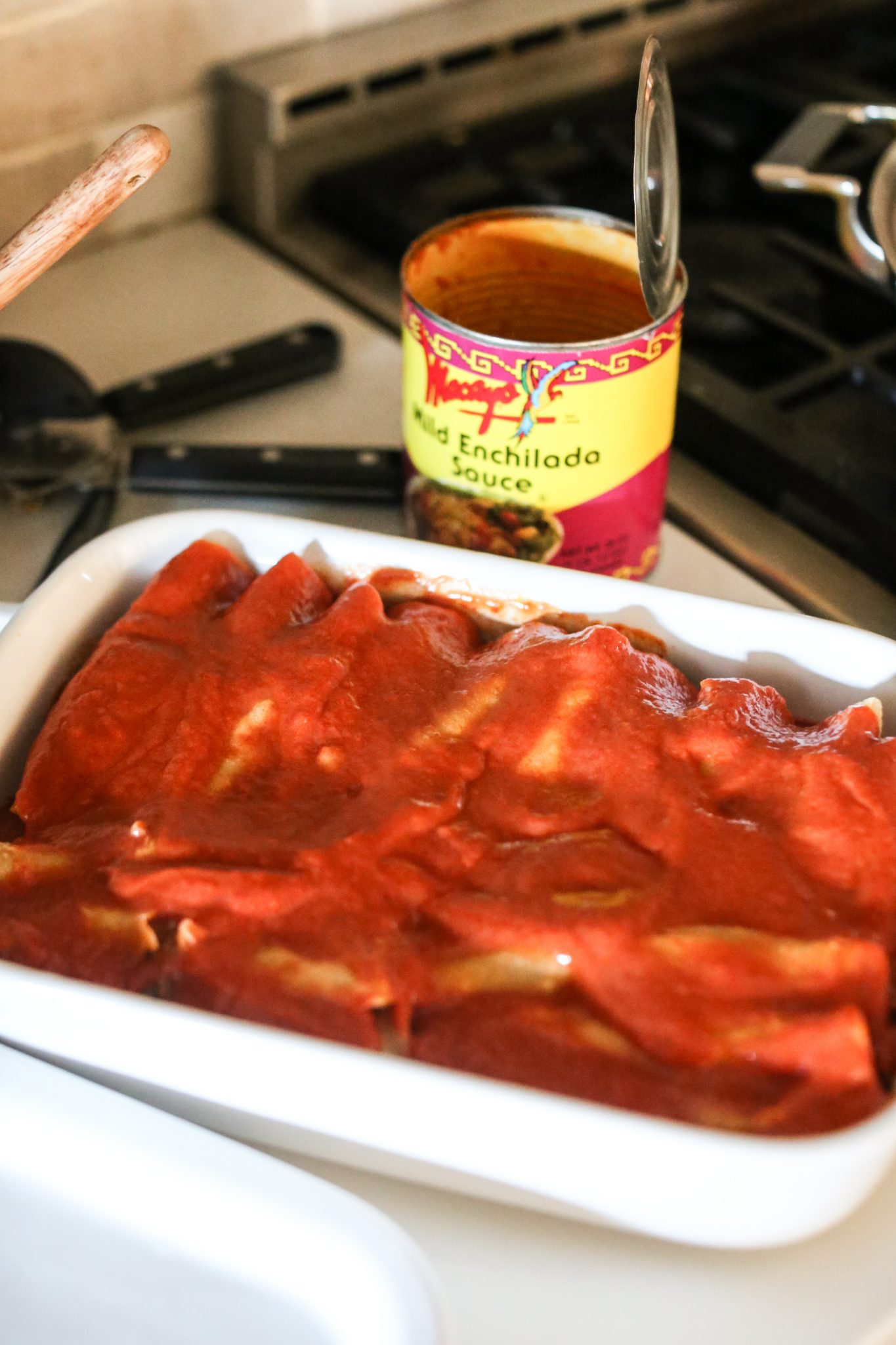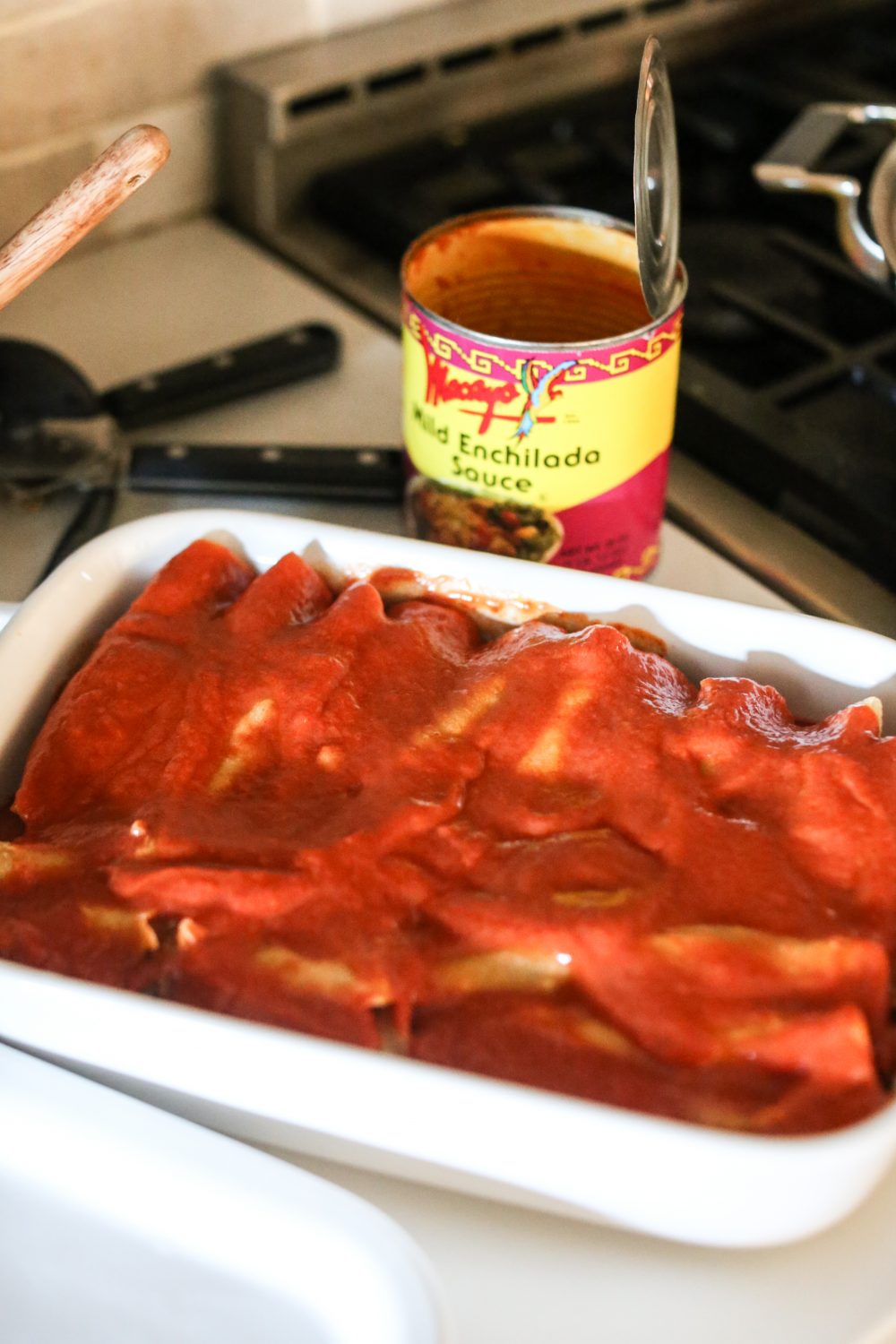 Top it off with the shredded cheeses and stick it in the hot oven for 20-25 minutes or until hot and bubbly!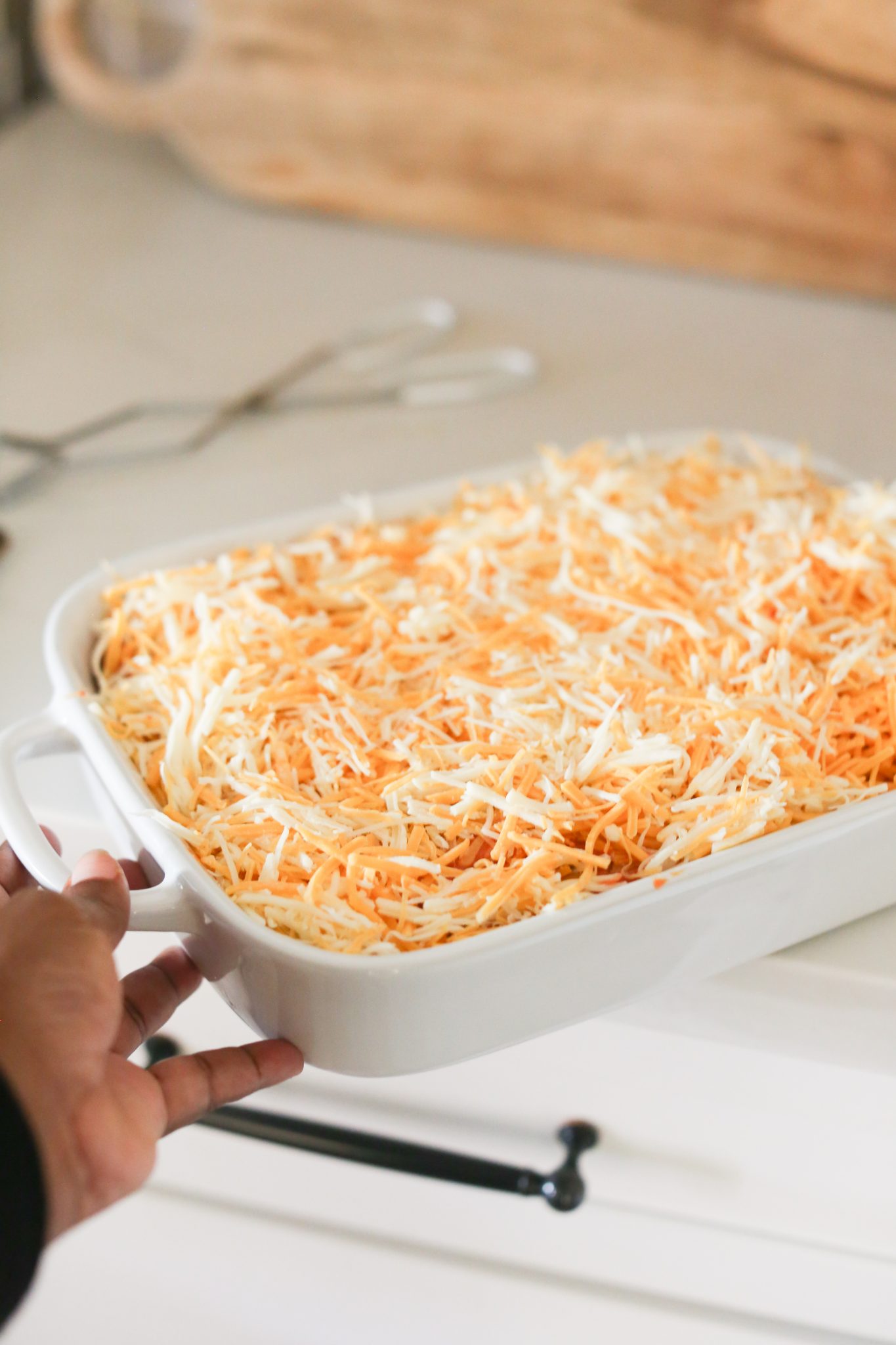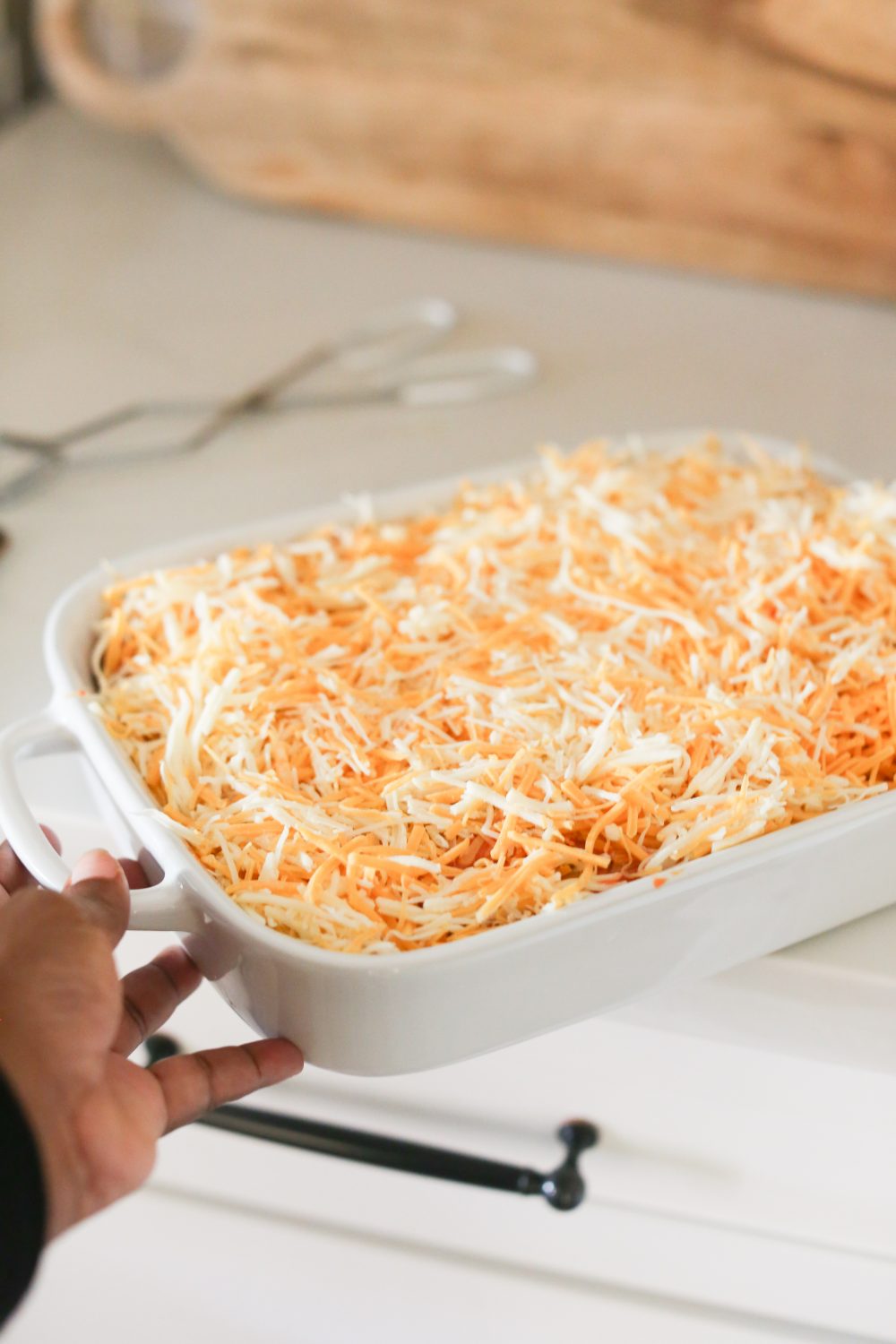 Remove it from the oven and enjoy right away! You won't want to miss a bite of this while it's nice and hot.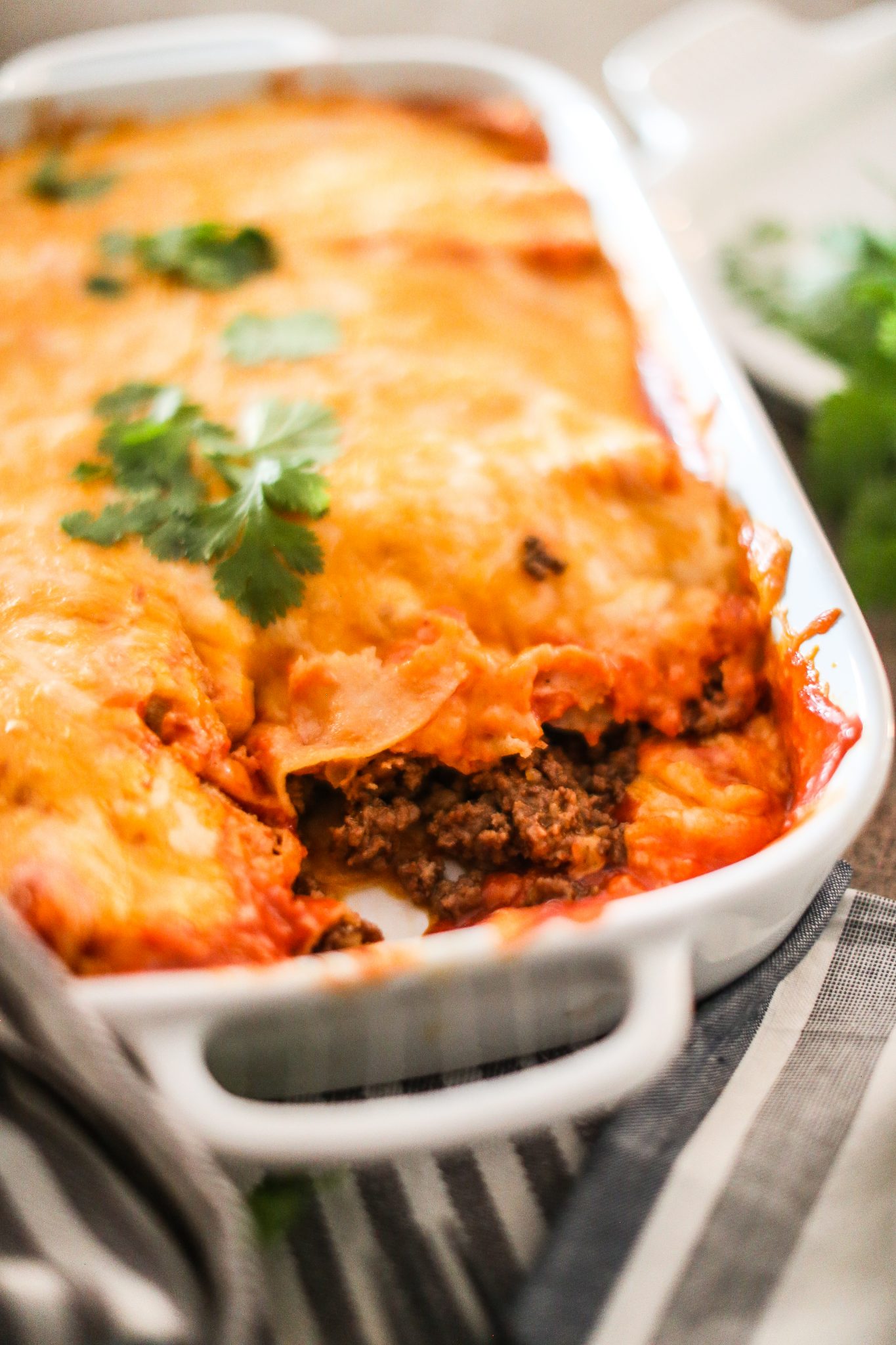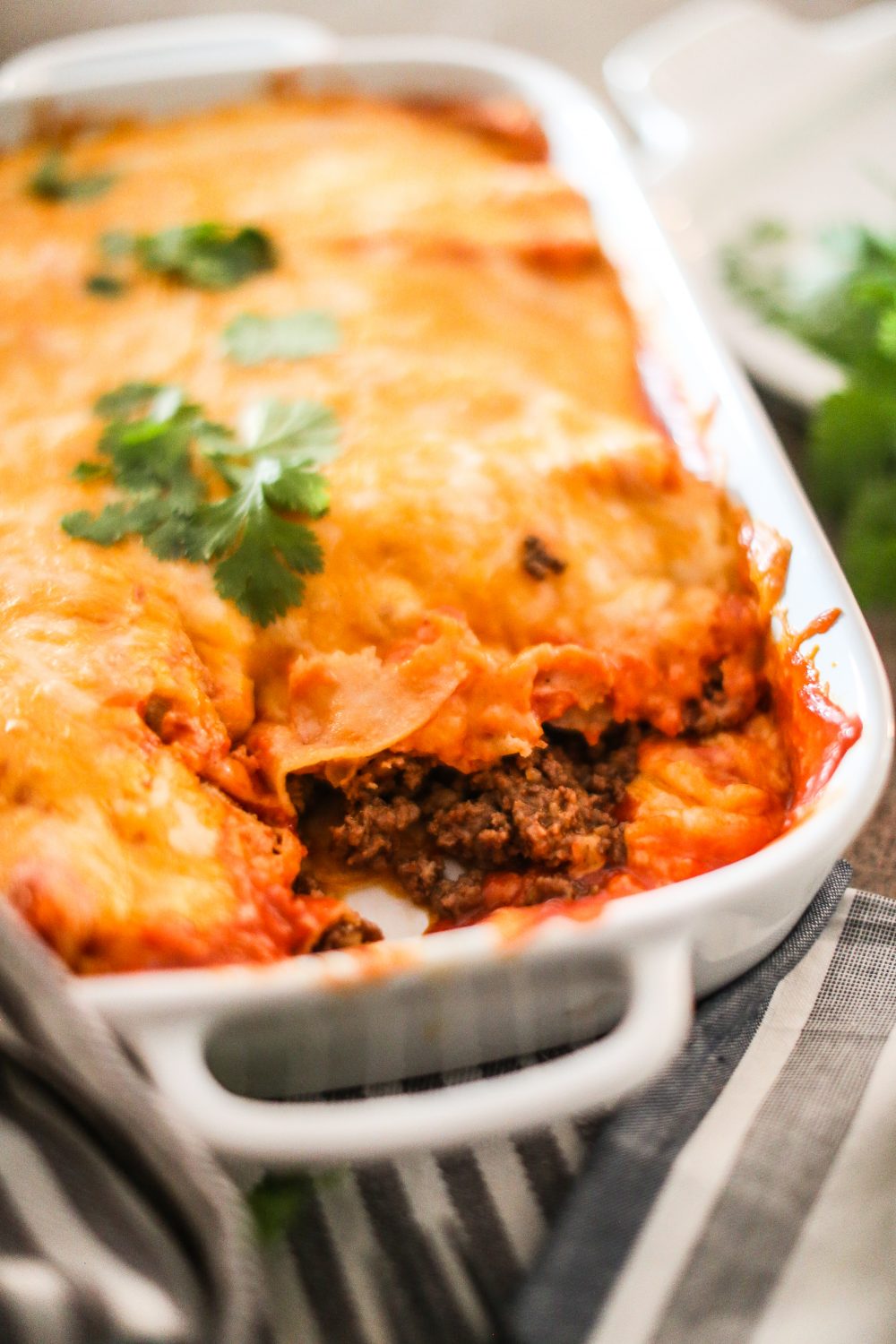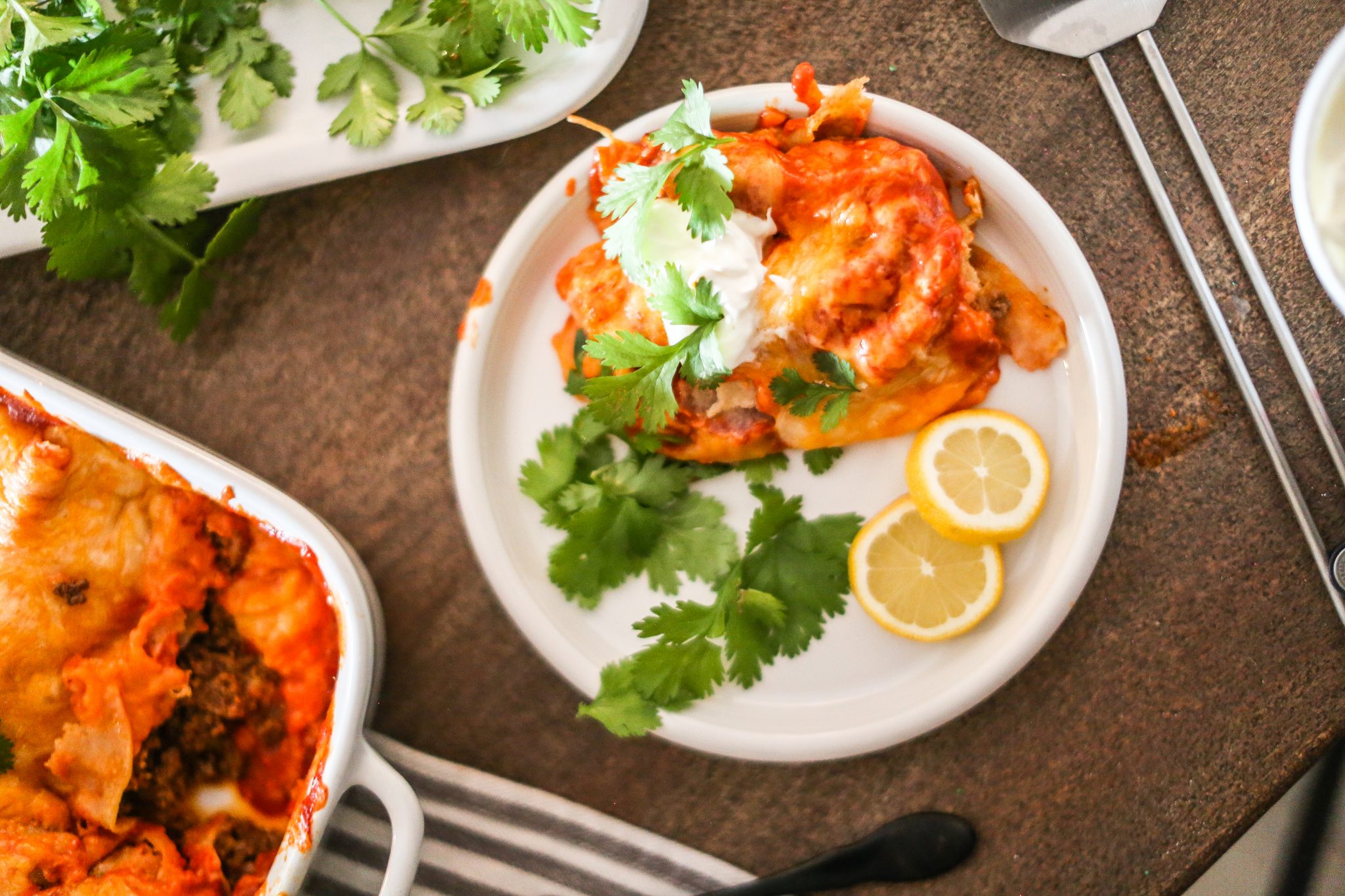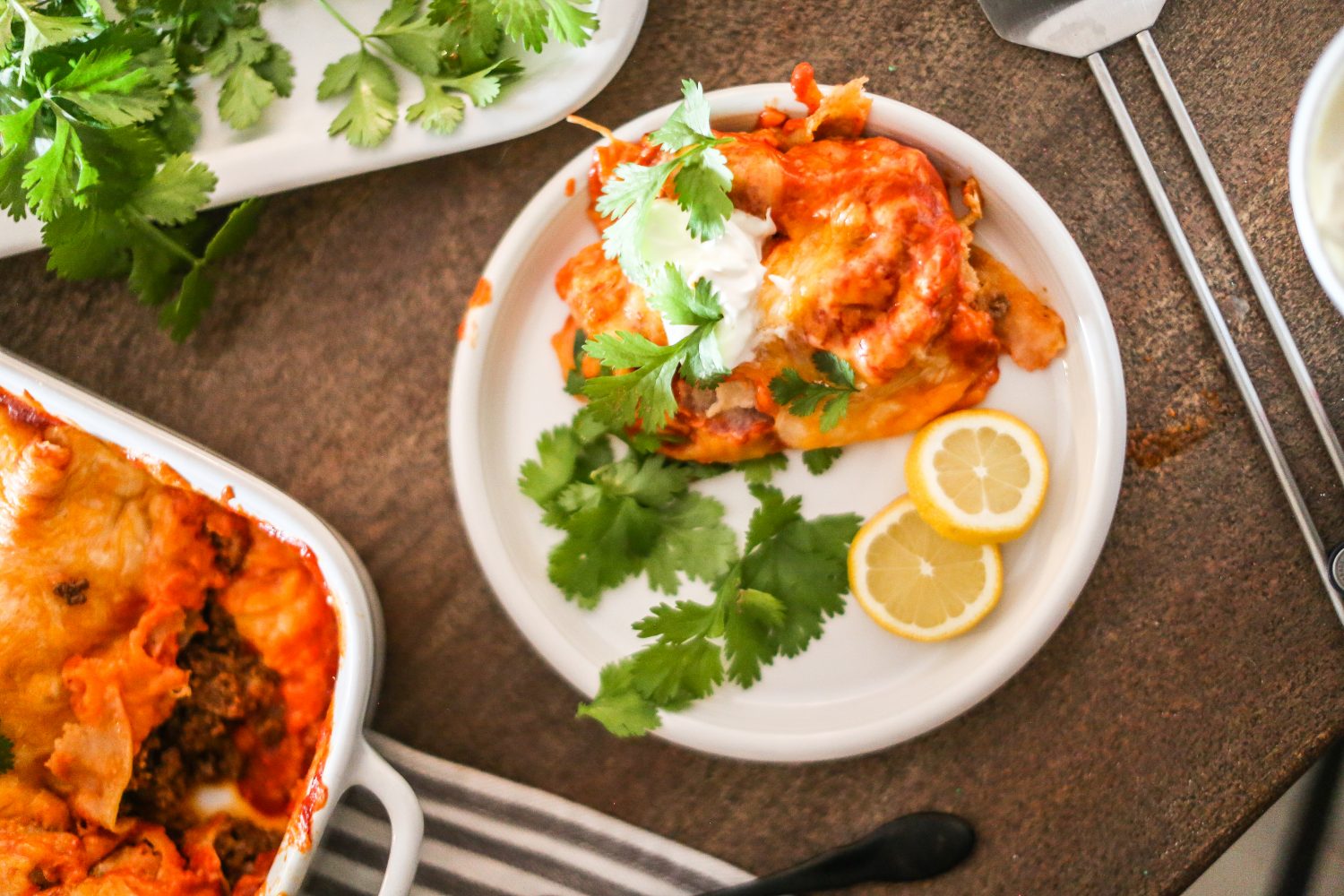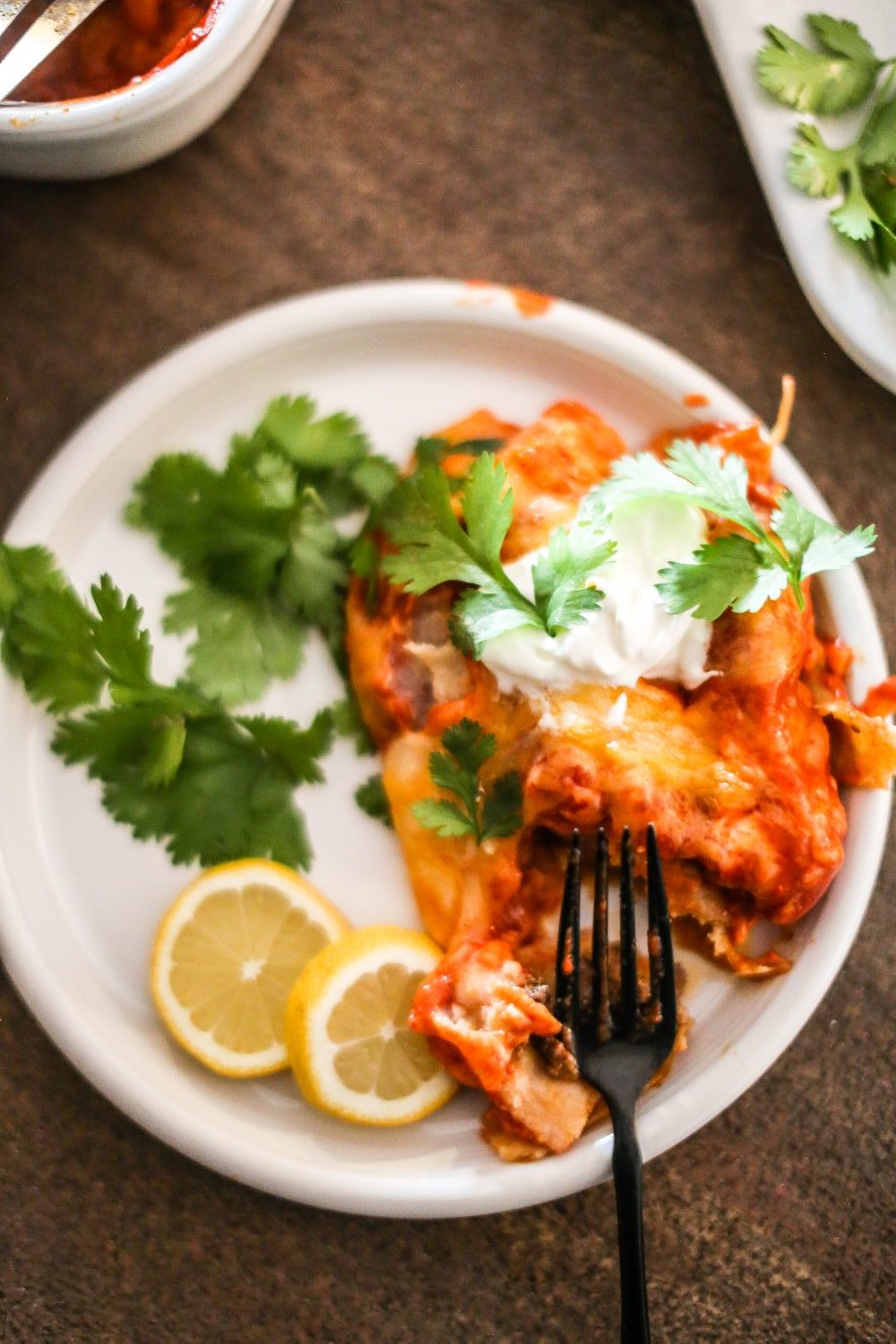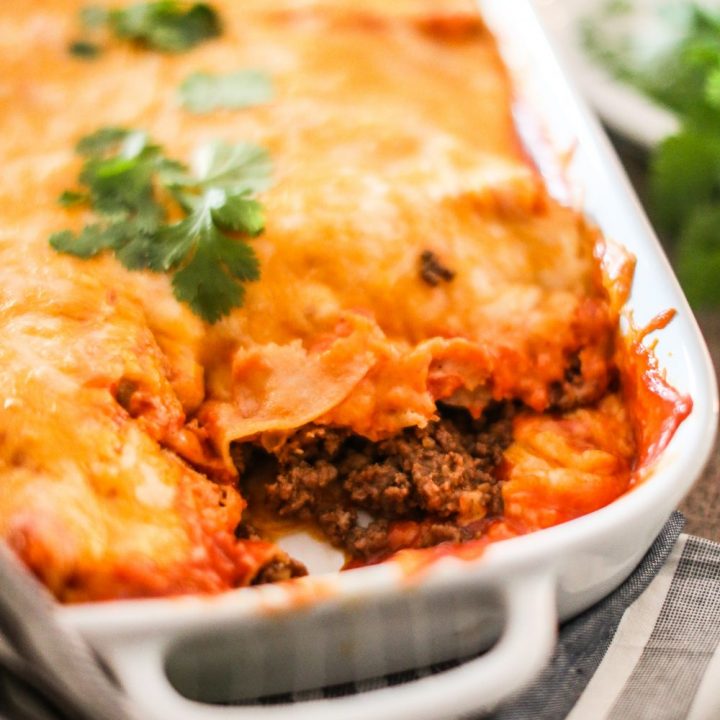 Mamma C's Ground Beef Enchiladas
Yield: 18

Prep Time: 30 minutes

Cook Time: 25 minutes

Total Time: 55 minutes

My mom has made THE best beef enchiladas since I can remember. Each Saturday night she would shred her cheeses in the food processor and cook up a huge casserole dish full of bubbly and savory beef enchiladas. Growing up in Arizona we are surrounded by amazing mexican food. This recipe is how we bring that flavor into our home!
Ingredients
18 white white corn tortillas ( or yellow)
2 cups of vegetable oil
1.5 lbs ground beef (80/20)
4 1/4 tablespoon of taco seasoning ( about 1 1/2 packets)
1 cup of water
1 can of Macayo's Red Enchilada Sauce (28oz)
2 cups Mexican blend shredded cheese ( or hand graded for a better melt)
Instructions
Heat oven to 350 degrees.
In a saucepan heat up oil to 375 degrees or until hot. Drop tortillas one at a time unit it rises to the top. Leave it for on that side for 10-15 seconds and then turn it over. Fry for another 10-15 seconds and remove from heat onto a paper towel to drain. Repeat until all the tortilla are done. Turn off heat and put tortillas to the side.
In a skillet brown the ground beef. Drain the oil. Return to low heat and and mix in taco seasoning along with 1 cup of water. Simmer on medium heat uncovered for 5-10 minutes or until hot and bubbly. Remove from heat.
Start to assemble the enchiladas. Spoon in 1/4 cup of beef mixture into each tortilla and roll together with seams facing down in an ungreased baking dish.
Pour sauce over enchiladas.
Top with a generous amount of cheese.
Bake for 20-25 minutes or until the dish is bubbly.
Serve immediately with garnishes!
Notes
This tastes great with sour cream and cilantro!
Nutrition Information:
Yield: 18 Serving Size: 1
Amount Per Serving: Calories: 327Total Fat: 29gSaturated Fat: 4gTrans Fat: 1gUnsaturated Fat: 23gCholesterol: 13mgSodium: 268mgCarbohydrates: 13gFiber: 2gSugar: 1gProtein: 5g