How to Make Thick and Fluffy French Toast
This post is sponsored and may contain affiliate links, please read my disclosure policy.
I can't recall the first time I ever had french toast. But then again I can't really recall trying pancakes, my mom's southern biscuits, or scrambled eggs. Maybe because those staple breakfast dishes have always been there. On the days when I wake up and the house is quiet and I spot a loaf texas toast in the pantry, I immediately grab my favorite bowl and a few ingredients and mix up a batter for thick and fluffy french toast.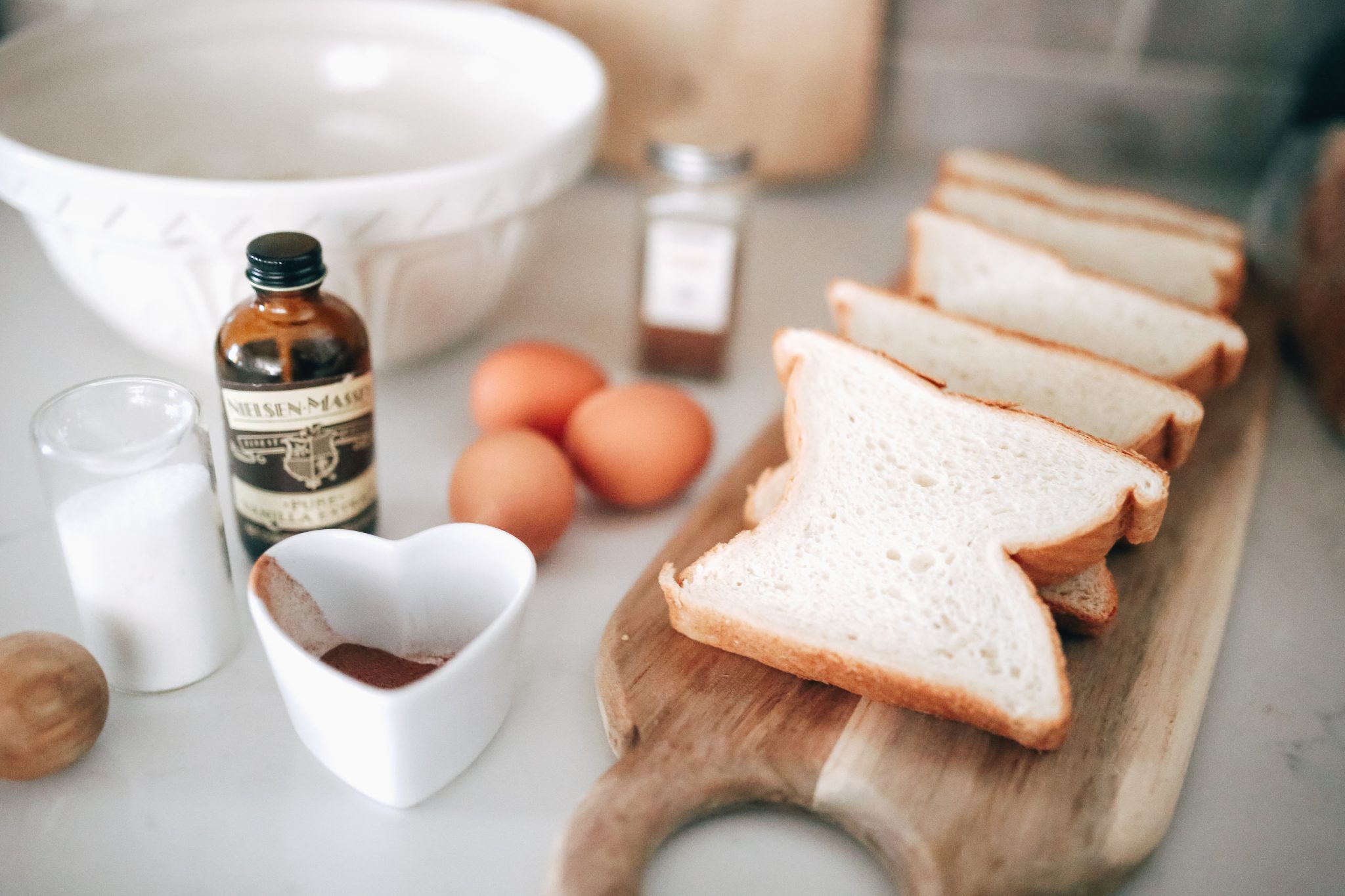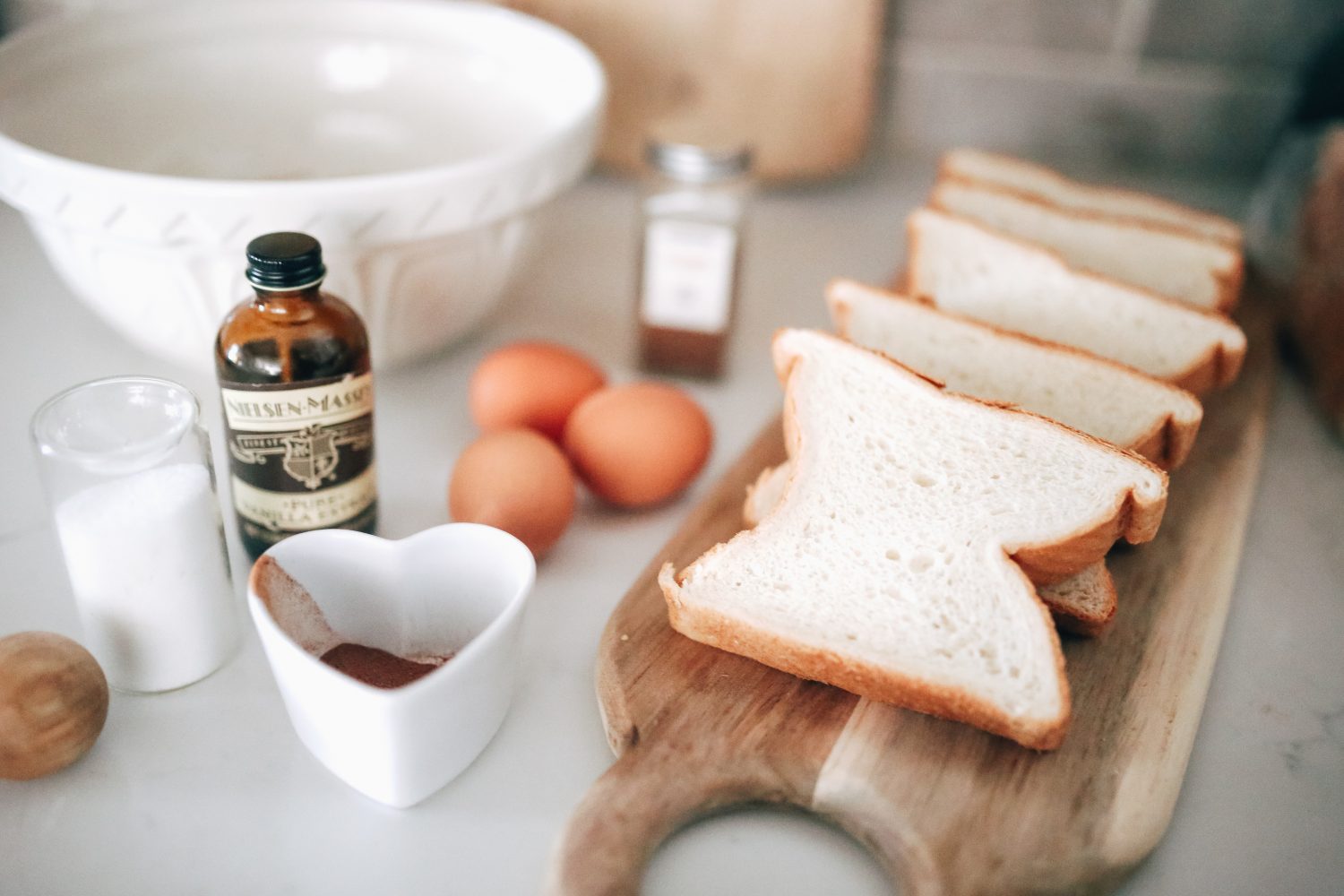 Use Texas Toast for French Toast
For a truly thick french toast you must use thick bread! Texas toast can be found in most grocery stores in the bread isle. Look towards the bottom of the shelves or head to your bakery and see if they have some premade. Ours is from Chompies and it never disappoints.
If you can't find thick Texas toast then you can use a french loaf and cut it up in thick pieces or you can also make your own bread and cut thick slices yourself!
How to Make French Toast
First gather all your ingredients including a really good vanilla extract. I actually get mine from Homegoods. Of course it's not an instock item so I grab it whenever I see it on the shelf. I think along with this and the pinch of nutmeg you will get the most flavor!
Heat up your griddle or cast iron pan to medium heat and butter it up with a few cubes of butter. This will give the french toast that caramel color along with a bit of crusty crunch!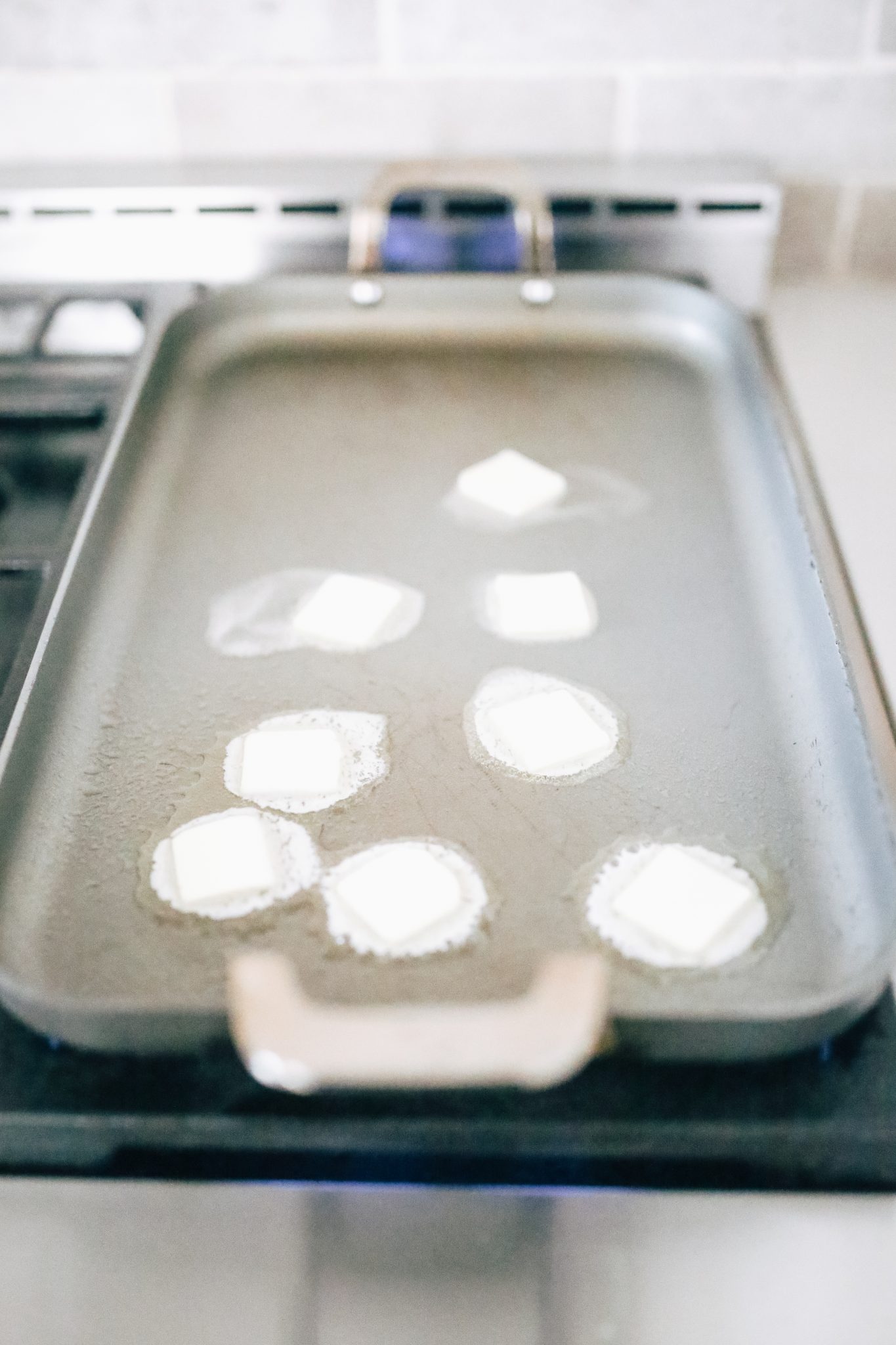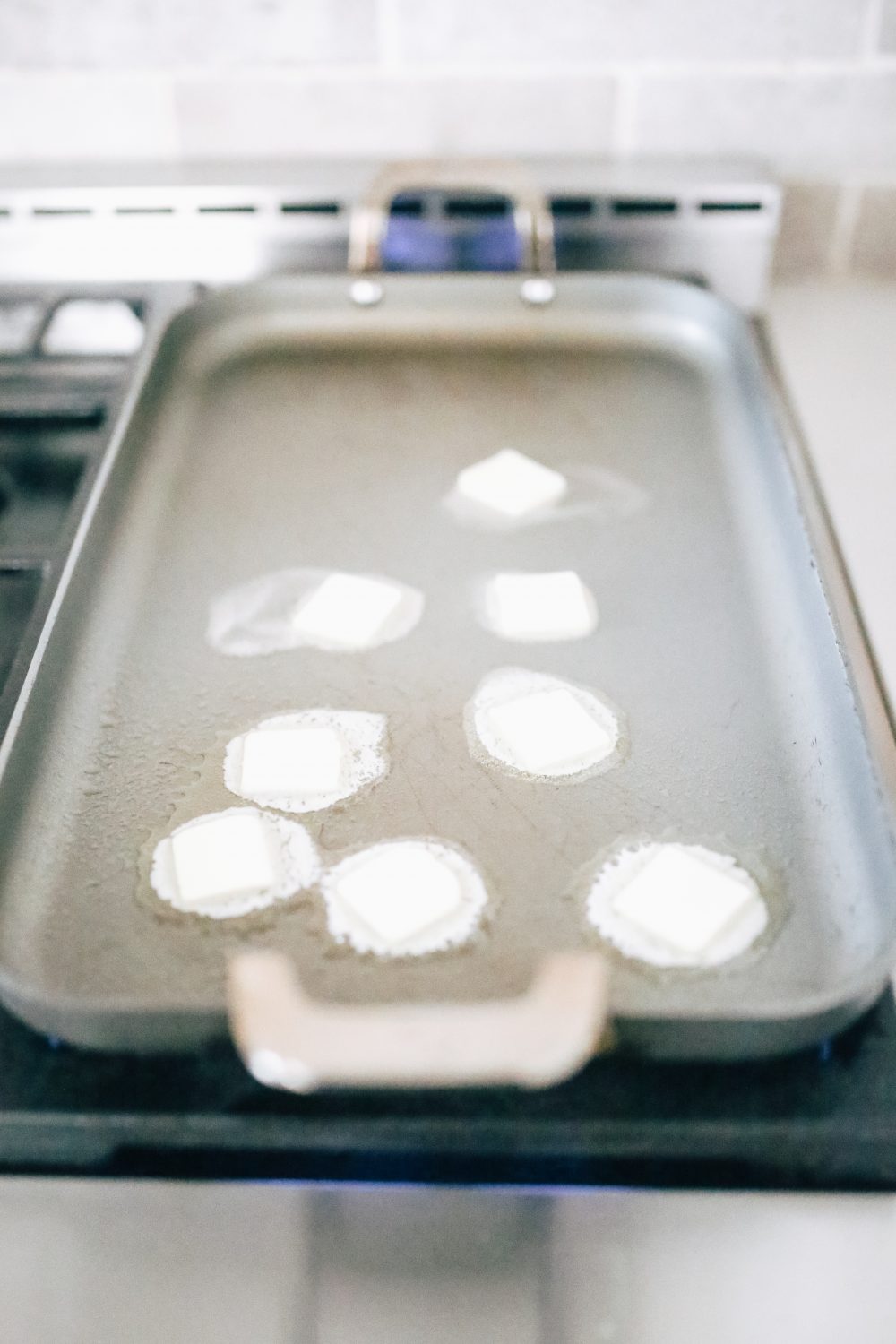 Whisk all the ingredients together in a bowl. ( See the full recipe below)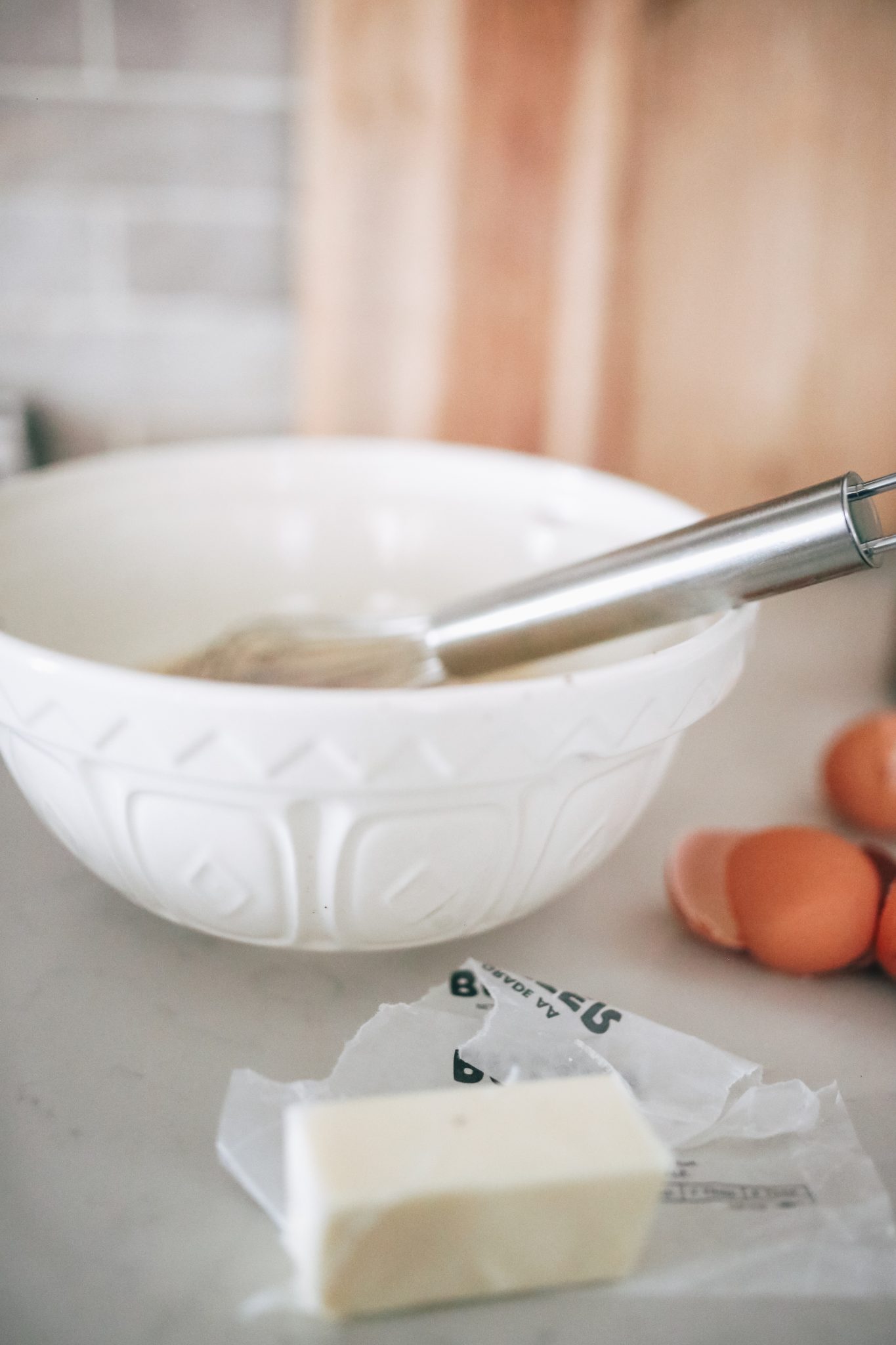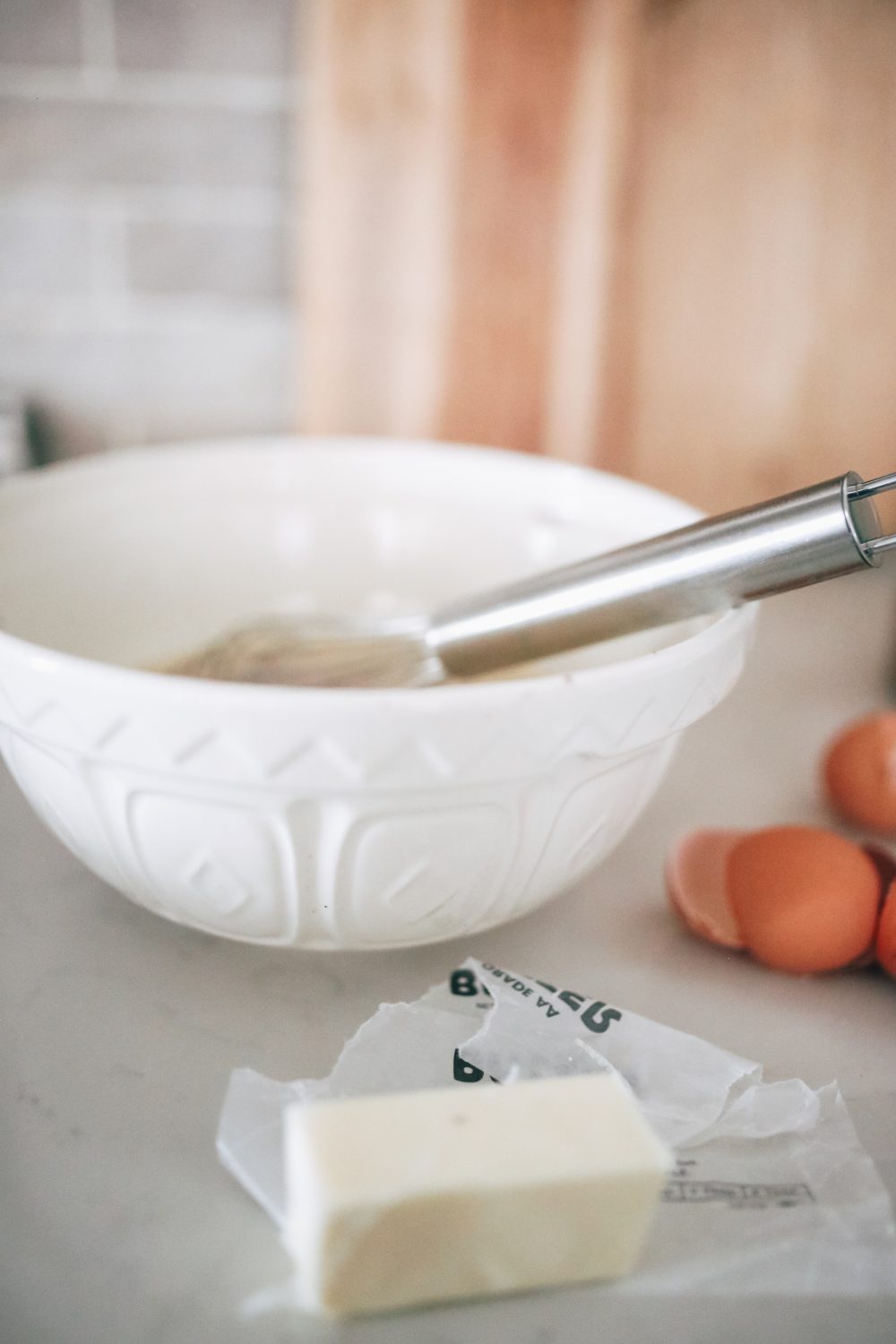 Next, dip each piece of toast into the batter. Make sure it's well coated but not soggy. It should be a pretty quick dip in and out.
Then place it on the hot griddle. Leave it on each side until it is golden brown. 5-8 minutes. A lot of times with double burners you won't have even heat distribution so I try to keep the toast moving so it has a chance to brown on all the sides.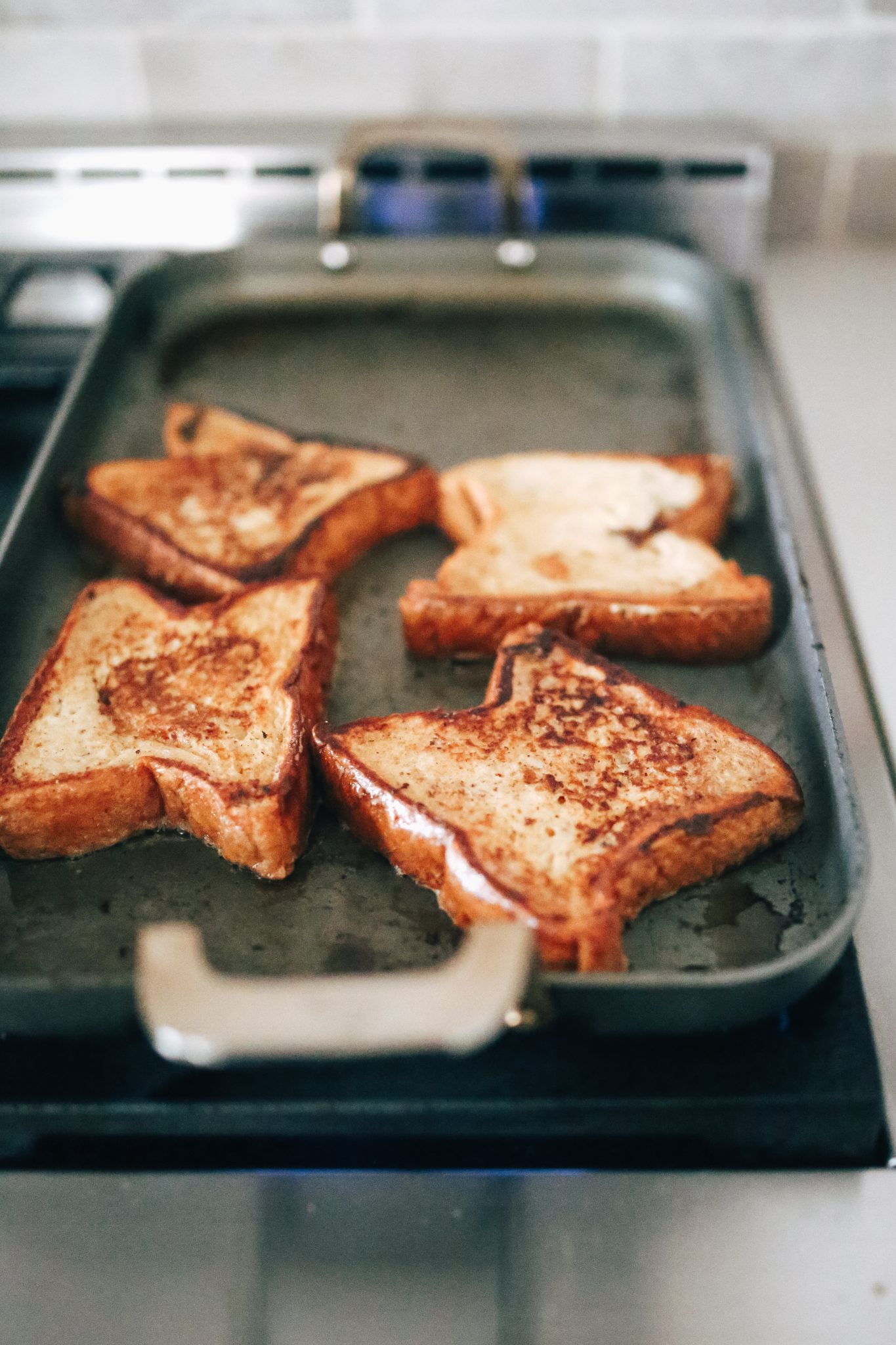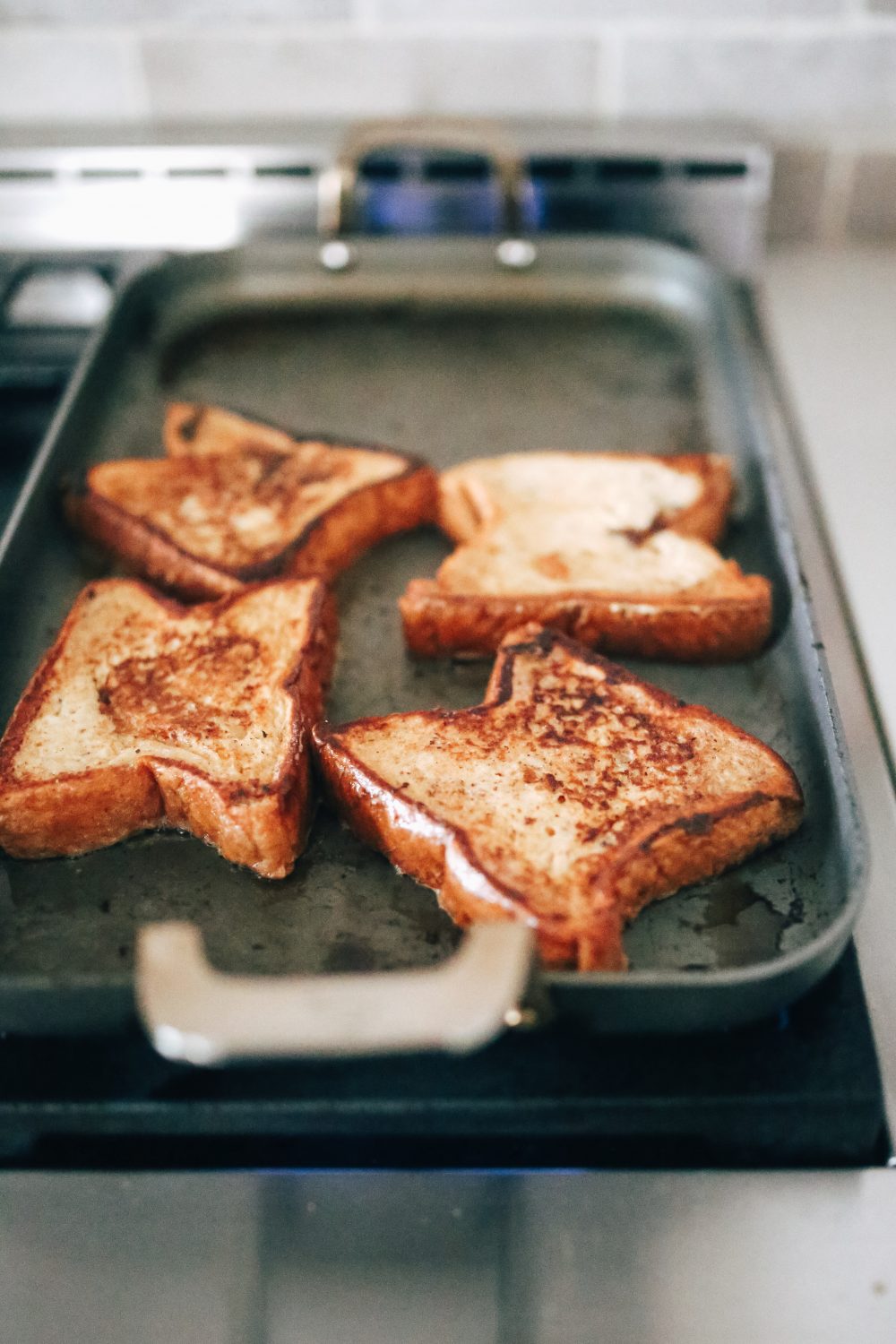 Serve with butter and maple syrup and a fresh bowl of fruit!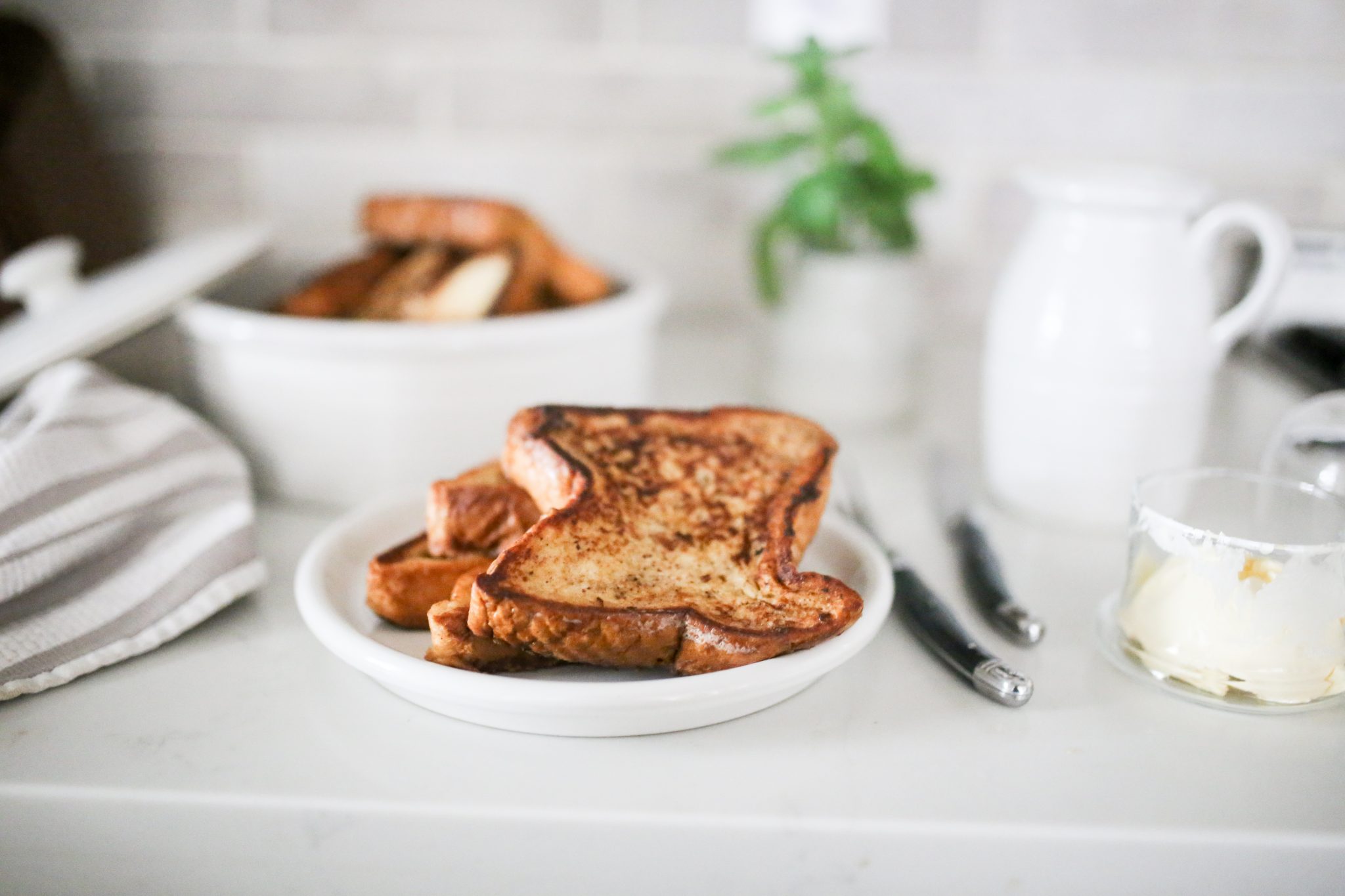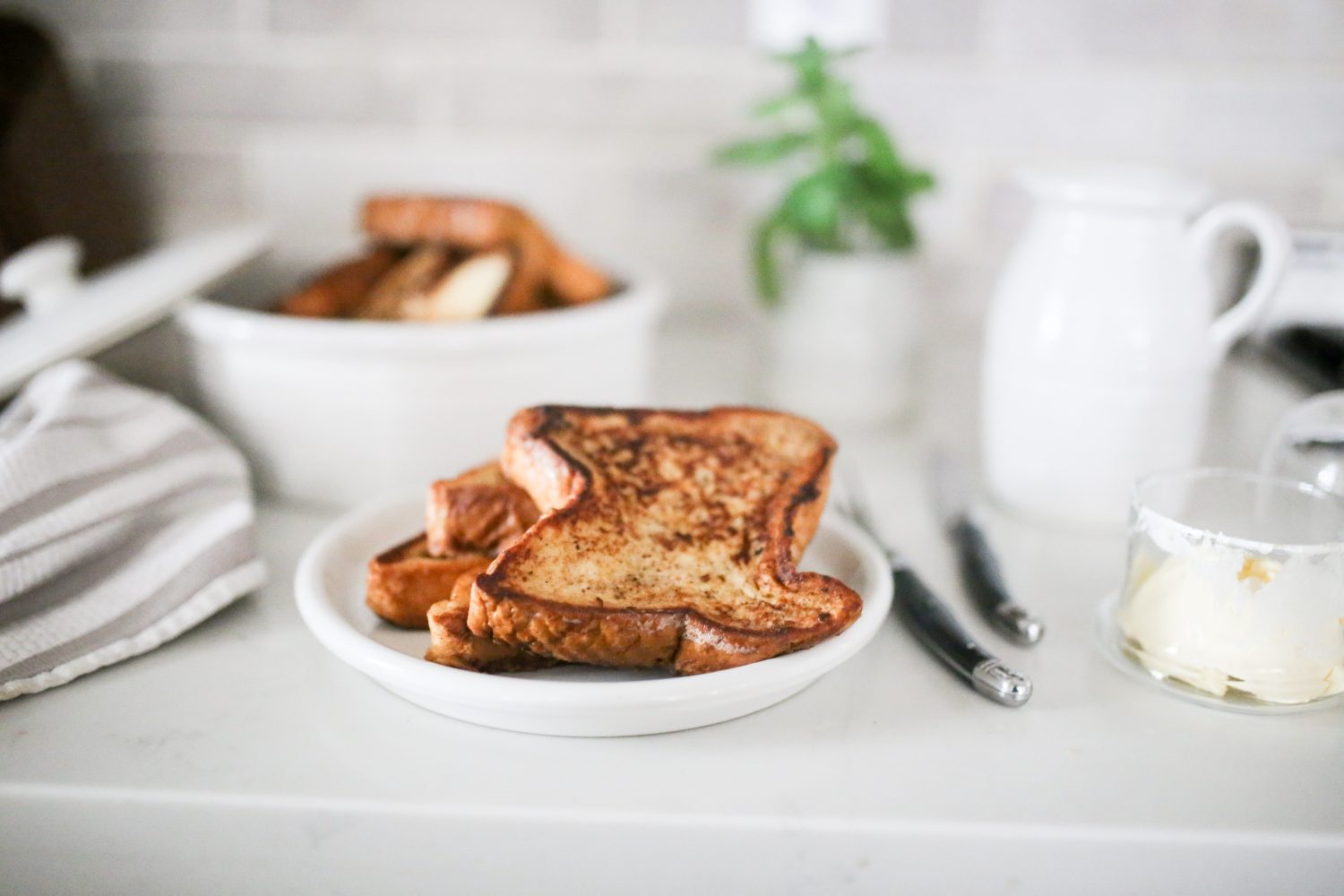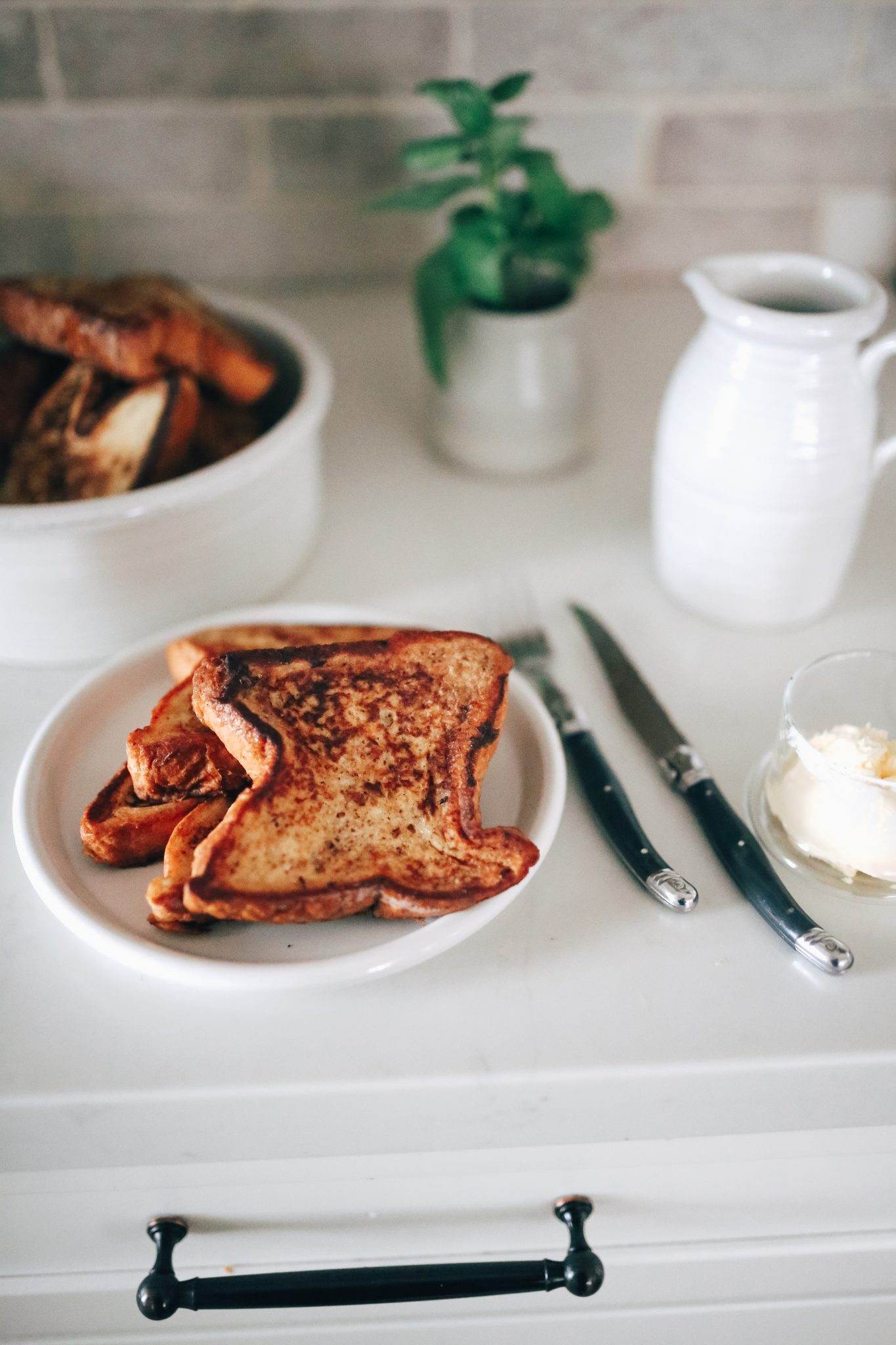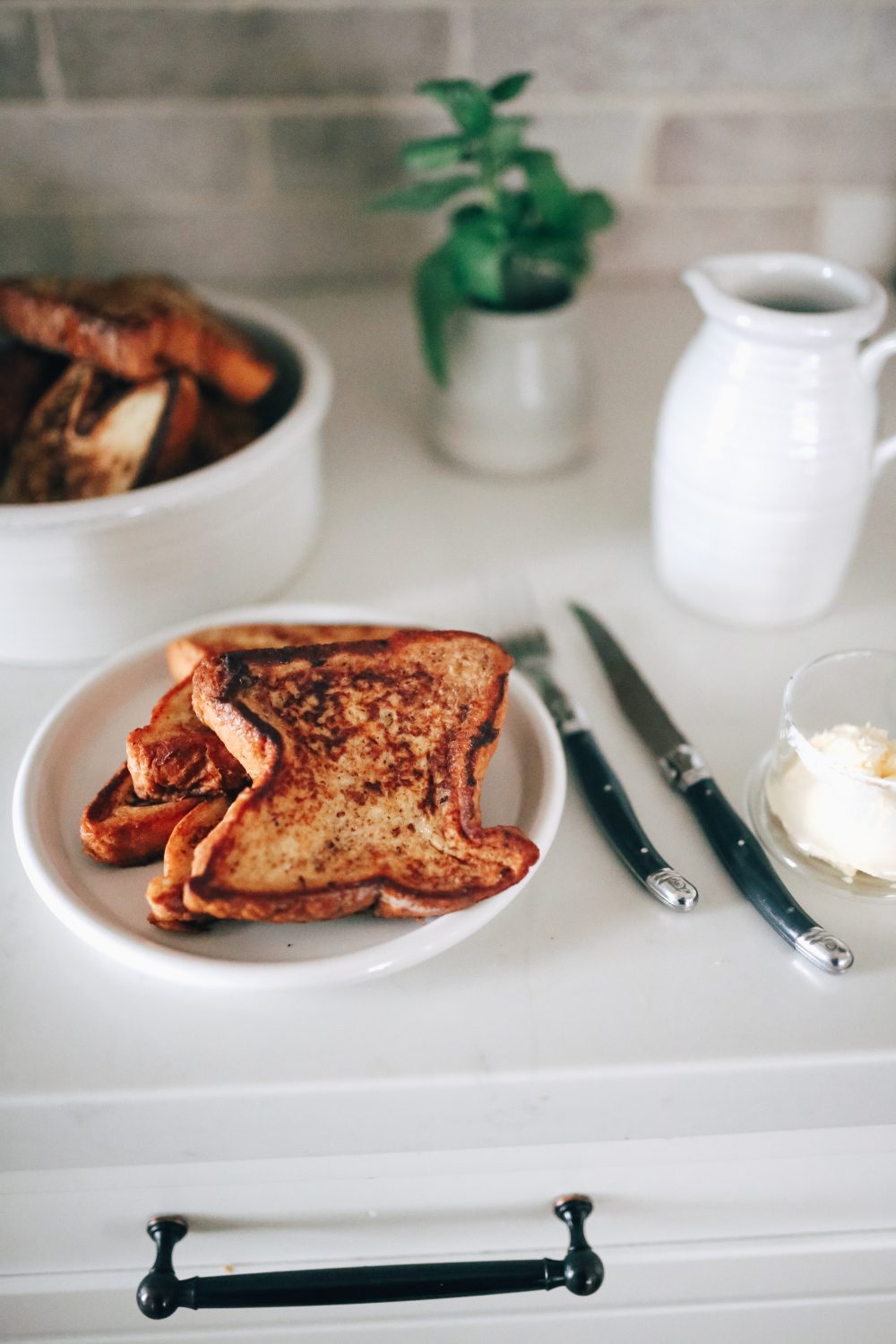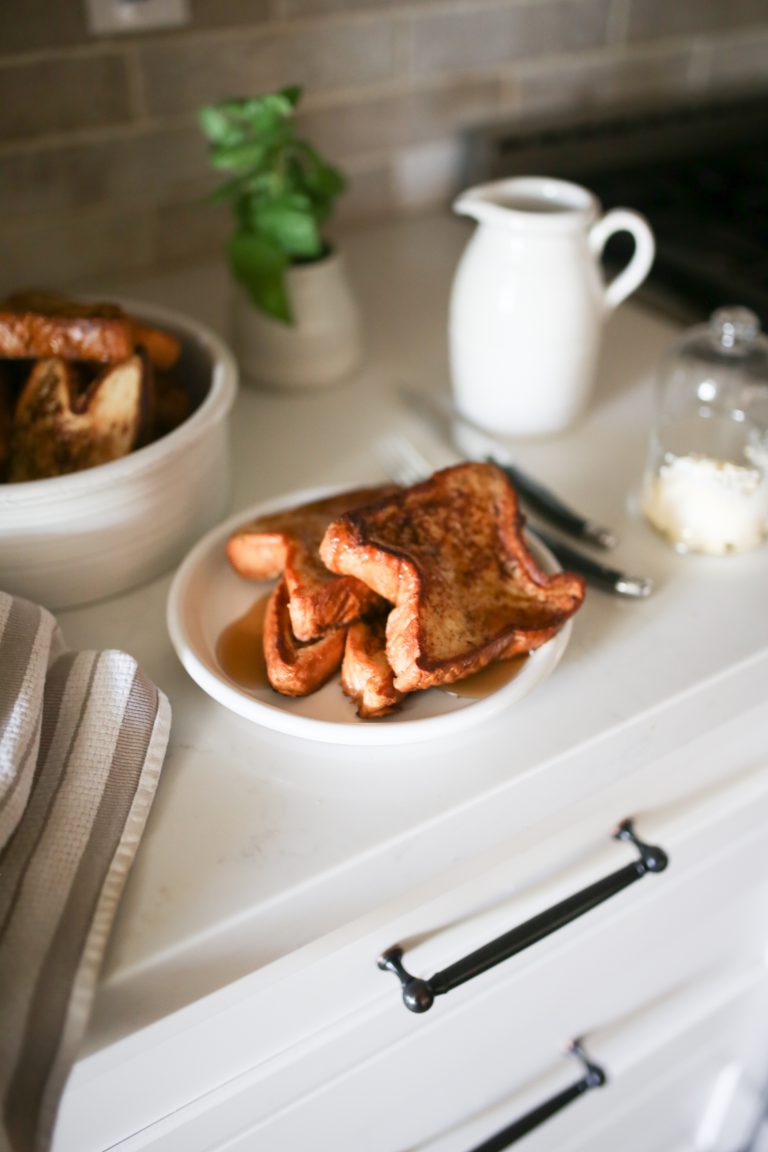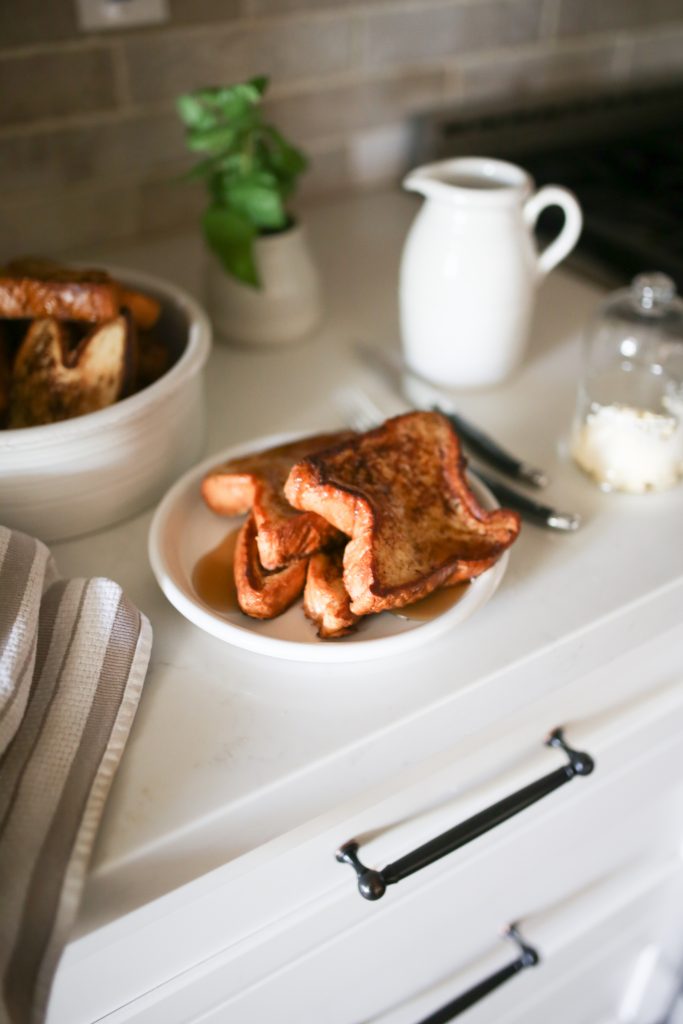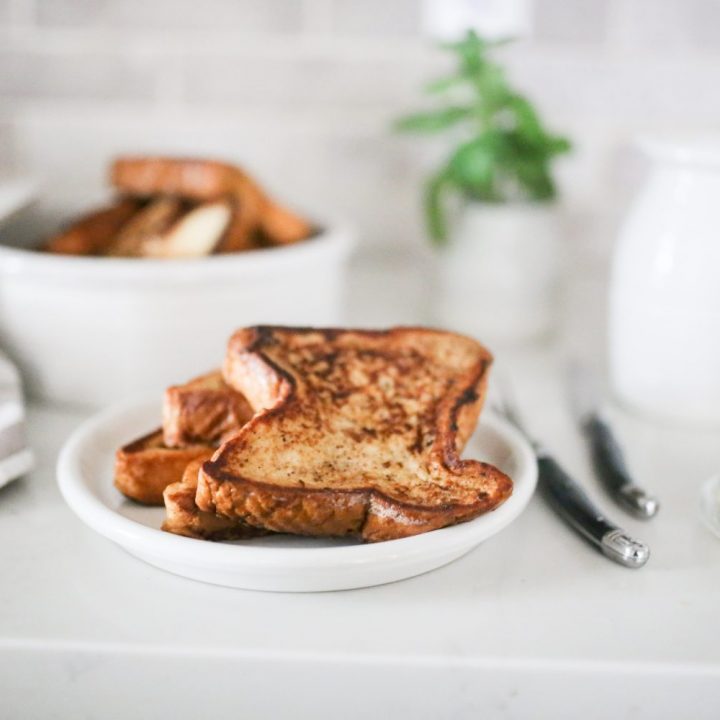 Thick and Fluffy French Toast
A favorite breakfast dish in our house on the weekends. French Toast is the best combination of savory and sweet!
Ingredients
3 eggs
3/4 milk
1 tablespoon sugar
1/4 teaspoon vanilla
1/8 teaspoon salt
1/4 teaspoon cinnamon
Pinch of nutmeg
4 slices of white bread thick Texas toast
Instructions
Beat eggs, milk, sugar, vanilla, salt, cinnamon, and nutmeg with a whisk until smooth.
Heat a griddle to medium heat ( 375 degrees) A fun way to test to see if the griddle is hot is to splash some water. If it moves around then its ready!
Butter the grill generously
Dip the bread into the mixture. Flip it over to coat both sides. Cook 4-5 minutes on each side or until it is a golden brown.
Nutrition Information:
Yield:

4
Serving Size:

1
Amount Per Serving:
Calories:

204
Total Fat:

7g
Saturated Fat:

2g
Trans Fat:

0g
Unsaturated Fat:

4g
Cholesterol:

143mg
Sodium:

340mg
Carbohydrates:

25g
Fiber:

1g
Sugar:

5g
Protein:

10g