A Really Good Breadmaker for Beginners
This post is sponsored and may contain affiliate links, please read my disclosure policy.
I've never made bread before. I mean, who makes bread?
But then one day I did and now, I make it all the time. Ok, well not all the time, but A LOT more than I use to which before was like, never.
This breadmaker from Hamilton Beach is the easiest way to make bread from home. It does everything for you! I was laughing so much the first time I ever used it because it was way too easy. I just kept peeking inside the little view window and shaking my head as the smell of fresh bread filled our home. 
"I'm not even doing anything..haha" I said to myself. I talk to myself a lot when then kids are at school. It's a stay at home mom habit I picked up over the years. This is a beautiful machine that is simple to use and if you have the room you can store it pretty easily too when you are not using. BUT if you plan on making bread on the weekly then it might just be a permanent member of your countertop team! 
You can easily customize your bread down to the size and shade with 3 loaf sizes (1, 1.5, or 2 lb.) and 3 crust shades and it also has a delayed timer so you add ingredients and begin the baking process later! Perfect for those times you need to run errands or have an early morning volunteering or if you just fresh bread when you get home from work!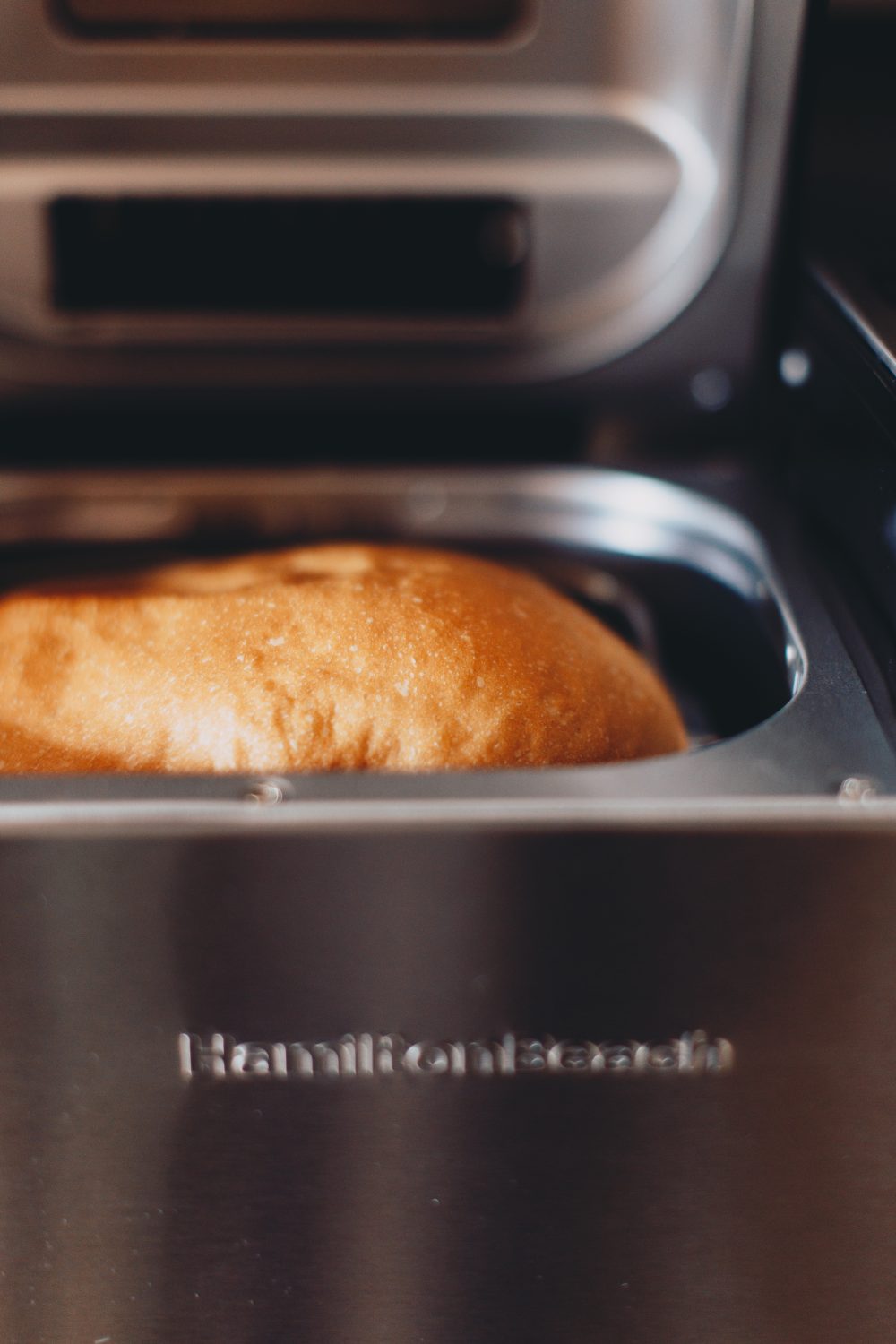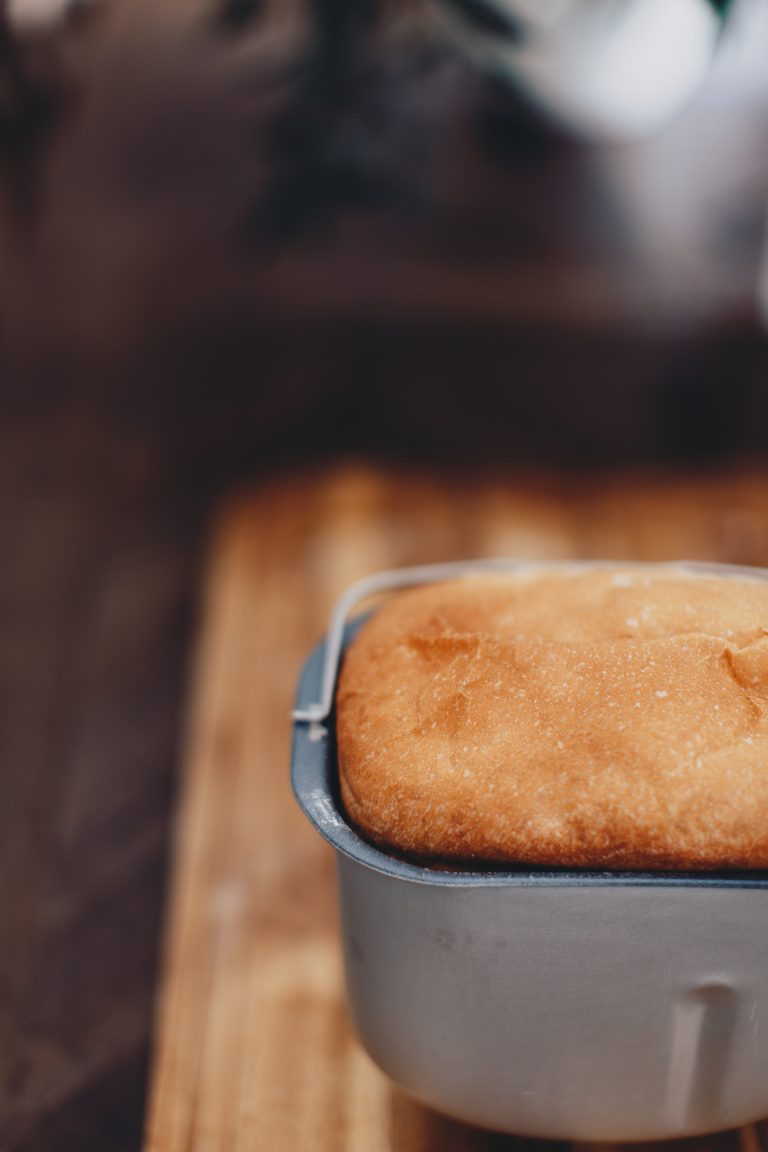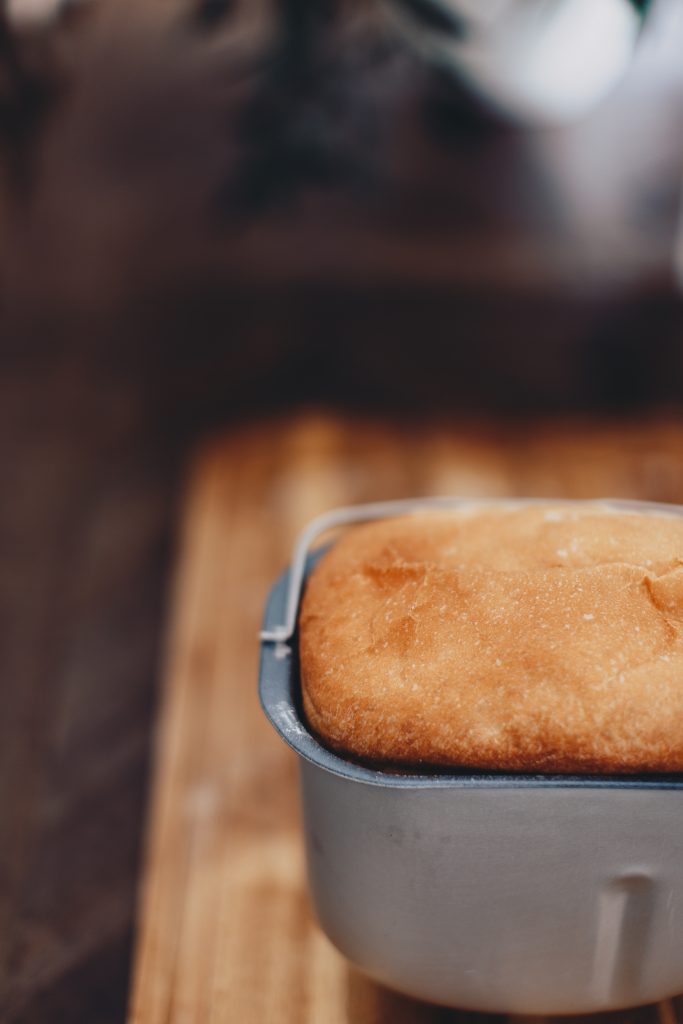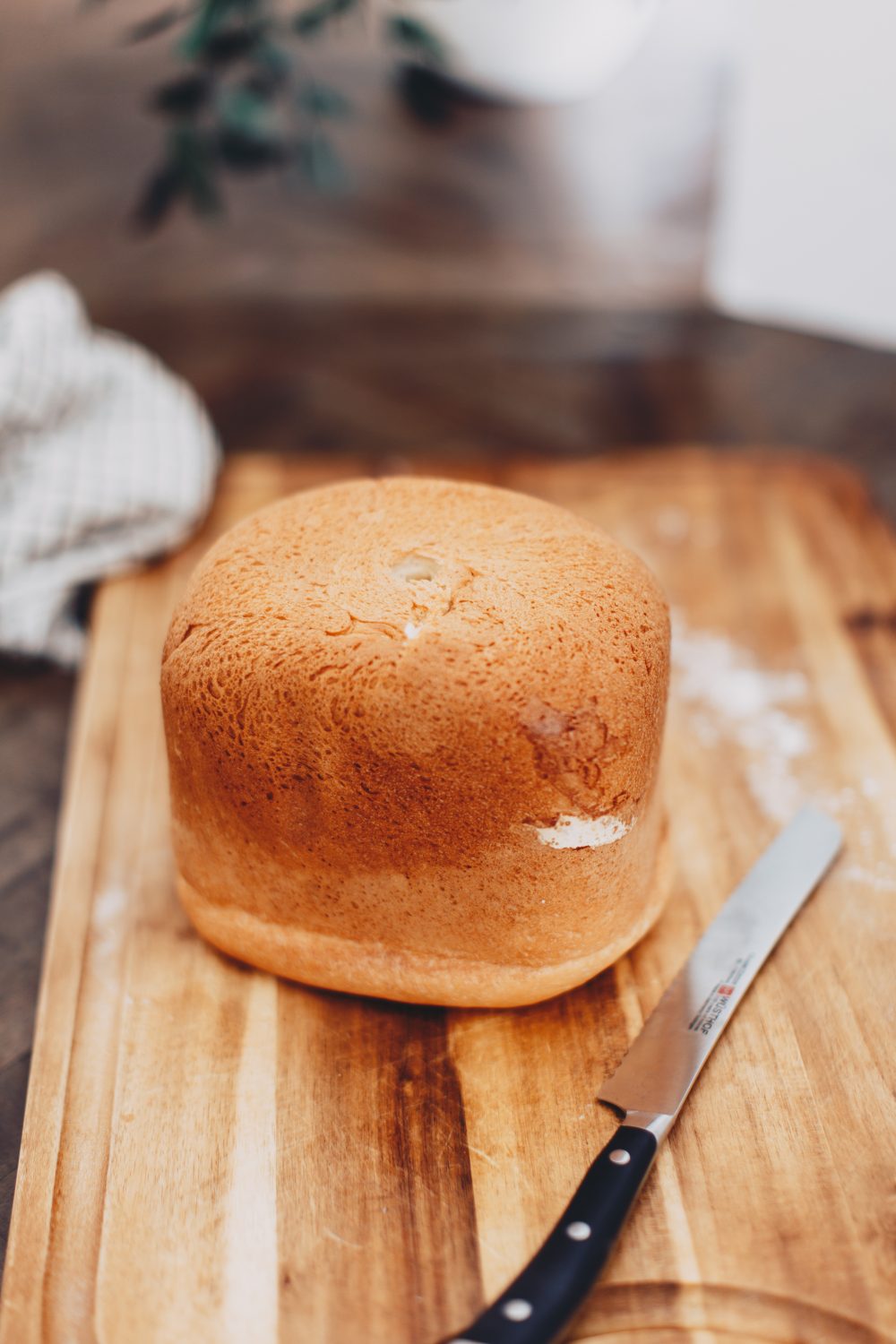 My crew went crazy over this homemade bread. They literally told everyone they came across that day, " My mom made homemade bread today. It was so good. Here, try it" With the bread still warm you add butter. Let me tell you there are not many things that are better than warm homemade bread and butter.
Make sure you have a good bread knife to cut those beautiful slices. Check out my favorite white knives in this post if you are looking for new knives!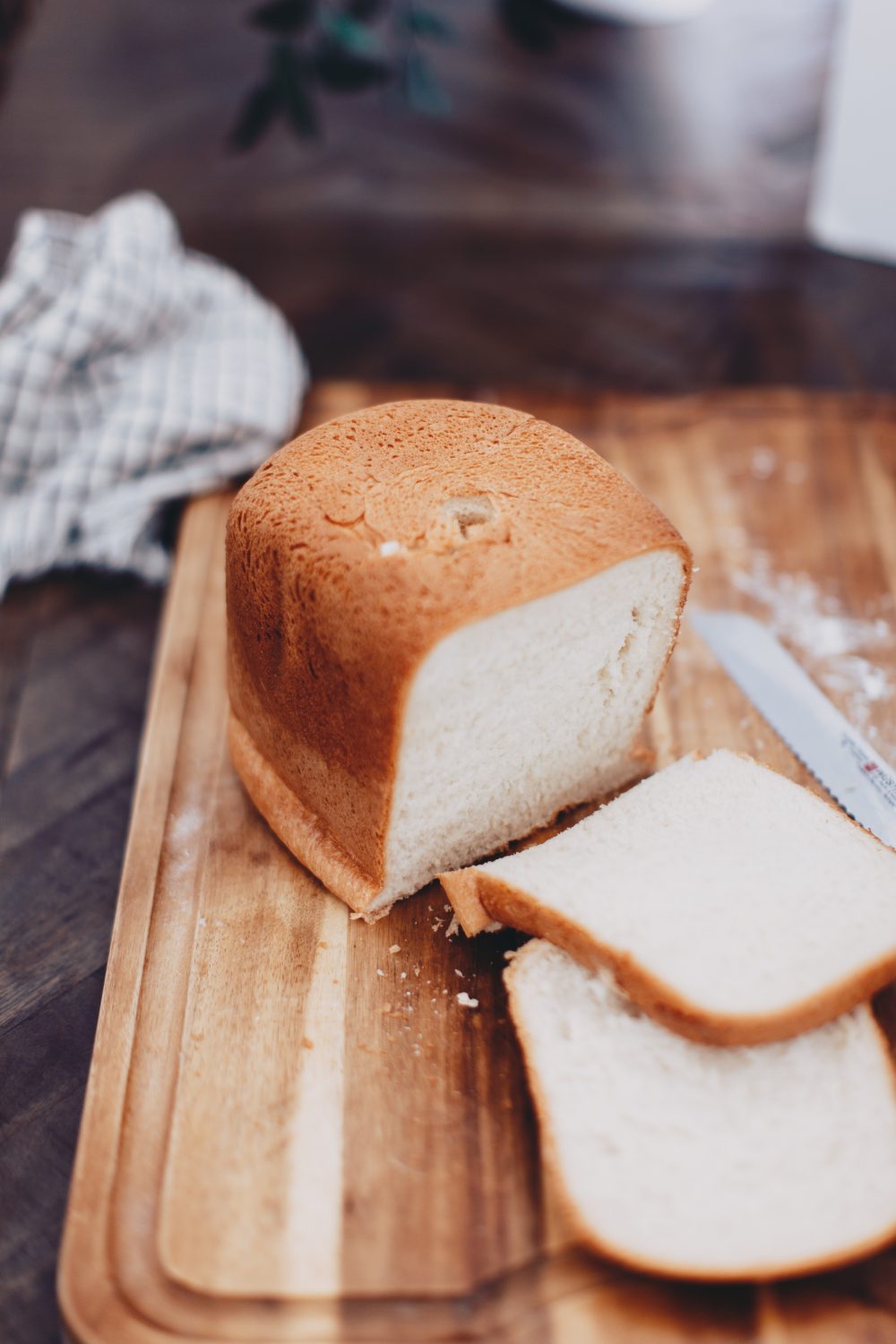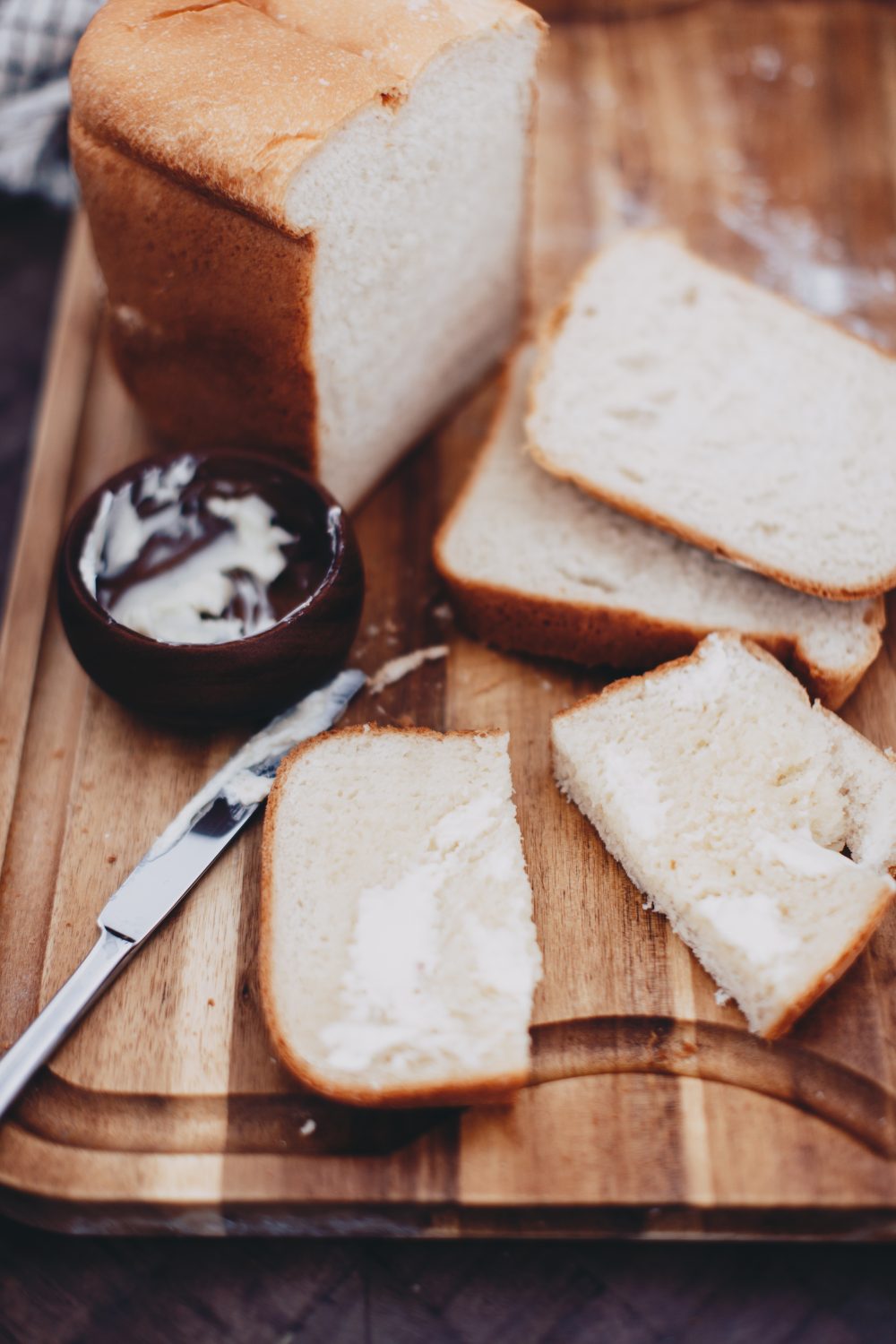 I felt like a hero. A homemaking hero. But I didn't actually do anything. But they don't need to know that. haha! 
You can also make all types of dough and other recipes from your bread machine but here is the simple recipe I followed.