Classic Christmas Tree Decor
This post is sponsored and may contain affiliate links, please read my disclosure policy.
Hello!
It's the most wonderful time of the year! Oh and my favorite challenge of the year! Michaels Dream Tree Challenge!! Each year a select number of Michaels Makers is ask to create a Christmas tree of their dreams. Each one of us, with our own styles, own personalities and own ideas, creates a tree that we love! Last year I went crazy with buffalo check anchored with a cozy cottage feel and the year before I kept it classy with black and white.
This year's tree is a combination of both. Classy and cozy. So very Christmas.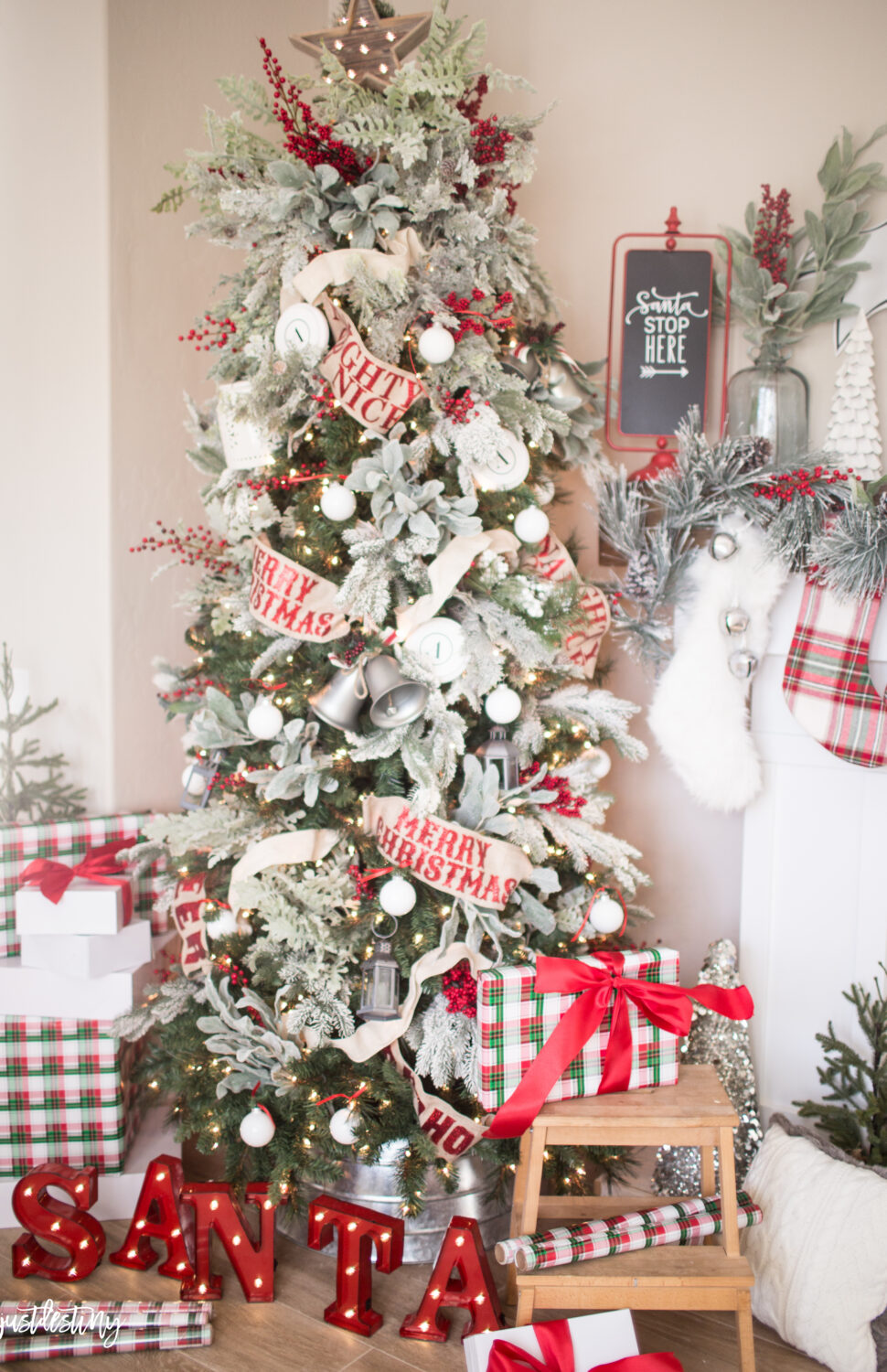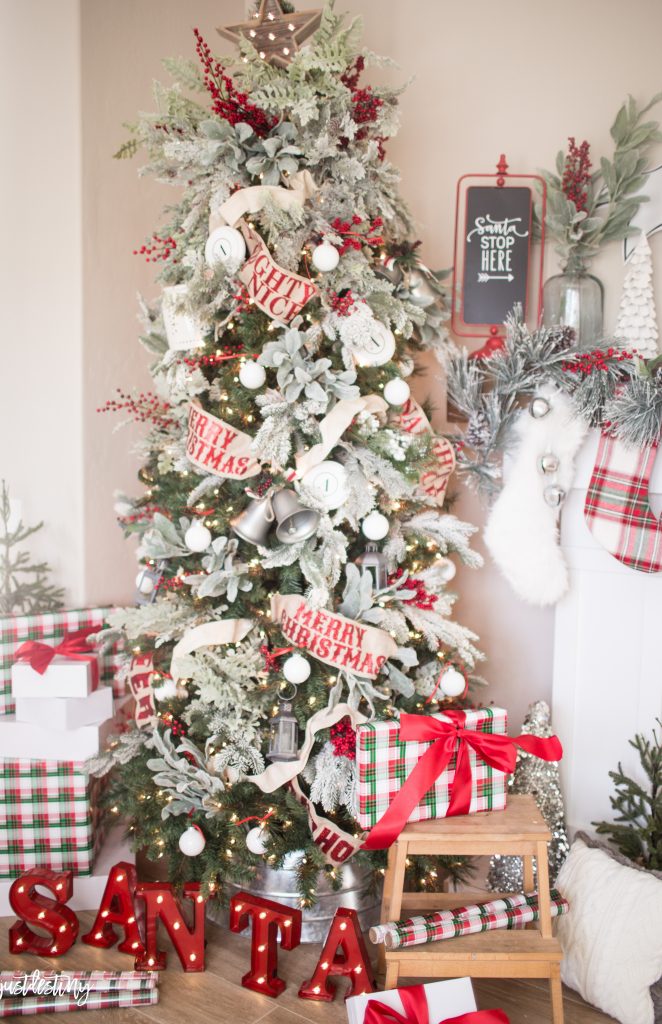 The willow Christmas tree we received is 9ft tall and features real looking pine tips. Oh and before I forget , this tree is SO easy to put together. Just connect the top to the bottom and boom! Christmas tree is lit! I always had the hardest time with all the different plugs! haha!
This year I loved the red and a classic tartan plaid. It's a classic Christmas pattern that never gets old. I took a long break from red, but this year I brought it back and I'm loving it!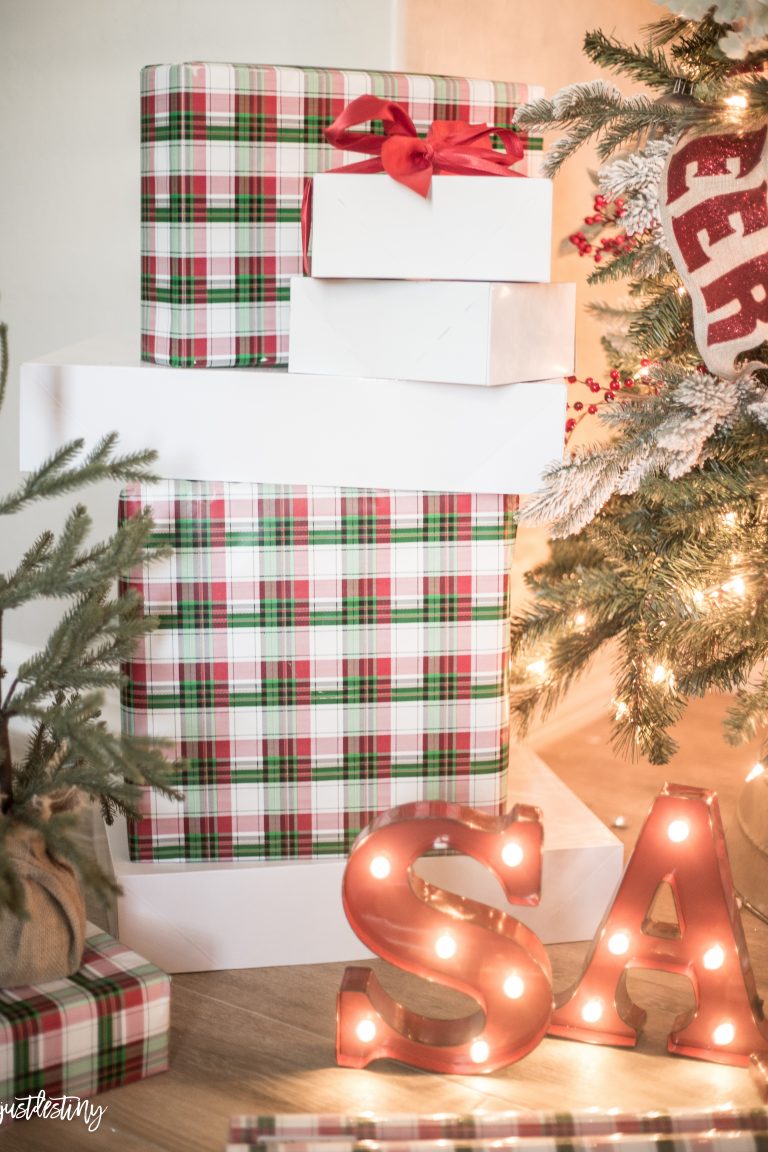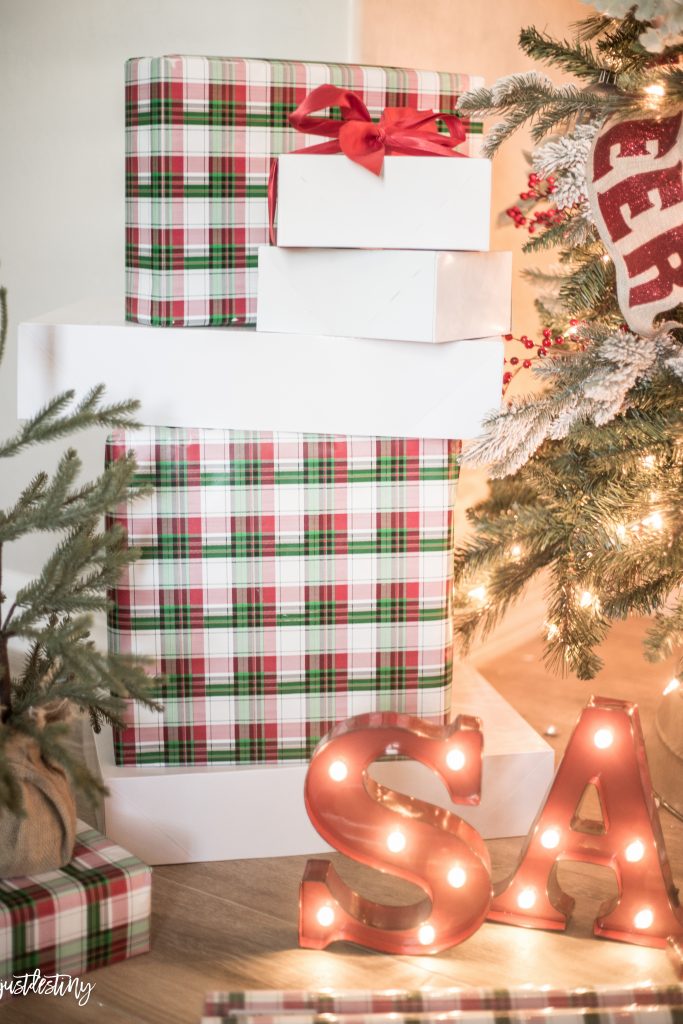 On the bottom I used the galvanized tree collar that's available at Michael's right now!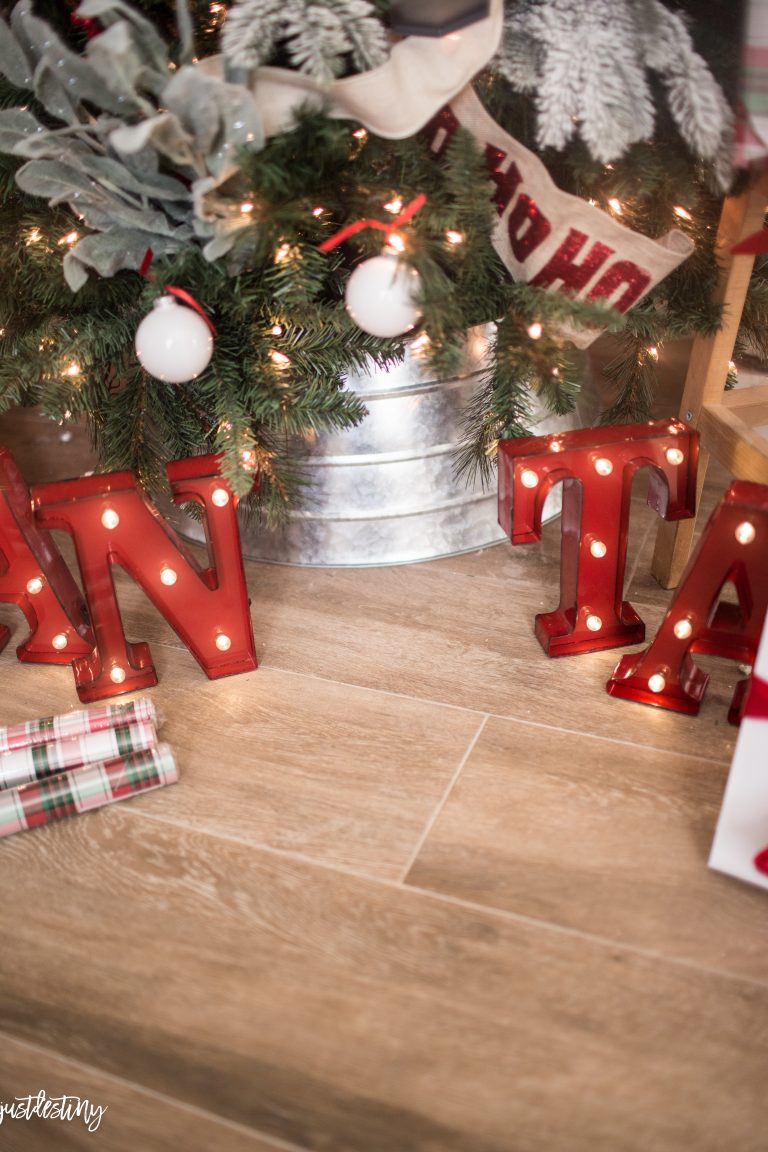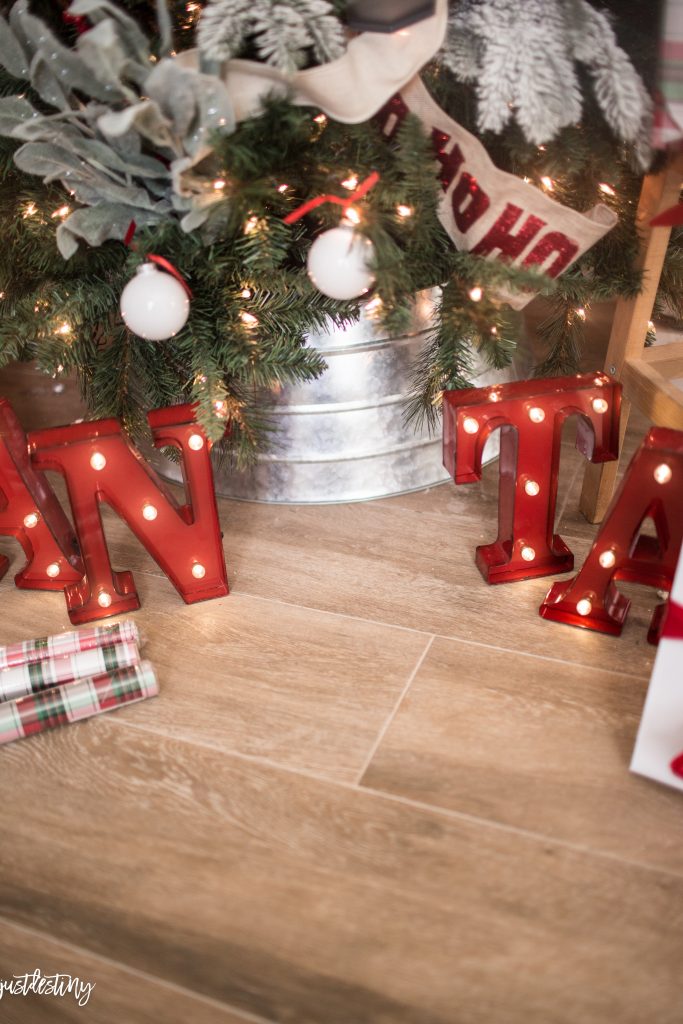 Just like last year I start with adding flocked picks to the tree. I love this trick because if you have an older tree you can make it look new by just adding some fun bushes like lambs ear…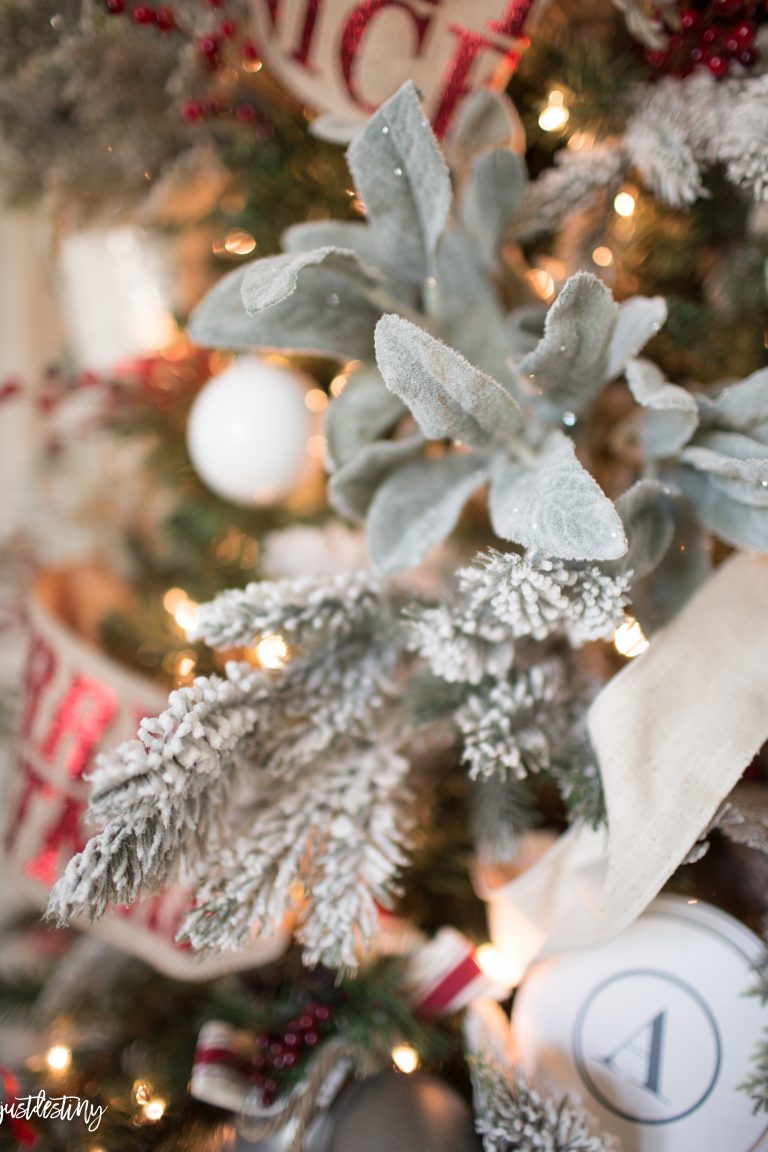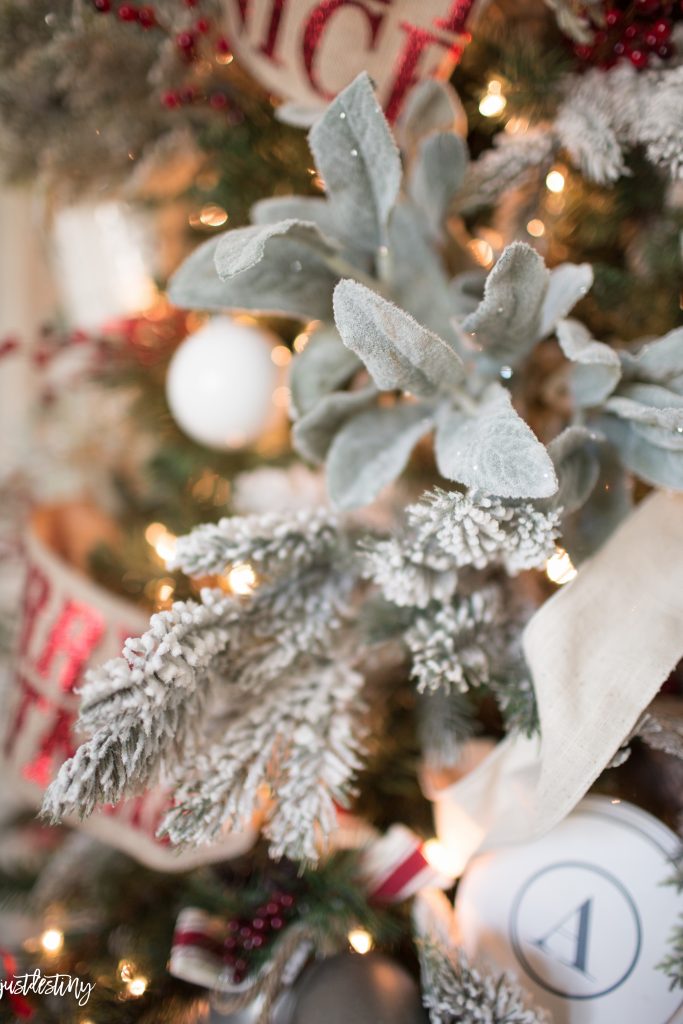 flocked picks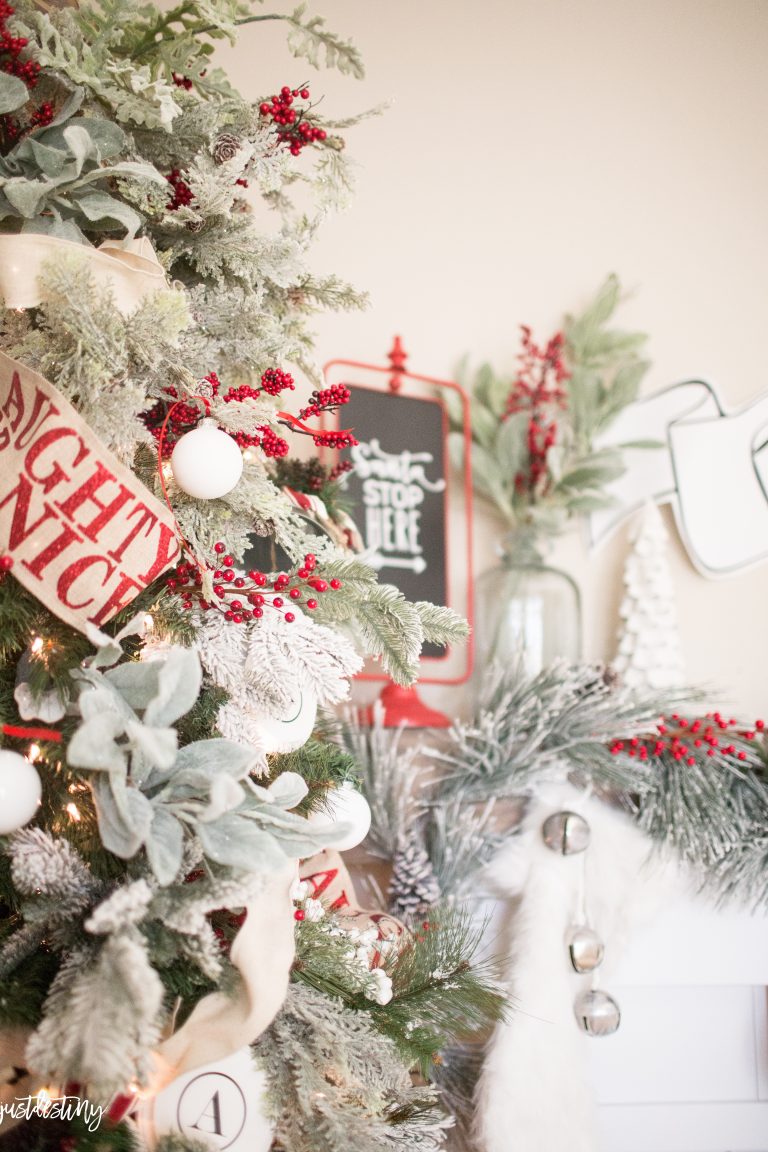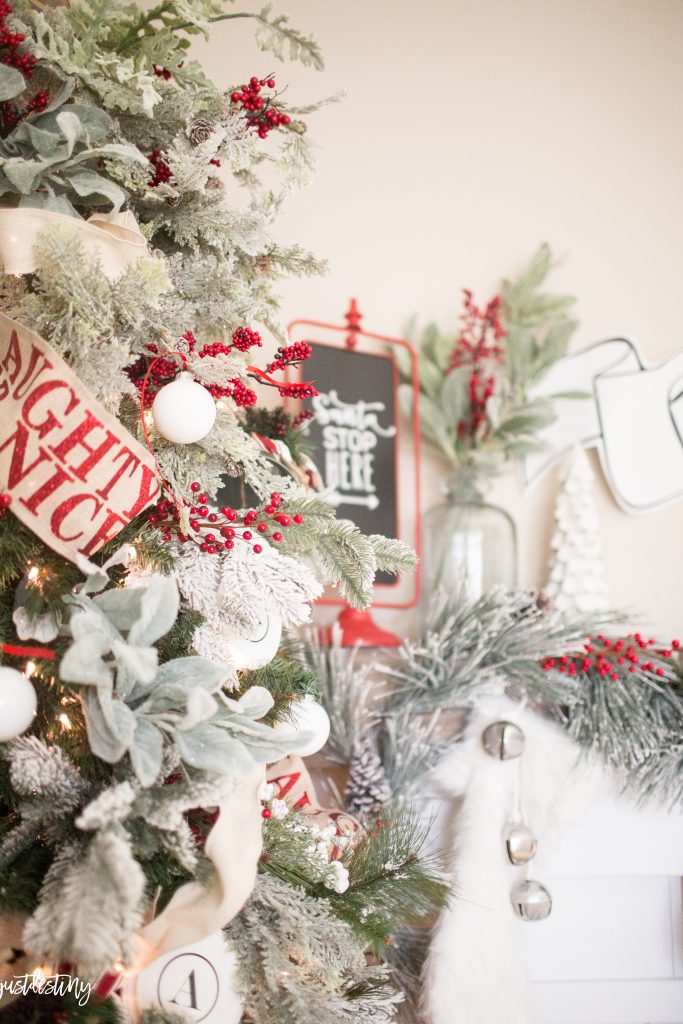 and berries.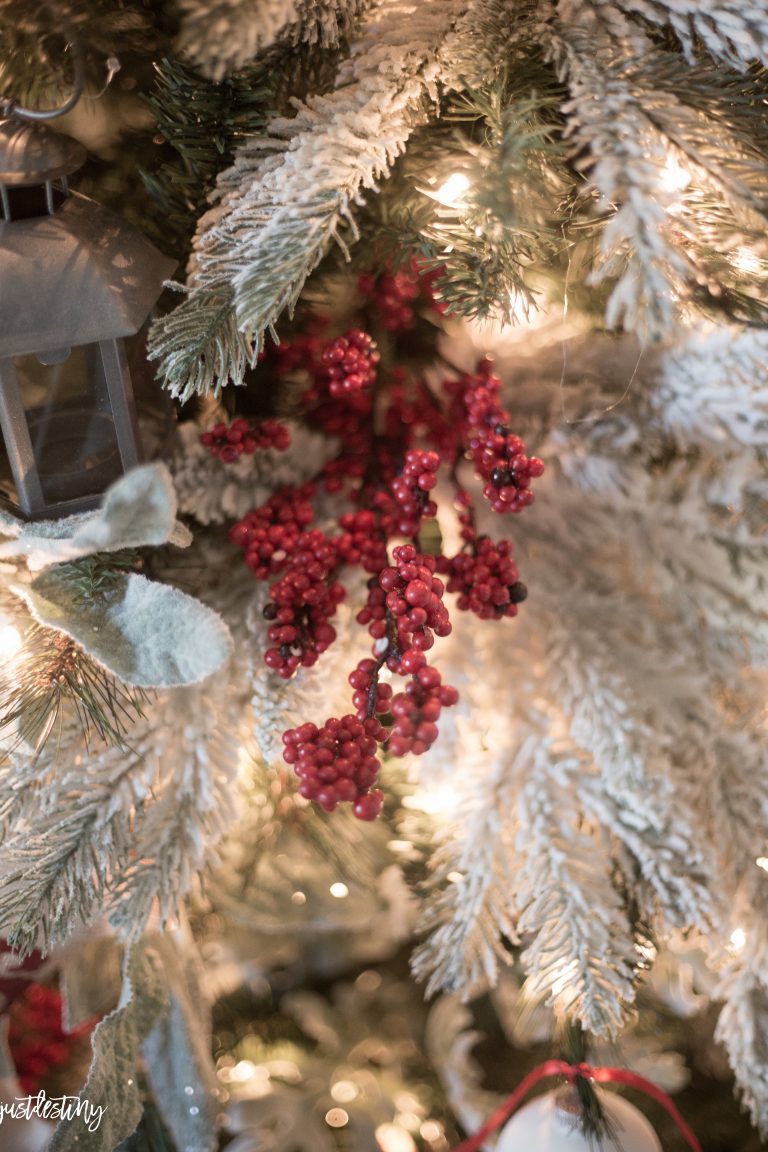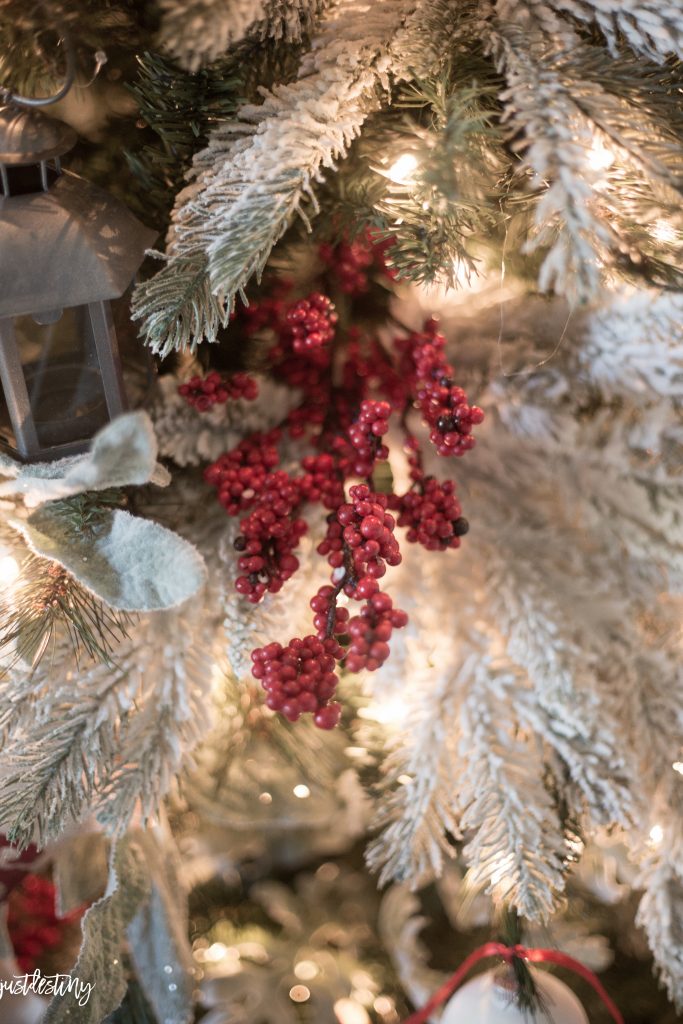 I also love using items other than ornaments to decorate the tree. I used bells, lanterns and flags!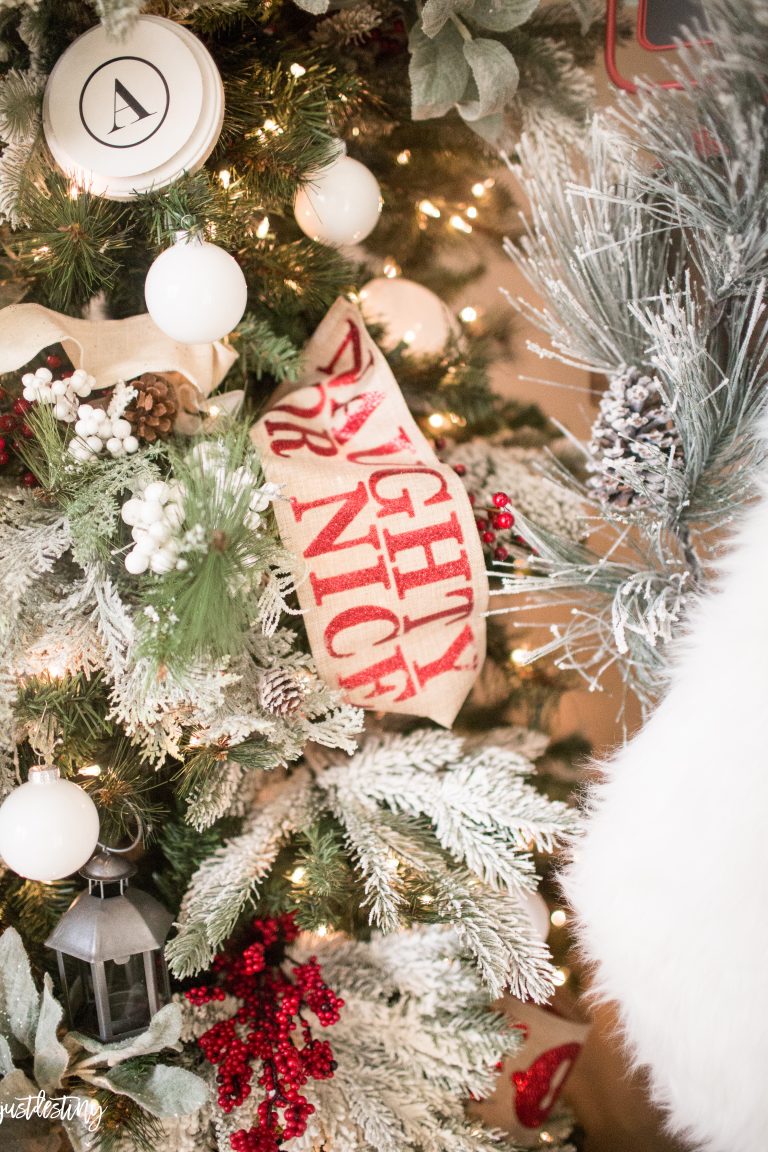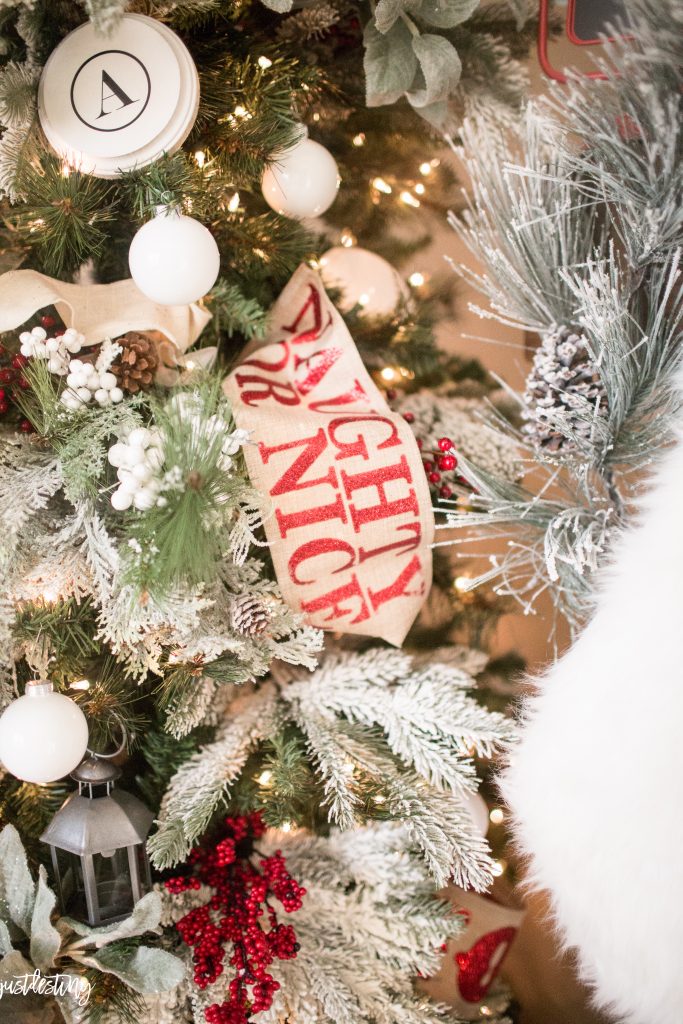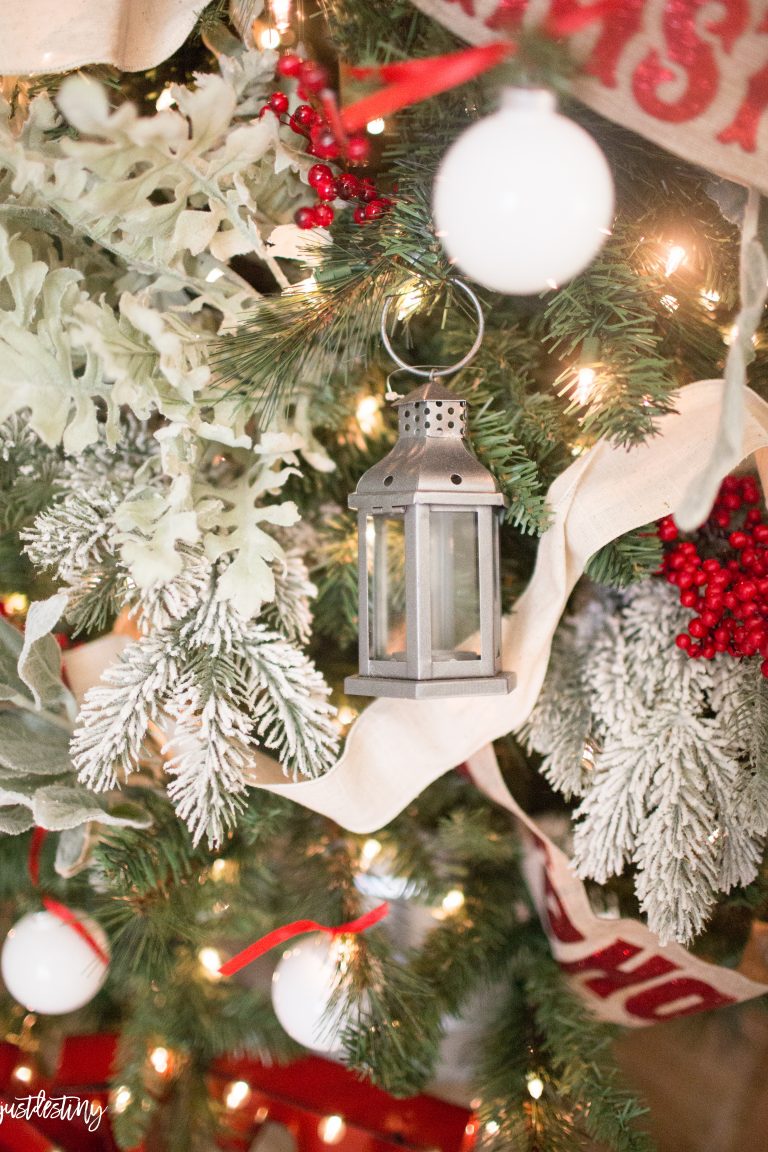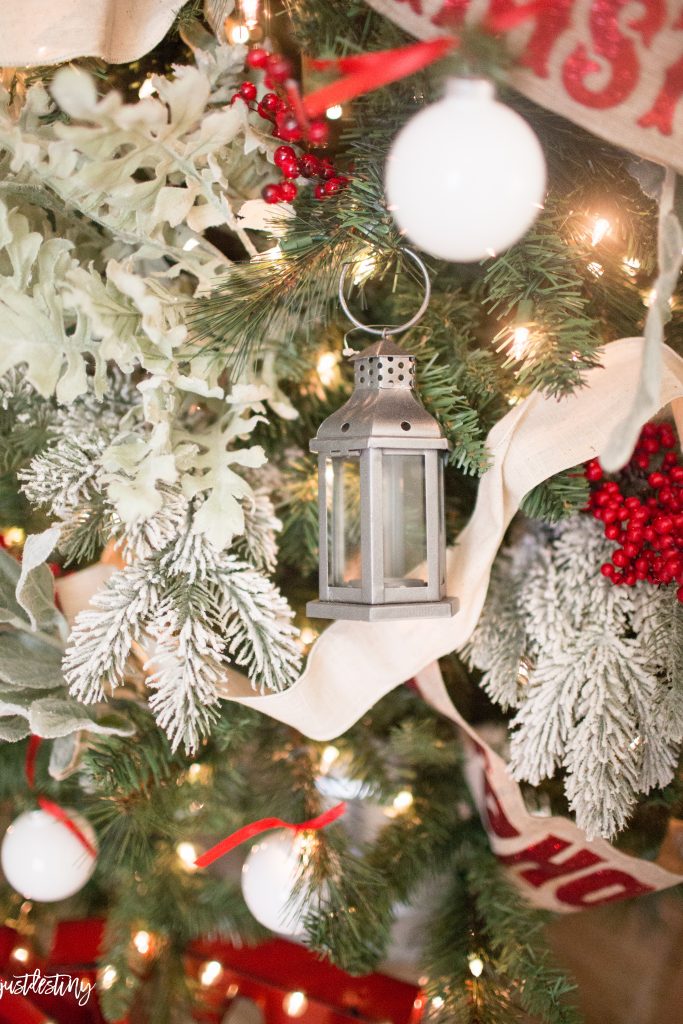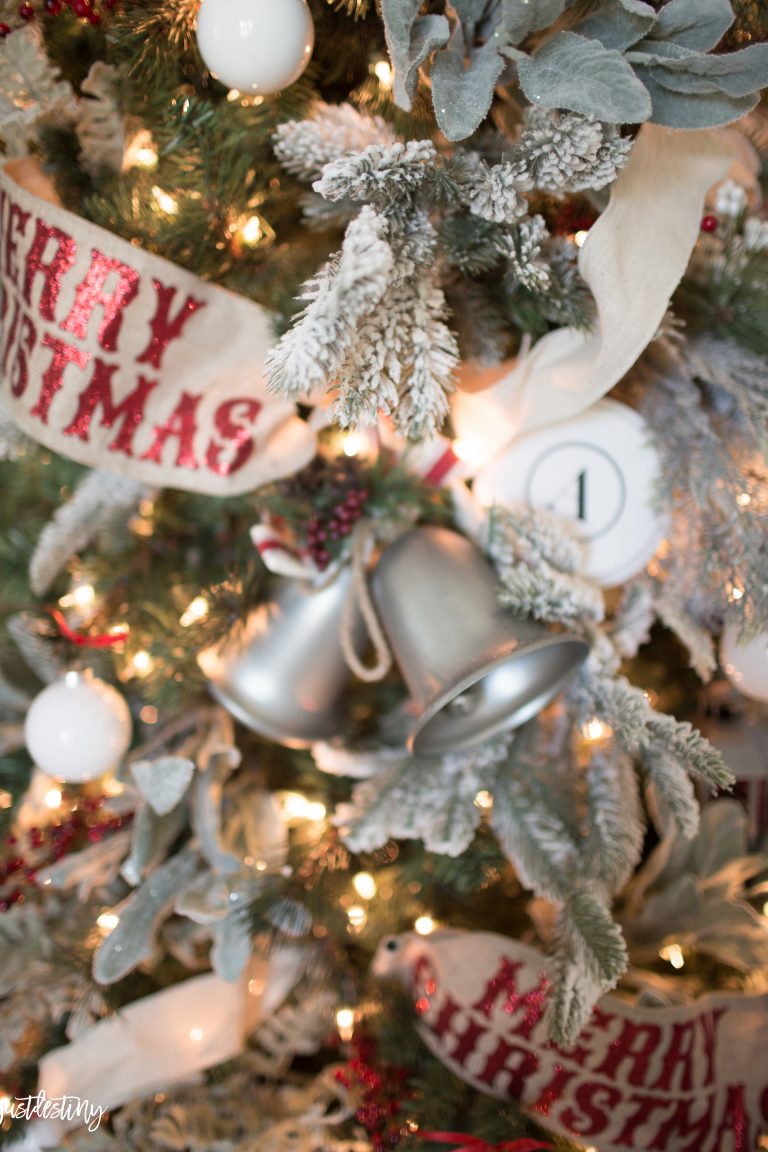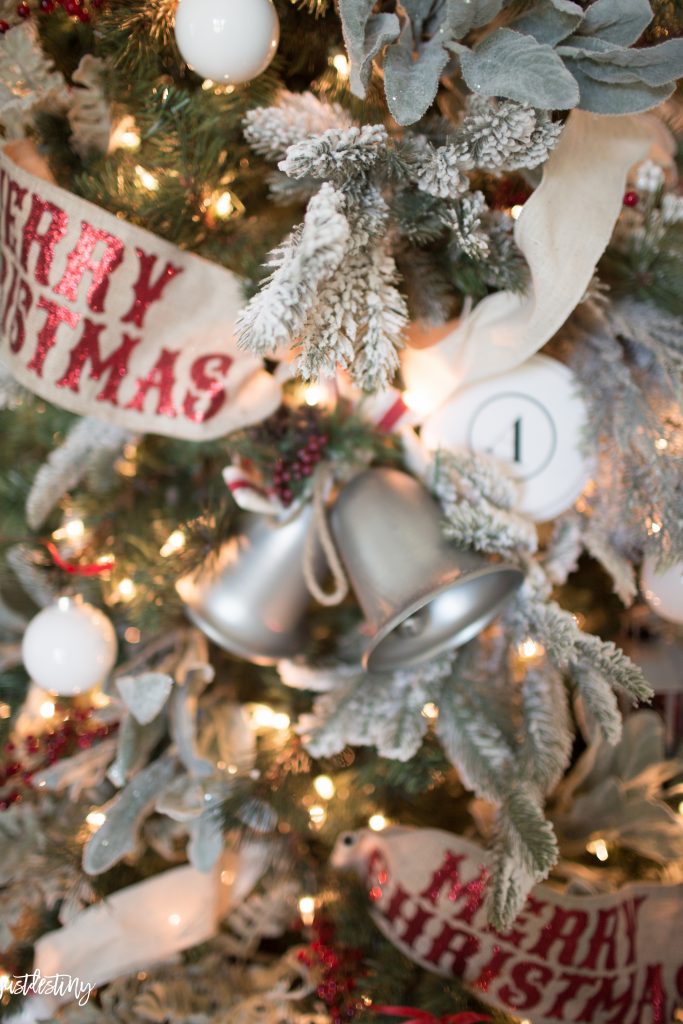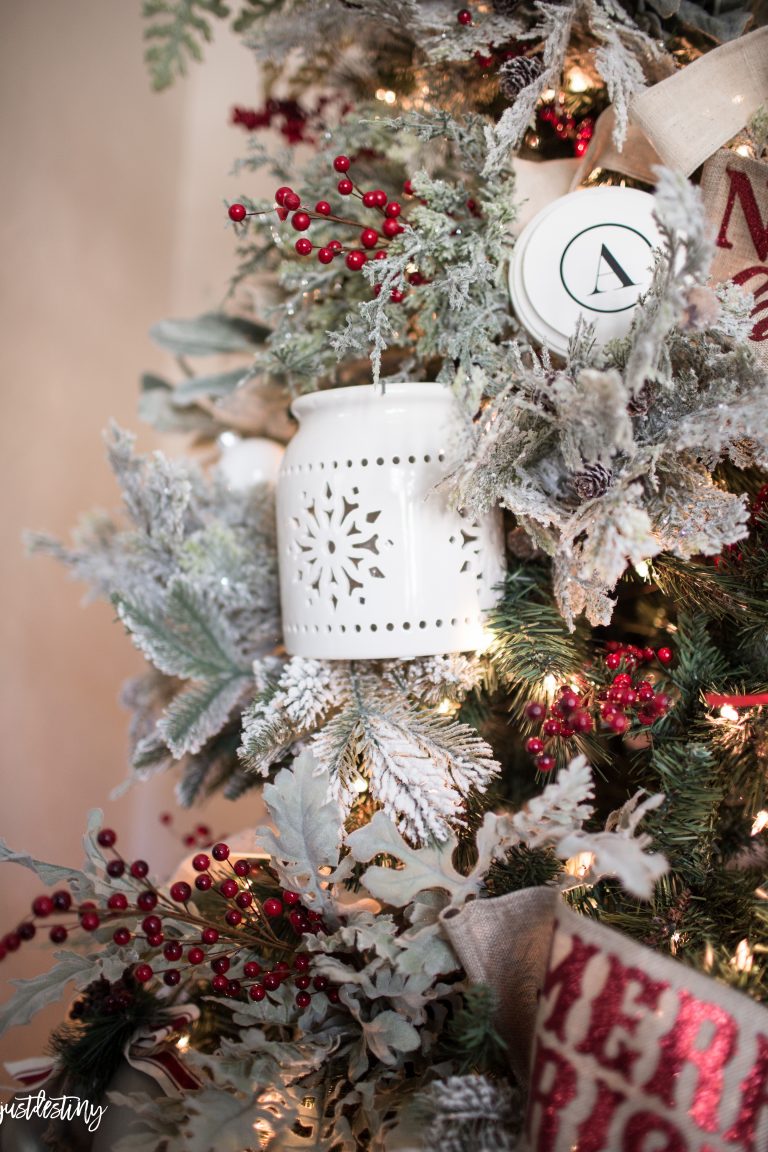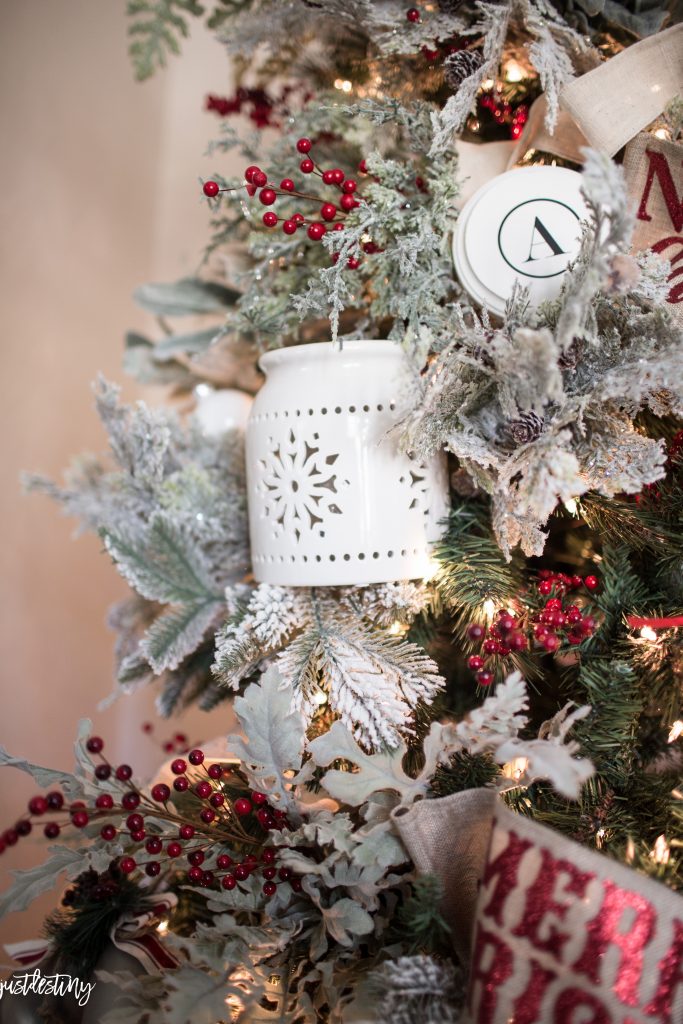 But of course I stilled used traditional ornaments too!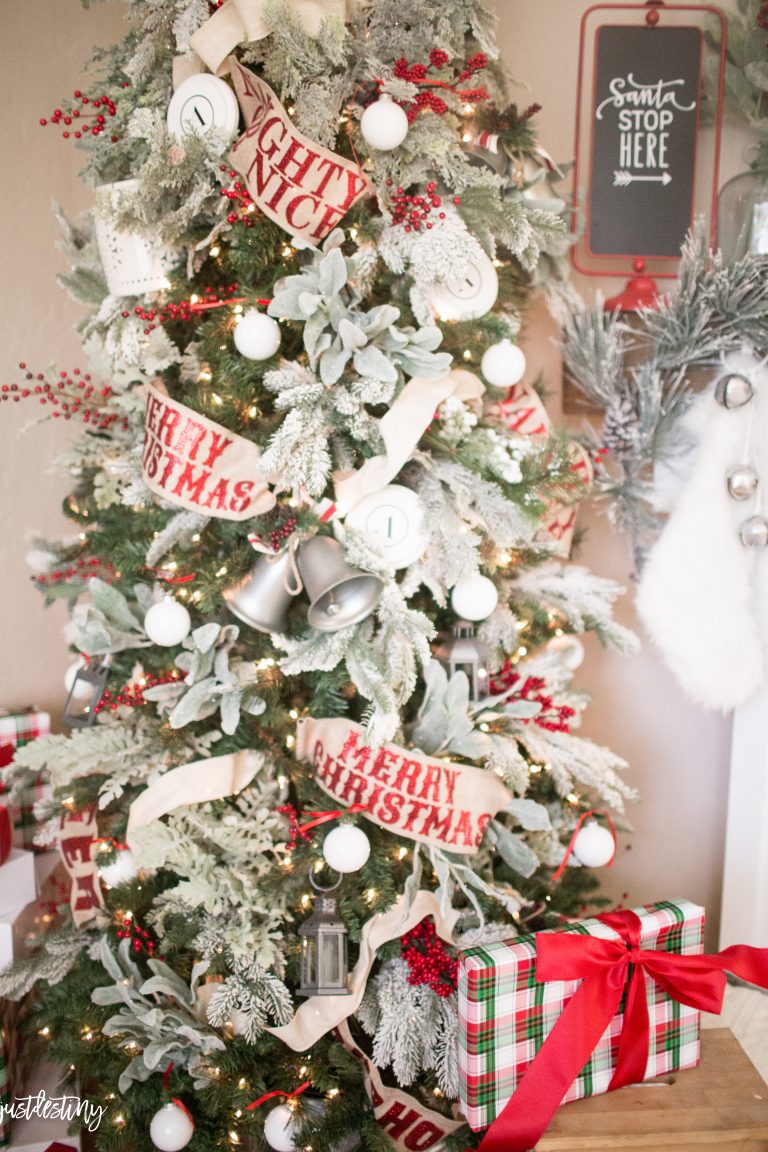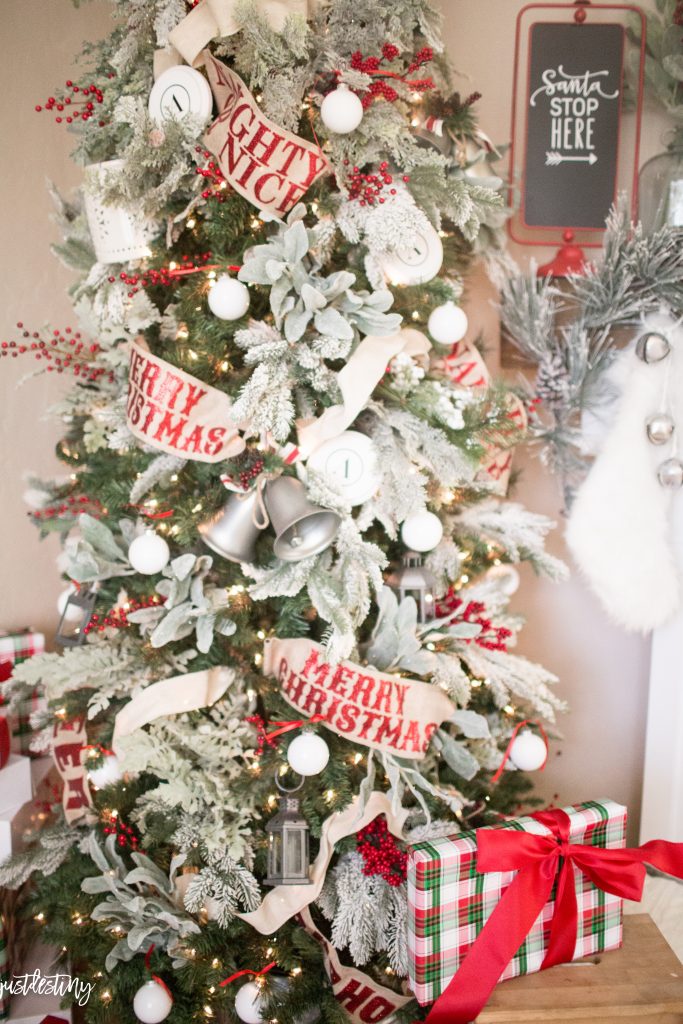 The christmas tree is topped with a fun marquee star and santa letter marquee at the bottom.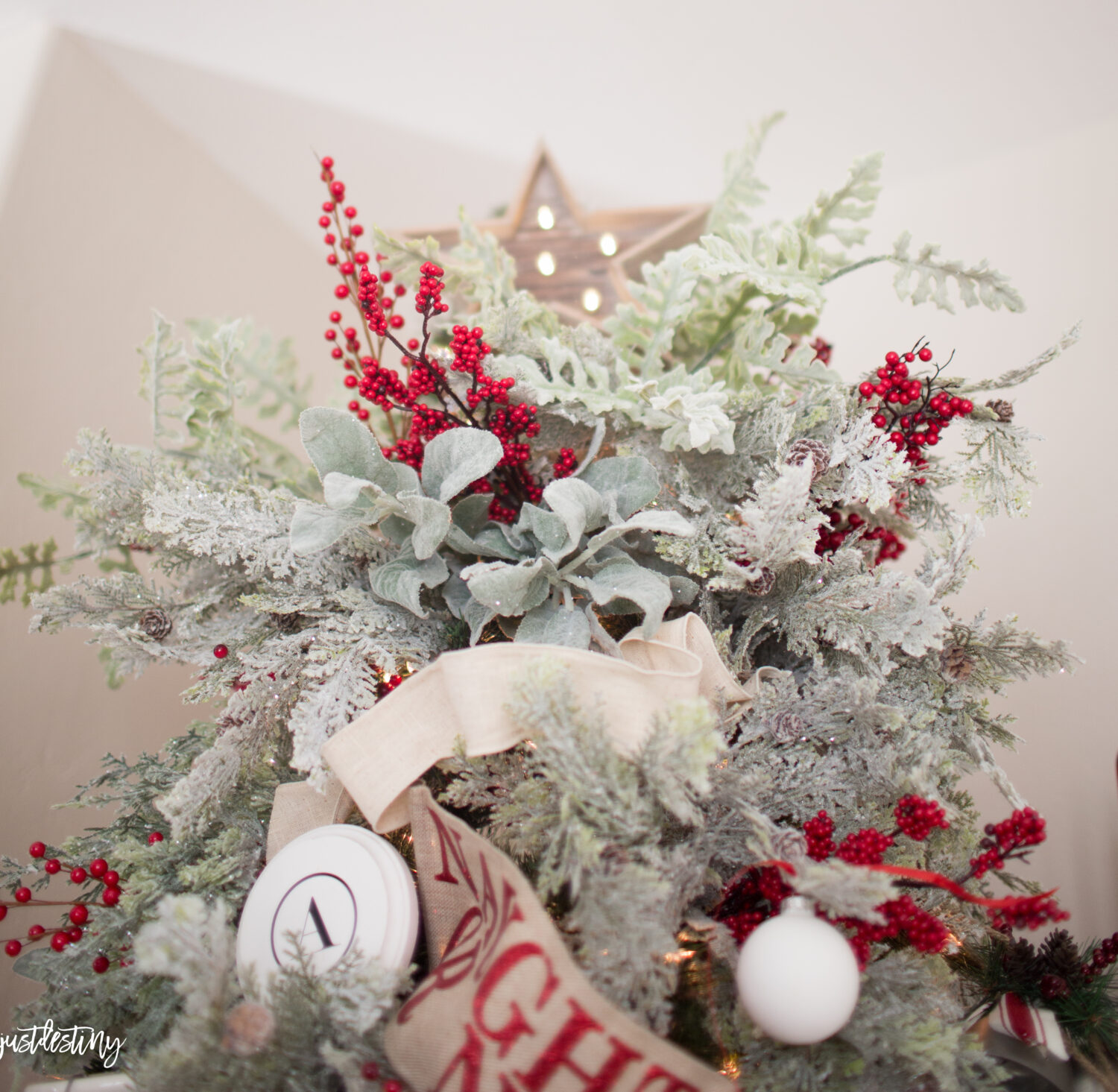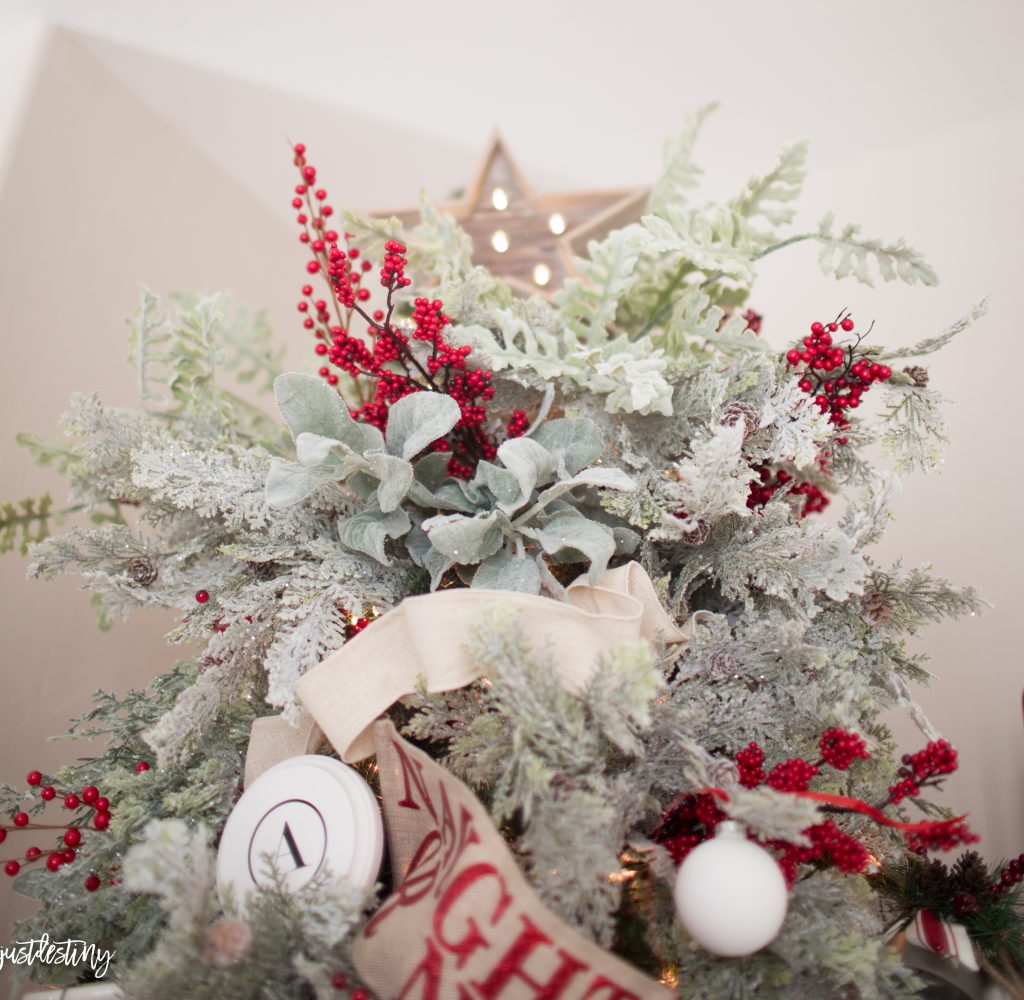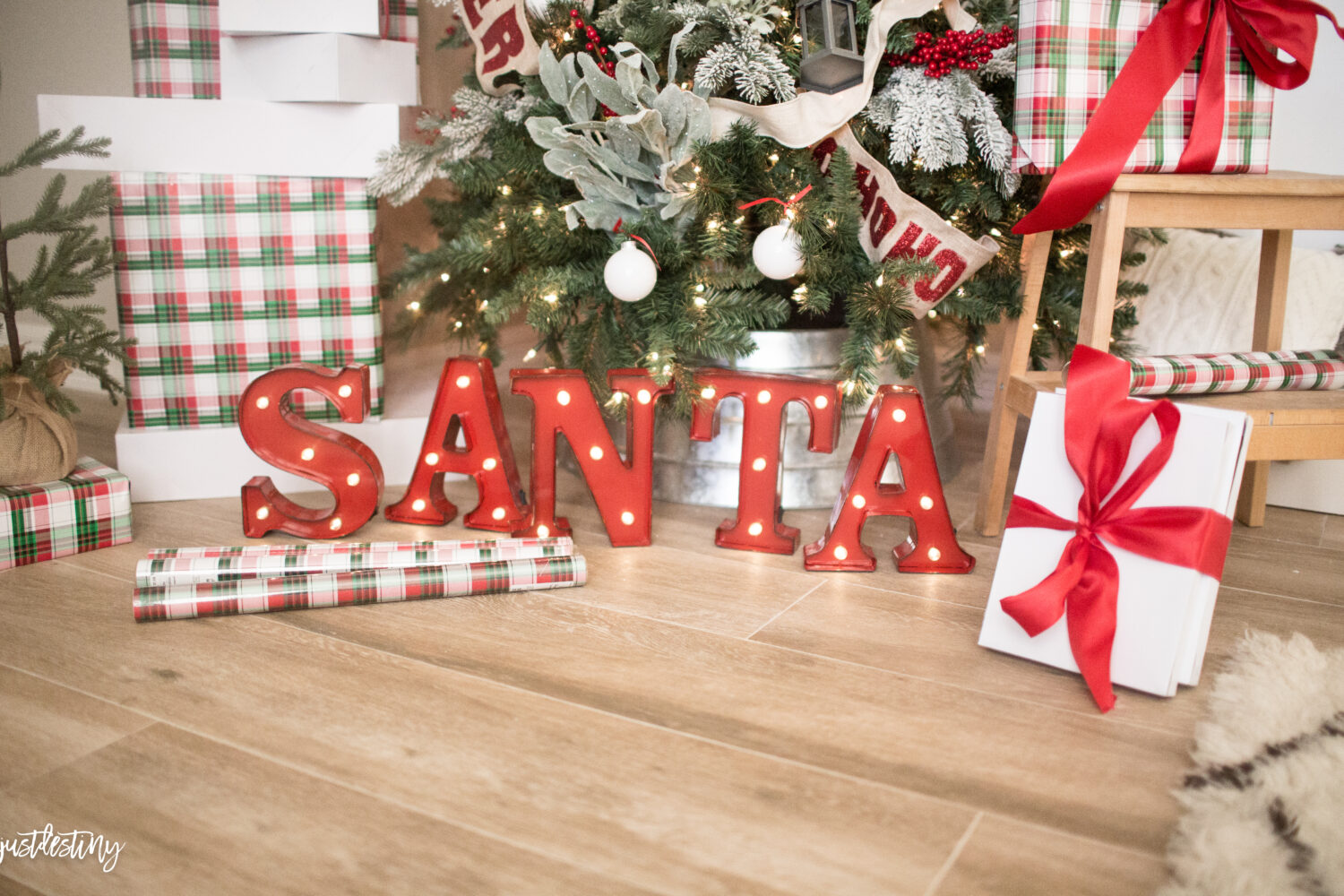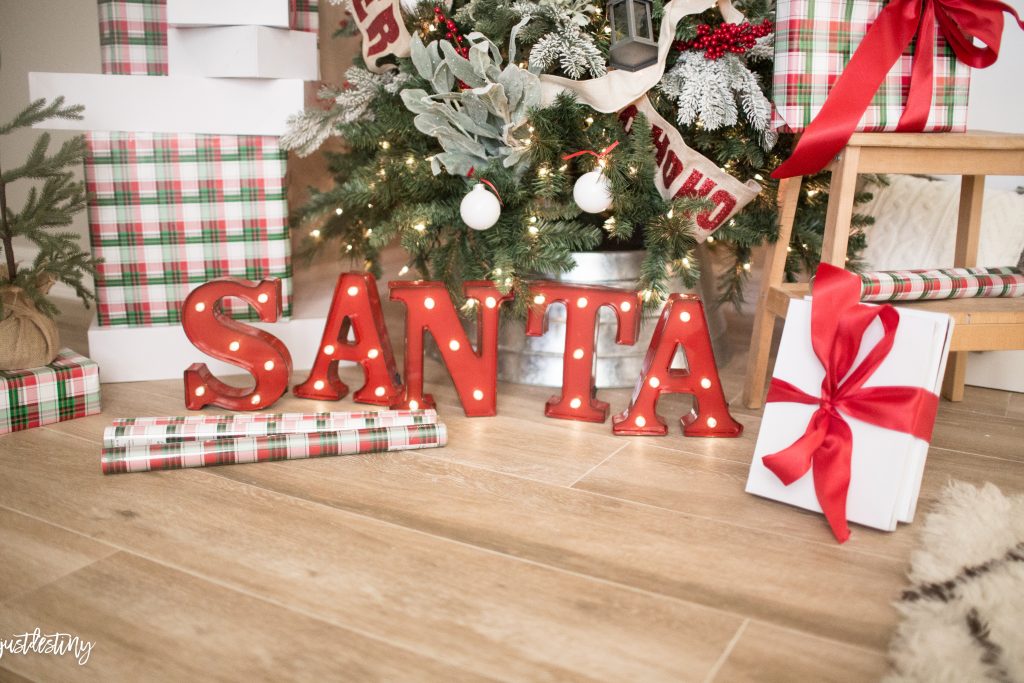 Take a closer look!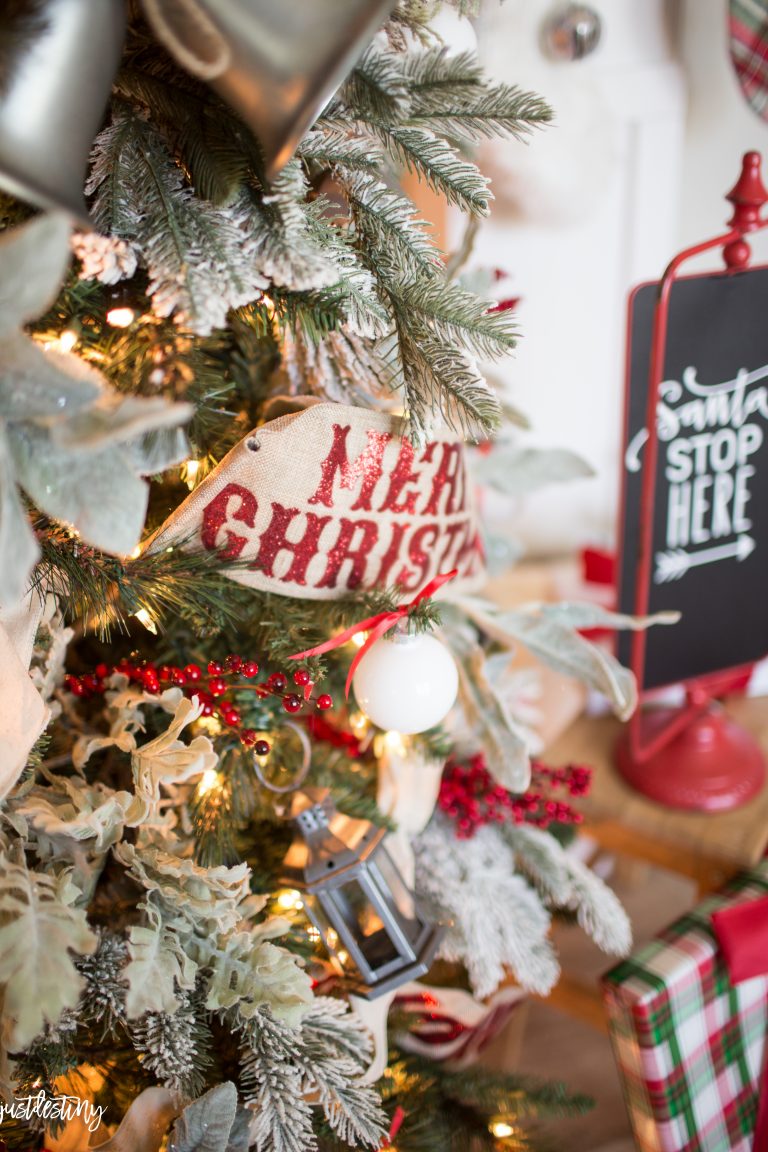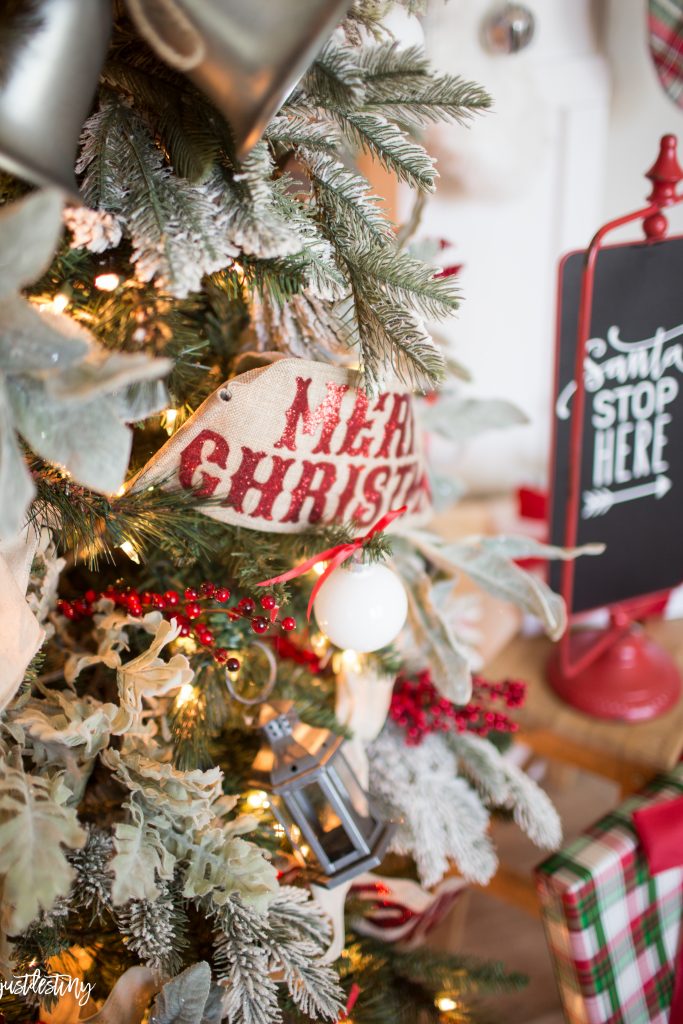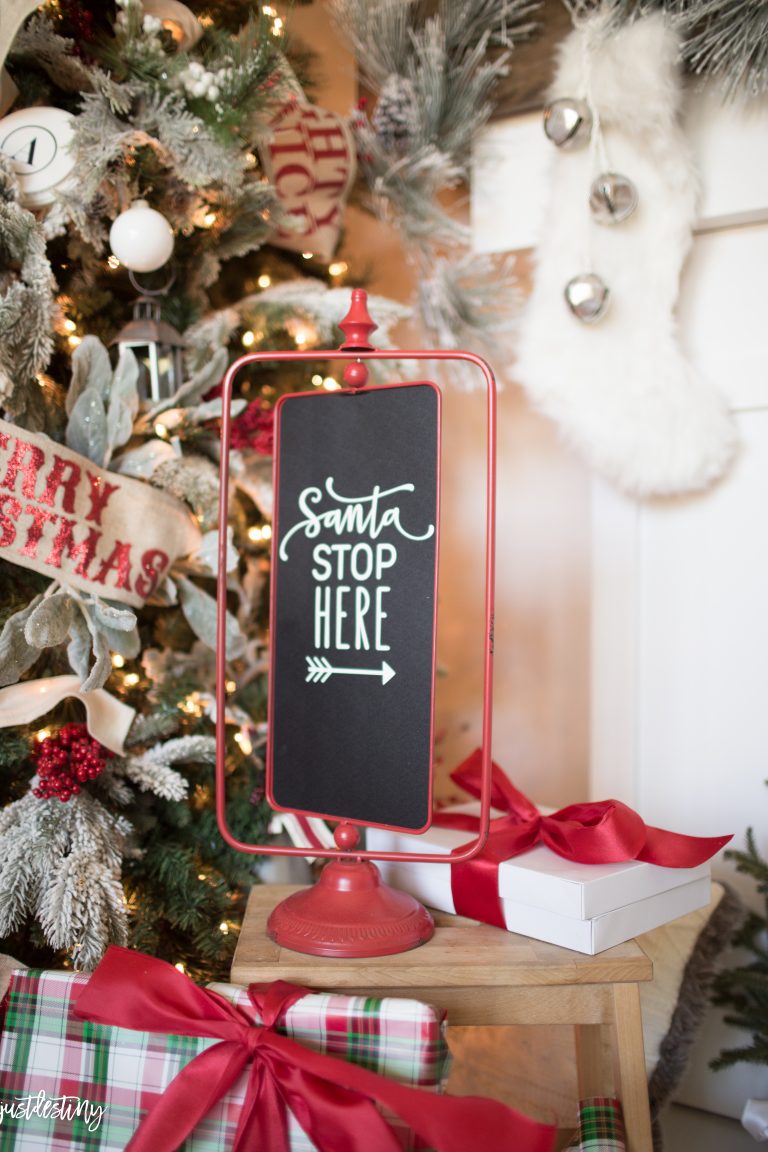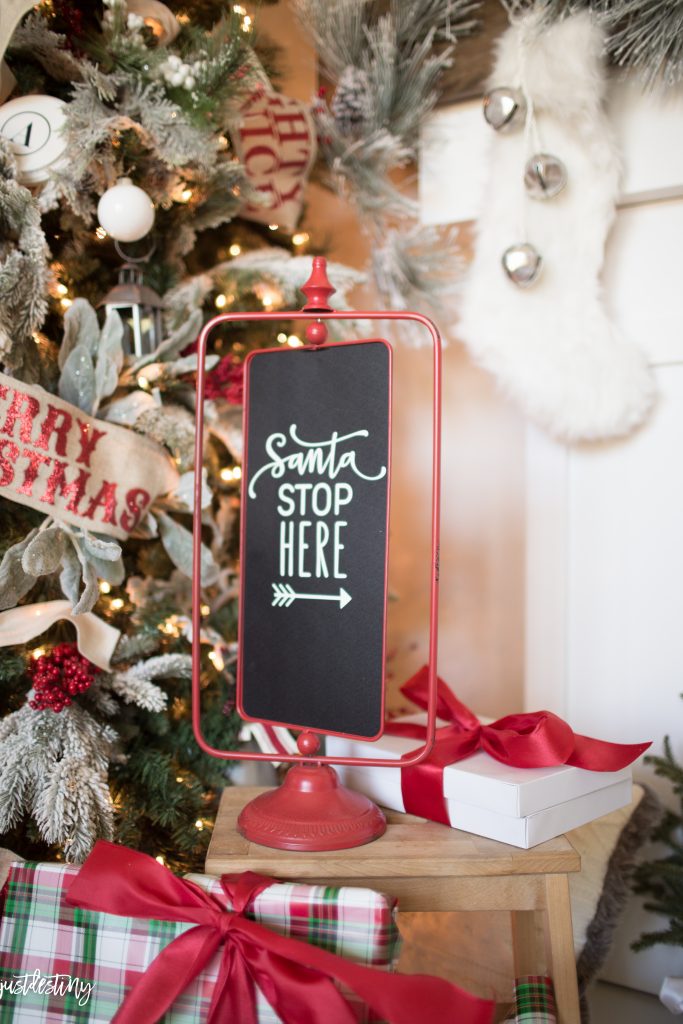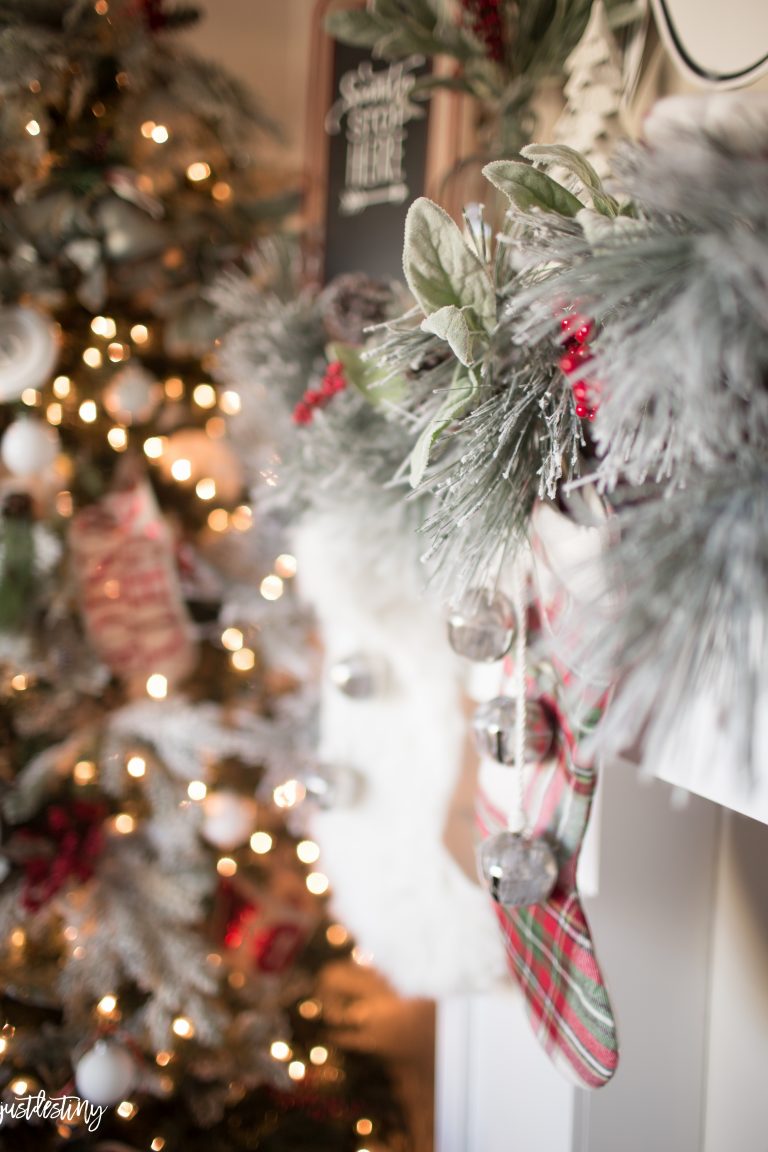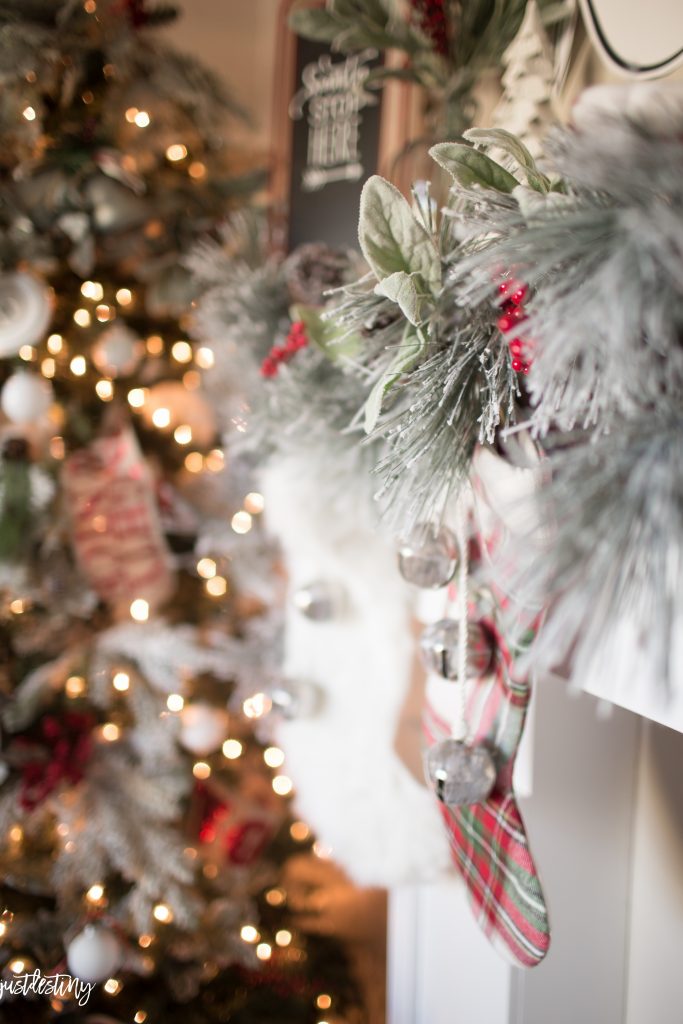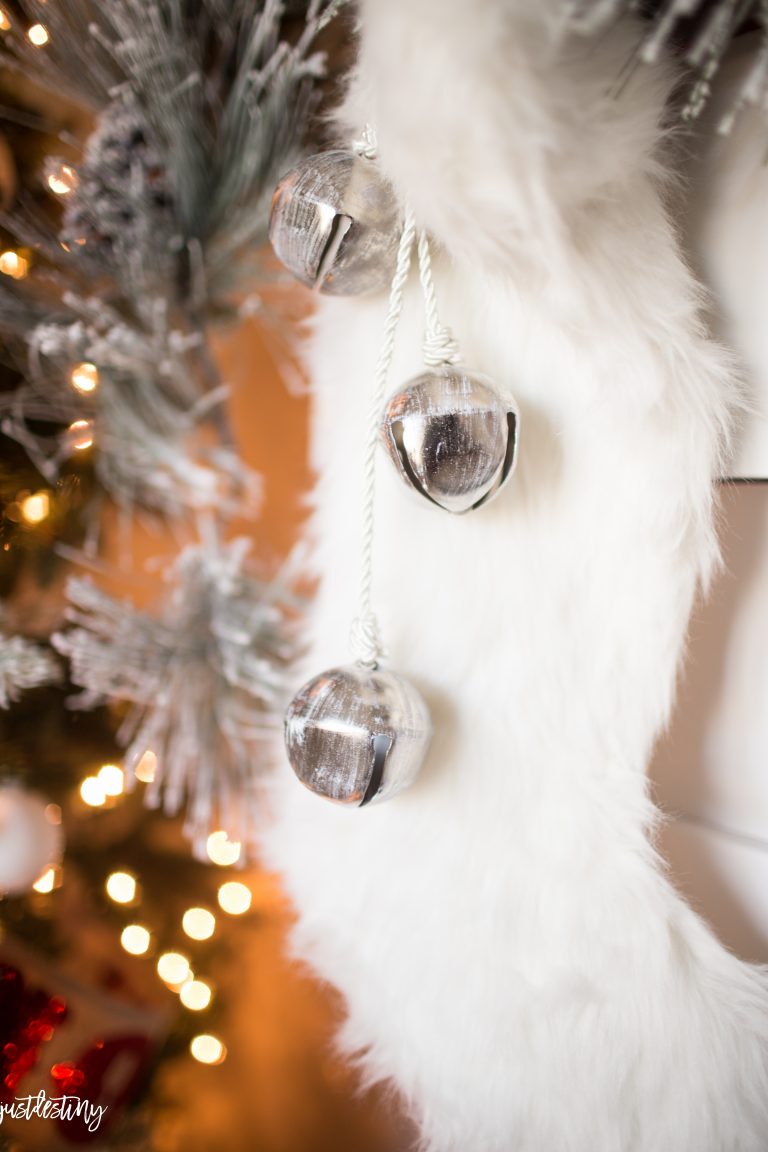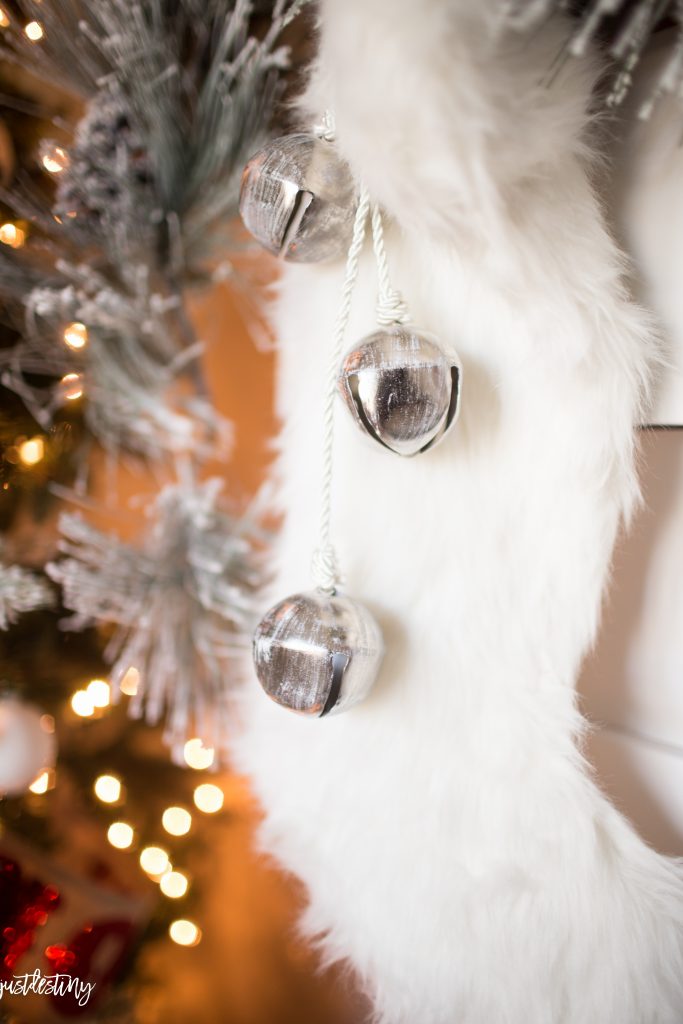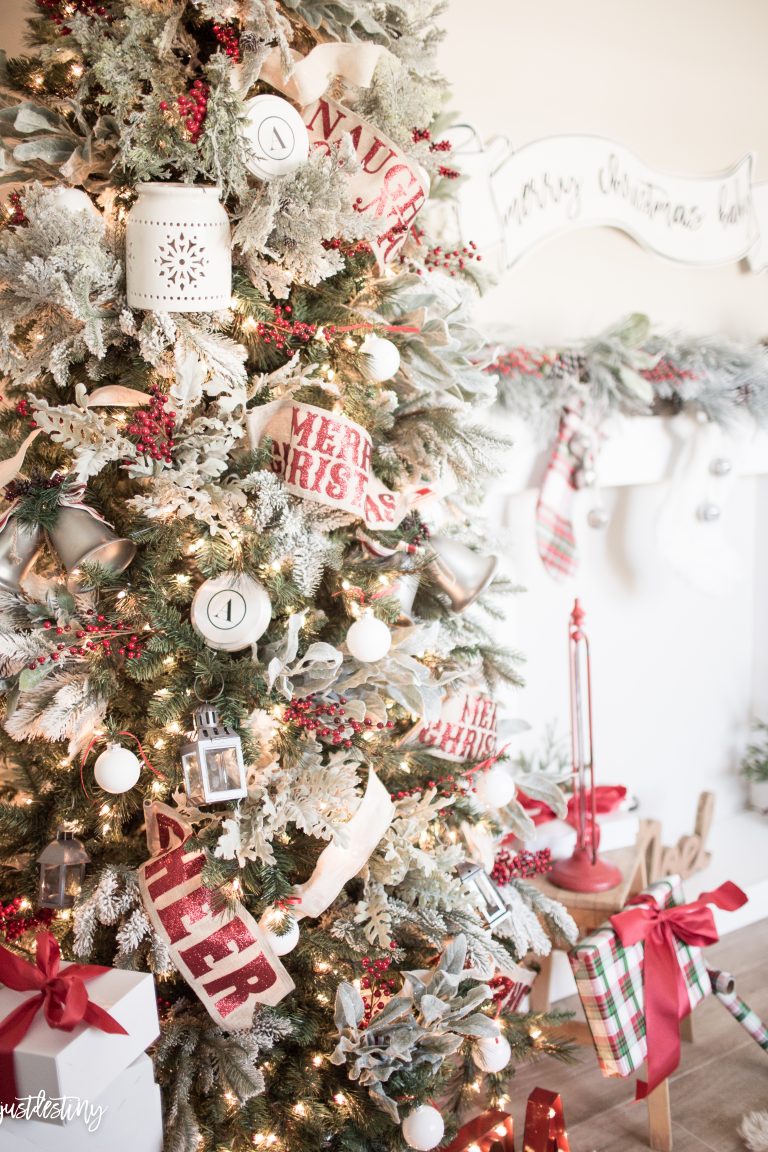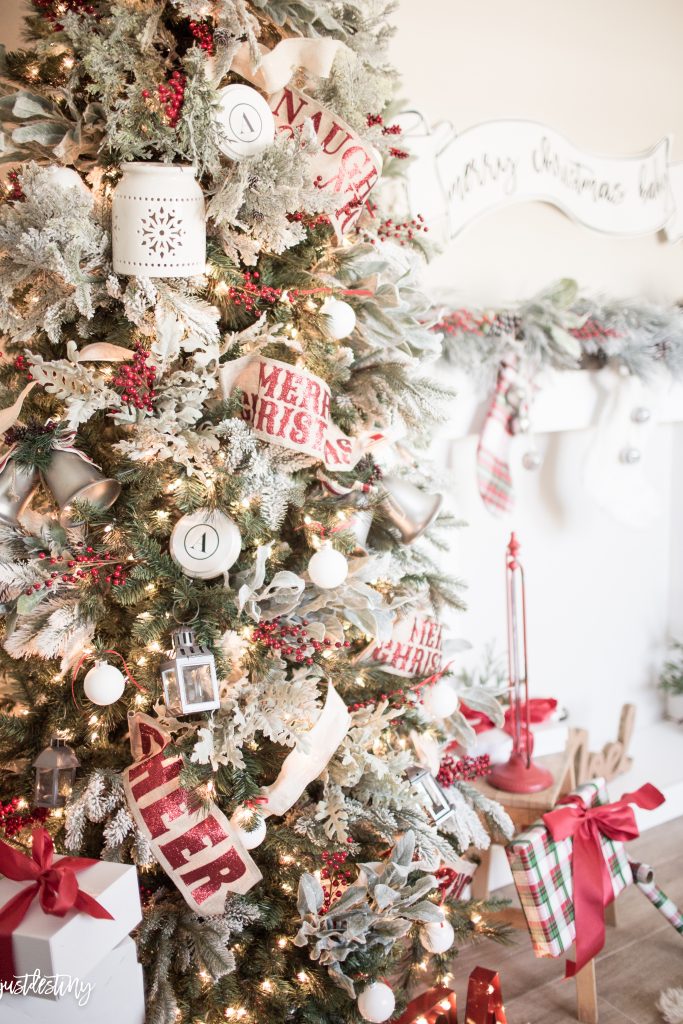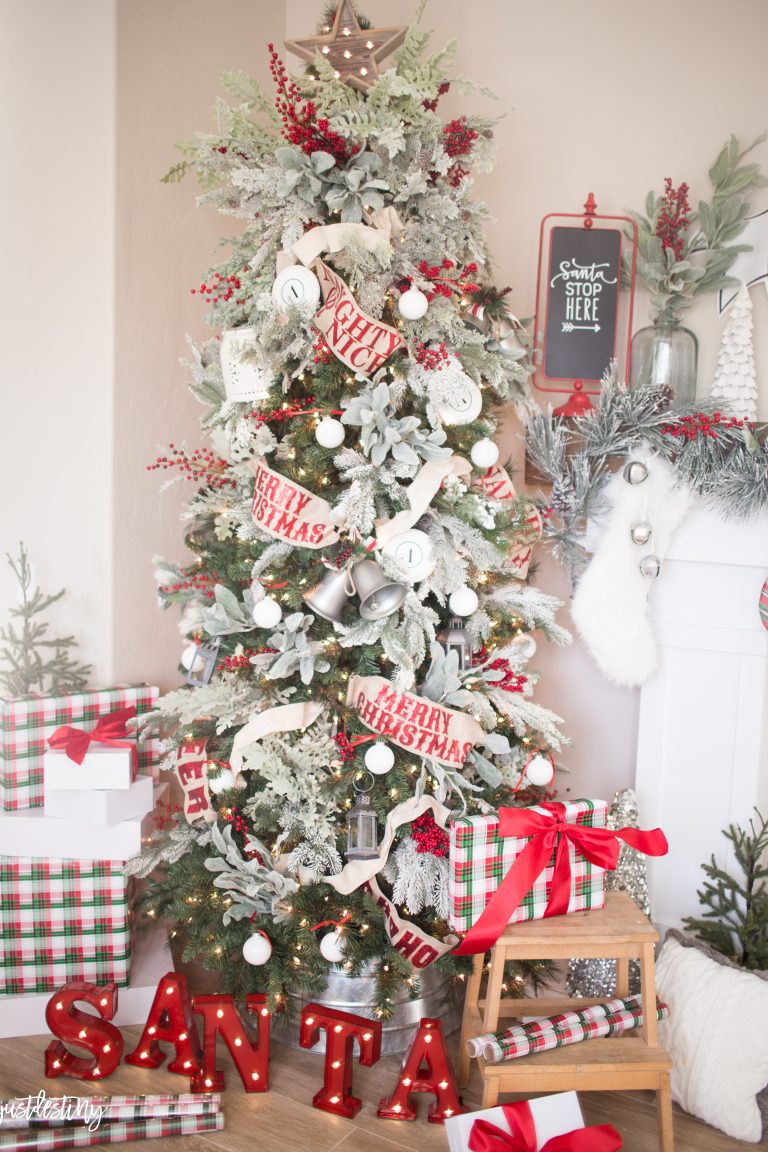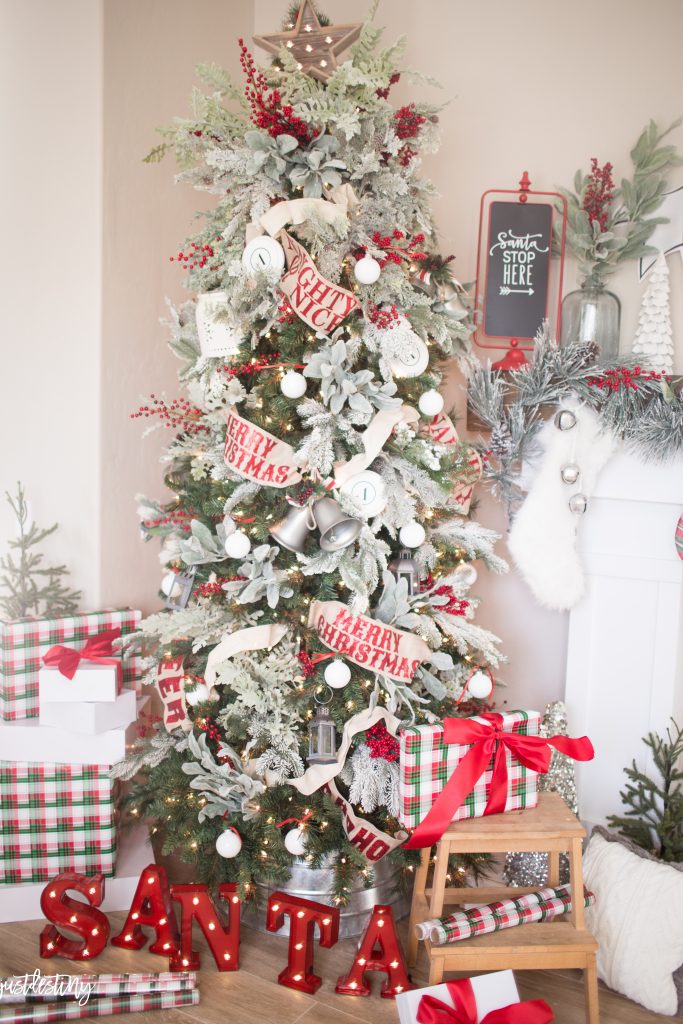 Here are the items you can pick up at your local Michaels!
Lambs Ear Picks and Bushes
Red Swivel Chalkboard
White Fur Stockings
Jingle Bells Group of Three
Jingle Bell Pairs (on tree)
Plaid Wrapping Paper
Garland on Mantel
Santa Marquee
Star Marquee
Galvanized Tree Collar
Berry Picks
Flocked Pine Picks
---
Michaels has their largest tree assortment this year, including colored and flocked trees. Check out all of their trees, ornaments and coordinating holiday décor on Michaels.com
Inspired to start decorating your own tree? Make sure you visit Michaels' blog, The Glue String, to see the rest of the Michaels Makers' dream holiday trees that were created this year.
Check out all of my dream trees here and here!