Hi Friends!
Today I'm sharing a simple DIY Cheerleader Costume for my monthly Michaels Makers Challenge! Make sure you scroll below to check out the other creations! I'm betting you will find some great ideas this month for yourself, kids and pets!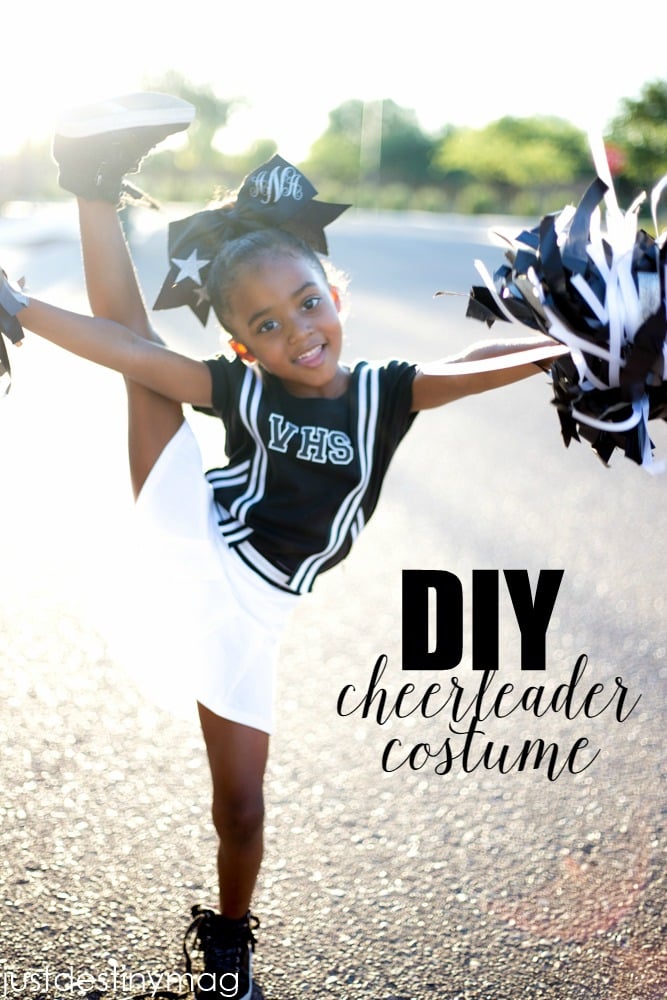 To make the cheer top, use black and white ribbon and section it off in four pieces. Two long ones for the front of the top and two short ones for the bottom. At the same time cut out the iron varsity letters and place them towards the top of the shirt for placement.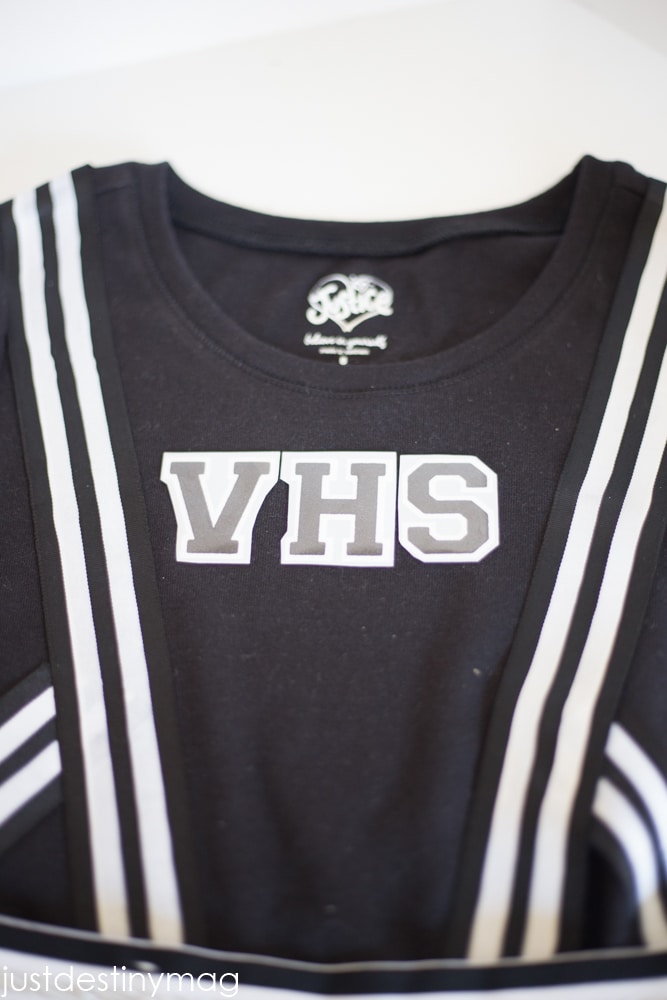 Next iron on each piece. For the ribbon use a roll of heat n bond. Take each piece and fuse the heat n bond onto the ribbon by placing the textured side of the heat n bond down and ironing it.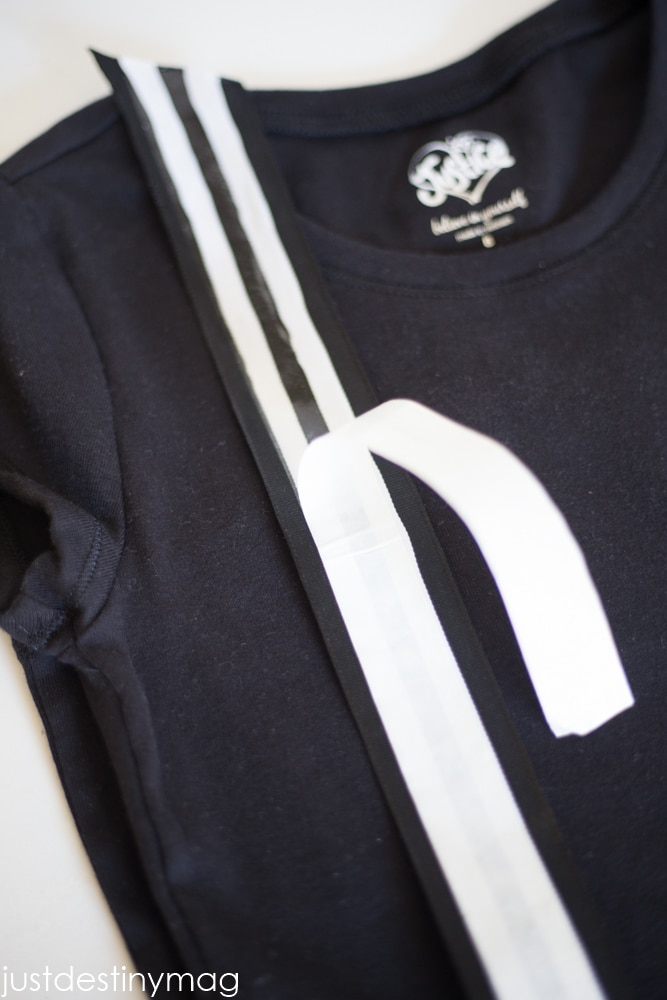 Then peel back the backing. Turn the ribbon over onto the shirt and iron it on with the iron on medium to high heat. NO STEAM.
Place the ribbon and the varsity letters in this order…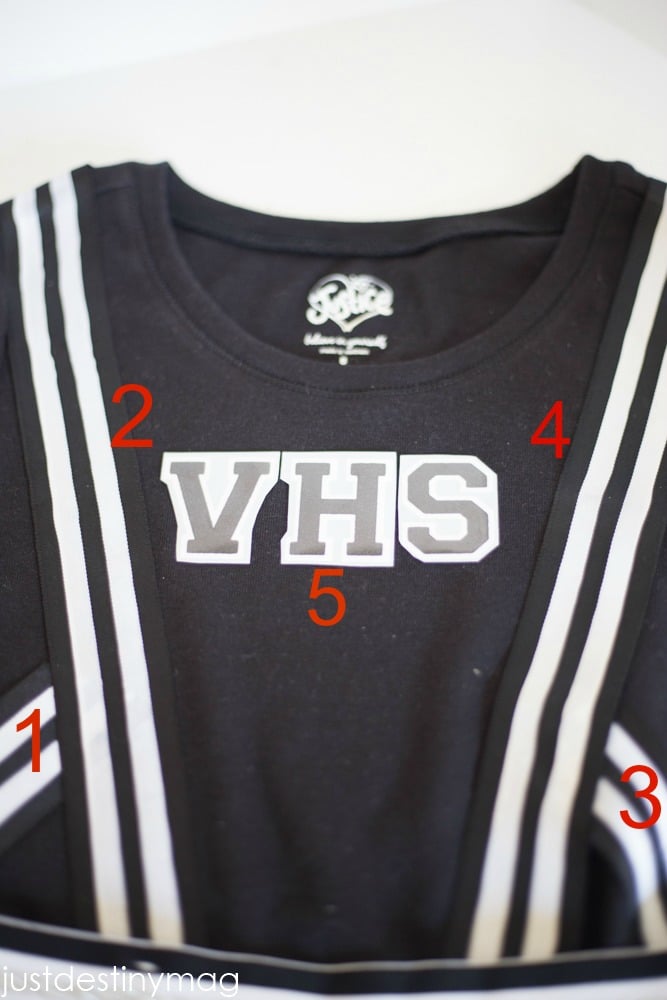 Once the ribbon is secure, iron on the varsity letters.
Pom Poms
---
To make these adorable pom poms unfold the plastic table covers so it's about 13.5 x 14. Then cut 1 inch stripes on the sides and leave a 1 inch space in the middle. do this on both sides.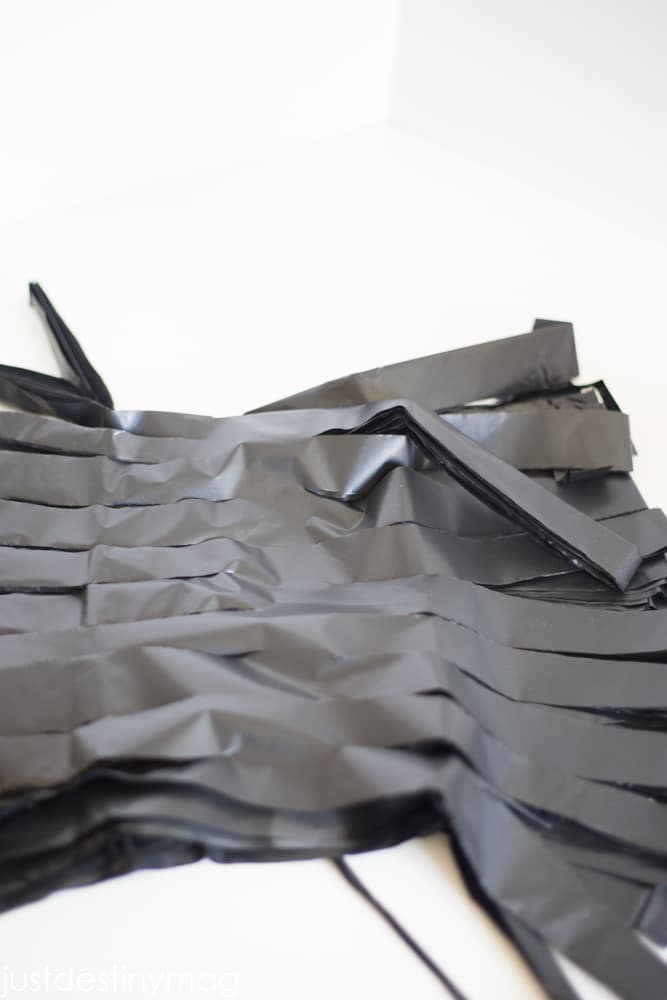 Then clip the ends.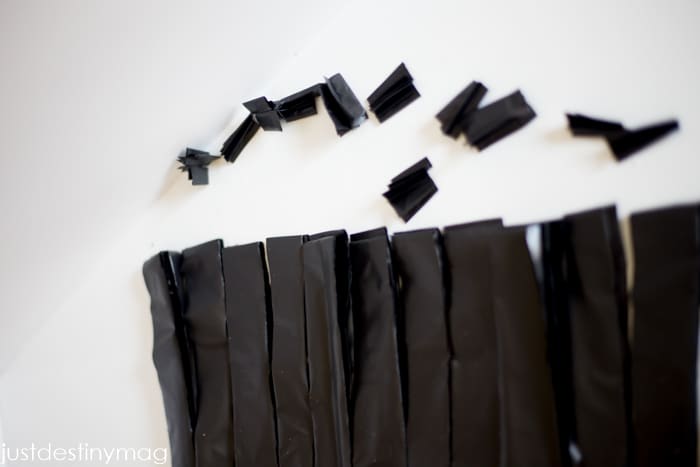 Next layout the duck tape (sticky side up) and place the table cloth in the middle of the duck tape. Then place the white and glittered ribbons on top in different areas for a fuller look.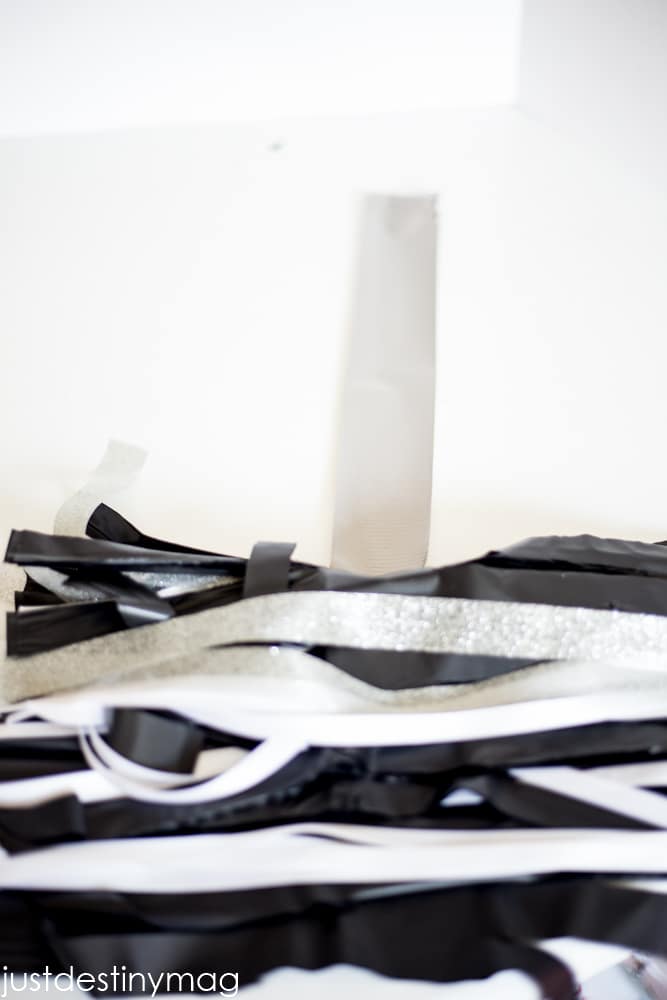 Then fold up the duck tape.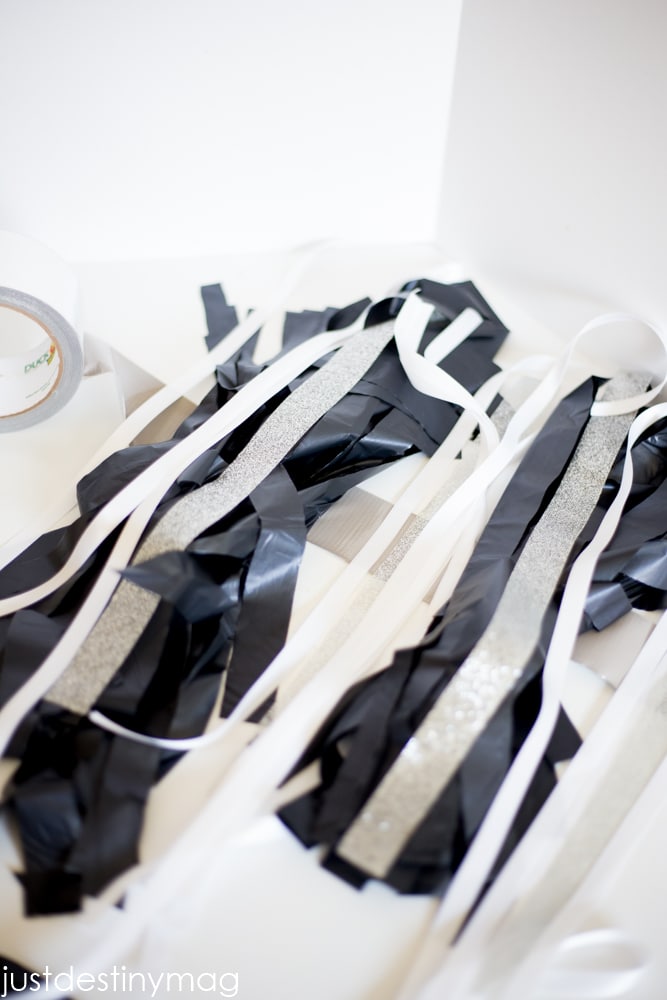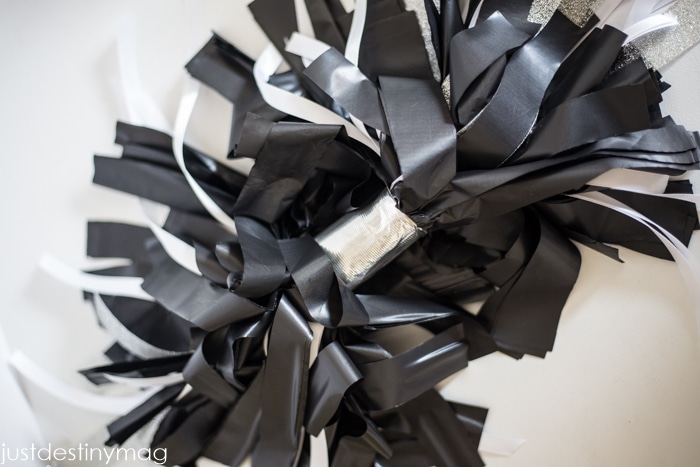 Cheer Bow Stars
---
To make the cheer bow cut out a set of stars on your Silhouette machine using glittered transfer material. Then apply it to the bow using an hot iron!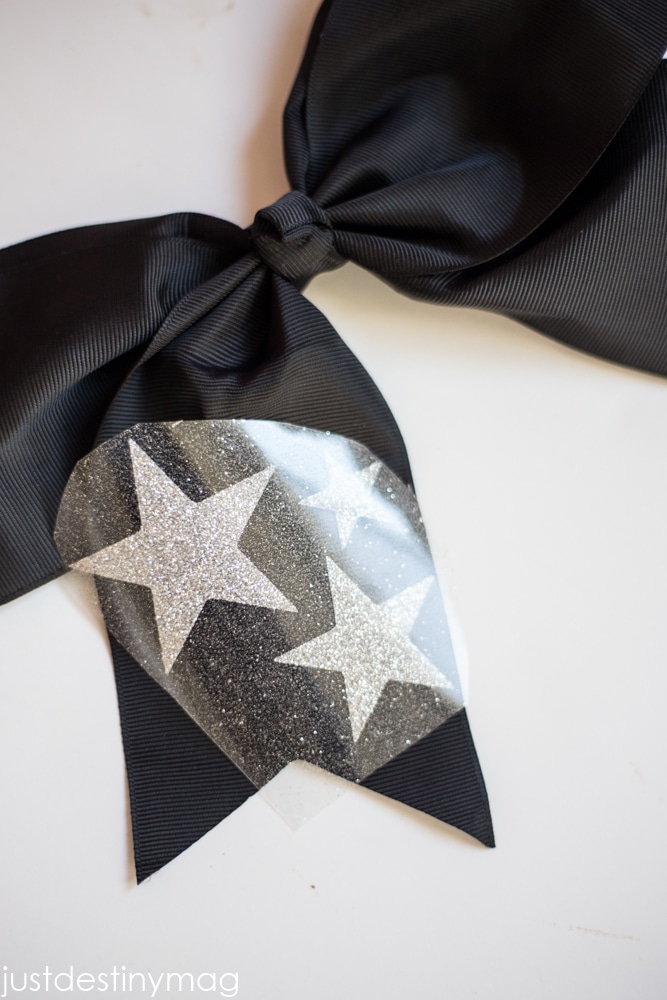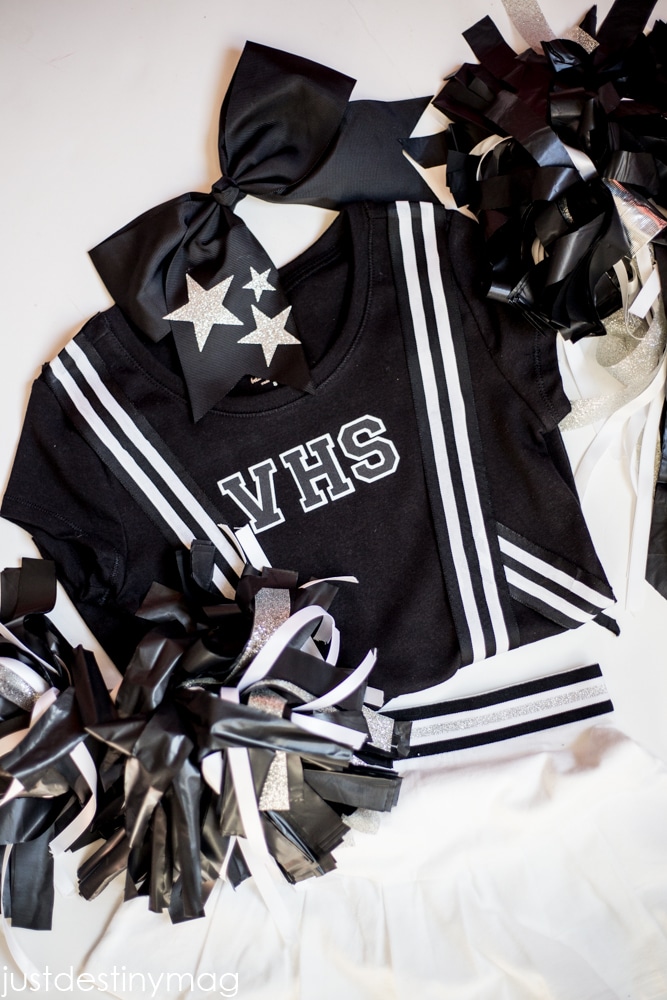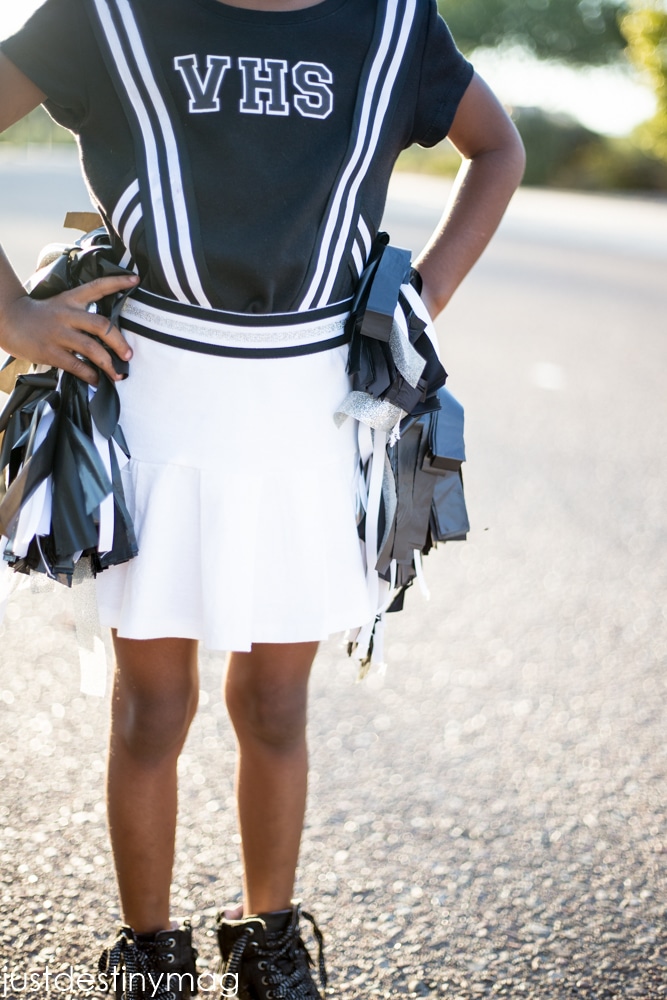 Check out last years costume here!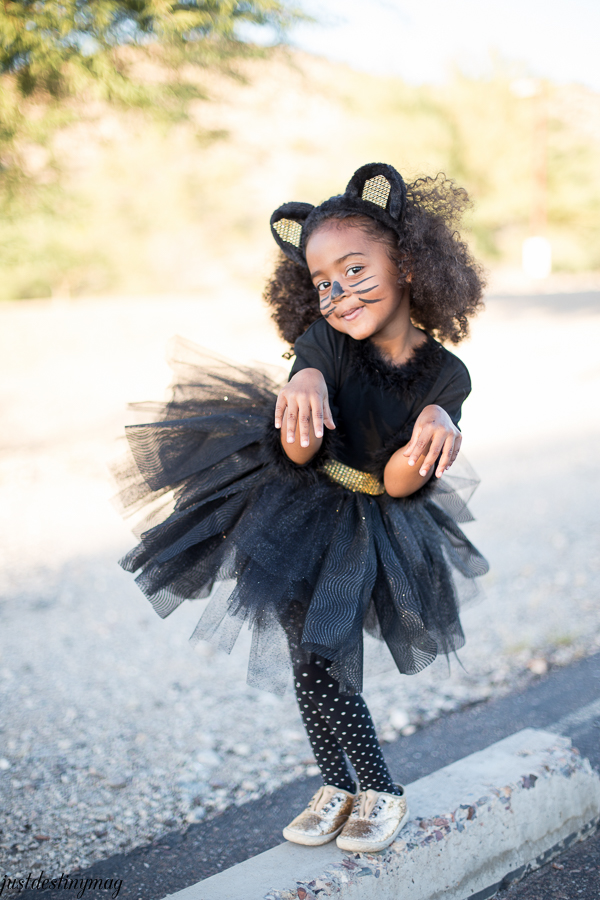 ---
Take a look at the collection of costumes below from all the Michael's Makers!