Halloween is fast approaching I thought I would share with you guys a simple recipe that I started making a few years ago when my kids really started to get into the whole Halloween thing.
It's a very simple drink that involves three main ingredients. My kids LOVE this concoction. They always think it looks like a science experiment!
So to get started you are going to need a few simple ingredients:
Whipped Cream, bagged and ready to pipe
Orange Soda
Lemon Jello mixed and ready to pour
5-6 8oz glasses
First thing you're going to do is mix your jello and pour it into each glass about 1/3 of the way. Then allow for the jello to set by placing it into the refrigerator overnight or 4-6 hours. I found these cute little bottles in the Target dollar section. I thought they would be a fun little addition to the Halloween theme!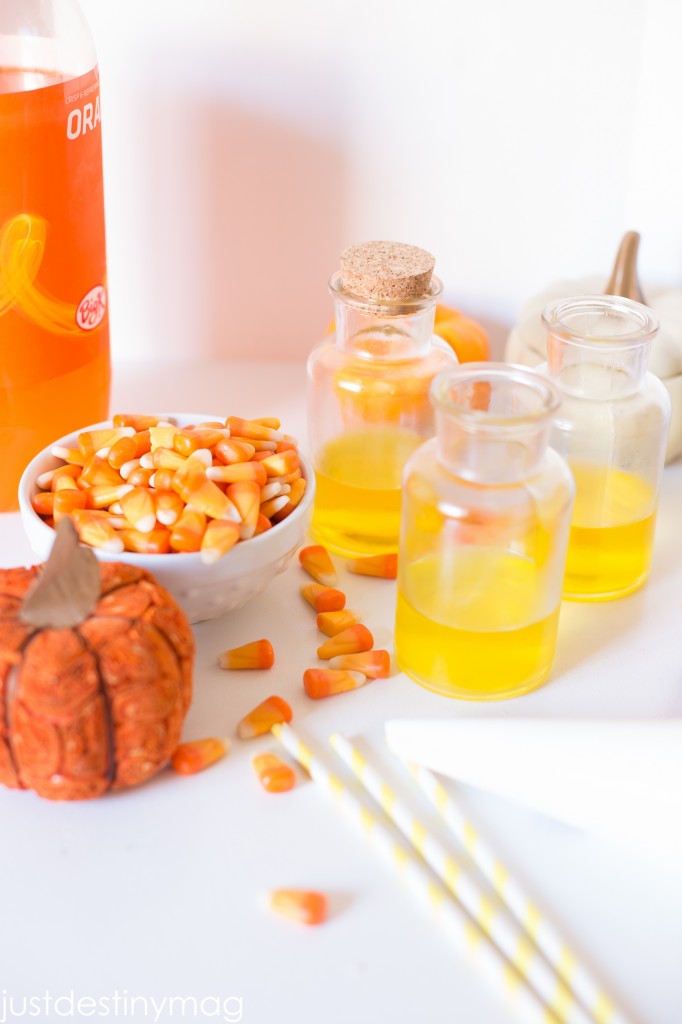 After the jello has set, remove it from the fridge and pour the orange soda into the glasses another 1/3 of the way.
The last step is to take your piped whipped cream and pipe it on top of the orange soda.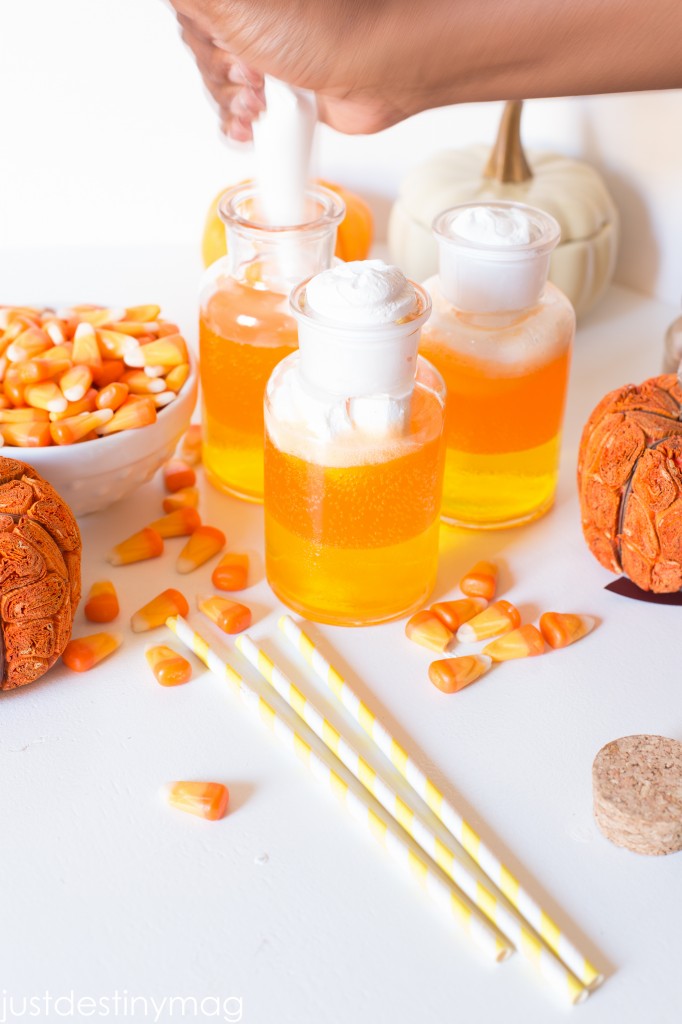 Then your left with a yummy concoction that every little person will love. My kids NEVER have soda, so this is a very special treat. Feel free to replace the soda with juice if your being mindful of that!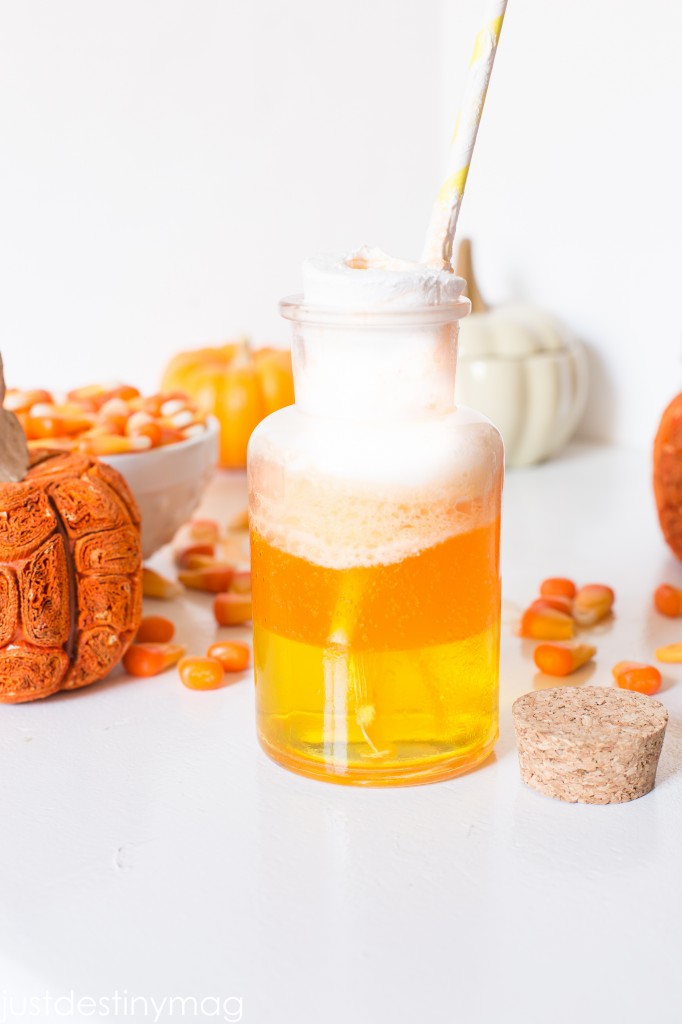 Looking for more fall treats? Then you will love these donuts and flowers….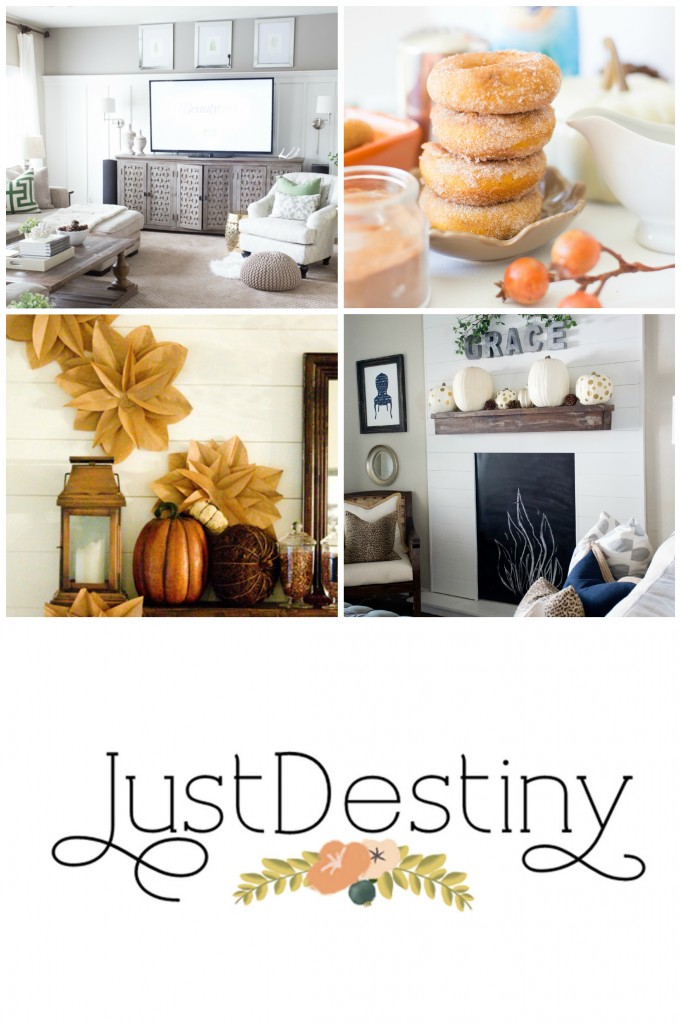 Brown Paper Flowers/ Grace Fall Mantel/ Family Room / Pumpkin Donuts
The following two tabs change content below.
Destiny is the founder of Just Destiny Mag, an online publication that focuses on home living and lifestyle. She is a native of the beautiful state of Arizona where she raises her beautiful children right along side Mr.Right. She believes her destiny is intertwined with her faith, family and everything beautiful. She believes those beautiful things can come in experiences, food, fashion, family, photography and laughter to make a beautiful life!