The Real Southern Thanksgiving Recipes
This post is sponsored and may contain affiliate links, please read my disclosure policy.
A real traditional southern Thanksgiving menu makes my mouth water! Thanksgiving is one of the most celebrated traditions in America and one of the most anticipated holidays in our house! Each year we host a Thanksgiving dinner for our family and then the very next day we do it again at my moms house and call that Friendsgiving.
When it comes to the turkey and sides we have the MOST traditional southern thanksgiving menu. My mom and dad are from the south. Roots from Jackson, Tennessee and Dothan, Alabama so when they moved west 30 years ago to put down roots here in Phoenix they brought with them aalllll of those southern dishes.
Today I have a round up of the most delicious recipes from around the net and some of my very own recipes too. Most of them I've tried and others just look too good not to share! Enjoy them and I hope you have a blessed southern Thanksgiving!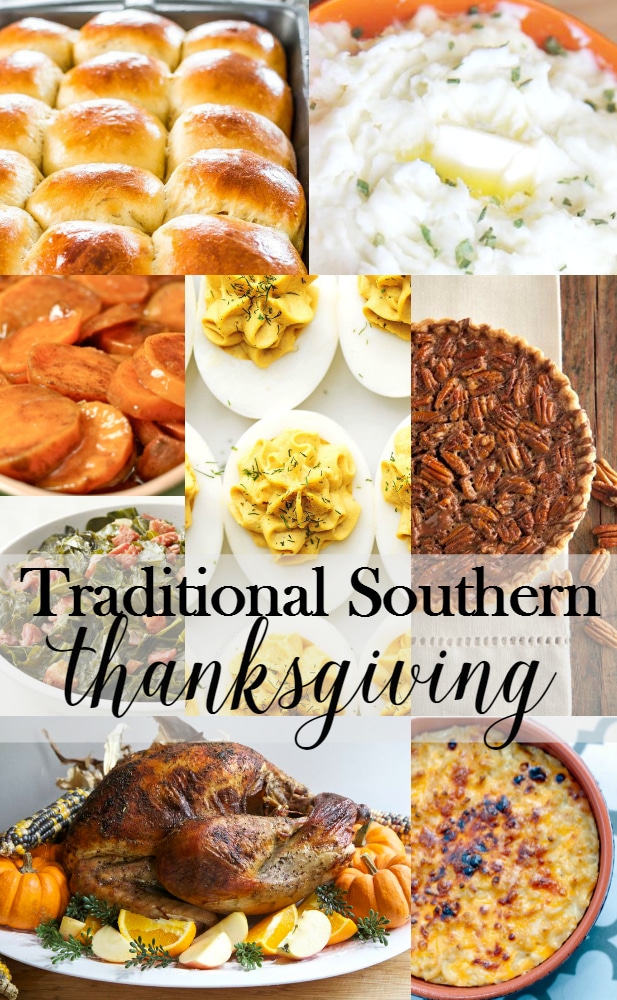 Traditional Southern Thanksgiving Menu and Recipes
Herbed Roasted Turkey
Baked Mac and Cheese
Candied Yams
Collard Greens
Deviled Eggs
Mashed Potatoes
Cornbread Dressing
Creamed Corn
Dinner Rolls
Gravy
Pecan Pie
Apple Pie
Sweet Potato Pie
Red Velvet Cake
Turkey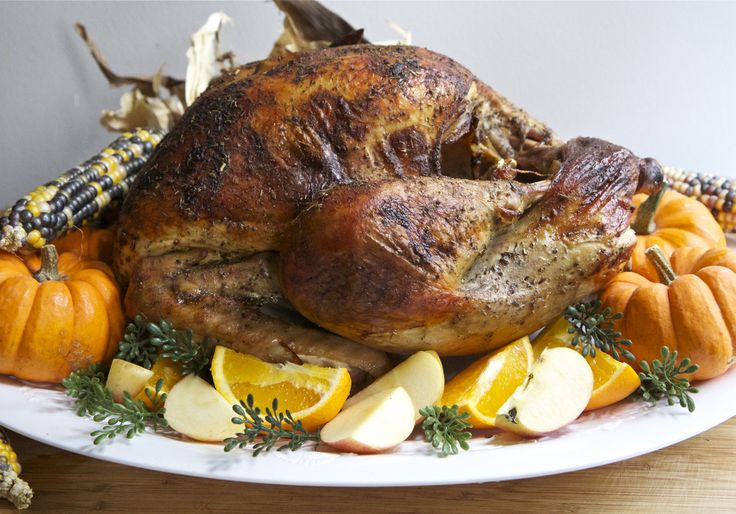 I've made a version of this turkey for the last few years. It's all about the buttermilk brine and Divas can Cook gets it SO right. 
Mac and Cheese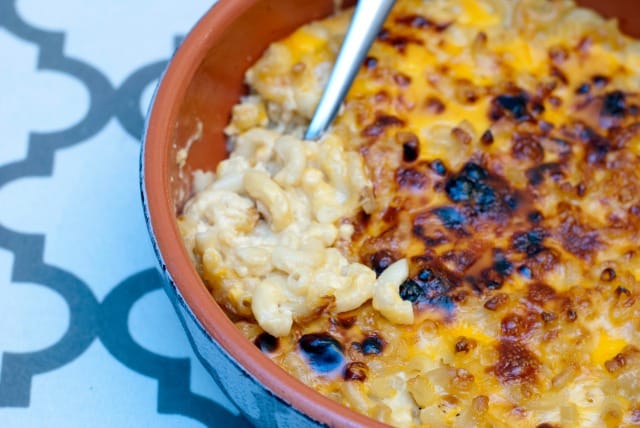 Never tried this recipe but I just had to share. The cheese mixture looks amazing! Plus if it aint burnt a little on top then it just aint right! For the recipe click here.
Candied Yams Recipe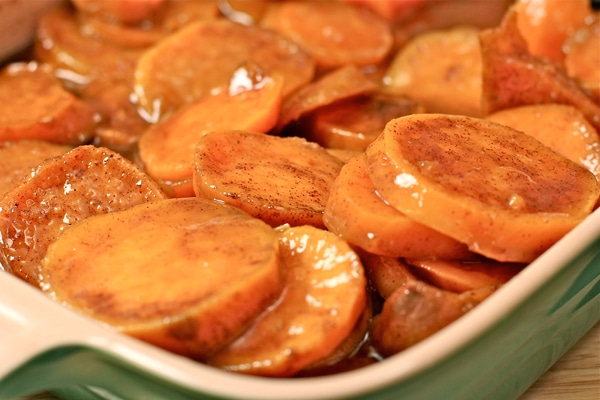 Another goody from Divas Can Cook. Simple Candied Yams.
Greens, the Essential Southern Soul Food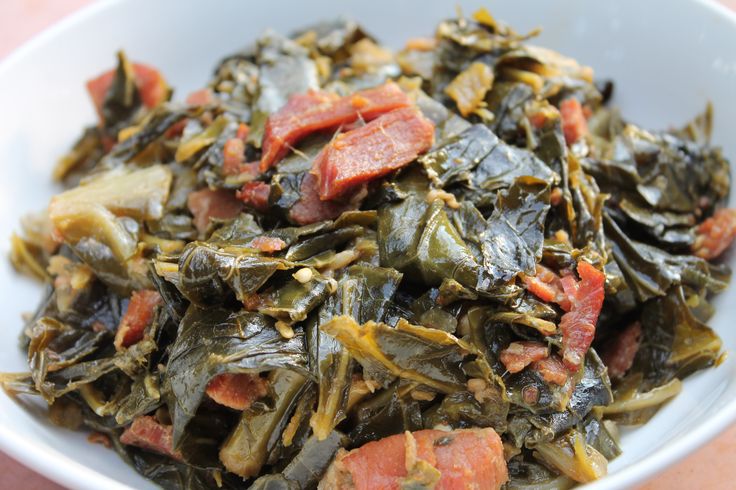 Greens are another thing that are a must when it comes to Thanksgiving. Make them the right way and you will forget your even eating a vegetable! Learn how to make collard green here.
Pecan Pie Recipe 
My parents LOVE pecan pie. Me. Not so much. But its always there. Every Thanksgiving. So I just could skip it! Paula Deen adds chocolate to this one.
Deviled Eggs Recipe for a Soul Food Souther Thanksgiving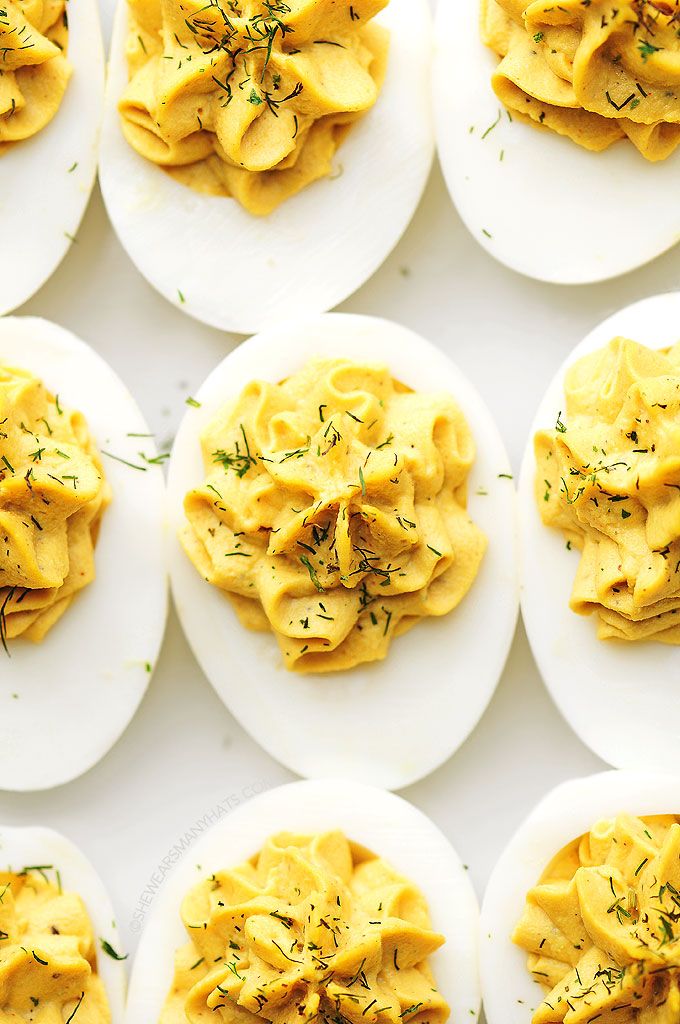 Please don't leave out the deviled eggs. It's just not right. Add a little paprika to these and you got yourself a winner. Plus aren't they pretty? Get the recipe here at She Wears Many Hats! 
Dinner Rolls for Thanksgiving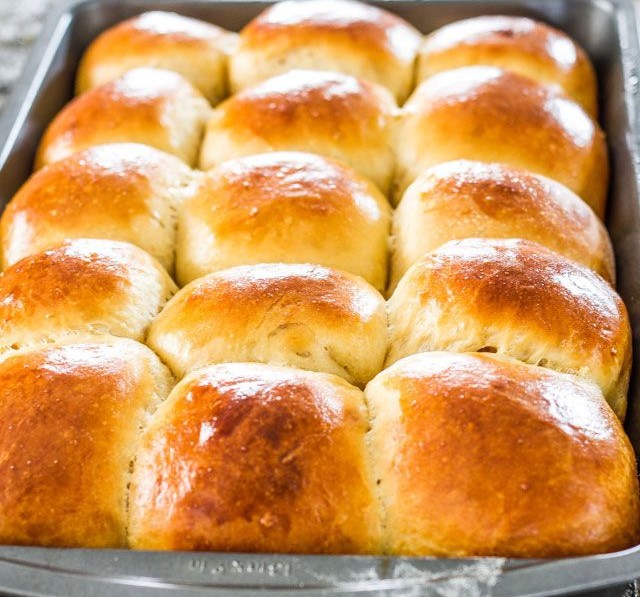 We usually open a can of crescent rolls for our dinner. But these rolls right here?! Ohhhh, they look divine and worth the extra effort! 
Southern Dressing Recipe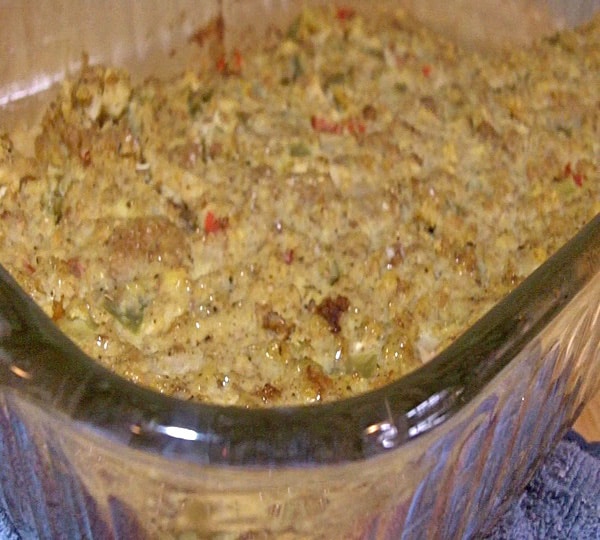 Mashed Potatoes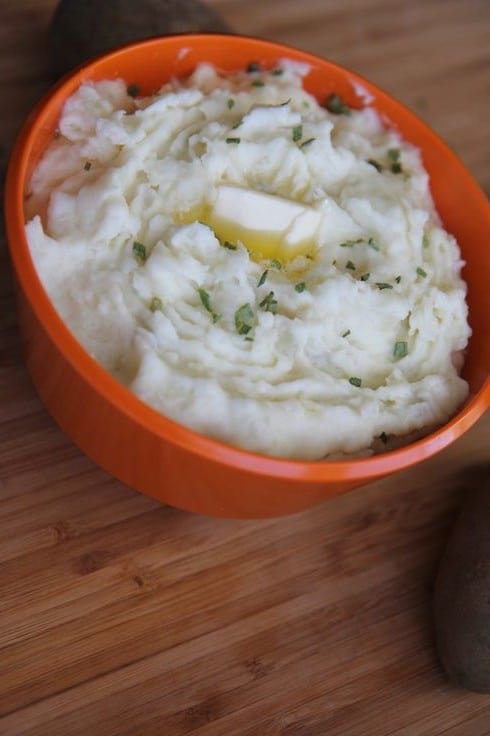 Mashed Potatoes with Cream Cheese! Yes Please! Another one by Divas Can Cook! 
Gravy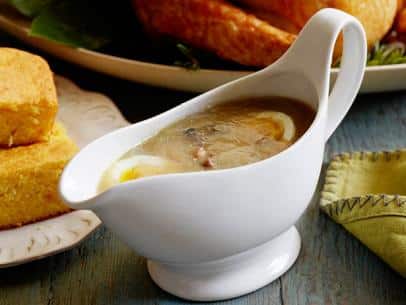 Good Southern Thanksgiving recipes should include a nice bowl of gravy to cover all your favorites! Eggs and giblets are a must! 
My Other Favorites:
Apple Pie recipe with canned apples to save time!
Did I miss something? What southern sides recipes are a must at your Thanksgiving every year?