Delicious Chocolate Naked Cake for Fall
This post is sponsored and may contain affiliate links, please read my disclosure policy.
Hi!
Today I'm sharing a super delicious BOXED cake all decorated for autumn. After my last naked cake tutorial, I thought you guys would like an updated version perfect for our transition into fall.
You can get my step by step by step instructions to the PERFECT naked cake here. It's so easy and starts with a good ole boxed cake. Of course you can use any recipe you'd like but I must say, this fudge chocolate cake is really good!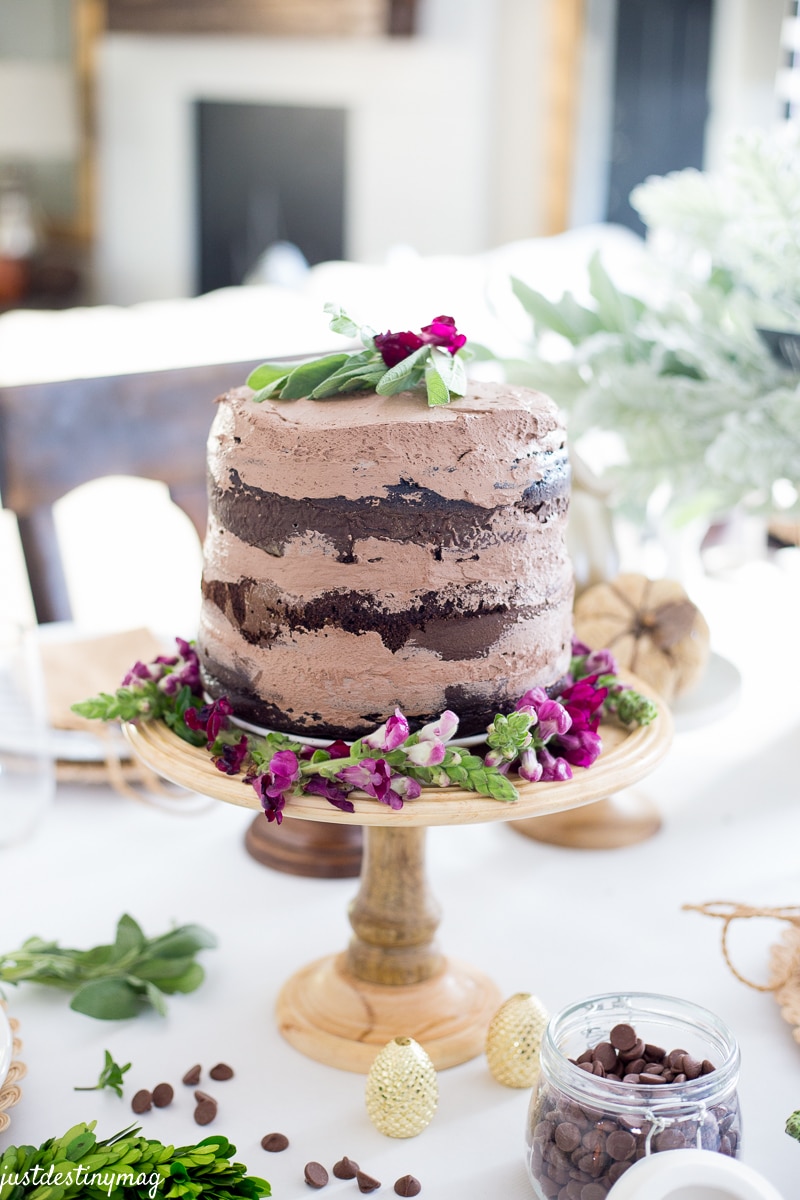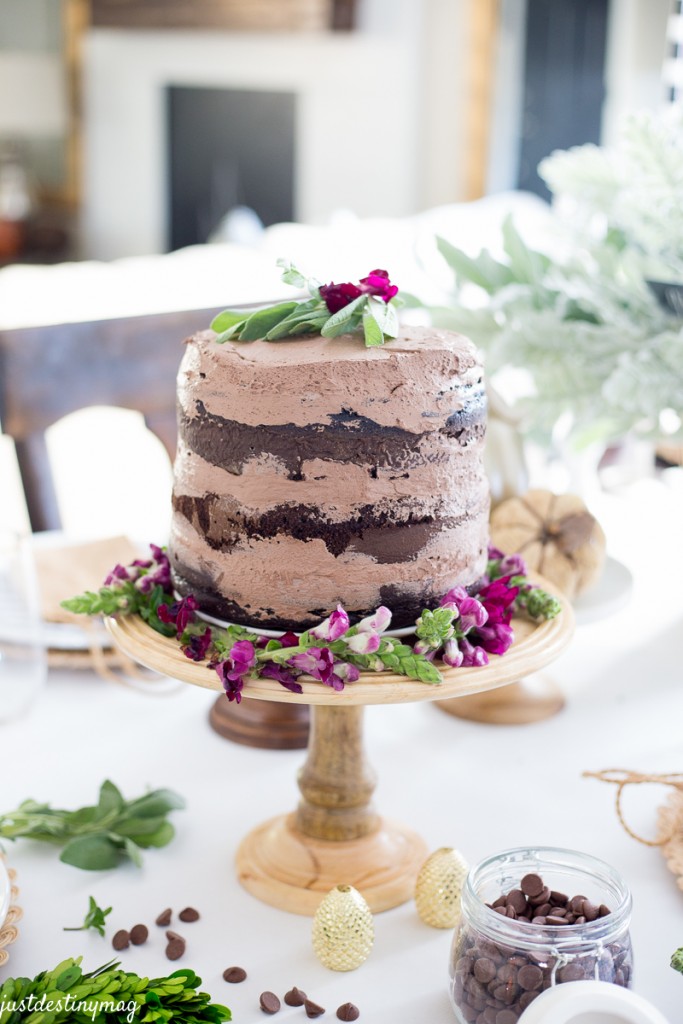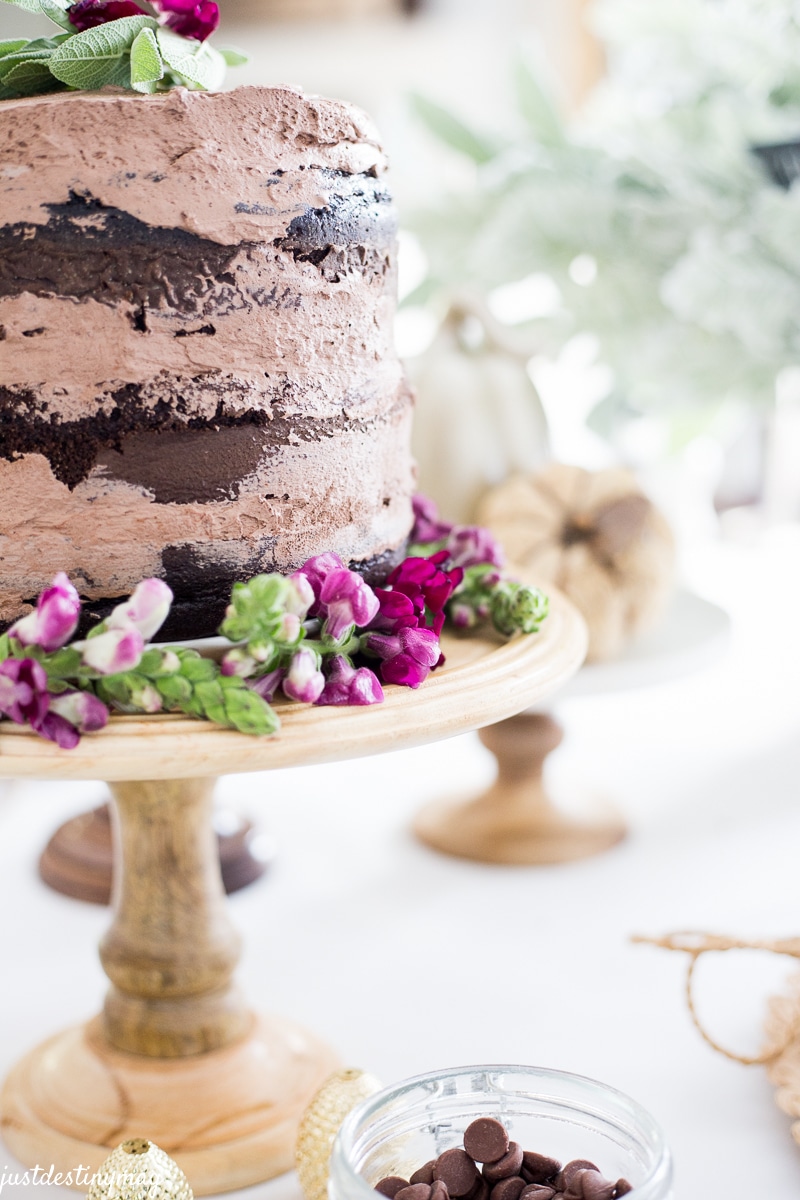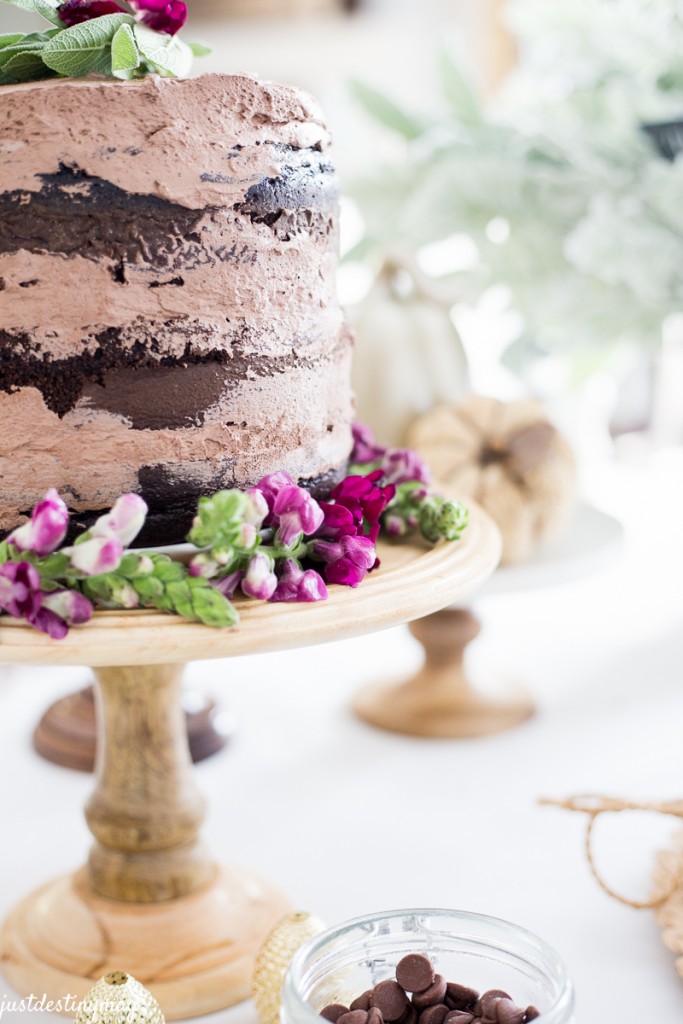 [line] Chocolate Naked Cake for Fall [line]
Supplies:
2 boxes of Duncan Hines Dark Chocolate Fudge
2 tubs of chocolate whipped frosting ( grocery store bakery)
1 bundle of sage
Flowers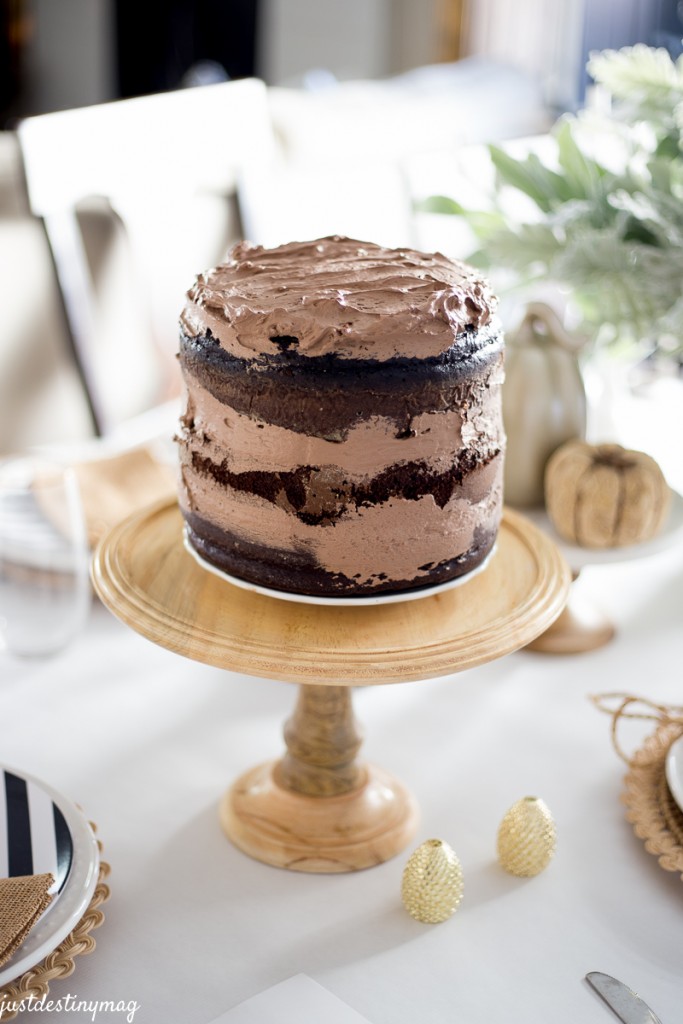 First, cut and ice the cake.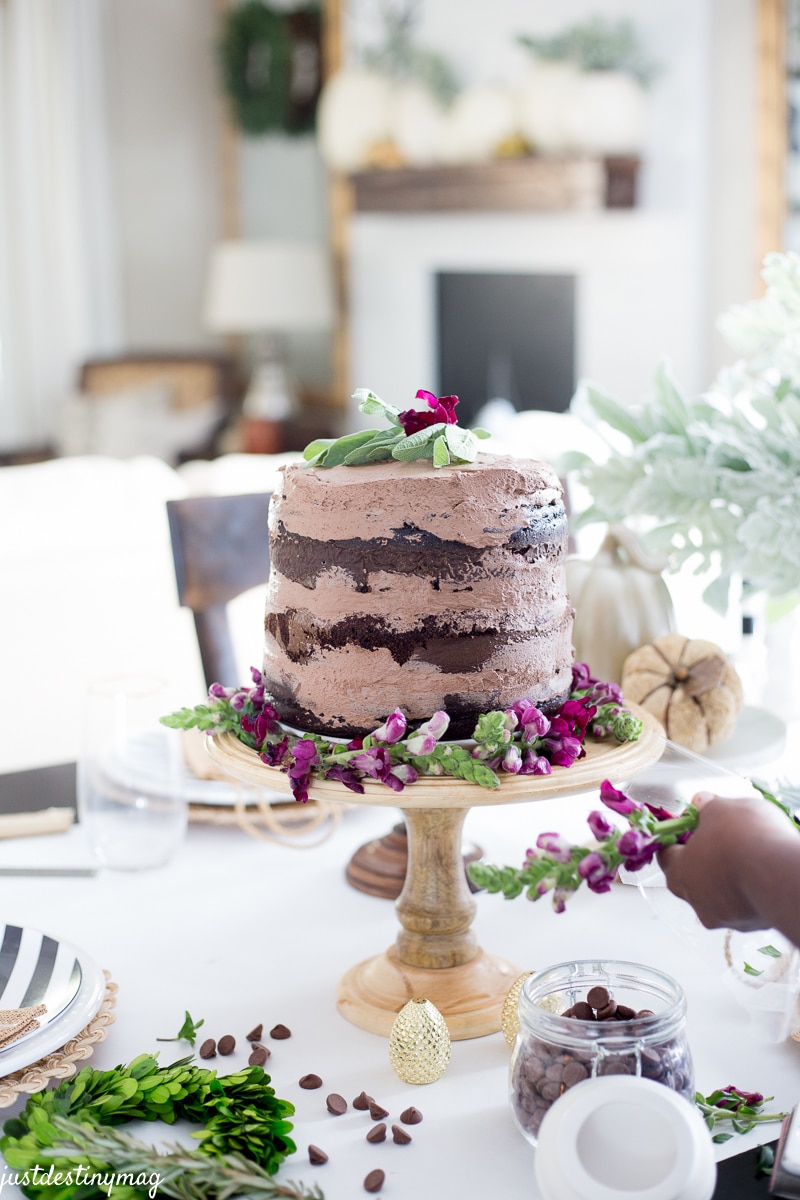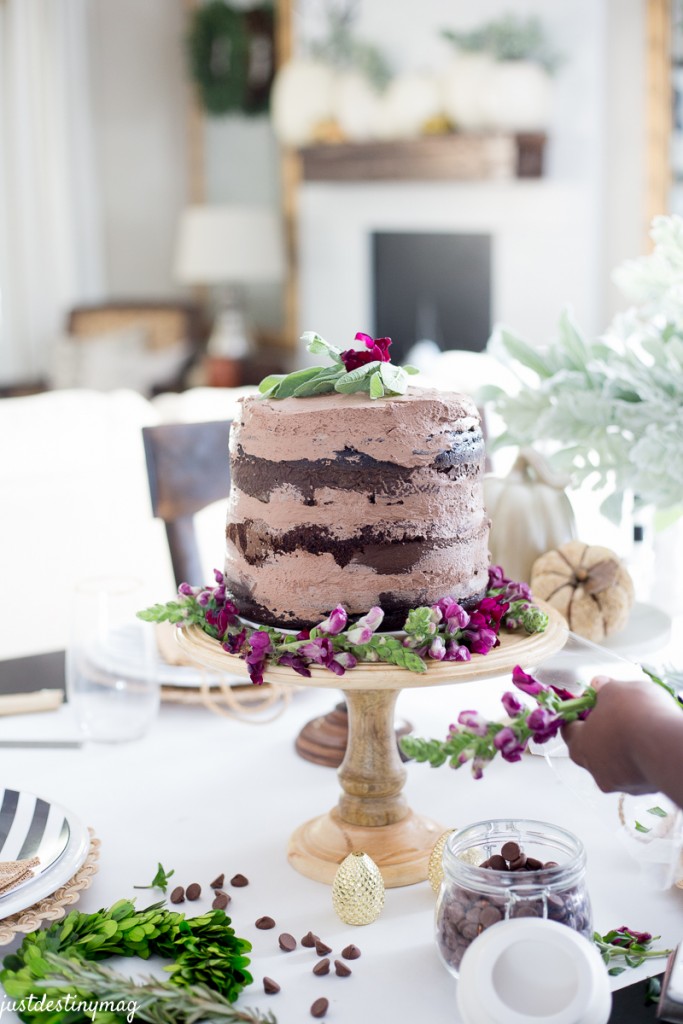 Next, use a flower of choice and place it along the edges of the cake.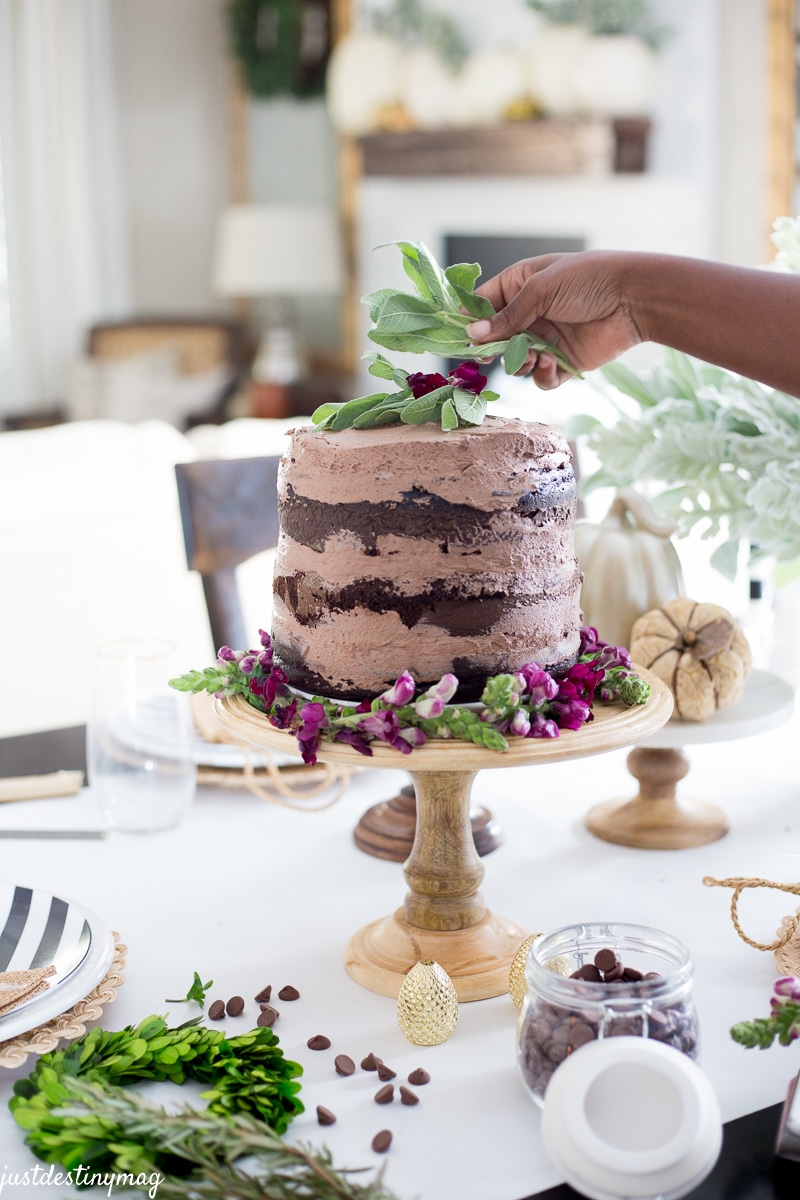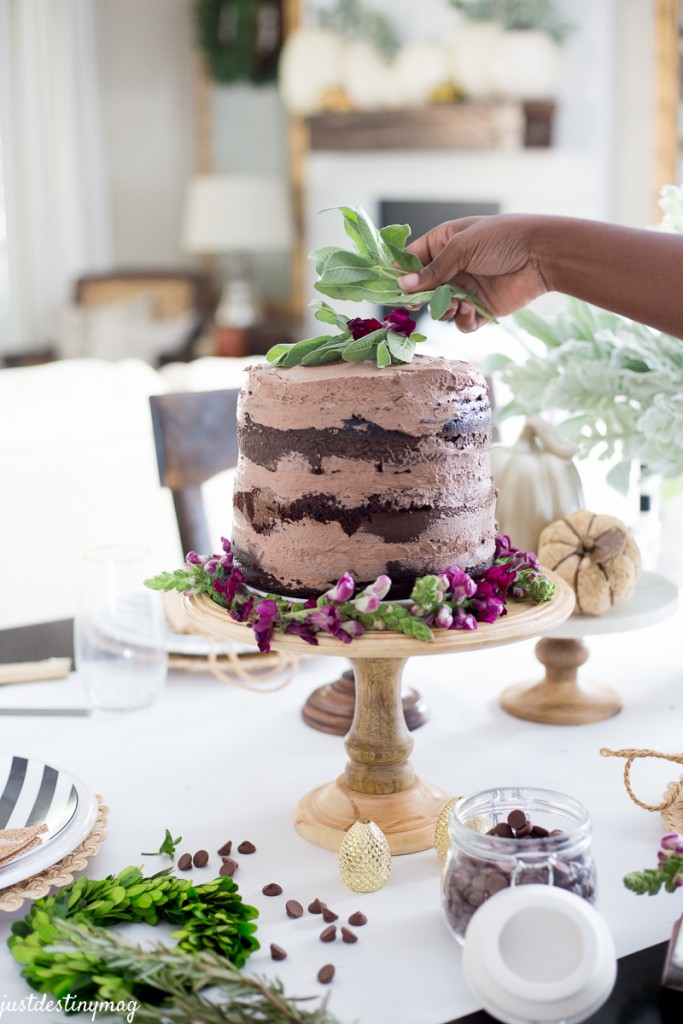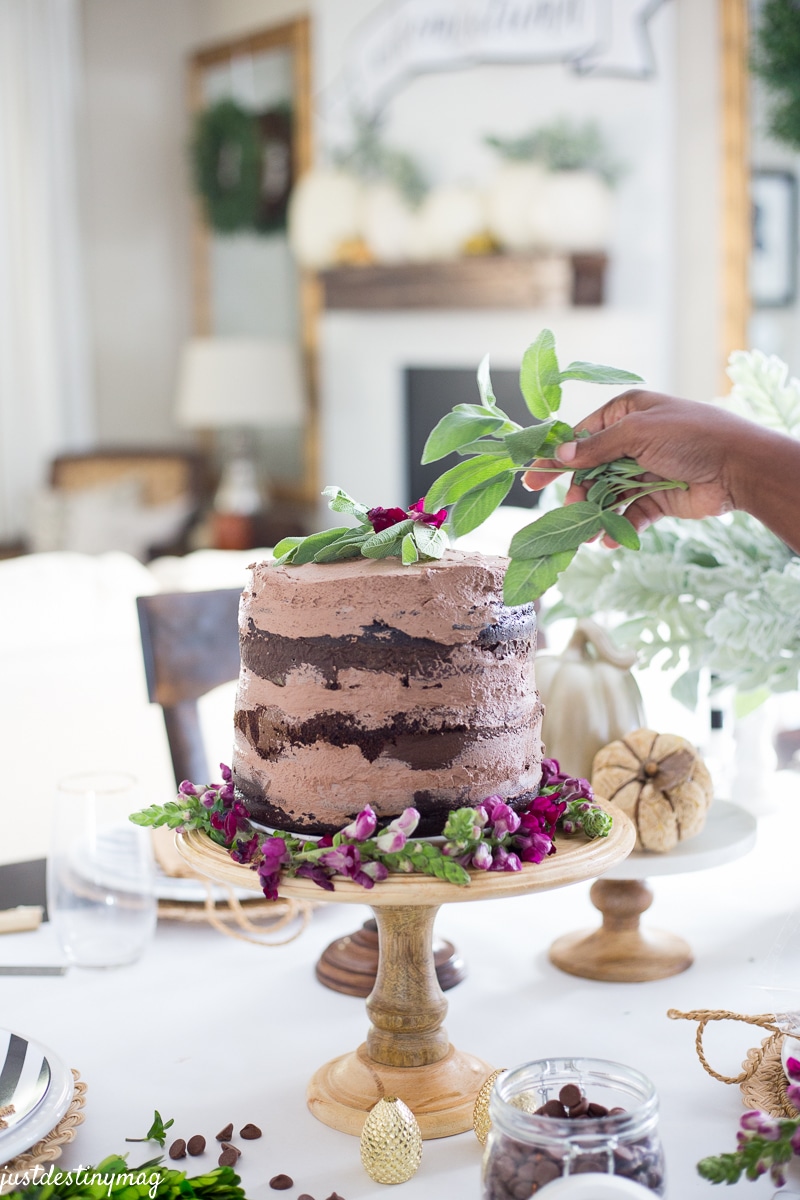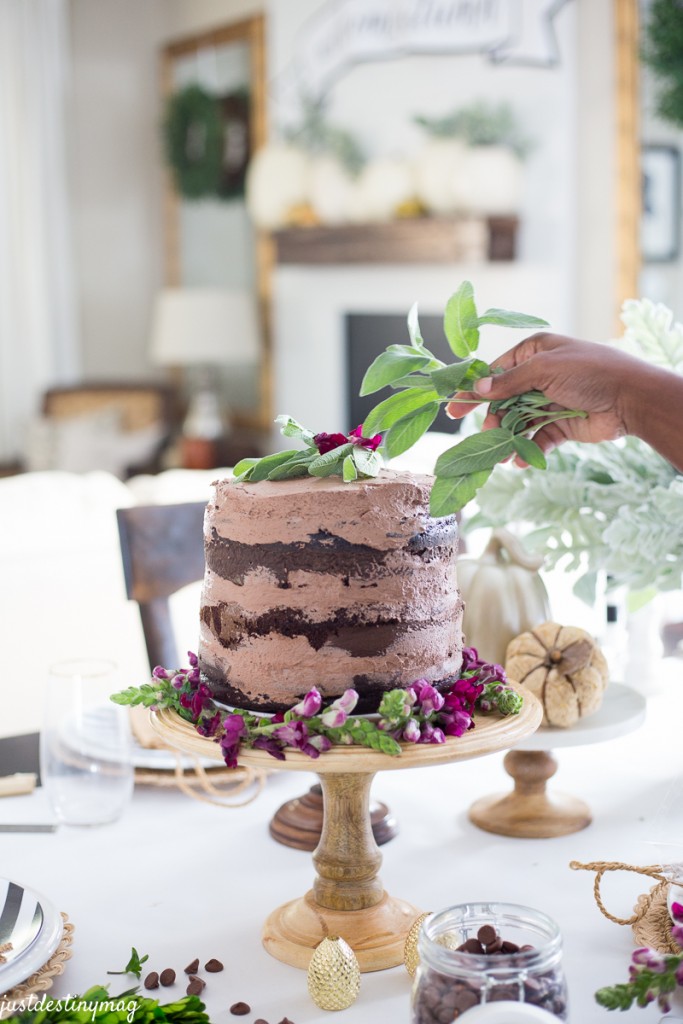 After that use the sage leave to top the cake off. Don't take yourself to serious when it comes to placing your flowers and foliage. Usually the first spot is just fine.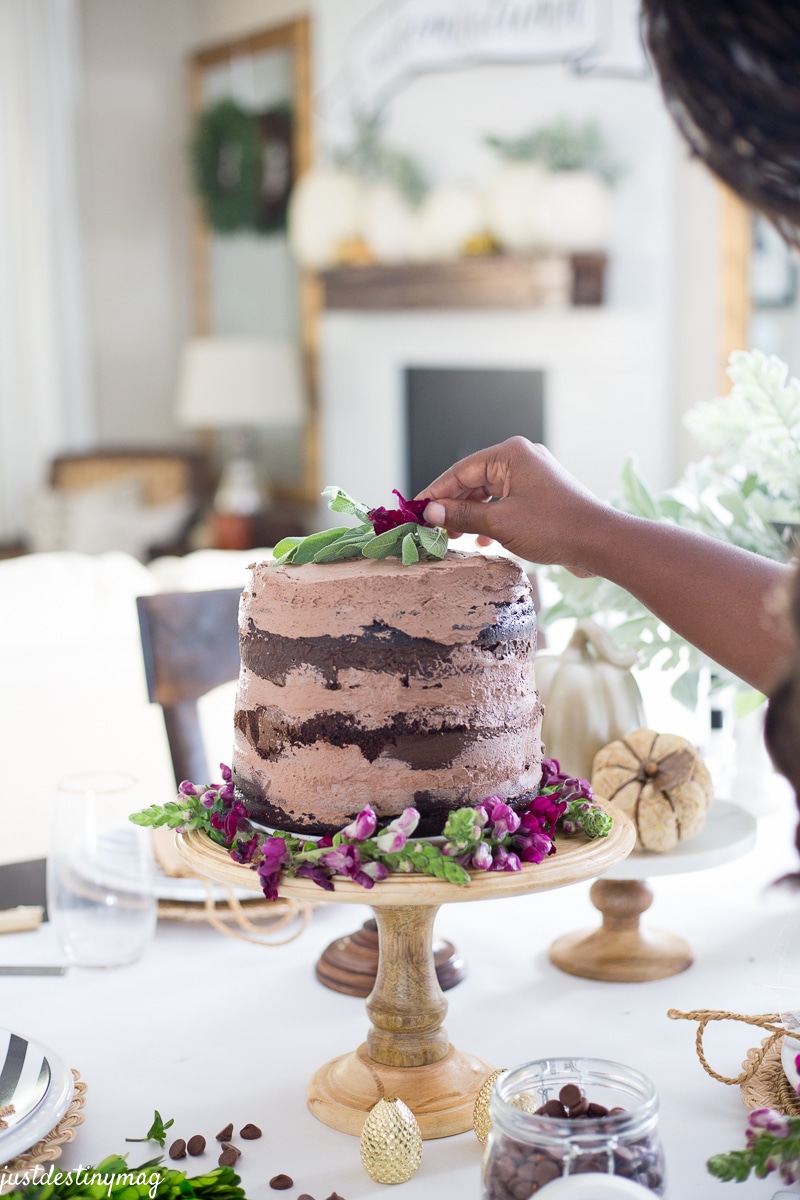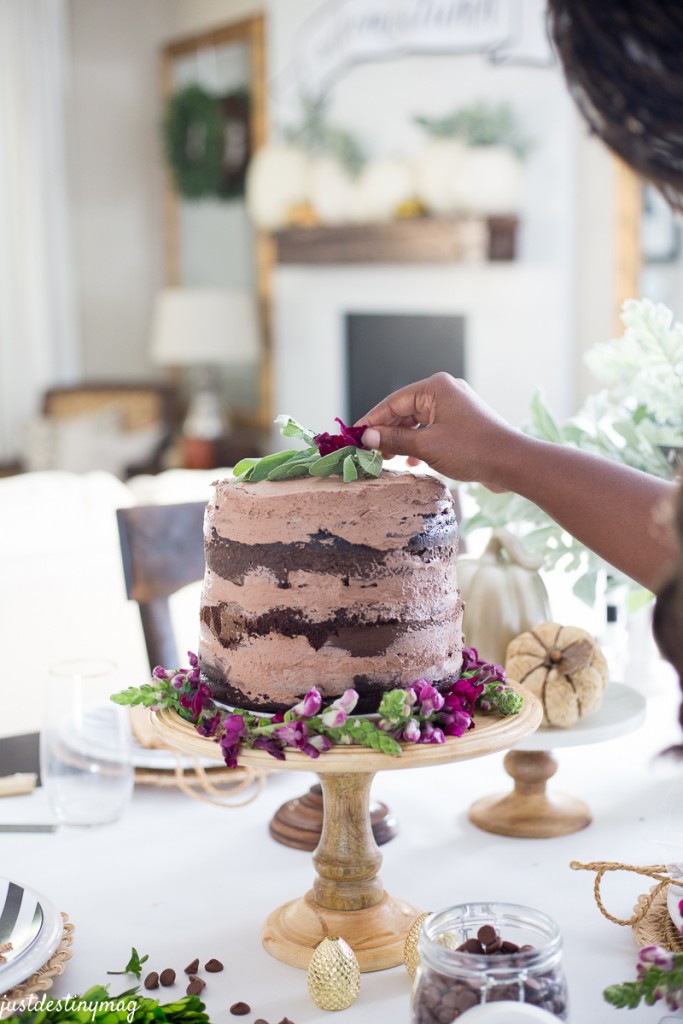 Instead of the white whipped frosting I used last time, I opted a chocolate version. I had the ladies at the bakery pack me up a couple of tubs!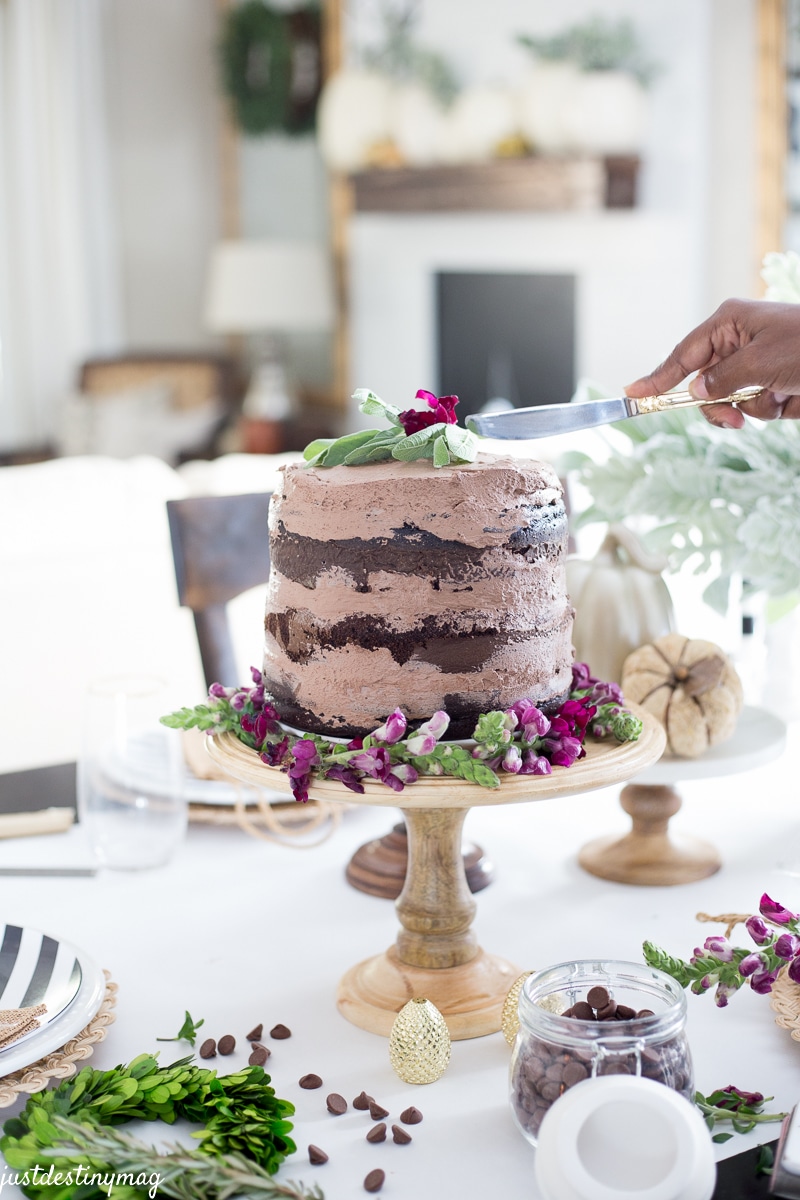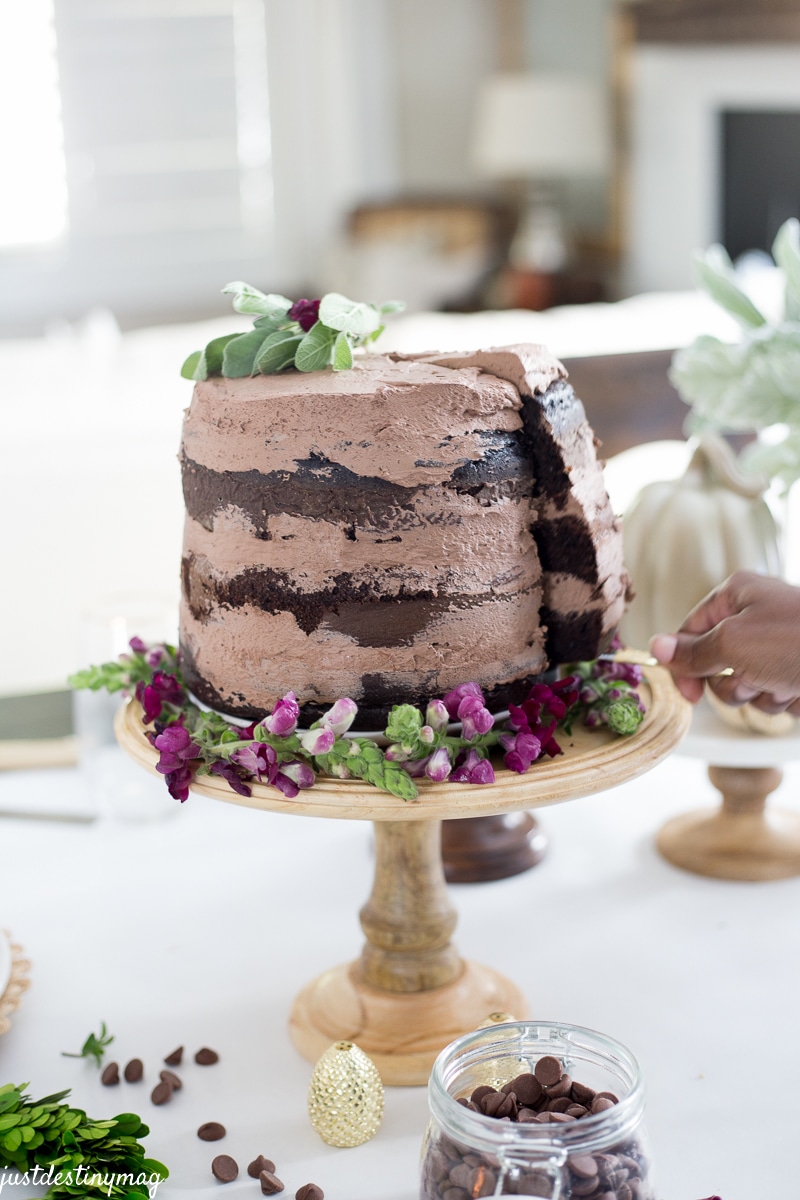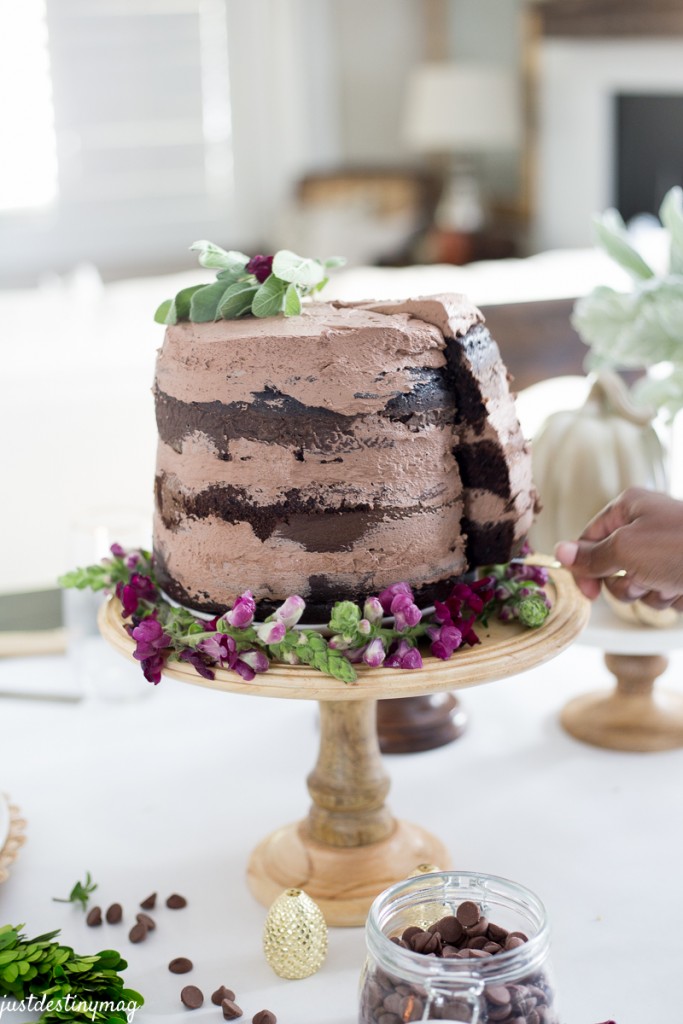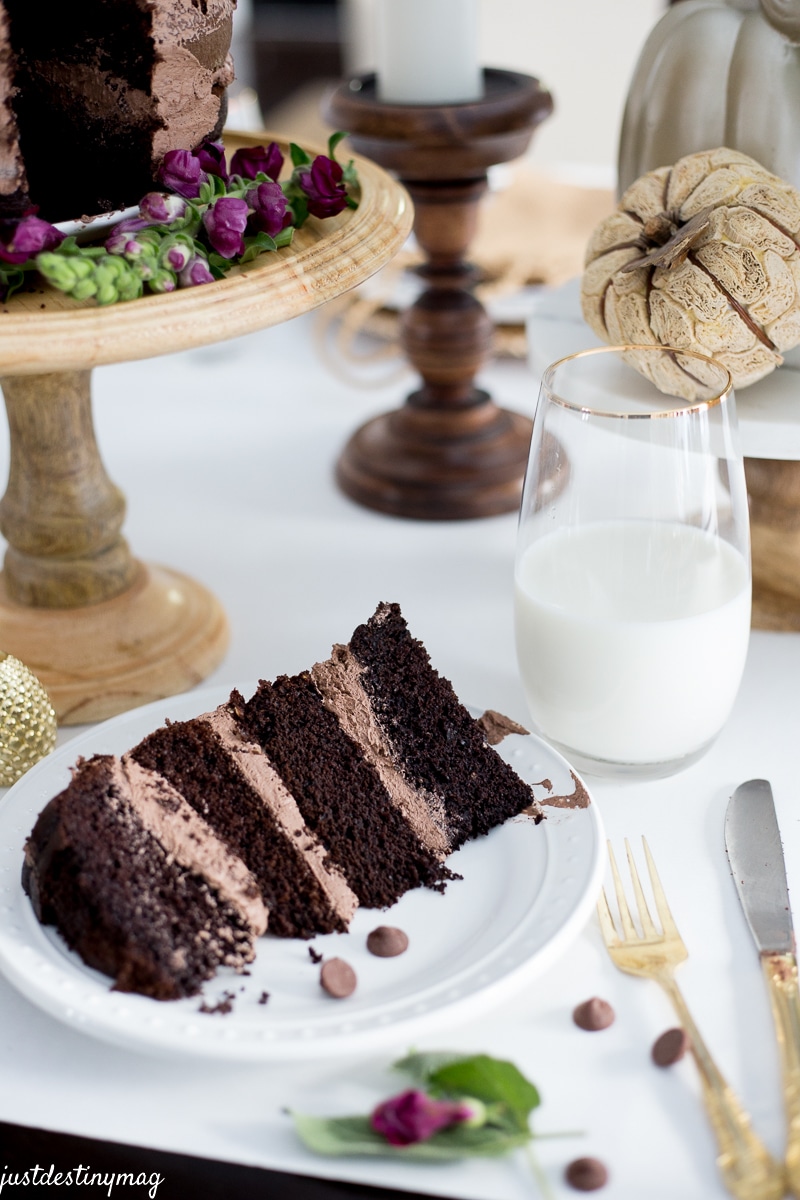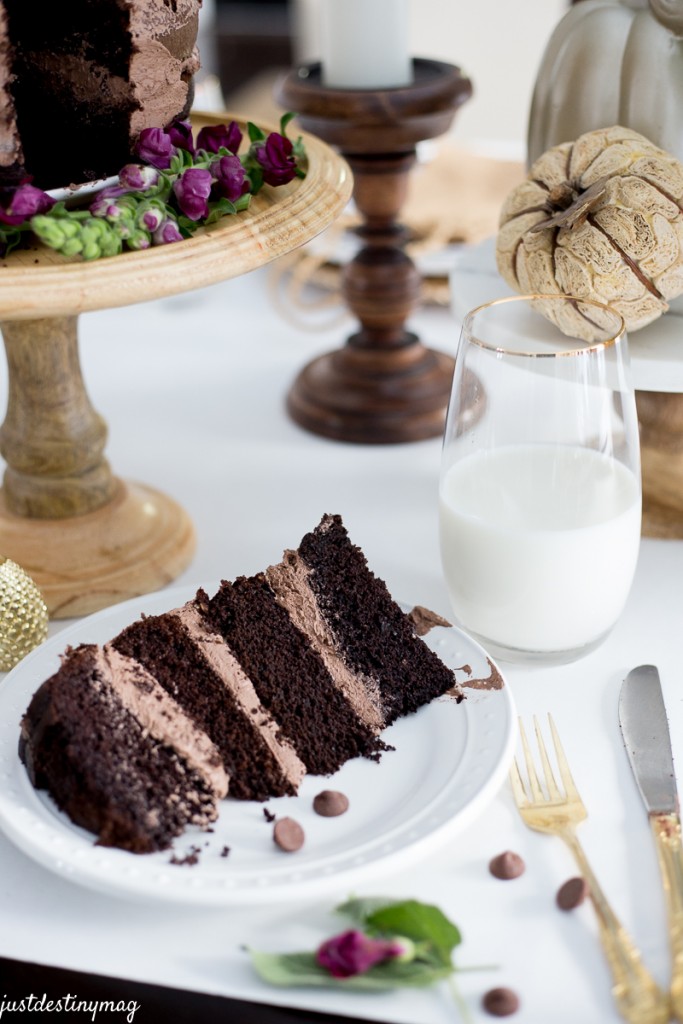 My little family gave this cake 10 thumbs up! Hope you enjoy it to!
Come back tomorrow to see my DIY Pumpkin project for our September Michael's Makers Challenge!