How to Make a Chocolate Naked Cake
This post is sponsored and may contain affiliate links, please read my disclosure policy.
I can't believe it's already the end of January! At this rate, 2017 will be here before I know it:0) But before we jump to far a head I wanted to share another naked cake for you today. This one is chocolate on chocolate and topped of with even more chocolate. So needless to say, if you're a chocolate lover, then this one is for YOU! I'm thinking your man will melt if your pulled this bad boy out of the fridge on Valentine's Day! Not only that you can find a few other Valentines Ideas along with some pretty sweet giveaways! Just follow along at the end of this post!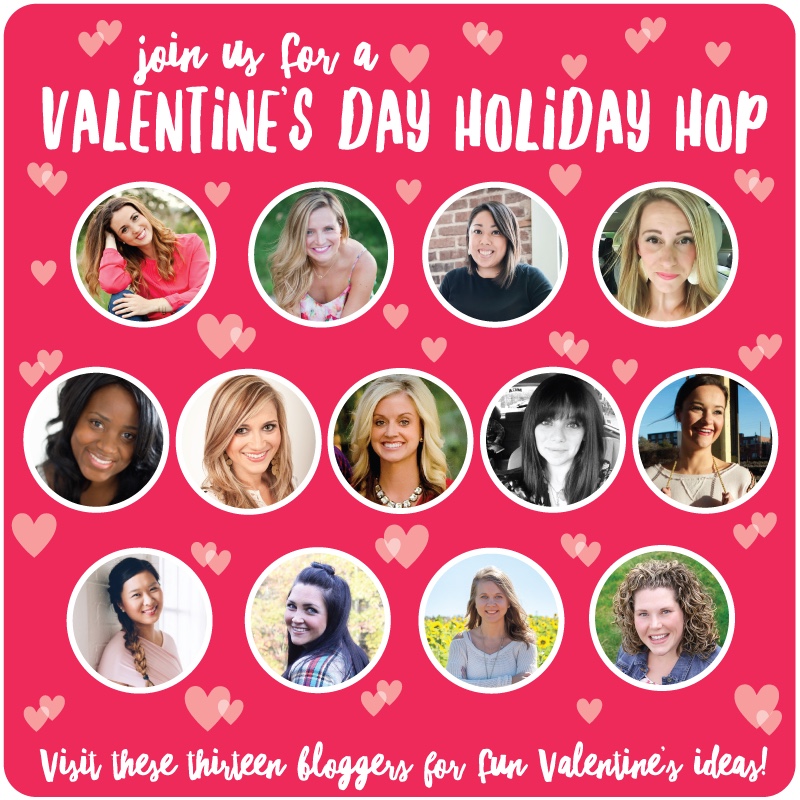 I have a full tutorial here for you on how to make naked cakes, but for now I will give you a small step by step on how I put this cake together.
First I used these pans from Wilton to make a smaller size cake. Since this is technically a cake for two, I wanted it to be smaller. But honestly, it's just as big as a full size cake, just a lot taller. When it comes to naked cakes, layers are where it's at.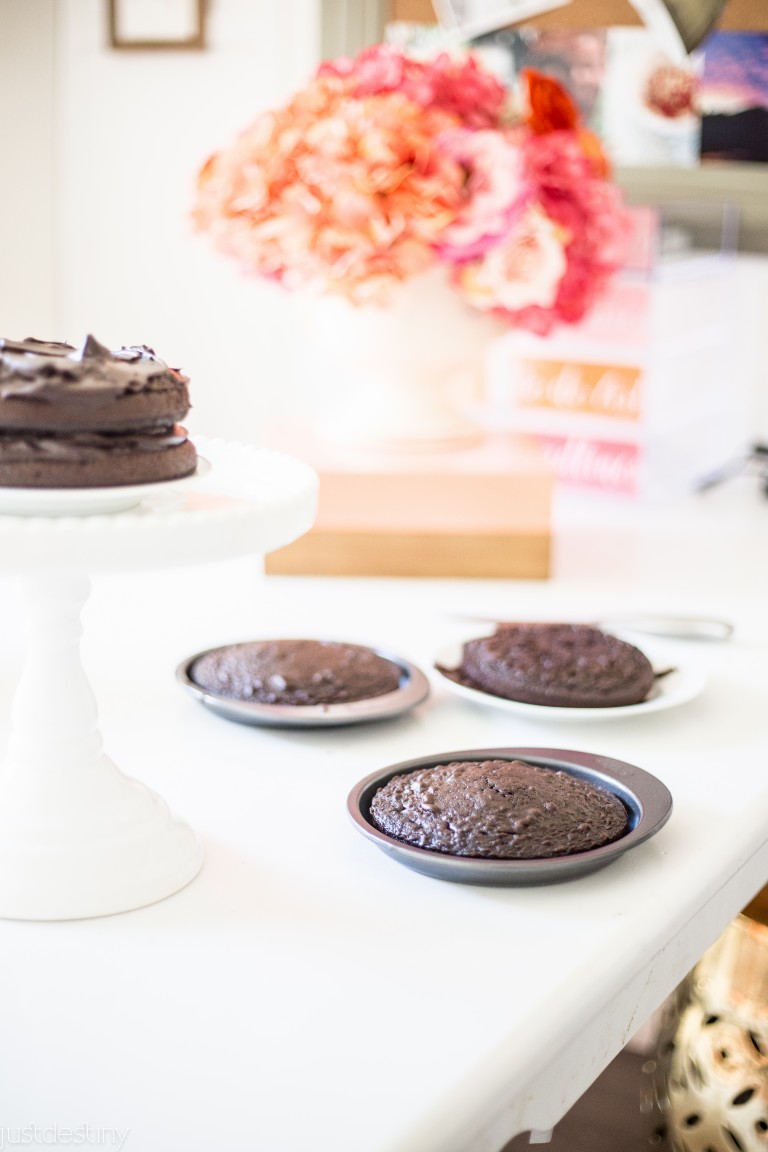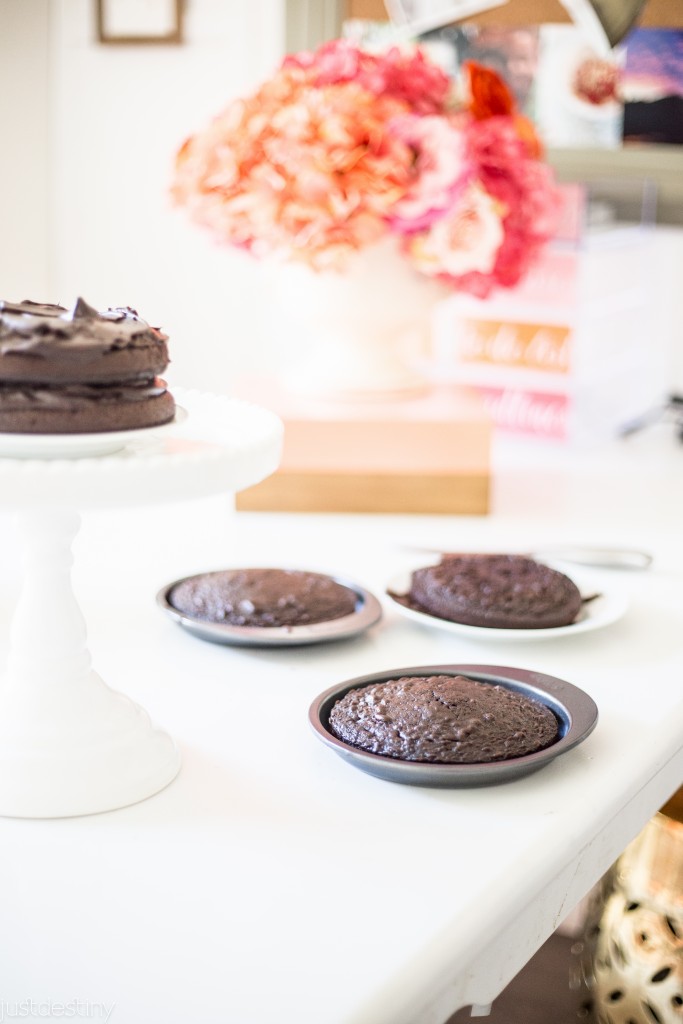 You will need
1 full recipe of your favorite chocolate cake or box cake, I don't judge :0)
4 cups of your favorite dark chocolate frosting
1 cup of chocolate ganache.
Bake the cakes as directed and let the cakes cool completely. I ran errands and came back and they were good to go. You can even wrap them up and freeze them if you like!
Then take each layer and cut of the humps. We need a level layer to stack them up nice and neat.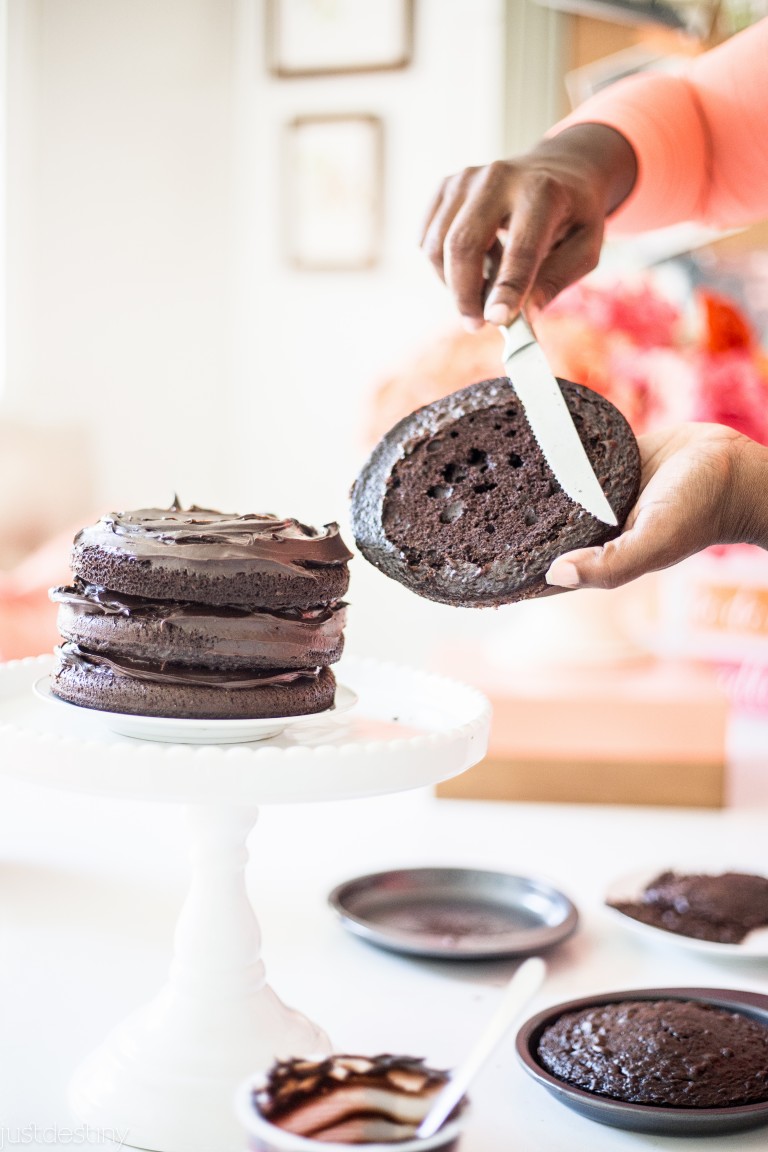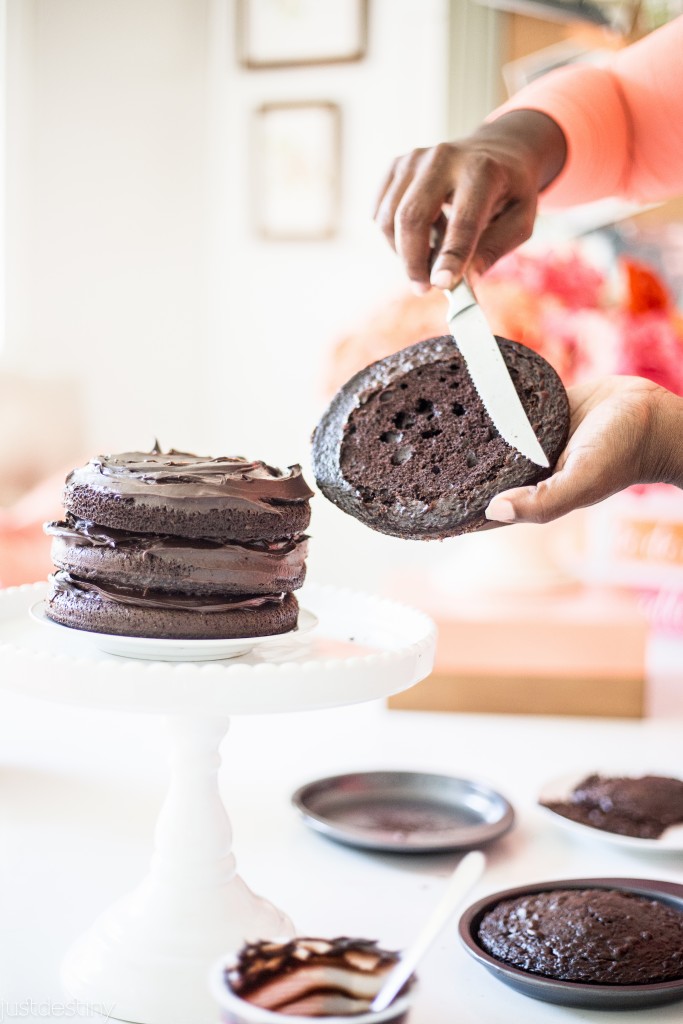 Then place the cake upside down onto the plate.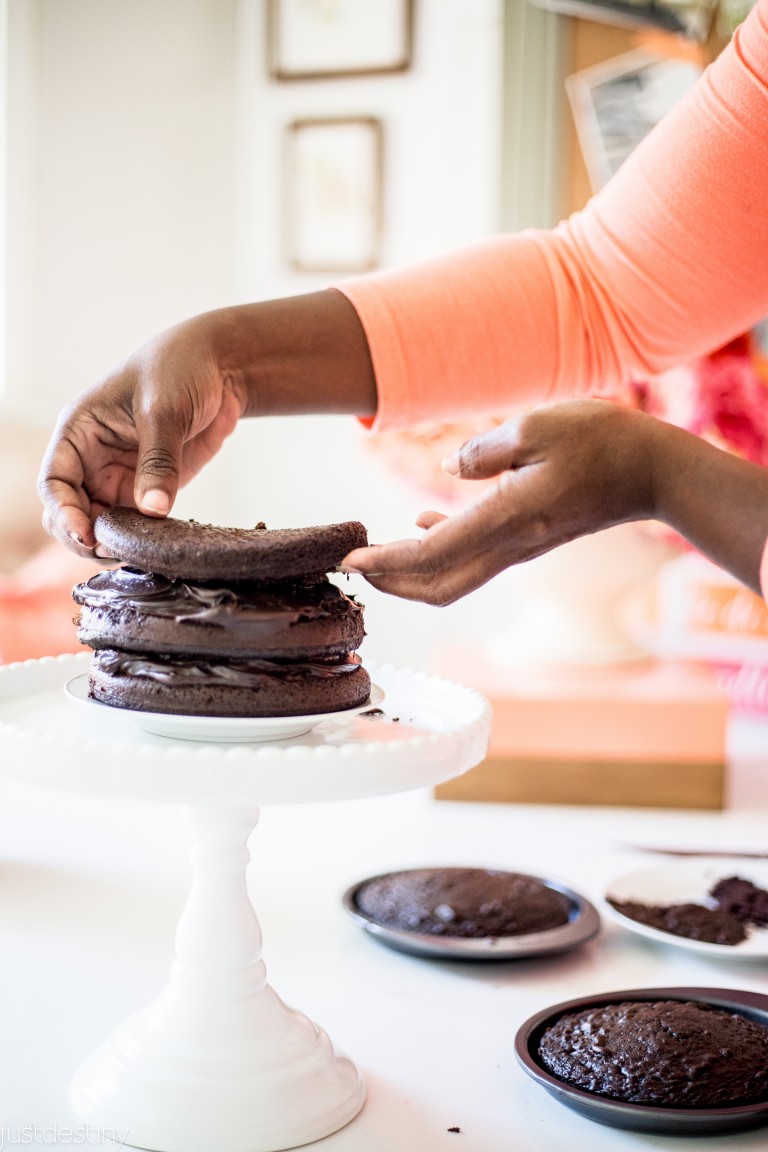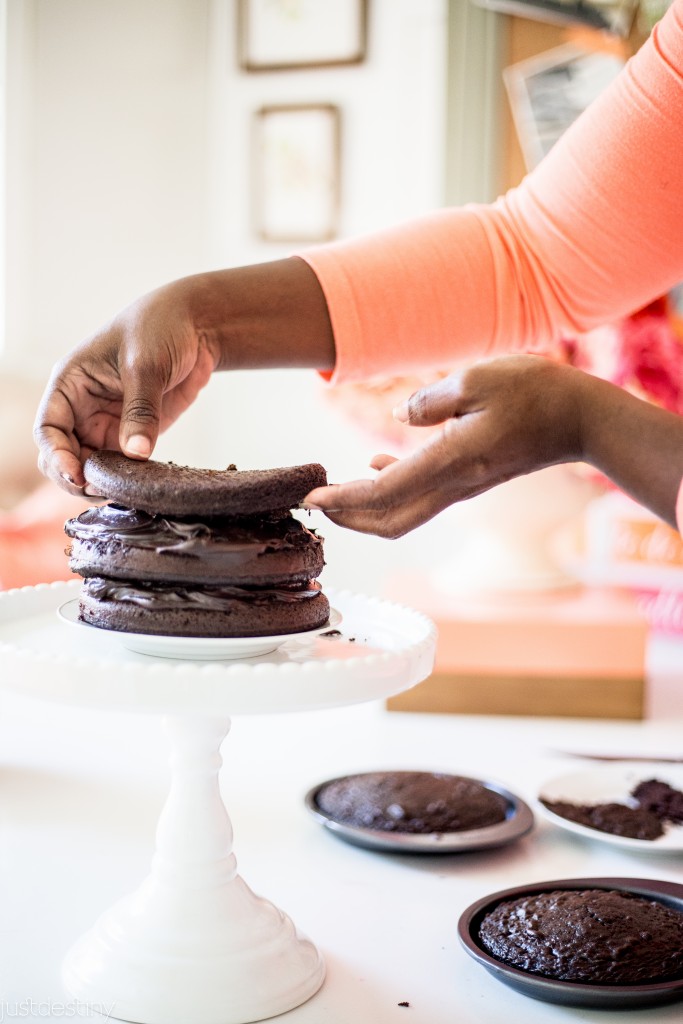 After that begin to layer. Cake, frosting, cake, frosting, cake, etc.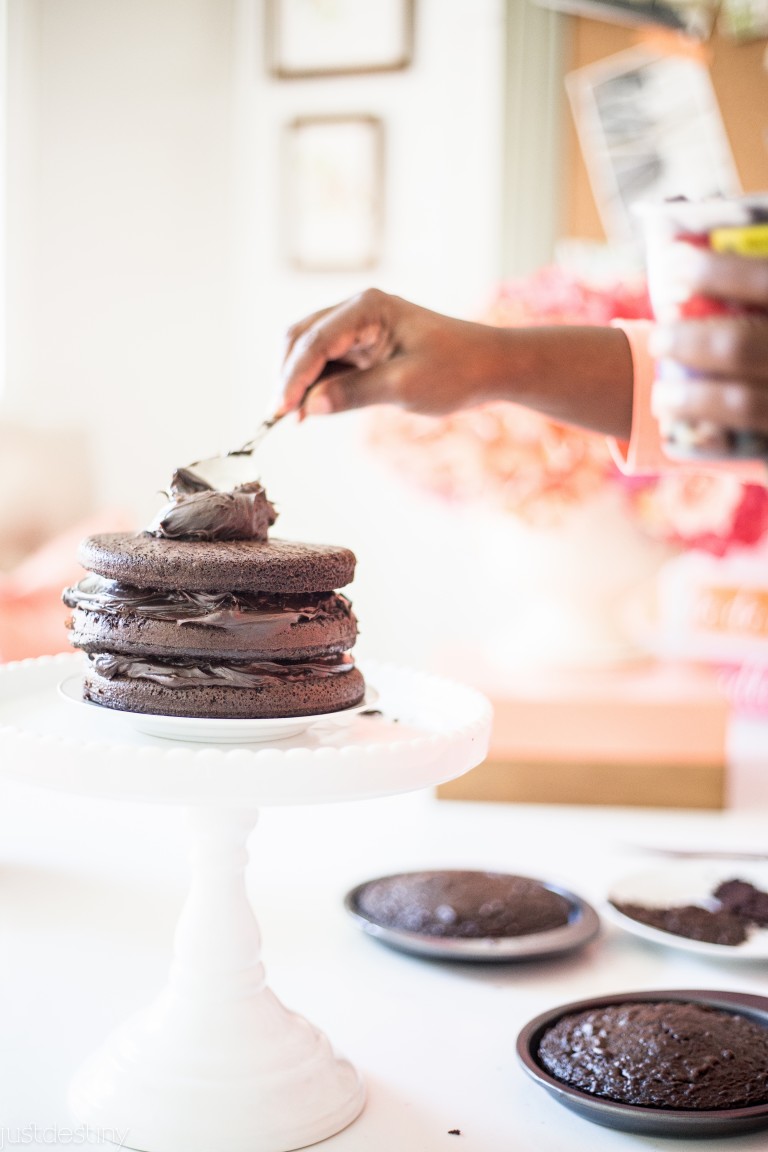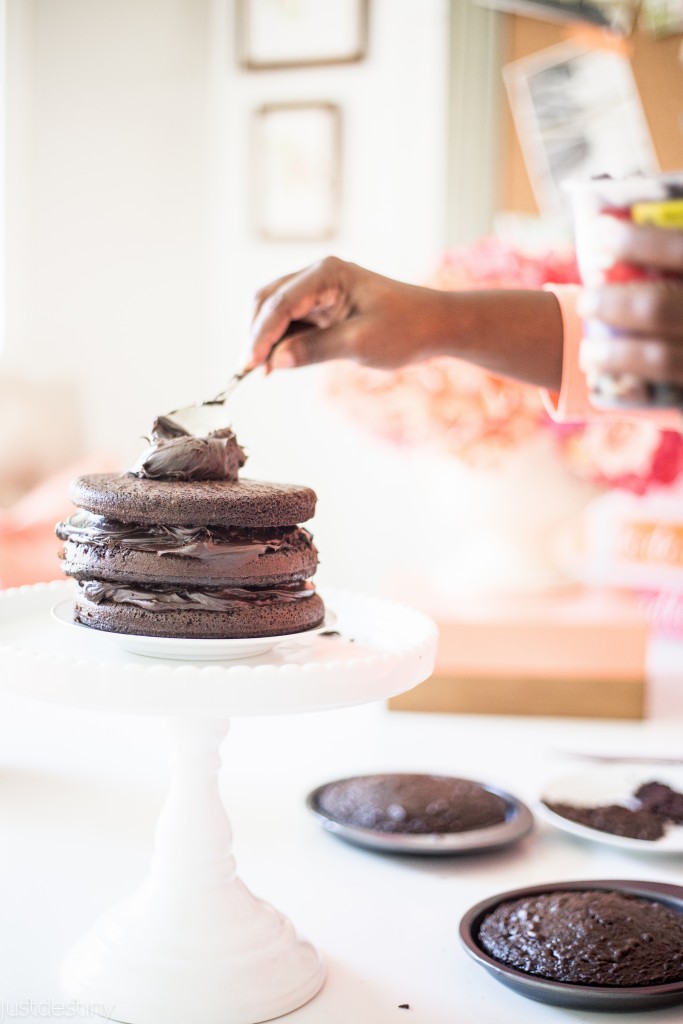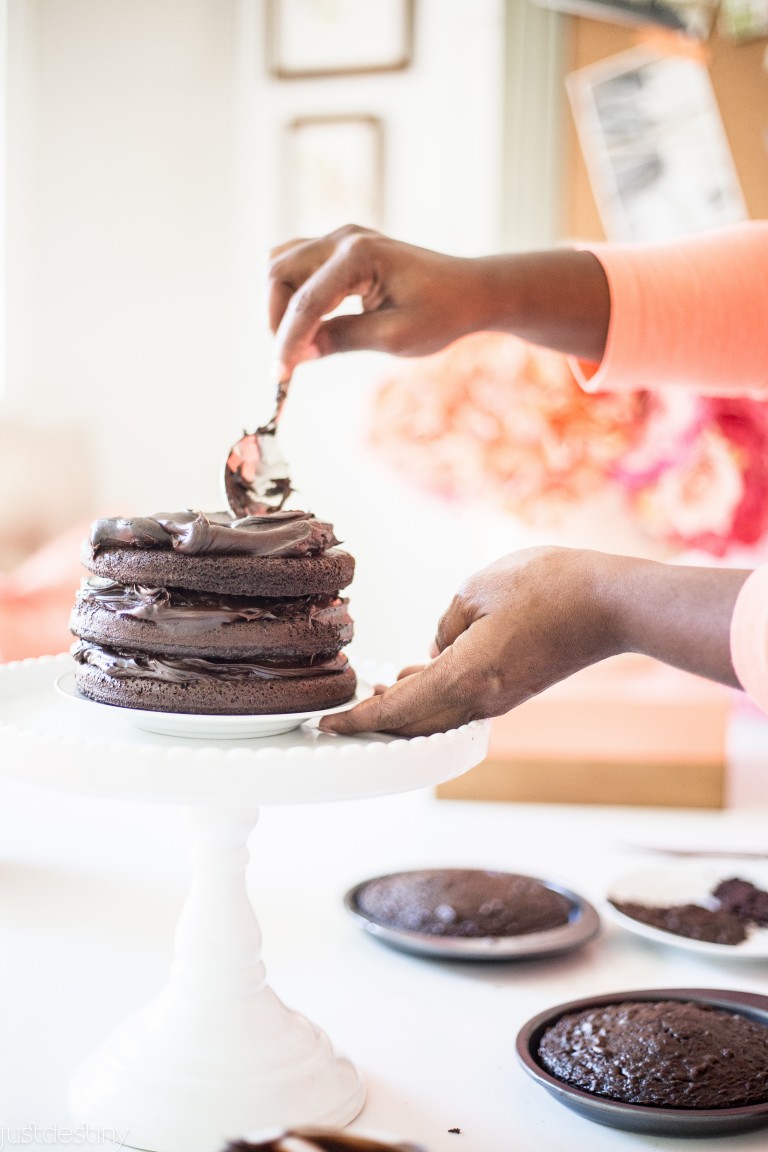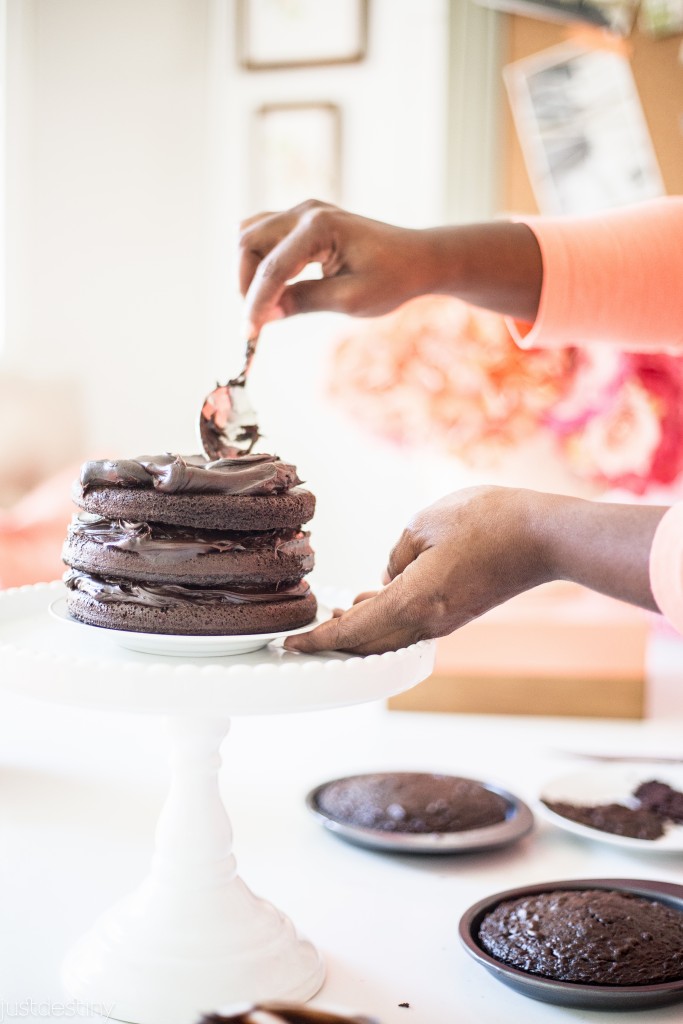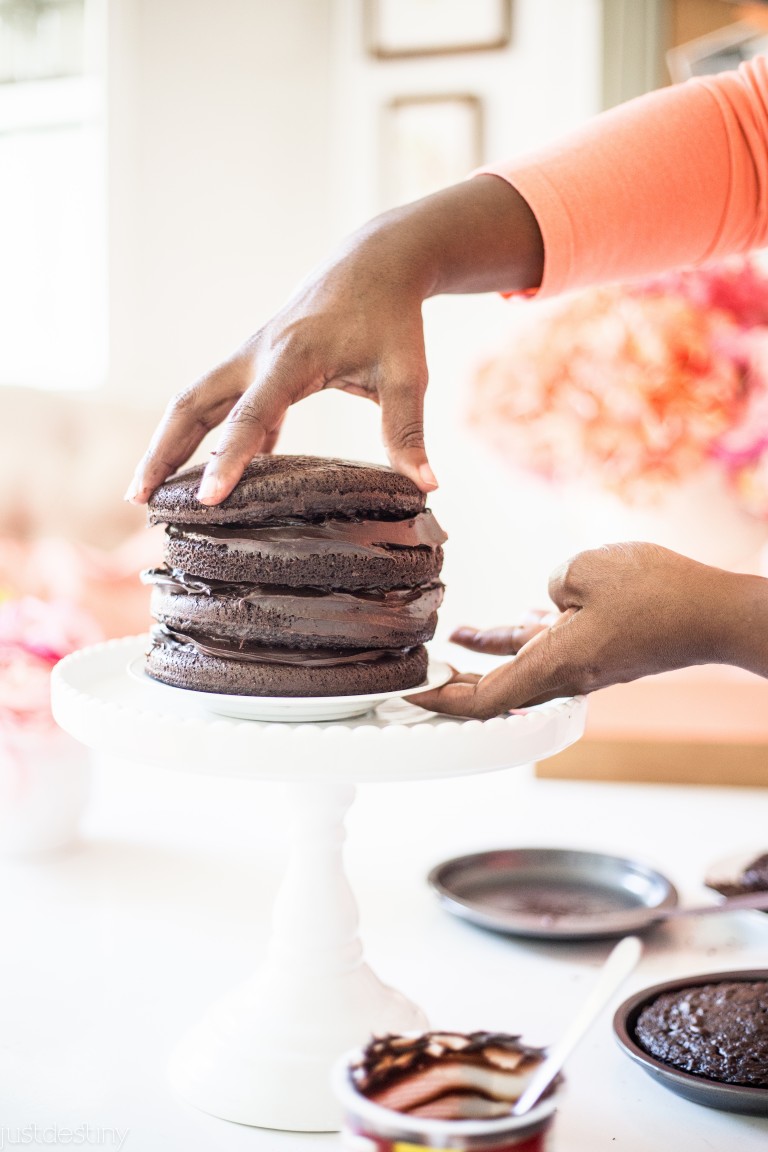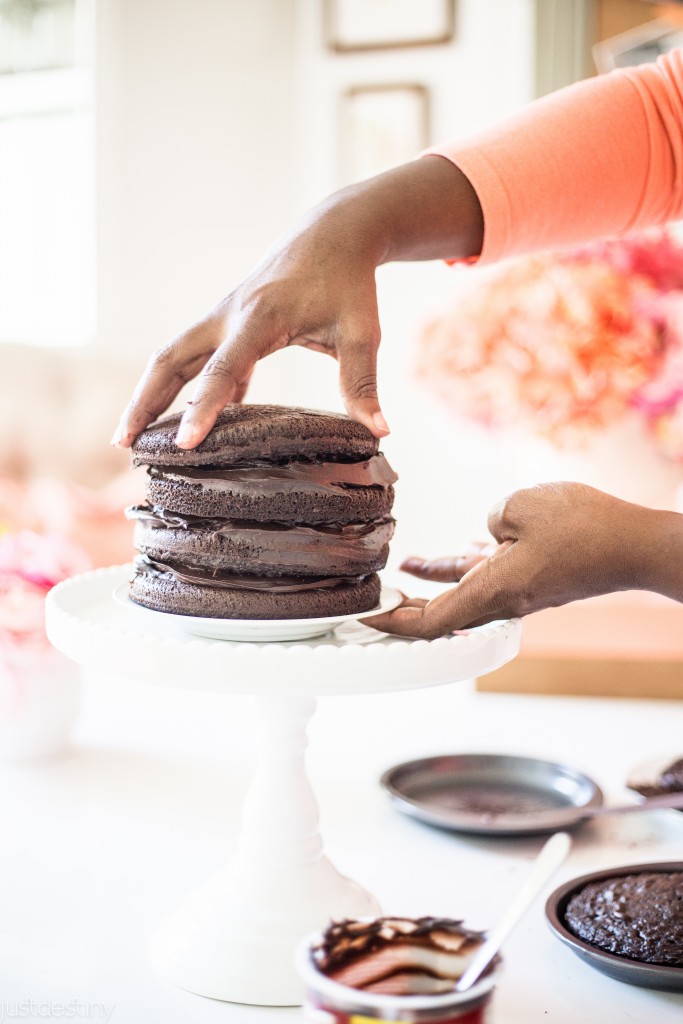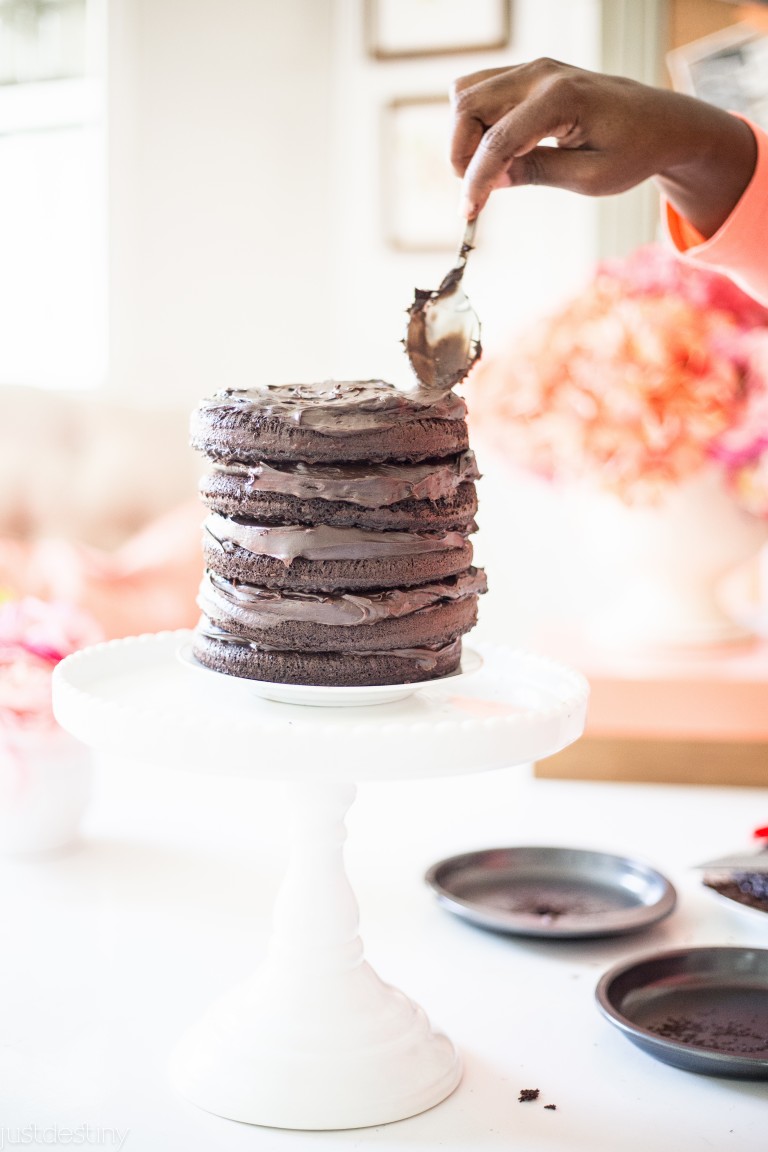 And poor the ganache over the top.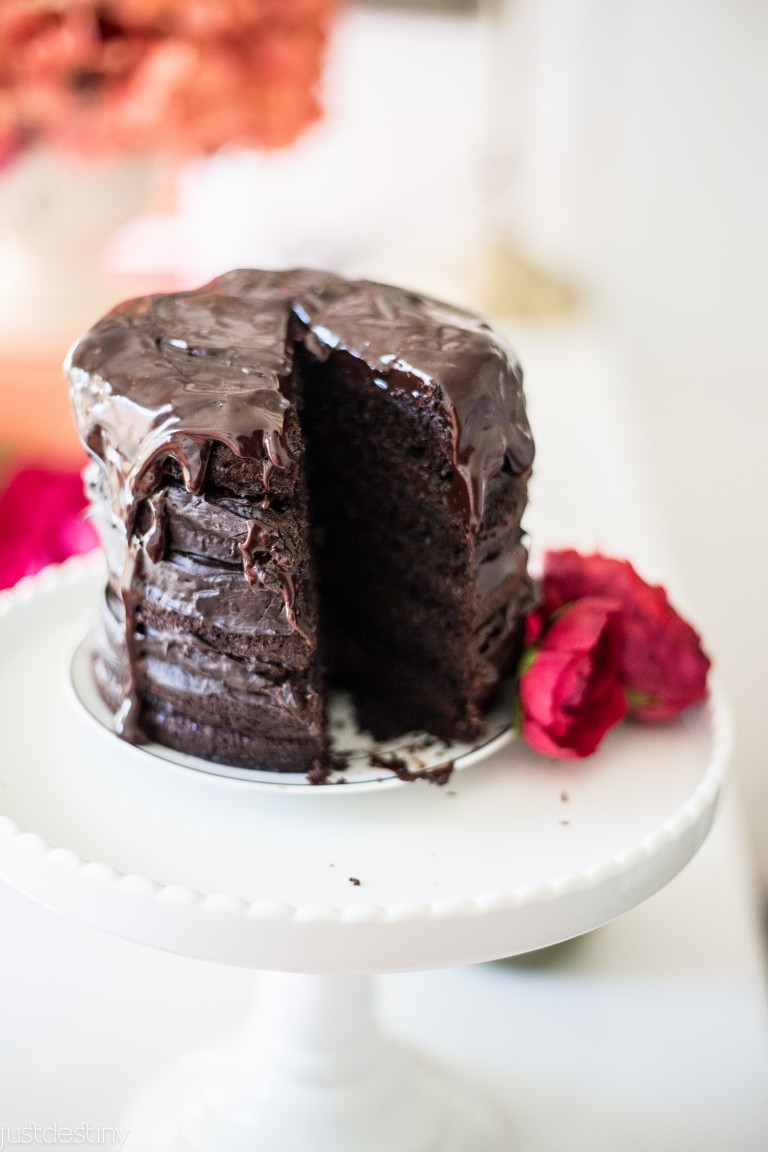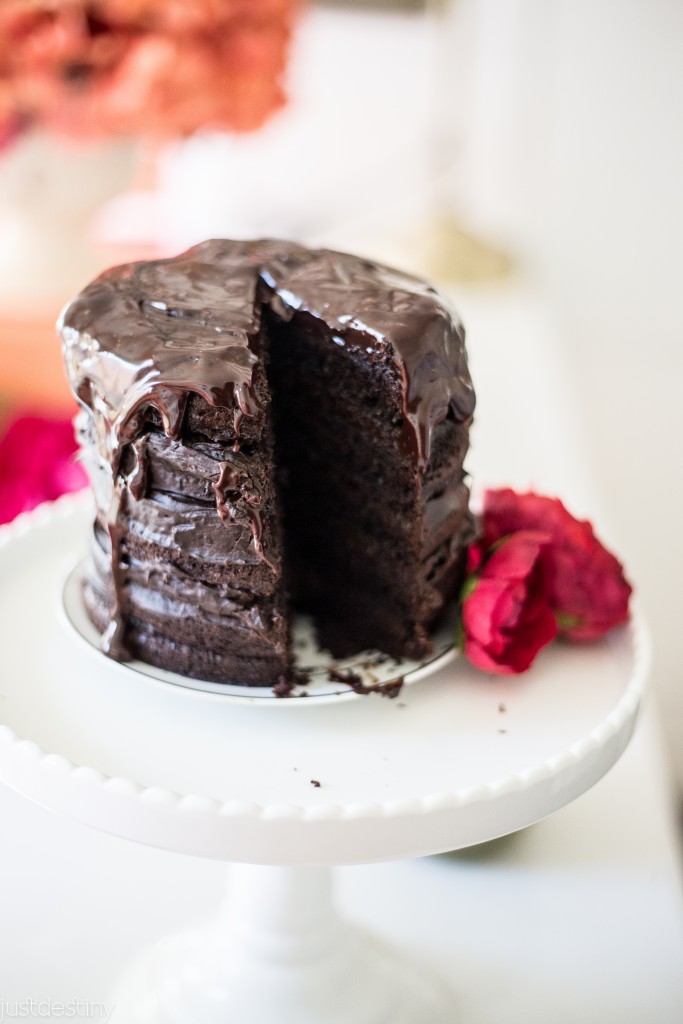 danggggggggg.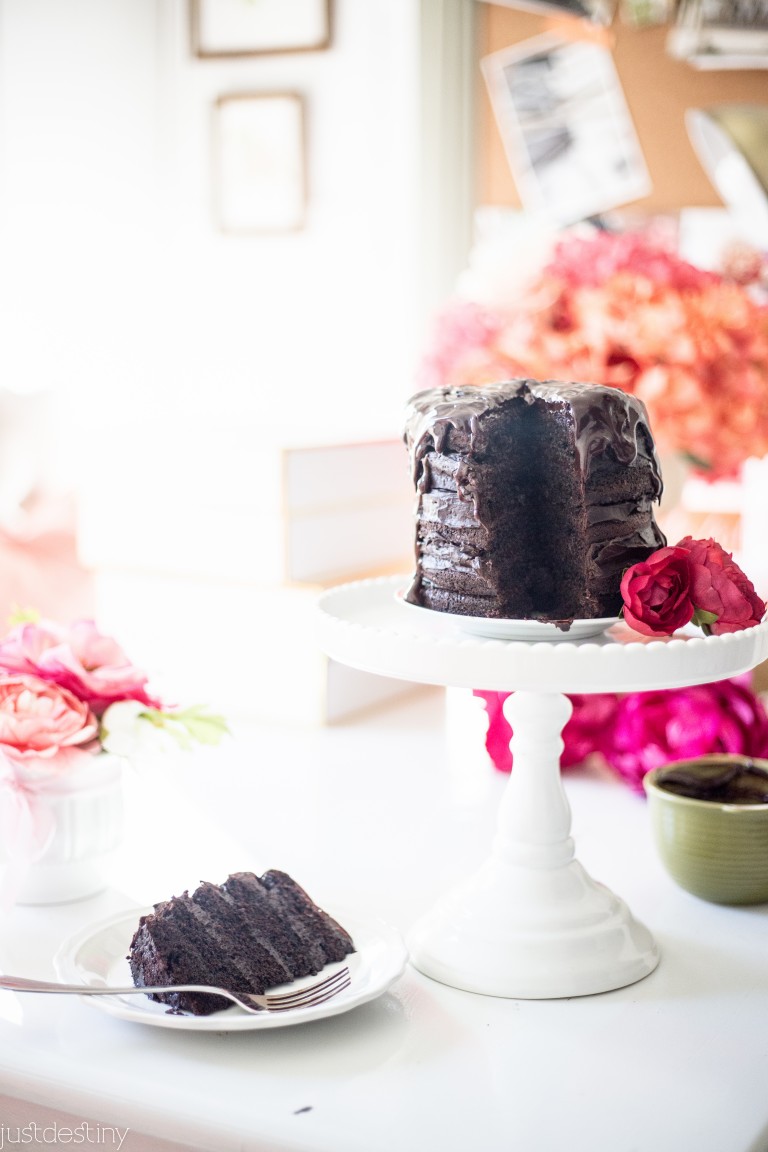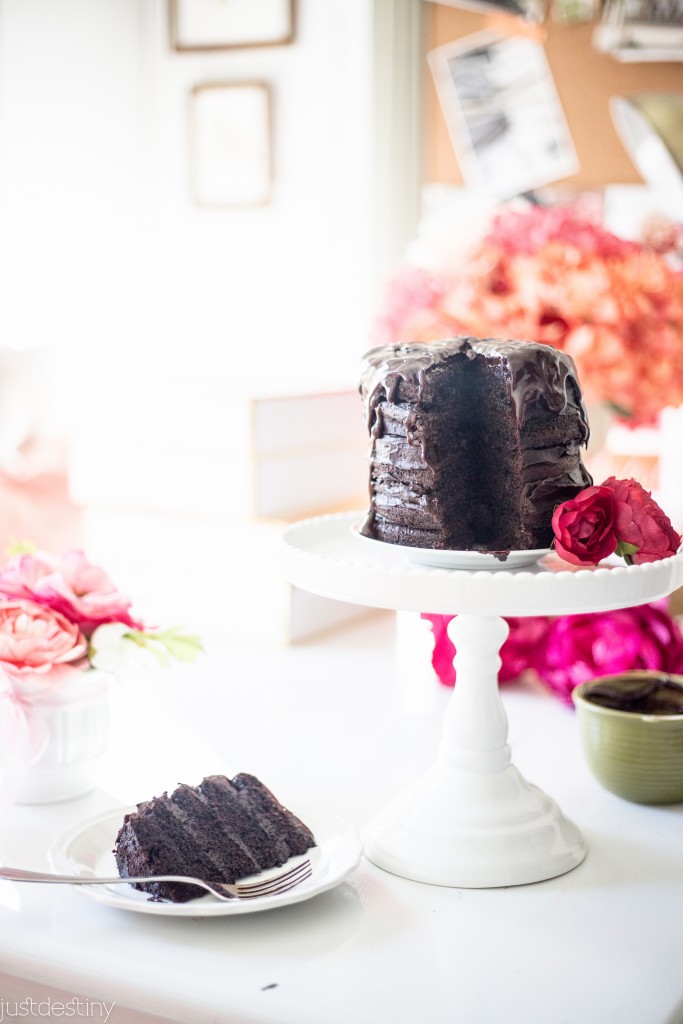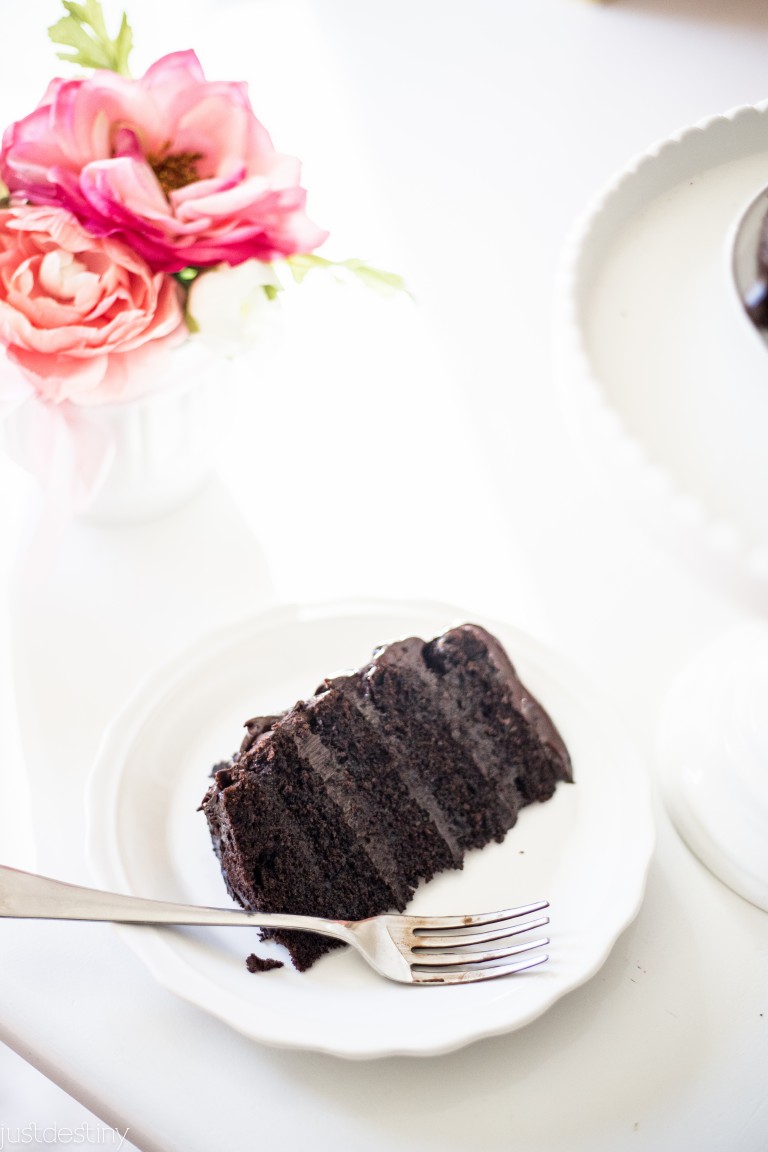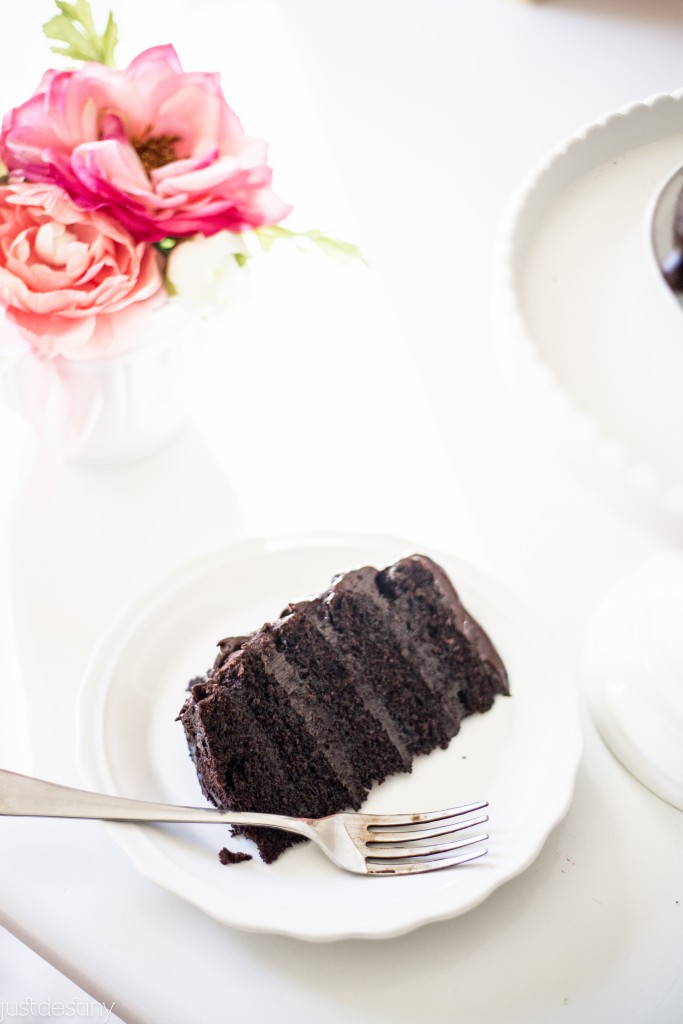 TIPS:
---
Check as you go to see if the cake is even. Get on eye level and adjust each layer as needed.
Use the most level side as your top each time.
Use a generous layer of frosting. 1/2 cups or more on each layer.
If things seem to be melting or if your cake is shifting and sliding then its to warm. Remember let your caked cool completely.
---
GIVEAWAY
---
---
To help you make this yummy cake I'm giving away a $25 Michaels gift card so you can get your own 5 layer cake pans and more!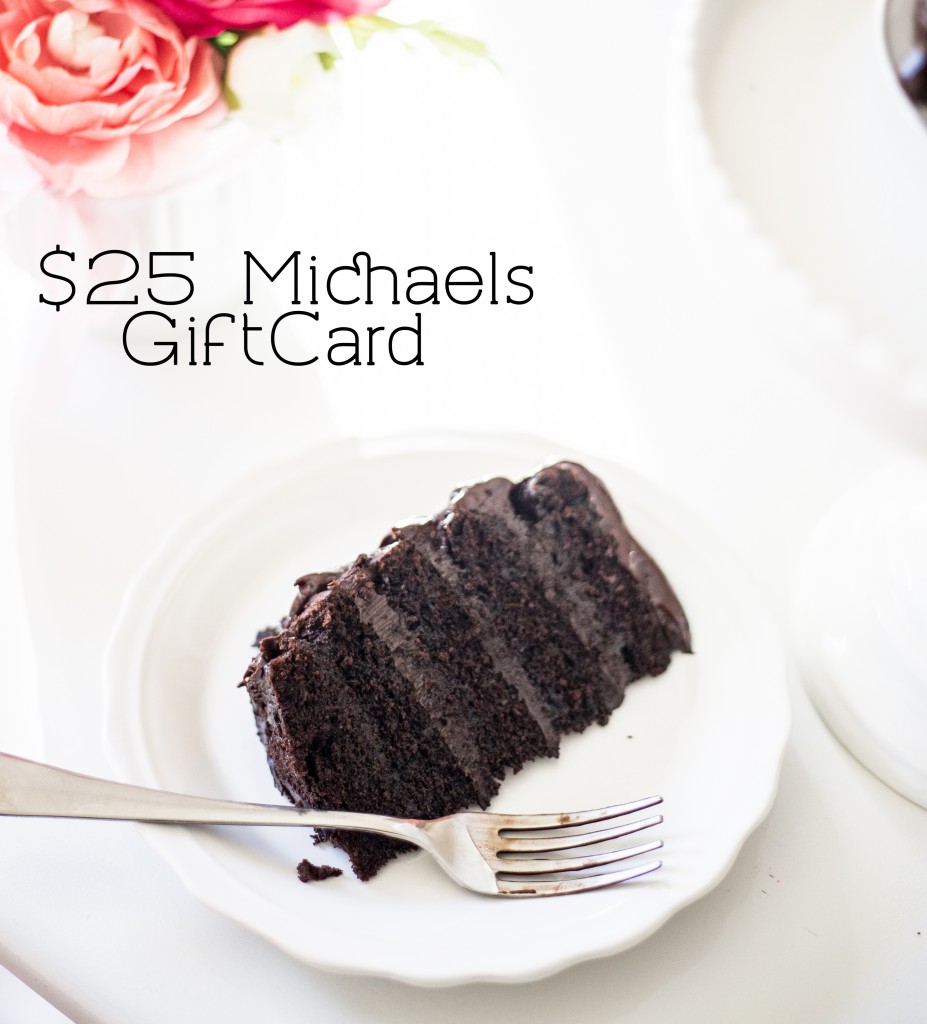 That way you can get your naked cake on! All you need to do is leave me a comment below talking about naked cakes. Do you love them, hate them or don't get them?
!!!!GIVEAWAY CLOSED!!!!
Check out my other friends and enter their giveaways too!!!