Friendsgiving Prep and Entertaining
This post is sponsored and may contain affiliate links, please read my disclosure policy.
This post is sponsored by The Home Depot. All opinions are mine!
Hello there friends! 
Today I'm over on the The Home Depot Blog talking about Friendsgiving. One of the best made up holidays of the year! haha! If you aren't sure what Friendsgiving is, here's the deal. It's basically a day that you celebrate Thanksgiving with your friends! It's really that simple. It can be a few days or weeks before Thanksgiving or even after. (Our family celebrates with friends the day after.)
Friendsgiving is super informal but still a meal that can include leftovers or alternative meat options like turkey breast instead of a full on turkey. Potluck style is the way to go so you don't feel the pressures of hosting AND cooking the entire dinner.
I like to prep for Friendsgiving by making a few sides and dessert a day or two before, setting out my dishes ( gotta make sure everything coordinates!) and dress up the table for a festive feel! So I used some of my favorite products from The Home Depot to help with it all!
Friendsgiving Prepping 
When you're making things from scratch like apple pie, candied yams, mashed potatoes, you need all the help you can get. Time can creep up on you and before you know it, your exhausted before the party even begins! 
Save Time Peeling, Cutting and Slicing
This year I  finally ended up getting an attachment for my Kitchenaid Mixer that allows me to peel and cut apples and potatoes at lighting speed!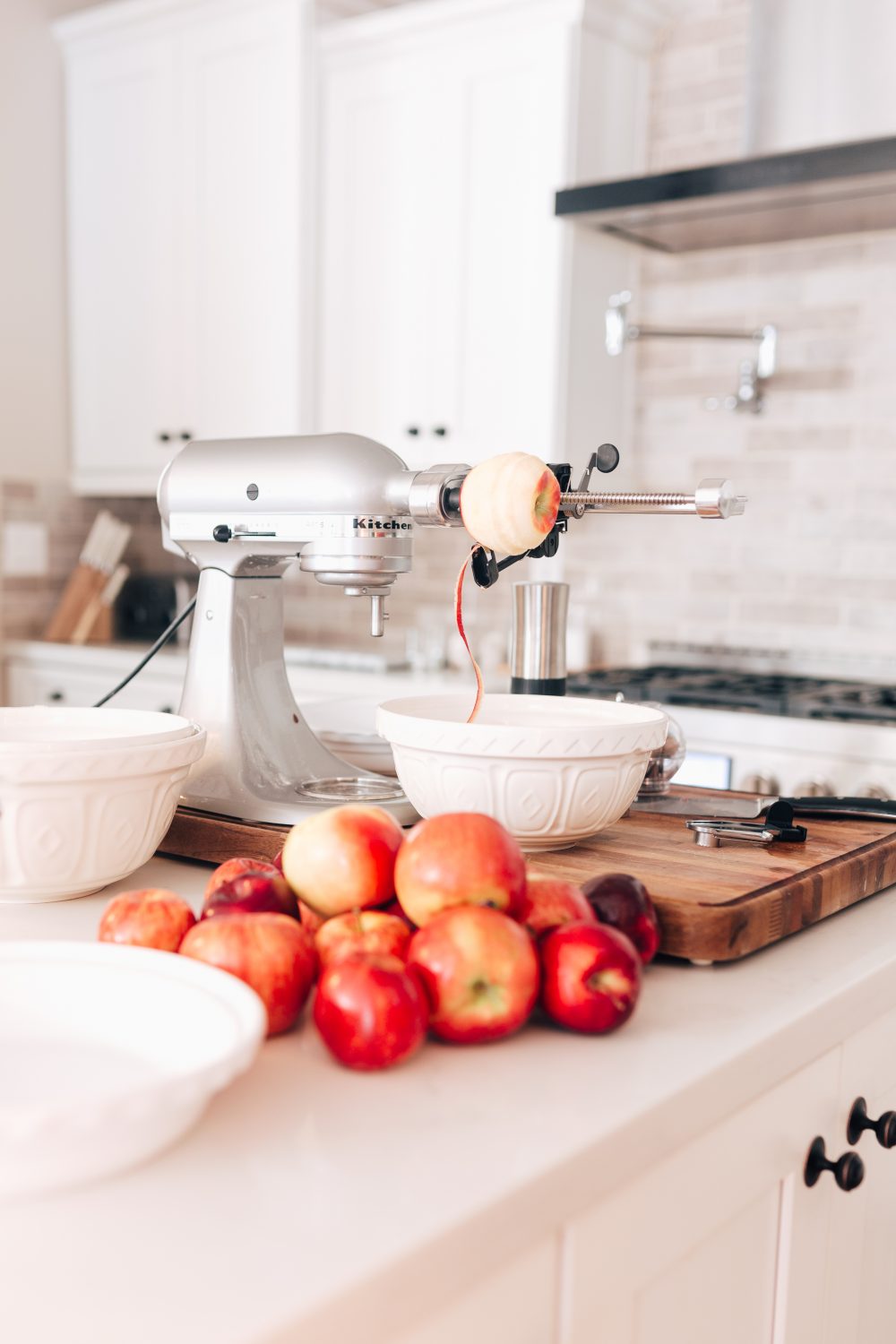 It's a game changer for sure. If you already have a Kitchen Aid mixer ( a staple for any kitchen if you ask me) each one comes with a hidden compartment in the front of the mixer that you can attach tons of gadgets too . It automatically turns your mixer into one of the hardest working machines in your kitchen. I bet you didn't even know The Home Depot carries Kitchen Aid mixers did you? Well they do! Plus so much more!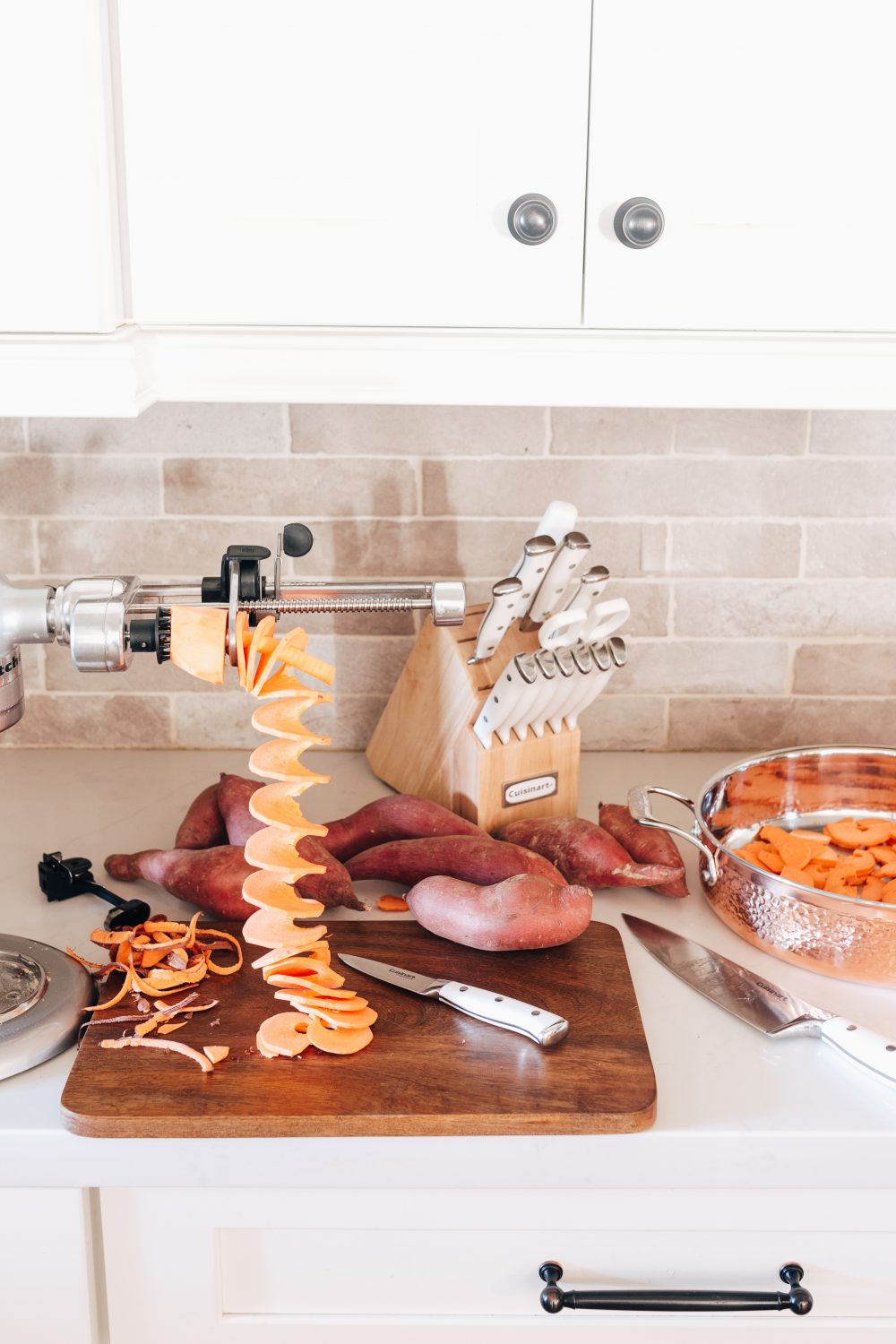 Spiralizer Attachment, Cuisinart Knives, Cutting Board 
This spiralizer set can peel your apples and potatoes and also cut them into a spiral. Which makes them great for dishes like candied yams topped with marshmallows or perfectly cut apples for your apple pie!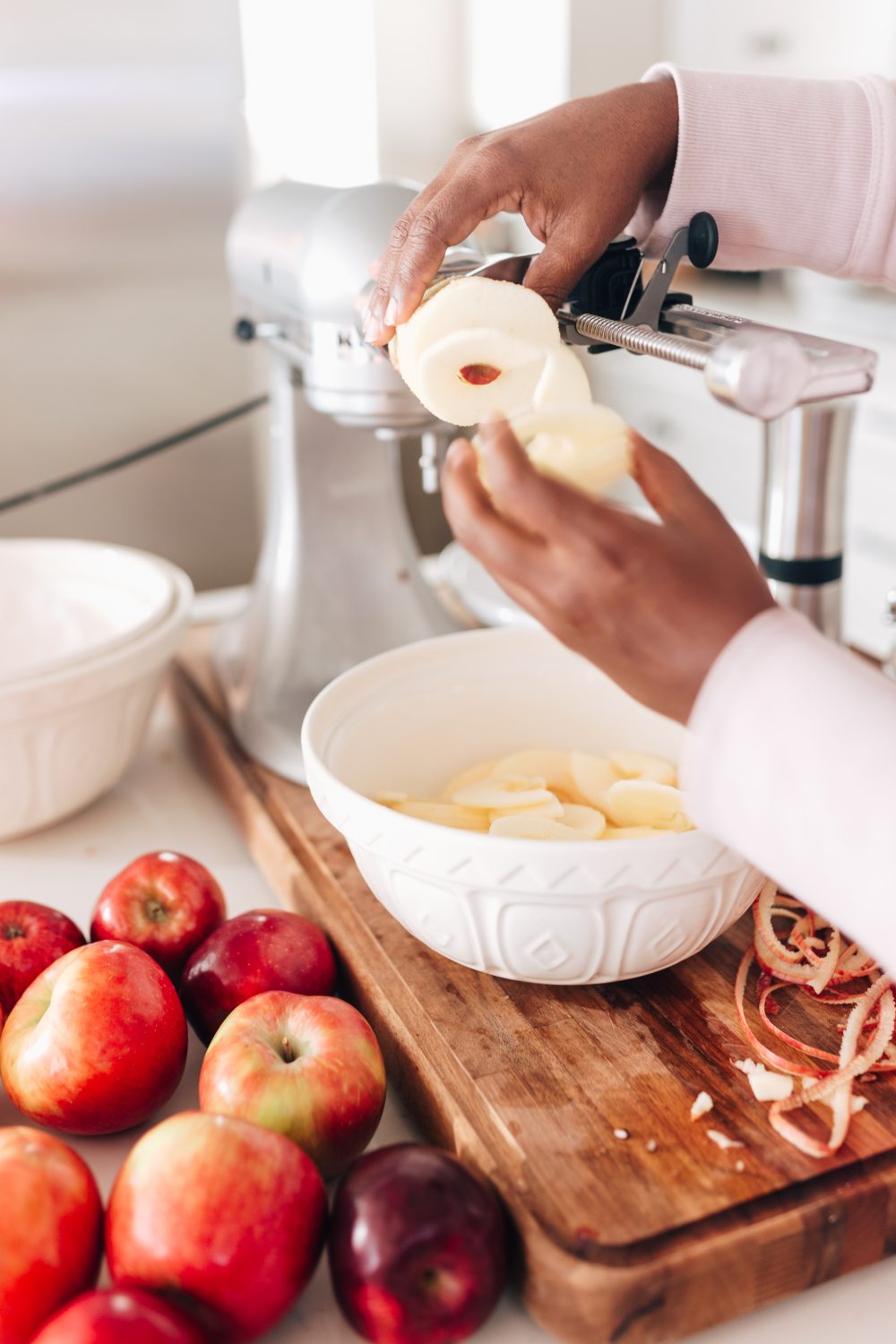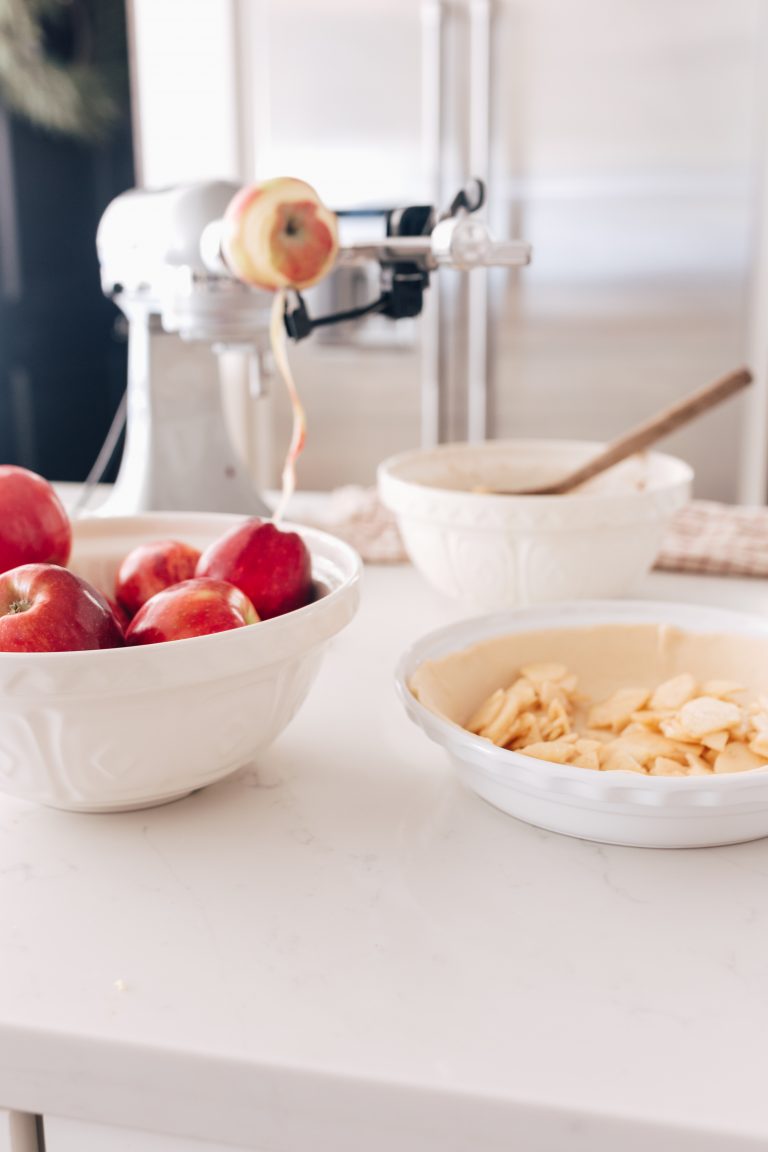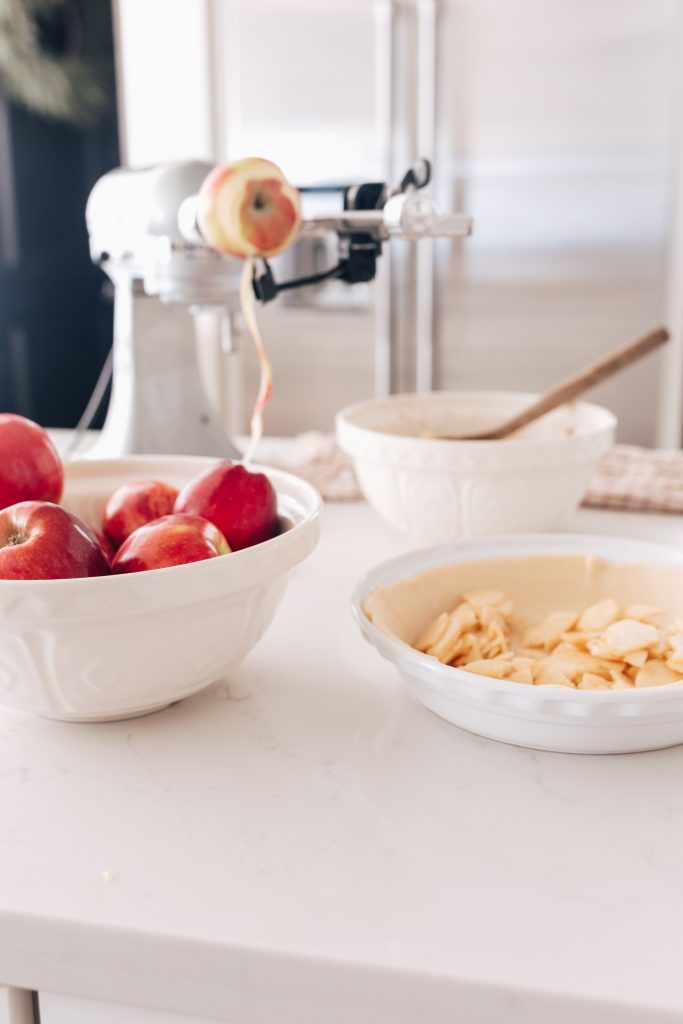 It doesn't matter if you're making sweet potatoes or prepping for mashed potatoes it can do the same thing.
Save Time with Oven to Table Serveware 
I also purchased a few pieces from The Home Depot that not only look good while I'm cooking but will also look good while dinner is being served!  These gorgeous pots and can be purchased on The Home Depot website and are made from the brand Lagostina. The hammered copper is stunning friends!!!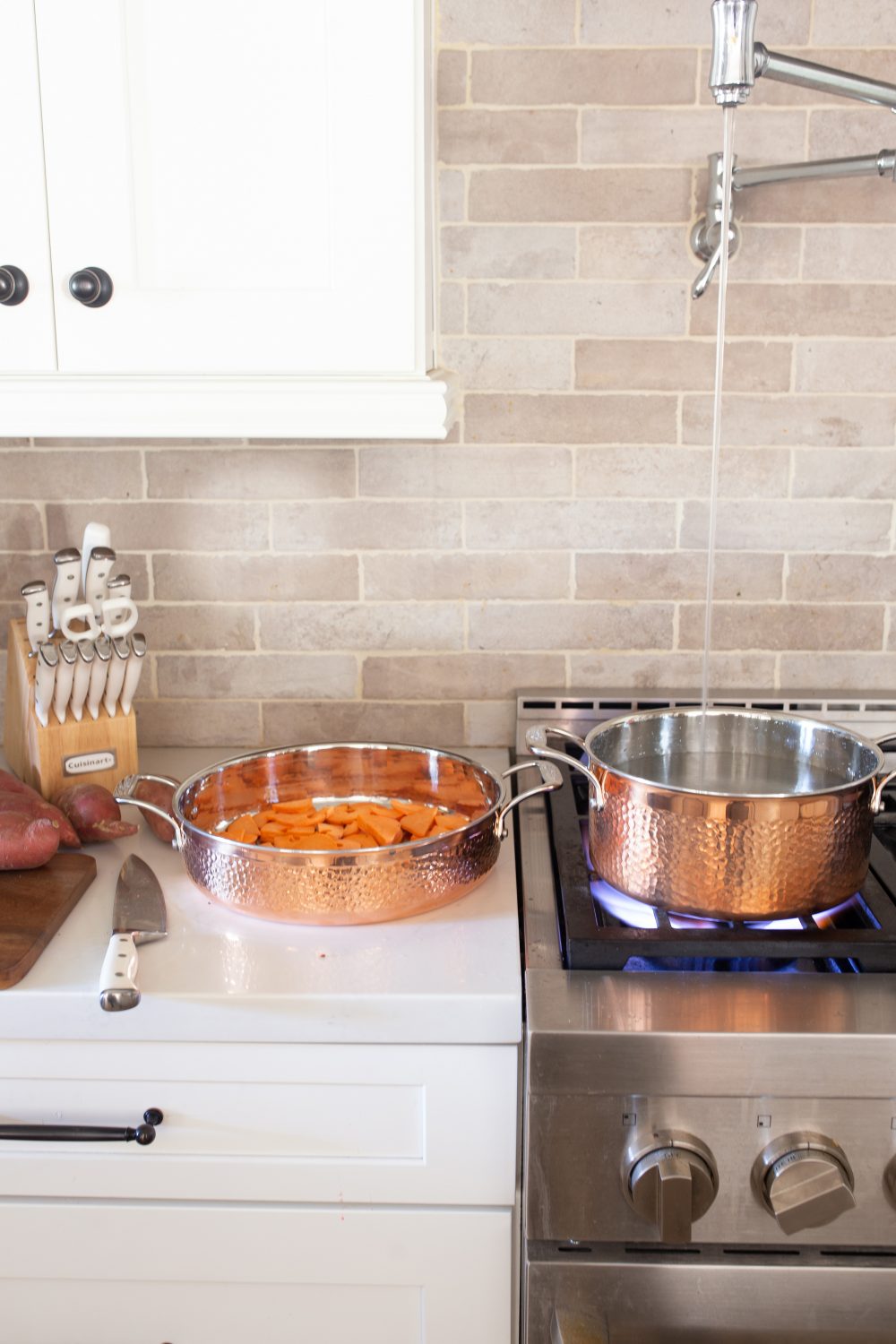 The La Cuisine cast iron roasting pan, and the iconic Mason Cash mixing bowls can be used in the oven (at low temperature) and microwave, and are freezer and dishwasher safe! You can find the La Cuisine line and the Mason Cash bowls in tons of different colors on The Home Depot website to match your own aesthetic!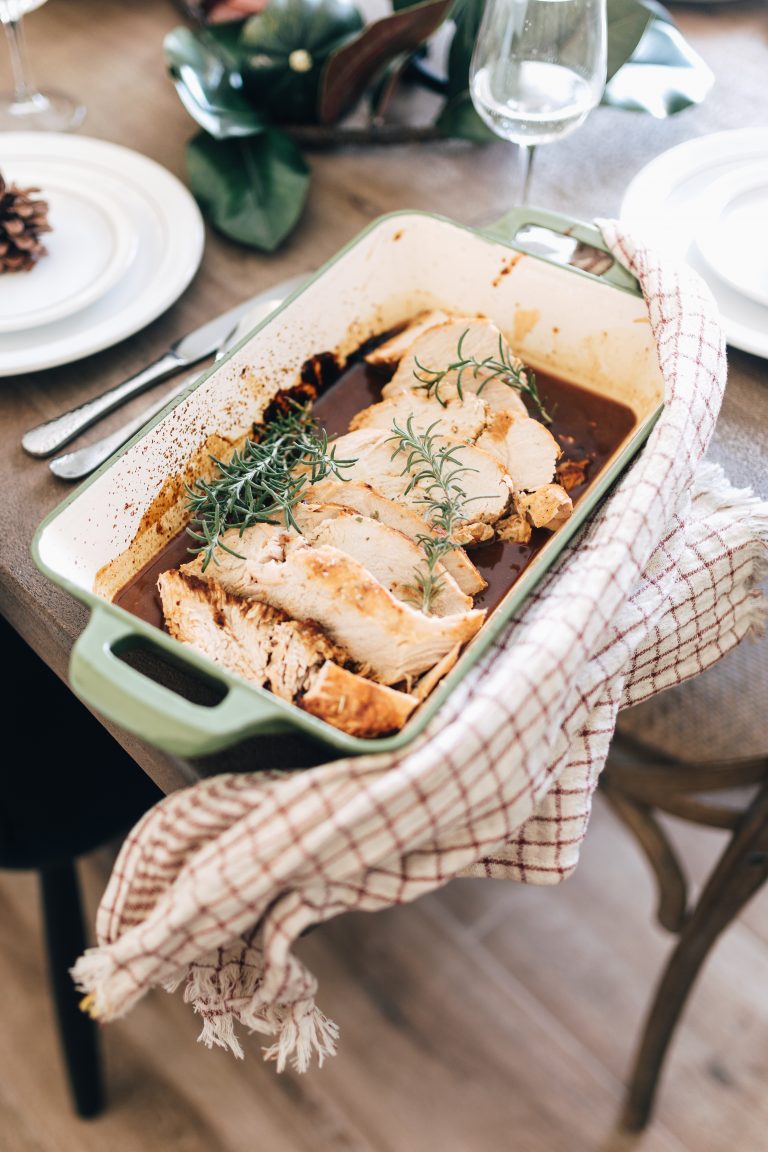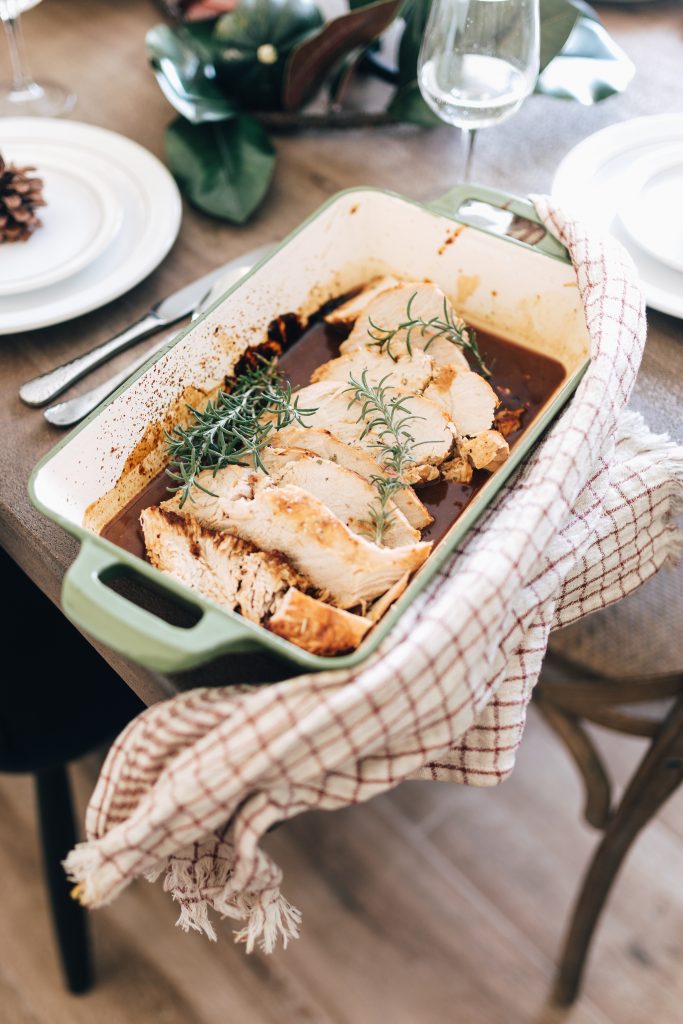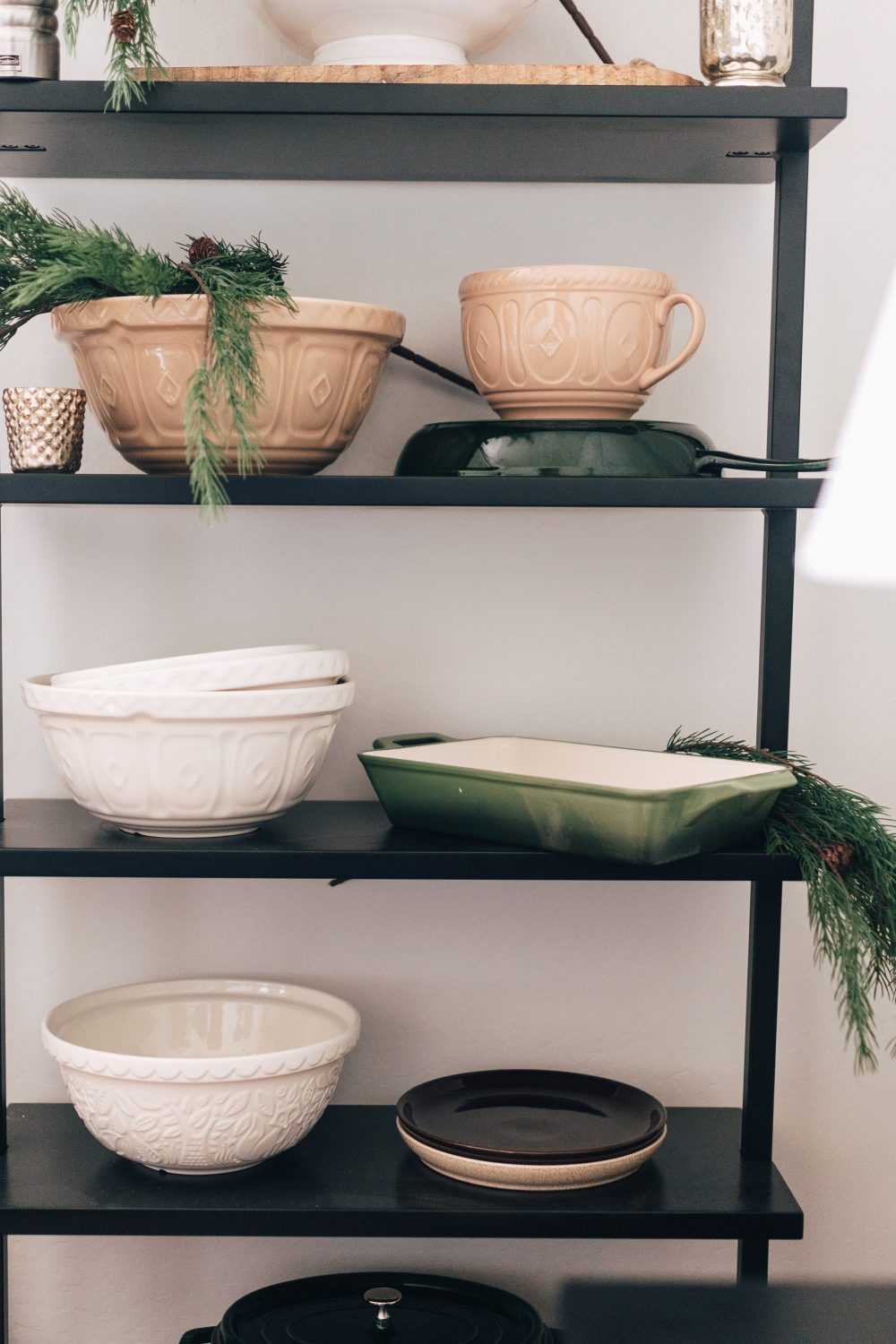 This simple serving platter from Villeroy and Boch's Artesona line can is microwave safe and can keep you bread warm during dinner!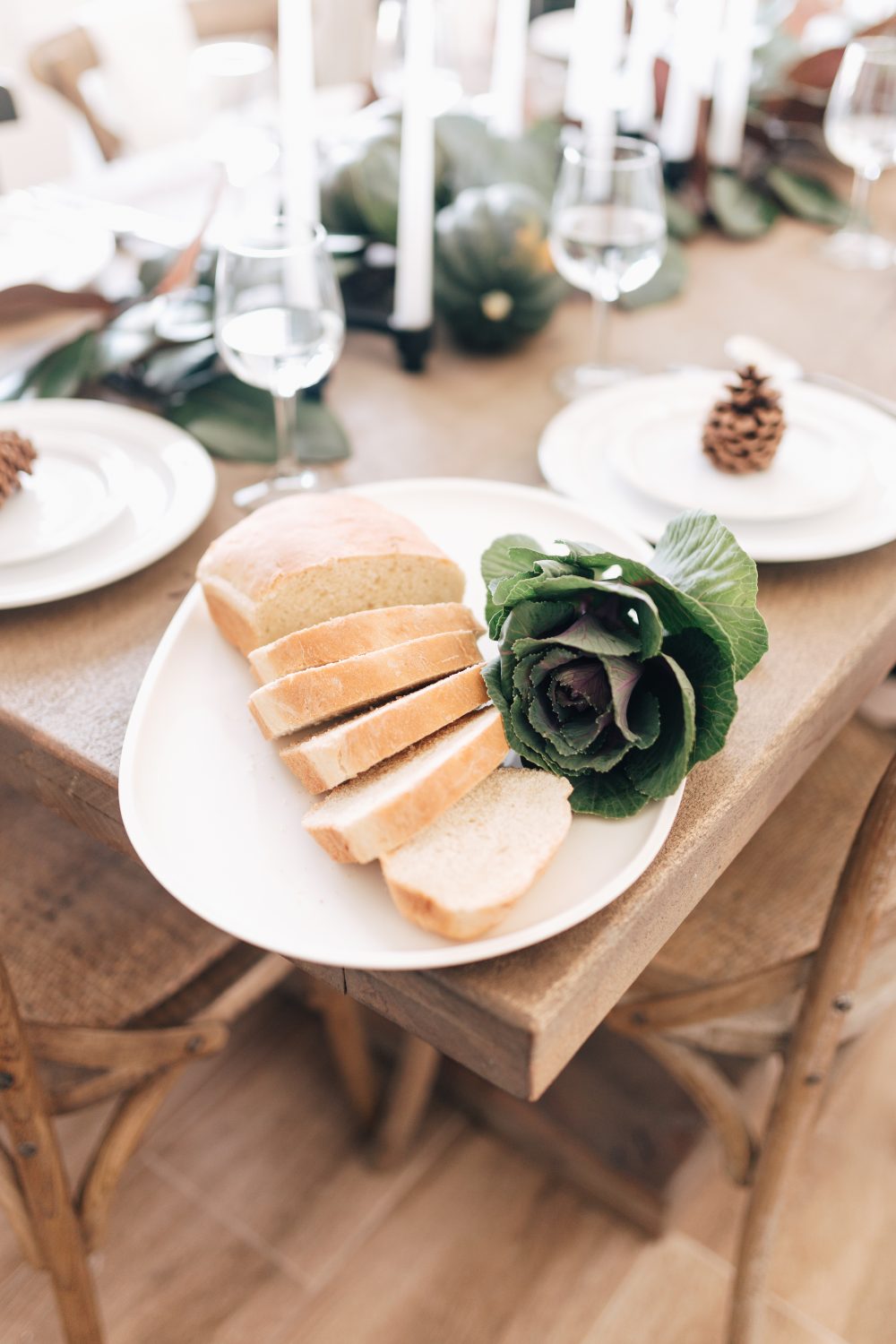 Preset the Table
To set the table for conversation, gathering AND style….I purchased some essentials that included: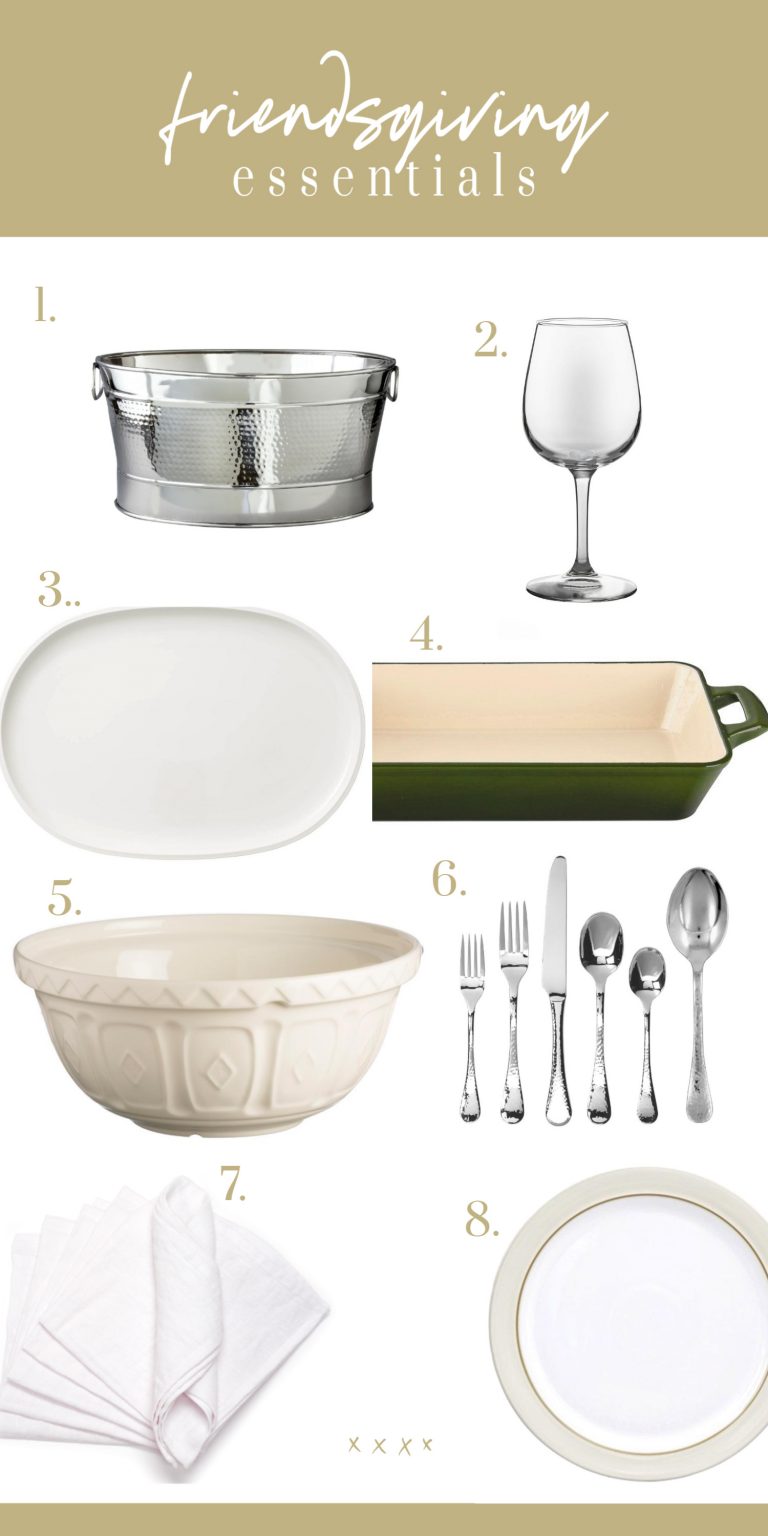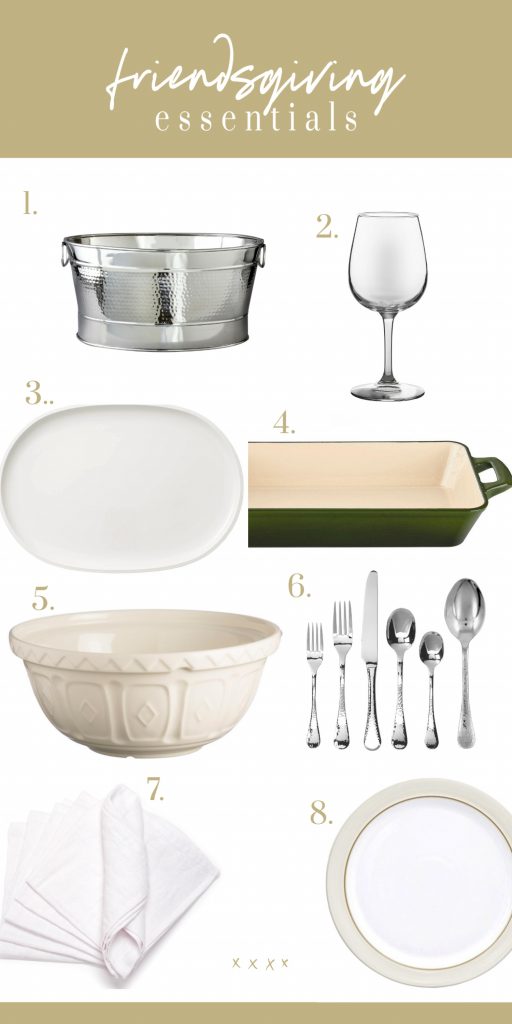 Plus my favorite feature, The Home Decorators Collection  Aldridge extendable dining table from The Home Depot! I get questions about this table ALL THE TIME and it's for sure a favorite for entertaining. It can go from seating 6-10 people in just a few minutes! It has a hidden leaf that lets you expand the table to seat more whenever you want. Such a great option if you're looking for a table that you can adjust!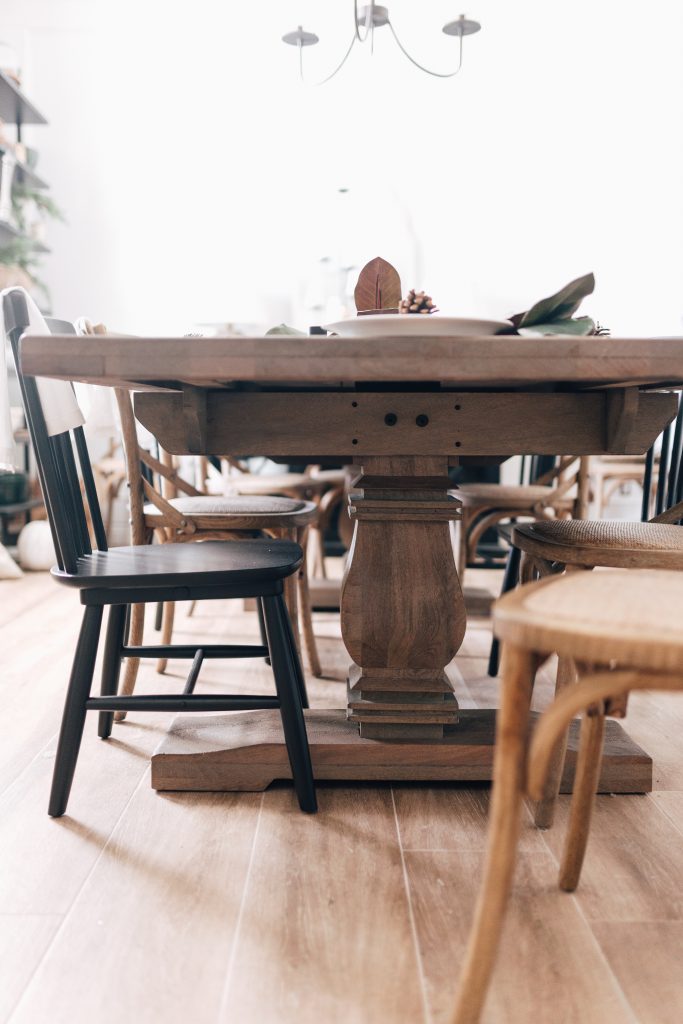 I also added some extra chairs from StyleWell for a gathered eclectic mix. These black beauties are on trend and but also classic and can fit any style or aesthetics.  I think everyone including myself, adds extra chairs whenever you entertain more that the "norm" So when you purchase chairs do yourself a favor and choose chairs that can go with any of your table settings. So even when you mix them, they still look great together!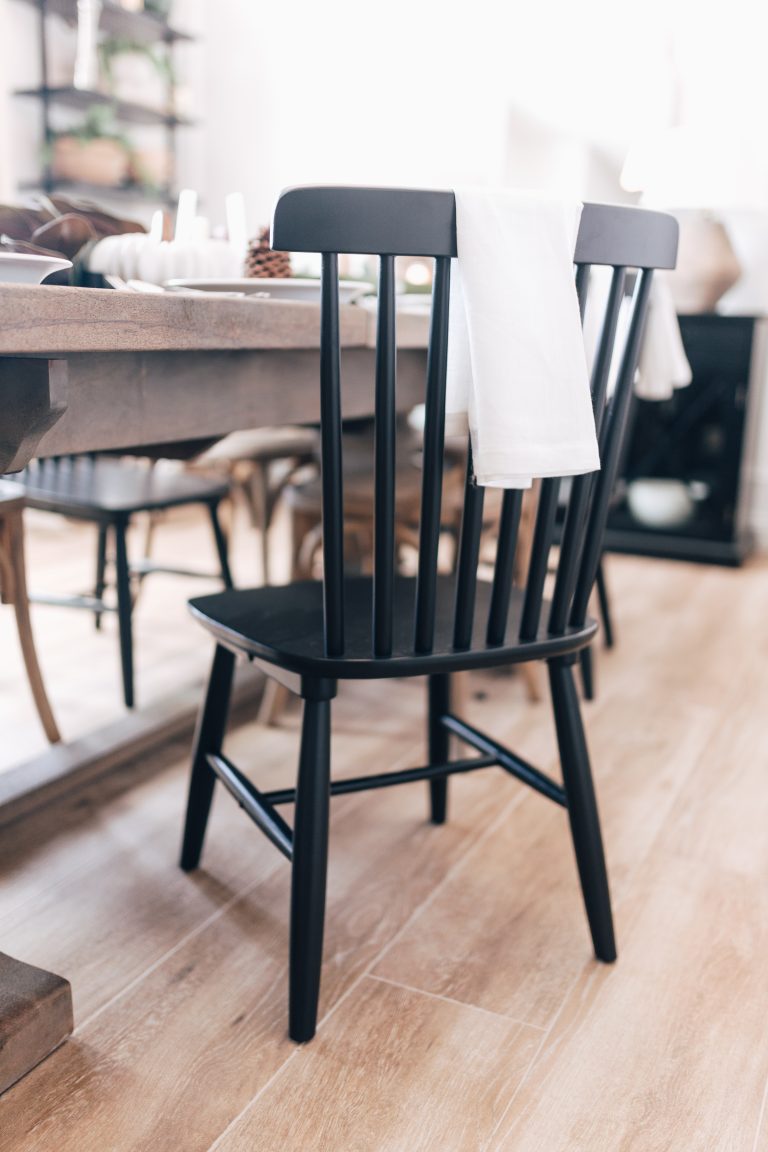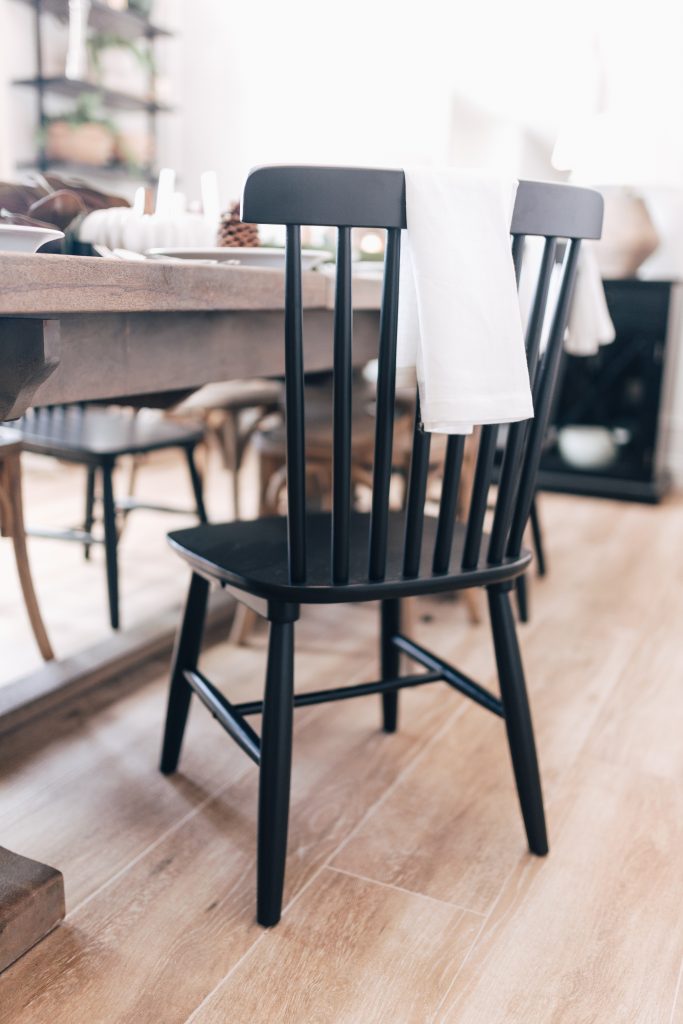 I can't wait for you guys to see it all!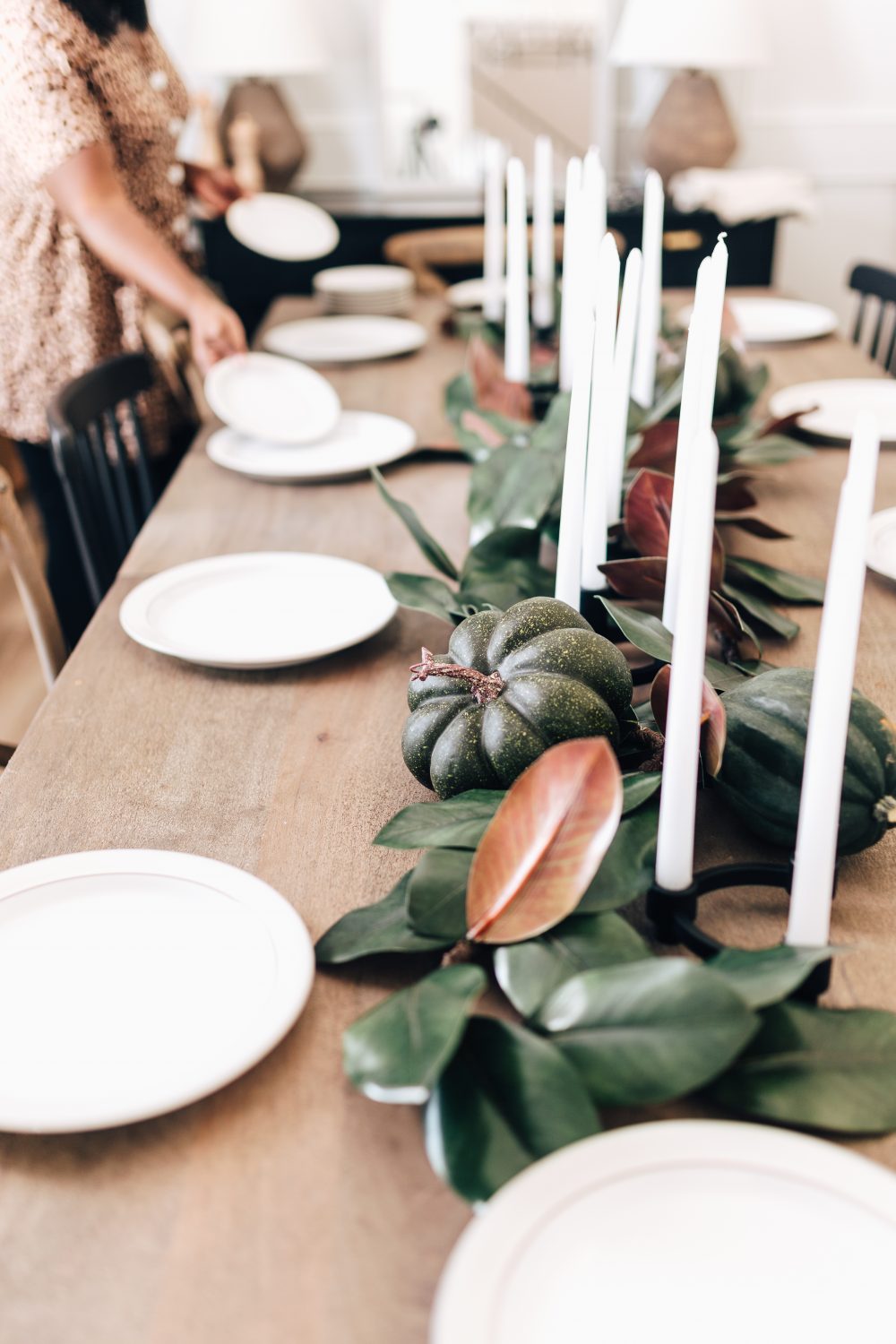 Black CandleHolders   Magnolia Garland 
Think About the Drinks
You all know that we don't drink but we do like to entertain our friends that do! So I purchased this beautiful cabinet from The Home Depot of course! The Home Decorators Collection Jamison Black Bar looks just like a regular cabinet. But…
The looks like just a plan ole' cabinet but it's  actually a bar on casters! It's a perfect beverage station for gatherings just like this. How clever right? It comes in about 3 different boxes and takes about 2 hours to put together but it's a great space saving solution for your beverages!  
Anytime I mention that how many awesome items The Home Depot has my friends are shocked. You can really get everything you need on The Home Depot for your friendsgiving this year! homedepot.com/decor has extendable tables, chairs, pots and pans, dinnerware, wreaths, silverware, glasses, I mean I could go on and on! 
See the full reveal of my space on The Home Depot Blog and get all the product details you are dying to see!