This post is sponsored and may contain affiliate links, please read my disclosure policy.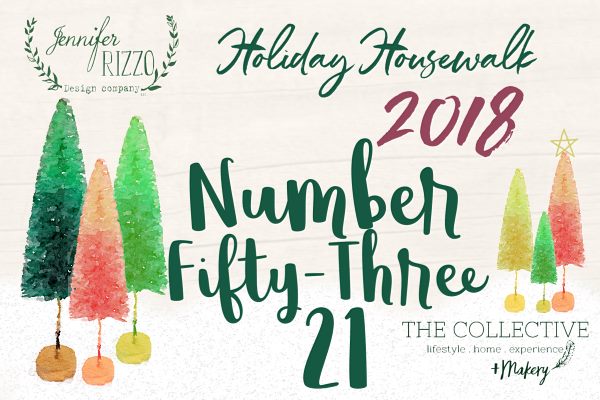 Thank you for joining me today for the annual Holiday Housewalk with the lovely Jennifer Rizzo! So much work goes into these tours so I'm thankful she has asked me to be join you all today for another year! Hello to all my new friends from Number Fifty Three! I'm sure you enjoyed Angela's walk and were drooling over all those gorgeous photos!
Today you will be walking thru our living and family room all dressed up for Christmas. Each room has it's own tree and of course a collection of all the things I love. The tour is picture heavy so enjoy and pin away! If you have any questions just ask in the comments below! Also I have a few shop the post link attached as well so you can pick up a few things for your home too this year!
Living Room Christmas Decor
So it's been a process, but we're finally getting somewhere in this room! The living and dining room are shared and off to the left as you walk into our home. We opened up the room by removing a wall when we first moved in and the result allowed more light to filter throughout the space. During Christmas time this space has a decorative tree that faces the front of the house so everyone can see it. I call it the picture window tree.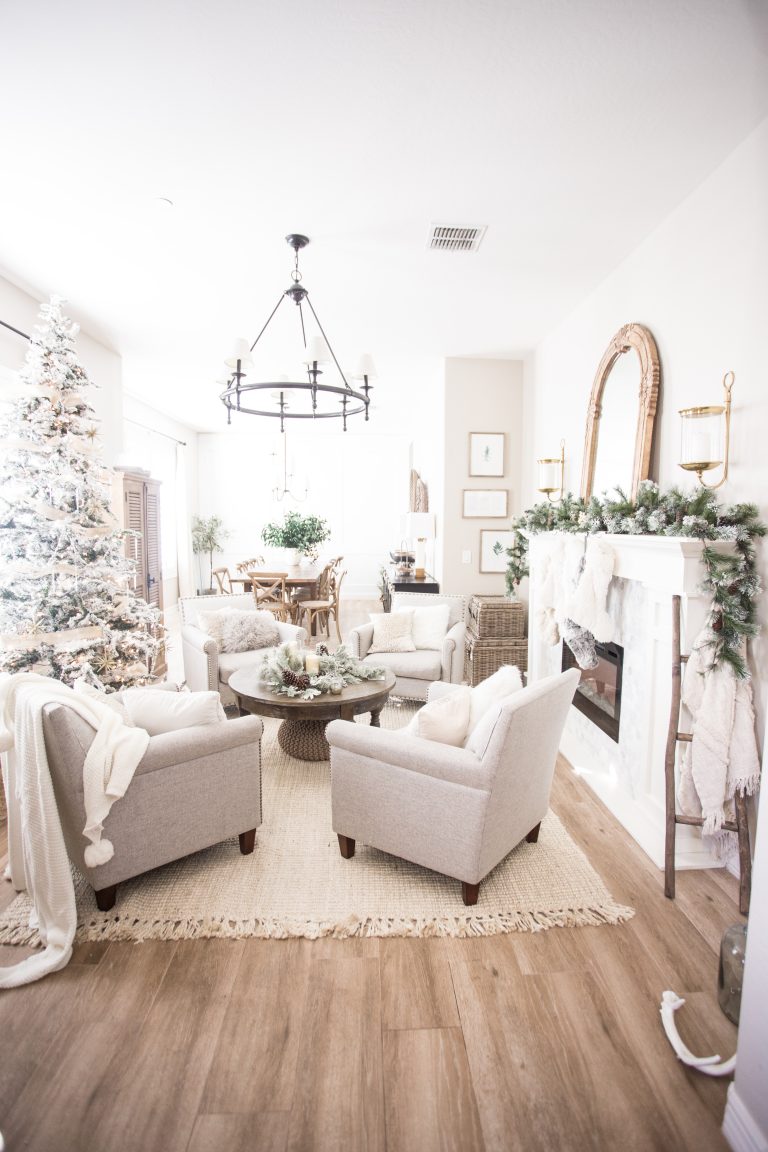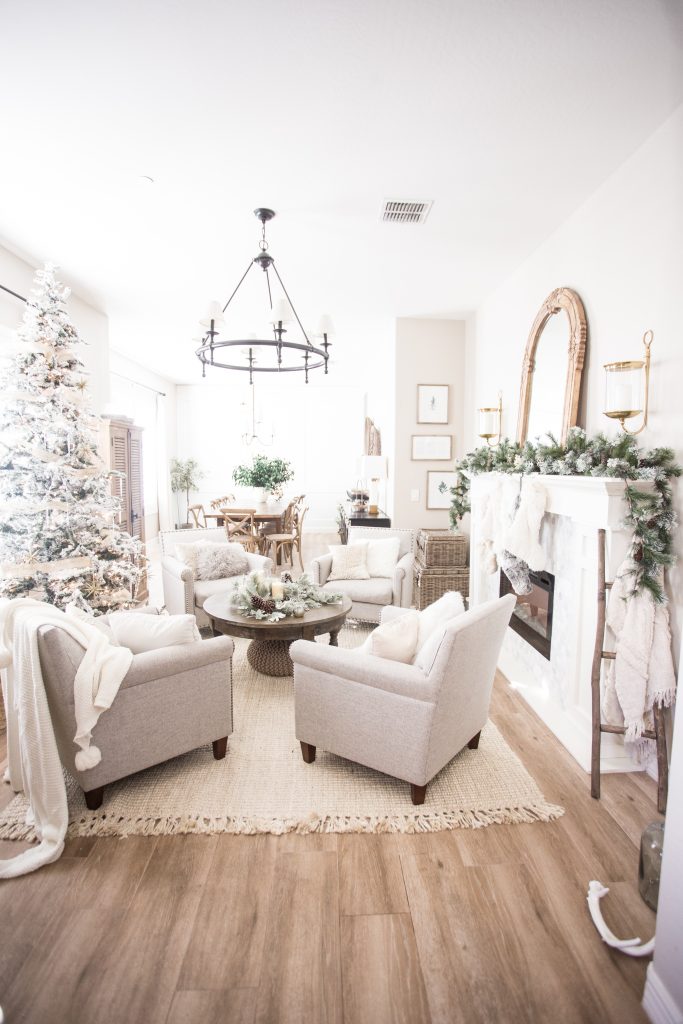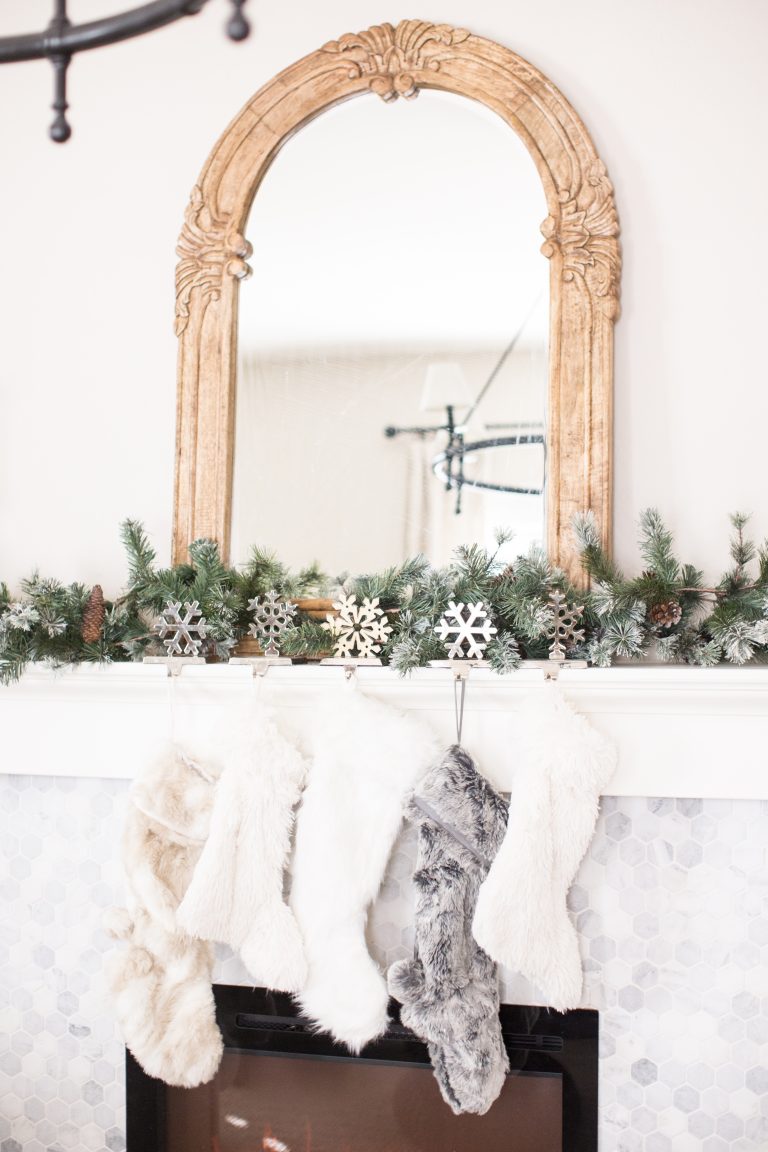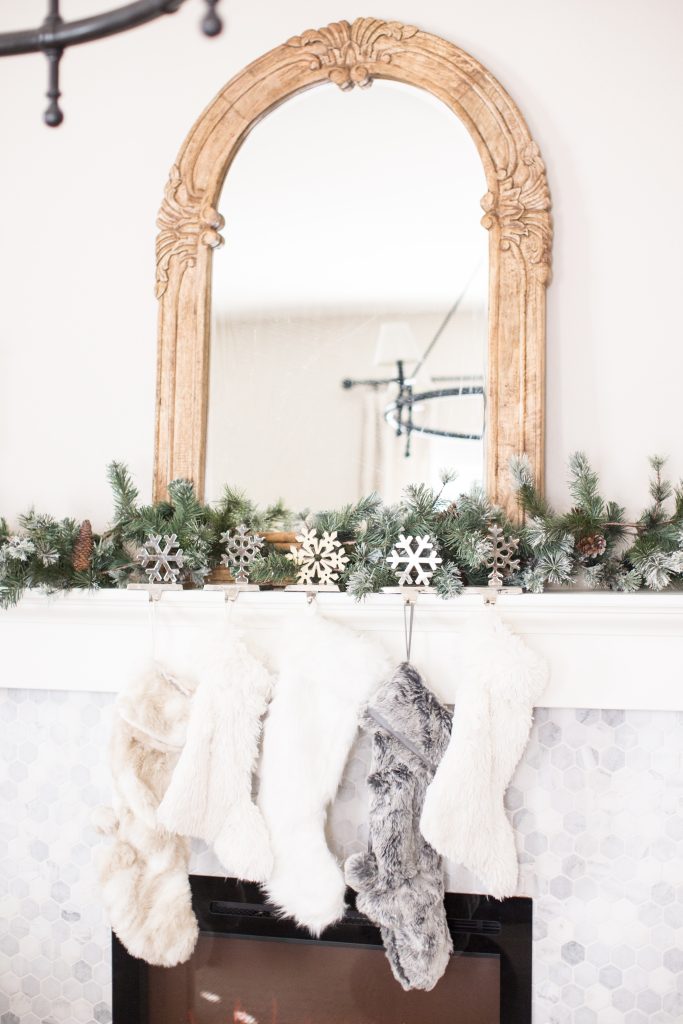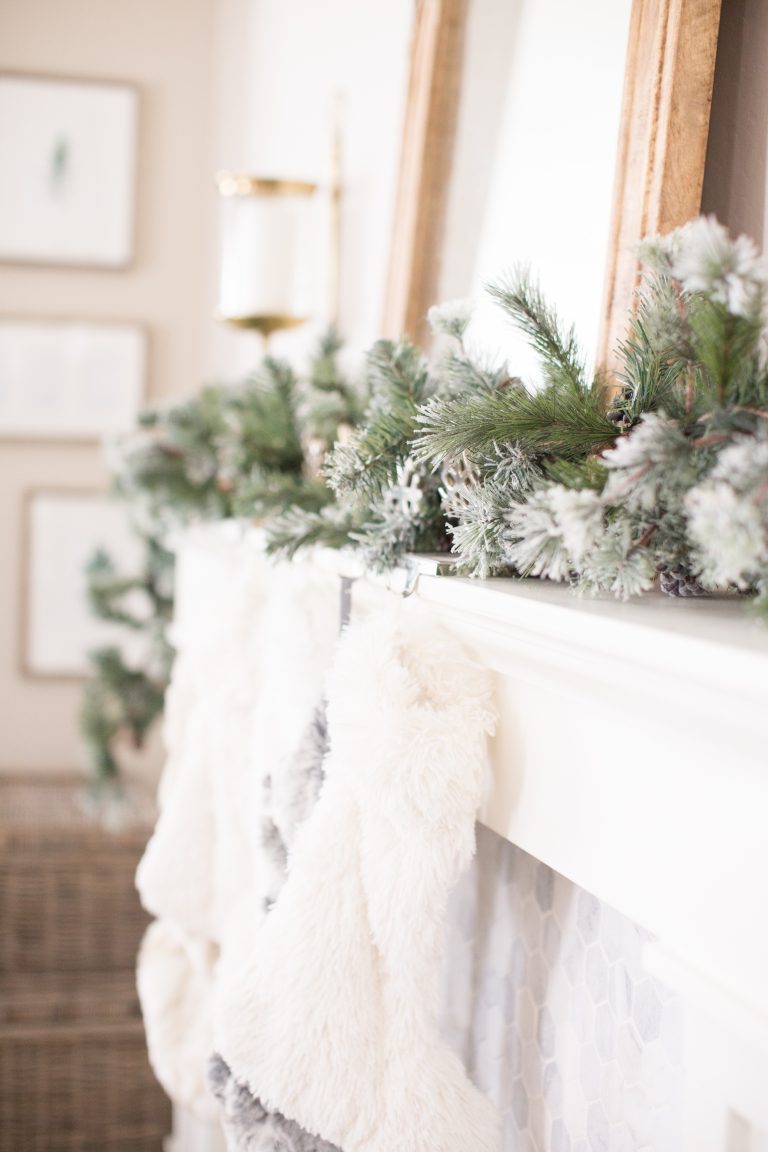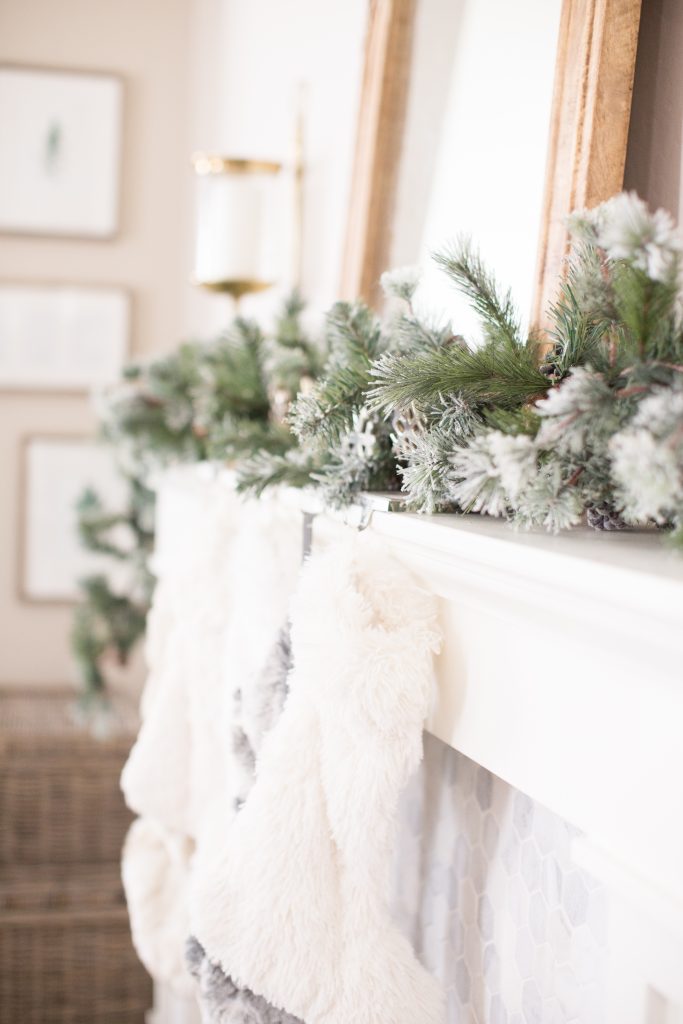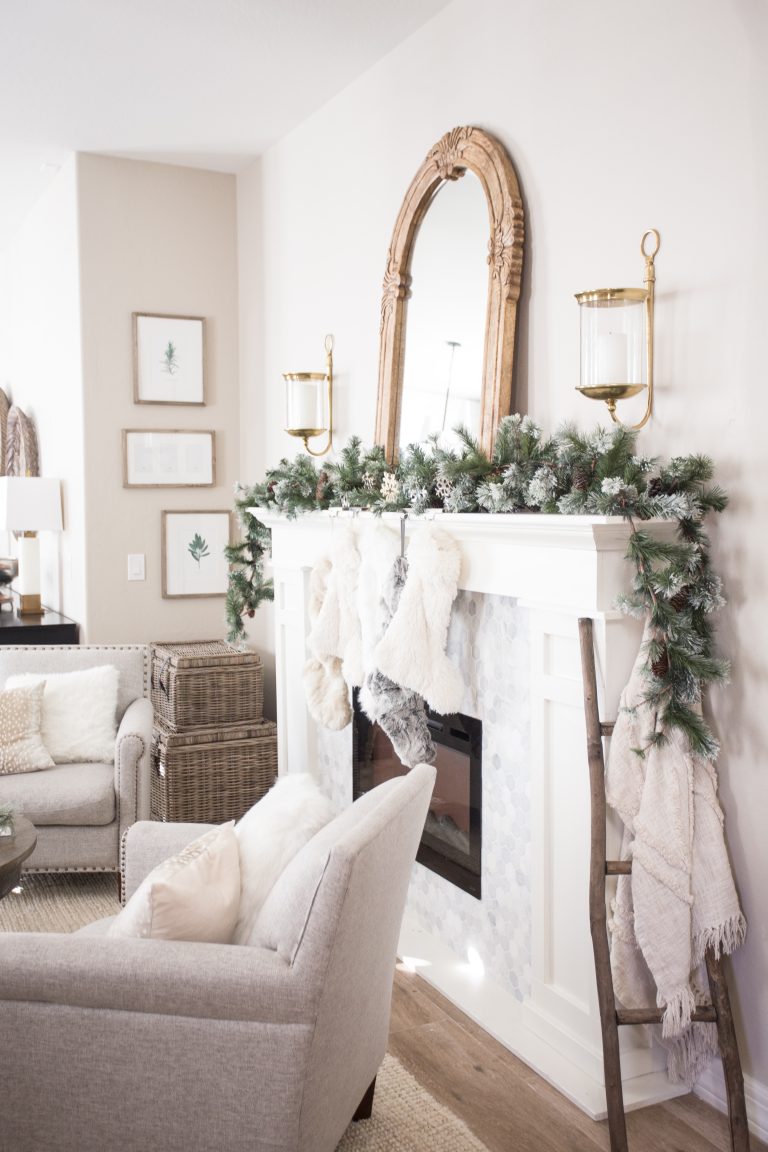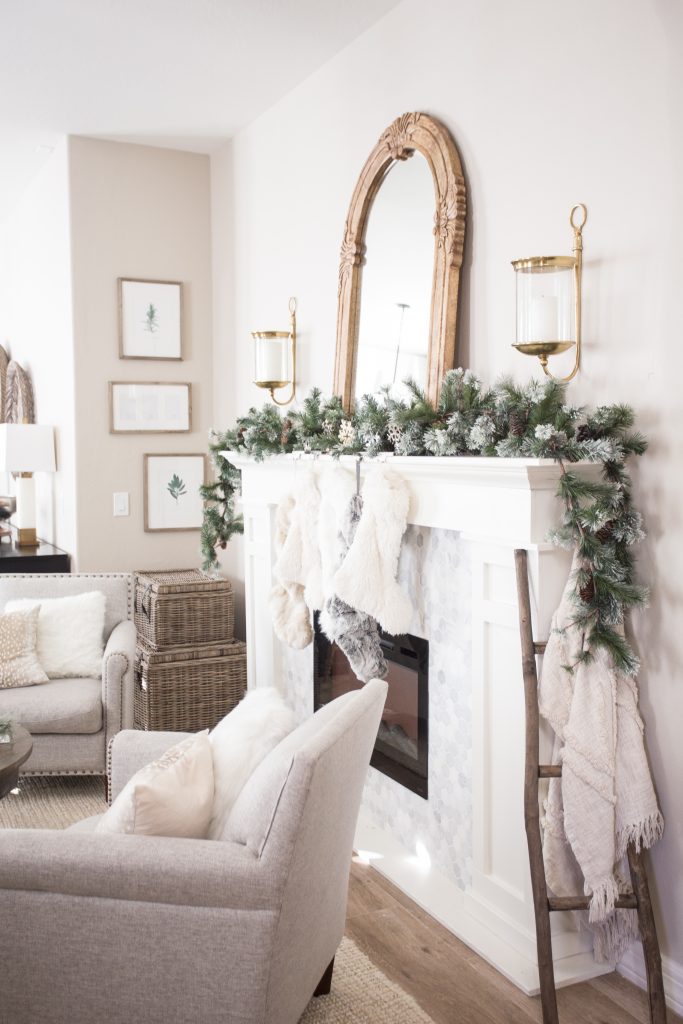 This year I added a little village to a few floating shelves I found at Pottery Barn Outlet. ( That outlet is the best thing that ever happened to me…hahah) The galvanized houses are the perfect touch! I picked them up at Walmart as a part of my decor challenges that I do for them each month. I thought they were the perfect touch to the space and gives it more a playful feel!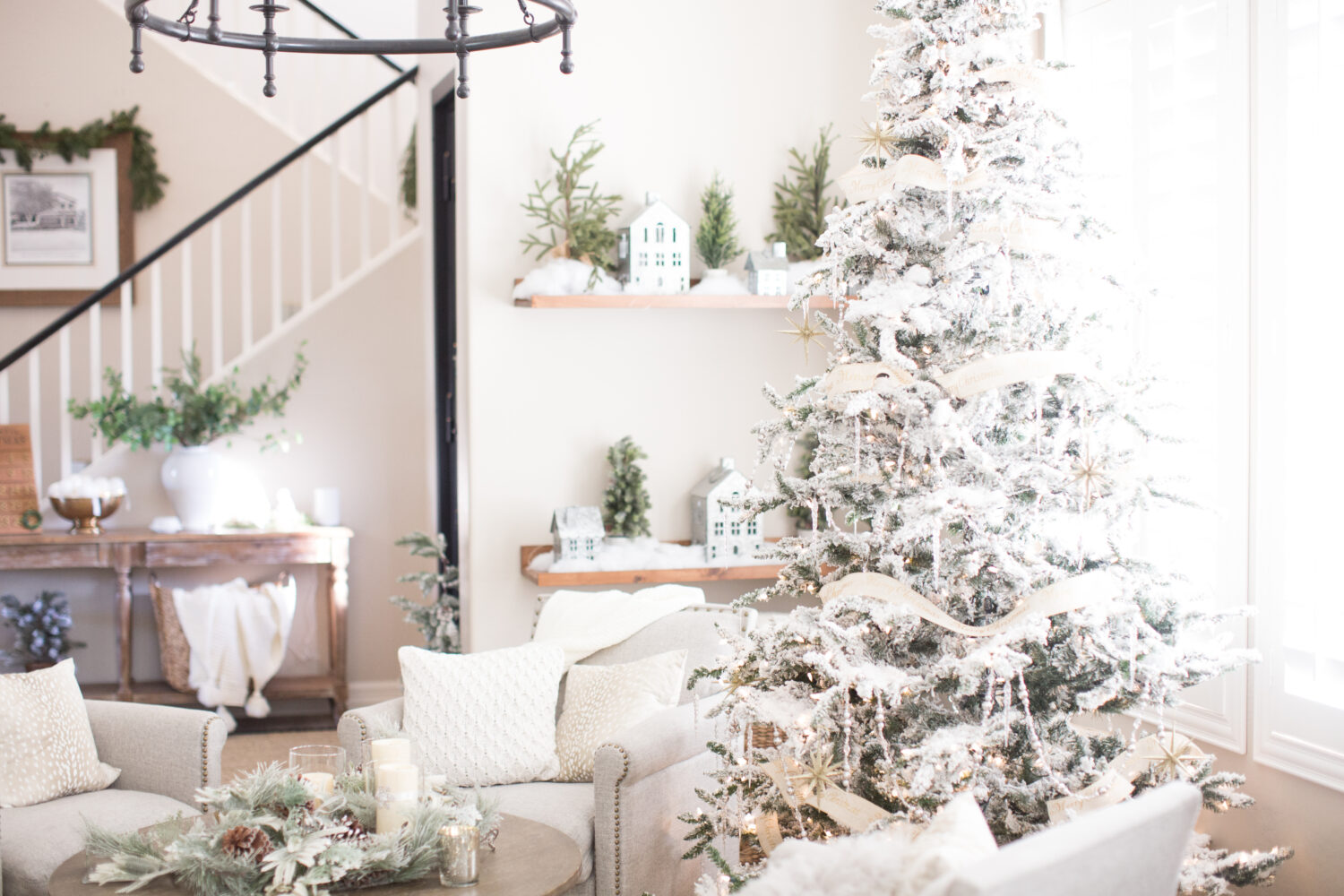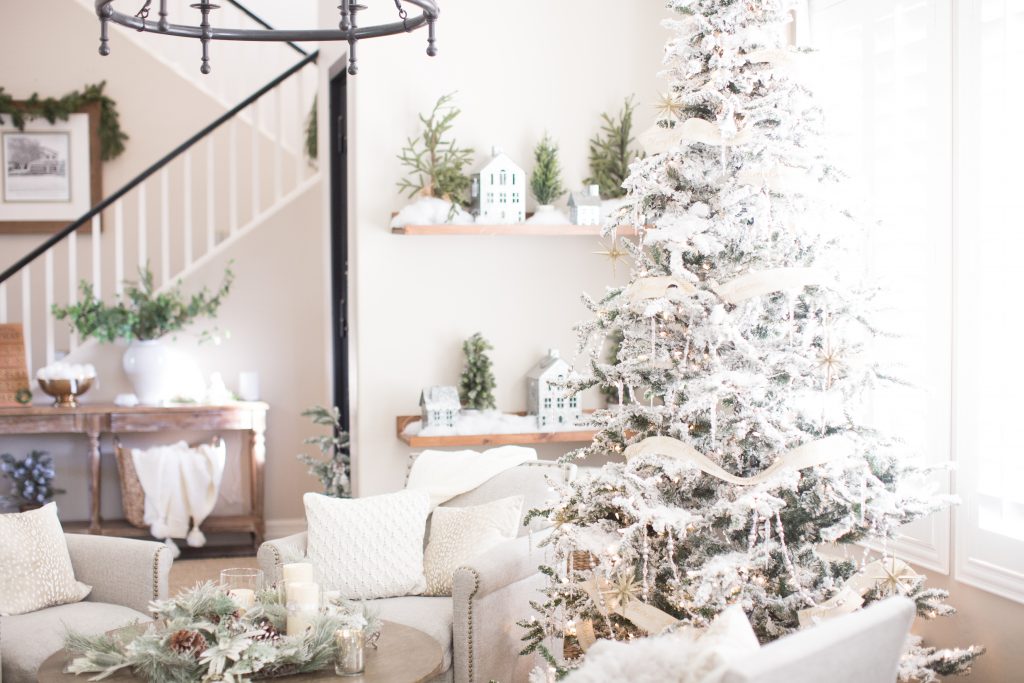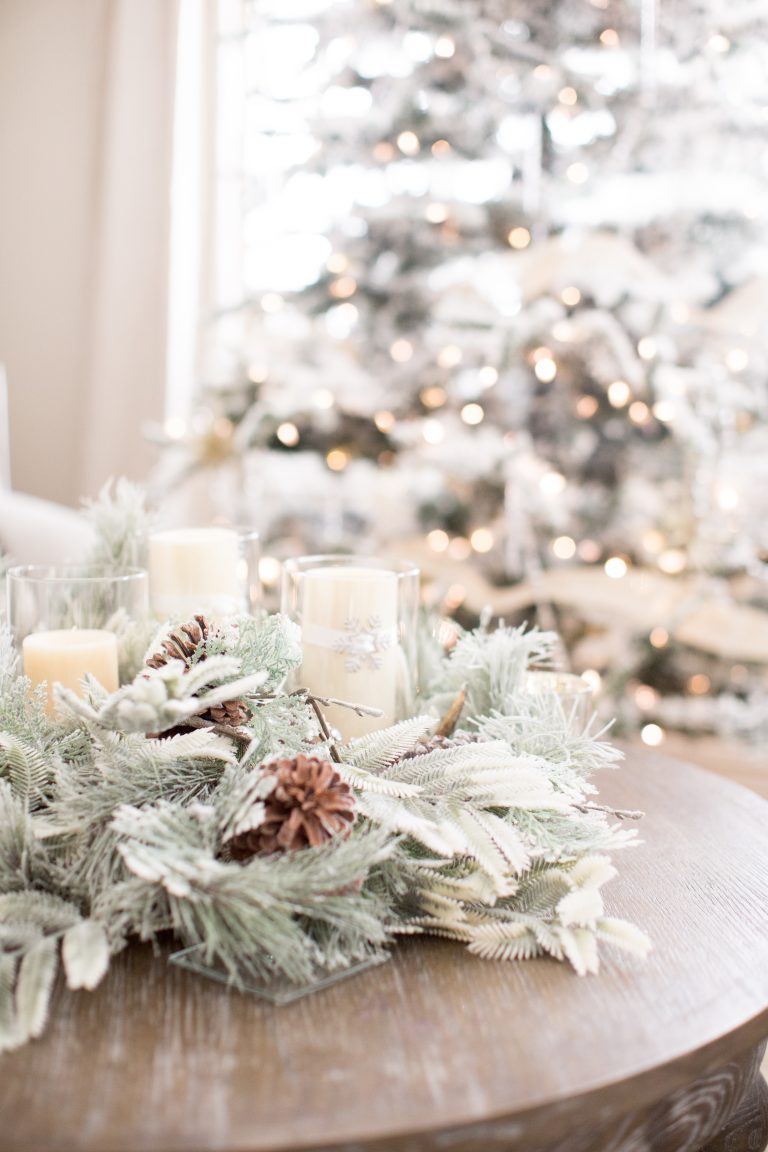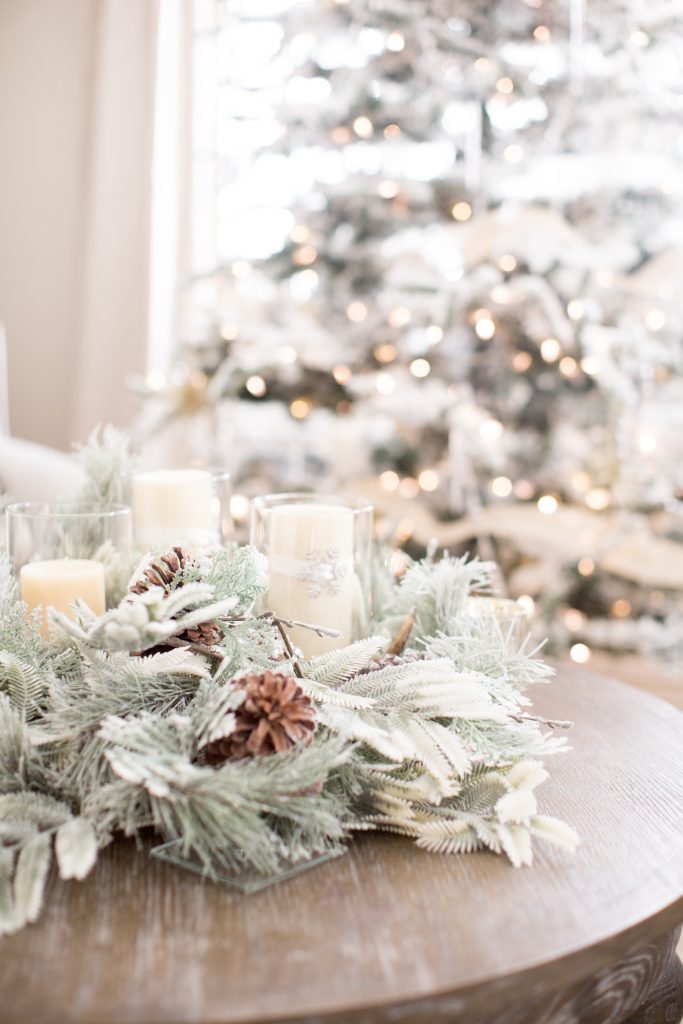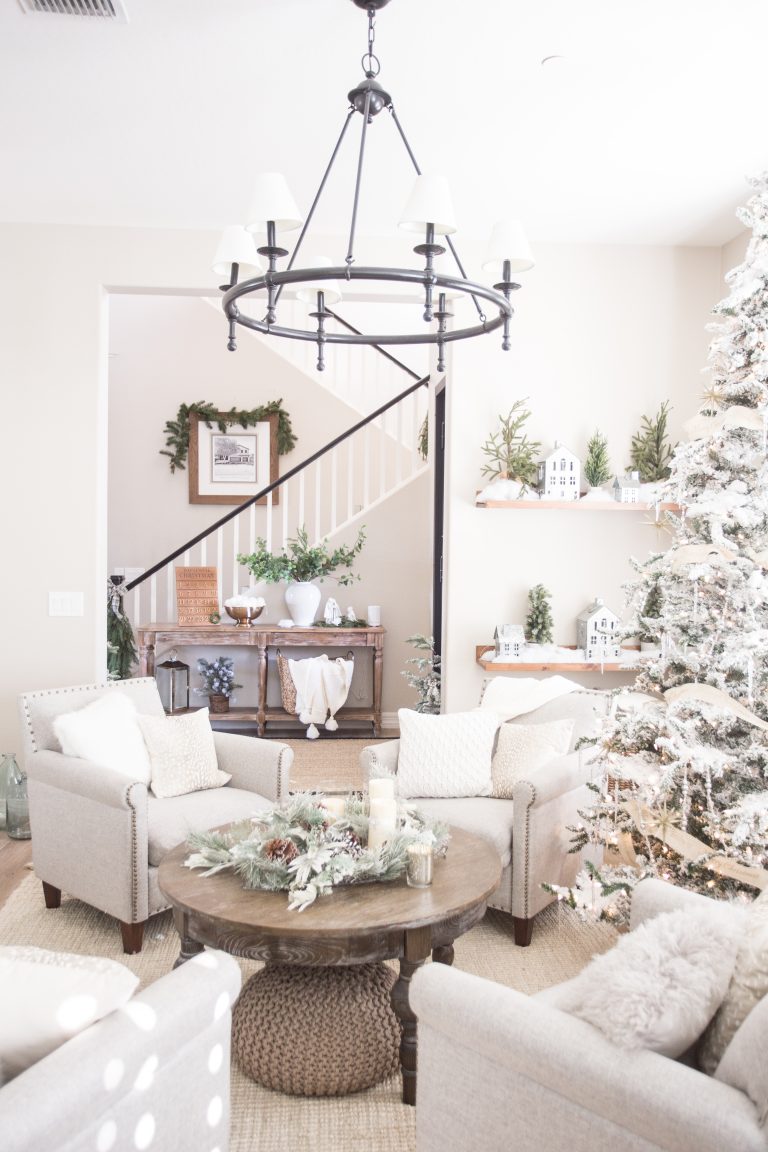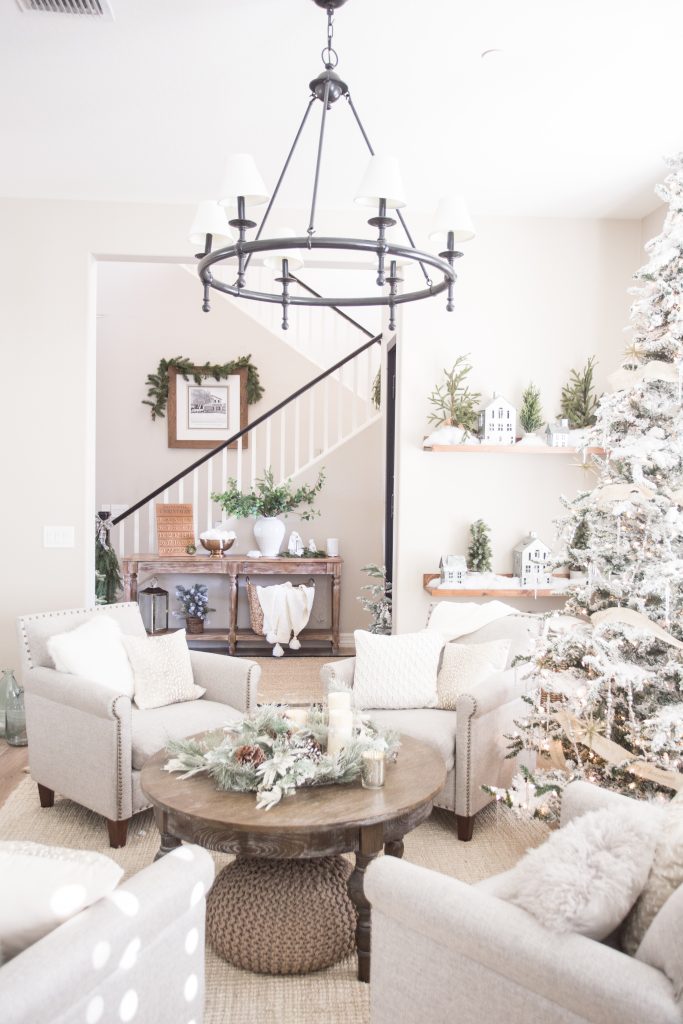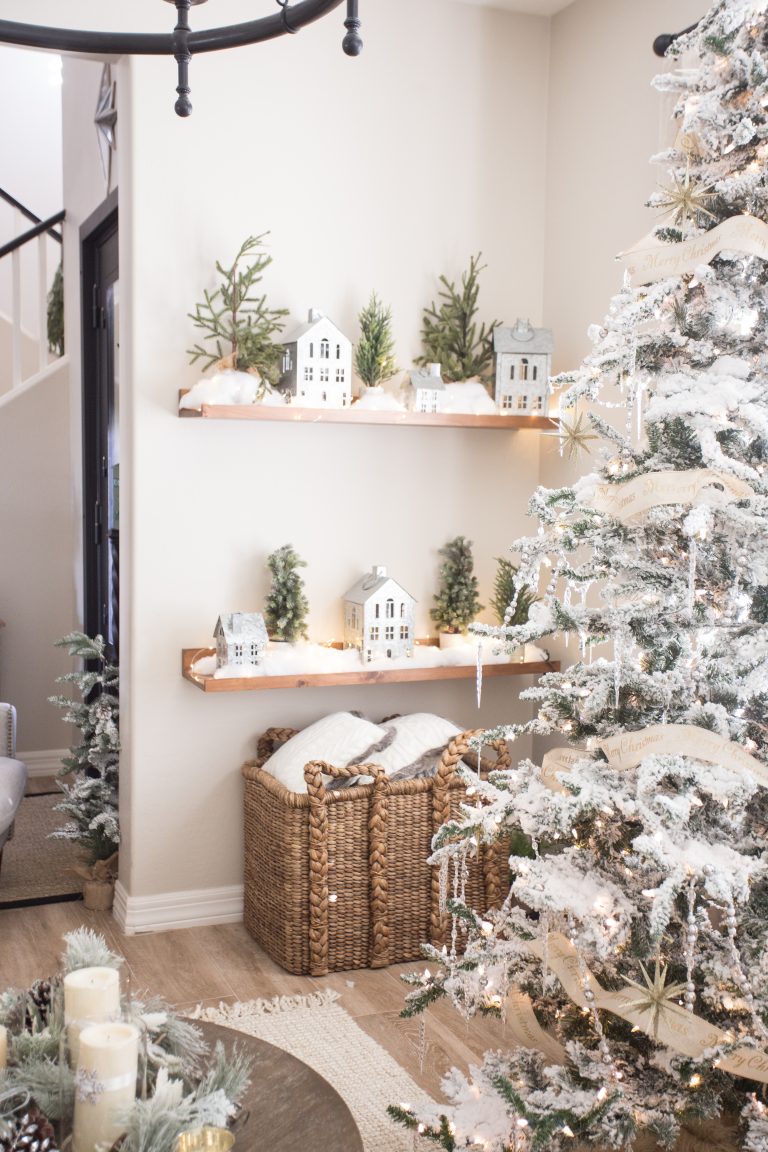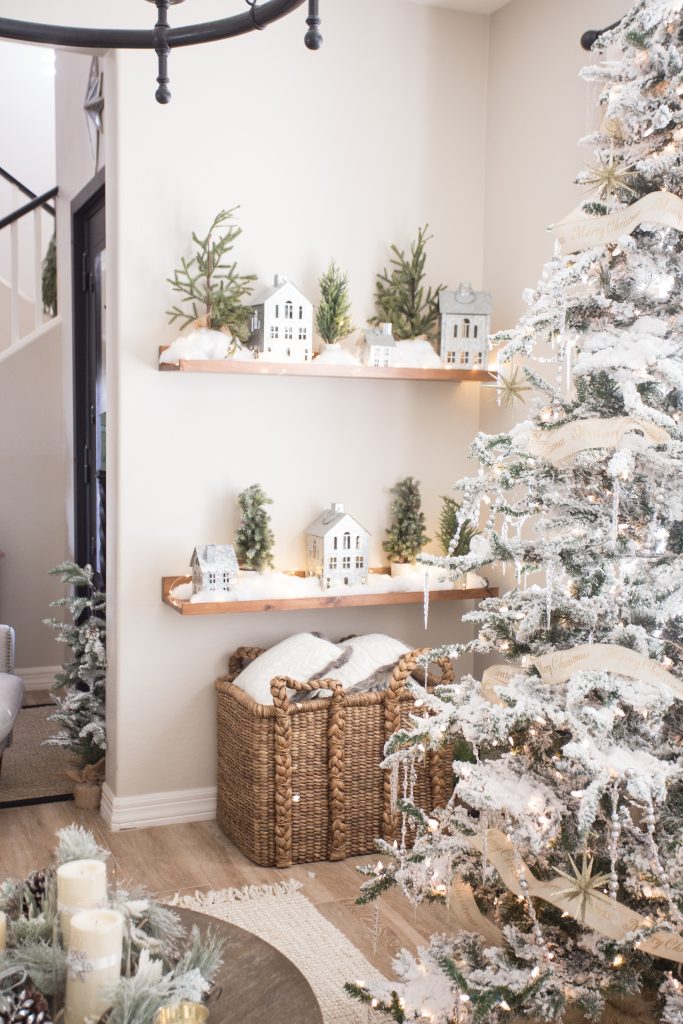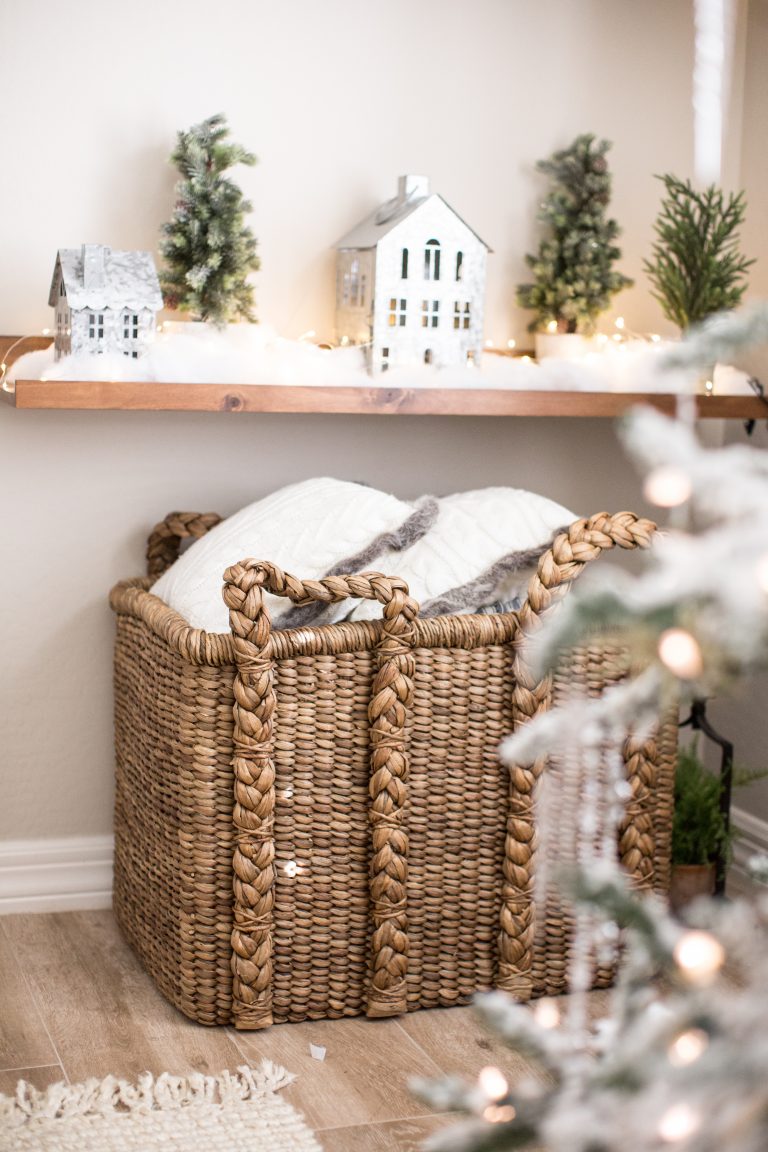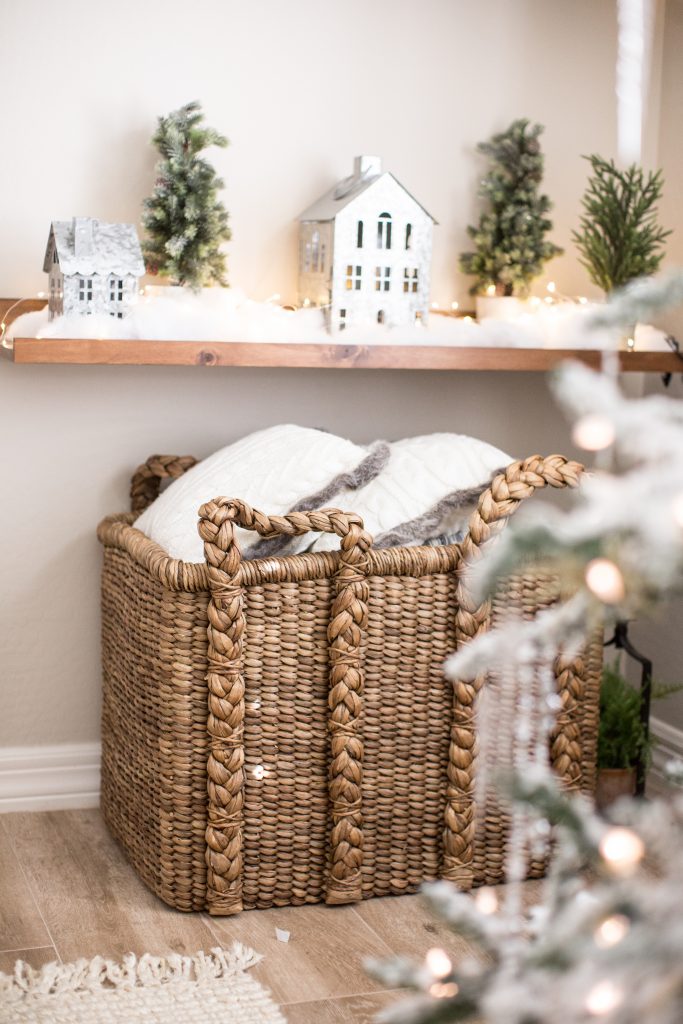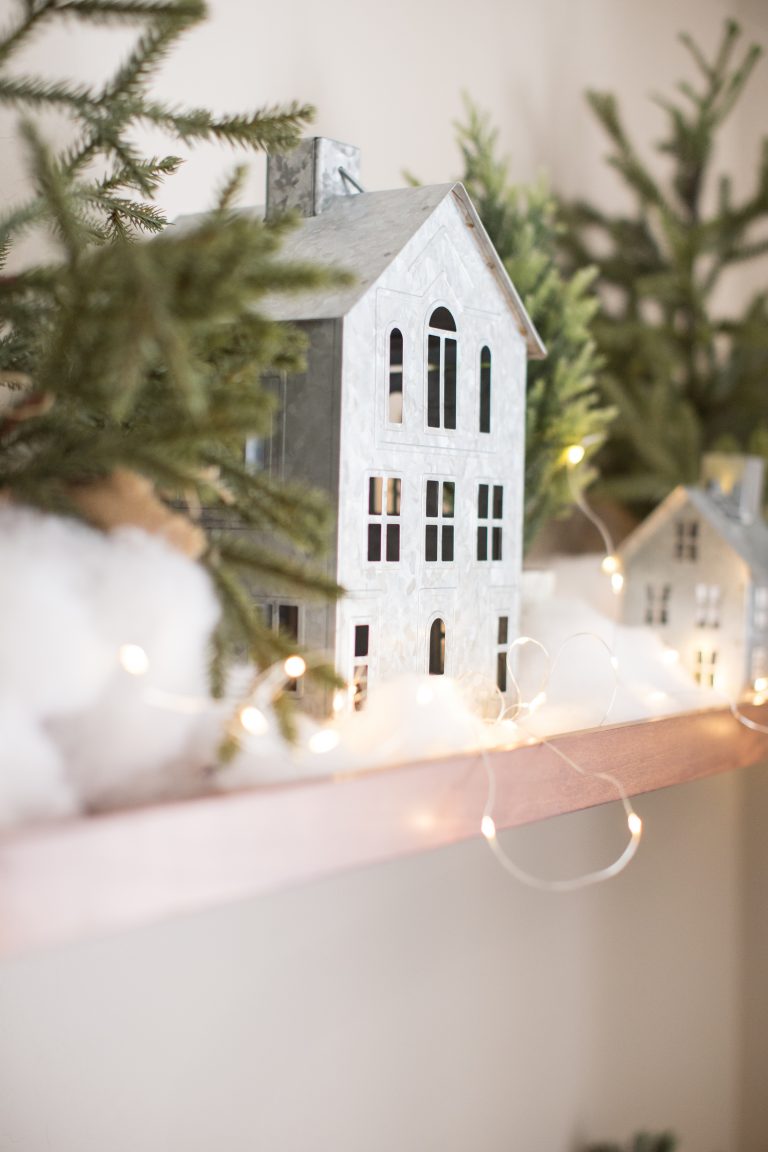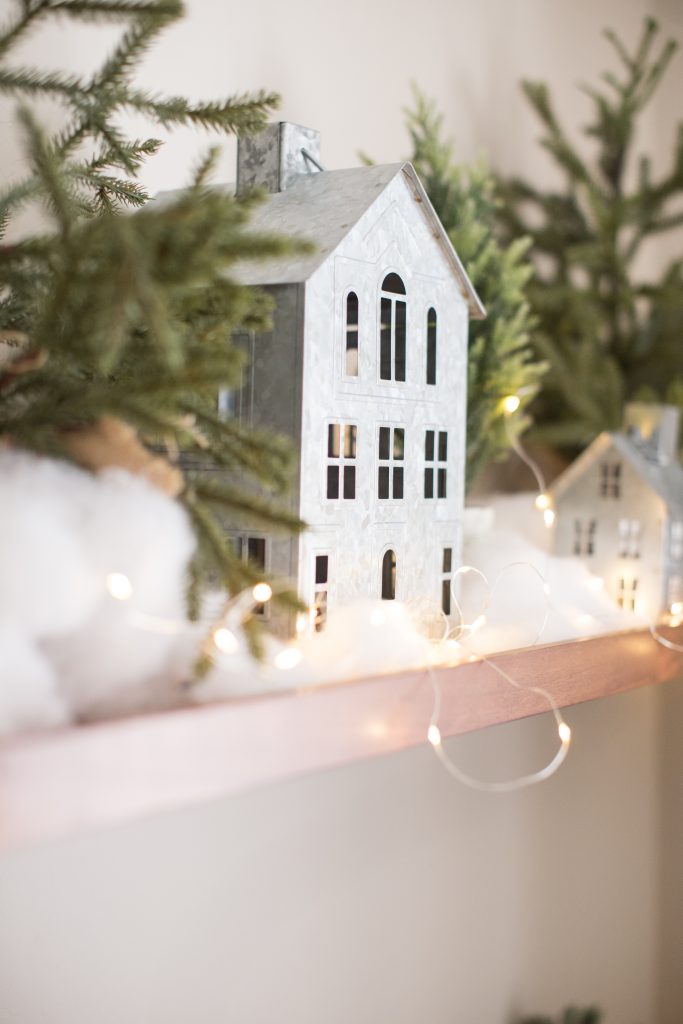 I kept this flocked tree simple this year by using a " Merry Christmas" ribbon I found at Michaels, garland beads, and some icicle ornaments. The star ornaments are another one of my favorites I picked up at Target and were $3 each!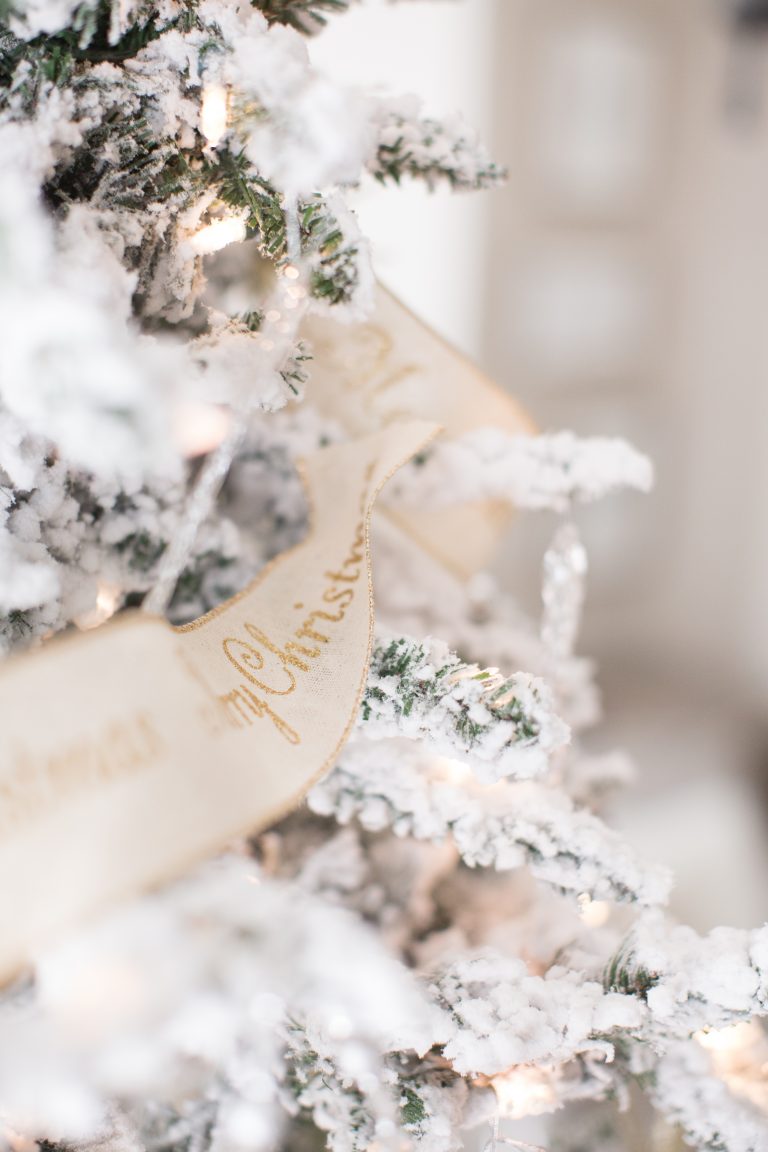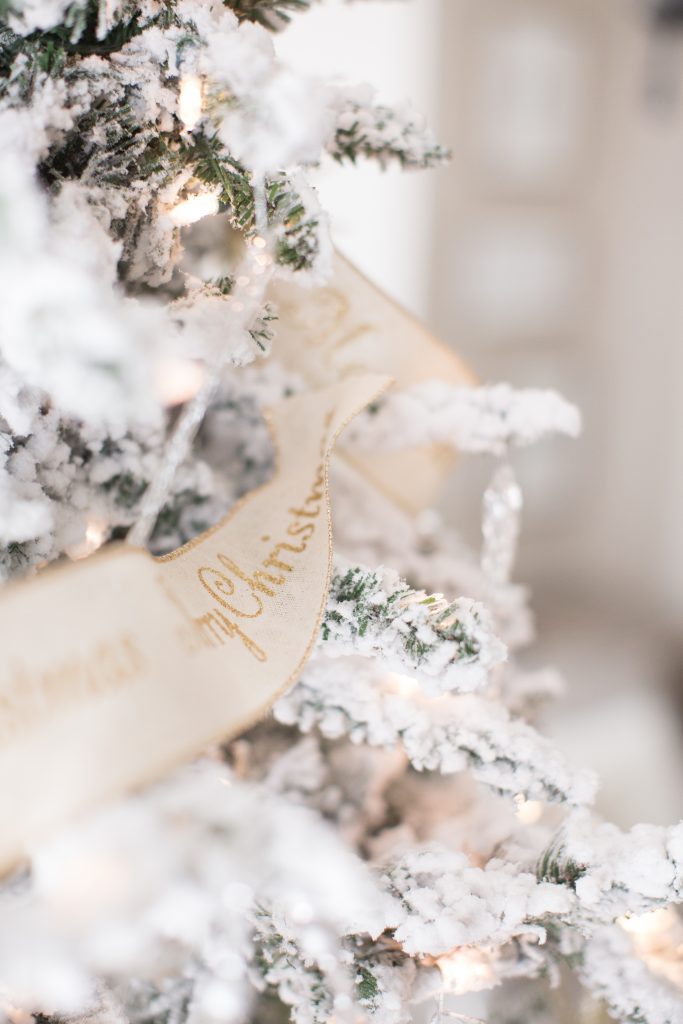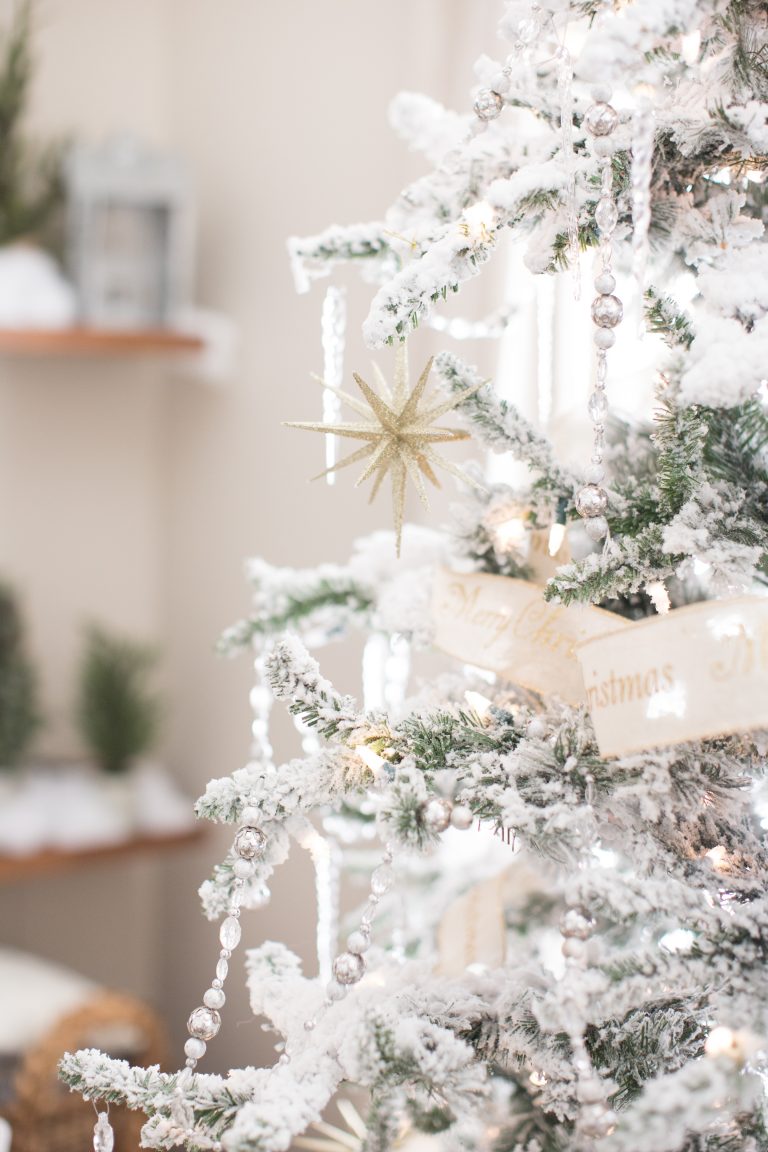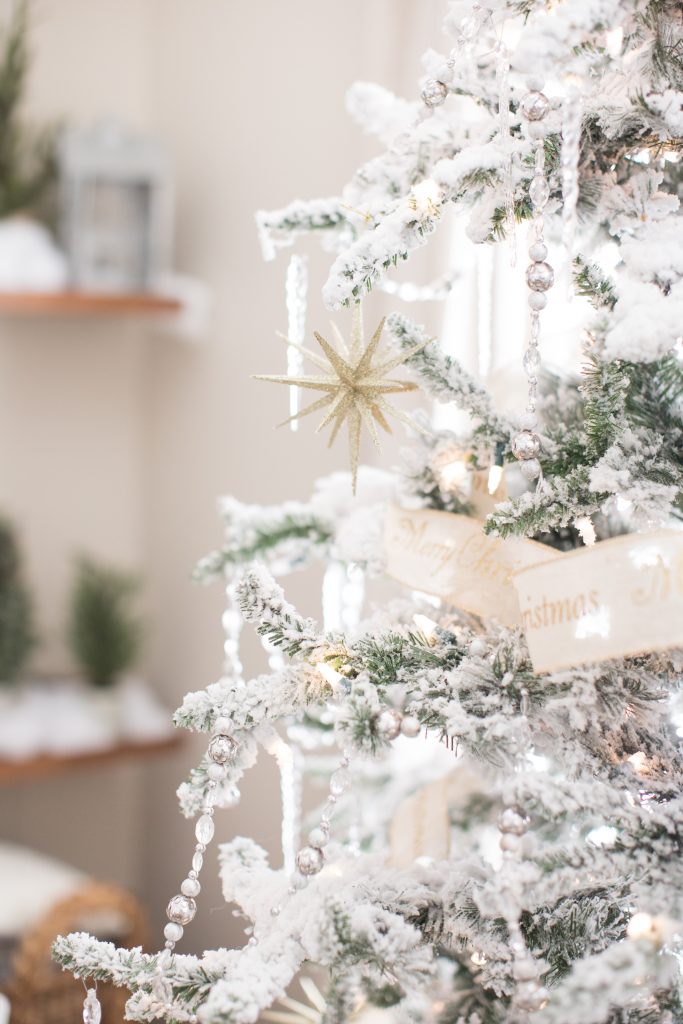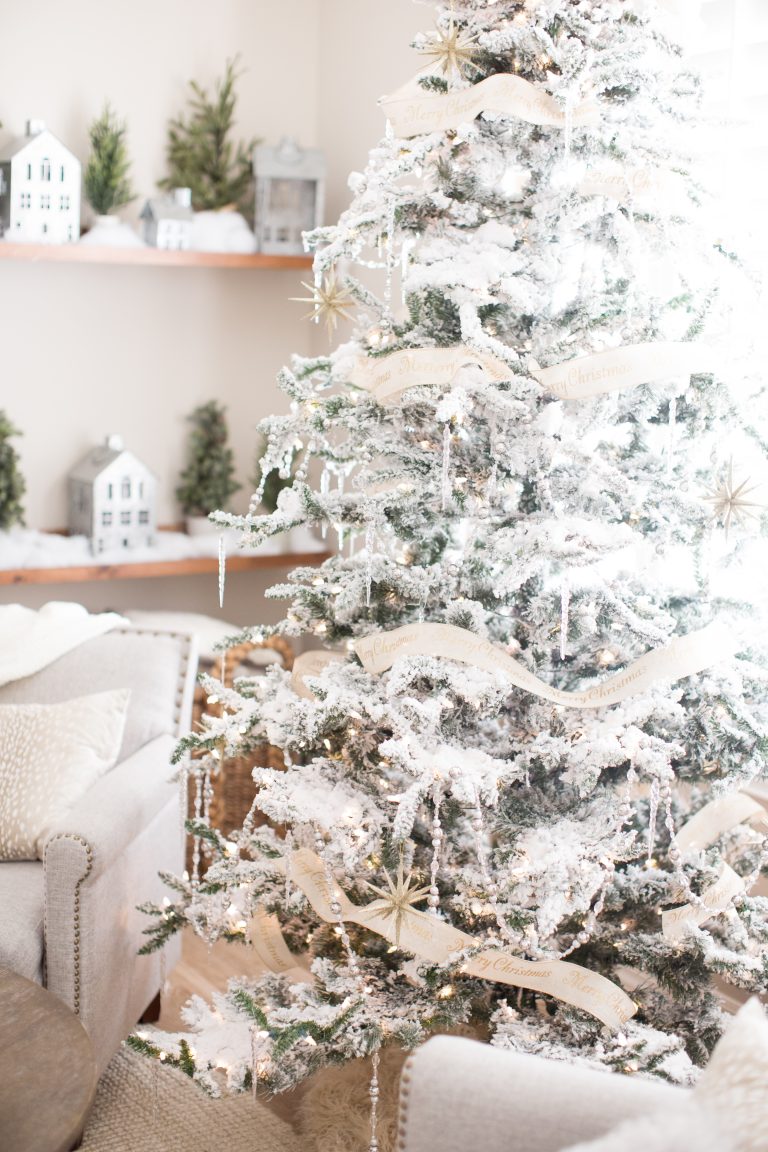 Shop the Living Room:

Family Room Christmas Decor
We just recently had this beautiful built in installed last month and so far I am loving what it adds to the space. The color ( Secret Garden Sherwin Williams), the design and the functionality of it just makes me so happy! Once Christmas is over, I will install the hardware ( I decided to go with polished nickel) and I will will show you guys how it looks everyday. But for now, it's decked out with all things Christmas.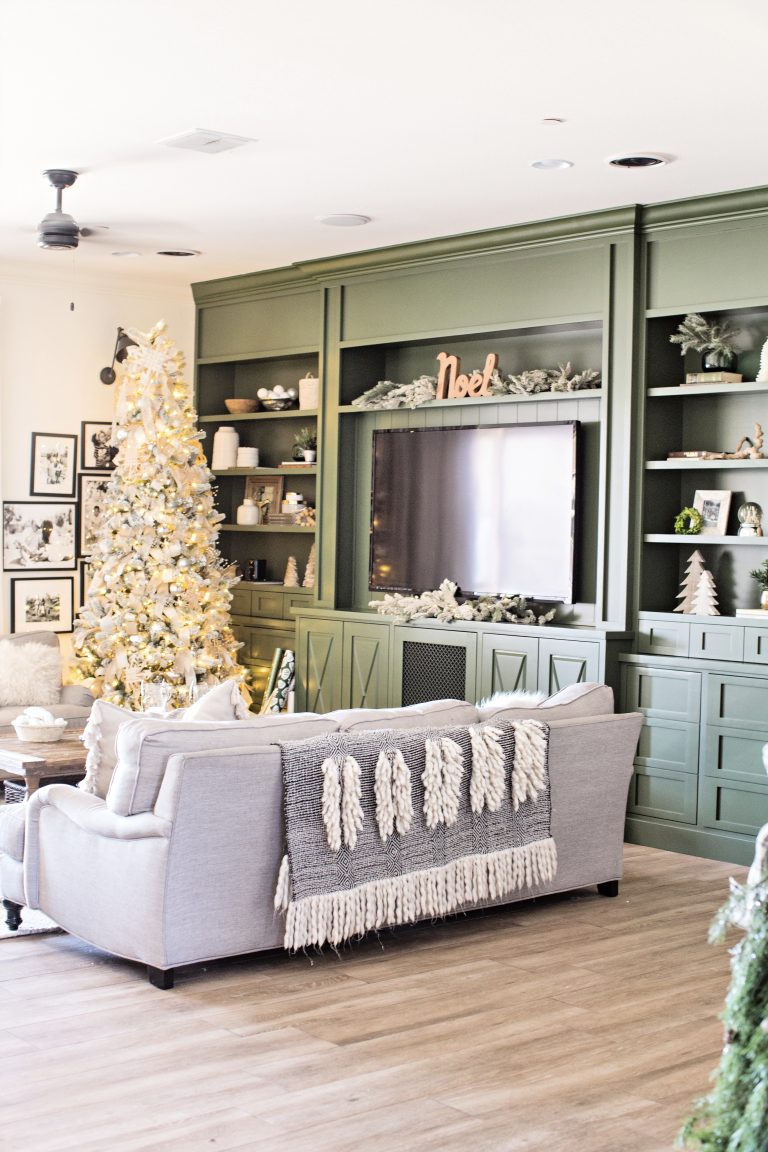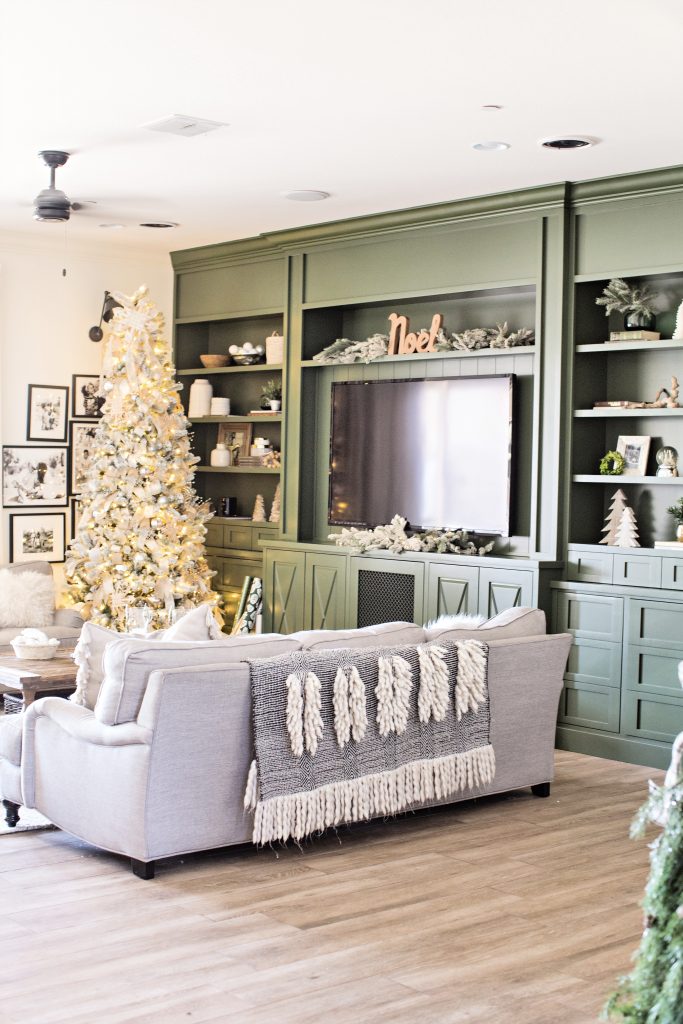 Our tree from King of Christmas is the star of the show in here. The 9ft flocked King Slim was a perfect fit for this tight space. I was worried we weren't going to be able to fit a tree over here, but it ended up working out great!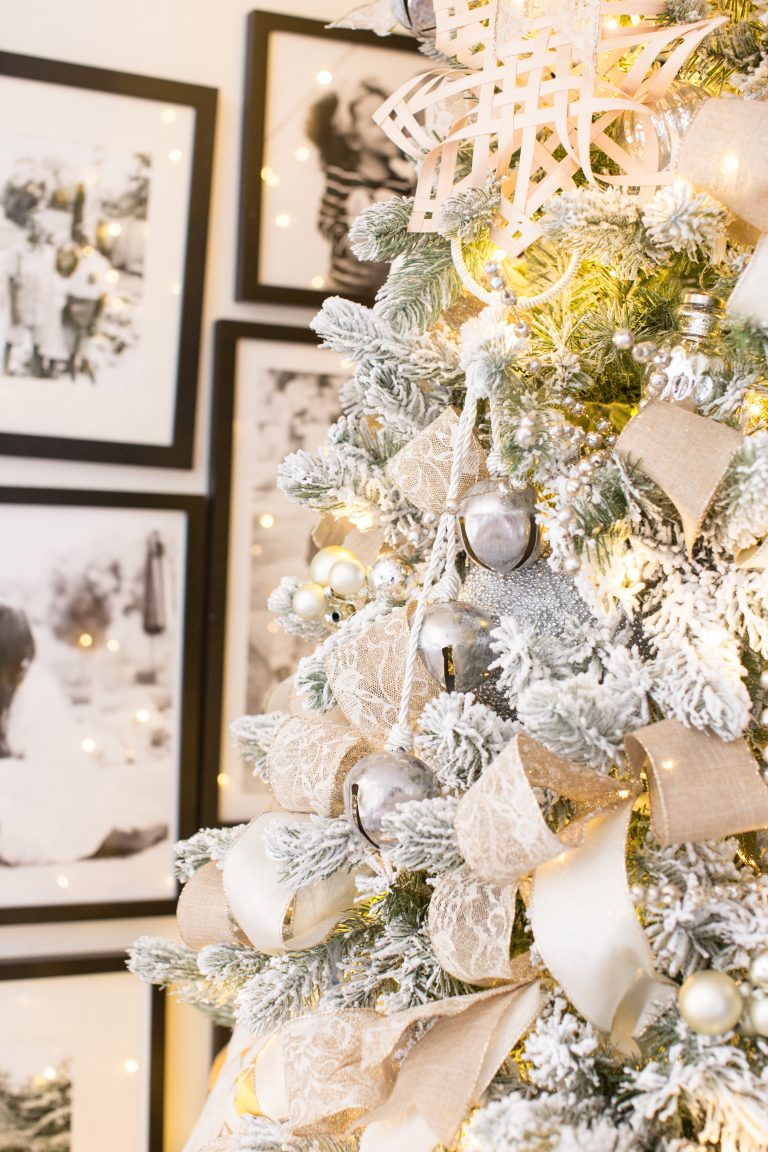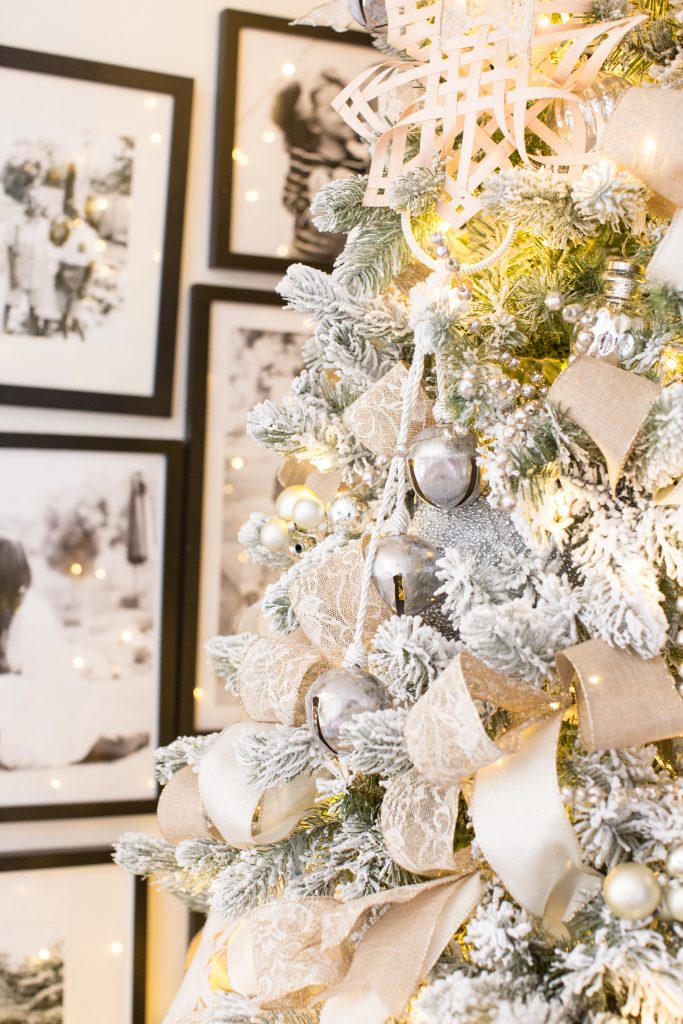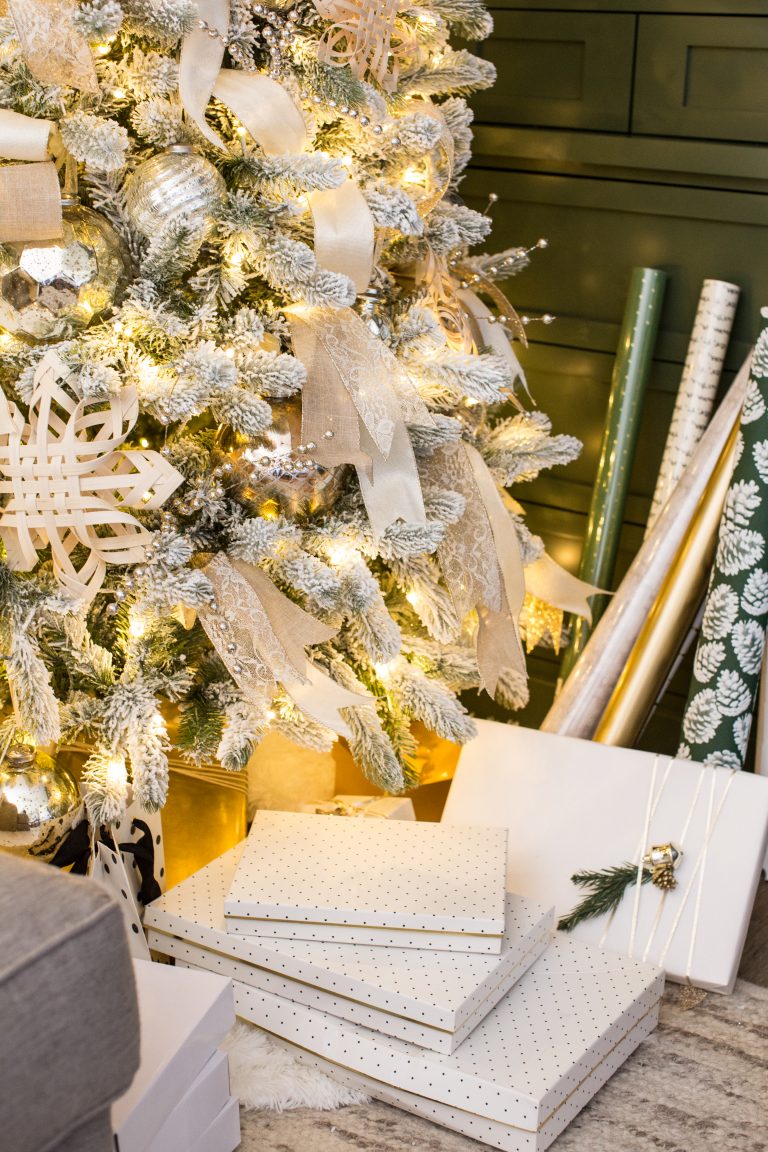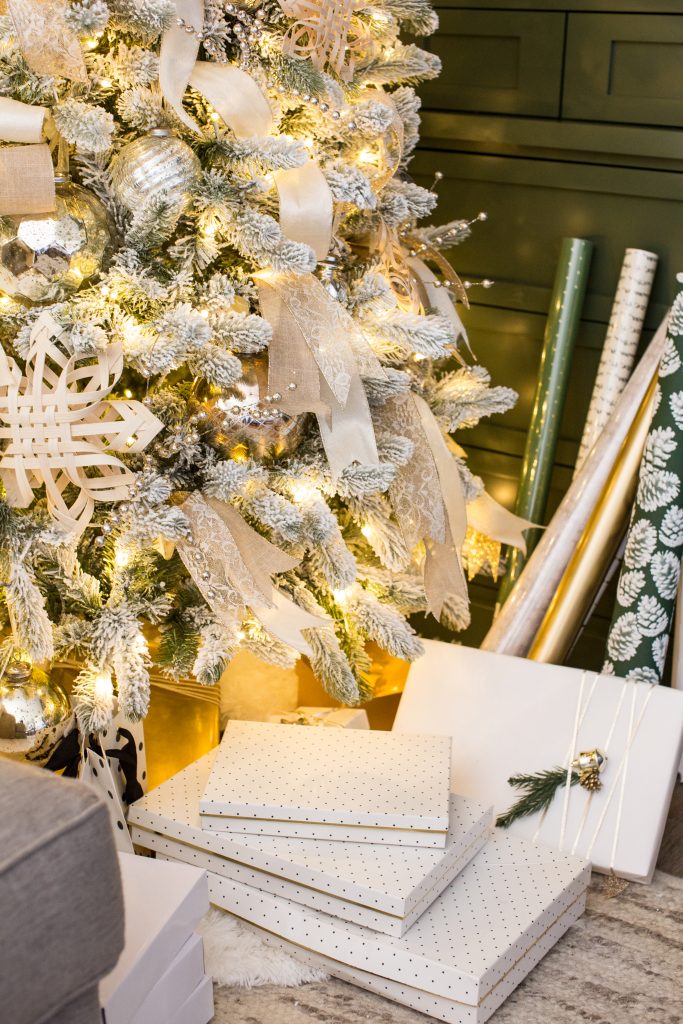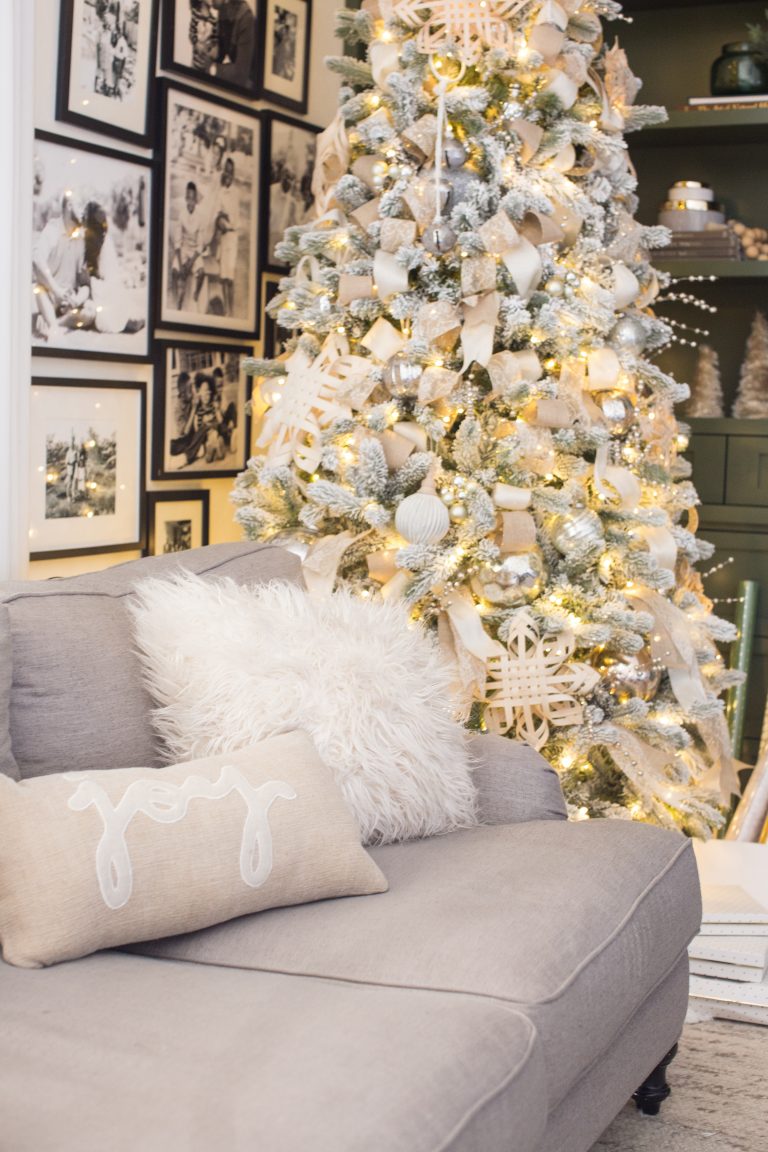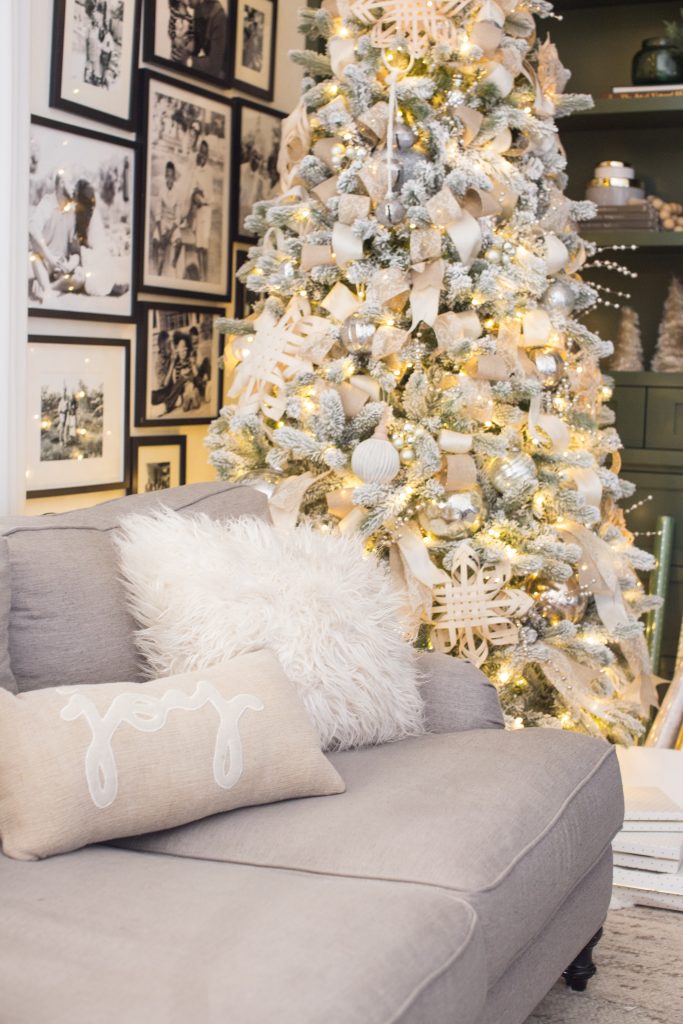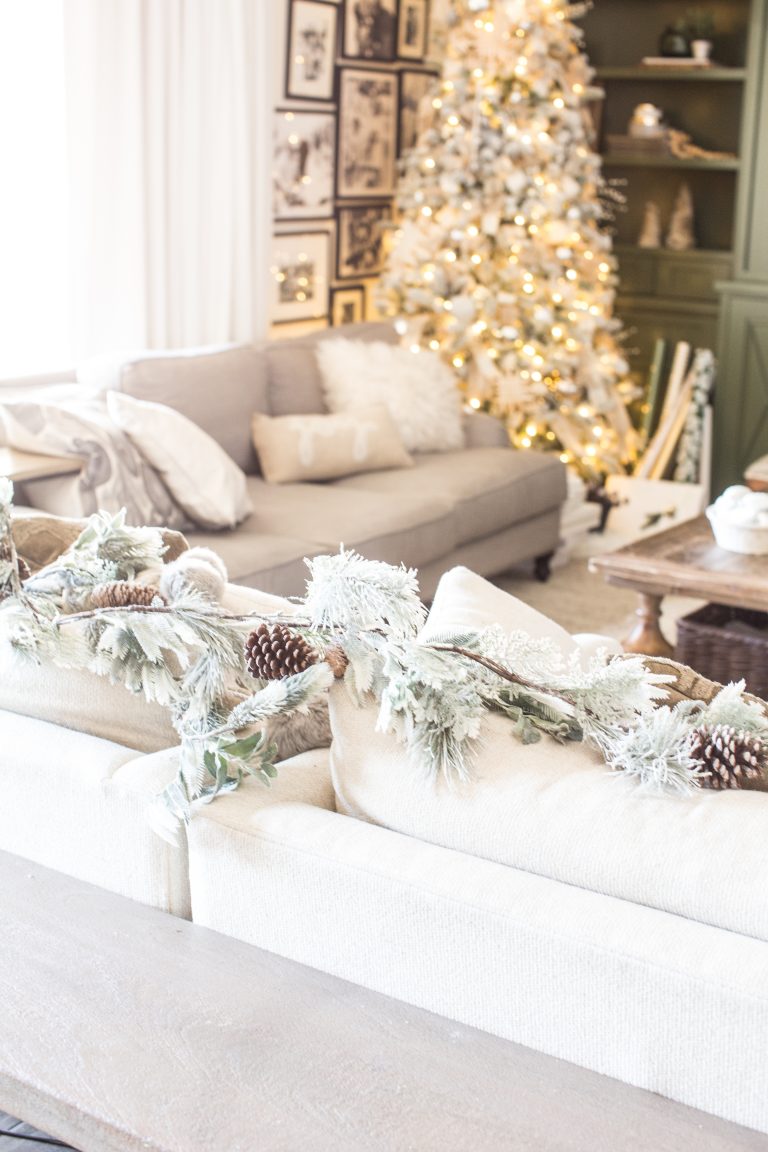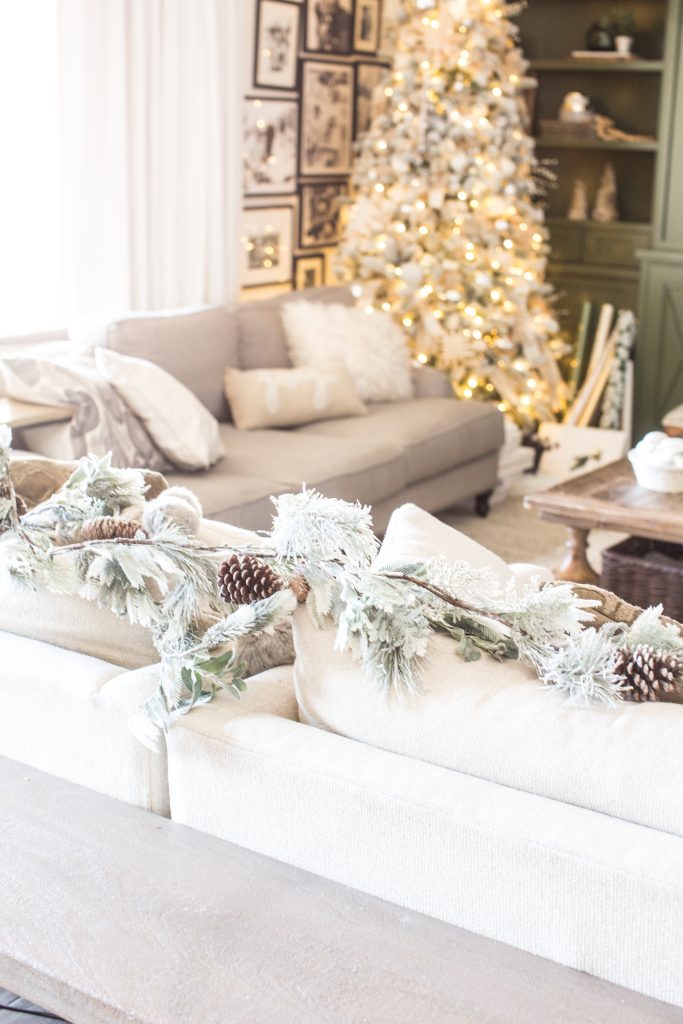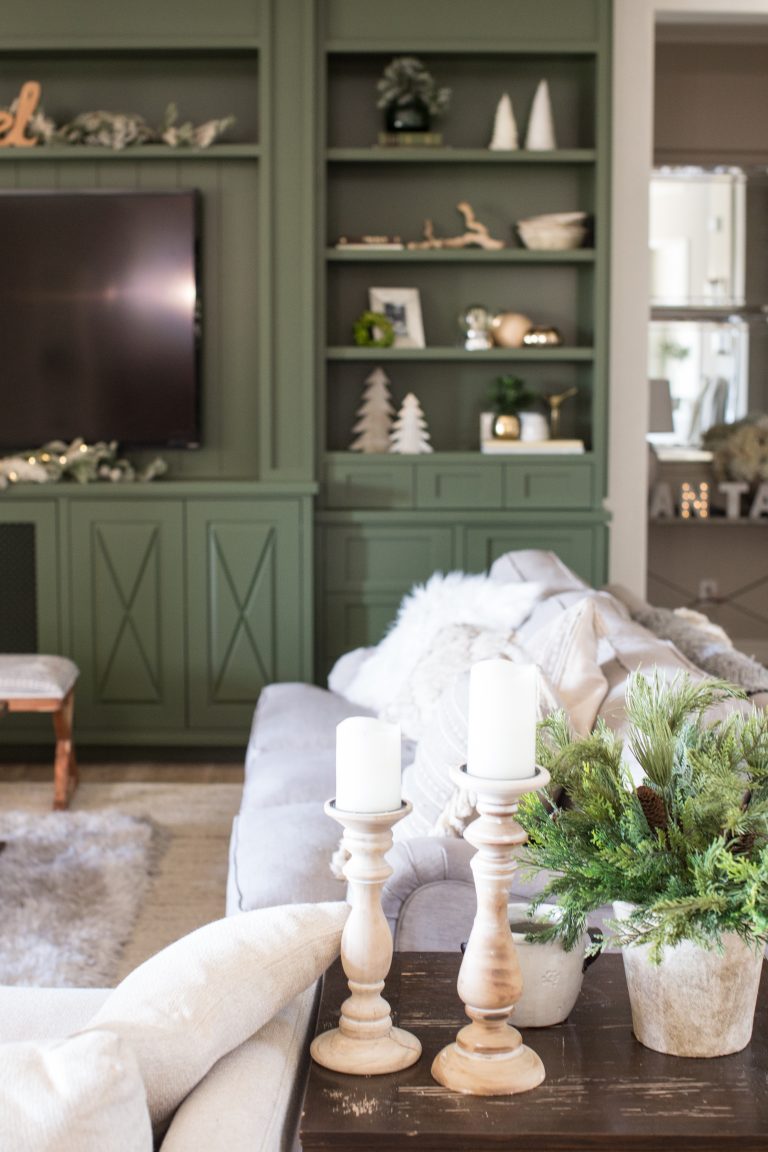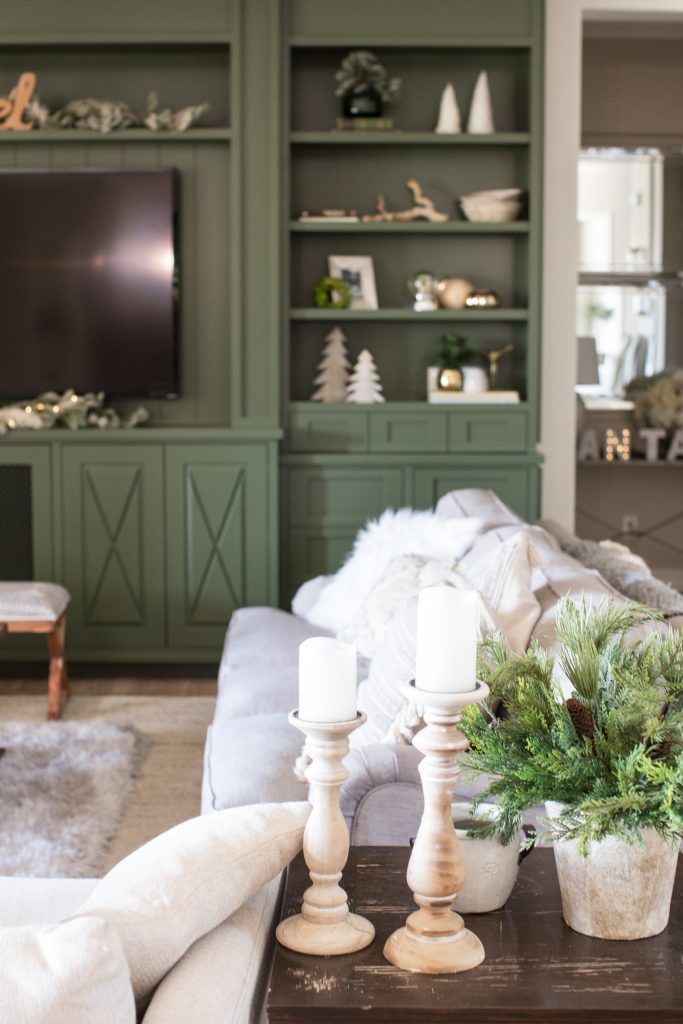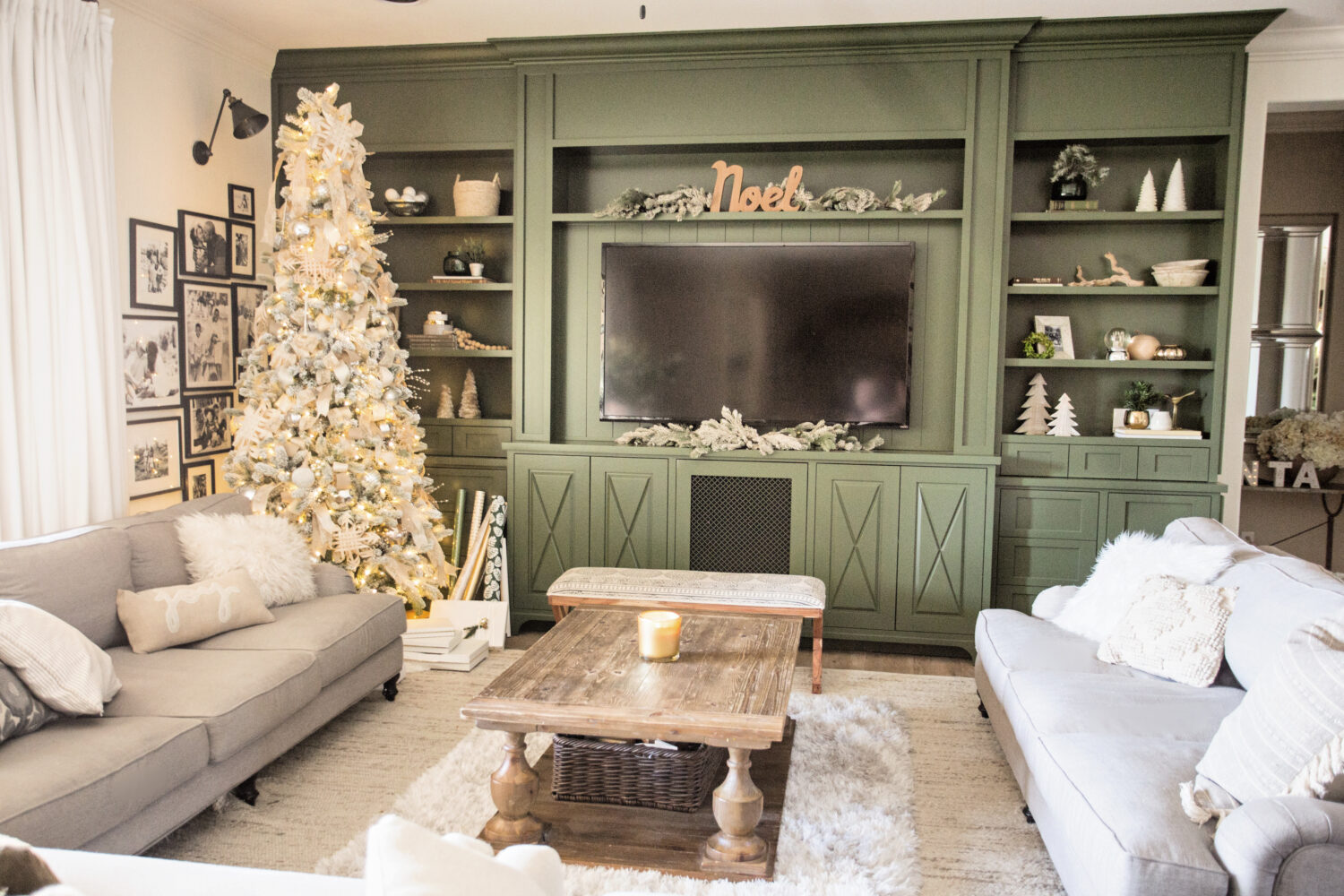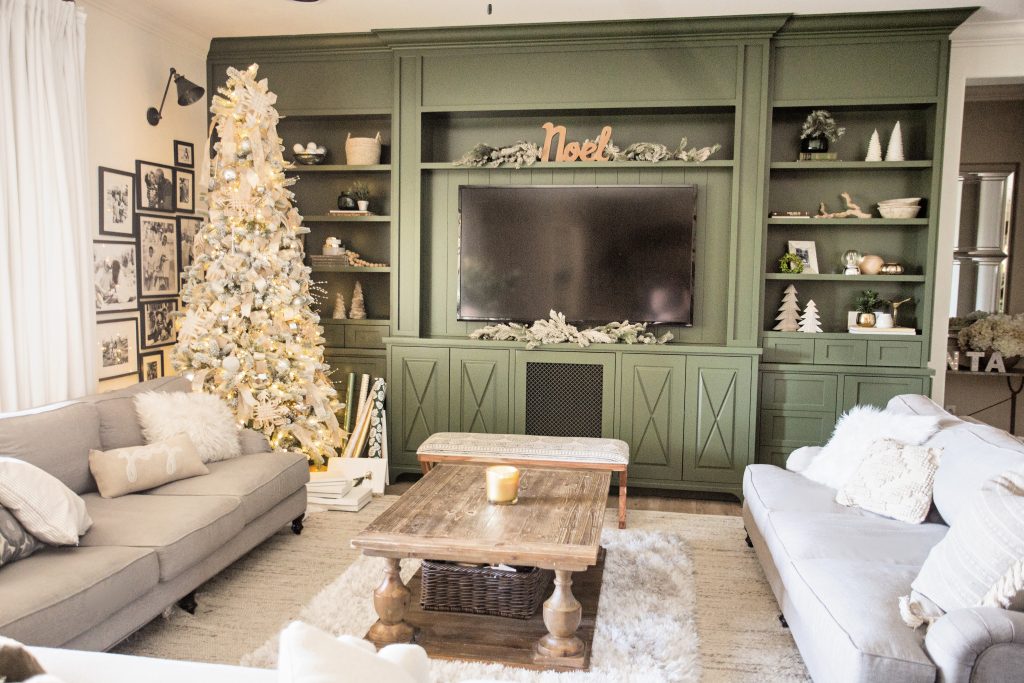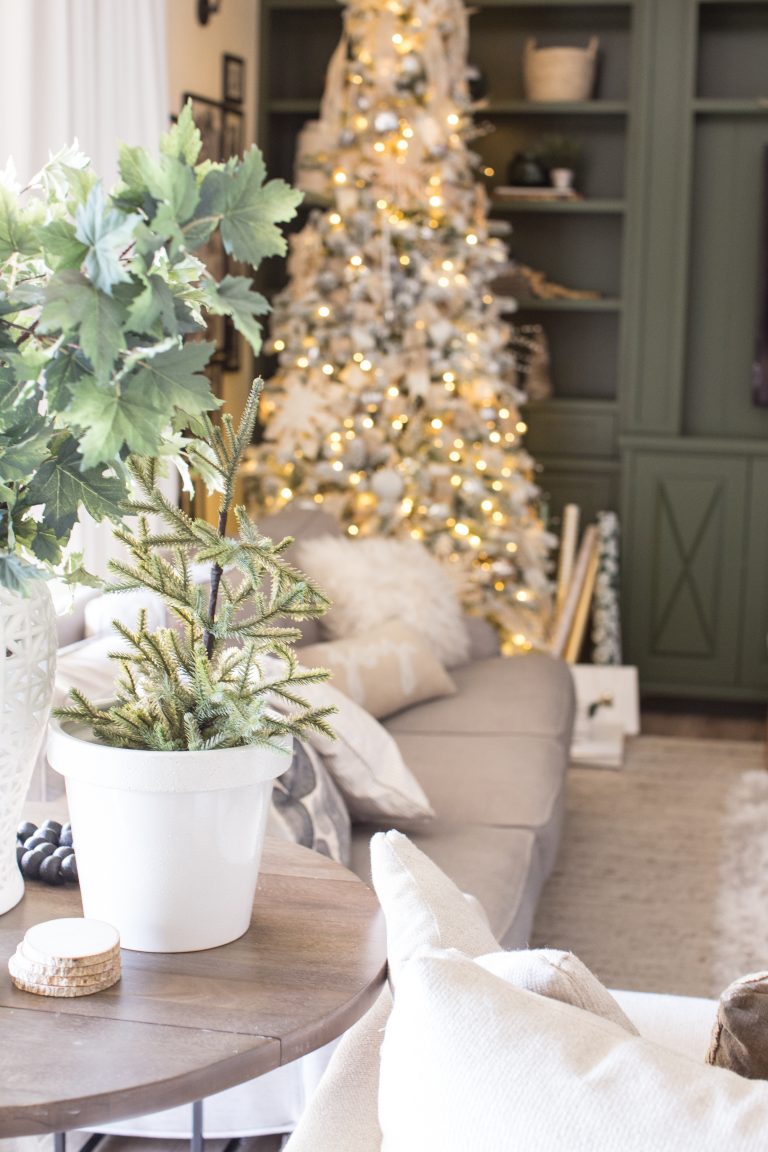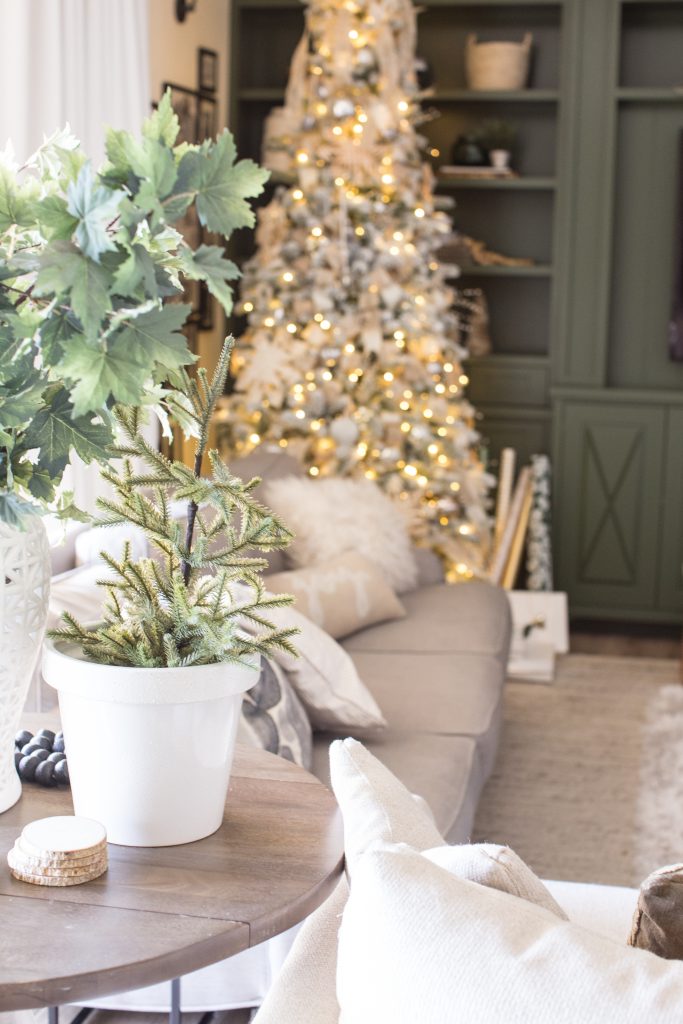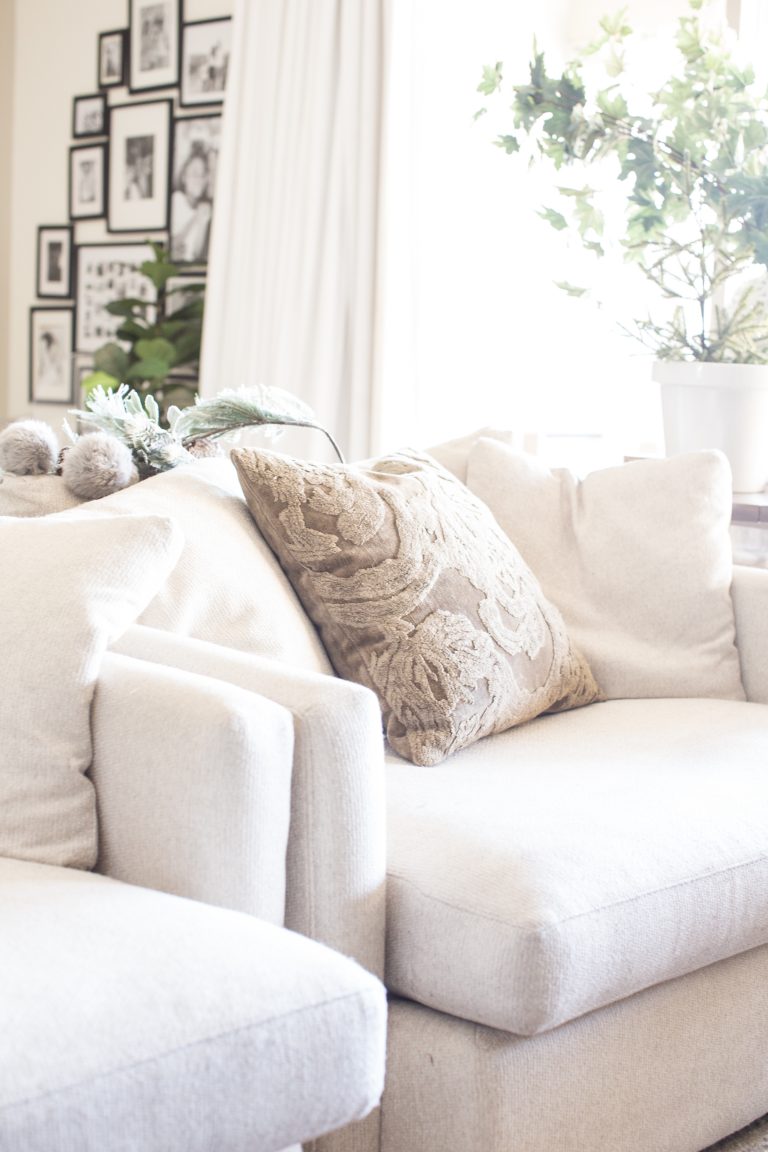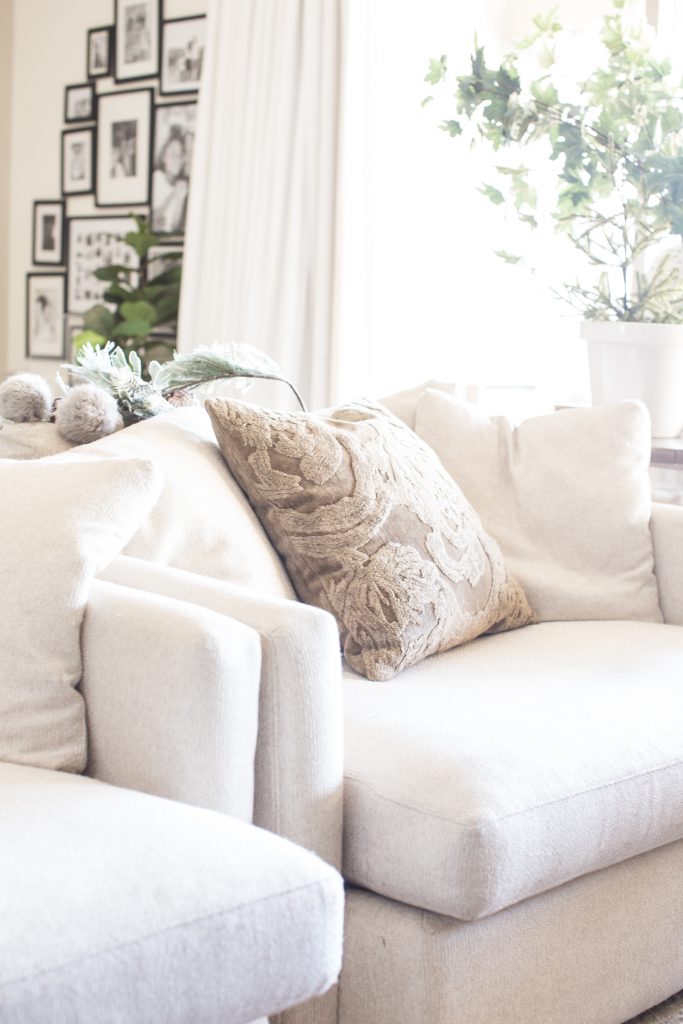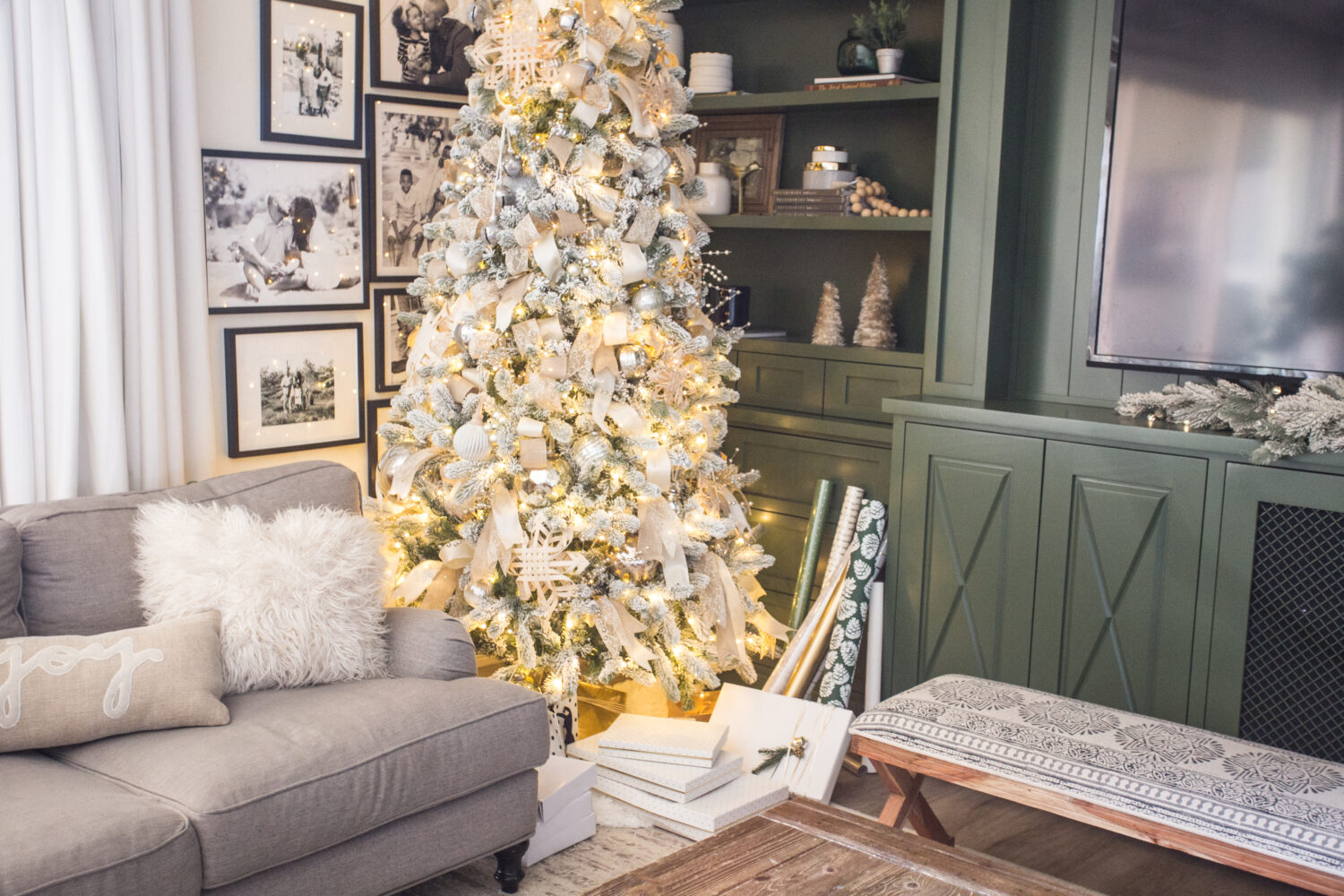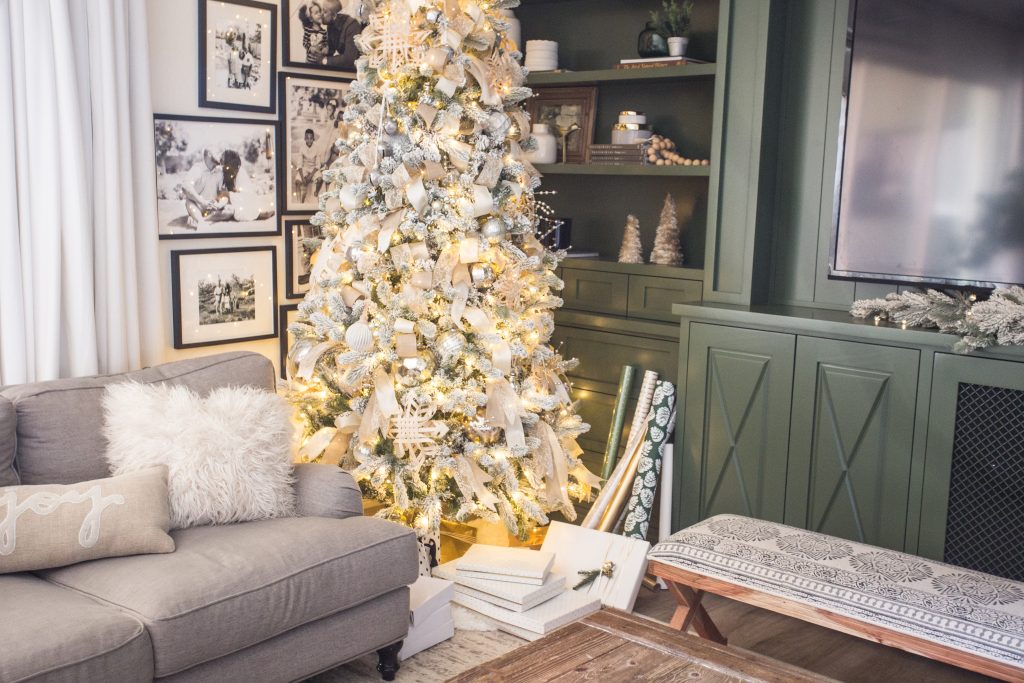 Shop the Family Room:

Looking for more pictures? Look out for our Christmas kitchen and entryway later this week!!
Source for this adorable calendar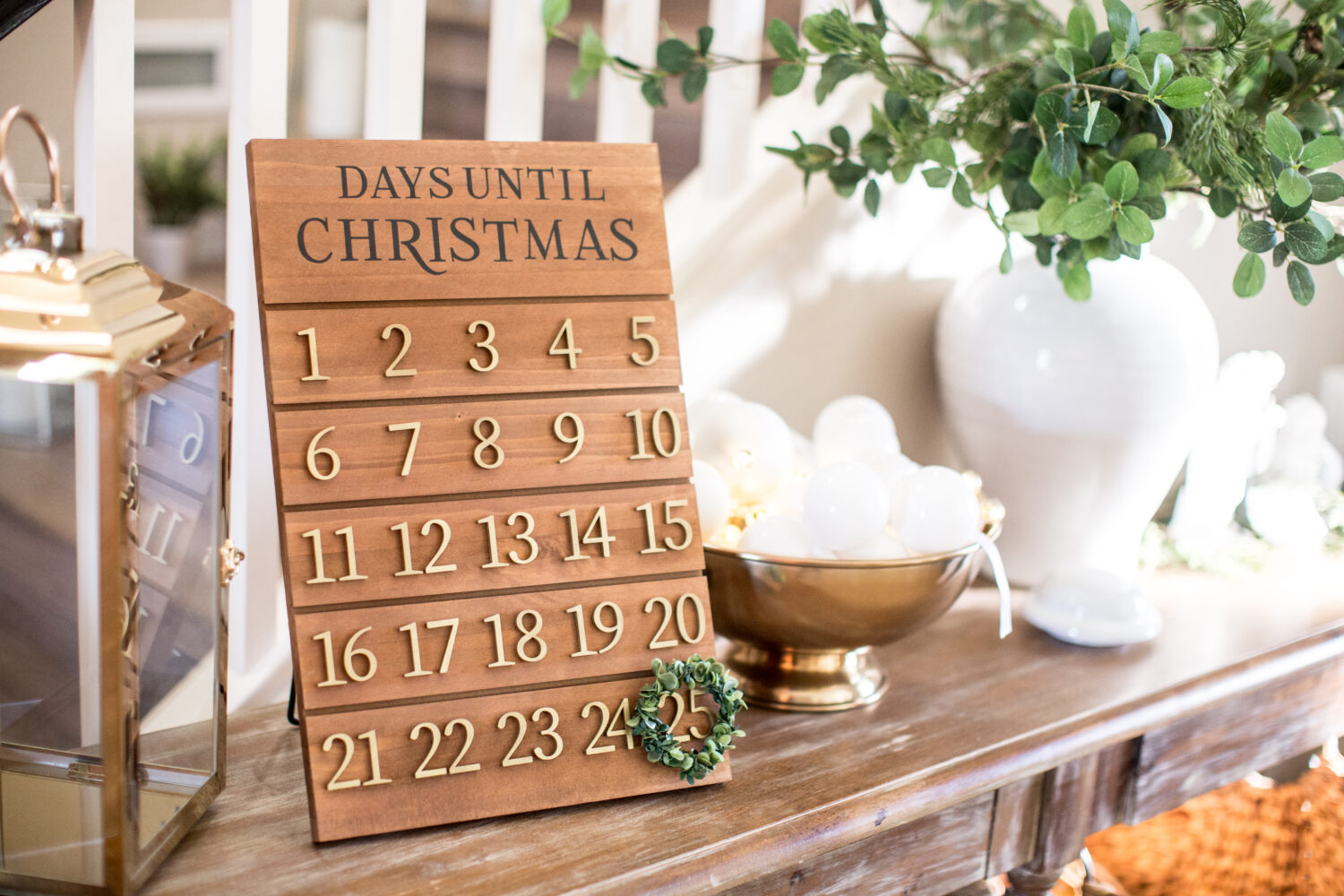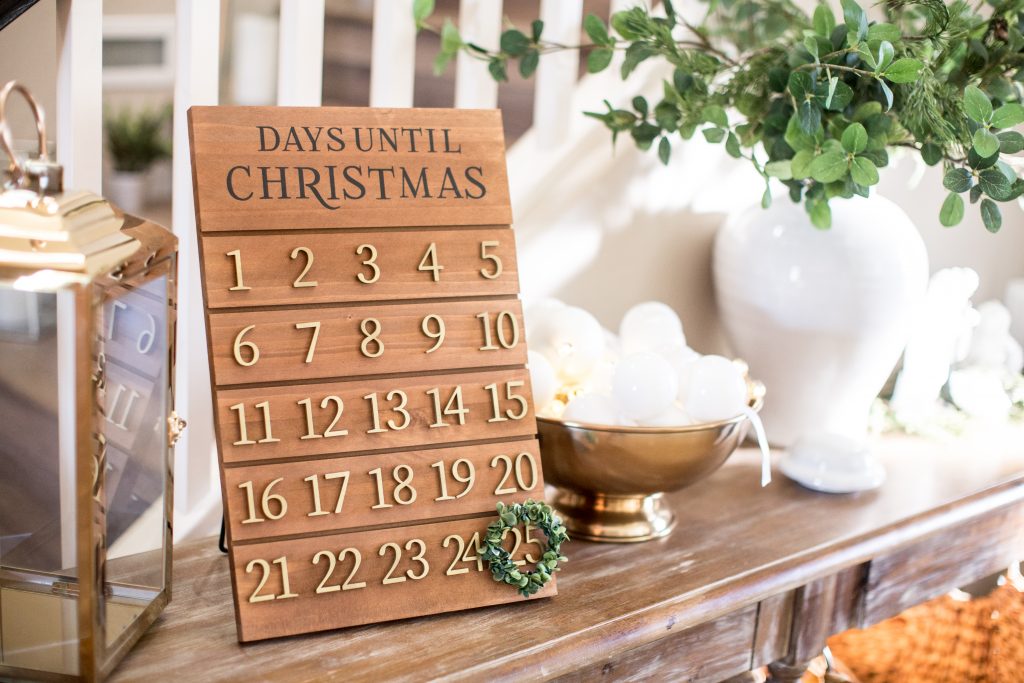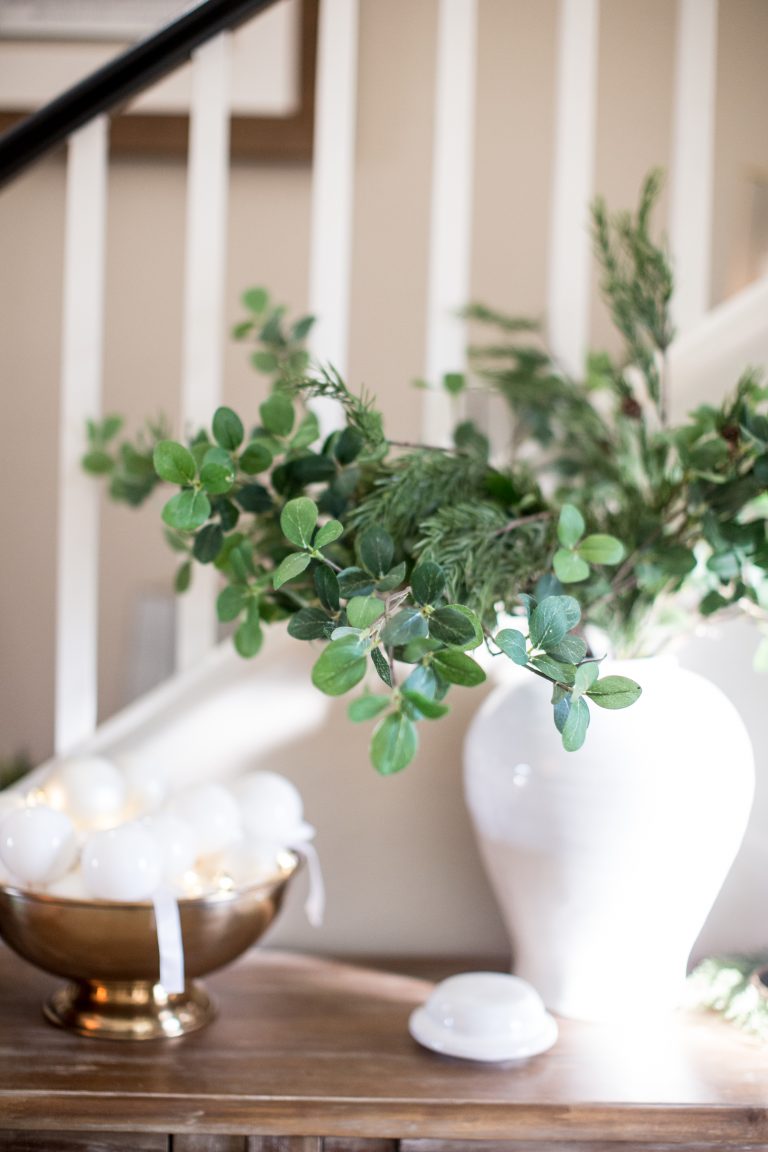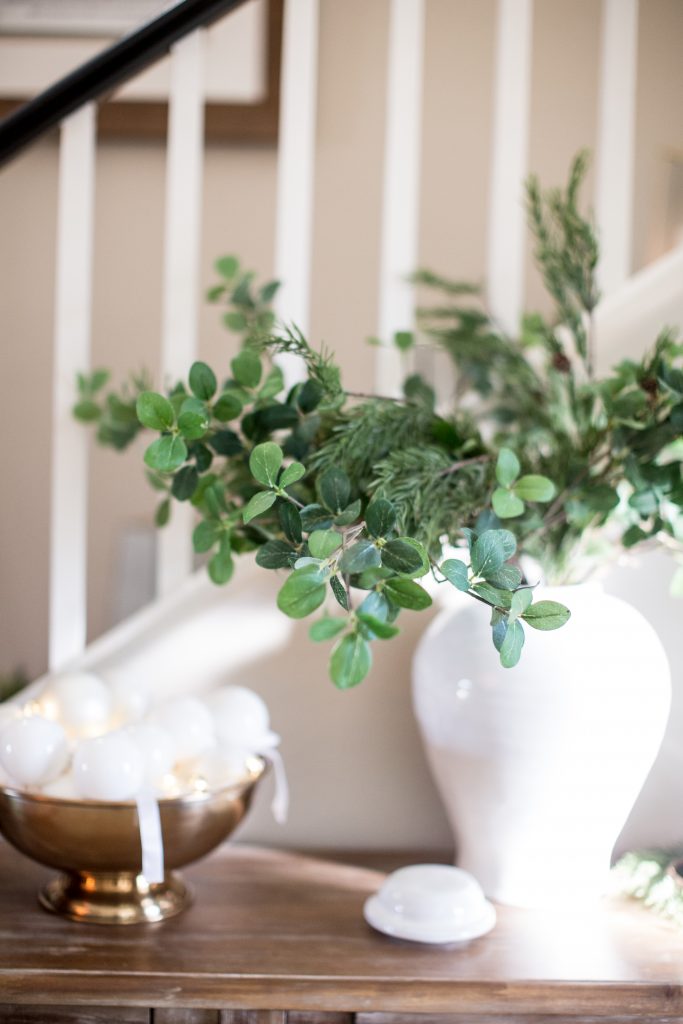 For now I'm going to hand it off to my friend Lucy over at Craftberry Bush. You guys are going to love her style and her heart! It's alway such a joy to be invited into her home each year!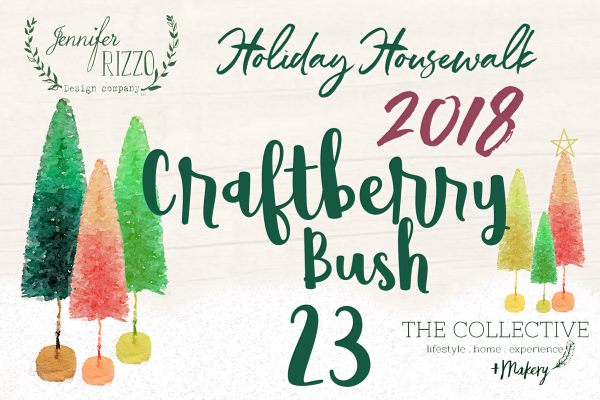 Don't forget to check out the rest of the tours this week staring on Monday!!