Travel Tips for a Family Vacation to Cancun, Mexico
This post is sponsored and may contain affiliate links, please read my disclosure policy.
We just got back from a 10 day vacation and let me tell you it was SO great to get out of town after a year of the Covid and the quarantine and the masks and well you know all that haha.
We planned this vacation in 2019 to travel in 2020. But you all know what happened. So we rescheduled for this year. Almost two years later we finally got on a plane for a tropical beach vacation in the Mexican Caribbean.
I have a few thoughts, tips, and reflections from beginning to the end and wanted to make sure I shared them with you guys while they were fresh on my mind!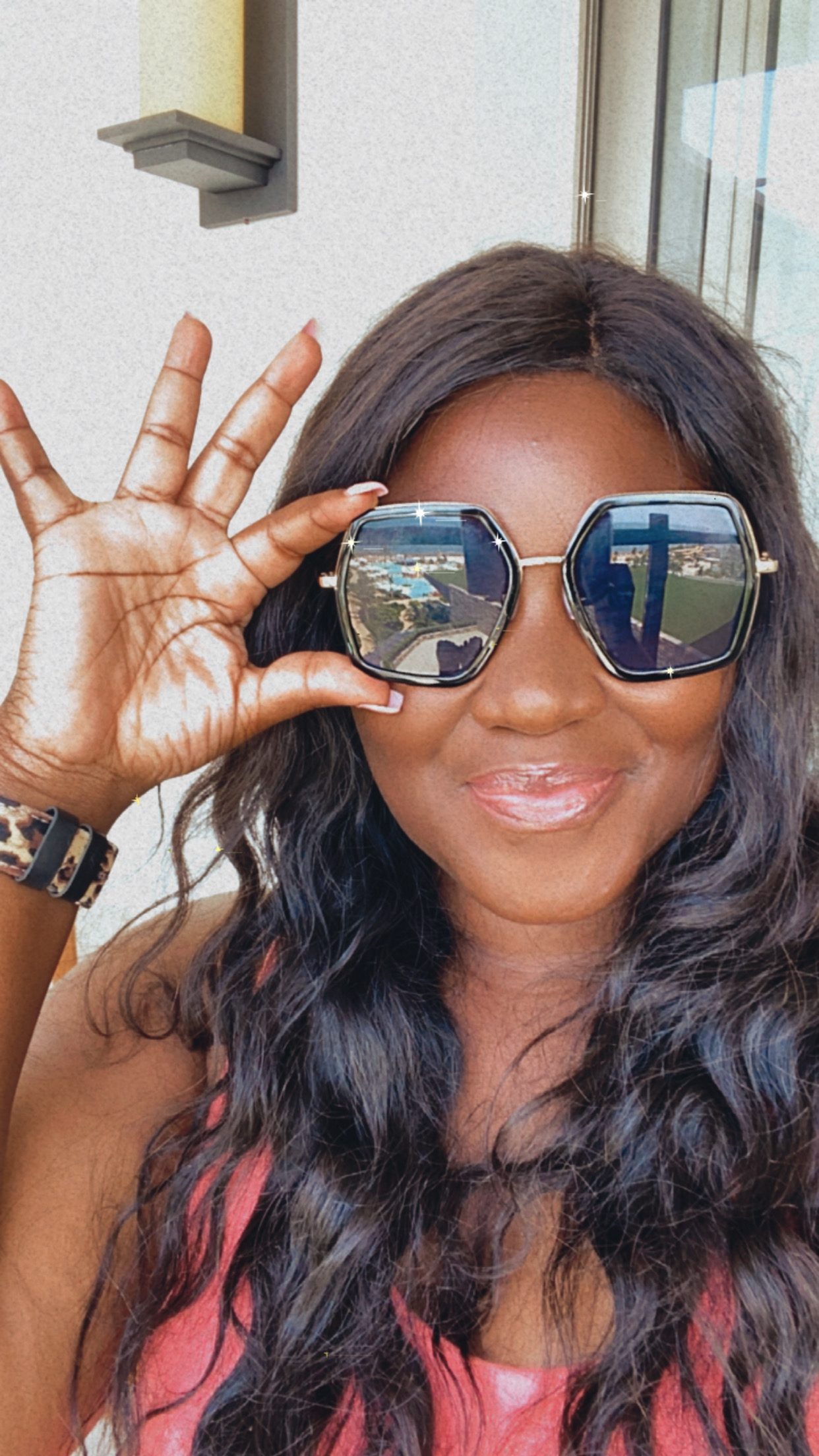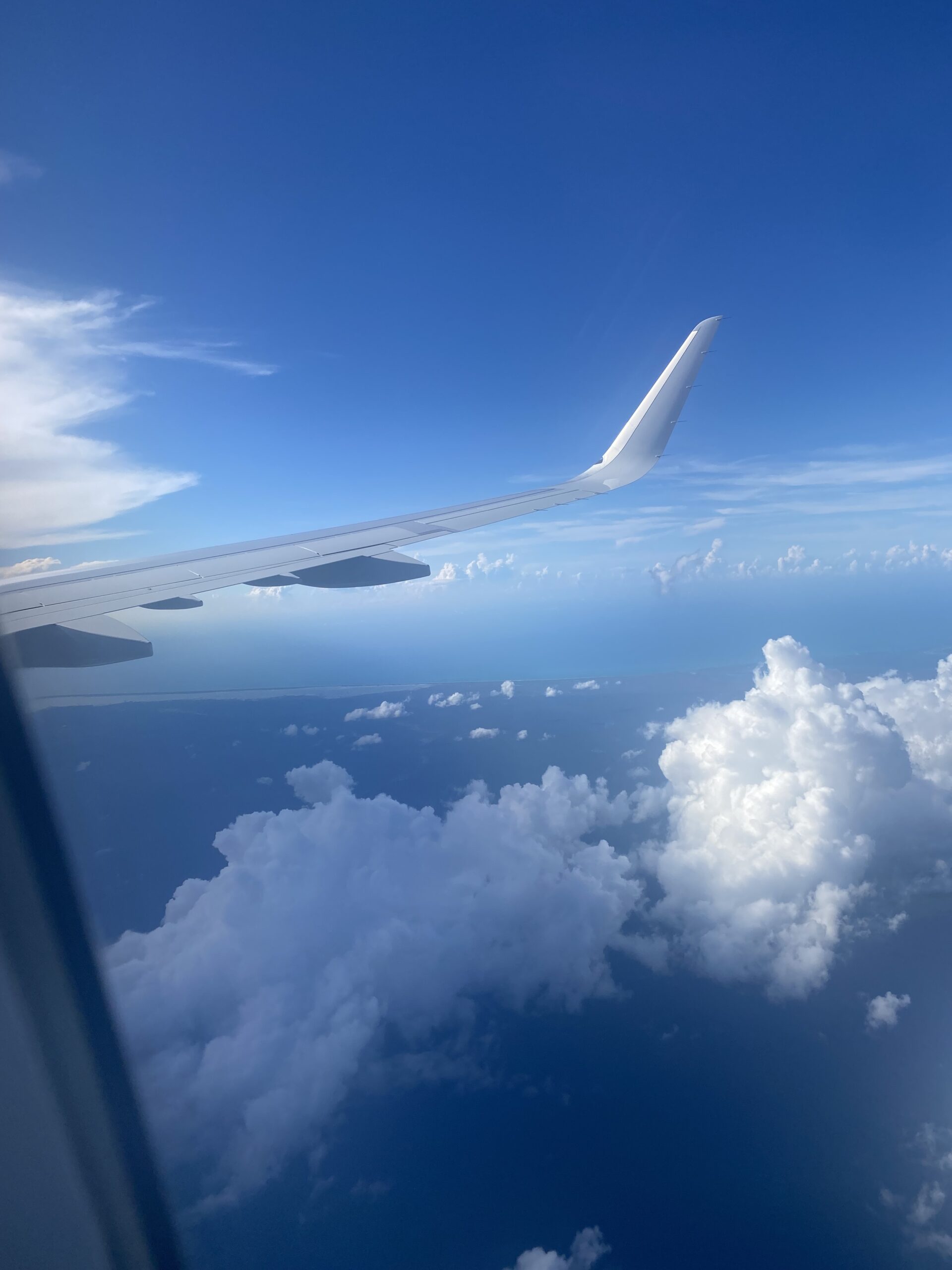 1. Update your Passports
Make sure you get these early. Now that everyone is traveling the wait ( even with expedited options) is crazy long. The alternative option is to actually contact your senator OR if you're in Arizona head to The Tuscon Passport Center if you think your passports wont come in on time. We got ours (renewed) for the kids in about 4 weeks and about 1 week before we left to Mexico.
Make sure one person is in charge of all the passports while you're traveling. Reggie was in charge during this trip and we even had one of these bad boys inside the bag just in case they were mis-placed. I also took pictures of everyones passports and had and extra copy of birth certificates just in case anything happened. When traveling to a different company it's important to have documentation.
2. Packing for the Family
I'm talking to all the mammas here because we usually help the kids pack! So for our Cancun trip I had to help all three kids choose outfits and necessities for the trip. We are NOT light travelers lol and for a 10 day trip it's hard not to go over board and bring EVERYTHING from home, but we managed.
Each of the kids had a mid size luggage and one carry one. For the boys it was a back pack and for Livy this bag. I always pack more than enough underwear and socks because those are the things that might need to be changed more often.
Keep in mind some resorts have dress codes for dinner. So make sure you look that up before packing! I always like to get the kids some new outfits that can be used for vacation and for the new year coming up. So we head to our favorite spots like Old Navy, Target, American Eagle for the kids.
Packing cubes are a MUST. They don't seem like they make a difference but they really do save space and time. Everything can be organized easily and can be found easily as well. These are my favorite. I had these for Livy from Amazon and the zippers were a bust!
3. Flights and Airports
Getting to the airport early is a must when you are traveling with a big family ( we are family of five) because anything can go wrong. But even before that, booking the seats and determining boarding will help you be more prepared and feel ahead of everything.
We took a non-stop flight via American Airlines and it was about a 3 1/2 hour trip! Not bad at all right? The flight was just about full and we did wear our masks the entire flight because of the federal mandate.
If we are traveling Southwest we always upgrade our boarding so that we can sit together and get settled in. Other airlines were you can choose your seating save you from that. But you can still ask for family boarding if they already don't have that option. You just need to check the age limit on that one. For some airlines you need to have younger kids.
Depending on the time of the year, expect to spend sometime in customs after touching down in Mexico. The wait was about 2-3 hours to get your stamp, etc. But because of Reggie's recent surgery he was in a wheelchair and we got through that line in about 10 minutes!!
4. Where to Stay
This was one of the biggest questions we got when I posted a few highlights in my stories during our trip! We ended up staying at an all inclusive resort booked by our travel agent. Even though the resort was nice, I think we would do a few things differently.
Cancun Beaches that have Seaweed
Our first biggest disappointment was that our "beach resort" beach was COVERED in seaweed. Apparently this was big problem and even though we had a little heads up we didn't know that we wouldn't be able to go into the ocean at all. We just thought it was a little seaweed. Sort of what you see in California.
But it was infested. It was stinky and it was gross! The water was brown and murky and there is just no way to get in. We tried. It was so sad. No one tells you because it's a business. But if you are looking for a BEACH vacation I wouldn't stay at our resort. I will not give you the name because I can't recommend it but even if you call, they'll tell you it's just a little bit of seaweed. But I do have a resource ( keep scrolling) so you can do some research yourself and save the heartbreak.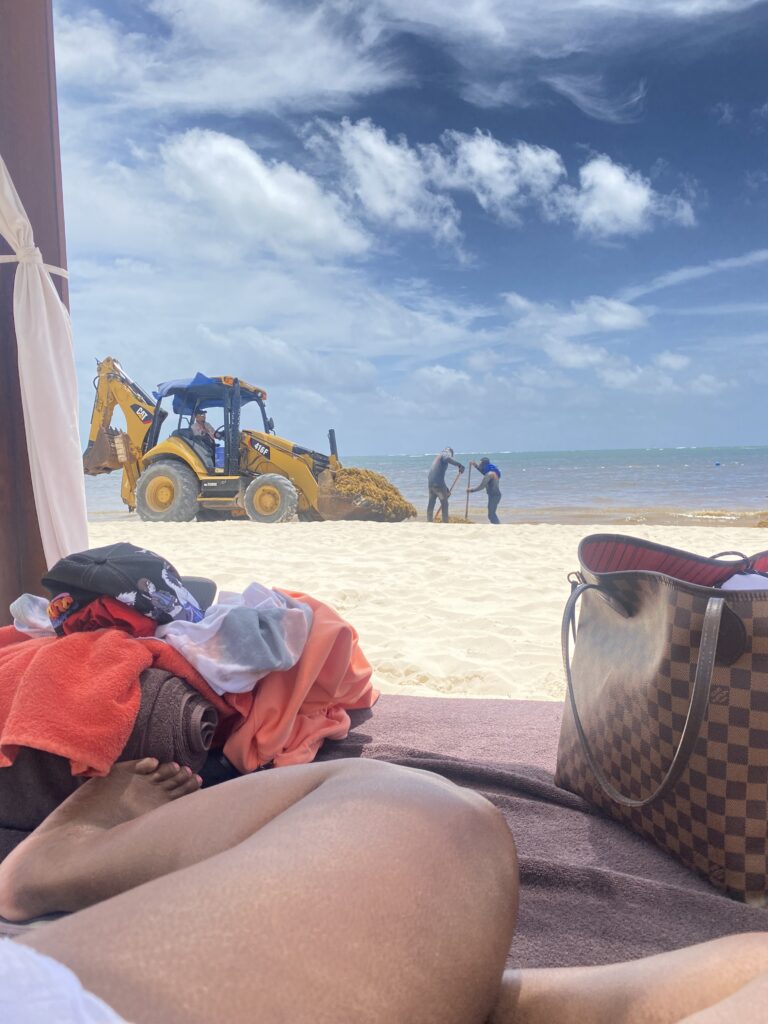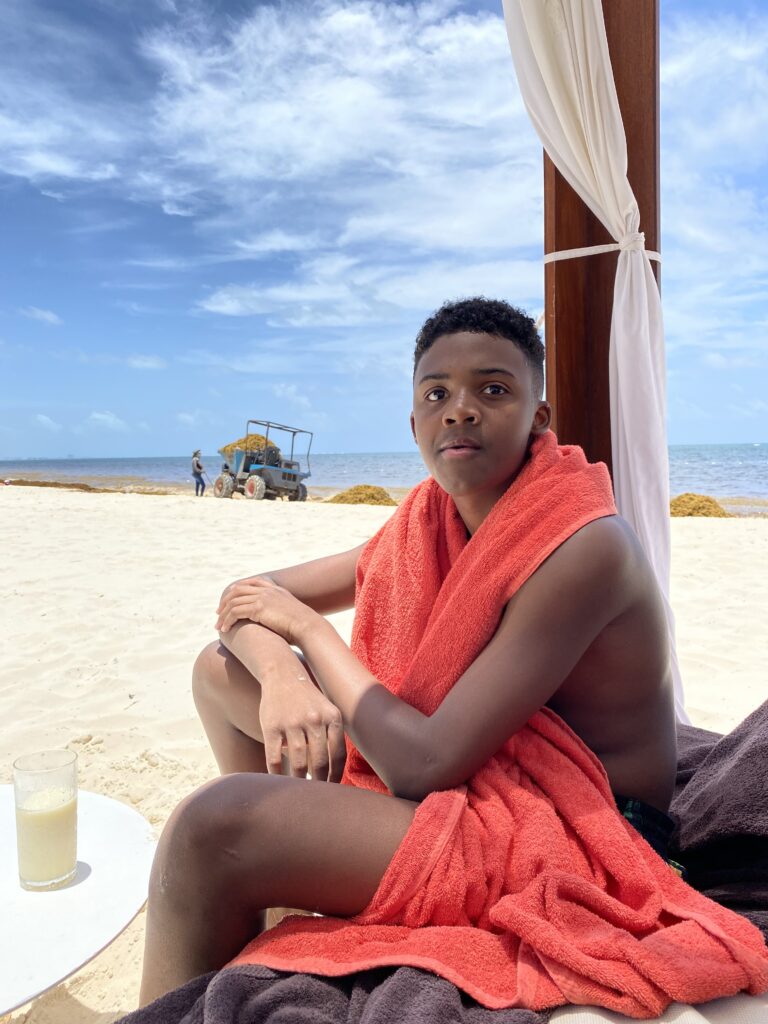 I think Reggie almost cried! When we say beach vacation we mean we are on the beach swimming in the ocean 80% of the time. So needless to say we were not happy.
But we made the most of it by having pool days at the resort and choosing 3-4 excursions that would take us to the beach for the entire day. We are talking the MOST beautiful beaches you guys. Clear waters on a little island called Isla Mujeres . It's about a 30-40 minute boat ride from the coast of Cancun by Catamaran.
You can share the boat with other families or if you roll deep like us, you can almost get the boat to yourself! The trip is about $100 per person and includes lunch and a snorkeling stop before heading to the island. So if you do the math that's a lot of extra money to spend AFTER you've already booked at 10 day stay but it was worth it in this case!
On the island you'll get dropped off at a port and you can spend the day at the beach of your choice. We ended up going to North Beach. You can also rent golf carts as well to get around.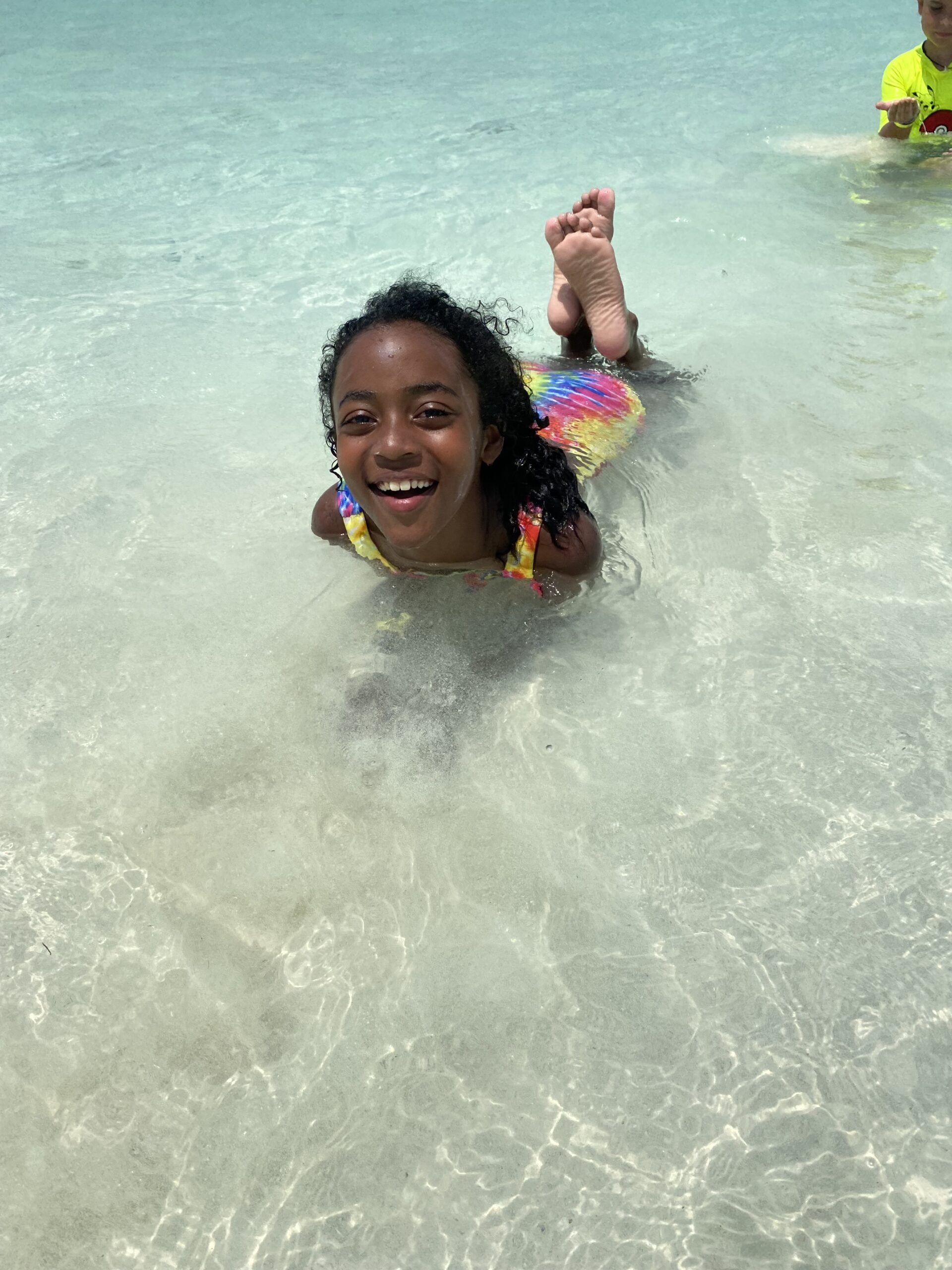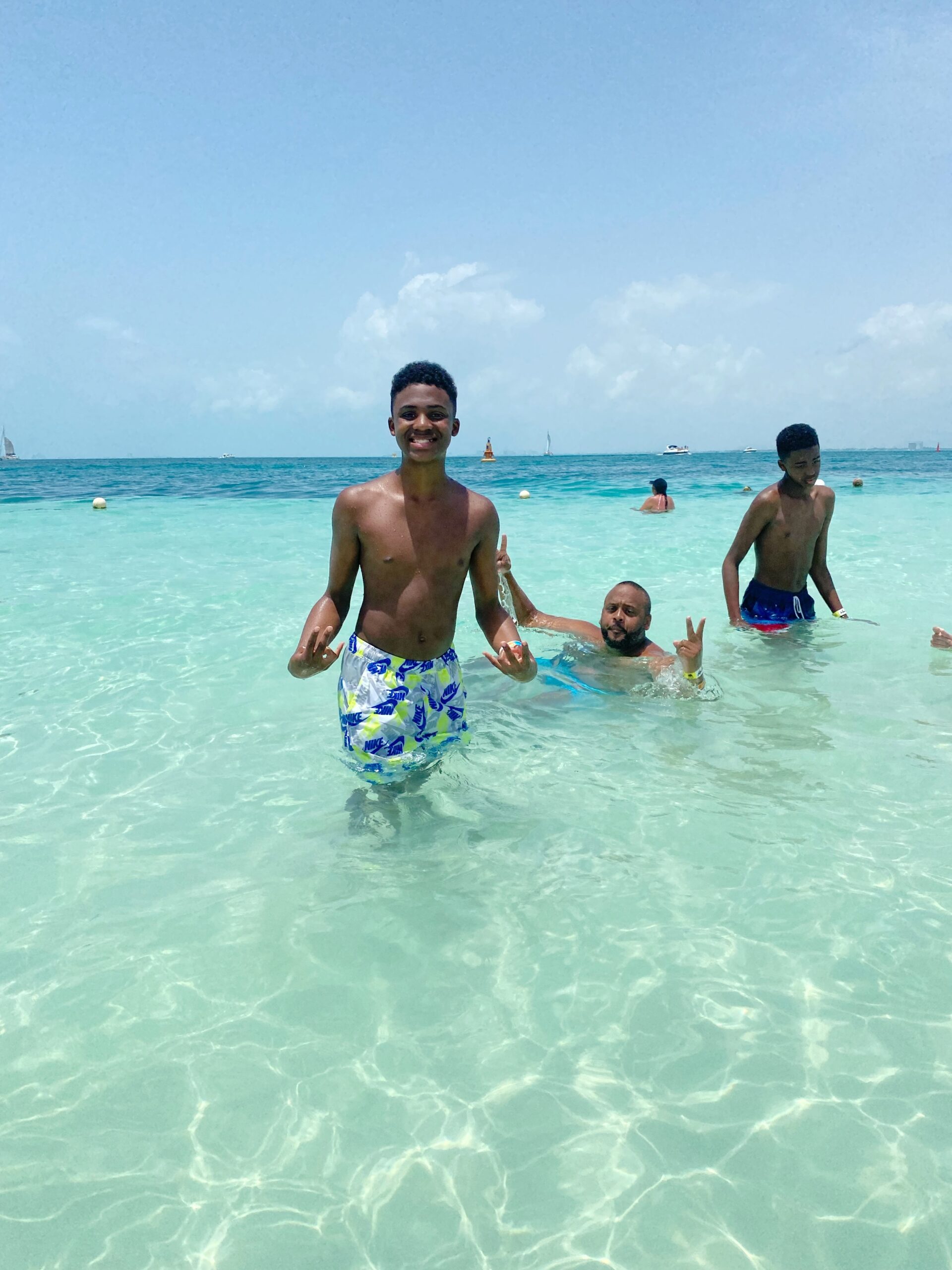 Next time we will skip the all inclusive and stay ON the beach at a resort or hotel that doesn't have a seaweed issue. During our stay we found that you can check the seaweed problem here to keep up to date. You'll need to find an up to date map ( which I think they update daily) to track.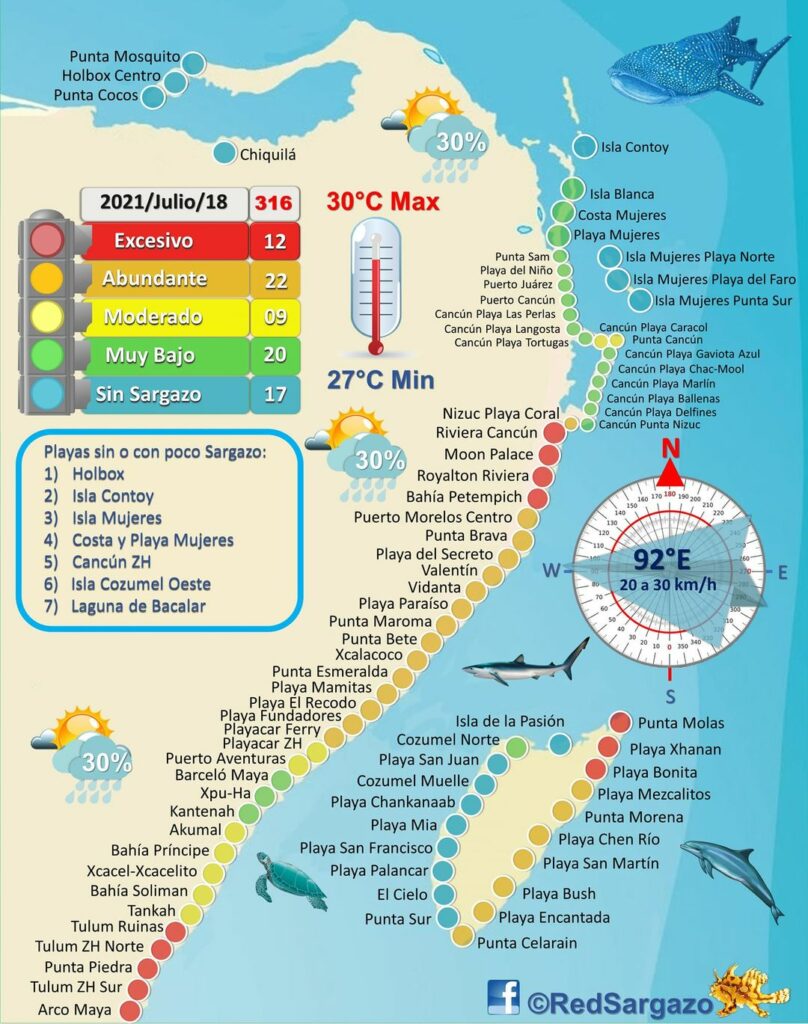 Of course our resort was in the red and yellow zones. I would plan on staying in the green zones or if your hotel doesn't have beach access, heading to the beaches in the green like Isla Mujeres for the most beautiful water. You can also stay on the island as well.
Of course you might be someone who doest really care about the beach. If that's the case then a resort stay is perfect for you! But coming from AZ where everyone has a pool, we were there for the beach.
Why we aren't into the all inclusive?? Well as you know we don't drink and I think that's a big reason why people do the all inclusive. On top of that the food was just ok. When Reggie and I travel we love to eat GOOD. So I'd rather plan a few really nice restaurants during my stay and try some local spots for a more authentic experience.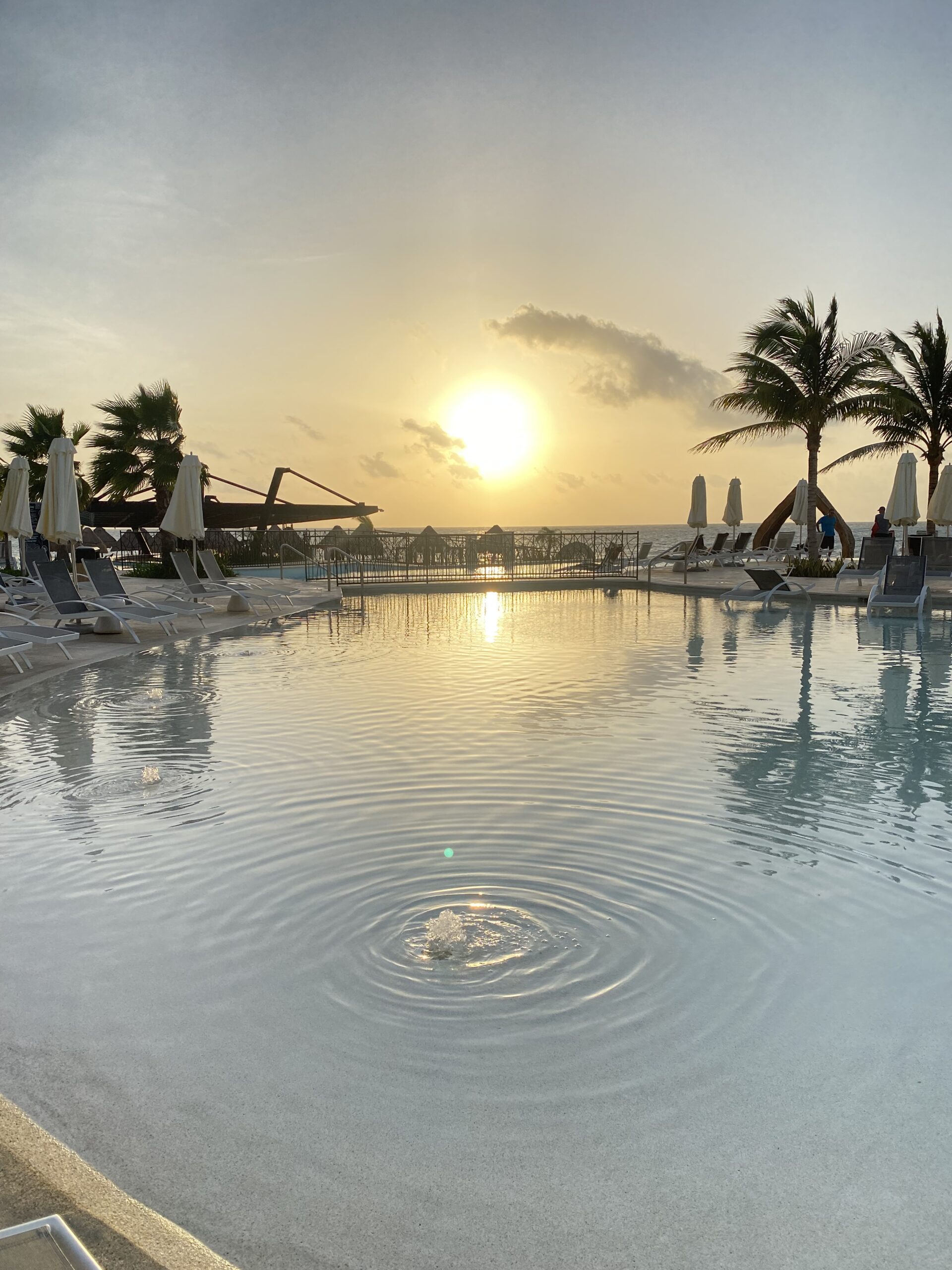 Another reason why it's not worth it to us is because the spa in not included and we just found out that the SPA friends is 100000000% one of the most under-rated parts of vacation. We did a hydrotherapy session followed by a 50 minute massage and that was one of the highlights of the entire resort stay and we had to pay for it. We didn't use the gym, tennis courts, or all the other facilities that were included.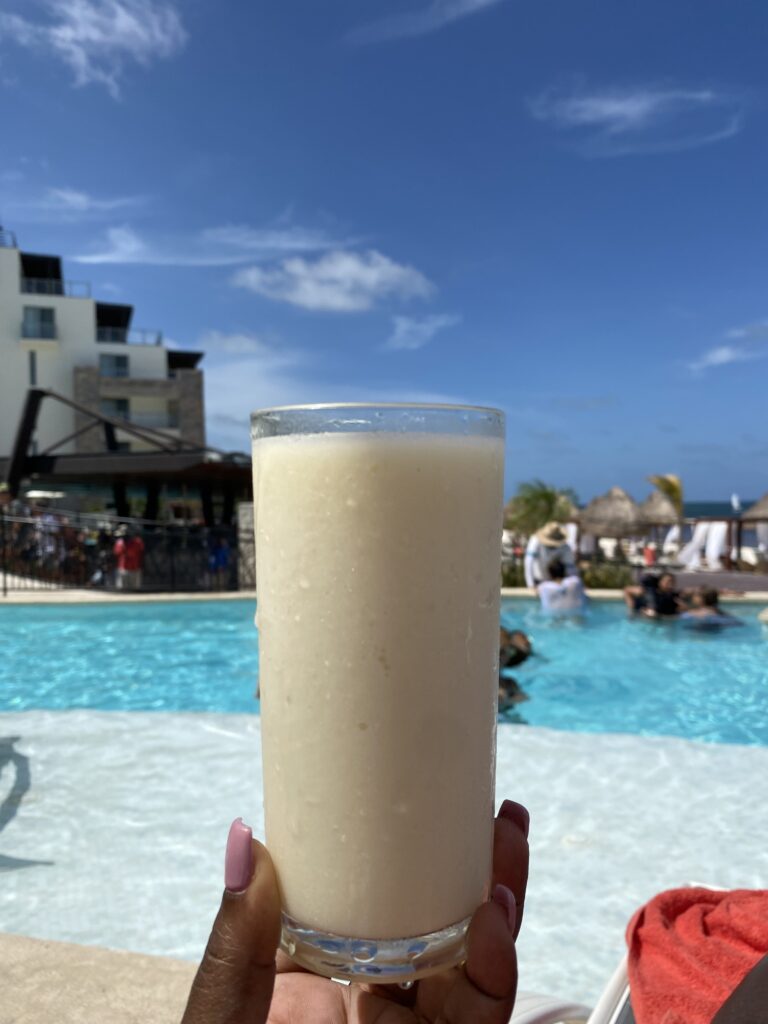 Here are some I have my eye on:
There are many places to stay in Cancun so DO YOUR RESEARCH. Even if someone like me..lol recommends a spot it might not fit your idea of a vacation. So make sure whatever place you book meets most, if not all your requirements.
5. Bring Cash
Bring lots of $1 and $5 bills for tips. Depending on how long you stay $500-$1000 should do. Again make sure one person is in charge of this and bring more than enough because it's expensive to get cash out of the ATM machine with the exchange rate fee.
6. Travel with Family and Friends
When it comes to vacation you're either on the family and friends side or you're not. I wasn't until this trip and I just think traveling with close family and friends who have similar ages as your kids work out great!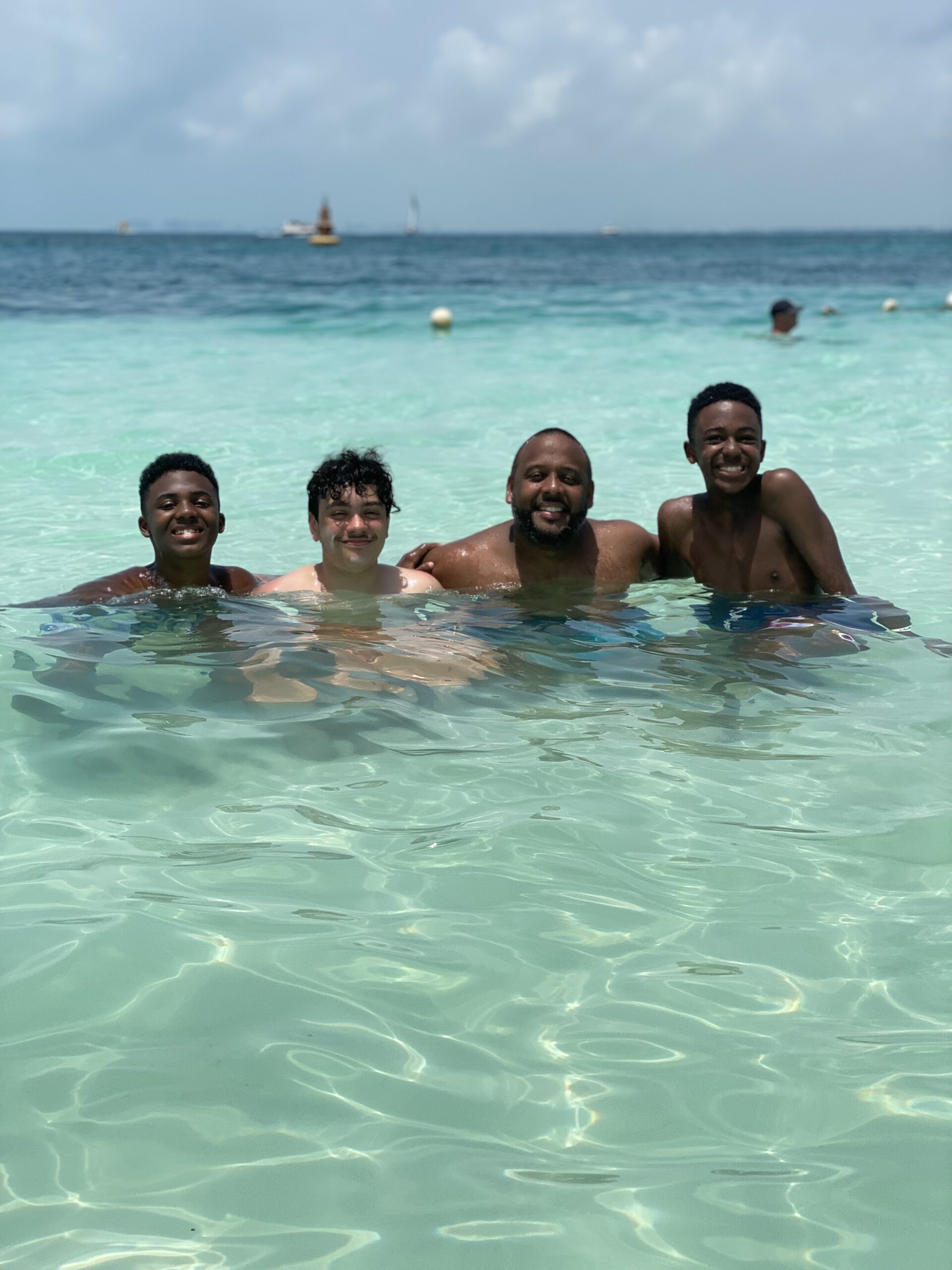 Assuming the people you invite on your vacation leave the drama at home, everyone will have a great time! Reggie being the extrovert he is invited everyone on our vacation haha. I was not happy about it BUT after talking to him we figured out a great way to balance our vacation so he gets all he needs and I ( searching for quiet time, reconnecting and relaxing ) get my needs met too. I think I'll write about that later!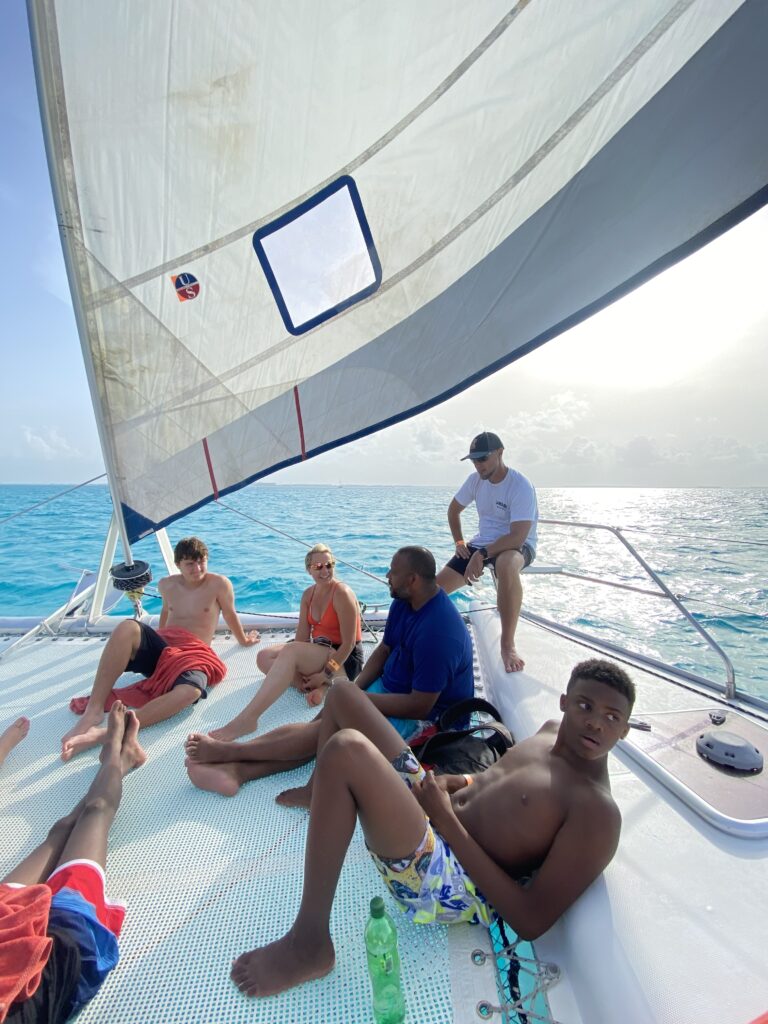 It's also nice for the kids to see cousins and hang out with friends their own age which is a big deal when they get older! They stayed in a group and had a great time walking the resort and using the teen room all by themselves while the adults had pool time!
The point is that family vacations are different for everyone so make sure you are on the same page! Even with the kids.
8. Bring the Medication
After our son had an asthma attack on a cruise a few years ago, we never leave home with out our breathing machine or allergy medicine and good thing we did because our son had a hard time adapting to the air in Mexico and almost right away had to be on his machine along with some allergy medicine. It was worse at night but left him very tired and lethargic. Along with being out in the sun all day he was just having a hard time breathing.
So bring anything you might need. I LOVE the these travel packs for medicine! I just put them in my carry on and also when we went out on the boat.
Also bug spray and sunscreen is a MUST. Just go to Costco and load up. Remember you will apply it multiple times a day to multiple people! It is expensive at the resort to buy so go ahead and pack it before.
9. Mask or no mask?
We saw all the staff wearing masks at the resort and the only time we were required to wear our mask was at the buffet and one dinner show. We also had to wear the mask boarding the boat but could take it off as soon as we got situated. But there were people who wore masks the entire time so you are free do what make you feel comfortable!
Hoping that gives you some great insight into planning your family vacation to Cancun! Have fun and stay away from the seaweed!