How to Make a Beautiful Romantic Bath
This post is sponsored and may contain affiliate links, please read my disclosure policy.
I'm 10000% percent a bath girl. I love my bath time! If you are looking for a way to make bath time special for your spouse then this little romantic bath recipe is just what you need. You can get most of the ingredients at your local grocery story or you can have it all shipped directly to you. You can see everything you need below!
This is perfect for Valentines Day but it's also great for anniversaries as well. If your a husband reading this then your wife will love the extra effort your put into this bath! Add more rose petals that leads to the entrance of the door way and even have a robe and towel waiting for her.
Dont forget to light some candles and add a special playlist to go along with it.
If your just wanting to dress up your bath time a bit then this is also perfect! Apart of making a home is making yourself comfortable at home! Why not have a spa experience right in your own beautiful bathroom?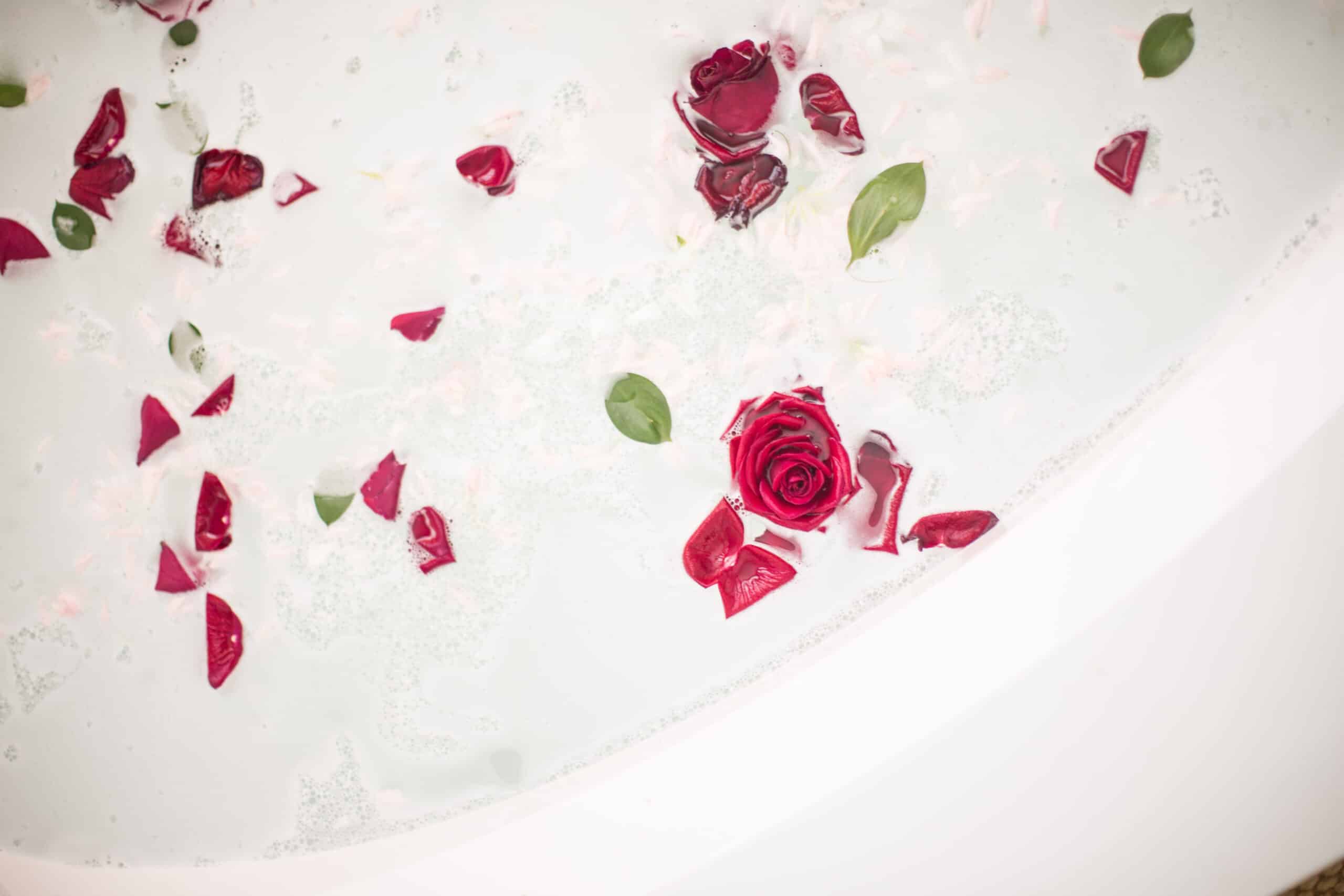 What you need for a beautiful and relaxing bath:
organic

flowers

epson salt

essential oils 

( lavender, eucalyptus, lemon and lemongrass are favs)

milk bath

bubble bath
candles
playlist
Bath Tips
Make sure any item you bathe with doesn't irritate your skin. Soaking in products can definitely help dry skin and bring restoration. But many products can contain items that you might be allergic to.
Use only a few drops of essential oils. A little bit goes along way. Especially eucalyptus and peppermint. Start off with 1-2 and work your way up.
Romantic Bath Step by Step
Before you run your bath use a drain strainer. Place it over the drain to make sure when you drain the bath no small particles or rose petals get into the drain. It also makes clean up better.
Turn on the water and begin to fill the bath. I love a hot bath so make sure it's hot enough for you as well. As the water is running add the milk bath, essential oils and bubble bath. Stir the bath gently with your hands to distribute.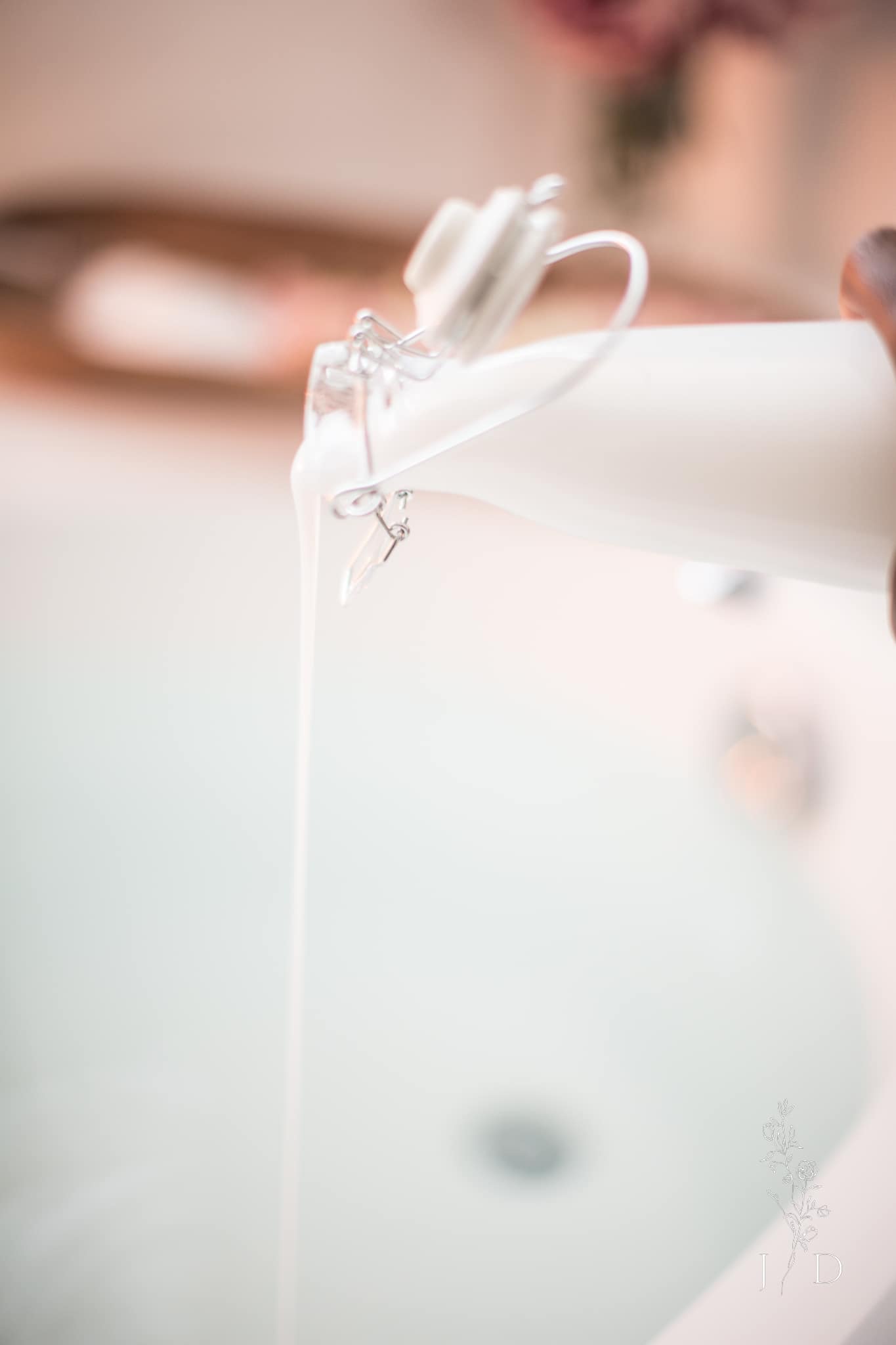 Sprinkle the epson salt over the entire bath when it's about half way full.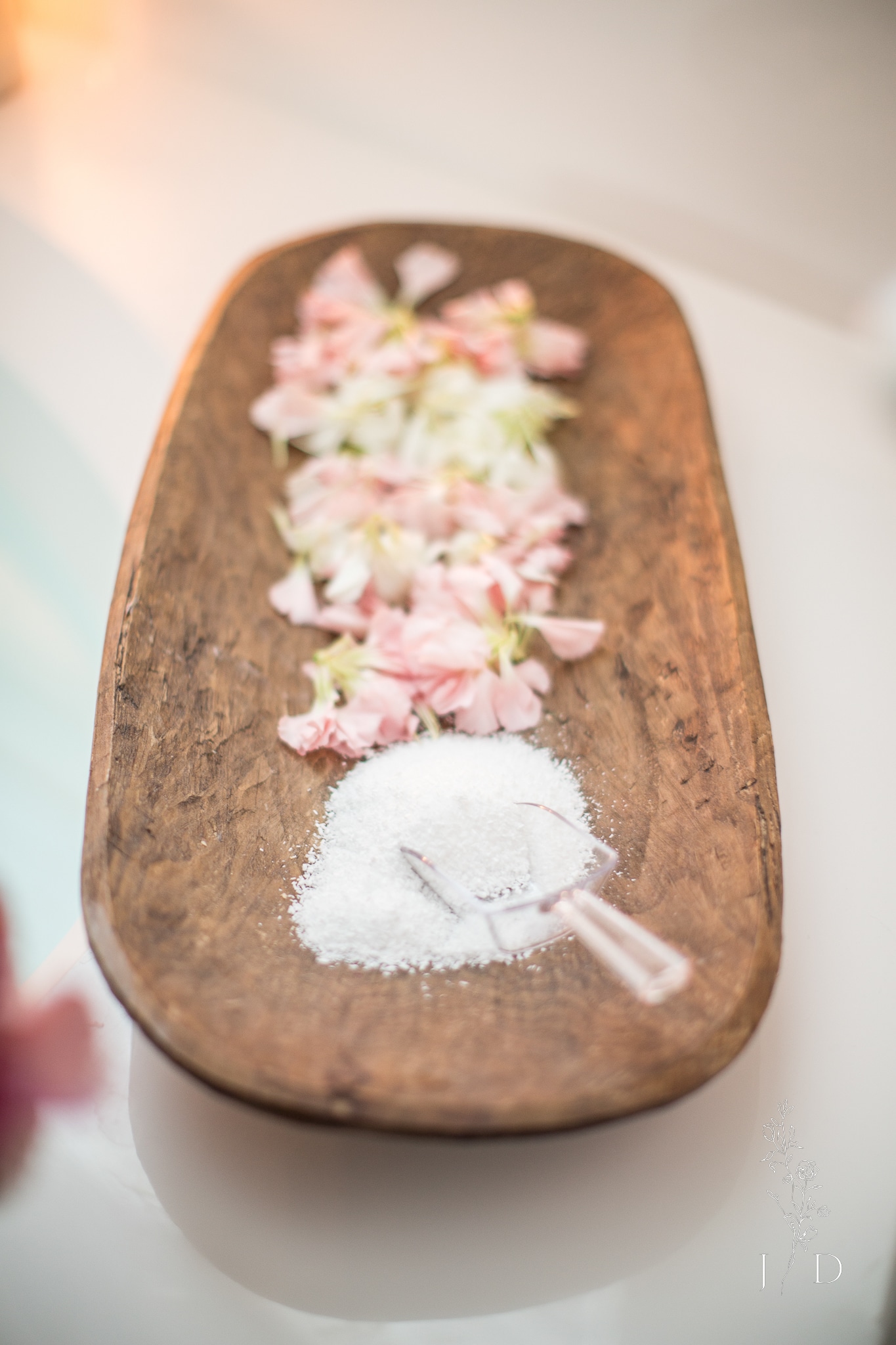 Finally sprinkle organic rose petals or dried petals over the bath. You can also add full roses for a more romantic look.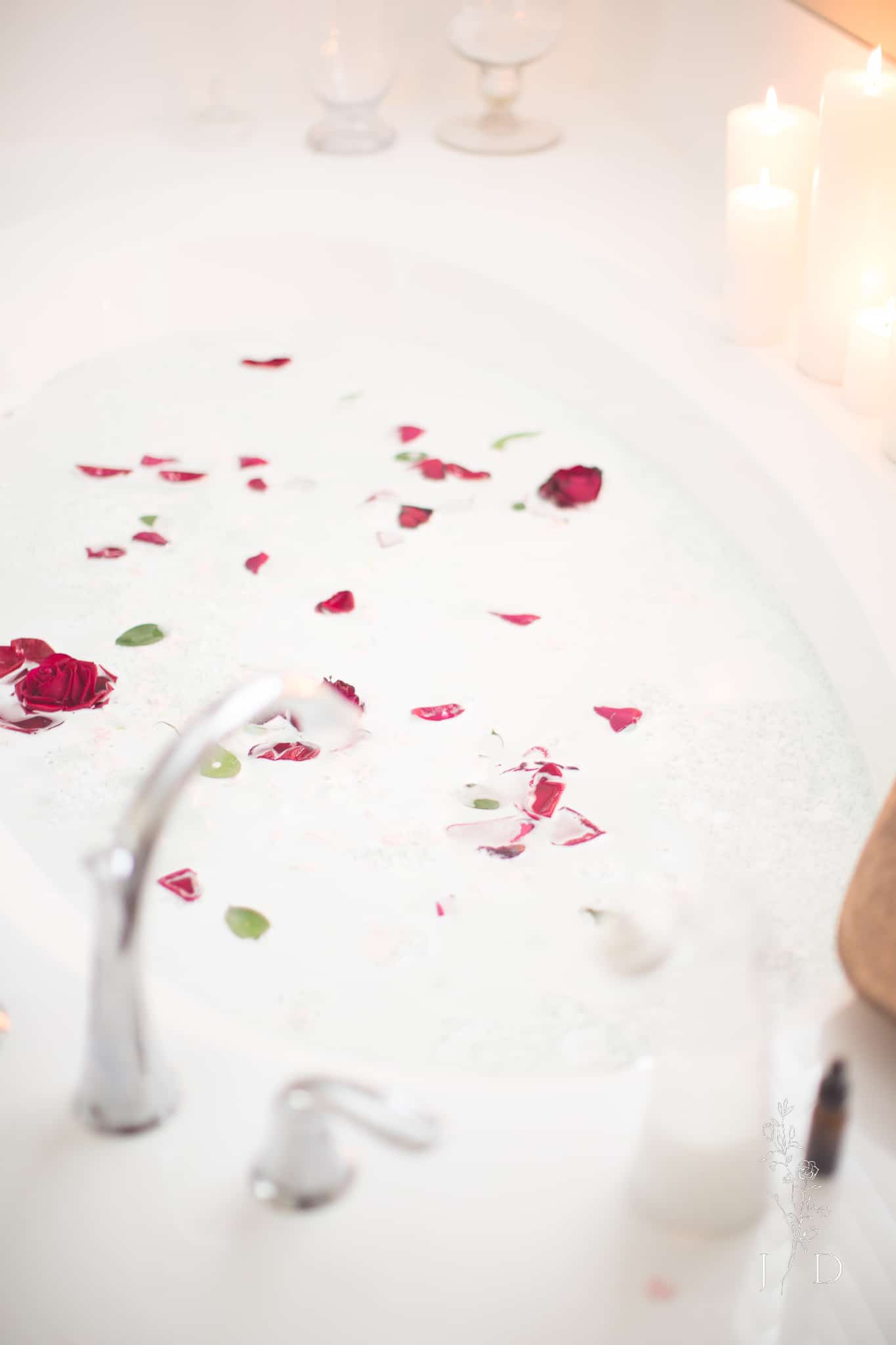 To add to the ambiance light large pillar candles in different heights. Soaking in this bath will be so relaxing. Play some music, dim the lights and give yourself a special night for relaxing or reconnecting.