The Best Family and Kids Christmas Pajamas Guide
This post is sponsored and may contain affiliate links, please read my disclosure policy.
Matching Christmas pajamas was sort of an accidental tradition. I didn't know I was doing it until about 3 years in.  I was looking back at some old photos and realized that I had bought the kids Christmas pajamas for the last few years that were matching! 
Even though I stumbled upon this tradition, you can be much more intentional. Creating a home is a holistic journey and traditions are a big part of that. Traditions build a sense of belonging and harmony for everyone under your care. I mean just think about those traditions you had during your childhood. That memory is forever embedded because it connects you to your family! You can't help to want to share it and pass it along. 
 If you have kids, start this tradition this year! My kids love this and now they even anticipate the pajamas I will purchase for them. It's so funny to see them guess the theme. 
Tips on Purchasing Matching Christmas Pajamas
Start Early:
I usually get my Christmas pajamas late October or early November. This way I can get exactly what I want and I don't have to worry about sizes running out. 
Pick a theme each year!
We love picking a color or pattern theme. Some years I even have the pajamas that match the Christmas decor. That way the pictures look beautiful and cohesive. Or as my kids would say…"This is so aesthetic mom" 
Wear them!
One of the things I wish I would've done early is to let the kids wear the pajamas throughout the month of December. I would wait until Christmas Eve and the kids only wore the pajamas for one night!! Haa! I think a better idea would be to let them wear the pajamas for the entire month and take pictures of them doing different activities in their pajamas. This way the get the most out of the pajamas.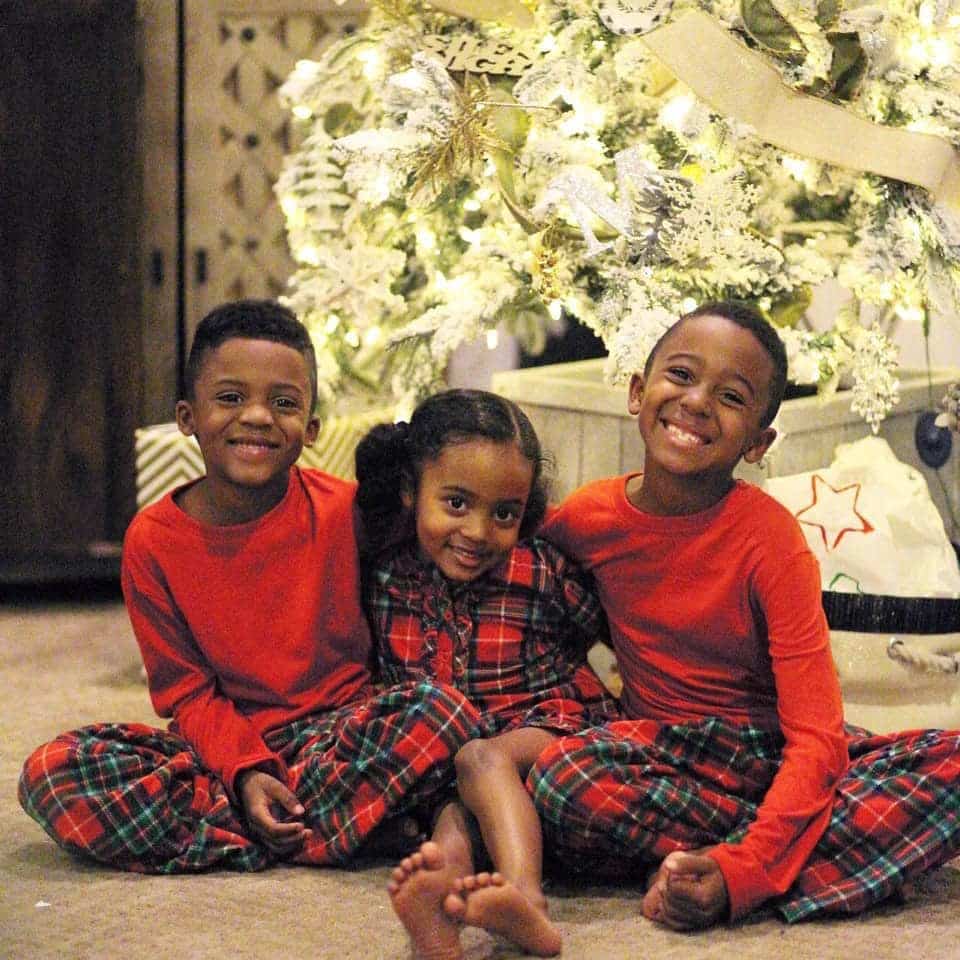 Classic Tartan Matching Family Christmas Pajamas
Where can you buy Christmas Pajamas?
Here are my favorite sources to buy matching kids Christmas pajamas and family Christmas pajamas.
Kohls
Walmart
Hanna Andersen
The Company Store
Old Navy
Amazon
JcPenny
Burts Bees