Black Kitchen Hardware Update
This post is sponsored and may contain affiliate links, please read my disclosure policy.
This post is sponsored by Home Depot. All opinions are mine!
It's been almost a year since we moved into our home. We've made a lot of changes and started/ finished plenty of projects. Our backyard being the BIGGEST! When I designed the kitchen with our builder I knew what the  priorities would be.
The cabinets, configuration and appliances. Everything else would be upgraded over time. Recently we made another upgrade to the kitchen with hardware. Our cabinets came with a very basic knob and I knew I wanted eventually change them out and give them a black hardware update!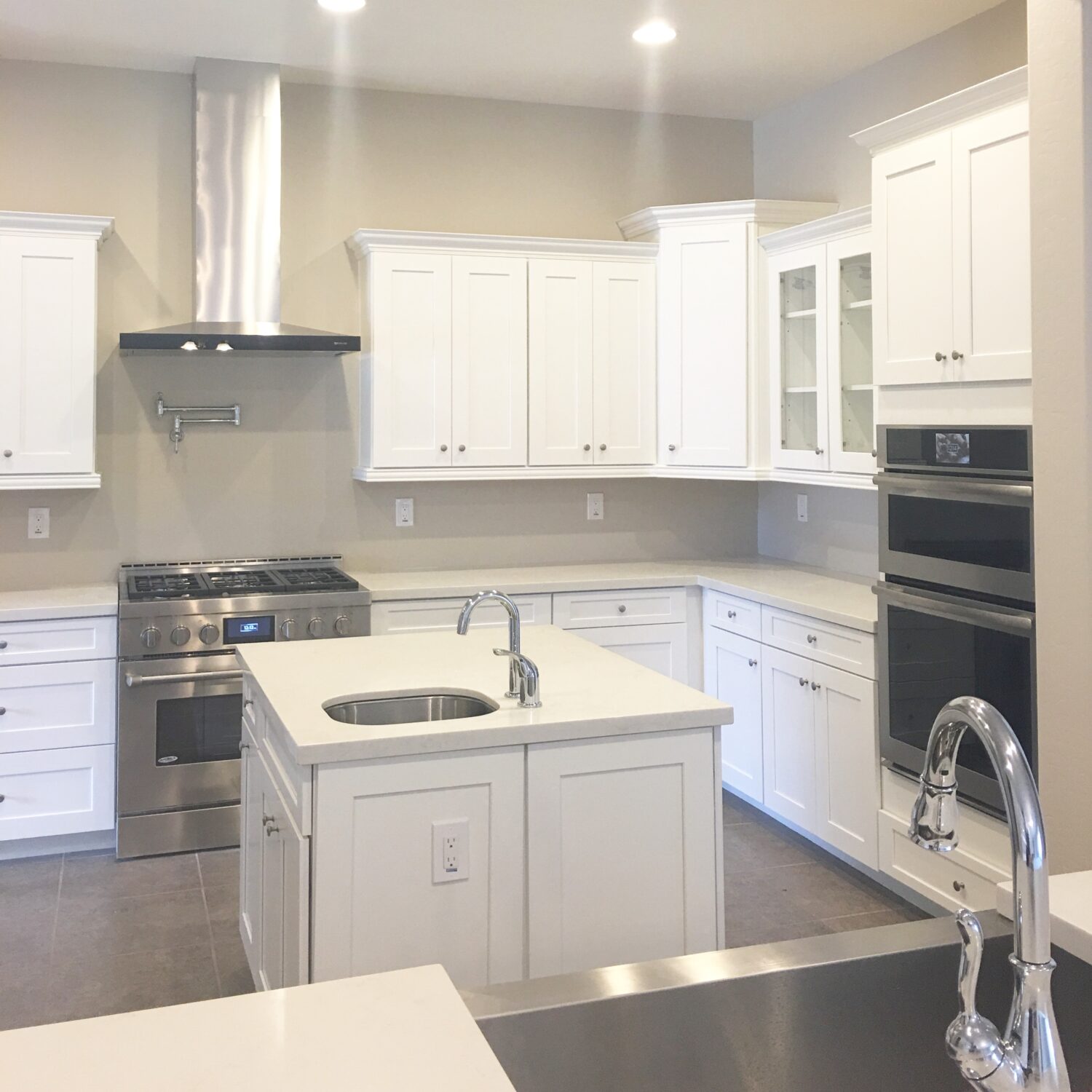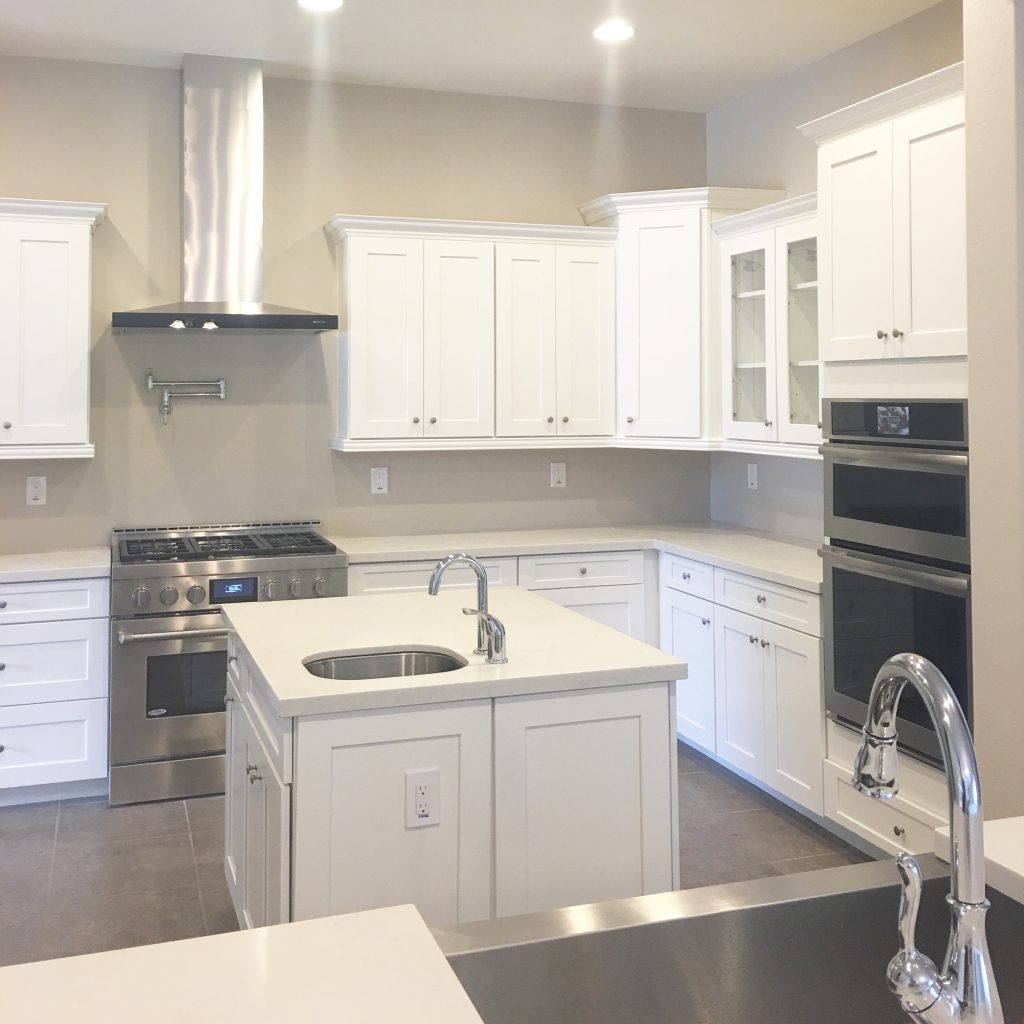 Kitchen hardware is actually a pretty hard decision to make. There are SO many options out there. For my kitchen I knew I wanted it to have a slight rustic feel to it but still feel some what traditional and bright.
To help me make a decision with hardware I decided to make some mock ups of hardware in different finishes. Do you guys remember seeing this on my stories a few weeks ago? So many of you thought it was such a great idea.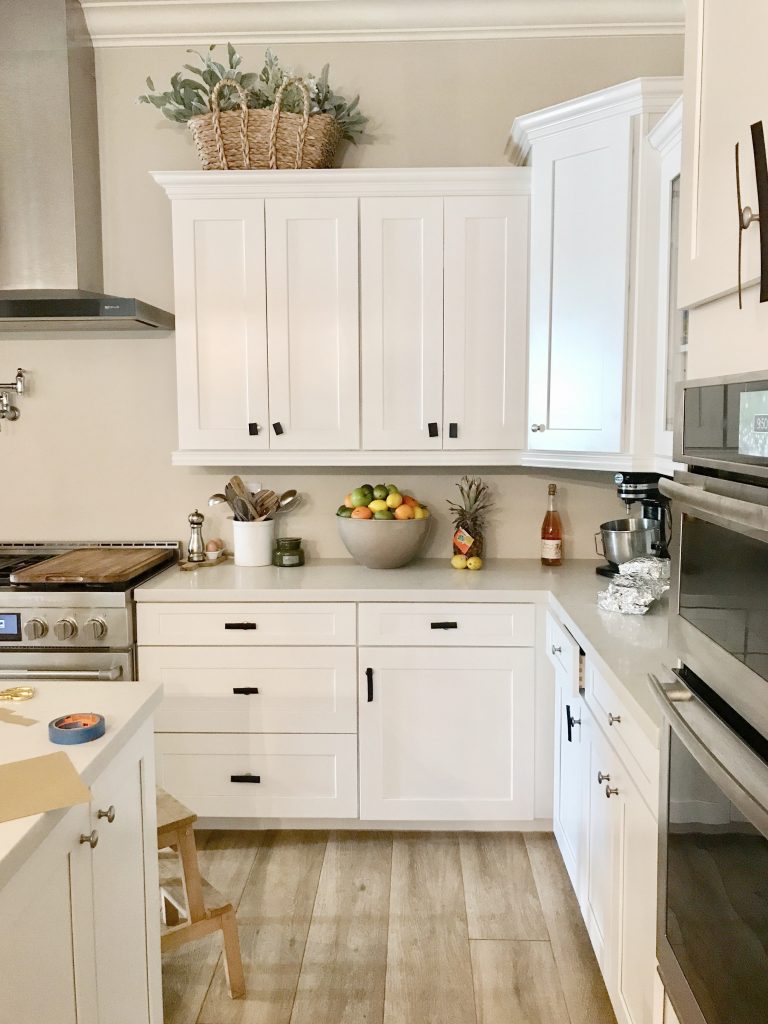 I simply taped black paper up to the cabinets and stepped back to imagined how it would look. You can do this for any color you are thinking about. You can even get paper that mimics polished nickel and gold at your local craft store!
With help from that little experiment, I ended up using two different finishes in the main area. Bronze/Black and Polished Nickel both from the Farmhouse line at Home depot.
Disclaimer: My home decor style is not farmhouse haha, but I do LOVE some of the influences of farm decor. Like woods, mixed with blacks and whites. I honestly think you can will see that look in many decor styles. But for my kitchen I felt like it fit just perfectly.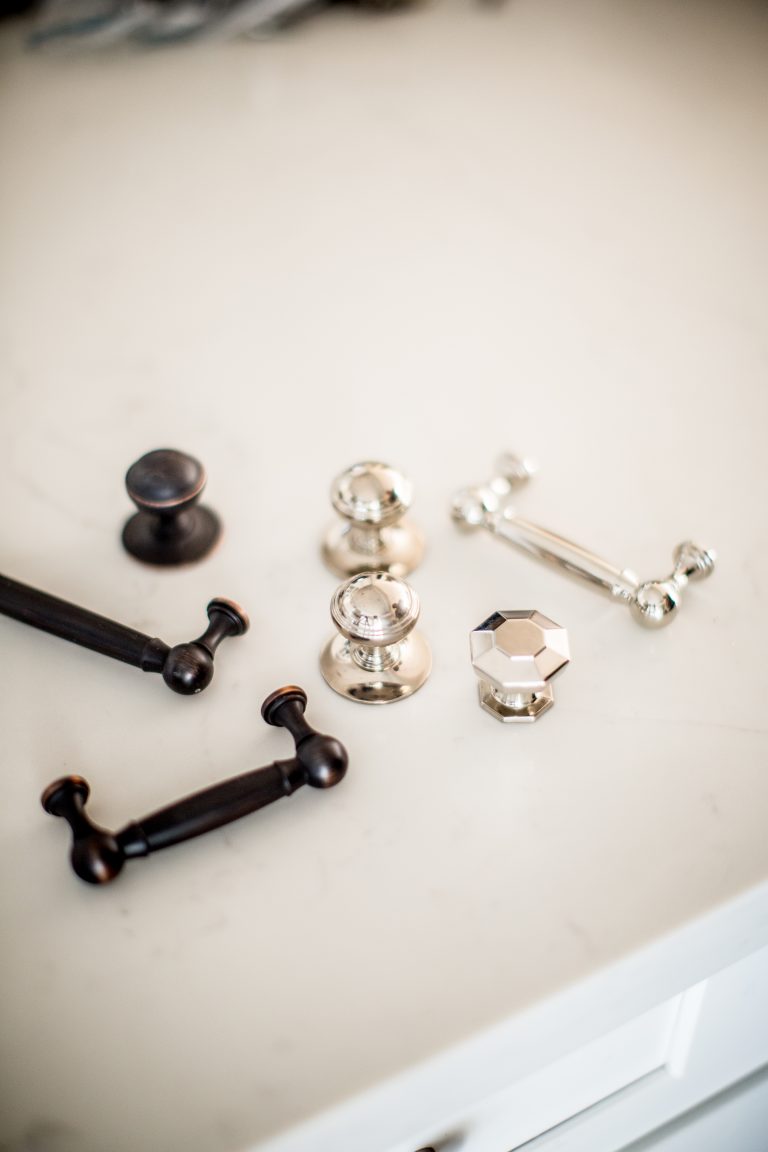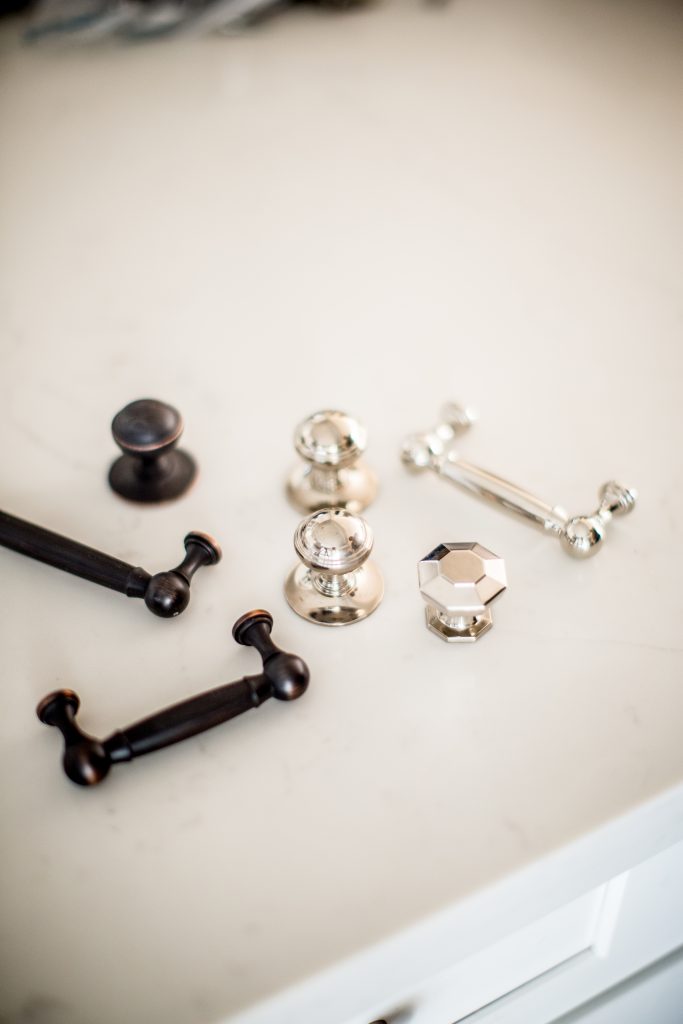 The polished nickel from the Liberty Farmhouse line is truly stunning and the black/copper combo adds the contrast that I was craving. 
Pictured Above:
Liberty Hardware Farmhouse Knobs : 


Here are some before and after shots!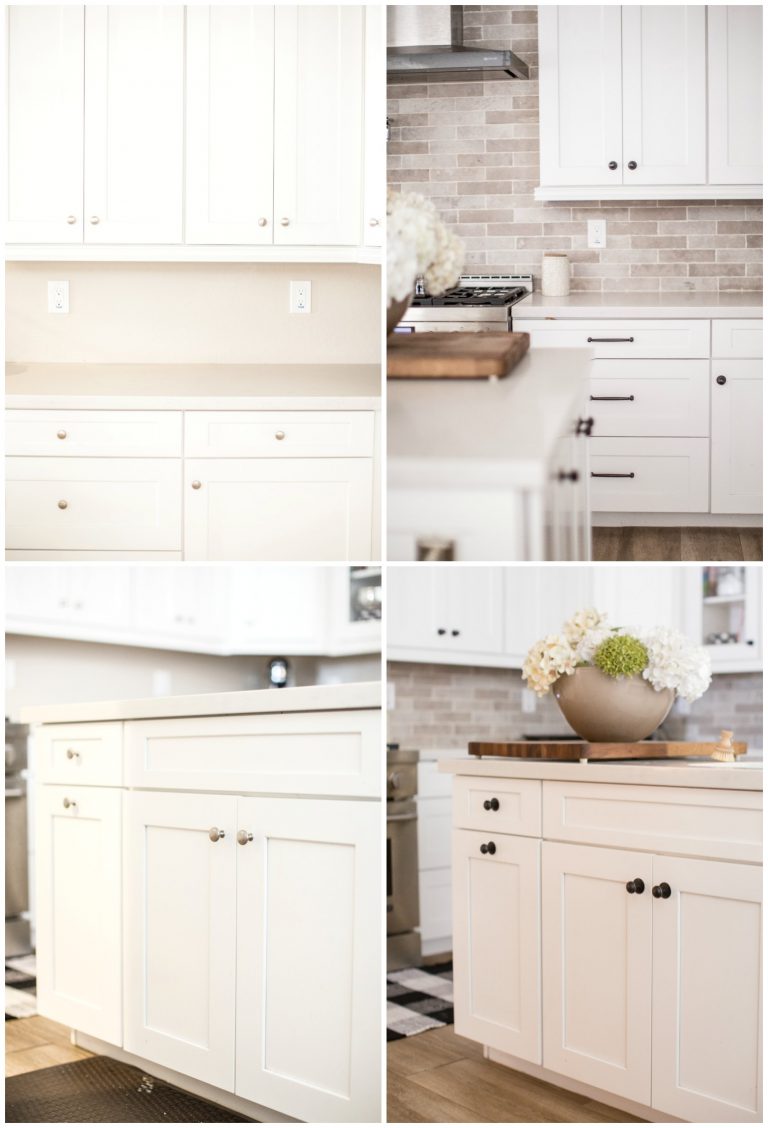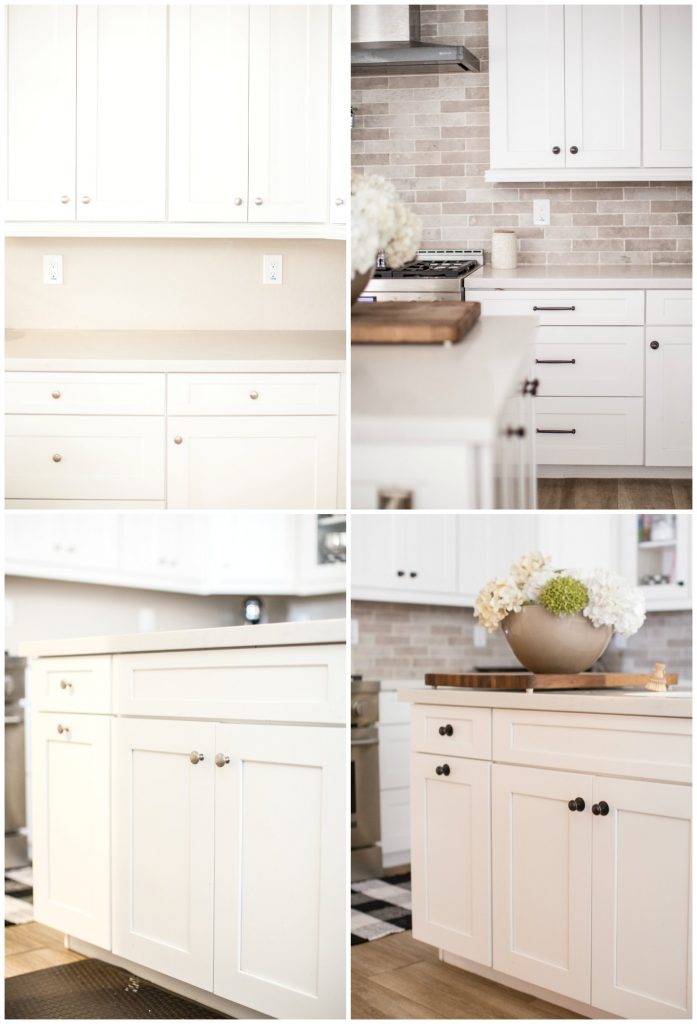 Most of the knobs were a simple switch. I just removed the old knob and put a new one on! Easy right? No need to drill.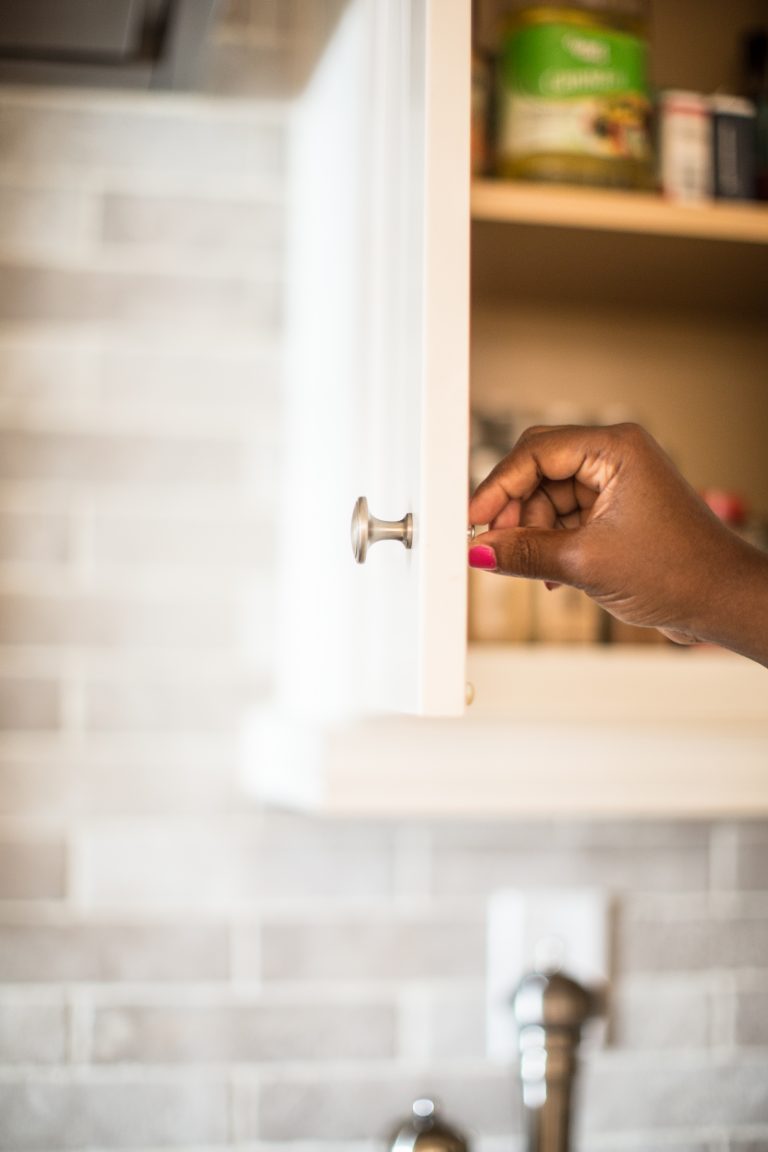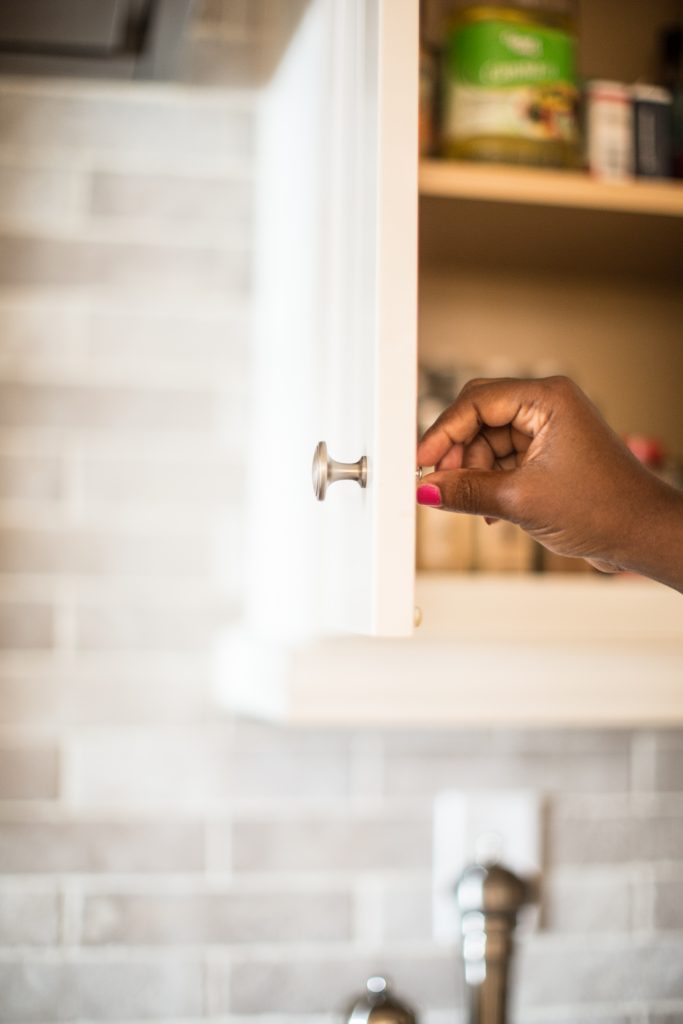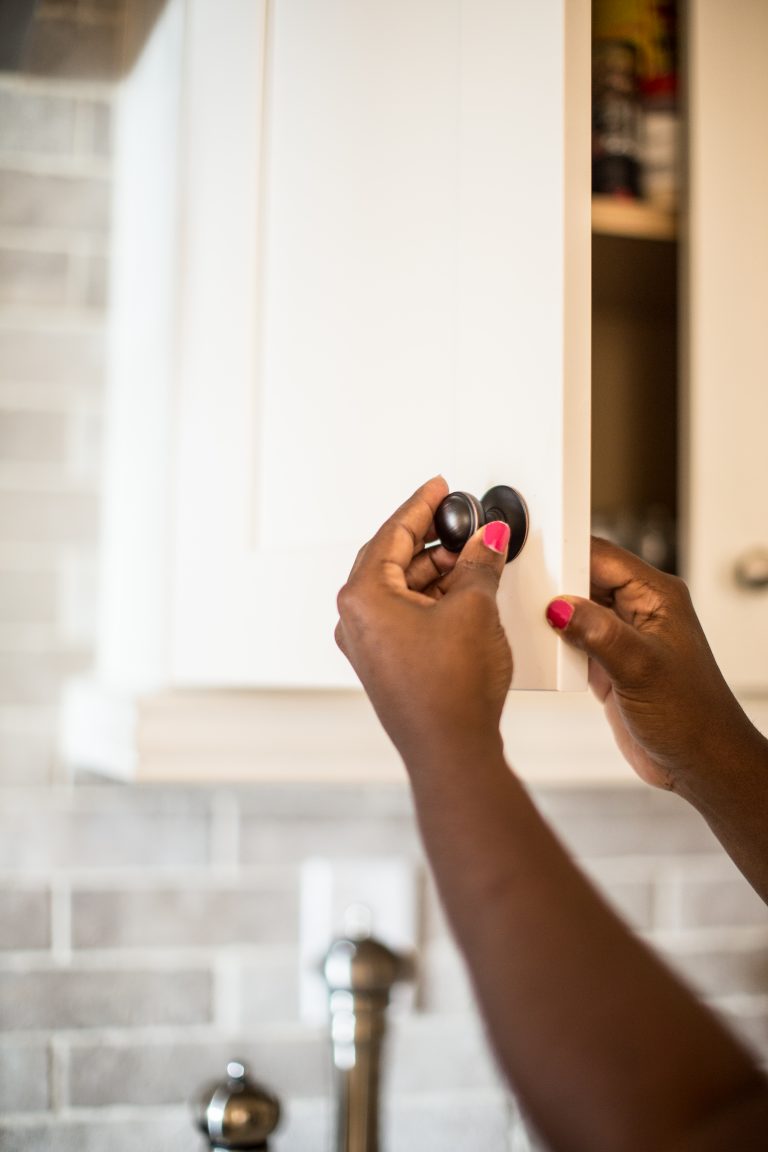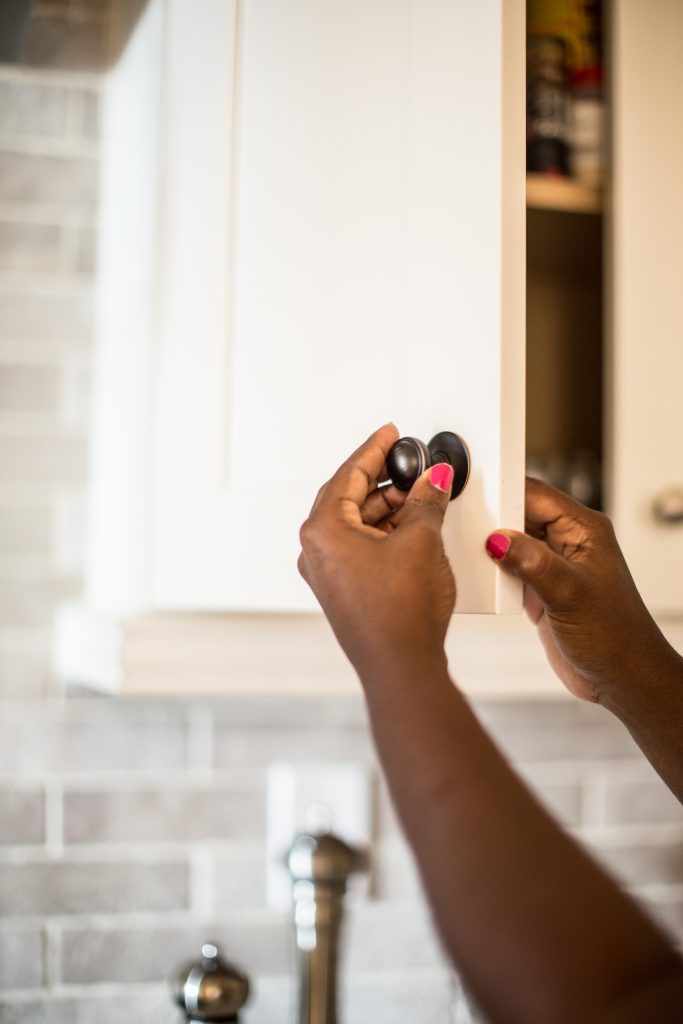 For others ones like my drawers I wasn't able to use the same hole so I had to fill one hole and drill two new holes.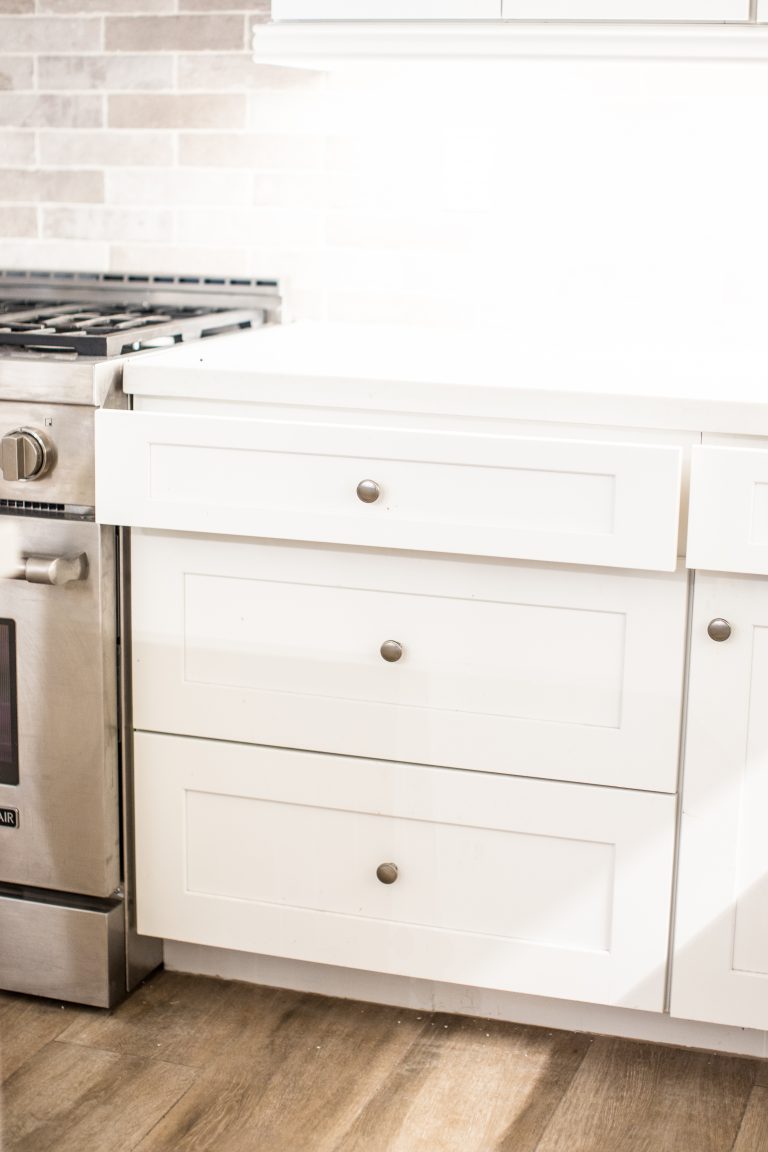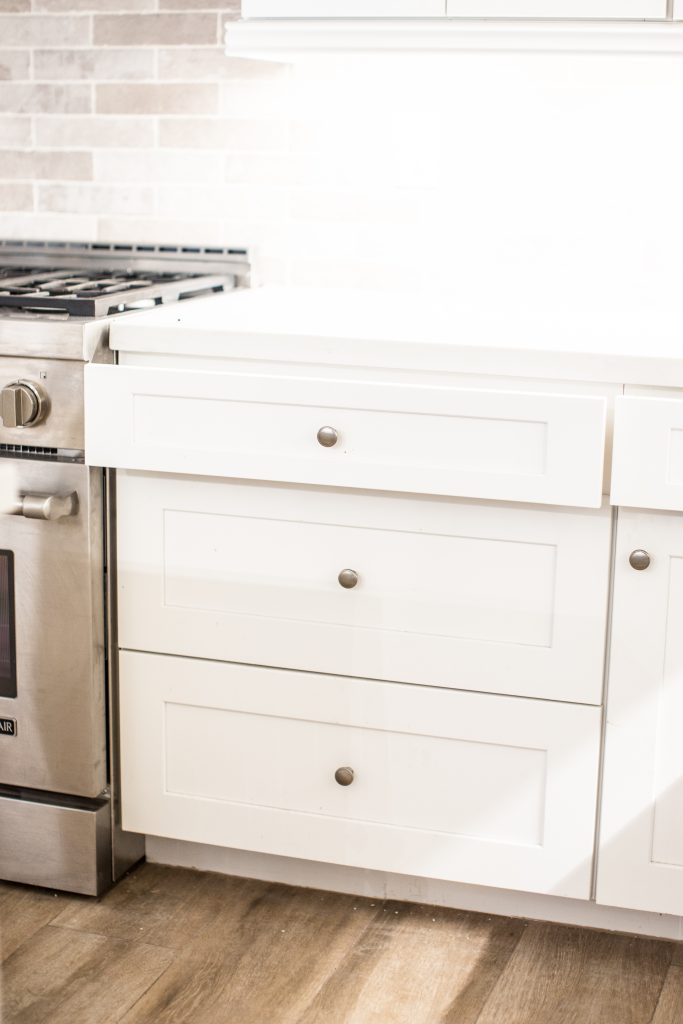 To help with measurements I used a cabinet hole template so I could get the perfect fit. Seriously I'm not sure HOW you could do it without this little handy tool! If your knobs are longer like the 6 5/16 ones from the Farmhouse line,  make sure you get a template that is large enough to fit. For example, the handle that I have below is about 7 inches wide. I would definitely use this for that knob!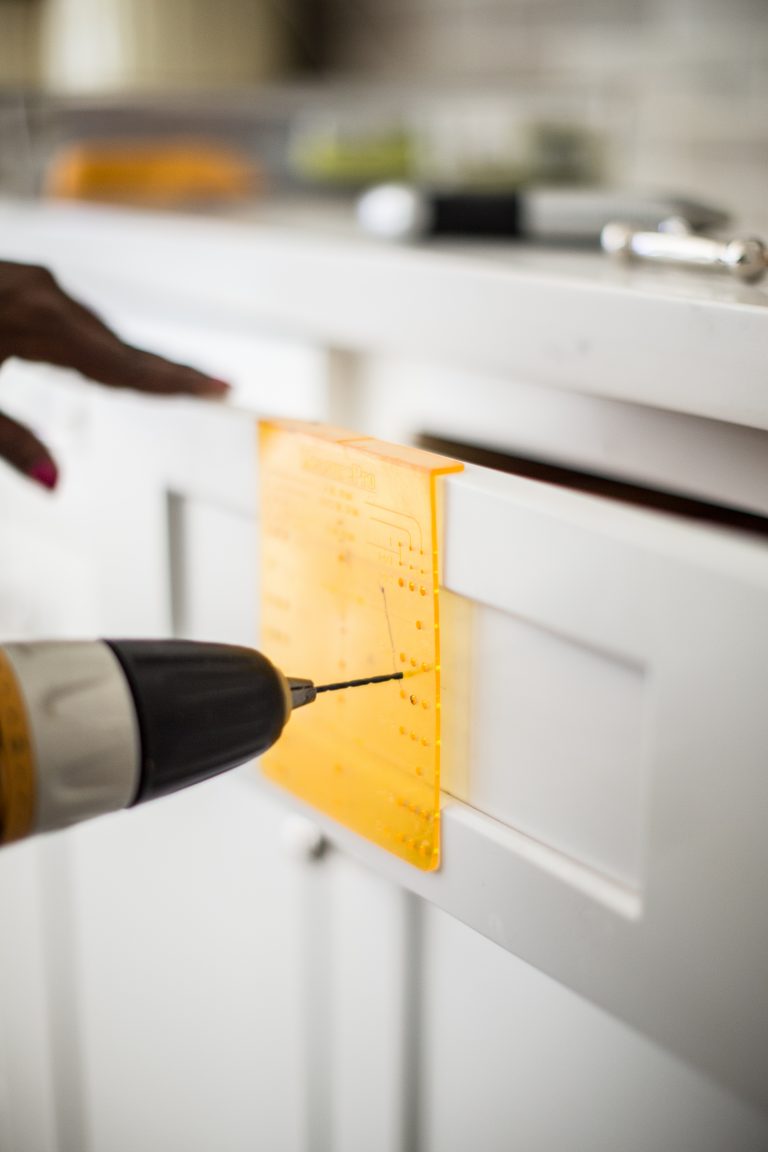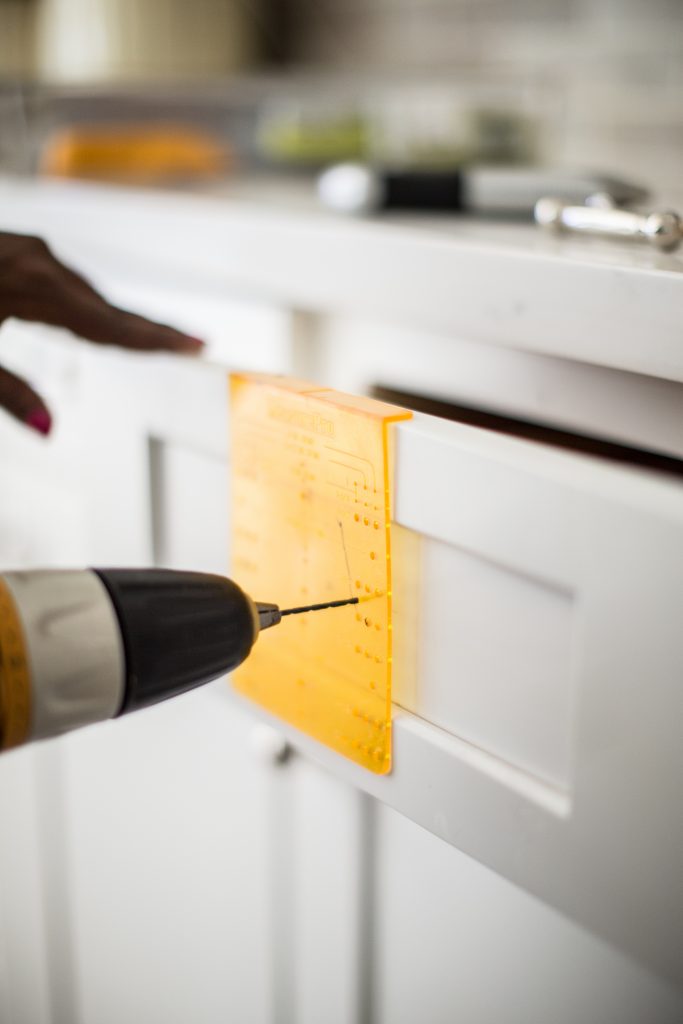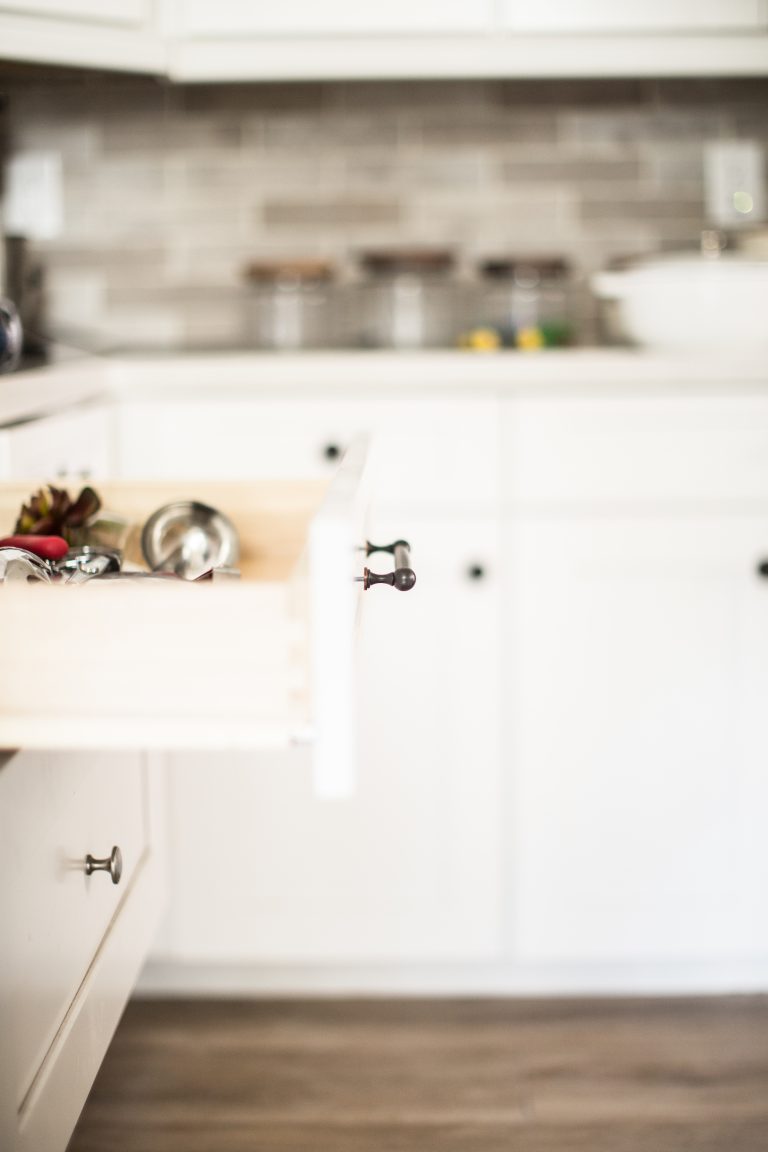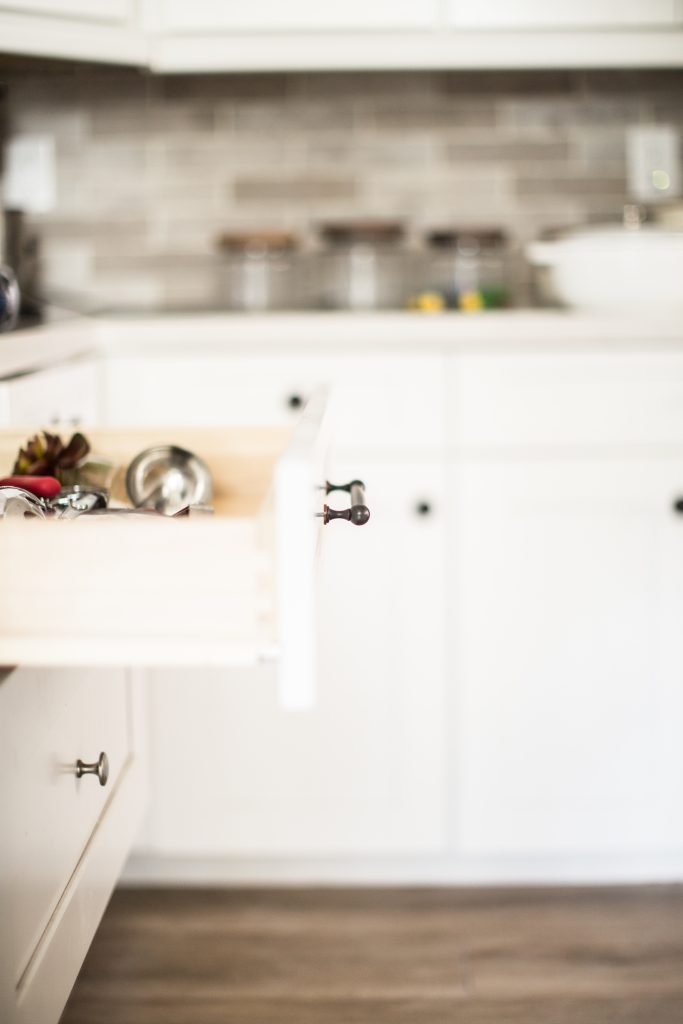 It's amazing what a difference hardware can make! I actually have 3 different finishes in my kitchen. Brass lighting, black knobs and nickel faucet fixtures. Something I wouldn't recommend normally but I think it works in this space because it keeps the space interesting but still remains cohesive!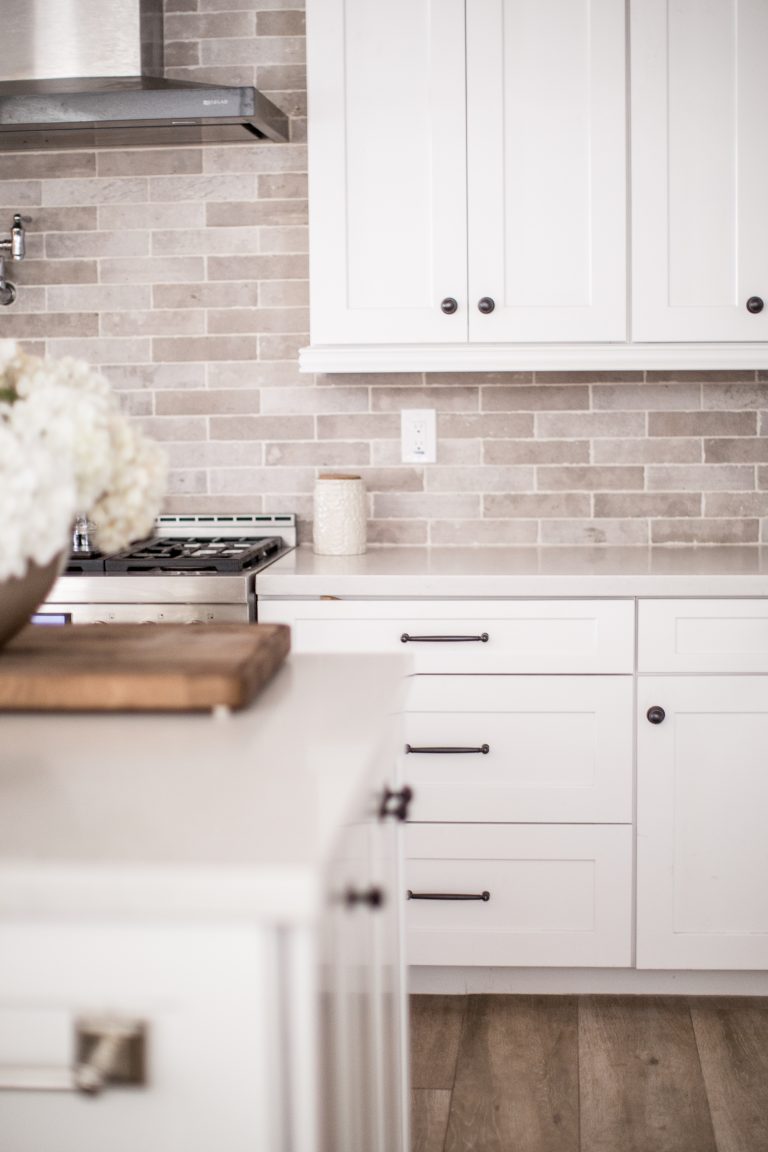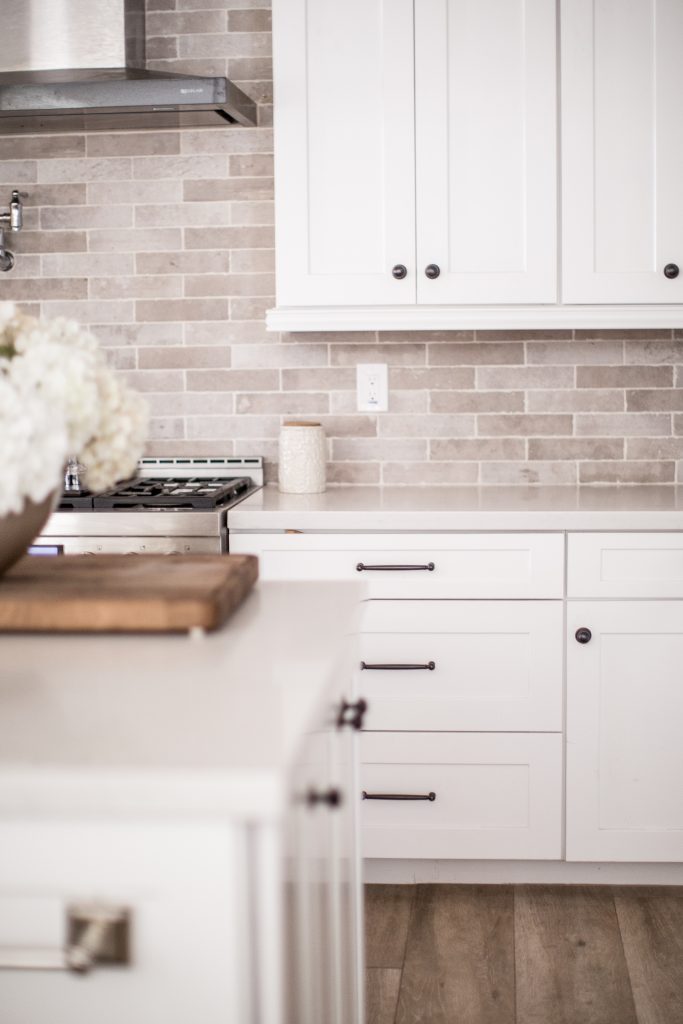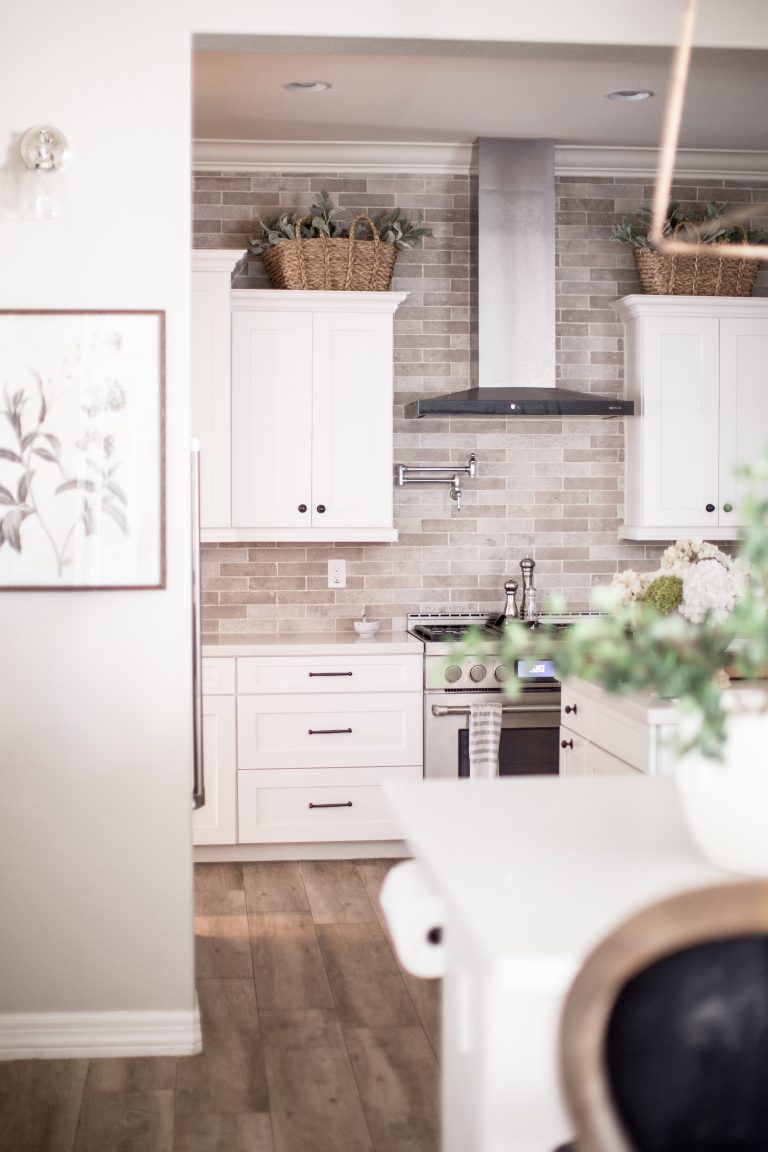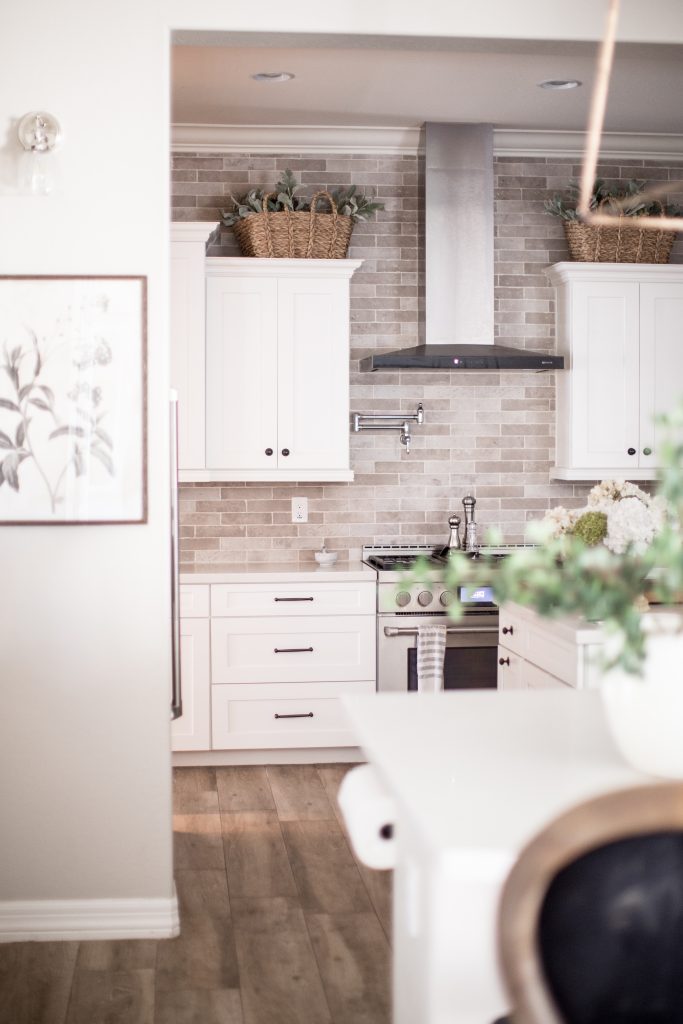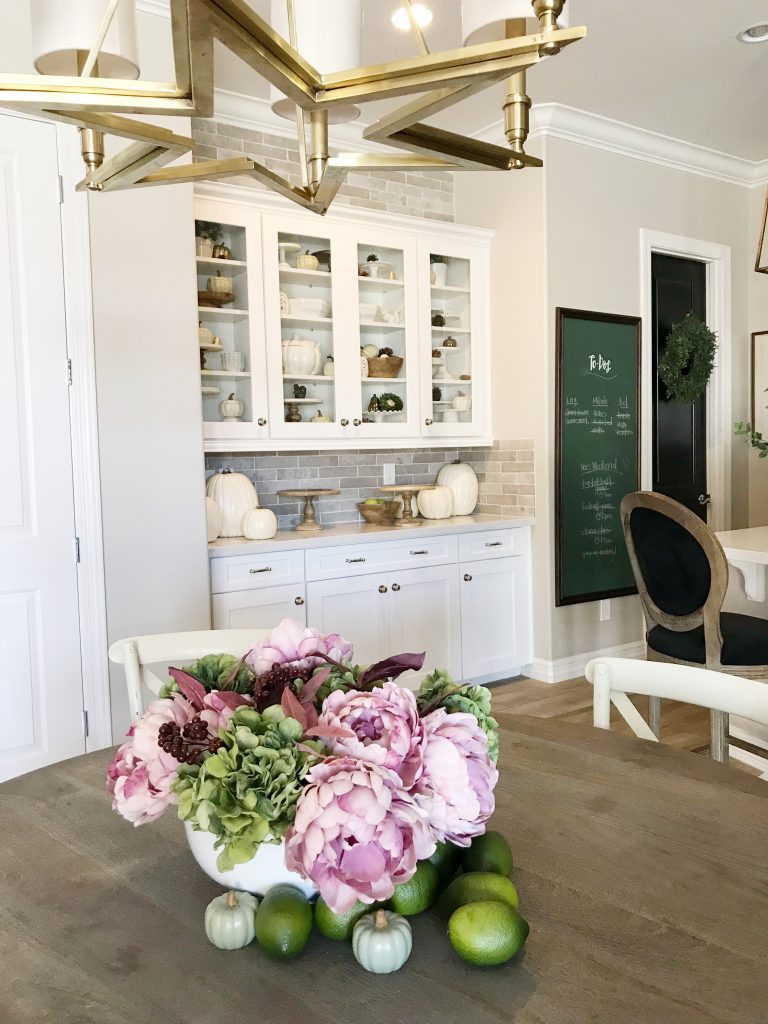 Here's a shot of the polished nickel knobs and pulls from the Martha Stewart Farmhouse Line. You can see that this area is slightly off the kitchen so it works well to tie in the in other nickel accents in the main area.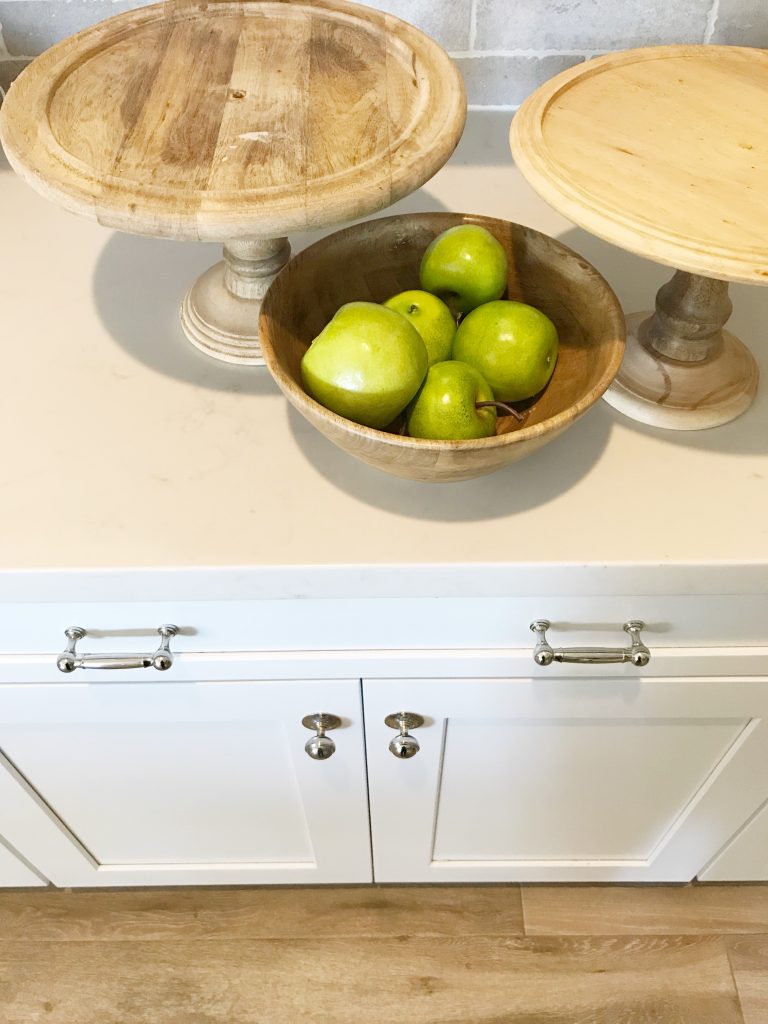 I even added a little brass/ bronze to my butlers pantry cabinets!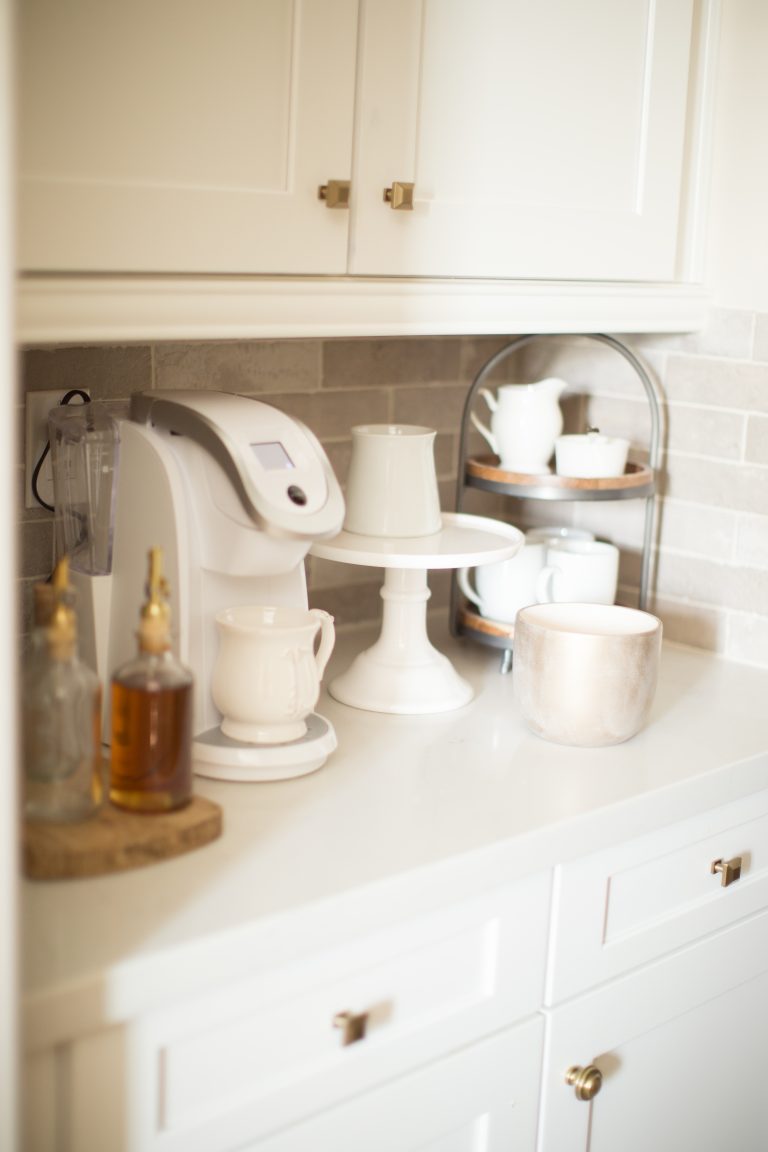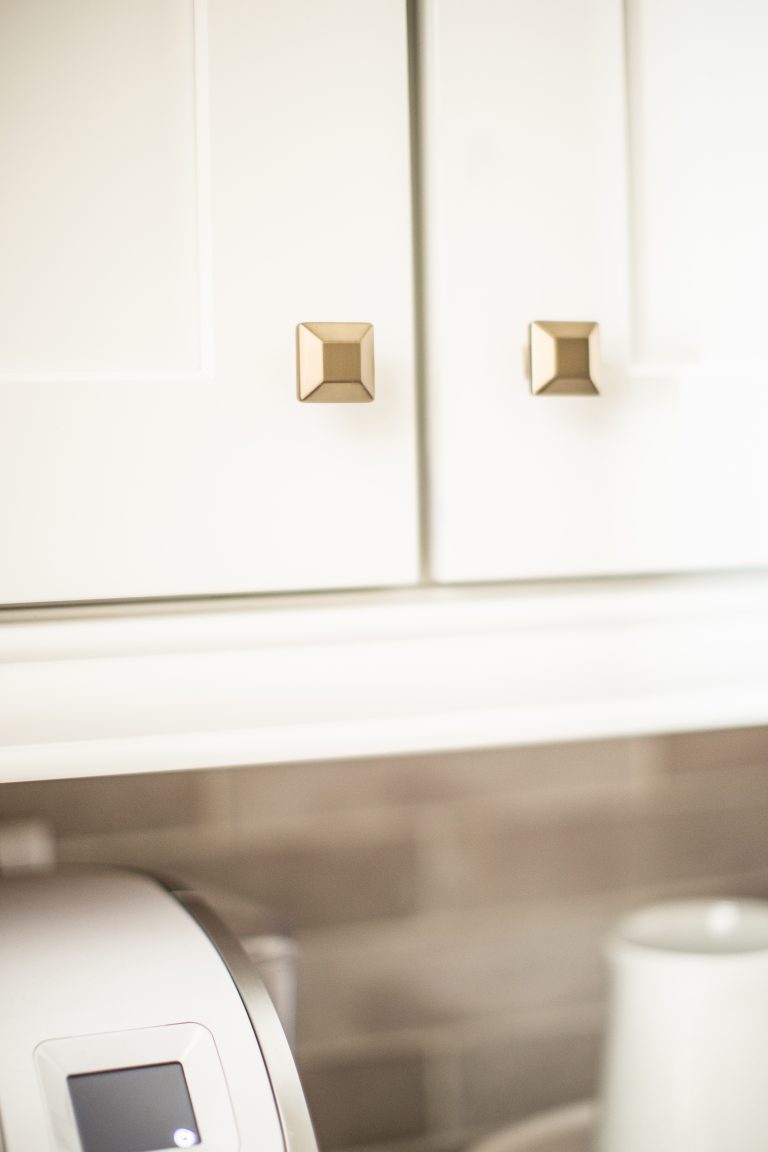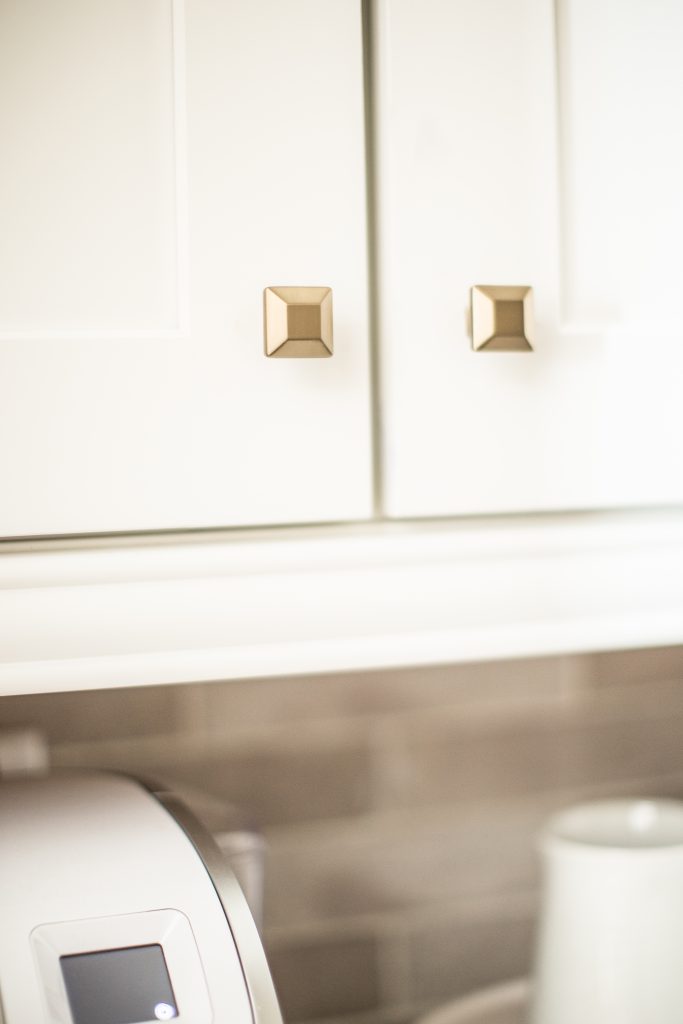 Love how it turned out! Are you thinking about switching up your knobs? Home Depot definitely has a large selection to choose from! But before you purchase try using my mock hardware tip!!  Shop all the knobs below. Plus my backsplash too.


If you're looking for information about our backsplash I have the links below! We choose the ivory color. We have taupe in our laundry room in a herringbone pattern and plan on using the while color too. We love it so much!