Back to HOME School: How We are Shopping and Dealing with our New Normal
This post is sponsored and may contain affiliate links, please read my disclosure policy.
I love coming here each year with a little back to school shopping post. This year it looks a little different but that's ok! Life is changing pretty quickly and new normals and being flexible is apart of life right now. So when it comes to how we back to school shop, it's no different!
This year our kids will be starting the school year off at home with the hopes of going back to school when it is safe for everyone. So with that said I decided to do a little back to school shopping online at Walmart to help get my youngest ready for school!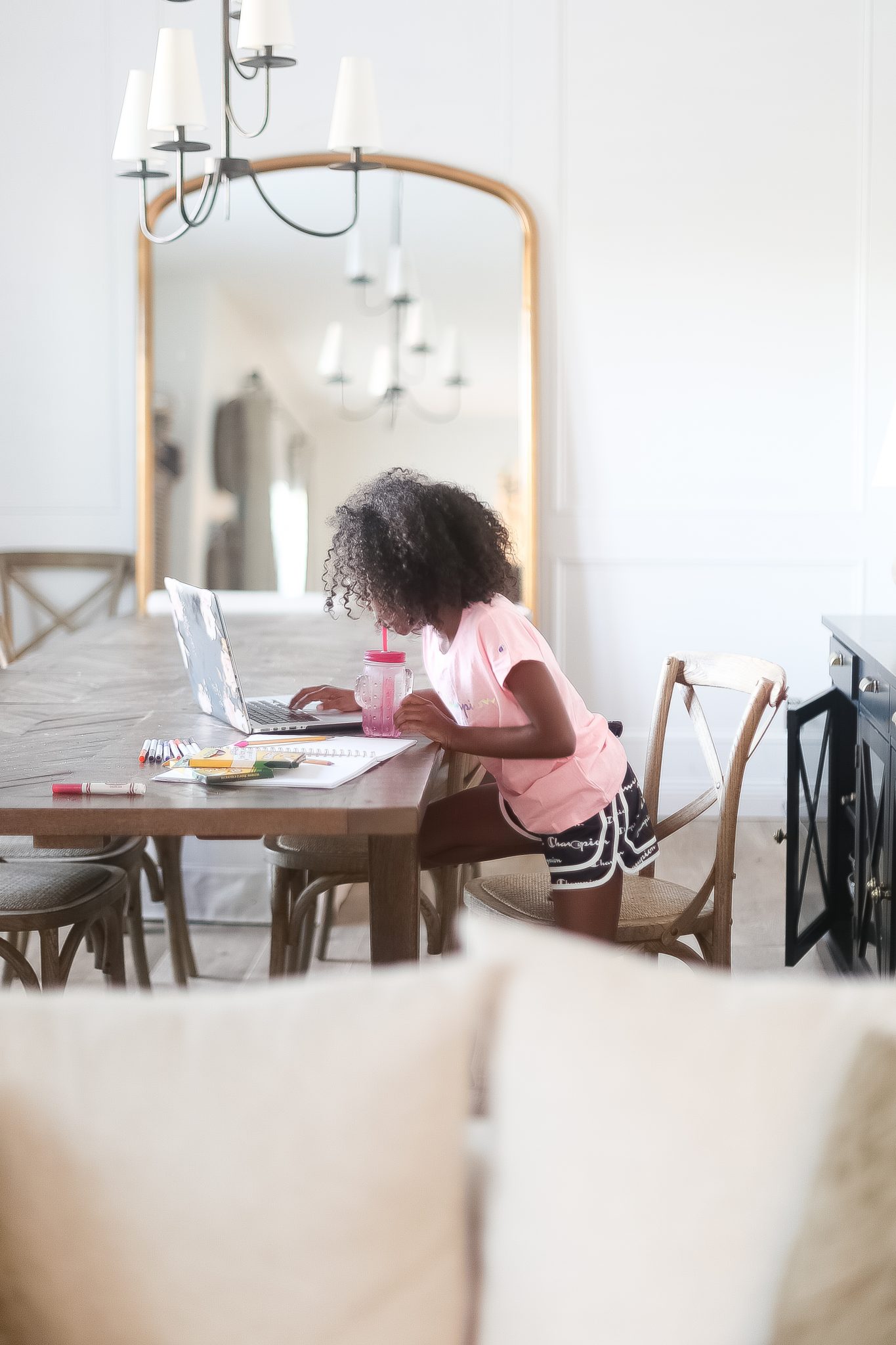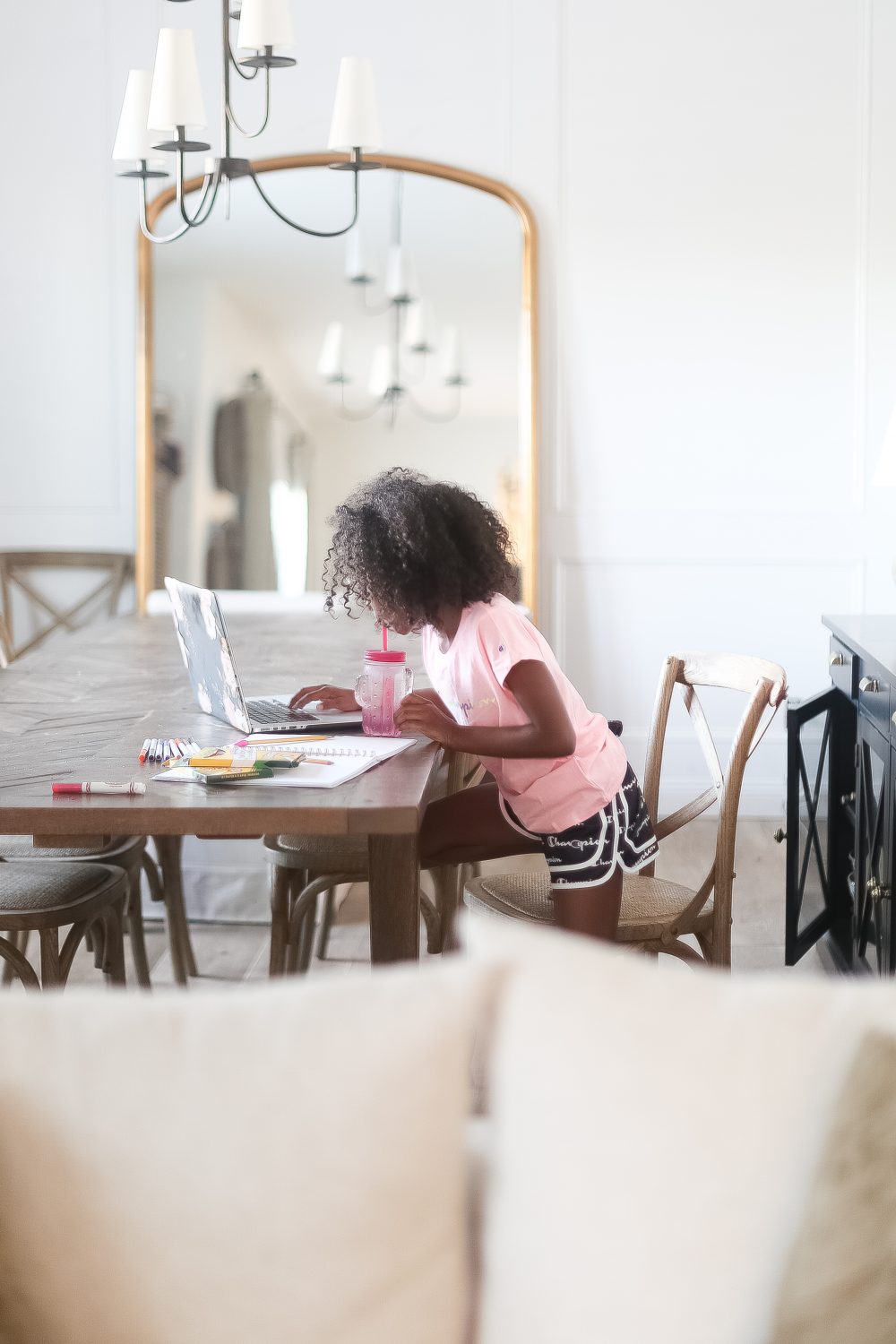 Here are somethings I had to think about before I started back to school shopping this year.
Where will the kids do their school work?
What supplies will they need?
Do I want them to get "dressed" for school?
Do I want them to keep their school work in their backpacks and "bring" them to homeschool each day?
Or should I have all the supplies in baskets for easy access?
Should I do all my back to school shopping now or wait until we have an official in person start date for school?
Where will they be doing their school work?
In the dining room! So this is officially our homeschool area. It's a perfect spot with some morning sun, right off the kitchen for breakfast and snacks and away from the rest of the house so that the kids can have some privacy. There is plenty of space to spread out school work and assignment and there's also plenty of outlets for laptops and ipads. Look out for more information on the set up. It's going to be really simple!
What supplies will they need?
I went on the schools website and we don't have an official list of school supplies yet, so I just used my old teacher vibes, lol and purchased the basics for them. This includes everything Crayola, notebooks, pencils ( the good ones) and even a pencil box for all the kids. This way it will be an easy transition. If the teachers need anything extra, we can order it before they go back. Again I found everything I needed on Walmart online. Including so many of the supplies for under $1! 
Do I want them to get "dressed" for school?
Yes! At first we were a little relaxed on everything when the kids left school this past spring. But we quickly realized that they thrive off of routine. So we make them do the full morning routine before they start school. The only thing we are flexible on is wake up time. But they must get going on school by at least 9am.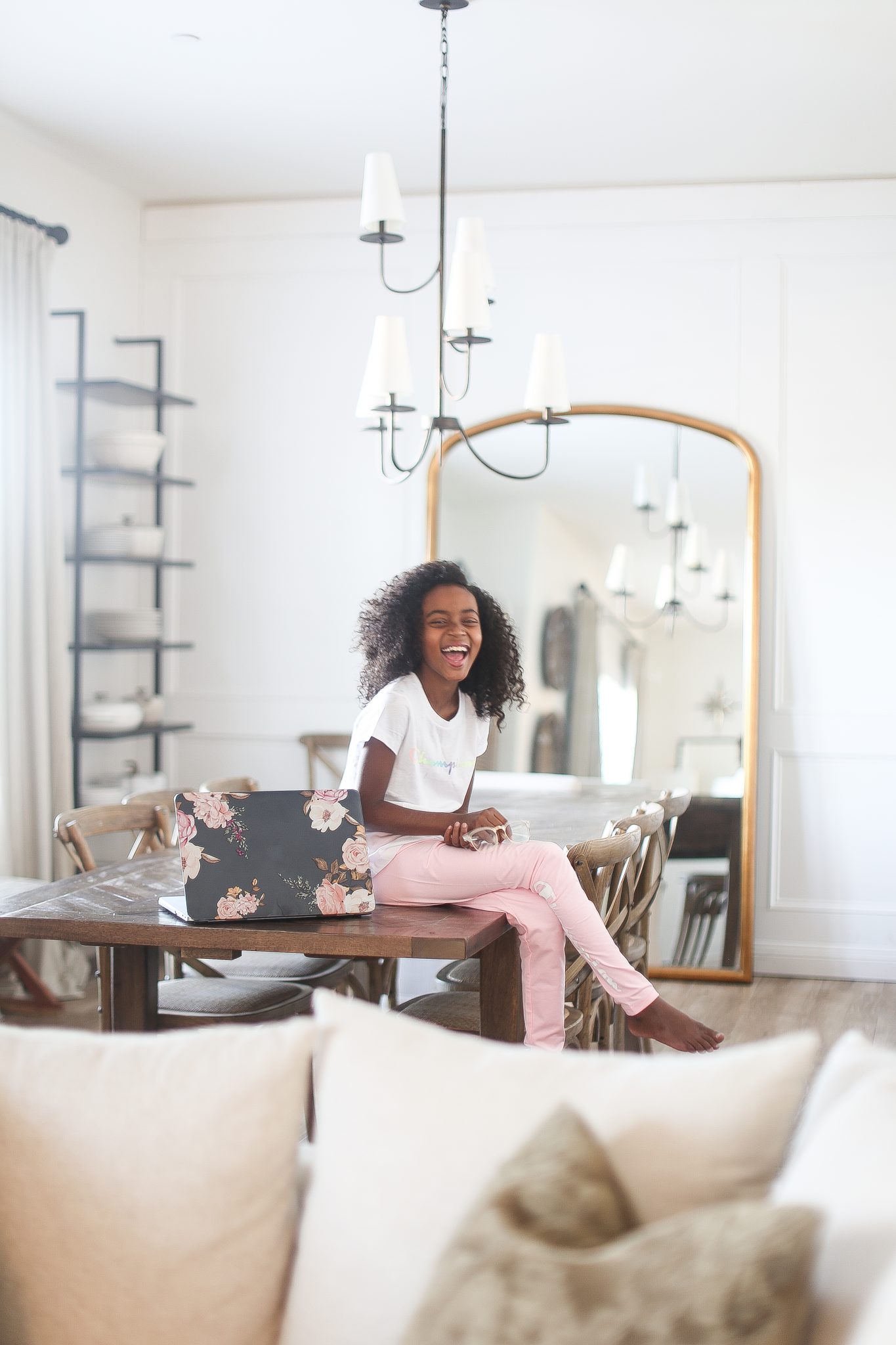 Livy is an active girl so these cute combinations from Walmart Fashion featuring Champion Girl and some cute shorts from Jordache, are the perfect outfits for at home schooling. I'm calling it at home schooling because I think homeschooling is so different! haha! They are super comfortable and can be mixed with each other on any given day. Shop all her looks below or you can follow me on the LiketoknowIt app for a full detailed shop!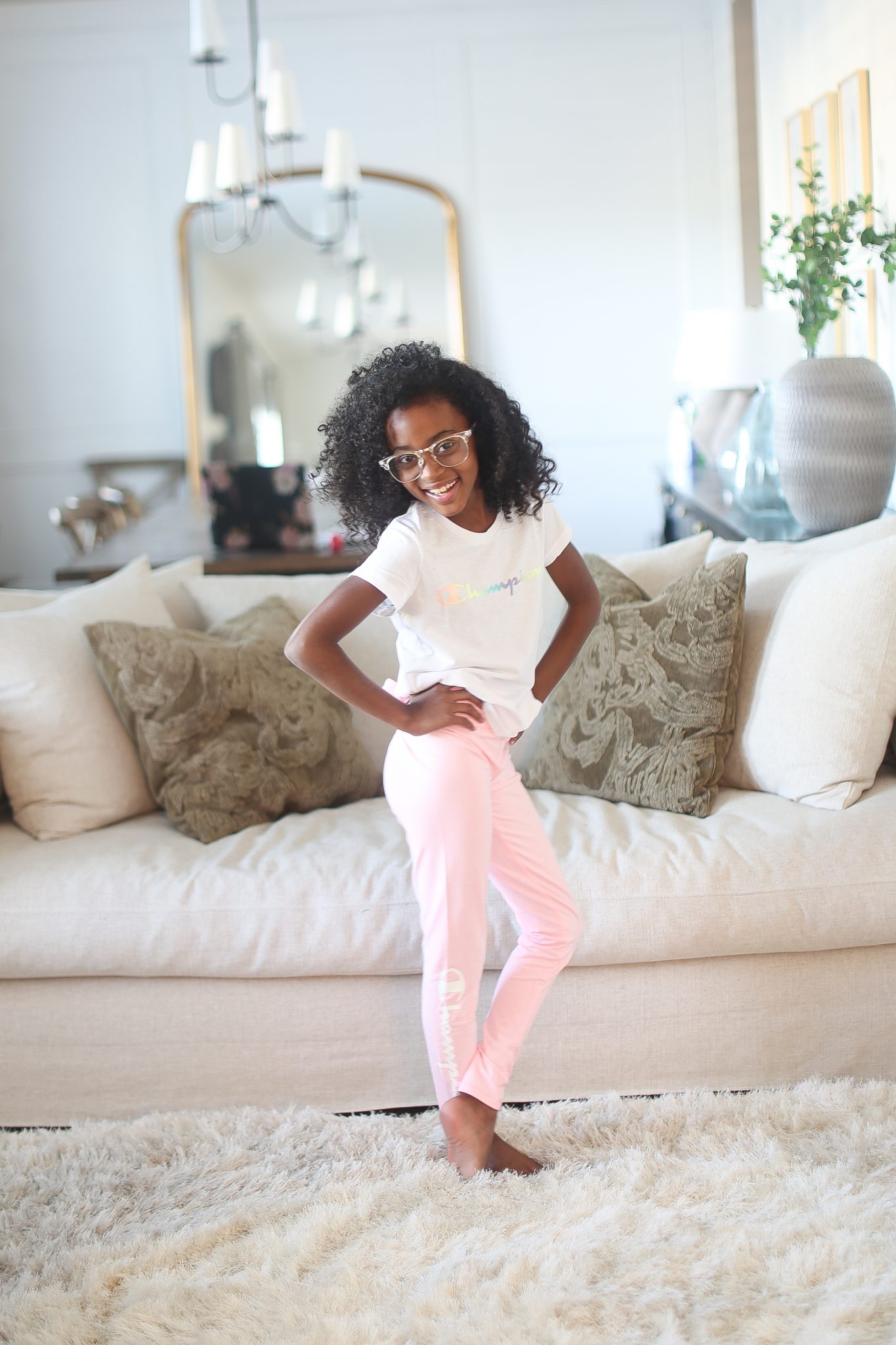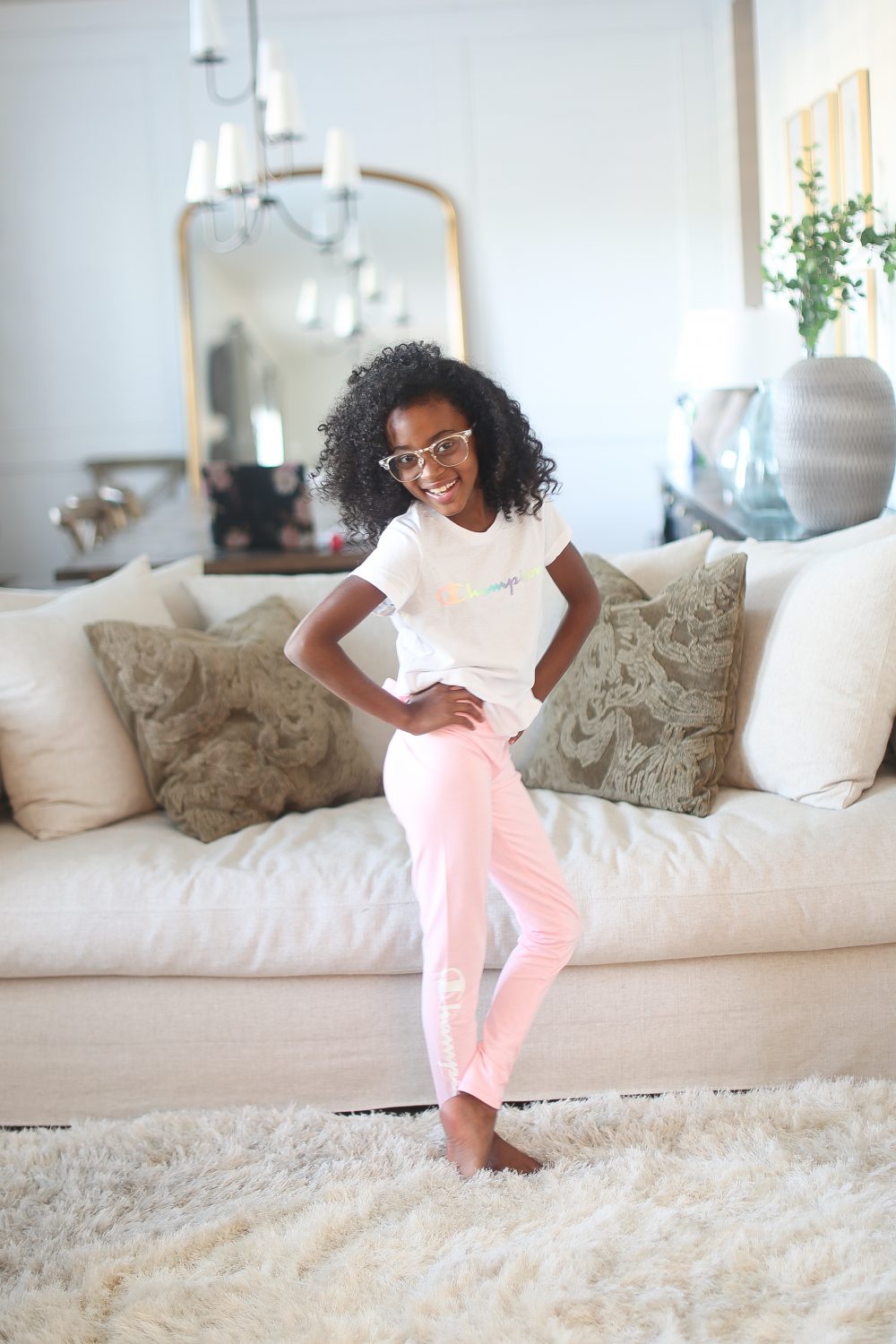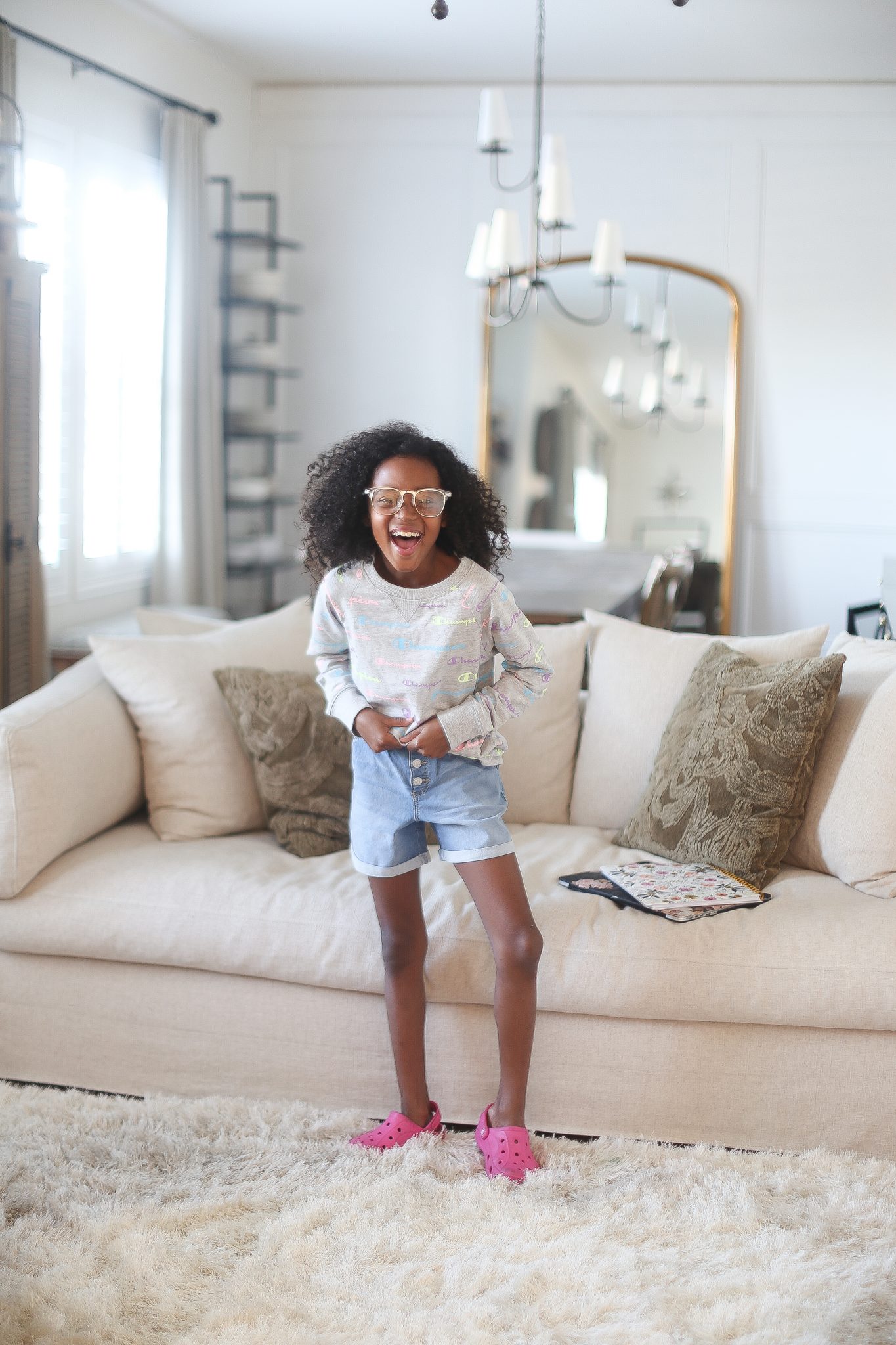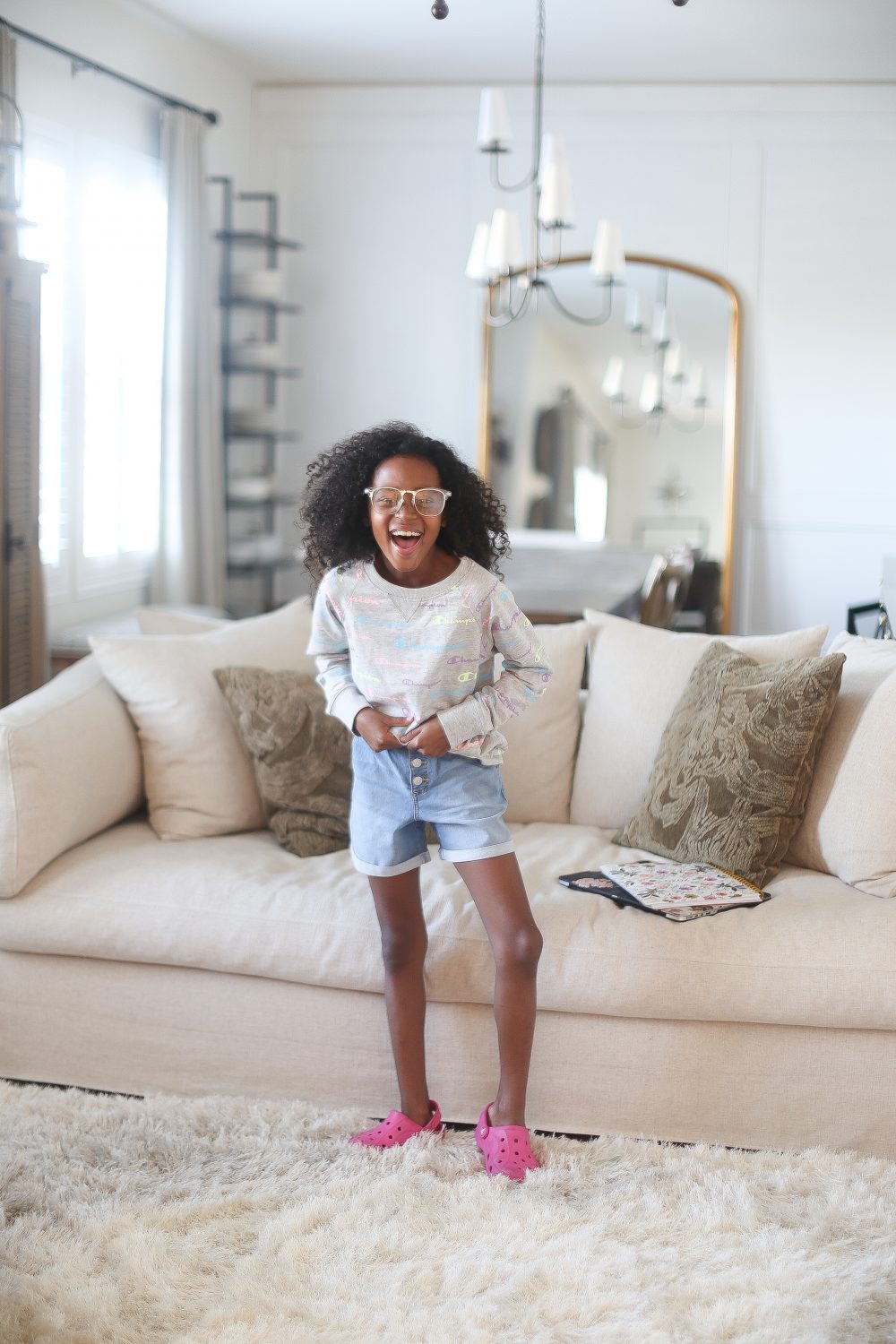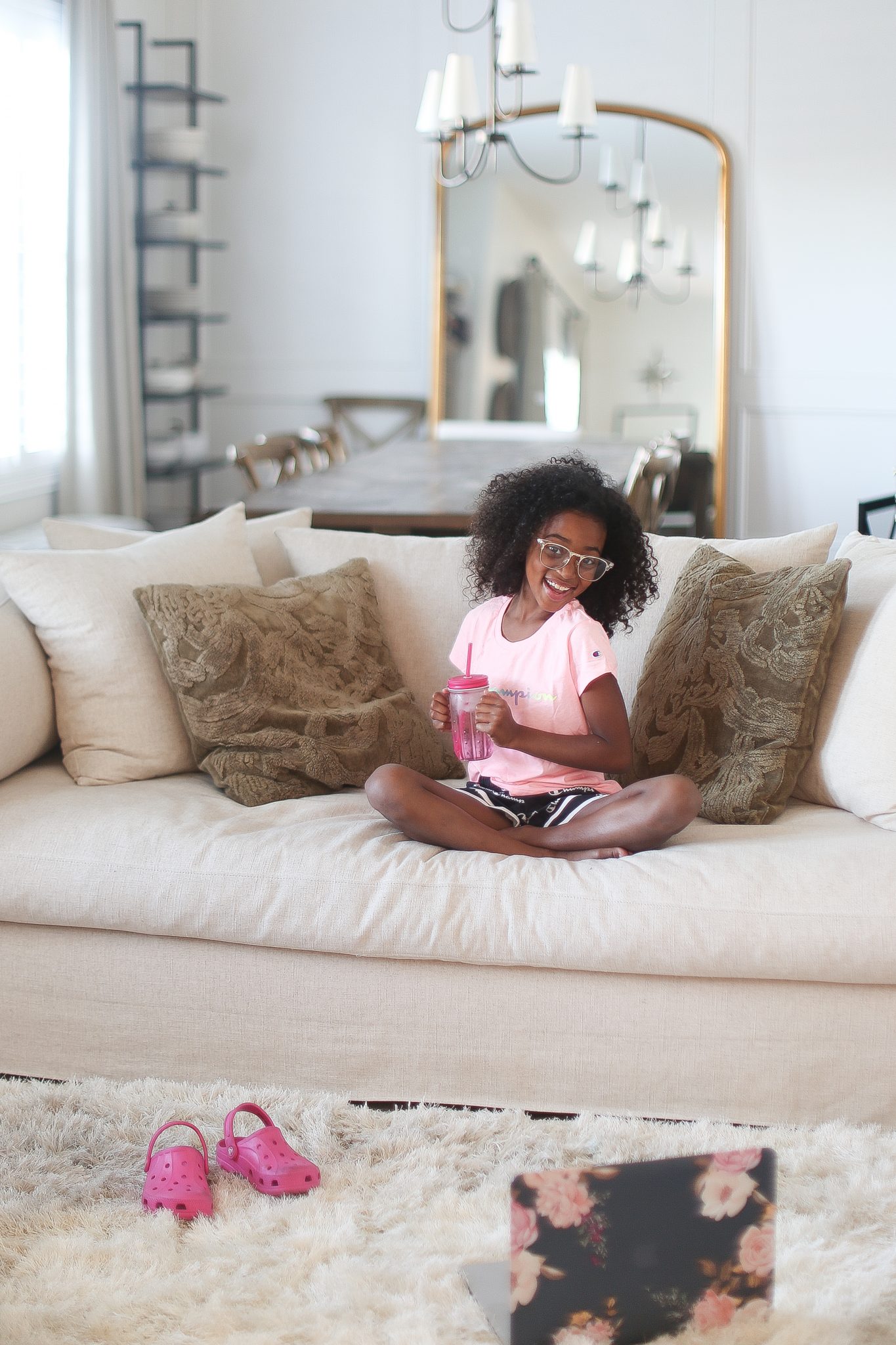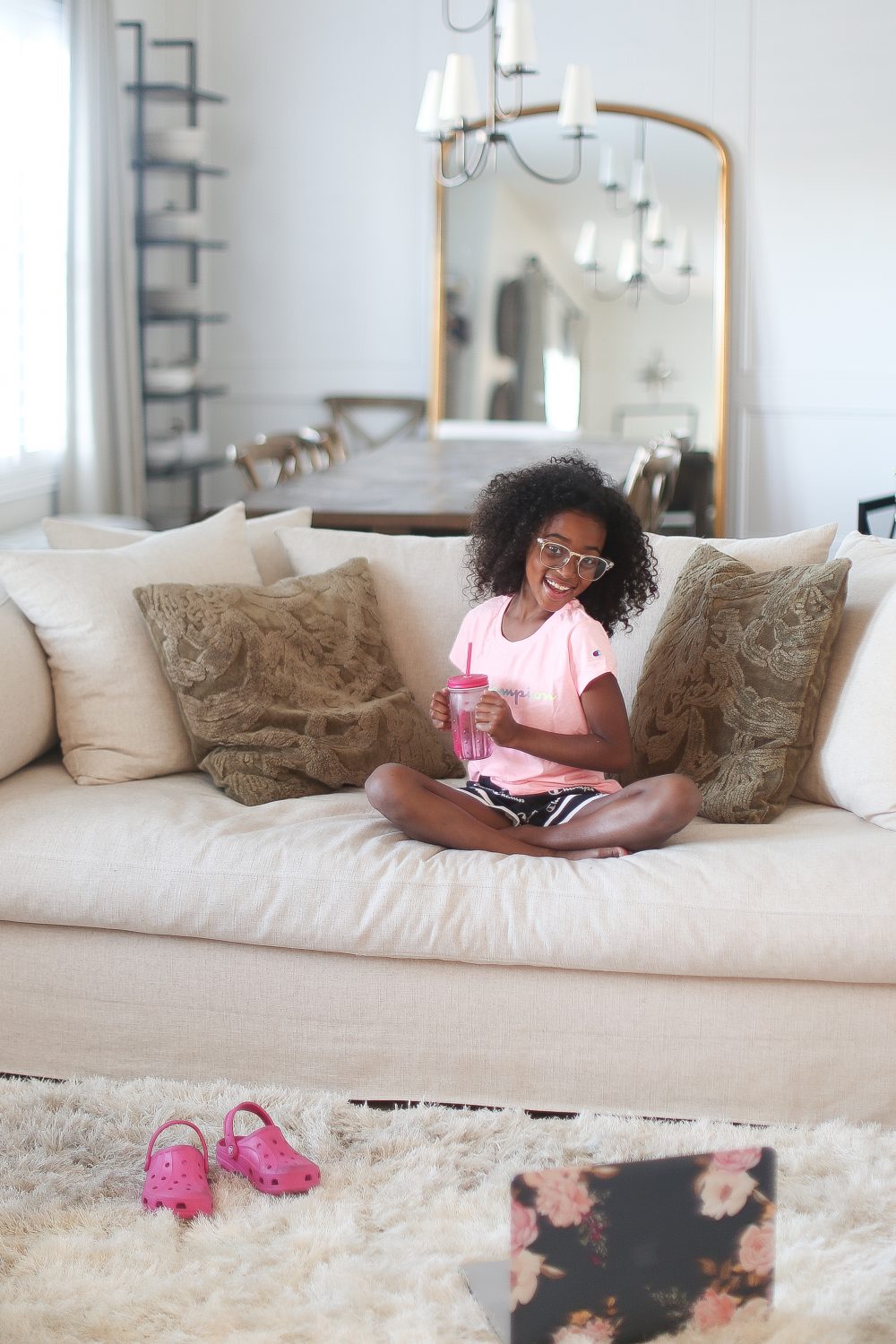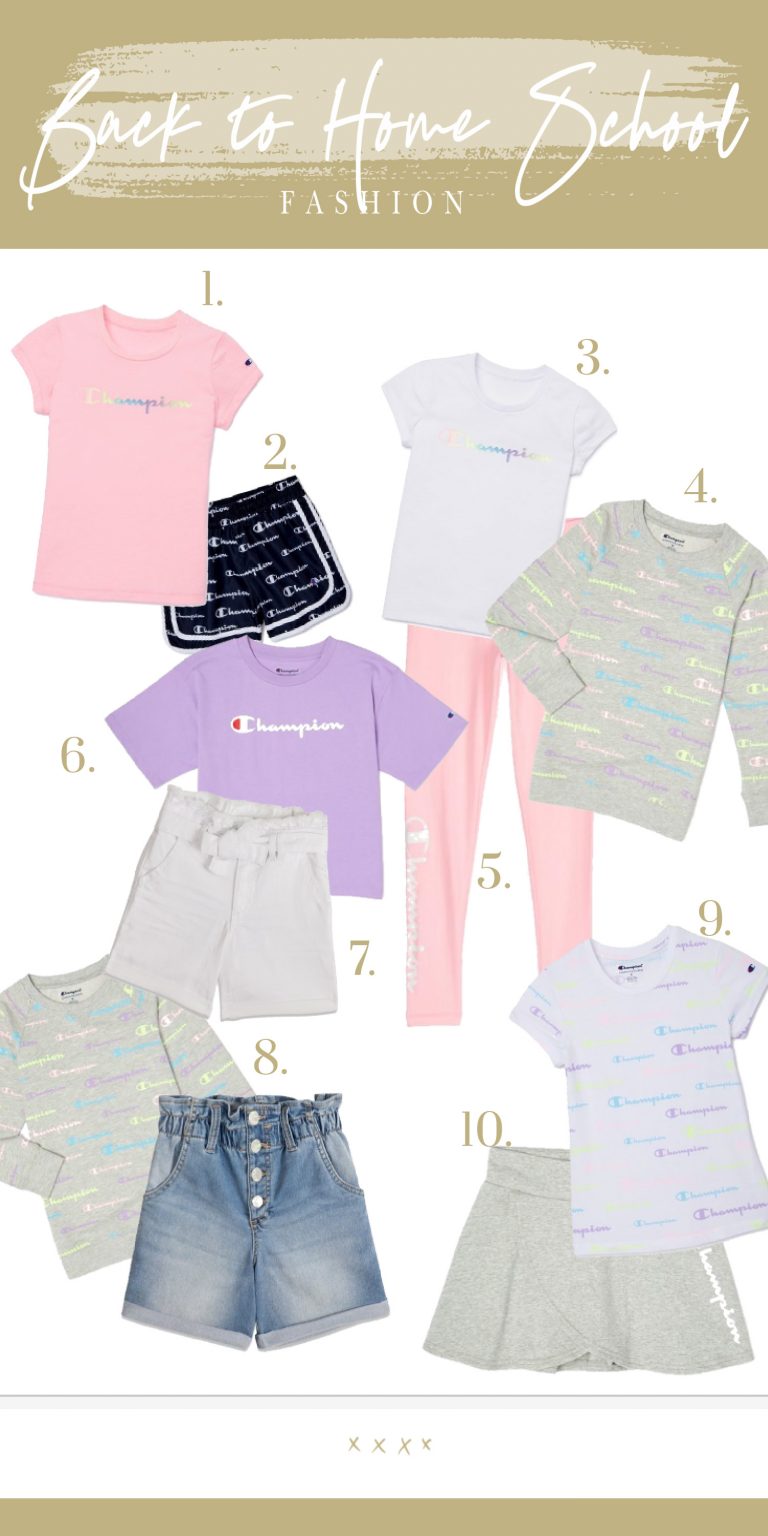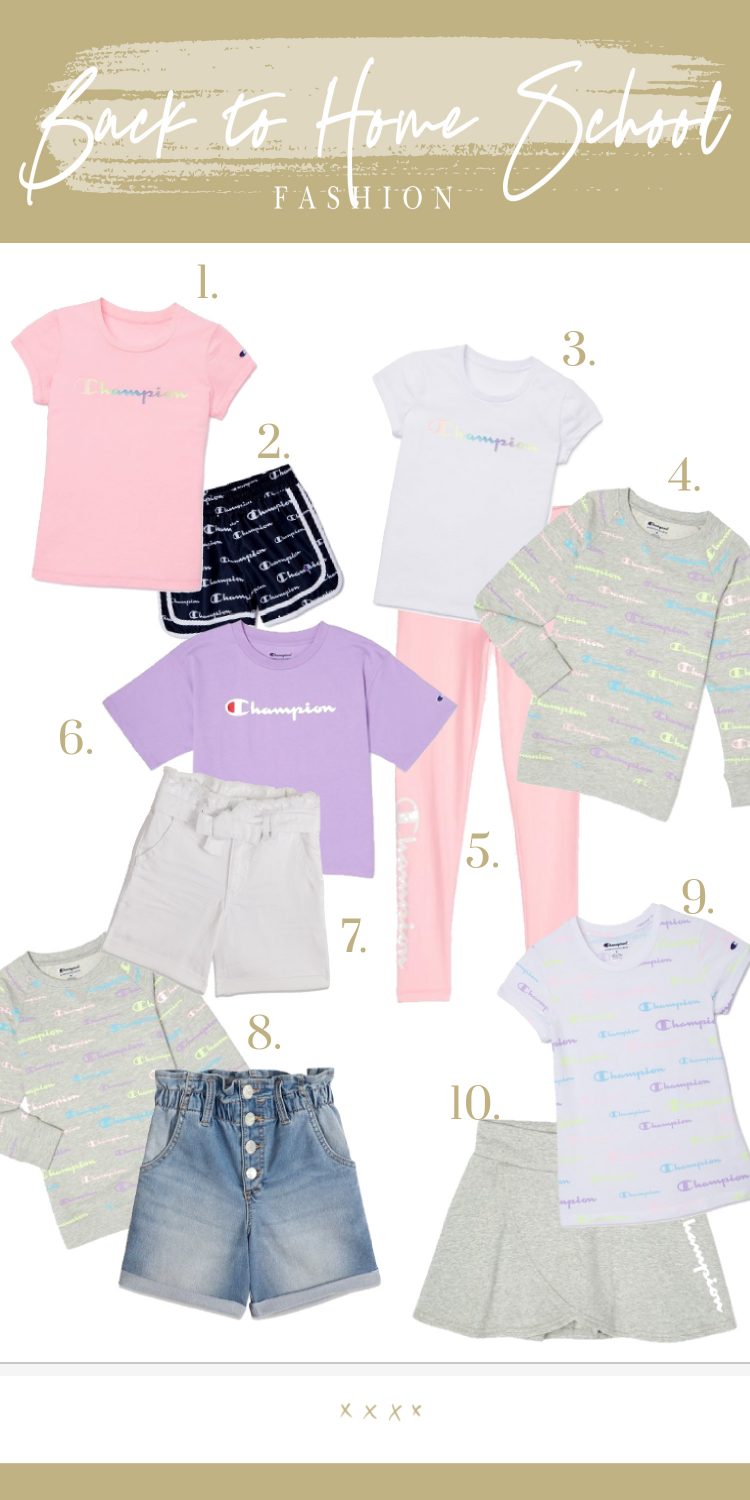 Baskets or Backpacks?
Livy will for sure need a backpack when it comes time to go BACK to school. Walmart has so many cute ones for girls. You can shop all Livy girls favorites below!

But I'm still trying to decide if I want the kids to keep all of their supplies in their backpacks or in cute little baskets next to the at home school area. Everything is temporary so I'm having a tough time on deciding which is best! What do you guys think?

Should I do all my back to school shopping now? Or wait?
The answer for me is YES!. Without an official list I did the best I could and ordered most of their school supplies and outfits online or picked them up curbside at my local Walmart. I didn't want to miss out on great deals or sales just in case we go back sooner than later. Plus retail stores like Walmart are following the regular sales and promotions, so I think it will be hard to find the same deals or even supplies a few months from now!
So what will school look like for you this year friends? Are you setting up a space for your kids or making arrangements for alternative school year too?