If Your Tween Girl Loves Fashion, Then She'll Love These Adorable Outfits From Target
This post is sponsored and may contain affiliate links, please read my disclosure policy.
Thank you Target for sponsoring today's post! Tweens love fashion! Trust me, I have one in my house right now and that's all she wants to do these days! Of course she has other interests like dance and friends and tick-tok…ohhhh Tick Tock!
But she's also becoming more and more curious about clothes and really coming into her own style! Do you have a tween in your house? I mean what even is a tween right?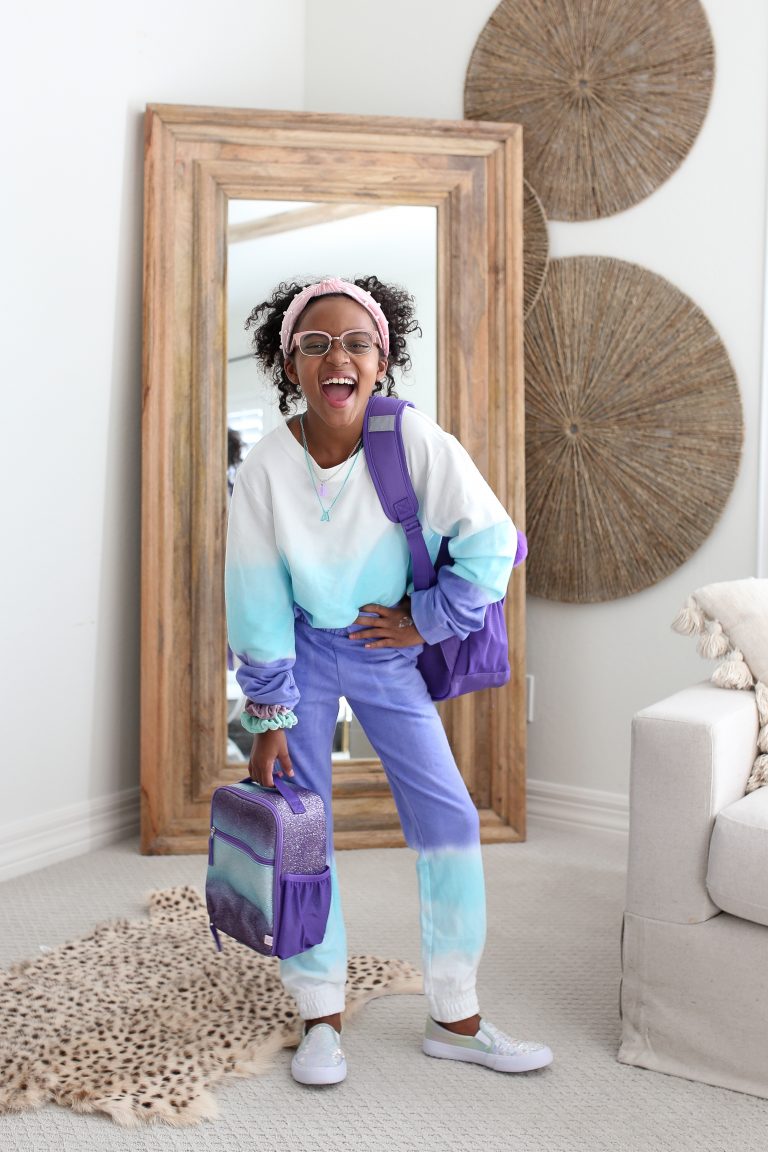 What is a tween?
A tween is a child who is right at the edge of childhood but not yet a teenager. A tween is a child who is between the ages of 9/10-12. 3-4 special years of that in between time when they are listening to music, heading into puberty but they still might play with dolls or trucks or trains or other toys. Tweens at this age are usually pretty happy but they might experience some mood swings every now and then too! Yep, seen that too. haha!
It's a strange time really. haha! But for this mama I hold onto those tween years so tight because before I blink my little baby will be a teen and after that well, time really does FLY!
Cute and Adorable Tween Fashion Ideas
The other day Livy ( my youngest tween) and I went to do a little shopping at one of our favorite retail stores Target. I mean who doesn't like Target??Now a days it has EVERYTHING including groceries if you're lucky!
If we're together we always make a quick stop by the tween section at Target which has two of her favorite lines More than Magic and Art Class. You should hear us when we shop together.
"So cute!! Omgoodness look at this shirt! Isn't it so cute?
"Omgoodness Cute Liv. That would look so cute with a pair of jeans."
I think we say the word cute about 50x within 5 minutes. But we can't help it. All their stuff is really so CUTE!
Livy is going back to school today part time so this shopping trip was right on time. Target has some super cute selections like jackets, denim, sweaters and all the accessories to match, that are perfect for that transition into fall.
Plus right now BETWEEN (9/20/20 – 9/26/20) You can get 20% off Apparel for the Family!!
Here are some of favorite looks from our afternoon of shopping! What are your favorites?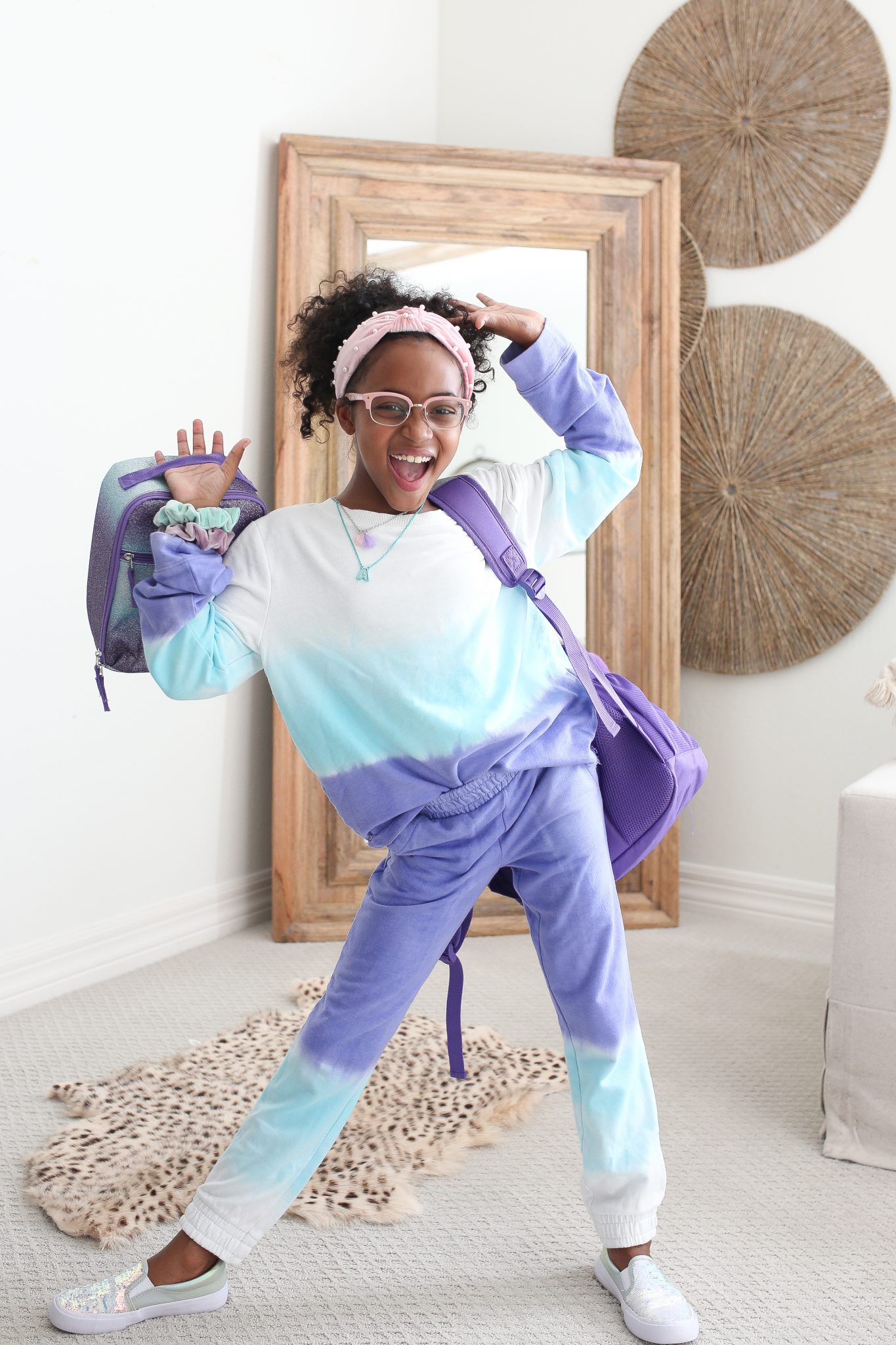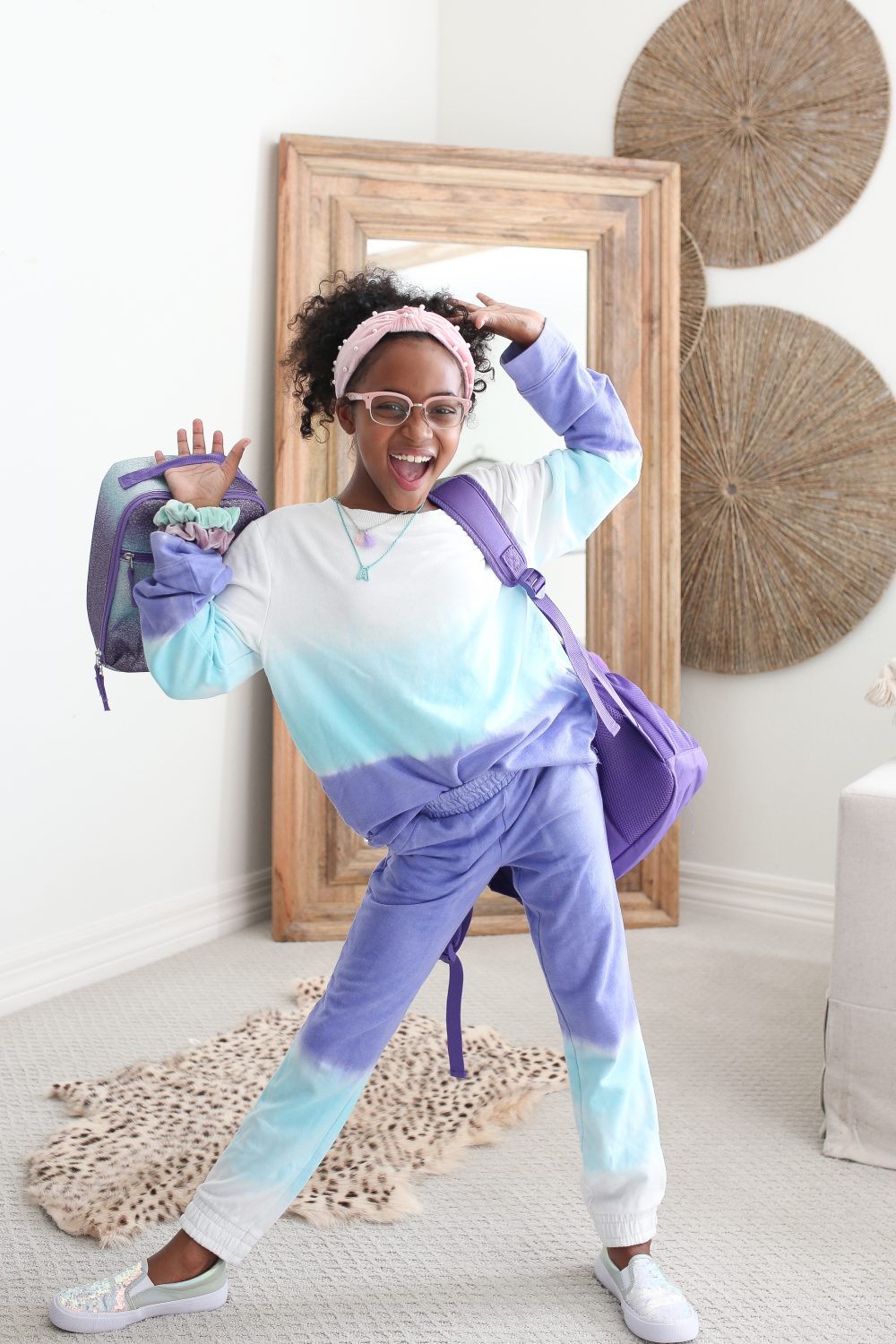 This adorable outfit is from More Than Magic. It's a super sassy line of clothing and accessories for tweens that is perfect for those girls with a ton of personality! This is Livy for sure! We picked a matching tie dye sweat suit that is totally ON TREND right now! Even the More Than Magic backpack and lunch box match this outfit so perfectly!
SHOP THIS LOOK BELOW: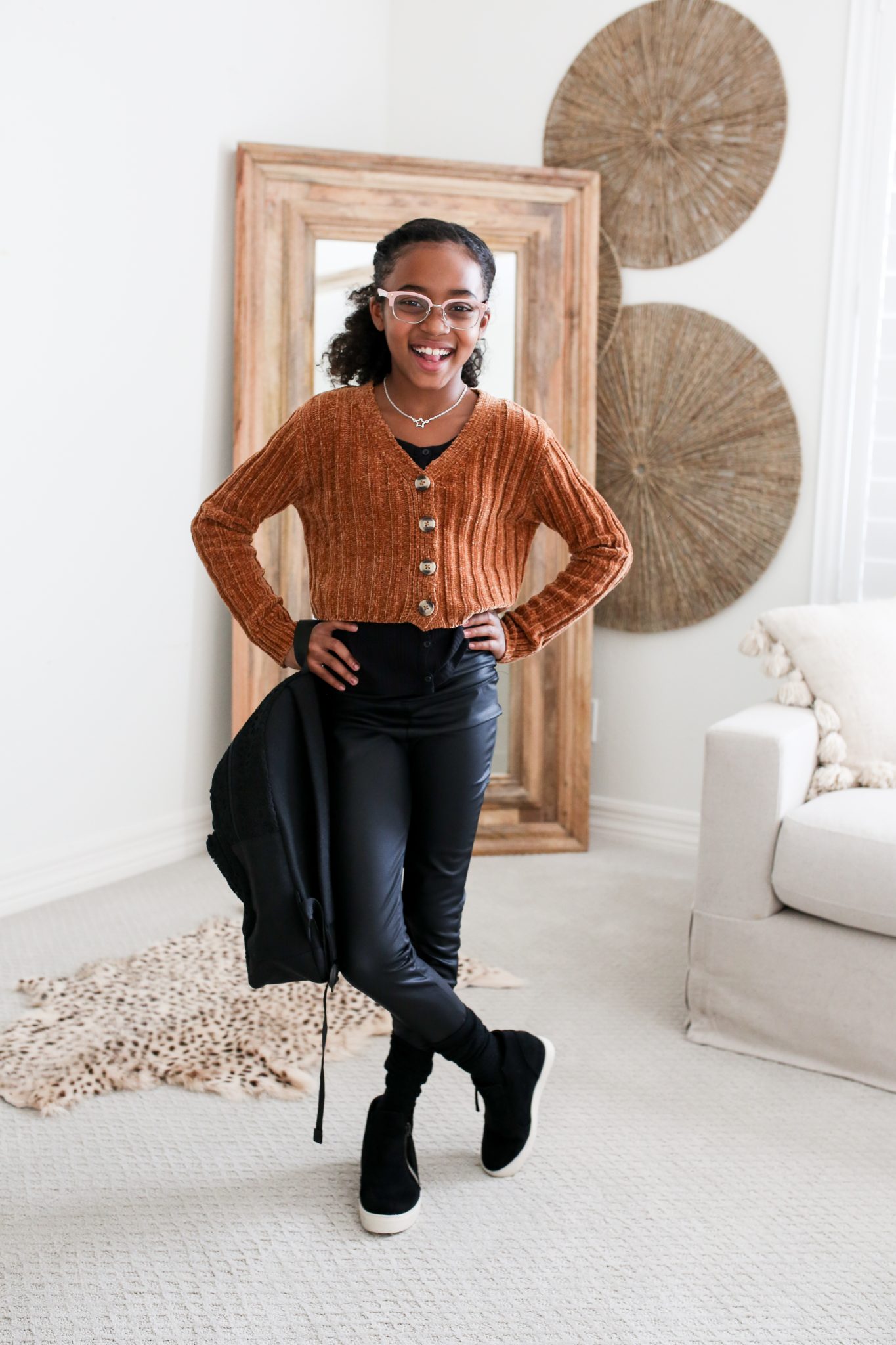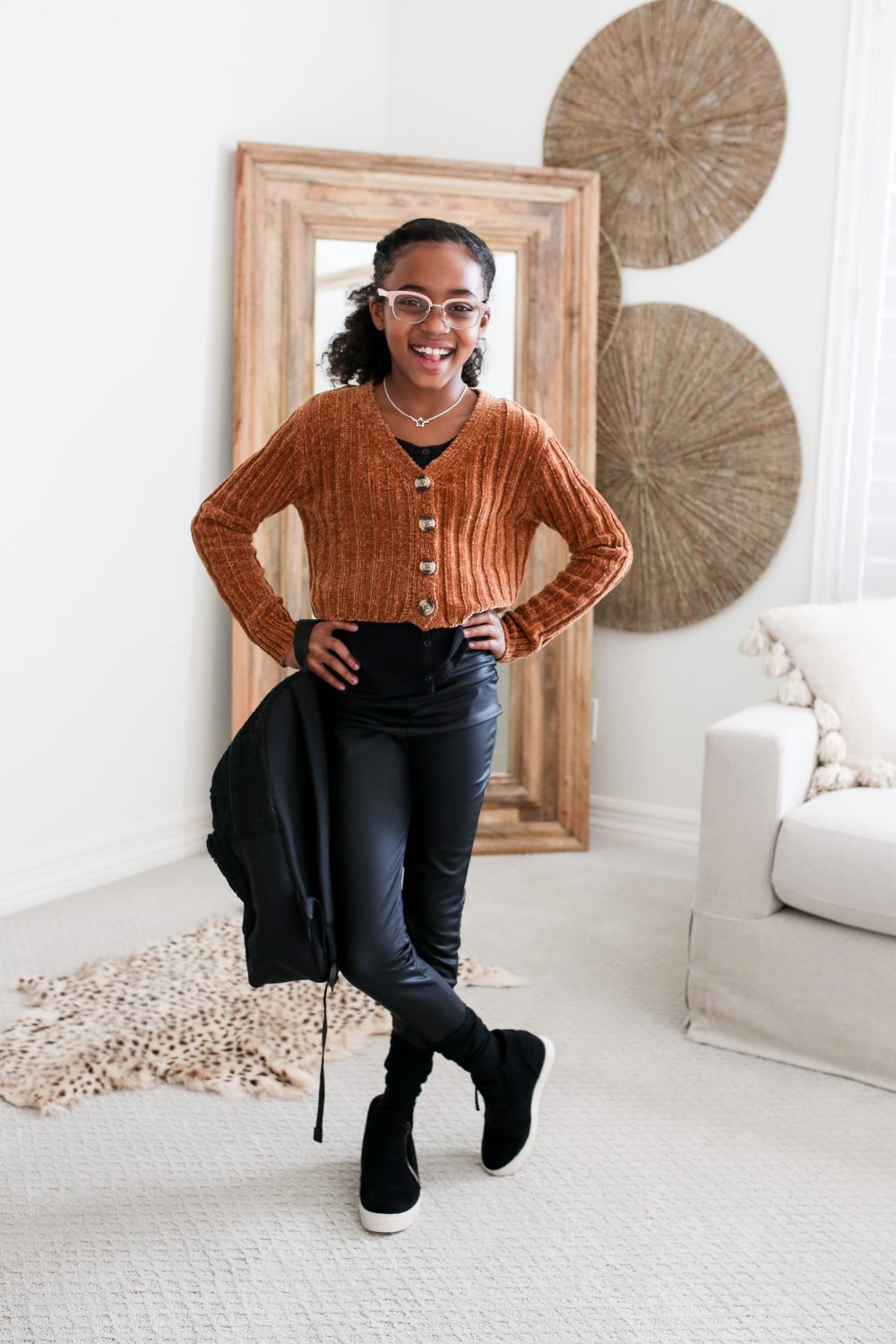 This look is from the other tween line Art Class! Another spunky line that features the cutest on trend clothes for tweens. I love it because it allows them to really step into some great fashion pieces that are age appropriate!
SHOP THIS LOOK BELOW: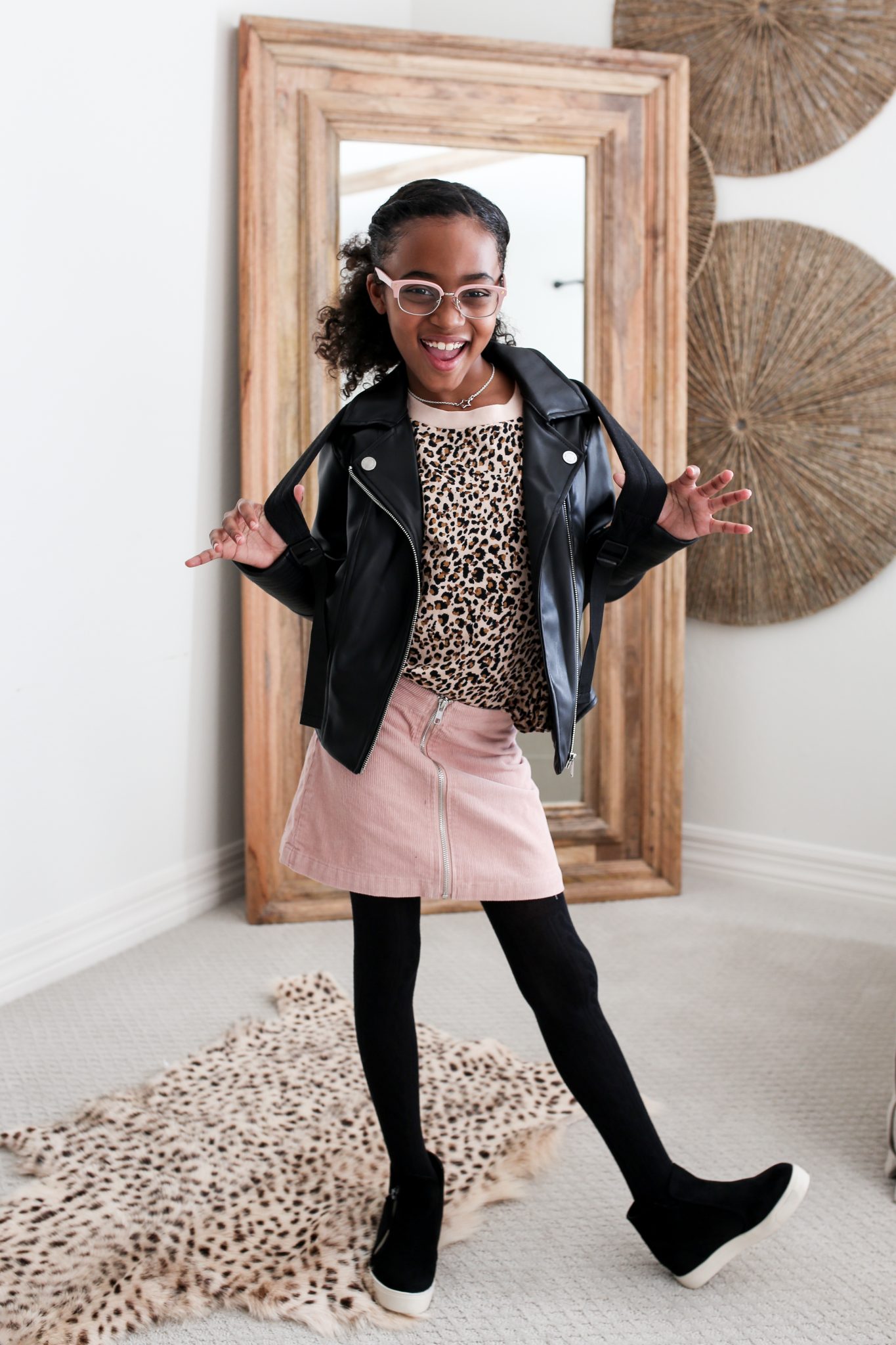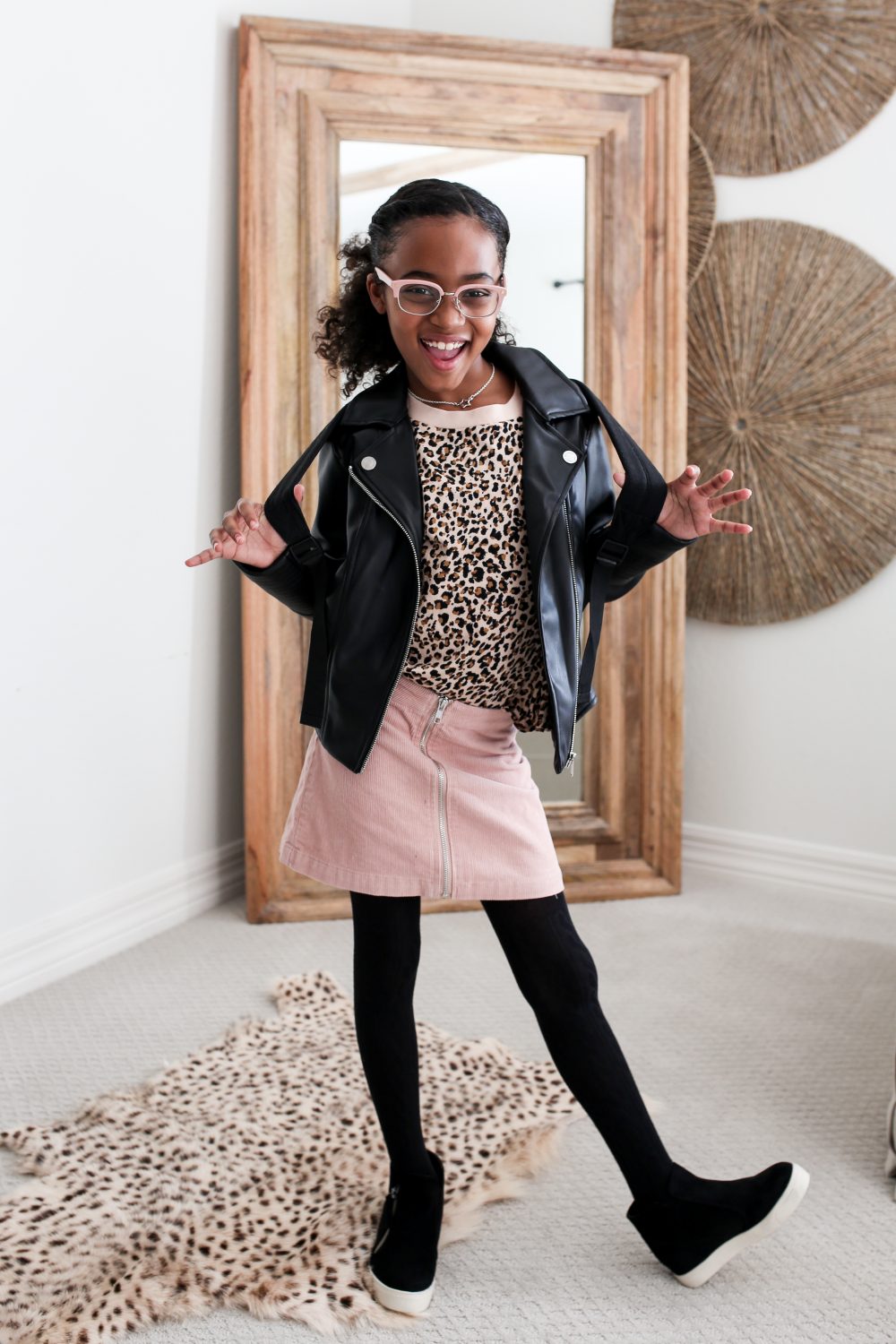 Livy LOVED this outfit. She said she always wanted a leather jacket ( who knew ha) this one is so cute with the beautiful zipper details. I paired it with a pink skirt and leopard top all from Art Class to soften it up! So cute right?
SHOP THIS LOOK BELOW: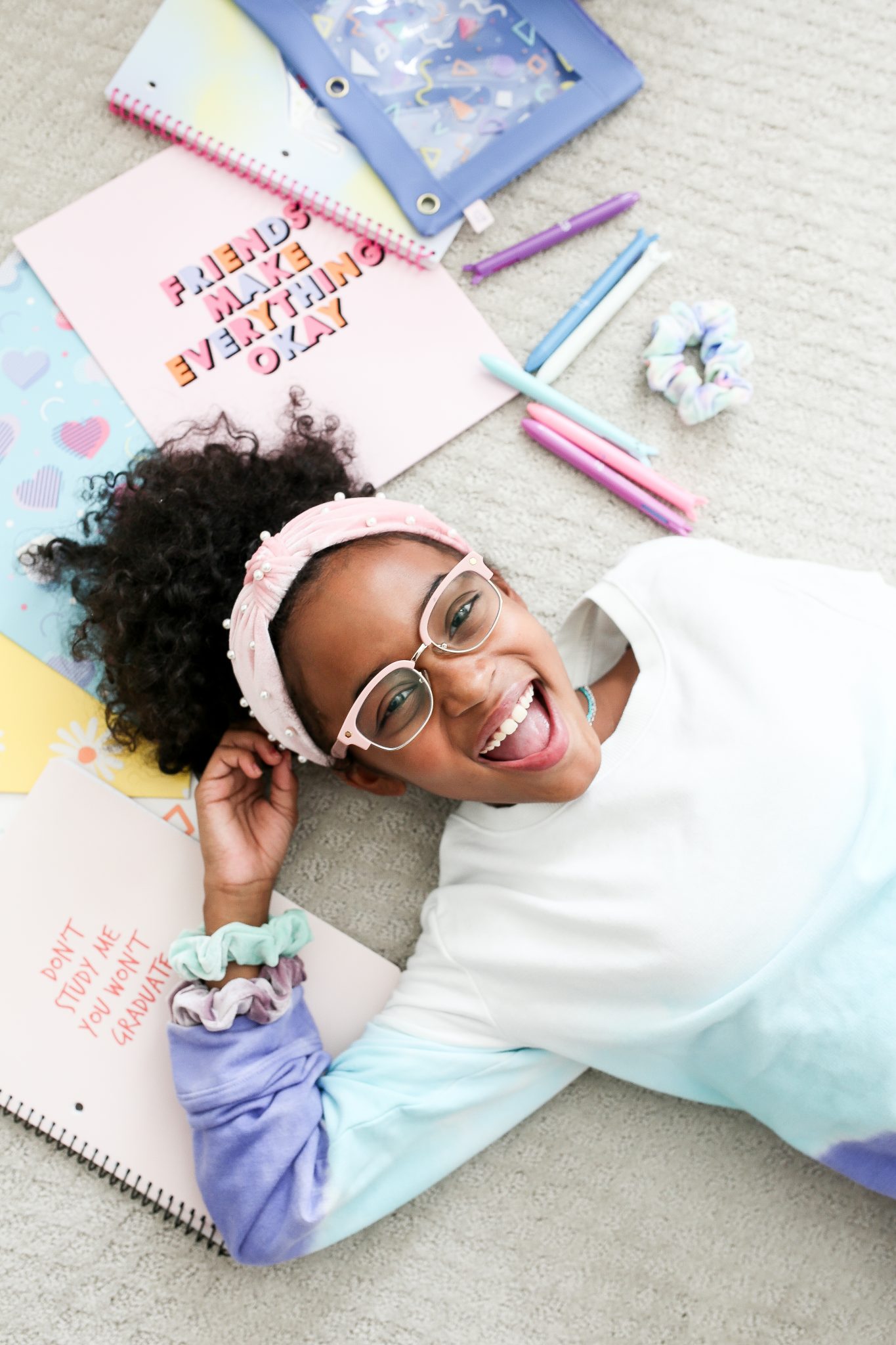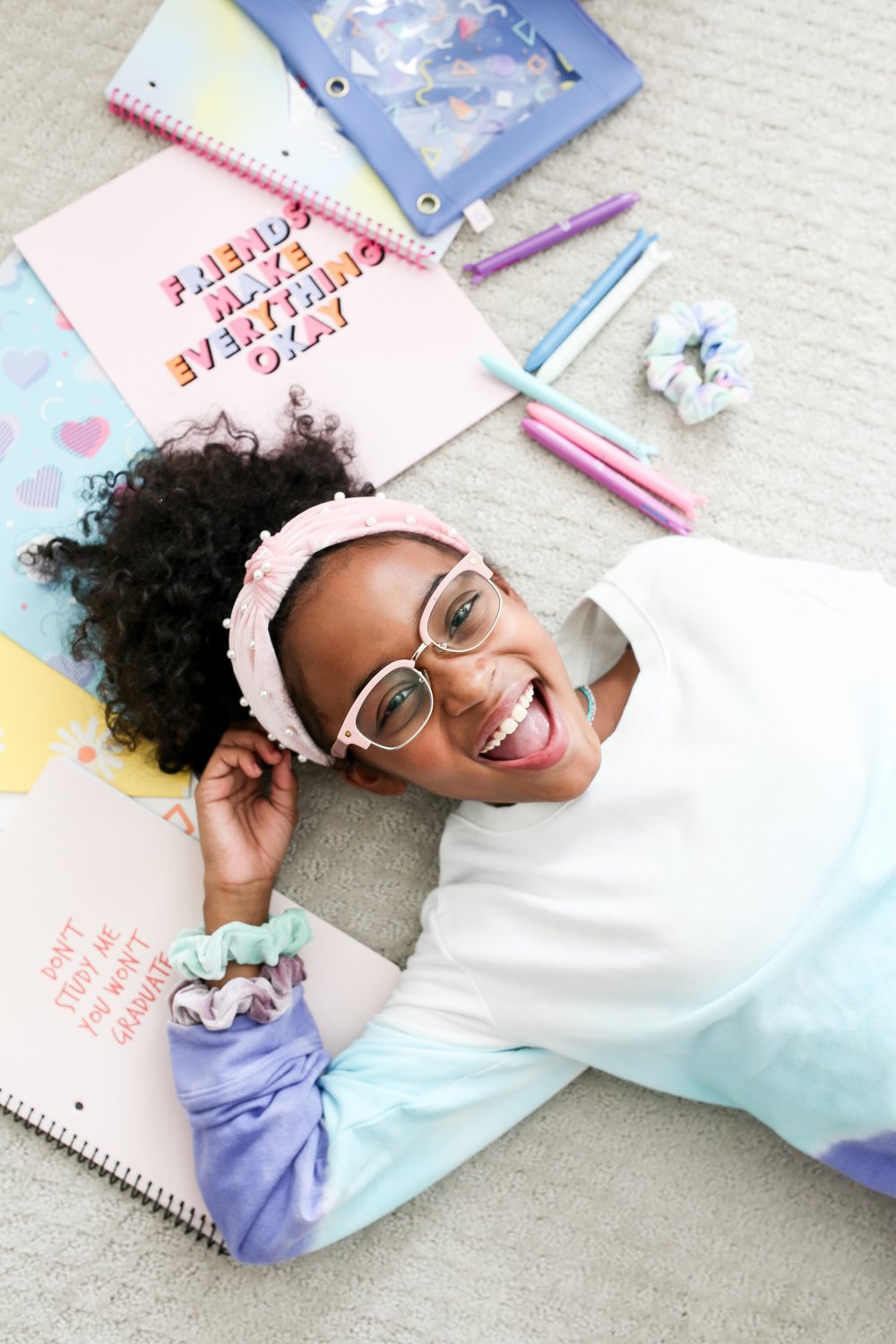 SHOP THIS LOOK BELOW: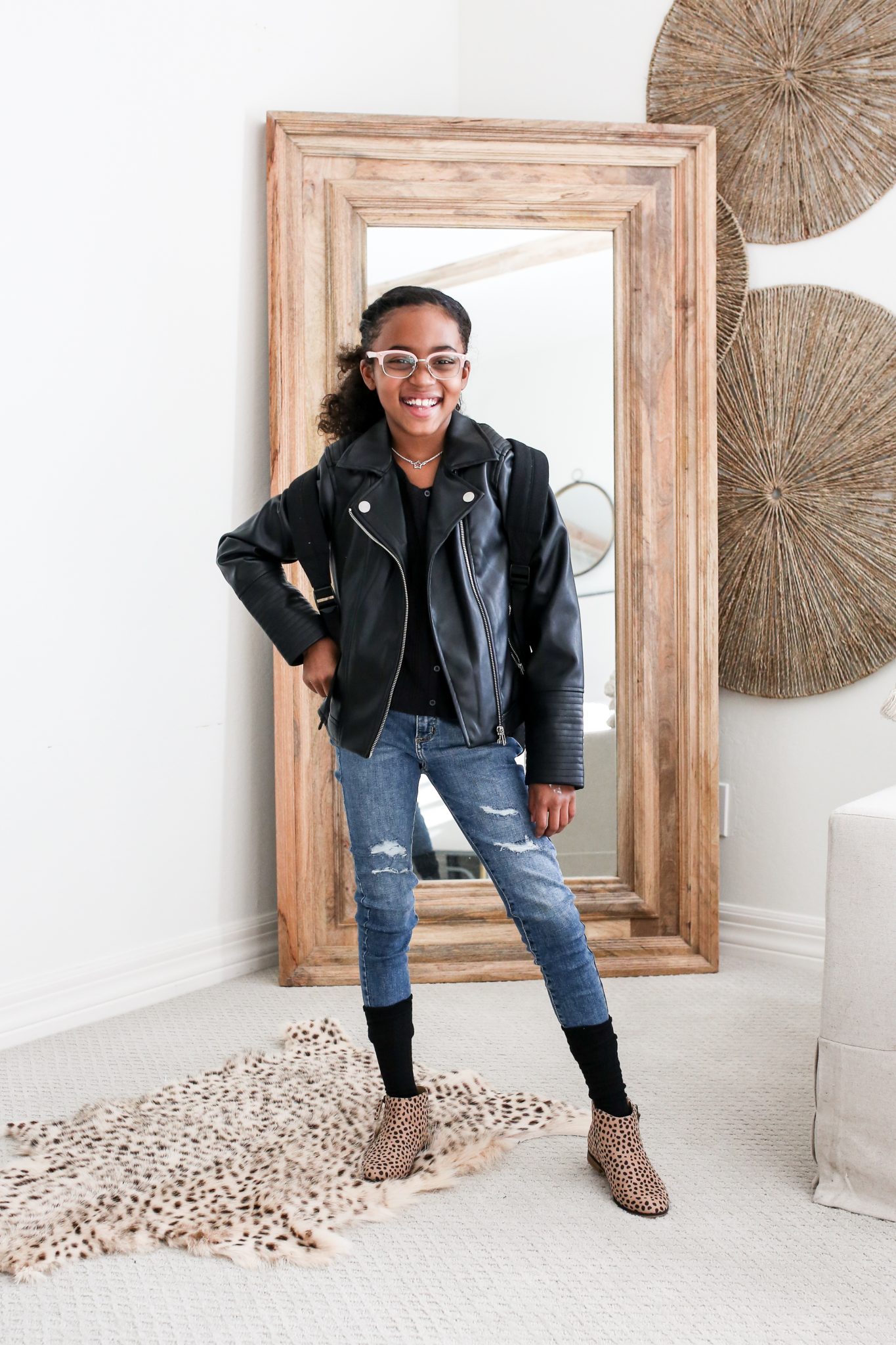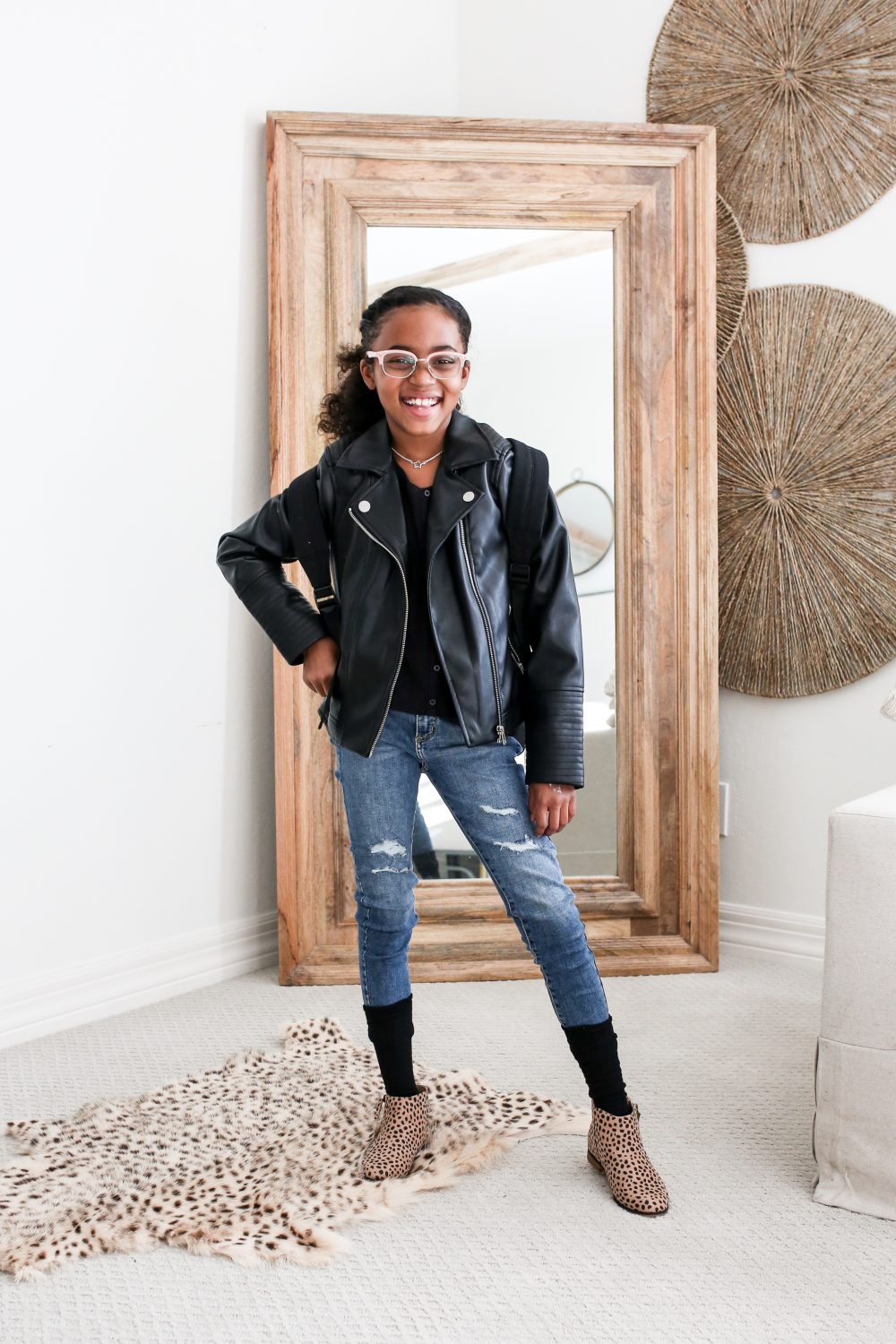 Art Class came through again for this look! We used the same leather jacket that we used in the last outfit! That's one thing I love about Target, the great value! She can most likely wear this same jacket next season too and with so many other outfits.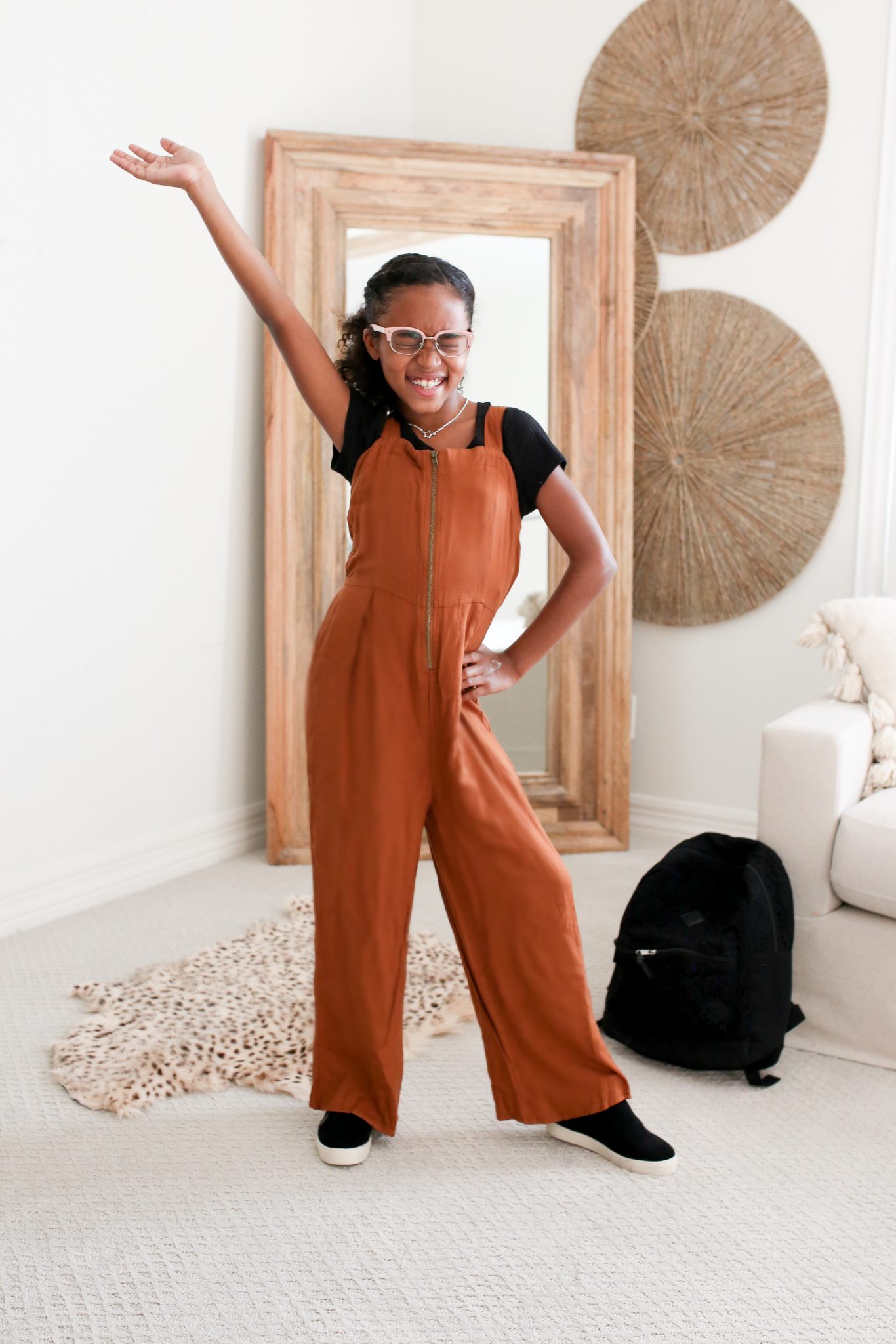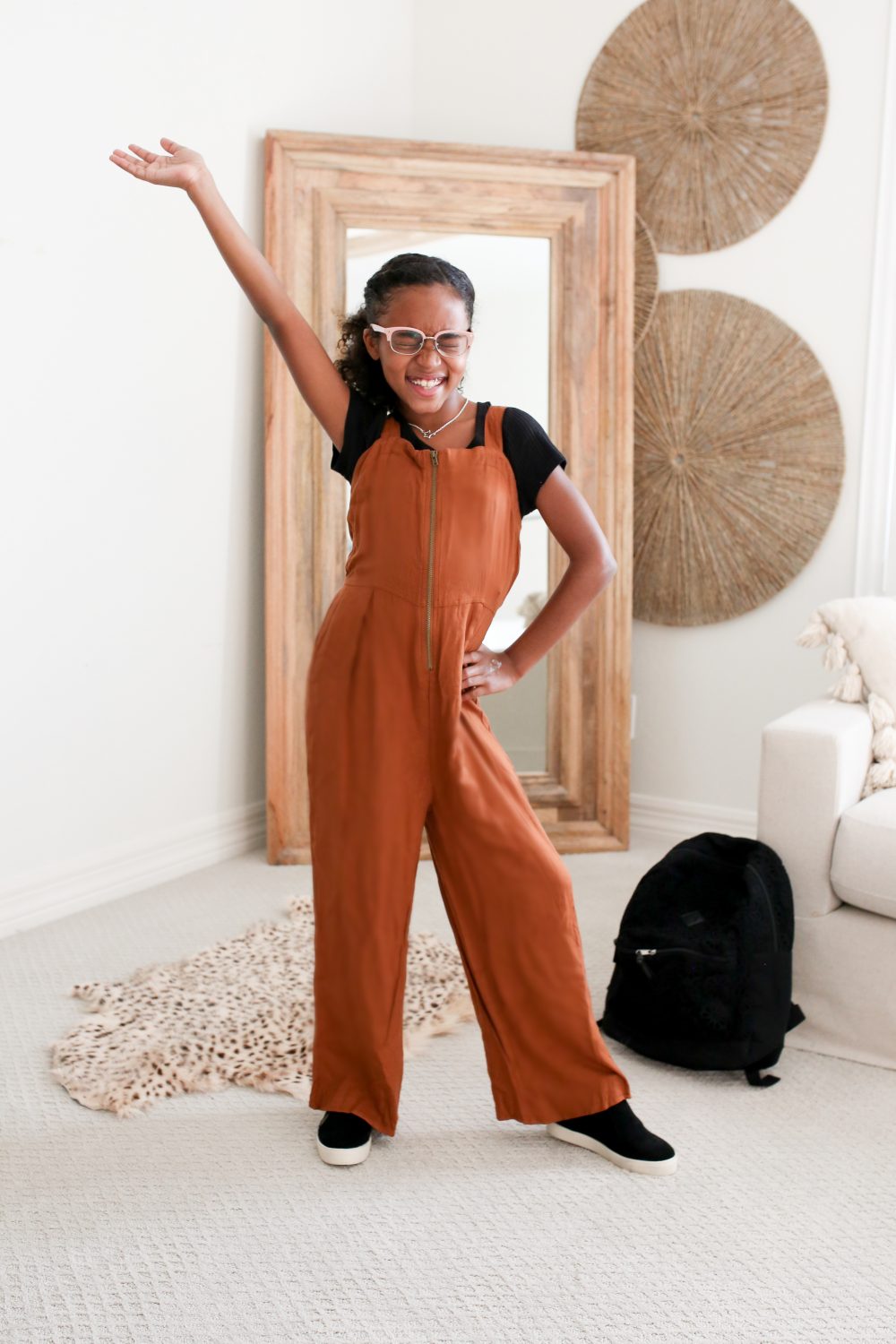 SHOP THIS LOOK BELOW:

This might be her favorite look of the day! A comfy jumper in the prettiest fall color. I think this might be perfect for the first day of school and the first day of FALL!
SHOP THIS LOOK BELOW:

Make sure you check out some great fashion selections at Target for your tween too! You'll have a ton of fun putting together some great looks! But if that's not your thing then just copy our outfits! haha!