Michaels Custom Decor Kitchen Chalkboard
This post is sponsored and may contain affiliate links, please read my disclosure policy.
This post is sponsored by MICHAEL'S! All opinions are mine though :0)
I feel like I'm finally getting my decorating groove. Do you know what that is? It's when you swap out hundreds of decor options in a particular room and finally settle on the look and feel. That's how I'm feeling about my kitchen right now. I have my backsplash up, I even upgraded my knobs ( more on that later) I hung my kitchen lights and even found some artwork I didn't hate!
One of the decisions I went back and forth with was my kitchen chalkboard. I wasn't sure about the color. I wasn't sure about the size either. I really wasn't sure what it was, but I knew it was something. I even swapped it out a few times with a black chalkboard, but because my door was black it just looked to similar, so I knew the green color was right.
When my friends from Michaels contacted me about trying out their new custom decor line, I felt like it was the perfect opportunity to get this area right. So I did a real quick online and search for Michaels Custom Decor and landed on a page that explained what they were doing! Basically they now have 4 different finishes to choose from that you can customize with ANY frame they have to offer. Chalkboard, Dry Erase, Corkboard and Mirrors! Fun! So, I headed to Michaels framing desk and went to work with my favorite framing lady ( who really knows what she's doing!) and we dreamed up a few options for my chalkboard. You can see I was super close to going with a dry erase board!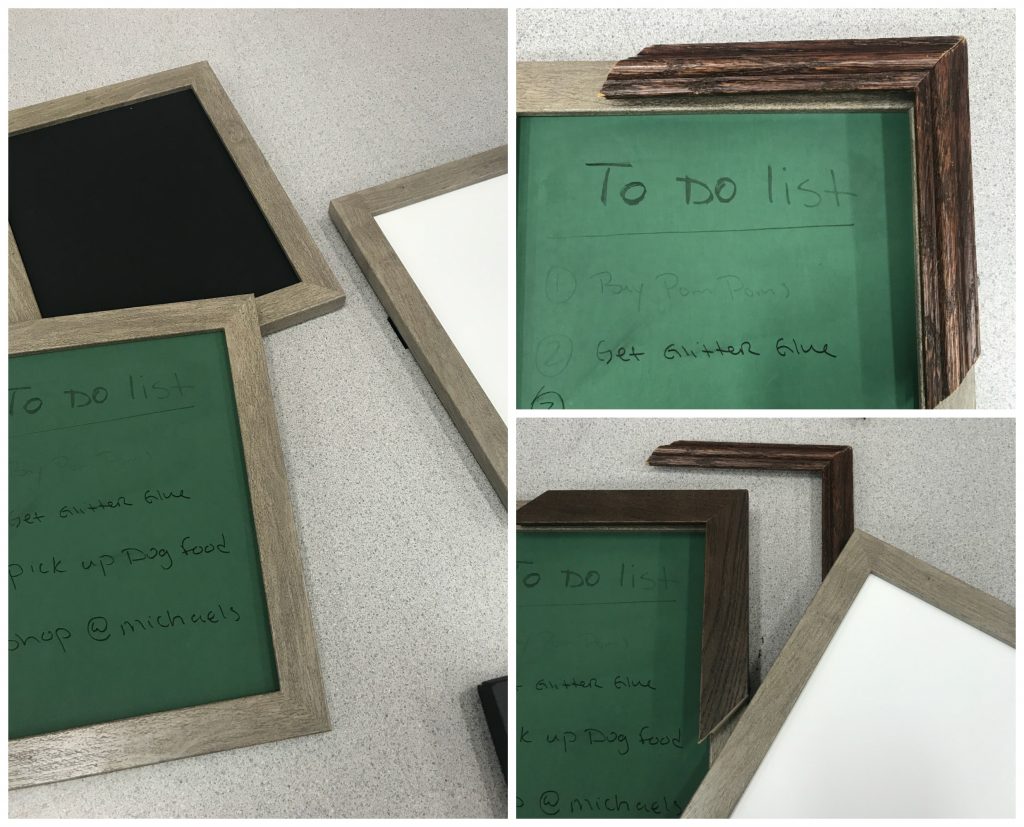 I told her I loved the color and I just wanted something a bit different. So because we knew we could make the length up to 60 inches long, we decided to make it a long as we could.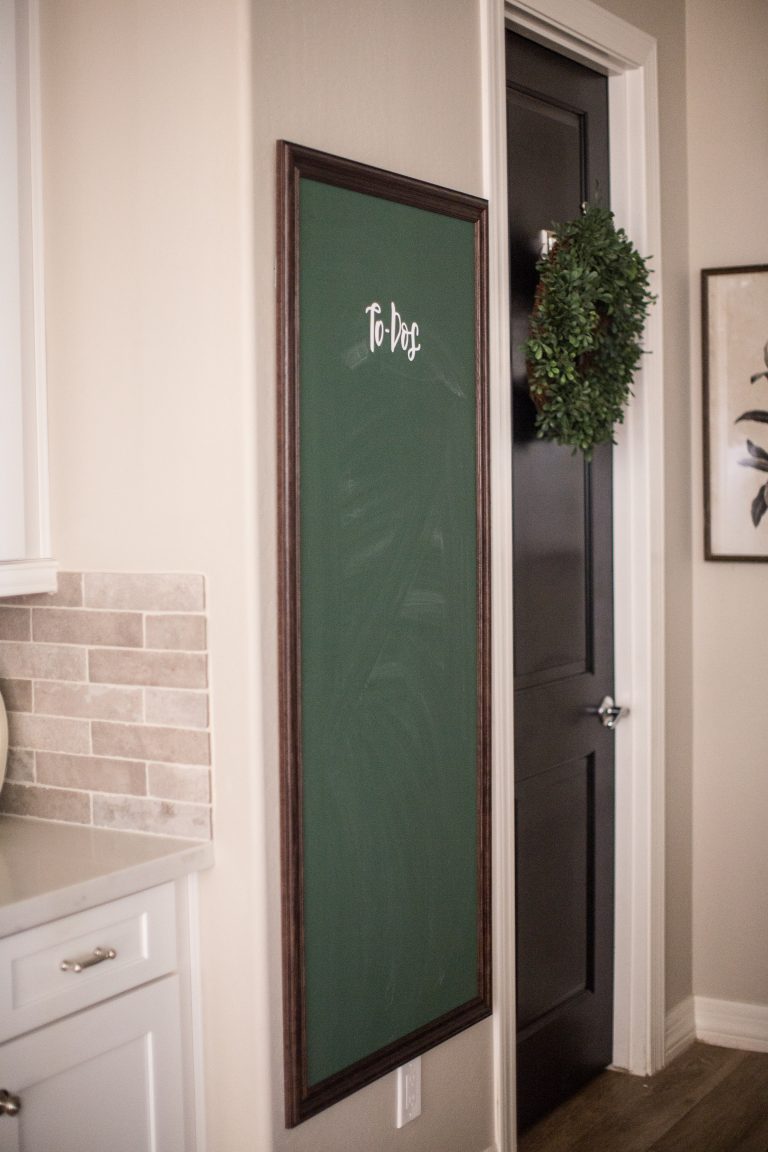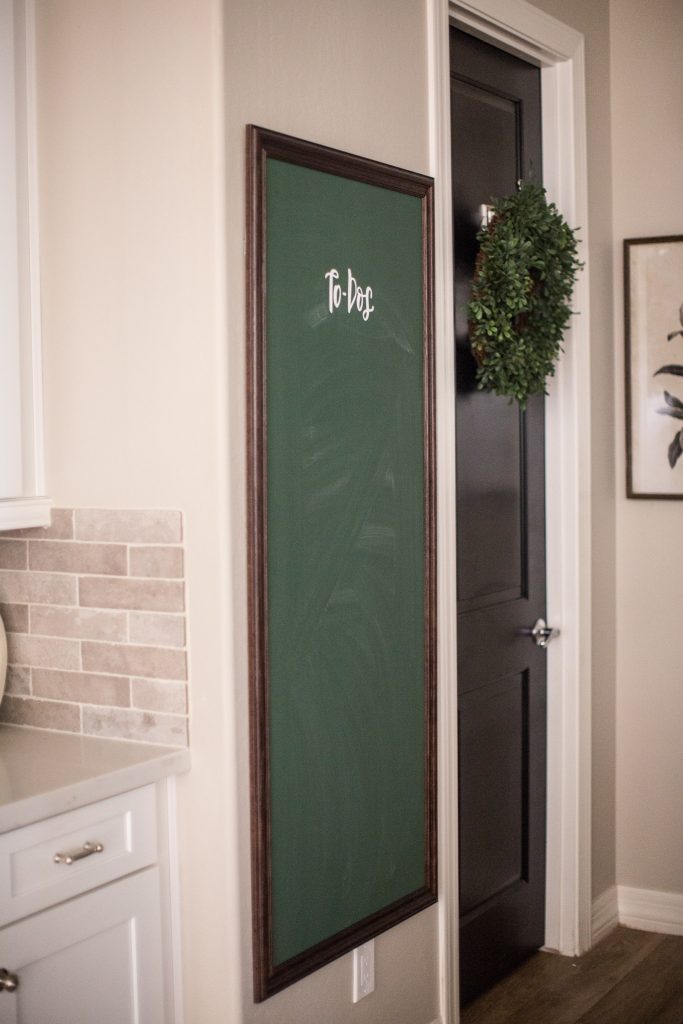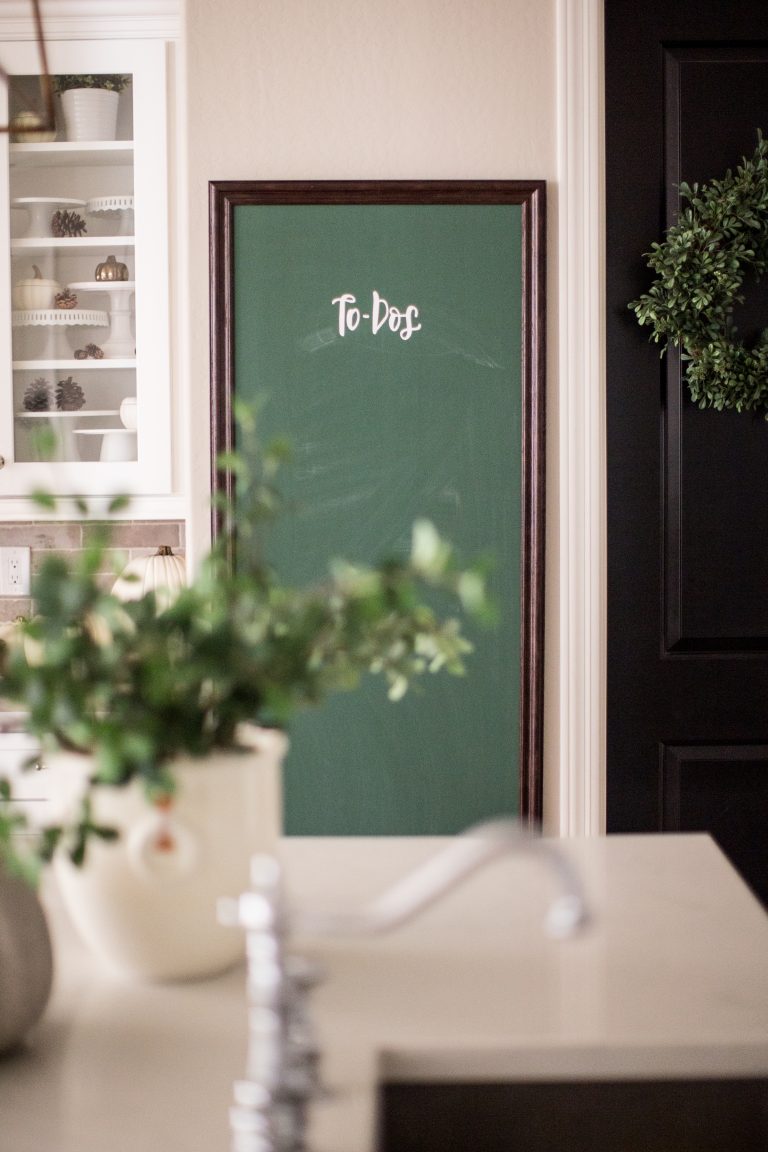 So I ended up ordering a 28×60 green chalkboard frame with a rich dark brown frame, very similar to the one I had.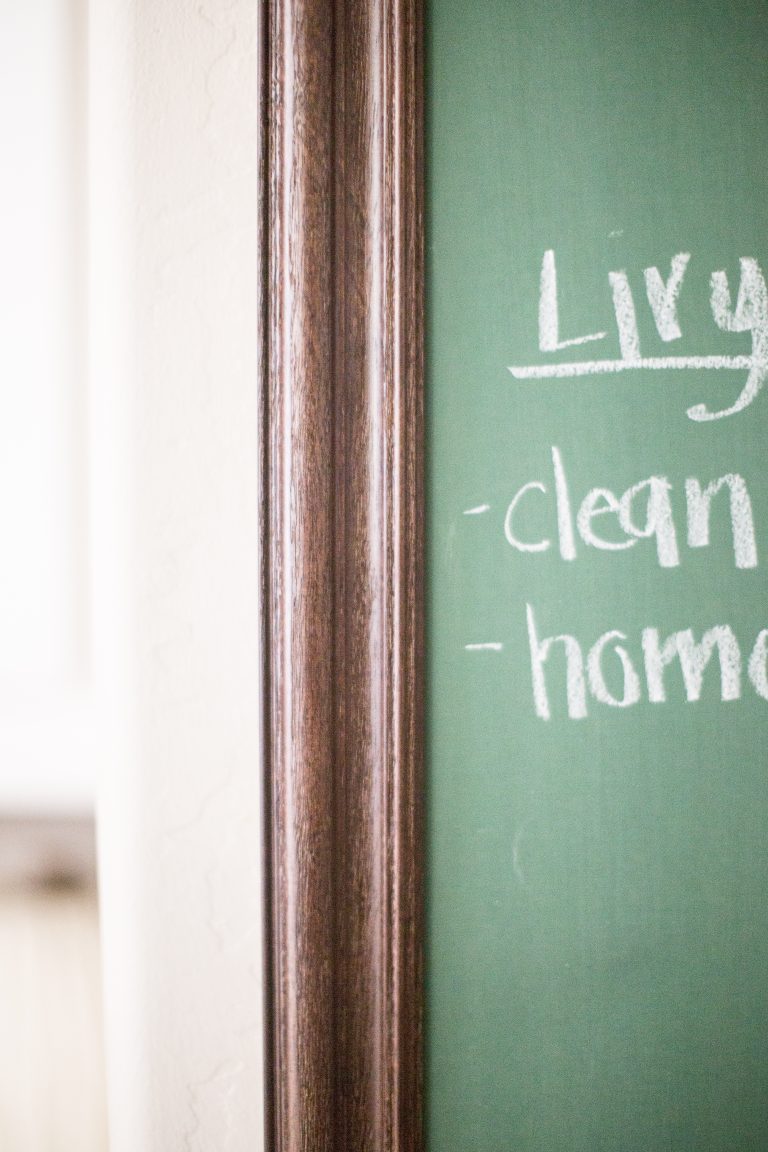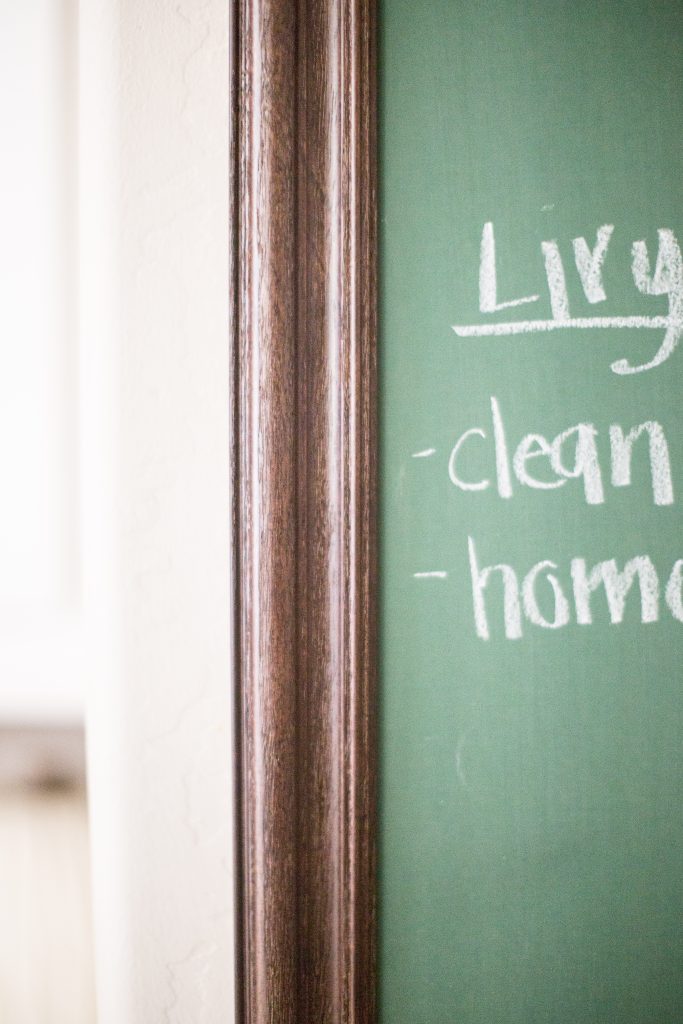 But the length of the frame really gave the area some much needed color and texture. PLUS my little shorty who loves to draw on the chalkboard has access now.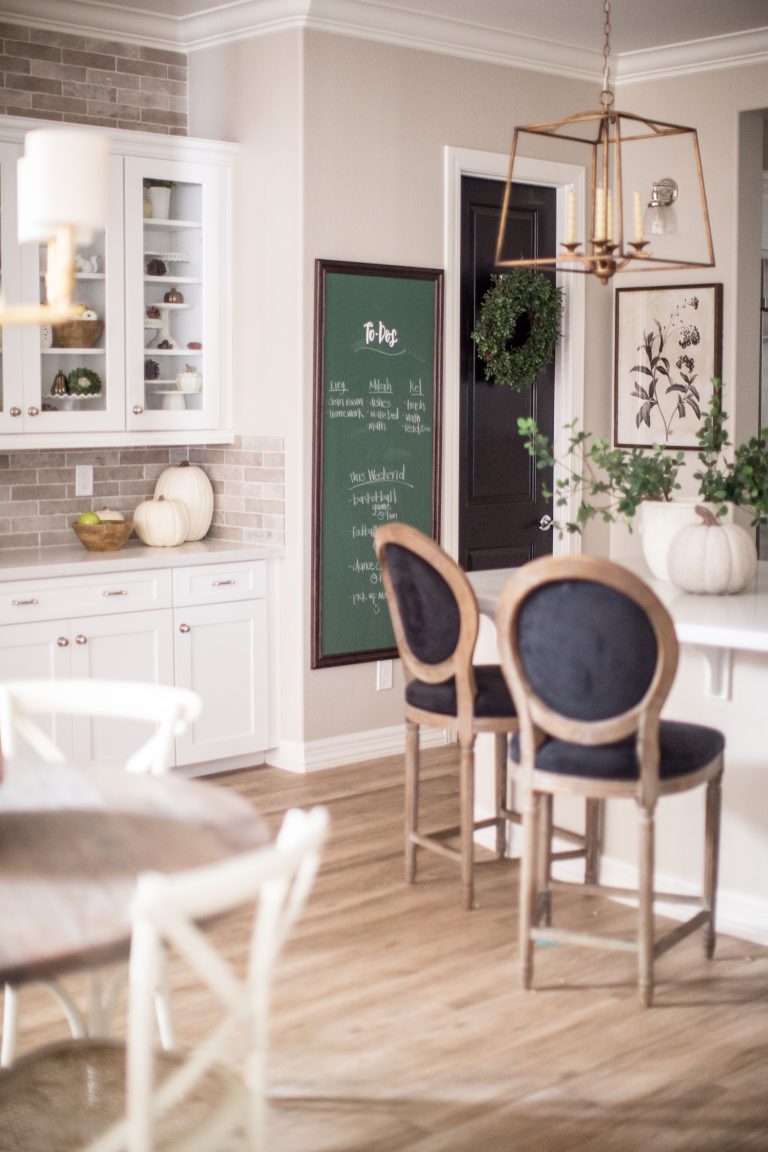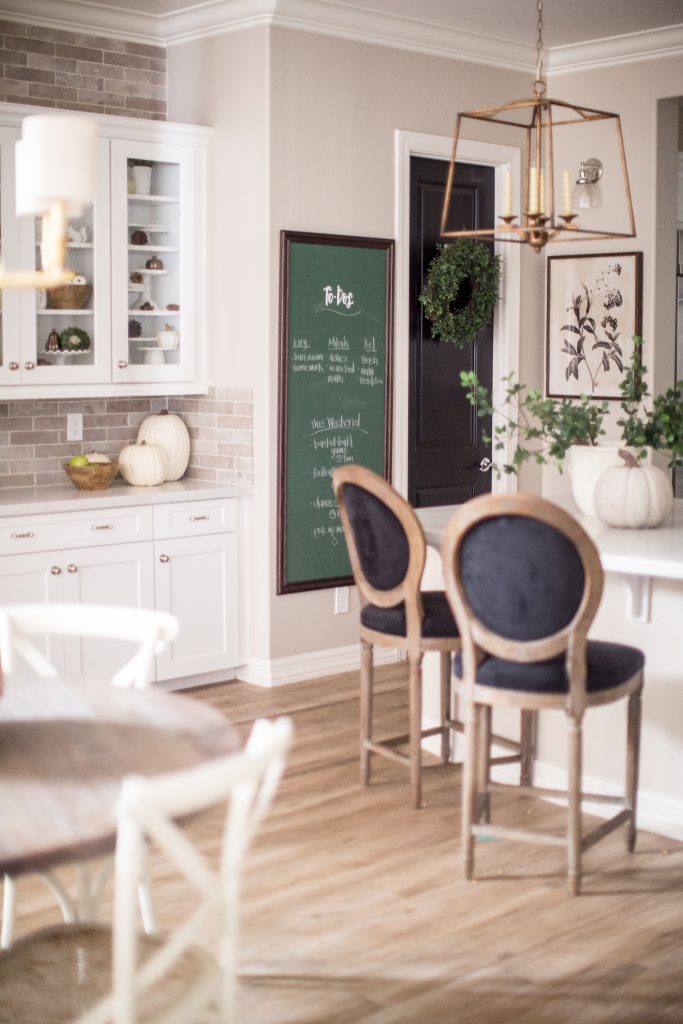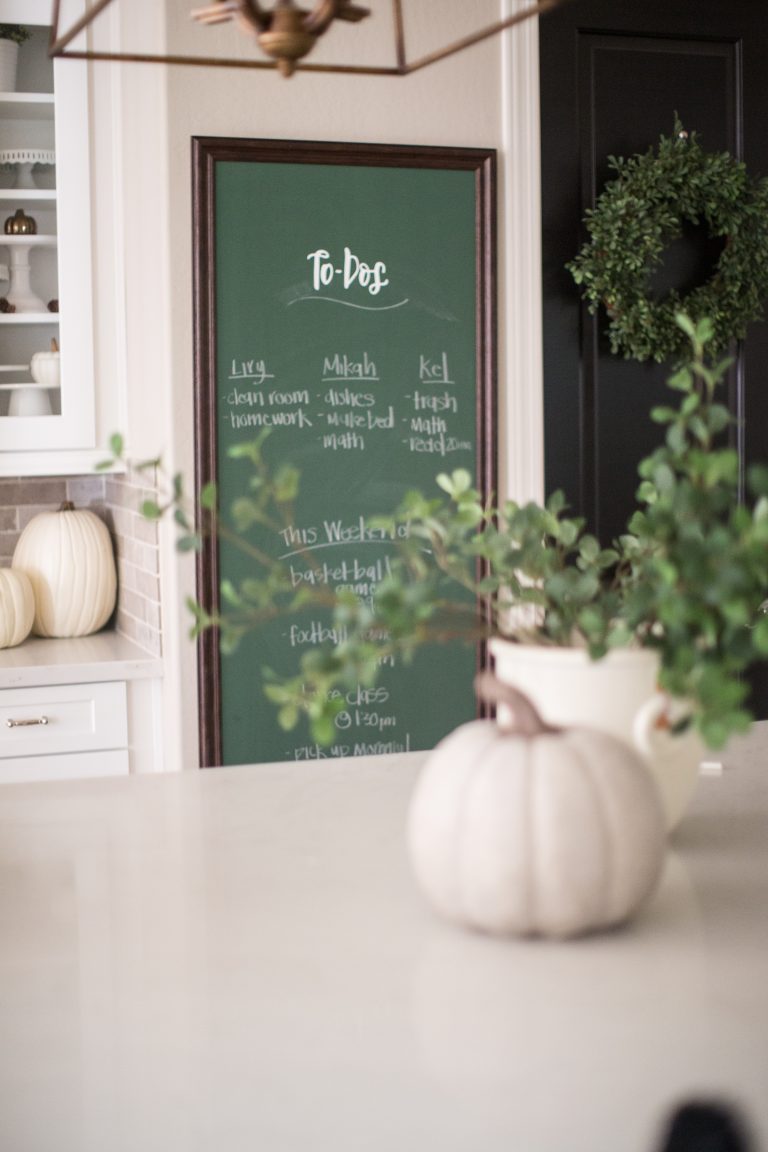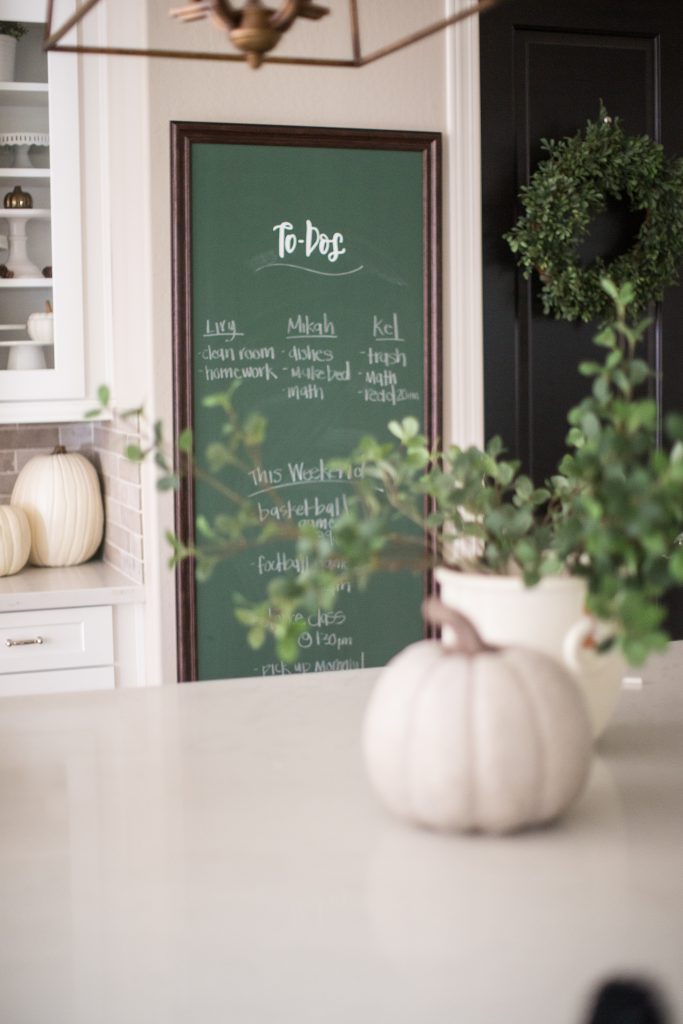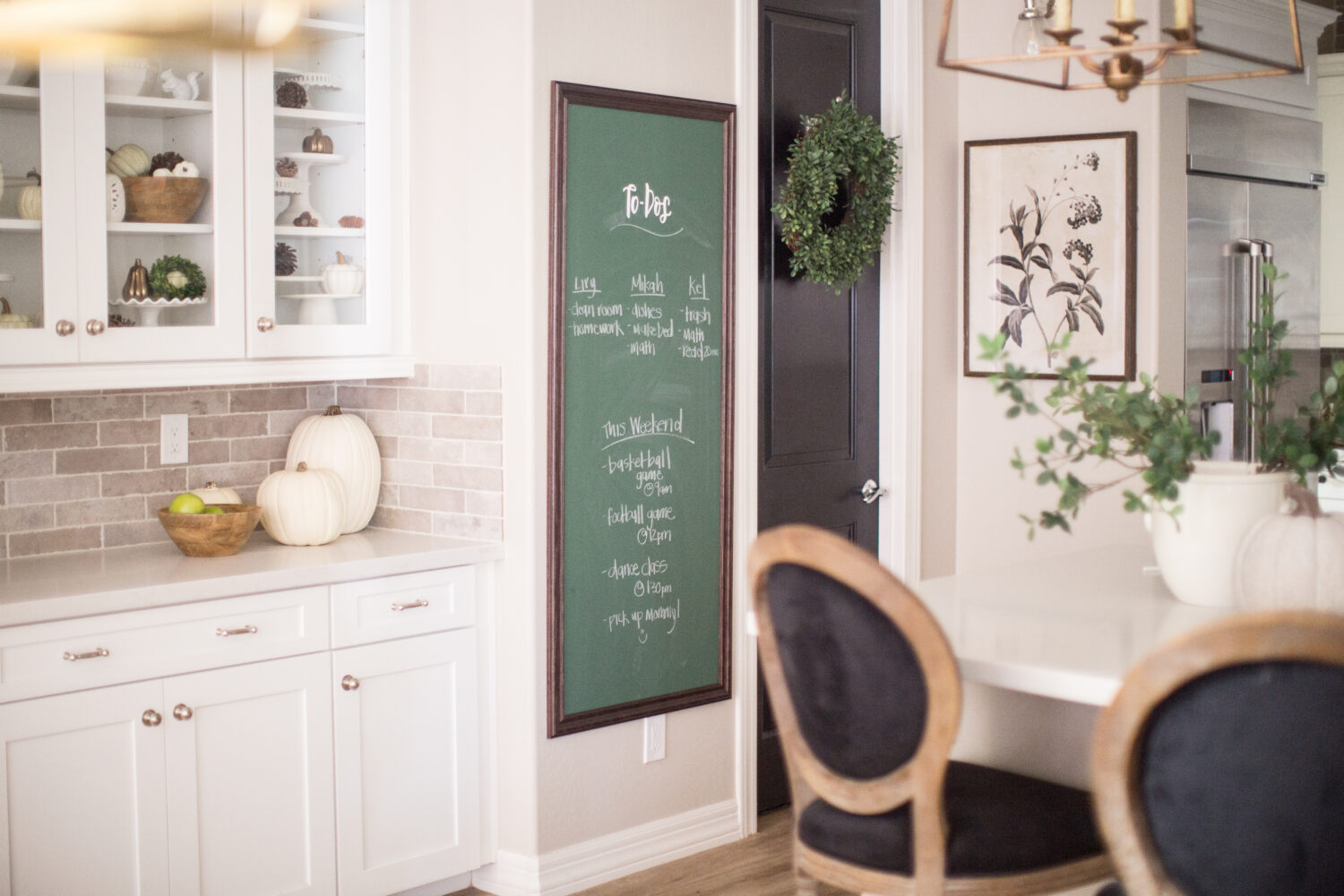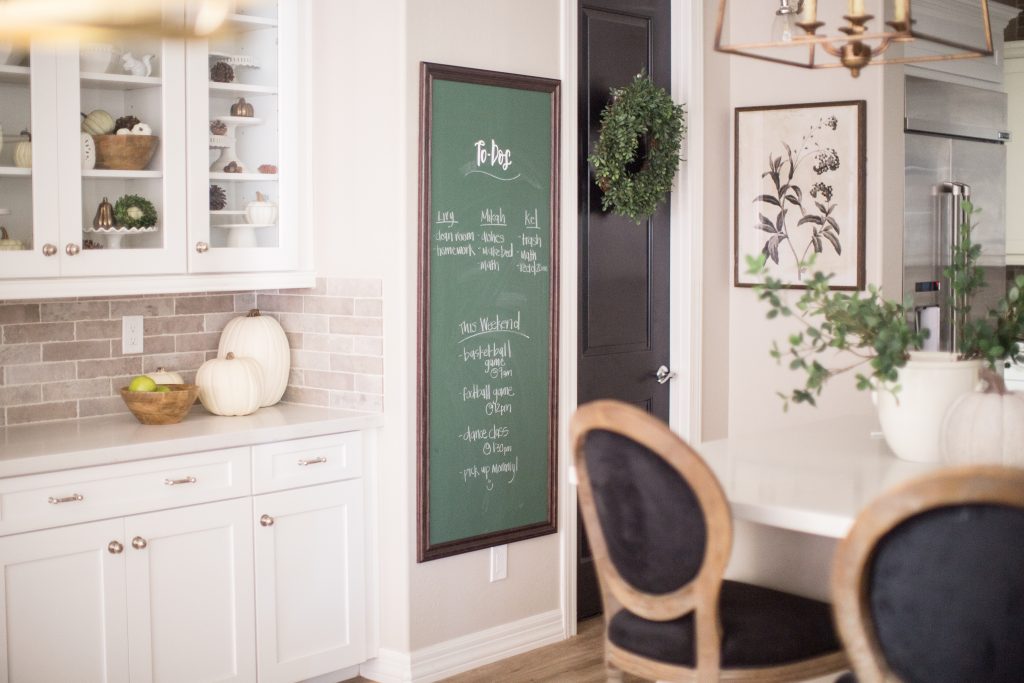 Chalkboards in the kitchen are one of my favorite design elements. It brings and instant feel of coziness, texture and it's completely functional tool to help me communicate with my family! I use it daily ( well just about) to help the kids remember their daily chores and other weekday and weekend events.