This post is sponsored and may contain affiliate links, please read my disclosure policy.
This post is sponsored by Better Homes & Gardens at Walmart. All opinions are mine!
It's brunch season and Better Homes & Gardens at Walmart is helping me get ready! You all know I love a good deal and so do you! I love browsing all the new items that they have each season! One of my favorite lines is the galvanized outdoor living options for entertaining that they add on to each season. Over the years I have collected a few different products to use during the spring and summer. Along with that, they have some great melamine dinnerware and acrylic plastic for outdoor use too! If you're entertaining from now until the end of summer you're going to need these essentials to get you started and keep you organized!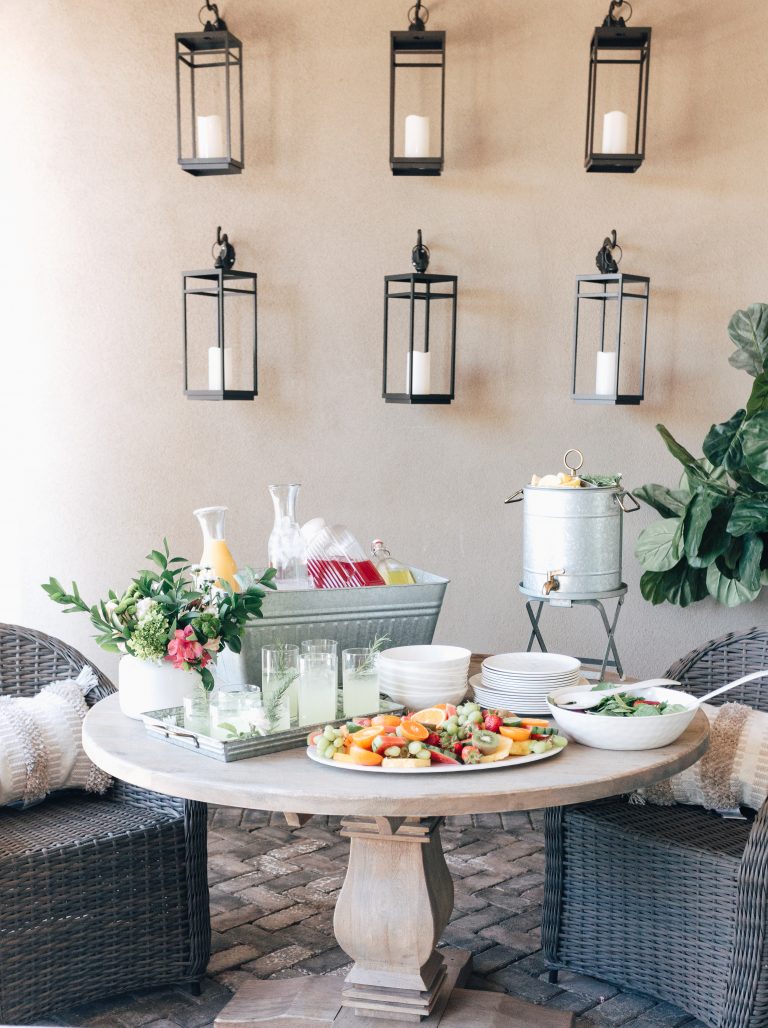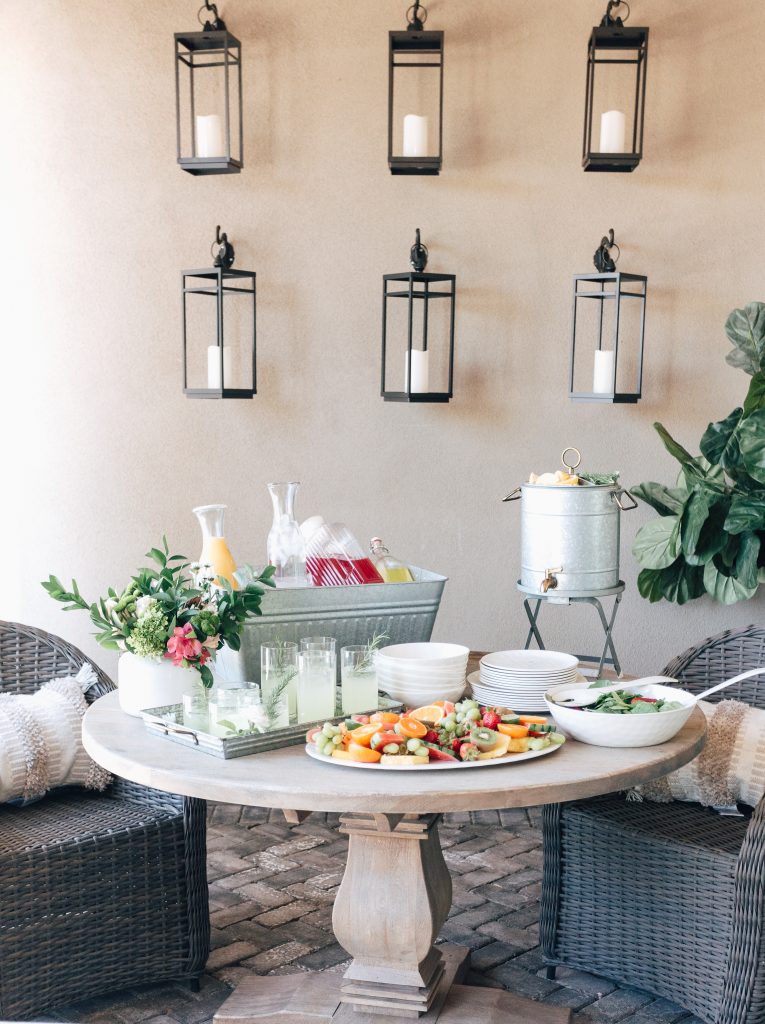 Galvanized Tray and Acrylic Cups
This brunch season pick up a tray and even a set of glassware from Better Homes & Gardens Walmart starting at only 7.88 for the tray and $13.88 for a set of 4 outdoor friendly glassware! I love how the tray has brass accent handles to really give it a boost of style and function. I love to serve homemade lemonade to my guests ( aka Countrytime with added lemons haha) Feeling fancy? Add a bit or rosemary clippings into the drinks! With over 10 rosemary bushes around our property it's a perfect accent to a refreshing drink!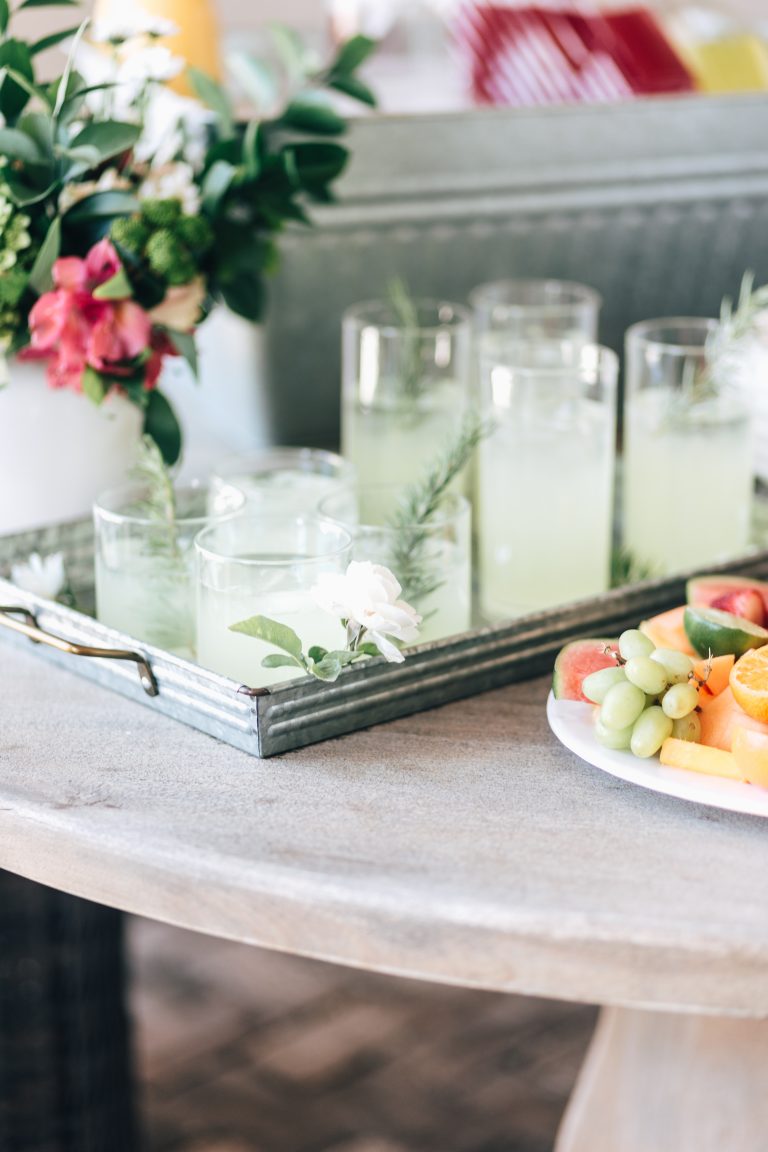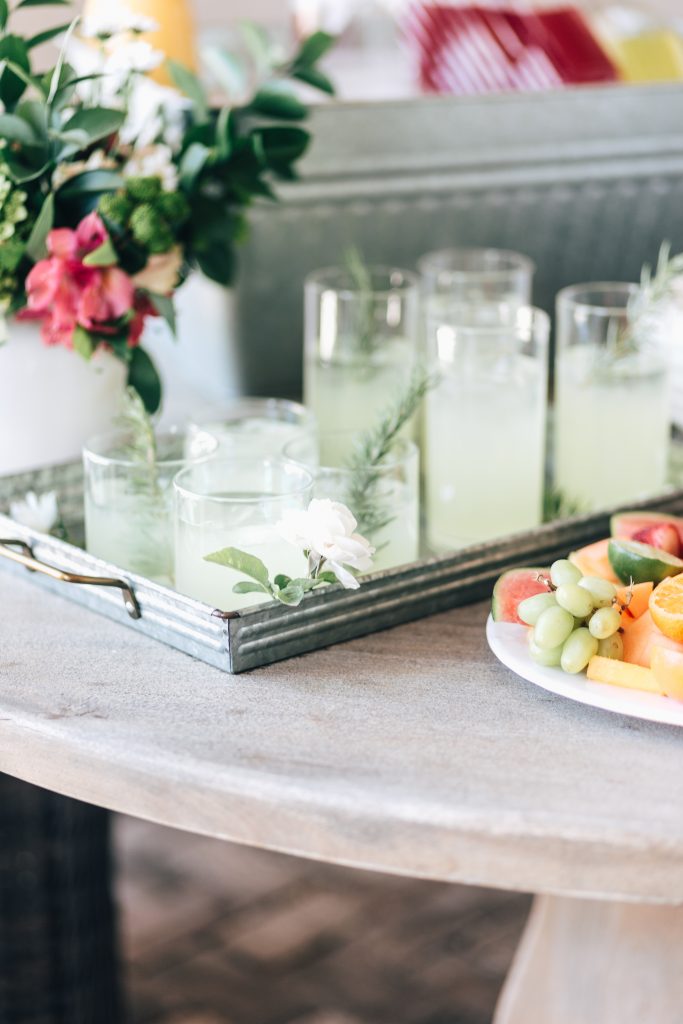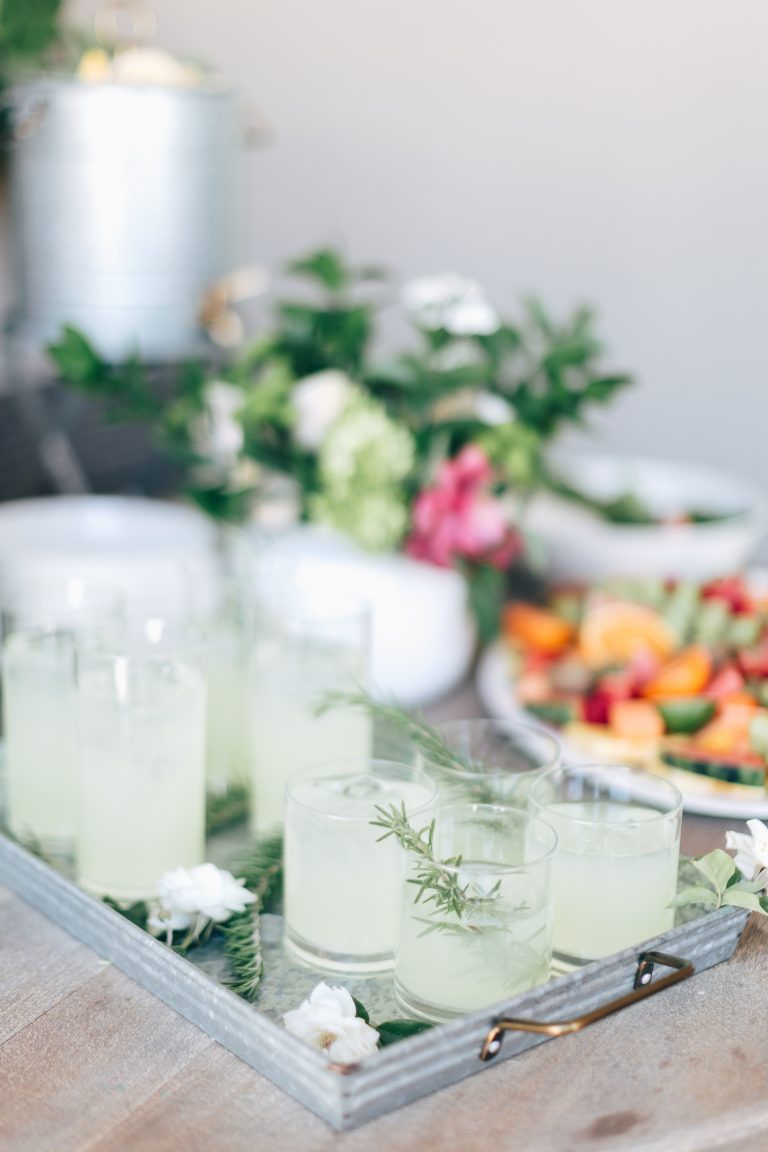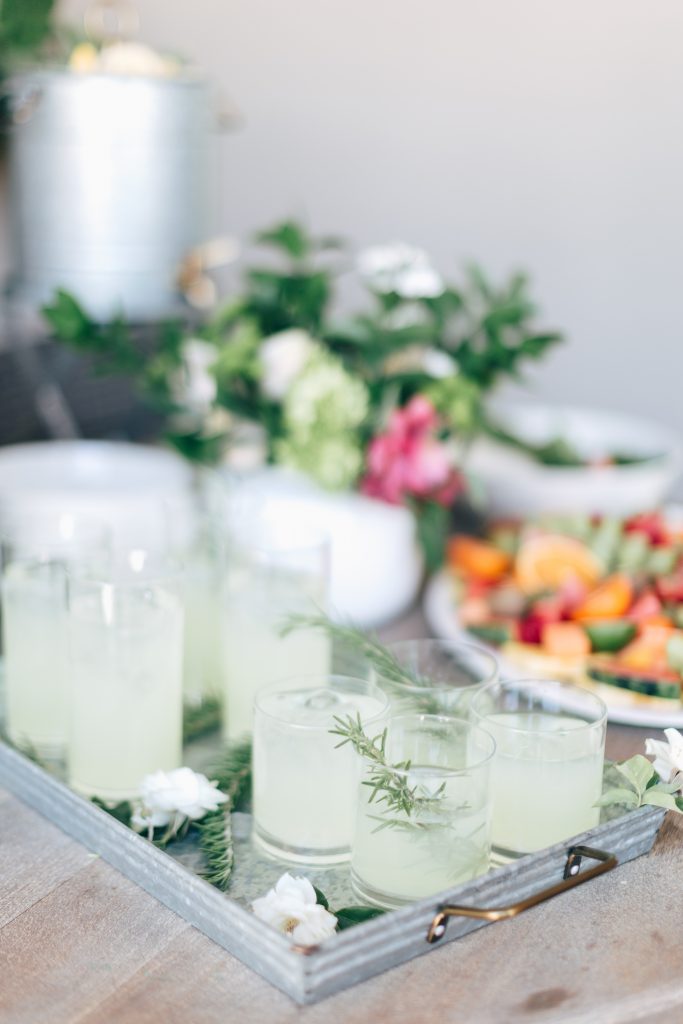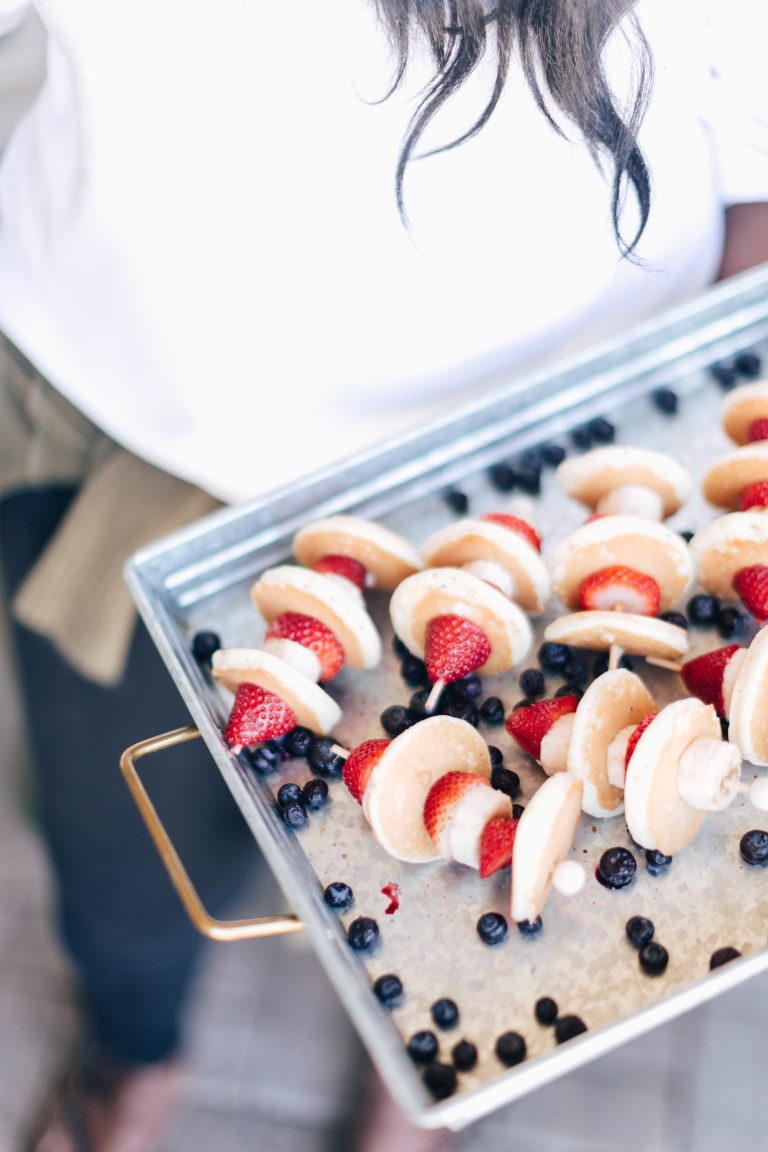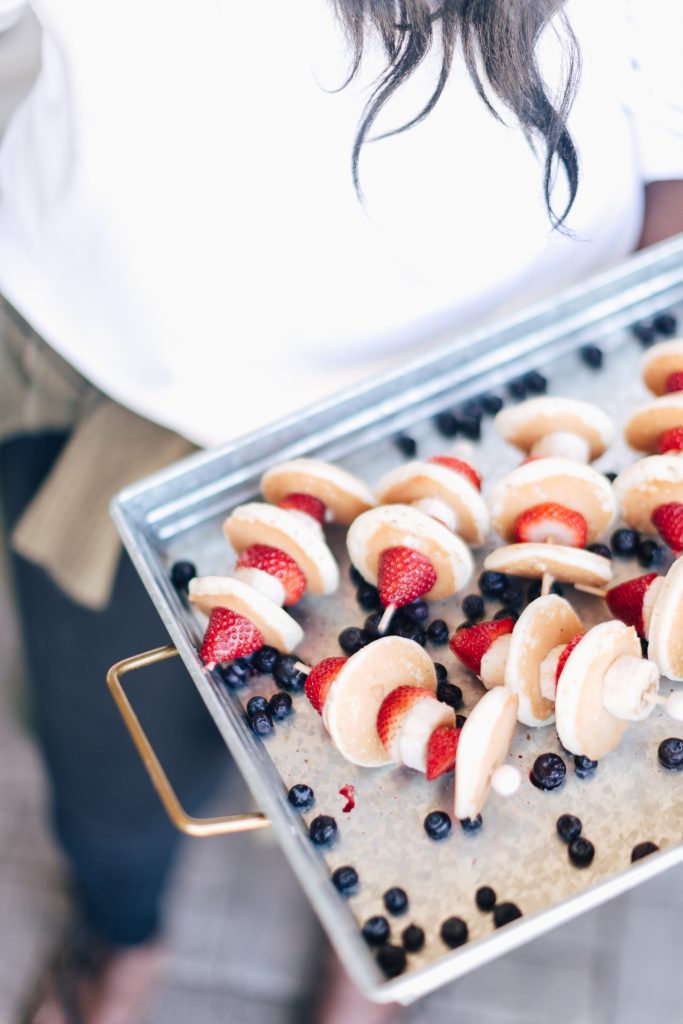 Melamine Dinnerware
Melamine is a hard plastic that is dishwasher safe and is a perfect alternative to bringing your everyday dishes outside to be served on! I immediately fell in love with the Better Homes & Gardens painters glazed cream set for the outdoors. The neutral creamy texture look just like real ceramic without the risk of chips and breaks! You have the option to get an entire dinnerware set, a salad bowl with utensils and a serving platter for a pulled together look.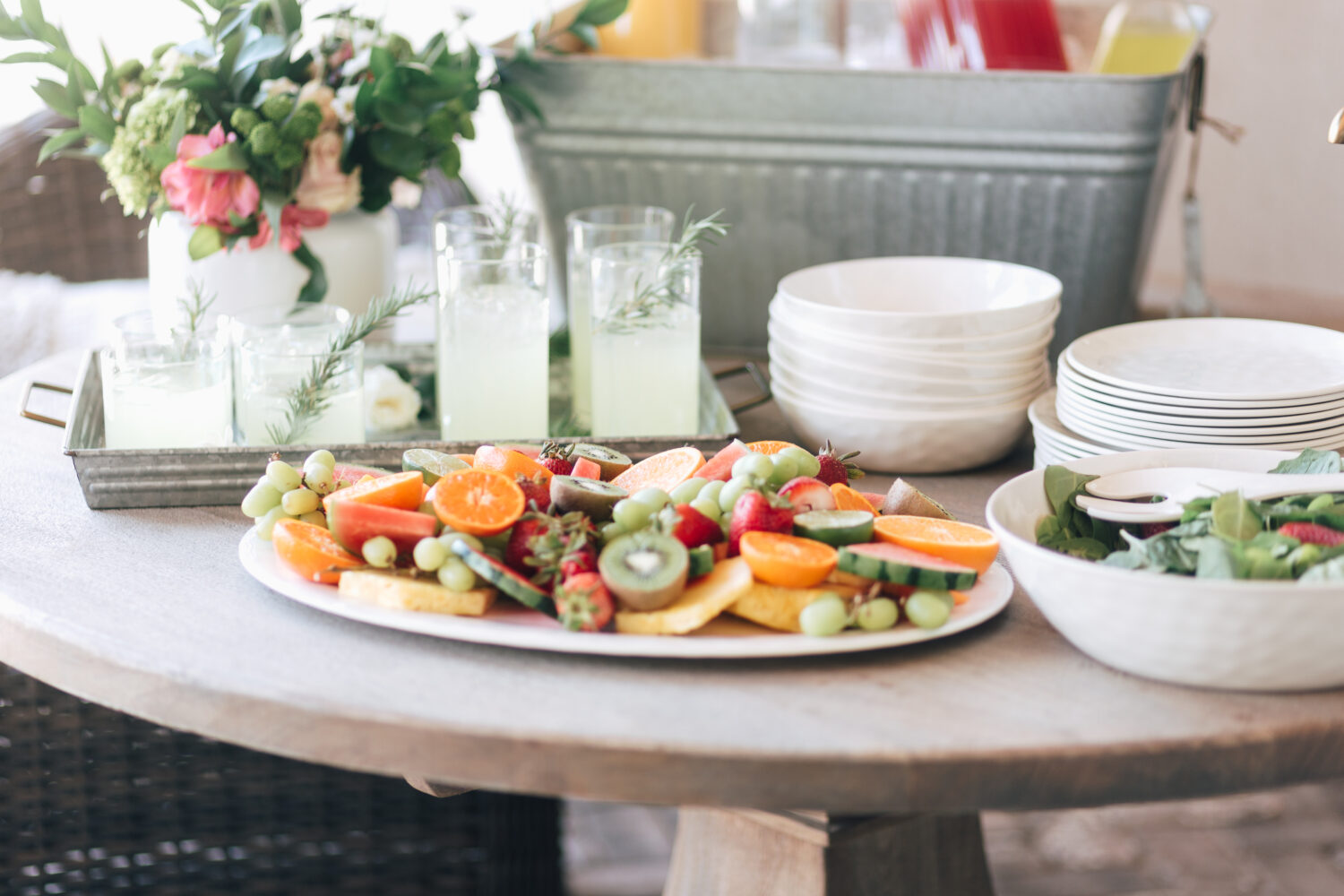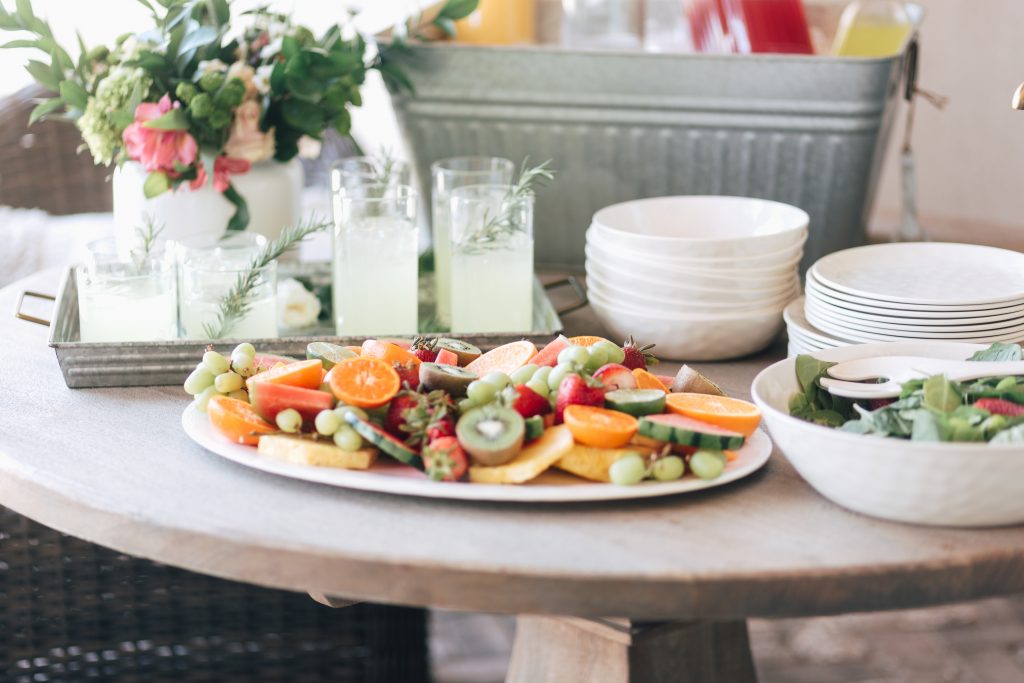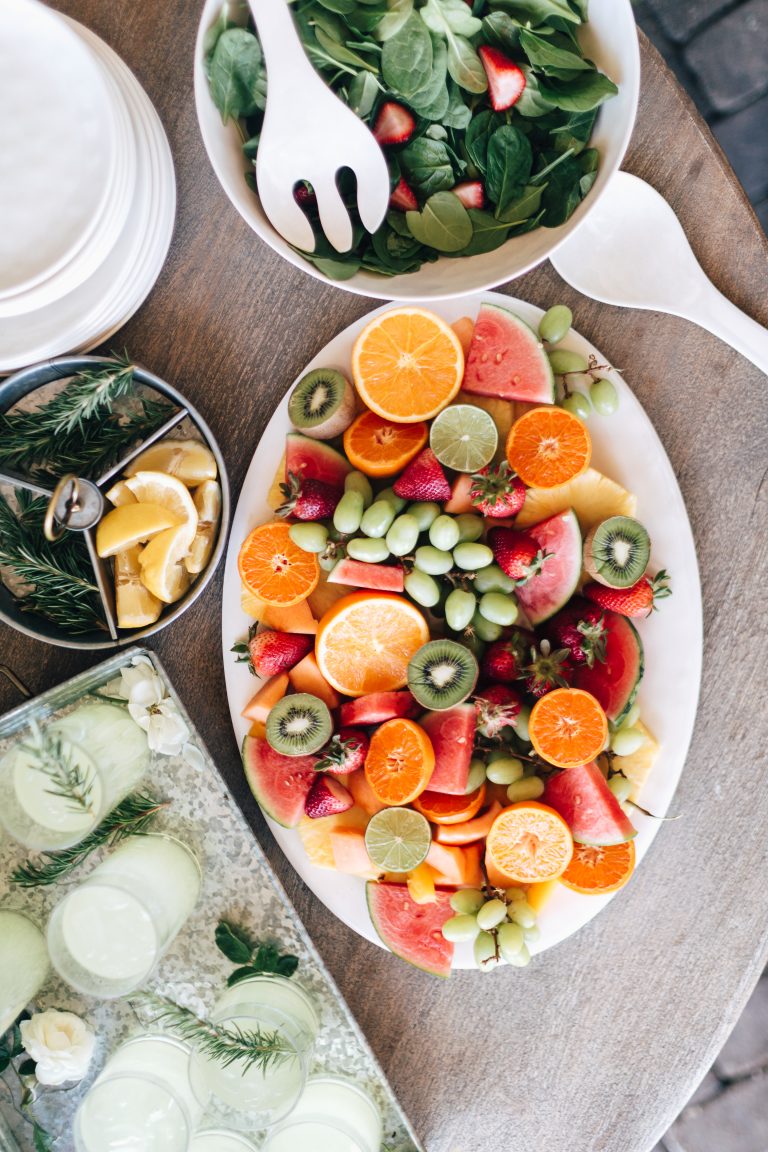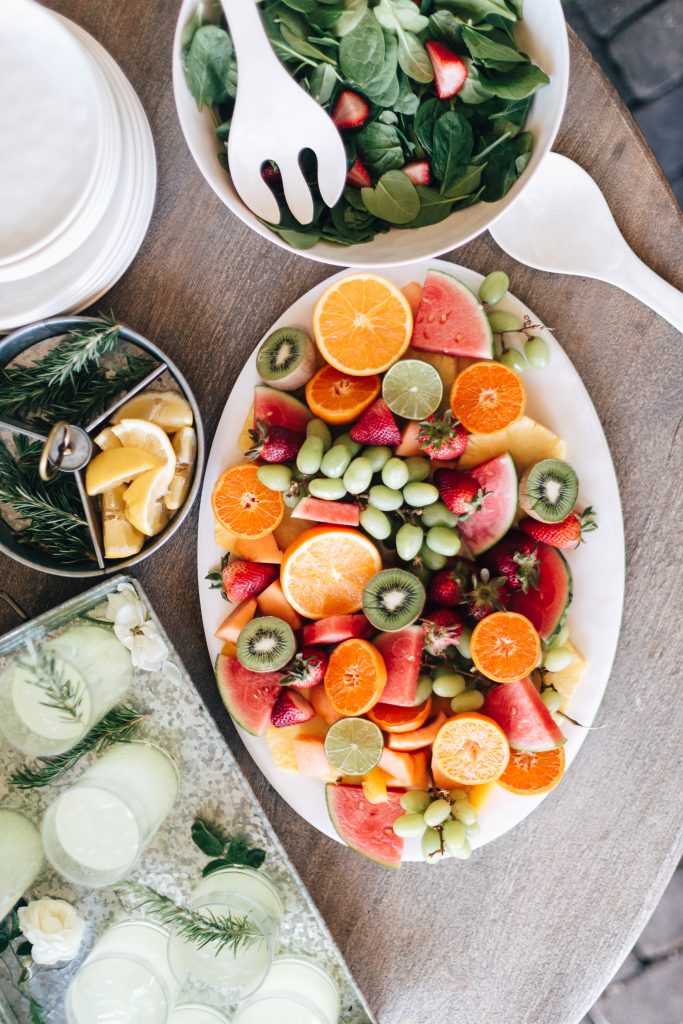 Drink Dispenser and Drink Tub
If you end up serving your drinks outside think about picking up something like this drink dispenser with a serving tray on top! Or a leak proof galvanized tub to keep bottle drinks nice and cold! ( Shop both of these items below) Again these two products coordinate well the tray as well as the rest of the galvanized line of products.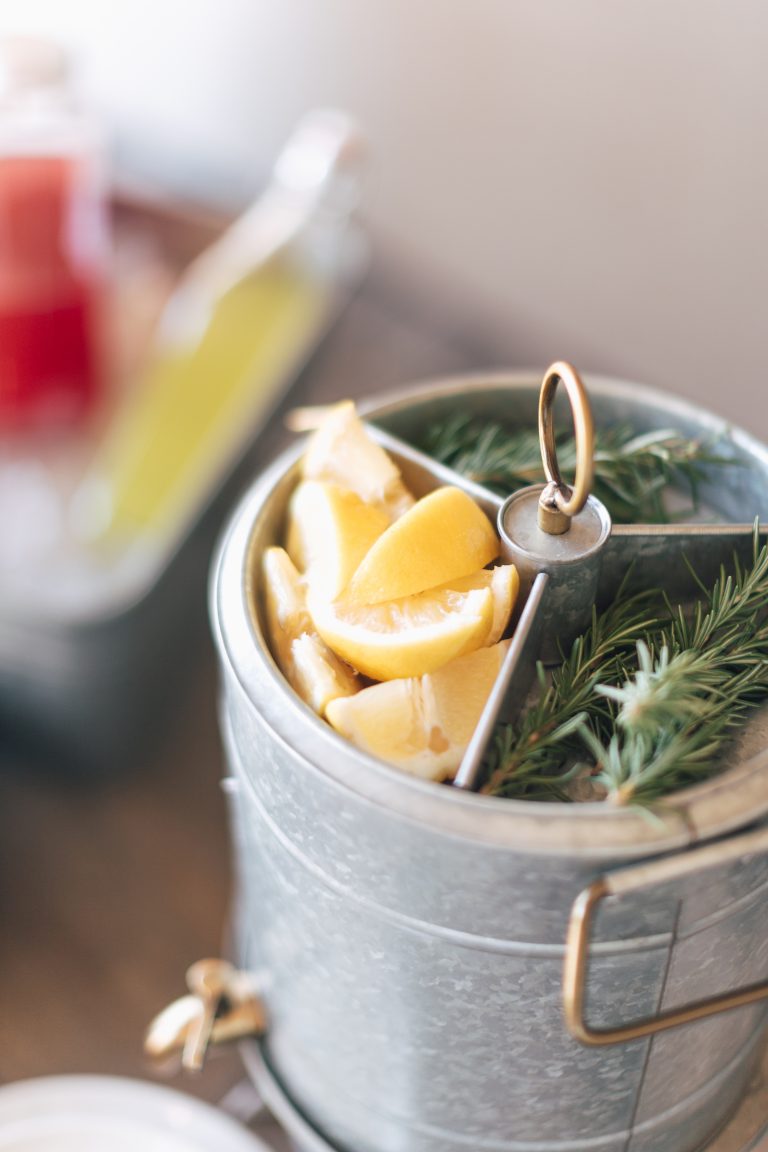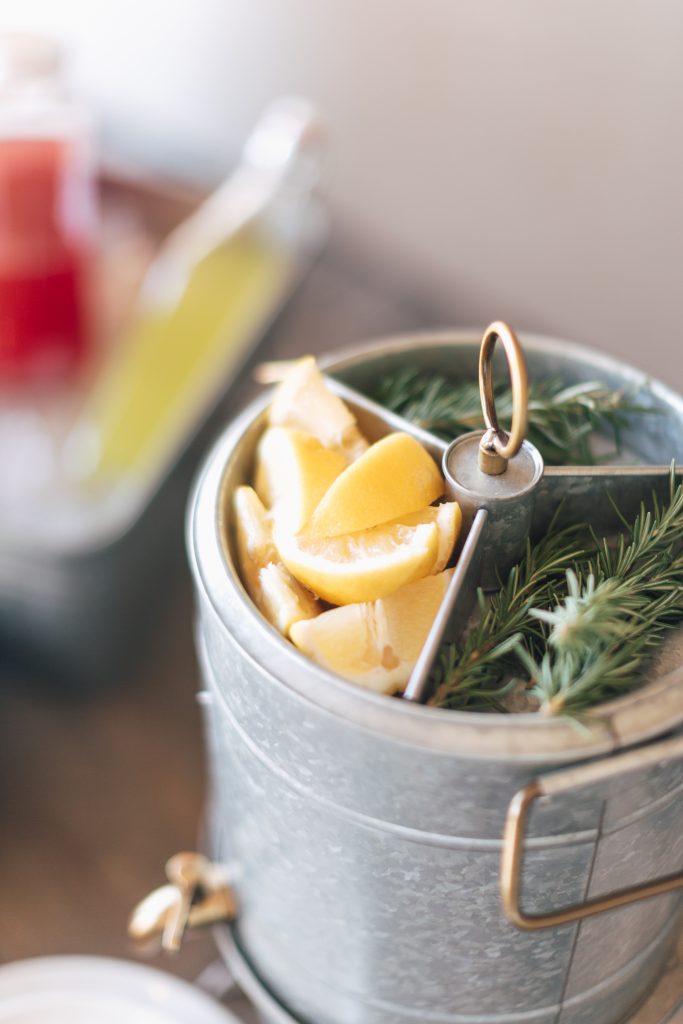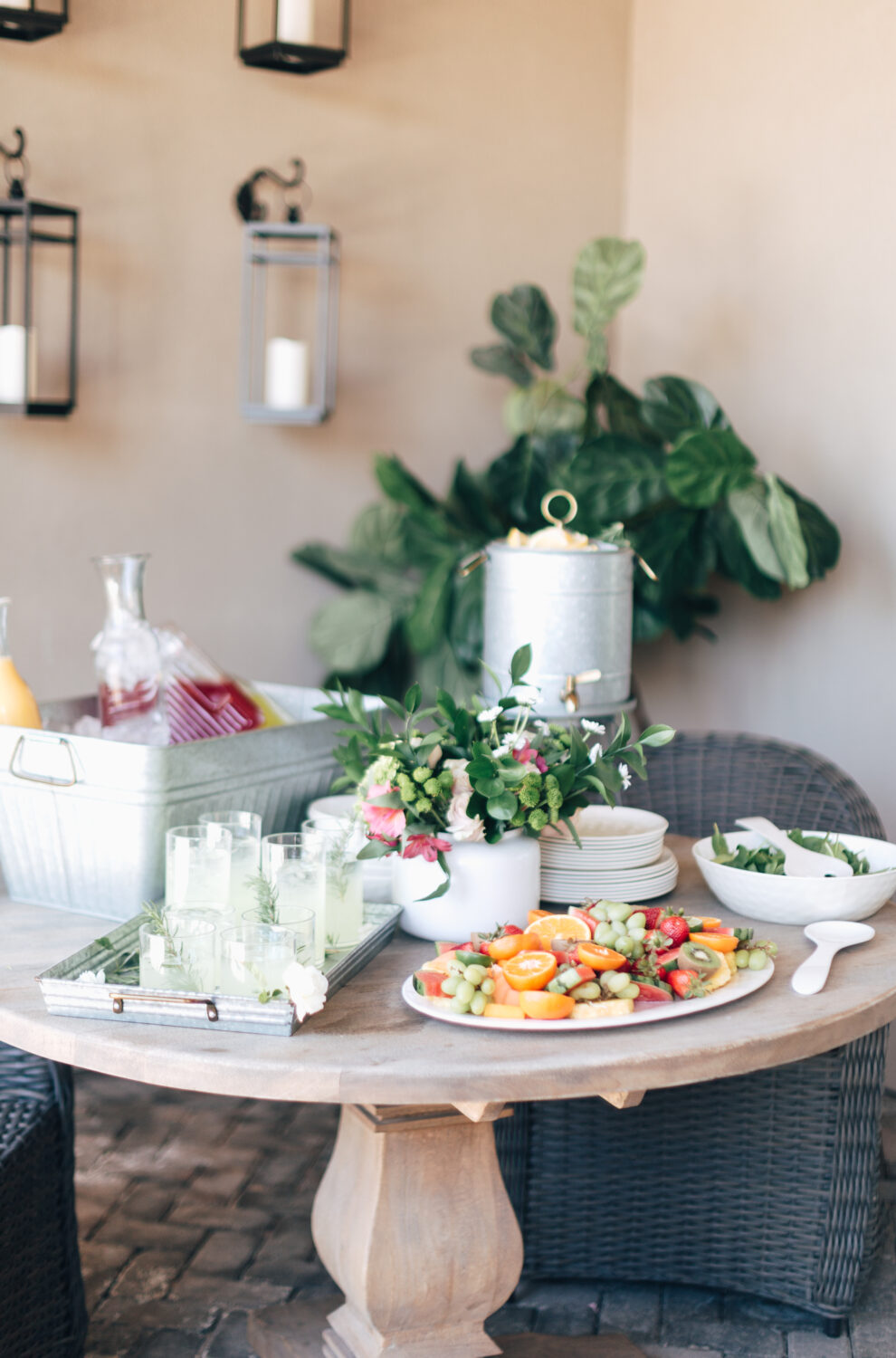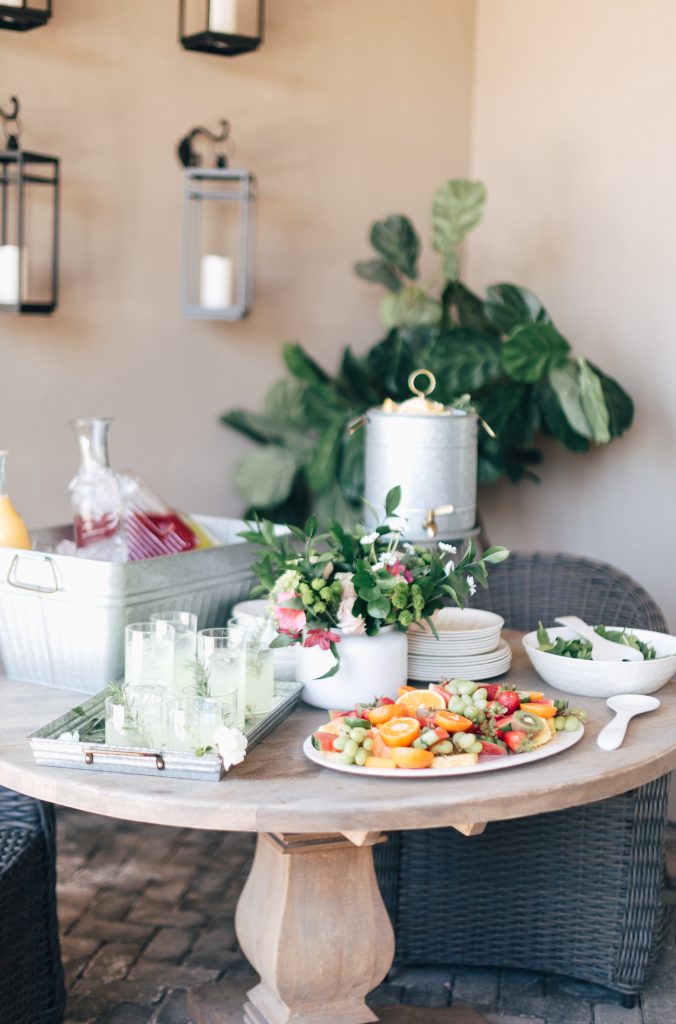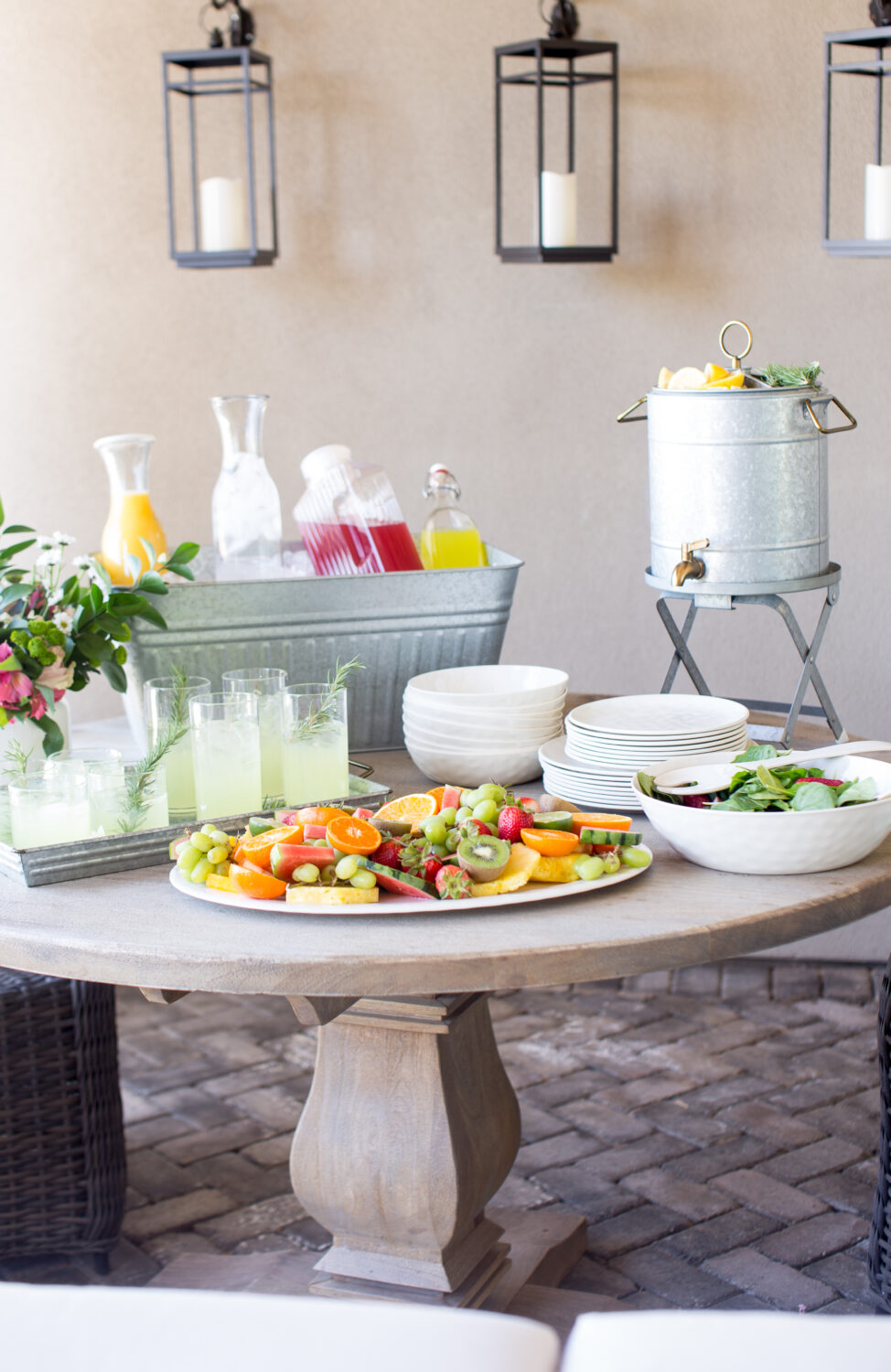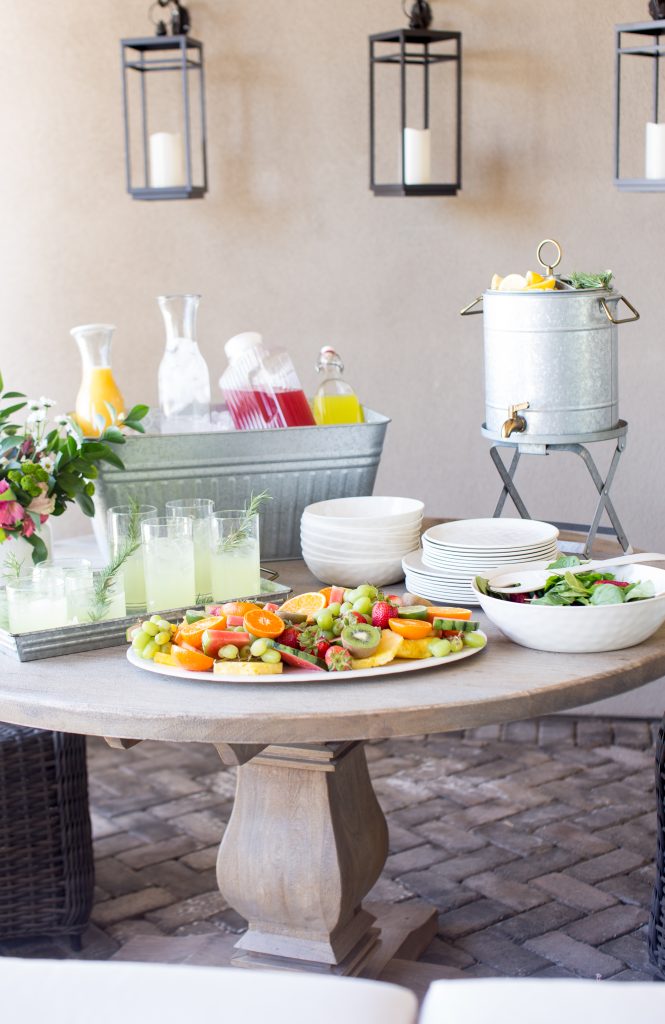 Also don't be afraid to add some ambiance items like lanterns and fresh flowers. The lanterns I have hanging in the back are from Better Homes & Gardens. They are battery operated and can be put on a timer! Also I opted to get glass free lanterns so that they wouldn't get dirty like glass ones do! For this look I drilled in lantern hooks in a set of 6 into the outdoor stucco. Gives the big blank wall some interest.