Affordable Porcelain Dishes
This post is sponsored and may contain affiliate links, please read my disclosure policy.
This post is sponsored by Better Homes & Gardens Walmart. All opinions are mine.
Every year my family and I throw a neighborhood Memorial Day party and it's the highlight of our year! We love gathering with our friends and family that we don't get to connect with on a regular basis. It's always the first party of the summer and everyone's excited to get in the pool, eat some good bbq and welcome summer with 100º weather!
Although our party usually calls for a crazy amount of paper plates and cutlery, I always have a little set up that really sets the mood for then entire party. Whether its a donut wall, ice cream bar, dessert bar etc, I make sure to use something festive to set the scene!
Last week I set up a gorgeous outdoor brunch just in time for spring using this galvanized collection. This week I'm giving you some ideas for a red,white and blue party by using Better Homes & Gardens Walmart porcelain collection! I just LOVE the prices on the pieces and just like the rest of the line or products they offer, the quality is there friends!
They have multi pieces including dinnerware, servingware and even bakeware. It can be the perfect backdrop for any party you plan on throwing this season! Check out some of my favorites featured in this spread.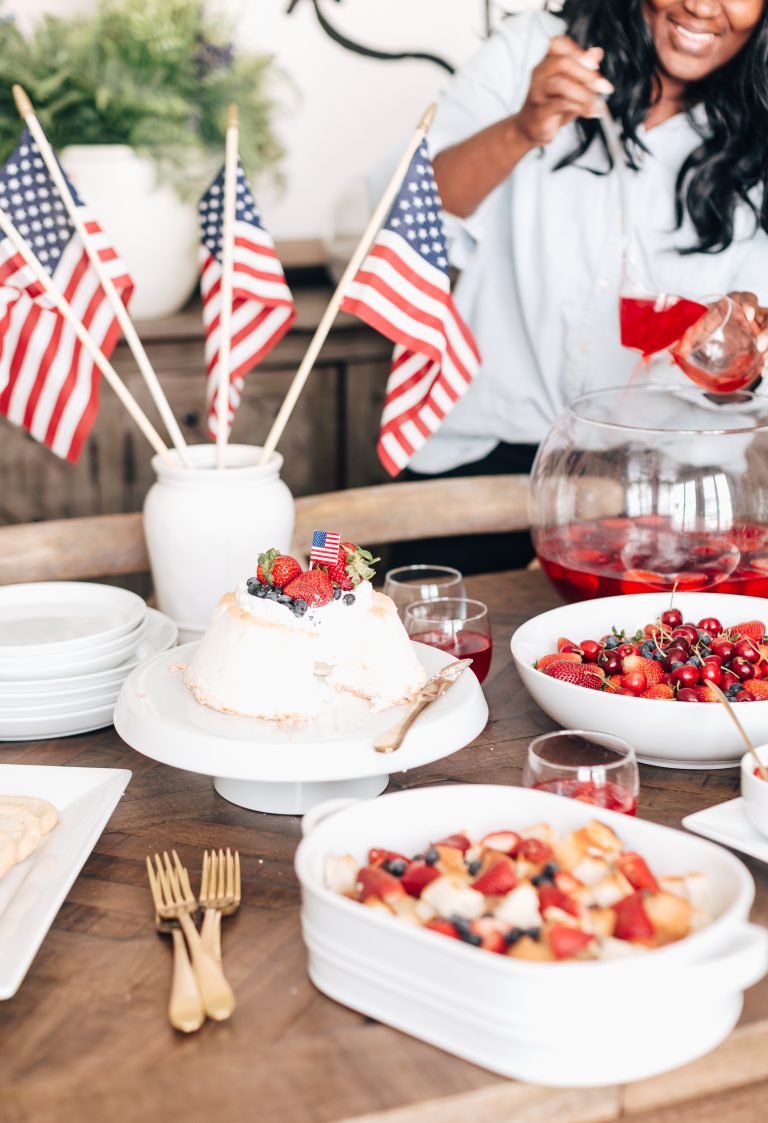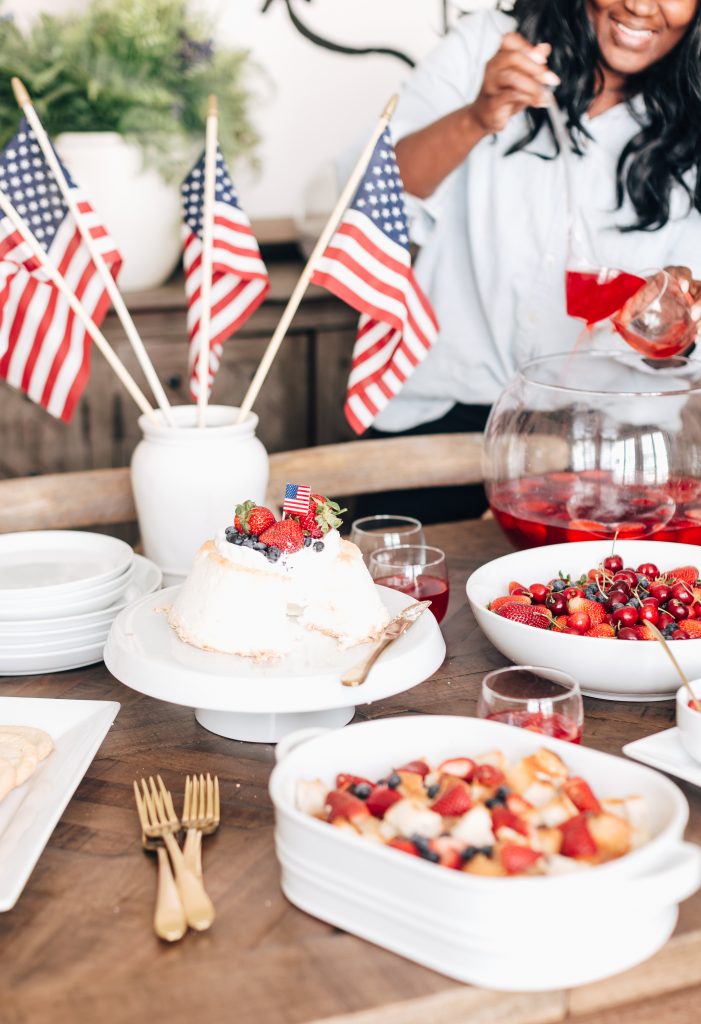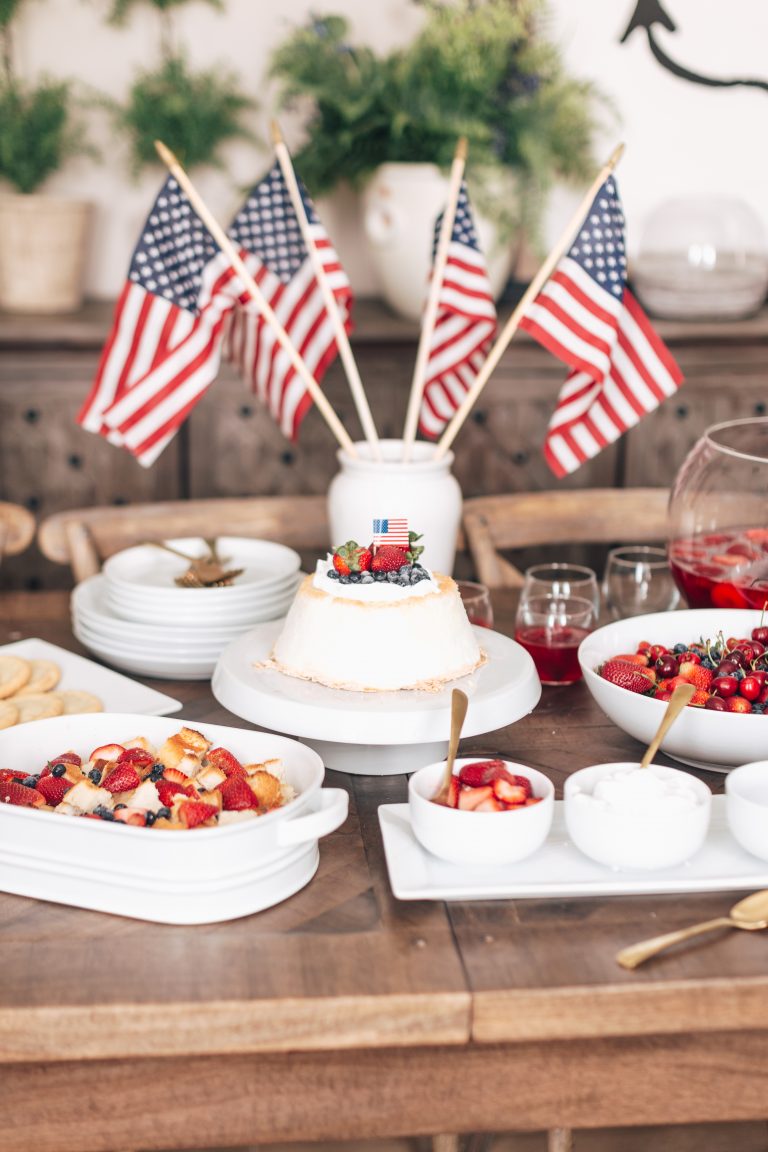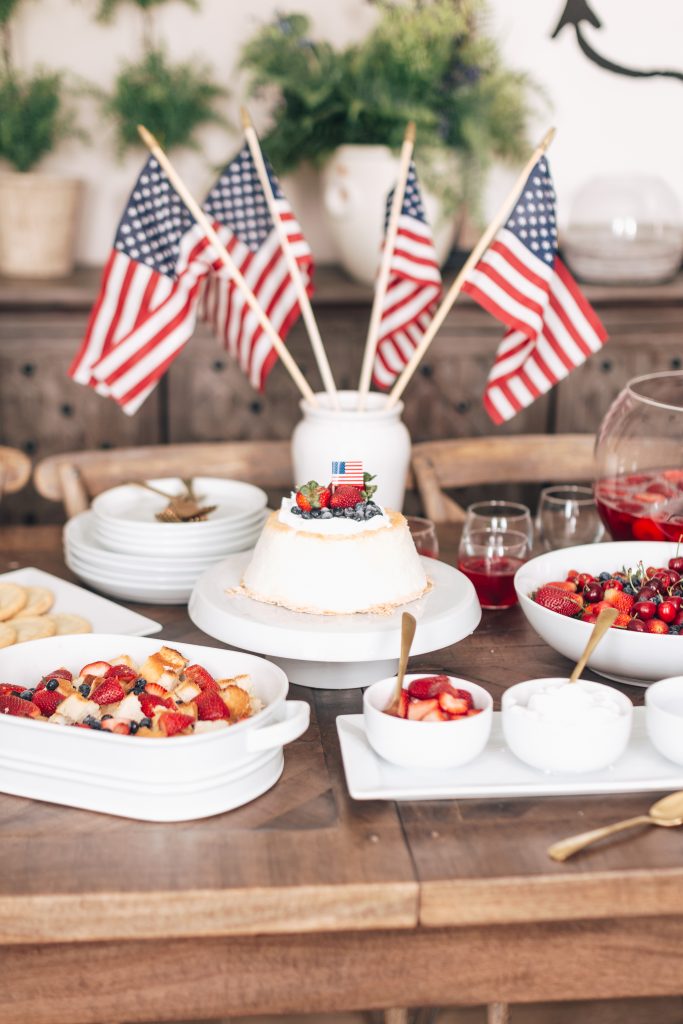 Pasta bowls are great for a spread of seasonal fruit! This porcelain pasta bowl is only $14 and is shallow and wide! Red and blue berries along with cherries make it a great patriotic dish. If you are a big pasta family check out this pasta bowl set for an delicious pasta night!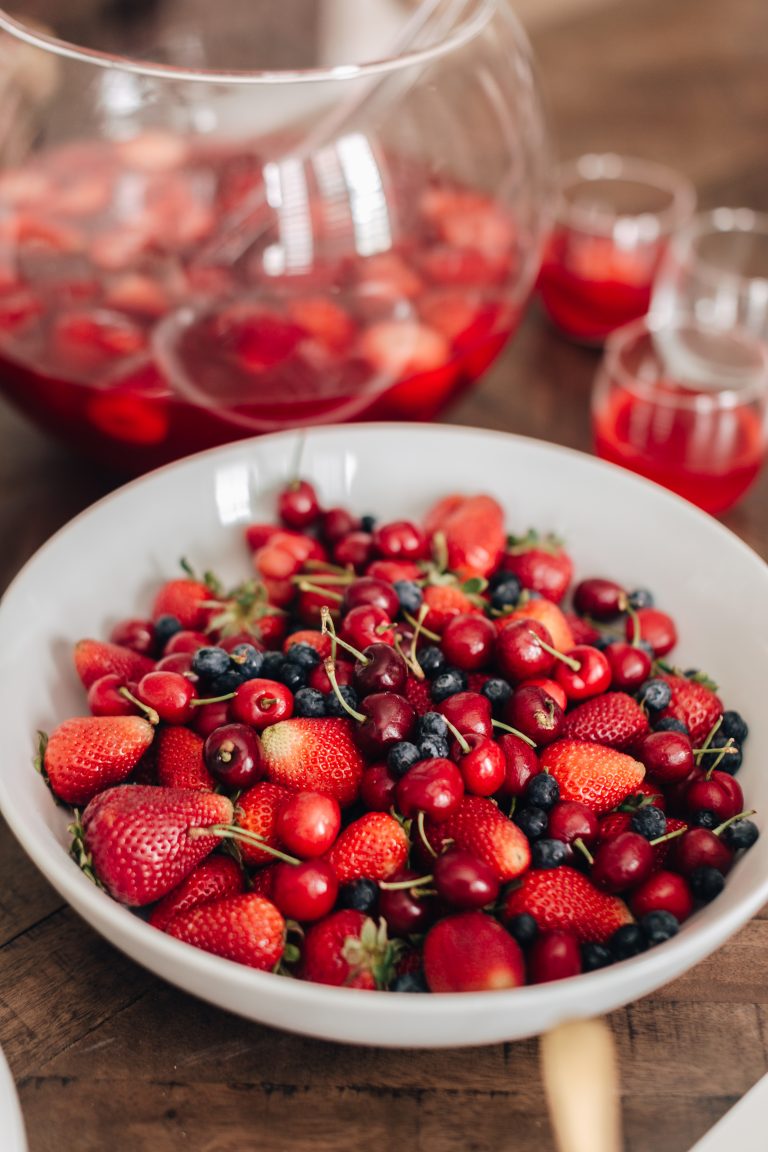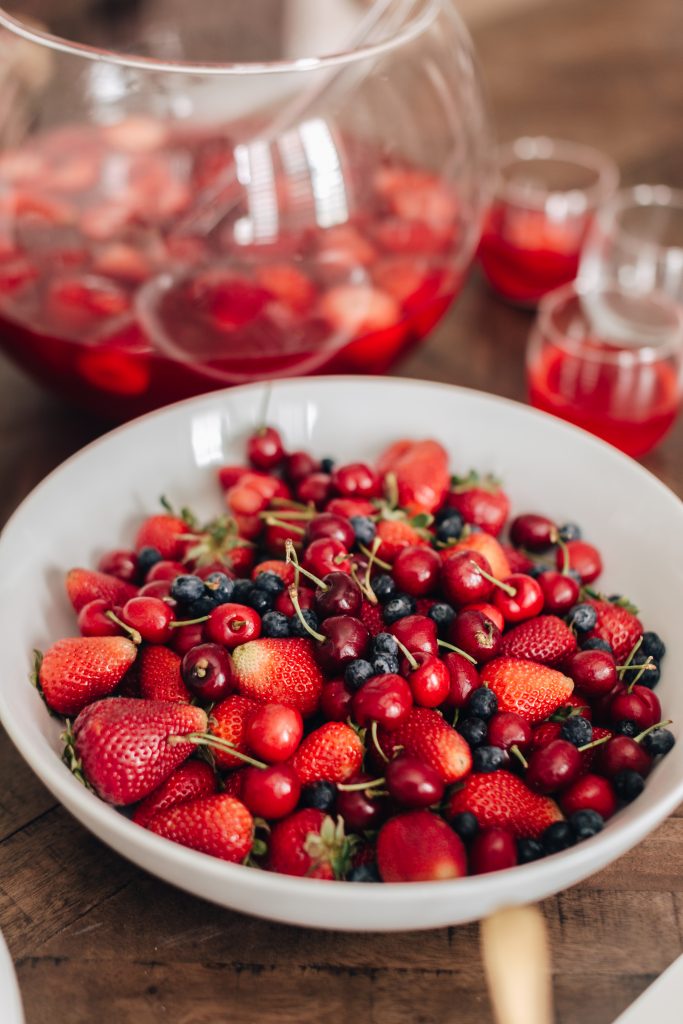 I also love this dip tray. It comes in 4 pieces that includes 3 small bowls and a tray. I used this tray last year for ice cream toppings but honestly it's great for just about any condiment or extra toppings you might be serving.
This cake stand featured here is actually a dip tray as well! Just flip it around and you'll find the stand is actually a small bowl! I love a good two for one option when it come to servingware. I used it as a cake stand to display this beauty…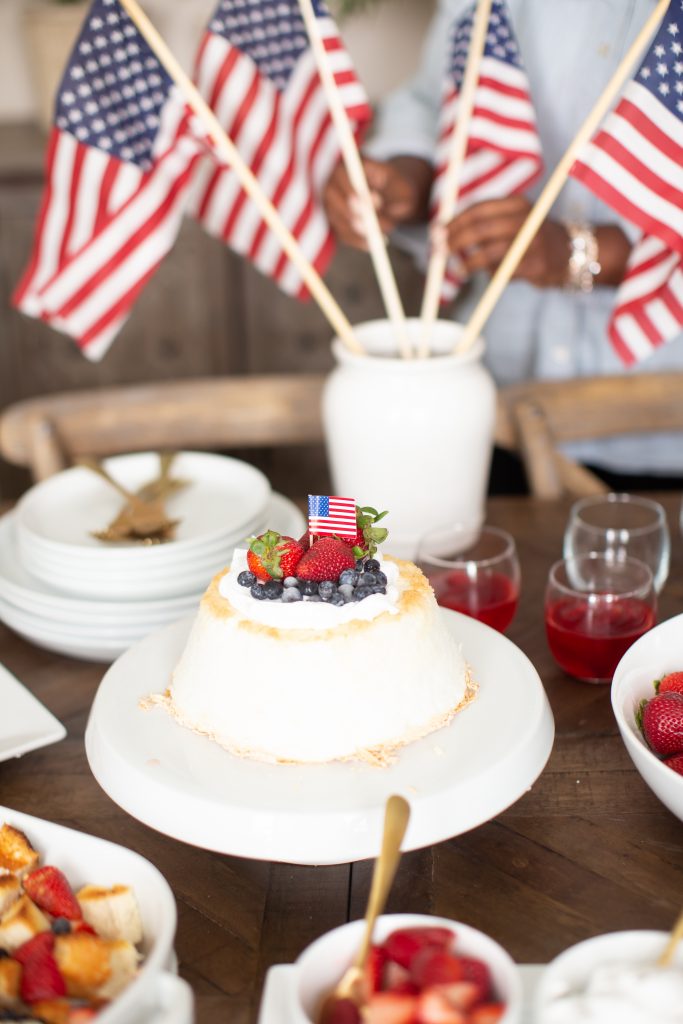 This adorable oven to table casserole dish has just enough of the sweetest details to be one of my favorites! The subtle lines on the perimeter gives is a classic look that goes just about anything. Shop this look below!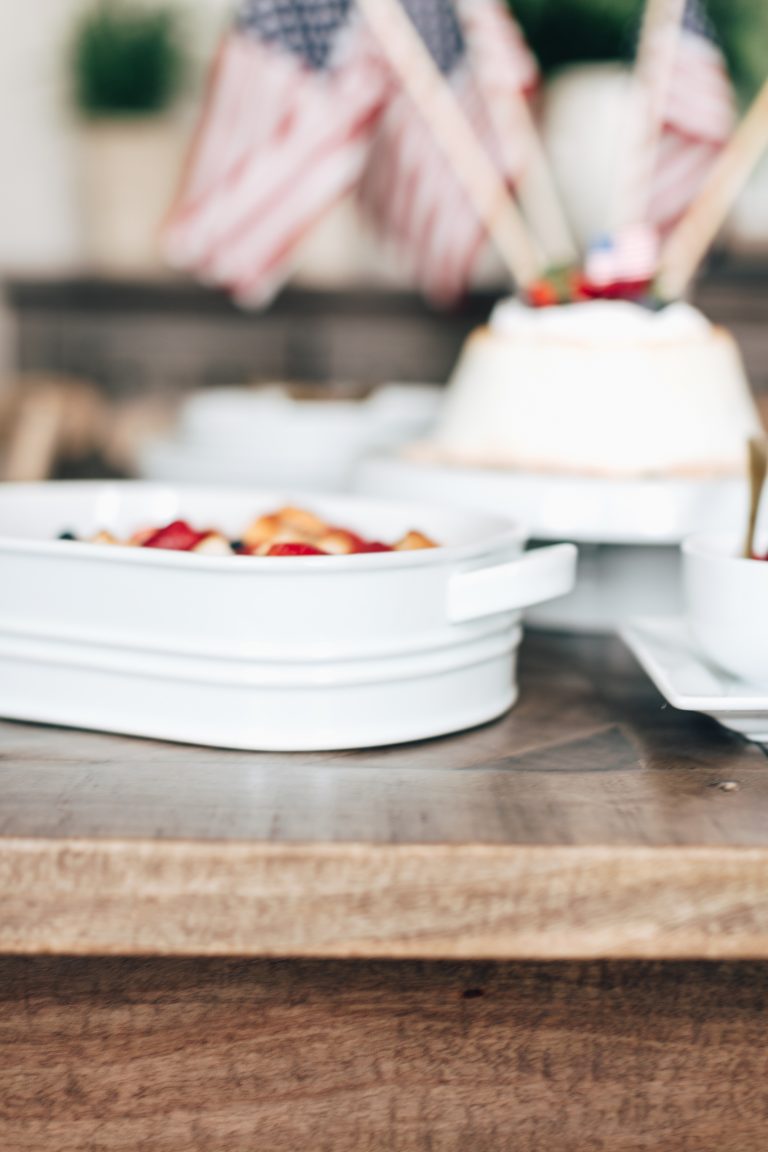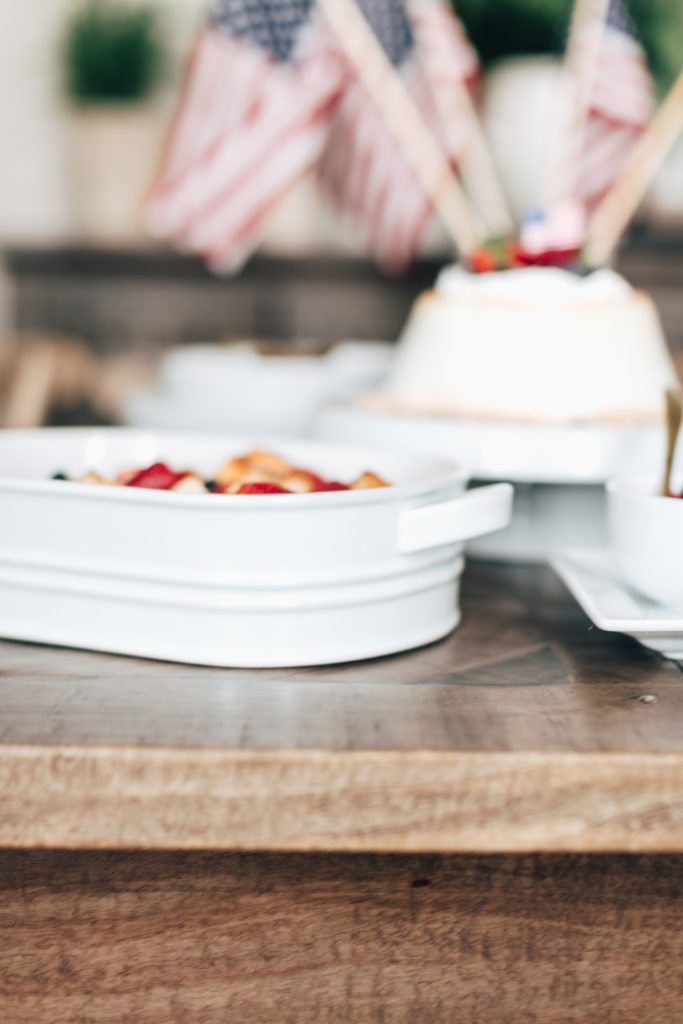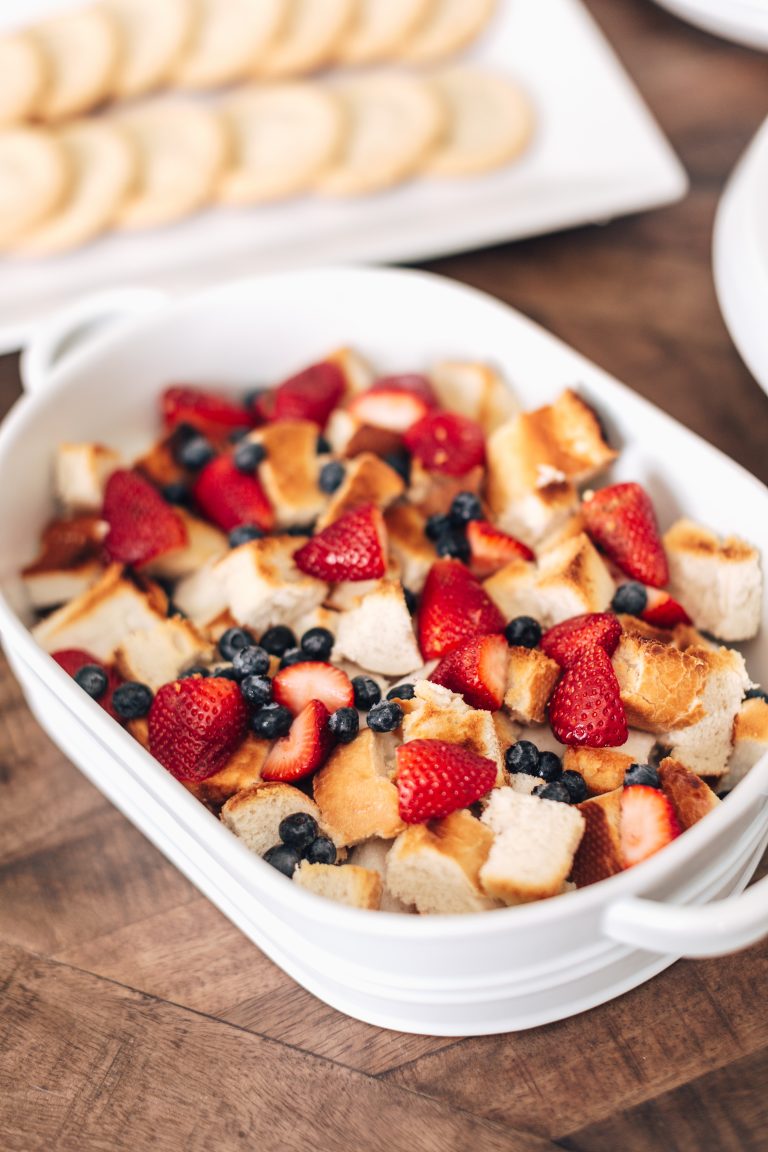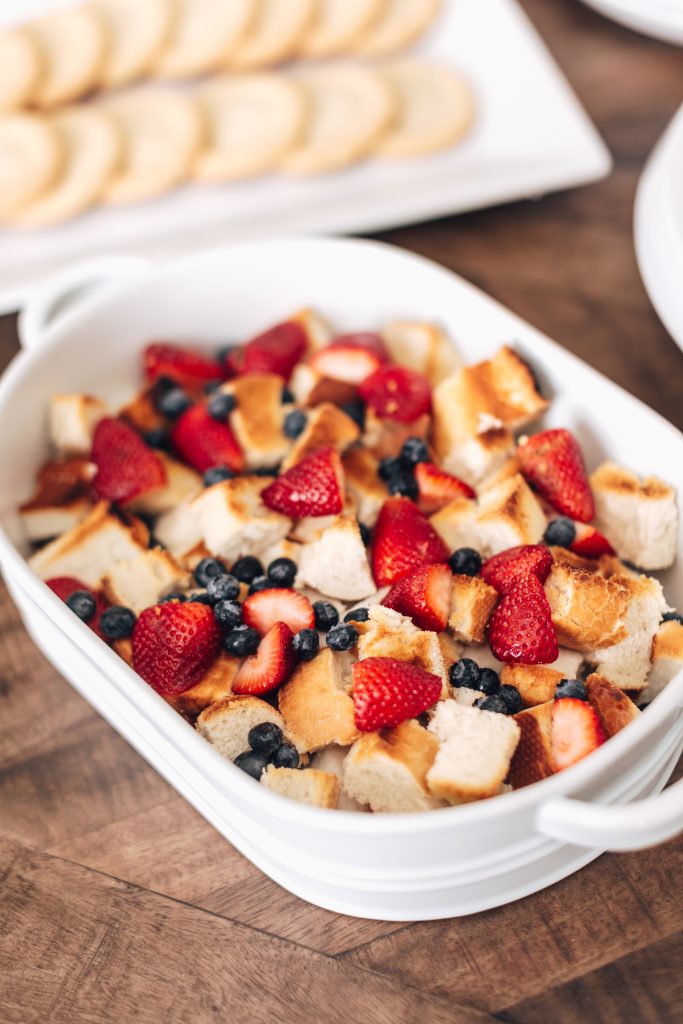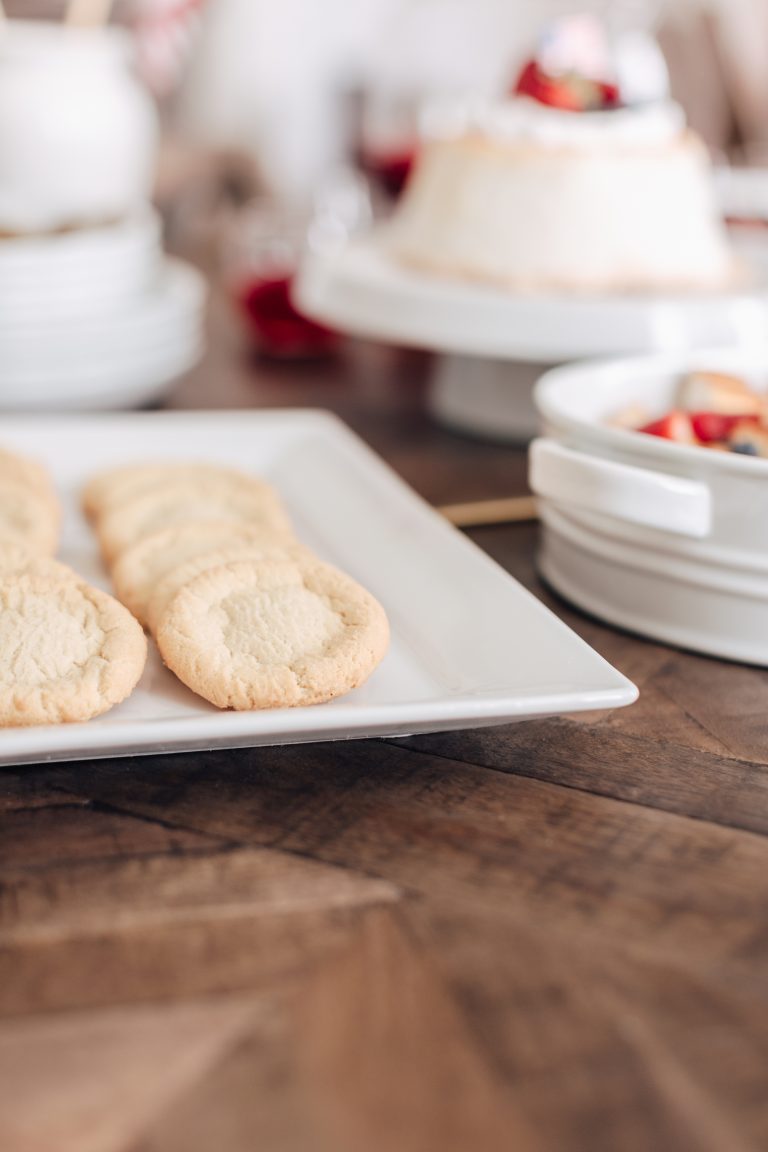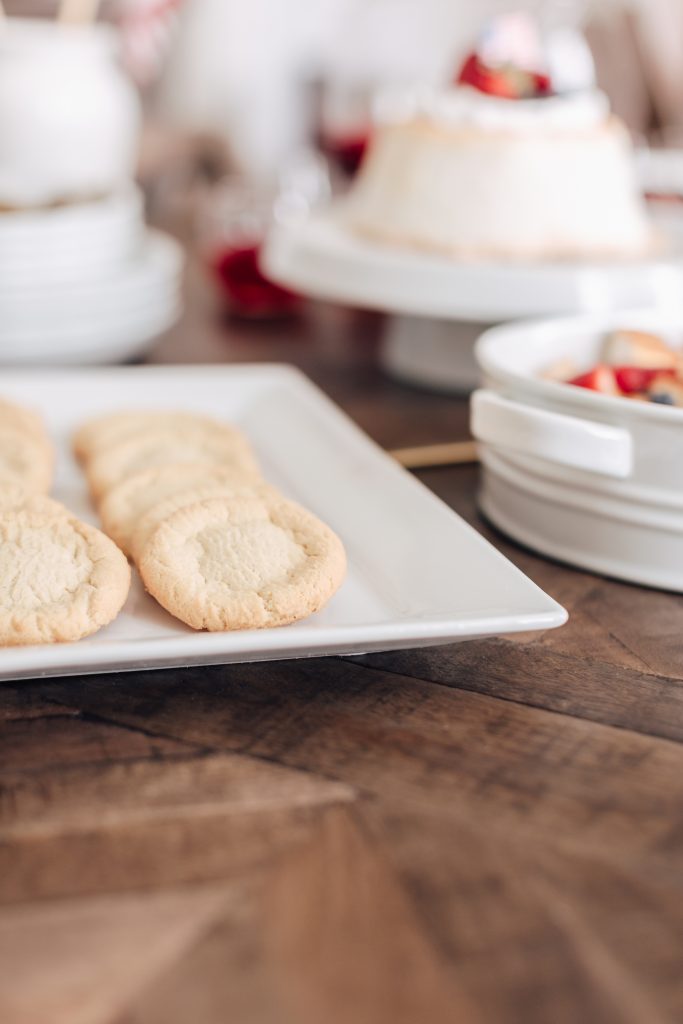 2 Piece Serving Tray $16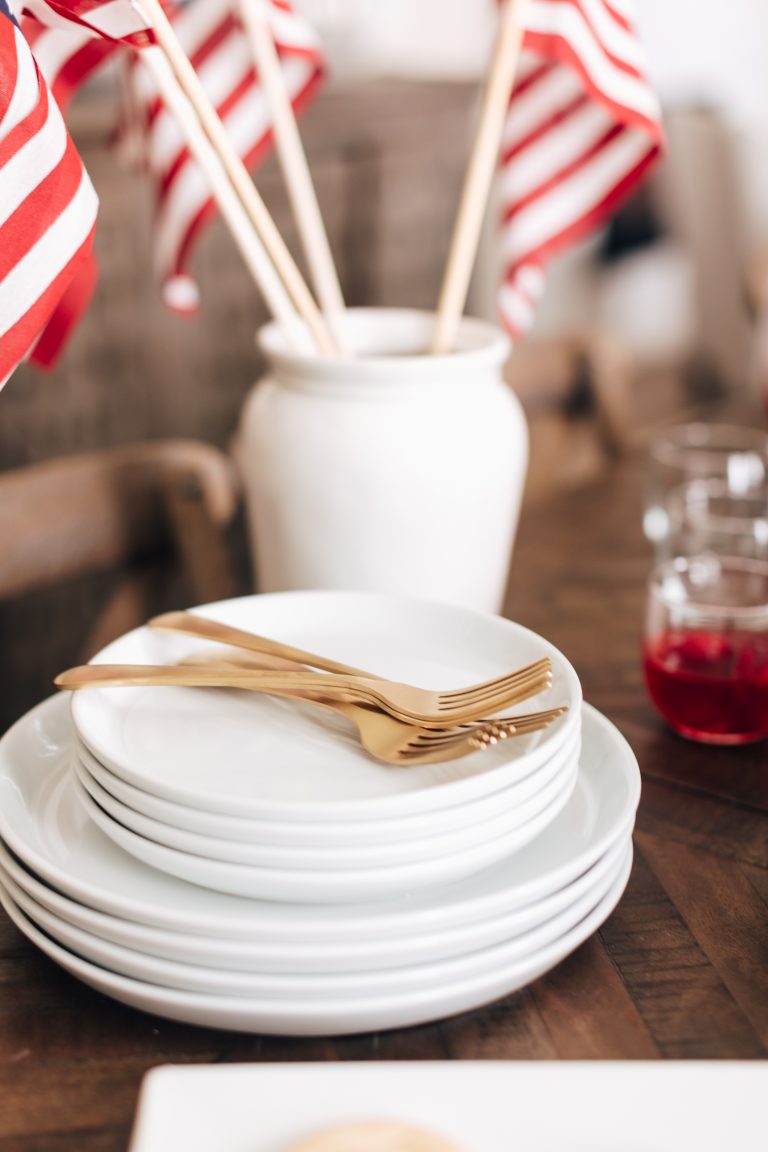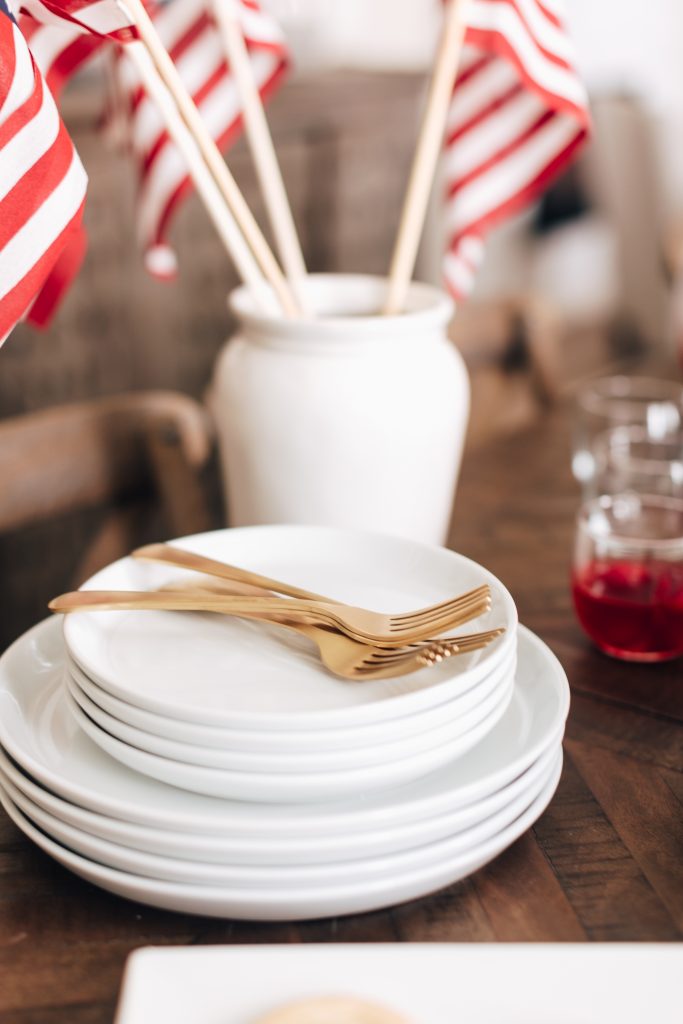 16 Piece Collins Dinnerware Set $29
20 Piece Arlo Flatware Set $19
Although this punch bowl isn't porcelain it's definitely noteworthy because of the price and size! $24 gets you all 10 pieces! There's something about a good punch bowl that so nostalgic! I think anyone who love to entertain should have at least one good punch bowl along with one good punch recipe! I simply added frozen strawberries as ice cubes to this punch!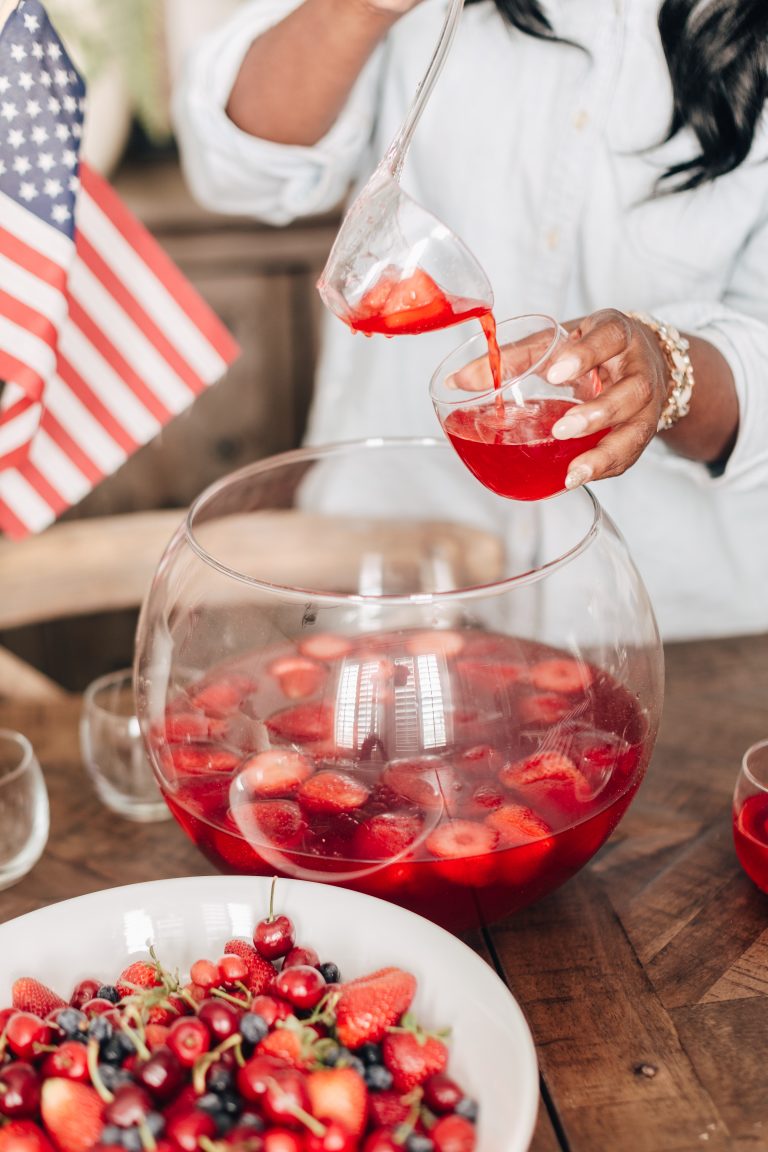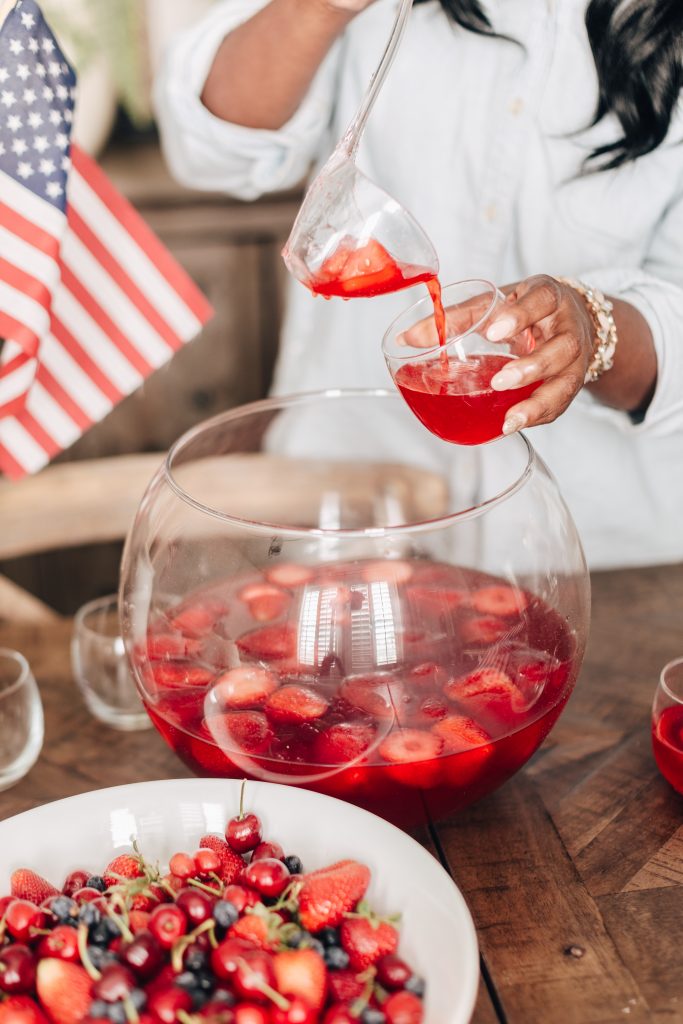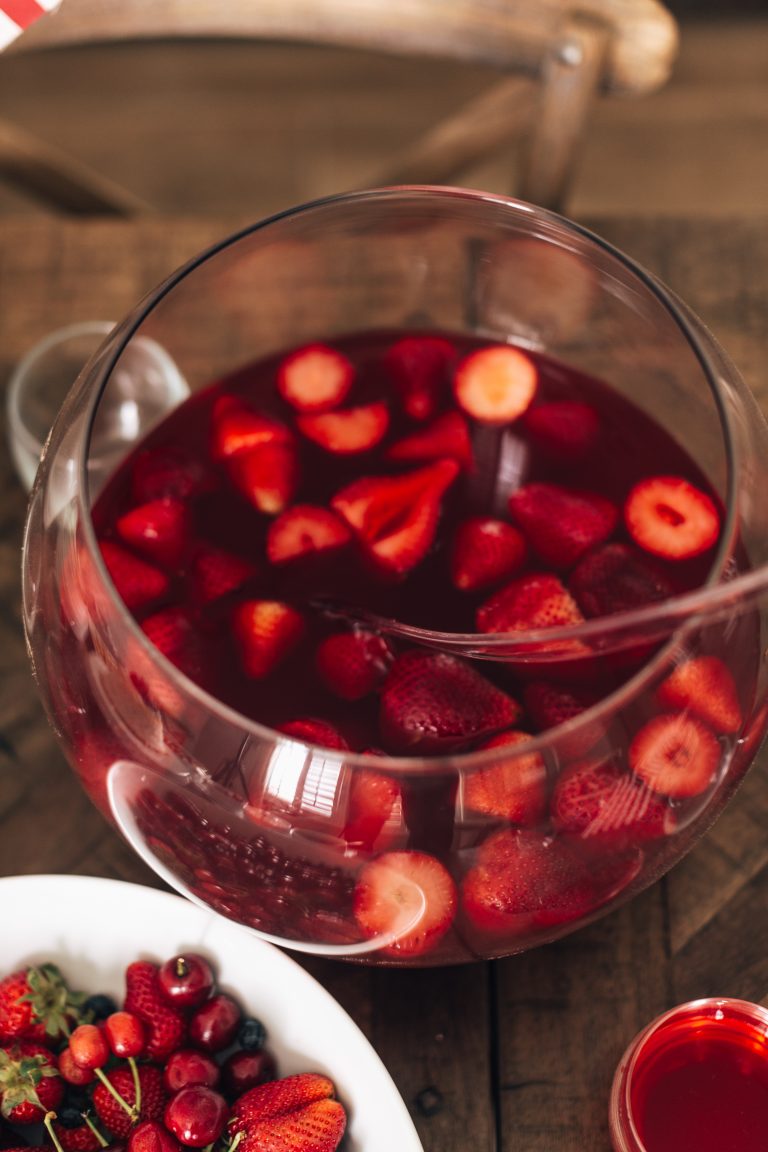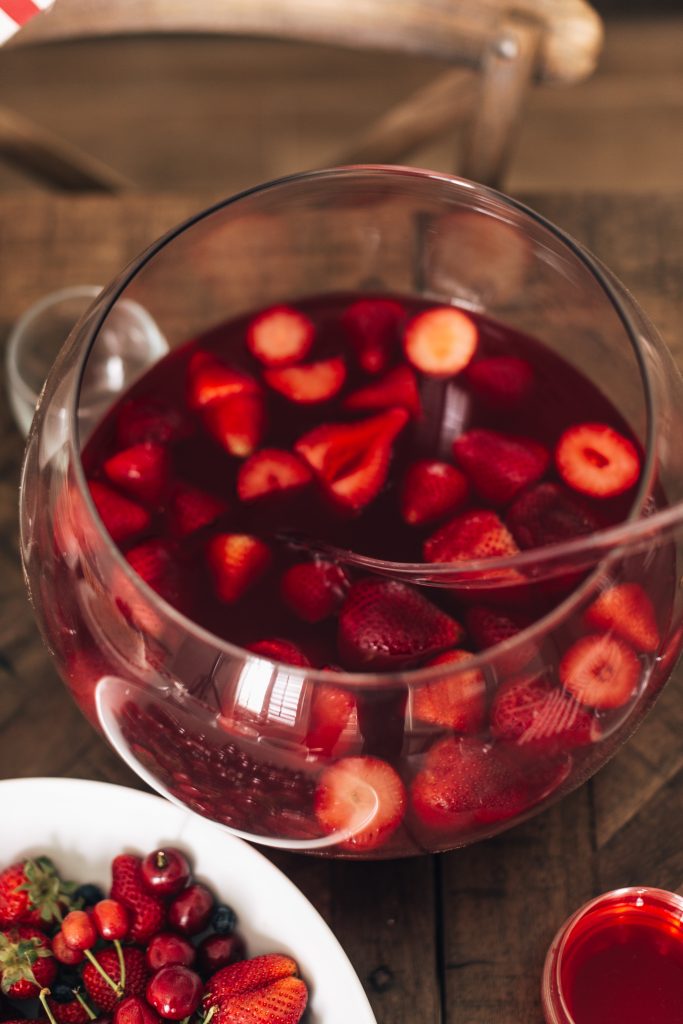 Ready to shop all of my favorites featured above? Check out my link below!