This post is sponsored and may contain affiliate links, please read my disclosure policy.
I'm so happy to be apart of the Better Homes & Gardens at Walmart team again this year! Bringing you affordable and stylish decorating and entertaining ideas to inspire your life! Check out all my ideas here!
When the weather starts to cool down, I immediately go to my happy place. Cozy blankets, warm fire and hot chocolate with all the people I love. Winter and cold weather has alway been a season of reminiscing and in general, a time to slow down. I know for sure I want to make memories with my kids that when they can close their eyes and think of their childhood, they remember some happy times!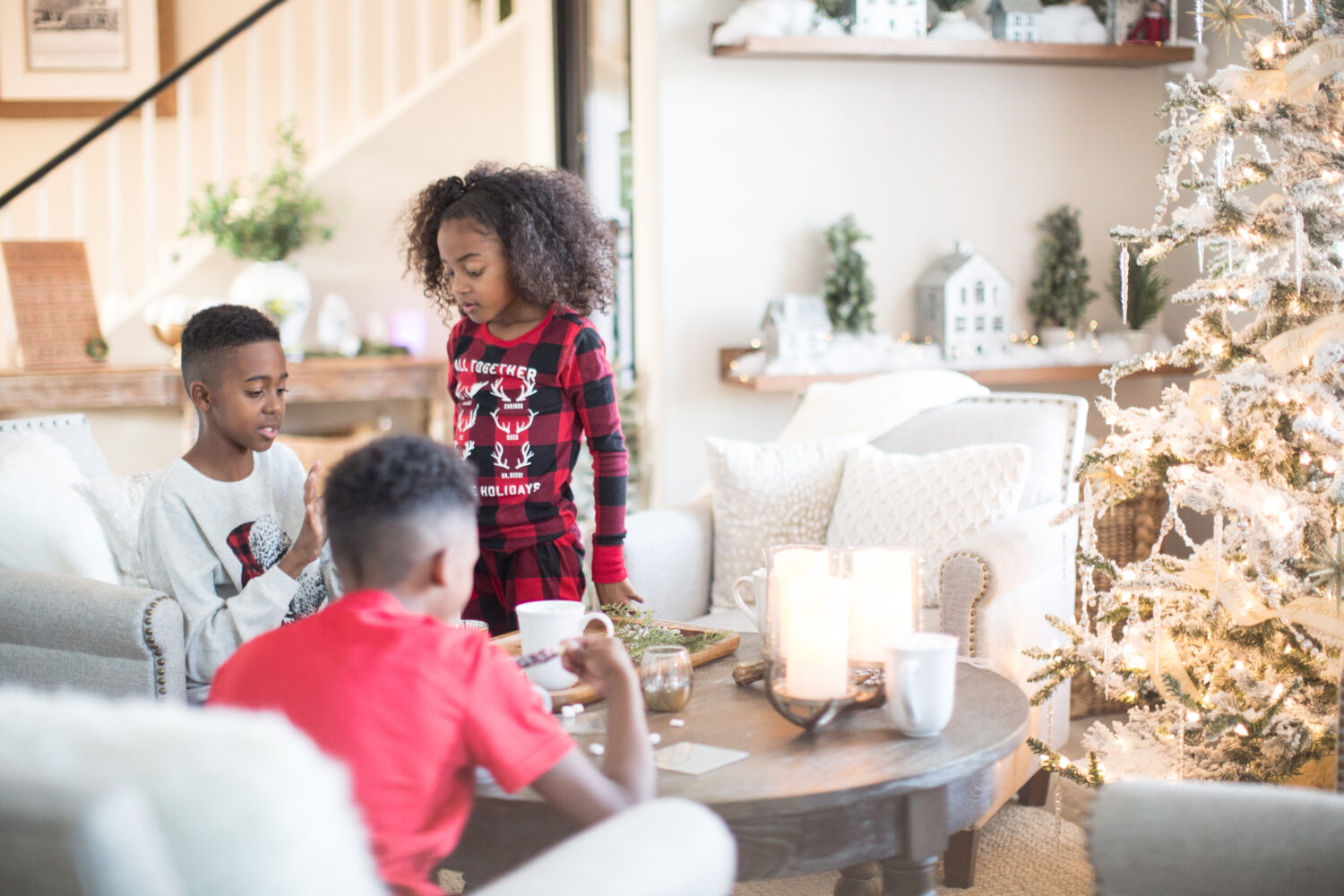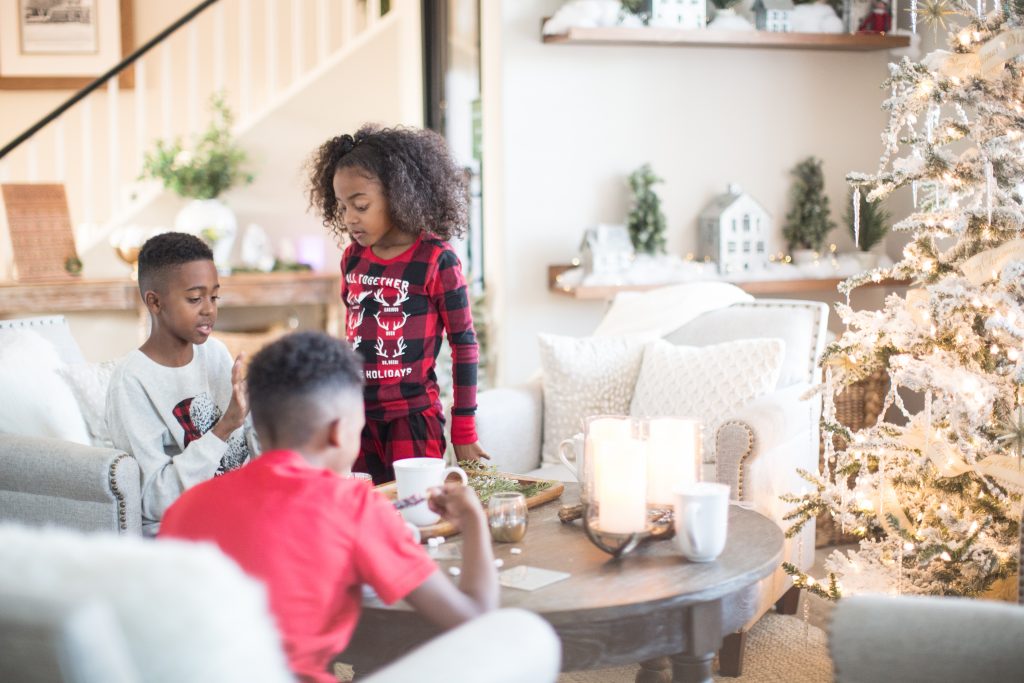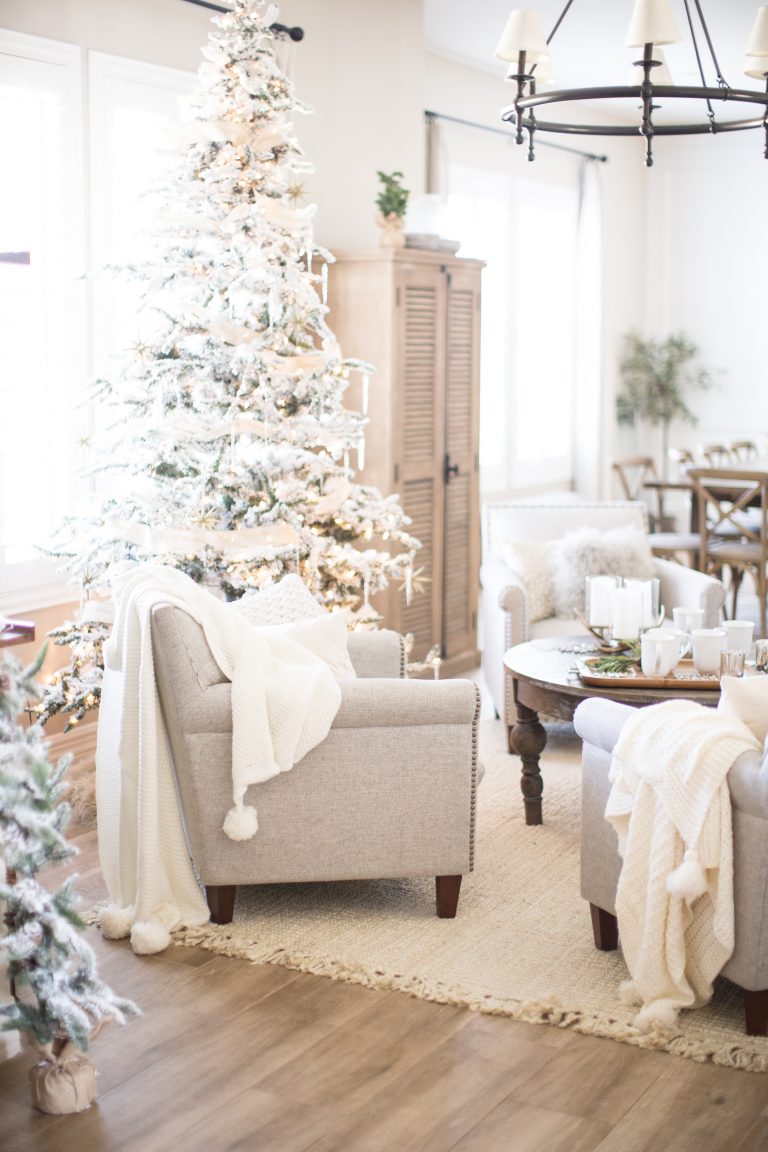 For whatever reason during the holiday season I can really SEE them and embrace how much they've grown, reflect on my hopes and dream for them and just think back on years before. Even if it's just for a moment.
A bright smile from my babies.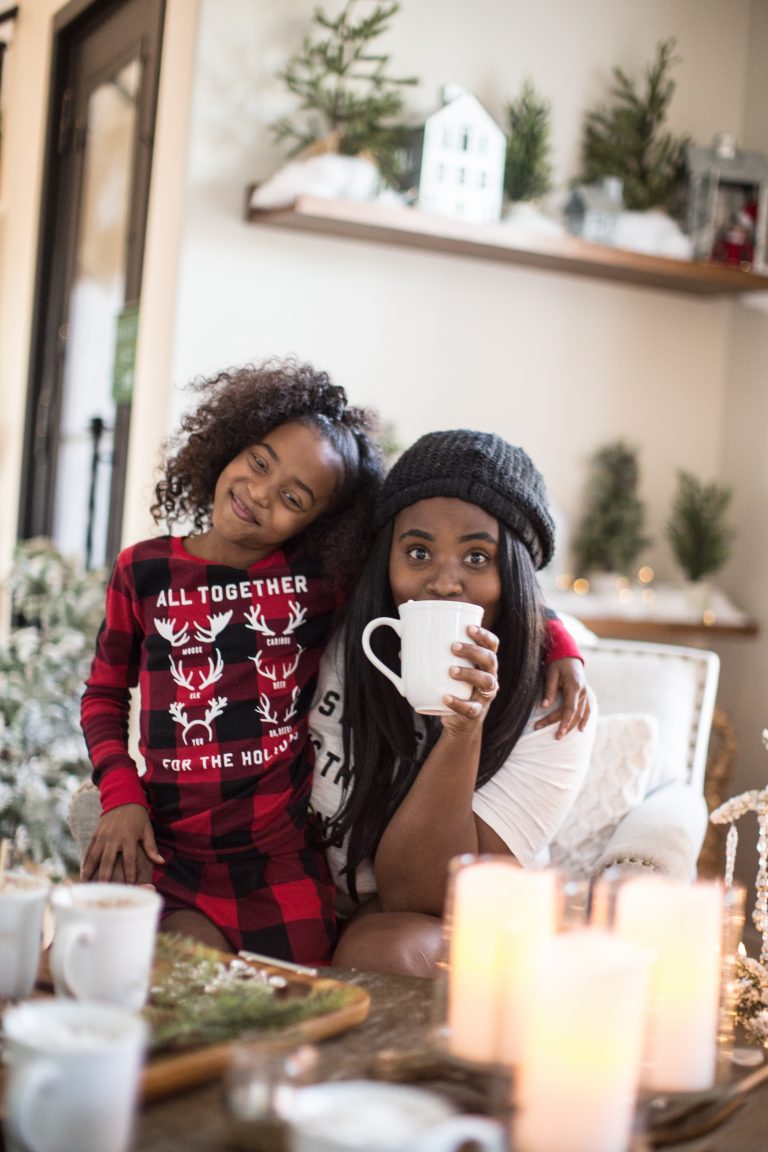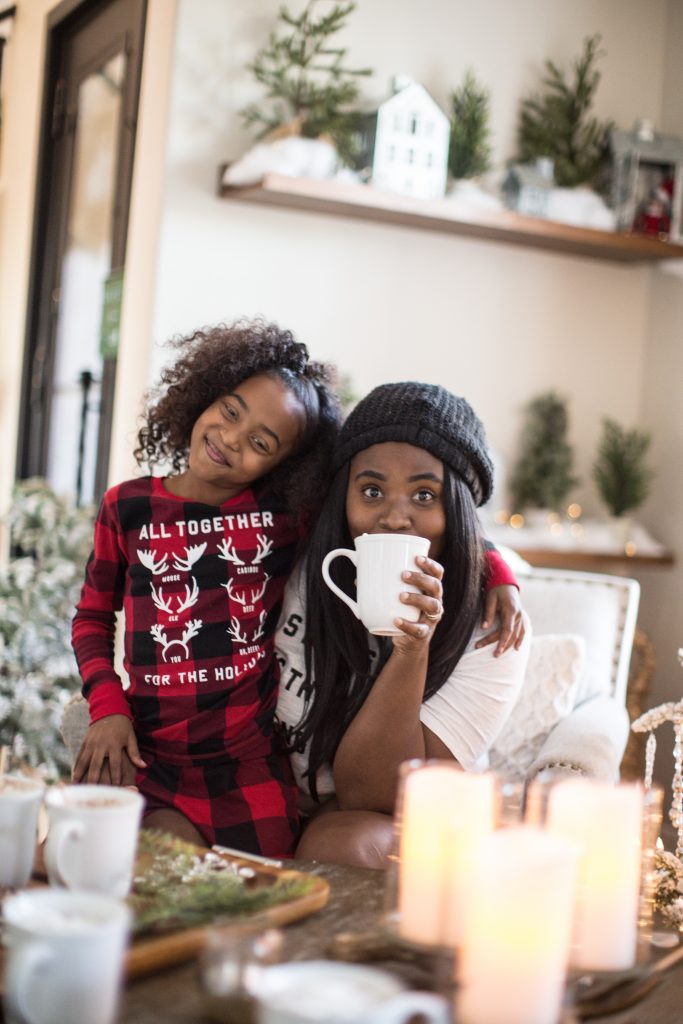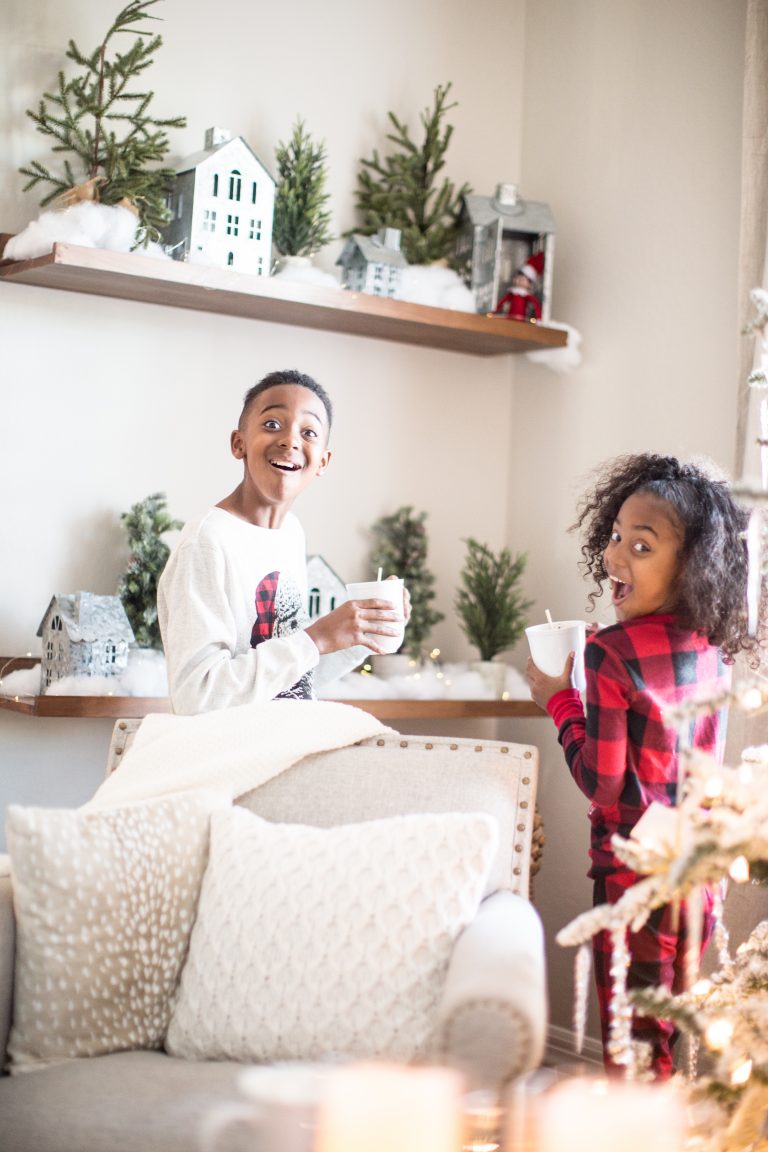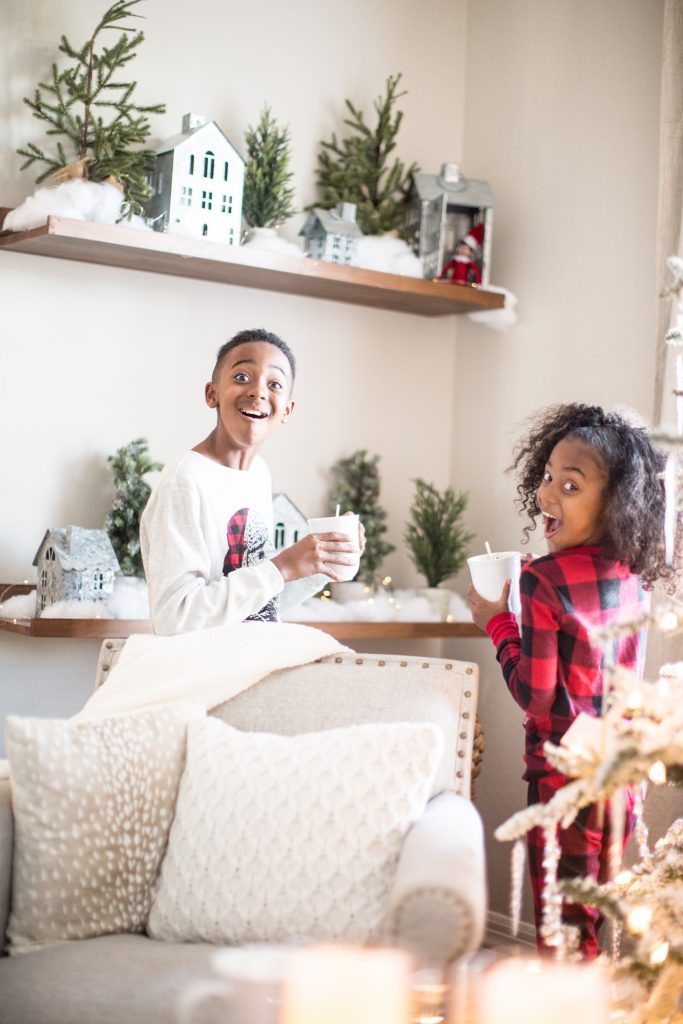 A laugh. A snuggle. A thoughtful glance. Are all things I hold dear to me and when we sit down on our hot cocoa nights those moment just happen naturally for us all. Hot cocoa seems to be apart of our holiday love language. You mention hot cocoa and we all immediately get excited! It's really nothing special. Just a teaspoon or two of pre-made hot chocolate mix with milk and a ton of marshmallow. Like way to many marshmallows all set in mugs just for us to enjoy. I also love to get a few extra hot cocoa things like chocolate spoons and marshmallow sticks! But these nights are so special to us. Maybe it's because we are all just in the same room and just enjoying each other!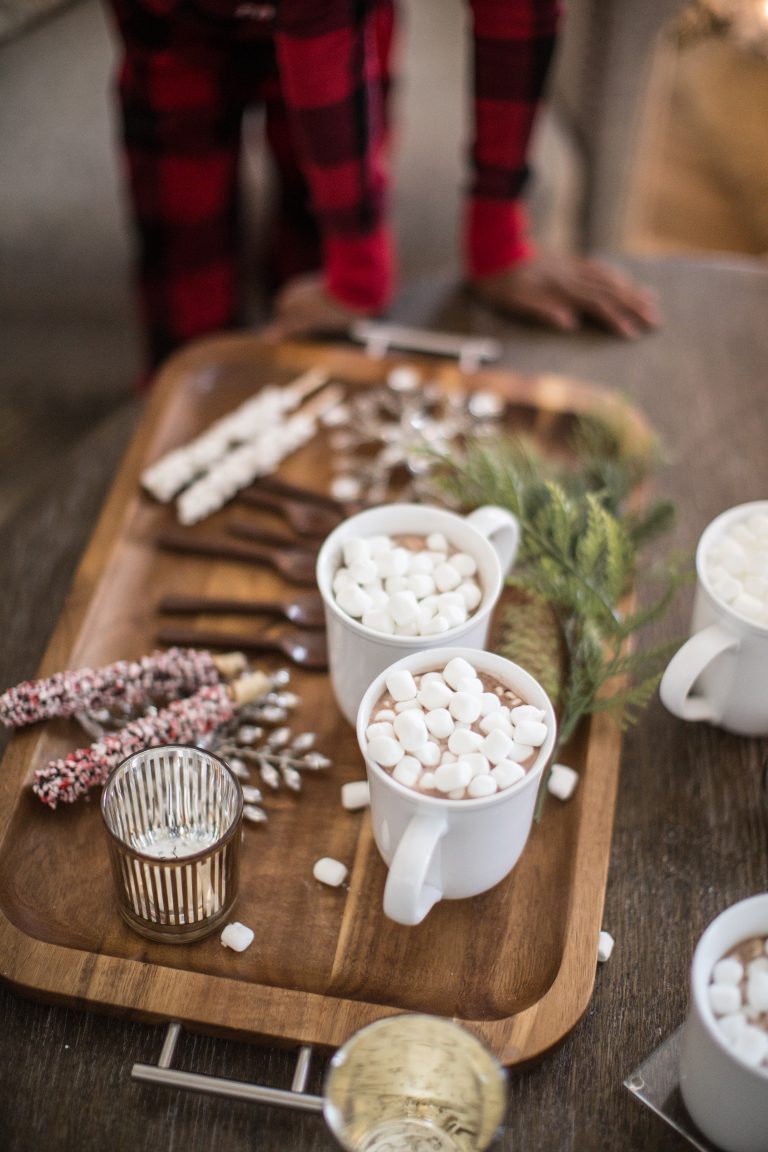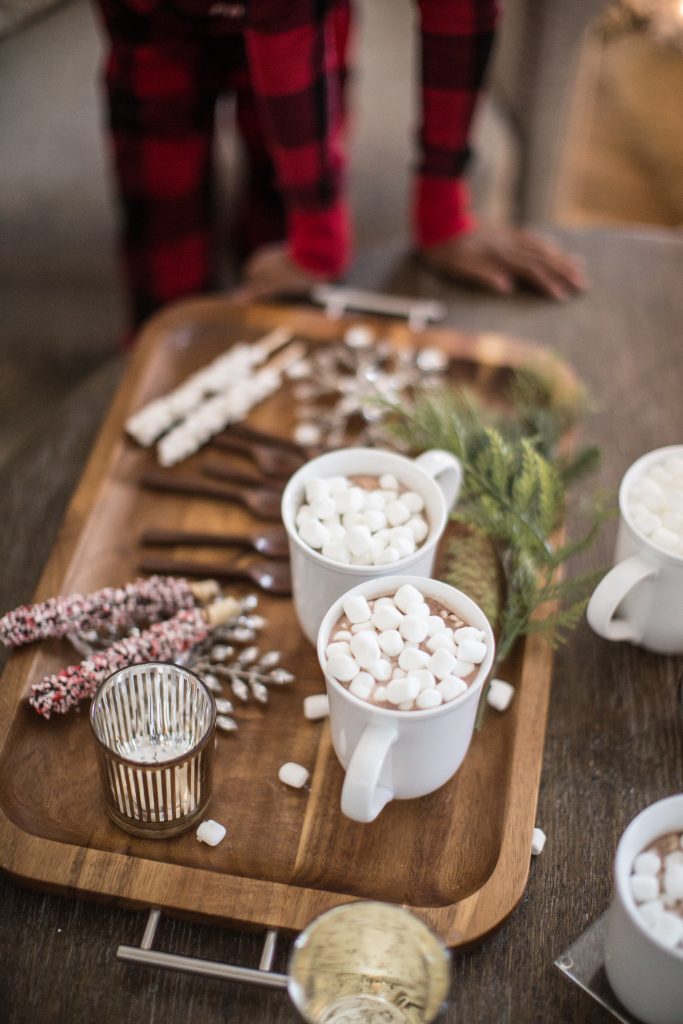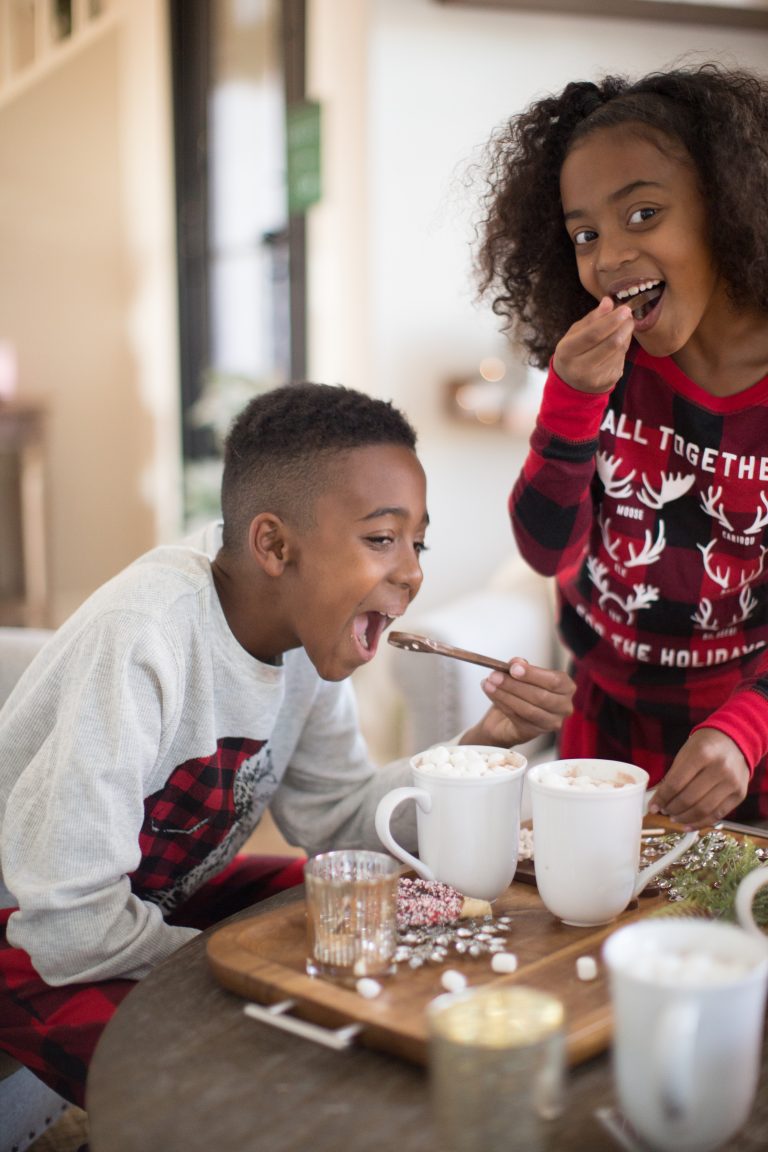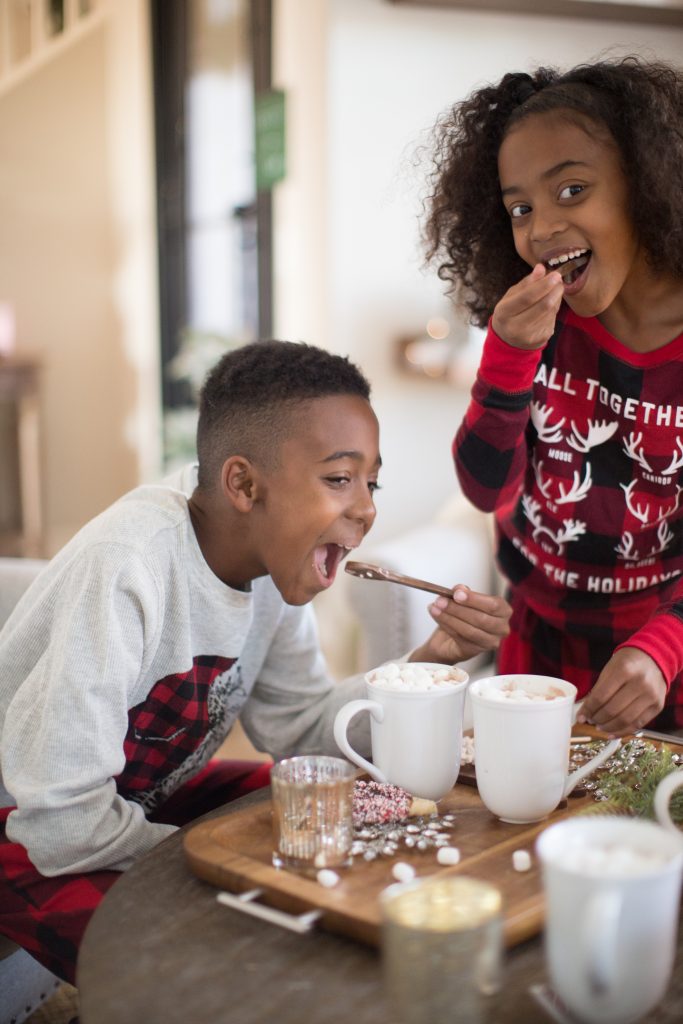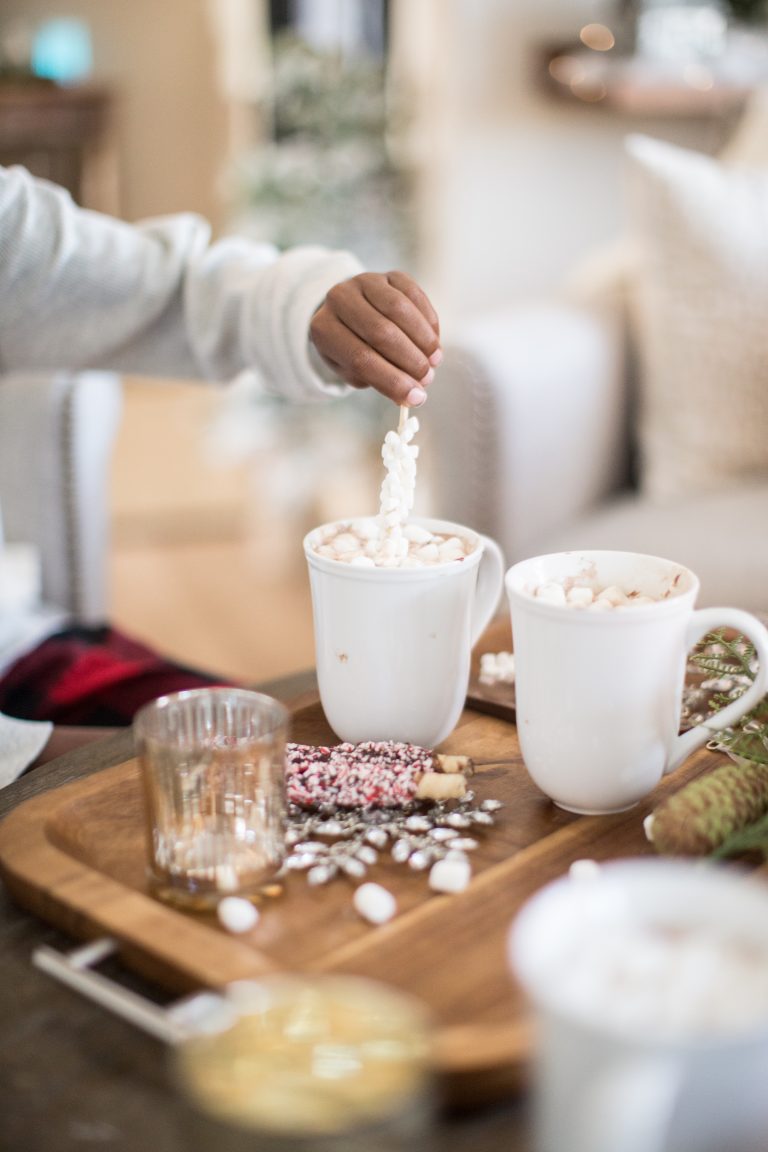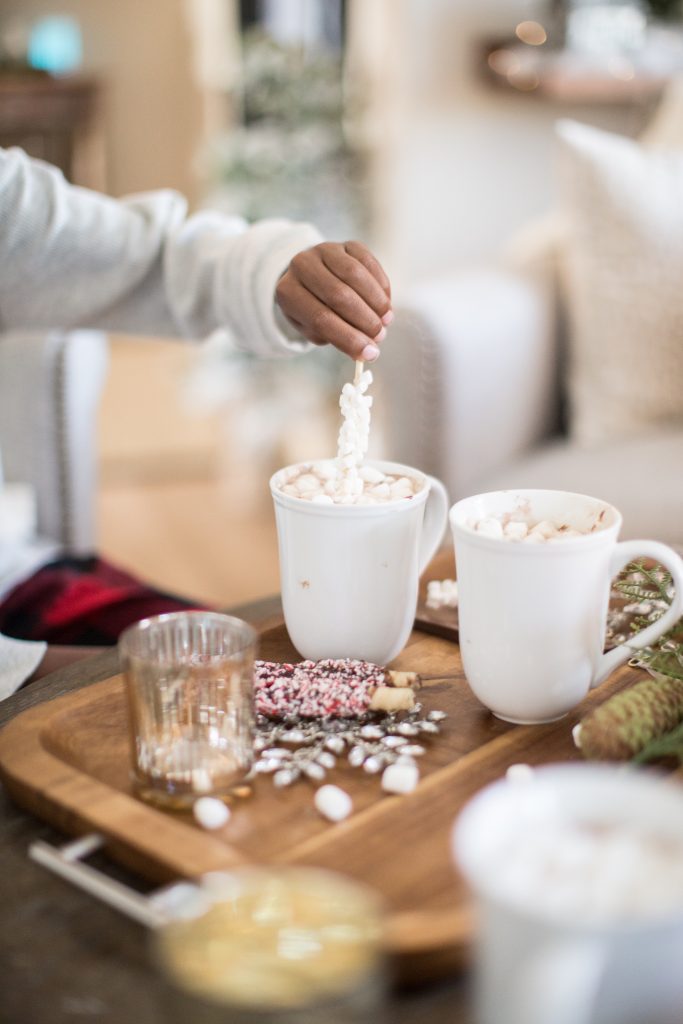 Mugs .Tray. Gold Centerpiece.Throws
When I came across these cute little galvanized houses at Walmart I knew they would be just right for a new set of shelves I had just installed in the living room. I added a few inches of "snow" to make it look like a little village and the kids absolutely loved it. They loved it even more when they found that Buddy, the elf, had come back for another year of mischievous fun. Even though I must say, our elf is pretty well behaved because well, sometimes his keeper gets a little lazy! ha! I also added some twinkle lights for a bit of Christmas magic to go along with it!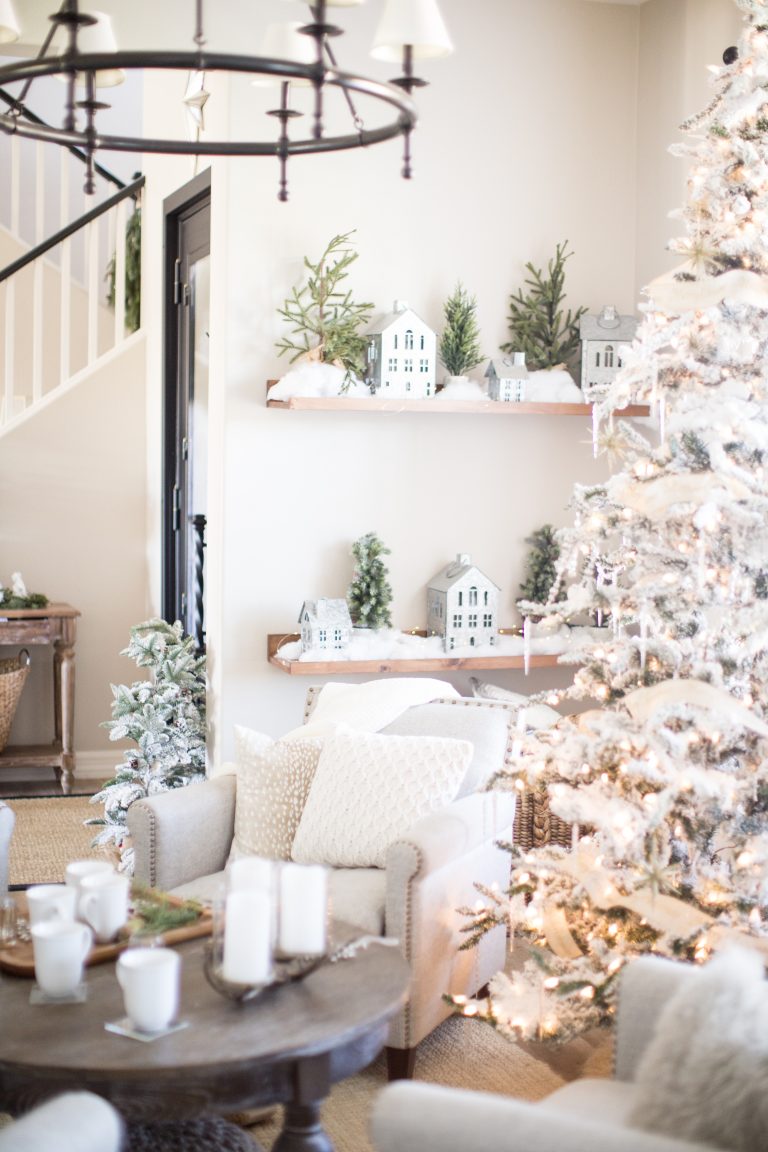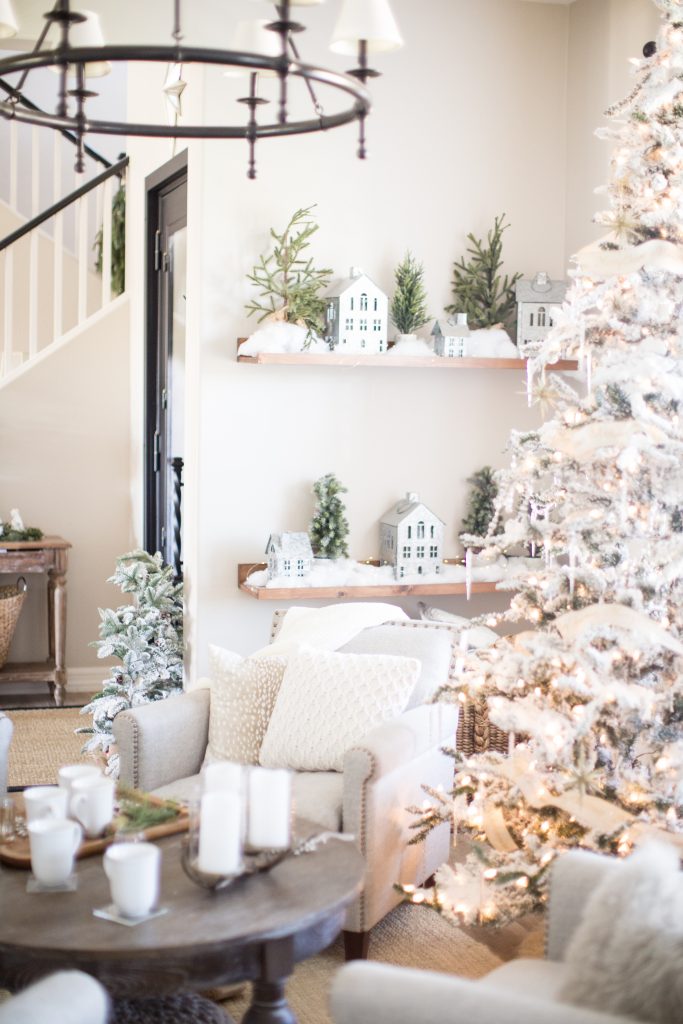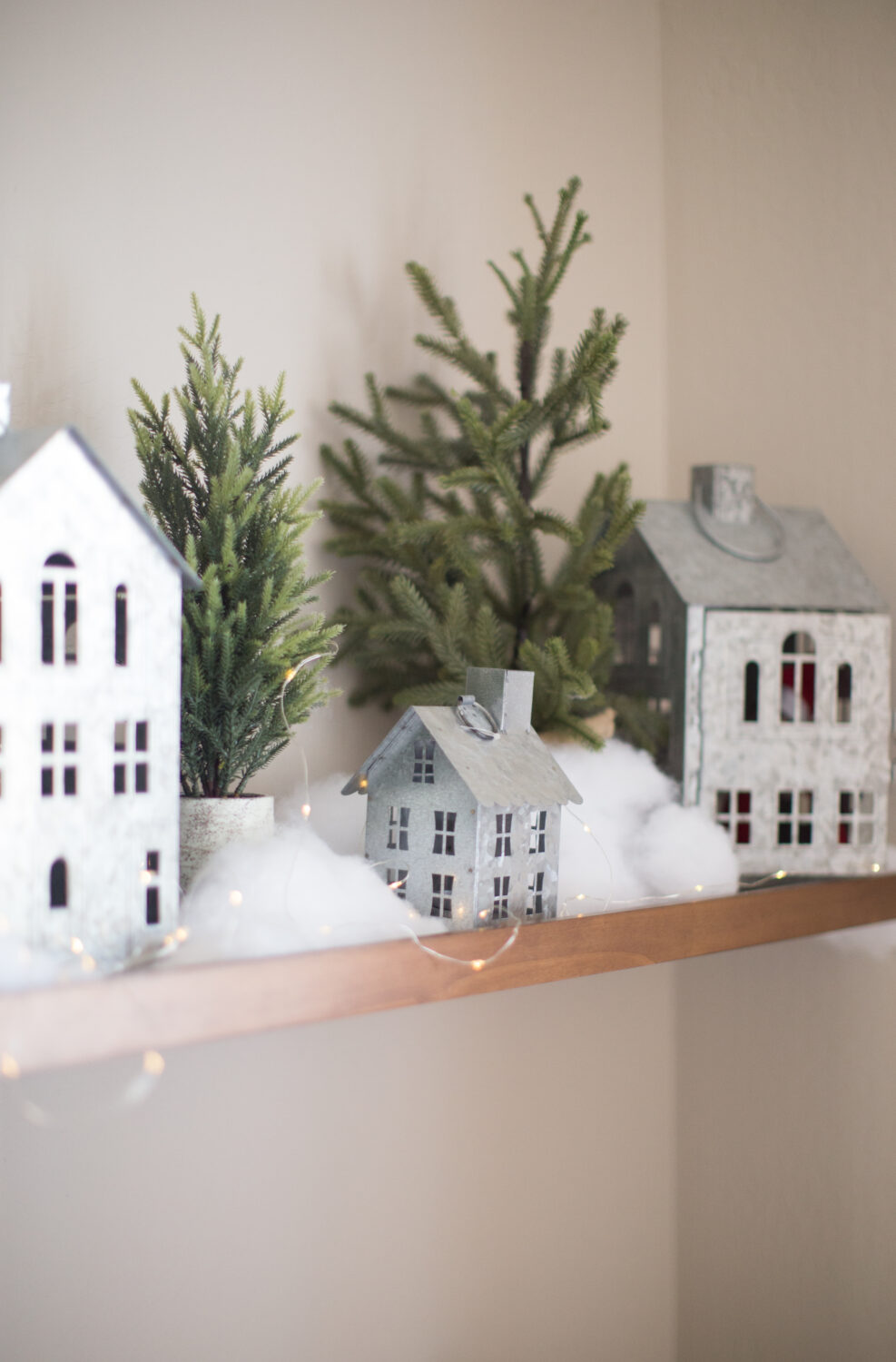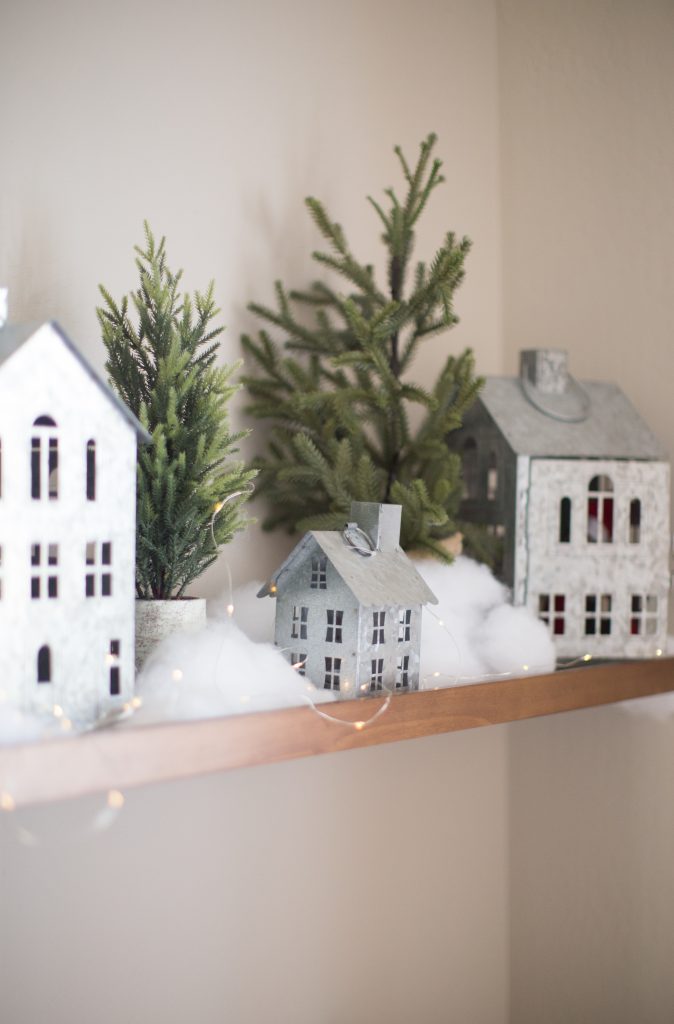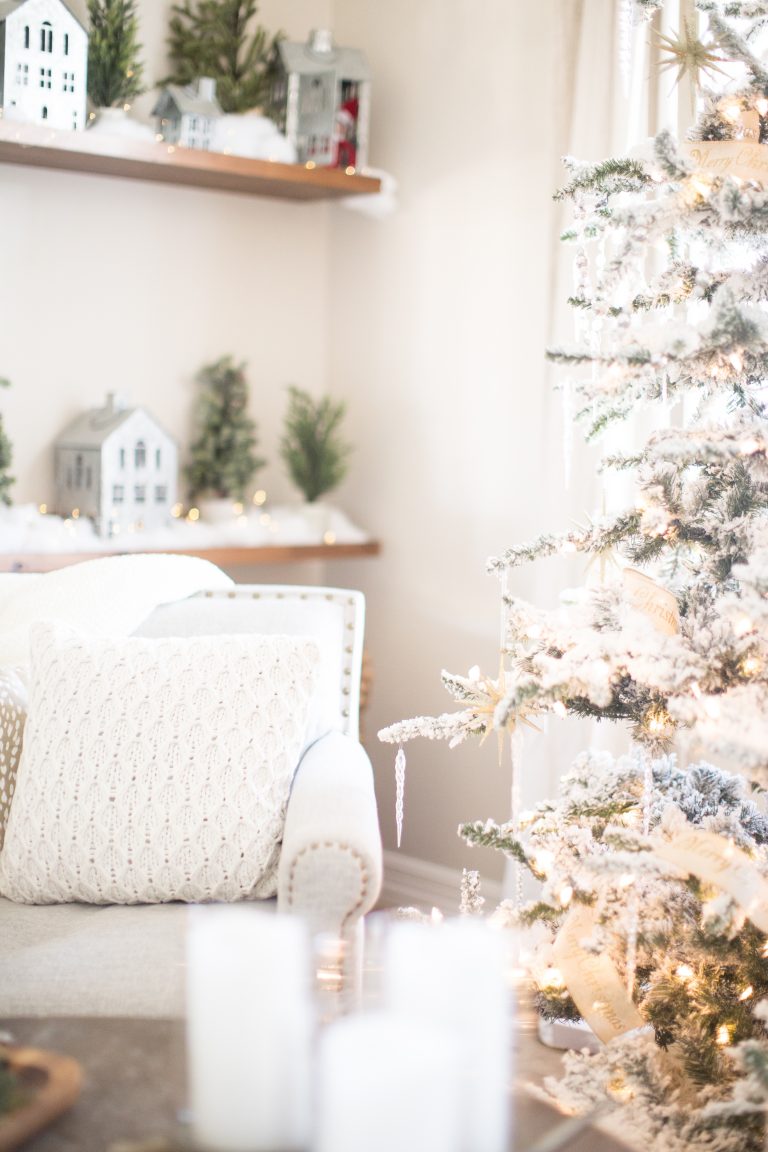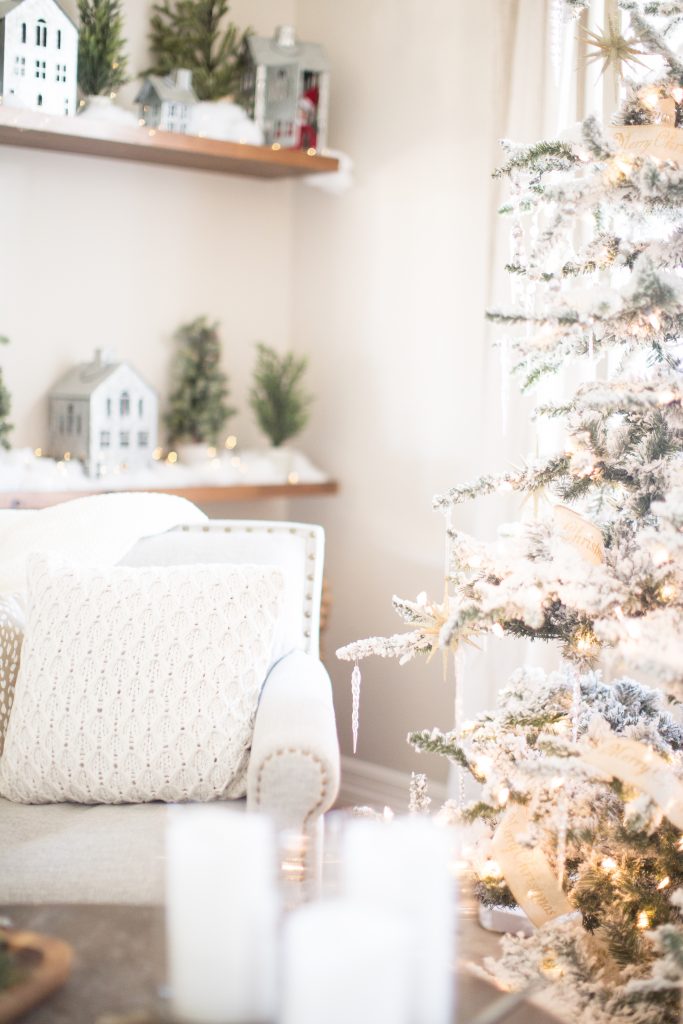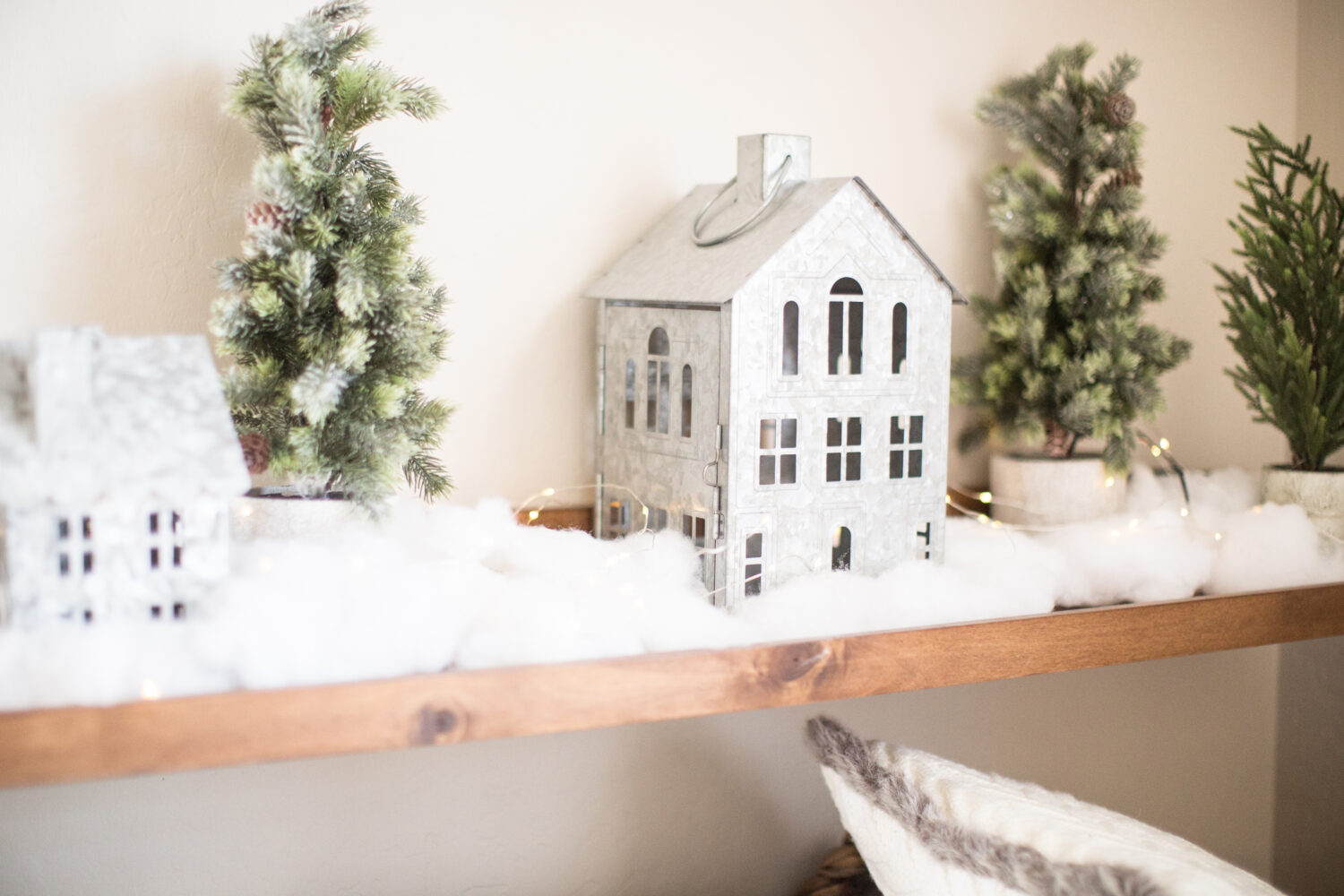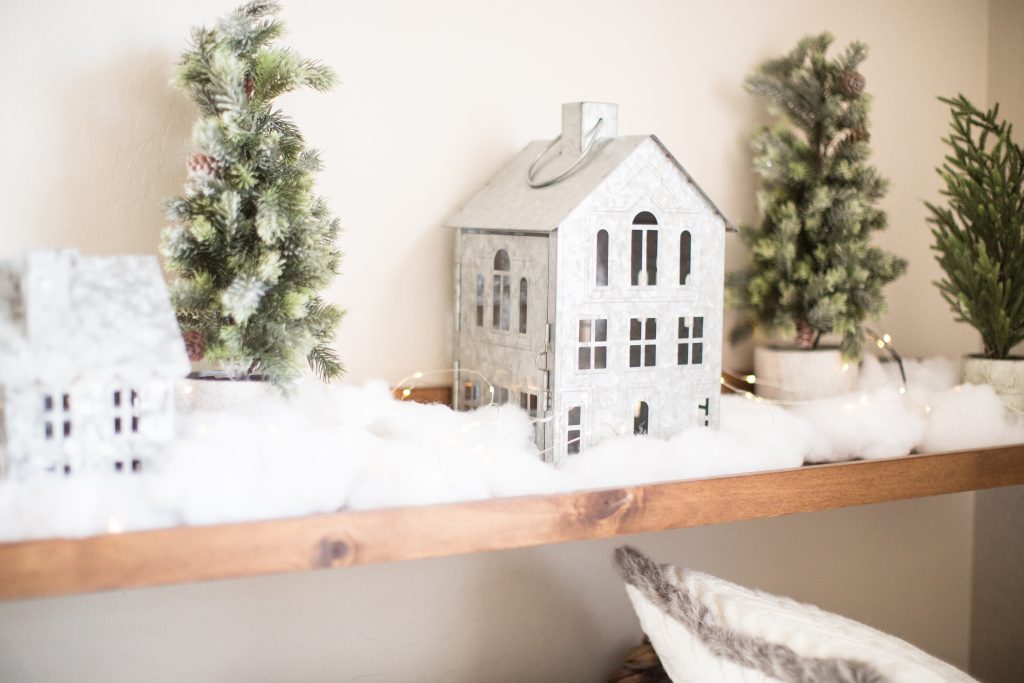 When it comes to kids you never know what memories they will hold on to.
Will it be the way I gave them too many marshmallows?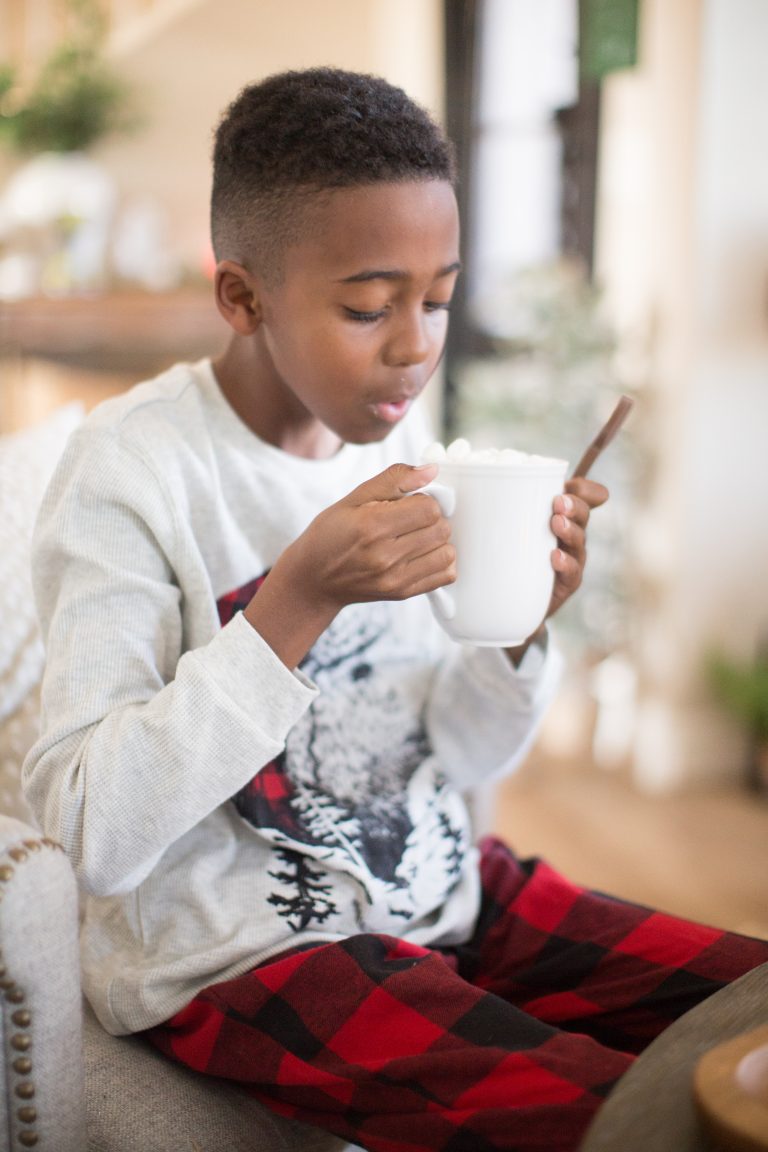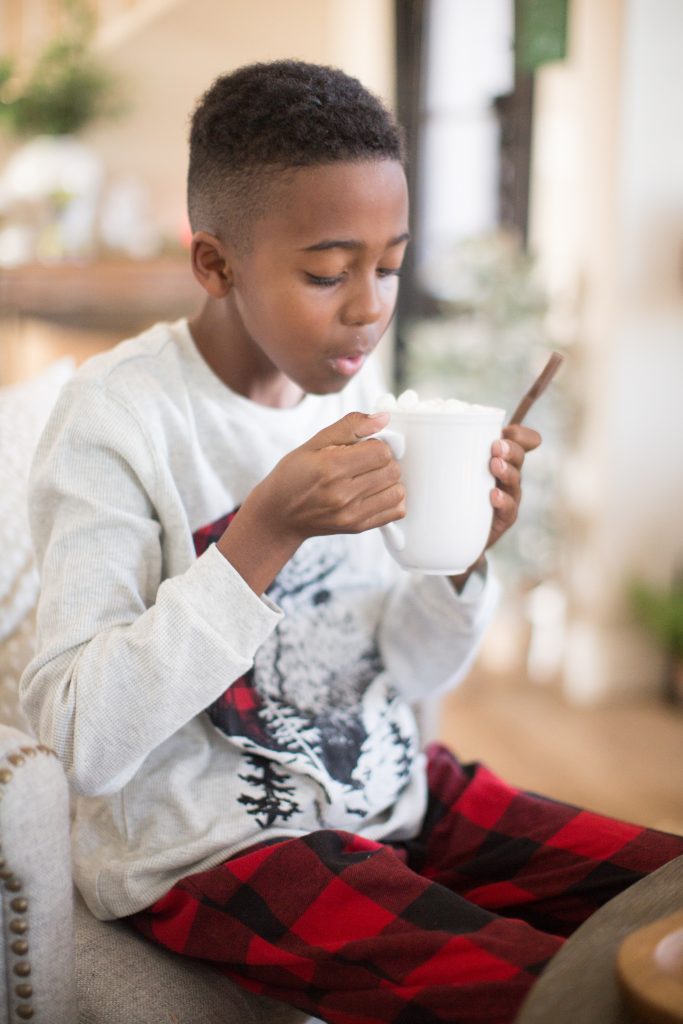 The way our little twinkle town was set in fake snow?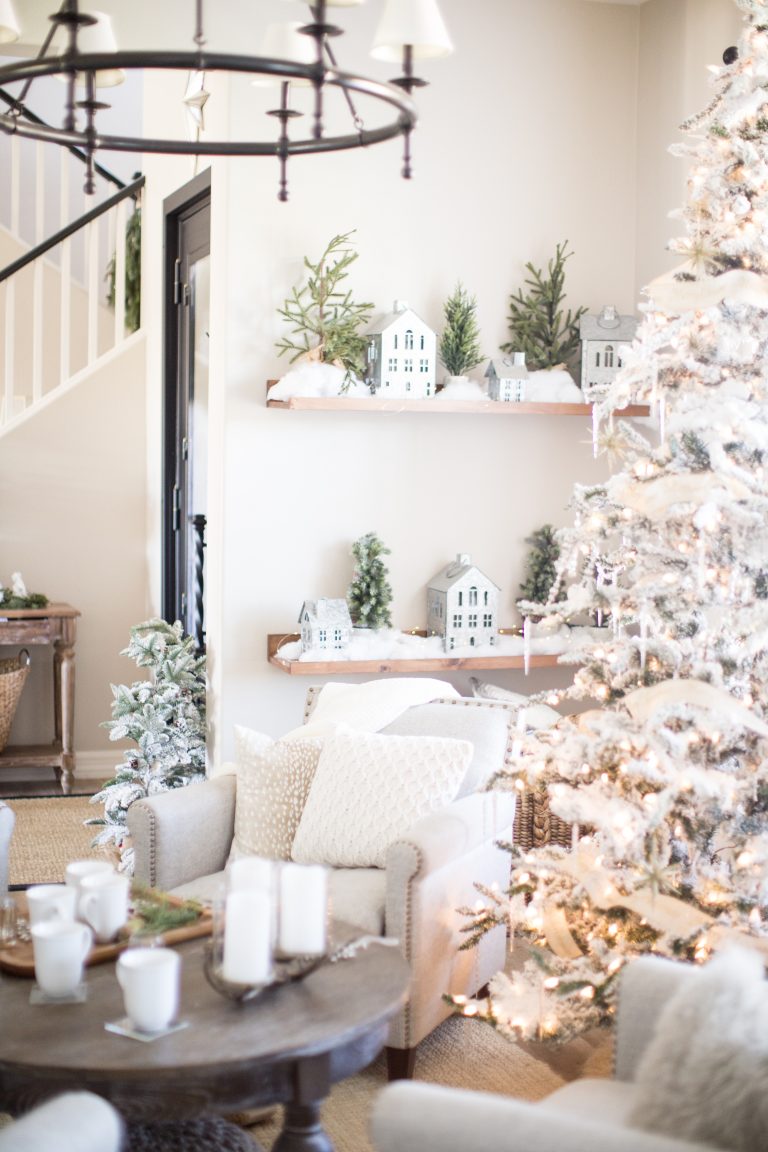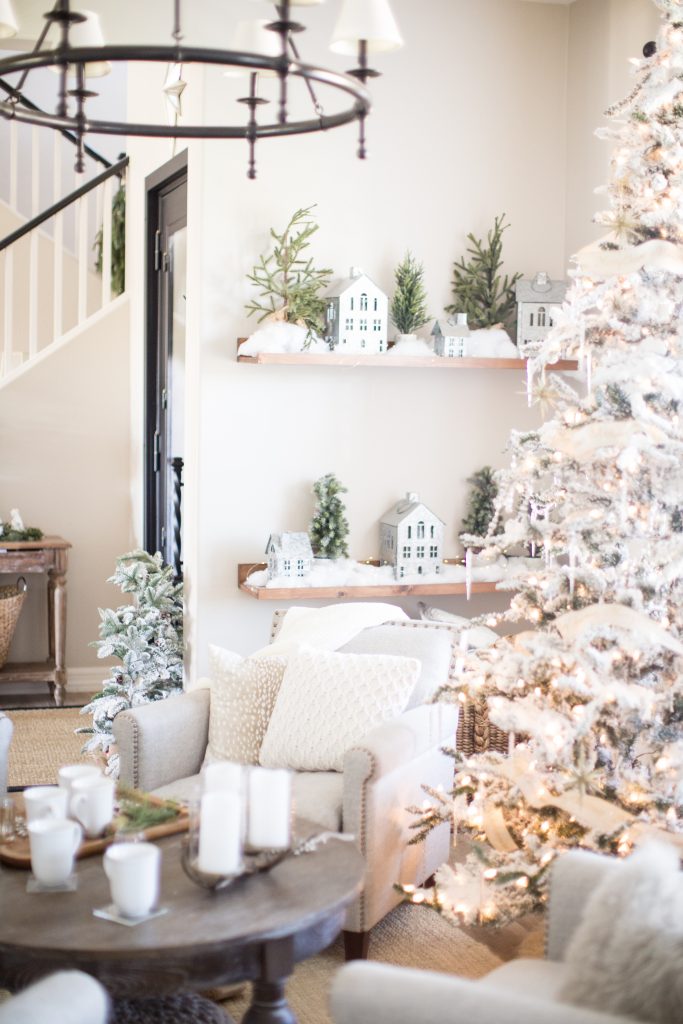 Will it be a hidden ELF ON THE SHELF they were always eager to find? Can you find him hidden in our decor?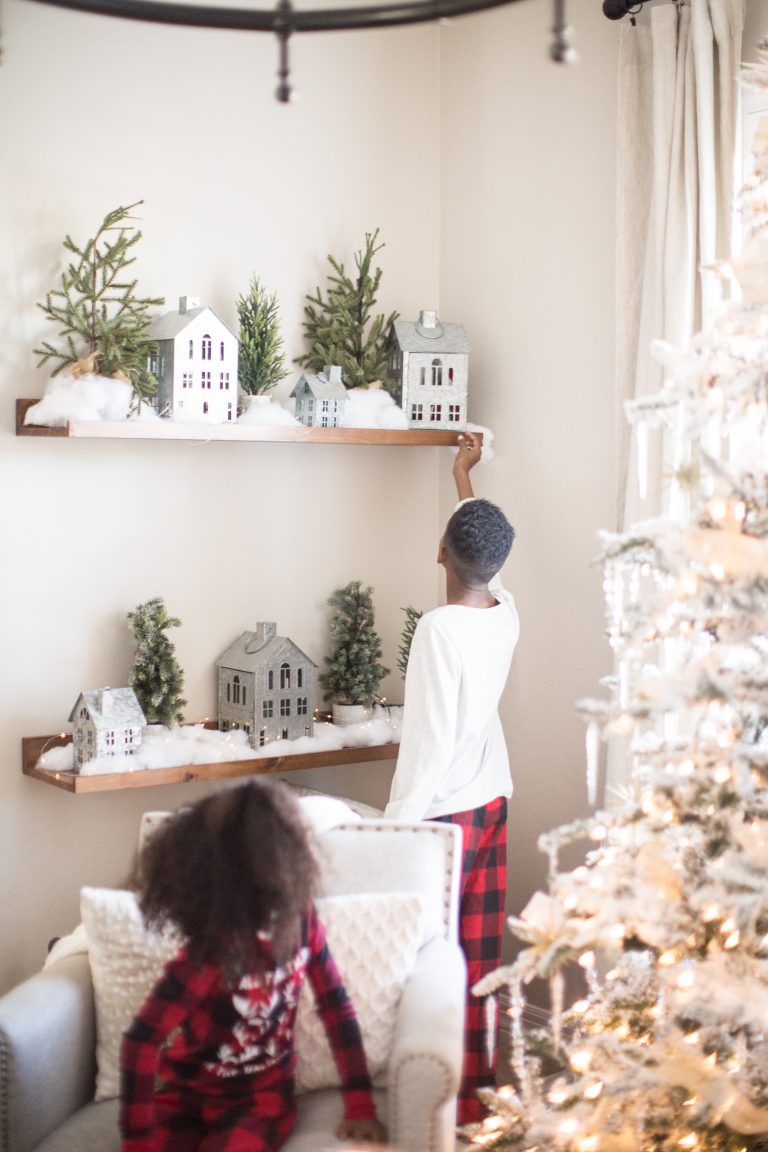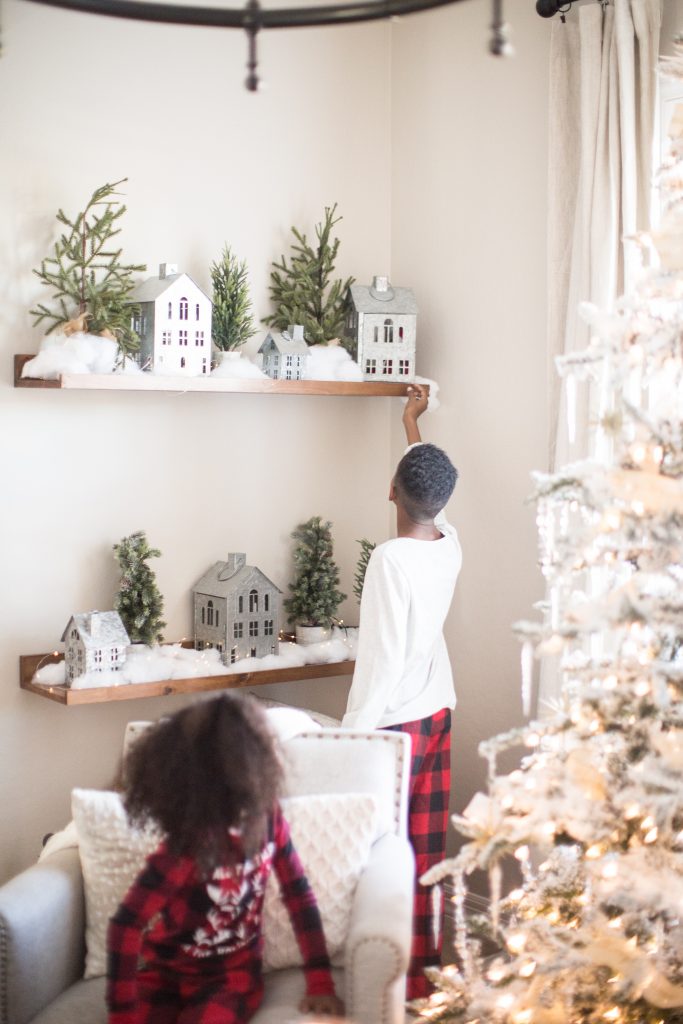 Or will it be a feeling that's even harder to describe?
I don't know. But what I do know that I love being a memory maker for our family and hopefully you love being your families memory maker too!