This post is sponsored and may contain affiliate links, please read my disclosure policy.
This post is in partnership with American Furniture Warehouse!
Hello everyone!
I'm back today with my first makeover of the new year! My OFFICE!
When I moved into our new home I knew I wanted a fresh start with my office area. I do all of my work at home, so my hubby and I agreed that I could have the space to create, which is so important in this field!! Although we kid around that his office is half the size of mine he hates working out of the office area while me on the other hand, I need the space!
If you remember my last office in the Durango house it was very fun and Kate Spade inspired. It all started off with those viral gold polka dot confetti that took off on the internet land! That was over 5 years ago! Although I love the feel of that space I wanted something a little more subtle and quiet this time around! Thankfully I was able to start the makeover off with a blank slate( I sold all my furniture to my friends) and I partnered with a few of my favorite brands to help me pull a look together!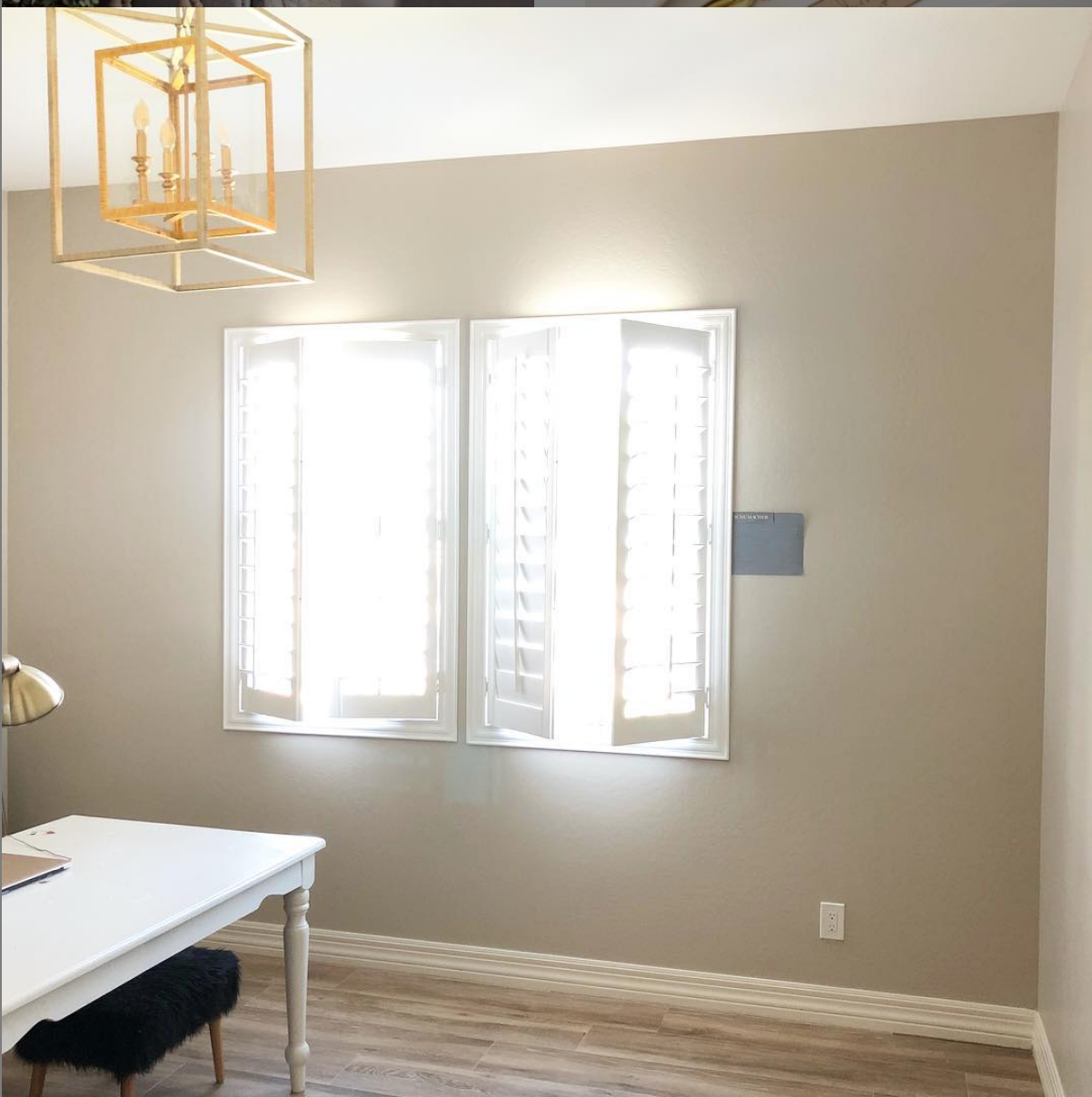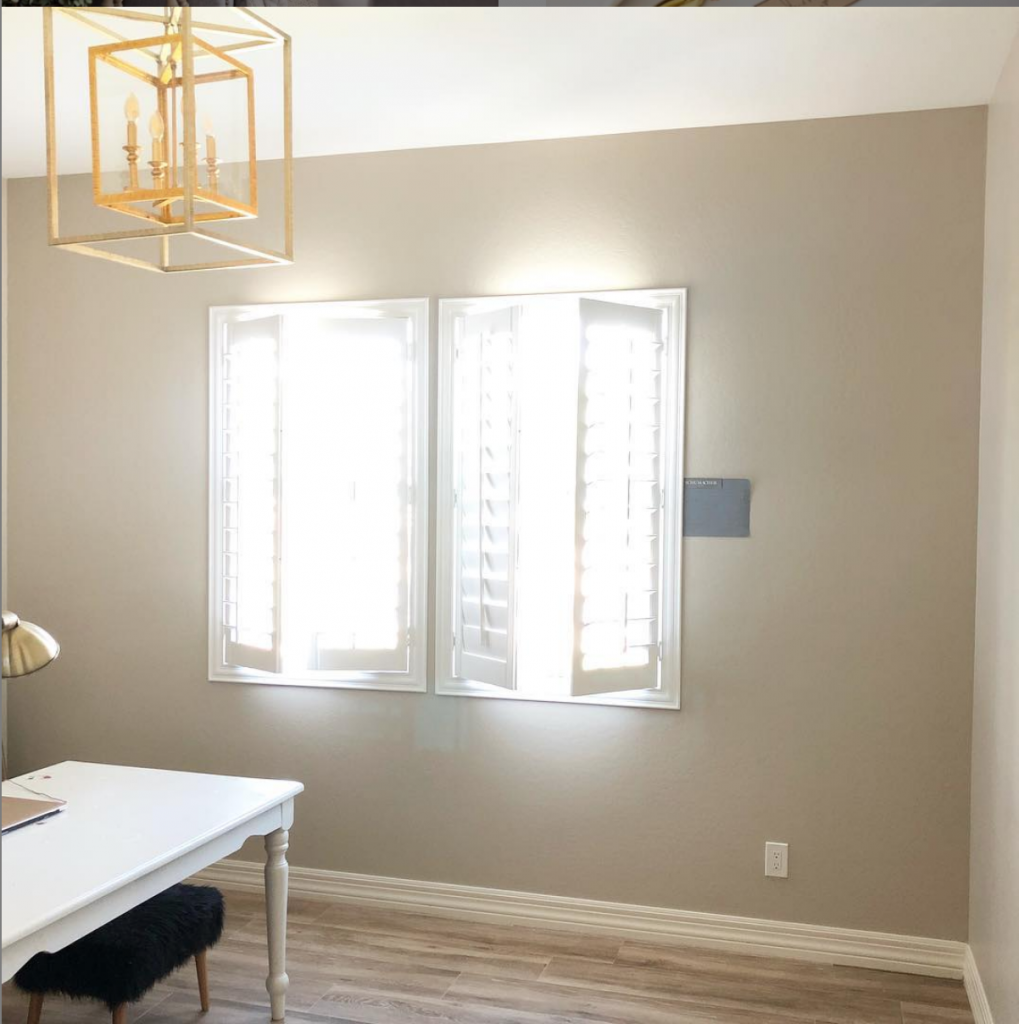 To start off I knew I would need a few pieces to anchor the room.
A sofa and a desk.
I'm definitely more of a sofa working blogger these days. I like to put my feet up, snuggle up on the couch, put on a show and get my computer stuff done!
But with all that comfortable working space, I still knew I needed a desk to write on and to do some light crafting.
So when my friends at American Furniture Warehouse contacted me about partnering up, I was on board. Remember they helped me complete the boys room and it turned out great!
So with that idea in mind, I browsed online and then finally made a trip to the store for those two things! I ended up finding a light blue sofa and a darker stained desk that were both perfect to start off the makeover! As I was walking the store I also noticed they had an entire accessories section so I made my way over there and ended up loving a few pieces including a rug, pillows and some vases that I knew would go perfectly with the vision I had.
Here is a little mood board I started to put together with all my found items. Again the look I was trying to go for was something more classic but still playful and me! I'm attracted to things that are feminine but I also love the colors you find in nature like greens, blues and wood tones. I also love all my rooms to have a touch of black in them because I just think it ground the space so well!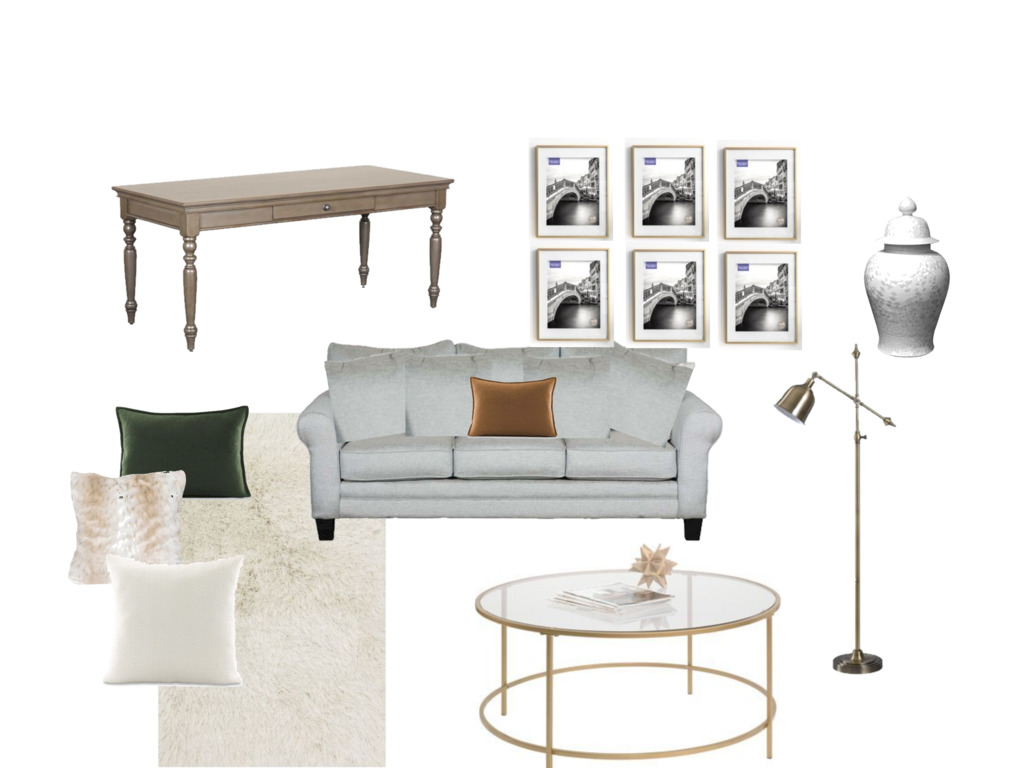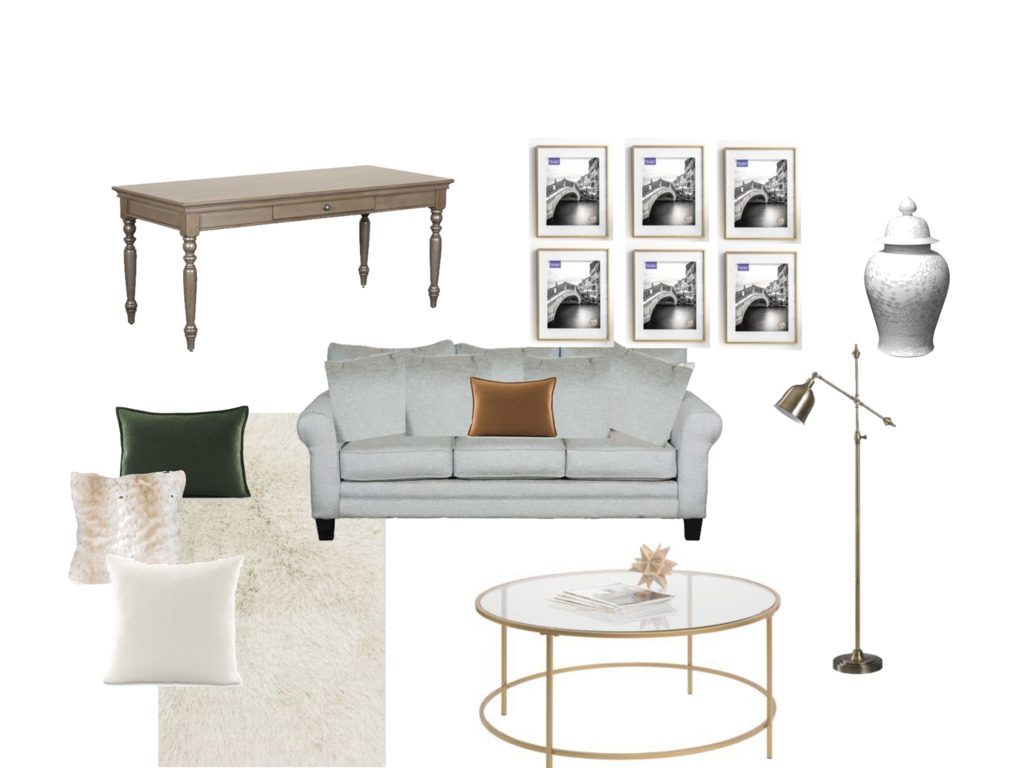 Here's how it all came together. I just love how it turned out!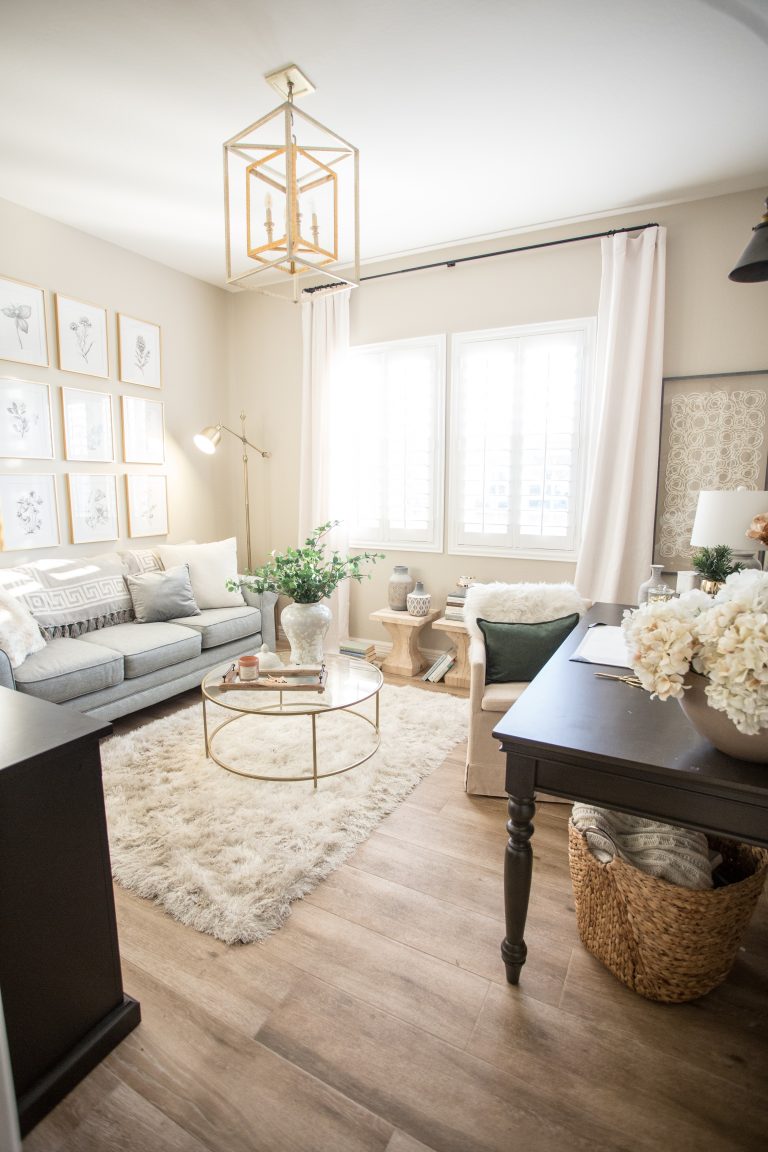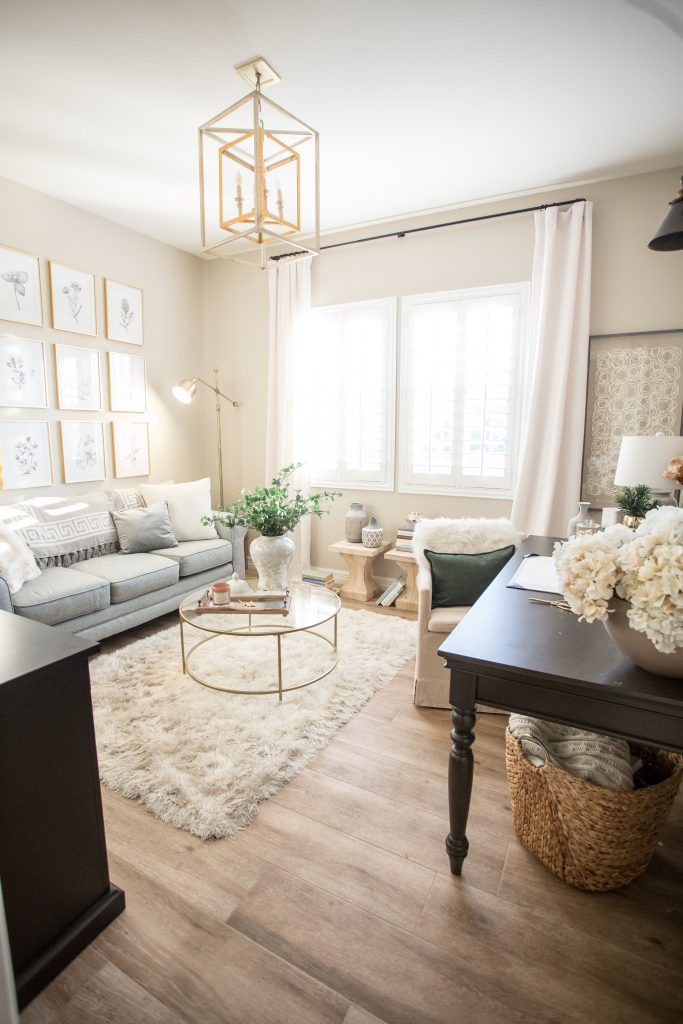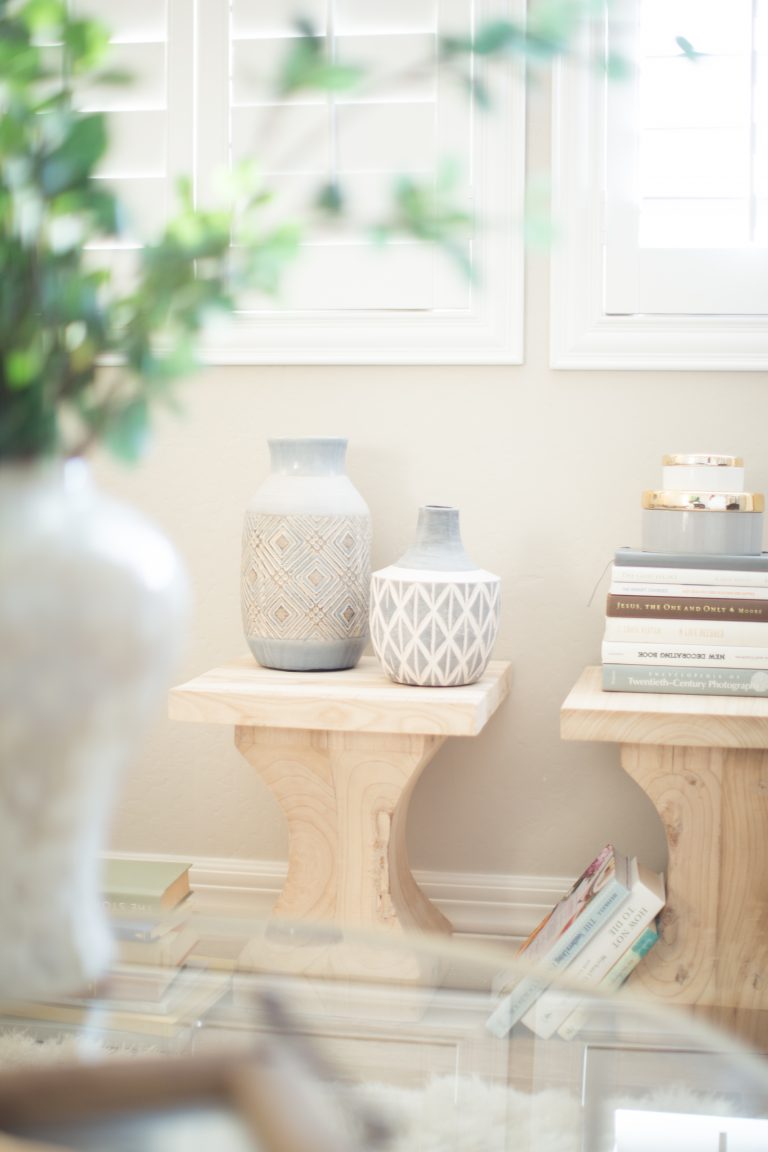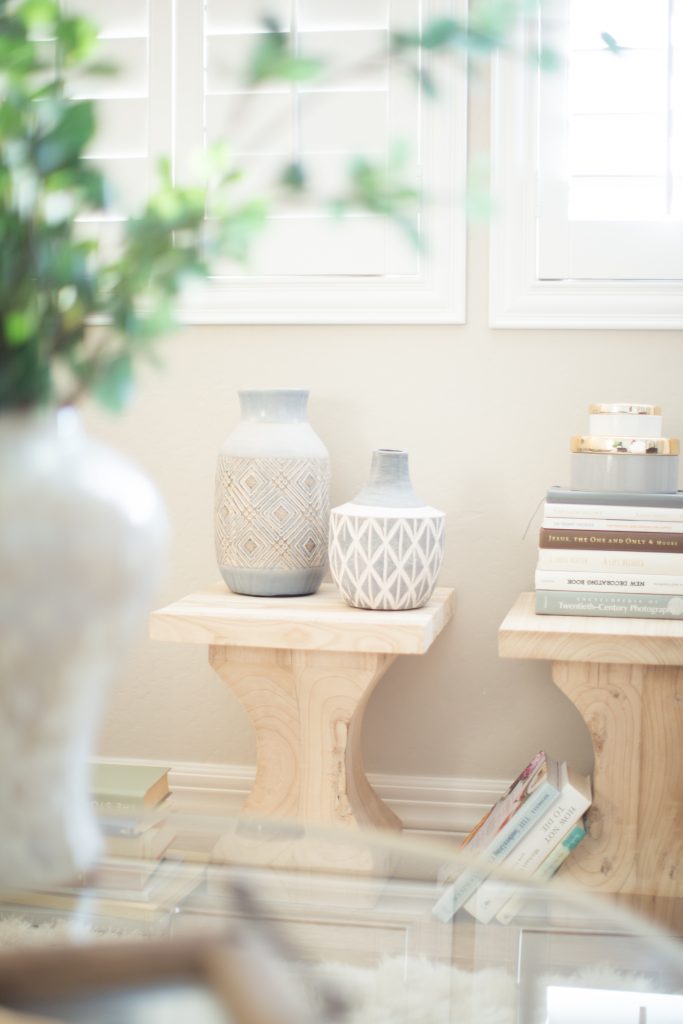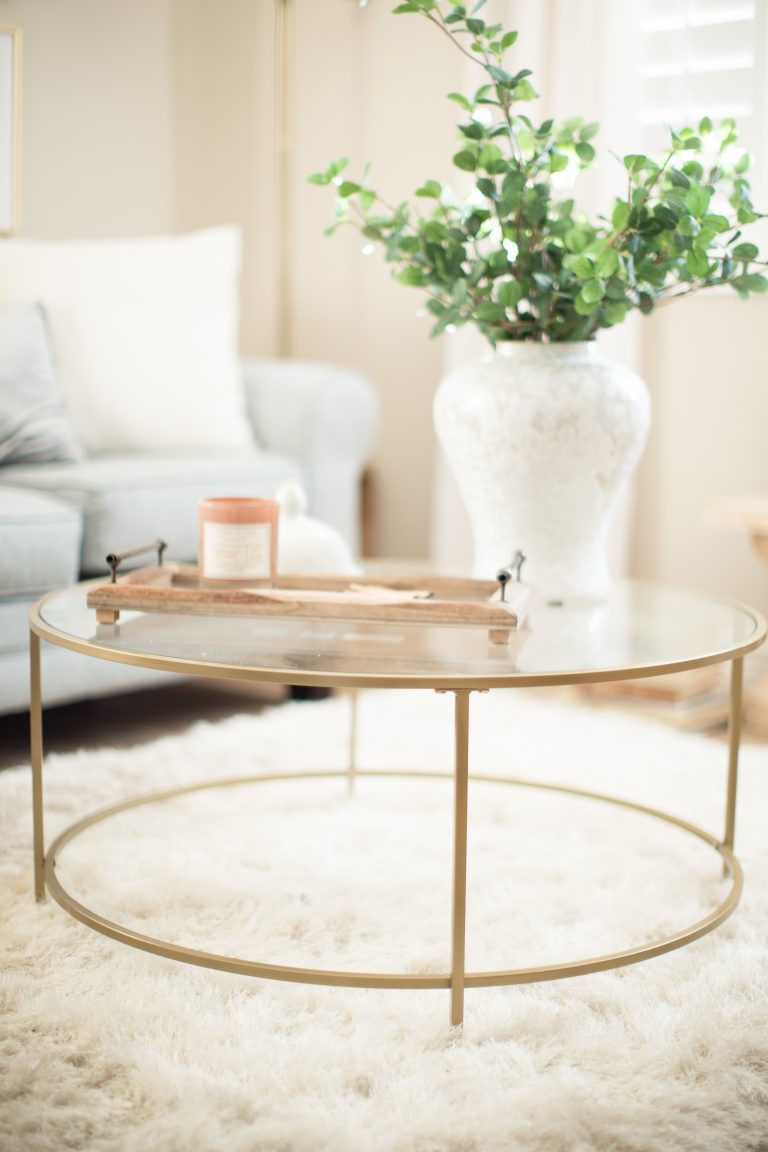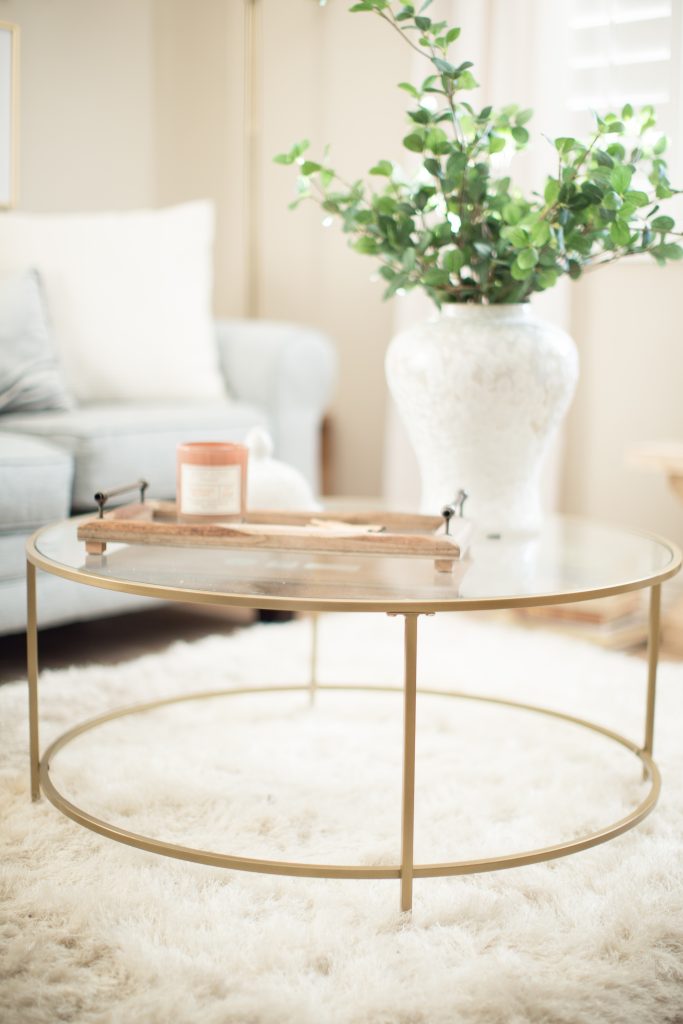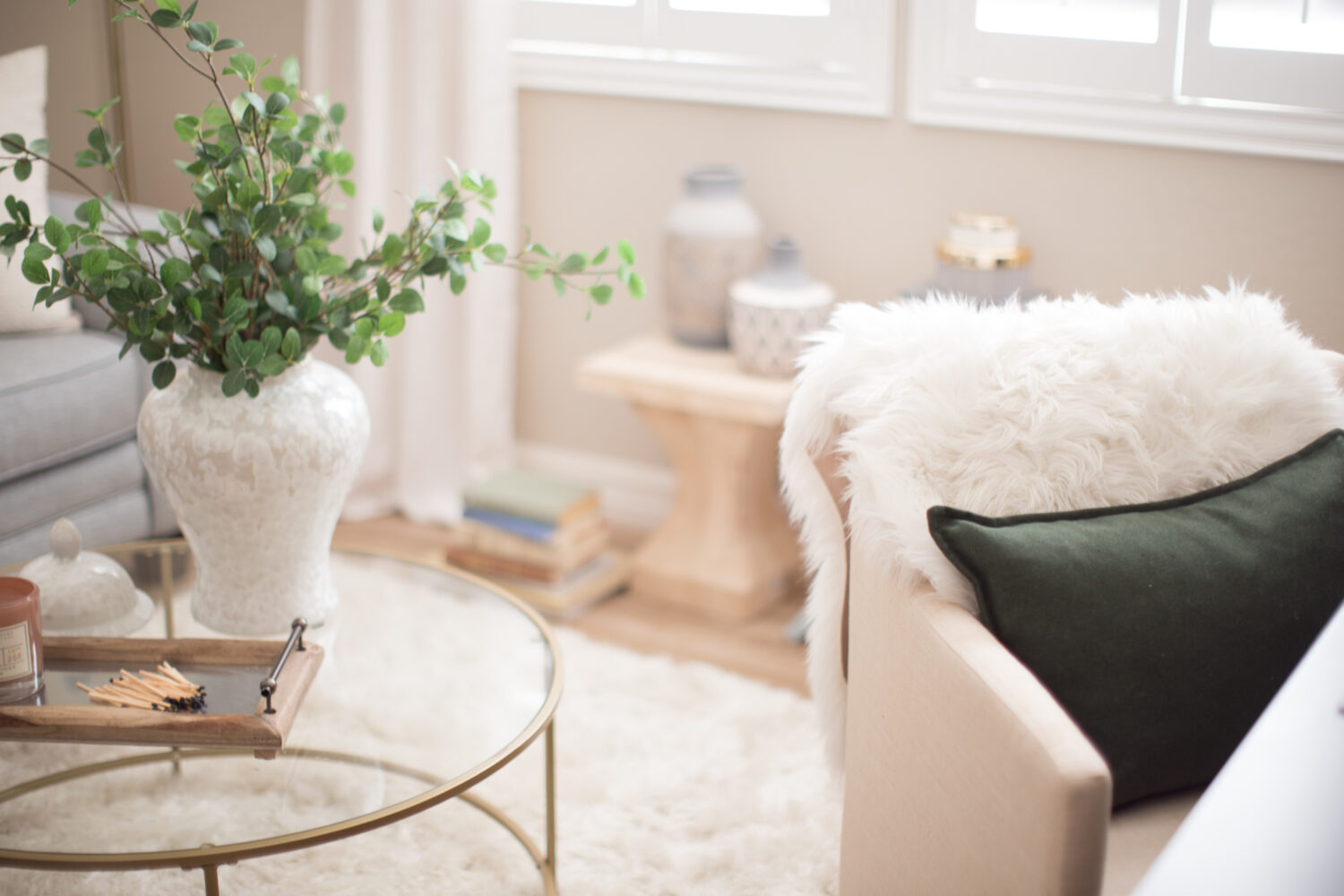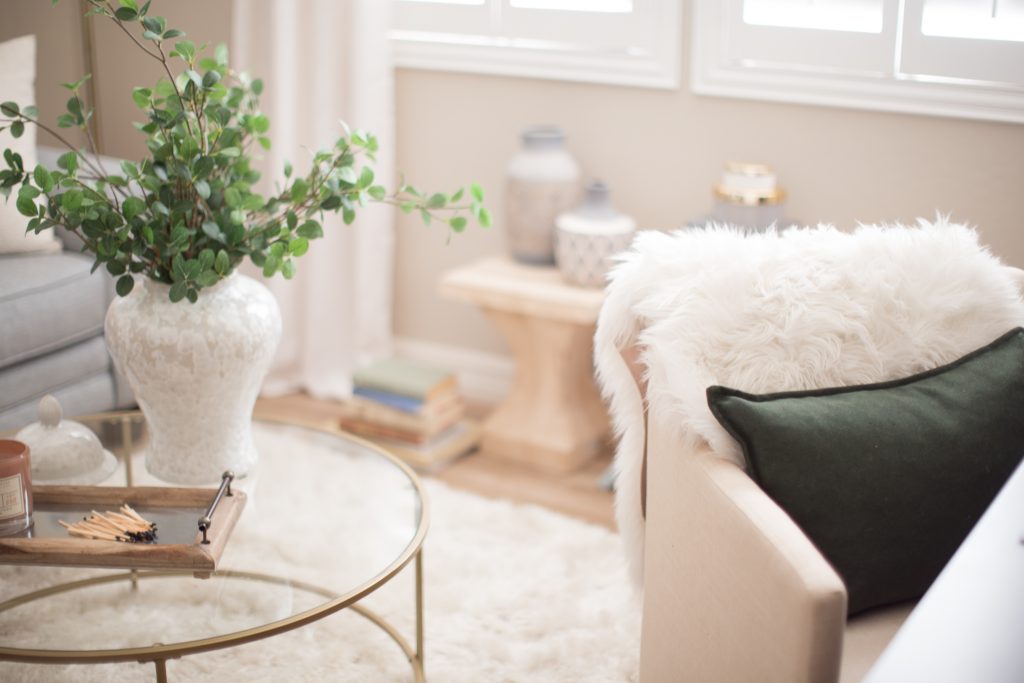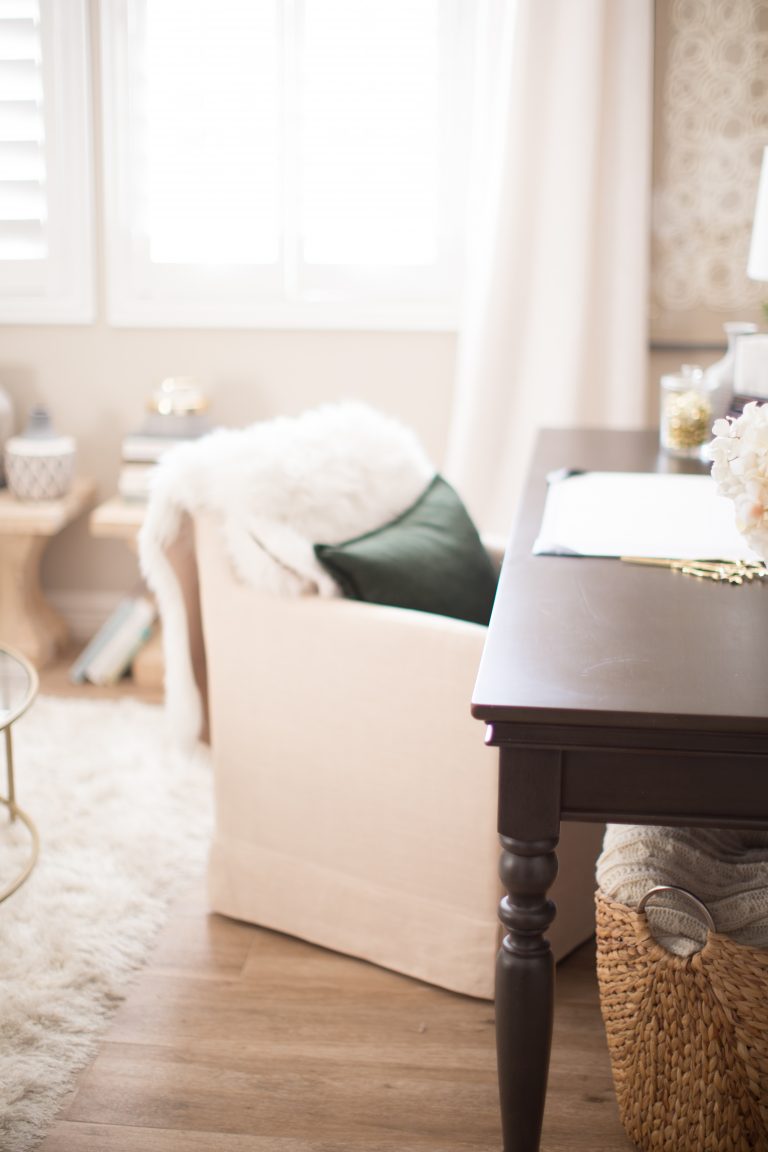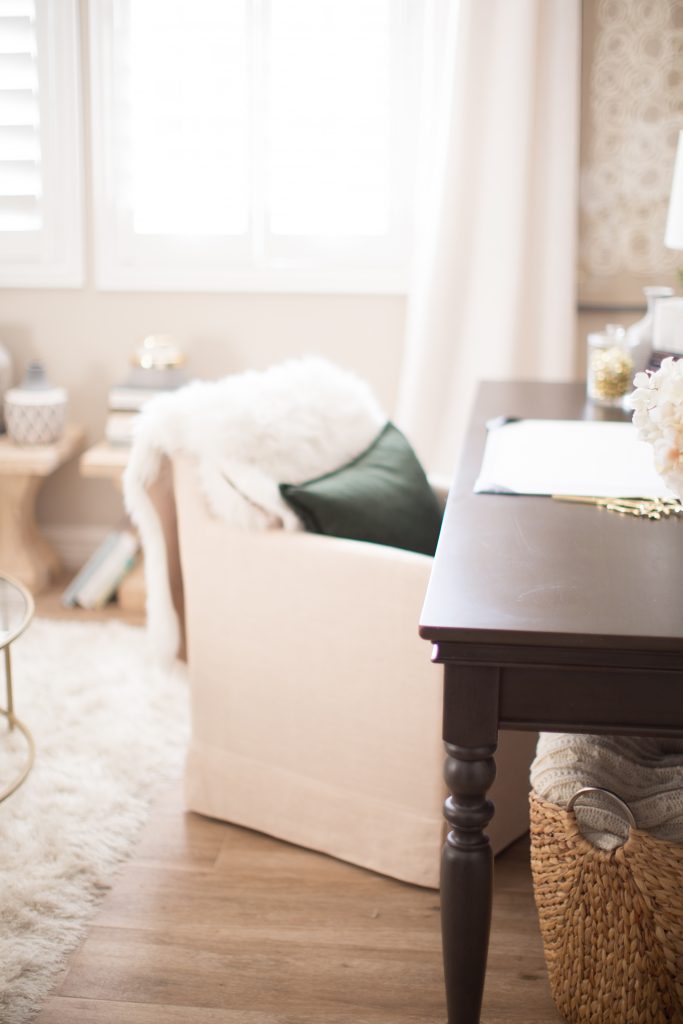 Let's take a look at some of the pieces from American Furniture Warehouse that brought the looks together.
SOFA
At first glance this sofa can be overlooked, but because of the blue color I was immediately drawn to it. The blue wasn't to bright or to dark. It actually reads more gray depending on the light. It was an in between muted color that I knew would look great with our existing wall color and floors. It had just enough color to draw you into the room without taking it over. The small foot print ( only 88 inches wide) is perfect for my small office area. Most rooms can't handle a full size sofa so this was a great option for the space I was working with. I think the price is what really got me! This beautiful sofa starts at $398!!!! If you want to put a bed in it, your only looking at a $200 upgrade, which might be worth it if you plan on using it in a guest bedroom area. I'm all bout 2 for 1 furniture! When your searching for a sofa remember to alway take a look at the silhouette , the color, and the dimensions before you fall in love with it! Plus never let the standard pillows that it comes with you stop you from purchasing. Pillows are a very personal buy, so you can always switch them out to your taste like I did!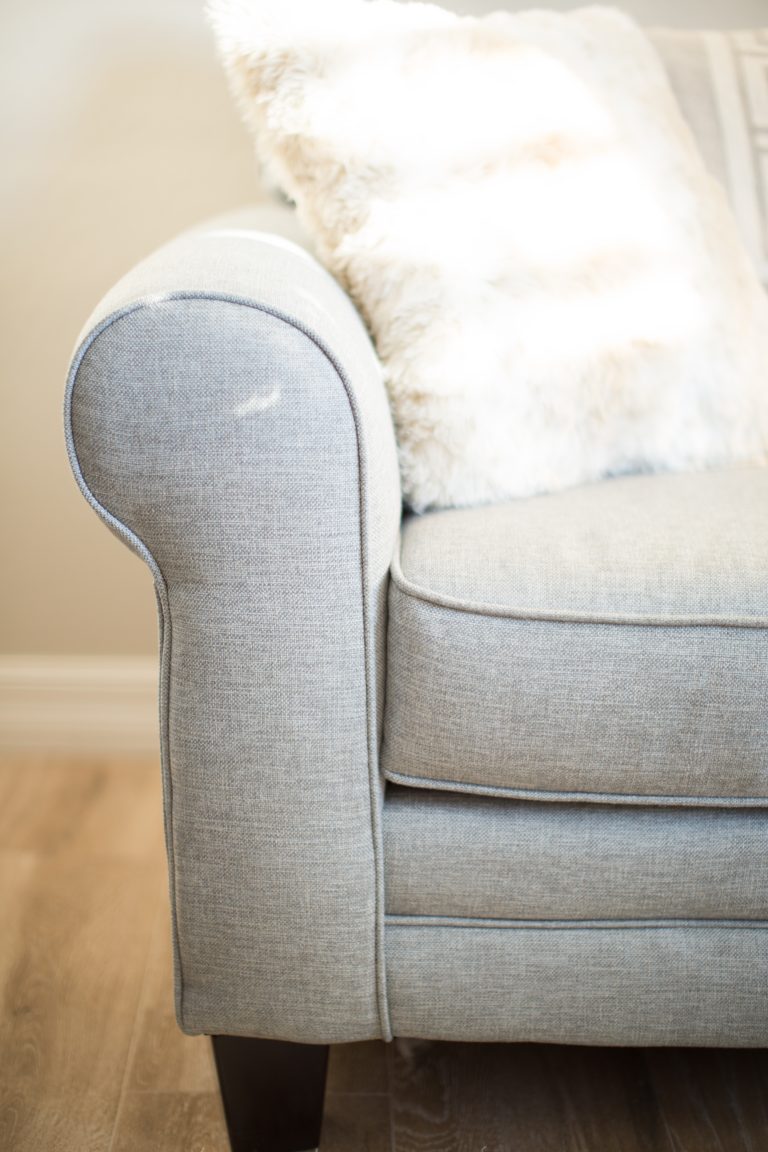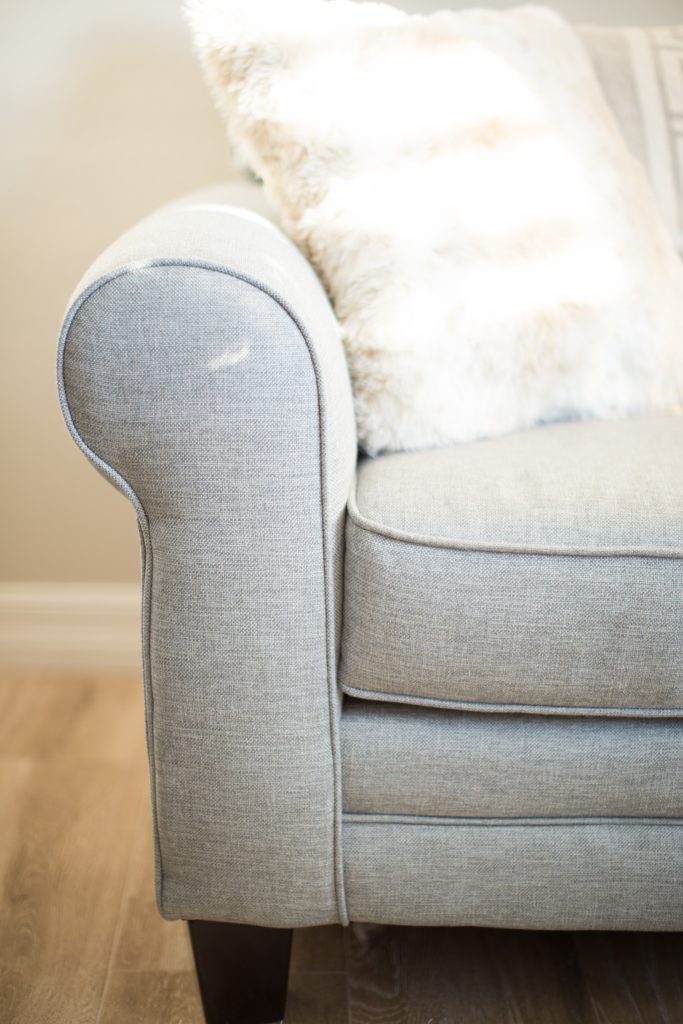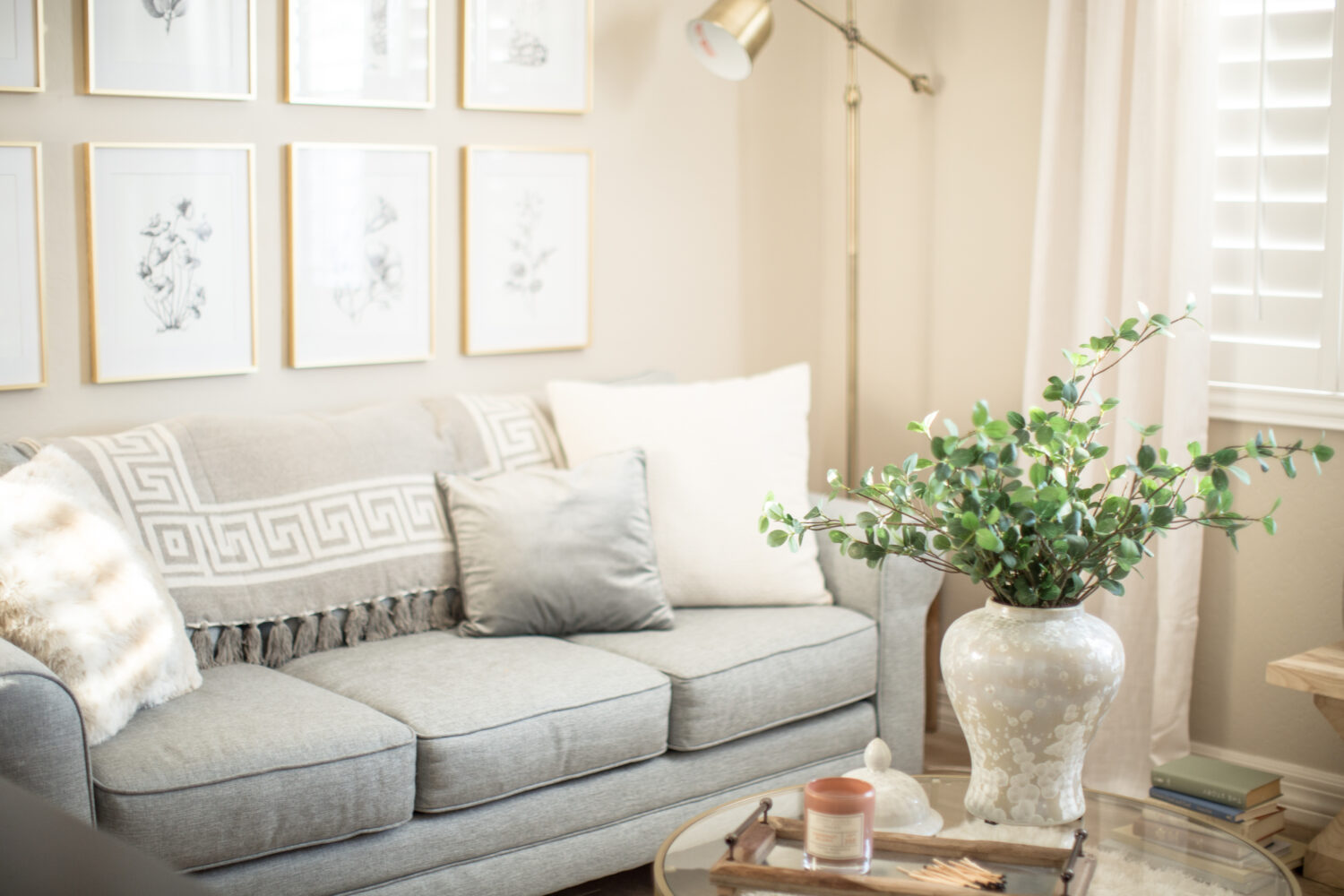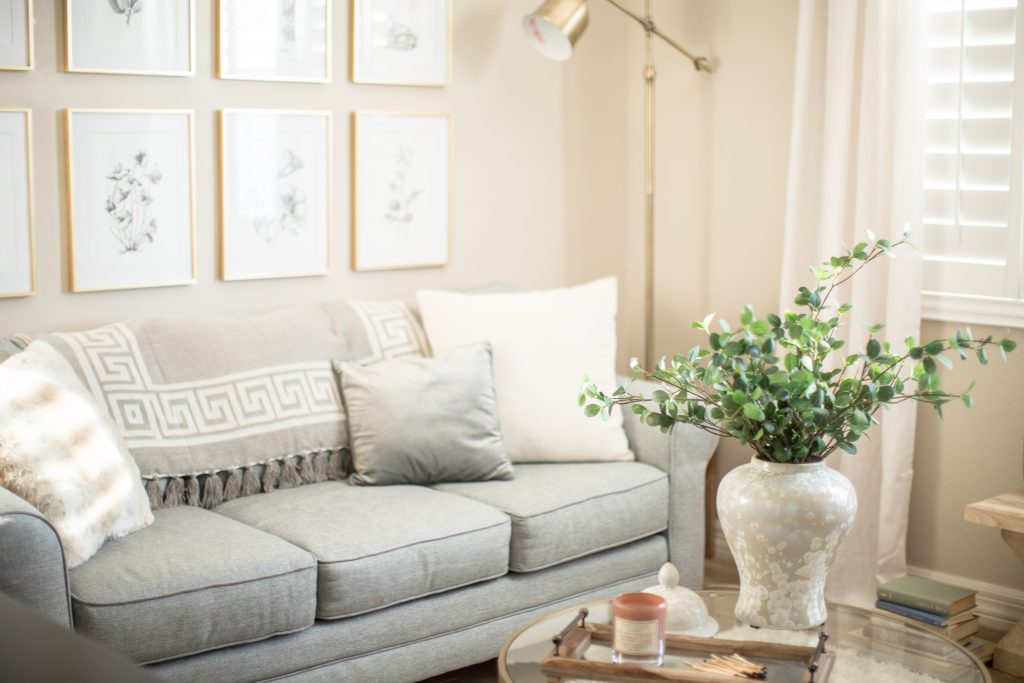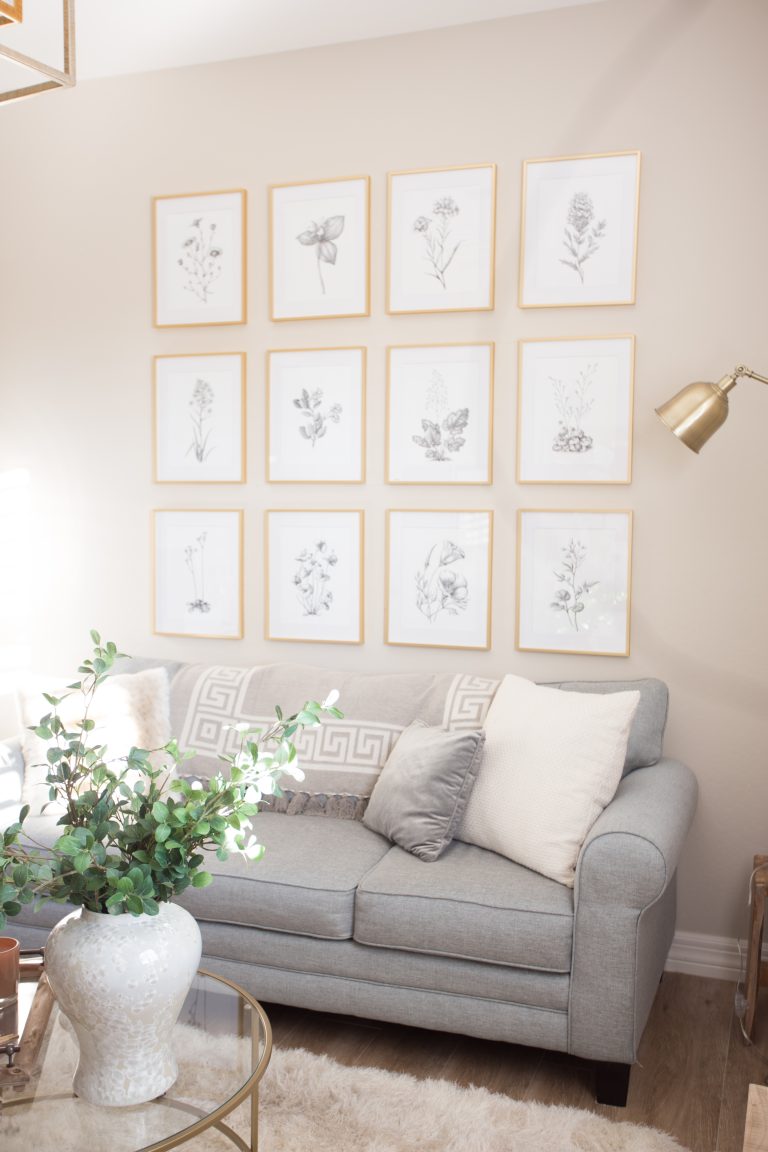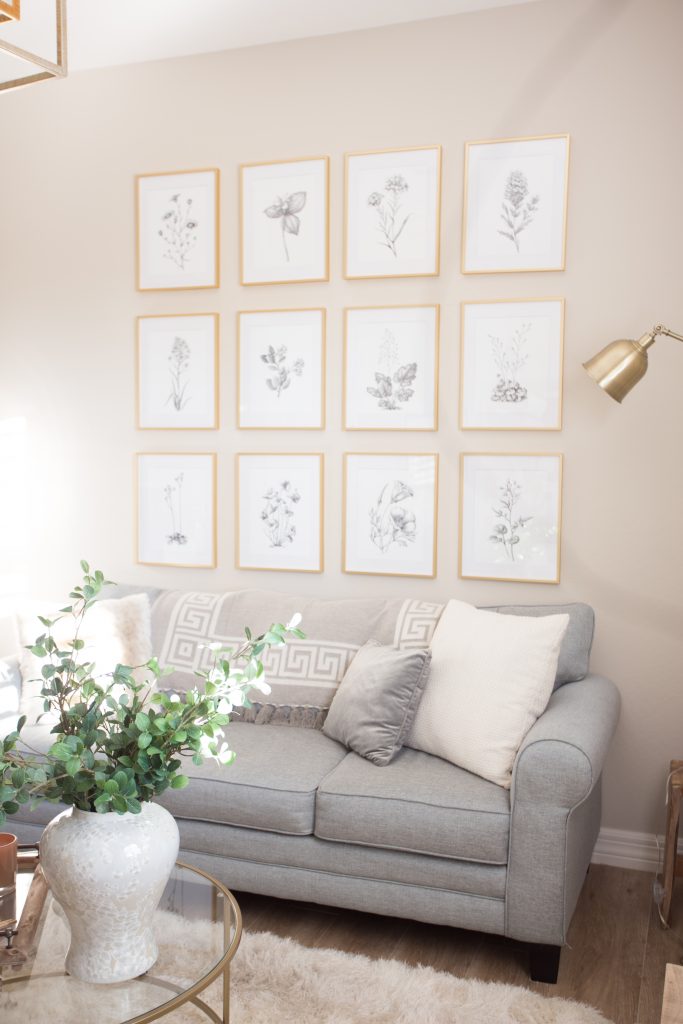 DESK
The desk hunt was a little bit more difficult for me. I didn't want a standard sized desk because I know I like to spread out when I'm working. I actually had a small dining table that I used in my last office! It's was perfect. So that's were I headed. I did find some contenders but ultimately I ended up getting my desk from the office area. But make sure you check out the dining tables they have because you just might find a winner.
The Oxford writing desk is 72 inches of pure home office love and it was my perfect match. Big enough to hold all the things but doesn't look out of place in my office area. In person it's slightly darker than it is online so make sure you check in store to see if it's a match for you too.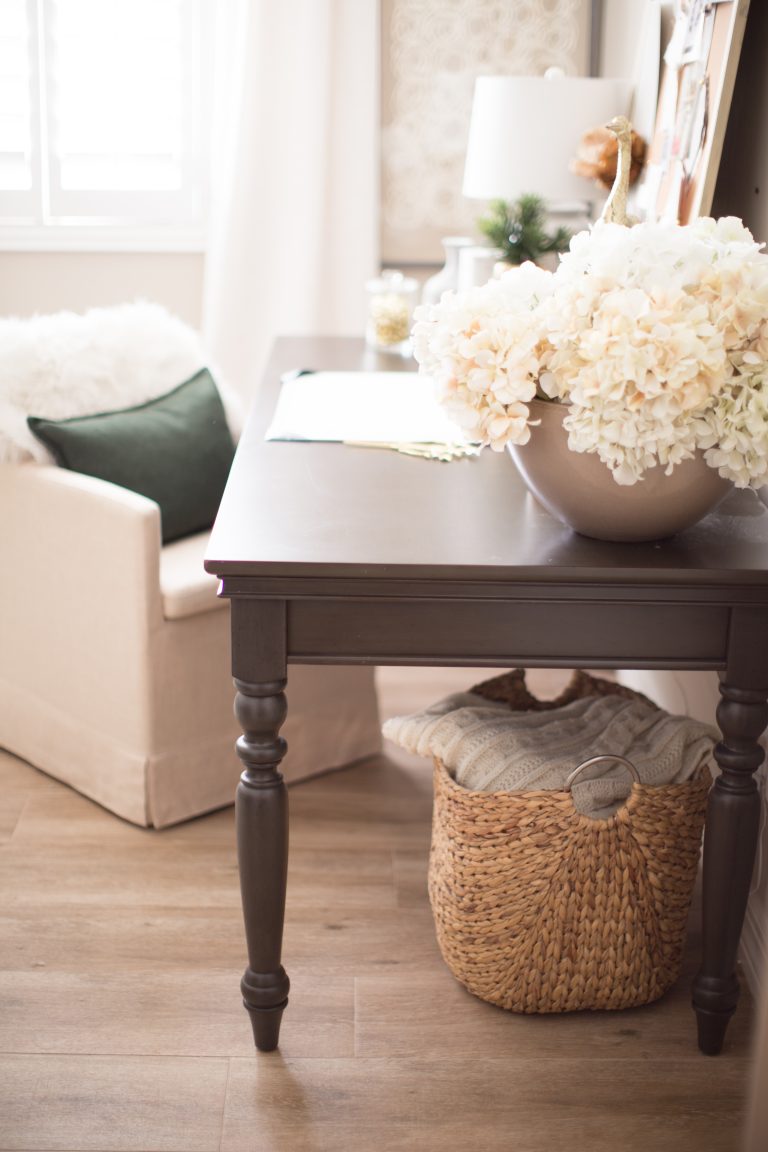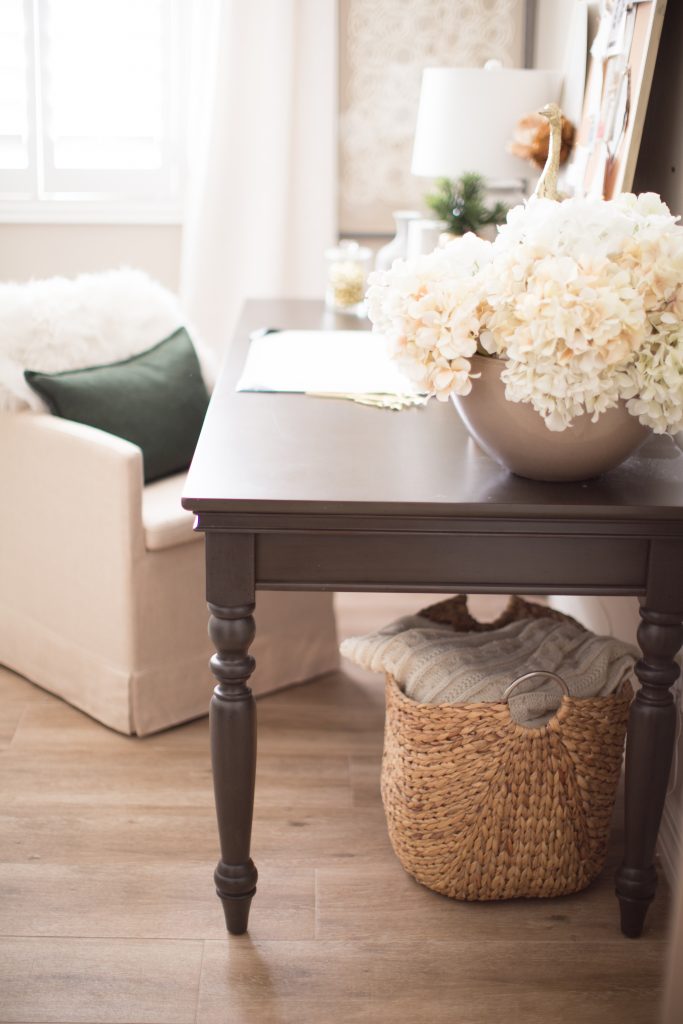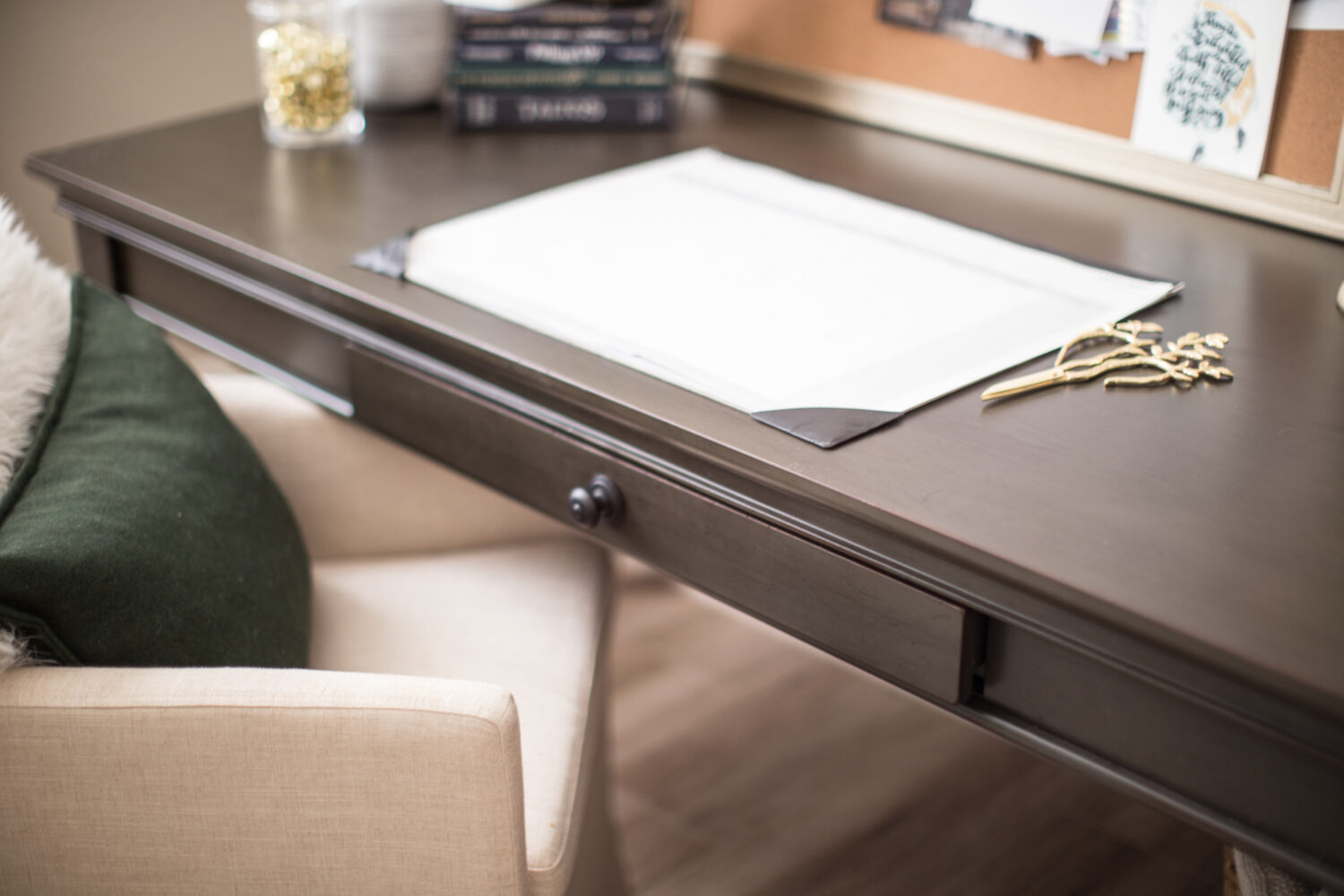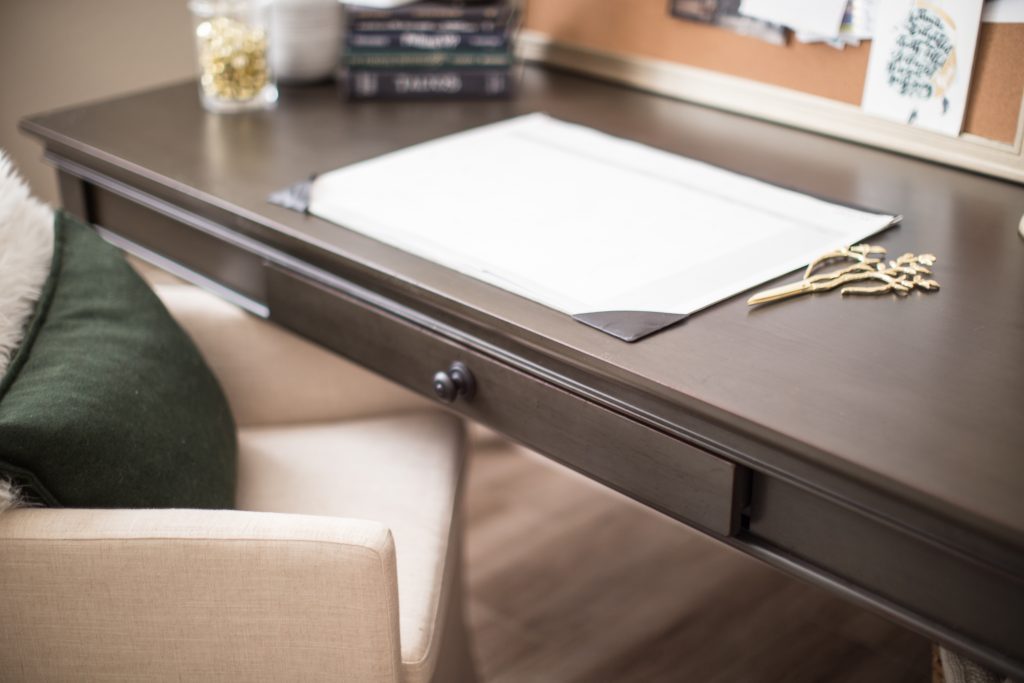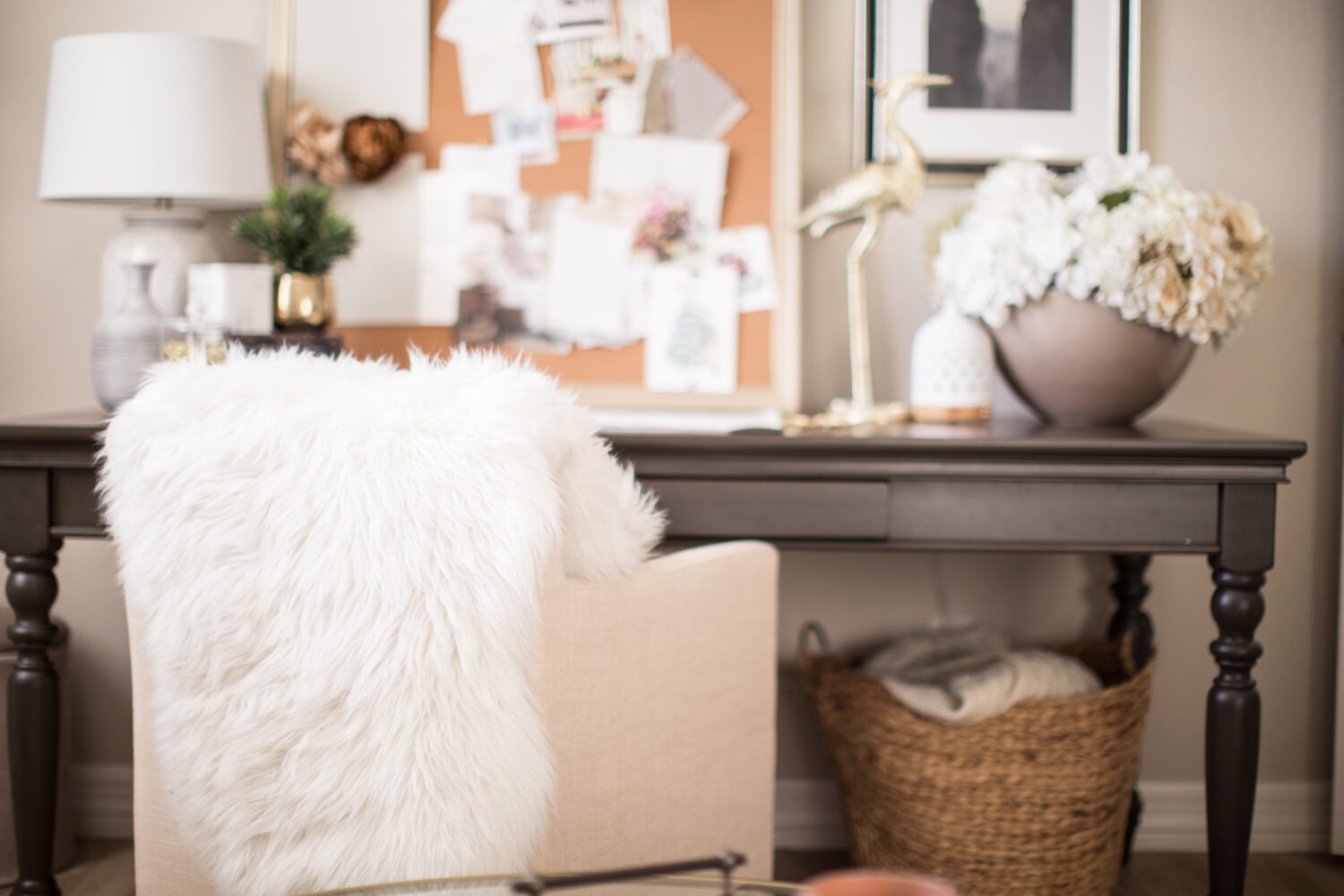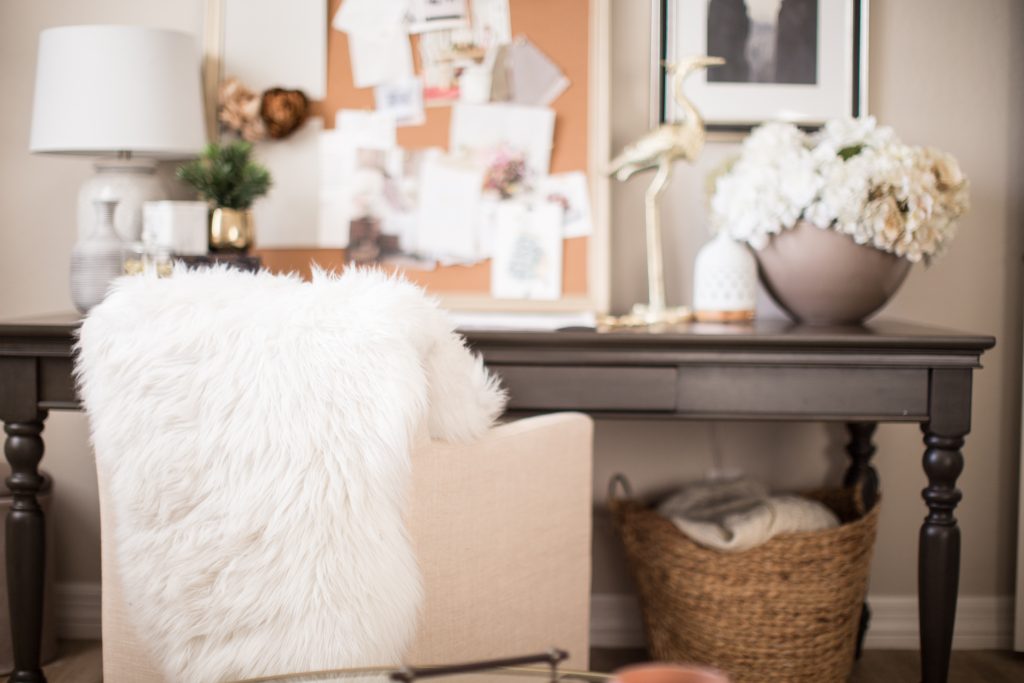 ACCESORIES
What I love about AFW is that they really want you to go home with a complete room so they make sure to provide not only furniture but all the accessories that go along with furniture. Things like rugs, mirror, art, accessories and pillows are all in-store to help you put your look together. It can be overwhelming to look at all the options but what I do is I scan the room and only go to the items that I'm attracted to and that fit my aesthetic!
Here is what I found for my office!
I love soft textures under my feet so when I saw this rug in the store I knew it would be a perfect fit
Shop this Rug!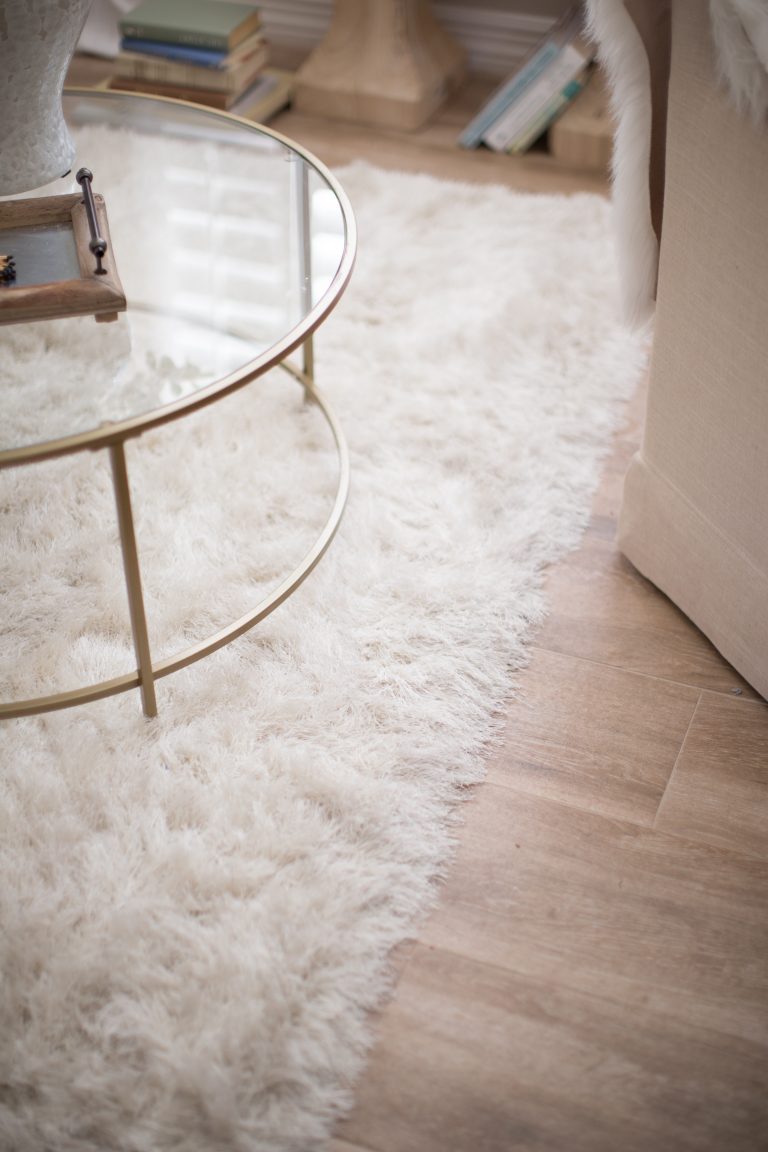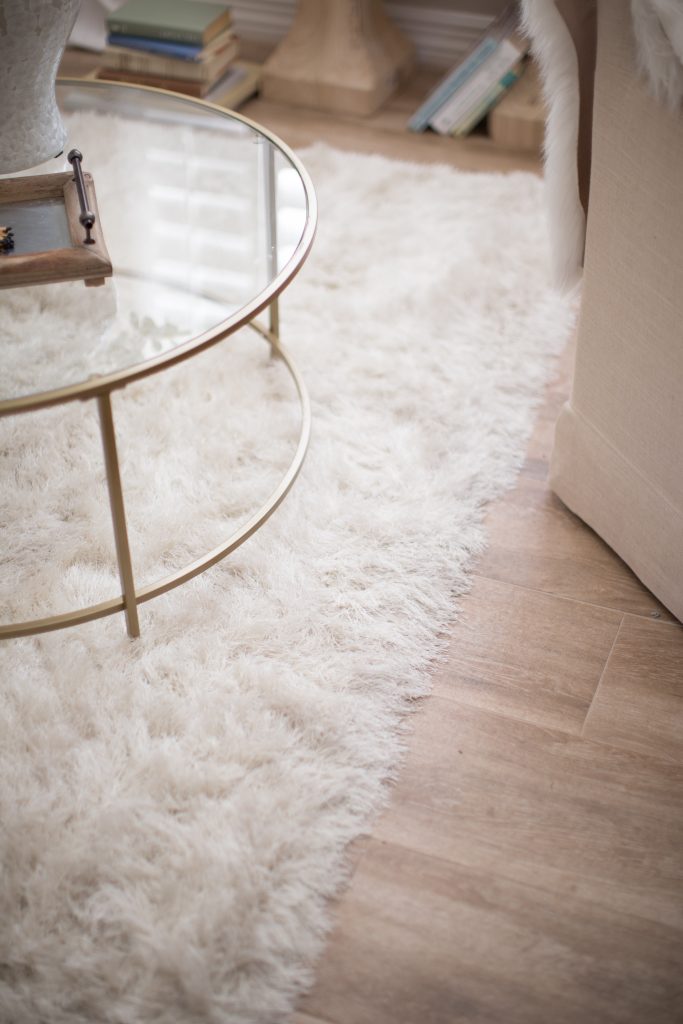 A good collection of vase is always nice any room. Not only can the be functional to hold flowers and greenery, they also display your personality and decor taste!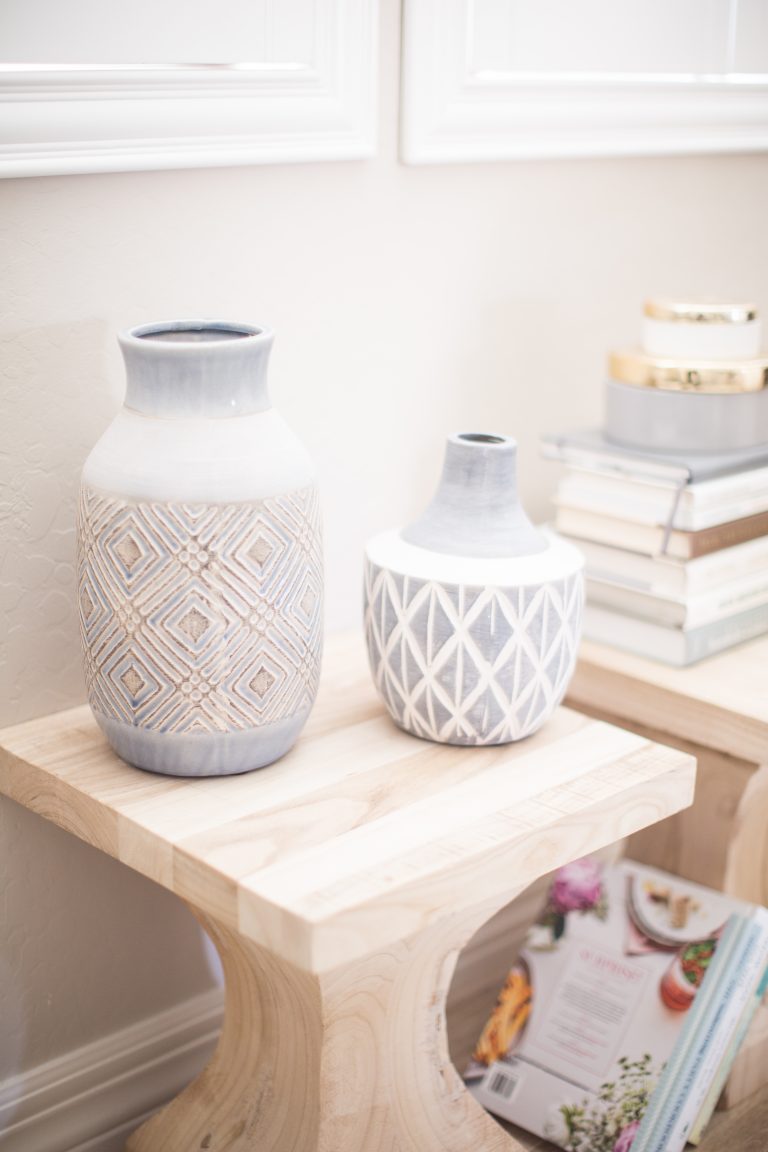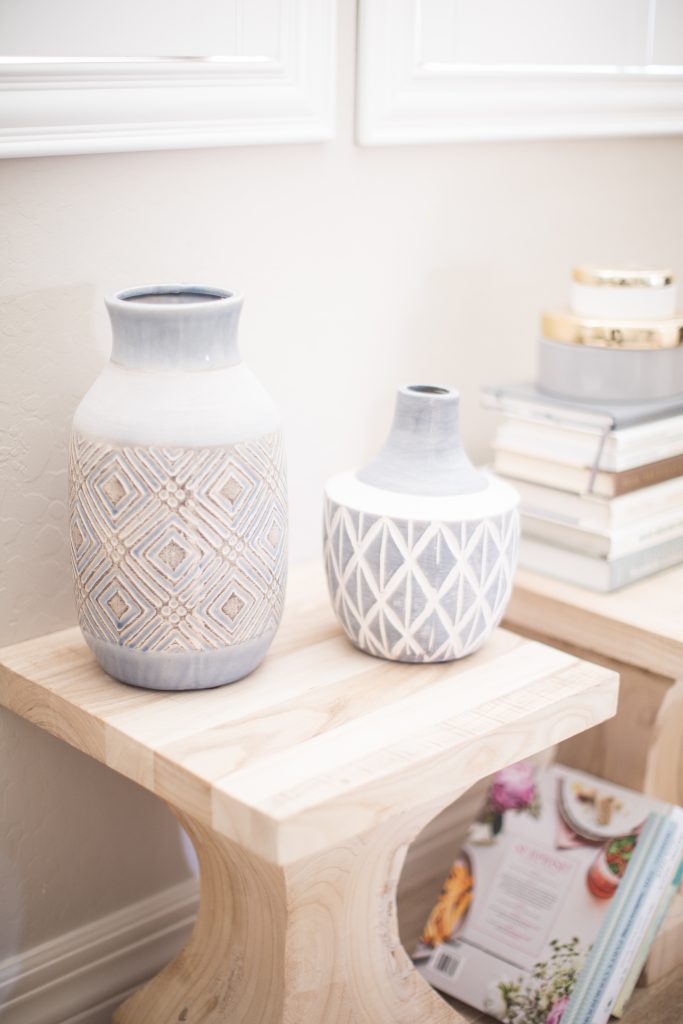 A touch of greenery goes along way in a room!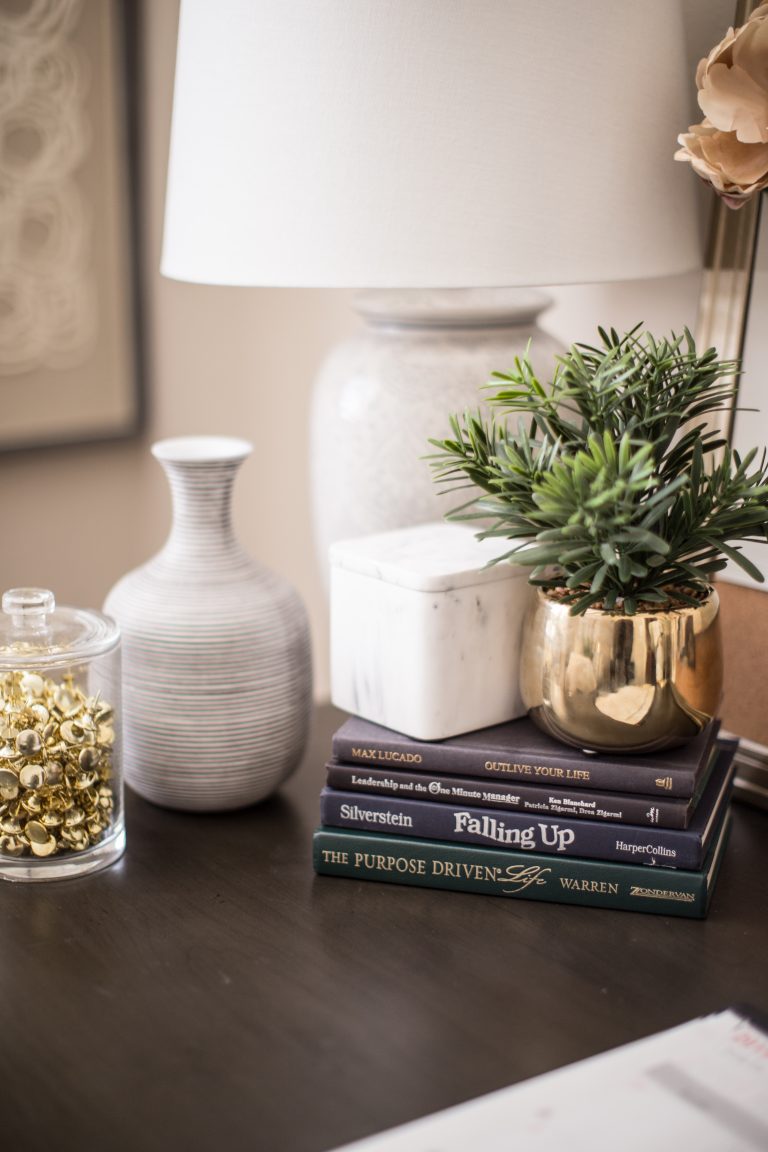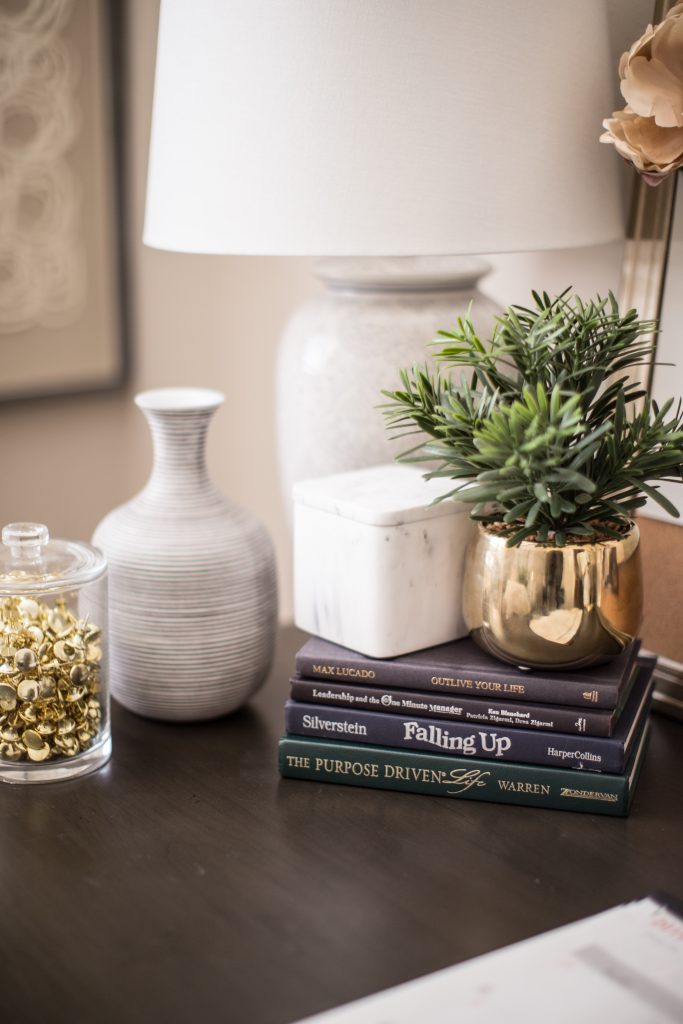 Like I said before pillows are the personal touch to your room! I chose soft textures like velvet and fur!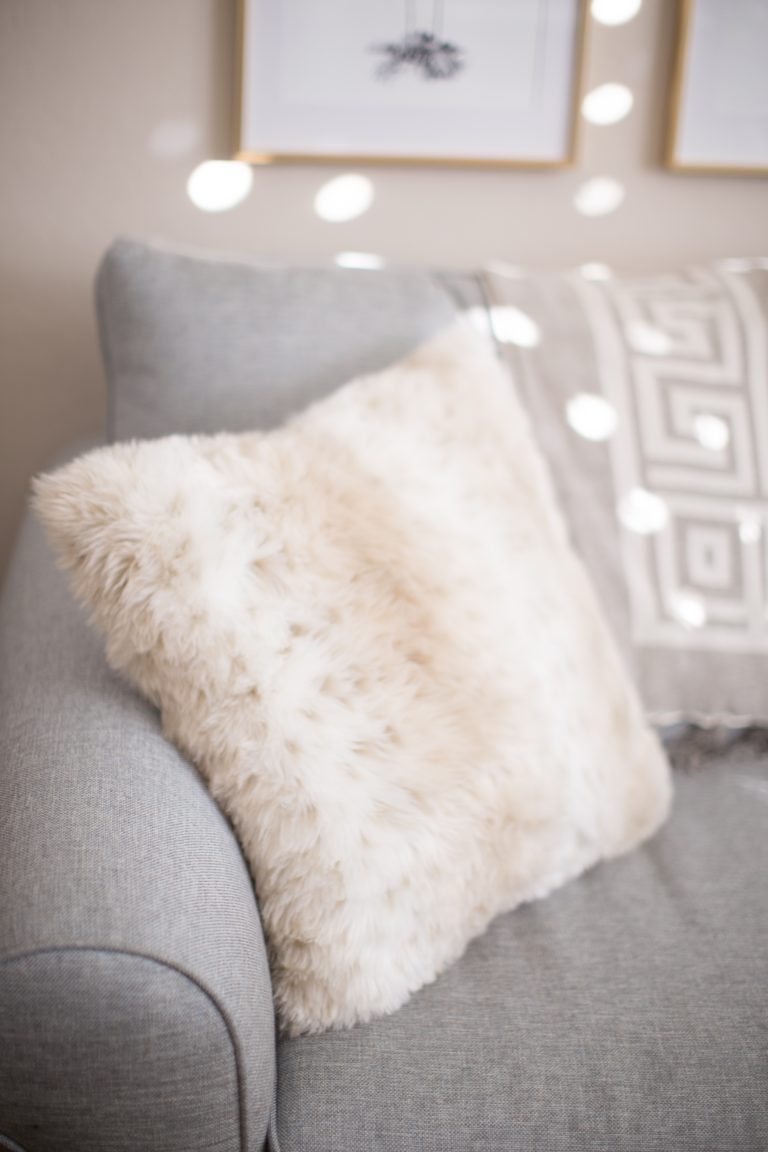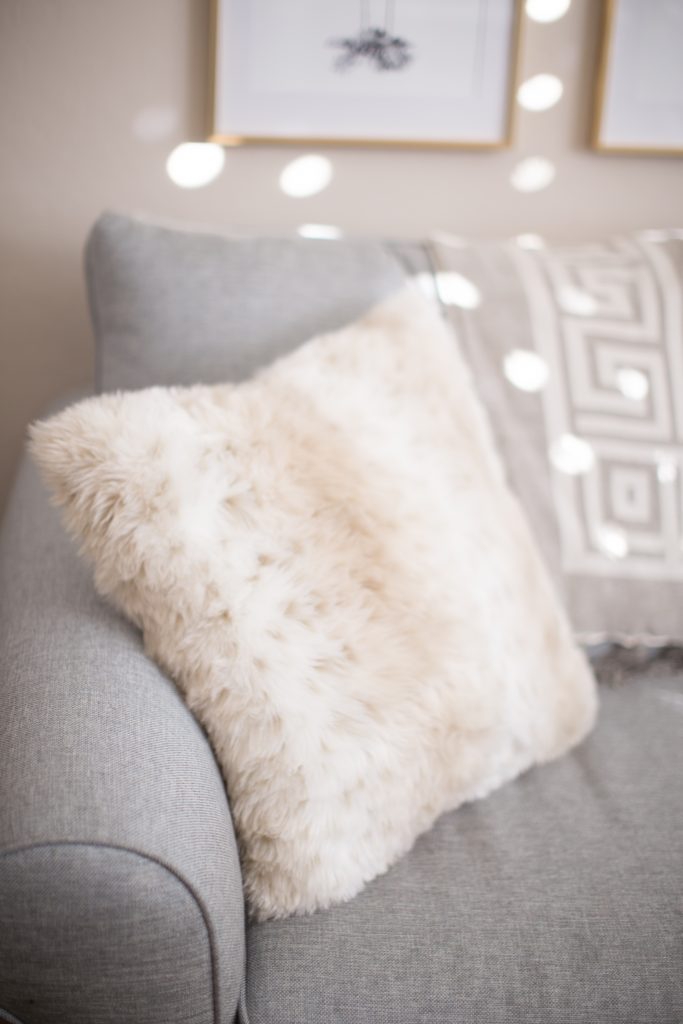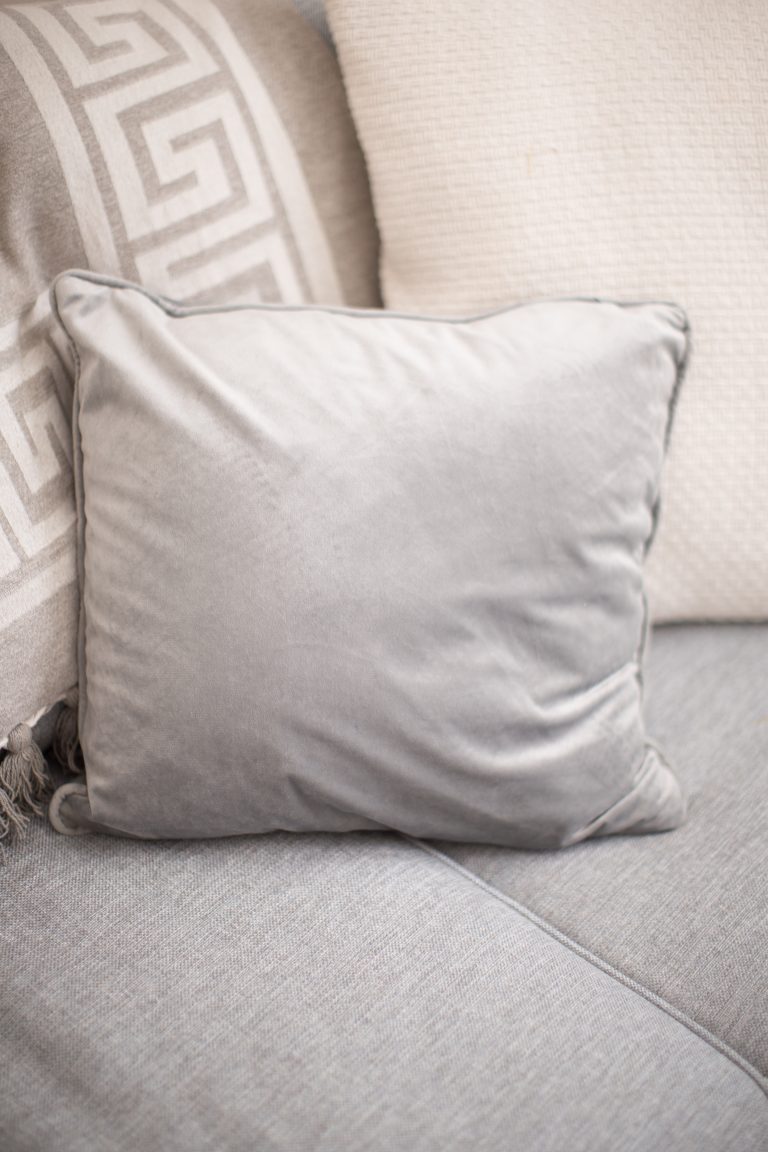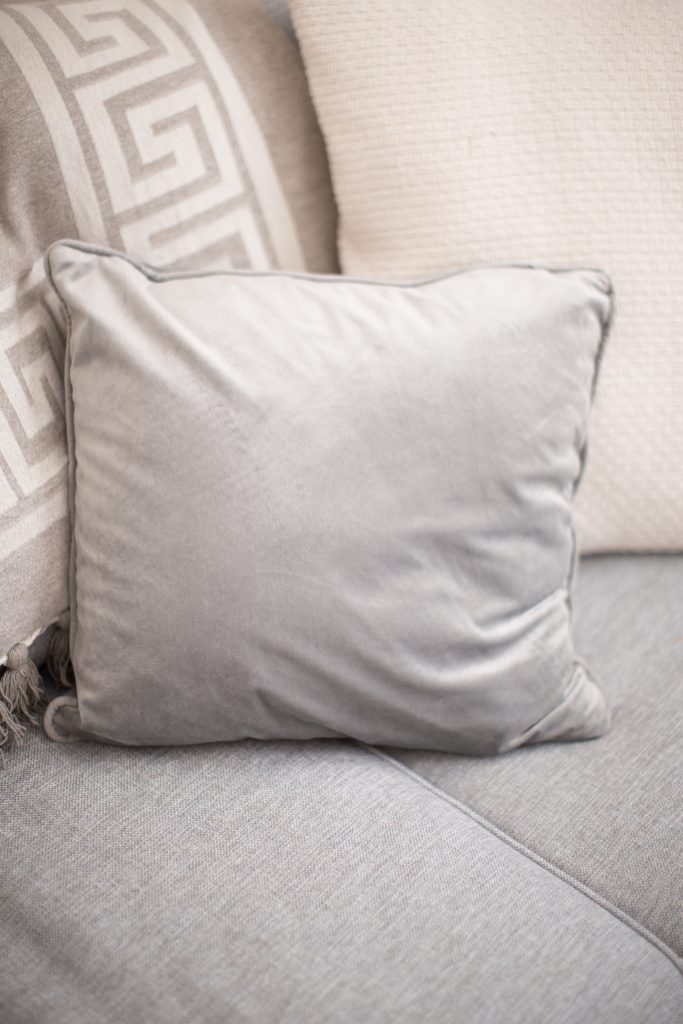 A good tray goes along way. It contains loose items on your coffee tables or your desk area!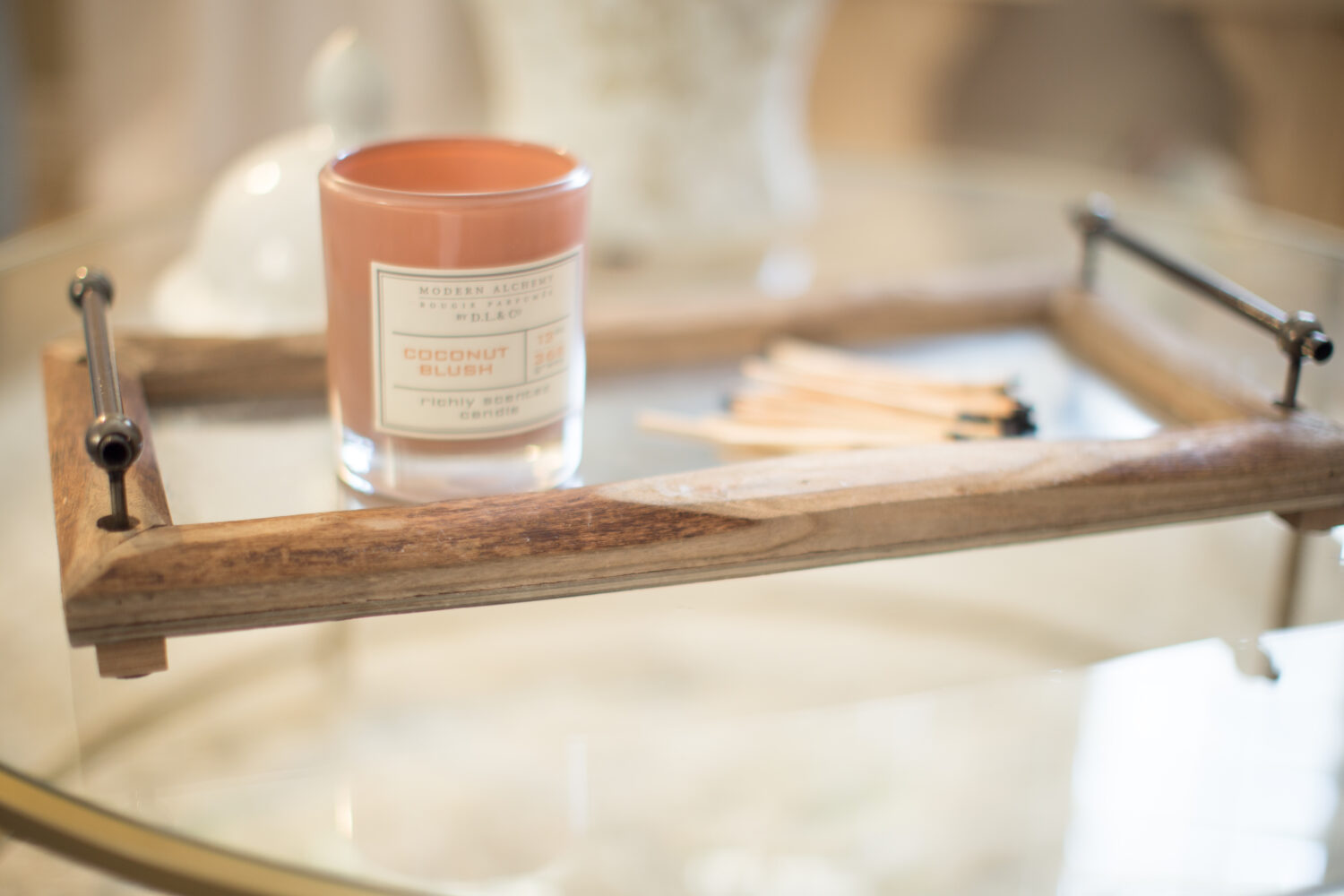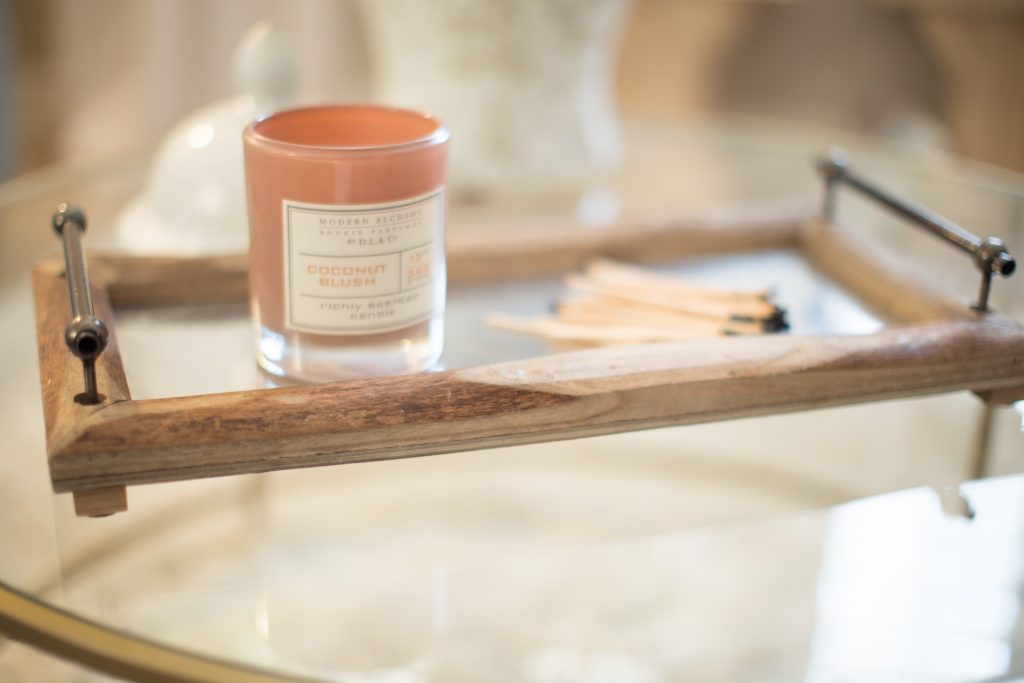 Baskets are the ultimate organization buddy. You can put just about anything in a basket and it automatically looks more organized.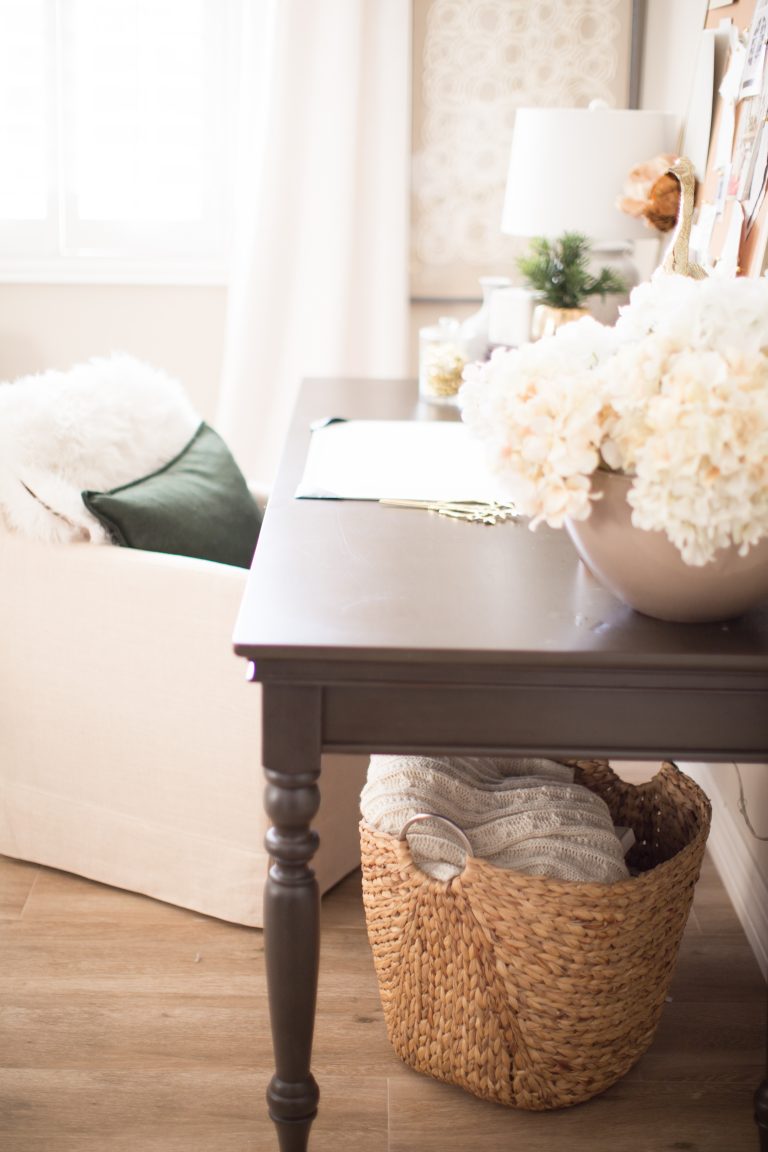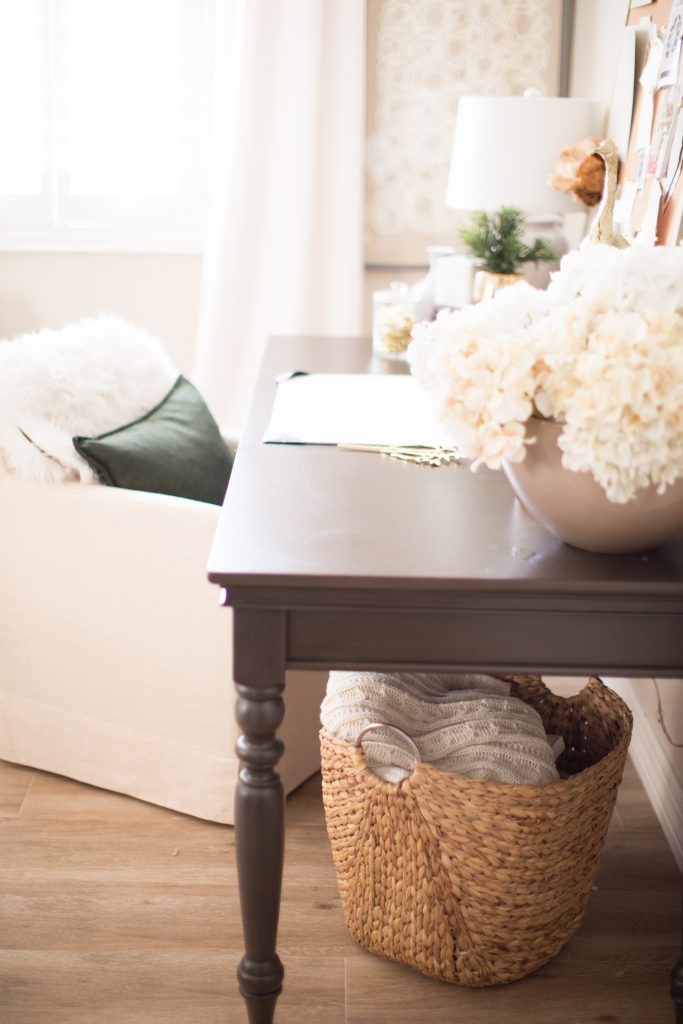 Be on the look out for more details about my office this week!