Green Christmas Tree Decor
This post is sponsored and may contain affiliate links, please read my disclosure policy.
I must admit. I was NOT ready to dive into this years Michaels Christmas tree. I felt like I needed a Christmas hype man by my side as I went back and forth between ideas.
You know, someone playing all my favorite Christmas songs, like " All I Want for Christmas" and a little Nsync and Michaels Jackson and saying things like " You got this girl. You do Christmas boo!" haha! I just could not get in the mood!!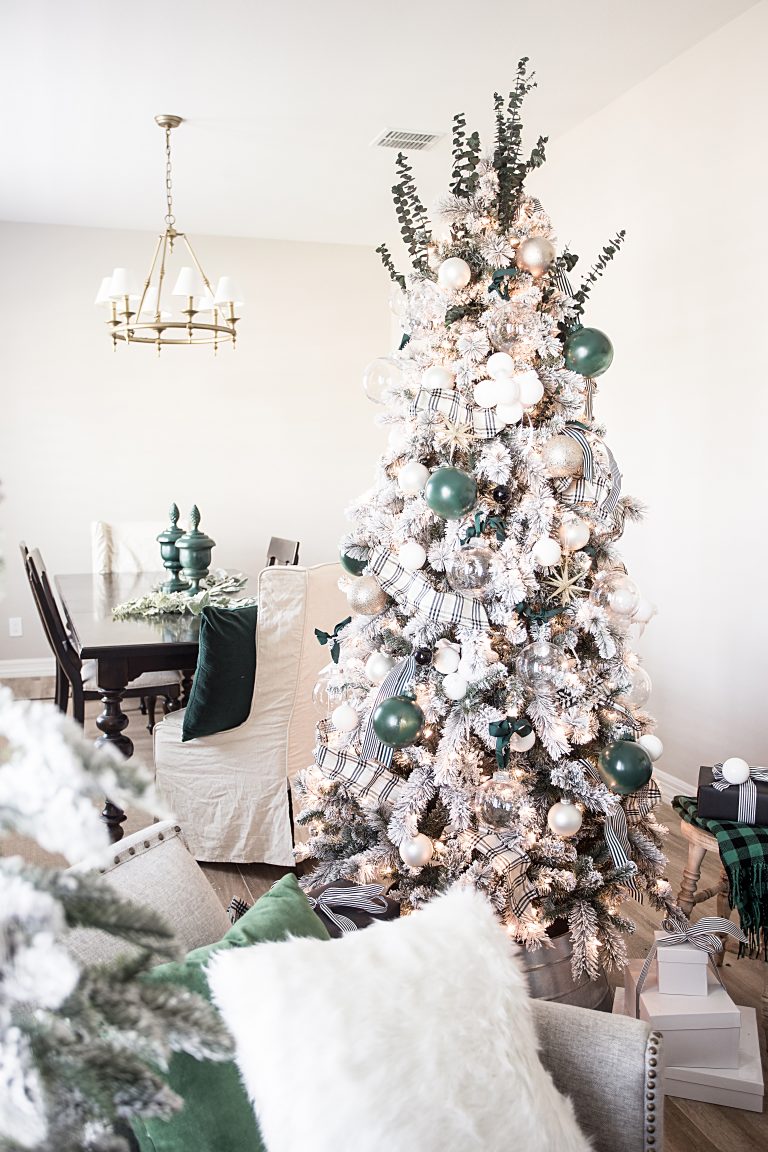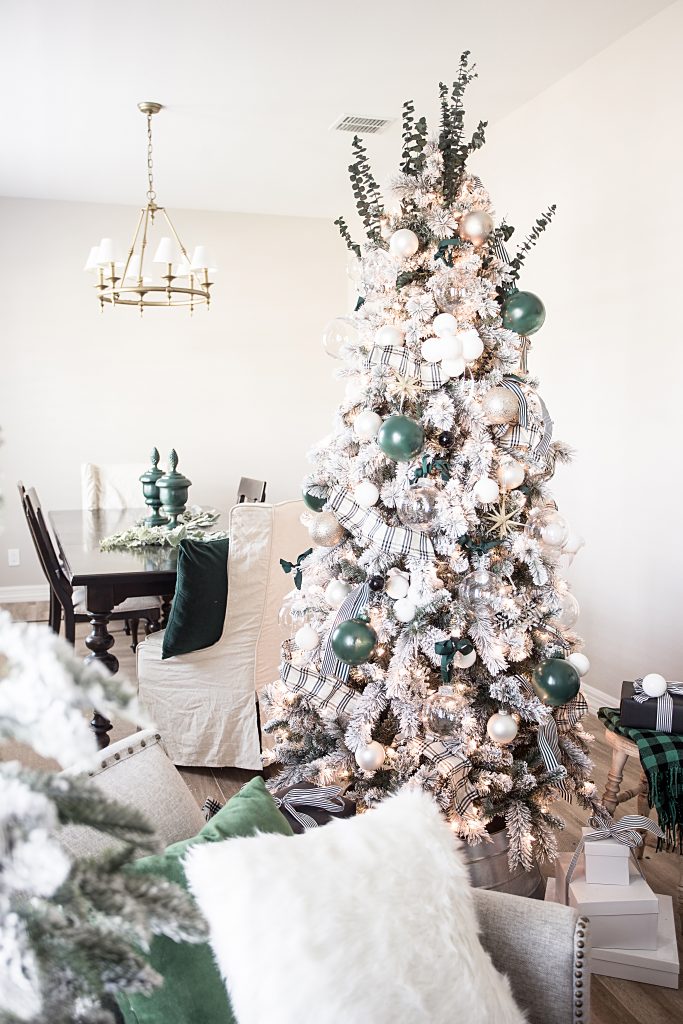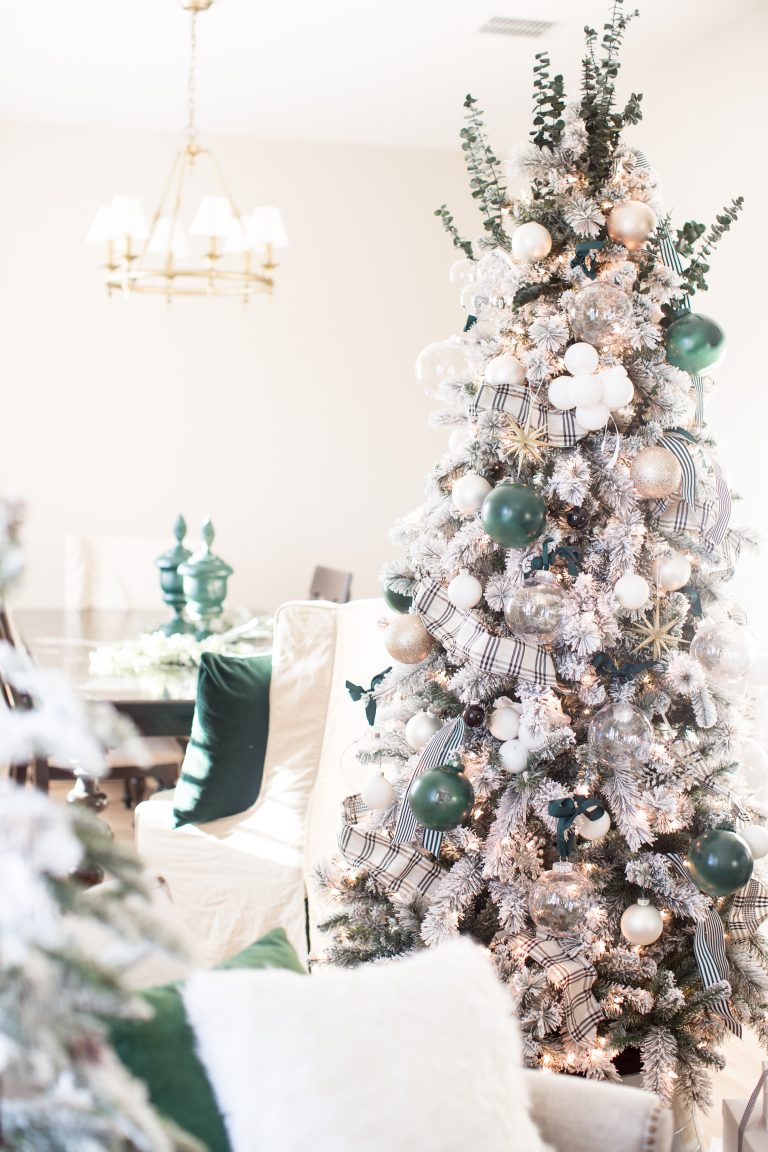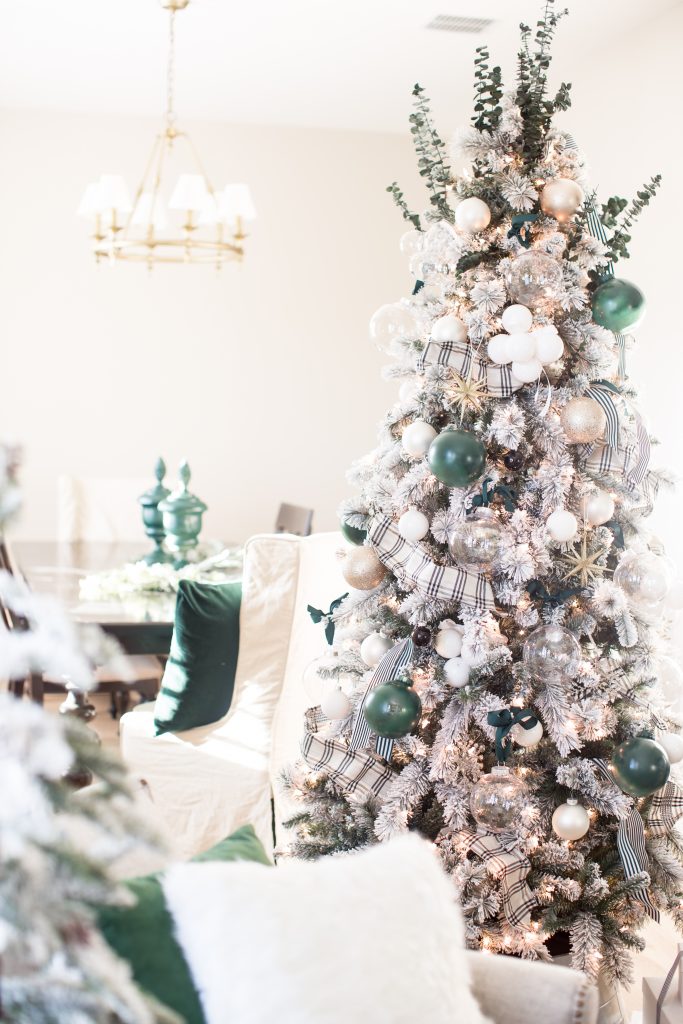 Maybe because it's literally still 100 degrees outside? Hello Phoenix, Arizona!
I've been wearing my beanie I got from my fall favorite things party a few weeks ago, thinking maybe if I just pretended, the season would change, but it didn't. I just ended up with a sweaty beanie head. haha!
Well, I finally got in the mood for Christmas two days ago, but even then it was a stretch because I had just dressed the kids up in their halloween costumes and my belly hurt because I ate one, two, maybe 10 to many Reese's cups.
But I finally got my act together and finished this years Michaels Dream Tree!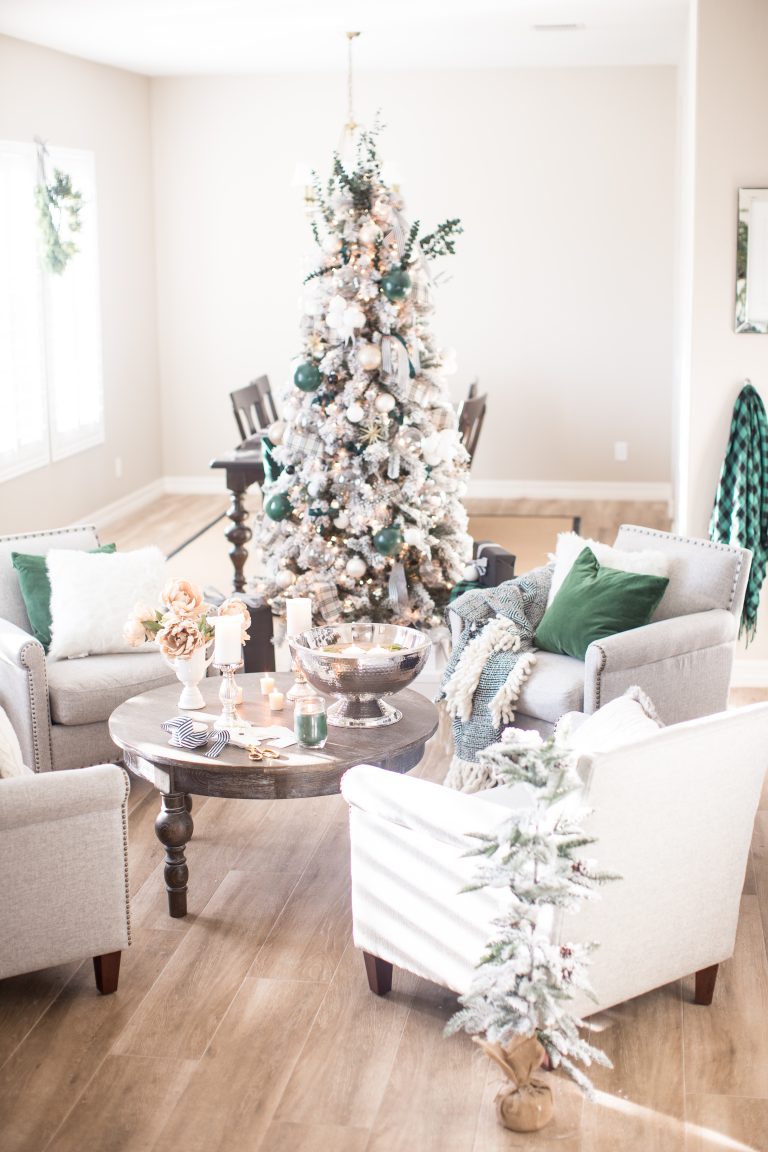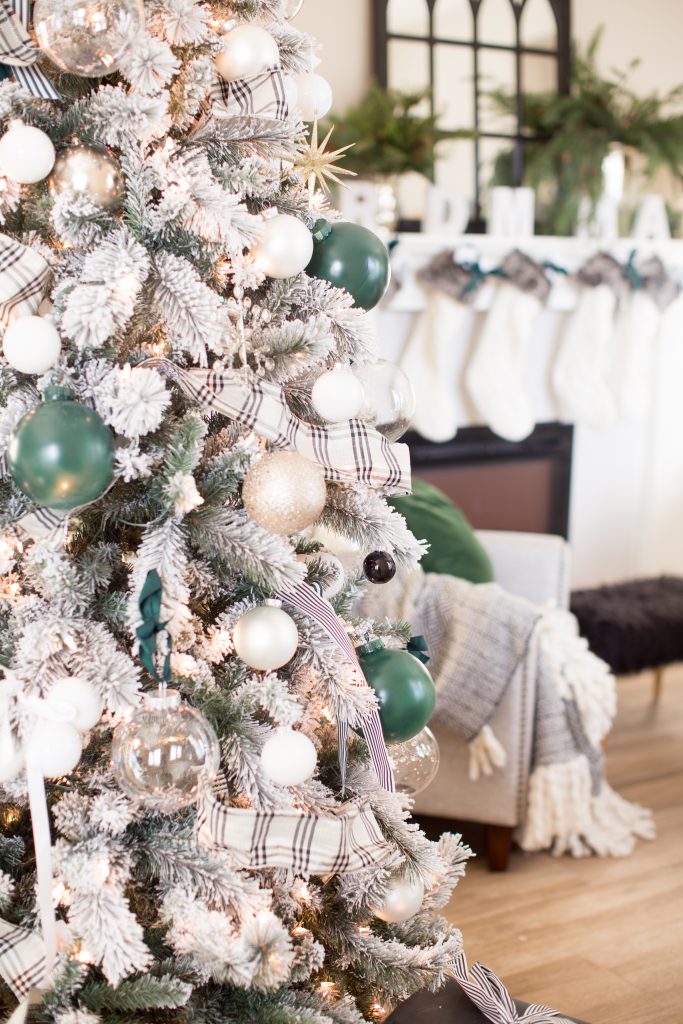 It's a 7.5 flocked beauty with touches of glass, white, soft gold and green. Not just any green, but a beautiful hunter green that seems to be everywhere right now. I love green. Olive green, kelly green, grassy green and mossy greens so hunter green is no exception.
I've done this challenge a few years now and last year I went off the neutral wheel and went with some REDS. It was so fun and I loved having red in my home for a few months but MAN I was so happy to put it away..lol!
So this year I went back to my first love, something just a bit more neutral. I feel like green is so cohesive to nature, that it counts as my neutral. It's a color that I crave in my home. So along with some greenery and metallic accents this tree came together.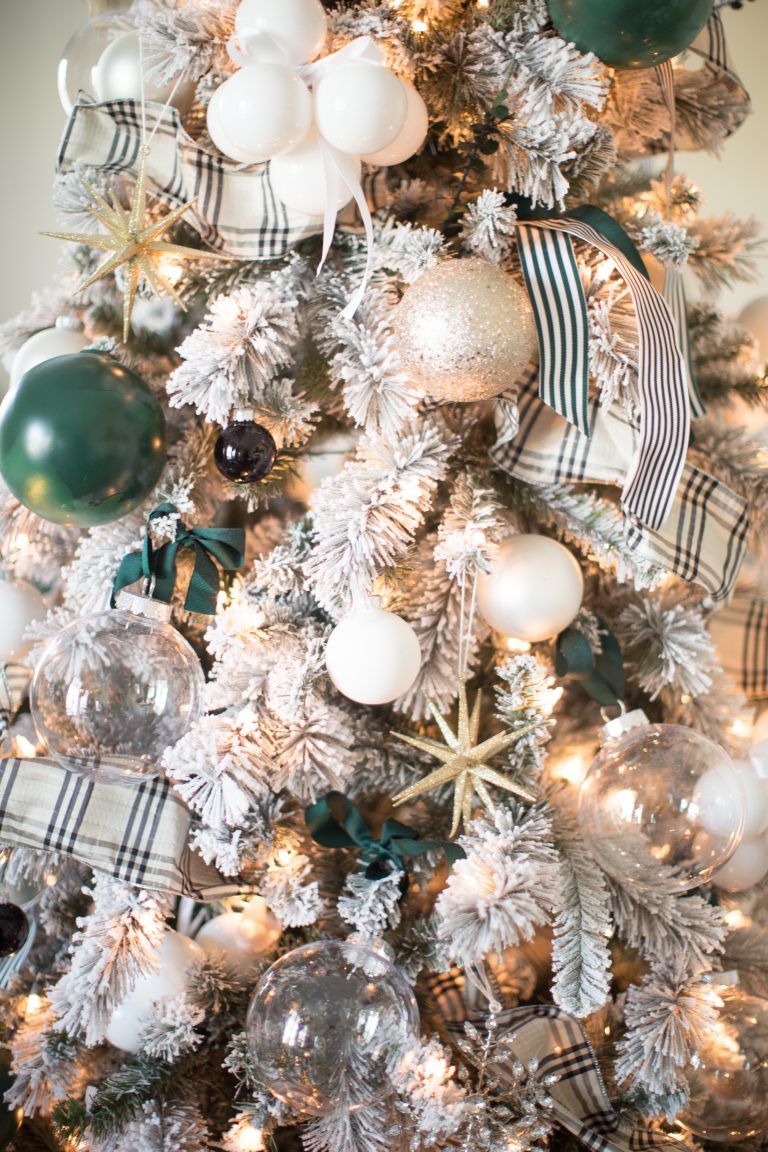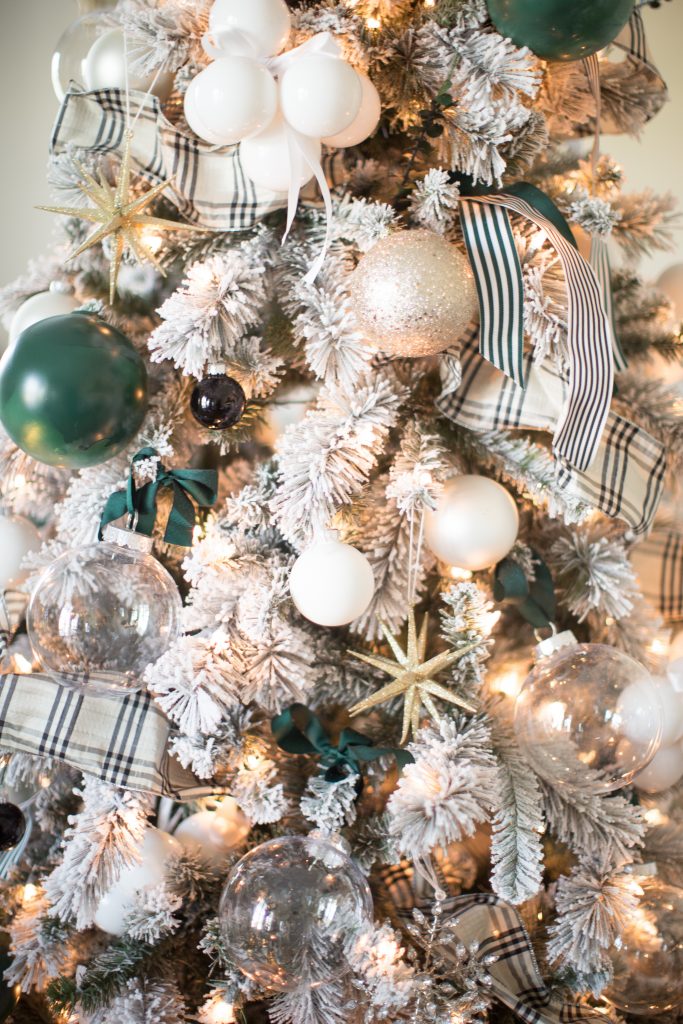 Shopping Michaels Tree Trimmings
The trimmings for the tree this year was pretty simple. I found this gorgeous ribbon at Michaels and I knew it would be the perfect accent for the tree. At first glance I didn't love it but I decided to just use the reverse side of it! So it wouldn't be so busy. I also added this striped black and white ribbon along with it. It was the perfect complement!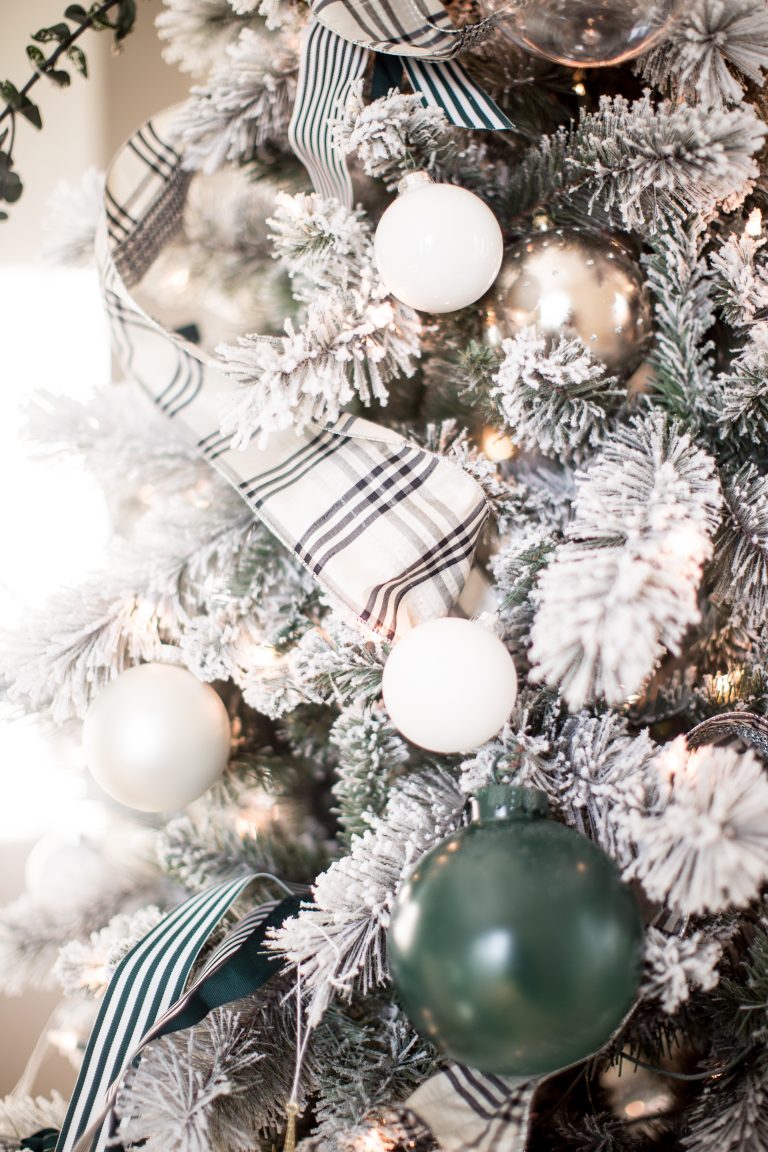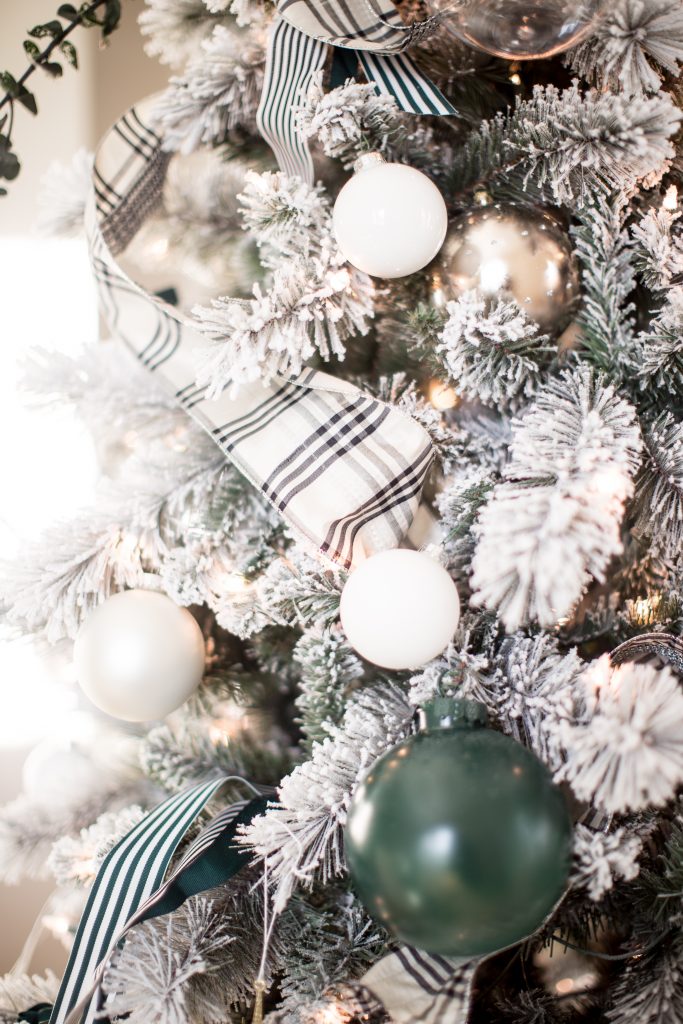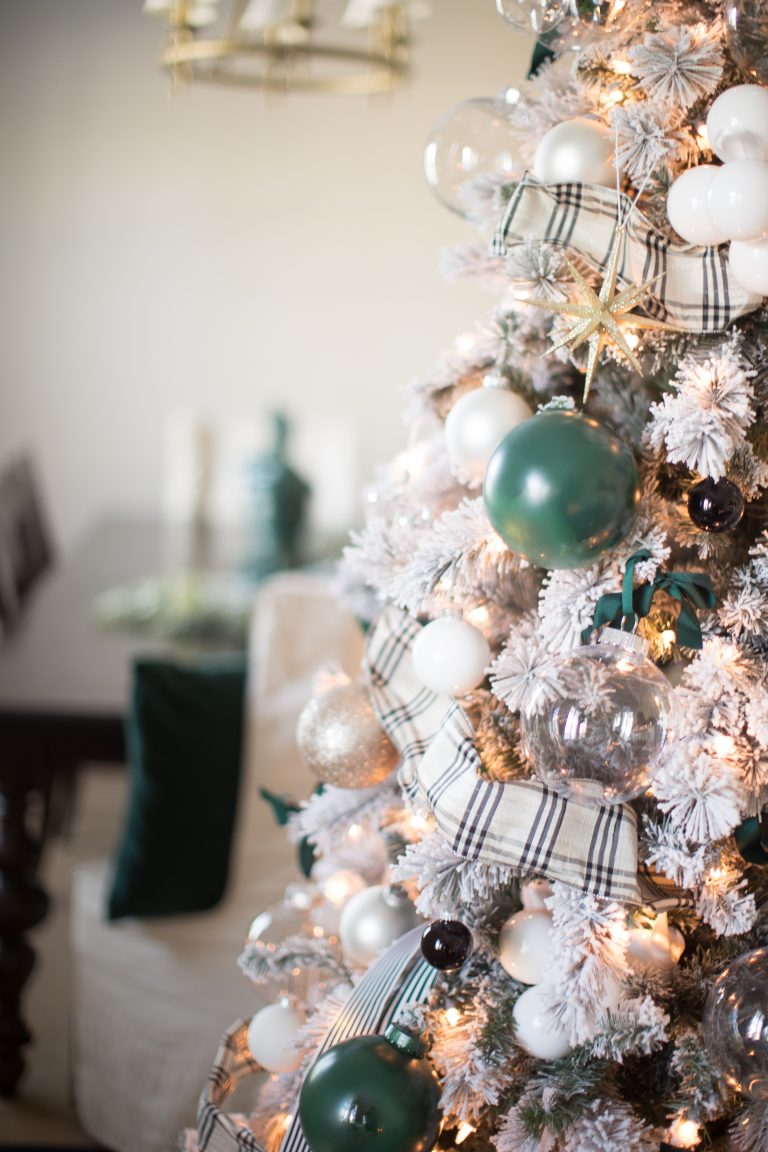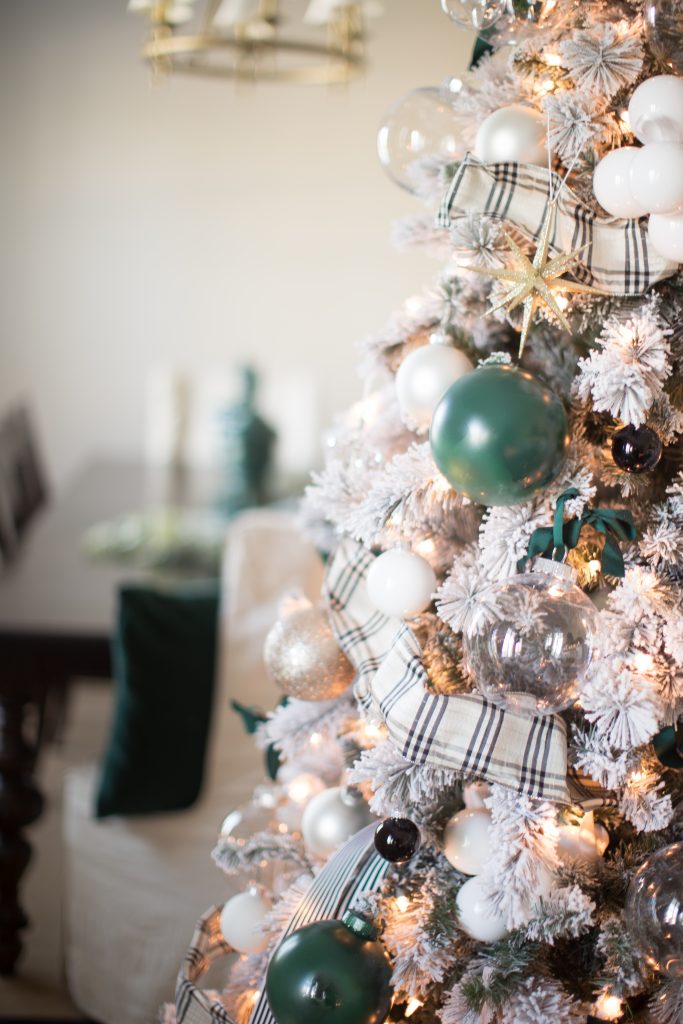 These pretty star ornaments, snowflakes and glitter ball ornaments can be found in the special ornament section in Michaels.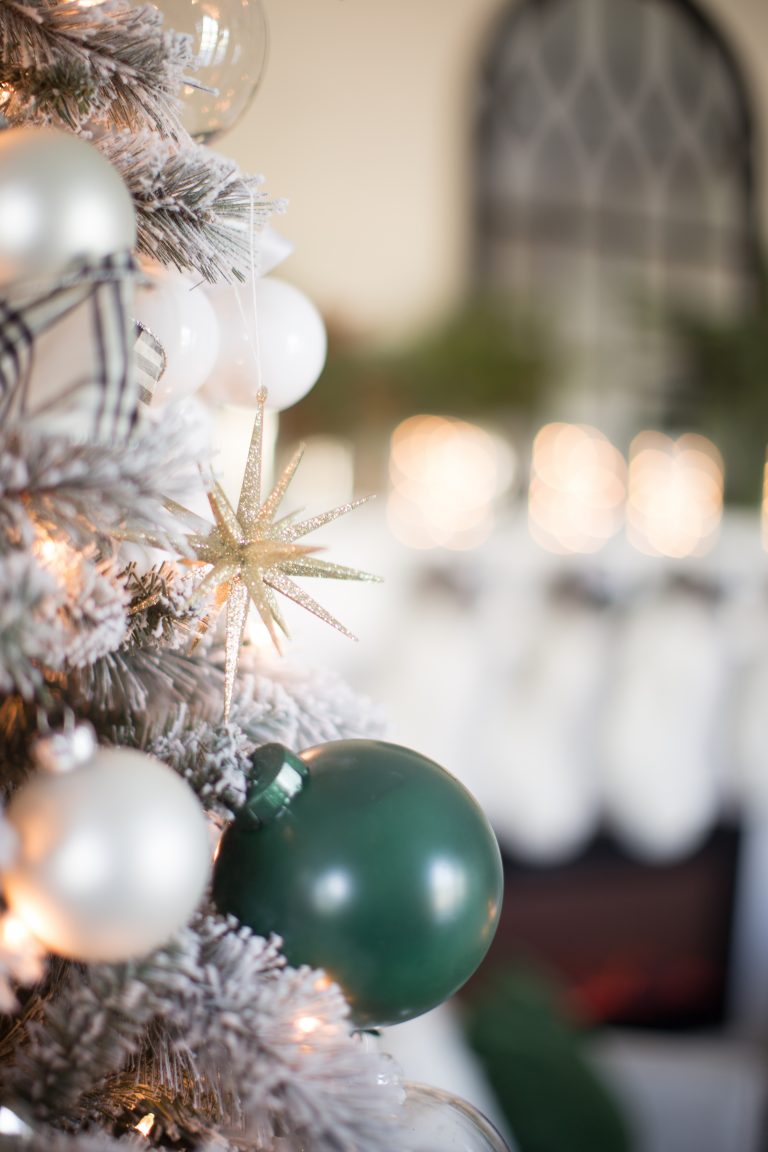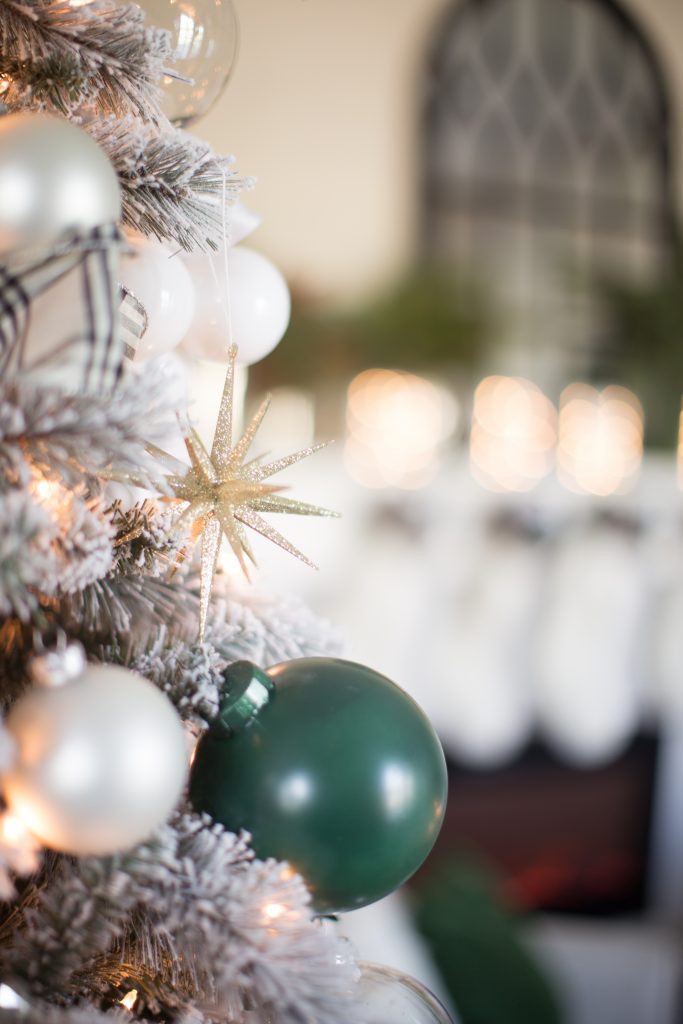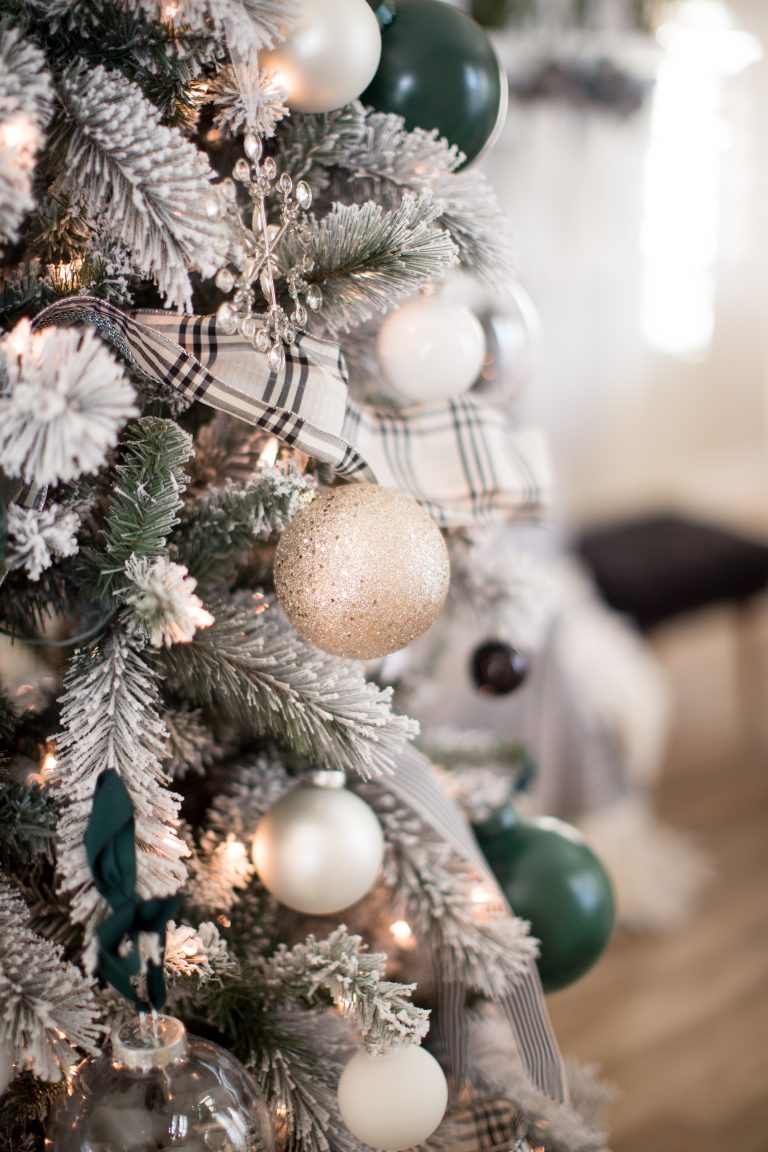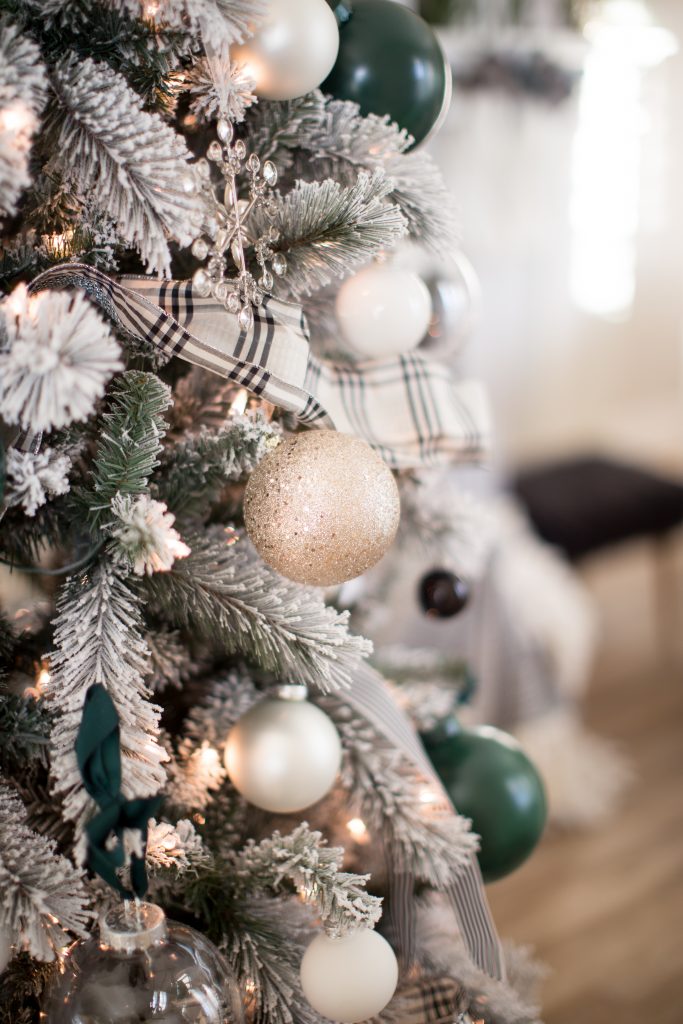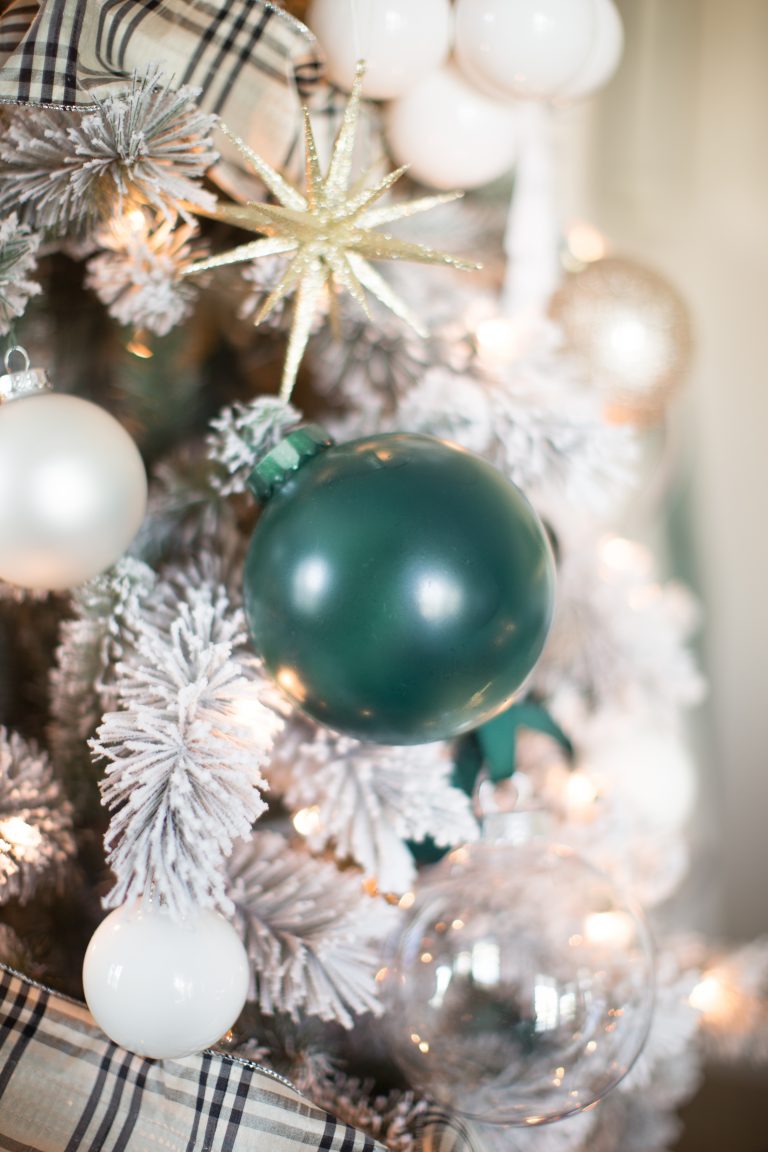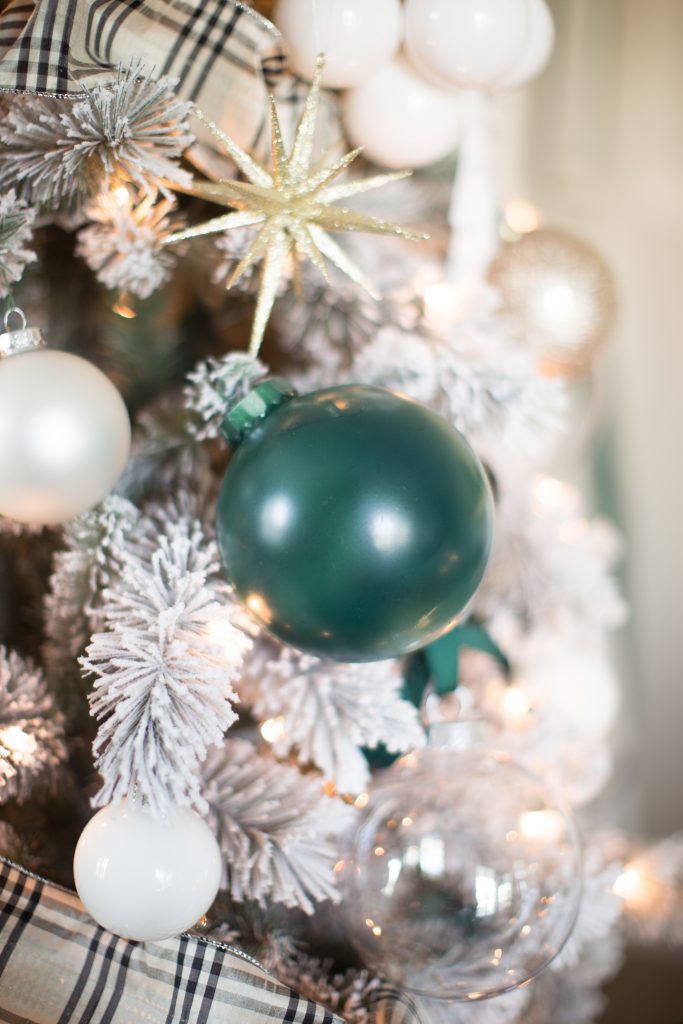 I knew I wanted so hunter green ornaments to go on the tree. But after scanning the Michaels store and online, I wasn't finding any. I decided the easiest thing to do would be to spray paint these large plastic/glass ornaments Hunter Green by Krylon. Just a light spray on both sides gave it some great coverage and made a great visual impact on the tree.
Another fun feature I added to the tree were these clusters of white ornaments! They were another simple DIY. I just stringed 6 white bulbs on satin ribbon and tied them onto the tree!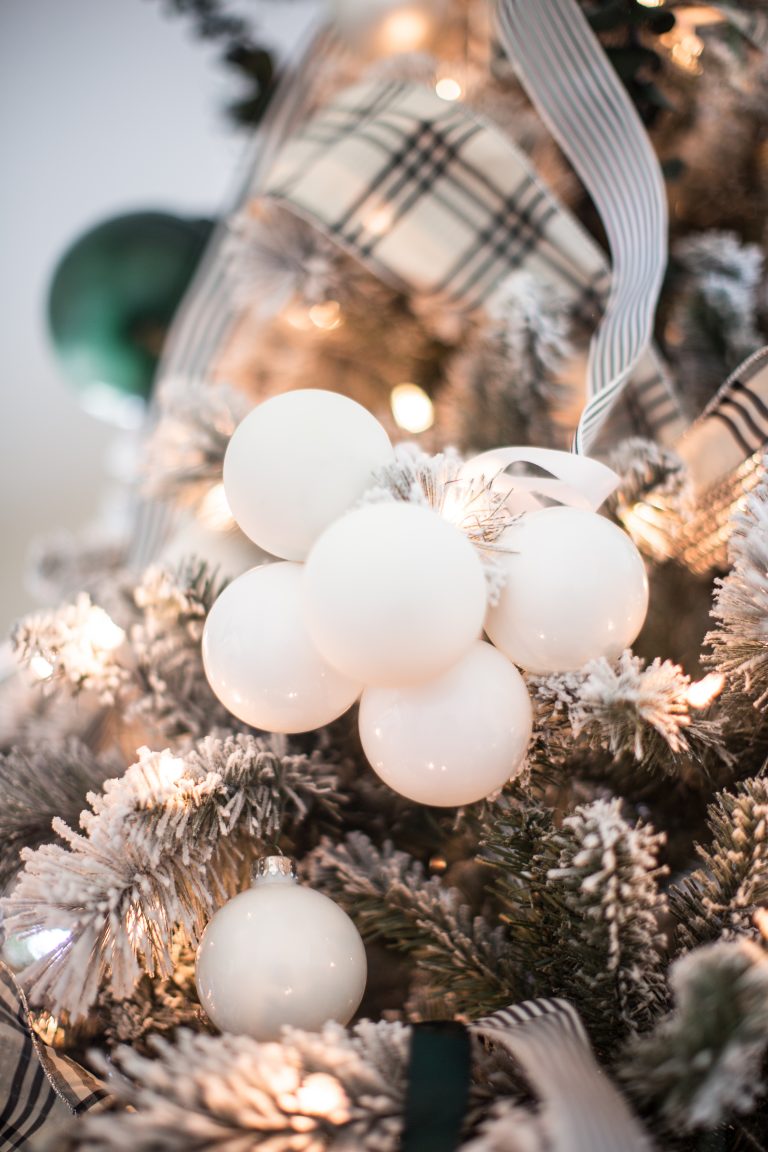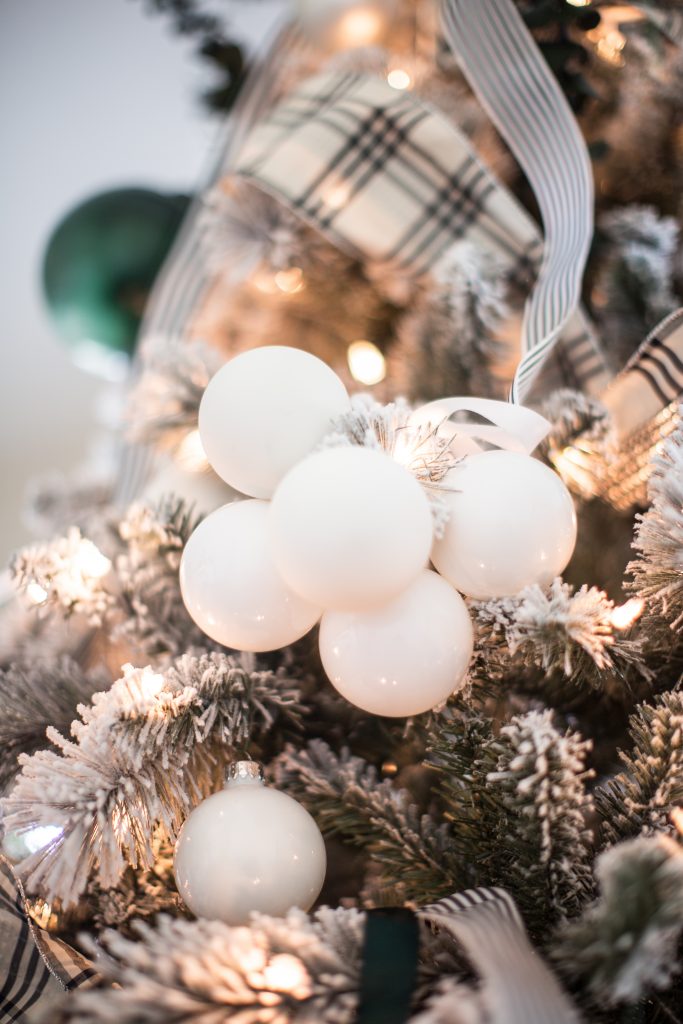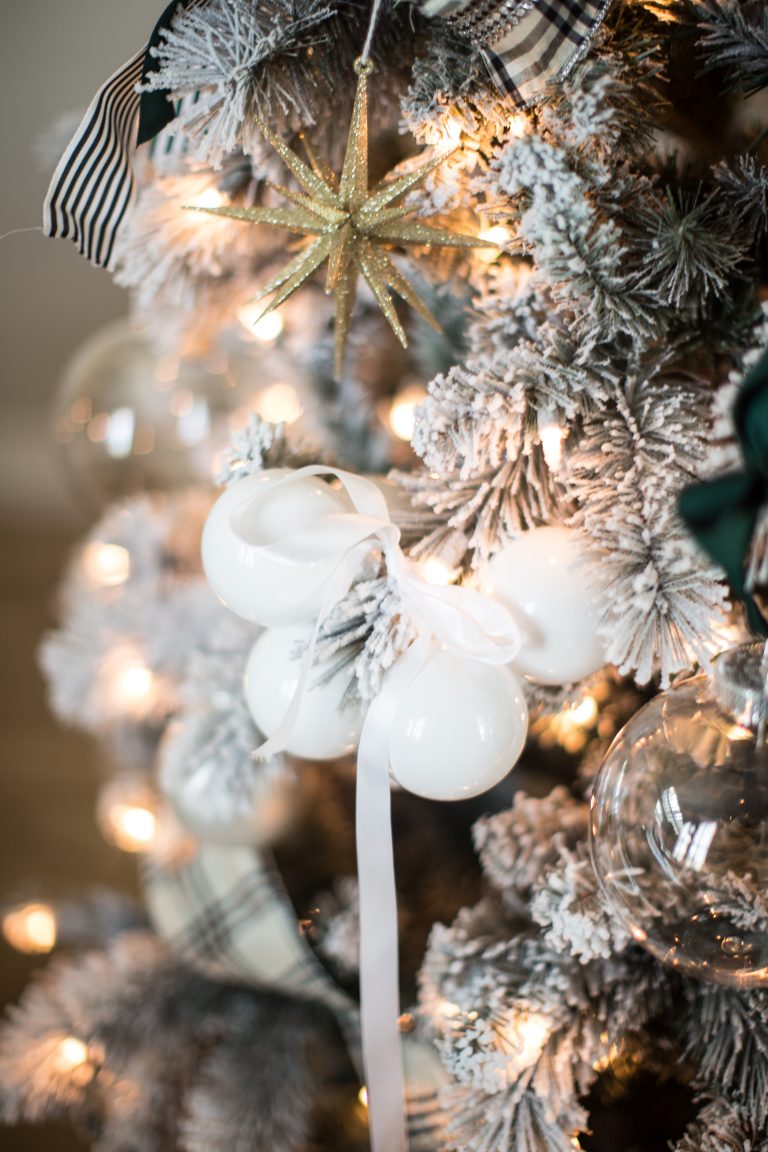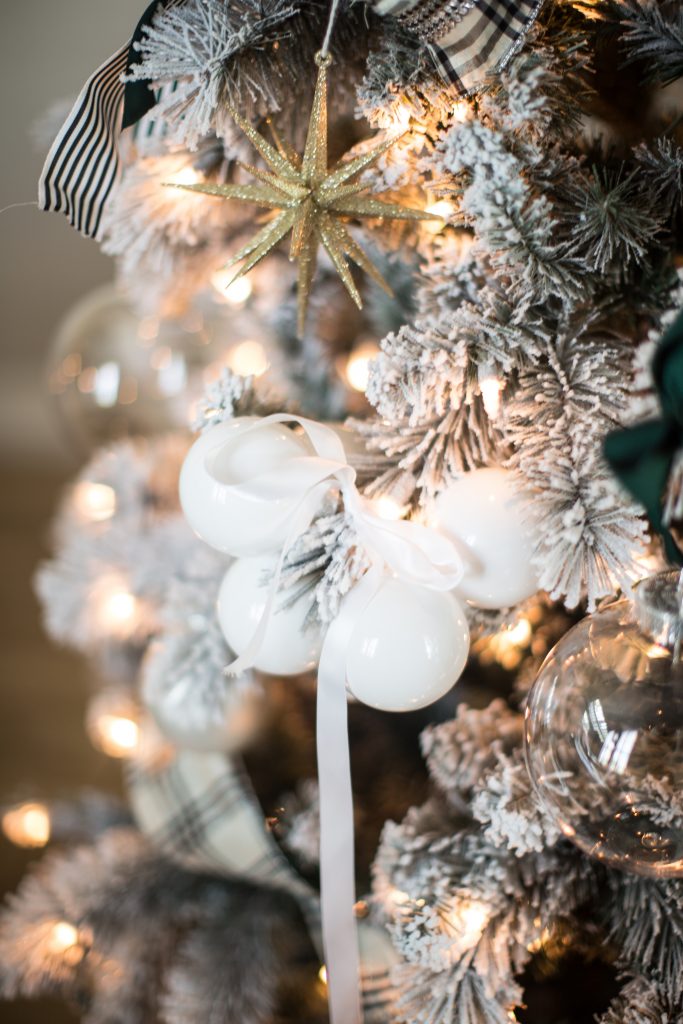 I also used the same technique on the glass clear bulbs too.
Speaking of glass bulbs, I loved the simplicity of them so much that I added them all over the tree this year with green ribbon. It gave the tree some great contrast and glow.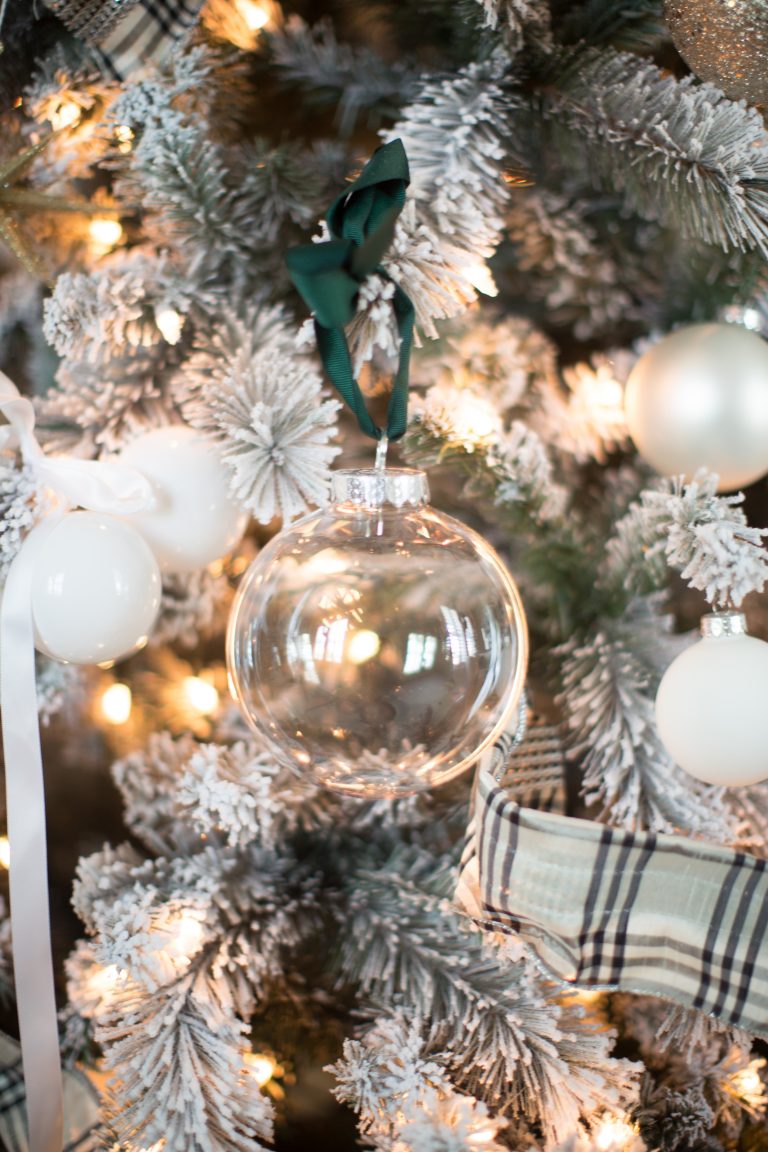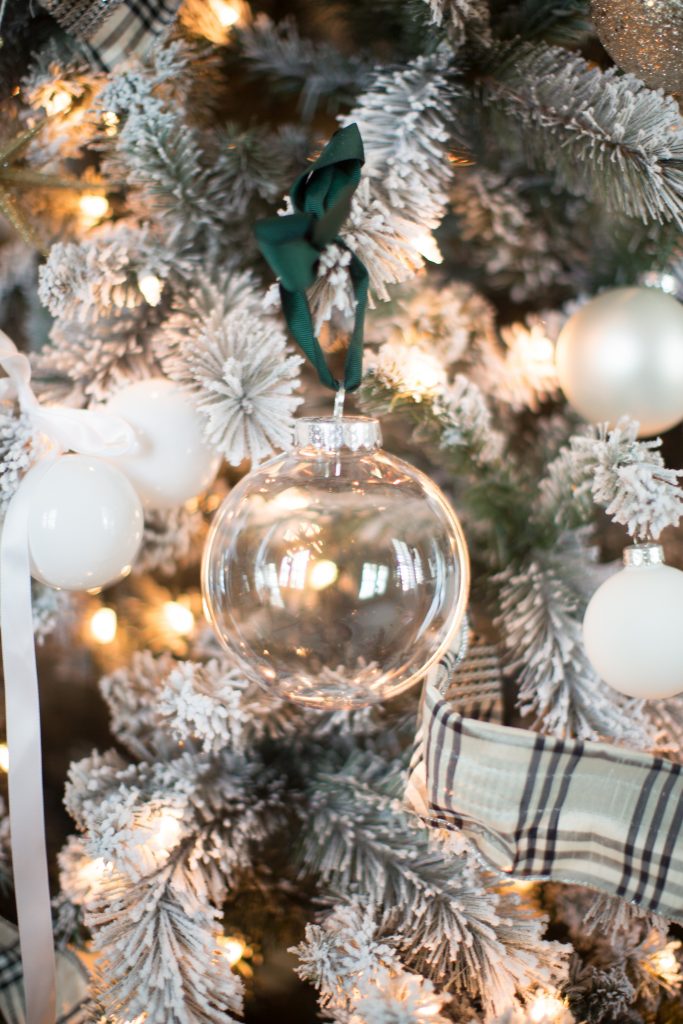 I used dried eucalyptus on top of the tree for a simple topper with a wonderful scent!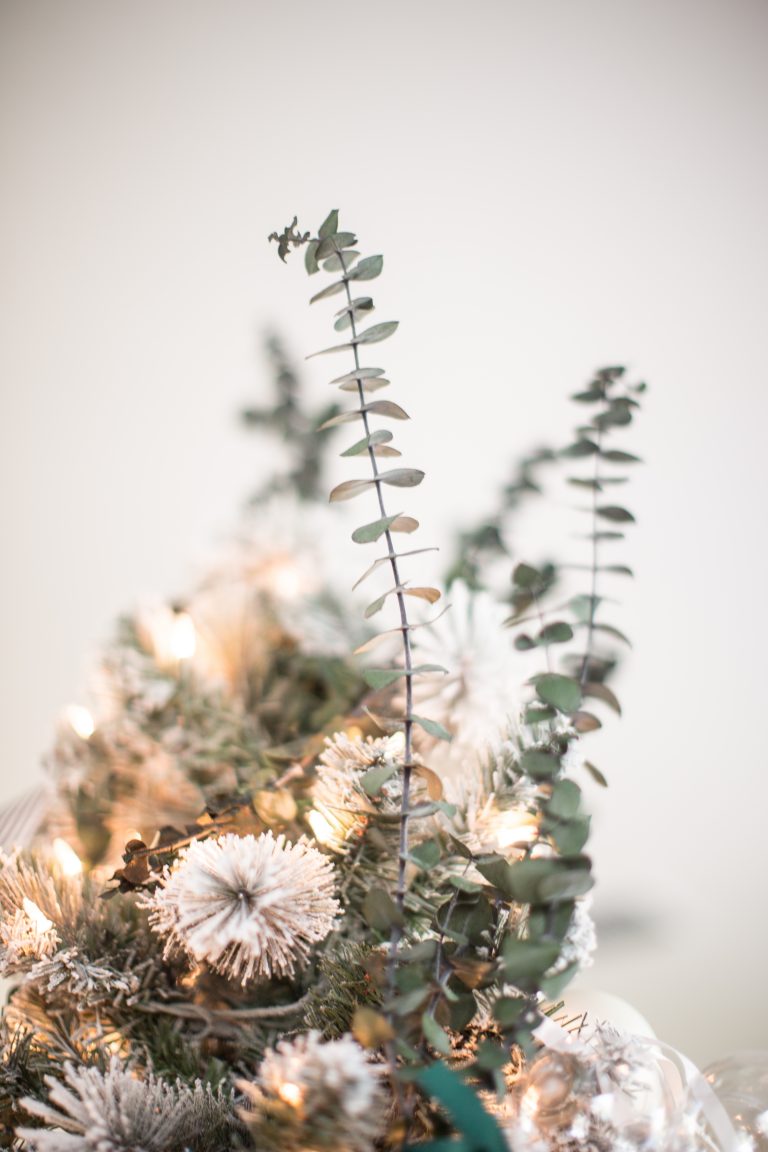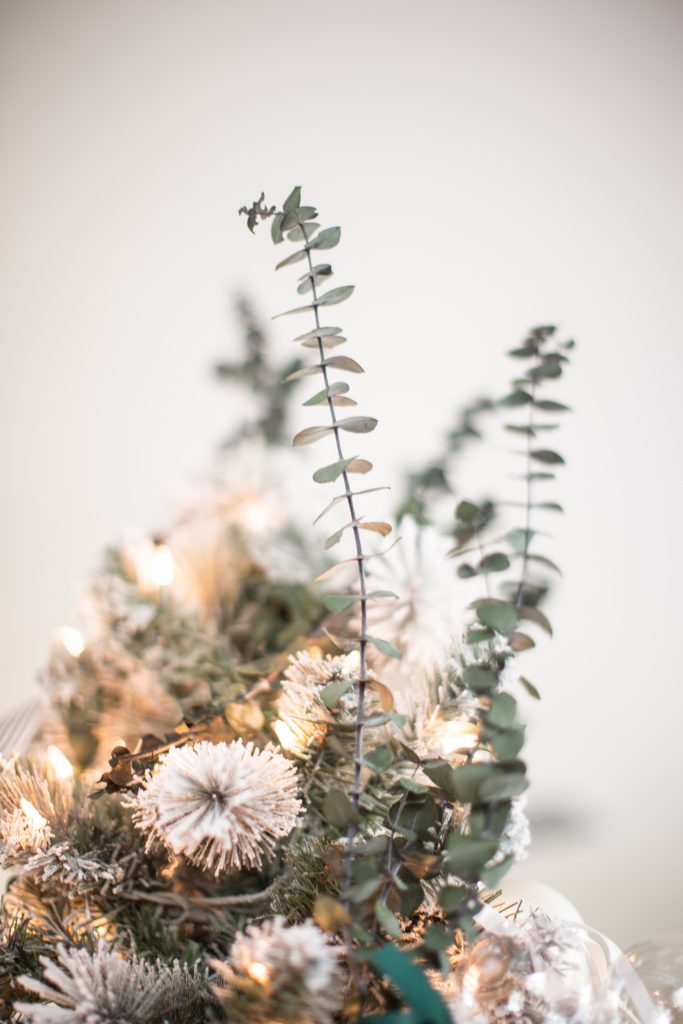 Michaels Christmas Tree Decor
The mantel was decorated with a medley of greens in mercury glass vases.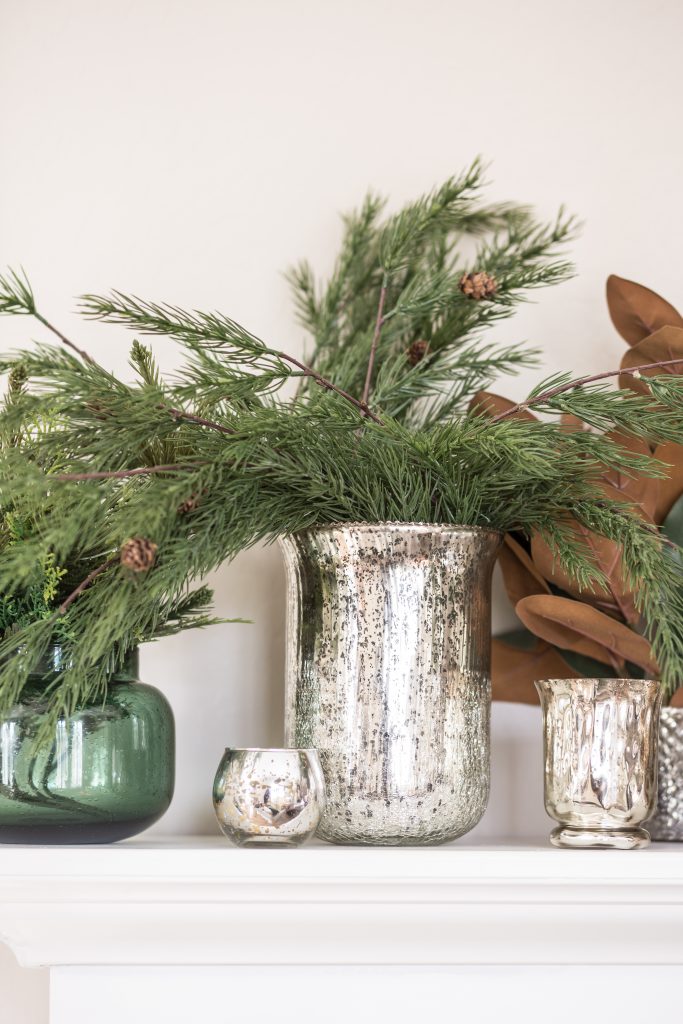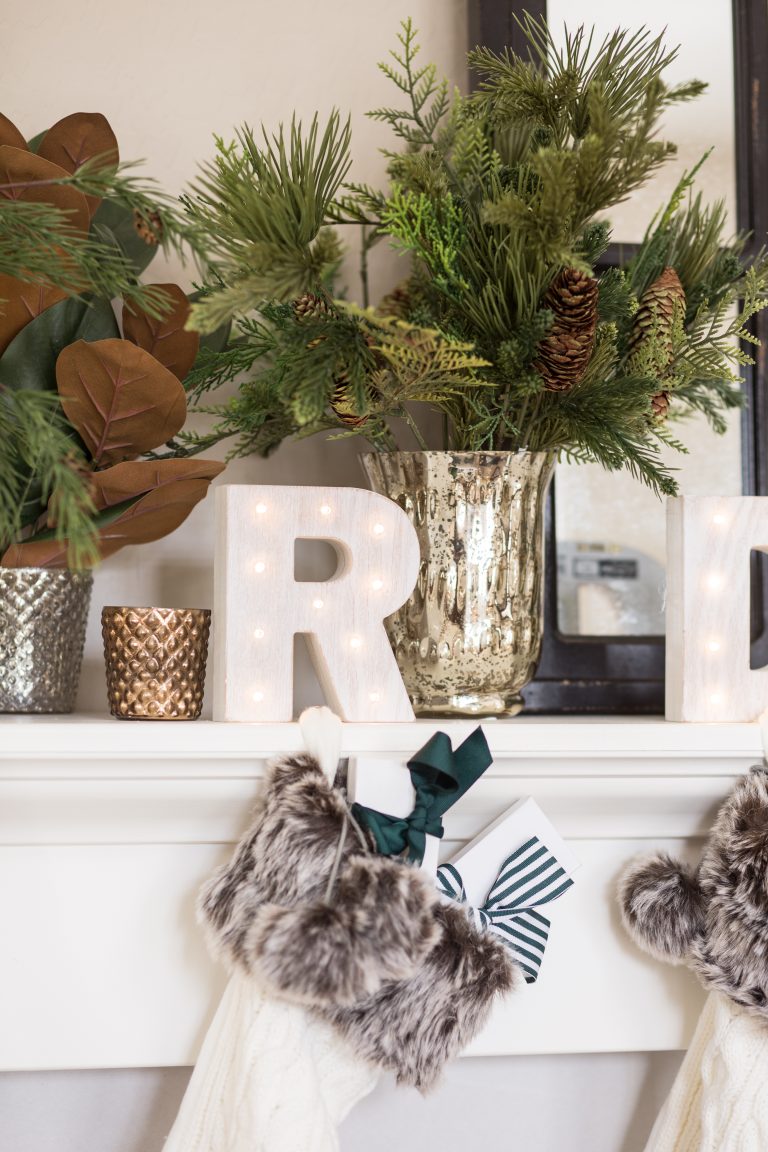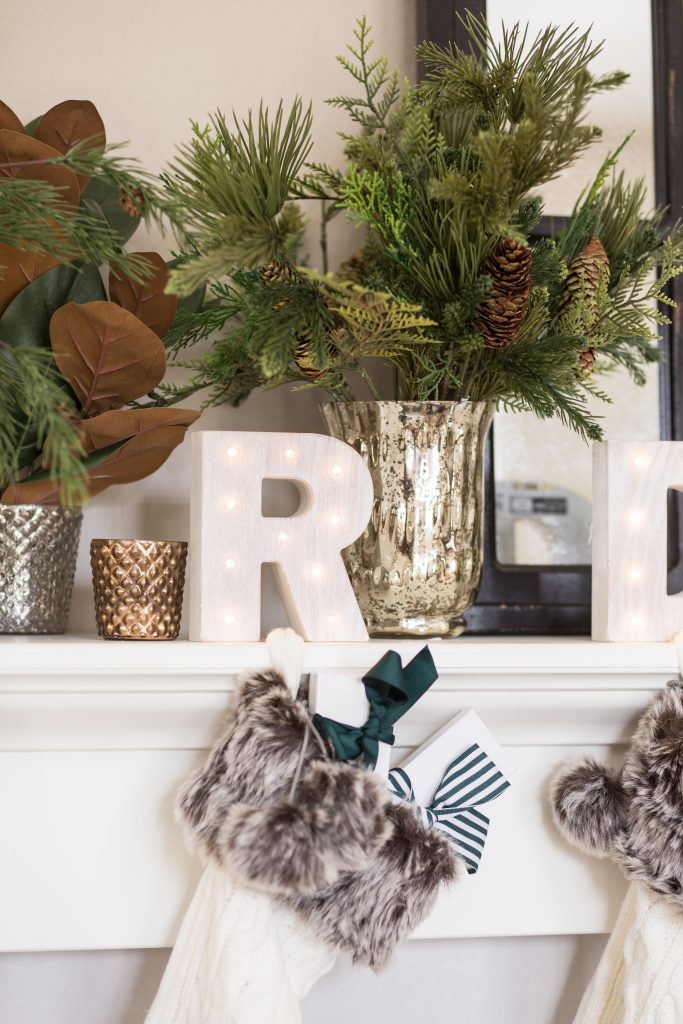 I used cute marquee lights along with command hooks to hang our furry stockings!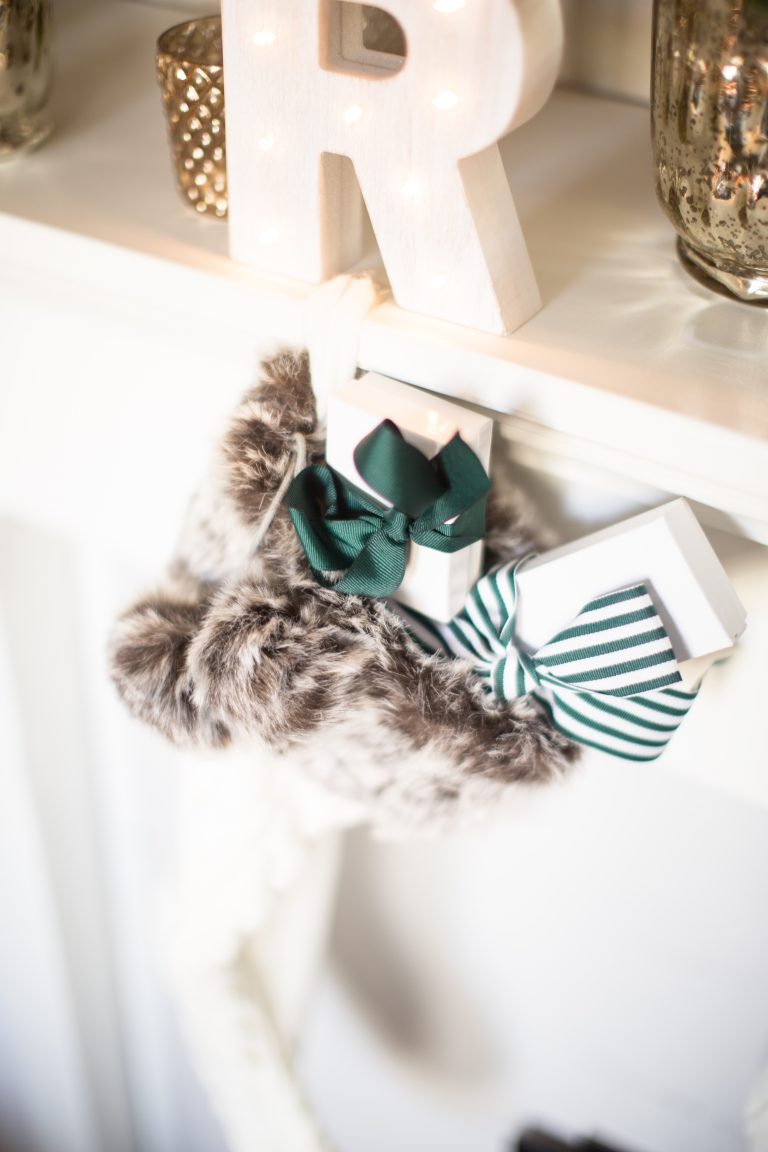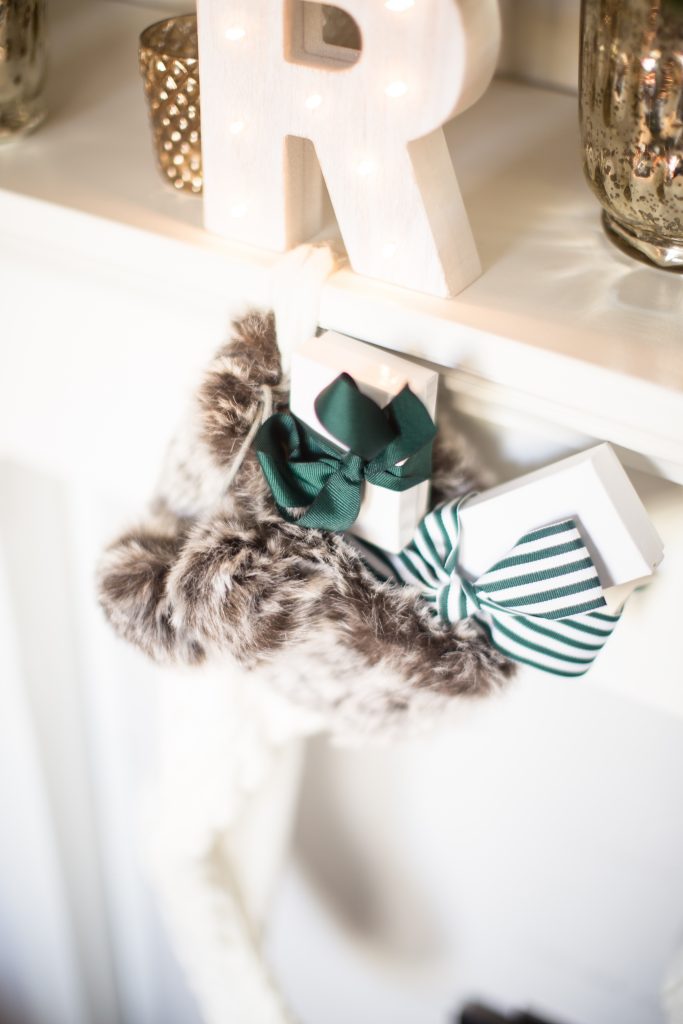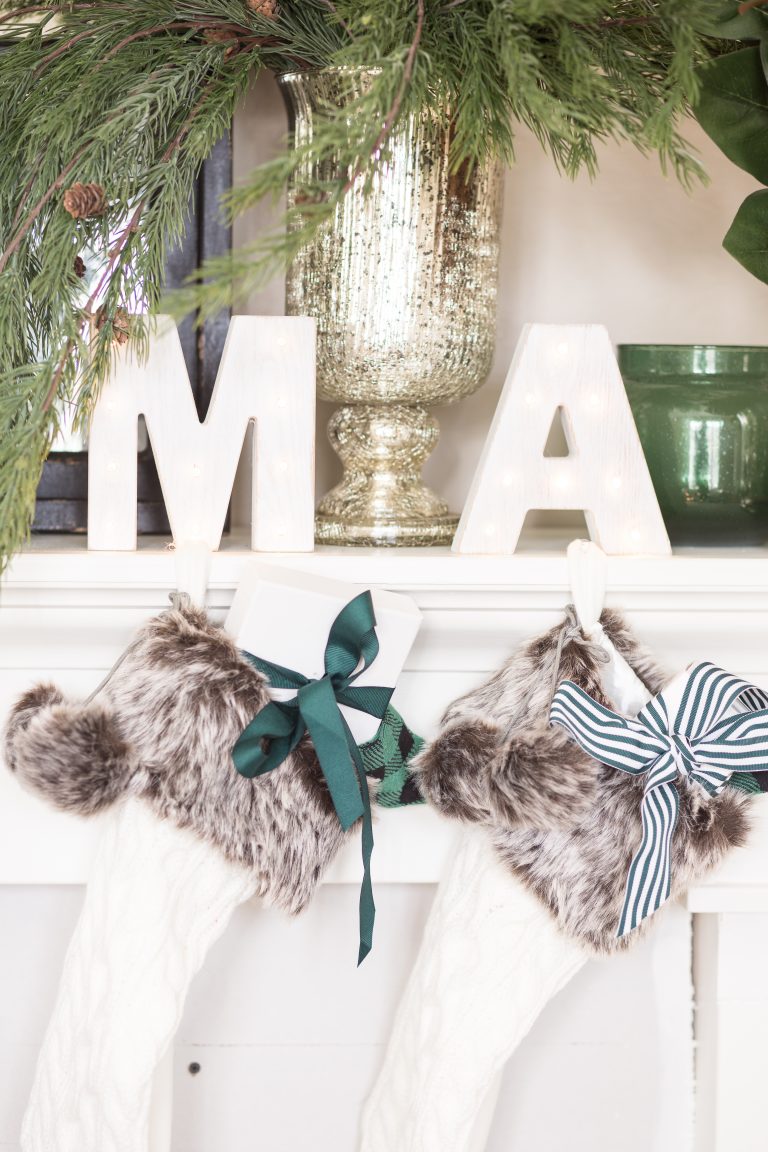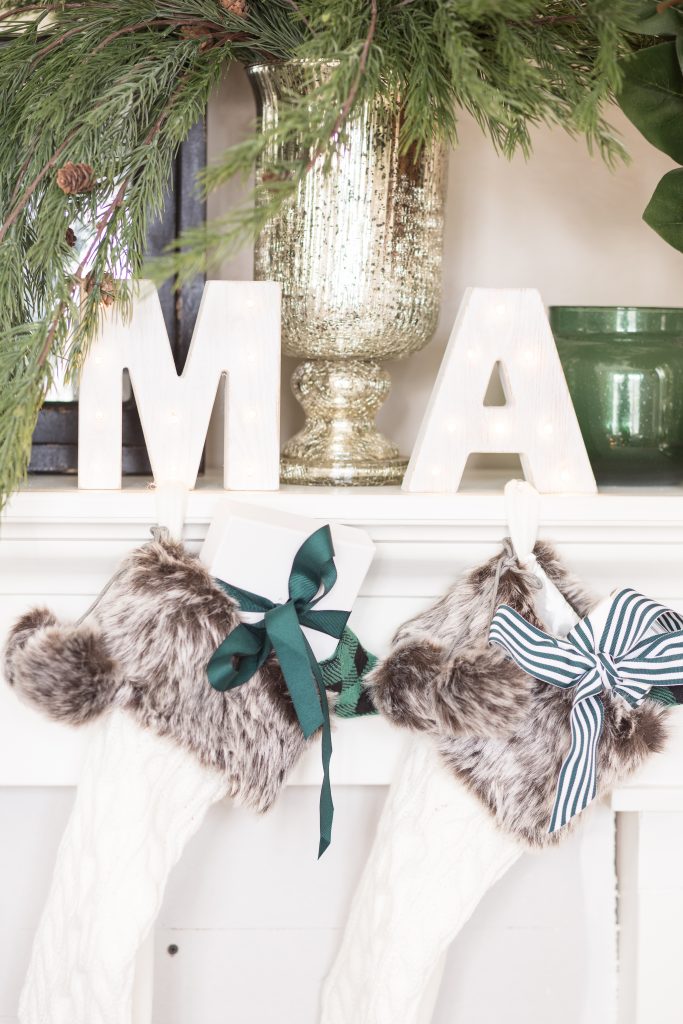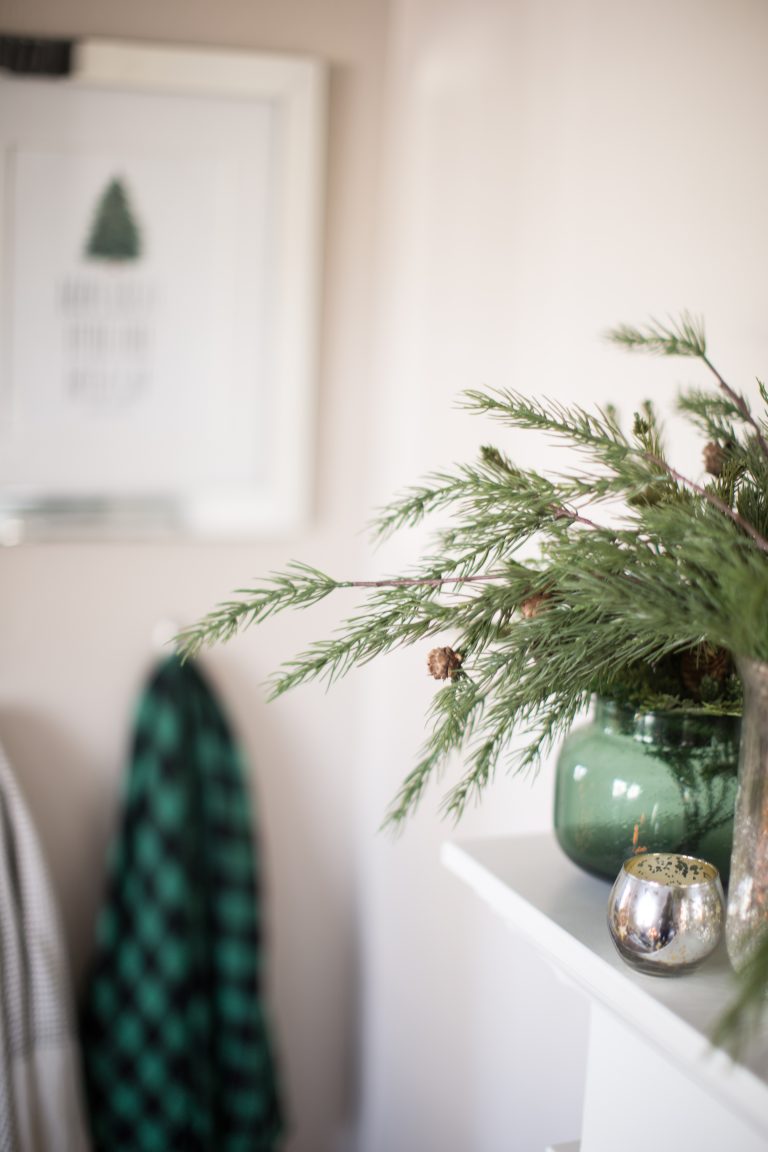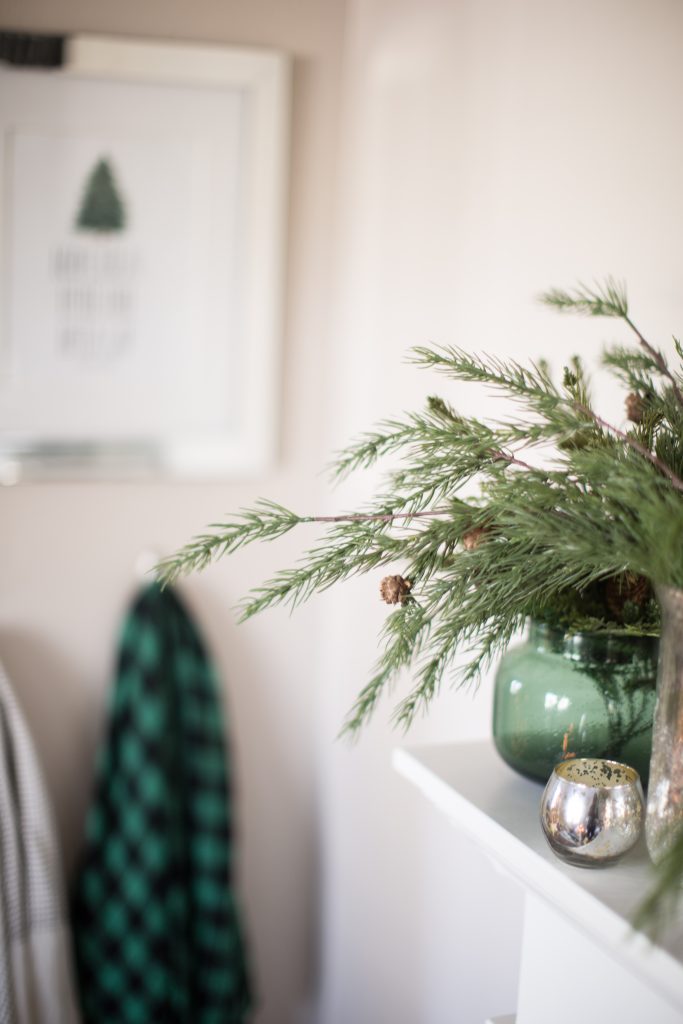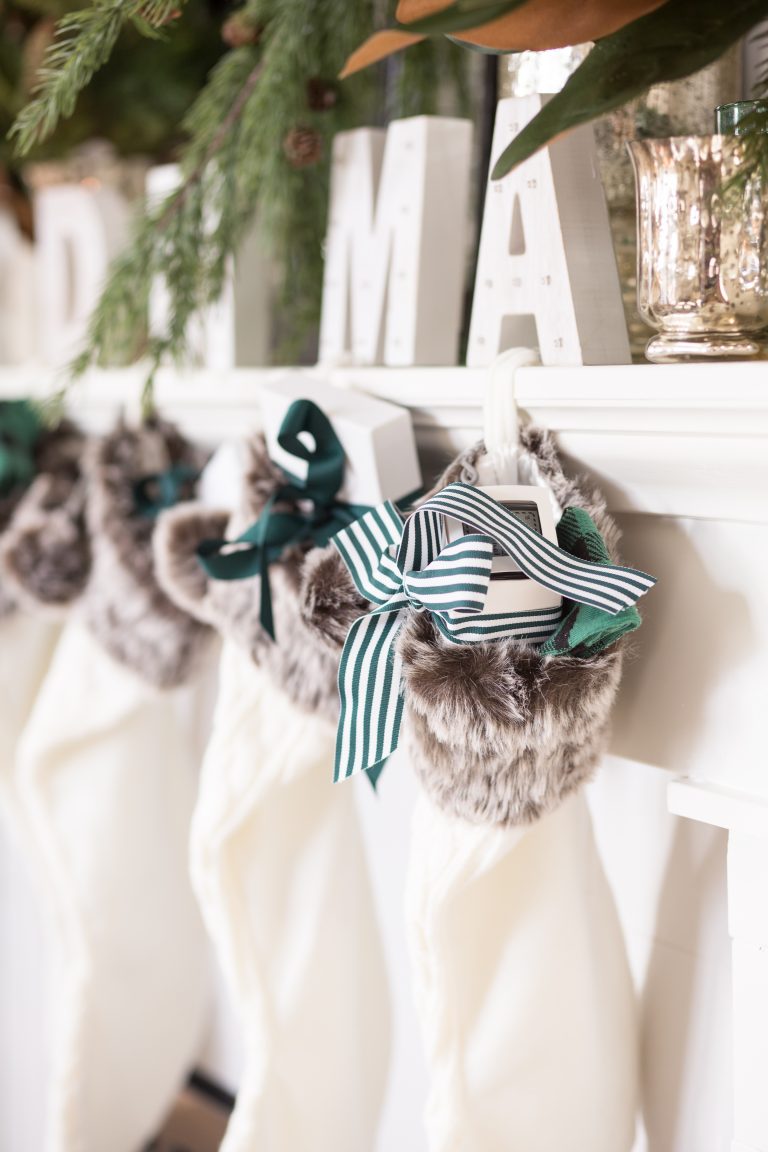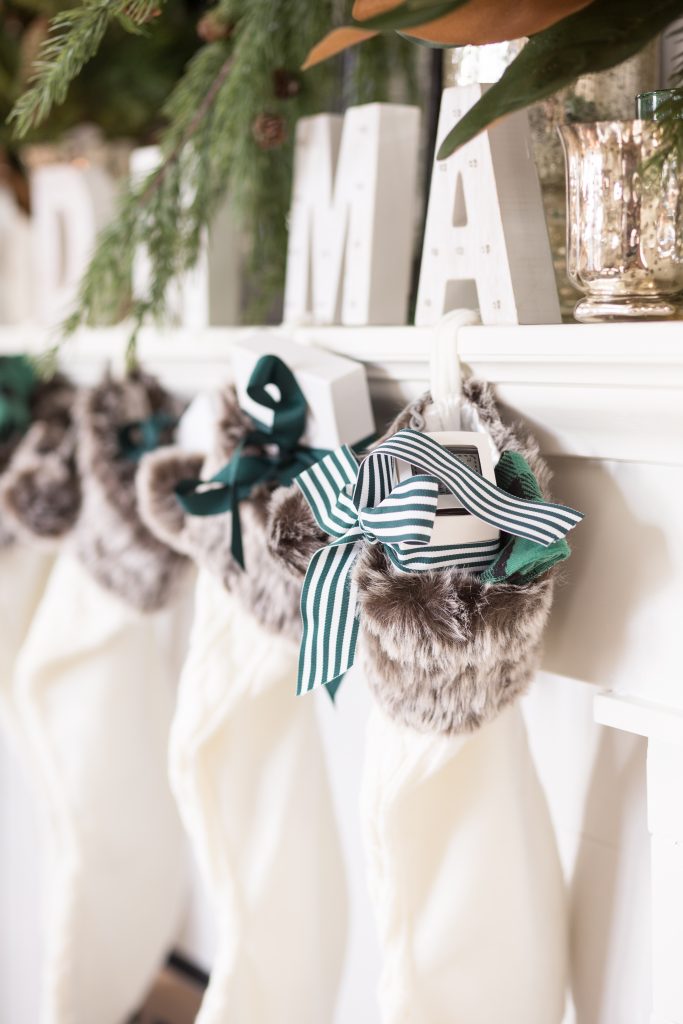 The rest of the room was complimented with other green accents like black and green buffalo check blankets that I purchased at Michaels too, candles, and flowers.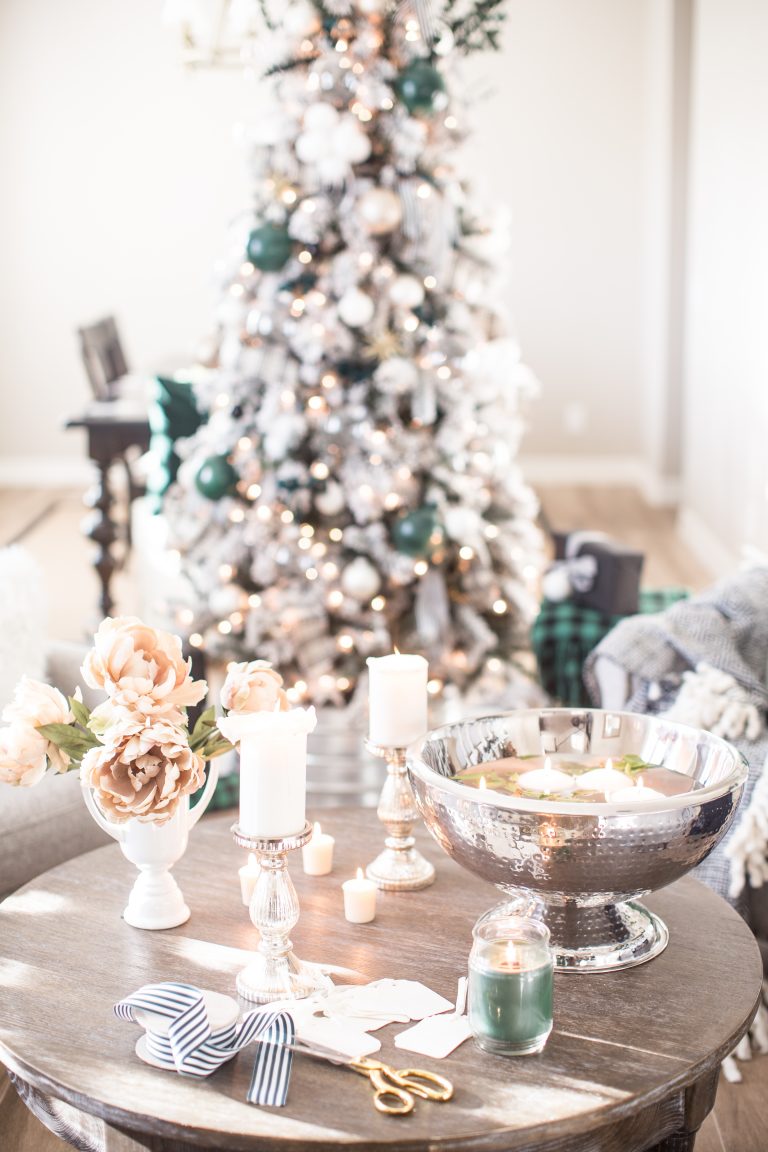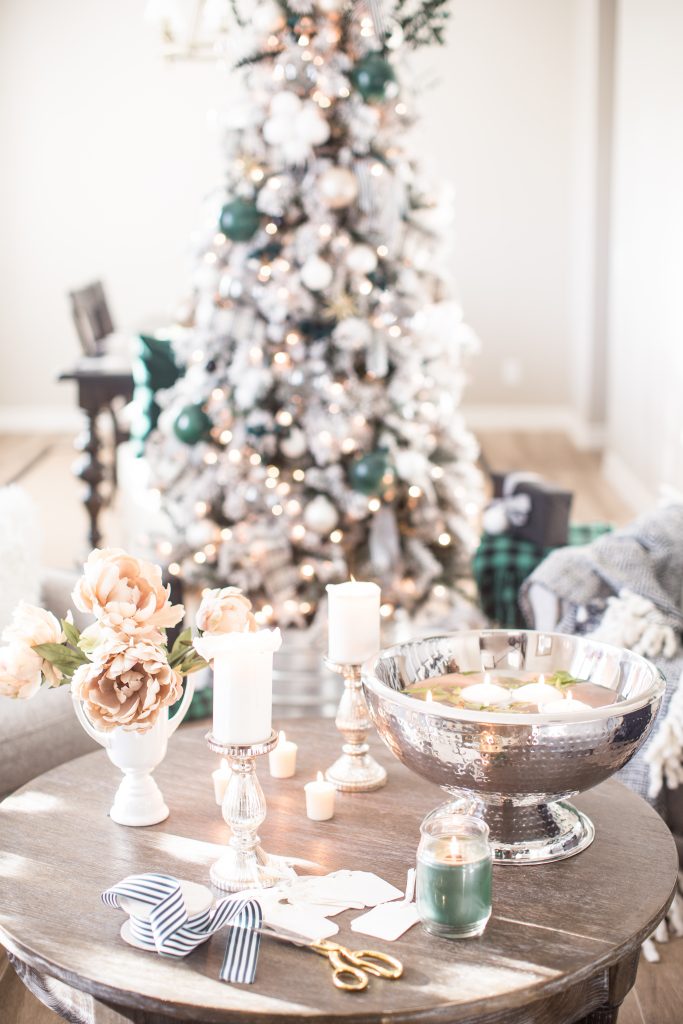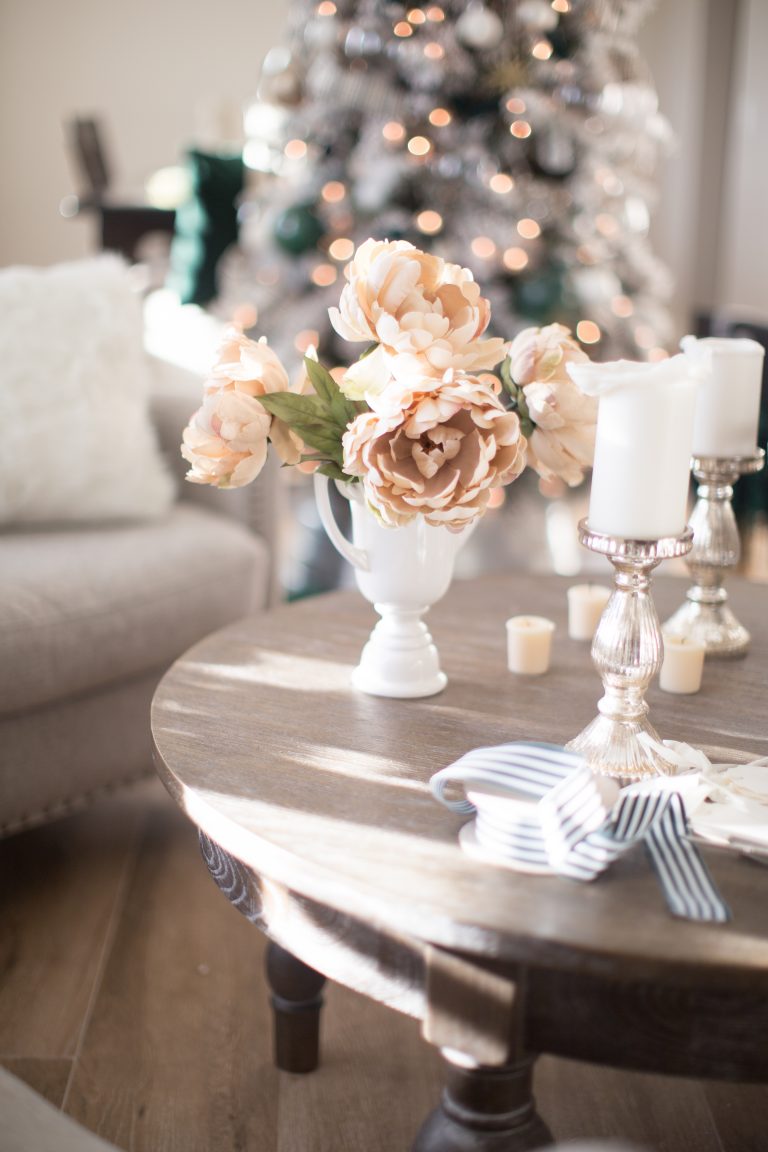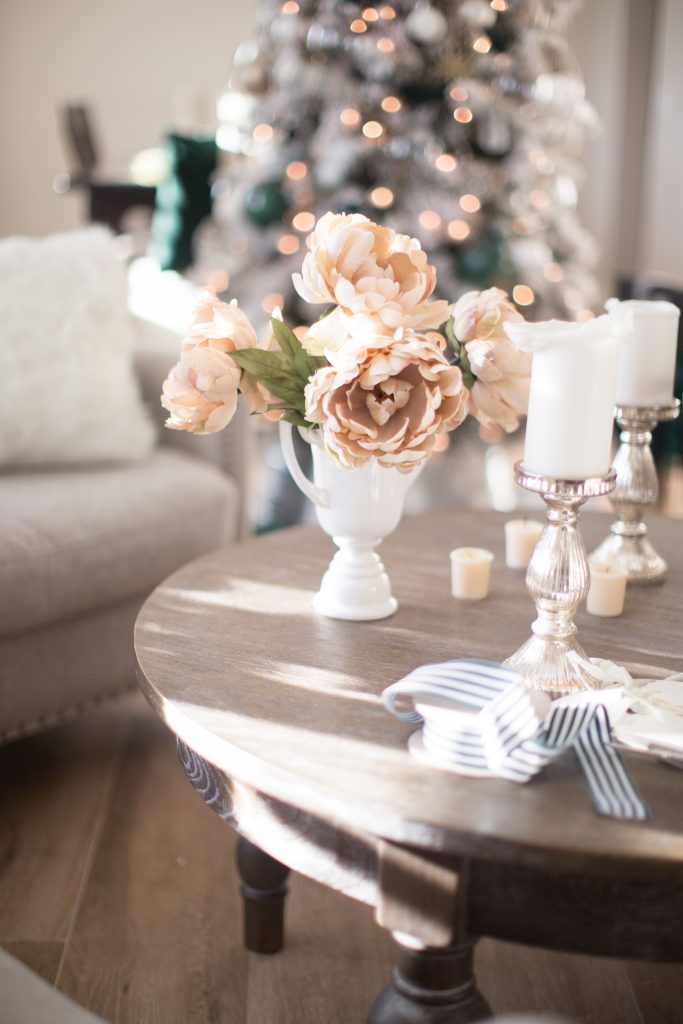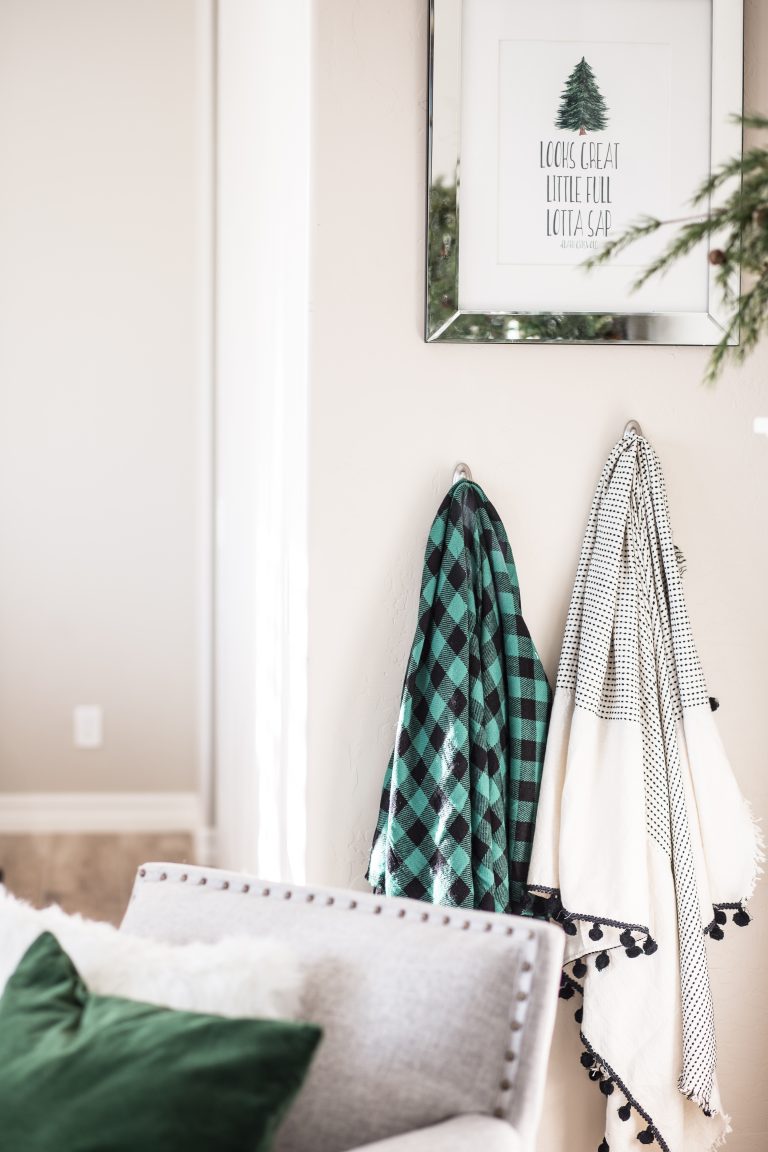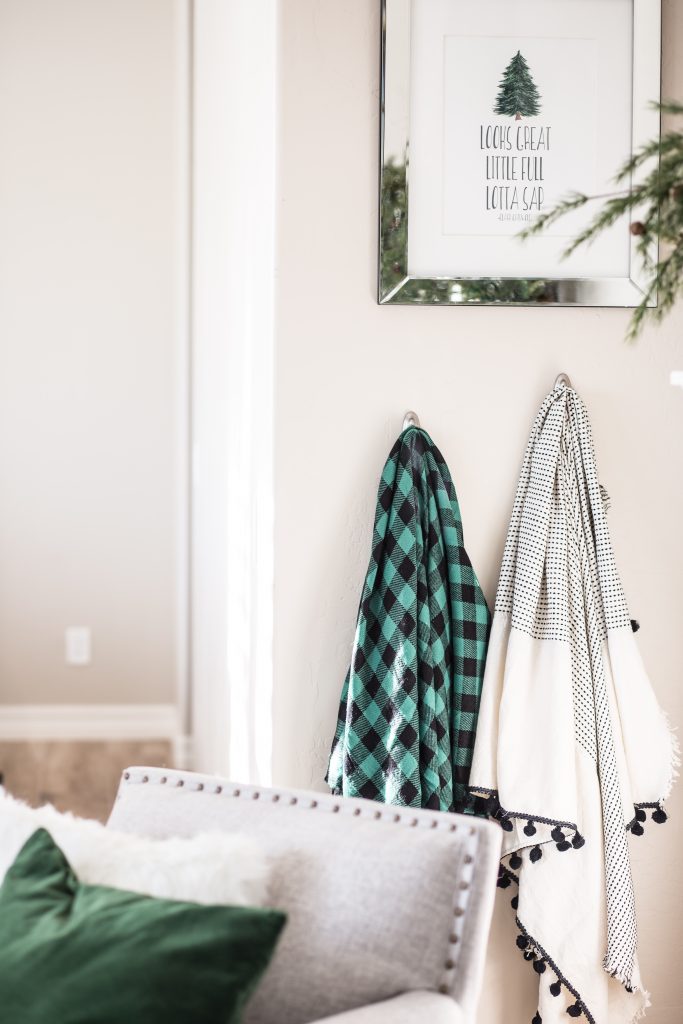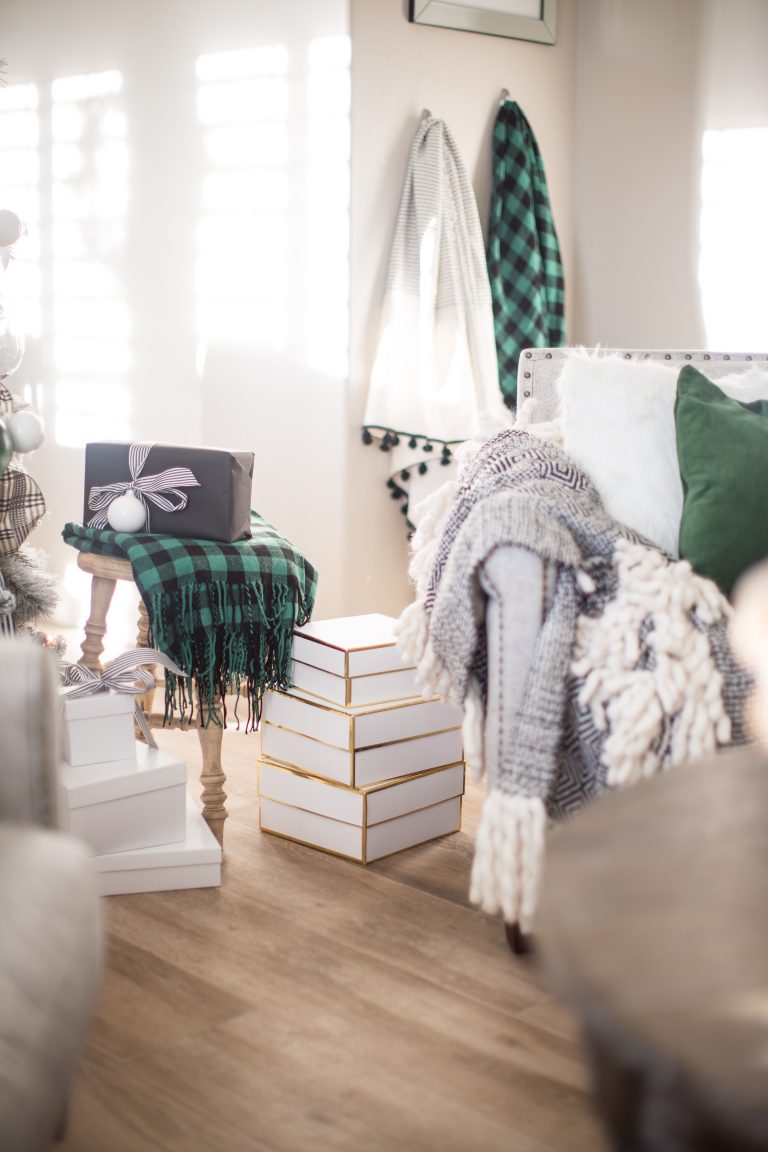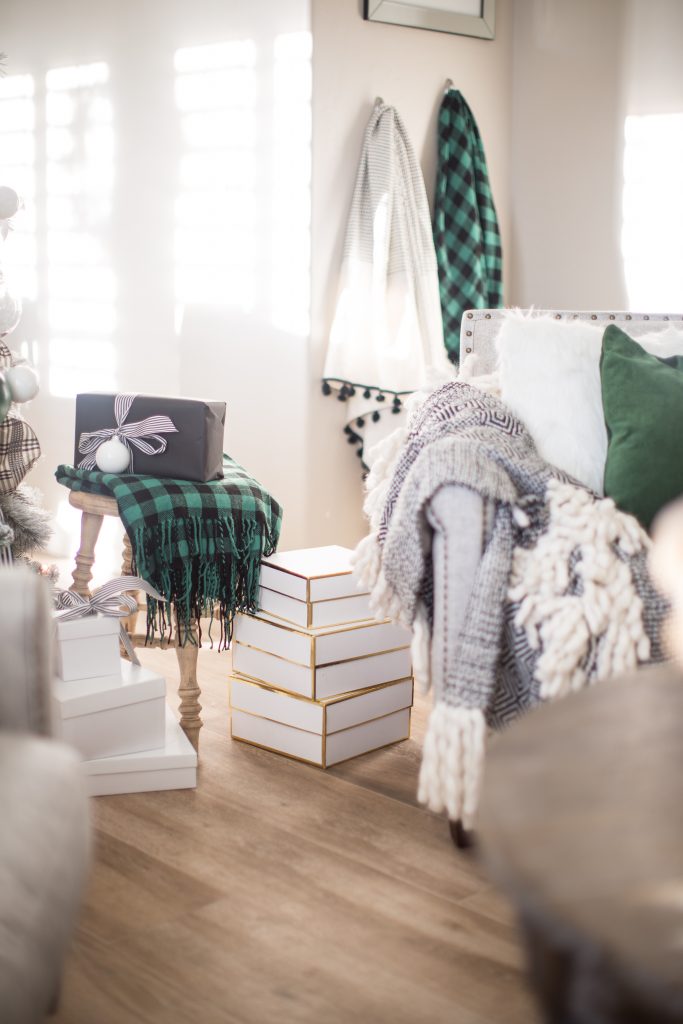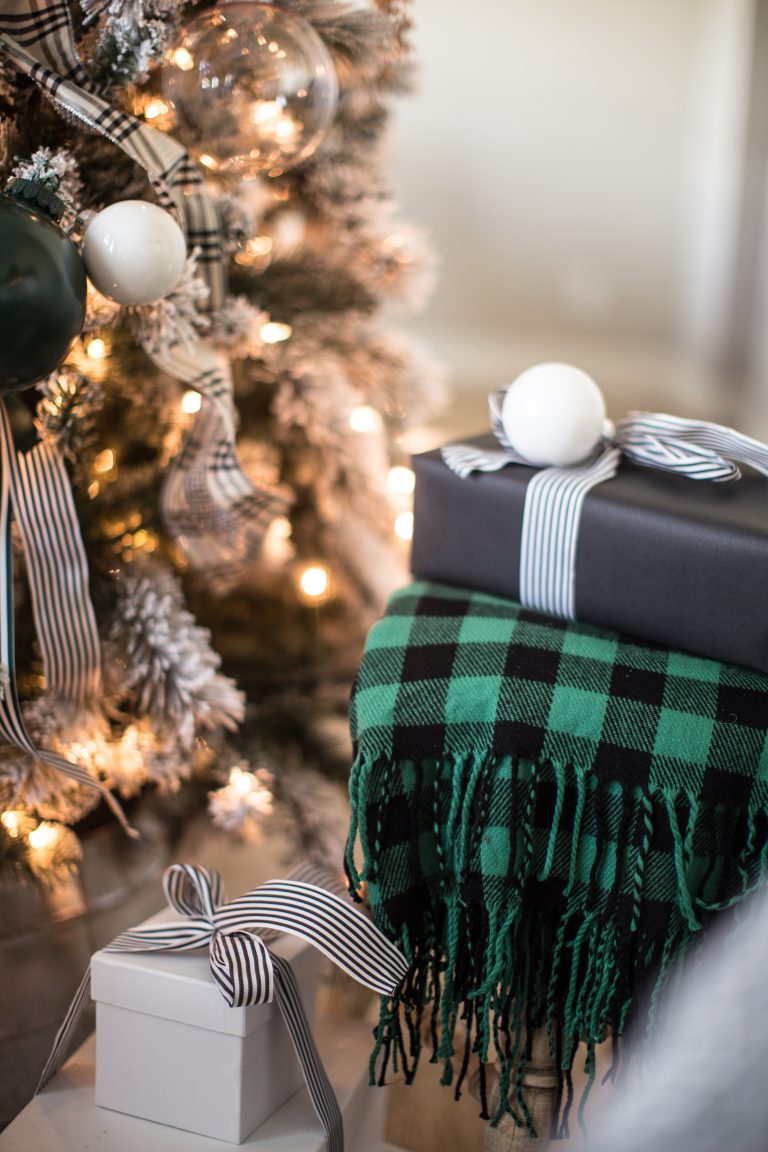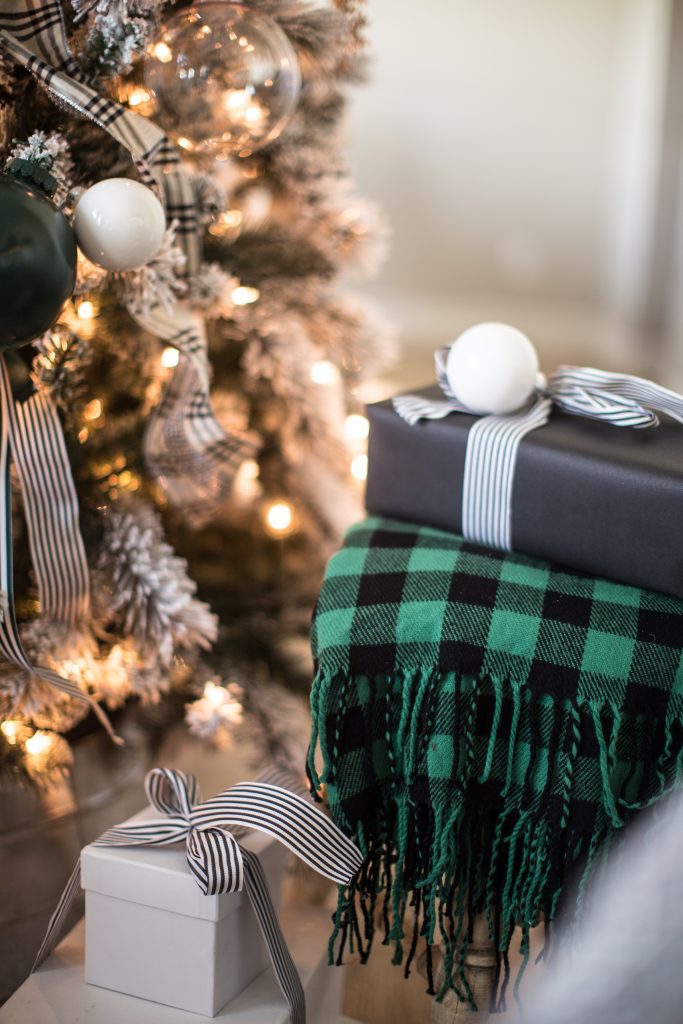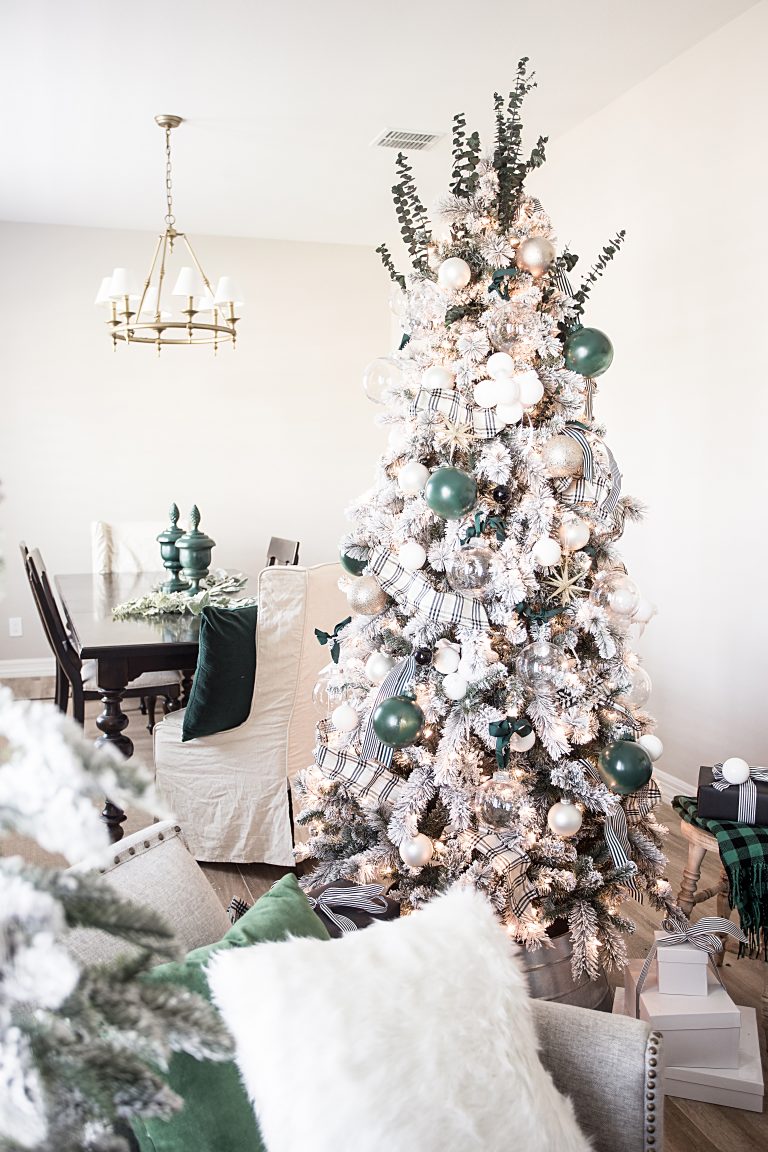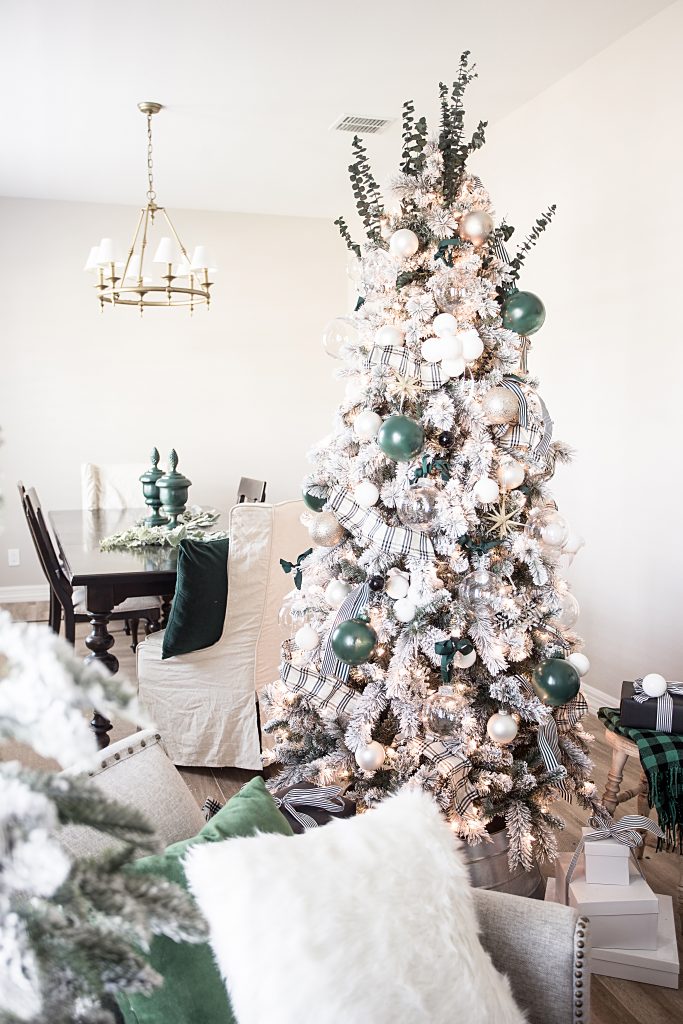 Michaels Christmas Trees Ideas
Check out all my Dream Trees Below! Click on the picture to see more! Which one is your favorite?