Gifts for Dads Who Love to Grill
This post is sponsored and may contain affiliate links, please read my disclosure policy.
This post is in partnership with The Home Depot! The ultimate place for dad's grill! All opinions are mine.
Grilling dad's have a special place in my heart. Mostly because dads who love to grill remind me of my own dad! Growing up I have fond memories of family BBQ's on charcoal grills, neighborhood park grills and backyard grills. The grill and dad just go together and that image is just as nostalgic for me as fresh cut grass is for a country girl. It brings me back to my childhood. A place that makes me smile. If you're looking for a gift for dads who love to grill then a new grill just might be the answer this Father's Day!
Of course all dads don't grill. Just like all dads don't cut the grass or play ball. But each dad brings his own memories to the family and grilling just happens to be ours!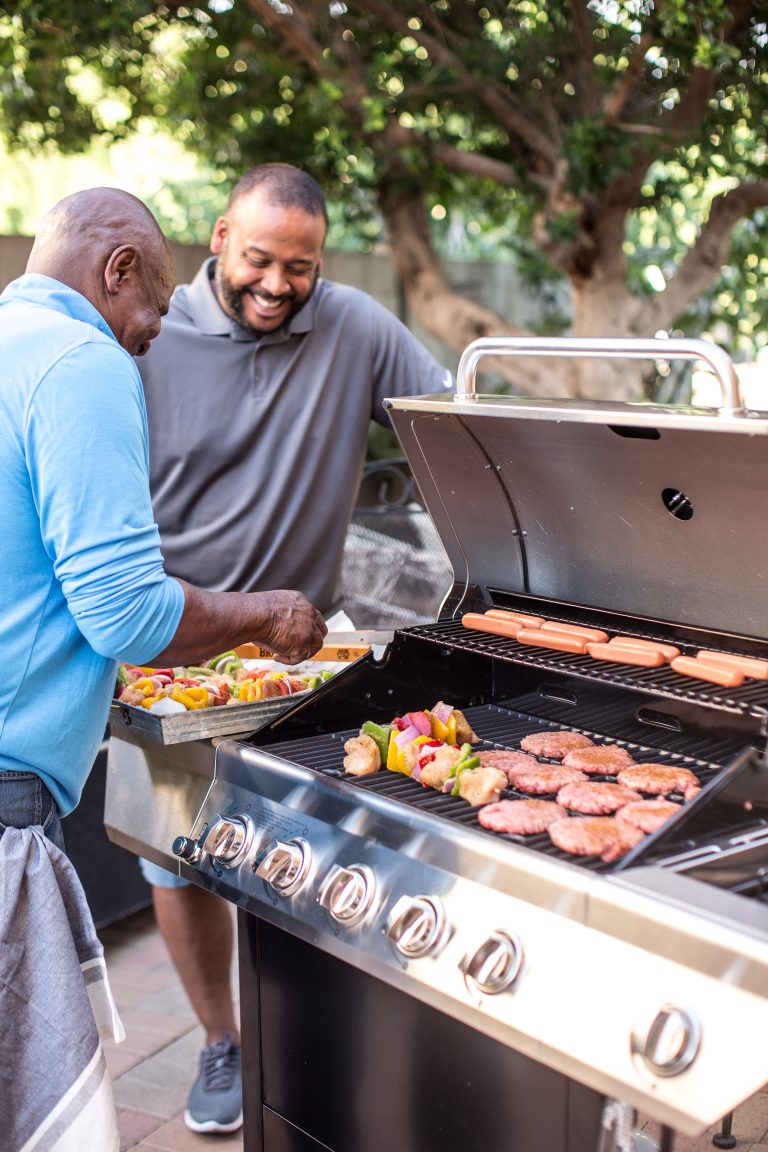 Why do dads love to grill?
Have you ever wondered why dads love to grill?
Well I asked my own dad and this is what he had to say "Grilling has always been a great place to try new recipes. It takes skill and I enjoy perfecting any hobby that peaks my interest! Plus my ribs are just really good."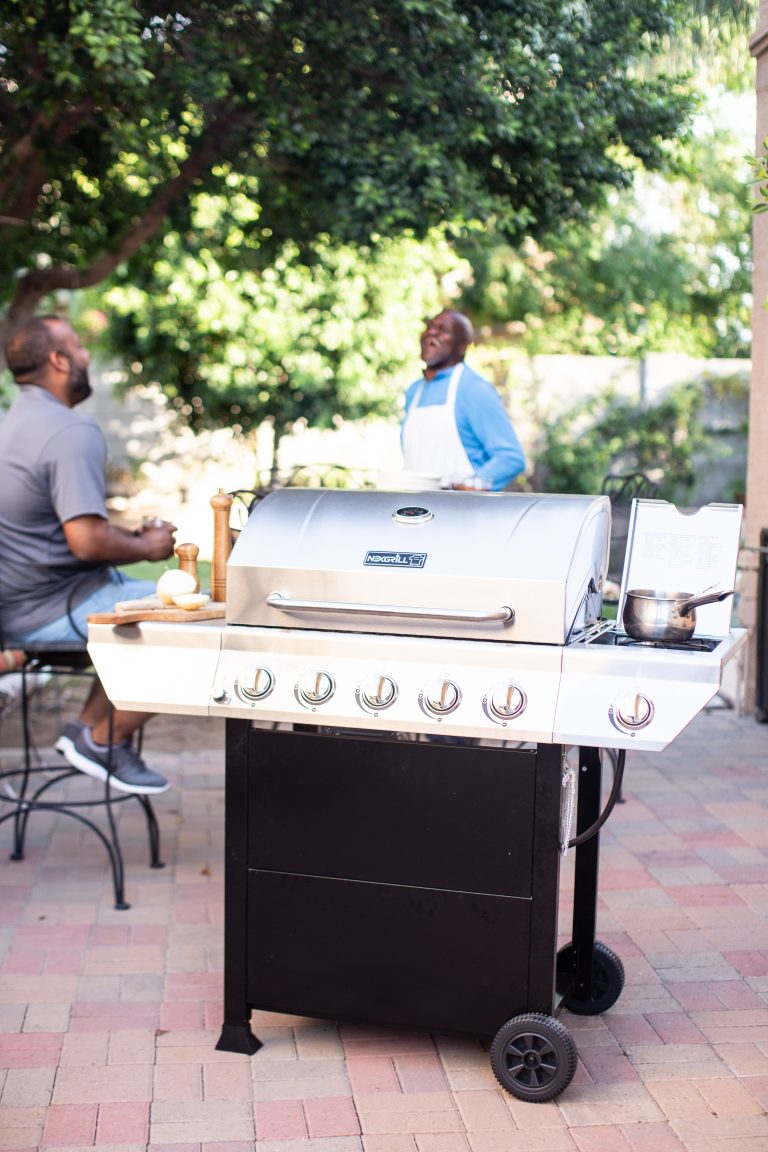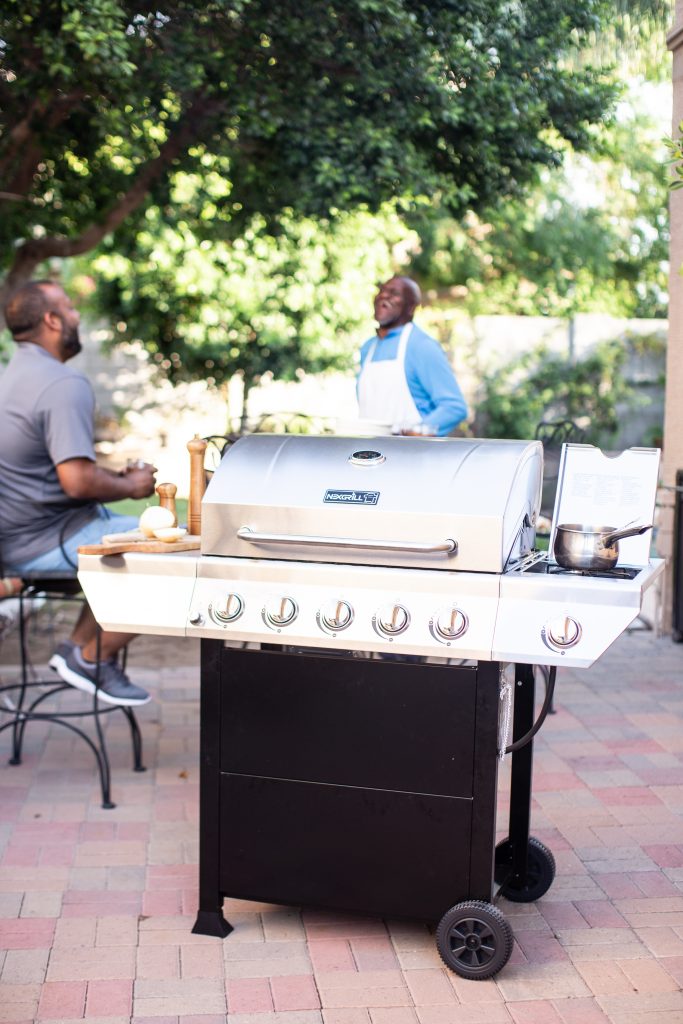 I also asked my hubby and he said "I love grilling because it's outdoors, you can make the best food and I'm usually doing it for family and friends. Plus, there's always a pool to jump into after! "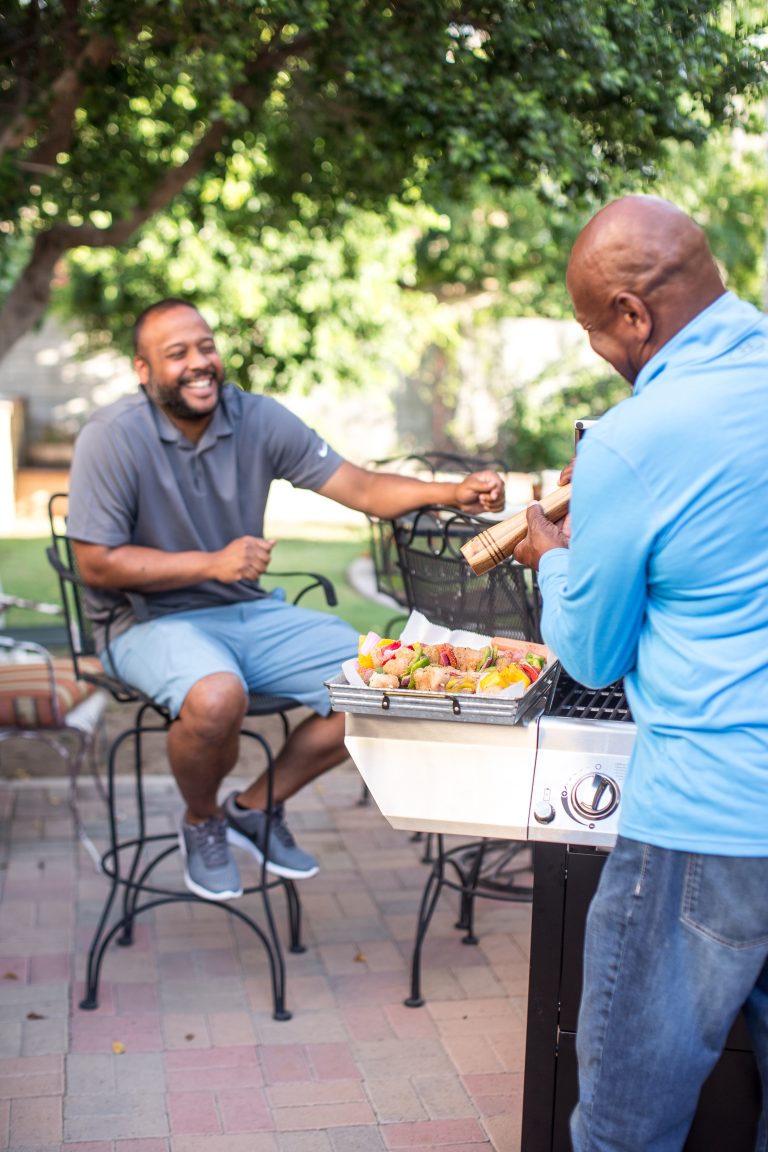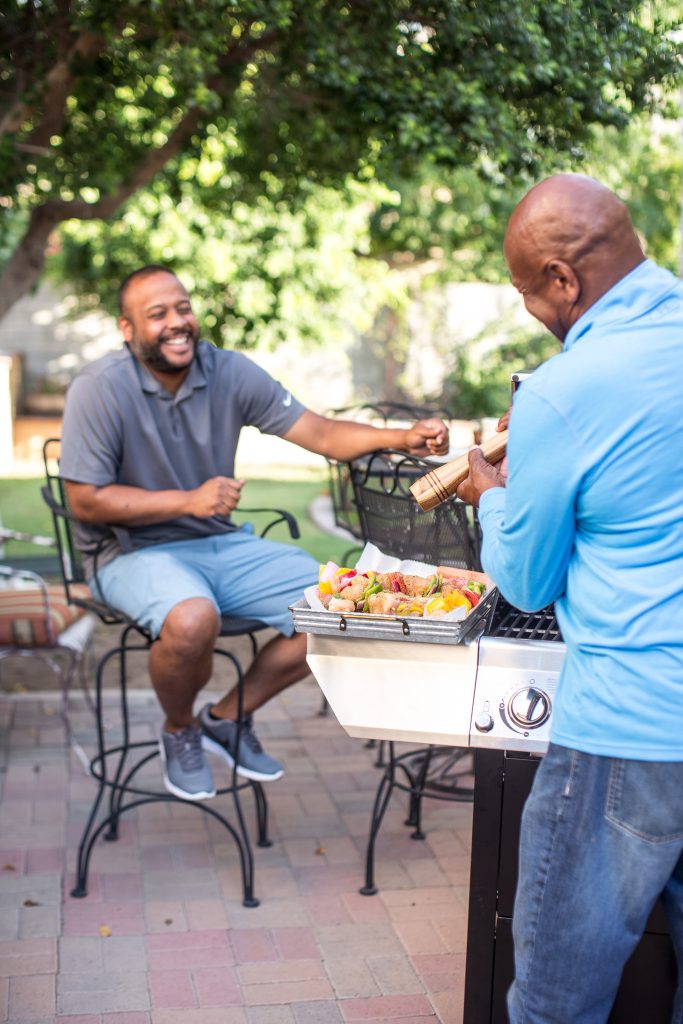 The grill seems to be a center point of every dad in their natural habitat. A place to experiment with smoke and fire. A place to create and perfect the craft of prepping and rubbing. Grilling ends with a championship ring. A perfect burger or even a delicious slab of ribs. At the end, the crowd goes wild!!!!
What type of grill should I gift to my dad?
Grills are as diverse as the person behind them. THD has the top brands and products for all tastes,
skill levels and budgets so that you can FIND THE PERFECT GRILL FOR DAD! Plus it includes Free Delivery when you purchase online and free-assembly when you purchase in-store, from April 25th-June 30th.
>>>>YES free assembly!<<<<
You read that right!
Maybe an old school charcoal is more your dads style or maybe he prefers the ease of propane like this one from Nexgrill. Coming in at only $169.00 it's the PERFECT price point for the beginner or the master who's adding onto his bbq collection. This grill features the basics that takes the grilling hobby to the next level.
Side burner for sides.
A side burner is a great addition for the griller who loves to cook ribs or anything that needs basting. Side burners are also used for sides like beans and bbq sauce!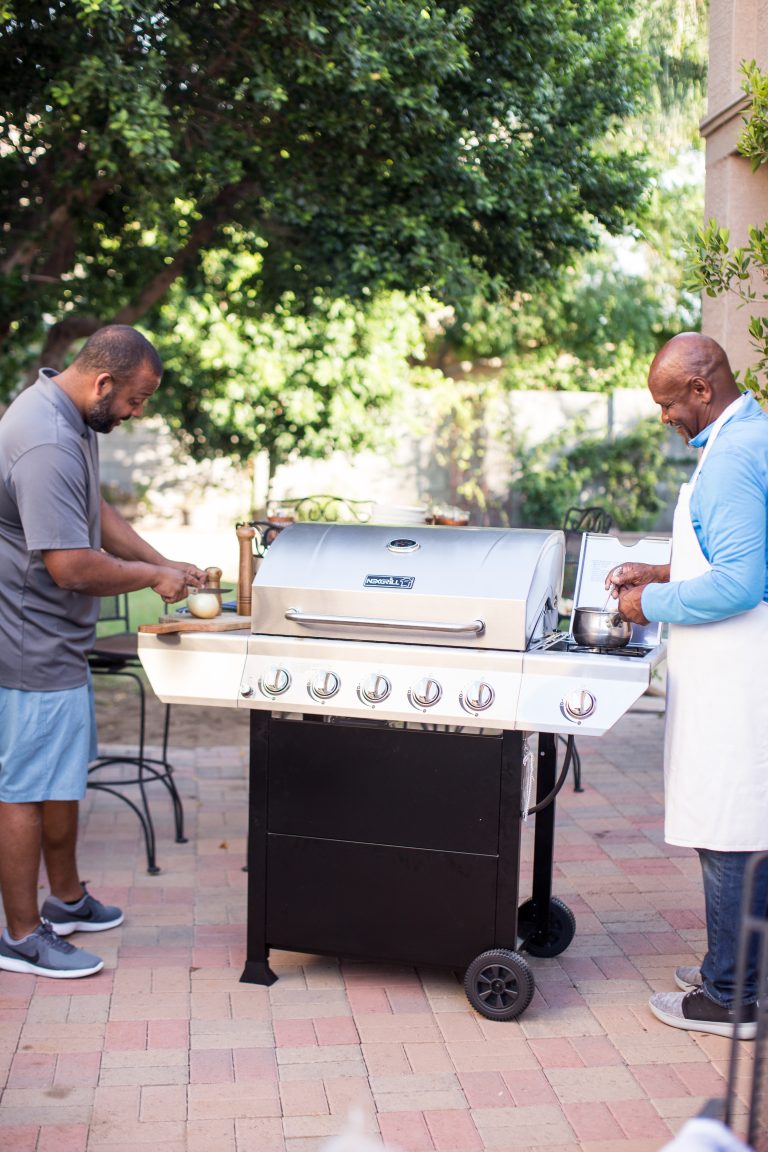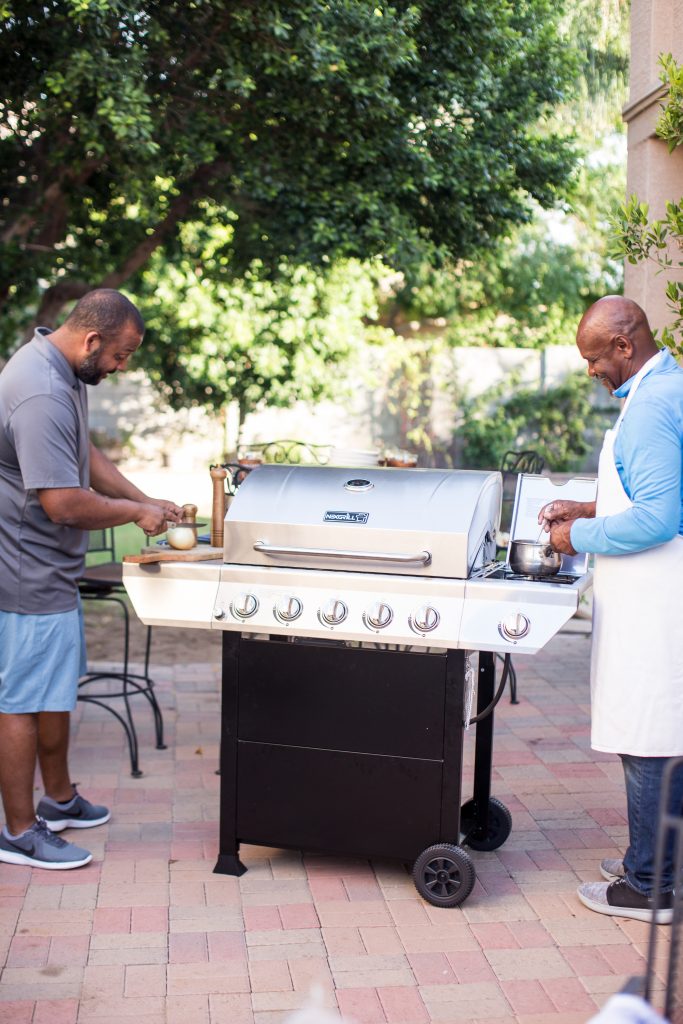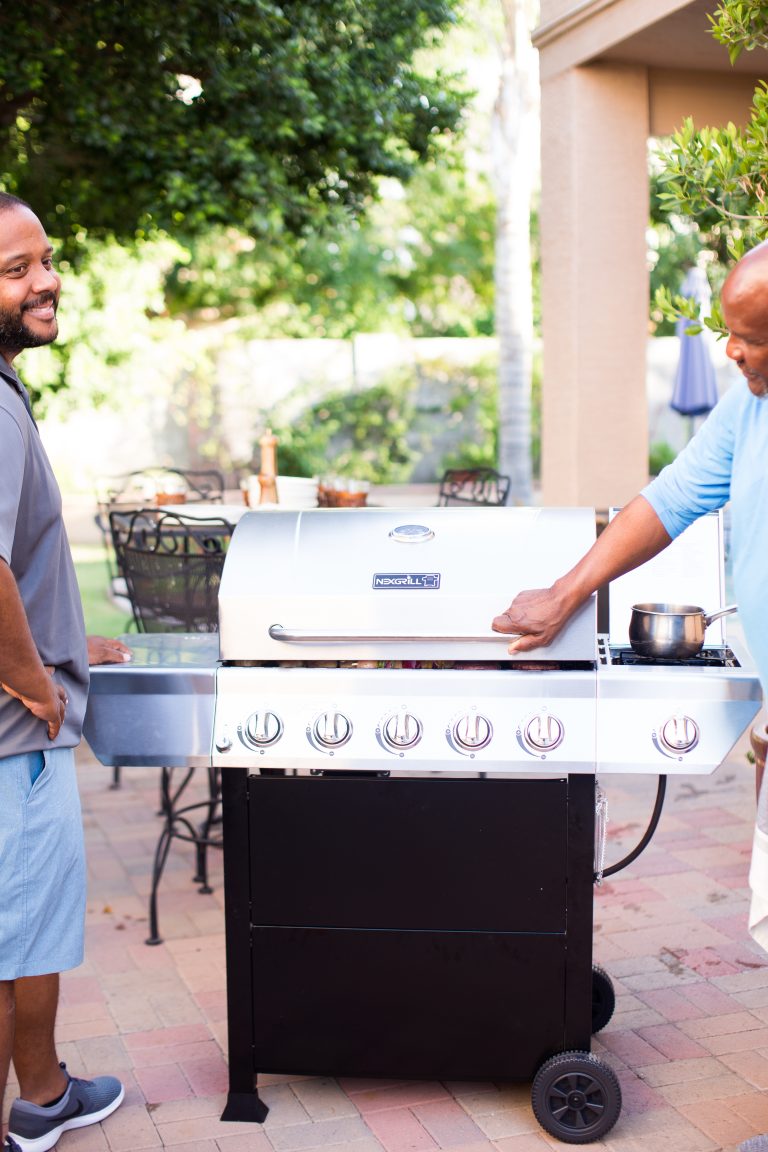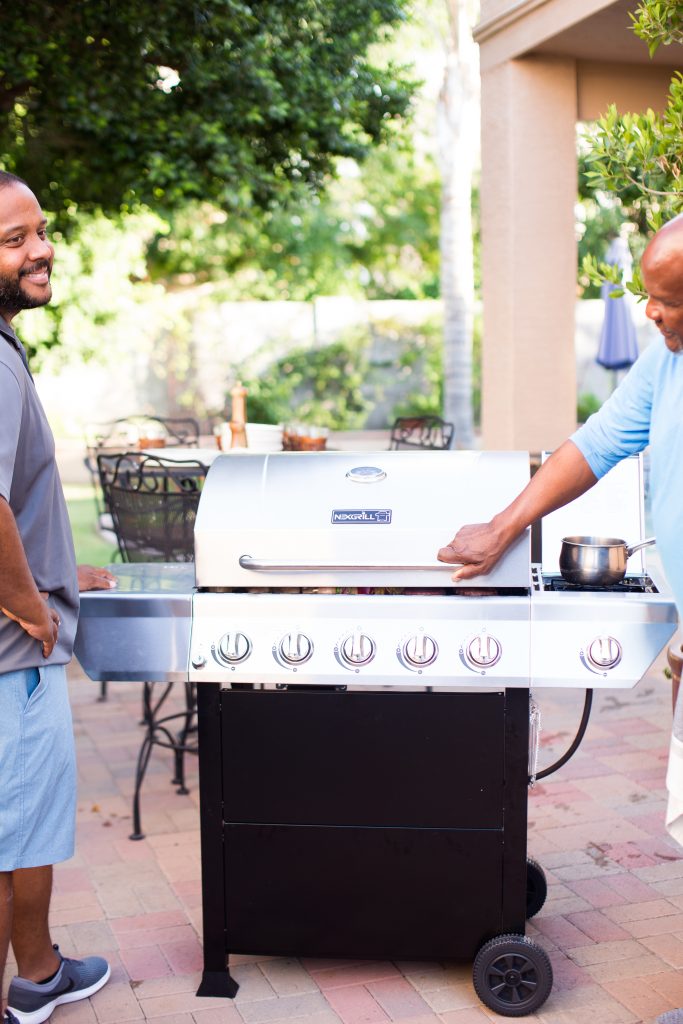 Prep area for meats and veggies.
Cutting meat and veggies outside is convenient for those dads who don't want to miss out on the party! Also you may need to remove your meat and add seasoning so a small prep area is perfect. Plus the stainless steel keeps things sanitary for easy clean up.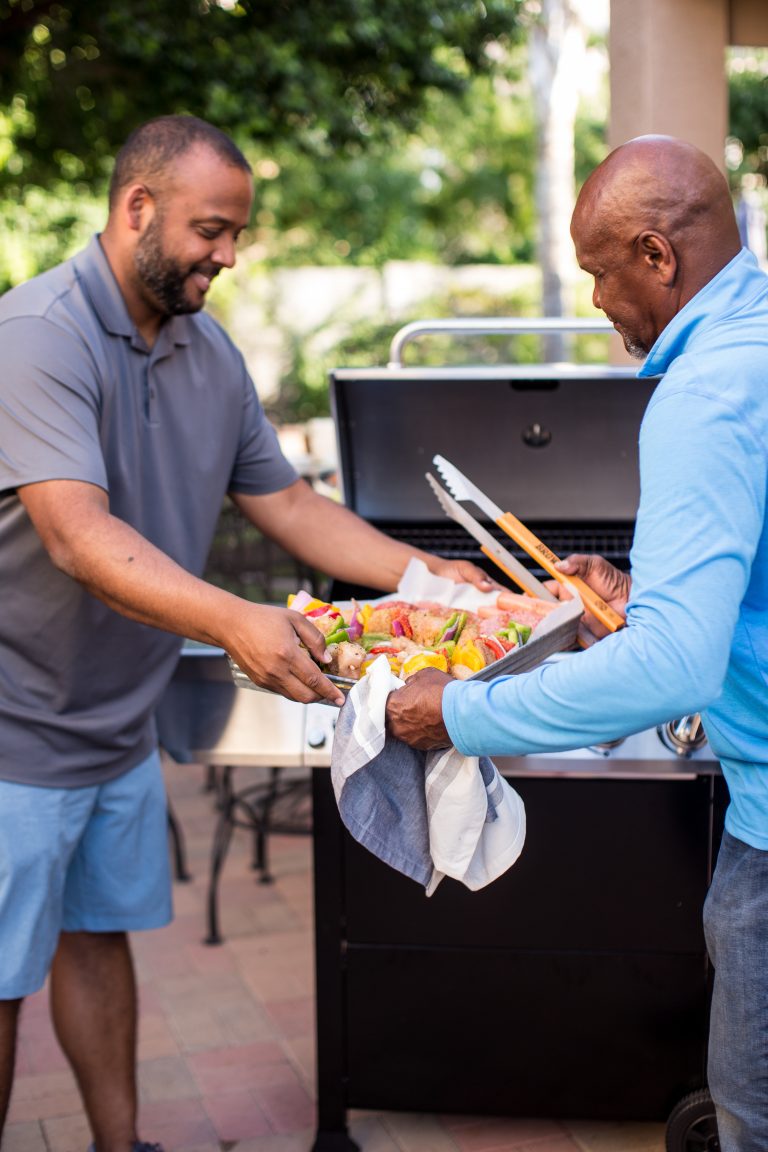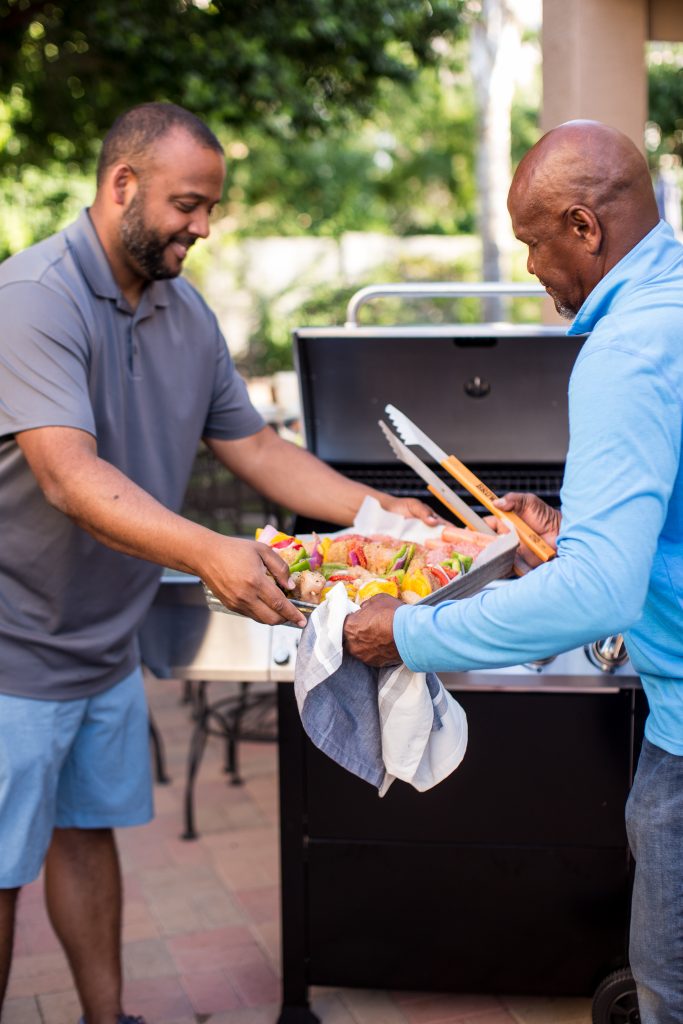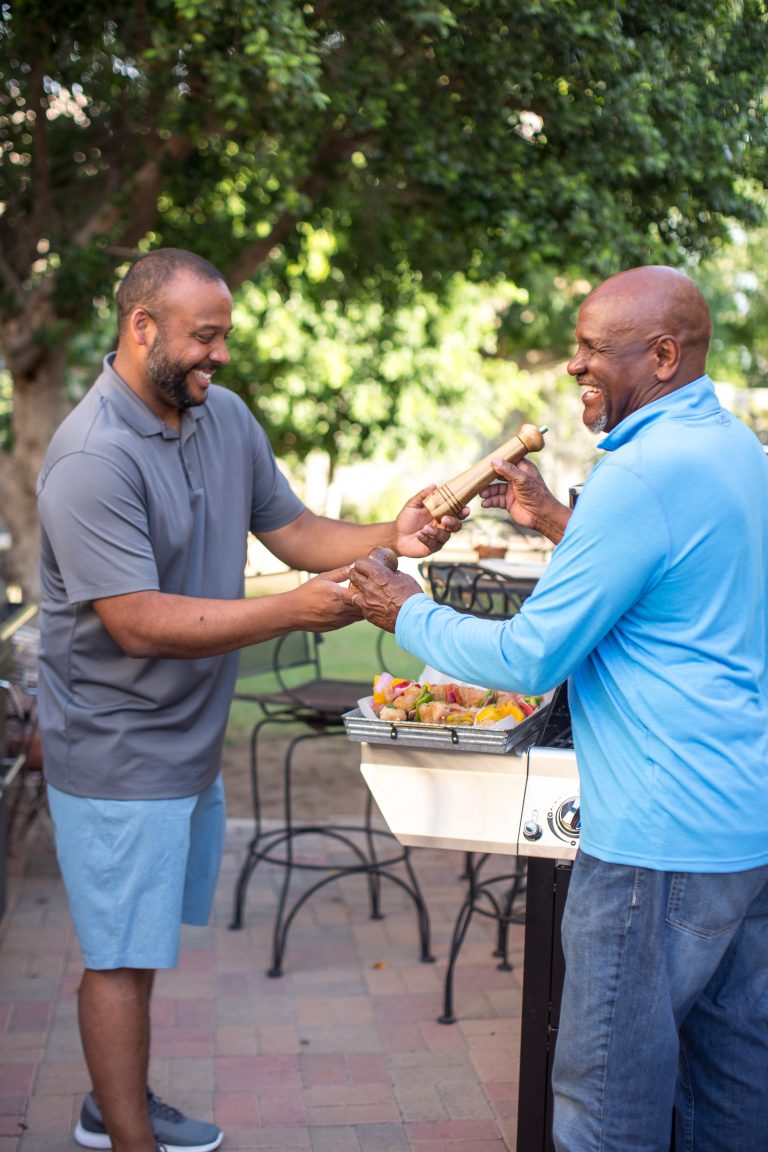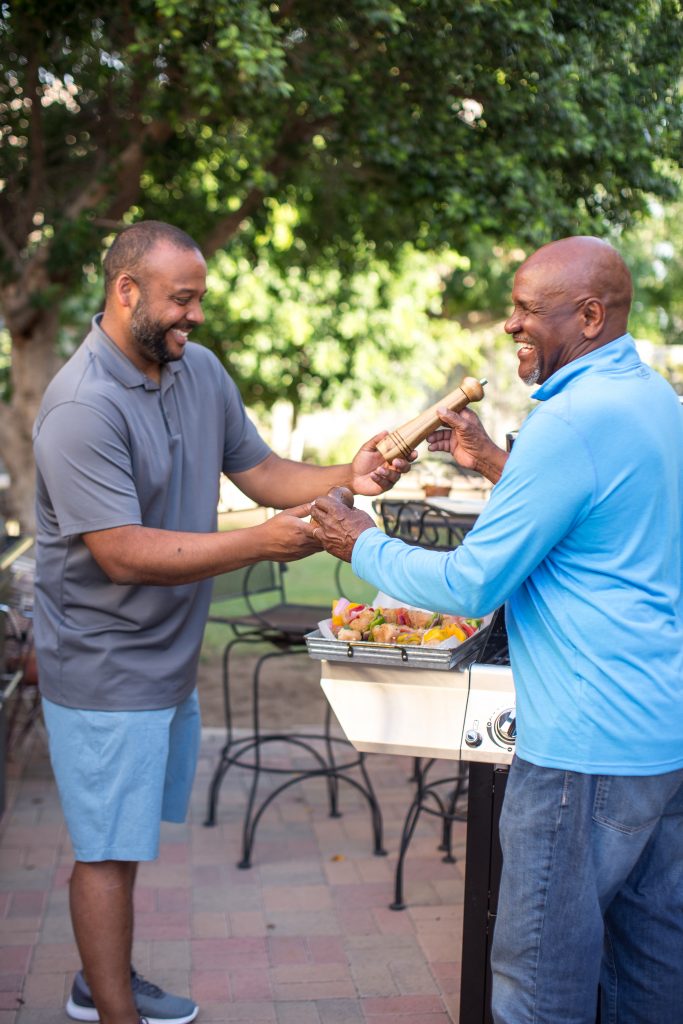 A line of burners to help with heat control.
The more burners your grill has the better heat control you have! This means maybe you can cook burgers on one side and chicken or fish on the other that needs different heat amounts!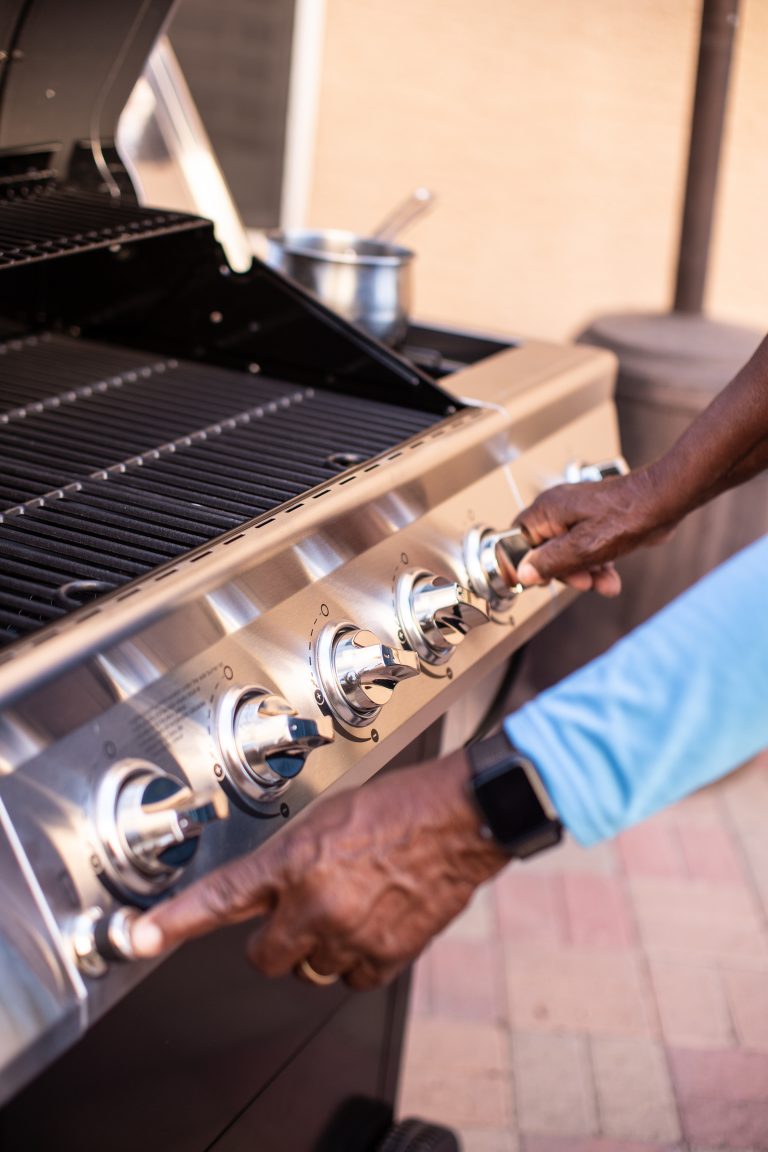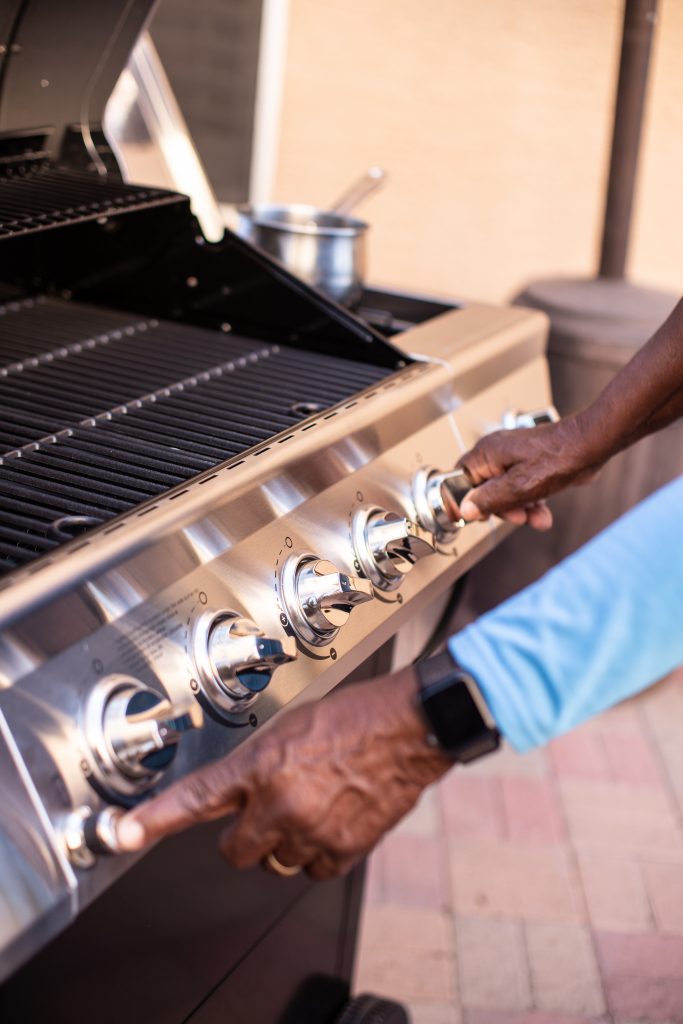 Oh, and plenty of cooking space!
Make sure when your shopping for a grill you know what it will be used for! Big family? Small family? A griller who loves to just do burgers or maybe a grill master who love to do other things like ribs and fish! You might need a larger grill opposed to a smaller one!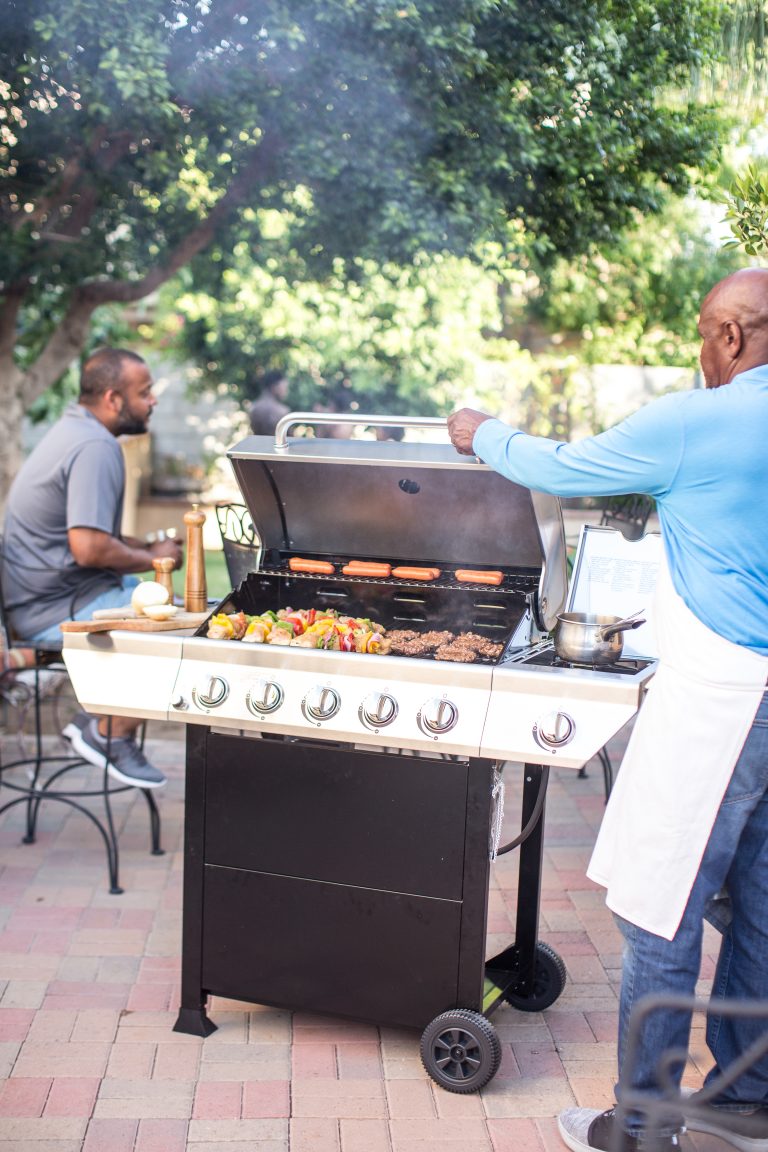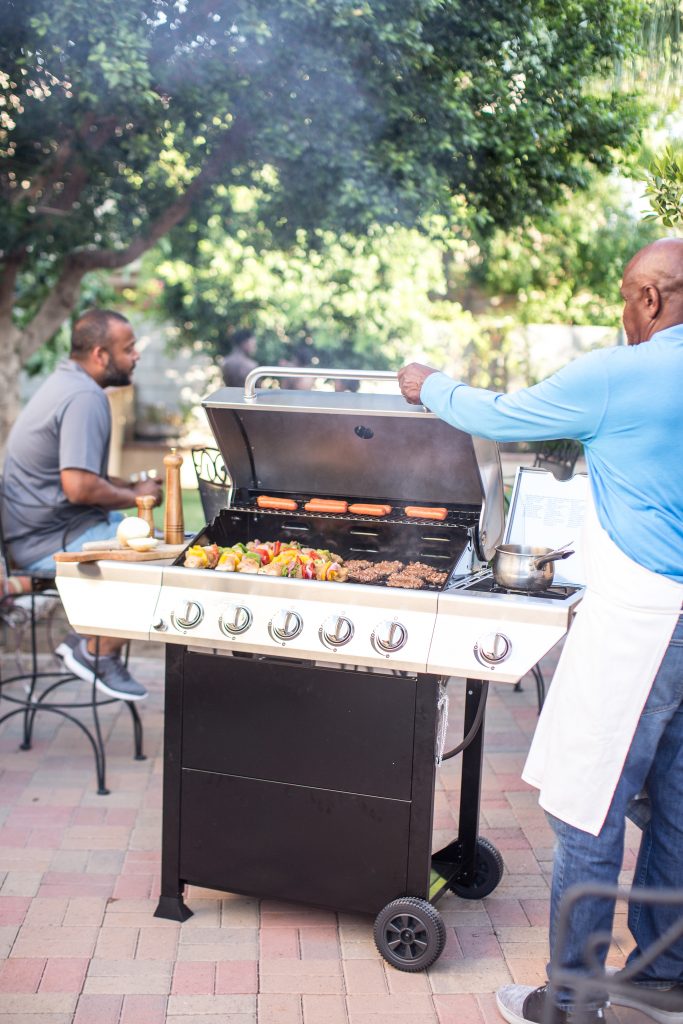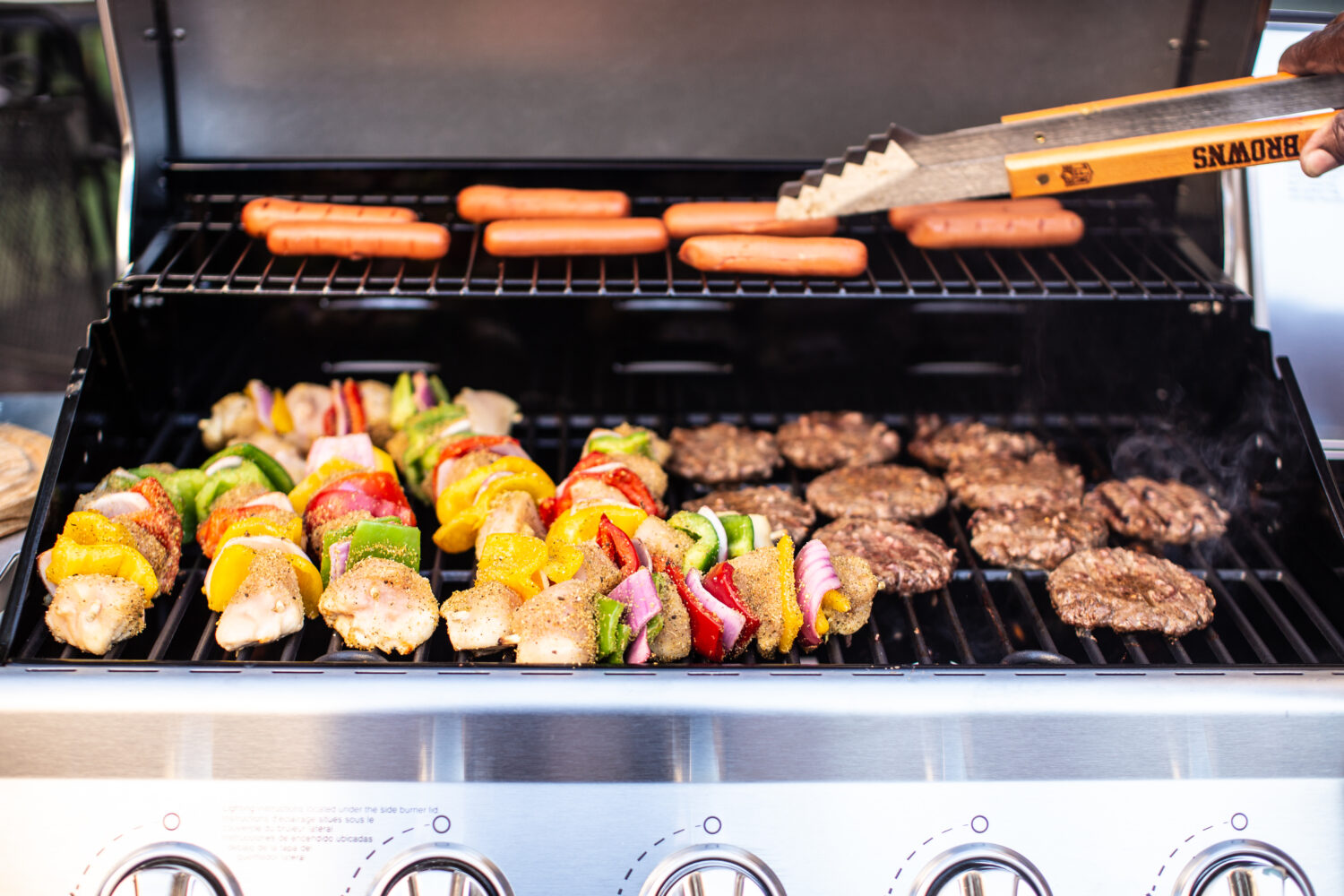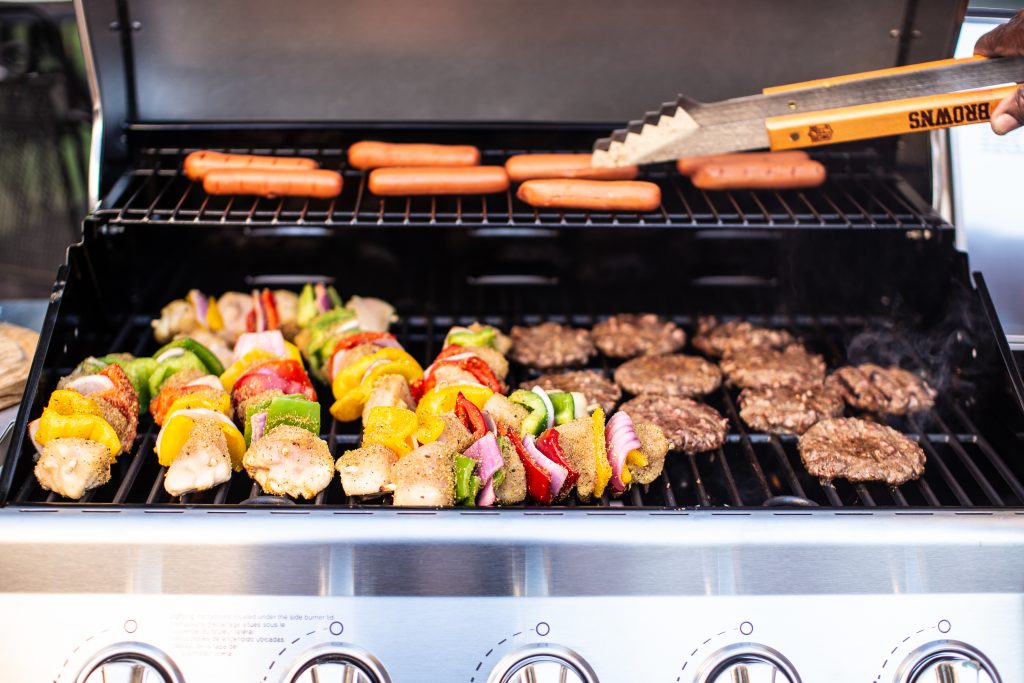 So look for all these features and more! Remember to measure your space before you buy a new grill and make sure your dad doesn't have something similar! (My dad loves to cook with charcoal and gas! So this gas grill was an add on to his collection!)
Your grill matters! But not as much as the master behind the grill!
Grilling, unlike any other dad activity is also a place where time seems to stand still. Jokes are made, stories are told, questions are asked and lessons are given.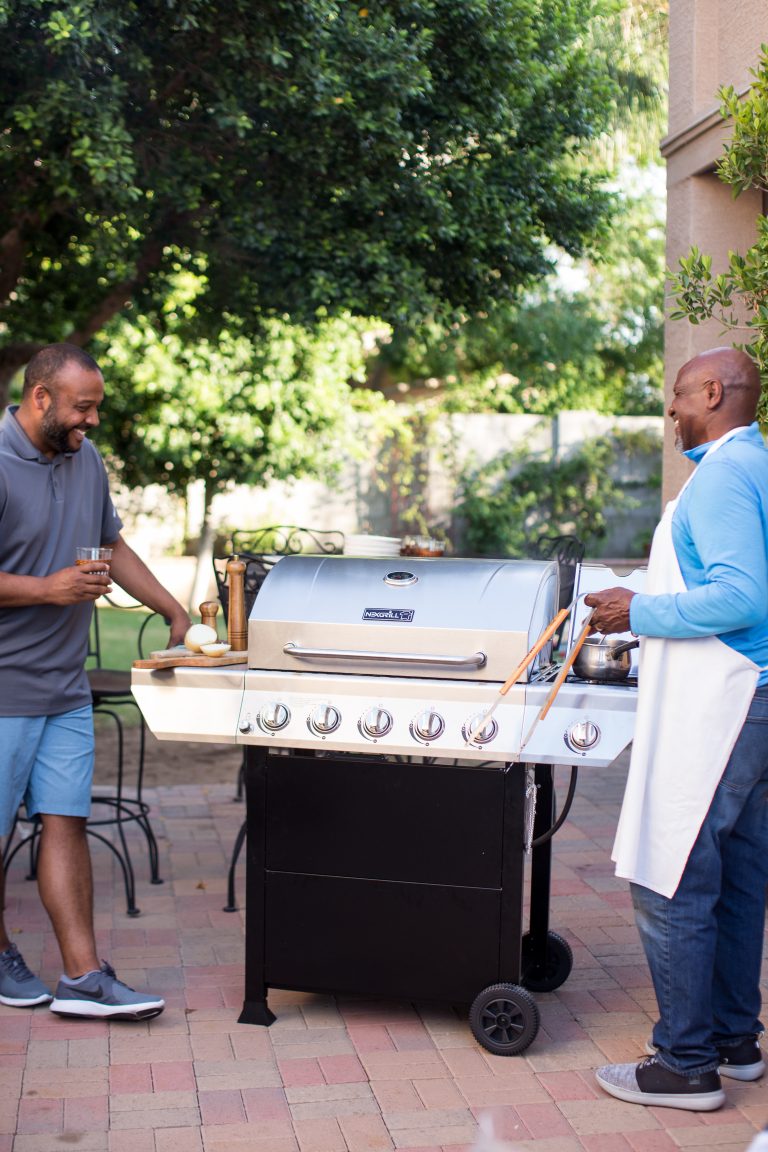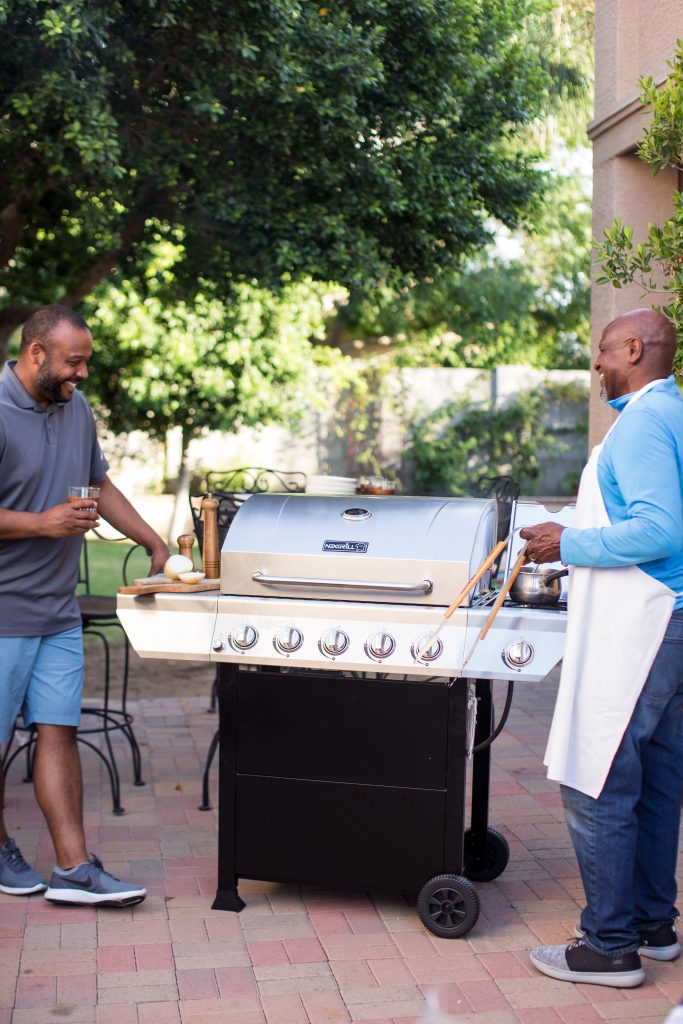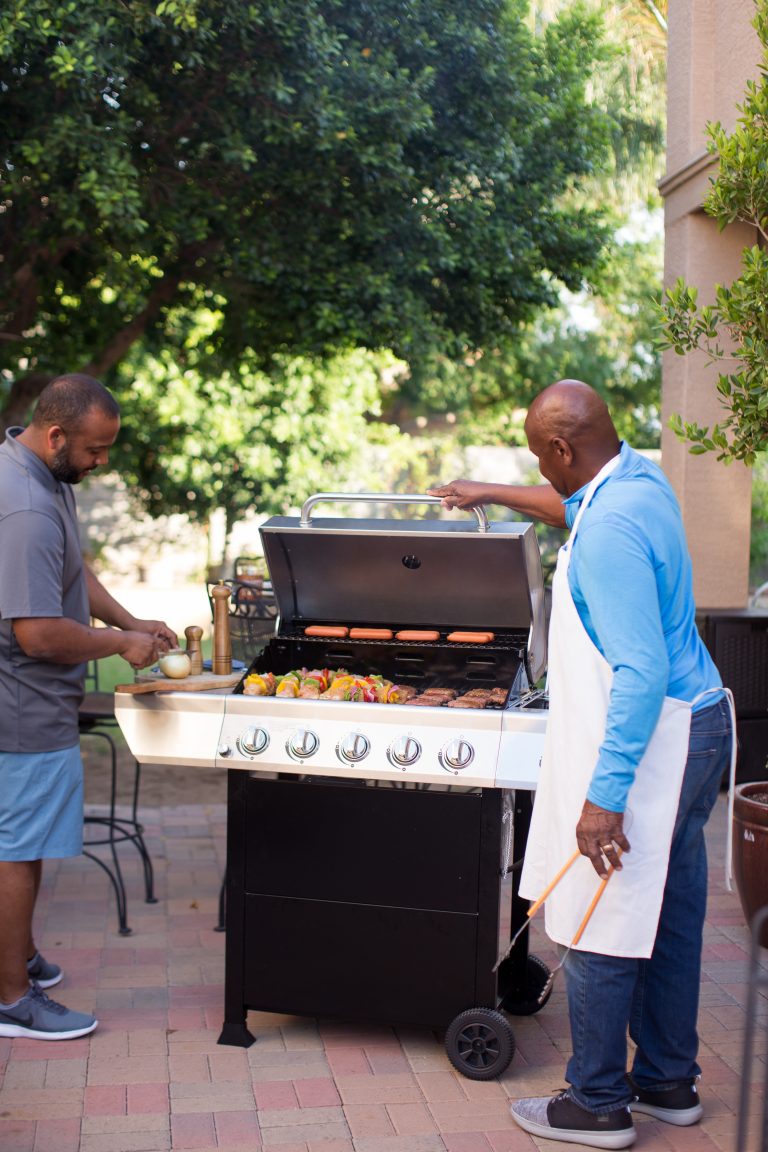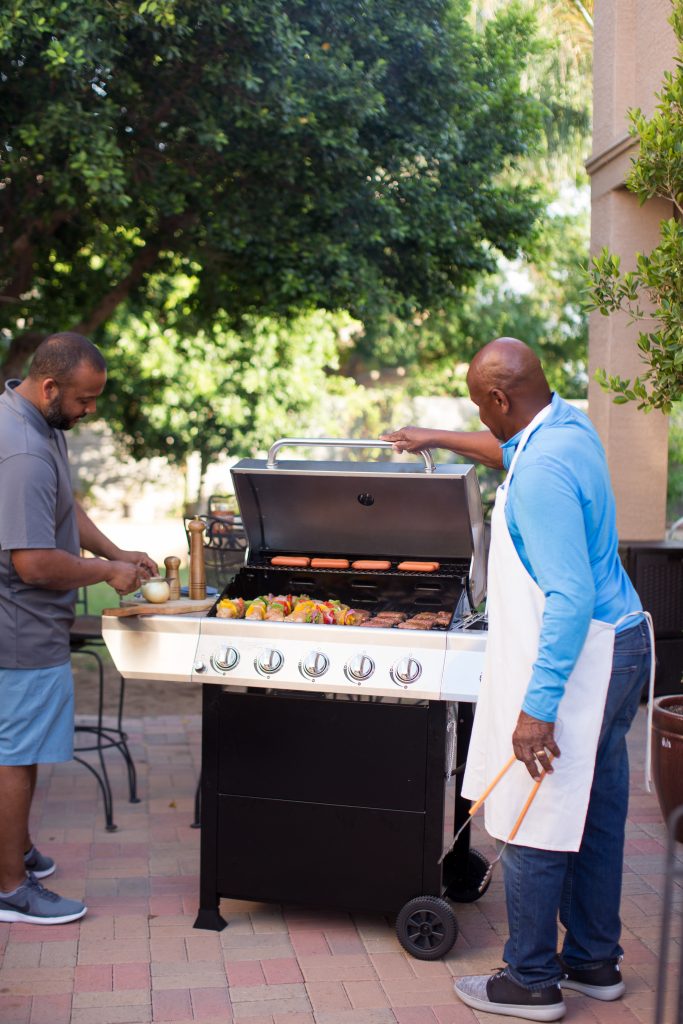 We love to see our dads over the grill. Showing love for the people in his live because you know that love includes you. No matter what he's grilling in his geeky dad apron, fan based grilling tools or maybe just a cold soda/pop in hand you know that grilling is his way of saying. I love you.
Check out a perfect collection of accessories to go along with your new Nexgrill all on The Home Depot!
---