Sherwin Williams/Pottery Barn Functional Gray
This post is sponsored and may contain affiliate links, please read my disclosure policy.
So I decided to give my little yellow sideboard a little gray makeover. Why? It was hard to coordinate everything around the pretty yellow color.I think I might use it in my guest room. I really did love it but it was time for a change.
The folks over at Sherwin Williams let me try out there new Pottery Barn Winter Line and I picked a pretty extra white for the laundry room and Functional Gray for this pretty number. Twice a year Sherwin Williams and Pottery Barn collaborate and bring us two special collections of perfect seasonal colors! I ended up using the Emerald Line because of the self priming formula that makes its super easy to wash and a provides a beautiful smooth finish! It's the best line they have for interior paint and its fabulous! I cant wait to show you how I used it in the laundry room!!!!
Check out the rest of the fall/winter line! I think I could use every single one in my home!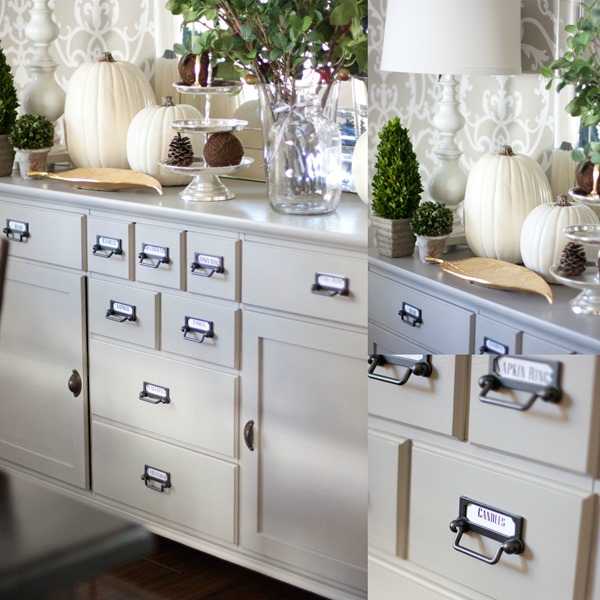 I also added these special little label pulls that I found at my local Target. YES! Target!!! You can find them in the hardware section with an entire selection of pretty knobs.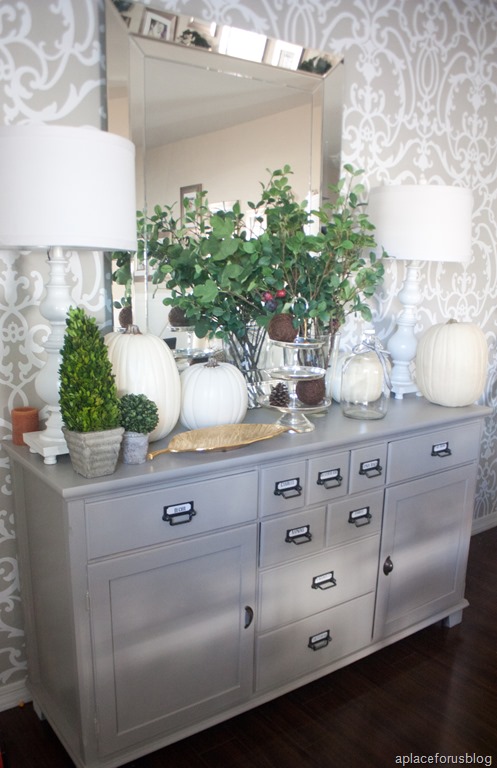 Do you have this section? I shop at a Super Target so it might be different.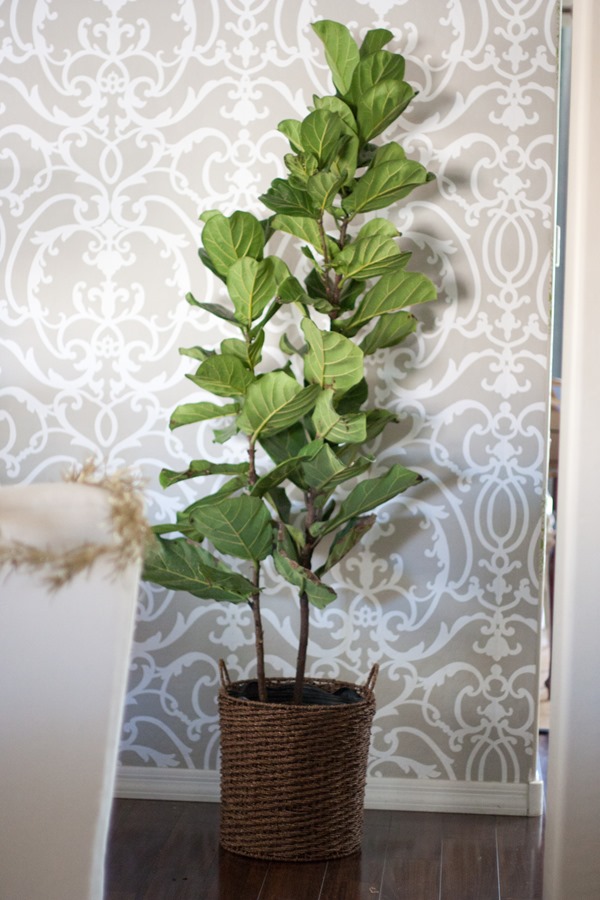 Ohh! and I just had to show you a shot with my West Elm pillow that I won on instagram a couple of weeks ago!! So cozy and goldy..ha. You can find it here.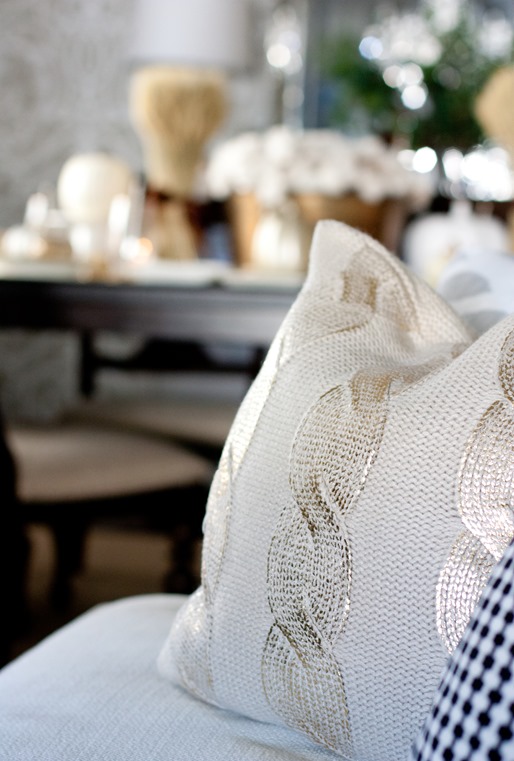 Special thanks to Sherwin Williams for providing the paint and supplies I needed to complete this makeover!