Under the Stairs Organization
This post is sponsored and may contain affiliate links, please read my disclosure policy.
This post contains affiliate links!
If there ever was a space that needed to be organized, it's that dead space under the stairs. I've seen this space used in the most creative ways like playhouses/play spaces for kids, with drive up windows! But my kids are older now so gone are the days of toddler spaces! In my last house I actually used this space for all of my overflow of dishes and entertainment pieces. Remember that? In this house our space is a bit bigger so I decided to use it for our craft supplies and school memorabilia! You will also find photos, older electronics ( laptops, phones) and stuff like camera supplies and my cutting machines!
I'm THE worst at taking before pictures. I thought I did but I could NOT find them on my camera card! If I do, I will update it for you! But just imagine a hot mess of stuff piled up so high you cant reach the back of the closet without digging your way through. That was this closet! haha!
This closet gets little to no light so it was very hard to photograph but here is the rest of the space as far as you can see. It actually turns a corner and that's where you will find my decor stuff. Unorganized for now but Ill get to it soon! Right now it's all about the crafts!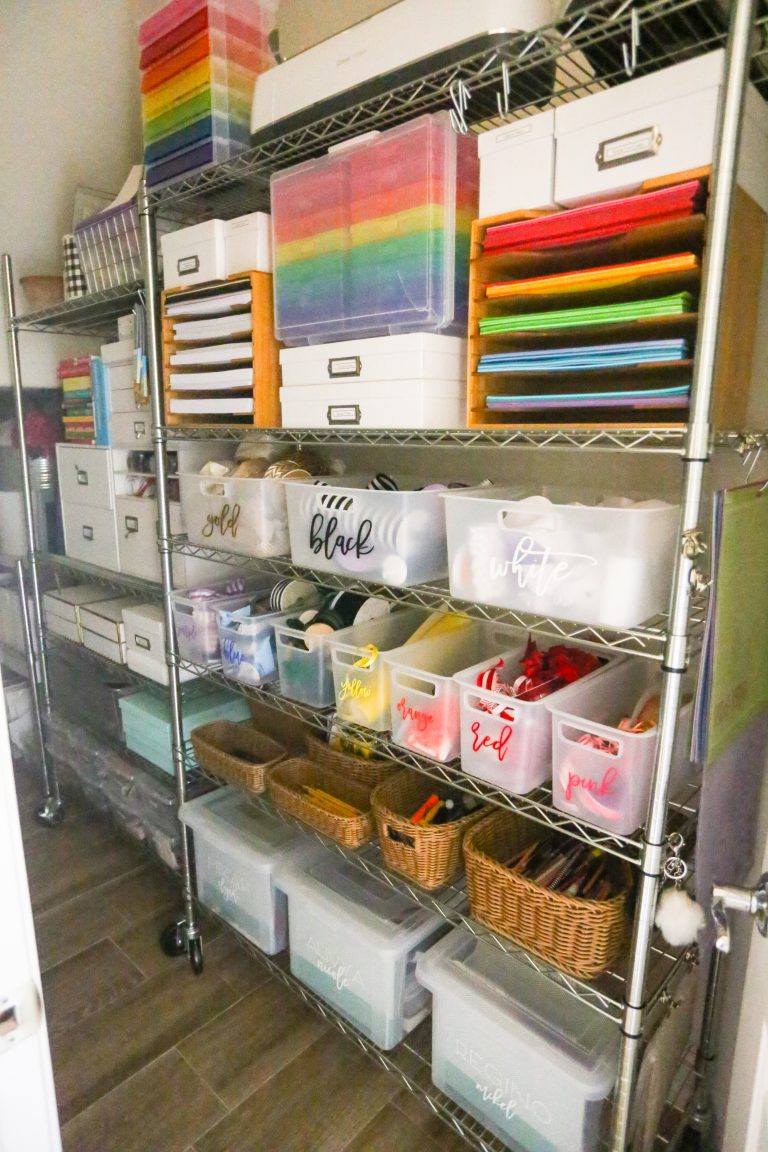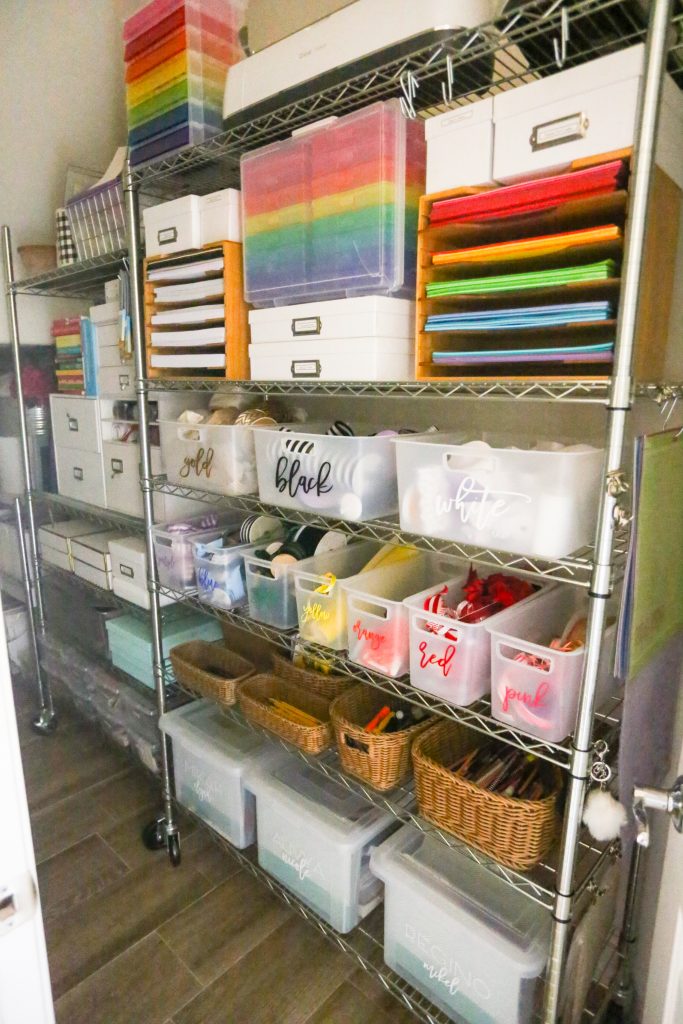 How to Organize the Space Under the Stairs
I started off by installing these commercial sized shelves. You've probably seen them before in kitchen and garages, but I thought they would be perfect for this space! If you are thinking about purchasing some make sure they are of GREAT quality! My favorite is from Trinity! ( shop below) See more from The Inspired Home where I talk about this space even more!
My favorite part of this closet is my ribbon organization! It's not PERFECT but it's functional and organized. I picked up some bins from Target and they were a perfect fit. I also used my cricut and designed these labels! I also used them in my pantry! If you guys are interested in buying them, leave a comment so I can see if it's worth selling!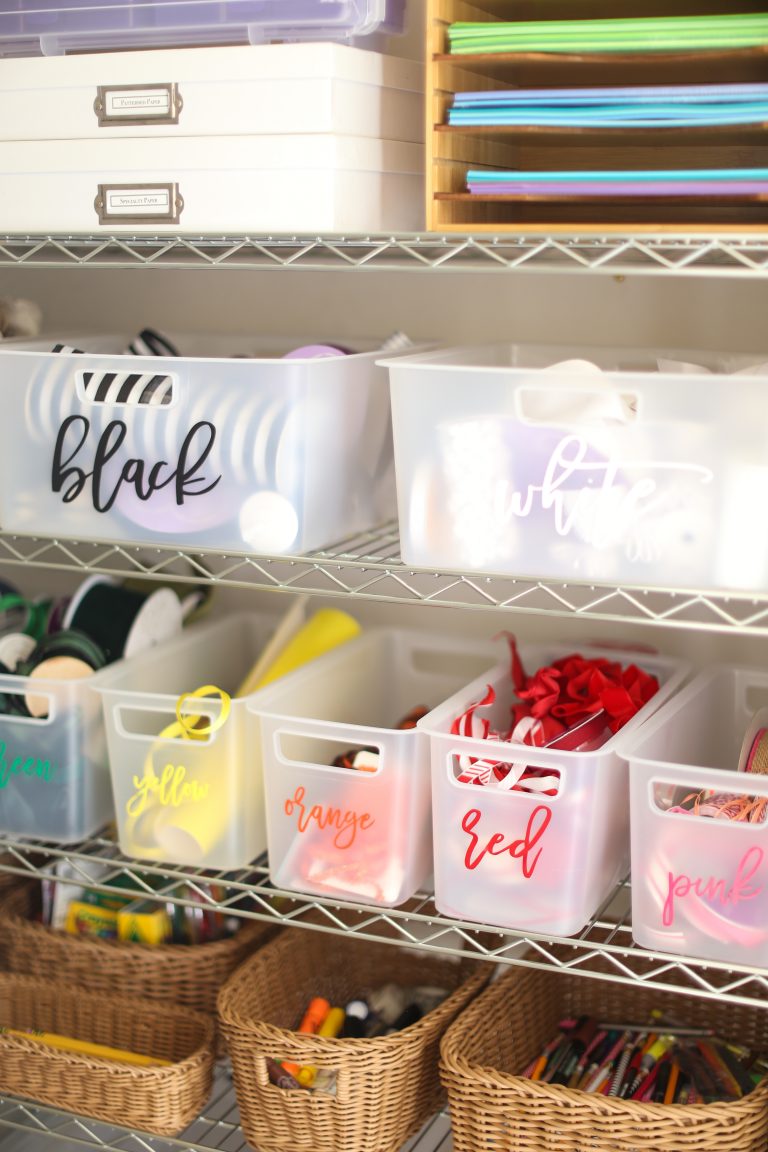 I also used a lot of organizational products from Michaels! They have tons of boxes and baskets that are perfect for a space like this! They no longer sell these boxes BUT you can find them here!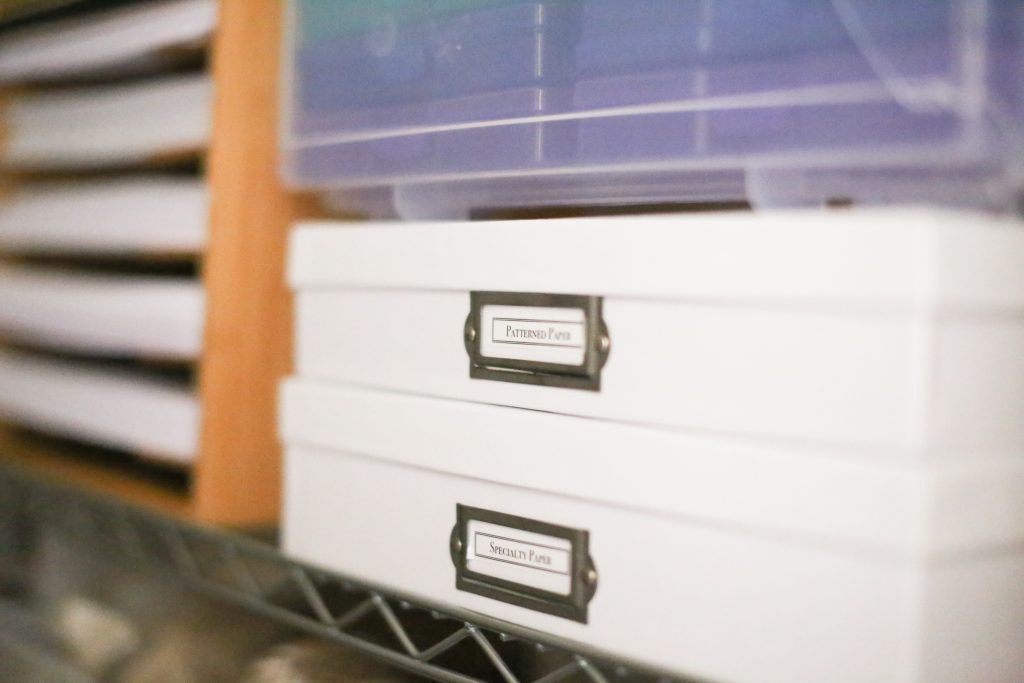 I also used hooks to hang up my cutting mats for my cutting machine! Love this solution!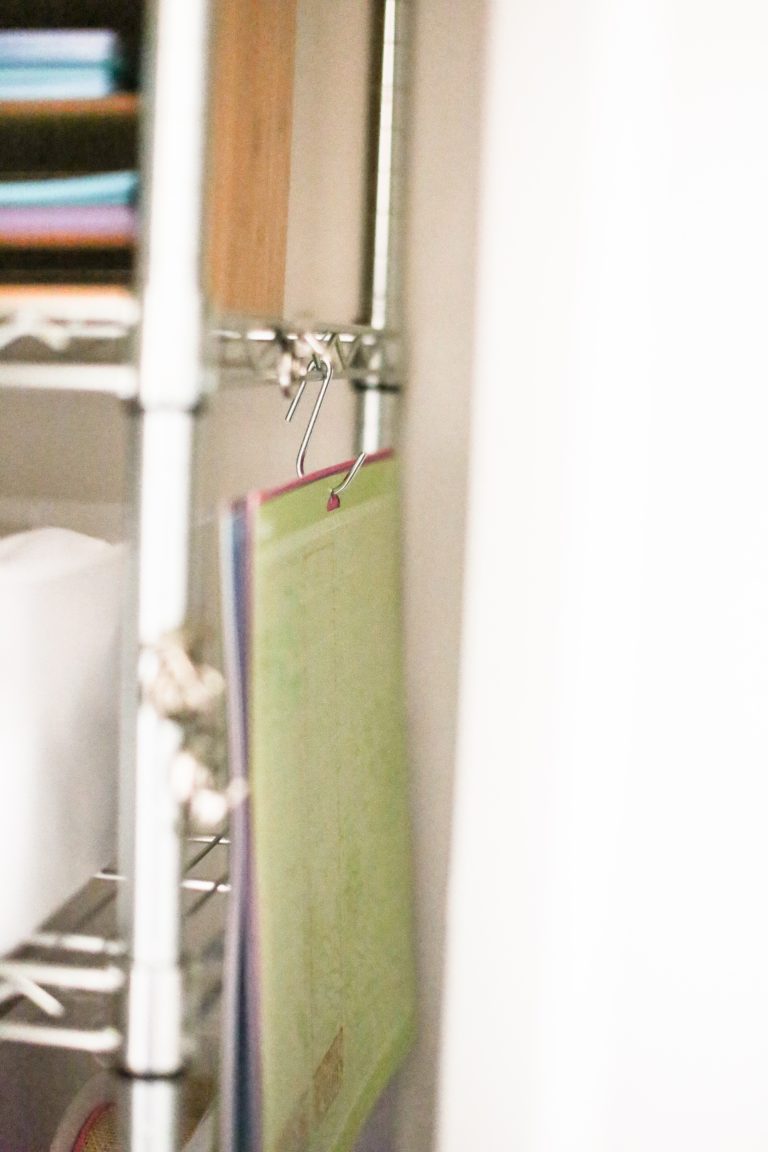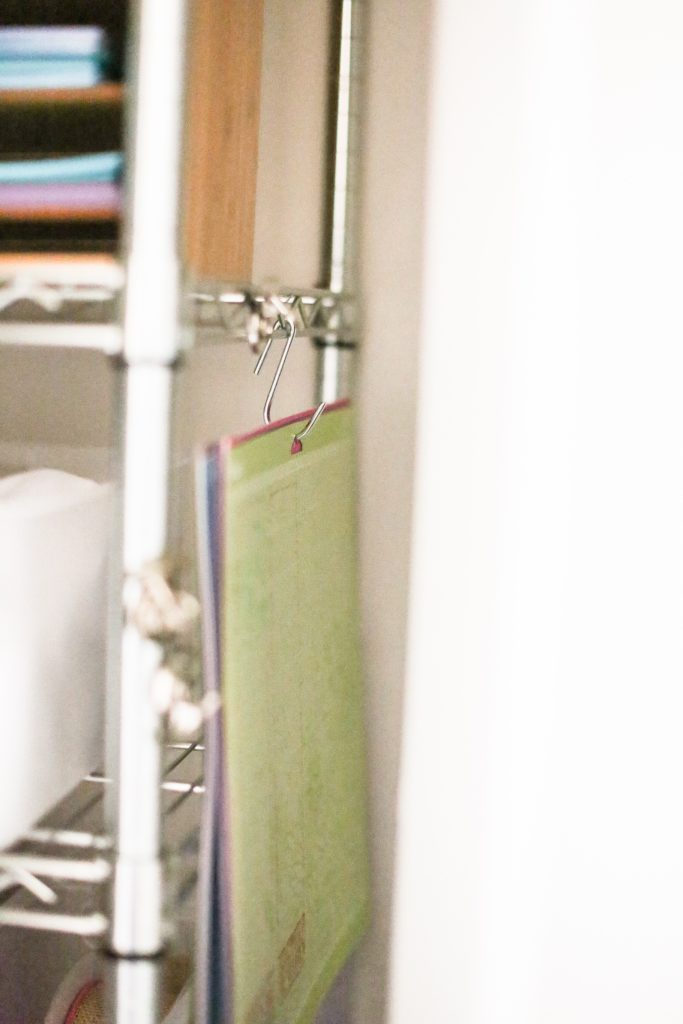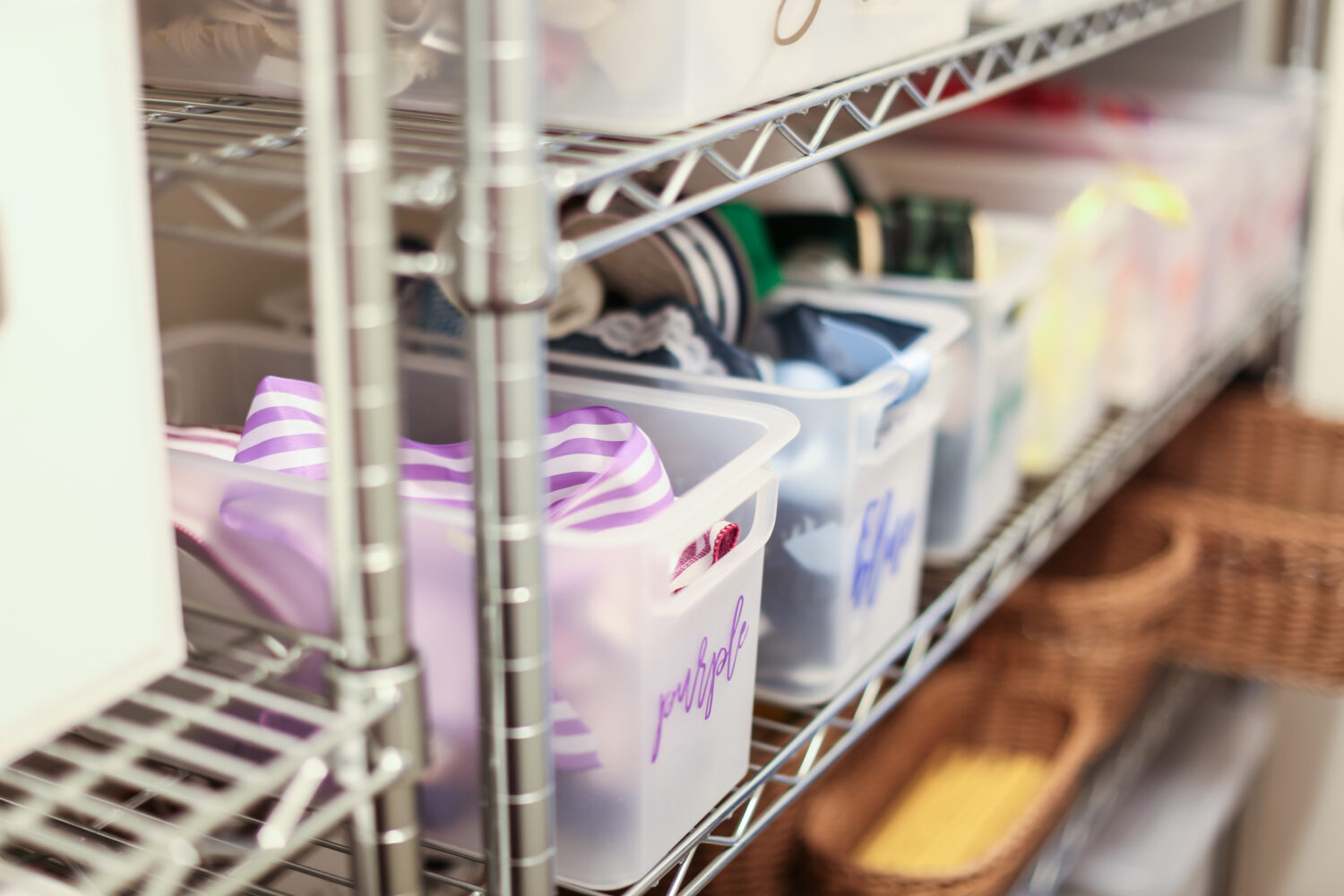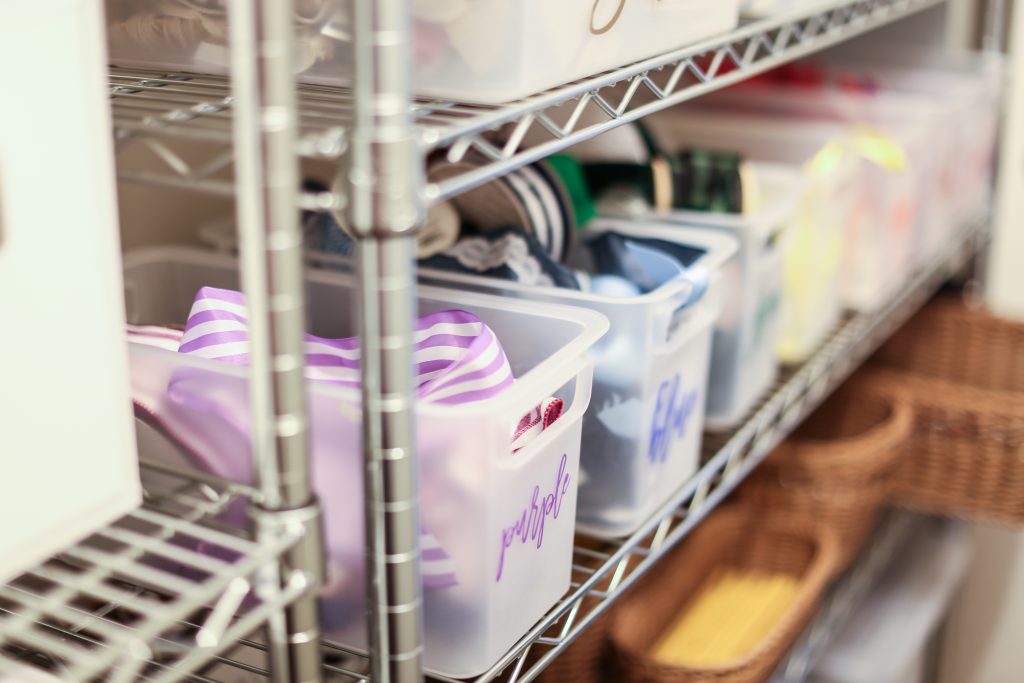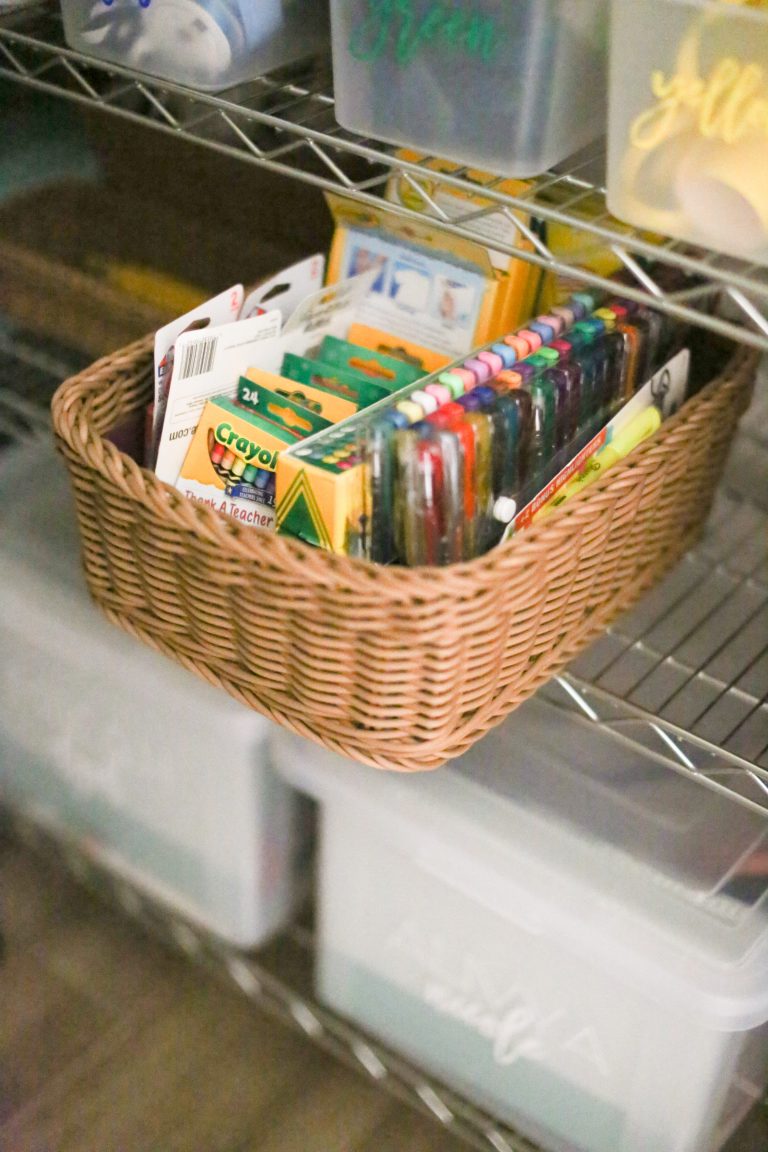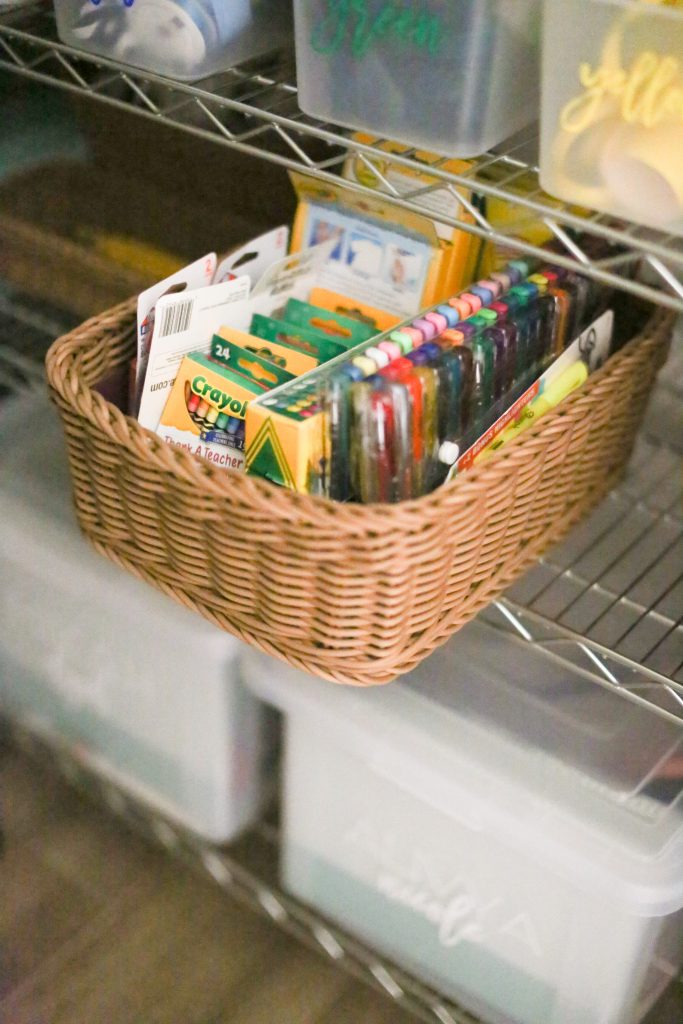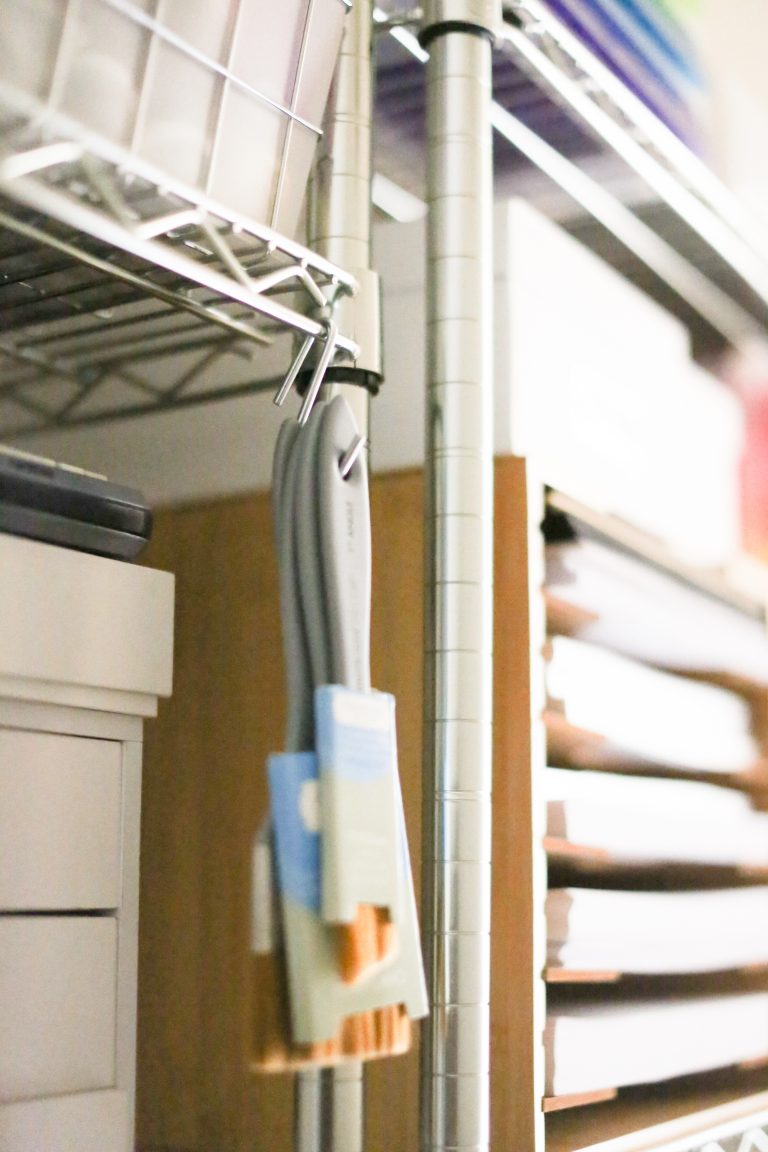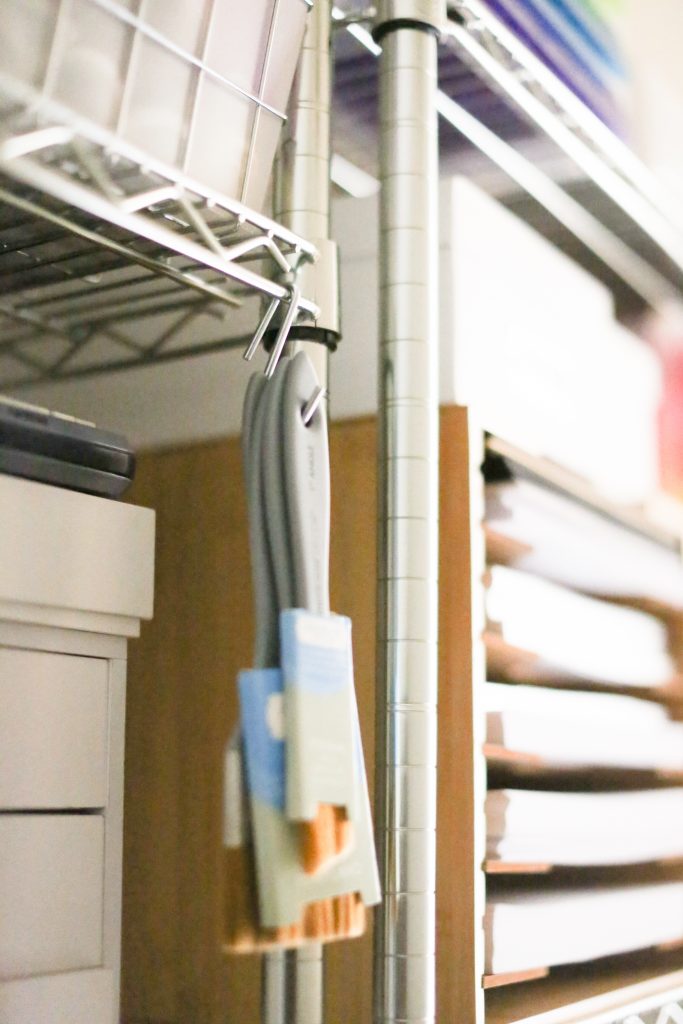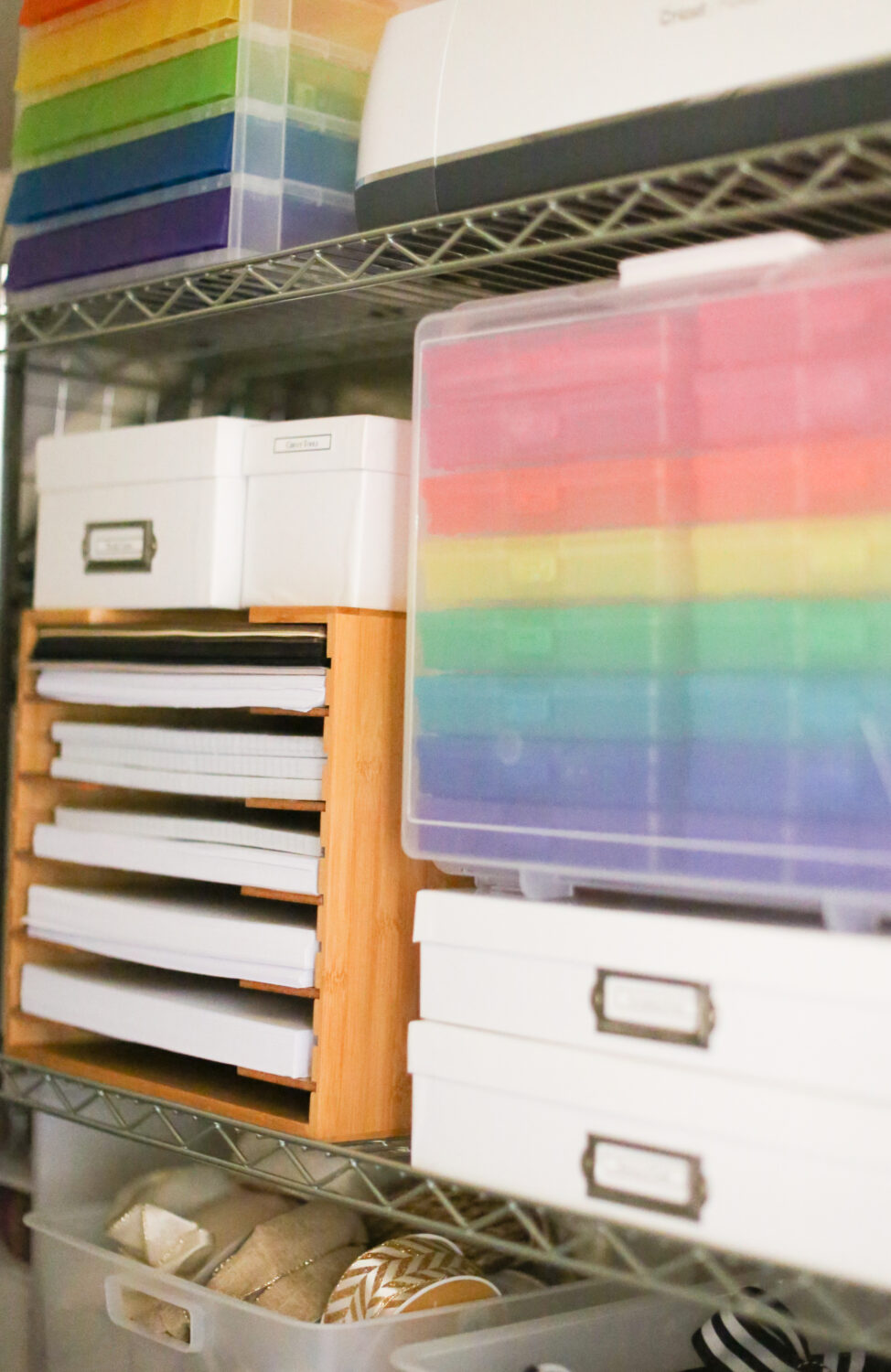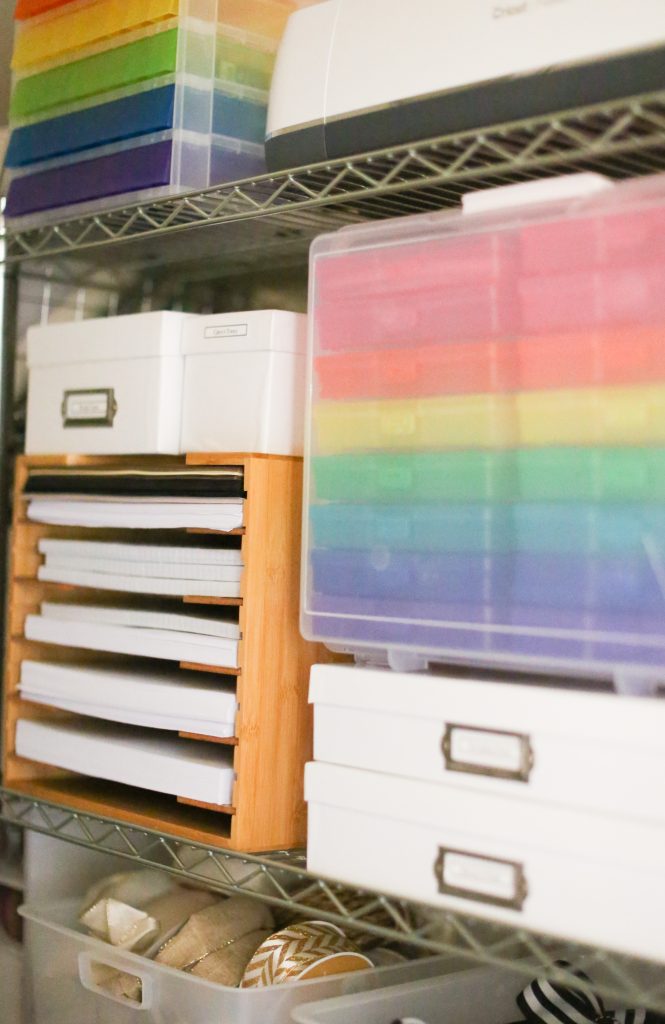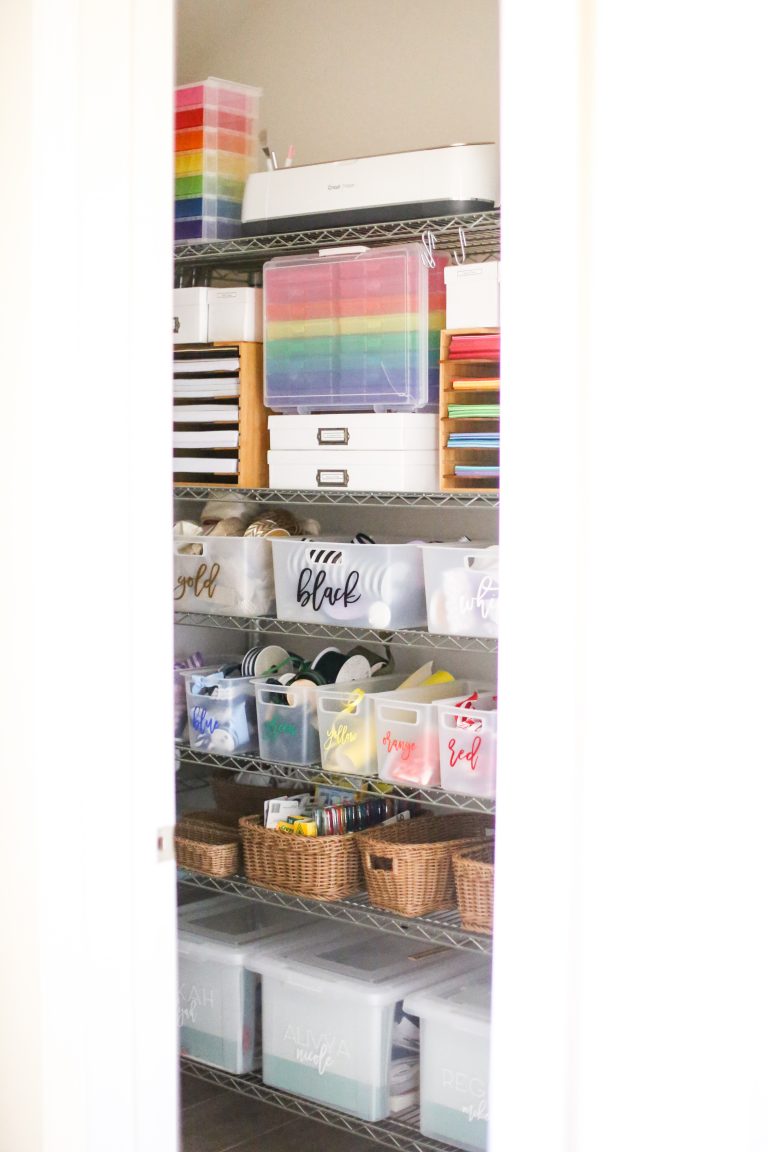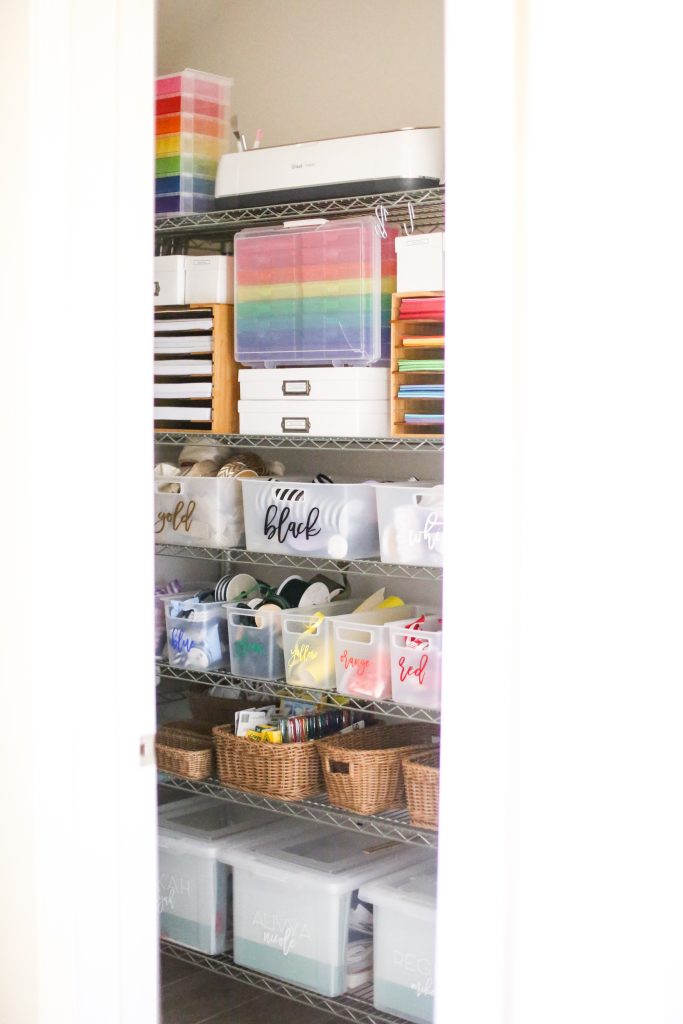 Have any questions? Or looking for product? Shop this look below!