The Best Way to Paint your Stair Rails Black
This post is sponsored and may contain affiliate links, please read my disclosure policy.
Painting my stair rails black is a project I've wanted to since the moment we bought this house. Our builder gave us the option of upgrading to a white stair rail or have a tuscan style iron rail. Since the second one wasn't my style, I opted for the first option. But I knew I would need to make the railing a little more special by painting the rails black. I did a ton a research before hand and finally decided to tackle this DIY myself. Below you will find some helpful tips and a step by step so you can paint your stair rails black too!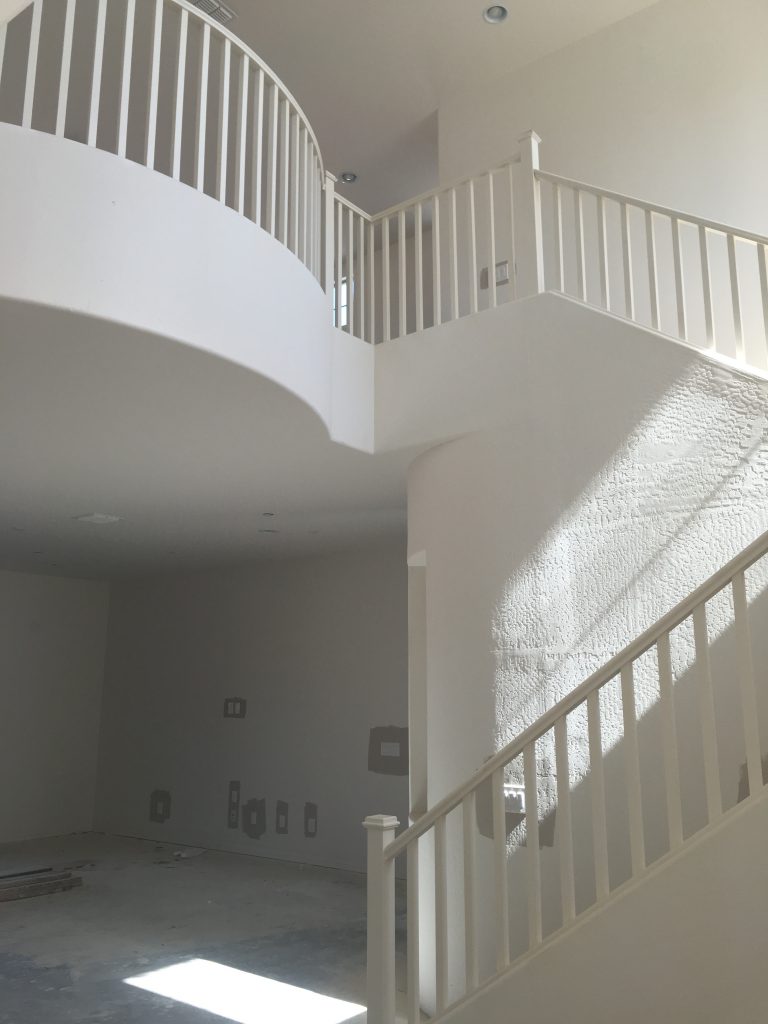 Tools you'll need for this project:
Optional:
Sandpaper
Mild Soap
Lint free cloth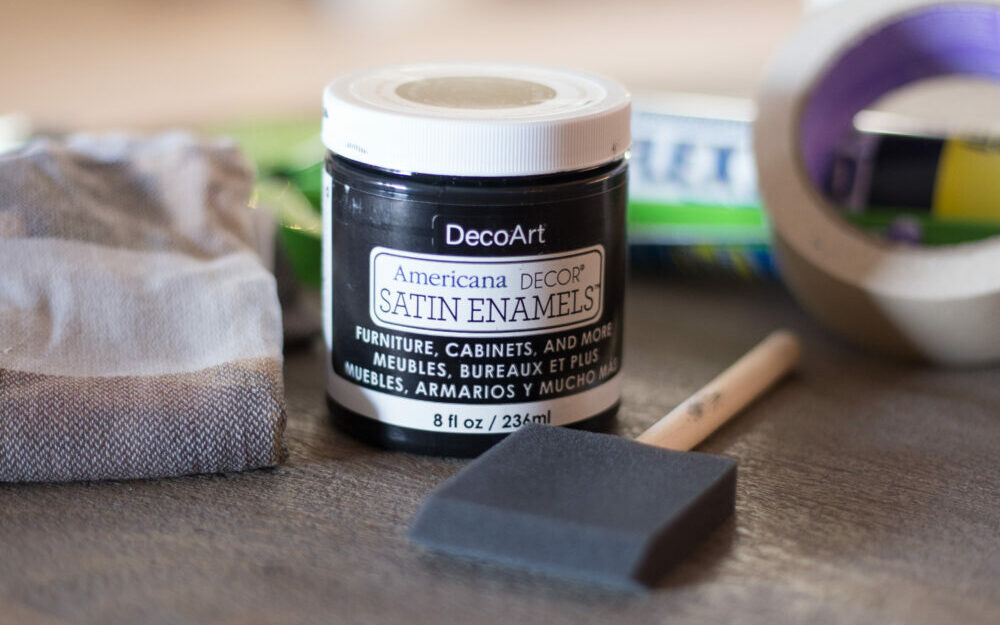 Prep
Wipe the stair rails clean. Using mild soap and water give your rails a good cleaning from top to bottom and dry them with a lint-free cloth.
This part is optional but I always like to give my surfaces a light sanding. But the Satin Enamel Paint by DecoArt makes it so you don't need to do this step!  After it's dry take sandpaper and give your rails a nice rub. No need to take any paint off. Just give it a nice run over the sandpaper until there is no gloss on the paint or stain that was on the railing. 
Then take a lint-free cloth and vacuum and clean up any dust.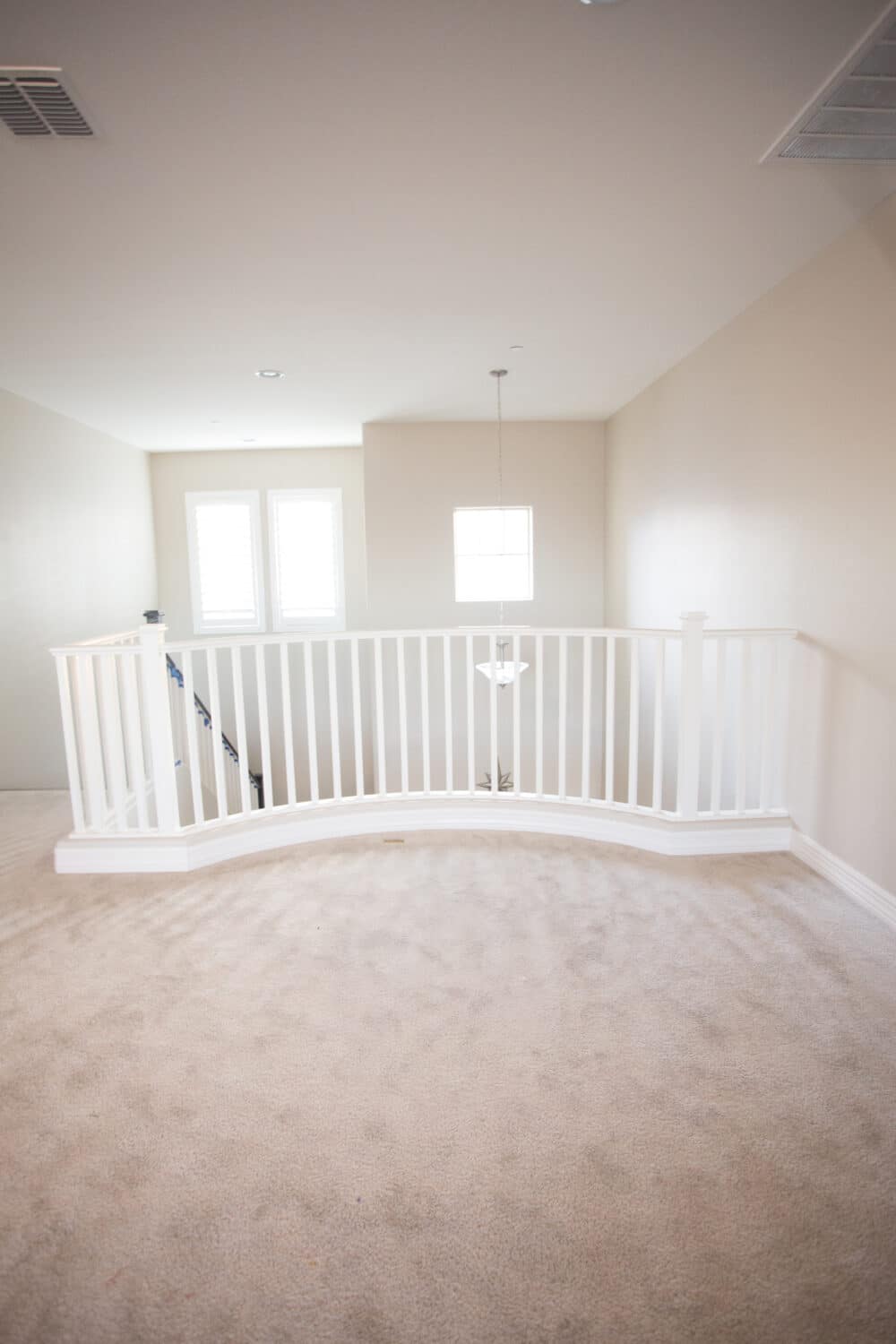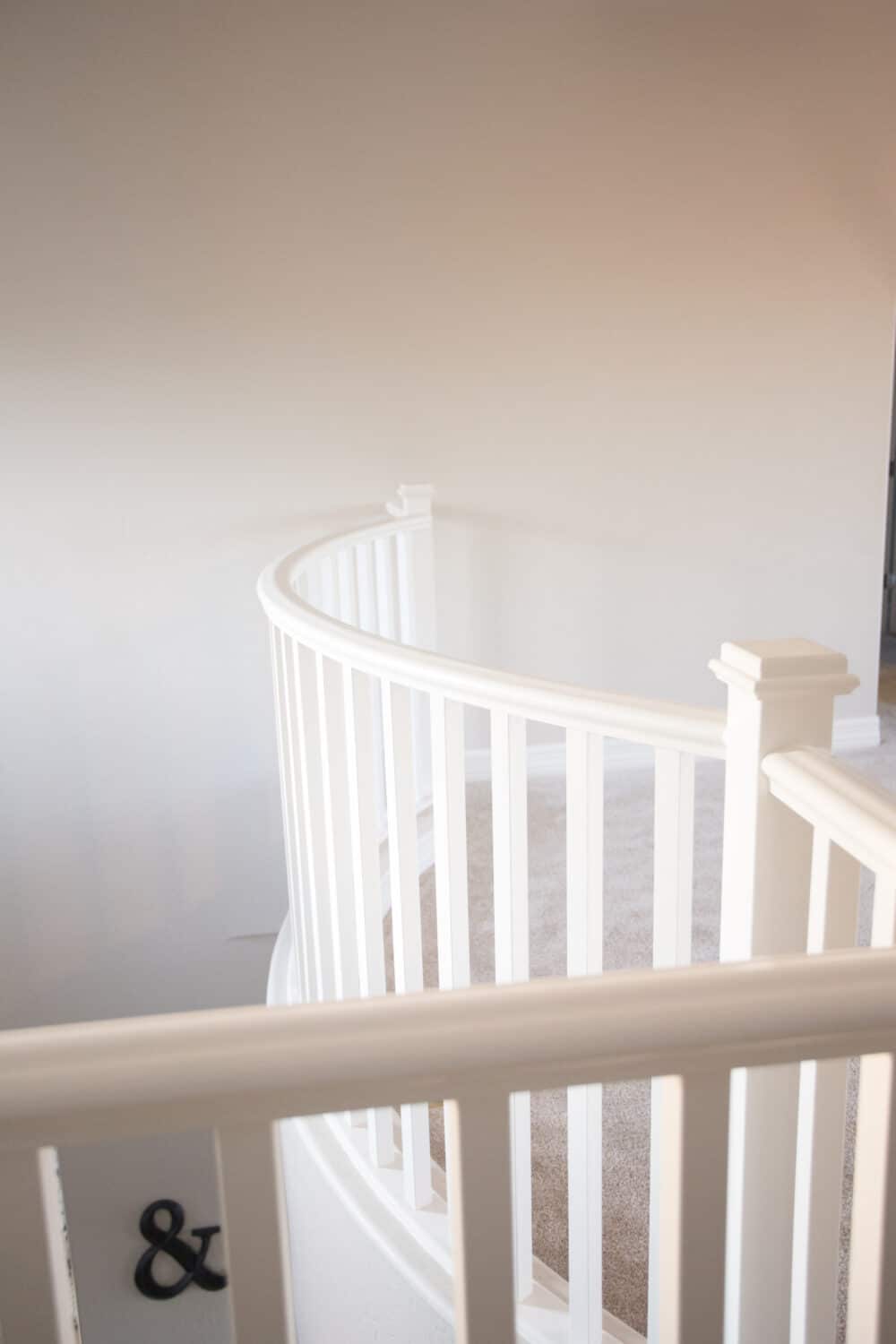 Tapping off the Spindles
Because I was only painting the tops of the railing, not the spindles, there was A LOT of tape prep work. I used blue painter's tape to tape off each spindle. My spindles were square so it was even more challenging. If yours are round, consider yourself lucky..haha. 
I used a couple of different tapes on this project, but I recommend the blue painter's tape edge lock and regular masking tape! 
Tape off each one as tight as you can so paint doesn't leak through.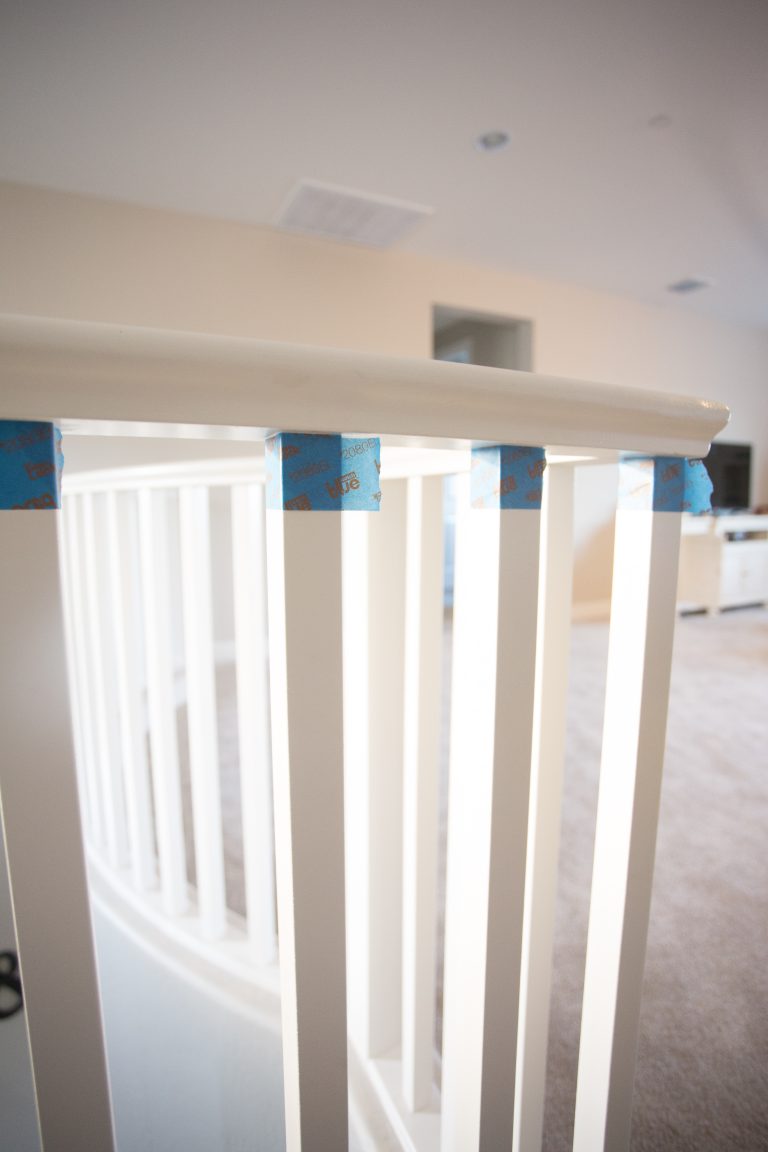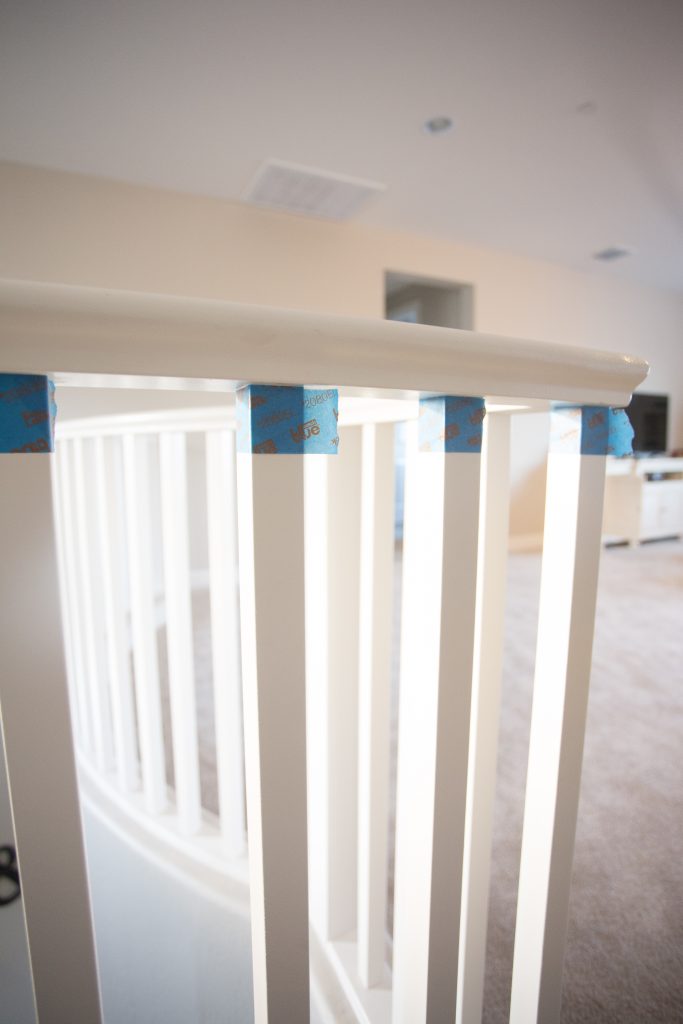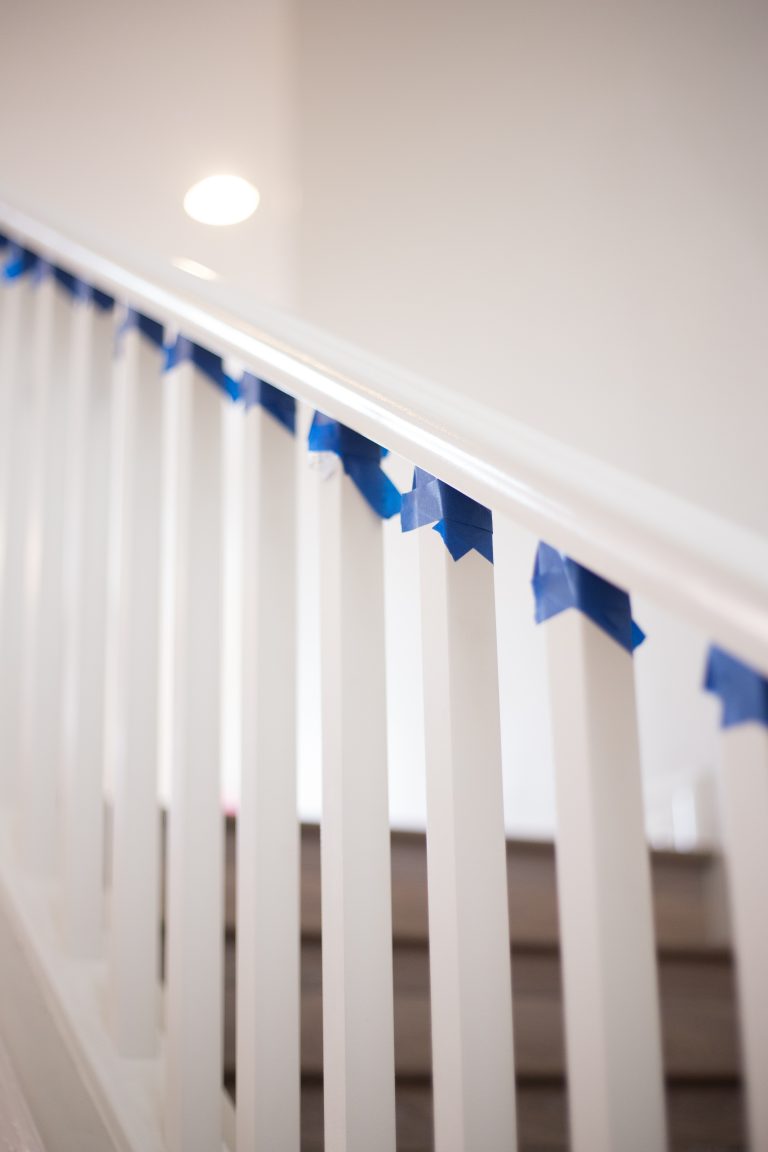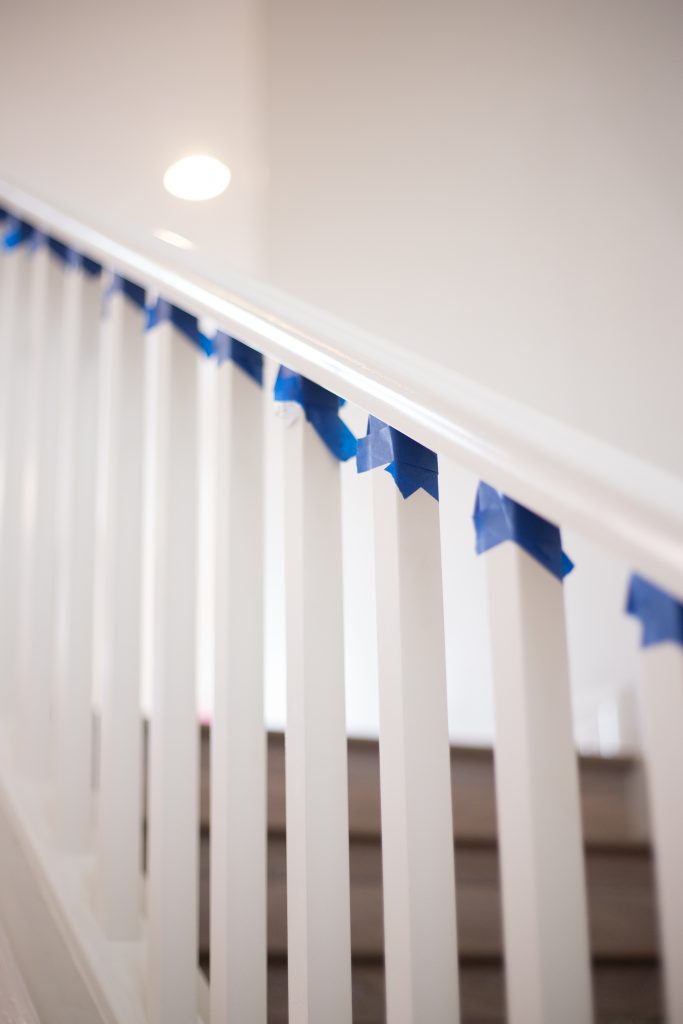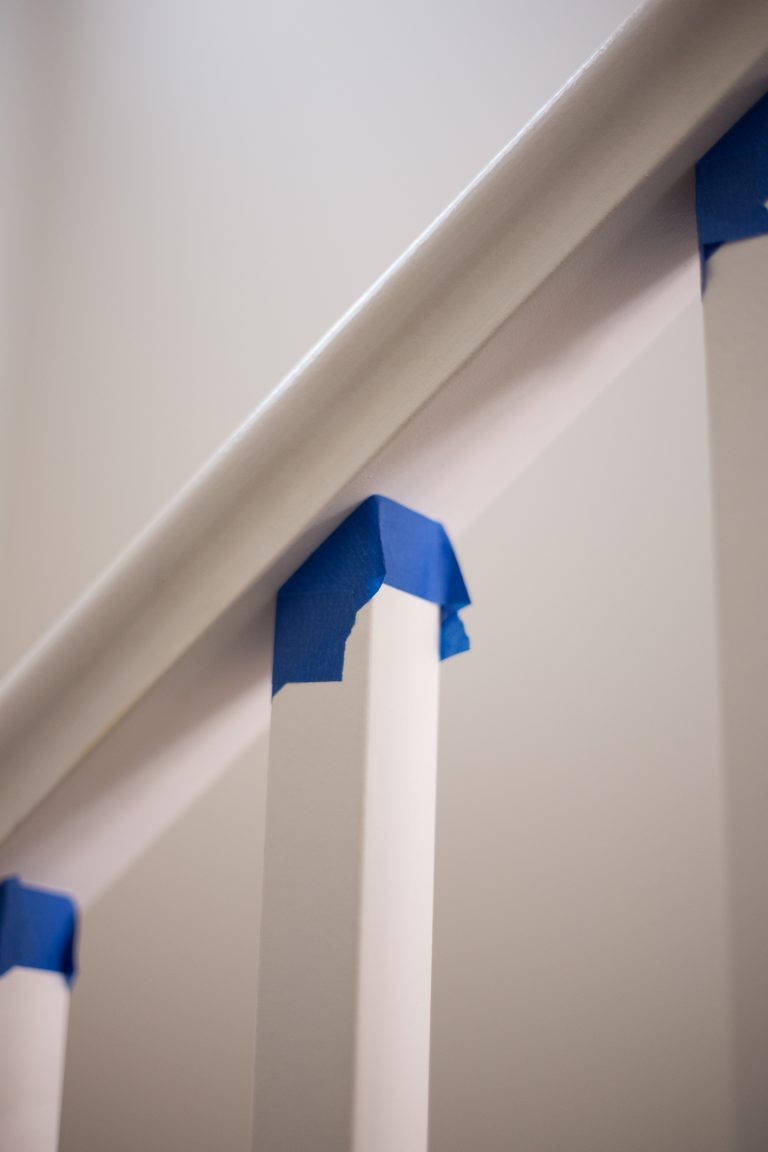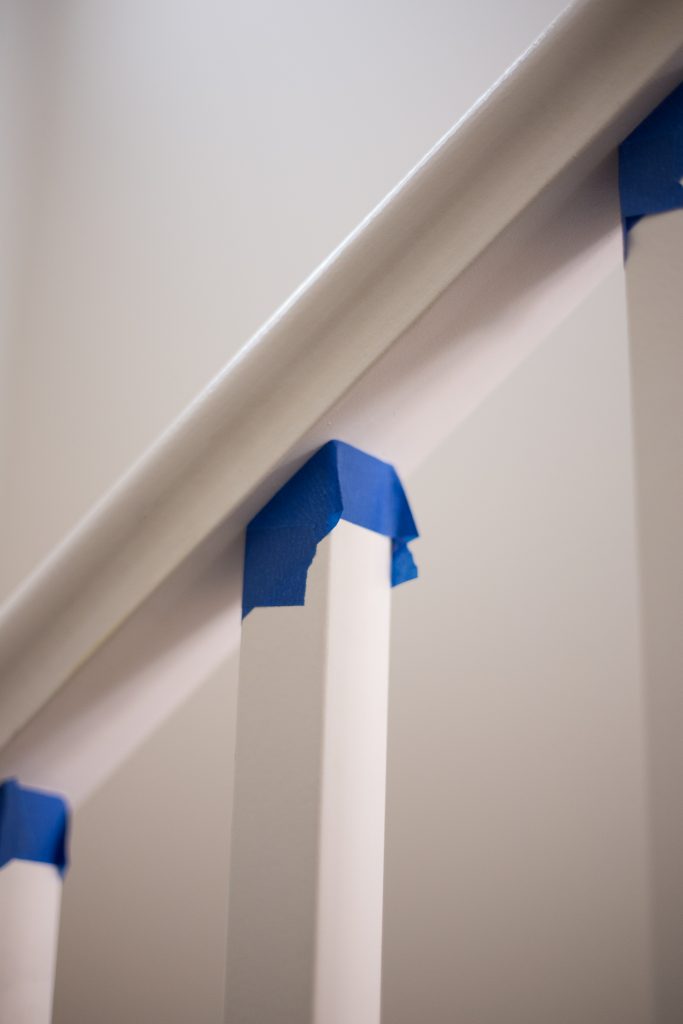 Paint
To paint I used a small touch-up brush paintbrush and a cheap little foam brush. These two items are key because they keep paintbrush strokes to a minimum. I LOVE LOVE LOVE the cheap little foam brushes! For whatever reason they just get the job done! 
As far as the paint, I used DecoArt Satin Enamel in Black. Remember that bed project I did for my mom? Well, I fell in love with it so I knew it would be perfect for this project too. 
Satin Enamel dries to a hard finish and it's not too glossy or too flat of a sheen. It also dries quickly so you need to work fast.
Start from the bottom and work your way up the stairs.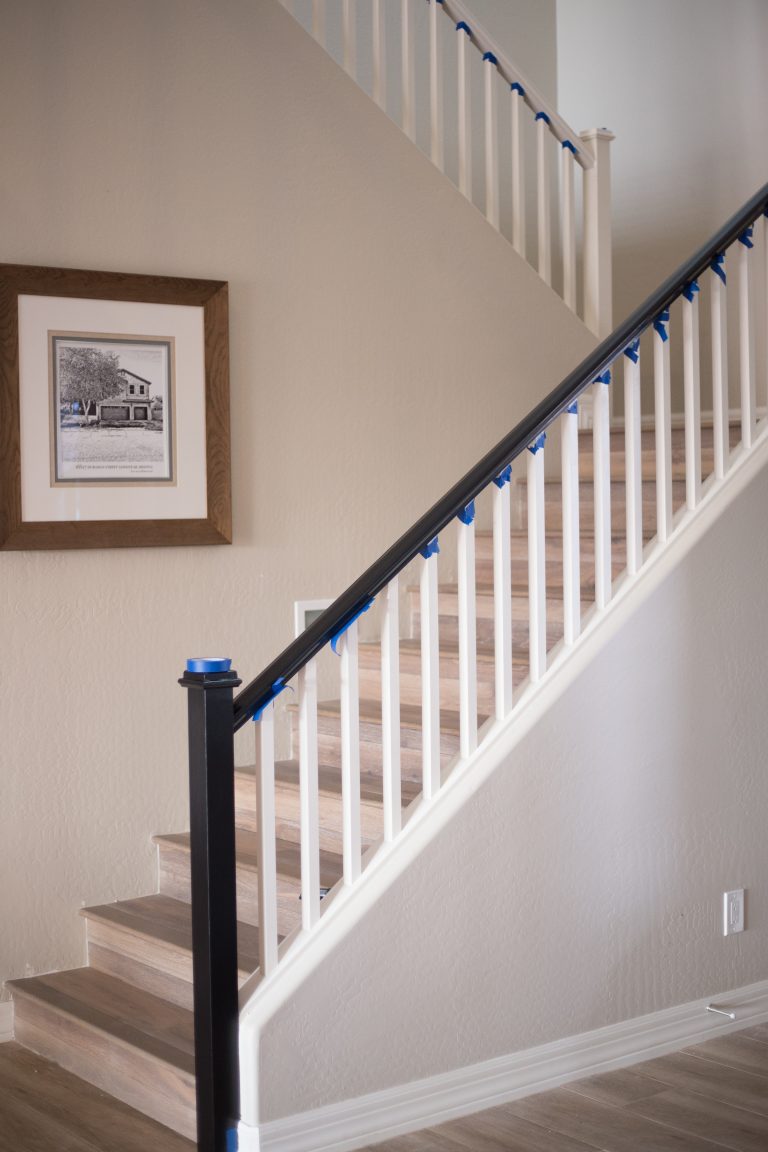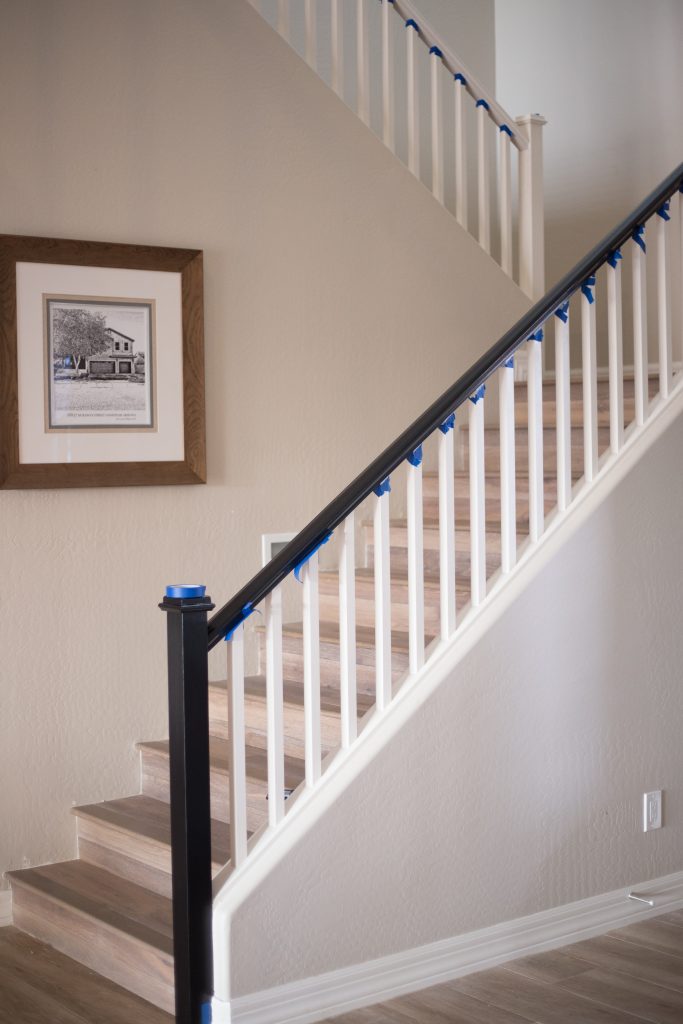 The first coat is going to look something like this so don't freak out! haha! 
Remember don't use too much paint on your brush. Take your time and do it right!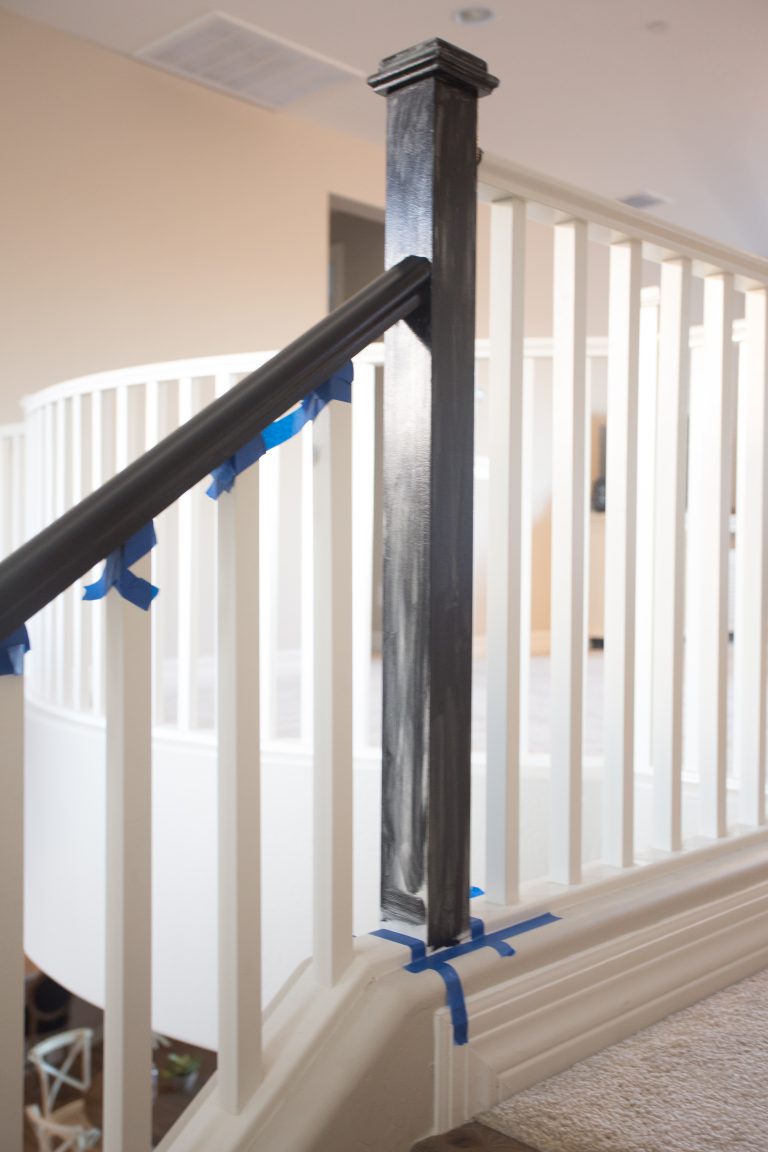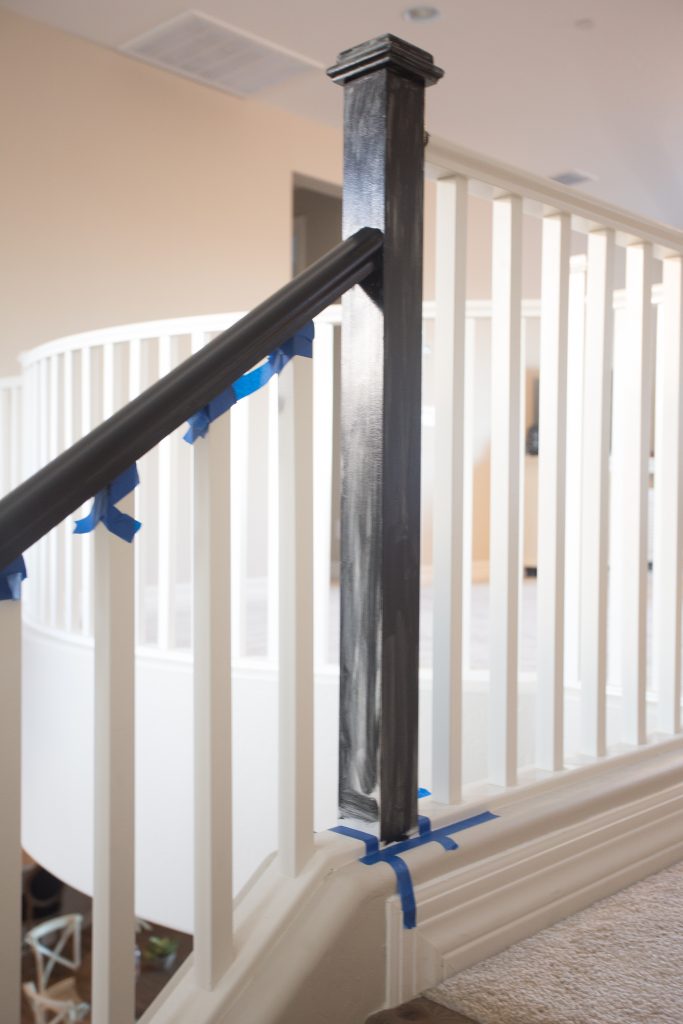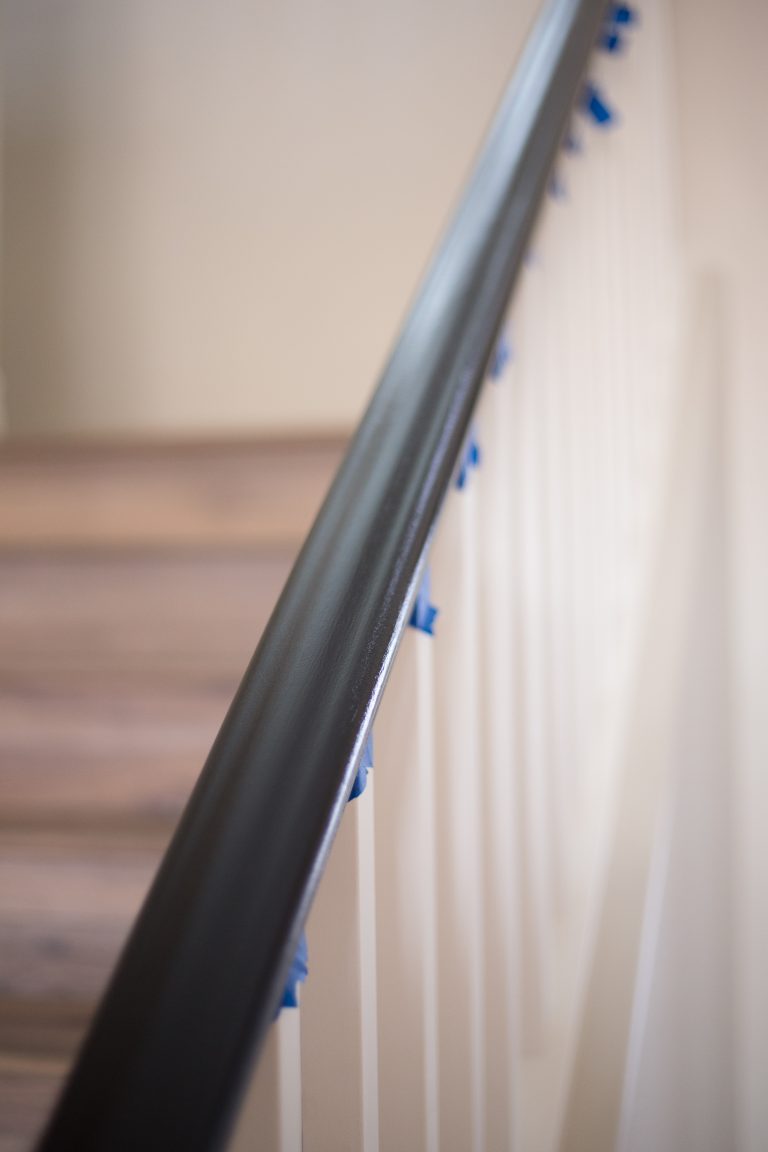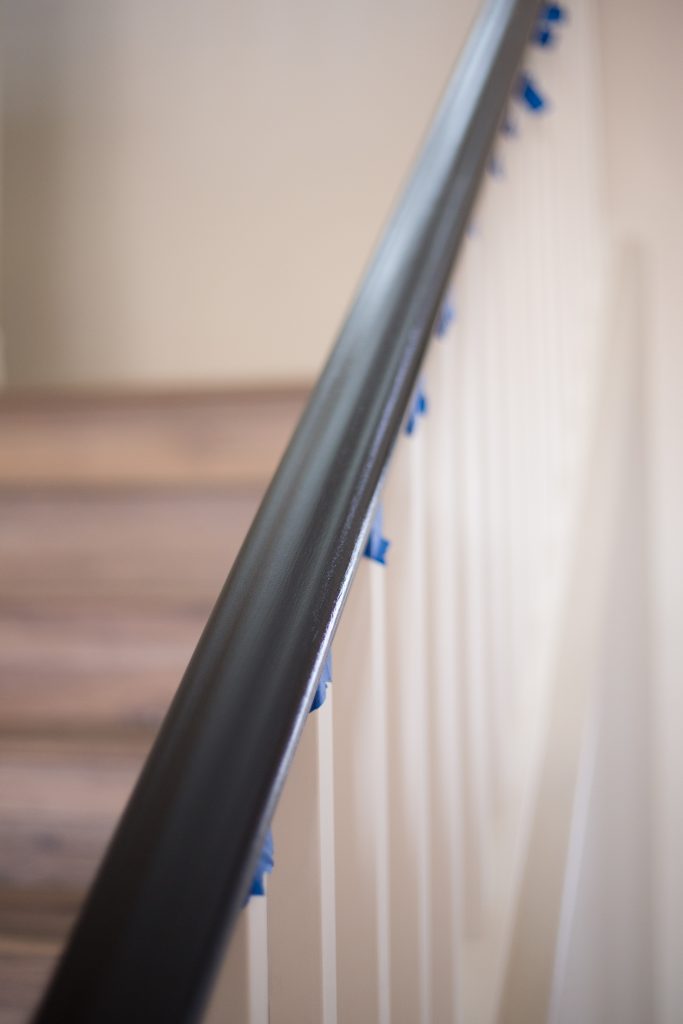 Touchups
This is the part that took me a while to figure out. How do I clean up those pesky leaks? I just couldn't leave it because well certain projects need to look professional. Plus I didn't see any help on the internet for this part when it came to painting the rails so I thought I would share it with you!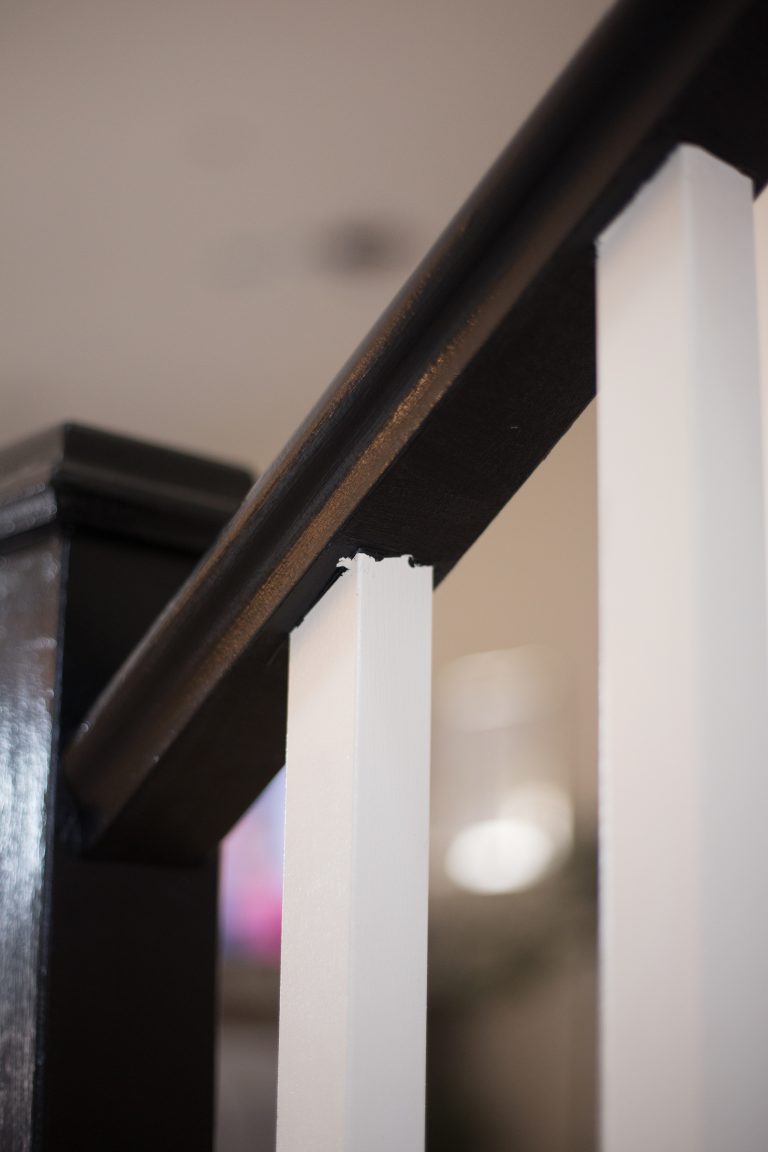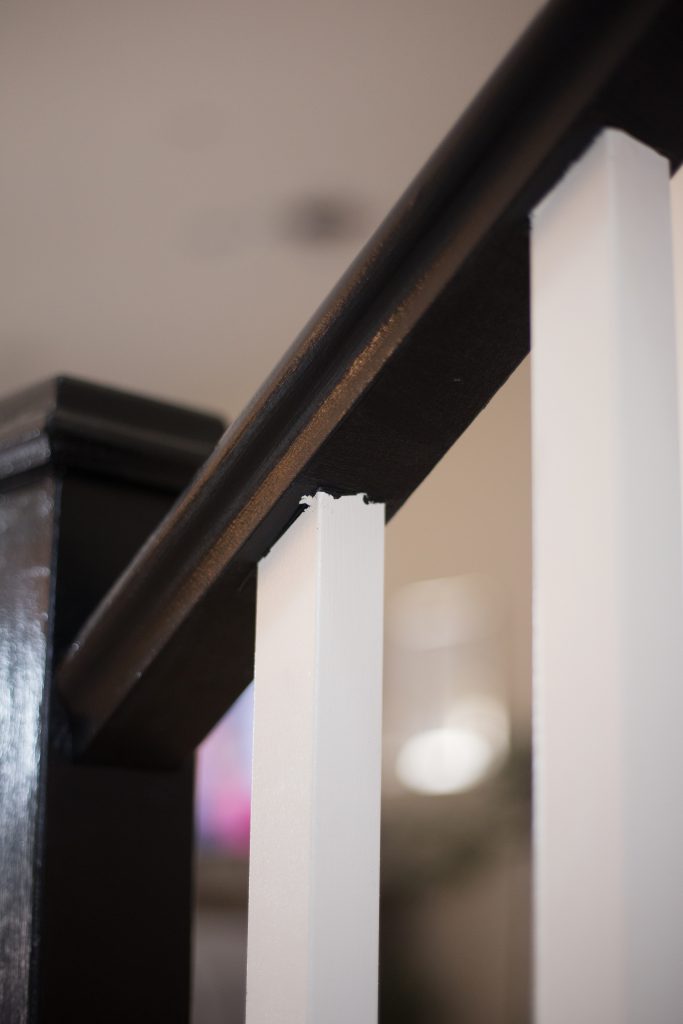 Take masking tape or painter's tape and tape off the top of the railing like this…
Then use paintable caulk to seal…
Then take the matching railing paint and paint over the caulk immediately and remove the tape. Don't allow the caulk or paint to dry. 
Once the paint is fully dry feel free to add a clear matte topcoat for extra protection. Those handrails get a lot of traffic so you'll want to make sure you do this for longevity.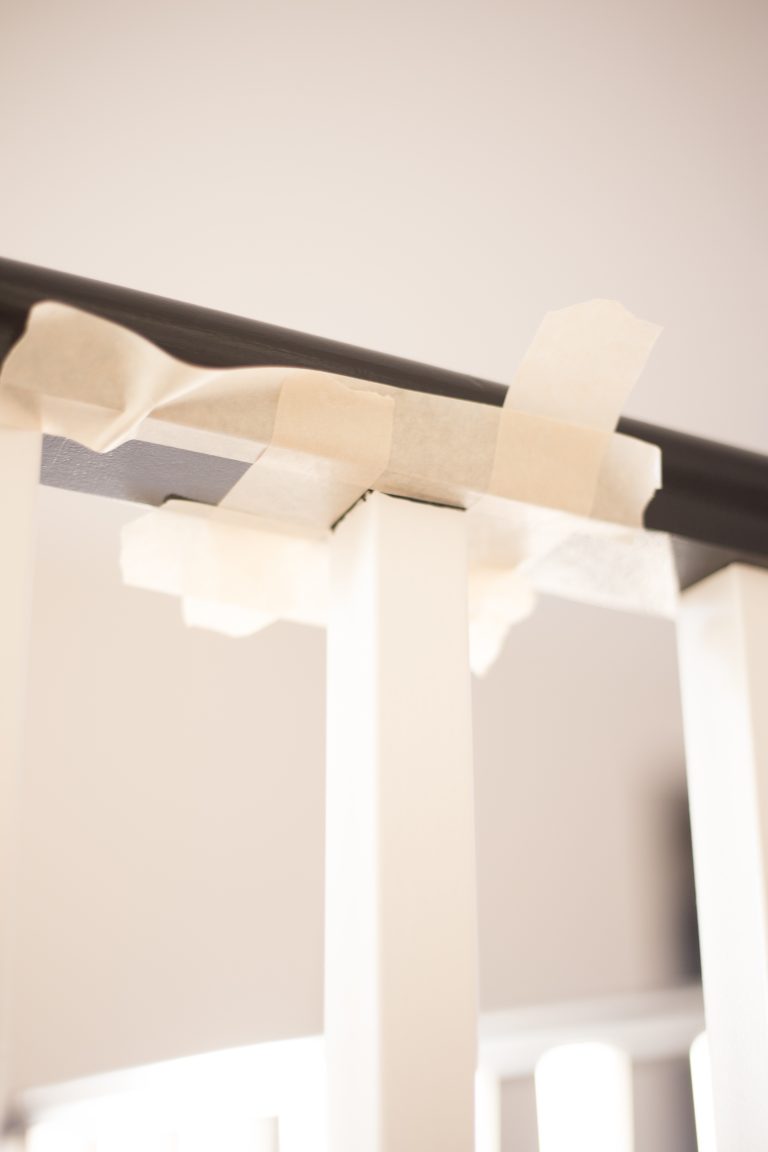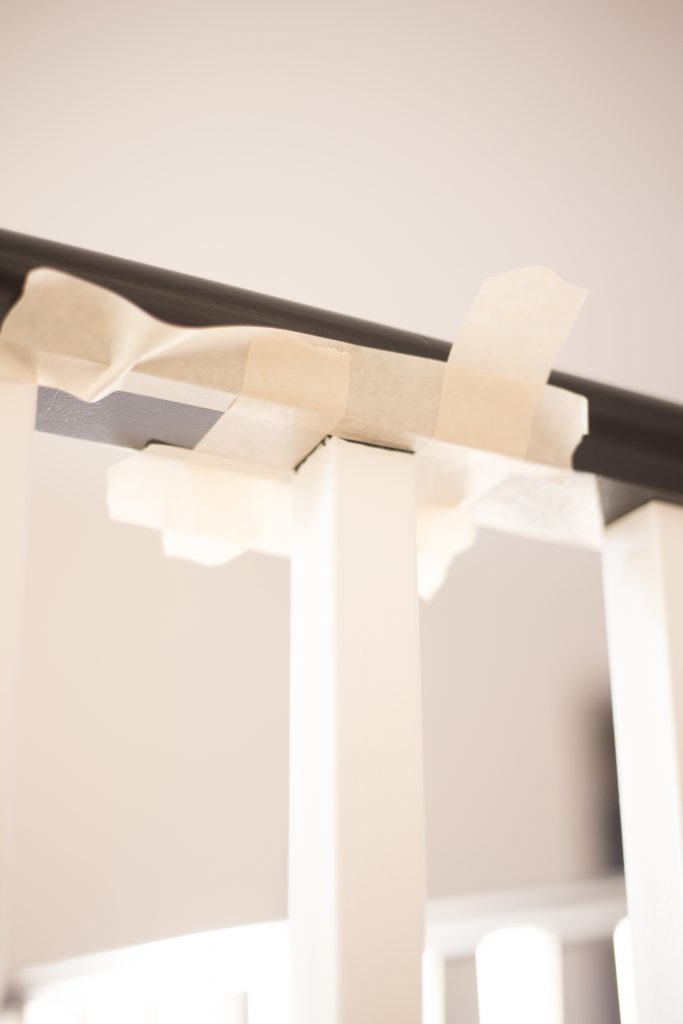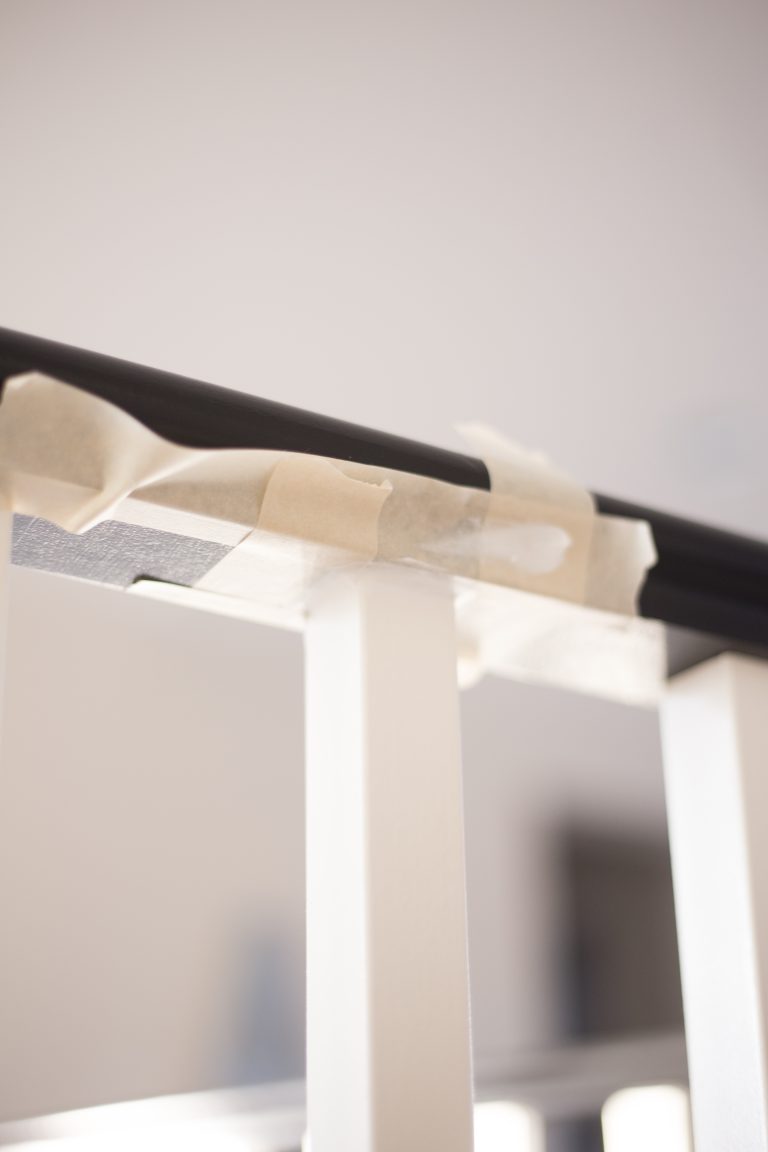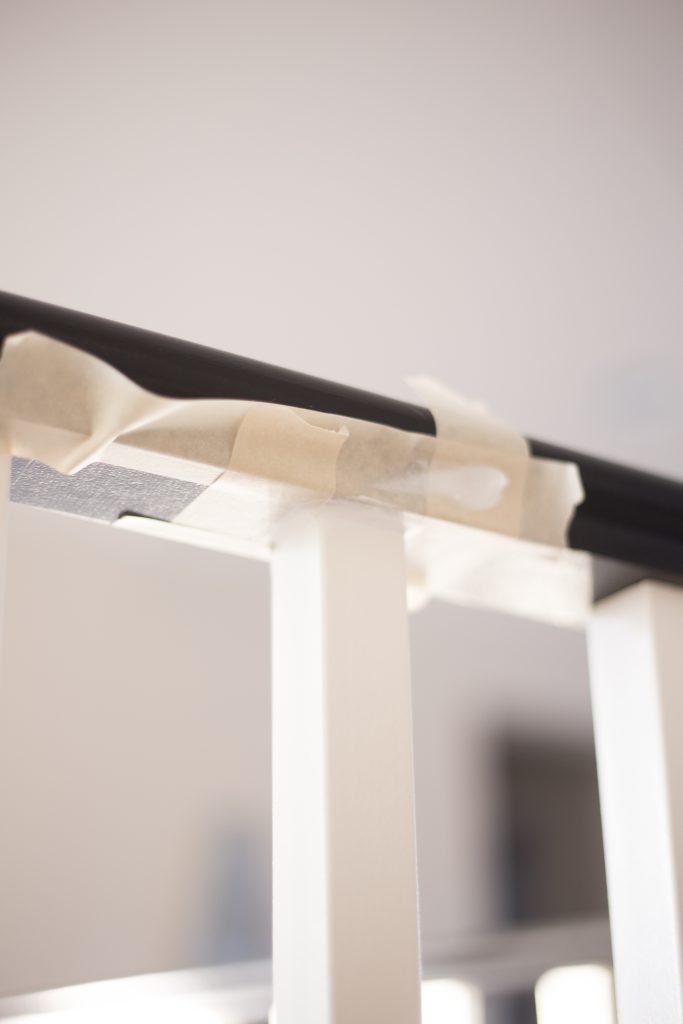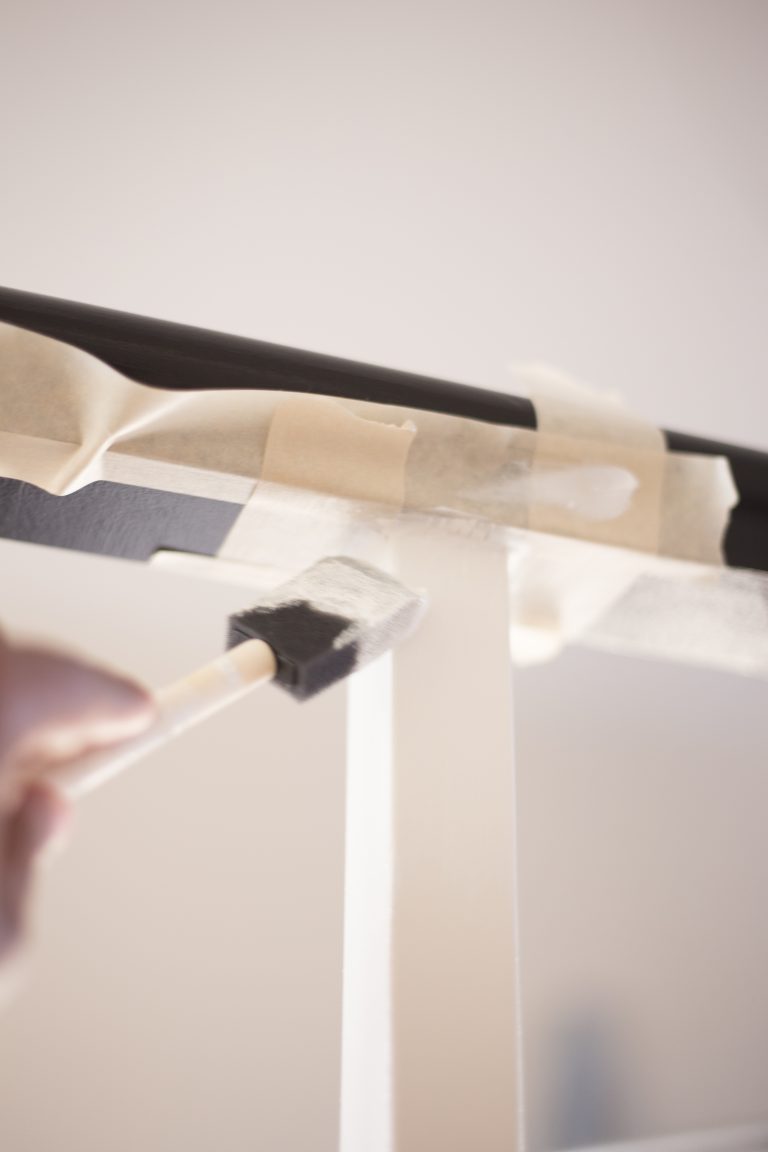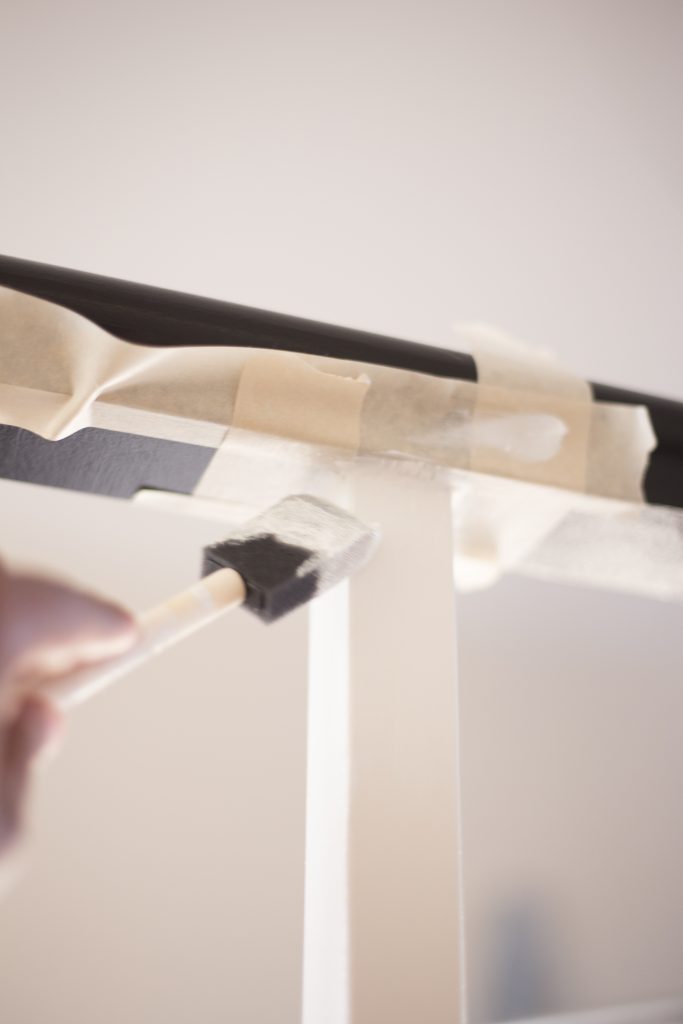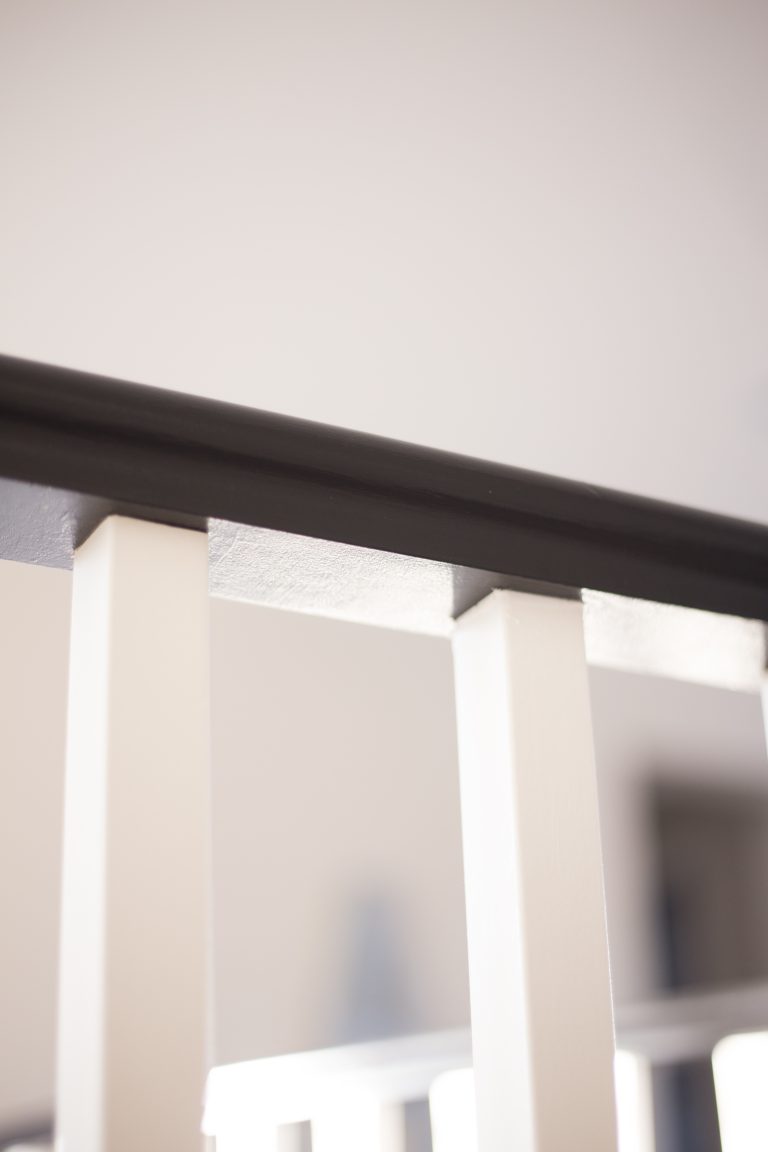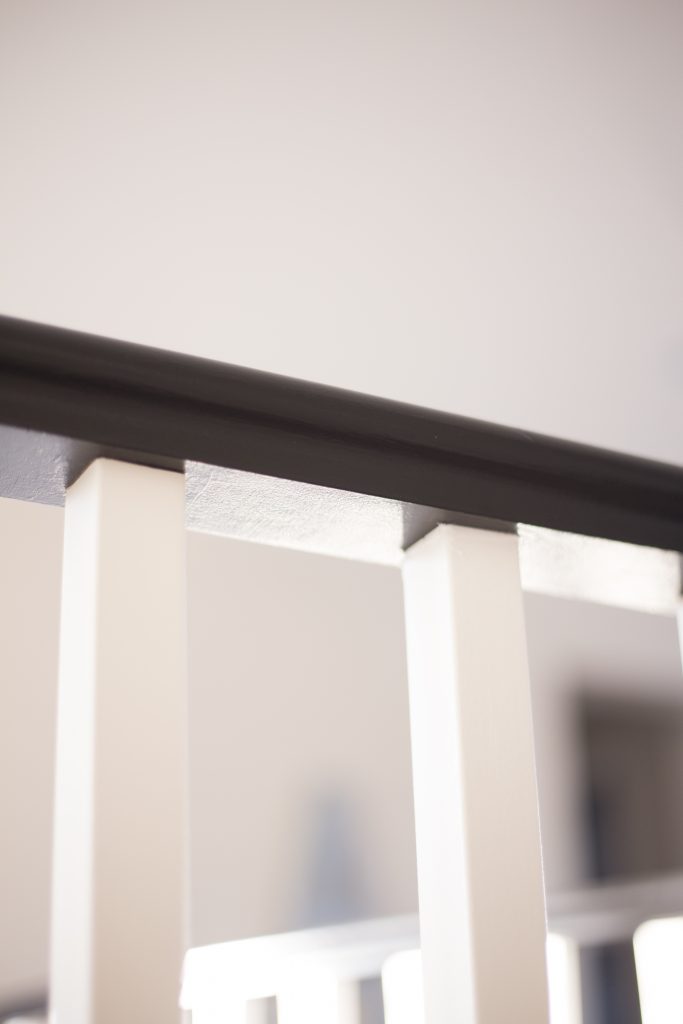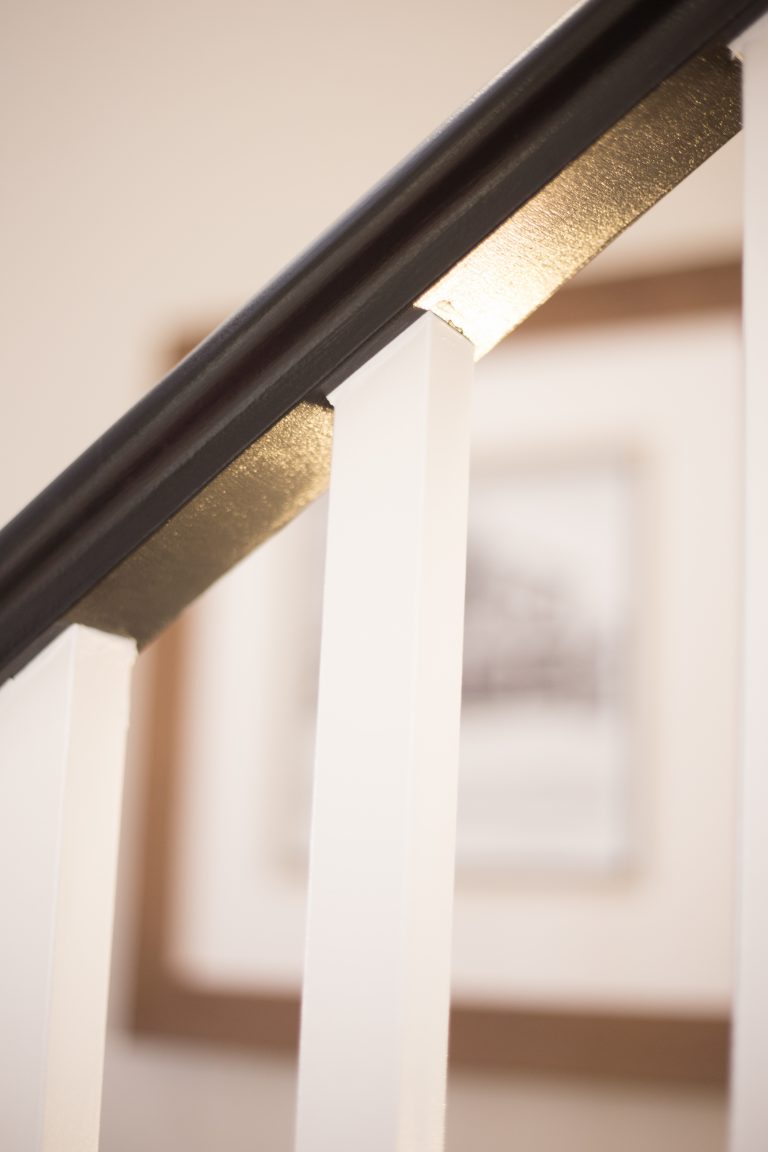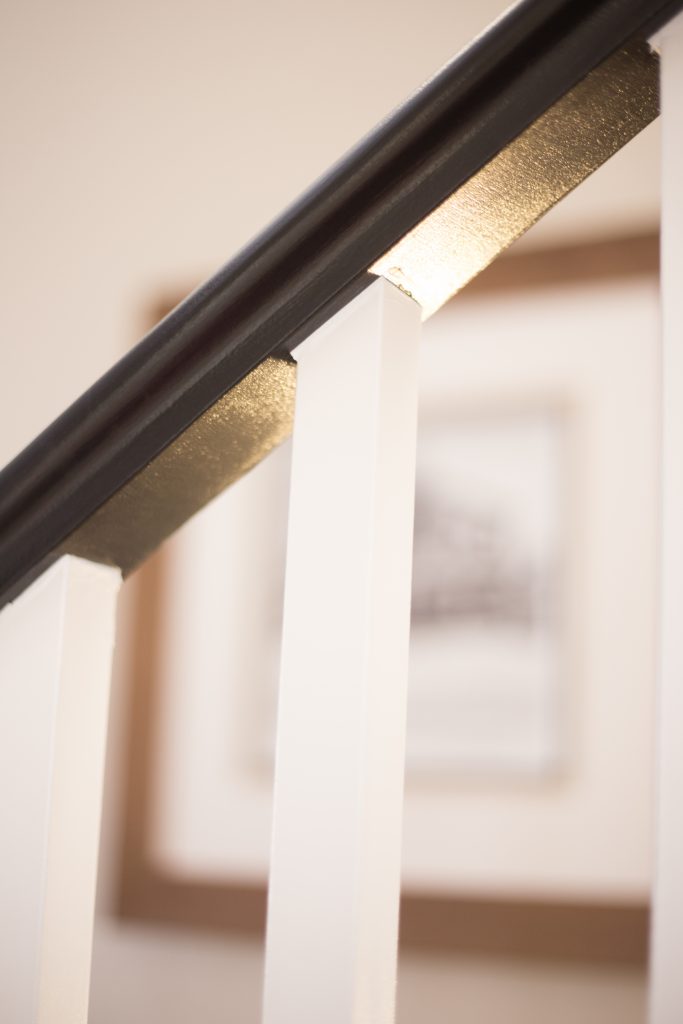 I can't tell you how much I loved the final result!