Backyard Inspiration: Modern Mediterranean
This post is sponsored and may contain affiliate links, please read my disclosure policy.
I've been all over Pinterest and Houzz lately looking for some inspiration for our new backyard. Its one of THE biggest projects ( besides the house) that we have done. Dealing with contractors, pool guys, and that big B word, budget!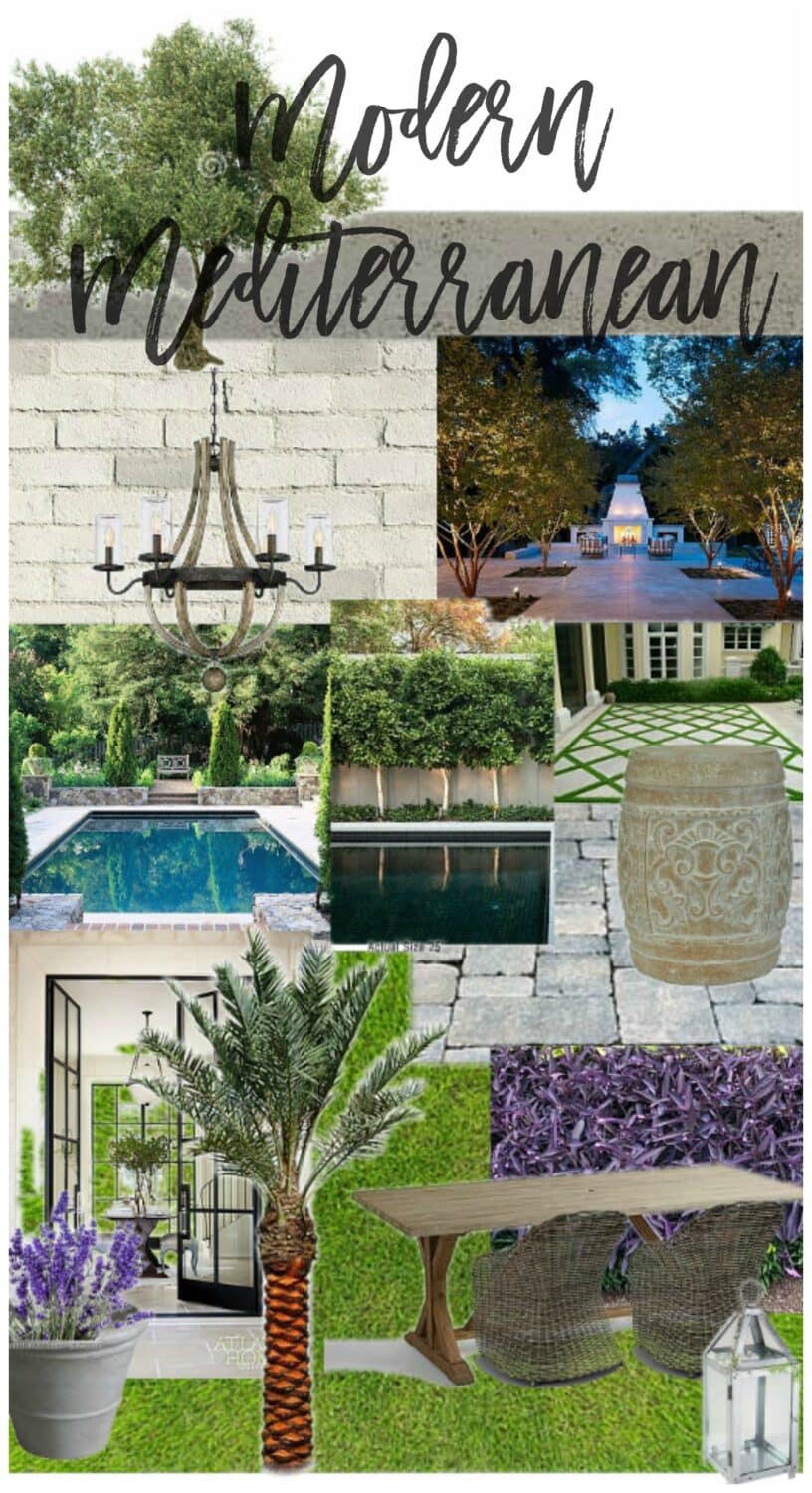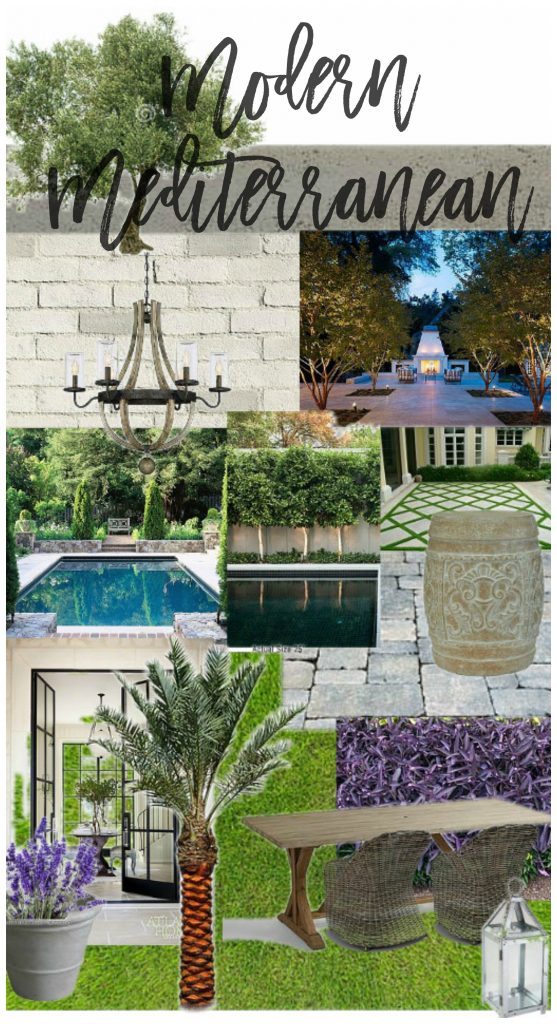 A few months ago we narrowed down the entire layout with an landscape architect who was recommended by one of my husbands friends. A favor for us because he mostly does residential plans for HOAs and what not. But we were so happy to have him help us space and scale the backyard correctly.
I don't know about you but for us it was hard to come up with a plan that we both liked. Coming from a design mindset, I had A LOT of ideas on how to make it pretty. My husband basically wanted grass, a bbq and pool. He also wanted a $300,000 backyard for $10,000 lol! That's when our architect came in handy. He knew how much I wanted a pretty space but also understood it needed to be functional for my husband. I think the entire plan is a perfect compromise!
We have a few different zones in the backyard so I'll take you through them and share with you what we are thinking for each space.
Covered Patio
When you first walk out you step onto a big covered patio that is wired for a couple of ceiling fans and has a few can lights. But that's it.
My vision for this space is to add some lighting and possibly do something with the ceiling. We have these little "breathers" that my husband says we can't cover up but we will see. I think it would look gorgeous with a planked ceiling or even some wood beams! or Both!
We also want to pave this patio with the same pavers we are using for the pool and on other pieces of the backyard. Lots of seating is key to this area!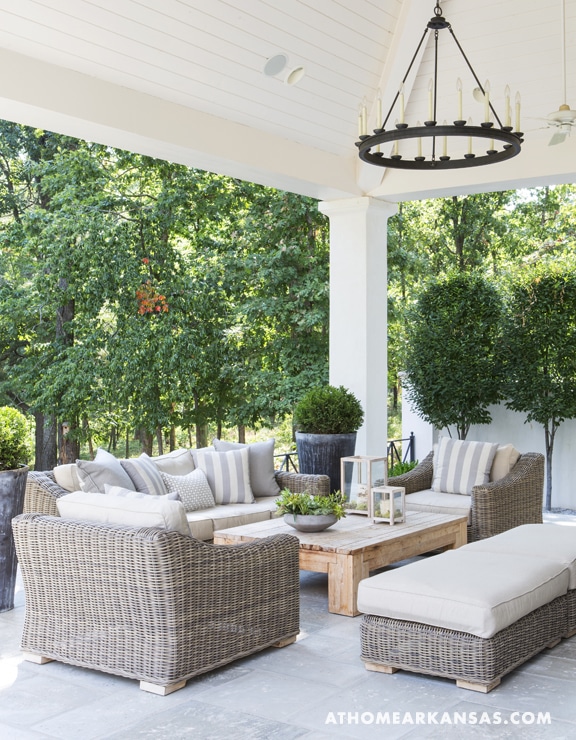 Extended Patio
As the patio keeps extending we want to add this grass and concrete combo that our designer suggested we do. I think it is perfect for the look we are going for which is somewhere between cozy, a tad bit modern with a mediterranean feel. I don't know. I made it up. lol!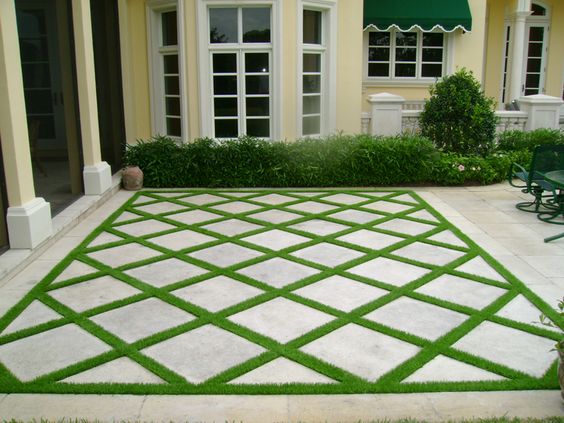 BBQ and Fountain
To the left will be a u shaped BBQ with white brick accents with a concrete top and on the left will be a coordinating fountain with seating for a nice area to hear the water run.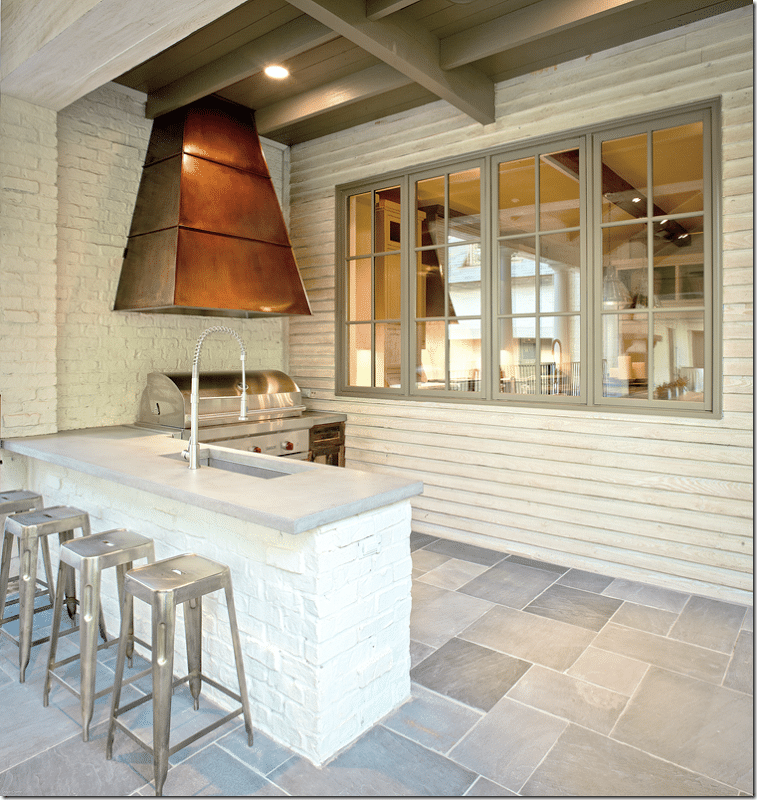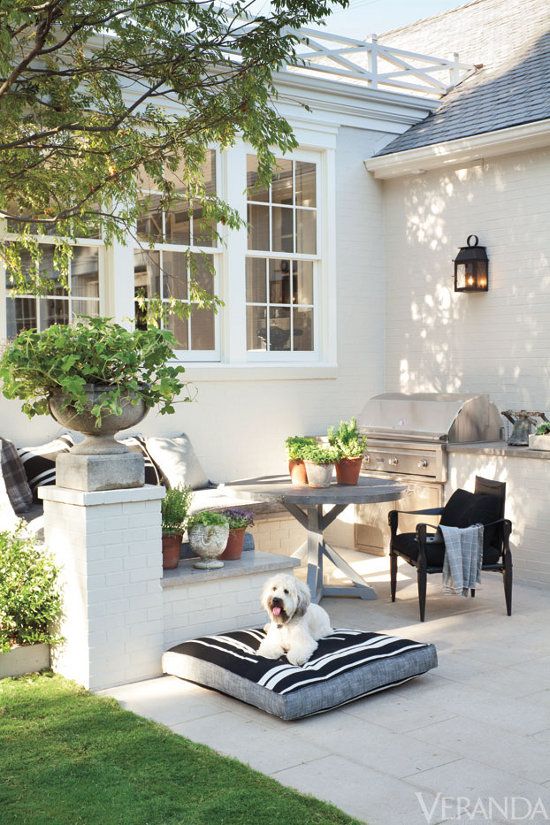 I also plan on installing some french doors off the master bedroom. Wouldn't that be something?
Pool
The biggest project of the backyard is of course the pool. We are going for something rectangular in shape, clean and deep. I love this one. Simple.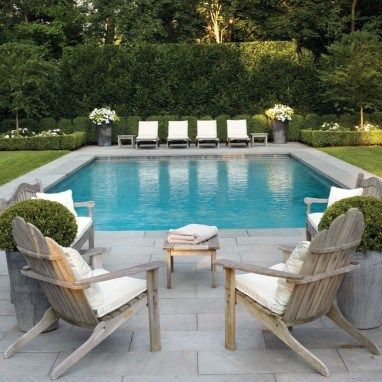 Fireplace
On the other side of the pool will be a raised patio with a fireplace. It's the perfect area for conversations, drinks and late nights with friends.
At first I planned on putting a table here but I'm thinking a sofa set will be better.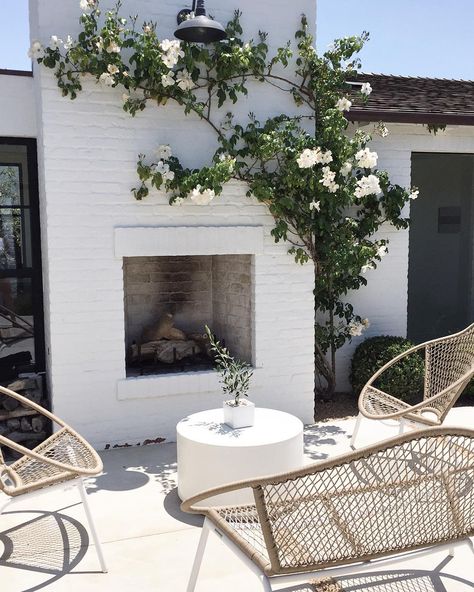 and of course we will have plenty of grass for the kids to run and play in. But the pool will be the main attraction for them :0)
We are so excited to enjoy our backyard. We are hoping it will all be done by May! Which leads us into summer! Hopefully you can join us for the big reveal!
Next time I'll update you about all the plants and trees we are planning on installing. My dad has a landscape business so I found myself really getting into the selections! Stay tuned!
Check out some of my outdoor picks on my Wayfair board!