Best Paint to Use for Furniture Makeovers
This post is sponsored and may contain affiliate links, please read my disclosure policy.
Hi friends!
Today I'm bringing you a special makeover from my mom's house! I must admit I get most of my passion for everything home from her! I remember always going through her treasures as a kid, setting the table with all of her fancy dishes and being excited to wake up on Saturday mornings and going to yard sales.
A few weeks ago I asked her if she had any furniture to makeover because I was anxious to try the new Deco Art Satin Enamel Me being in between homes means I've been able to help some of my friends and family with their projects, something I don't always get to do! She immediately said YES and that she had a bed that she wanted to paint. I already knew which one it was because Reggie and I had in our guest room for sometime until we updated it last year.
This 4 post rice bed was my parents bed wayyyyyyy back in the day. You know…like the 90's hahaaa! My mom's somewhat sentimental and she likes to keep pieces of furniture in the family. So instead of giving it away or selling it, she decided to keep it when she updated her bedroom years ago. It was in her guest room after my sister left home and then made it to my house and now it's on it's way BACK to her guest room!
I know most people aren't very found folks painting over pretty mahogany pieces like this, so please forgive me if you are having a hard time. haha. But to us it's just a piece of furniture and it needs a little update so that's just what we did!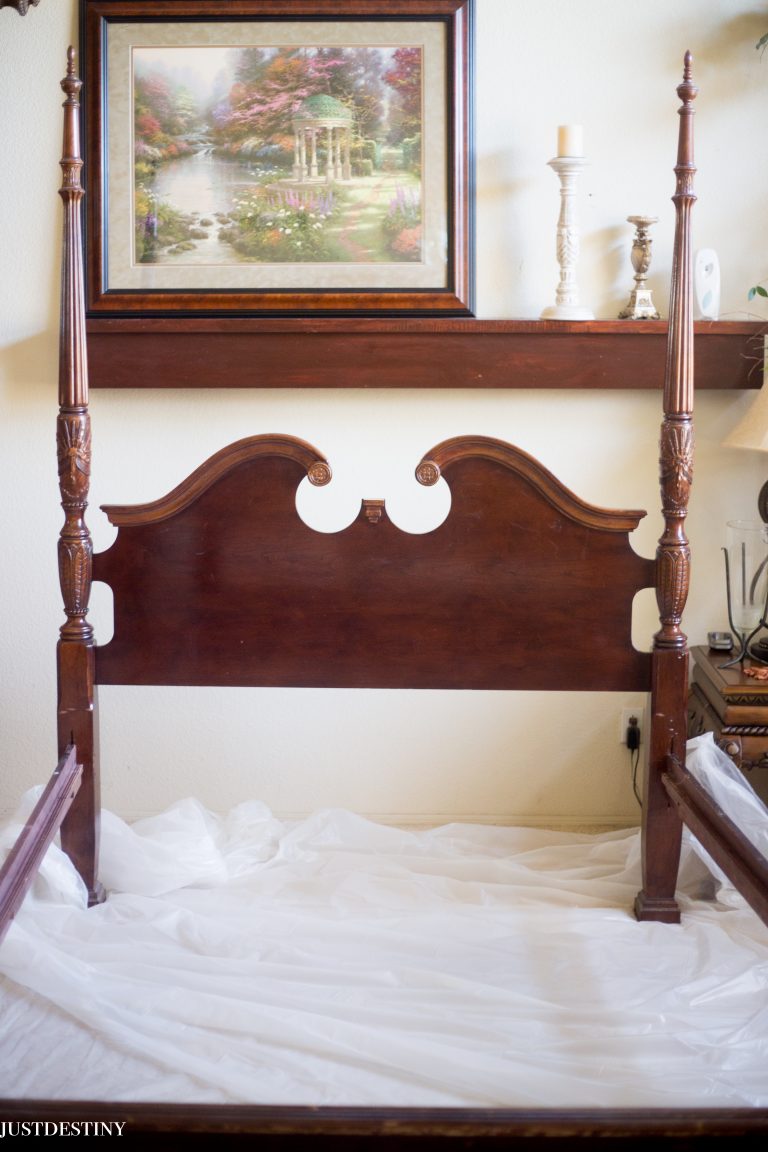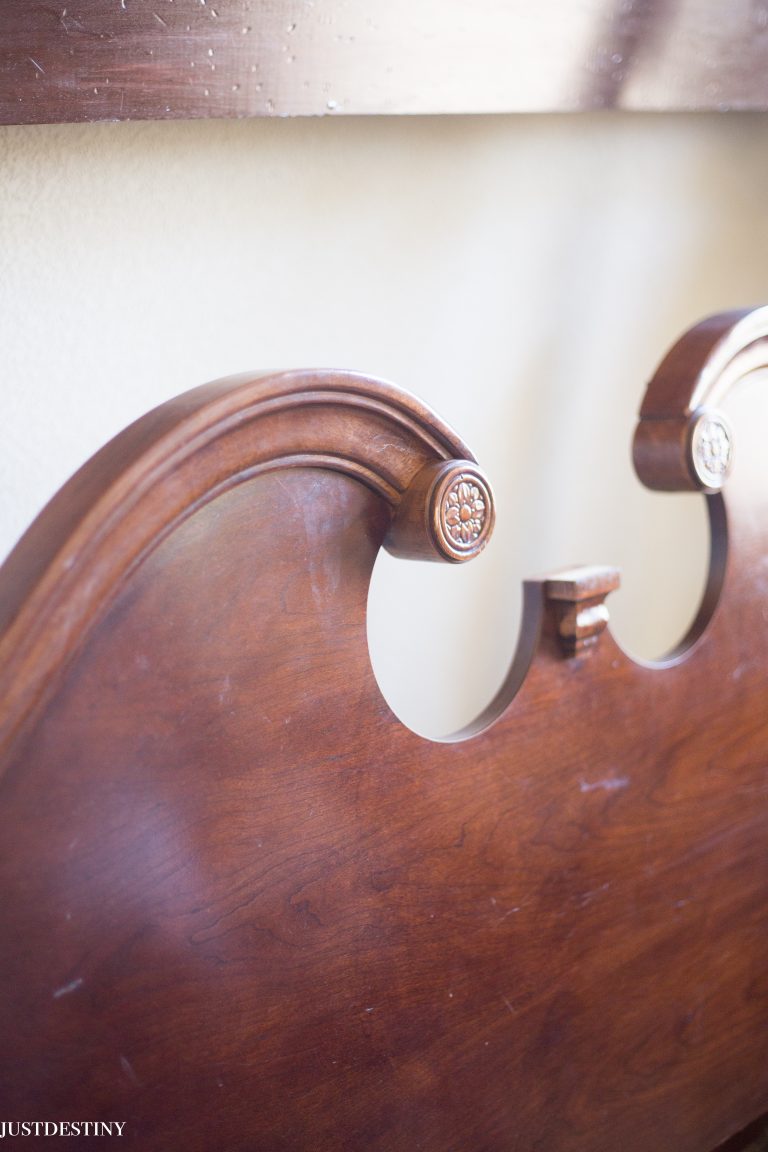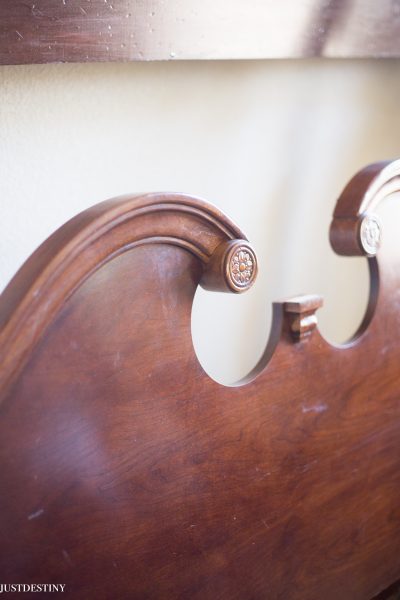 My mom wanted her bed painted a pretty black so I picked up a few of the 8oz containers of Deco Art Satin Enamel Classic Black from Michaels. I actually found it in the stains and finished aisle not the craft paint aisle:0)
Like I said I've heard great things about this paint from other DIY bloggers so I was anxious to use it!
We started off by giving the bed a good cleaning. You can use a deglosser or lightly sand it if you need to as well, but we just painted right over the finish it already had! The word on the street is that's why this paint it so awesome! No prep work needed! Great because we don't have time for that. haha!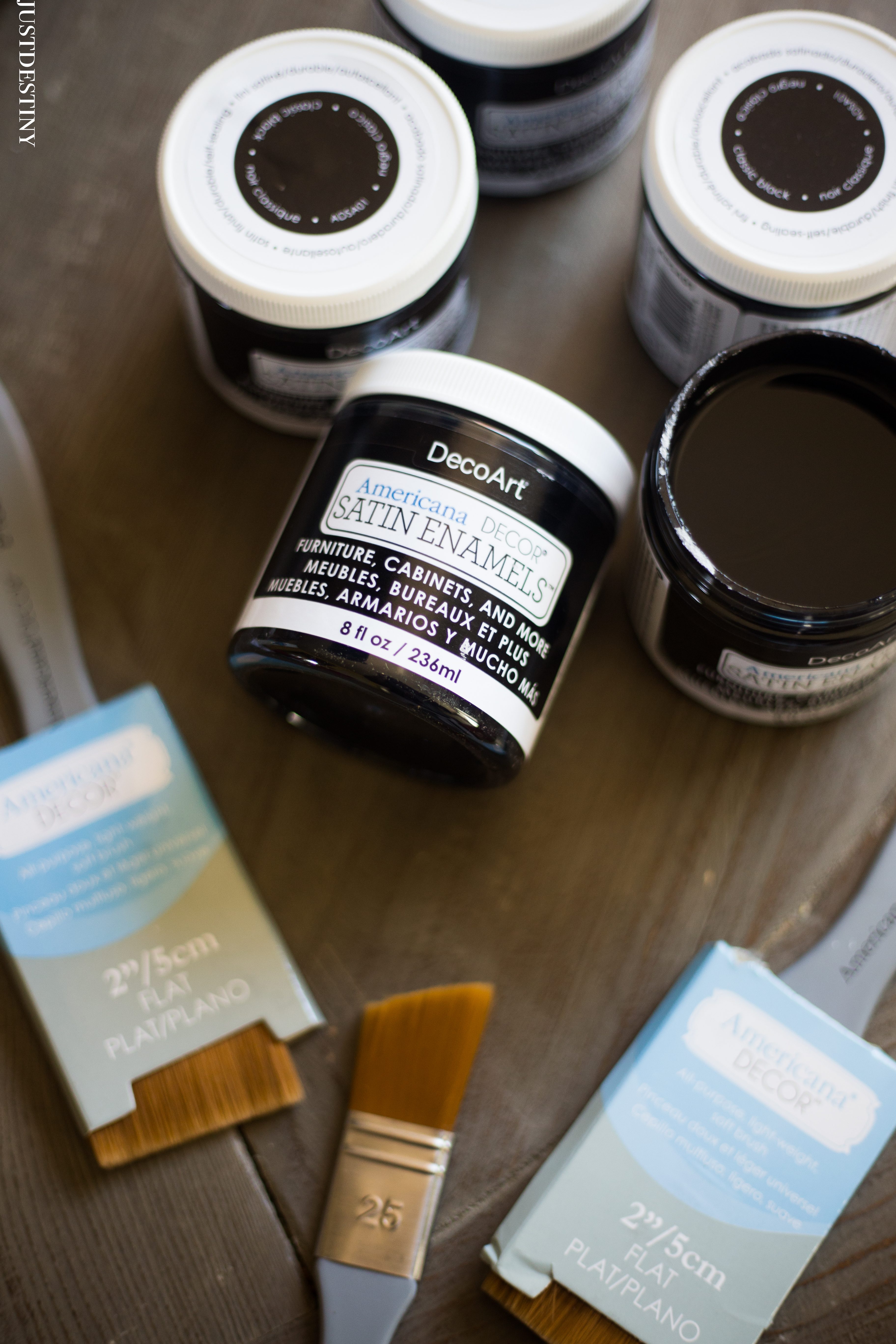 We used some all purpose light weight brushes and started to apply it! Right off the bat I knew I would be happy because the coverage was incredible. Truly after a few strokes of the brush we had and entire post covered. I couldn't believe how well the brush strokes disappeared as it dried. This is a winner friends!!!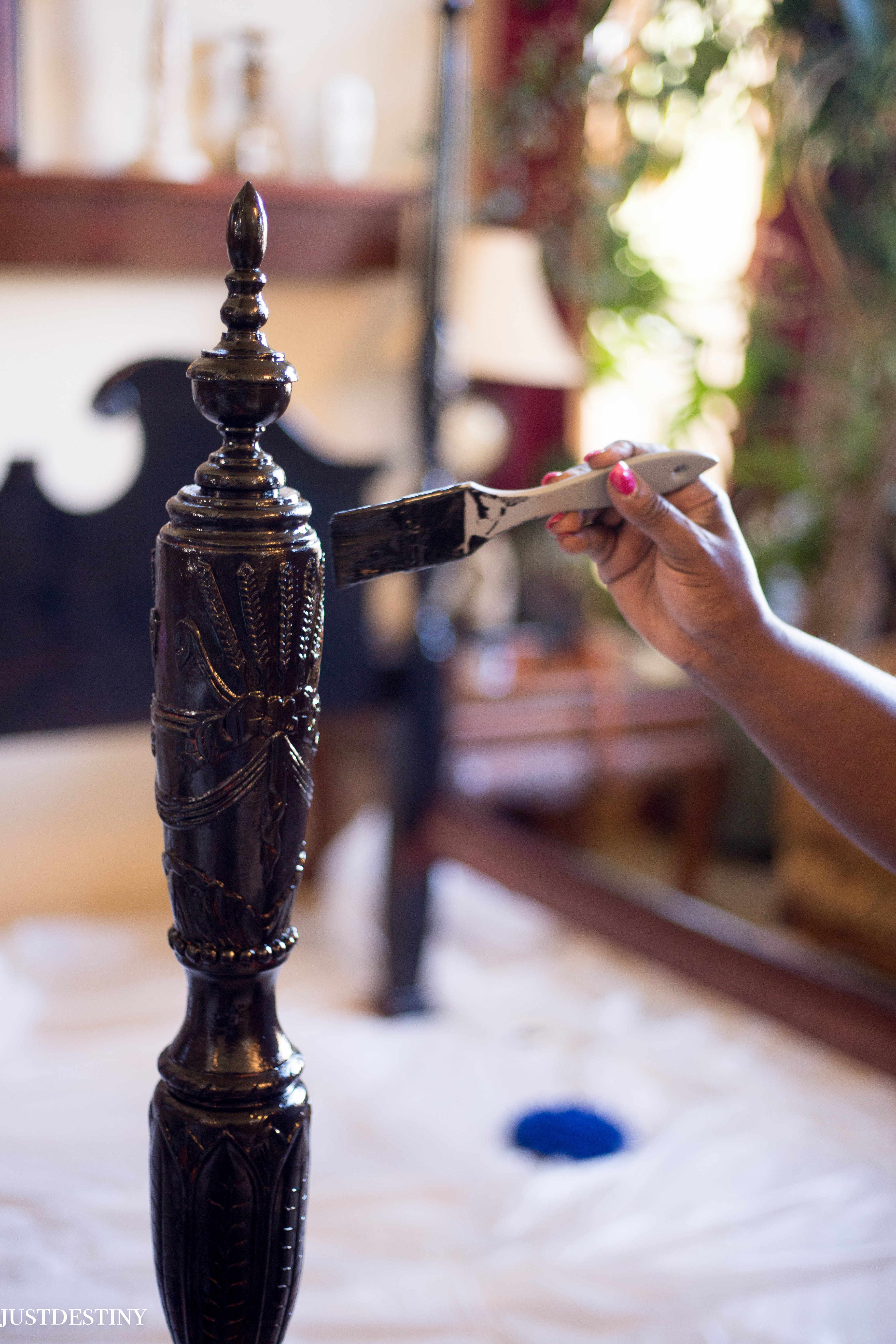 I initially thought I would use 8 containers but I only used TWO 8oz container for the ENTIRE BED!!! TWO!!!AMAZING!!! I ended giving my mom the rest so she could makeover the entire set!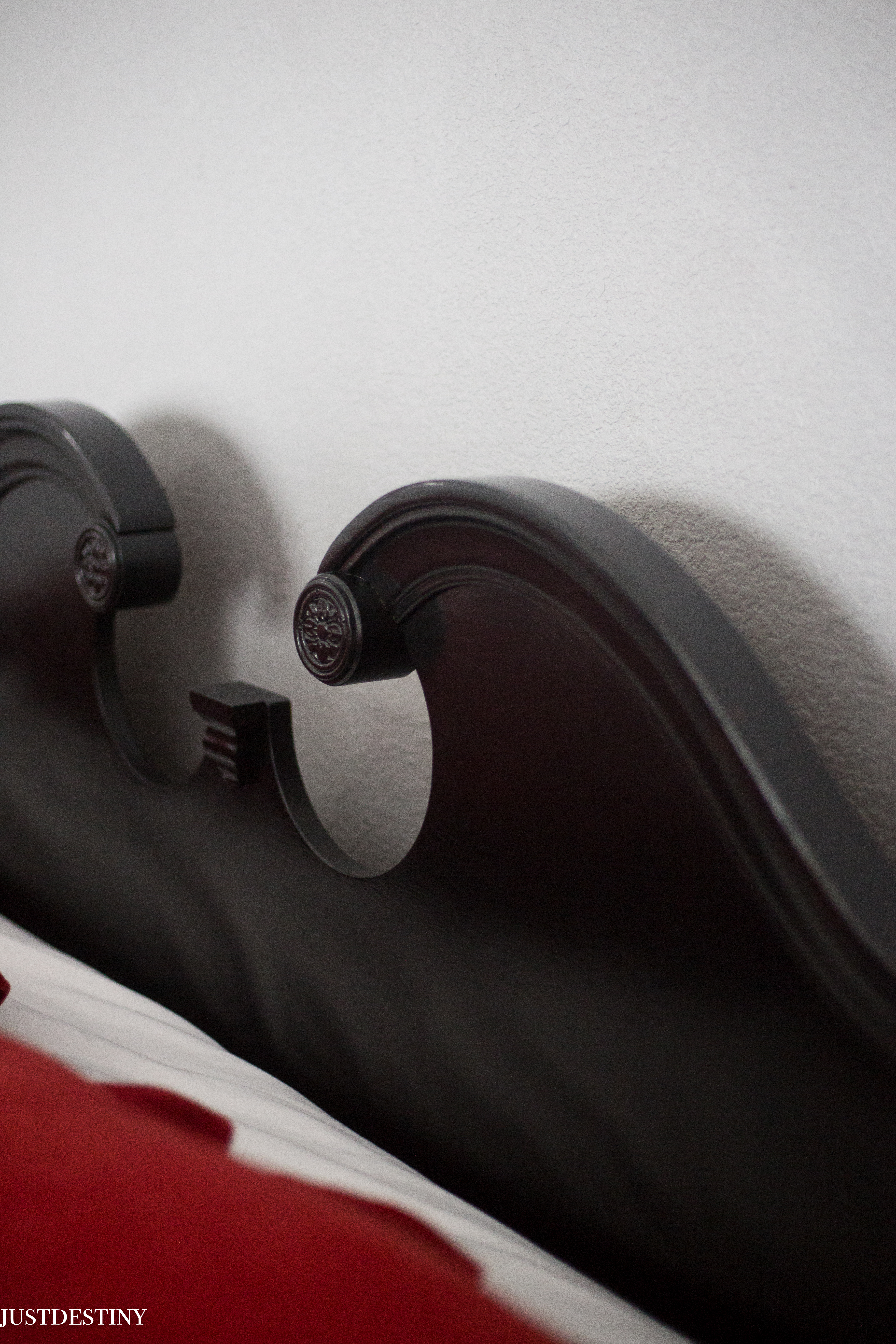 Look at the finish! We only had to go back and touch up a few spots but the coverage was great.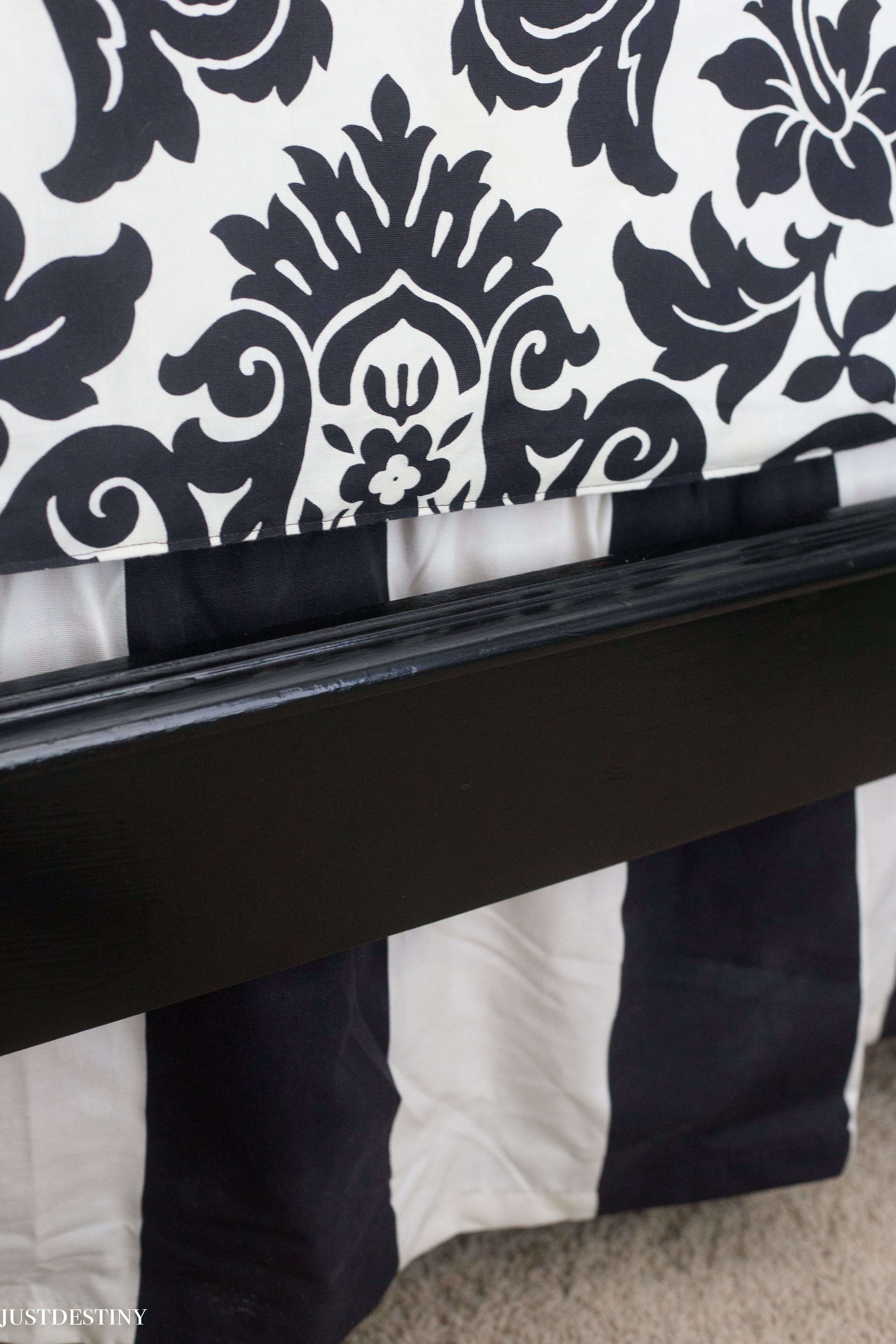 It was fast drying and just like the label says it gives you a beautiful enamel finish. So smooth to the touch and eye!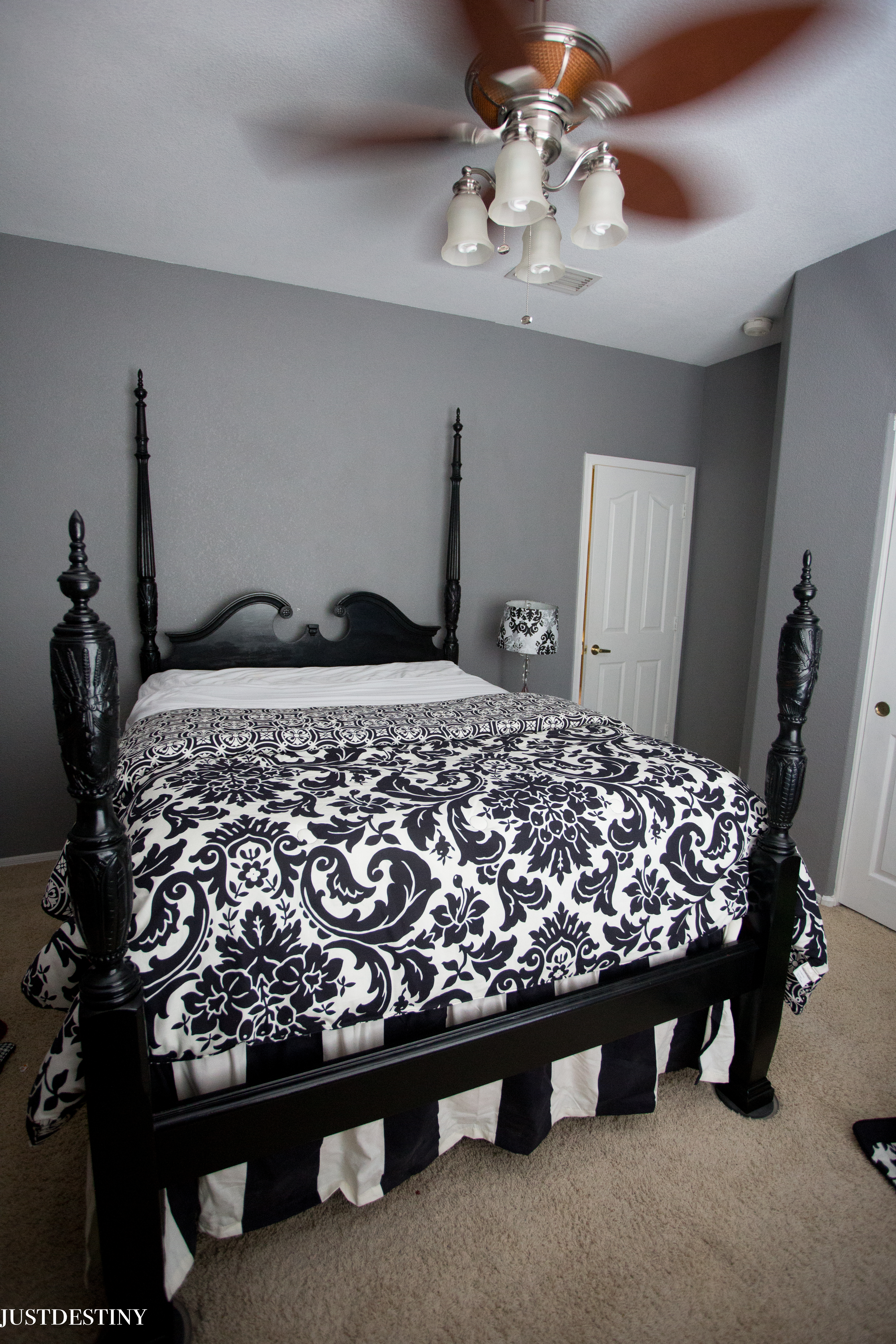 My mother and I have different taste. I love neutrals. She loves color. I love simple rooms and she loves themes:0) So for this room and because she's from the south, she wanted there to be a nod to her team, ALABAMA! ROLL TIDE! So she dressed up her "new" bed with red and black bedding and a touch of houndstooth of course!
If you think I have a thing for pillows….my mom is 10x worse. Or better? haha!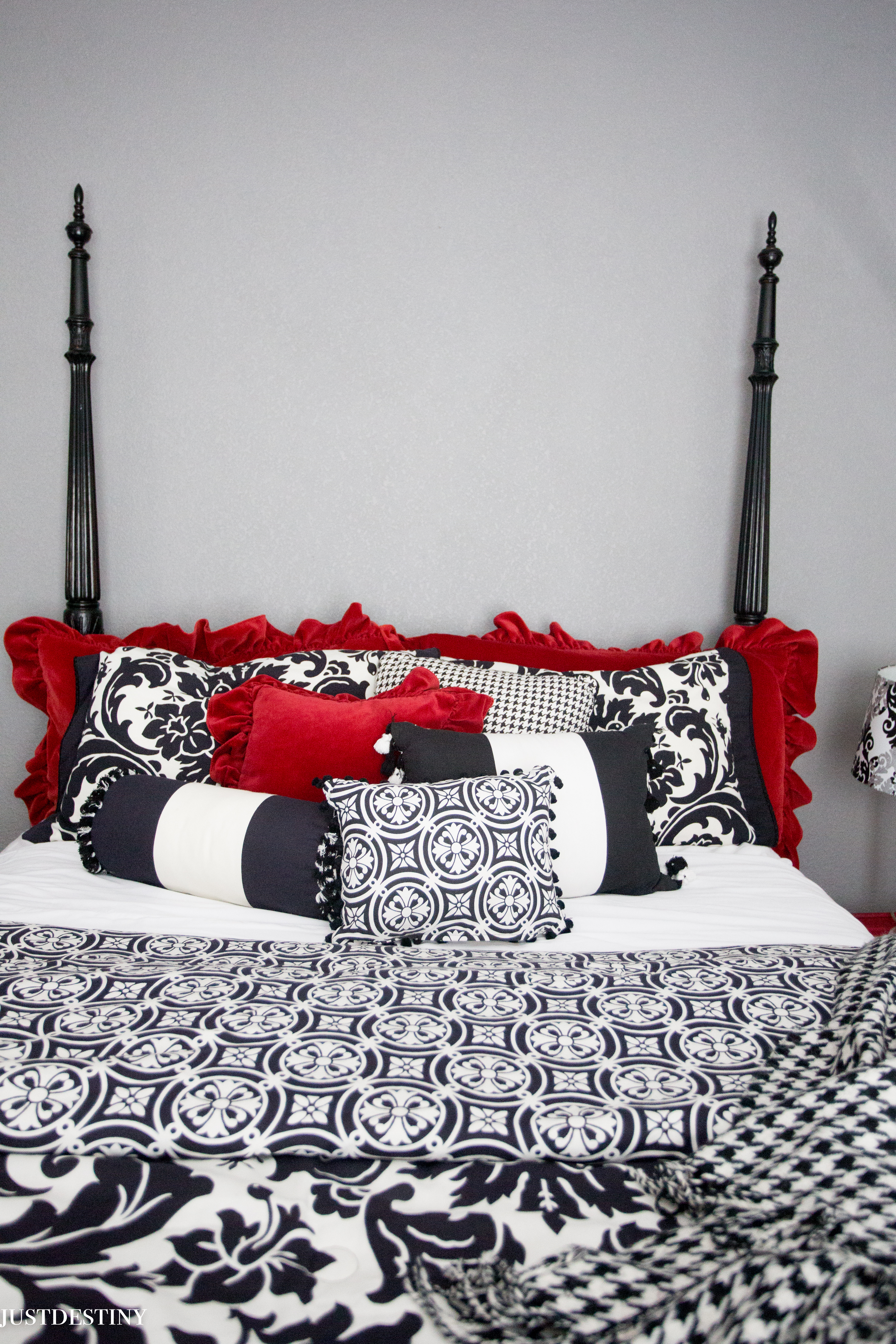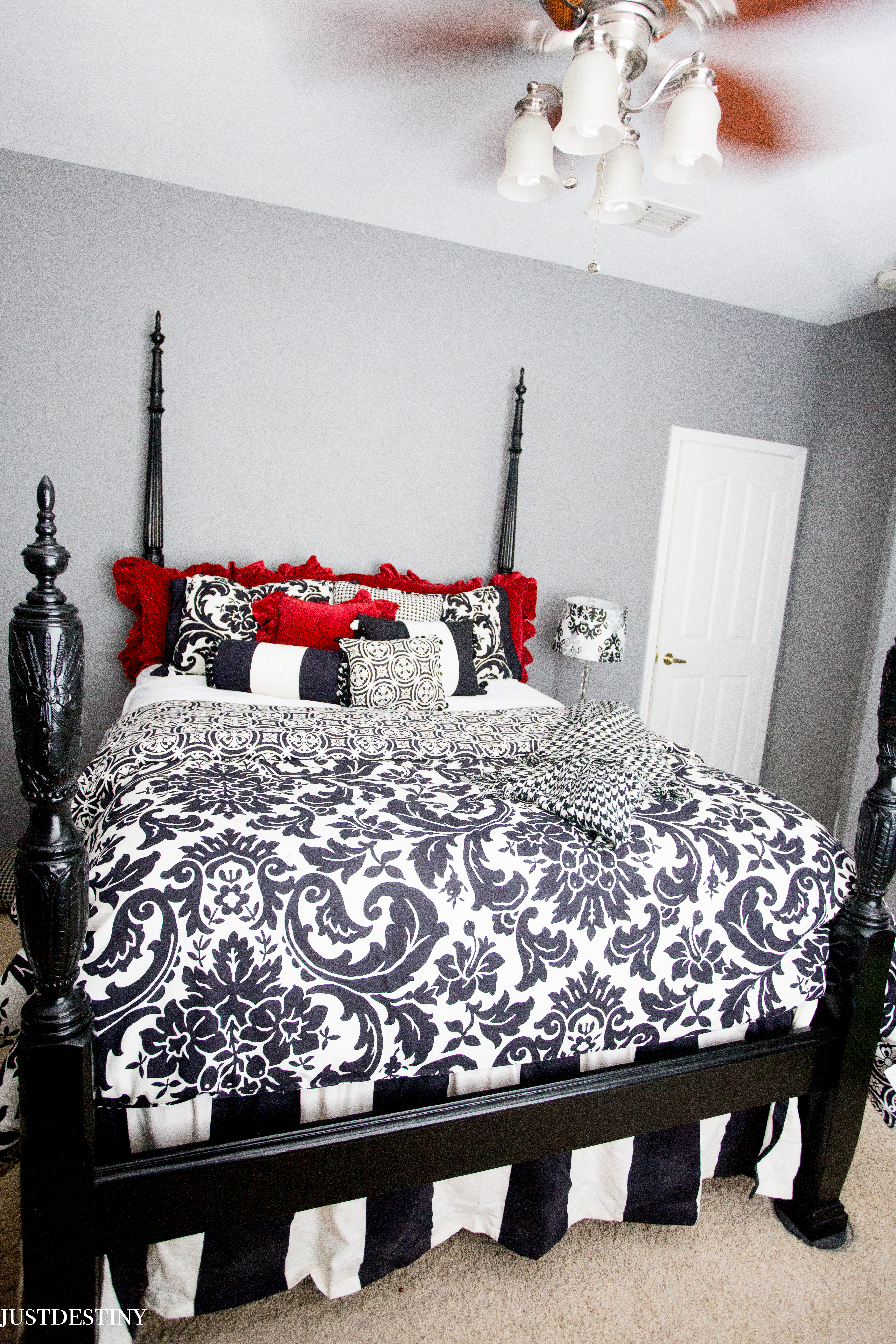 SO there you have it!! To check out more makeovers using this paint, check out Deco Arts Instagram page for tons of inspiration! I think this is the best paint for easy furniture makeovers friends.Plus they have so many fun colors to pick from! You might just get addicted to DIY with this product!