This post is sponsored and may contain affiliate links, please read my disclosure policy.
Hello!!
It's been awhile since I updated you about my life right now! A lot has been happening around here!
I finally decided to get some new dishes! I donated my older set right before we moved because we needed an upgrade. We had been living on paper plates for like SIX months! Haha! Great for not doing dishes but were all ready to eat off real dishes. I had my eye on this set from Crate and Barrel for a while now. The new Farmhouse Collection screams YES! I love the lip on the sides and they are just simple.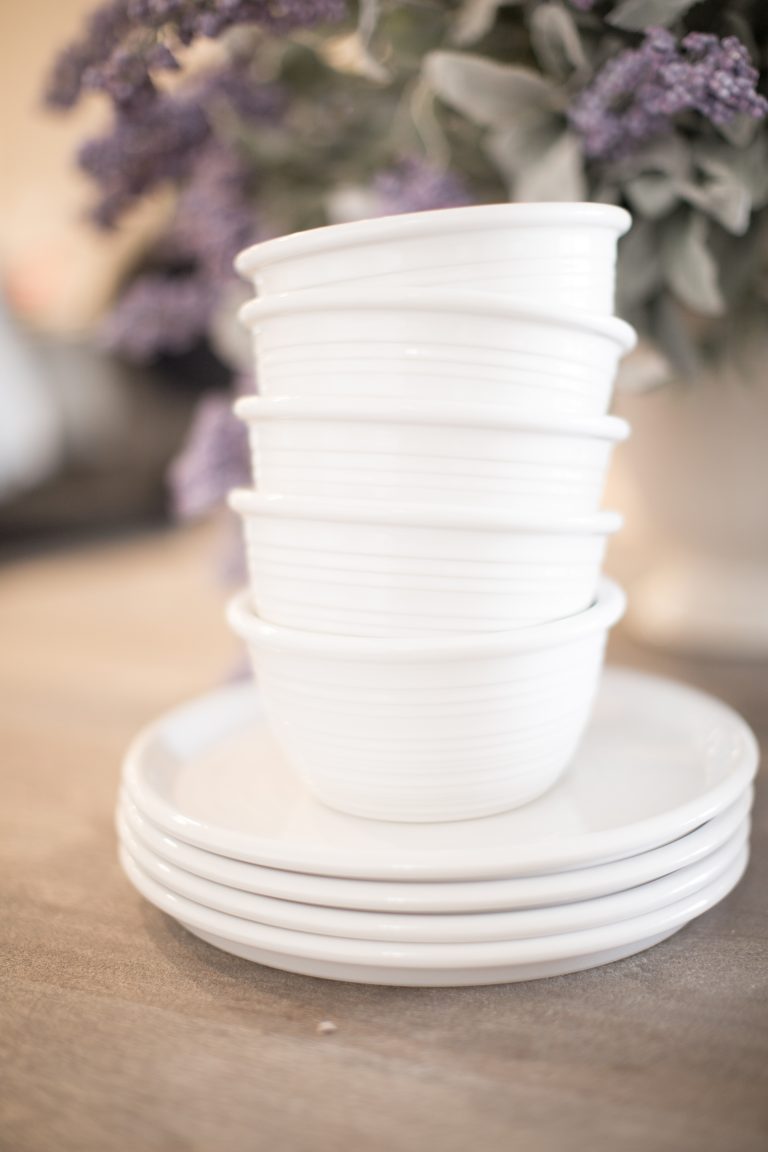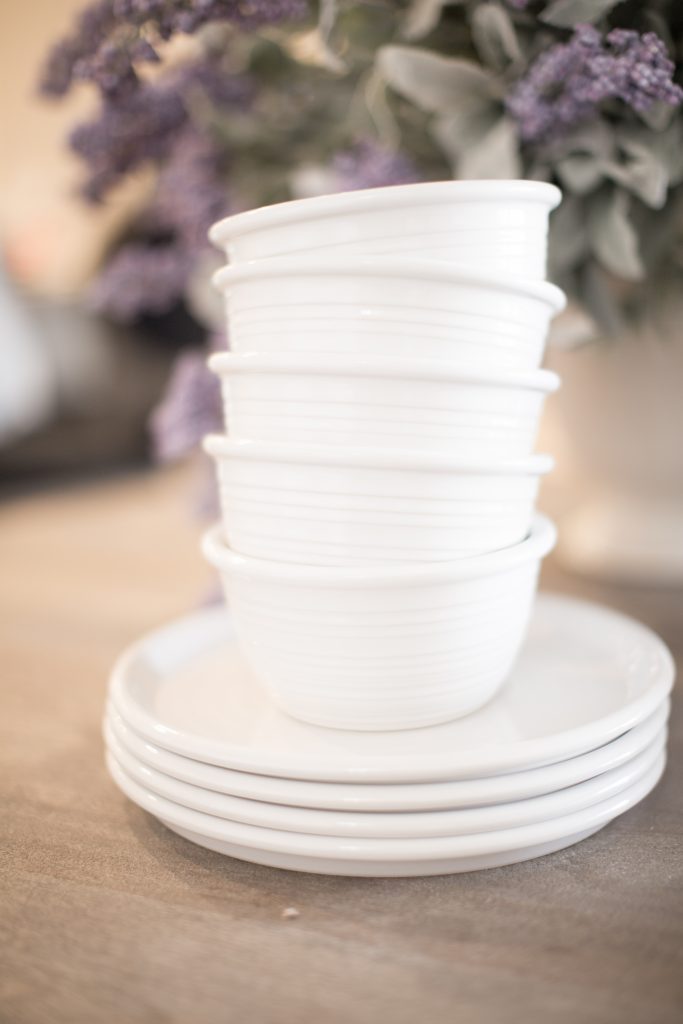 I started off with 8 just to see if I liked them but I will definitely be ordering more. They not only have the plates, but they have the bowl that I ordered too!
But they also have some other pieces that are just as charming. Yep, I want it all!!! I think you will love this set even if you aren't a farmhouse enthusiast. I like the farmhouse style, but I don't live on a farm, and honestly I don't think I would love living on one…haha! I do however love some of the influences of the farmhouse style that everyone seems to love right now. I totally get it because it just feels like HOME!
I finally painted my stair rails! Check out that post here! It turned out great!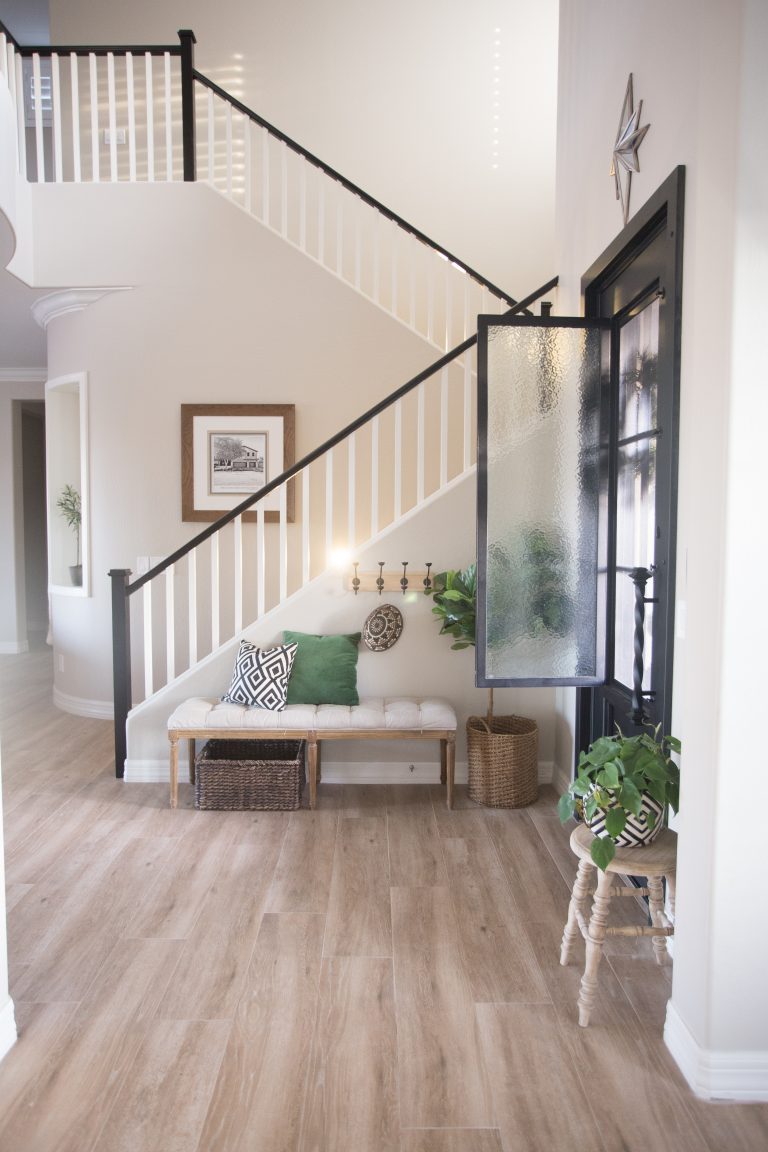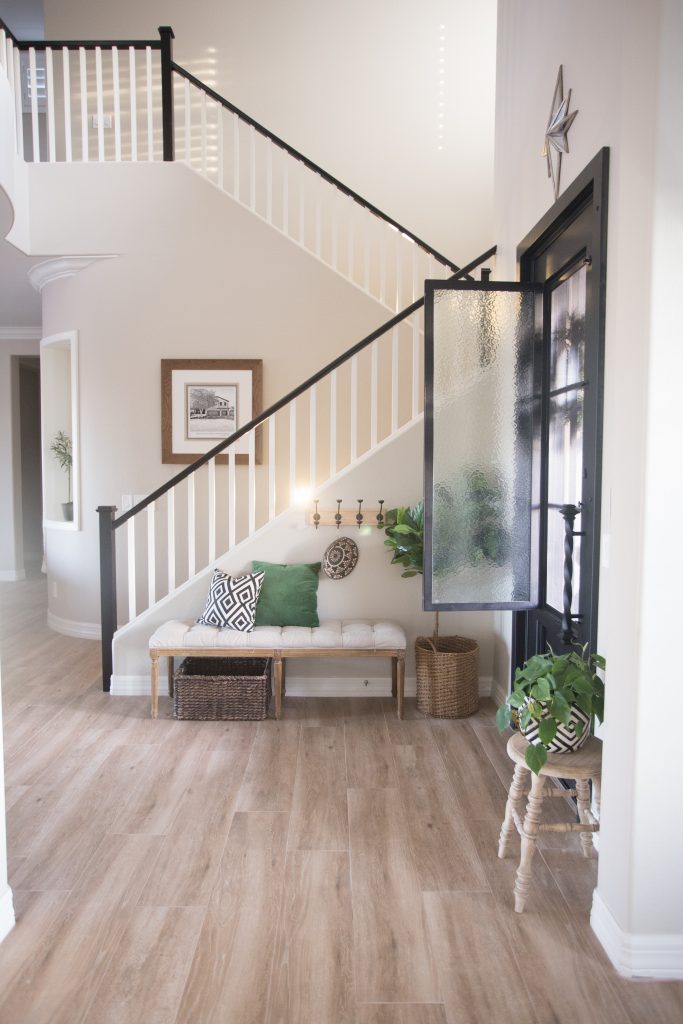 Still working on this fireplace and hanging my curtains! I will get you some photos of that soon.
We also had our crown moulding installed! It totally changes the entire look of the room! If you need a great crown moulding person please reach out to me so I can get you his information! I highly recommend them!
I want to hang frames around my tv like I did in my last house. But this time I want it to look more like this!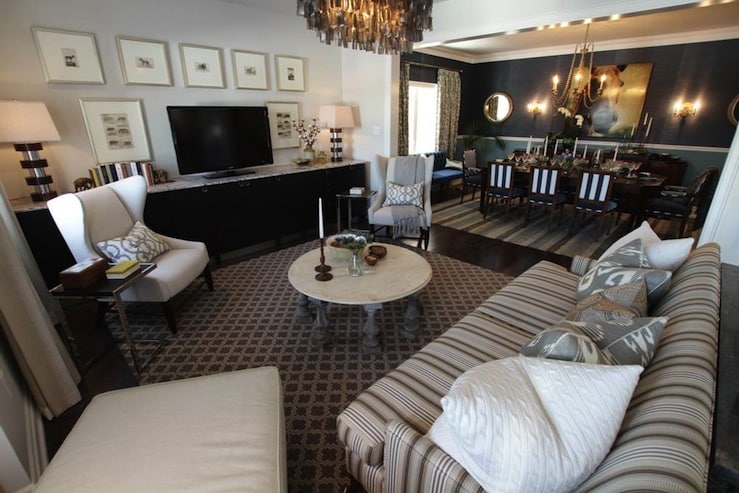 My next Michaels challenge is all about framing so I'm thinking this may be the perfect project!
My dad's birthday is today so I picked him up the Pattie Labelle Banana Pudding from Walmart. He is a southern boy from Tennessee so desserts like banana pudding or sweet potato pie are the perfect gift. Do you remember how crazy everyone went for her sweet potato pies last year? Well I hear this banana pudding is amazing! Just like her pies she uses her family recipes and of course some amazing high quality ingredients! So instead of getting into the kitchen myself I decided to let her bake for my dad this time around!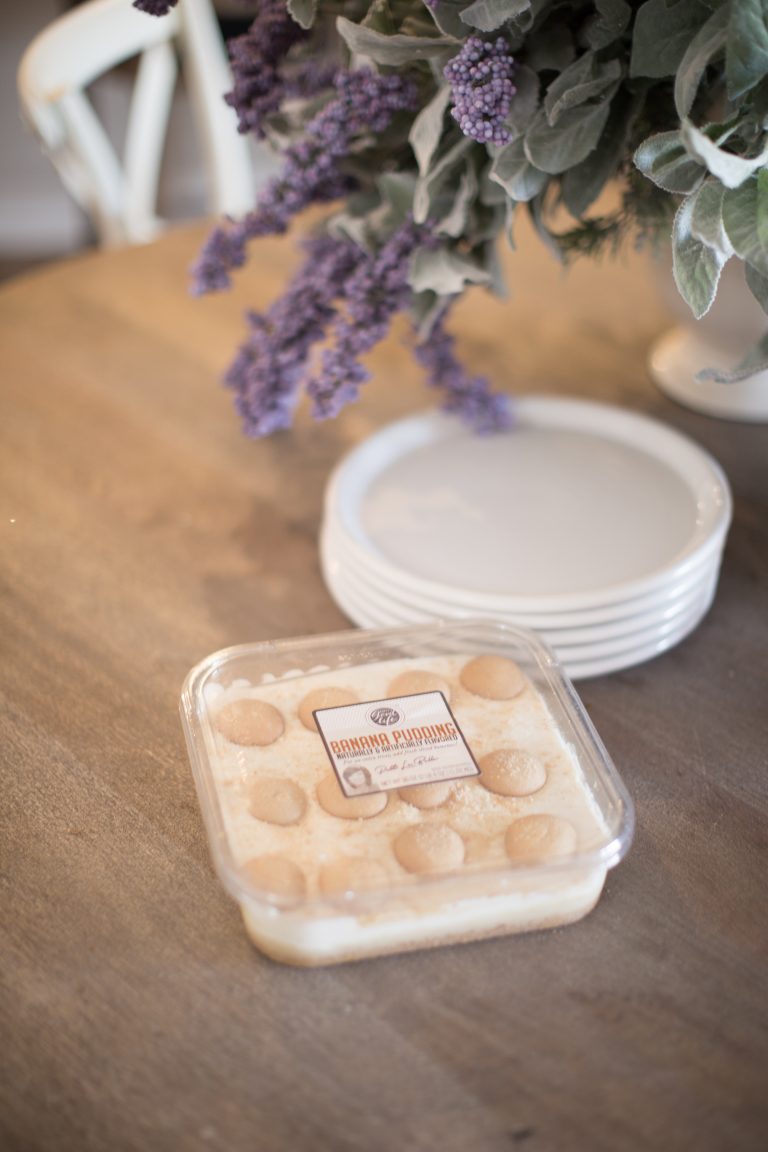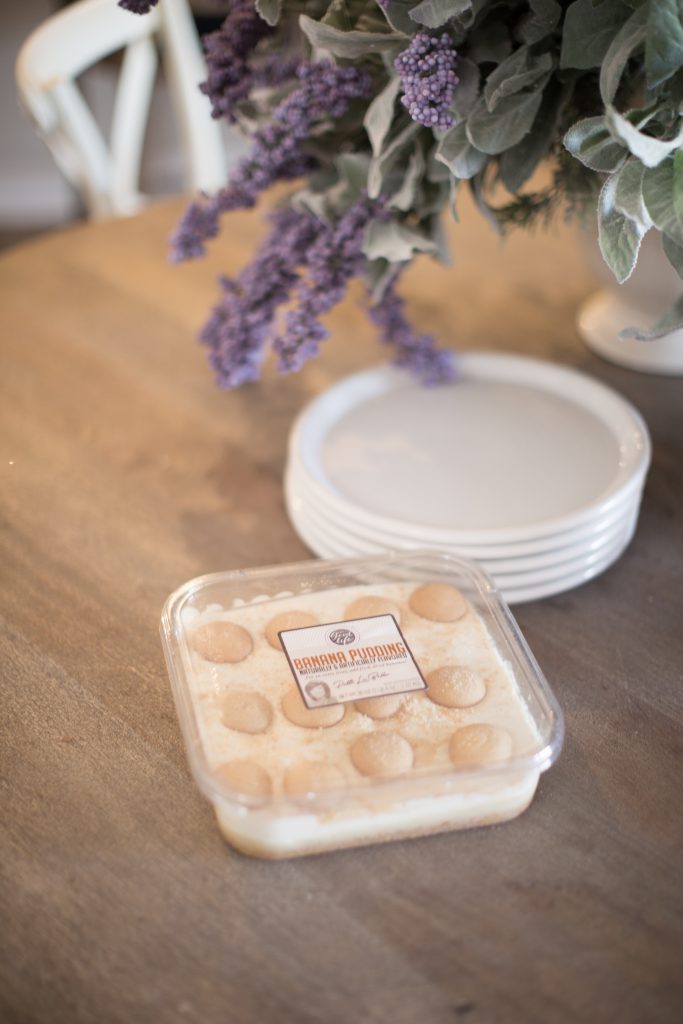 You really can't beat the price either..9.98 in true Walmart fashion…haha!
So it looks like it has 12 vanilla wafers and then some vanilla crumbs on the top. I had to try it JUST to make sure it was good..you know, can't give him something that ain't good! haha! I added a few bananas on top for good measure.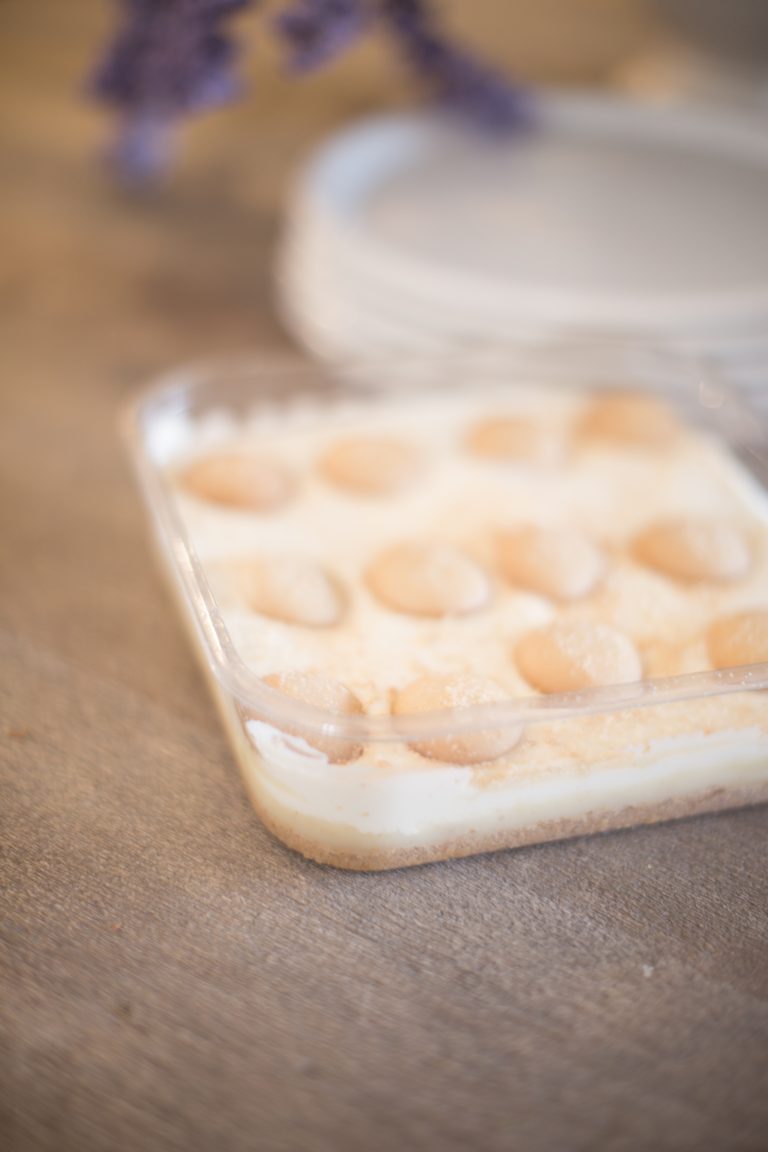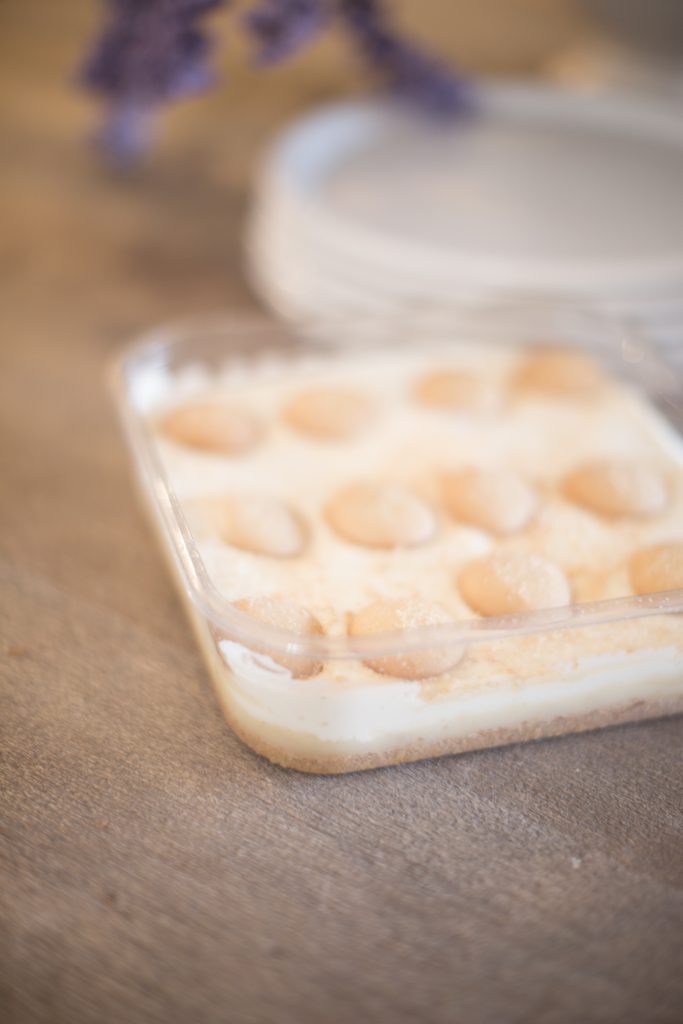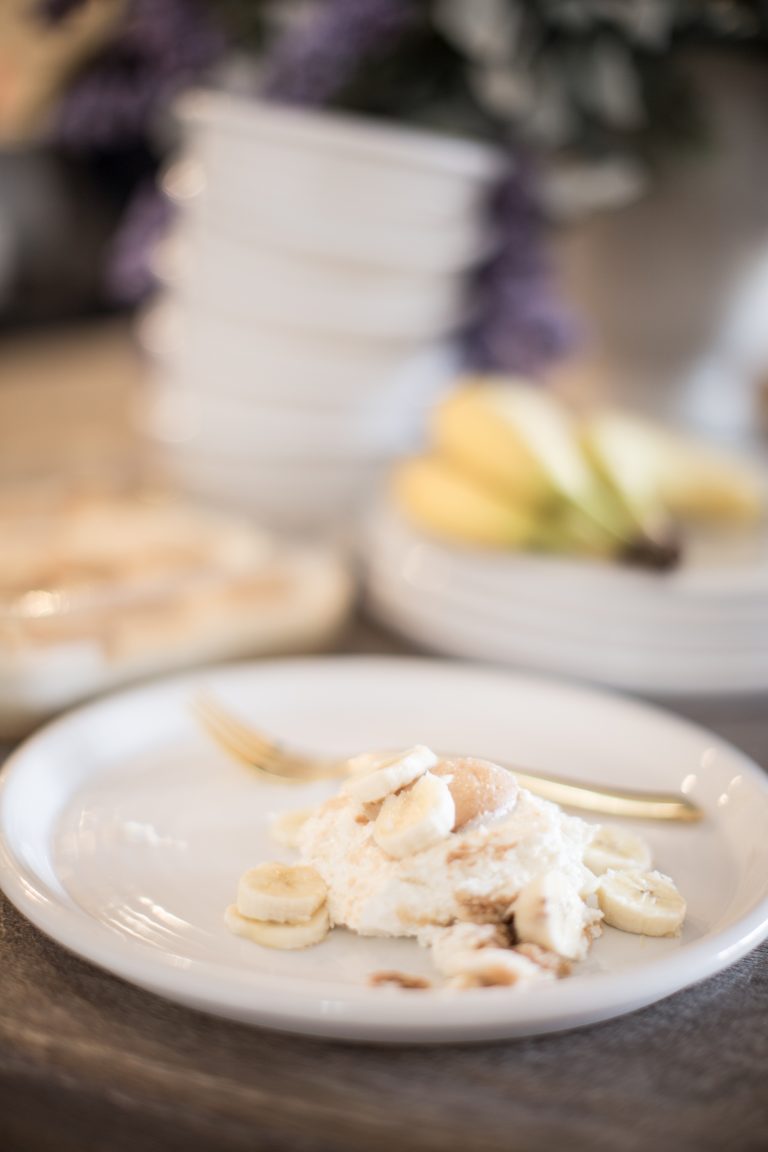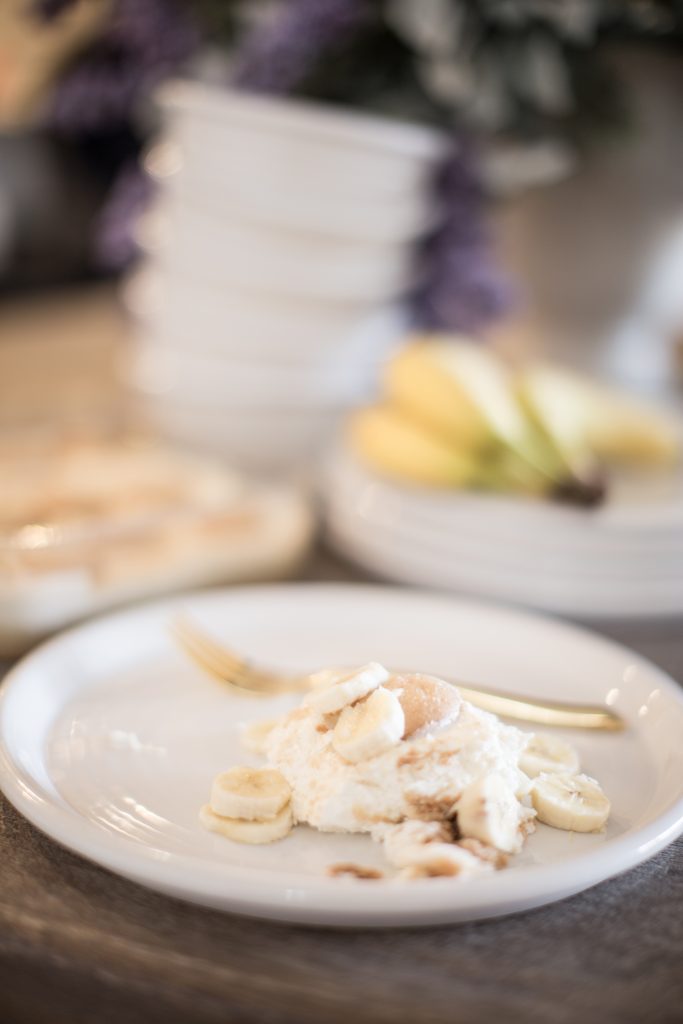 Final verdict… If you like banana pudding…..you are going to LOVE this. Rich and creamy just like banana pudding should be!! My kids went crazy and I quote "This is the best thing I have ever tasted" haha! We had to make sure to save some for my dad. Well truth is we had to get him a whole new one because we started to eat it ….haha! If you're looking for them, just go straight to the Walmart bakery!!! Or you can call ahead to make sure they have one ready just for you.
I will be giving a rough tour of the entire house next week so make sure you come back for it! It's not decorated or done! But I some of you reached out and wanted to see the space so, you got it!
We started our backyard…finally. It is a massive project and I can't believe how many decisions need to be made. So many details! But in the end it should be amazing! We are really excited!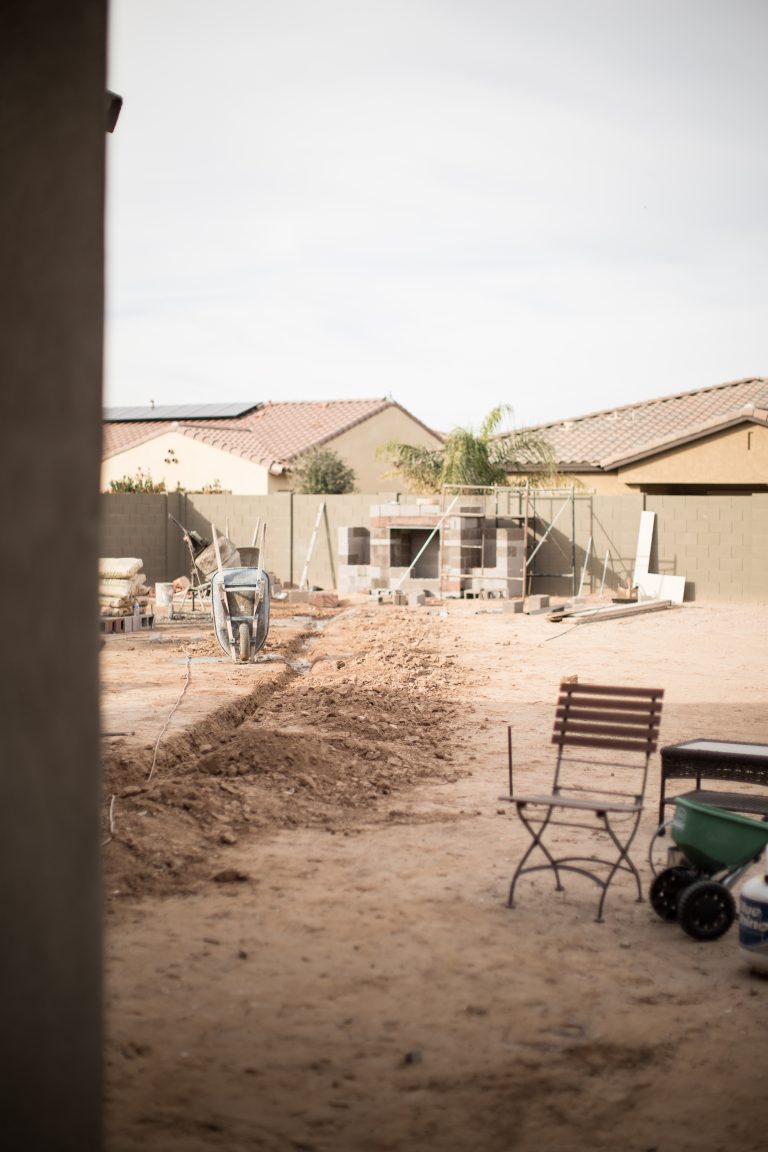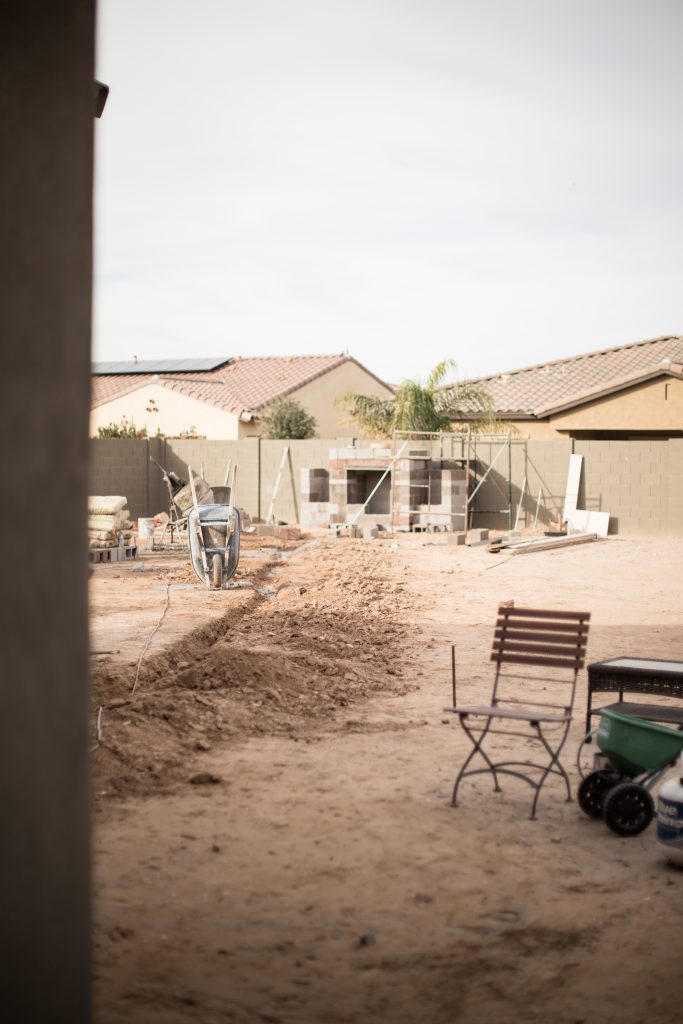 Thank you Walmart for sponsoring today's My Life Right Now and providing a delicious treat to try! Of course all opinions and text are all mine.