This post is sponsored and may contain affiliate links, please read my disclosure policy.
I have another pretty naked cake for you to enjoy along with 12 other fun Thanksgiving ideas! I'm hosting Thanksgiving this year and I've been prepping the table, picked out a centerpiece and even favors for my family to take home!
Just like my other naked cakes, this one is made with a butter pecan boxed cake, whipped frosting and I added candied pecans on top! I have a FULL TUTORIAL on how to make a naked cake HERE! So check that out to see all the tricks and tips I use when I make these naked cake beauties!
For this cake you will need to purchase or make some candied pecans for the tops and garnish. I used my food processor to make a fine crumble for the sides and tops!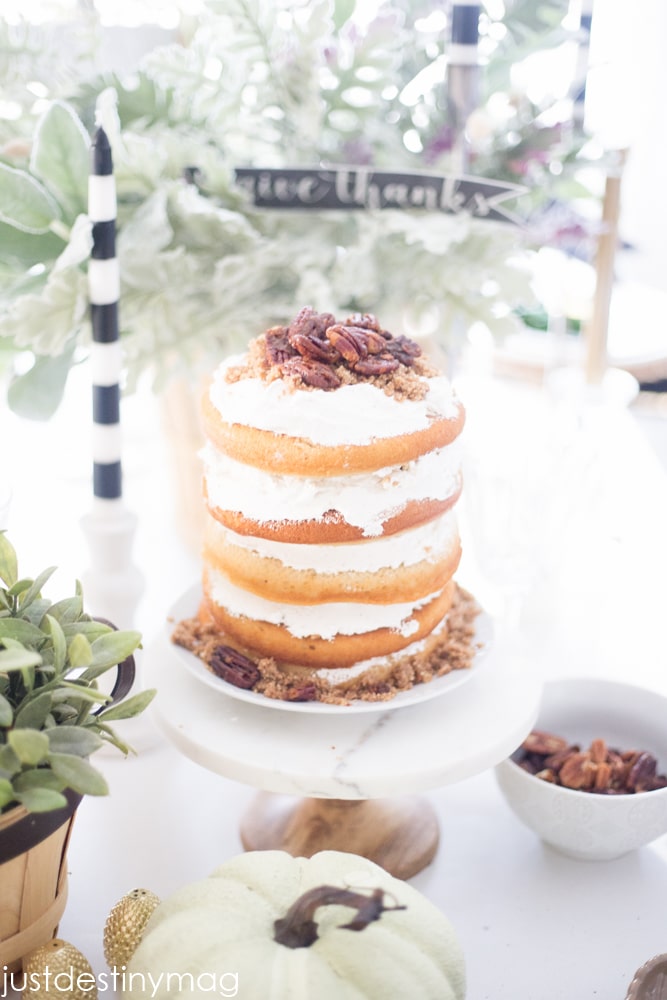 I used Wilton's 5 layer cake pans for this one and I really love the way it turned out! The layers came out perfect and they were easy to level off. The final cake was VERY tall and not to easy to cut, so I think you would need to take it apart if you are going to cut it for a crowd. But nonetheless PRETTY!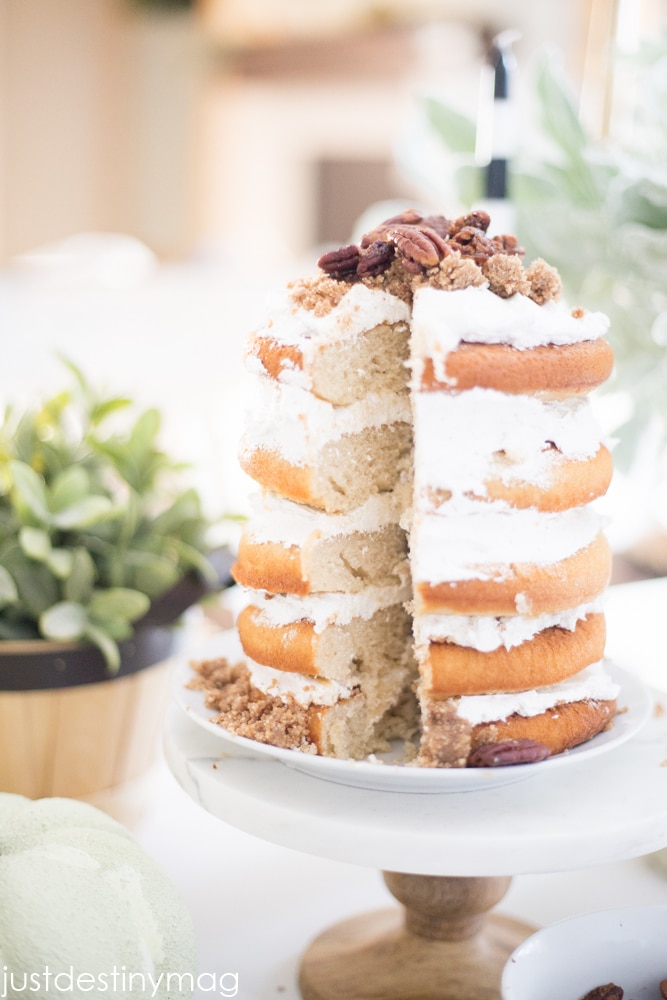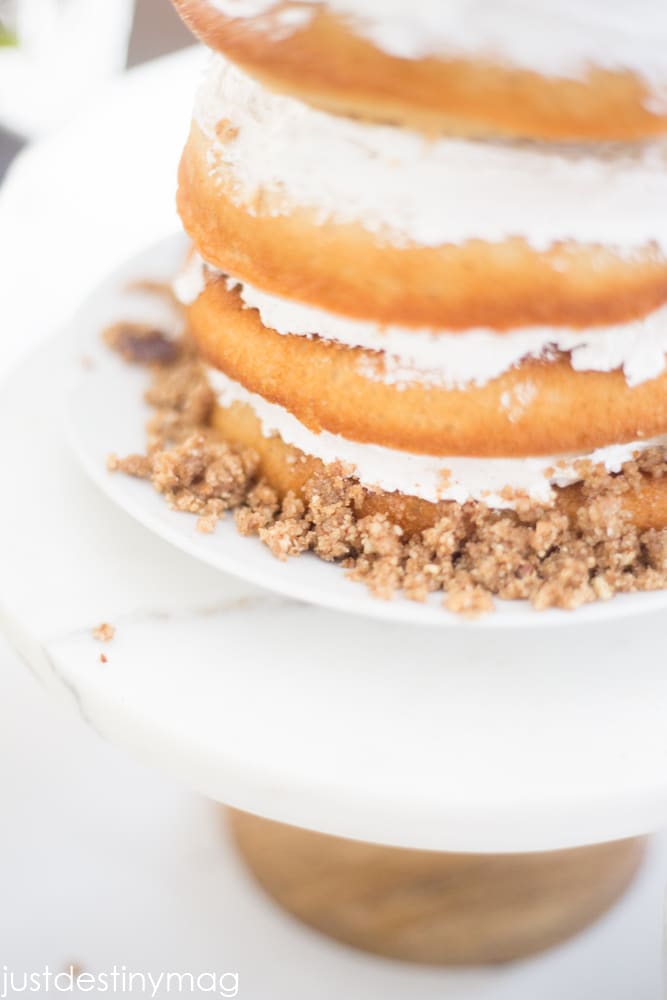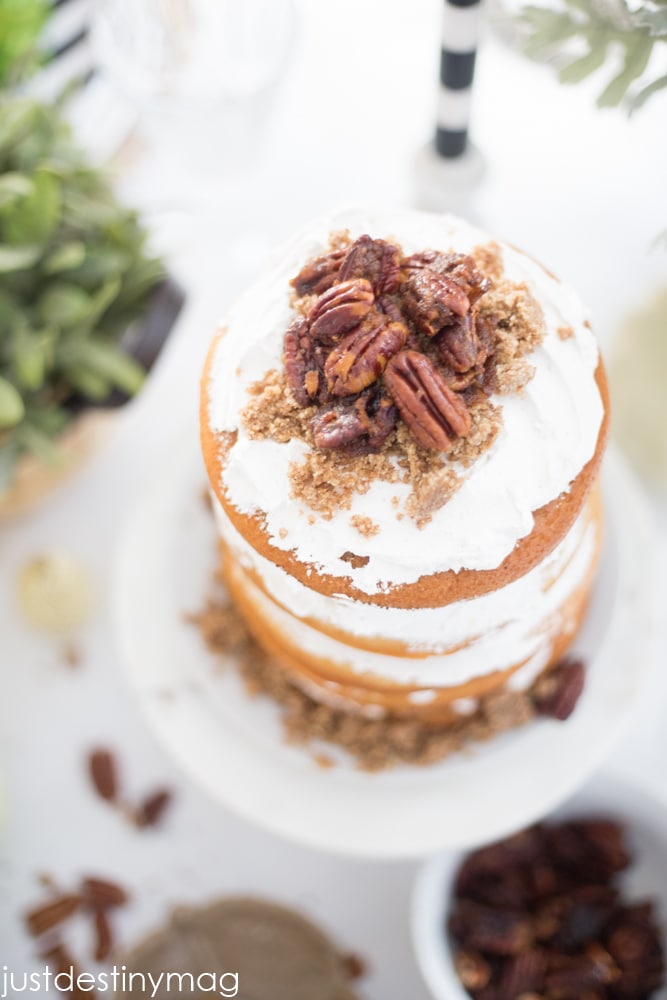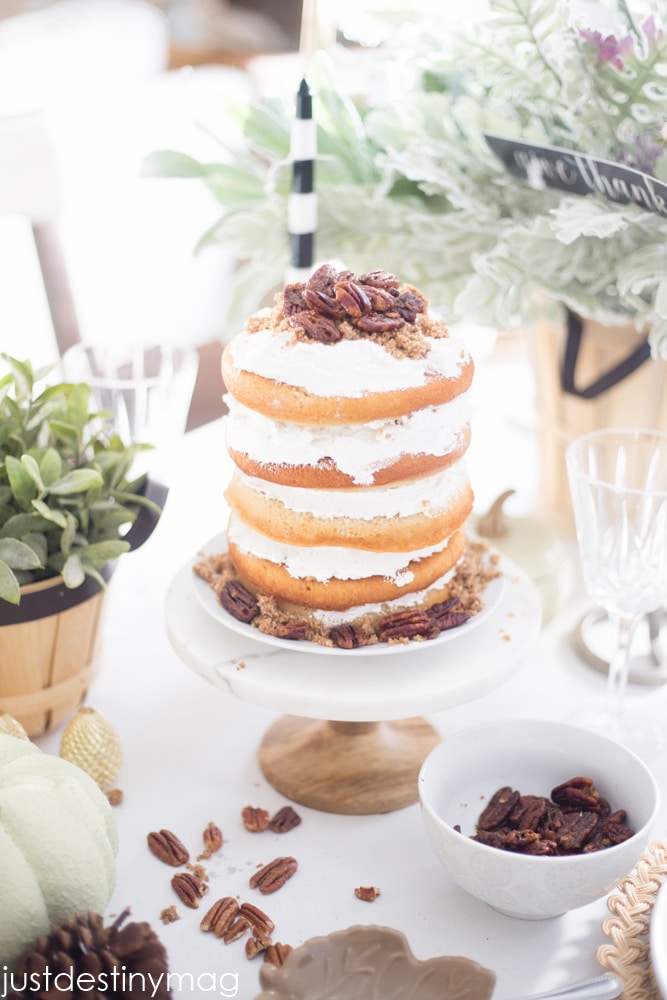 This cake will definitely be a show stopper on your Thanksgiving table this year! Check out my chocolate naked cake here too!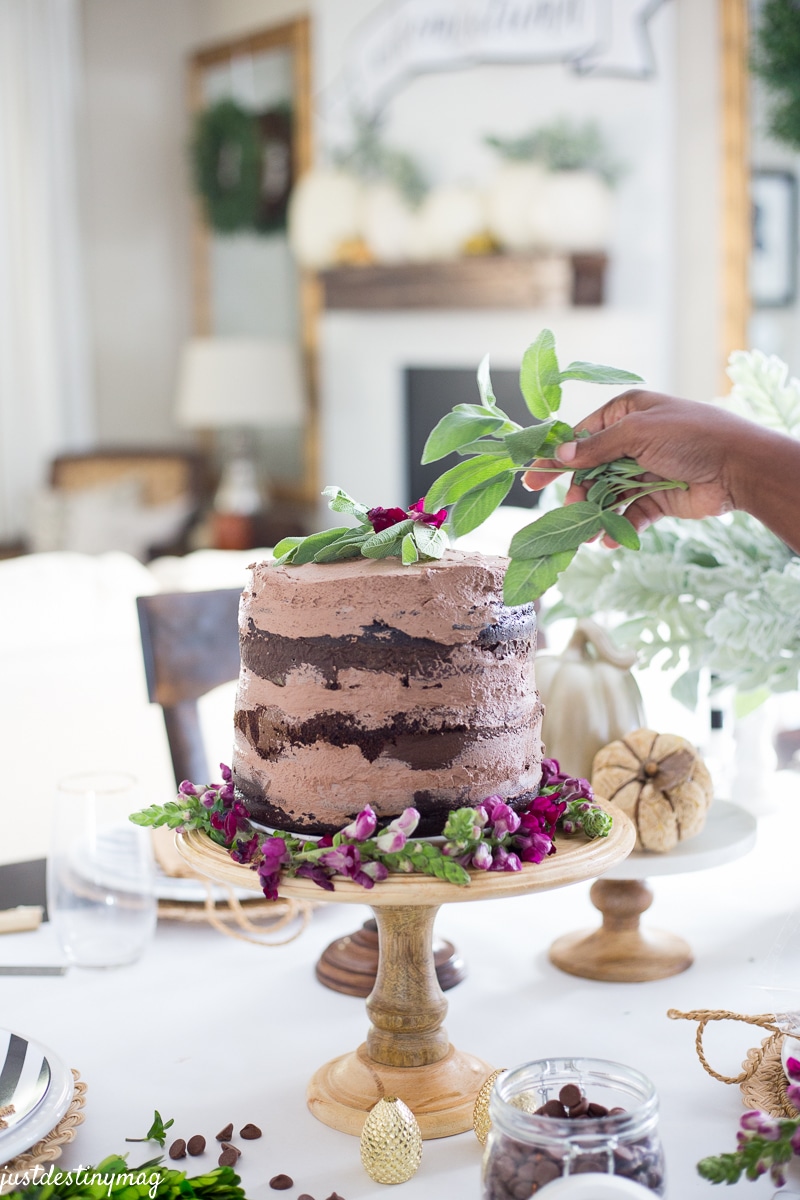 and the original cake HERE!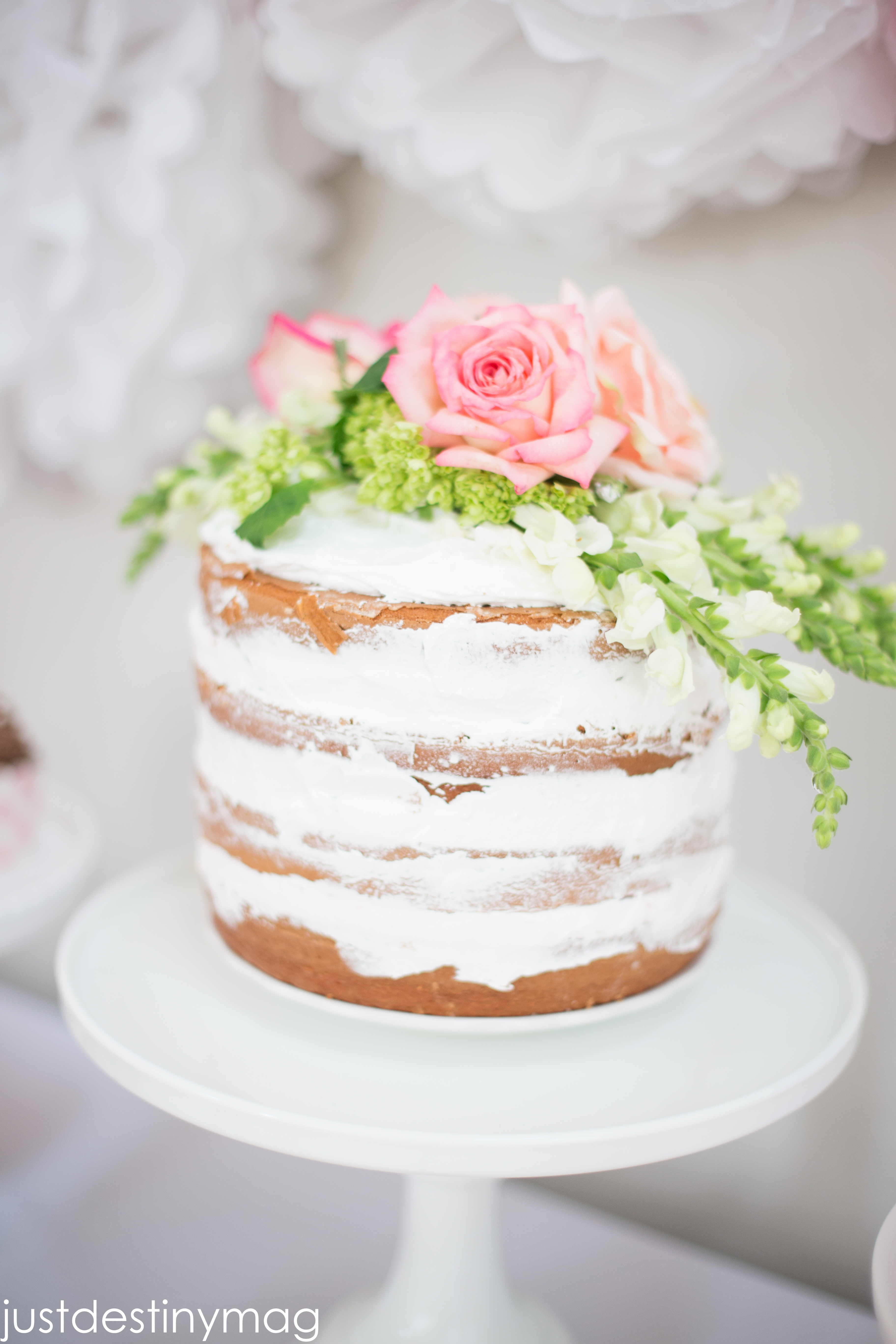 ---
*This post contains Amazon Affiliate Links!