Yep, you read that right, I'm a full blown coffee drinker. I'm not sure when it happened but it did and I'm so in love. Now this isn't an everyday thing. I'm pretty sure I can go without it. But when I do drink it, I like to have it one way. After trying it hot, frothed and every other way, I settled on this.
Sugar-Free Vanilla Iced Coffee with Heavy Whipping Cream. My favorite Iced Coffee Recipe.
This recipe is super easy because I get the coffee already made. Starbucks sells a large container of unsweetened coffee in the refrigerated section now. I LOVE it. Plus I think my version is so much better because I actually control how much of what I put into it instead of my barista:0)
All you need to do is follow these simple steps.
Pour about 8oz of coffee into your coffee cup/glass/ or tumbler over a handful of ice. I love this glass coffee cup from World Market because it gives me that coffee feeling♥ Plus I get to to see all the pretty stuff happening when I'm making it :0) Otherwise I use a tumbler with a top and a straw. I love this one.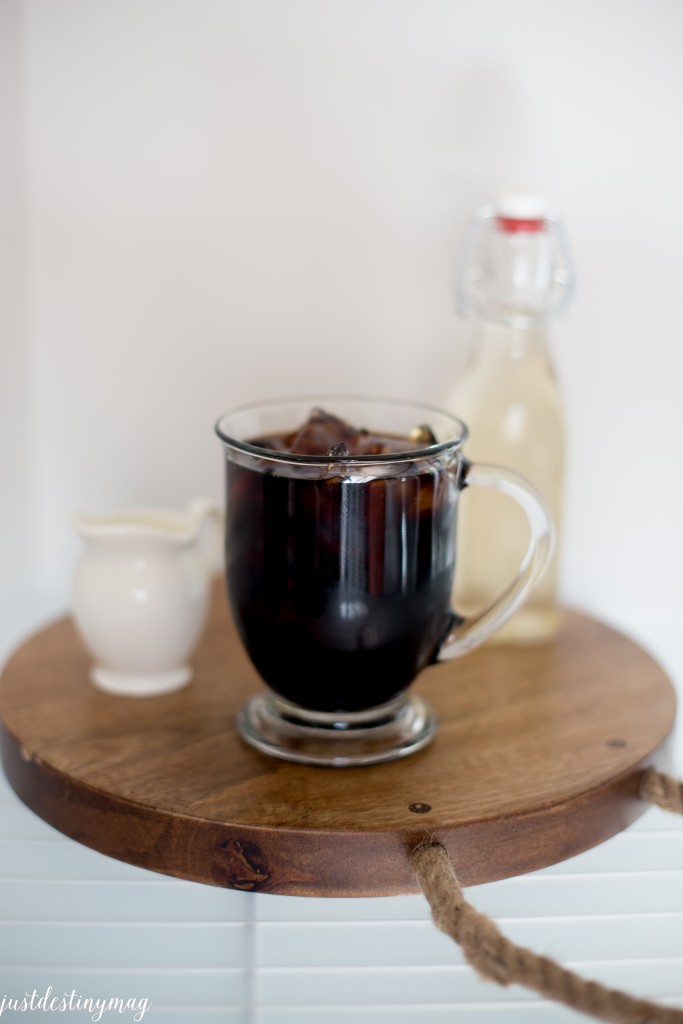 Next is the pretty part. Pour as much or as little heaving whipping cream into your cup and watch all the magic happen.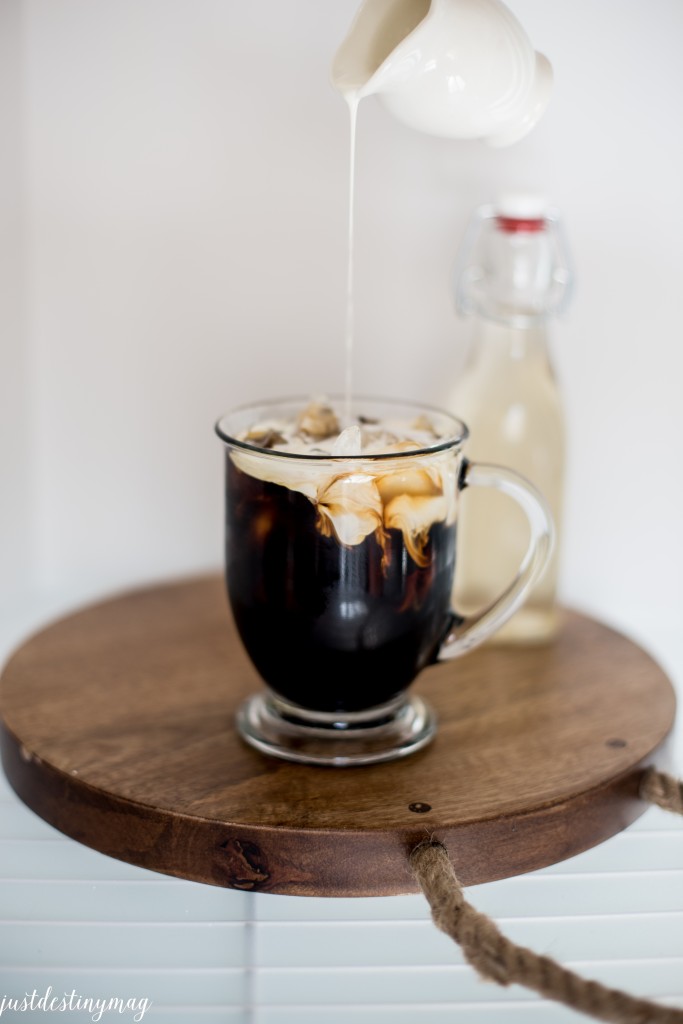 I use about 1-2 tablespoon depending on what taste I want.
[disclaim]Remember if you're on a low carb diet this is actually OK for you. Not great, but ok. If your watching your calories and fat intake you might want to skip this treat[/disclaim].Not that I'm an expert or anything but it's just good to know♥
If you want, you can keep watching…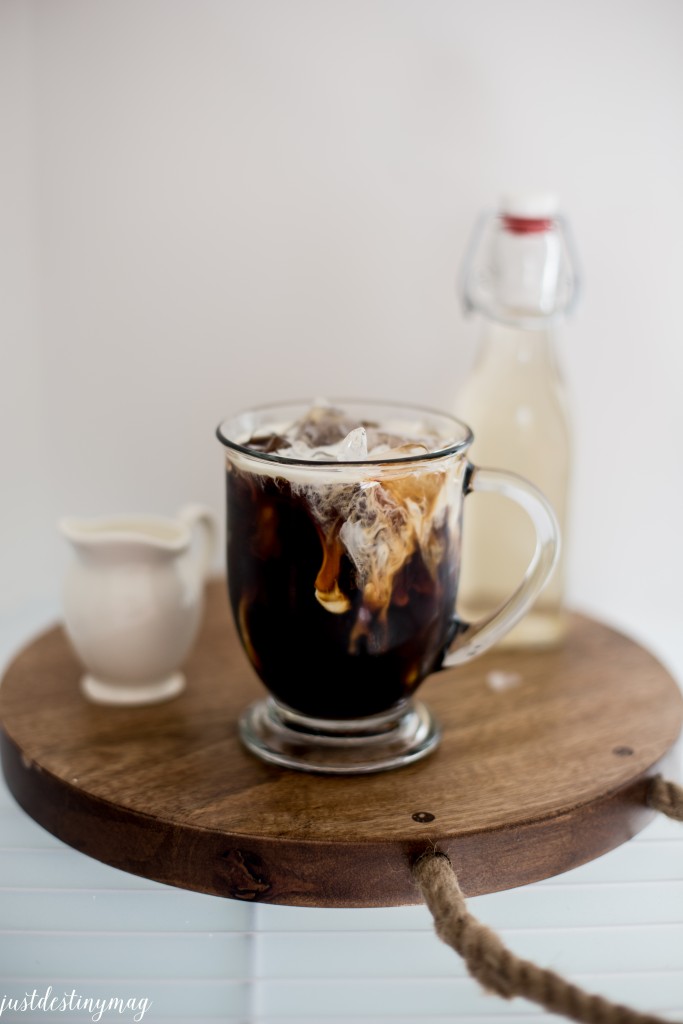 Or you can add a few dashes of sugar free vanilla syrup. I really don't like my coffee too sweet so it's really like a dash or two for me.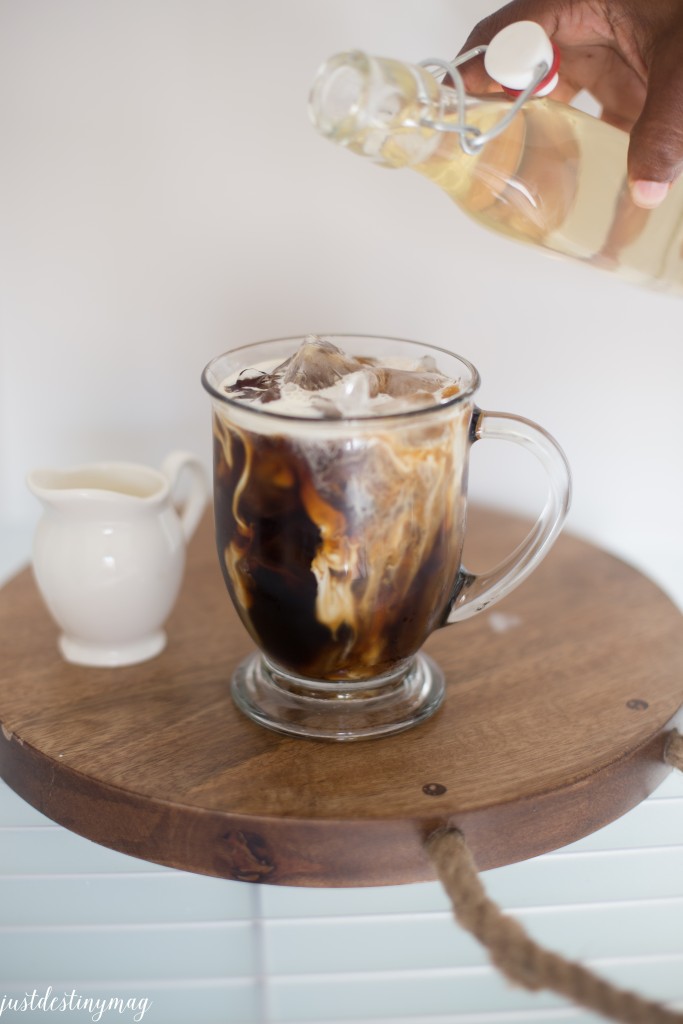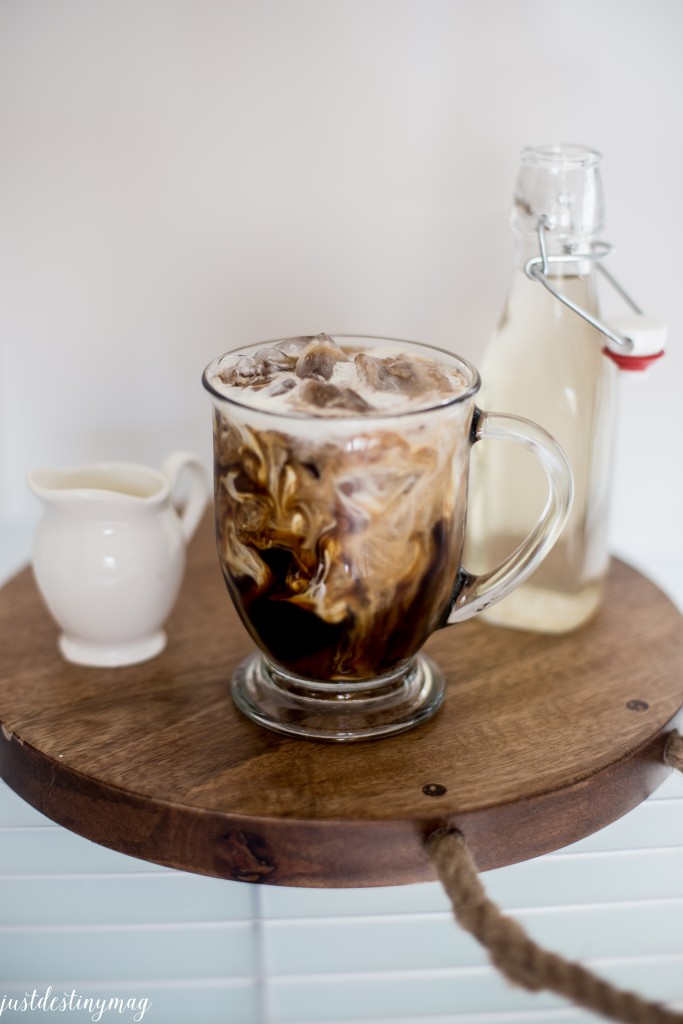 Doesn't that look so yummy! It makes me want one right now!
After that give it a little stir.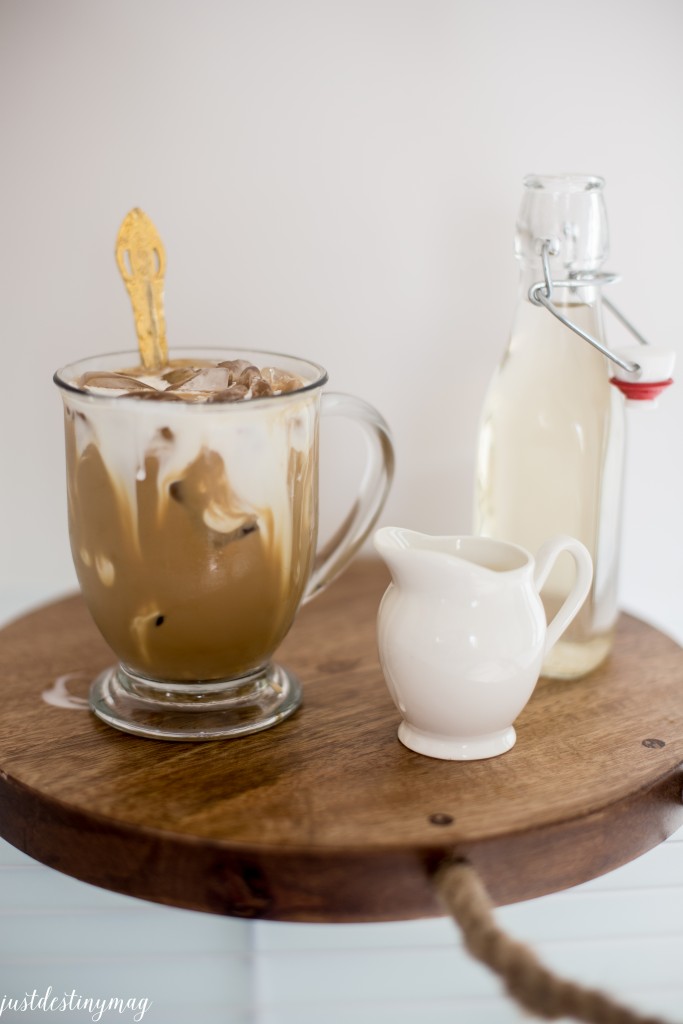 If you're feeling dangerous add some more cream.
REALLY dangerous and sassy. Drink it with a donut.
Then for lunch have a salad:0)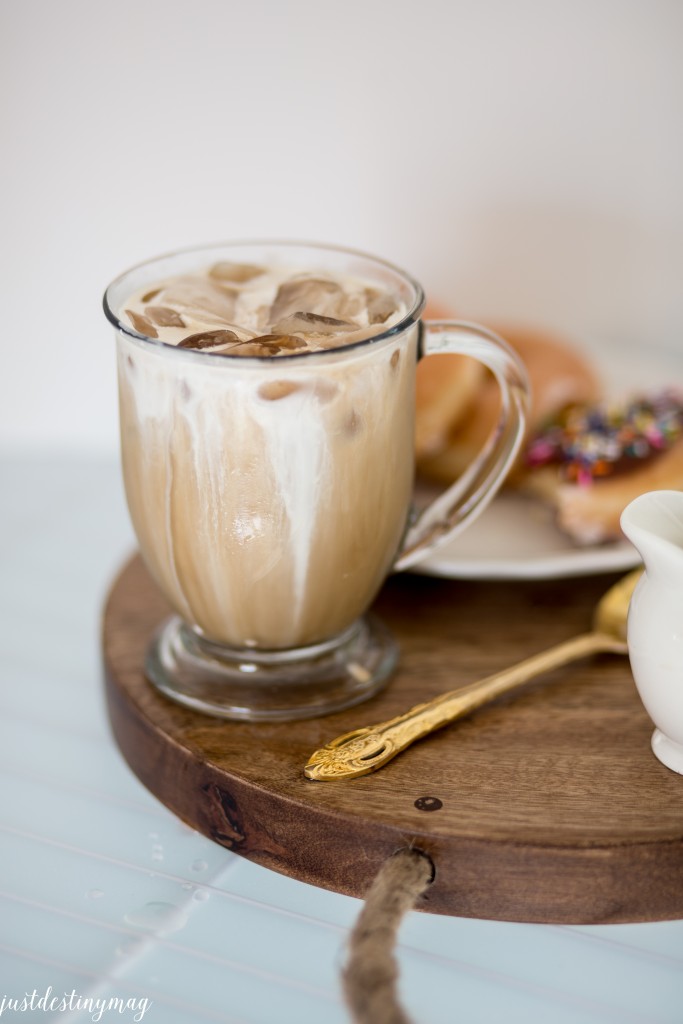 So now that I'm a sometimes coffee drinker, I can totally relate to this….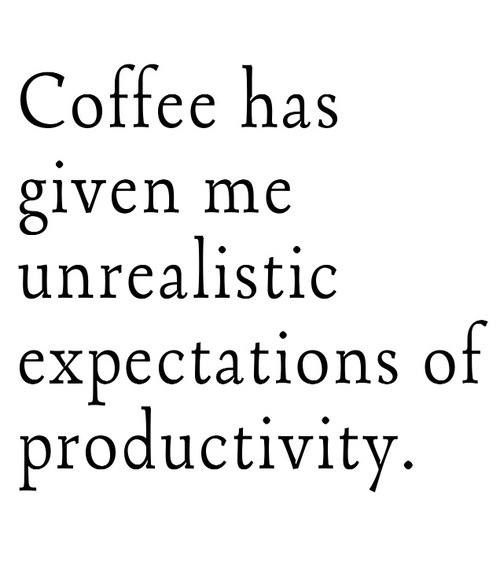 So. True.
So, how do you like your coffee?
*post contains affiliate links
0