How to Make Vanilla Iced Coffee at Home
This post is sponsored and may contain affiliate links, please read my disclosure policy.
Yep, you read that right, I'm a full blown coffee drinker. I'm not sure when it happened but it did and I'm so in love. Now this isn't an everyday thing. I'm pretty sure I can go without it. But when I do drink it, I like to have it one way. After trying it hot, frothed and every other way, I settled on this. Vanilla iced coffee at home!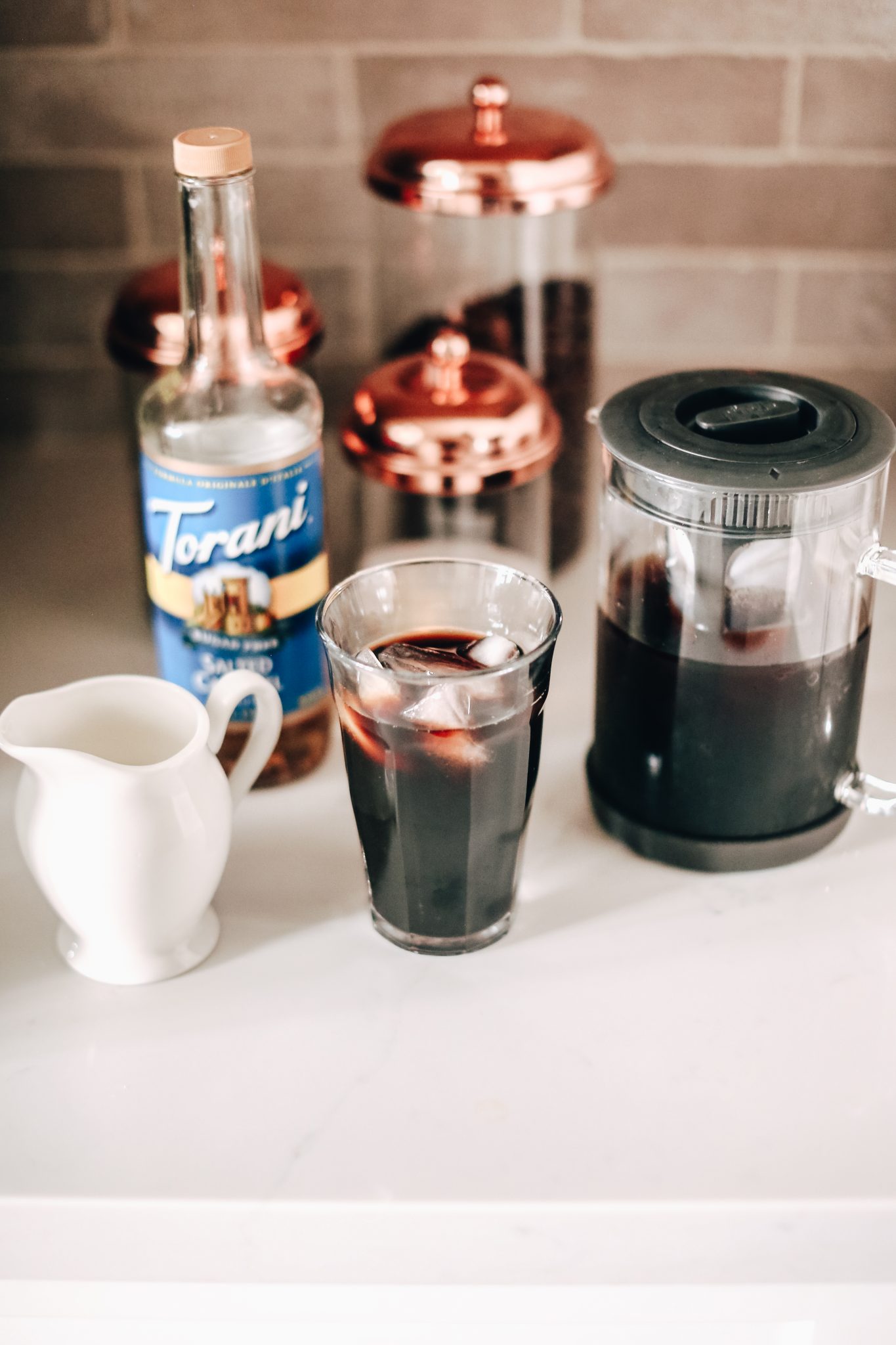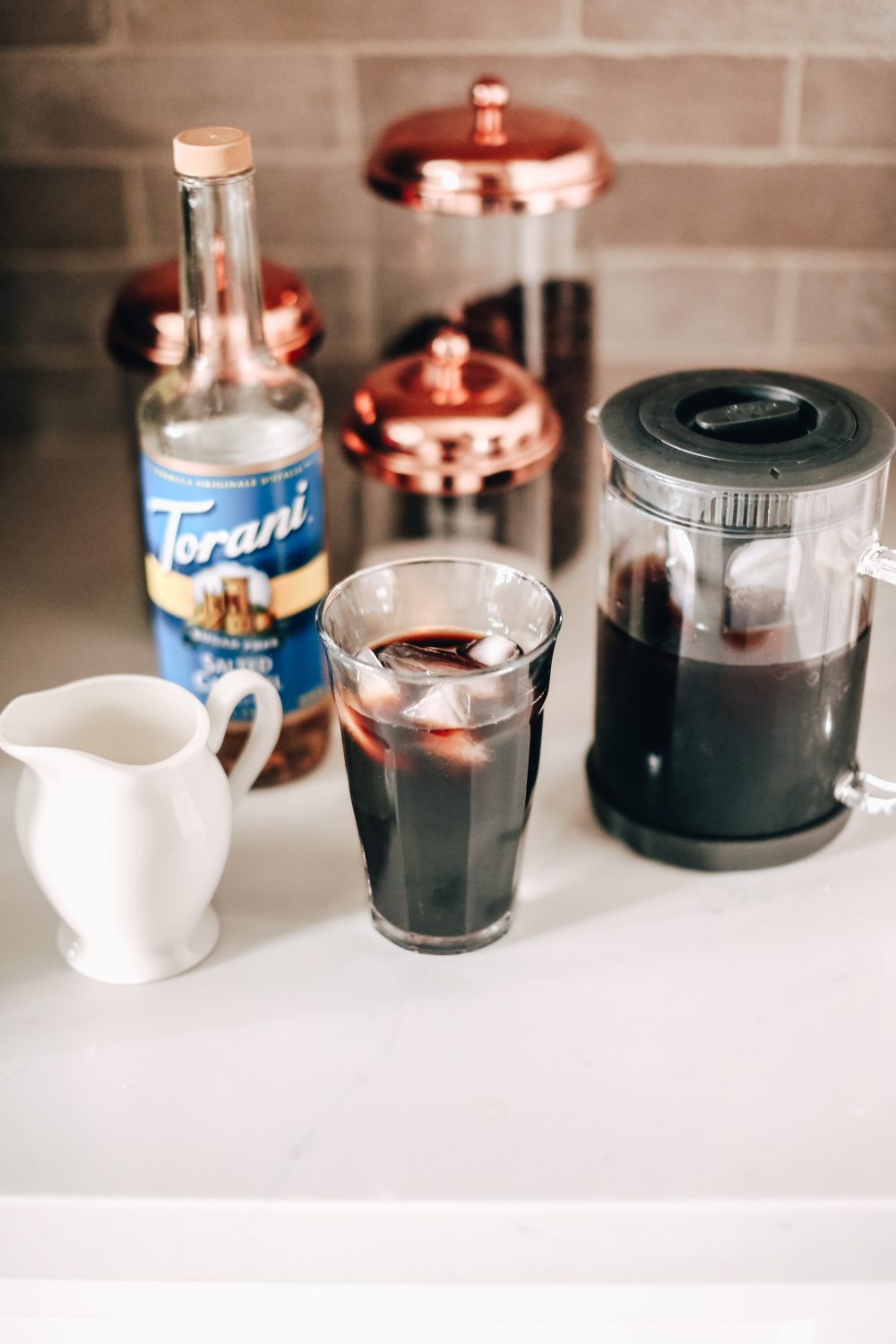 How to make Sugar-Free Vanilla Iced Coffee with Heavy Whipping Cream.
This recipe is super easy because you can get the coffee already made or use an ice coffee maker like this one. Starbucks also sells a large container of unsweetened coffee in the refrigerated section now and I LOVE it. Plus I think my version is so much better because I actually control how much of what I put into it instead of my barista:0)
How to Make Vanilla Iced Coffee at Home
All you need to do is follow these simple steps.
Pour about 8oz of coffee into your coffee cup/glass/ or tumbler over a handful of ice.
Add 1 teaspoon of vanilla syrup like Torani's. Give it a stir and mix.
Next is the pretty part. Pour as much or as little heaving whipping cream into your cup and watch all the magic happen. I use about 1-2 tablespoon depending on what taste I want.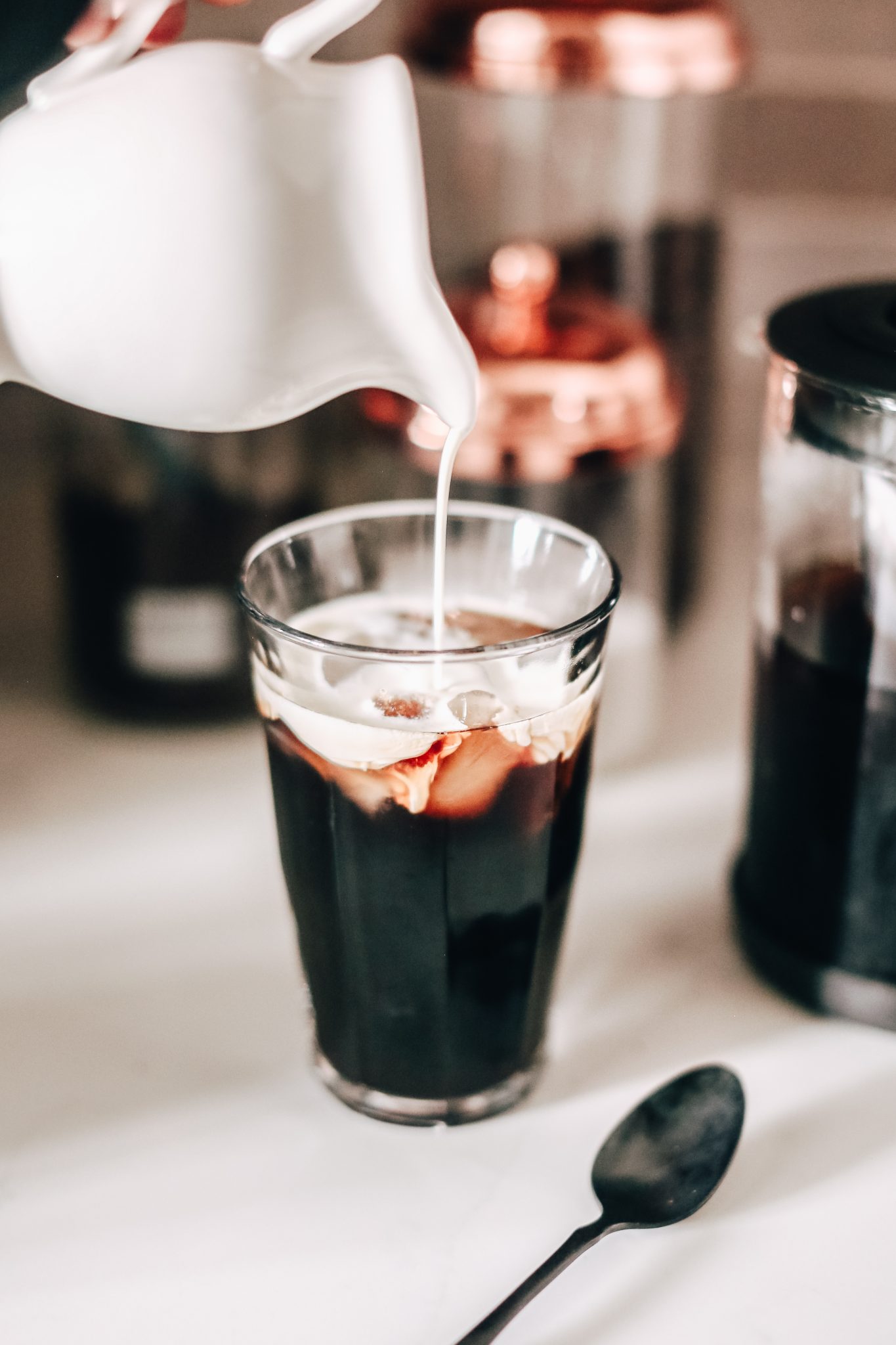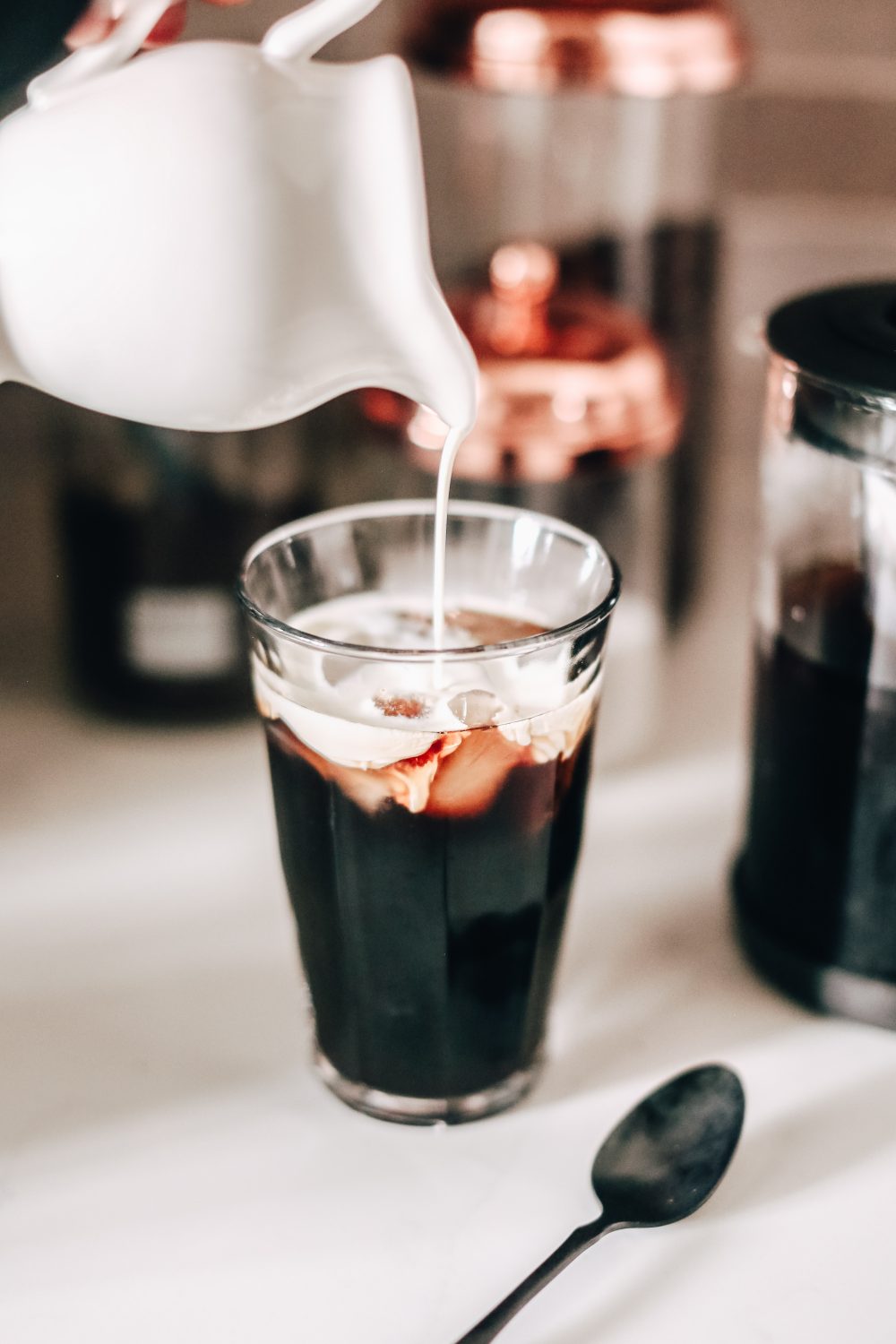 Remember if you're on a low carb diet this is actually OK for you. Not great, but ok. If your watching your calories and fat intake you might want to skip this treat .Not that I'm an expert or anything but it's just good to know♥
If you want, you can keep watching…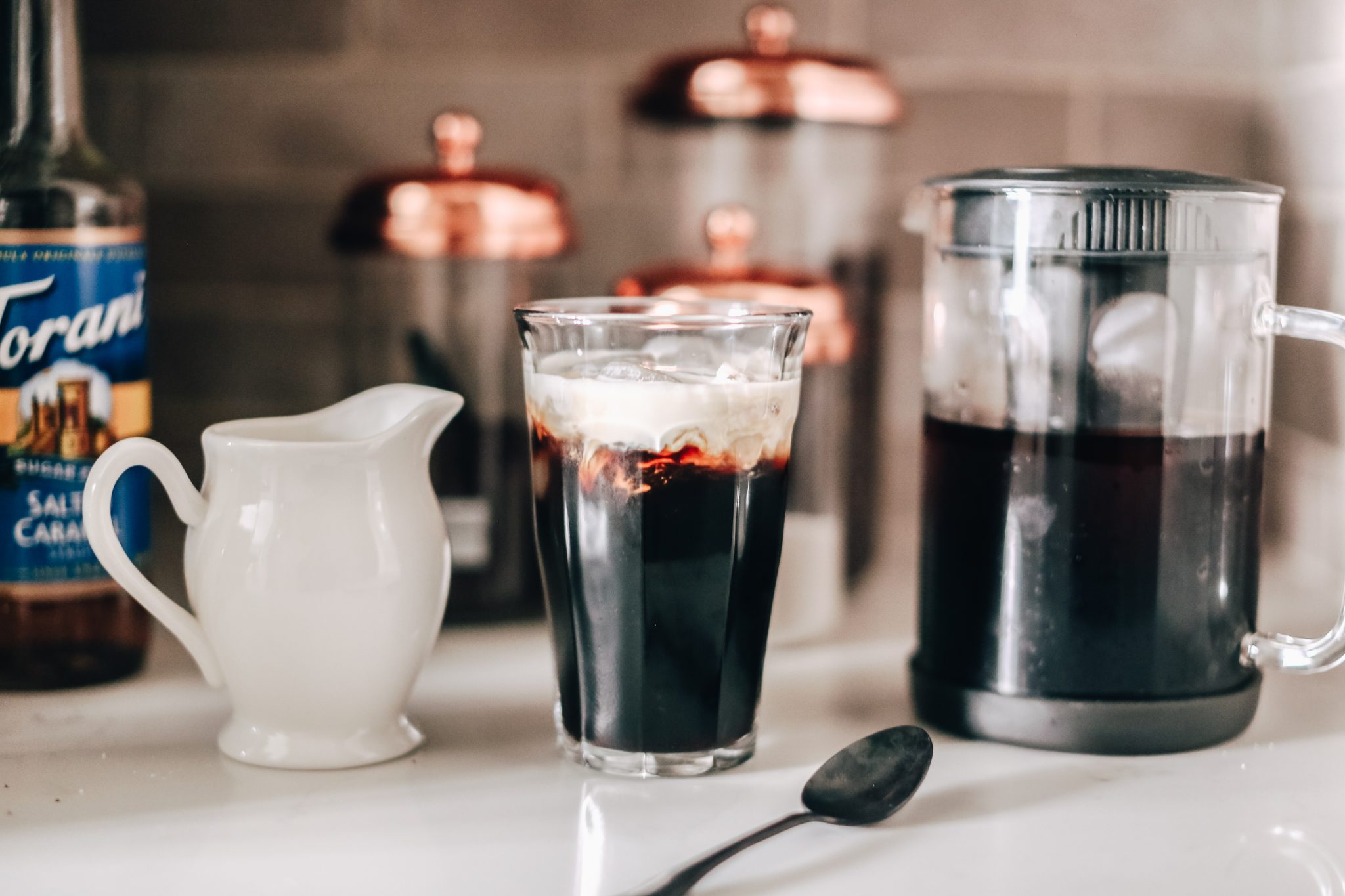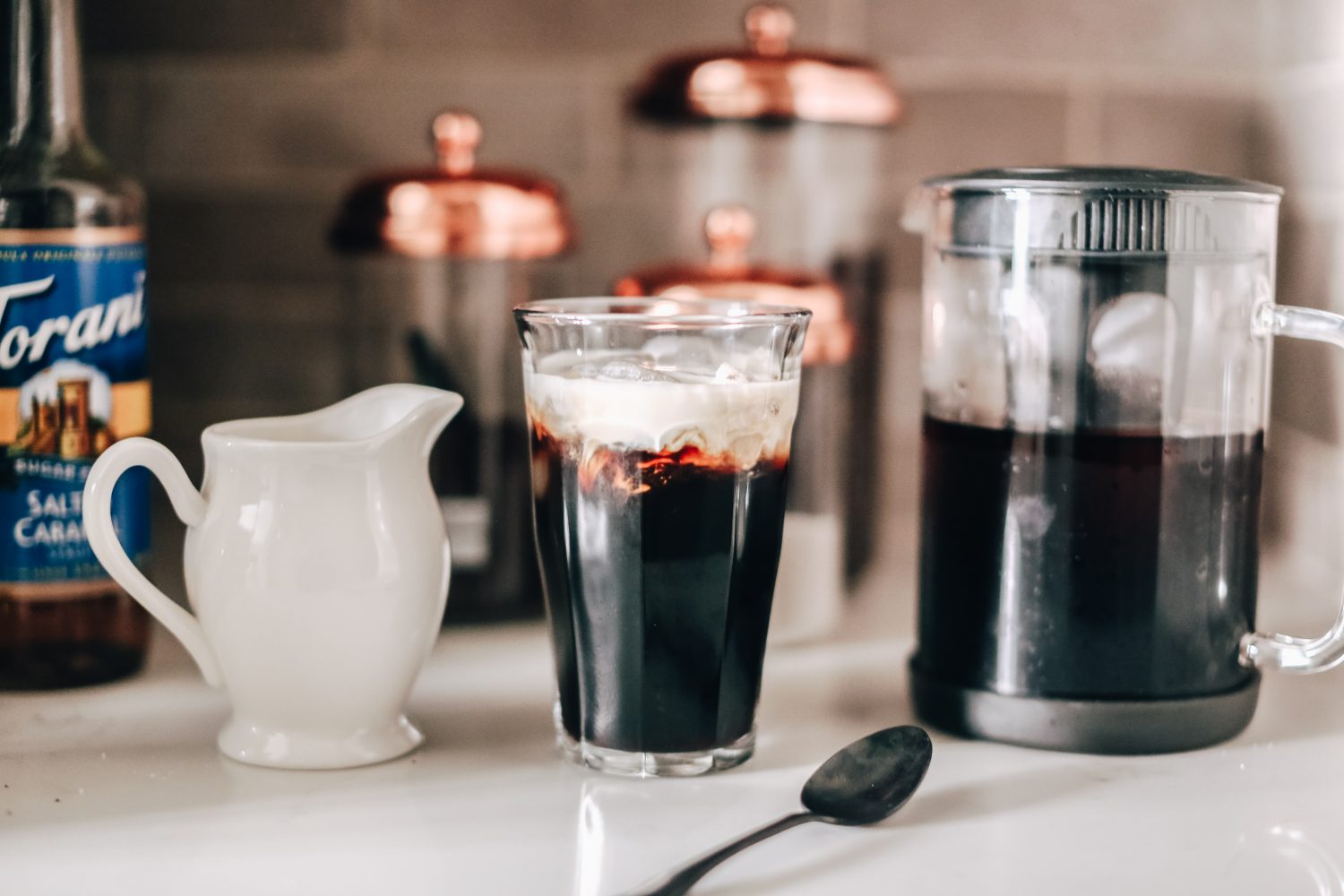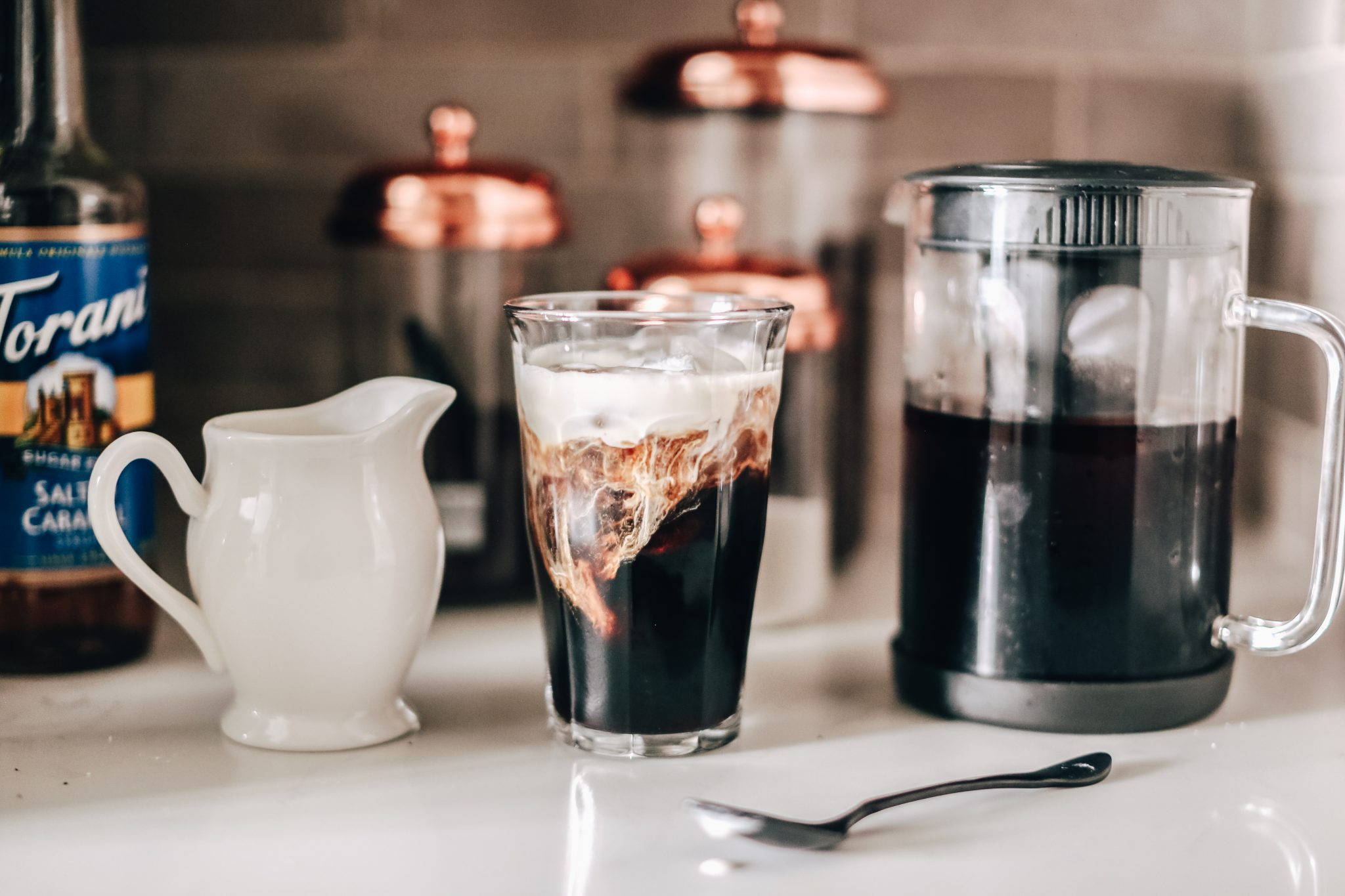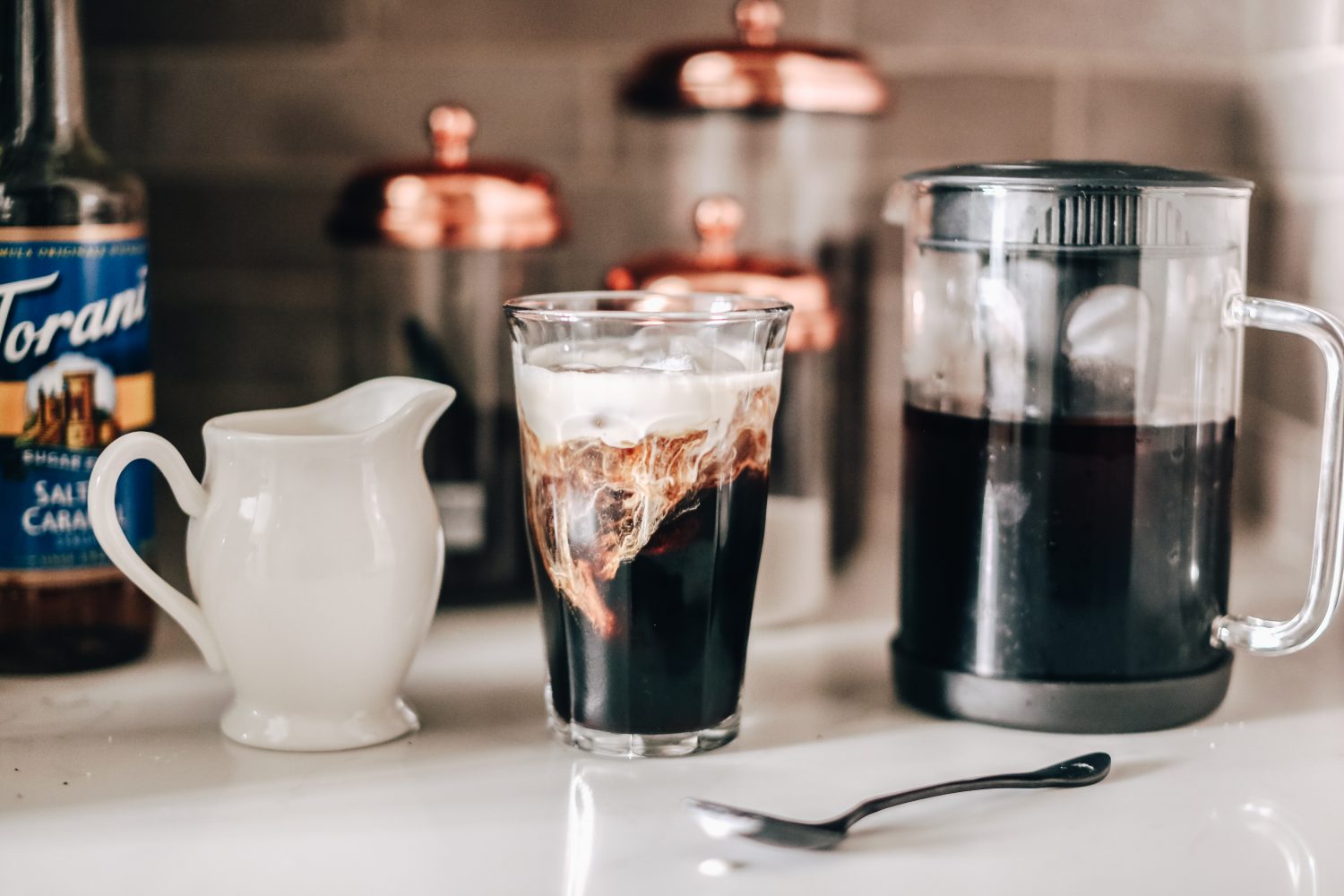 Doesn't that look so yummy! It makes me want one right now! After that give it a little stir until it has that gorgeous creamy color.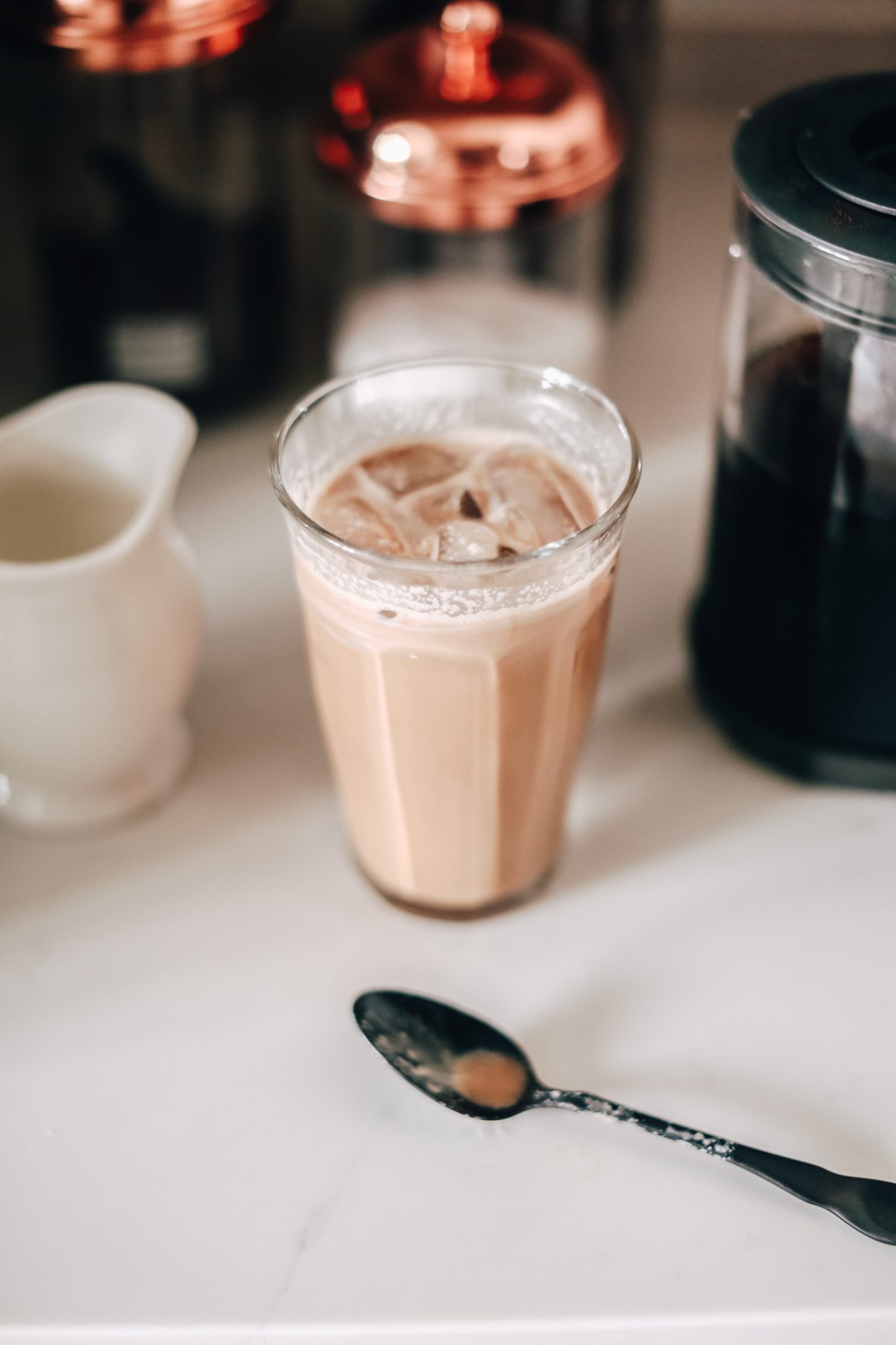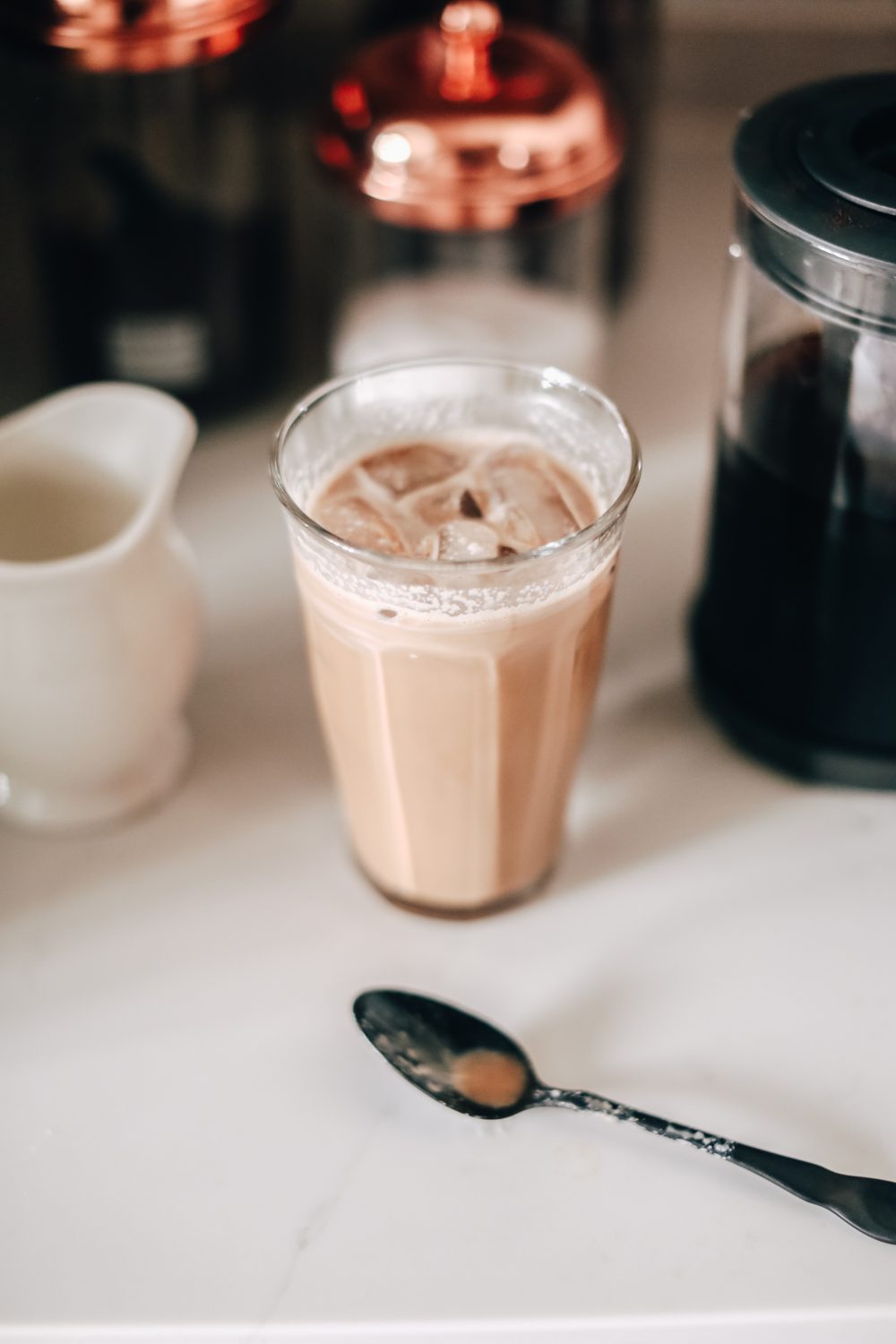 If you're feeling dangerous add some more cream. REALLY dangerous and sassy? Drink it with a donut. Then for lunch have a salad! ha! So now that I'm a sometimes coffee drinker, I can totally relate to this….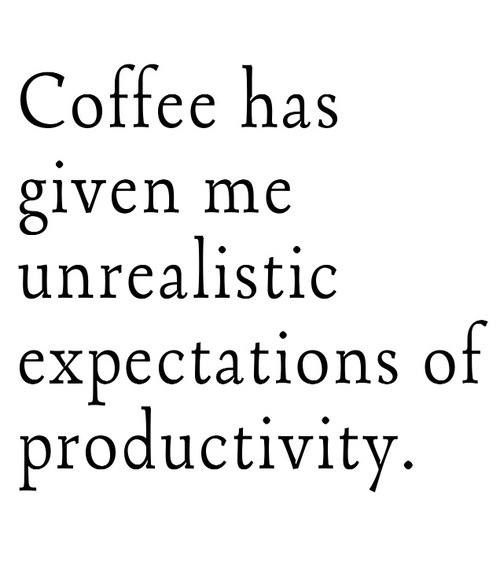 So. True.
So, how do you like your coffee?
*post contains affiliate links